Creating something unique and exclusive requires a careful blend of the right vision and proper execution. Bringing together both these elements in a cool, modern-timeless style is the gorgeous Green Door Winery in Ferguson Valley, Western Australia. The project aimed at delivering a very special winery that incorporated the existing charm of the place with modernity, a set of Moroccan doors that the owners loved and a series of fabulous green doors that end up stealing the spotlight! Designed by Archterra Architects, the new winery showcases a variety of different textures while ensuring the best of each element is brought out.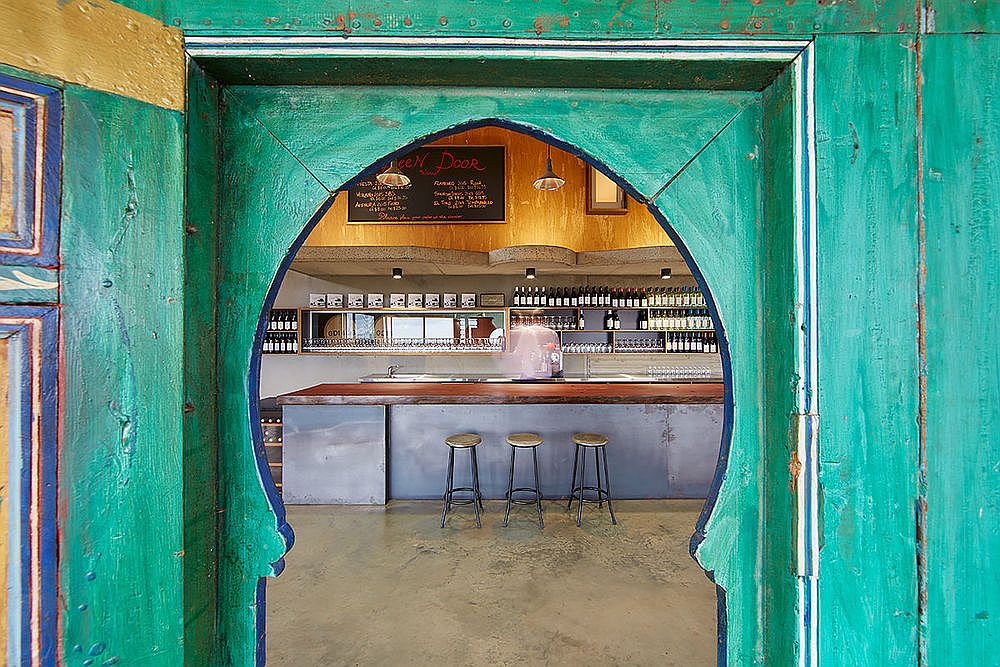 The large carved doors in green make a statement right at the entrance while the sand-blasted floors, plywood covered settings and exposed raw steel elements change the overall appeal of the interior with their smart presence. The wine gallery in the rear also becomes a part of the overall setting with its glass walls offeing unabated views of the rolling hills outside. Each element of the winery feels so very organic and functionality follows form at every turn.
With a contemporary door and café, the entire setting seems inviting with the best of both worlds coming together inside this boutique winery. [Photography: Douglas Mark Black]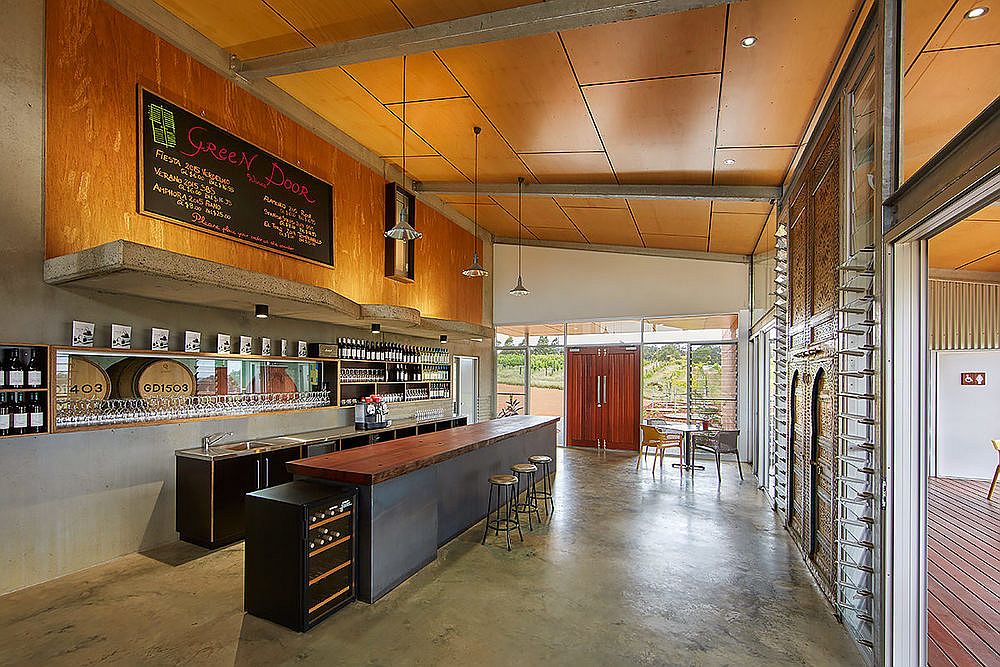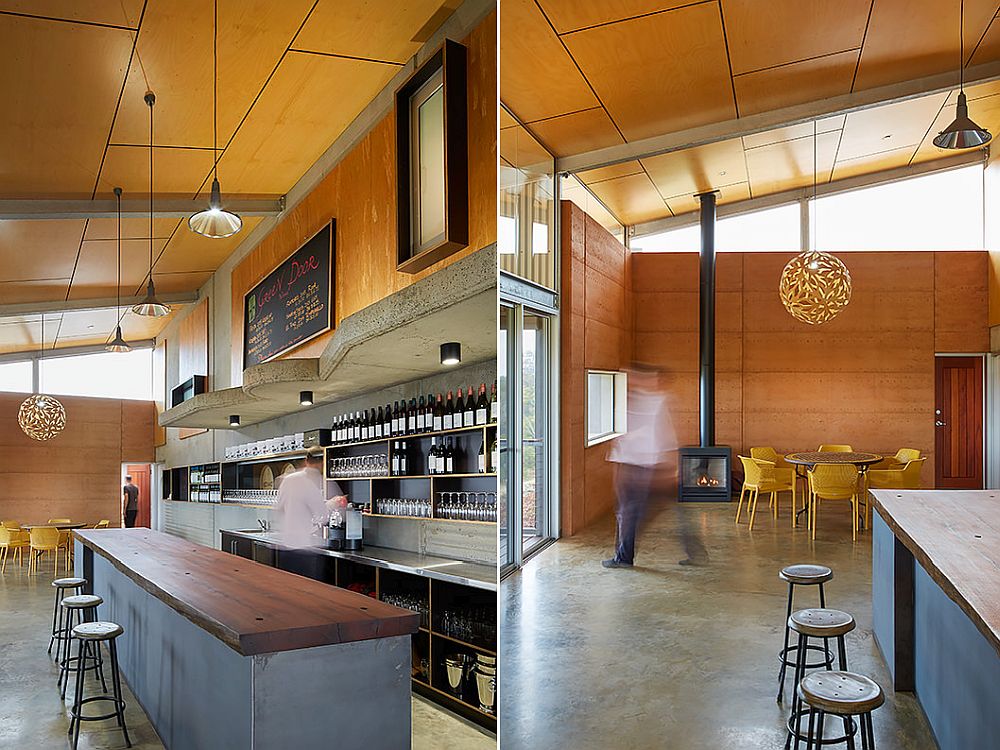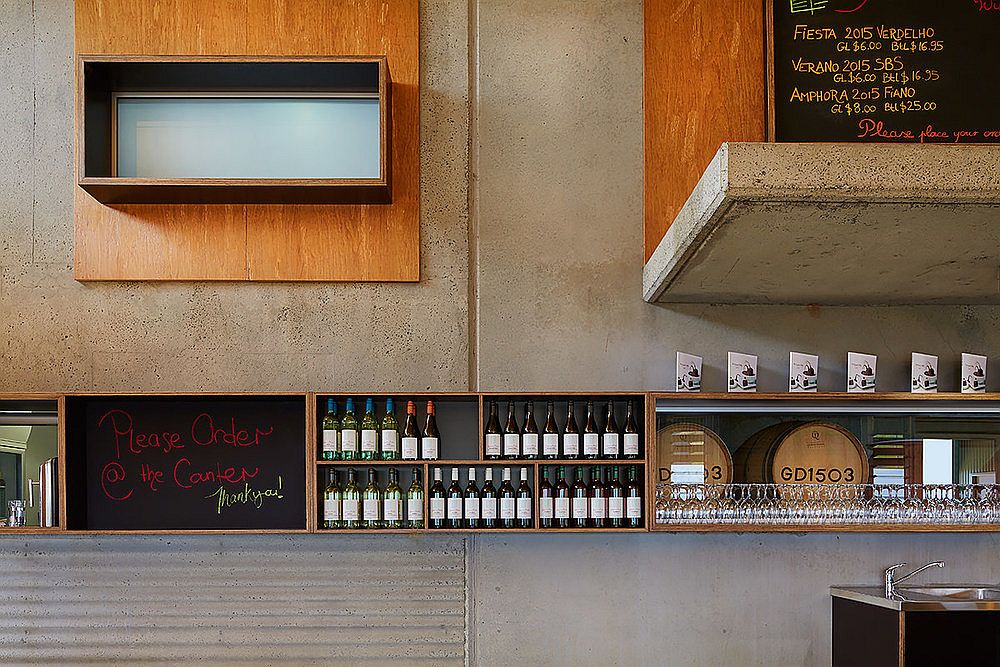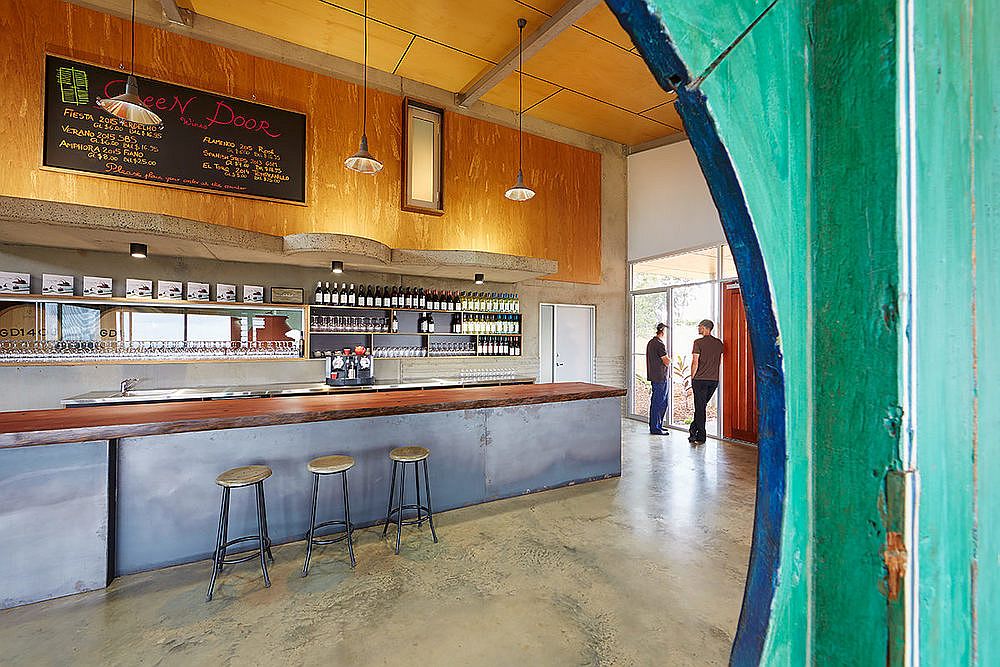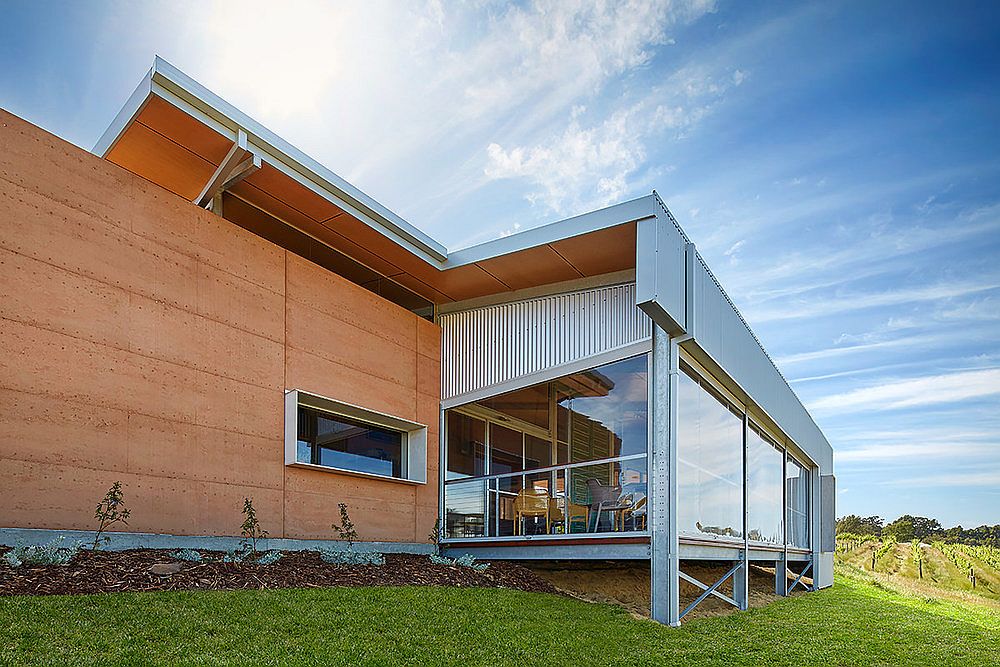 Taking form cues from the existing building's roofline and adjacent wine production shed, the new cellar door is grafted onto the side of an existing tilt-panel building of "interesting design".