If you love a home full of textural contrast and interesting materials that move away from the usual modern, polished surfaces, then you will adore the House Buiksloterham designed by NEXT architects in Amsterdam. The house feels a touch different even from the outside, with a perforated metal exterior that creates seamless connectivity between the interior and the exterior. On the inside metal gives way to wood, red terracotta tiles and other softer materials for a cozier, more inviting appeal. It is a wooden core that contains all the rooms inside this Dutch home spread across different levels with the terracotta-tiled walls creating the larger shell that holds it.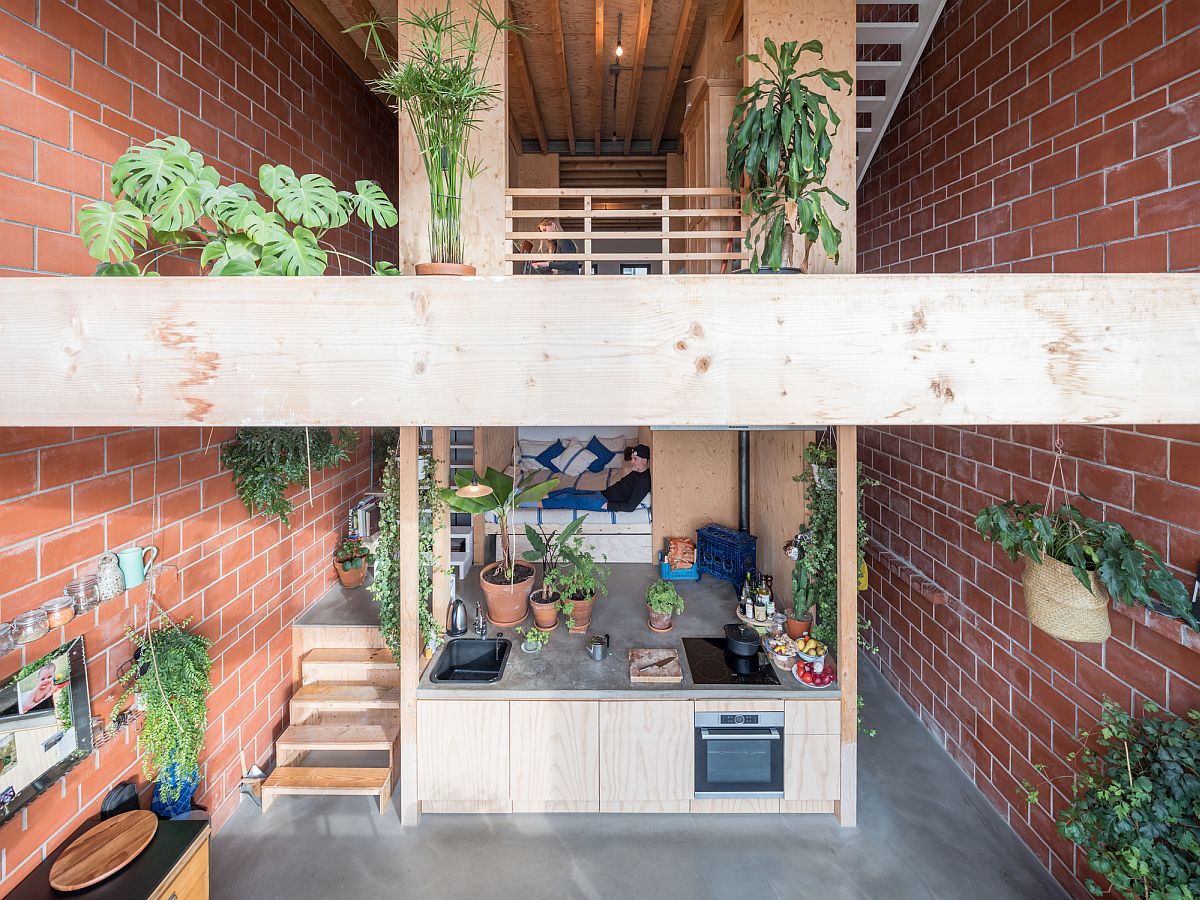 Décor inside the home is simple and minimal with the walls and the backdrop stealing the spotlight. The use of perforated metal screen also allows the lighting inside to make a prominent statement even when one sees the residence from outside. The kitchen and dining area with its movable metal wall can be connected with the deck outside with ease even as the greenhouse on the top level provides a beautiful escape for the homeowners. A spiral stairway around the wooden ore connects all the four levels with the bedrooms on the third level creating a completely private space. [Photography: Ossip van Duivenbode]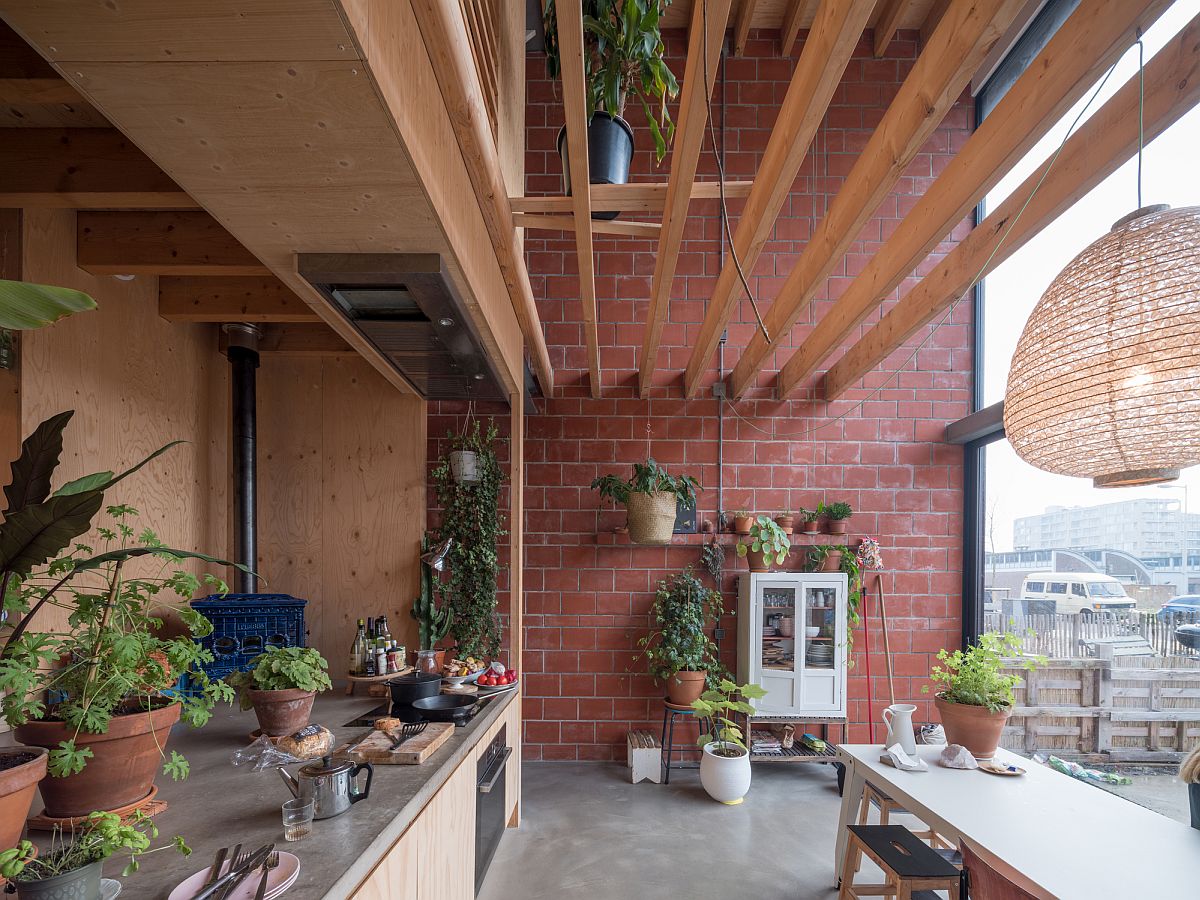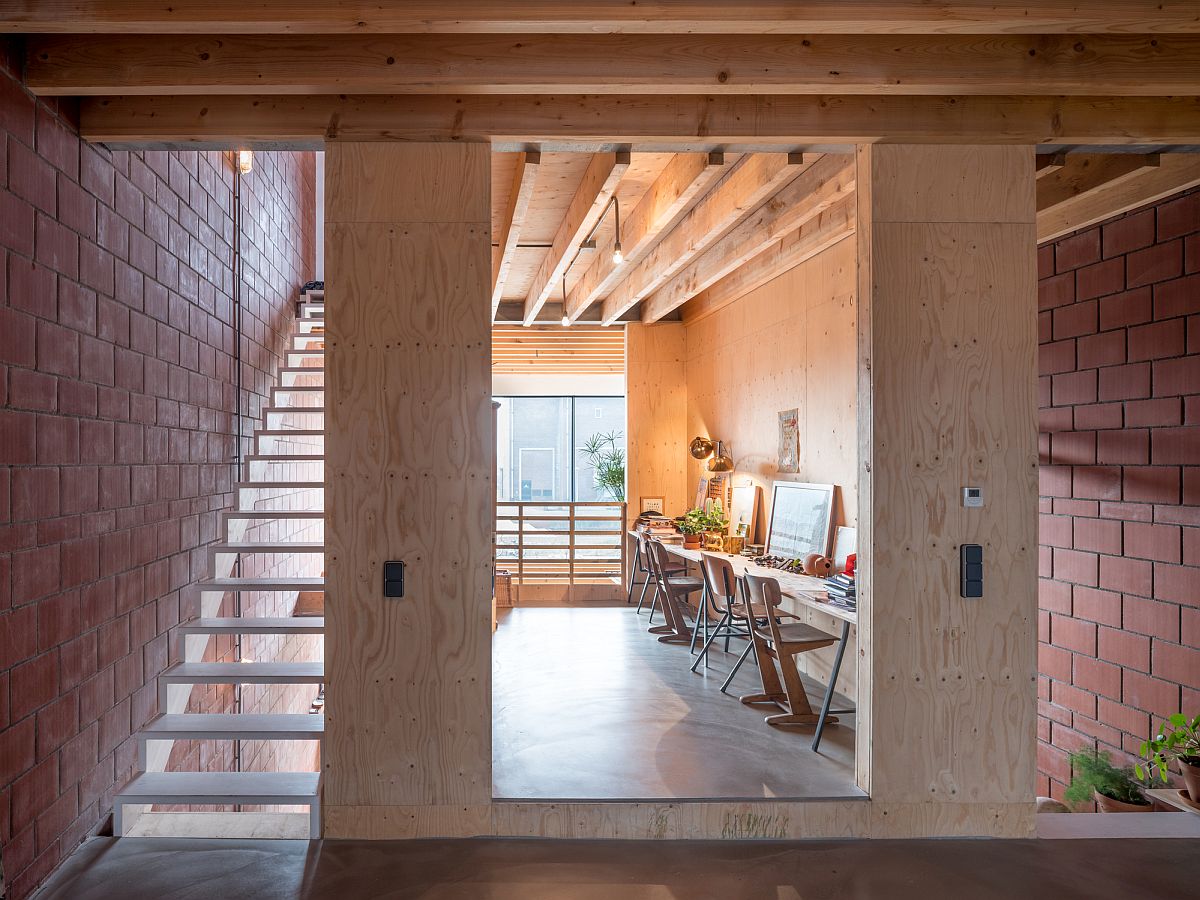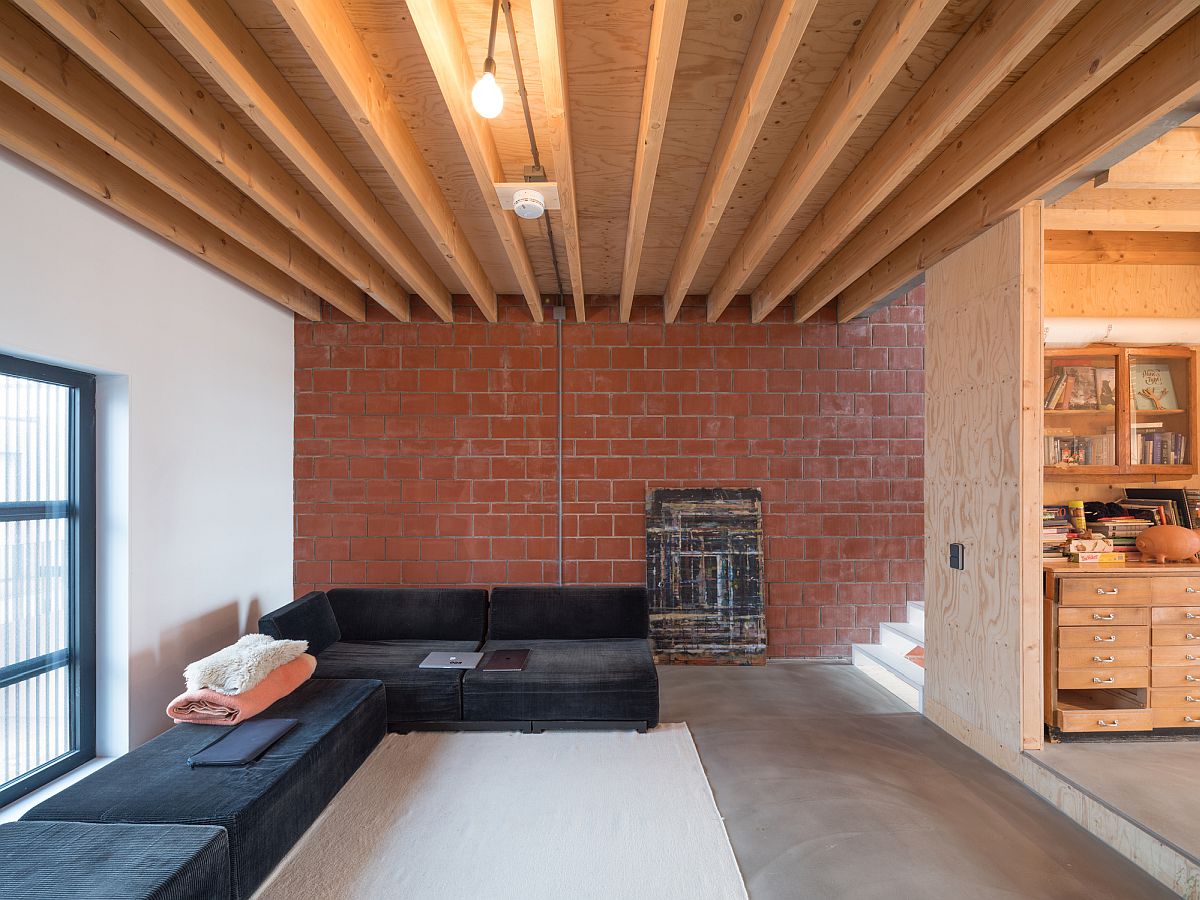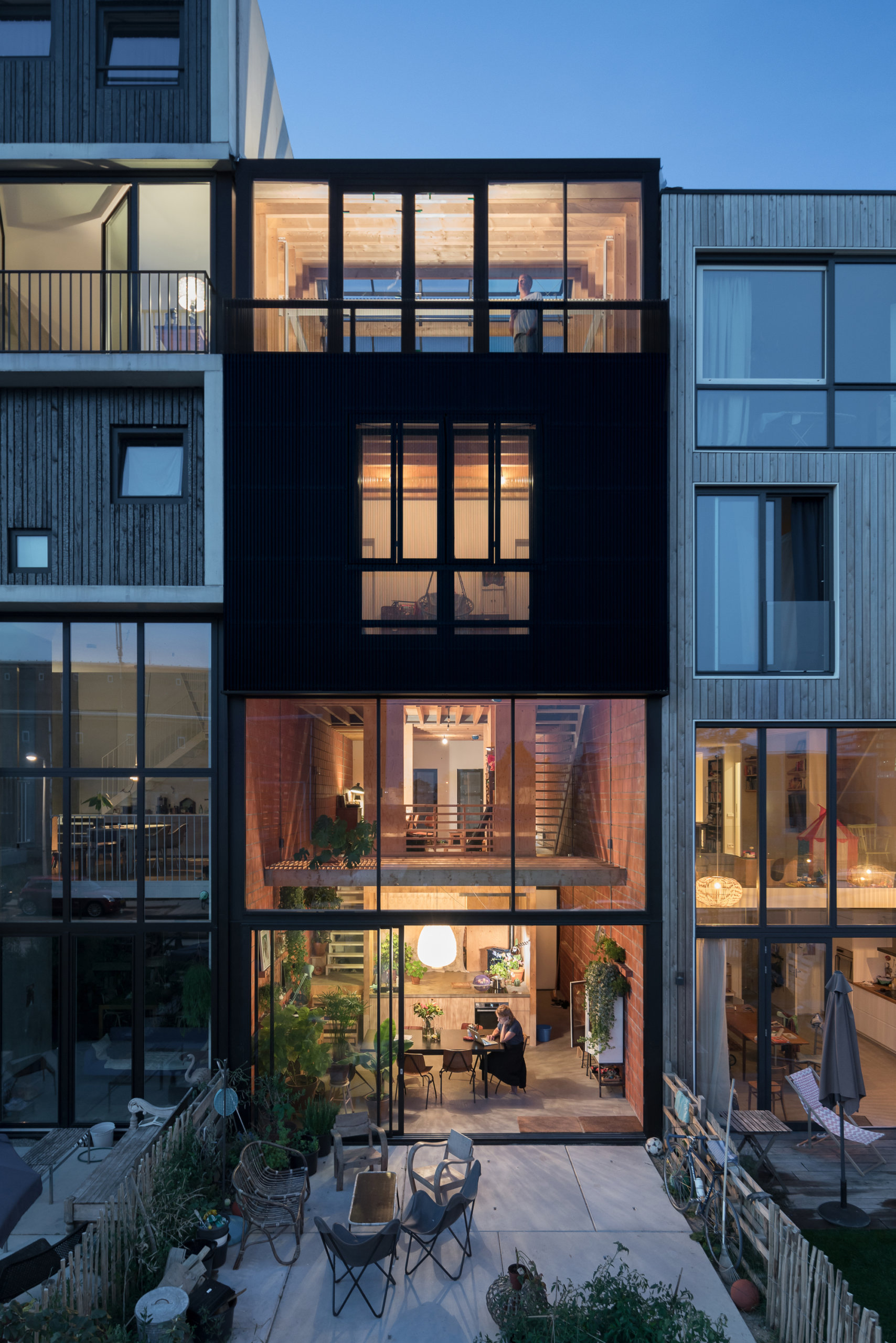 Moreover, the perforations create a spectacular light show, illuminating the residence as if it were a lantern. At the spot where the kitchen is located, the skin is lifted and gives way to large windows to strengthen the relation between inside and outside.