If reading is your biggest passion, having a designated corner for your favorite activity is an excellent idea. A reading nook will contribute to the room's aesthetics with its appealing design and functionality. Moreover, assembling a nicely curated corner is pretty straightforward and can work with many different interior styles. If you don't know how to get started, we have you covered with reading nook inspiration and professional tips.
Dark and moody reading nook
This moody design features refined aesthetics but still manages to insert a dose of cozy warmth. Although the dark colors are predominant, the design is elevated with a luscious plant and a fluffy throw. The stylish lamp and painting anchor the reading nook, making it an intentional and well-styled arrangement.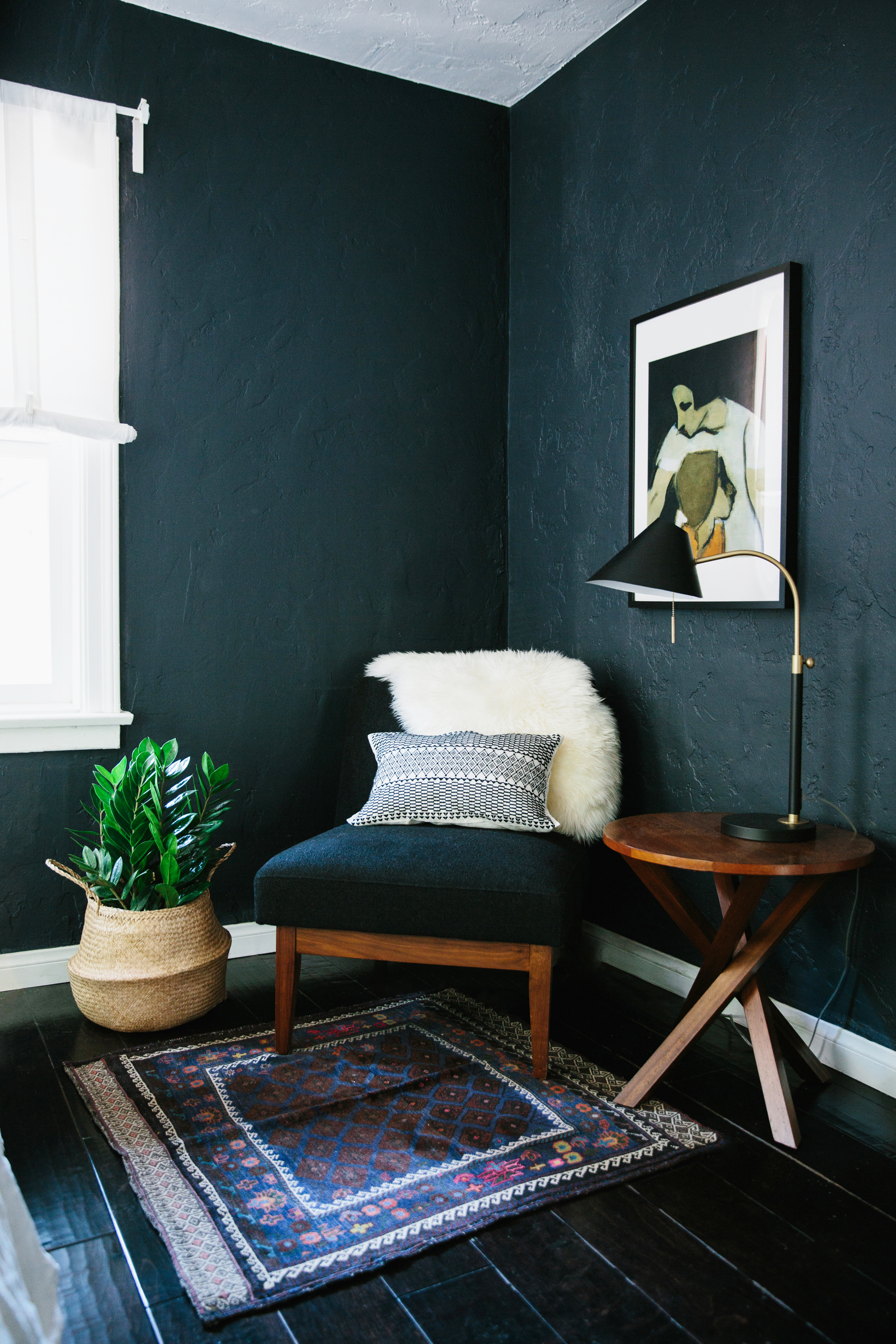 Sophisticated and airy reading nook
The large mirror and light colors bring airy vibes while carrying a sense of spaciousness. Add lots of homey throw pillows for extra charm and comfort, and anchor the spot with a sophisticated floor lamp.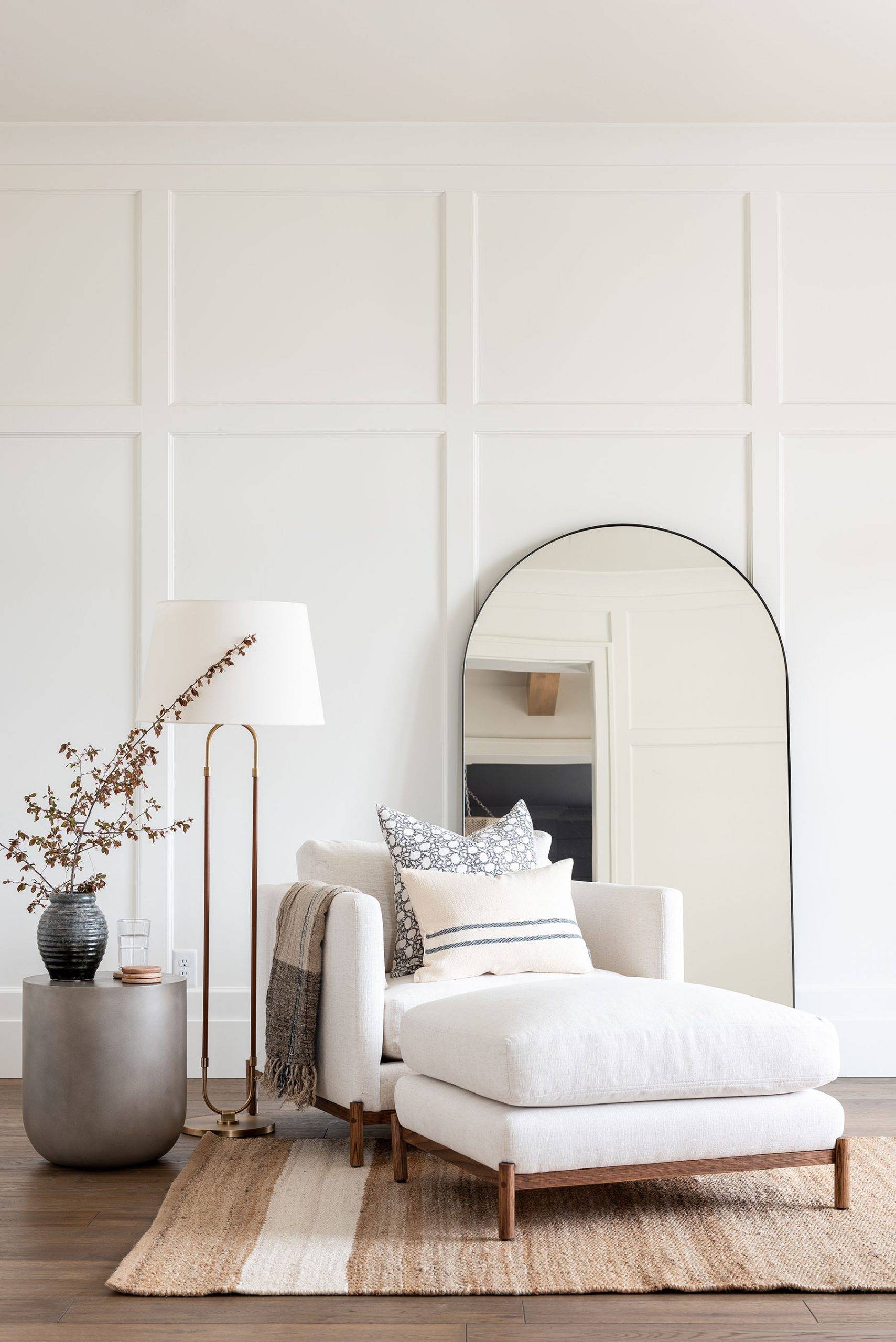 Smart storage solutions
This compact reading nook radiates coziness and comfort while offering plenty of storage solutions for your extensive book collection. The modern daybed provides a comfortable spot for relaxation and enjoying the company of a good book. Style up your reading nook with luxurious light fixtures and paintings for a high-end look.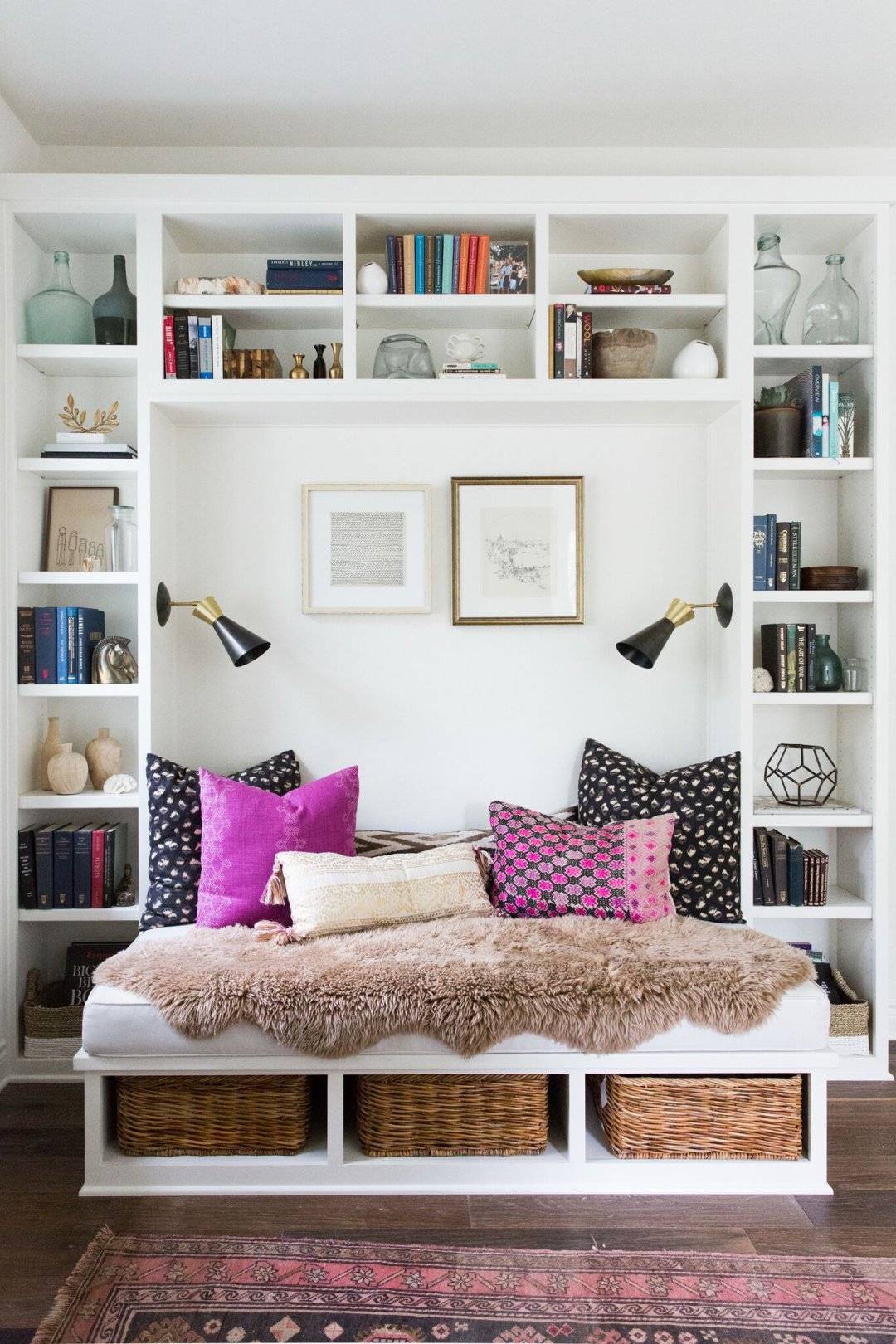 Macrame swing for uniqueness
If you want to create a unique and whimsical reading spot, opt for a delightful swing as a seating option. Add a small area rug to anchor the setting, and complement it with a side table for convenience.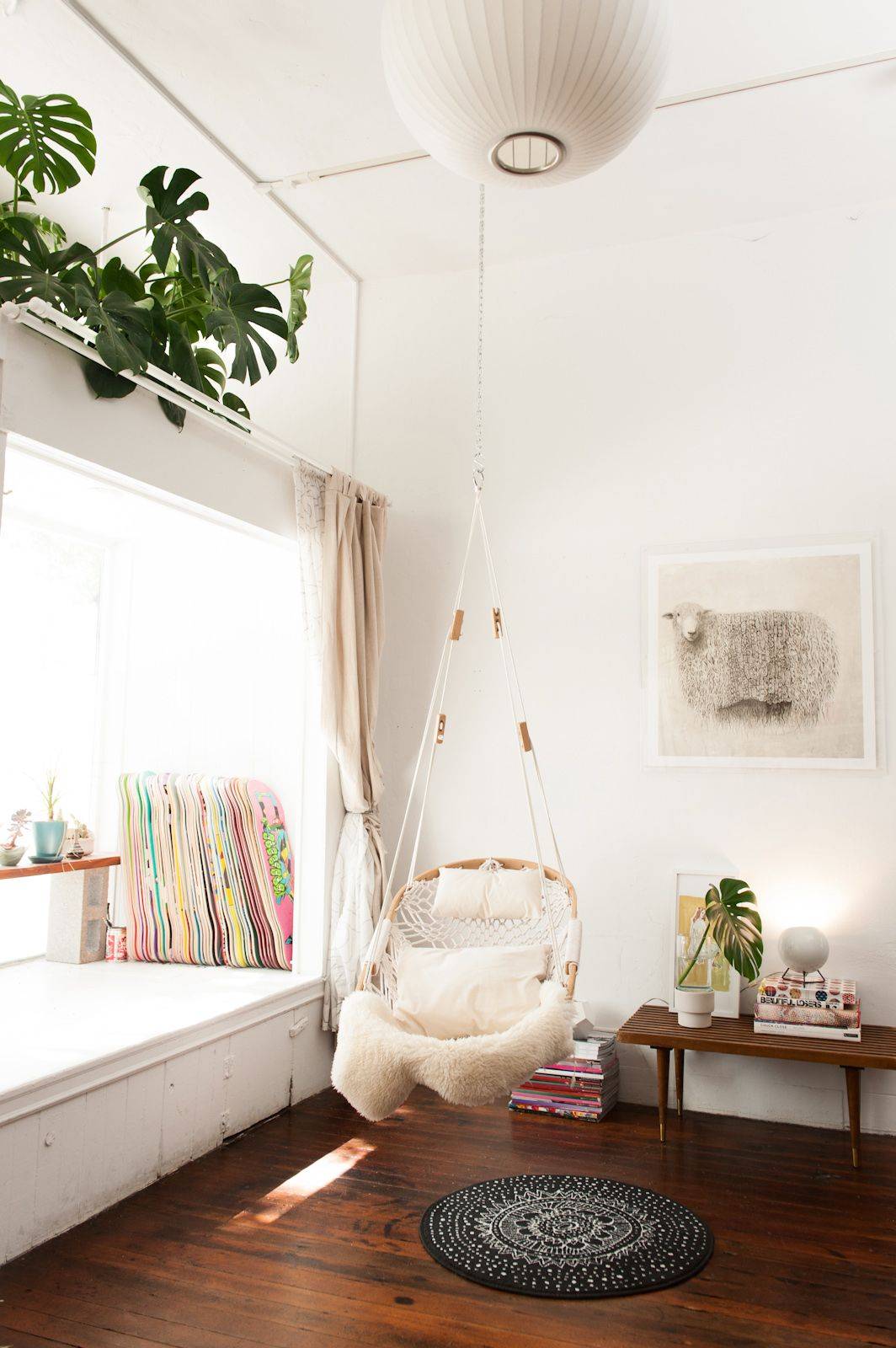 Charming reading corner with built-in shelving
If you already have built-in shelves, turn that lonely corner into a cozy reading nook in just a few simple steps. This charming design features navy blue walls, an adorable wooden bench, and a detailed rug with an eye-catchy print. In addition to adding texture, the woven basket is the perfect place for storing a cozy blanket.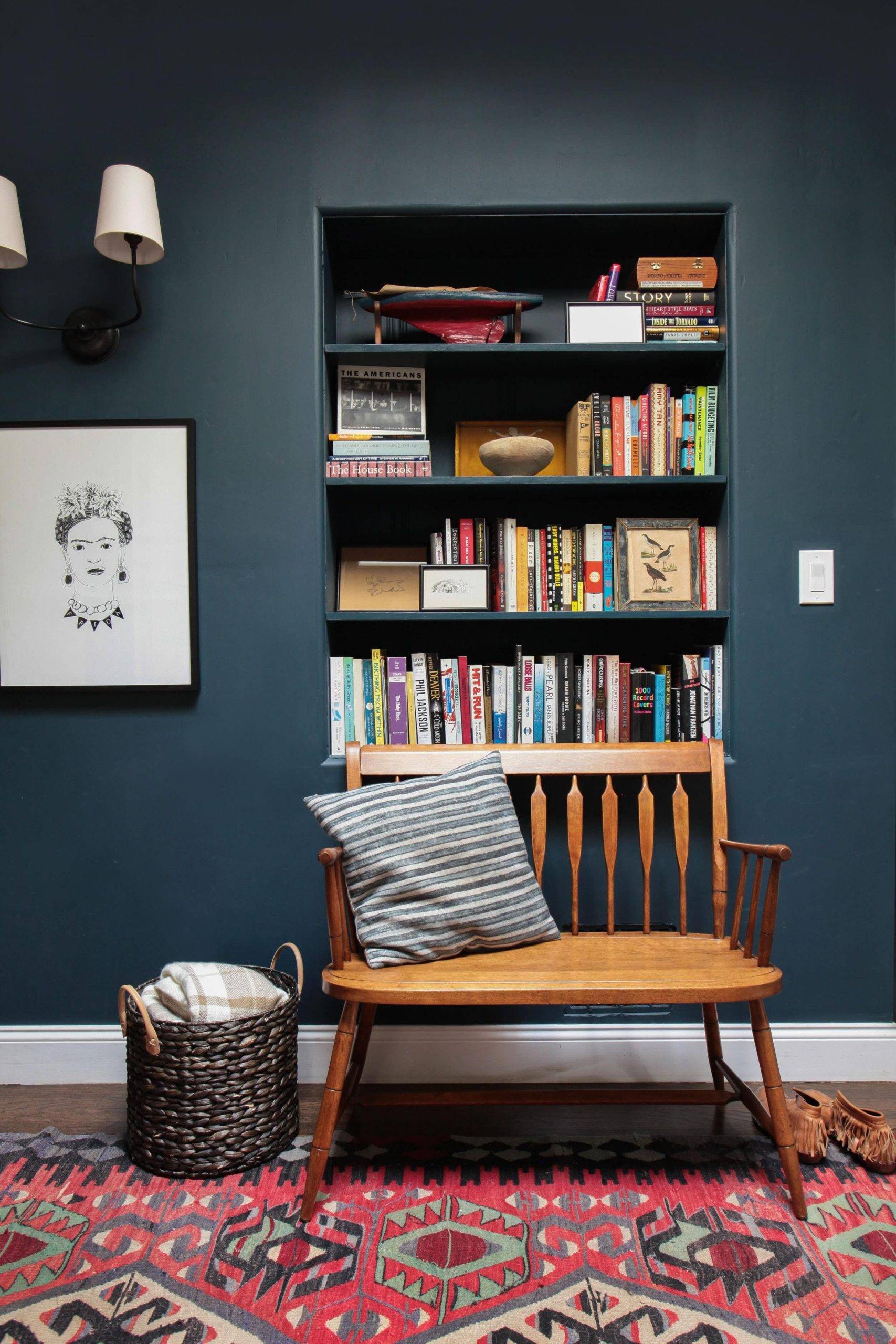 Warm Scandinavian reading nook
If you are one of the Scandi style enthusiasts, this intimate reading nook will exceed your expectations. The woven rug, textured blanket, and muted colors complement each other to perfection. The fiddle leaf fig plant anchors the invitingly curated corner while bringing nature's vibes and a dose of tranquility.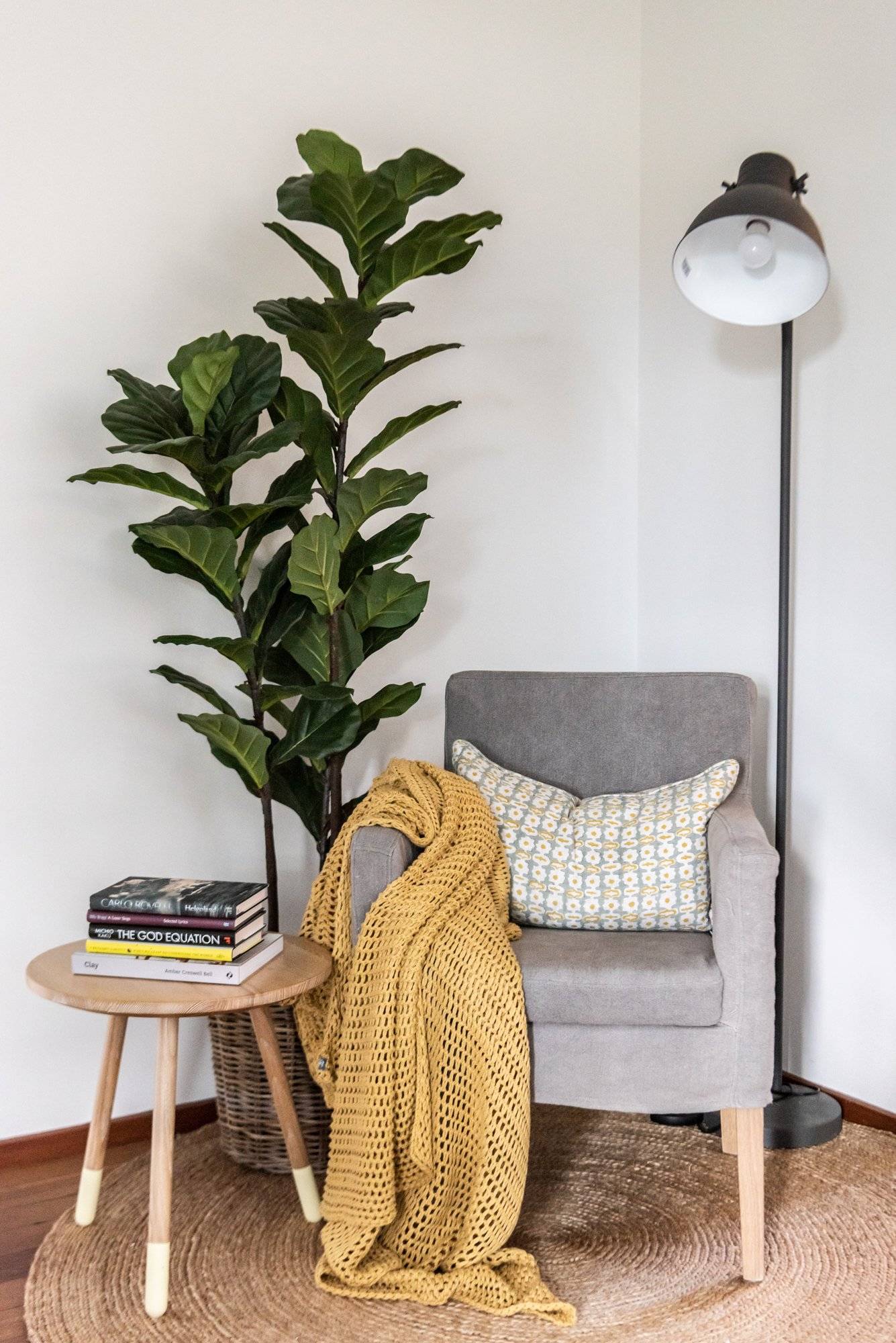 Curated mix of neutrals
This simple reading nook design looks warm and inviting while blending in the sophisticated aesthetics. Layering different shades of neutrals is an excellent way to keep things playful within the desired mood.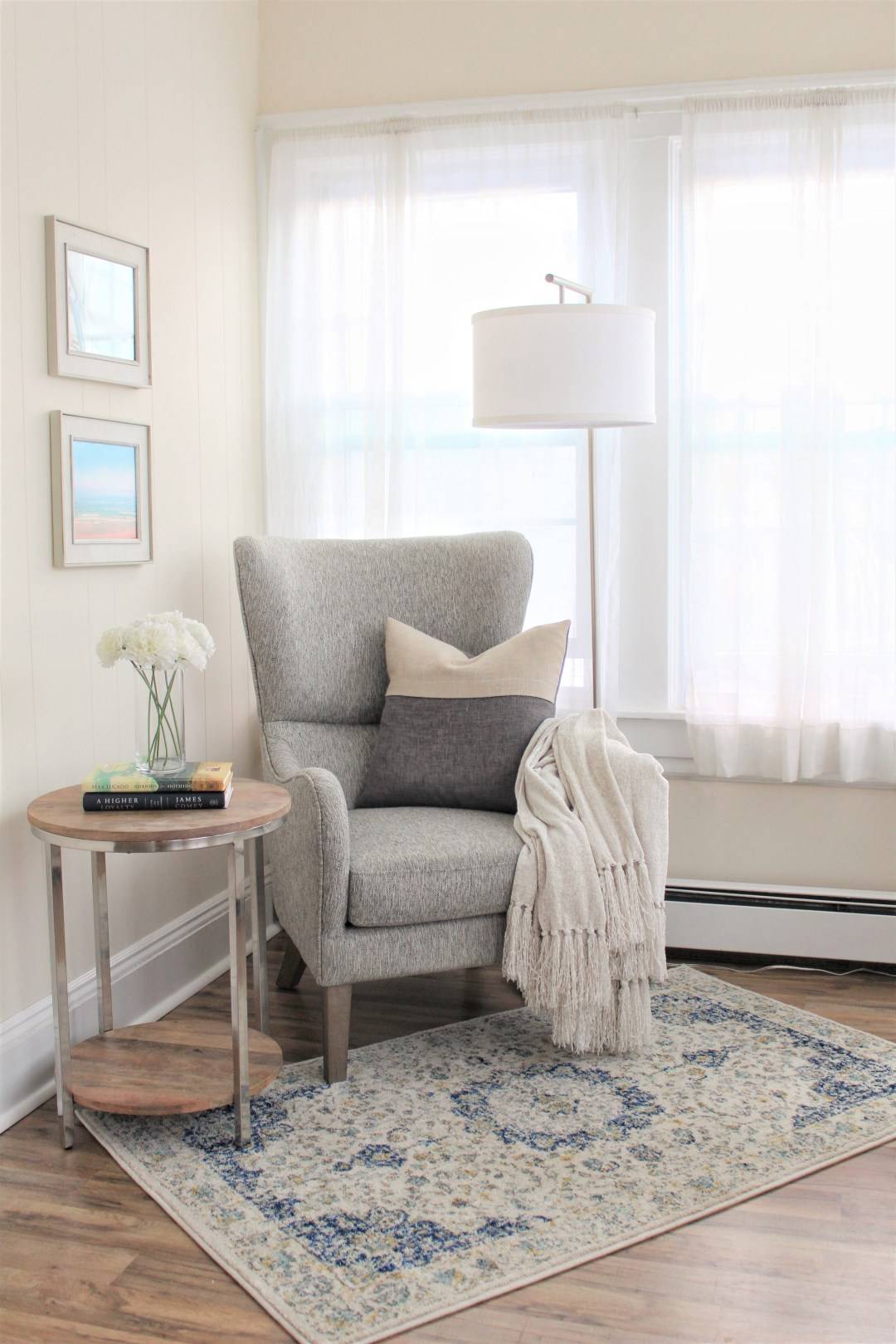 Warm and inviting corner
The lounge chair is a versatile piece that perfectly fits the modern decor. This reading nook brings in desert vibes through the warm color palette and select elements. The cactus images fit the ambiance, while the patterned rug makes a daring statement.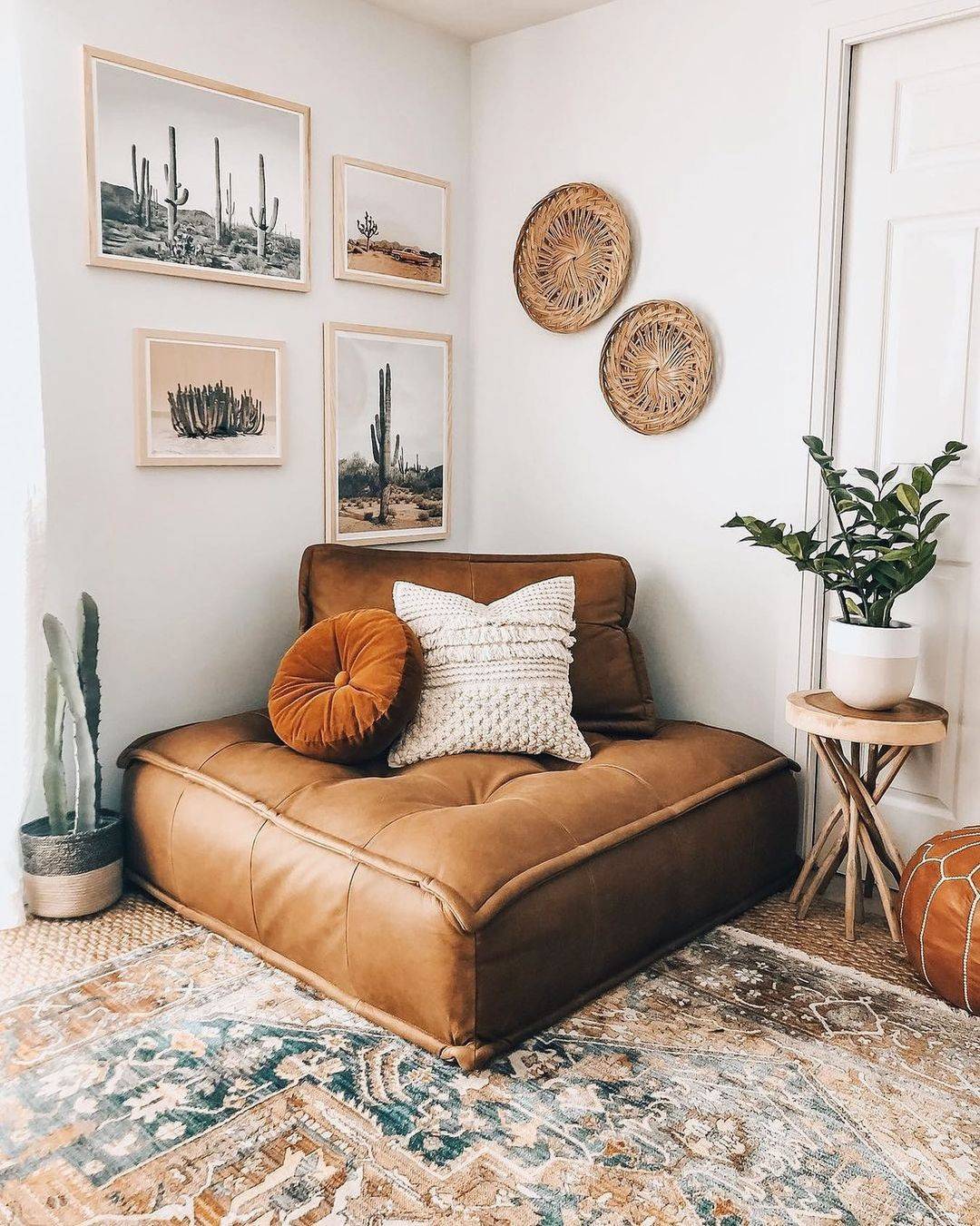 Contemporary reading nook
Complement the contemporary aesthetics of your living room with a curated reading nook. The matching floor lamp and side table make the arrangement perfectly functional.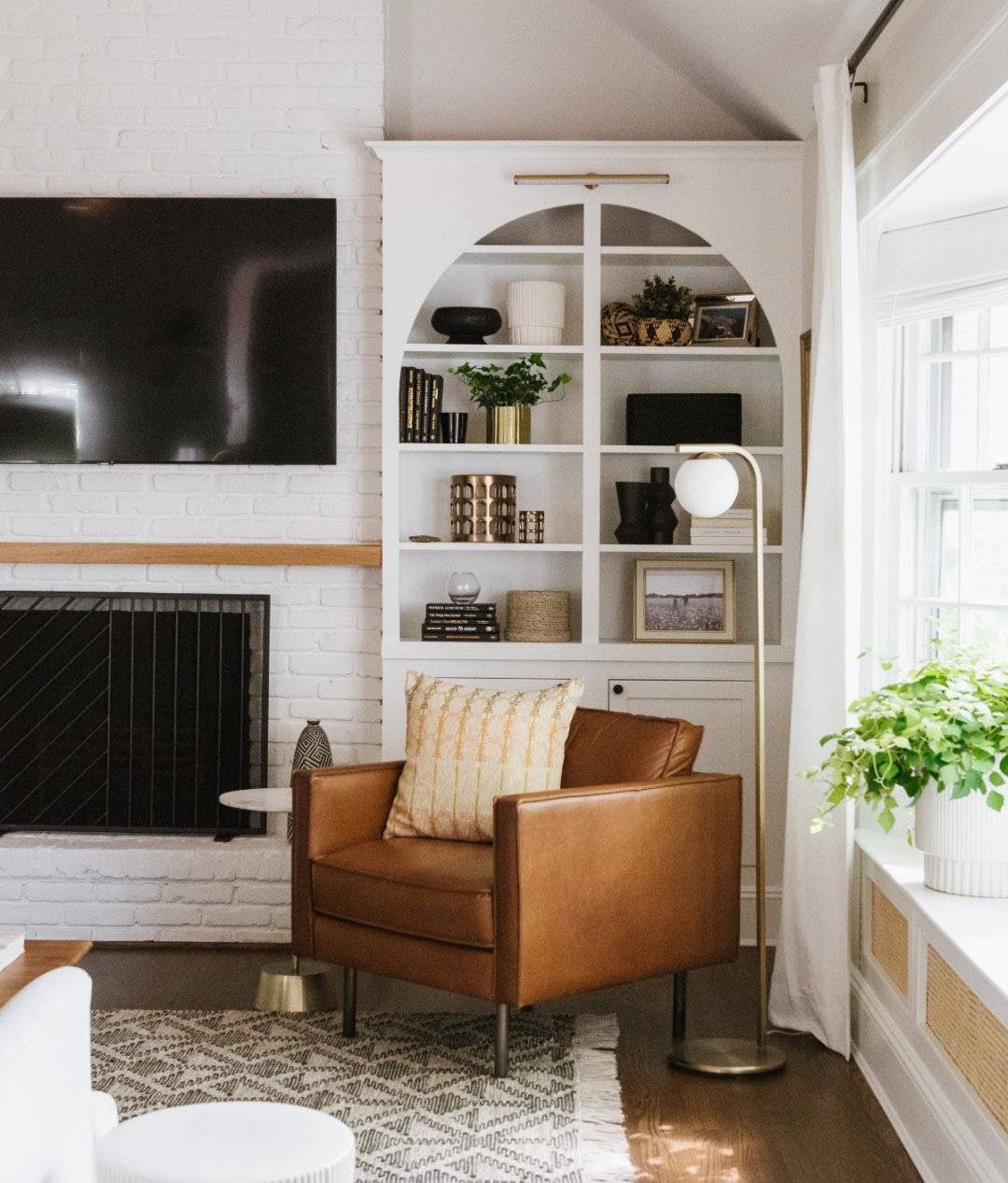 Eclectic vibes
This eclectic reading nook highlights the extensive book collection while bringing an earthy feel. The shelving units feature fine art and decor to fit the overall mood. The marble side table and a bamboo chair create an unexpected mix of textures, supported by the patterned rug.