A contemporary ranch house and a holiday home that is a touch different from others, House N is nestled on a vast 24 acre lot in the coastal region of Piura, Peru. Despite the large ranch that surrounds this modern retreat, the structure itself is modest and occupies just 97 square meters. Divided into three distinct cantilevered units, the house offers a wonderful view of the green ranch even while giving those inside all the privacy they need. It is concrete and corten steel panels that shape the exterior of House N with the formers used for the lower level and on the inside.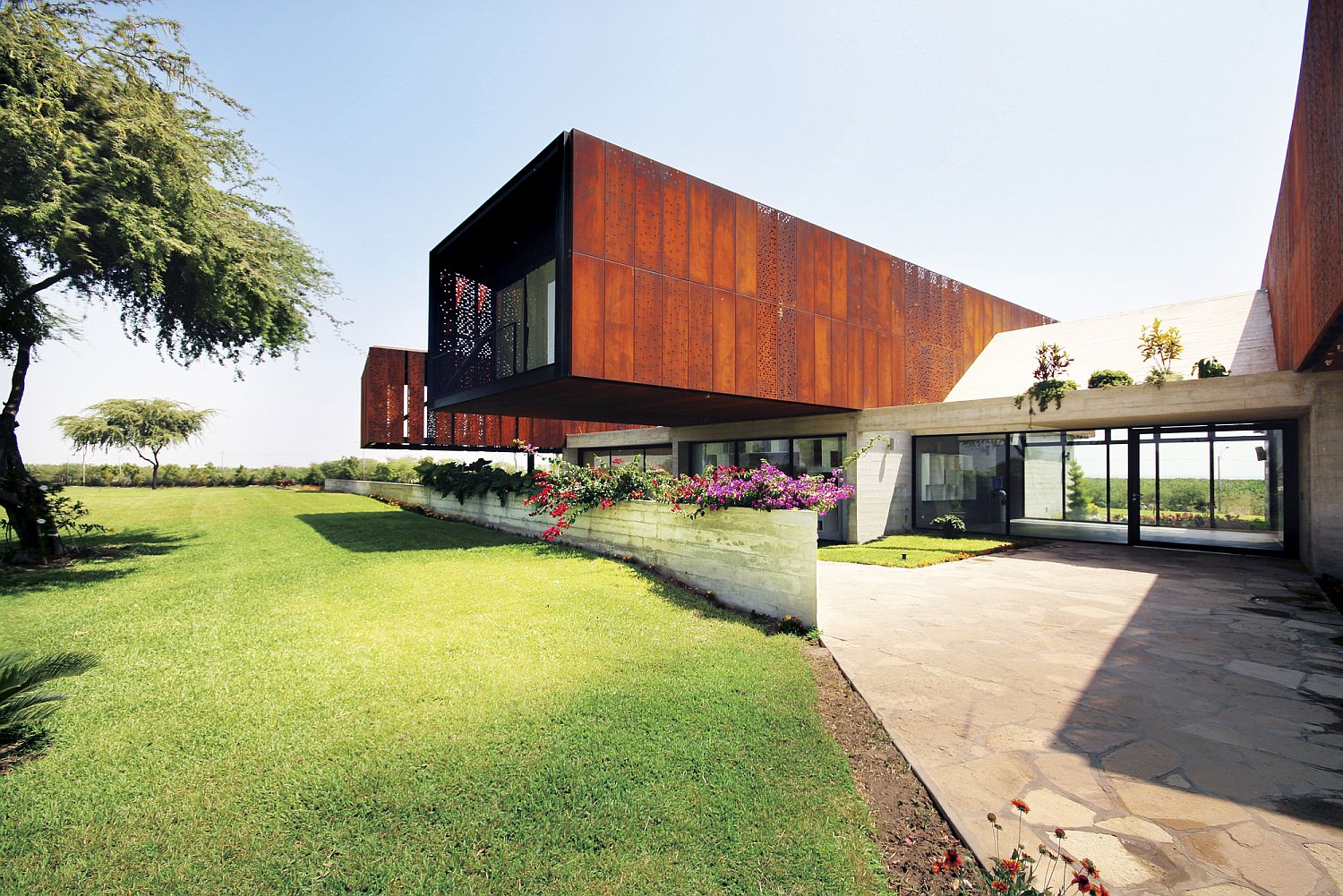 Designed by Cheng Franco Arquitectos, it is the innovative use of corten steel panels for the upper, cantilevered levels that catches your attentions instantly. The steel panels give the holiday home a dynamic, colorful and texturally vibrant exterior even as concrete acts as the more stoic counterpart. Sitting in between the horse stables and the training and exhibition field, the cantilevered design of the three structures also allows for free passage of traffic below. The first volume acts as the roof for the main terrace while the second houses the bedrooms. It is the third volume that contains the guest bedrooms and other social spaces.
RELATED: Rosales Quijada House: Striking Exterior and a Cantilevered Top Level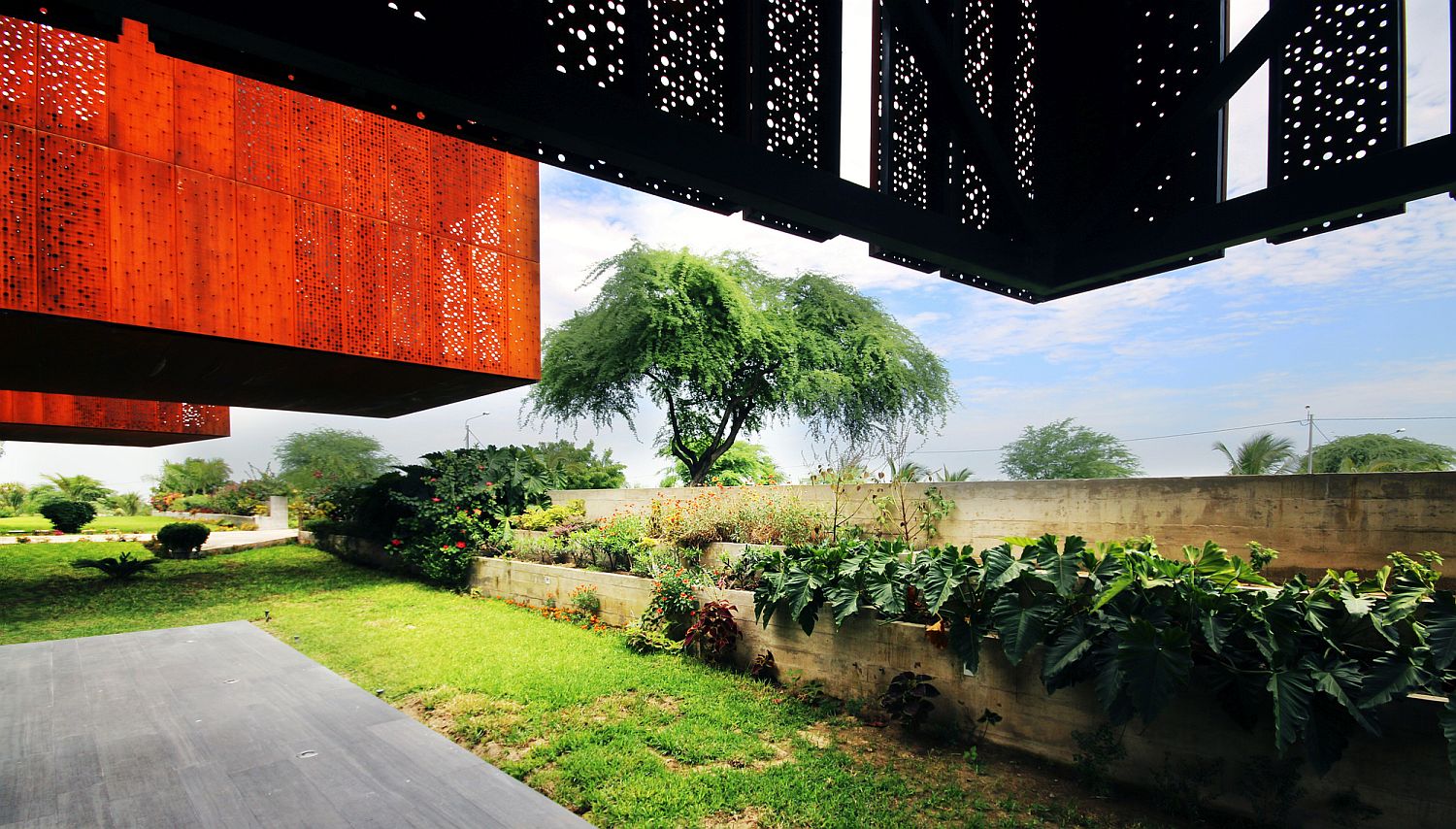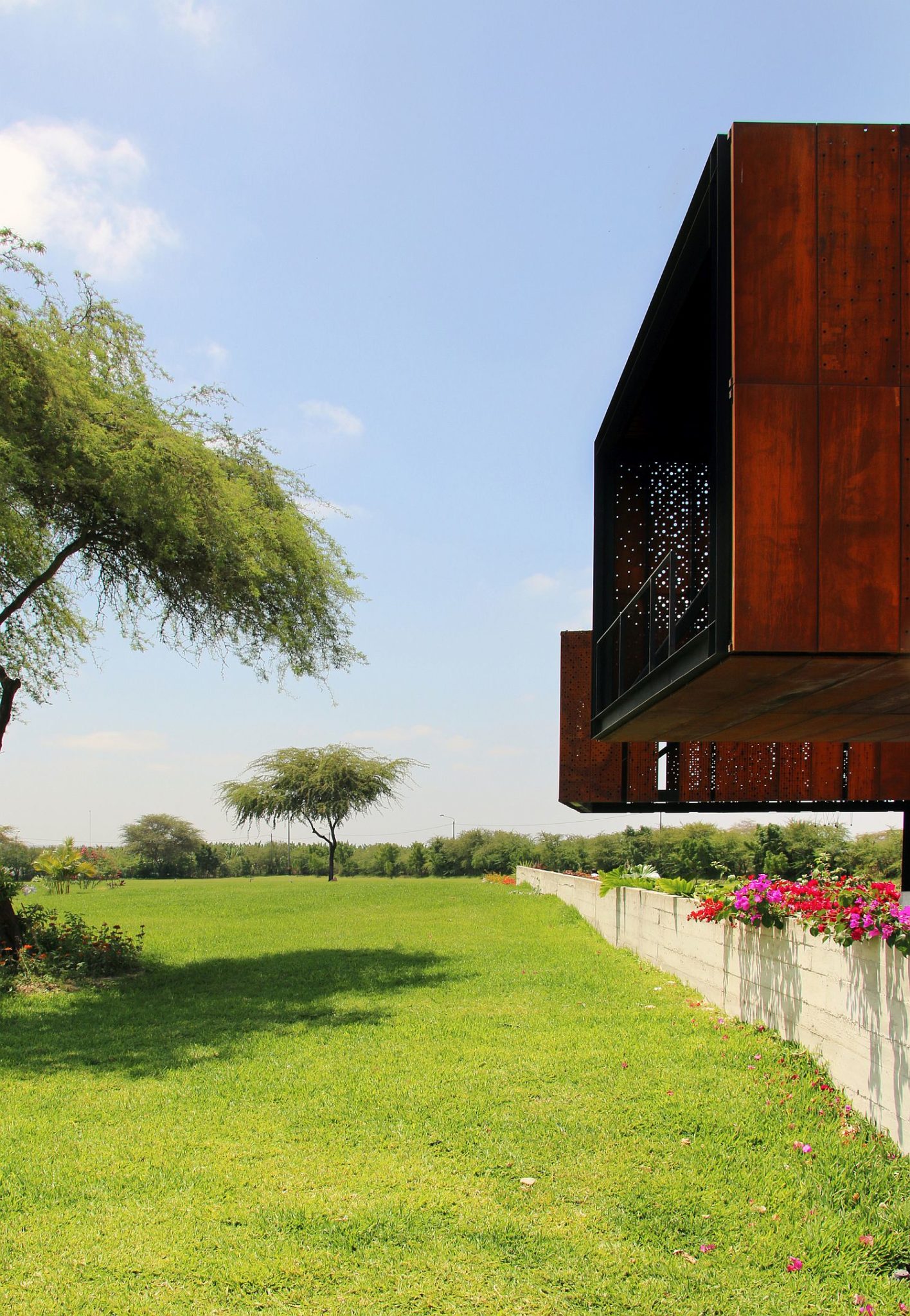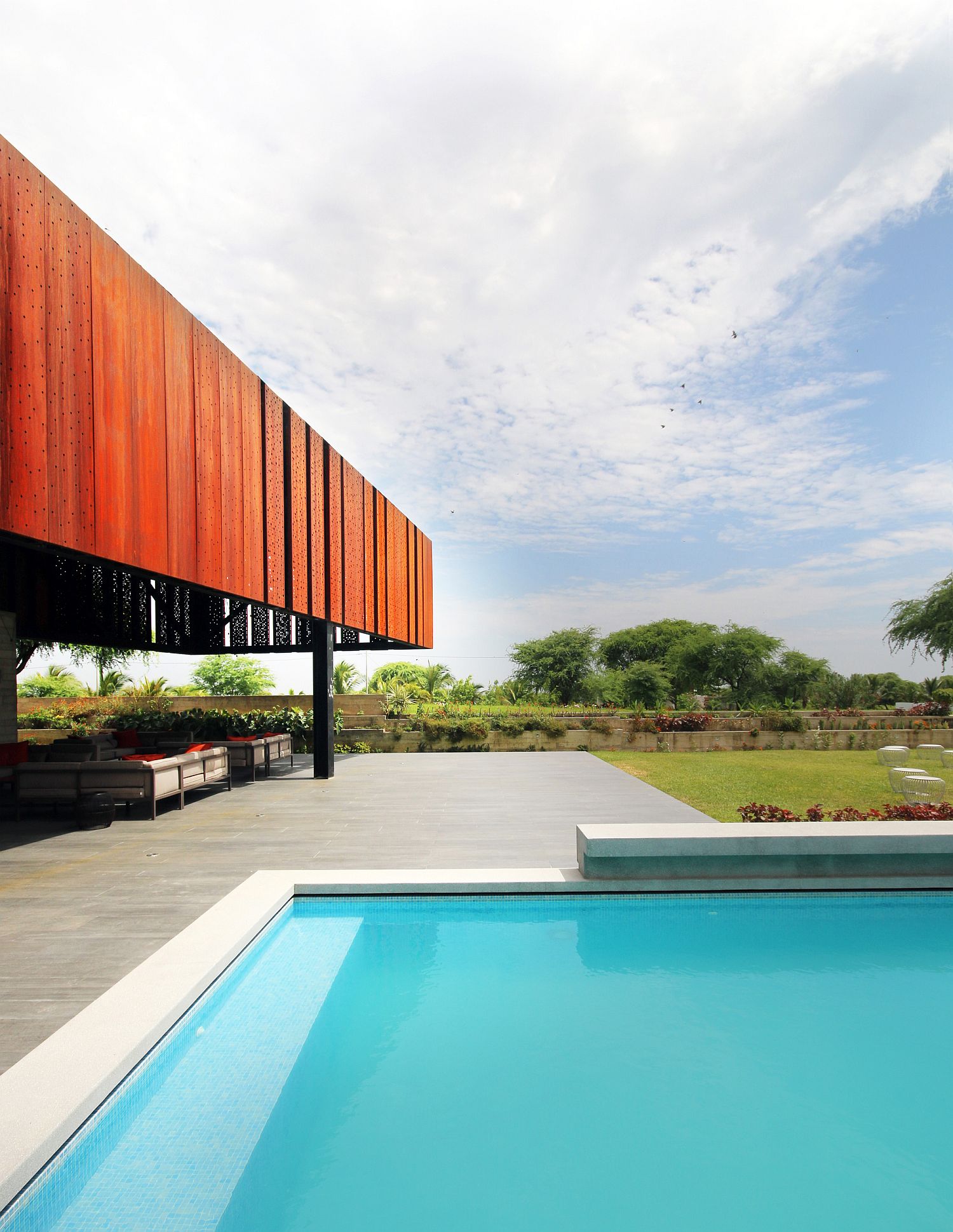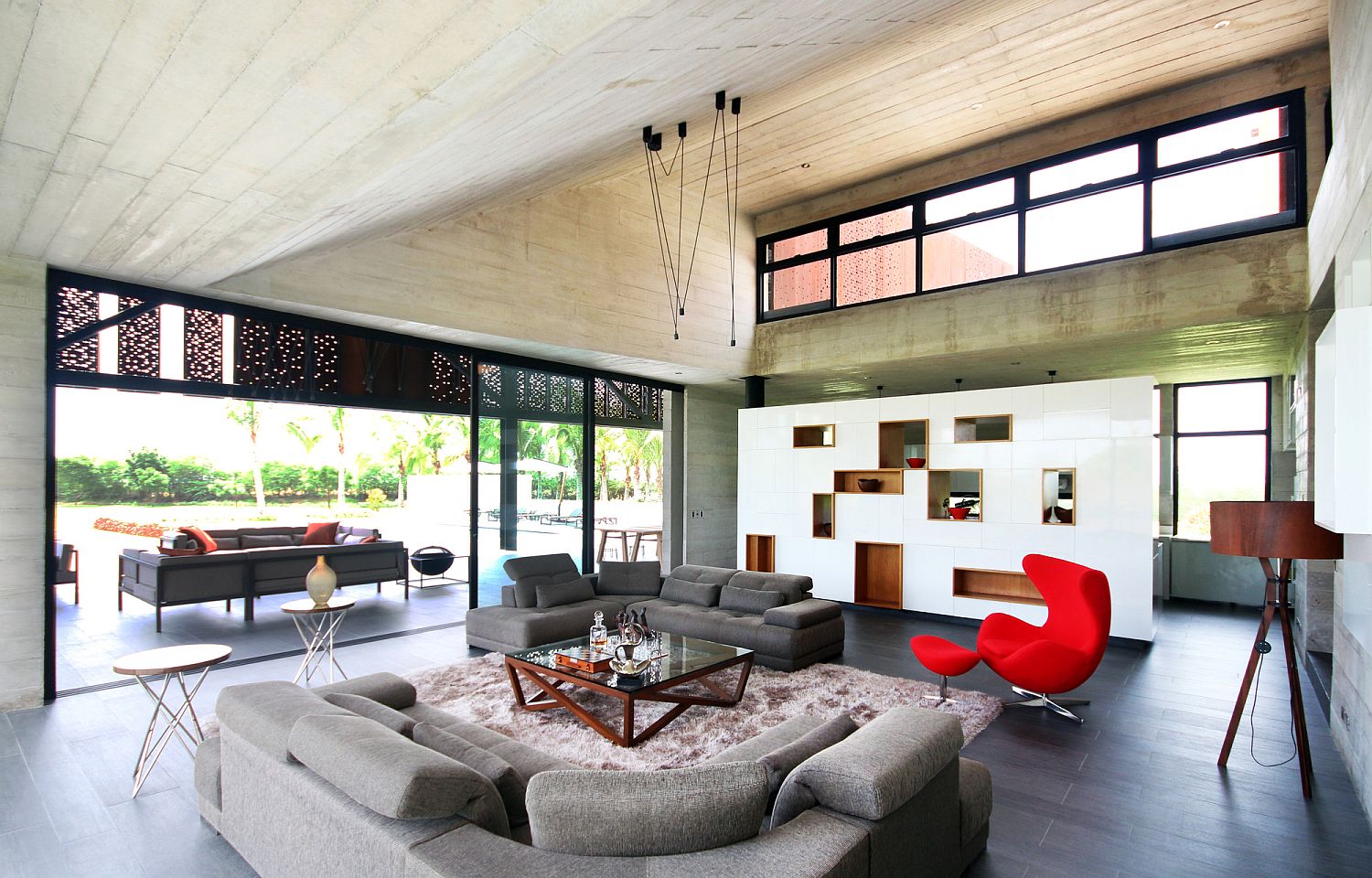 Refined and curated, the color scheme inside the house is largely neutral with pops of red being found sporadically. The sitting areas and social zones on the inside flow effortlessly into the outdoor deck and pool area, ensuring that the transition between both the zones is seamless. This is a ranch house that is sophisticated, smart and responsive to the specific demands on the lot! [Photography: Jorge Cheng]
RELATED: LA House: Cantilevered Brilliance Wrapped in Concrete and Wood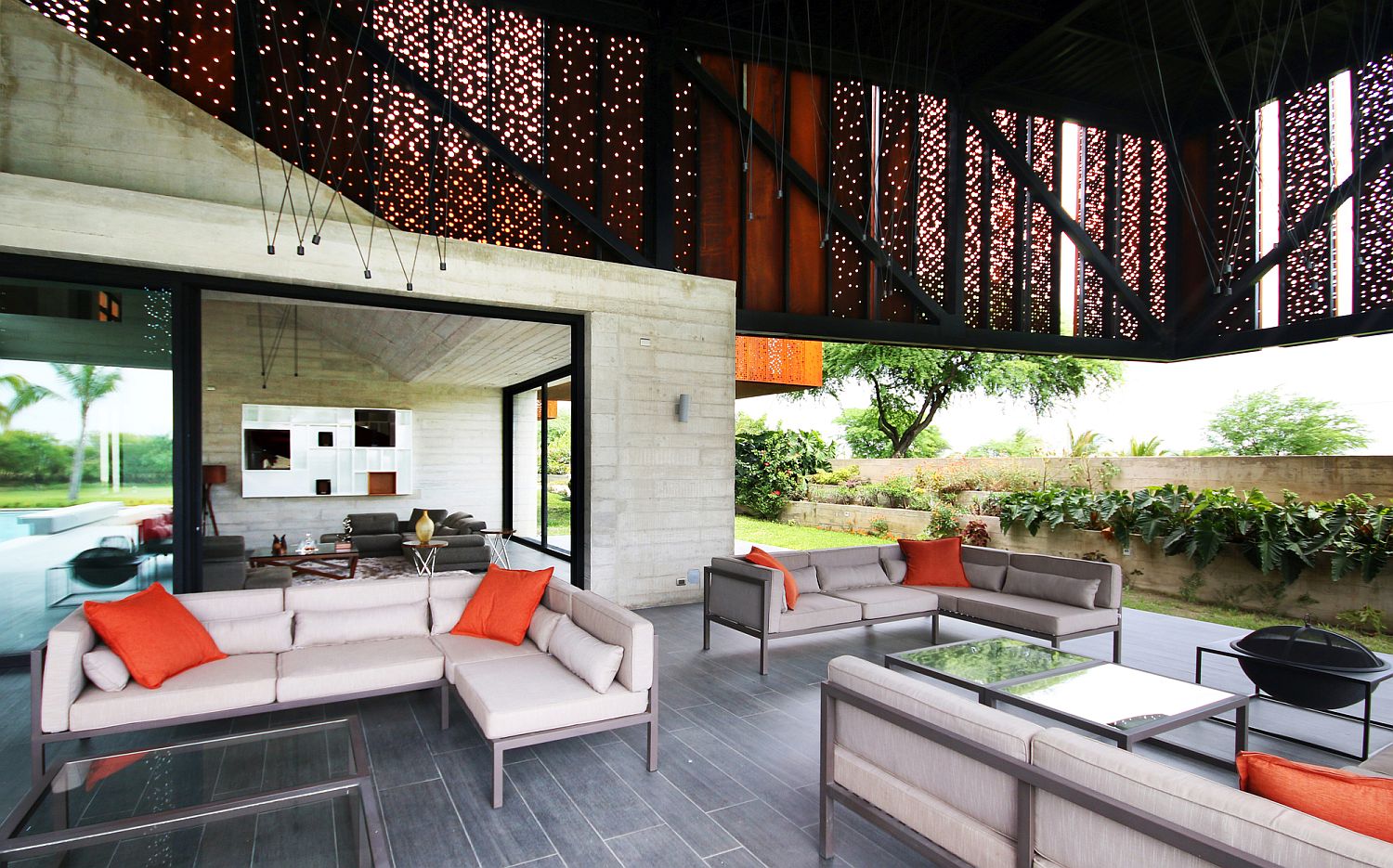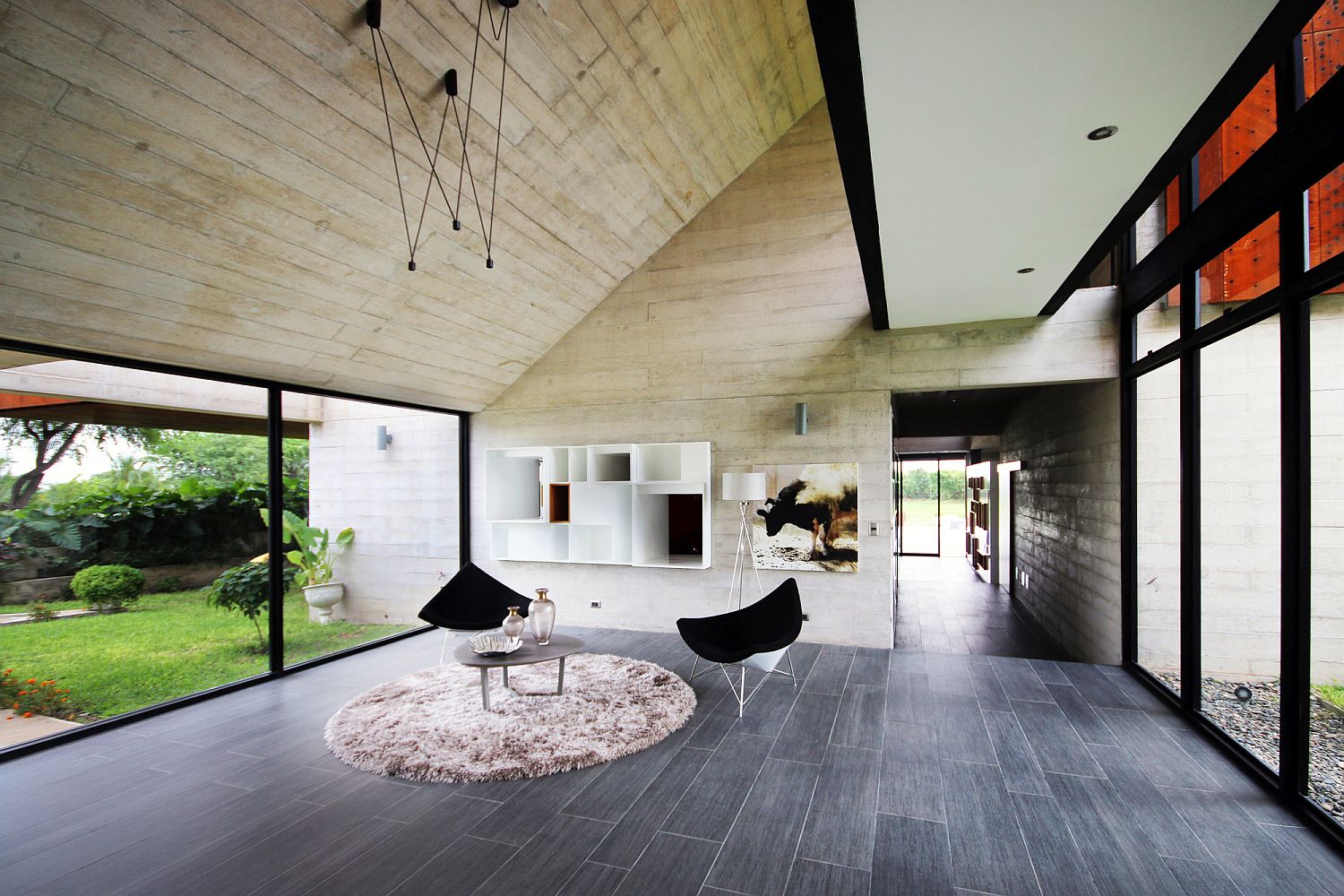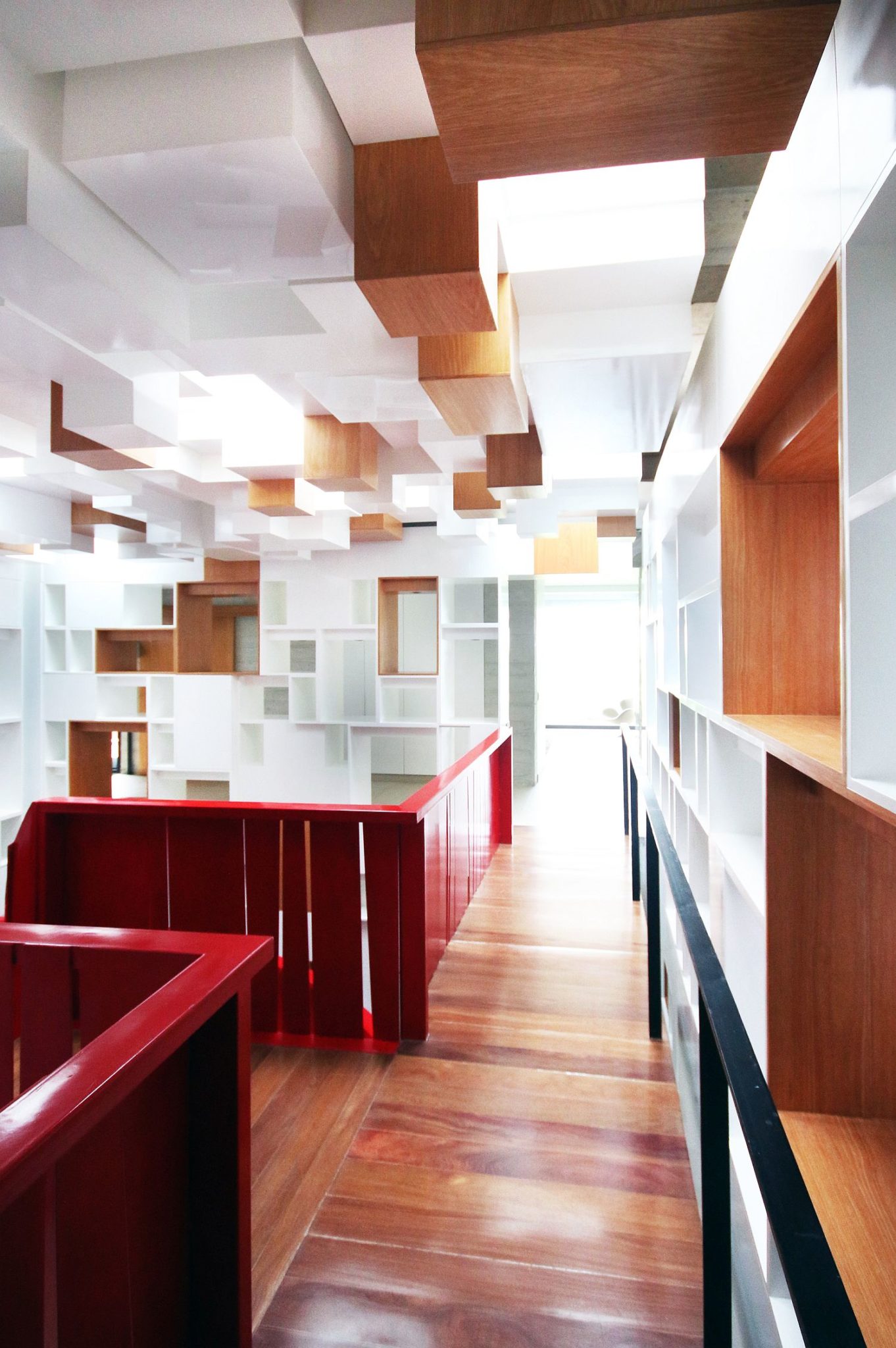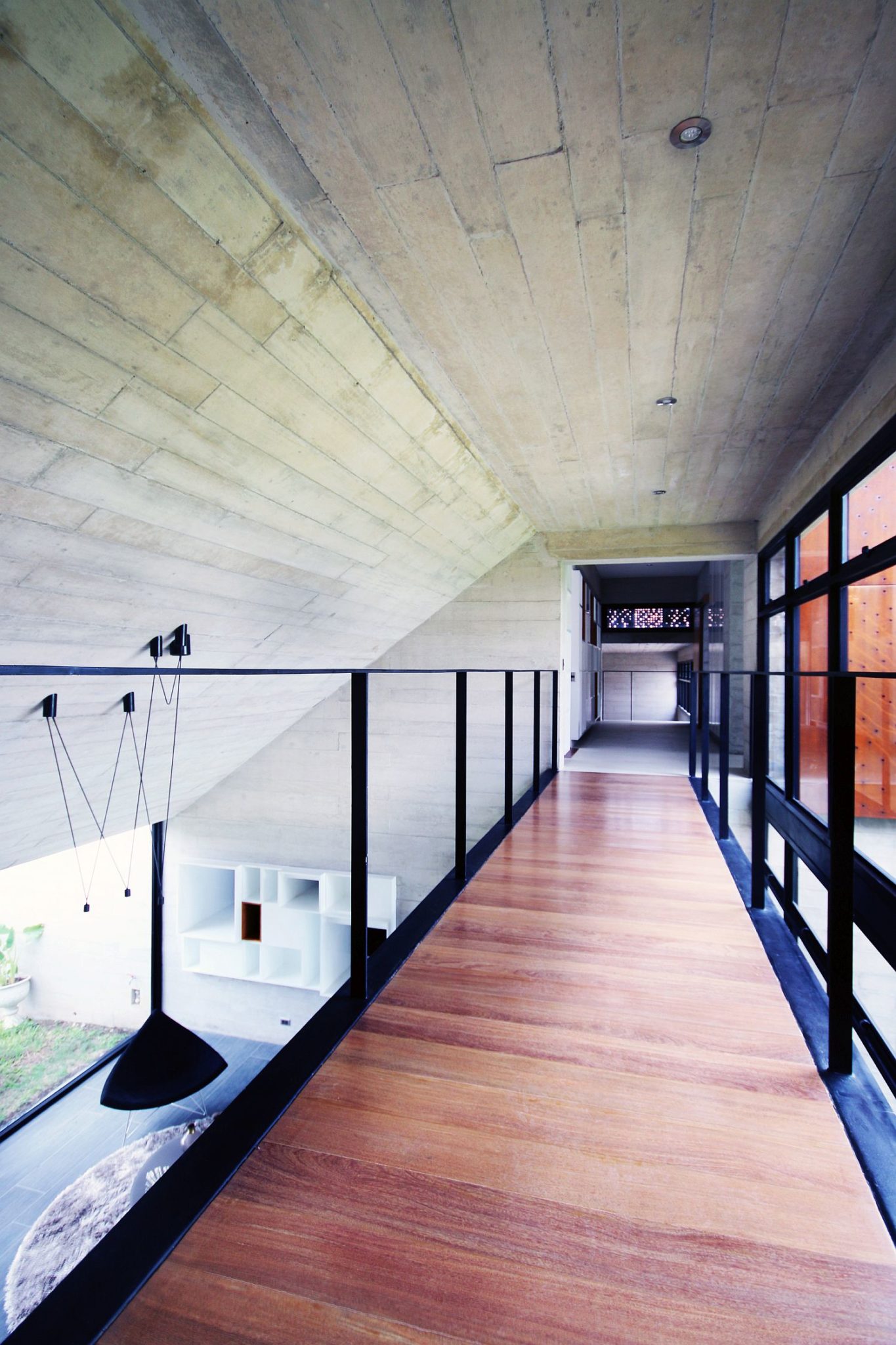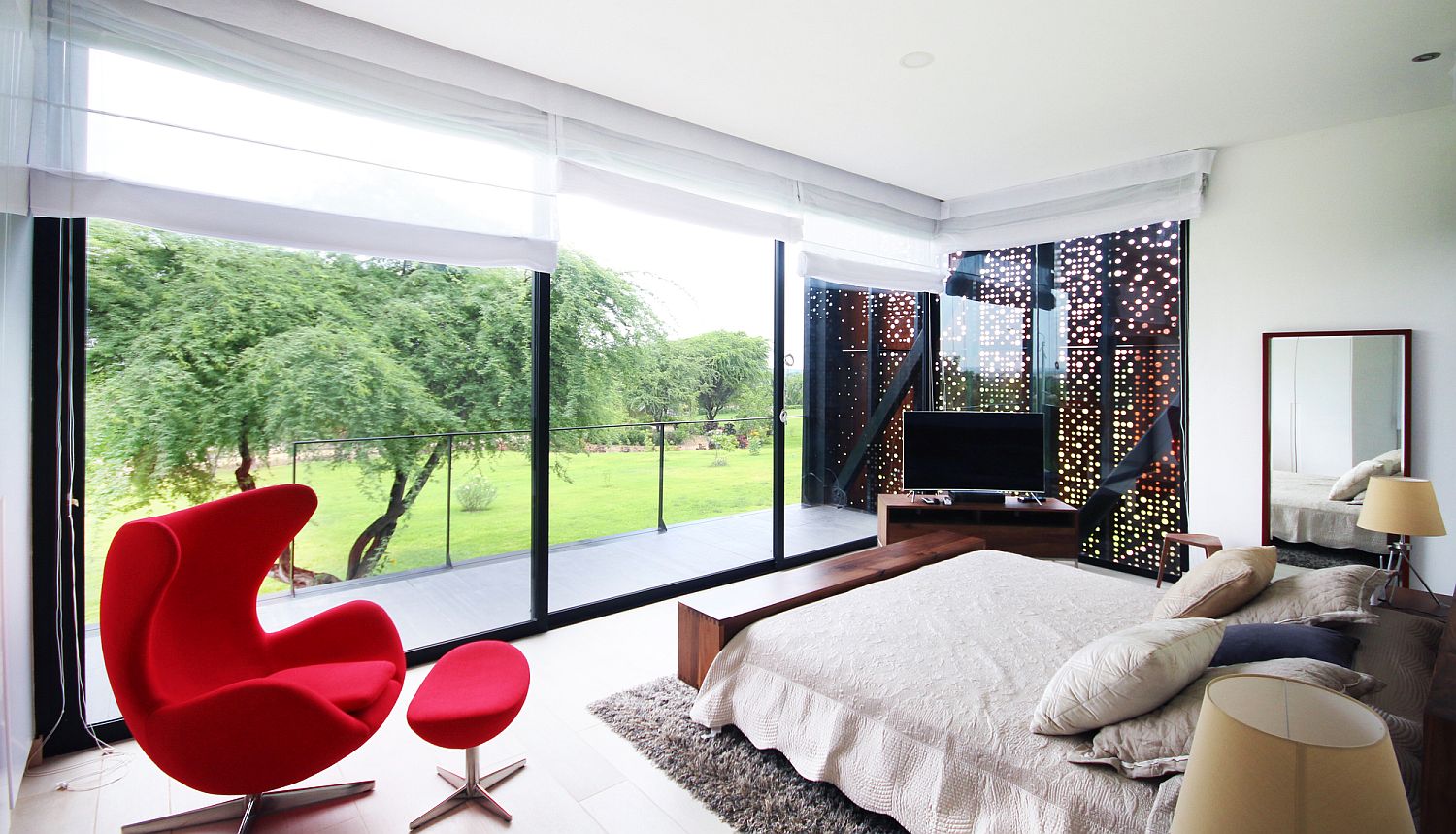 The weather, rainy sometimes, is mostly stable and have pleasant summer temperatures in the lows 30s and mid 20s °C. The area where the site sits, even the site itself, was mostly desert; the land was then worked to allow for adequate conditions for a hatchery of horses. The house can be described as a country house, but it is fact a house in the middle of the desert.