The idea of giving old homes a new lease of life with a modern revamp instead of opting for a completely new structure makes plenty of fiscal sense even while saving both valuable time and resources. This is precisely why homeowners in the last decade are increasingly opting for rear additions and smart makeovers to give their aged residences a new lease of life. The Maitland House is another case in the point with Kennedy Nolan giving this post-war Melbourne home a spacious rear extension and a rejuvenated interior. Cheerful, bright and modern, it is modernism with innate sense of minimalism that reigns supreme inside this altered Aussie home!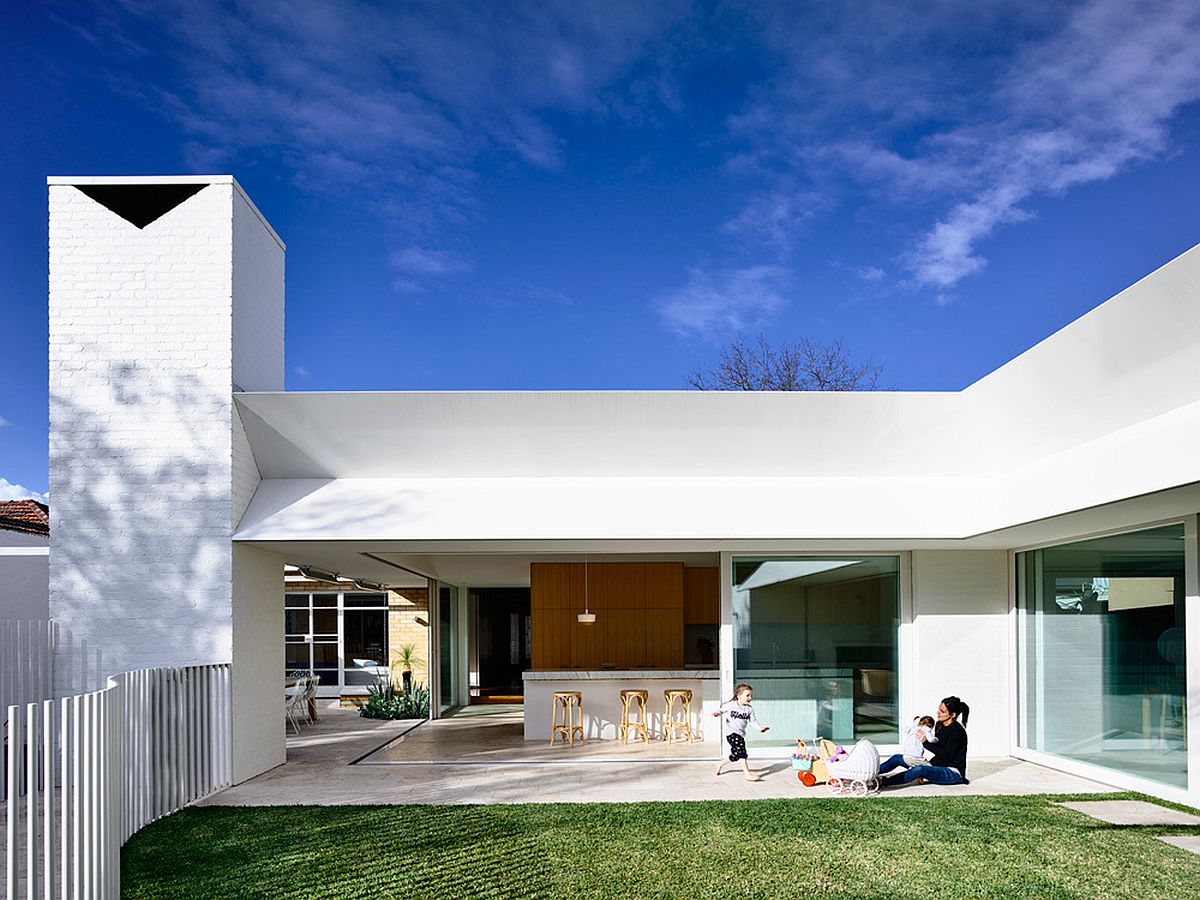 The new rear addition of the house contains a kitchen, social zone, dining area, living space and extends into the deck and swimming pool outside. On the inside, the brick veneer is painted in white, giving the home textural brilliance even while ensuring that the contemporary color scheme of the home is left undisturbed. A fold of natural light illuminates the modern kitchen and dining with the outdoors becoming a part of the interior. Space-conscious home workstations and unassuming minimal décor enhance the 'modernist' appeal of a house that has shed its classic cloak. [Photography: Derek Swalwell]
RELATED: Cheerful Modern Home in Melbourne with a Posh, Minimal Vibe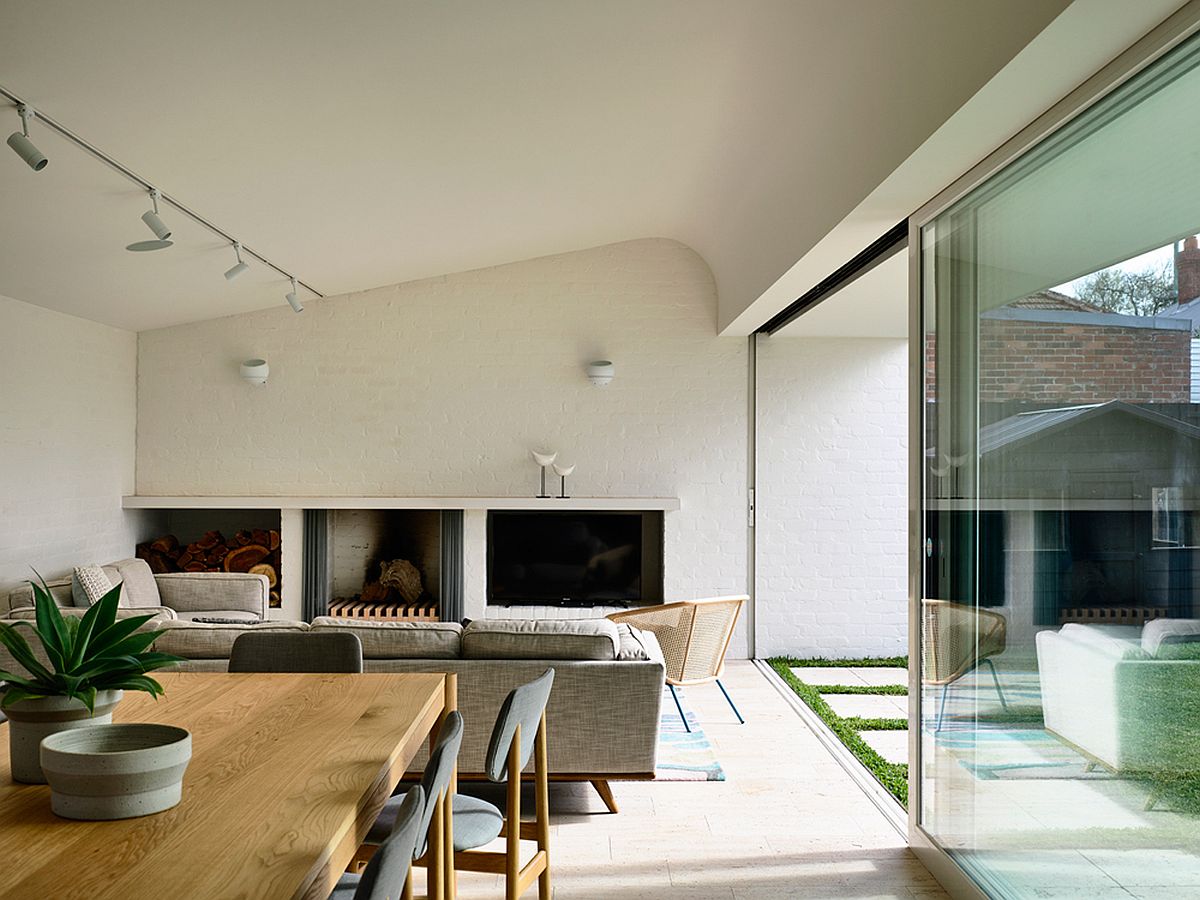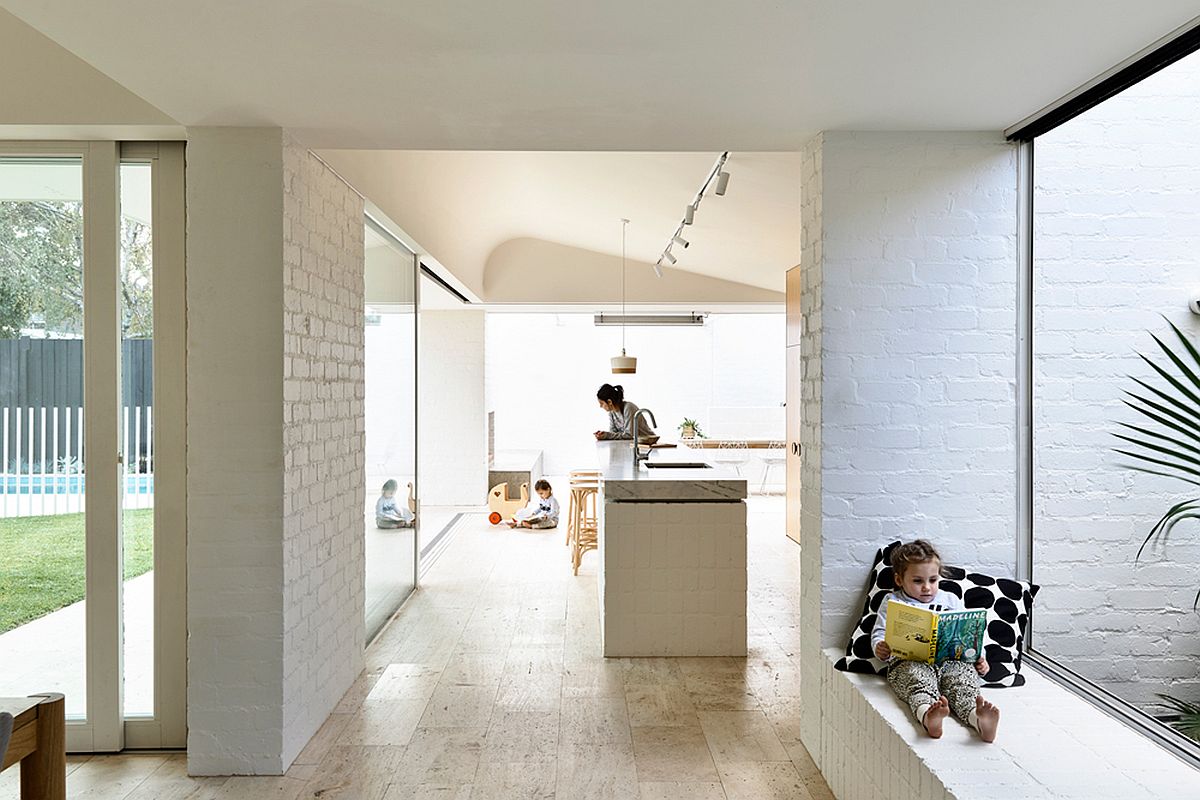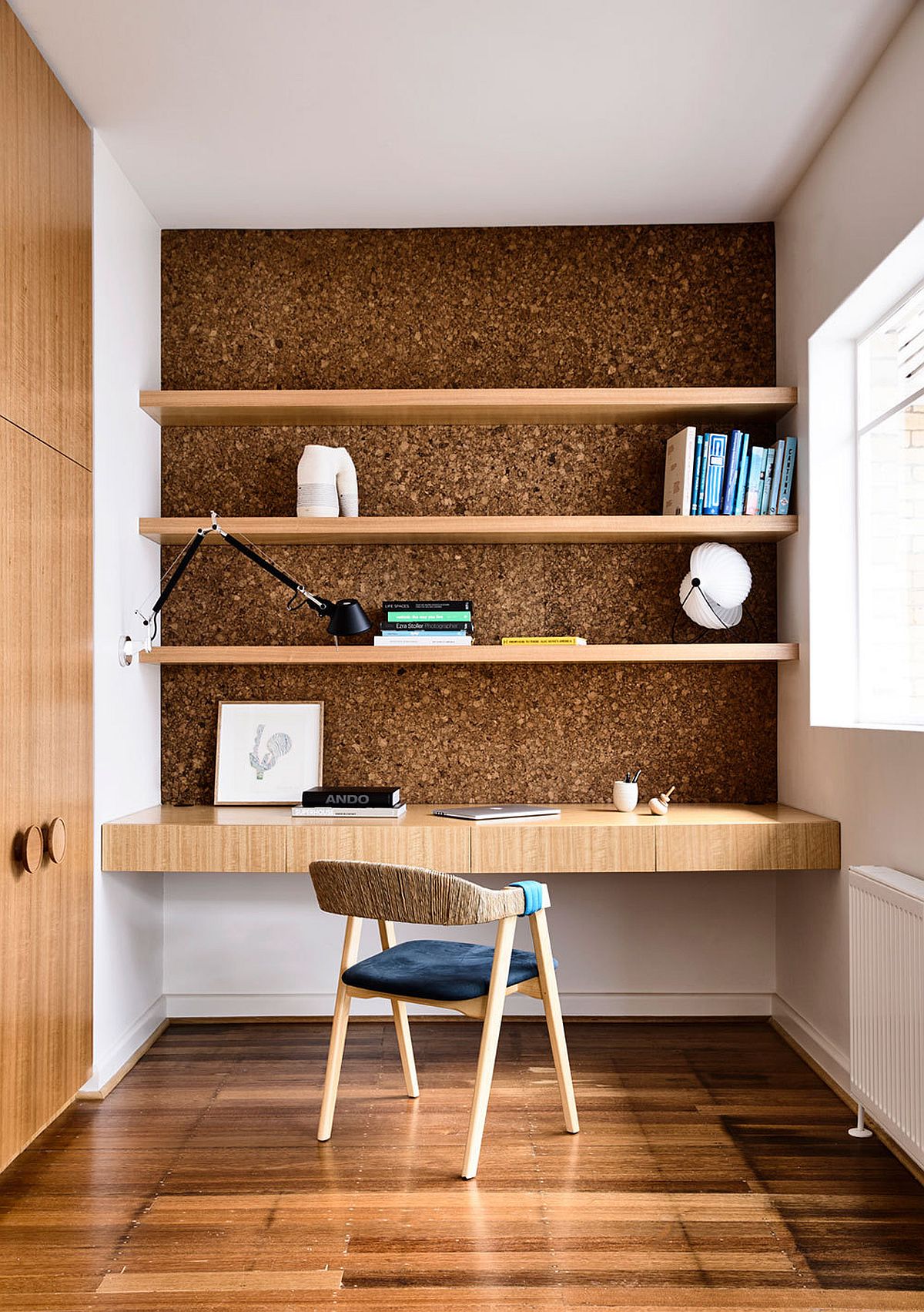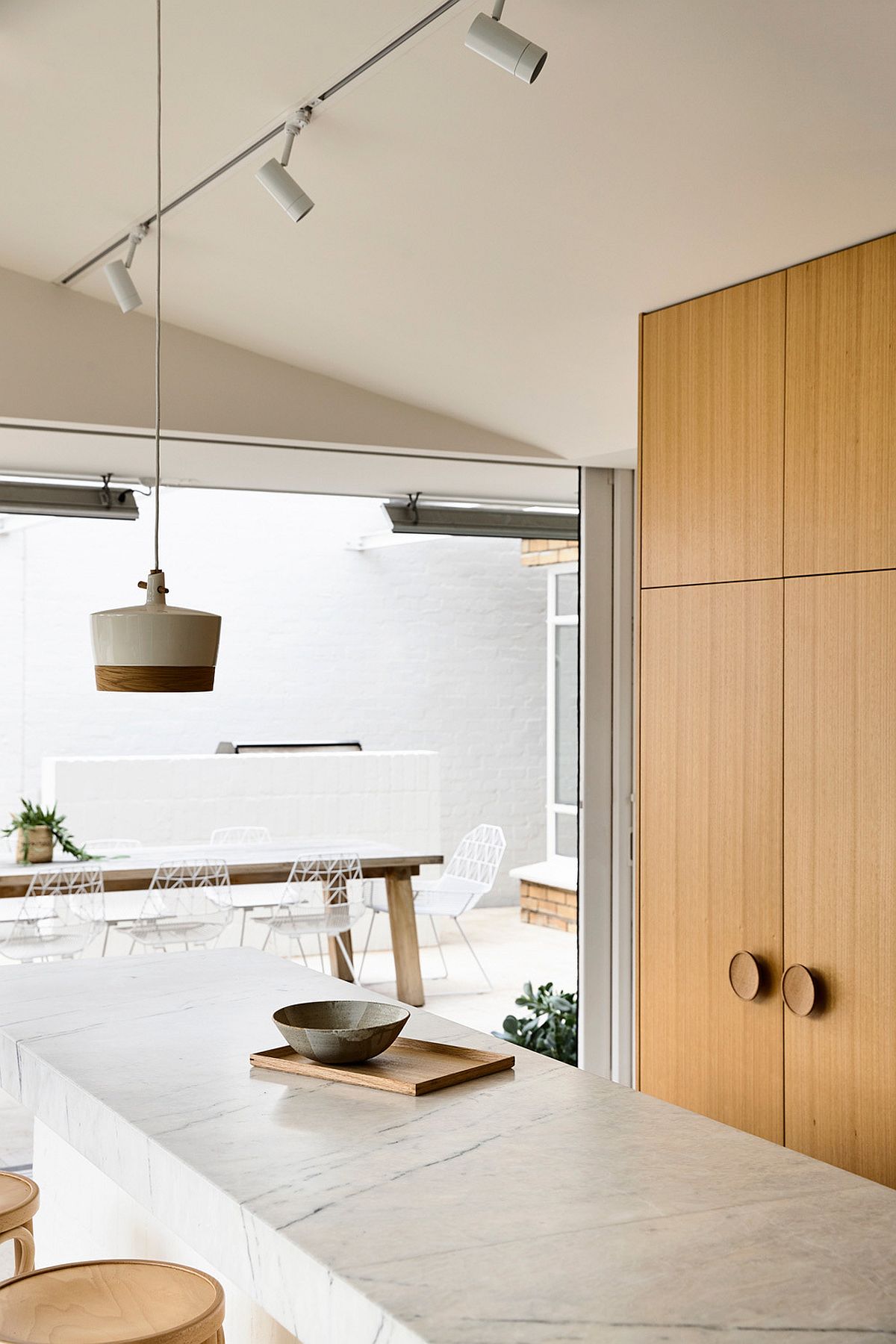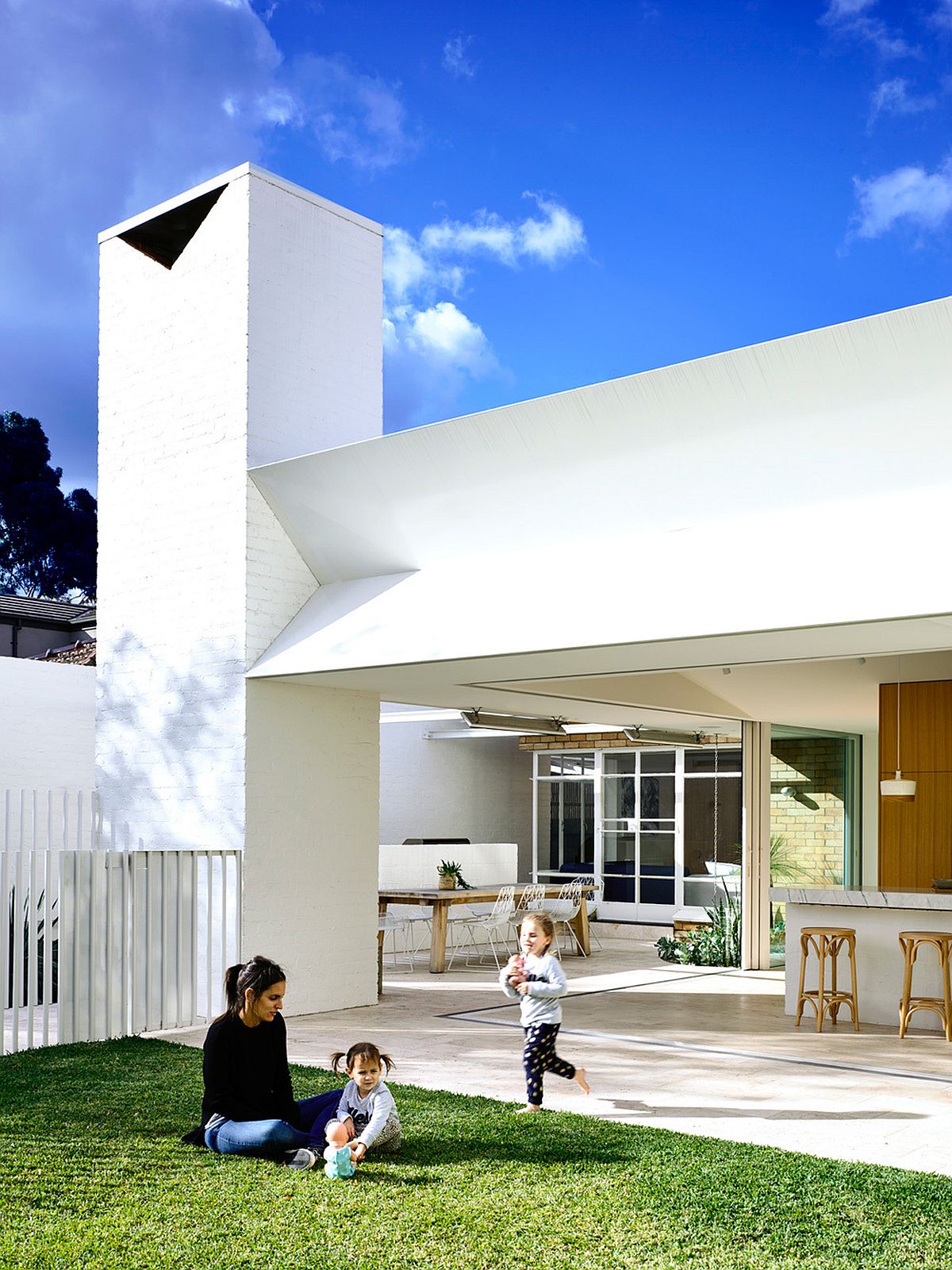 An over scaled steel bird's beak fascia binds the L-shaped plan. The rear elevation becomes a dramatic assembly of horizontal and vertical, with the fascia terminating in a graphic chimney element. The scale is unexpected, almost not domestic. Our practice continues to explore the motifs of hearth, chimney and horizontal roofline.
RELATED: Classy Modern Renovation Transforms Brick Federation House in Melbourne