When it comes to the areas just outside of the home, many terms are thrown around interchangeably. Are there true differences between these spaces where we relax and entertain outside? What is a porch? What is a patio? And what on earth is a lanai? Continue reading as we tackle the porch vs. patio debate and showcase a slew of stunning design photos that just might inspire your next outdoor project…
Defining Features
When it comes to determining whether an outdoor space is a porch or a patio, there are a few basic differences. For starters, a porch is a part of the home's structure, while the patio is not.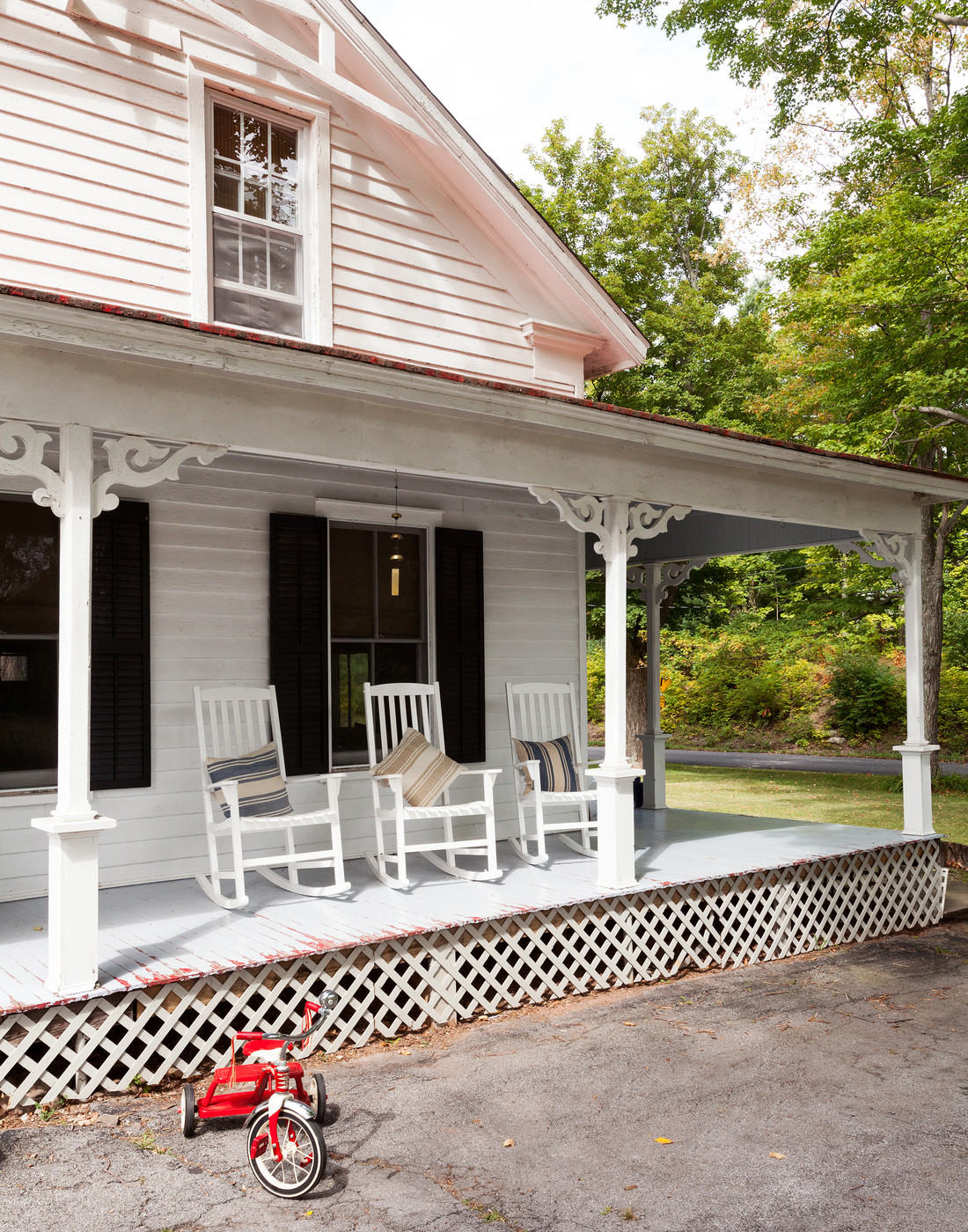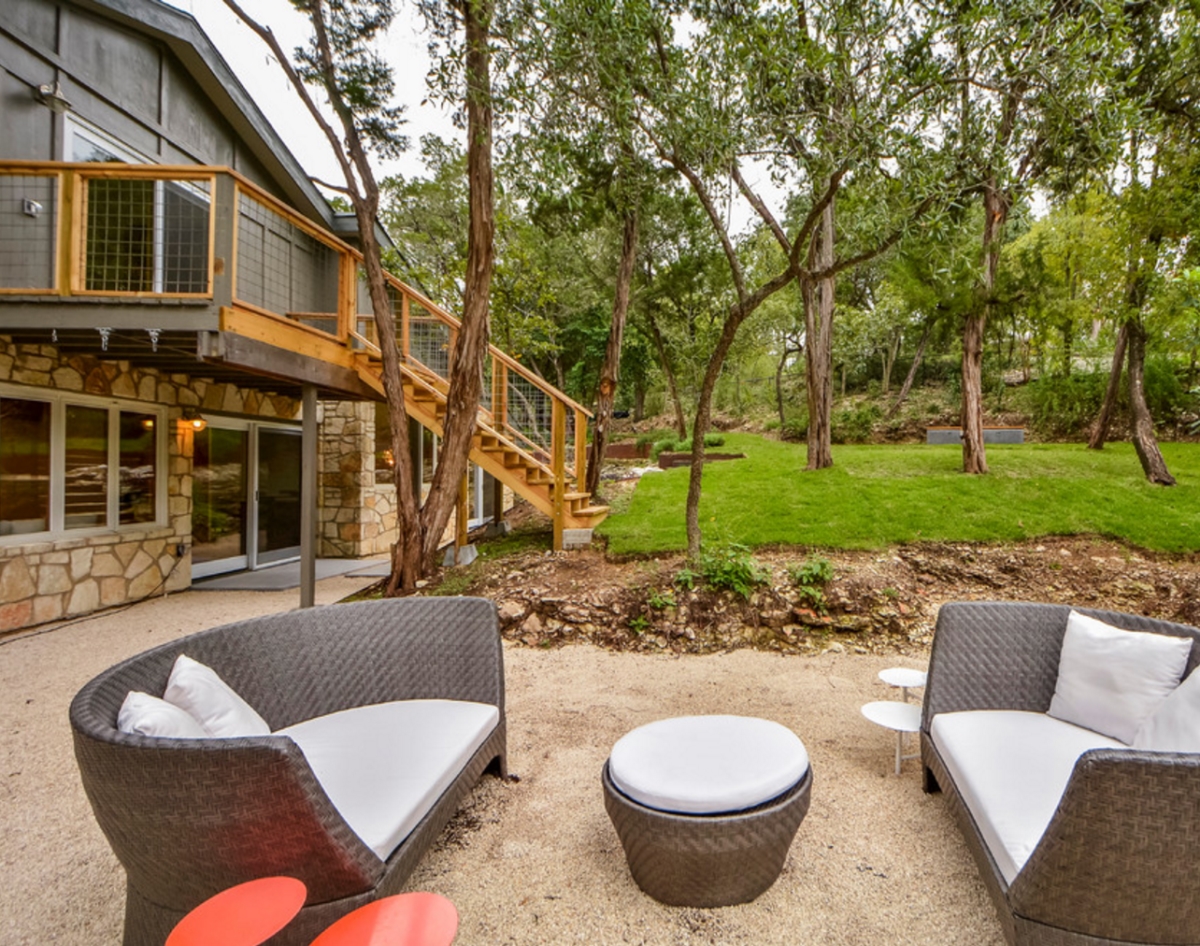 A porch leads you into one of your home's entrances, while a patio doesn't have to guide you to your home's interior. In fact, it may be located next to the house rather than directly in front or in back of it.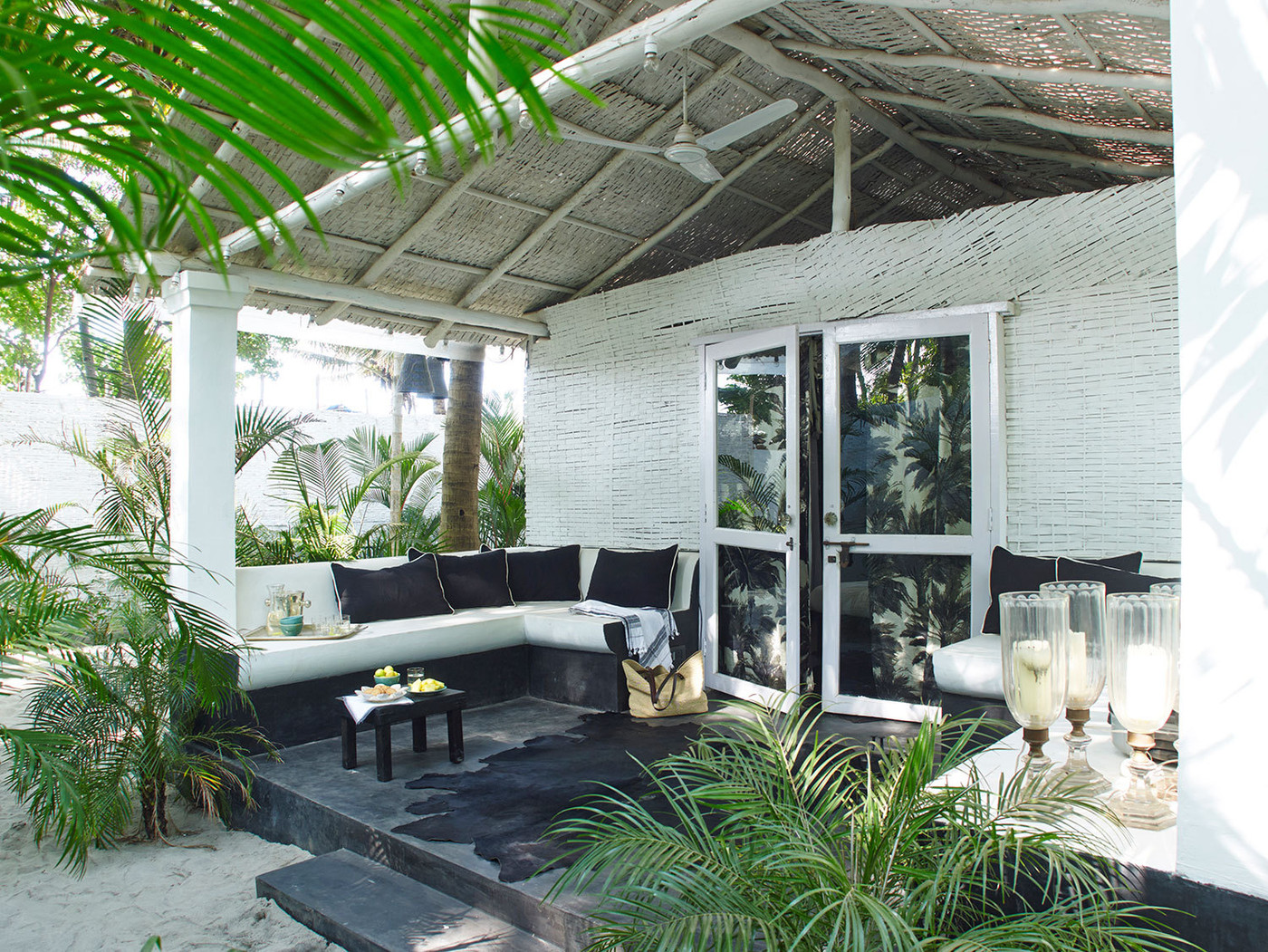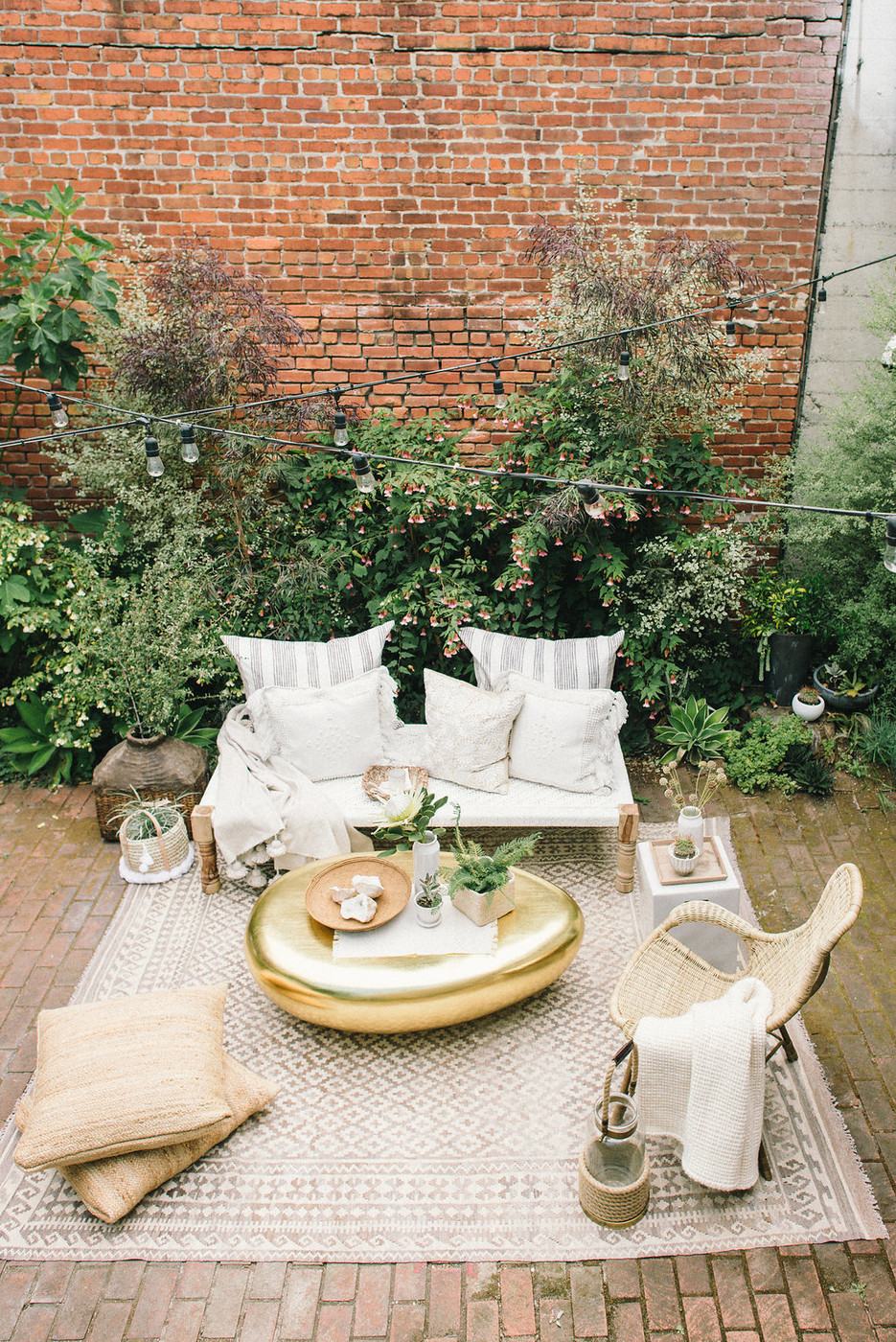 A porch is often covered, and it's sometimes screened in. A patio may be covered, but it doesn't have to be. A patio is distinguished from the surrounding grass or dirt by some type of special surface. For example, some patios have a concrete surface, while others are paved with brick or tile (or feature gravel).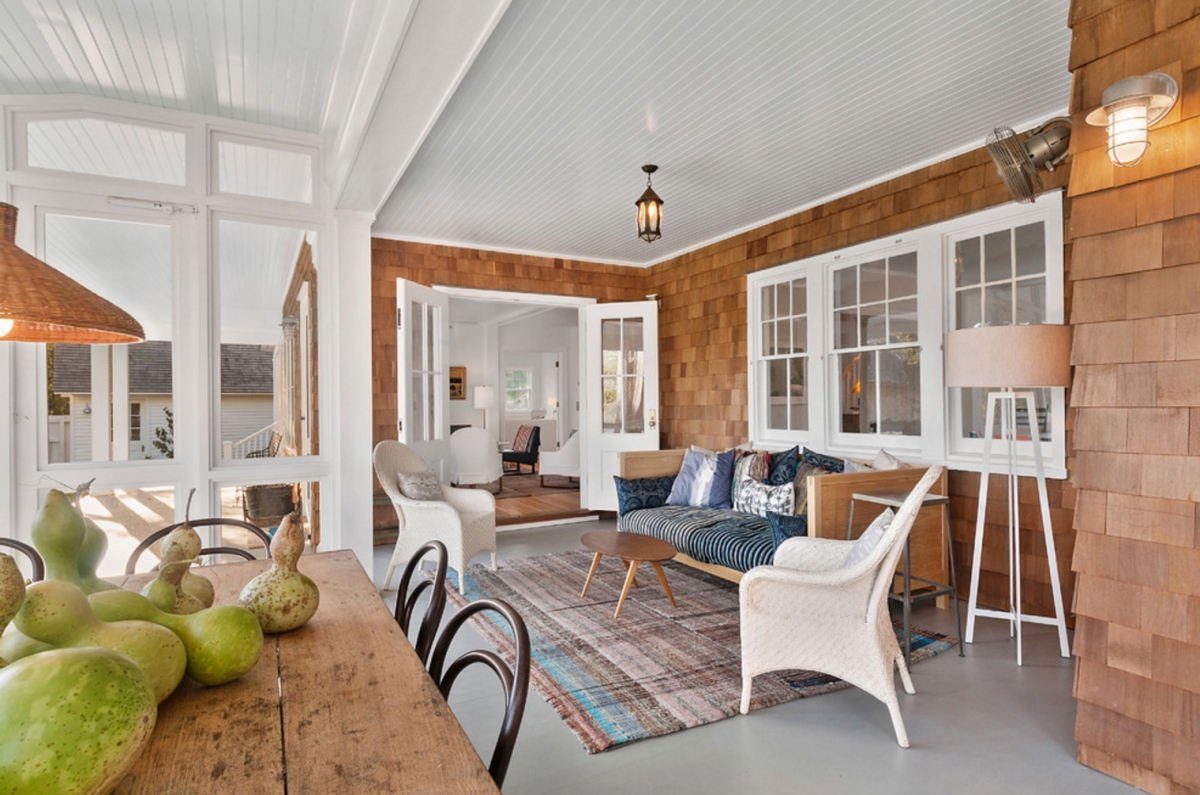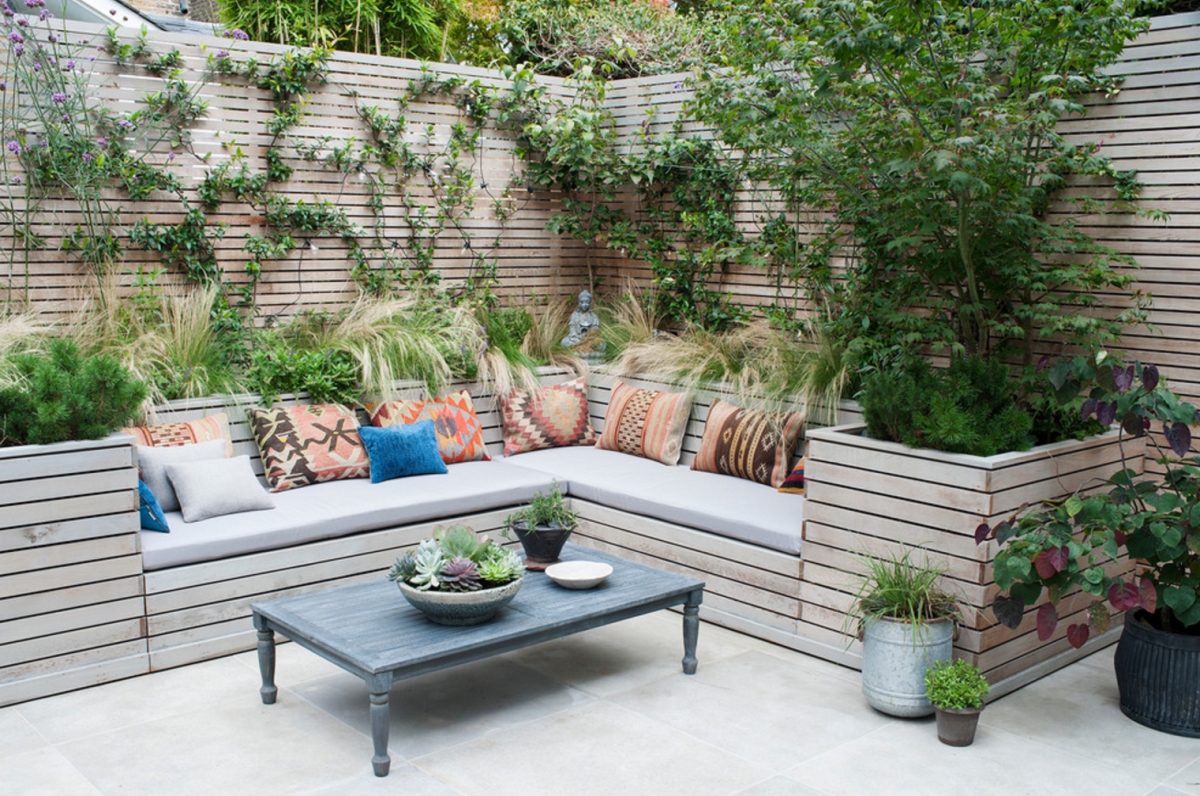 Porches are often found in the front of the house, while patios are frequently located in the back. However, there are no hard-and-fast rules claiming that patios are always behind the house and porches are always in front.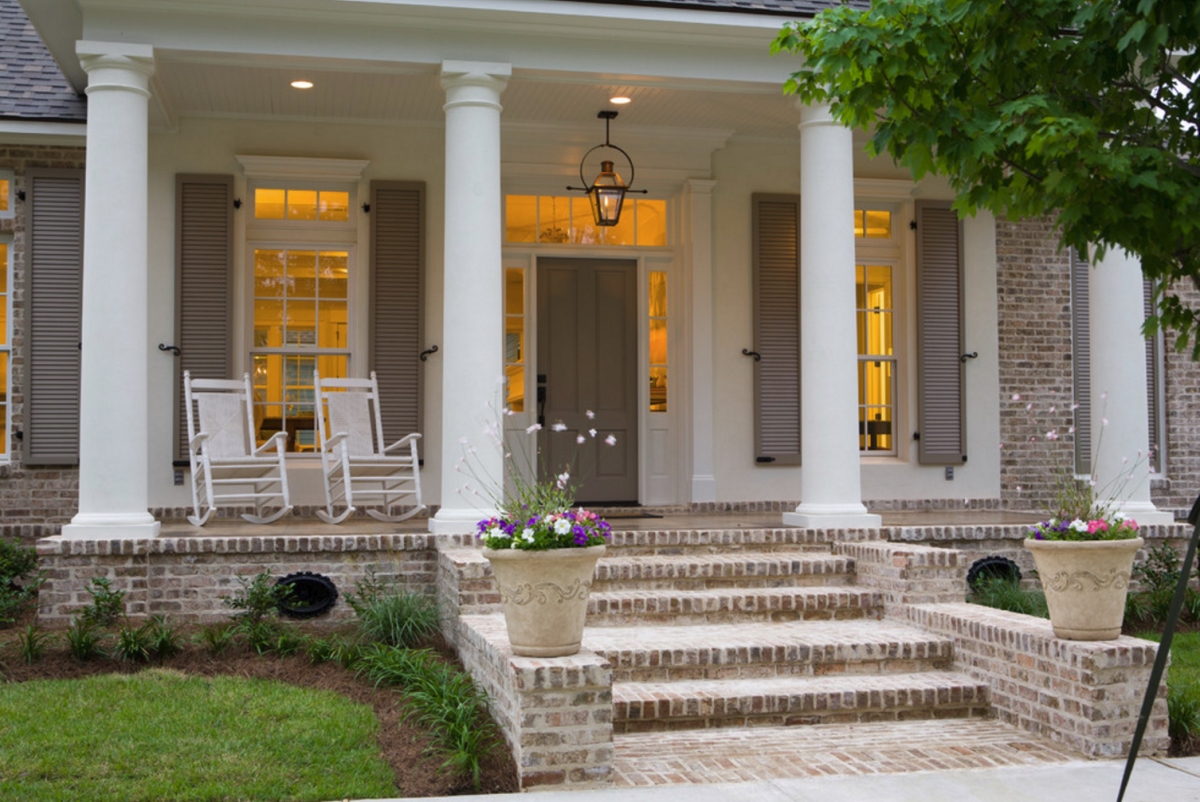 Patios are ground-level areas, yet a porch will mirror the elevation of the home, since it extends from the structure. Have you ever had to take steps up to a porch that guides you to the front or back entrance of a home?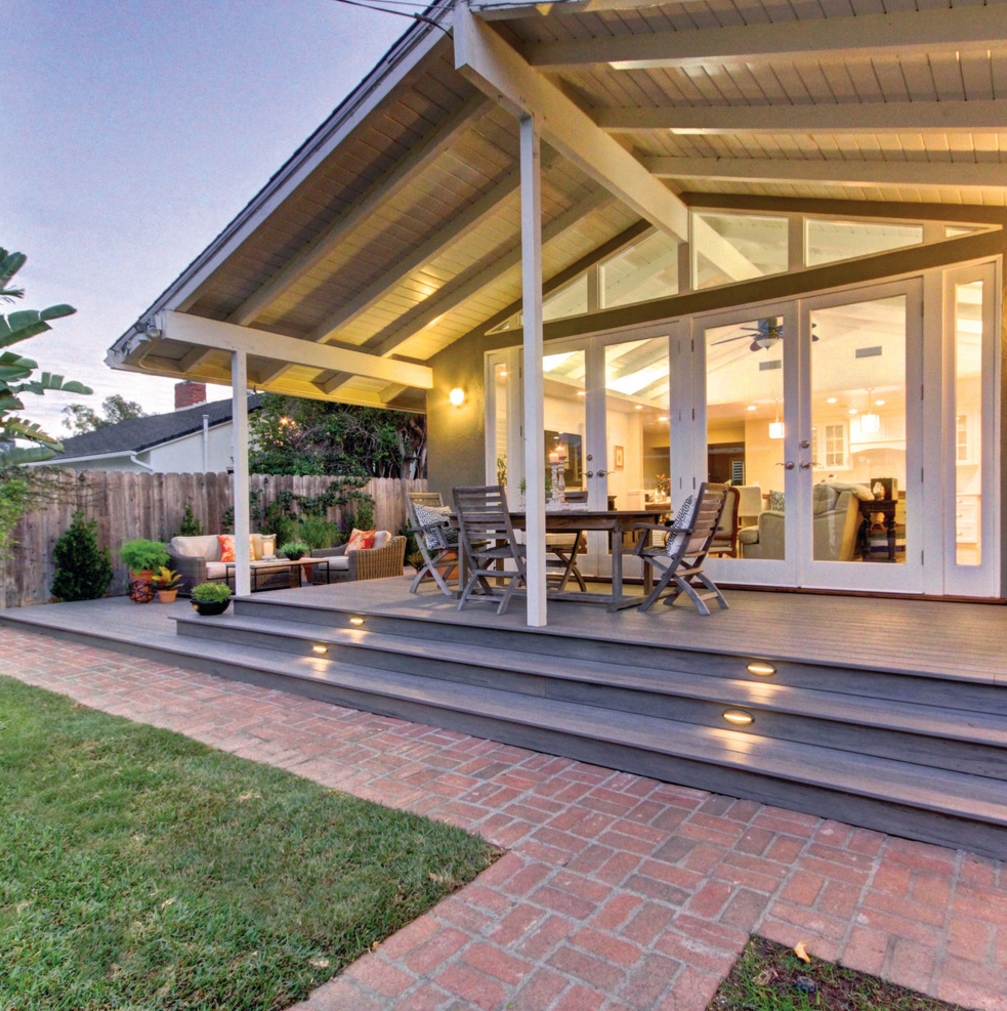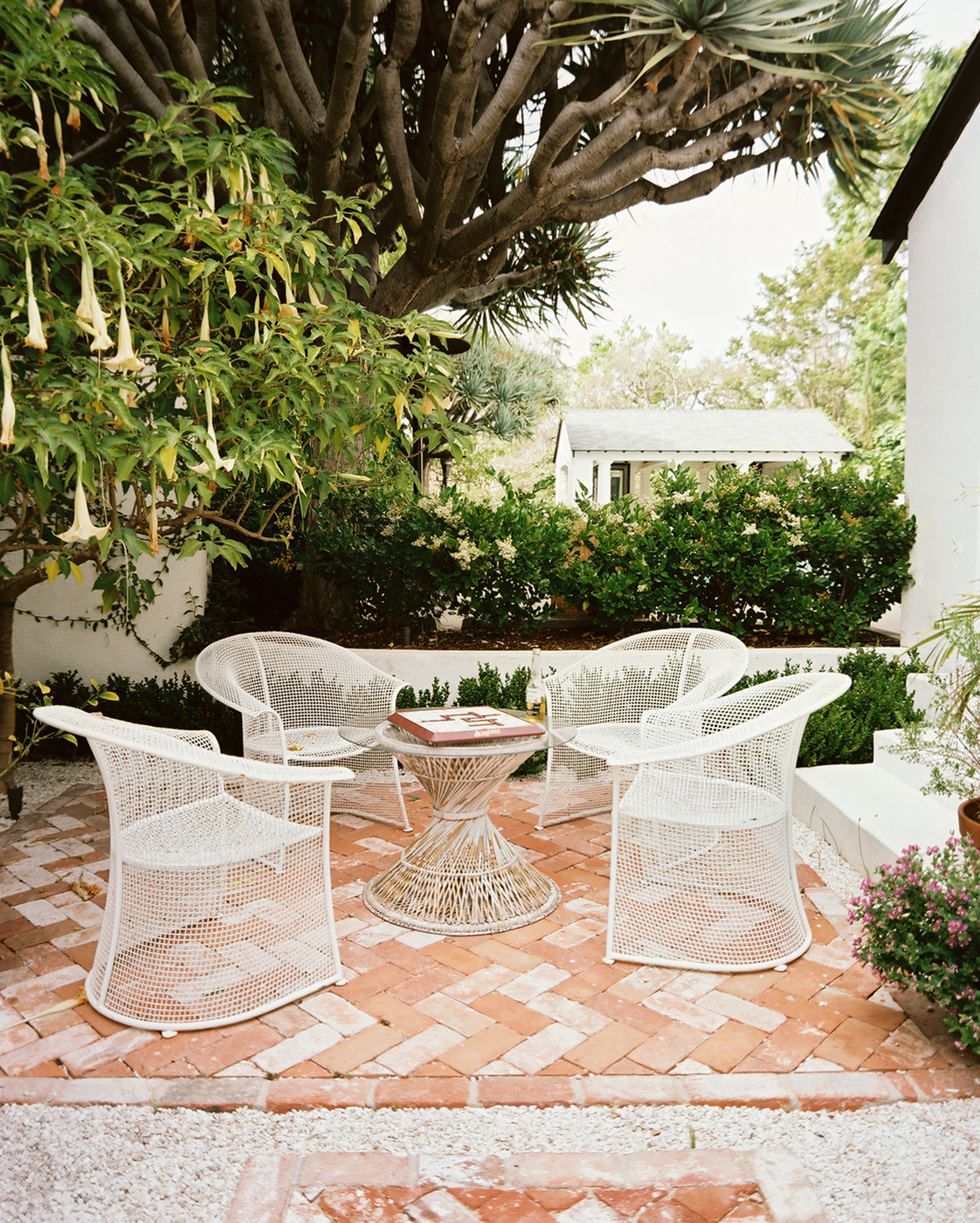 Porches and patios often feature outdoor seating, and many patios are used for outdoor dining as well!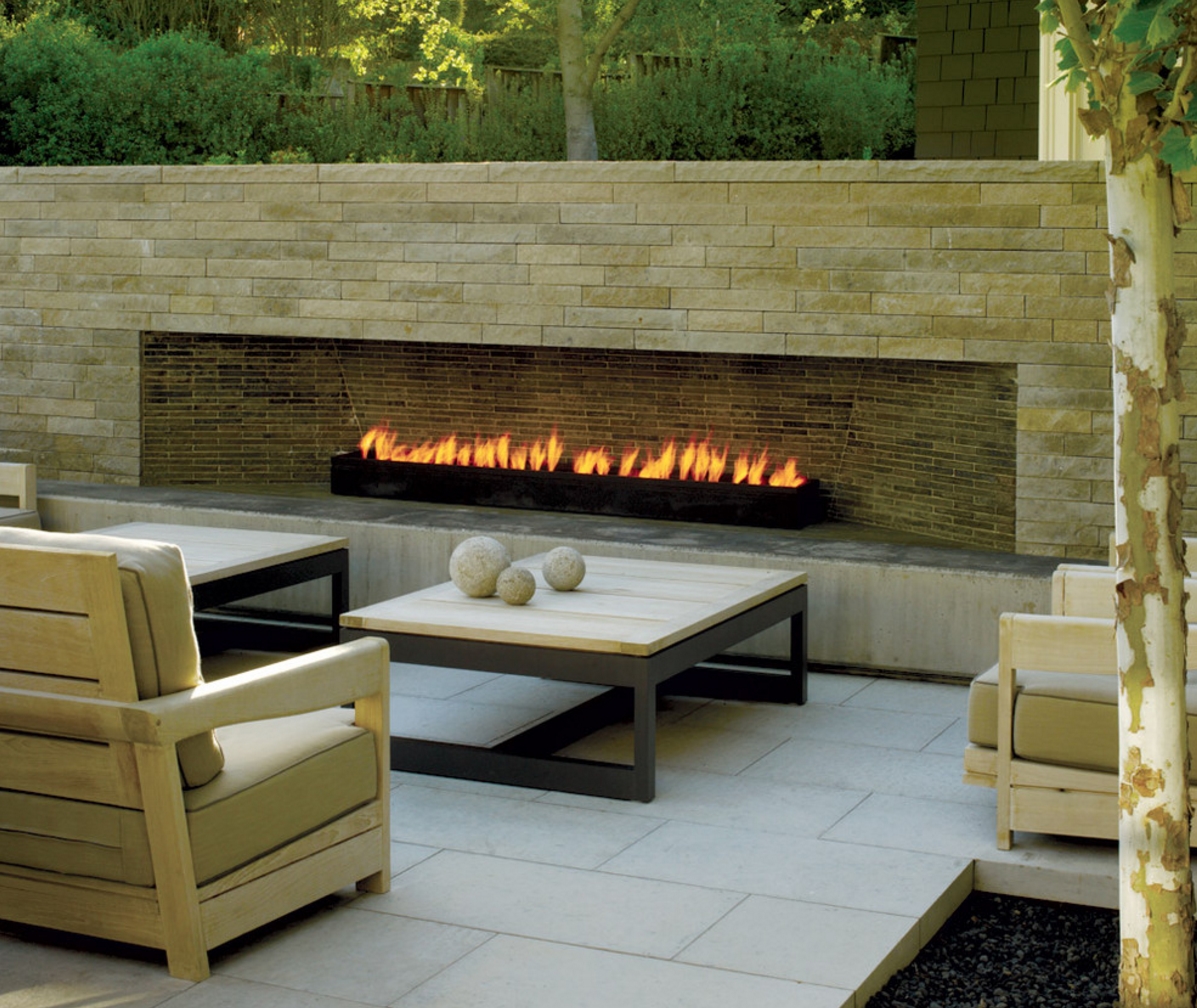 But what about a lanai? To learn more about this outdoor feature, we need to mention verandas. Still with us?… Think of a veranda as a large porch. In fact, a veranda will often wrap around the house, extending from the front to the sides.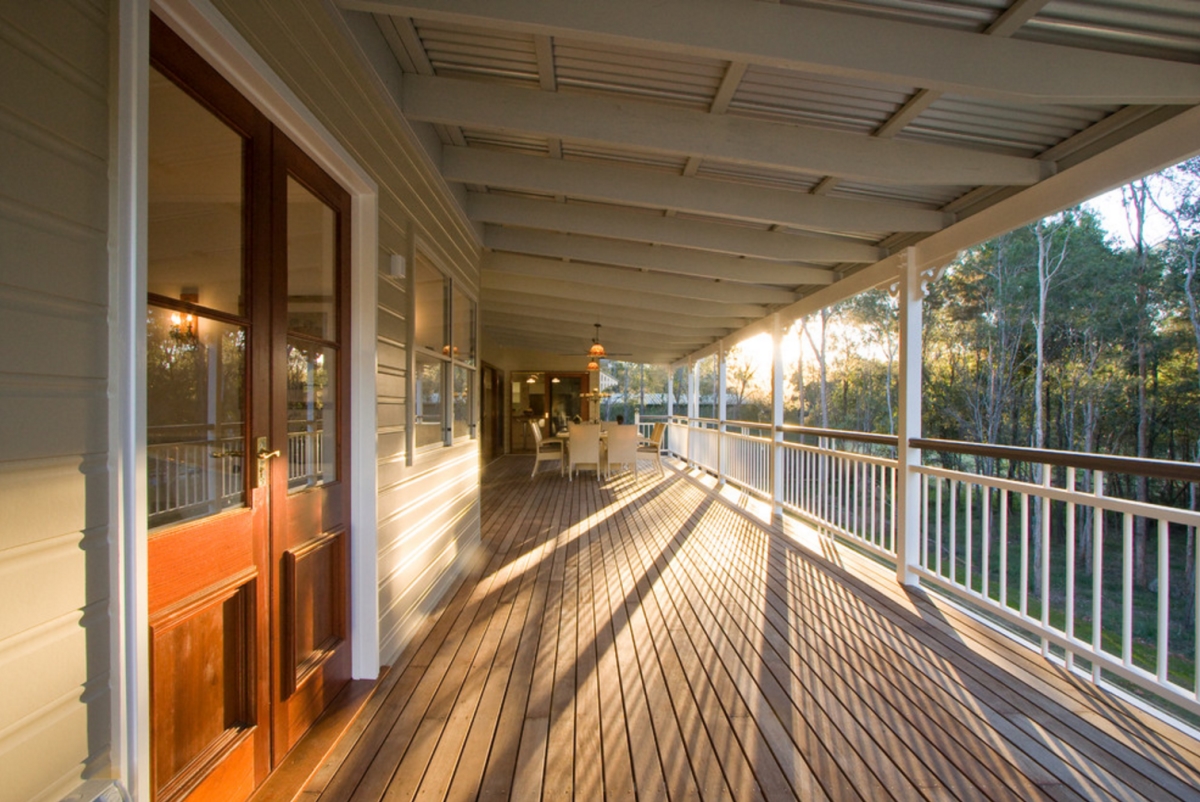 In warm climates where tropical plants abound, the word "lanai" is often used to describe a covered patio, porch or veranda. Common in Hawaiian homes, this outdoor space typically features seating so residents can use it as an exterior living room of sorts.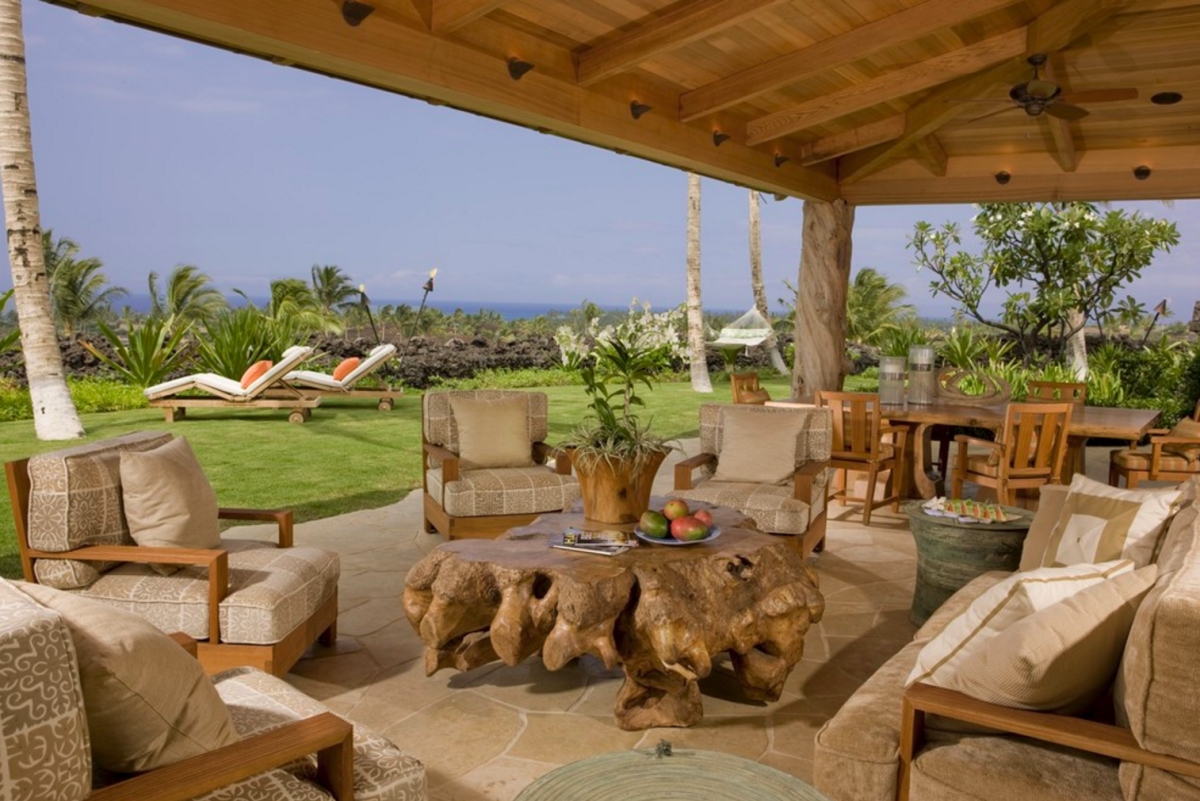 The lanai may be screened in to protect homeowners from the elements, and it may even include a ceiling fan to create a refreshing breeze. Some lanais are protected by glass panels and feature a swimming pool for outdoor recreation.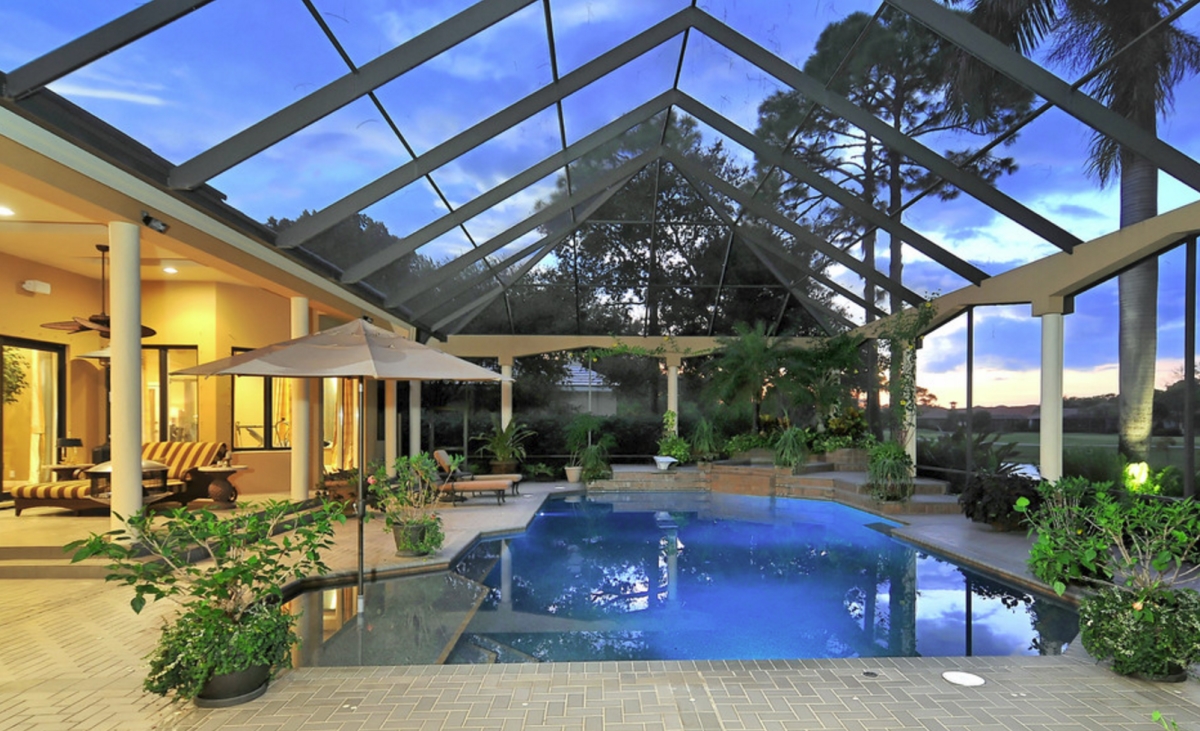 Keep in mind that terms such as patio, porch, veranda and lanai may have slightly different meanings in different areas of the world. Ready for some design inspiration? Let's take a closer look at how to decorate these outdoor spaces…
Outdoor Living Inspiration
When it comes to styling your porch or patio, sometimes less is more. the narrow porch below needs little more than a seating option or two: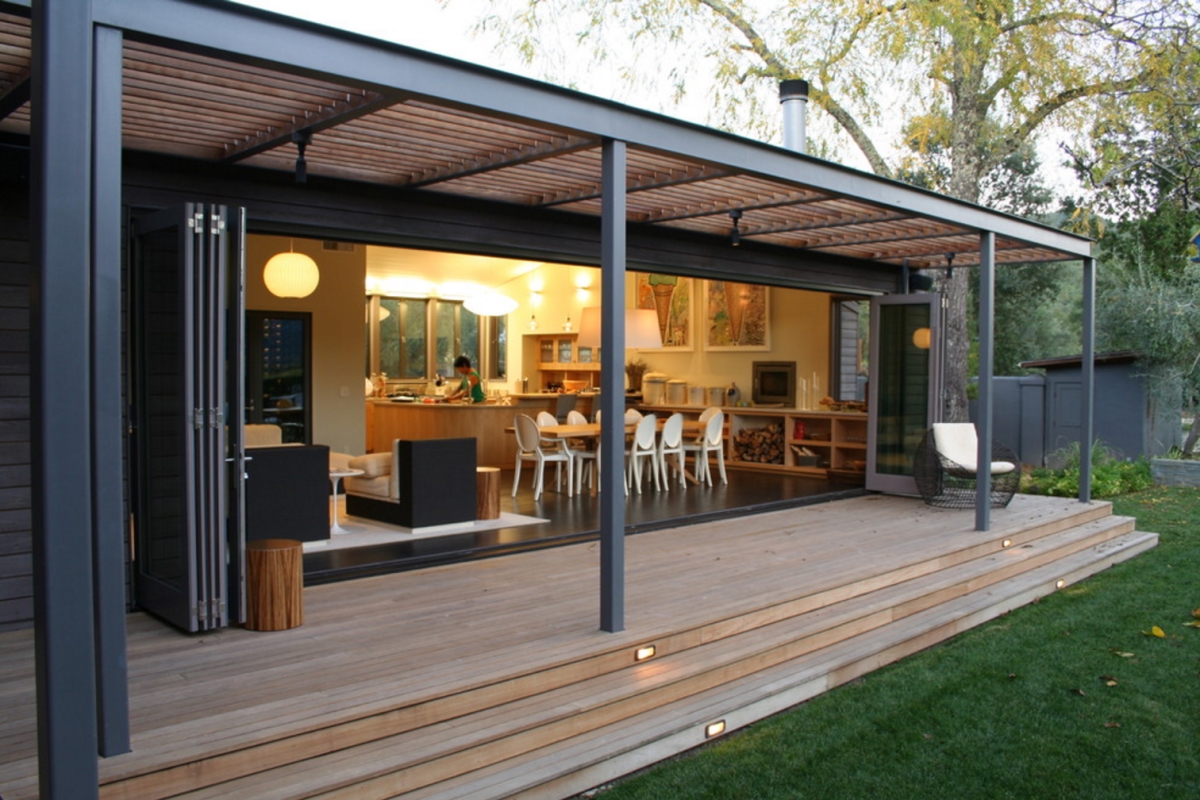 Don't forget that patios can double as great outdoor dining areas. This lovely patio features a dining table and chairs, as well as an assortment of plants that create a wild yet modern look: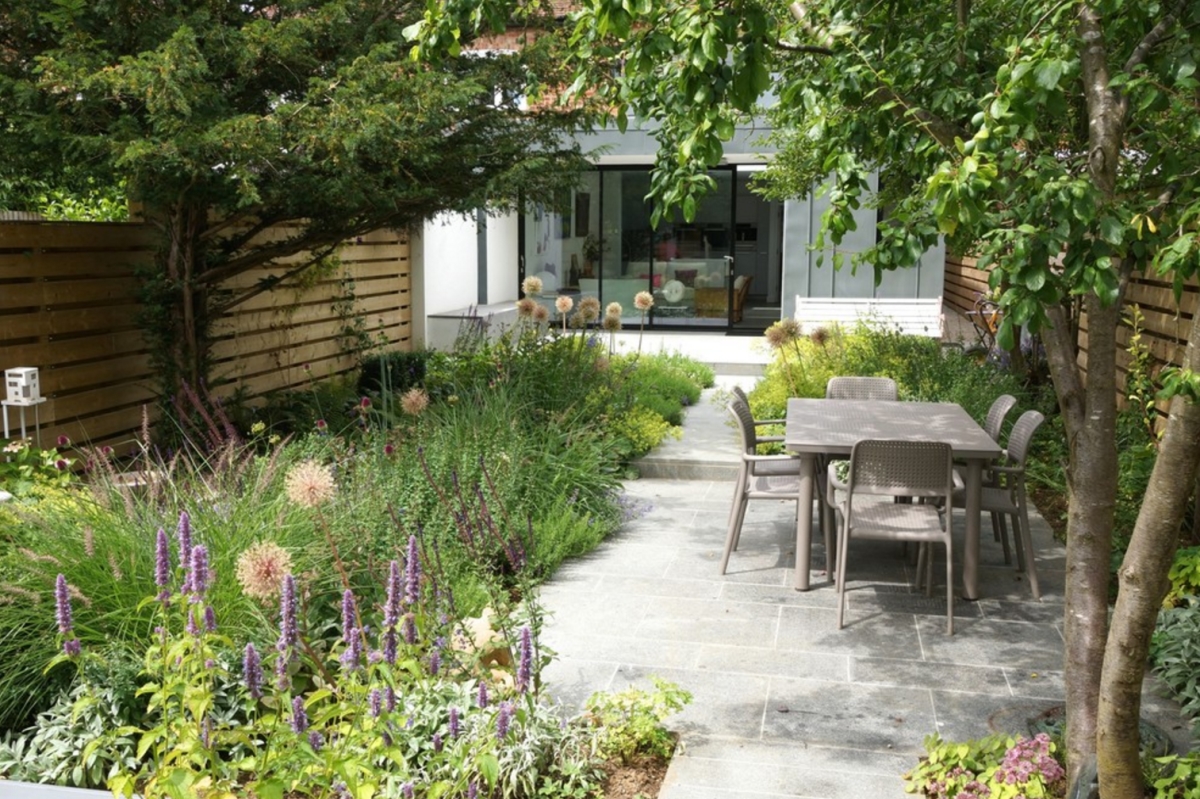 No pergola for your patio? This next shade solution reminds us to get creative in our outdoor decorating endeavors. A striped garden tent instantly creates a cabana vibe. Bonus points if you add elements such as throw pillows and a coffee table. It's a living room for the yard: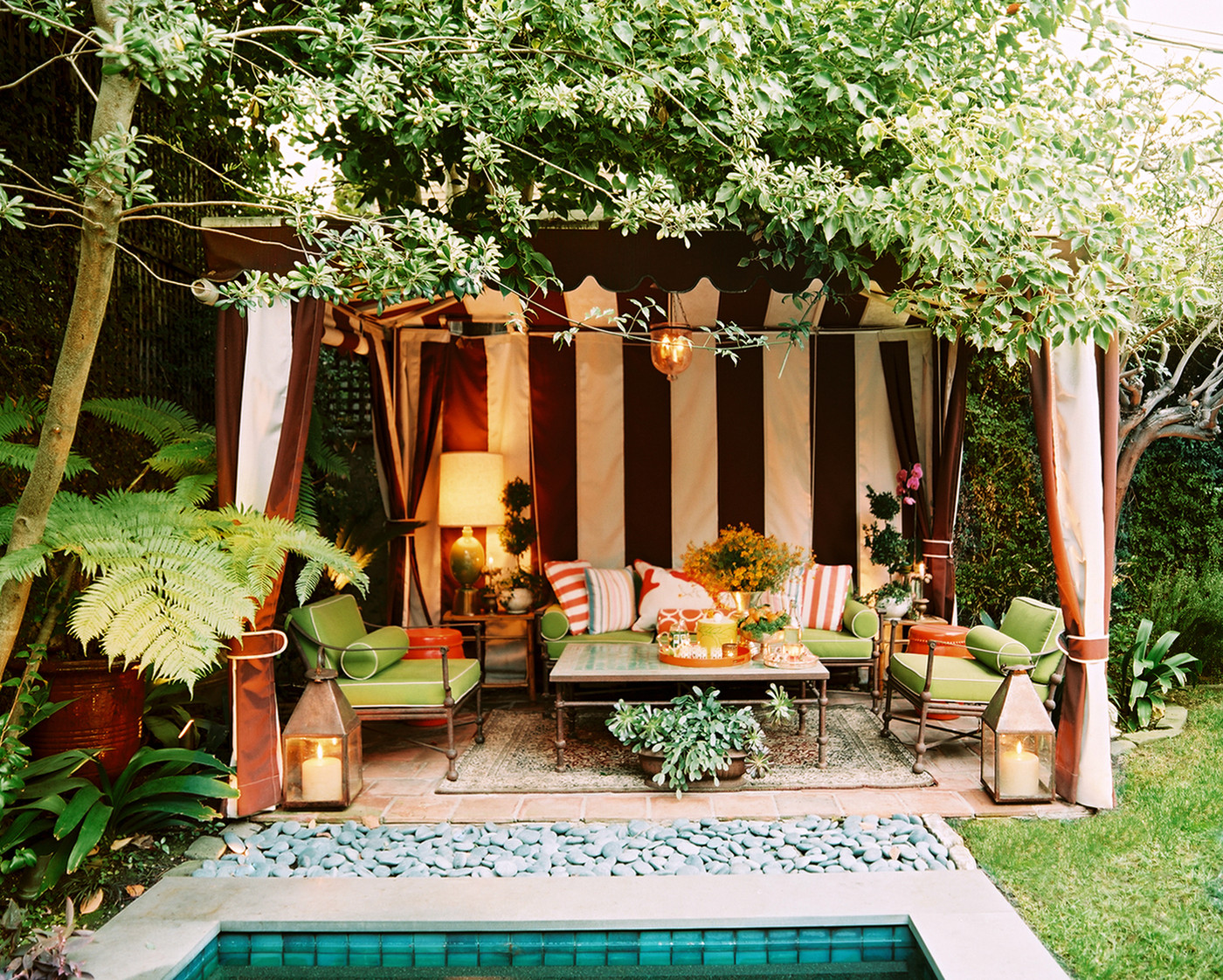 You can even change out accessories seasonally. For example, hanging paper lanterns are perfect for spring and summer: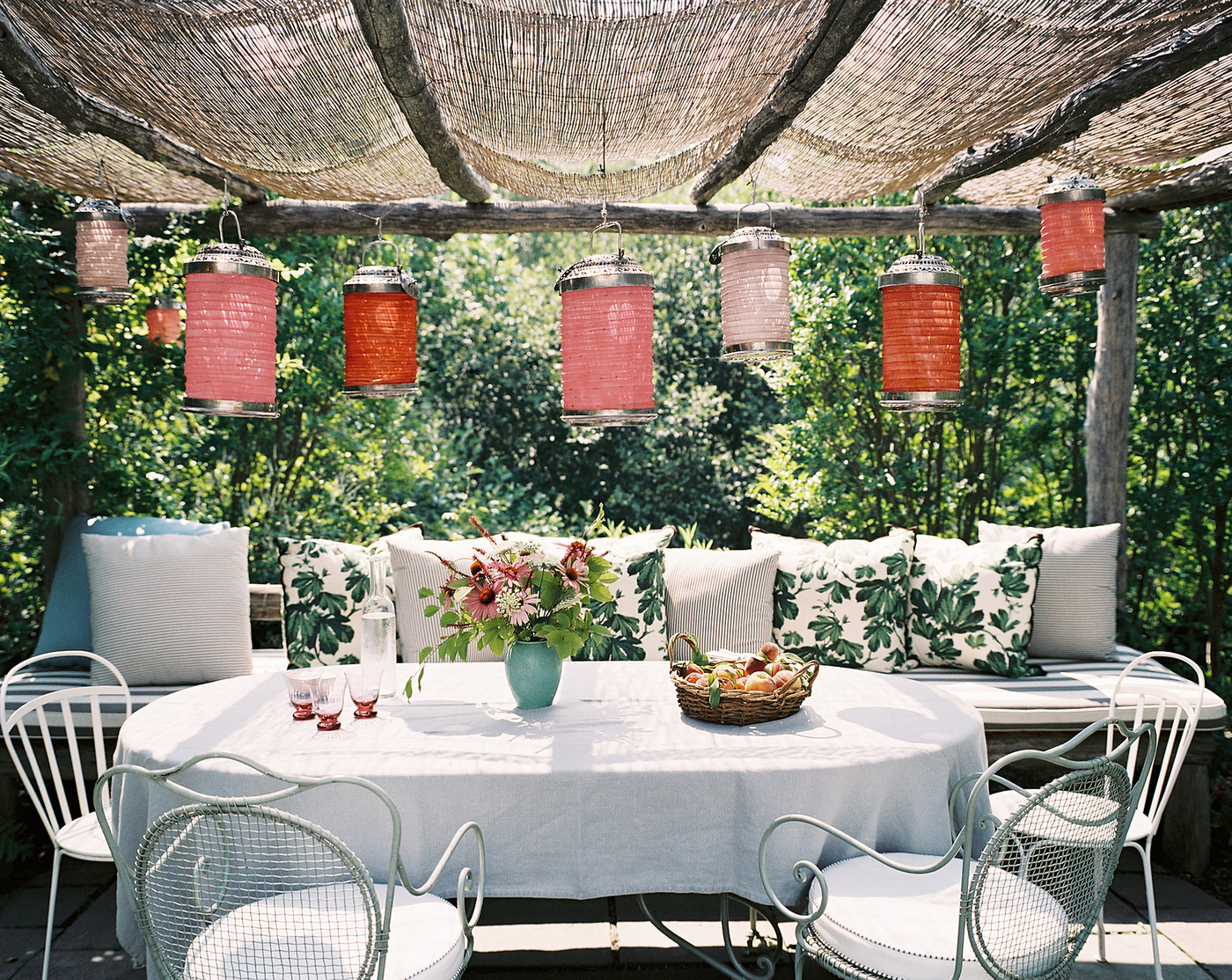 Last but not least, for an easy renter-friendly way to add outdoor lighting without a pergola, check out this handy tutorial from A Beautiful Mess: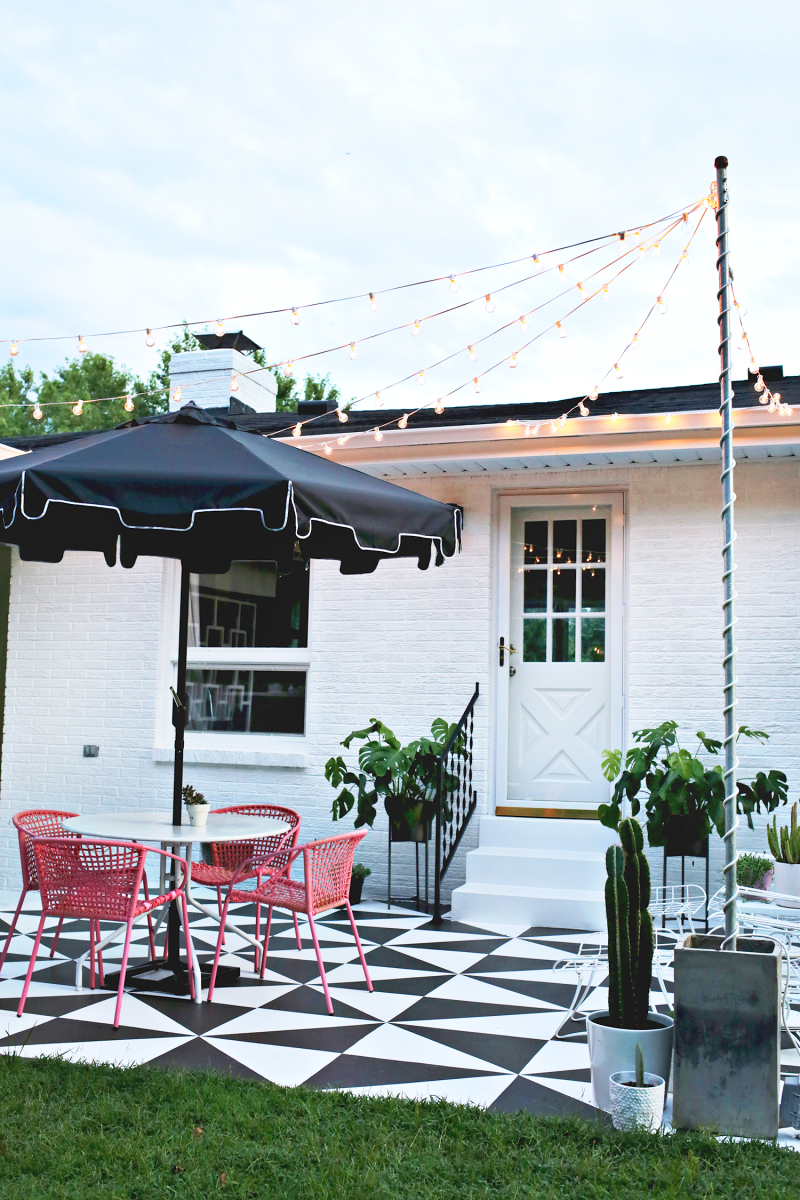 Whether you lounge on a patio, porch, veranda or lanai, here's to the magic of styling a beautiful outdoor space!…
Liked the story? Share it with friends.