Who doesn't love relaxing on a beautiful porch on a warm summer afternoon? Maybe you love to sit and read a book, enjoy your favorite drink, or perhaps just sit and watch the world pass by. You can't deny that a comfy and inviting front porch or patio is made all the better by a porch swing.
To inspire and have you dreaming of relaxing summer days here are 18+ porch swing ideas that we know you're going to love.
Boho Neutral Porch Swing
This porch swing is what neutral boho dreams are made of. Lots of pillows make a porch swing even comfier and add in gorgeous decor at the same time.
A simple wood frame keeps this porch swing modern and fresh.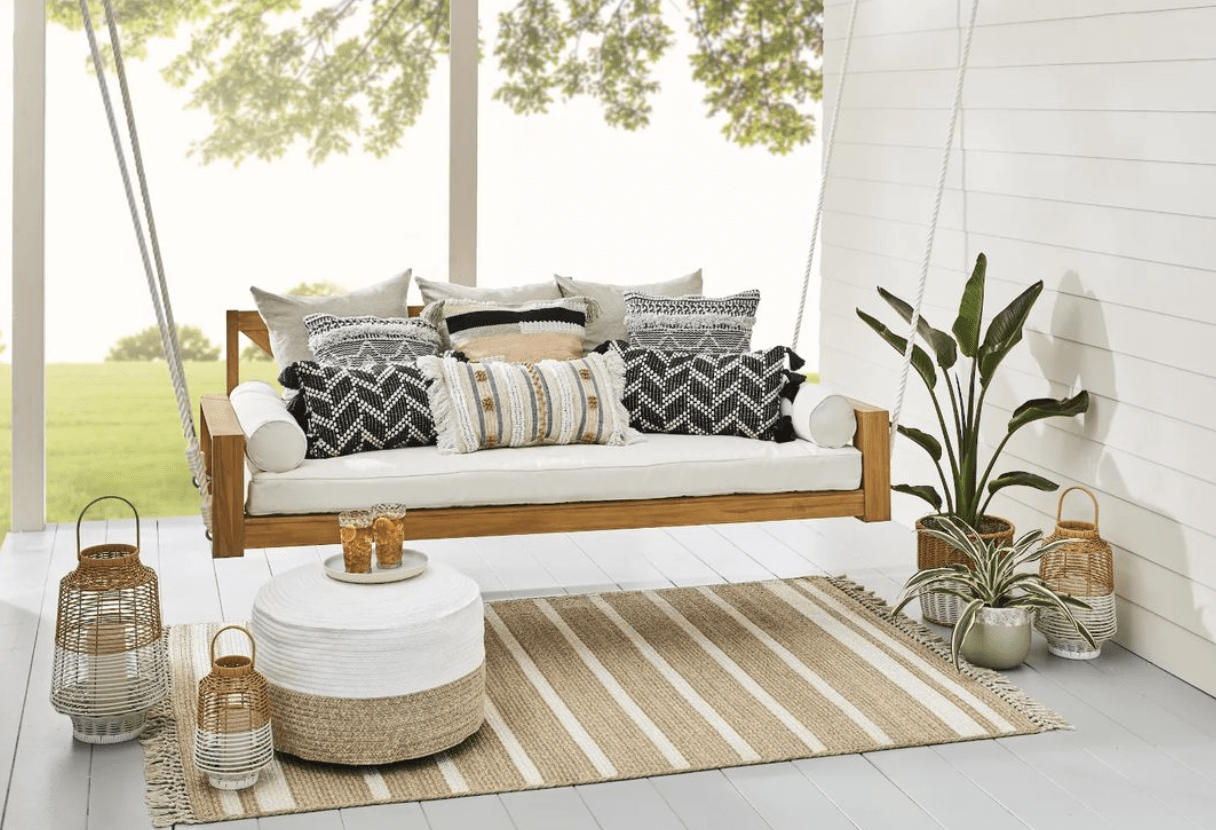 Large Daybed Porch Swing
This porch swing is the size of a daybed and would make the perfect spot to sit and relax for a summer afternoon nap or to curl up with a good book and a glass of sweet tea.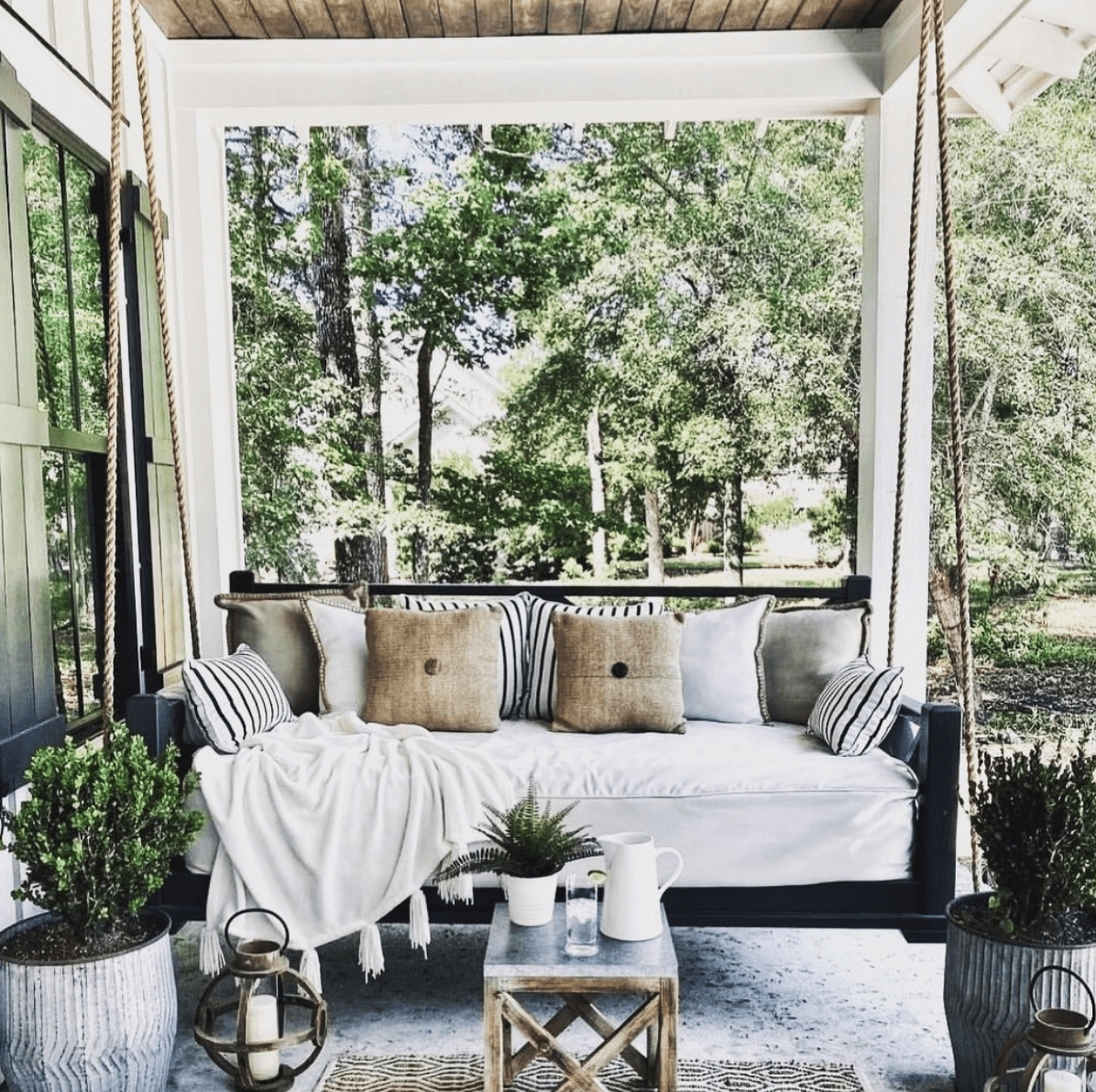 Patriotic Porch Swing
All dressed up and showing some patriotism. This porch swing is clearly decked out for the 4th of July but it looks fabulous.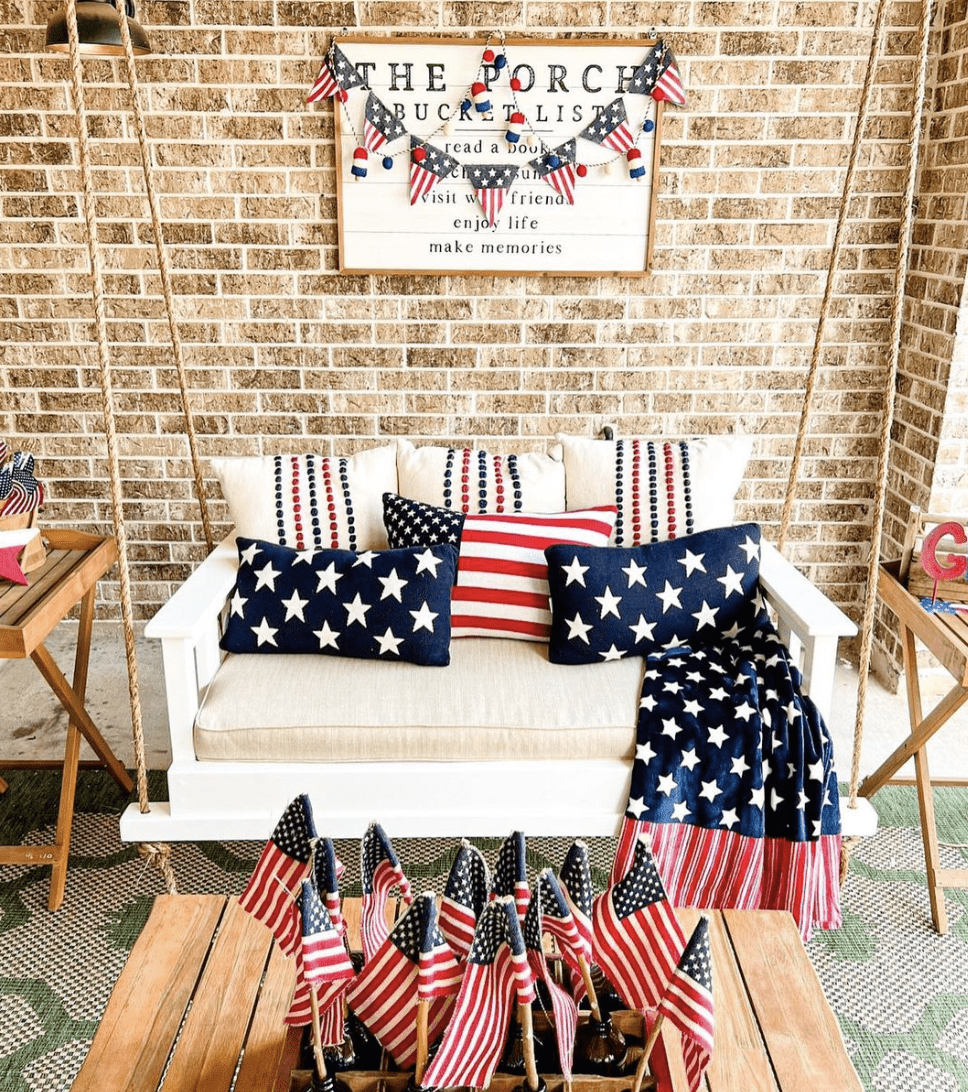 Matching Ottomans
We think it's great that this porch swing has matching ottomans. A stylish place to rest your feet!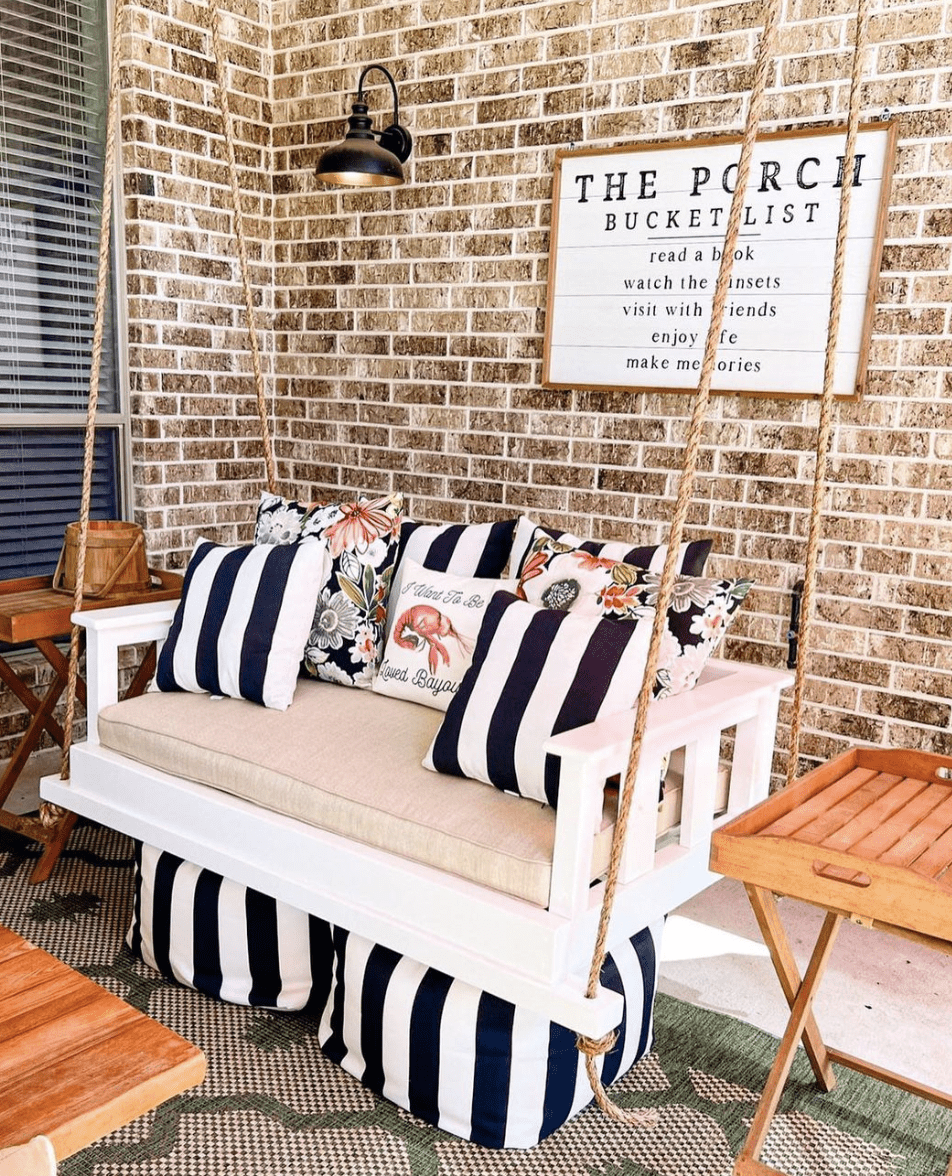 Simple and Sweet
Simple and sweet. This white porch swing doesn't need a lot of extra decor around. We love how the white pops against the brick background.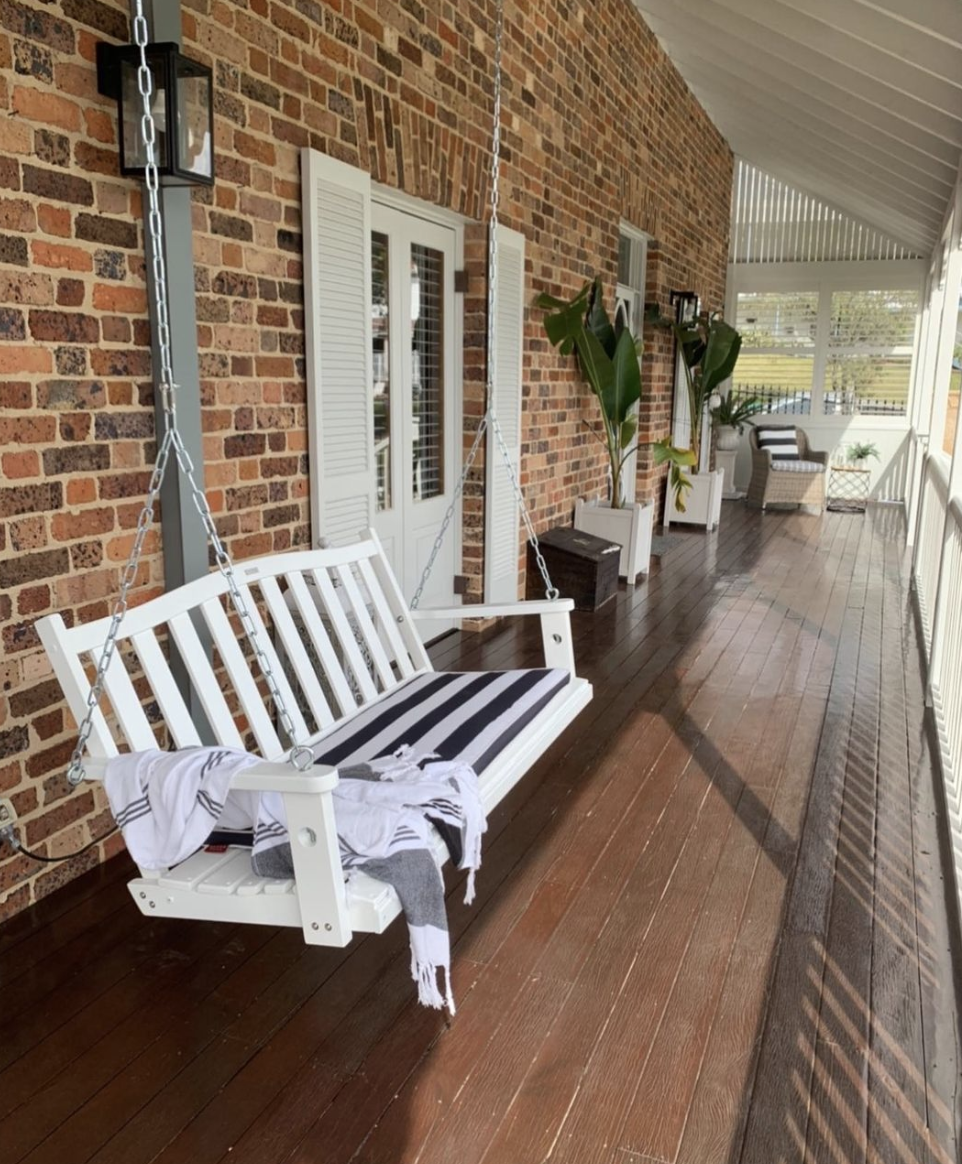 Natural Elegance
This natural wicker and rope porch swing is the picture of beauty and elegance on this light and airy porch. This would be a magnificent spot to have your coffee every morning.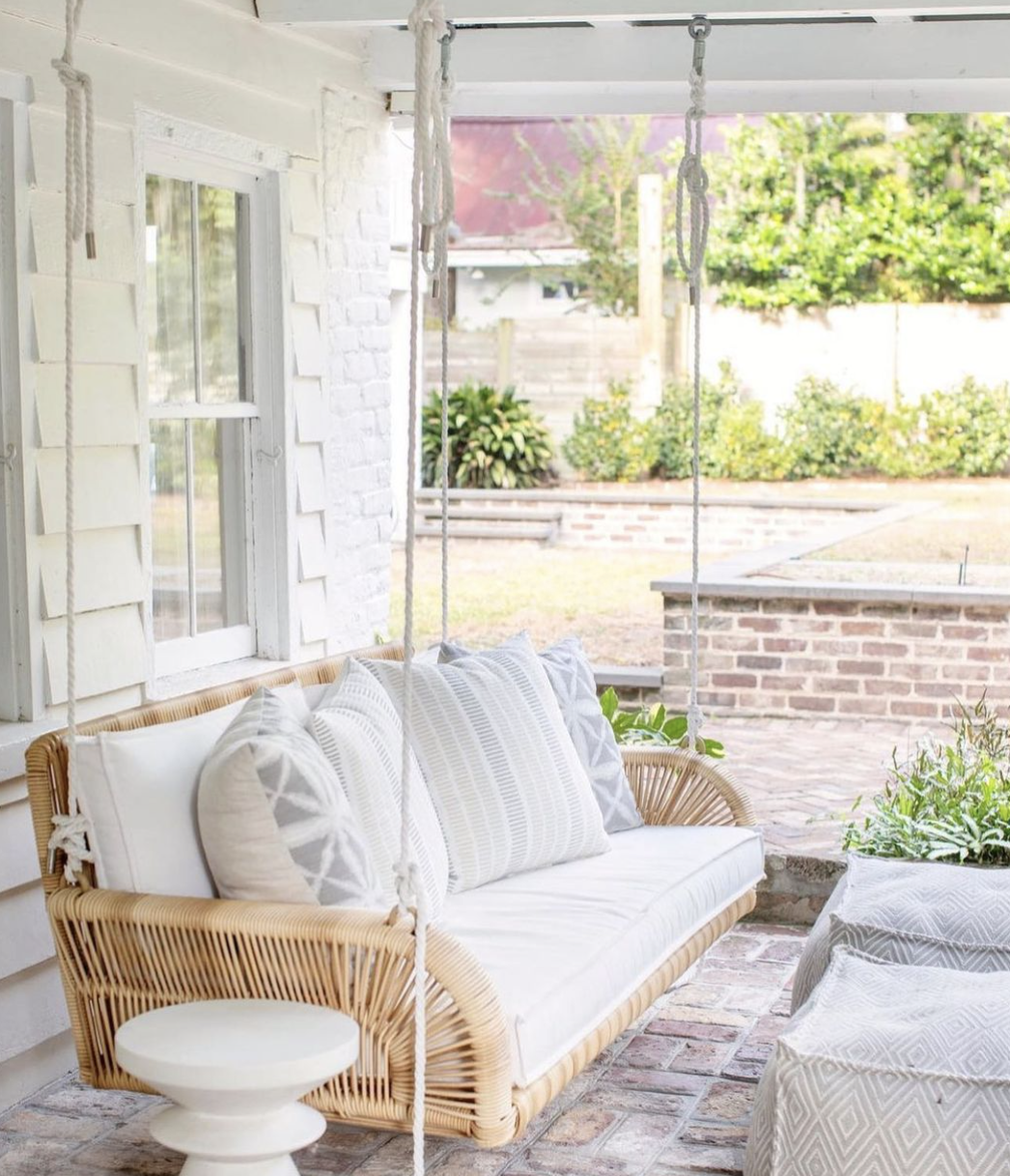 Low Hanging Porch Swing
You don't have to always hang your porch swings so high. This porch swing hangs very low to the deck and it looks so comfortable.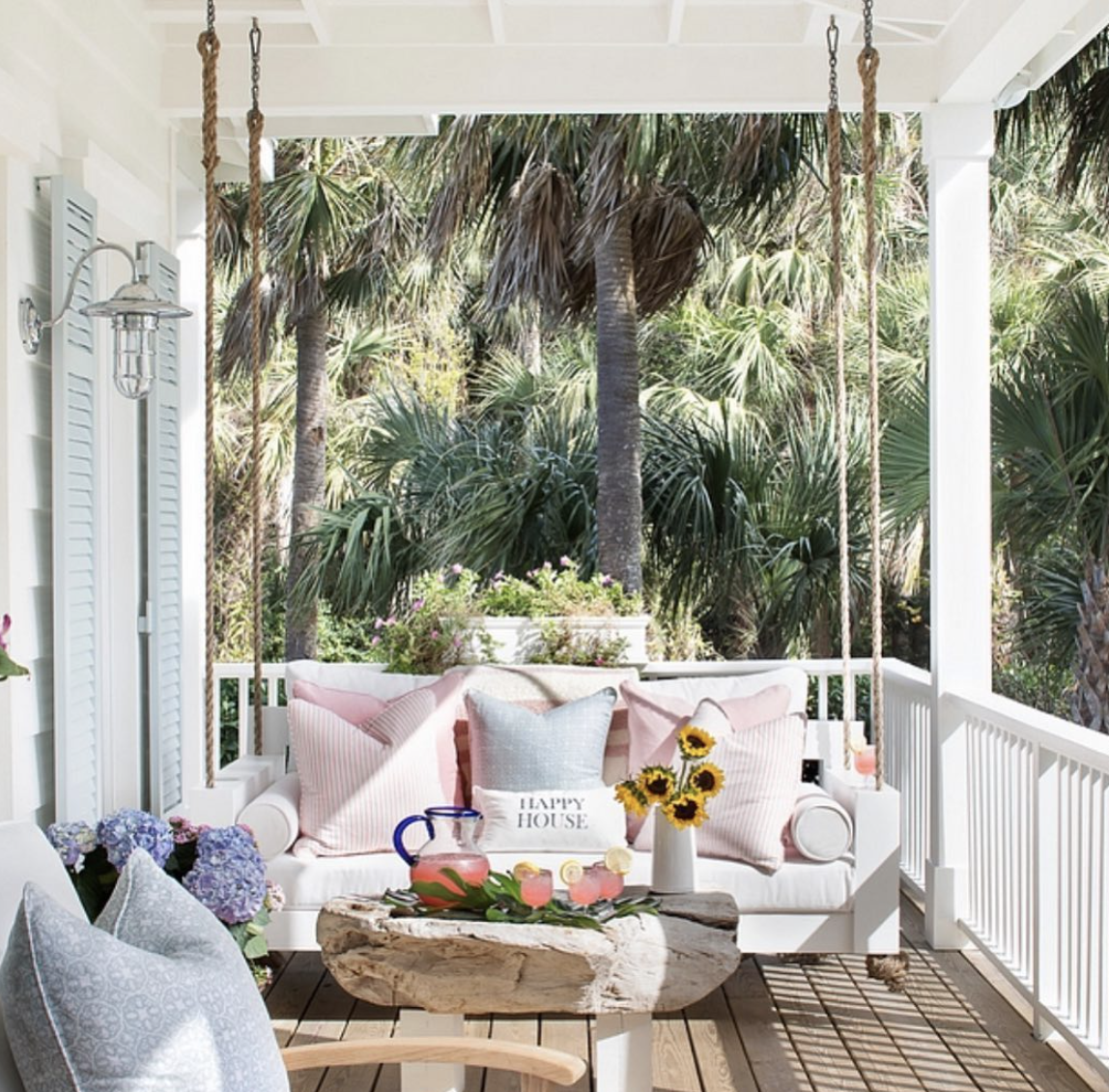 Try a Low Hanging Porch Bed
Here's another low-hanging porch swing — these qualify more as porch "beds" but they are stunning nonetheless.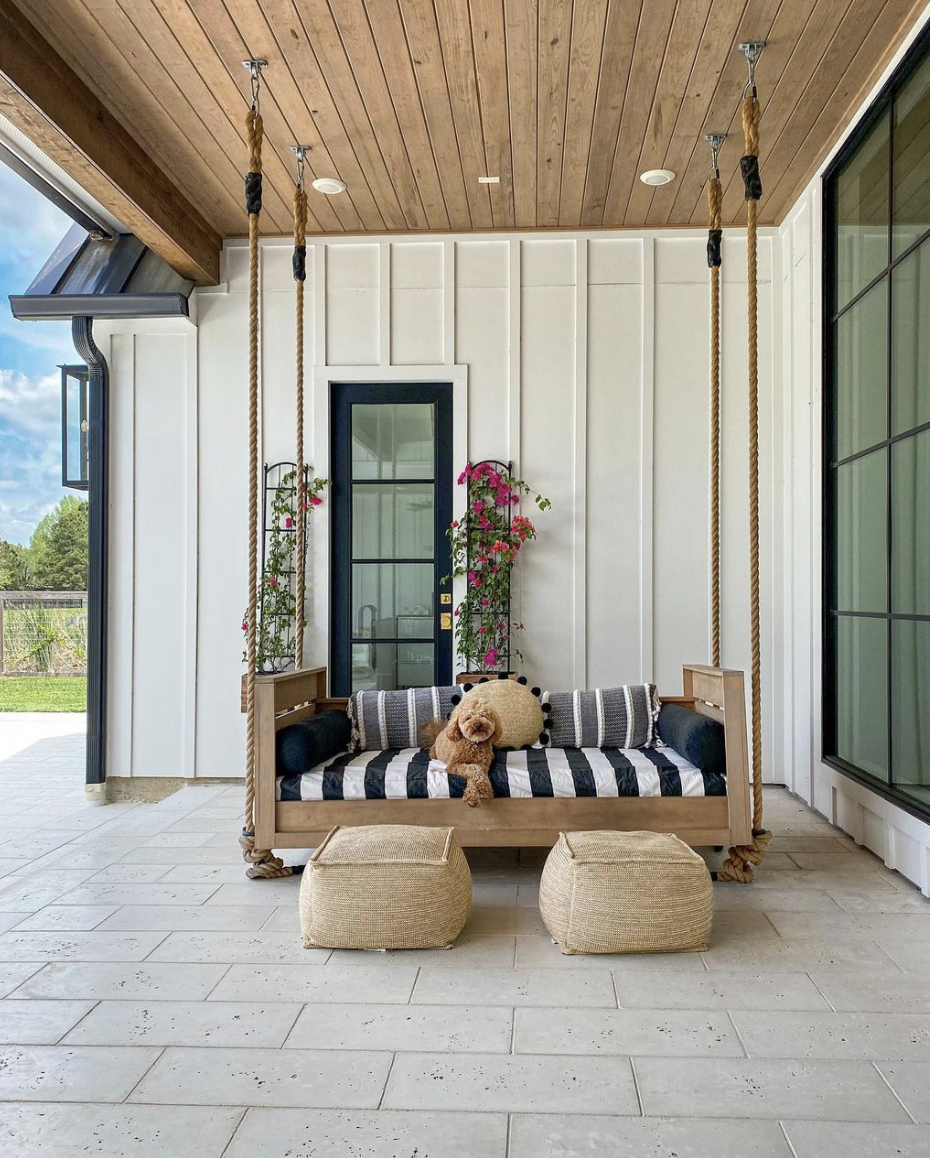 Go Backless
Go backless for something unique and different. A few bolster pillows on the side are all that this attractive porch swing needs.
It Doesn't Have to Be a Swing
Porch swings don't just have to be bench-style. A hanging egg chair is great for a solo seat and for those that like to relax in their very own chair.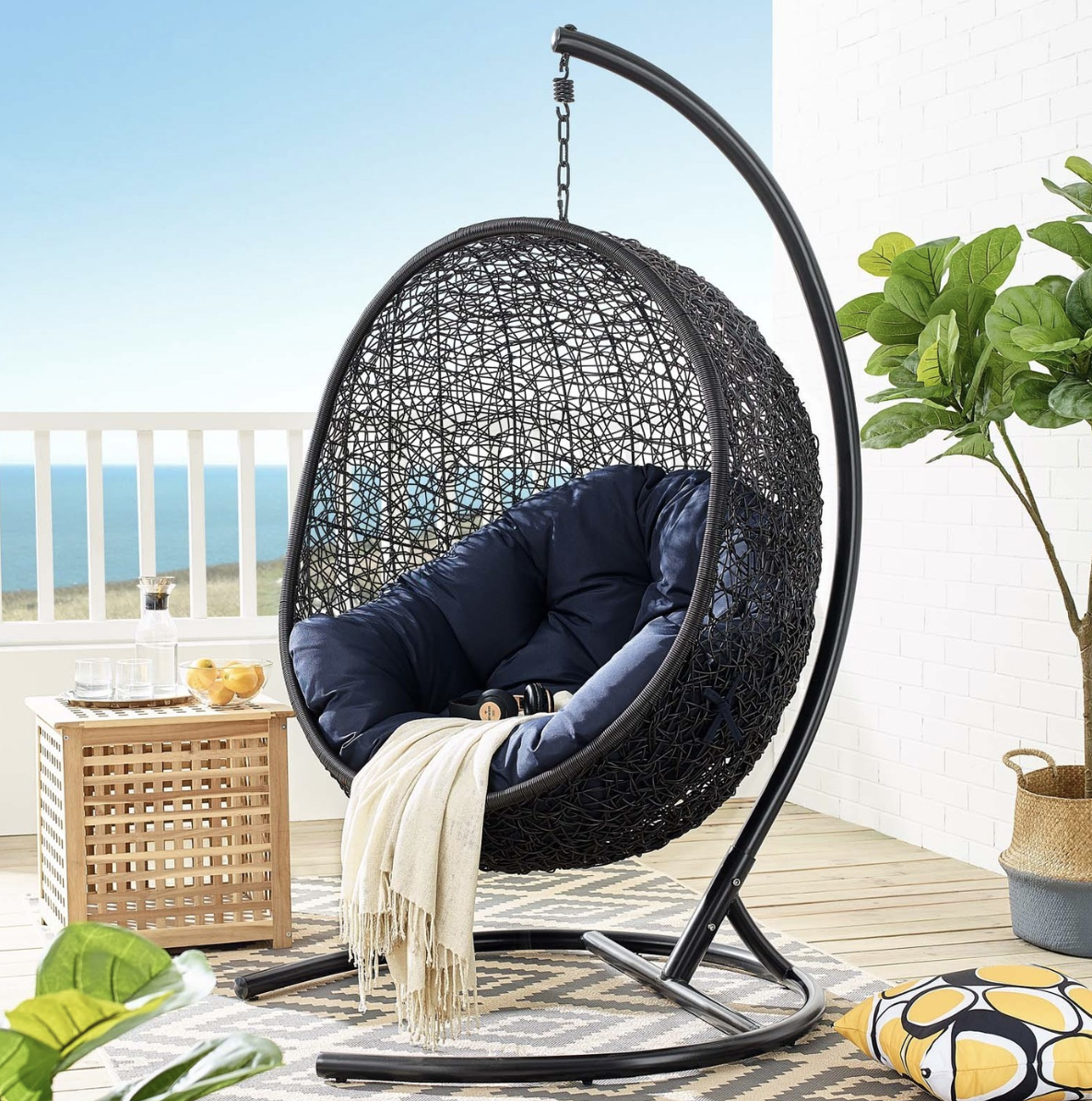 Coastal Beach Vibes
A porch swing with cupholders is not only genius it's downright practical. This coastal beach vibe swing is great for those that want a nautical feel to their porch with practicality.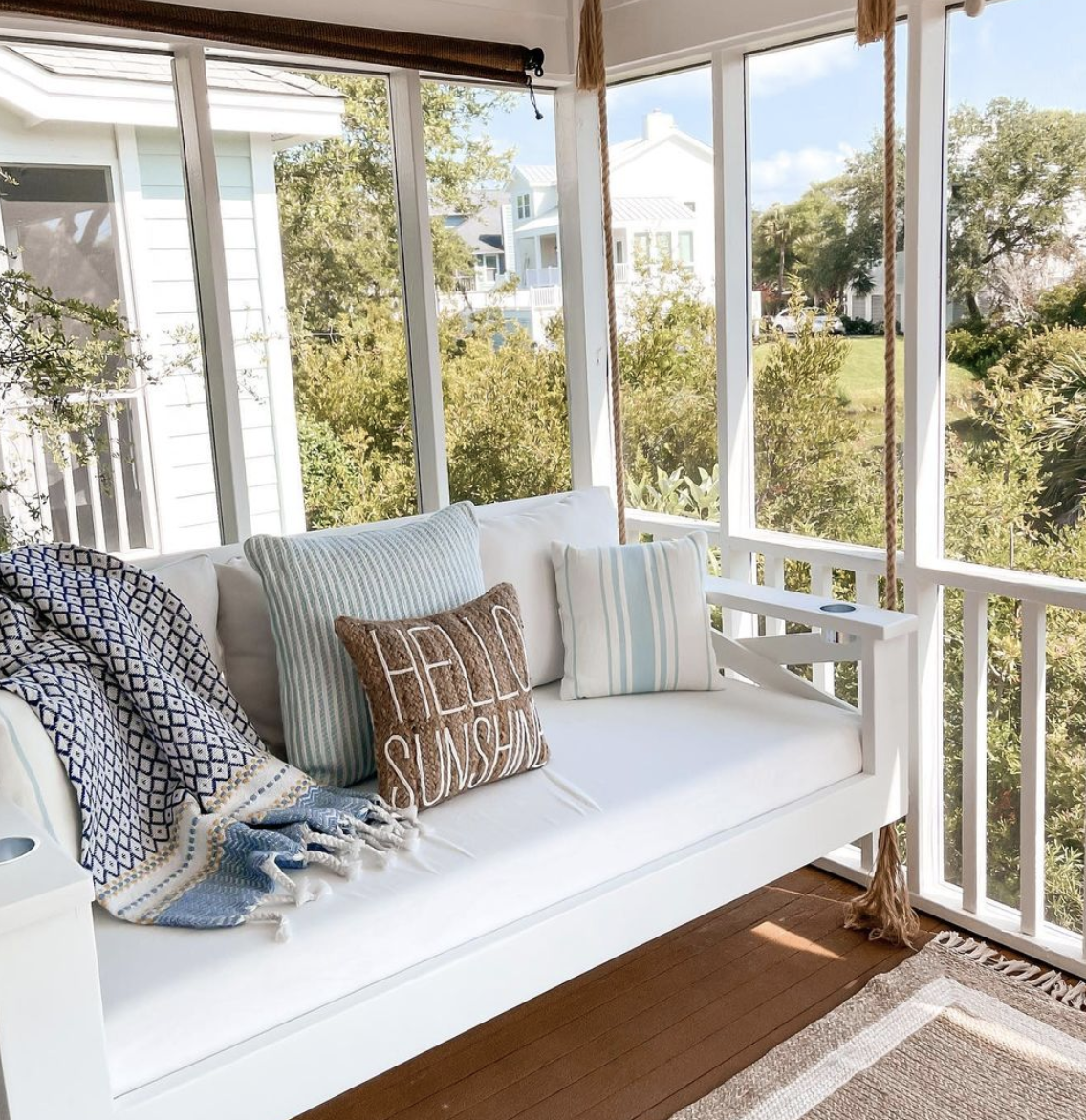 Add in Lighting
Light it up! Try hanging string lights above your porch swing so you can enjoy your comfy spot on cool summer nights, too!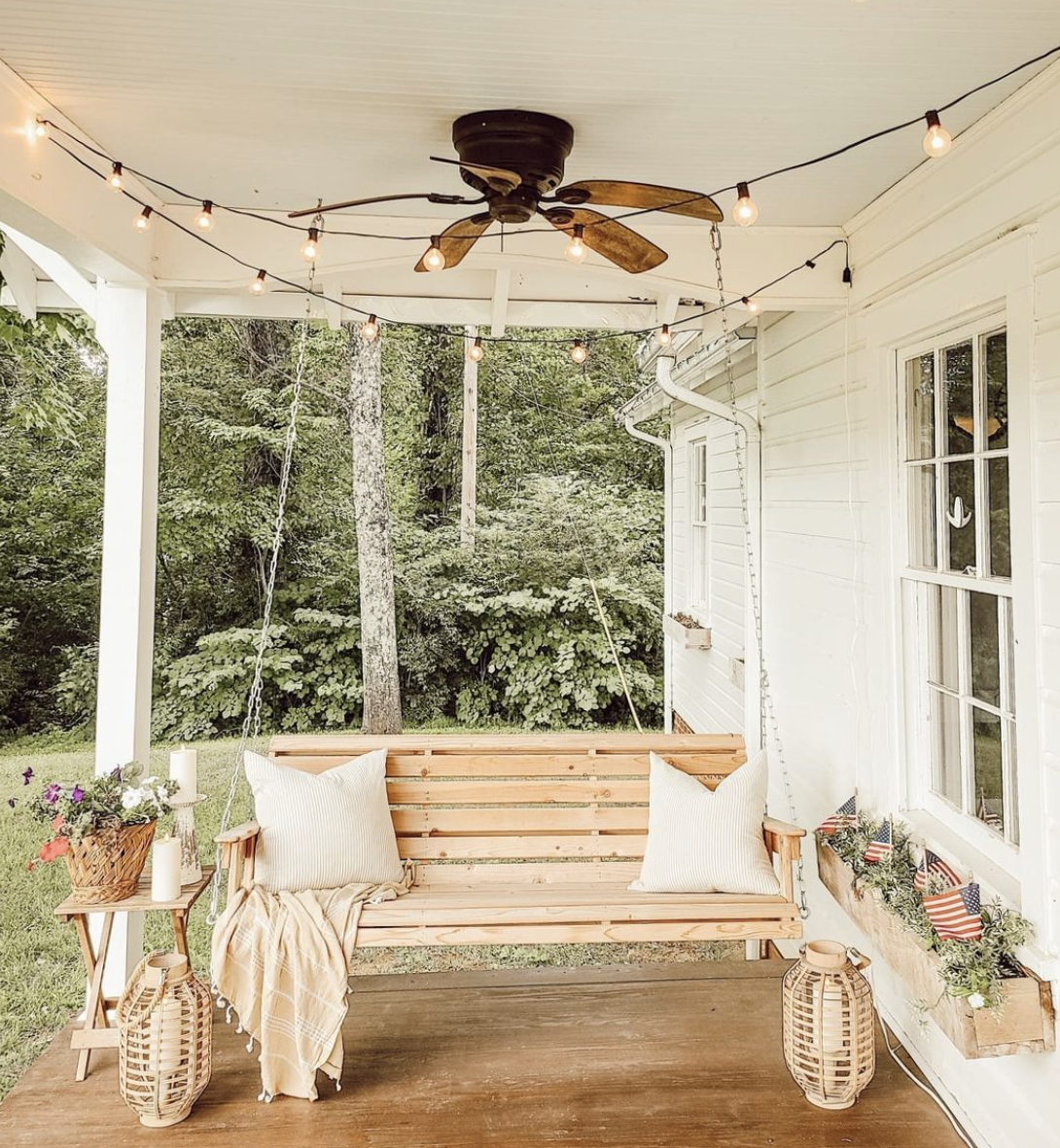 Bring the Indoors Out
It's nice to bring the indoors out. Creating a space on your porch that feels like a living room is a great way to be able to enjoy your porch in the summertime.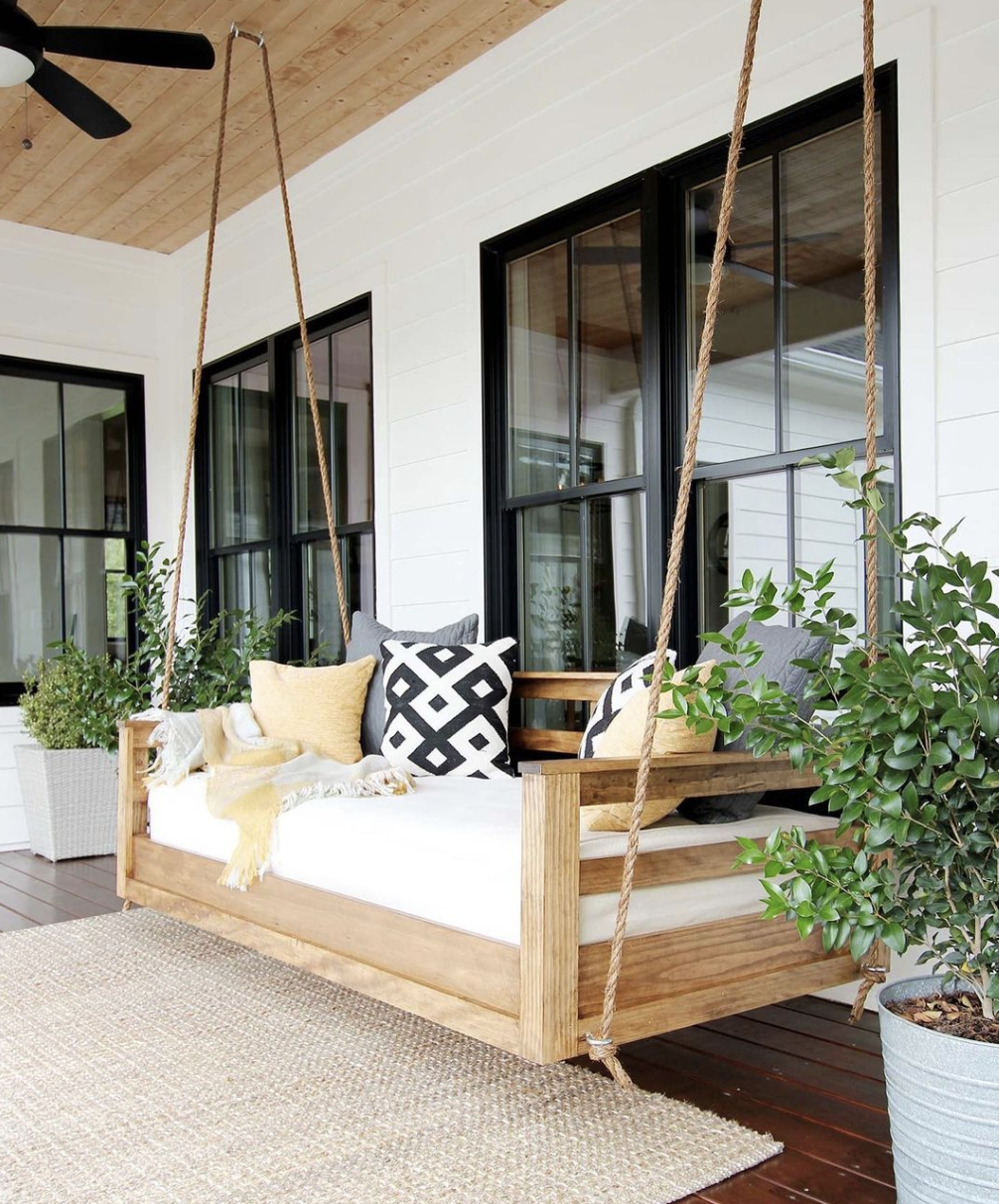 Simple Statement
Simple and natural look great, too! Porch swings don't always need to be overdone. A simple wicker porch swing can make quite the statement on its own.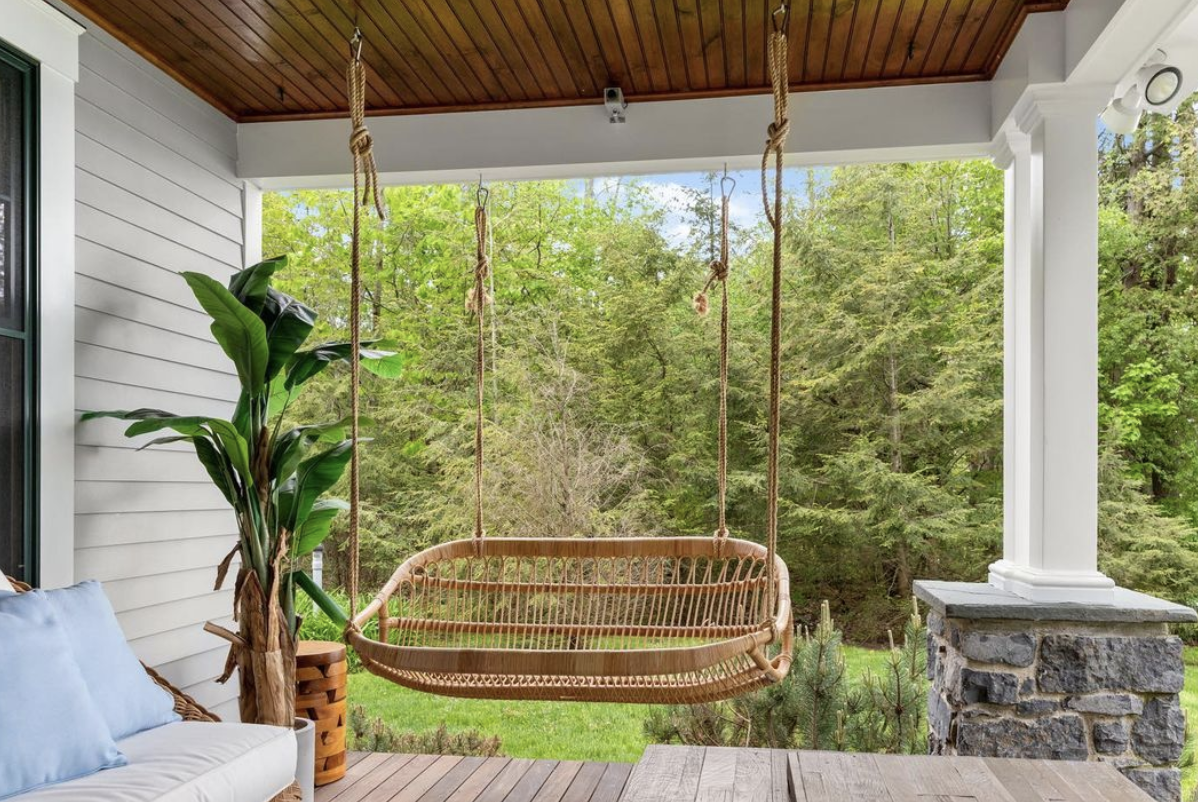 Decked Out For Fall
Don't think that you have to take your porch swing down come fall. Leave it up and enjoy the fall crisp air out on your porch in the morning. Plus, it will look so great all decked out with pumpkins and fall mums.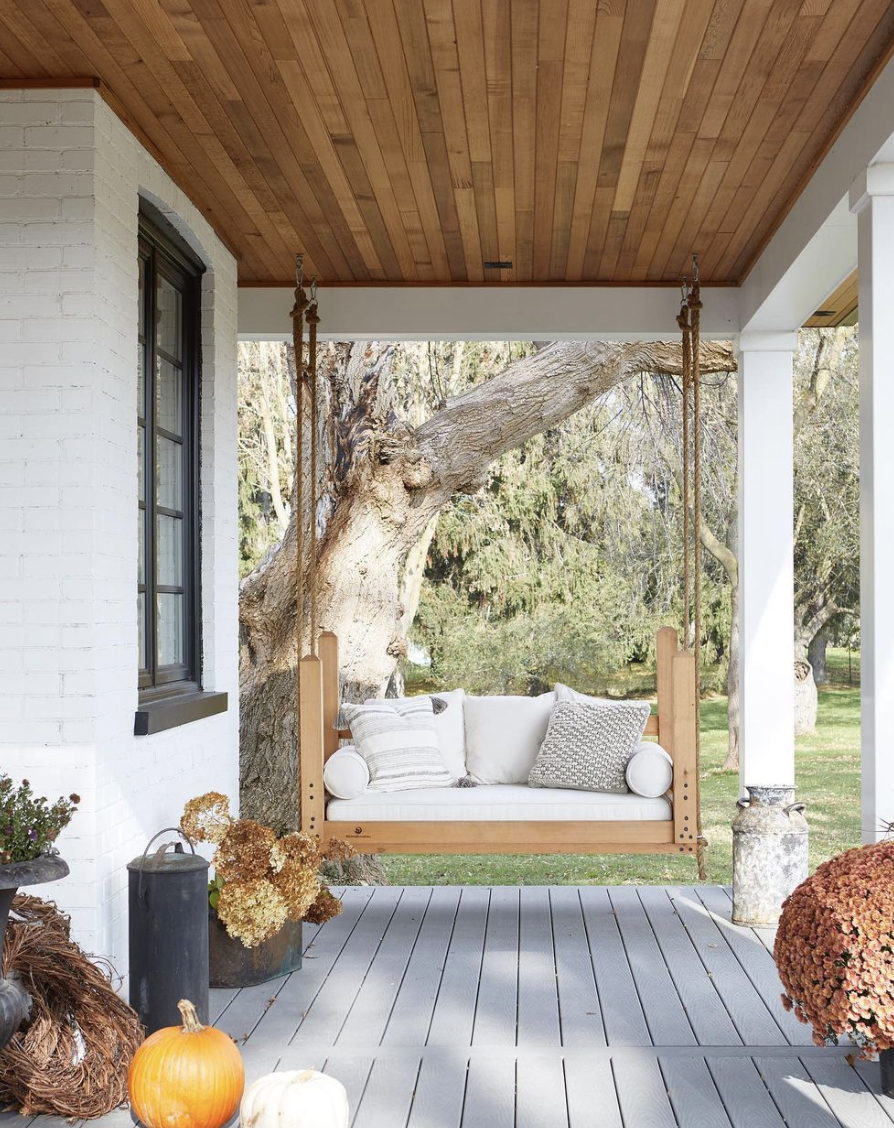 Seeing Double
Seeing double is not always a bad thing! Why have just one porch swing when you could have two?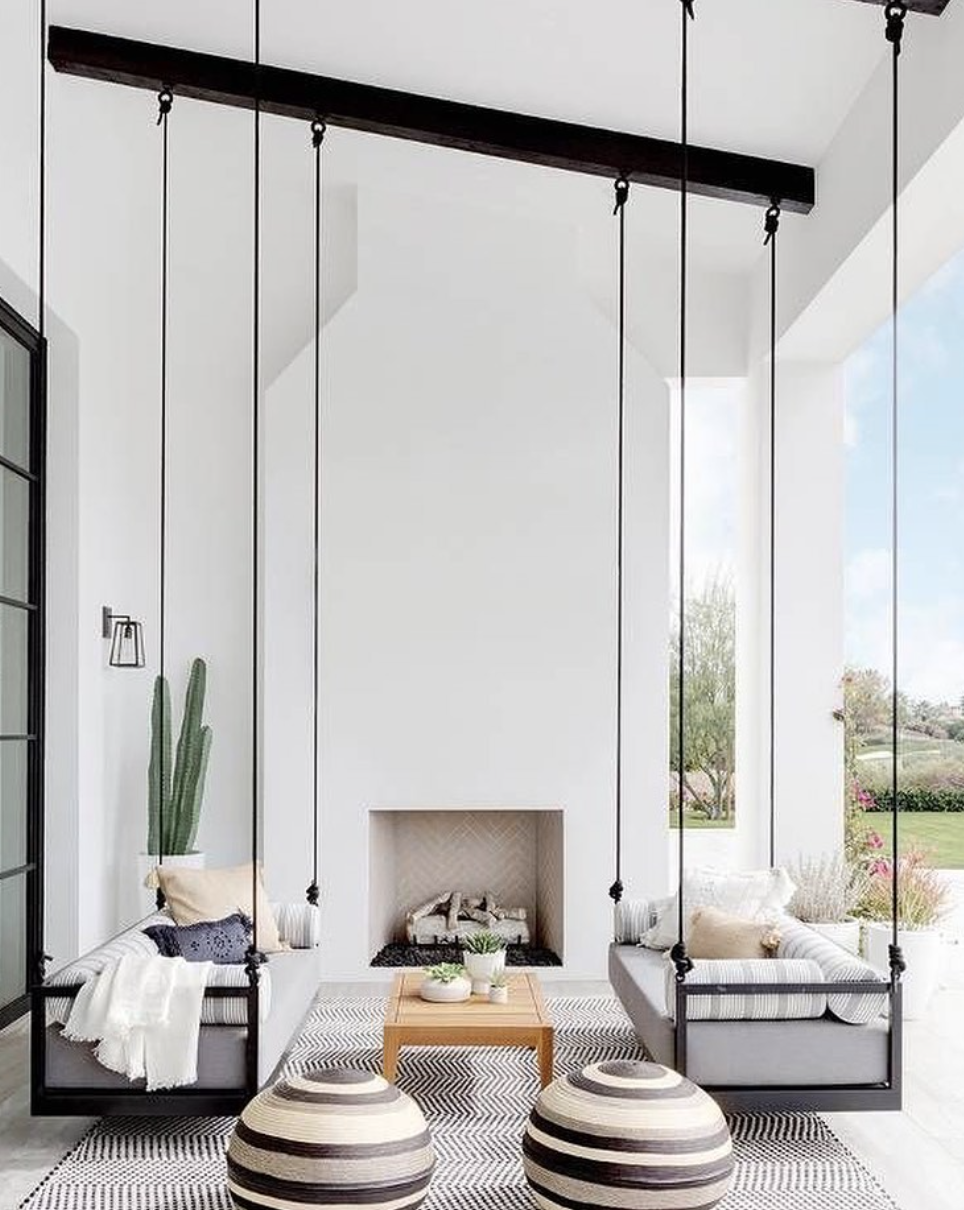 Add a Chandelier
Add in some statement lighting. Make a dramatic effect with an outdoor chandelier — something that really says "you want to sit here".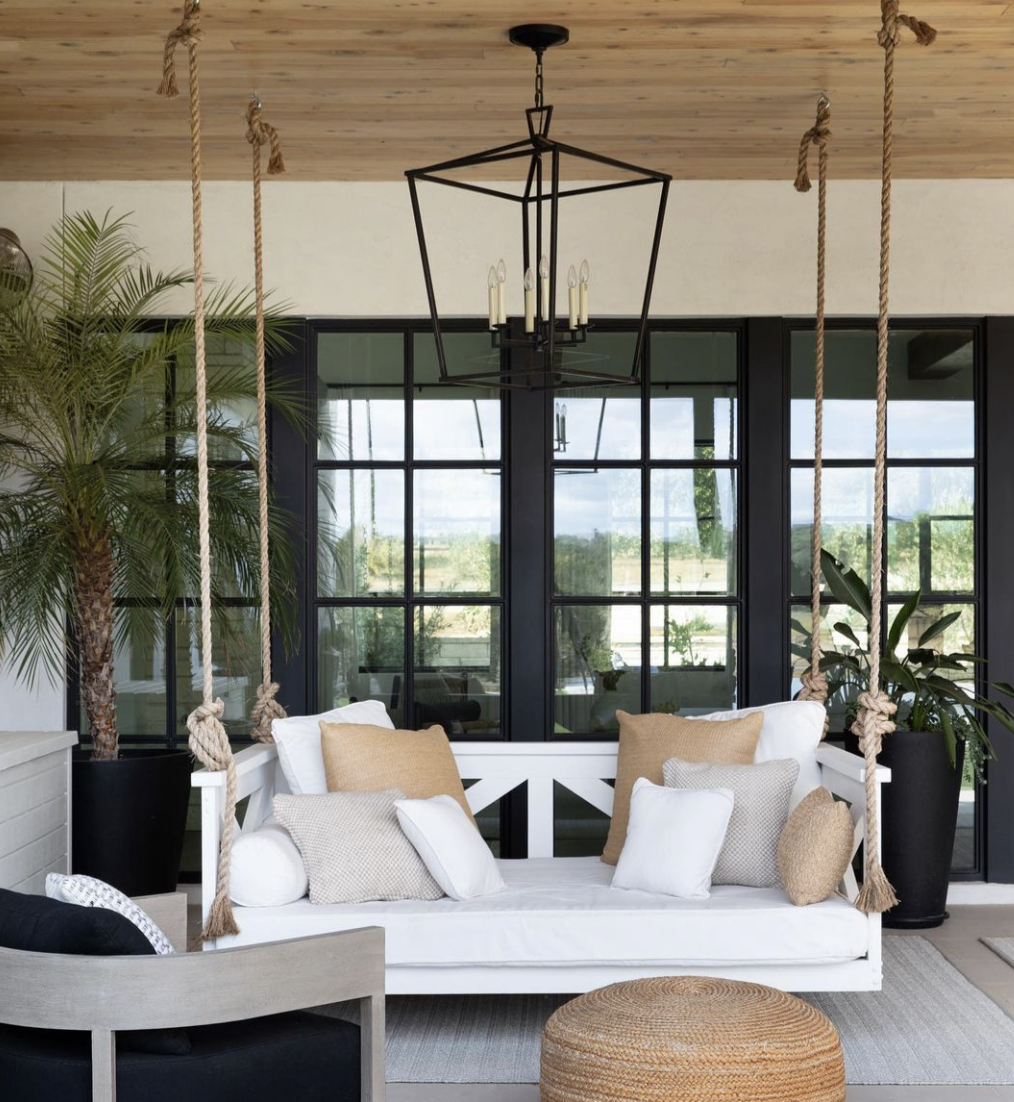 Add in a Conversational Set
Conversational sets are great to pair with a porch swing. Not only will your porch be set up for comfort, but it is also inviting for people to come and sit and talk for a while.