PORCELANOSA Grupo recently presented its 26th Global Architecture & Interior Design International Exhibition. Featuring the group's eight brands, it was an event that showcased the latest innovations in floor and wall coverings, kitchens, bathrooms and building solutions.
Taking place in the group's different showrooms in Vila-Real, the exhibition focused attention on new textures and finishes, along with large ceramic formats.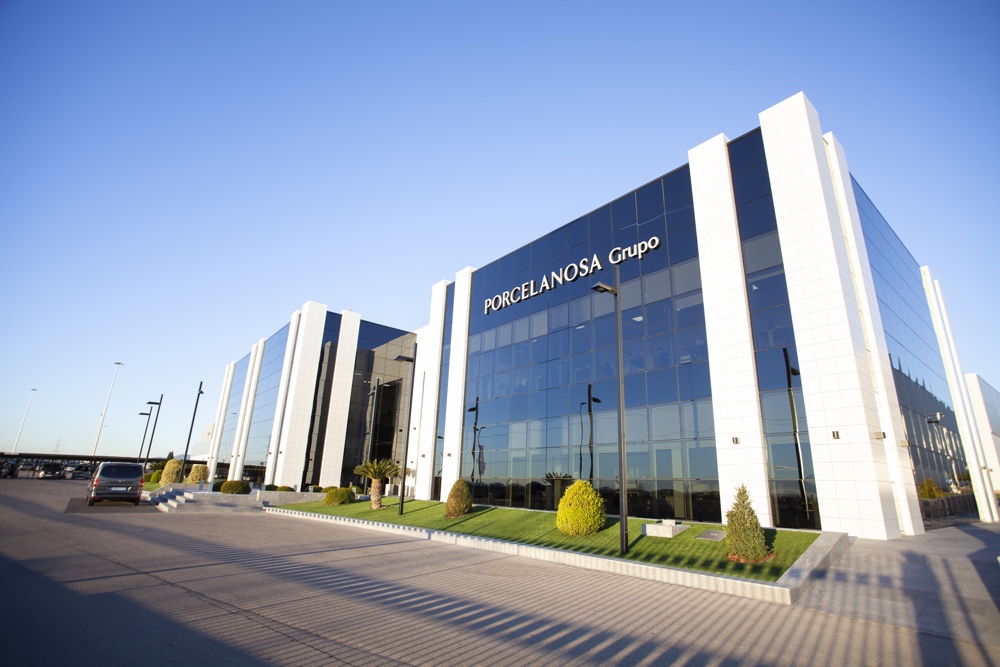 Throughout the course of the 26th Global Architecture & Interior Design International Exhibition, the eight PORCELANOSA Grupo brands demonstrated their respective approaches to design, technological innovation, quality and sustainability.
Porcelanosa, Venis and L'Antic Colonial showed new textures with vivid, real-life finishes and the latest developments in flooring, wall tiles and ceramic parquets.
Gamadecor and Noken utilised sensory and interactive experiences in order to showcase their new concepts, where both personal comfort and ease of use are central to the user's experience.
With its approach to inventive shapes and novel formats, Urbatek offered a range of ceramic design possibilities.
Systempool continued to focus on the infinite potential of KRION® and Butech spotlighted its building solutions and varied decorative profiles.

New products at PORCELANOSA Grupo's International Exhibition
Porcelanosa
Porcelanosa launched 'Nobu', a high-end ceramic collection that is part of High-Ker (a larger format, premium ceramic designed with limitless possibilities and offered in a number of smart finishes). Nobu reproduces the natural appearance of wood combined with the resistant qualities and timeless character of ceramic.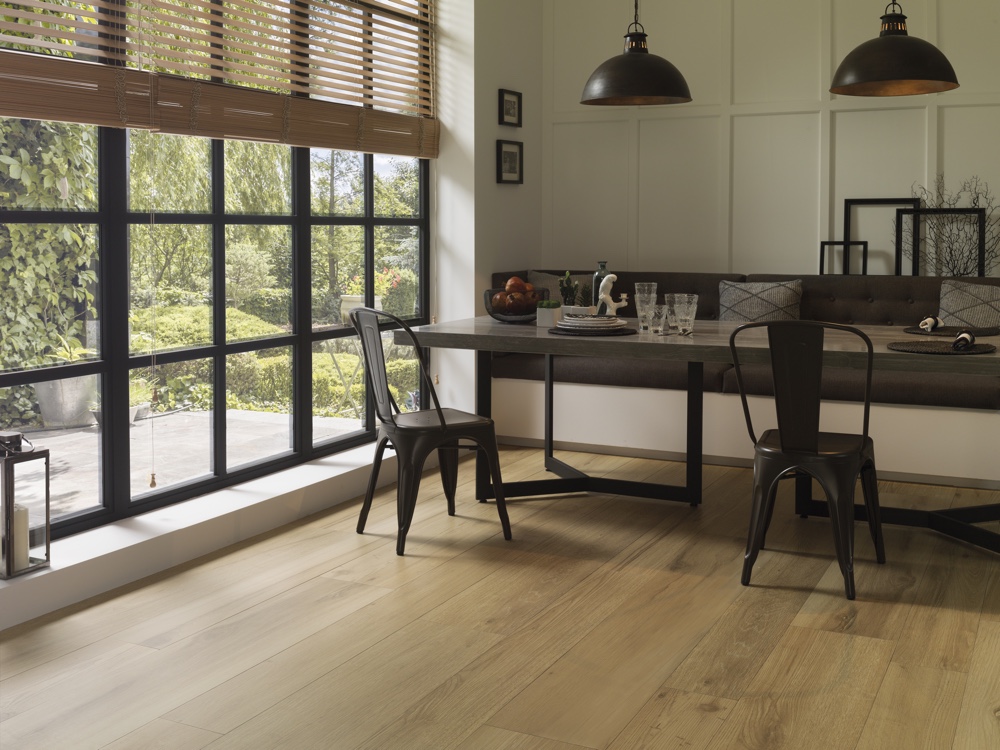 As well as Nobu, Porcelanosa launched two new wall tiles: 'Mosa' and 'Mood'. Mosa was inspired by the river Meuse, which flows through France, Belgium and the Netherlands. This inspiration can be seen in Mosa's two colourways—Acero and Caliza—and three decorative motifs—Stripe, Mosaico and Deco. In Mood, Porcelanosa created a wonderfully rough texture that recalls the early ceramic models found in ancient civilisations. Mosa and Mood are suited to both indoor and outdoor use.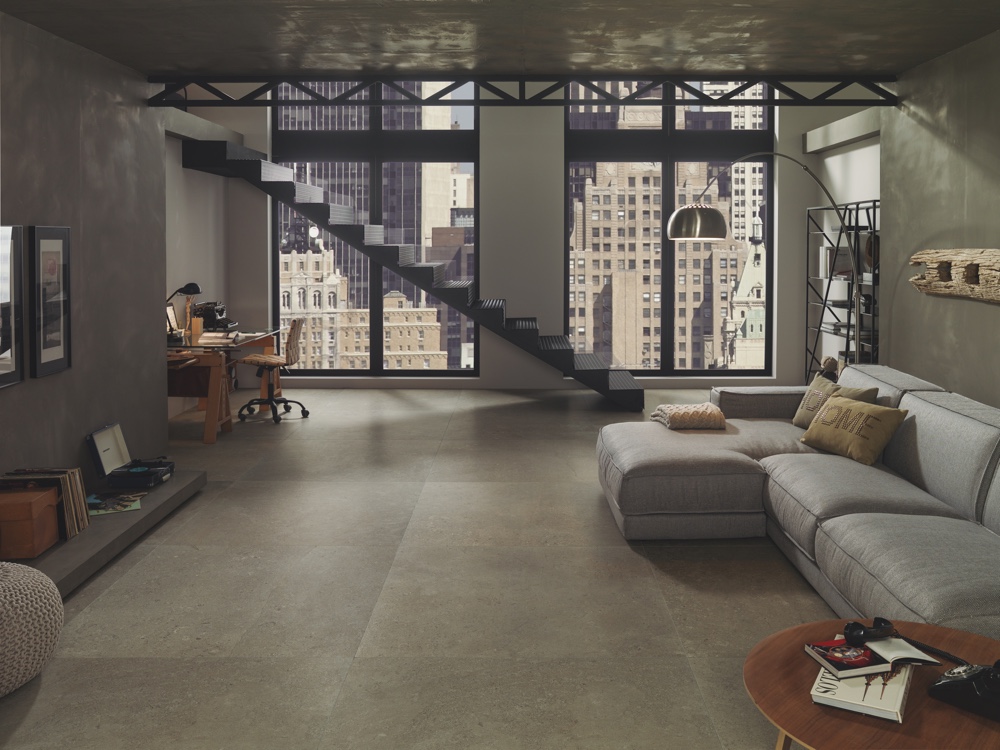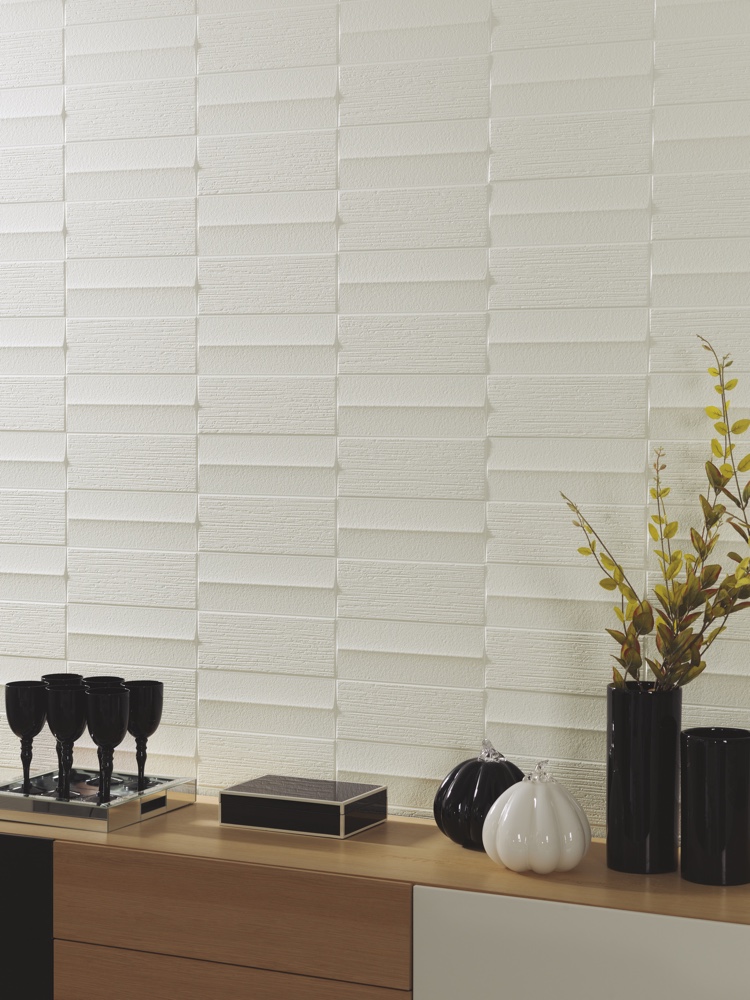 Venis
Venis created 'Dakota Sandstone', a new collection of floor and wall tiles inspired by the composition of desert sandstone. With a look that resembles natural stone, Dakota Sandstone is available in three colours—White, Gray and Beige. Its two patterns, 'Deco Old Dakota' and 'Deco Lines', convey a sense of desert calm.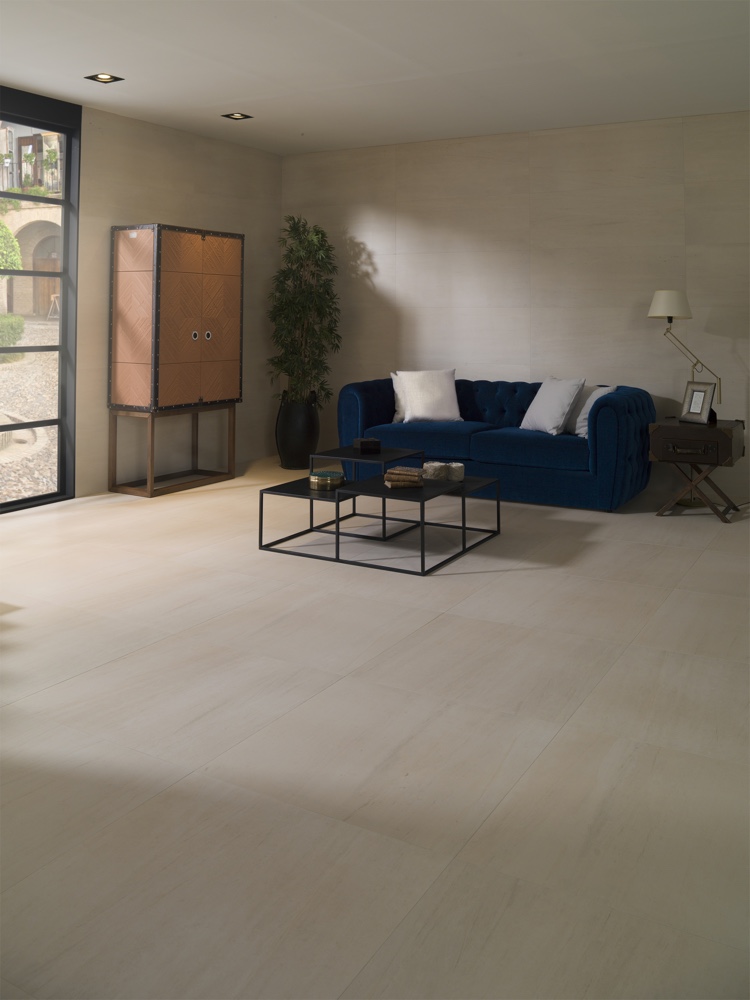 Venis introduced two further collections, made using classic white marble. Named 'Indic' and 'Artic', they are both sophisticated, bright and elegant, adding a rich interior finish.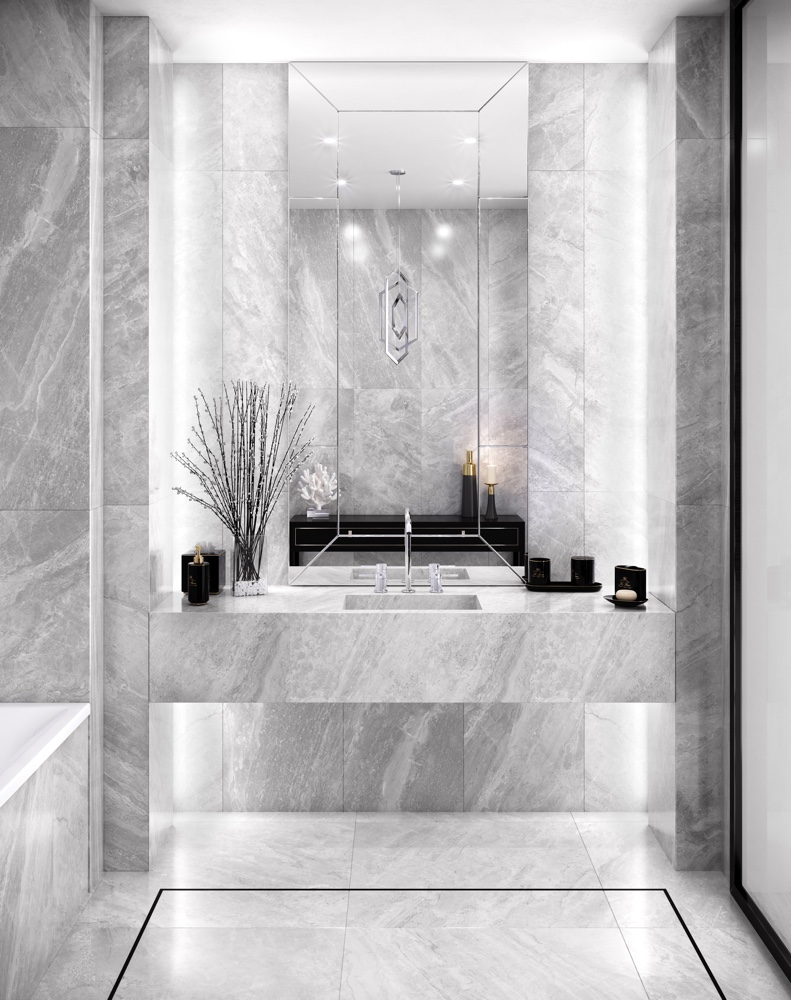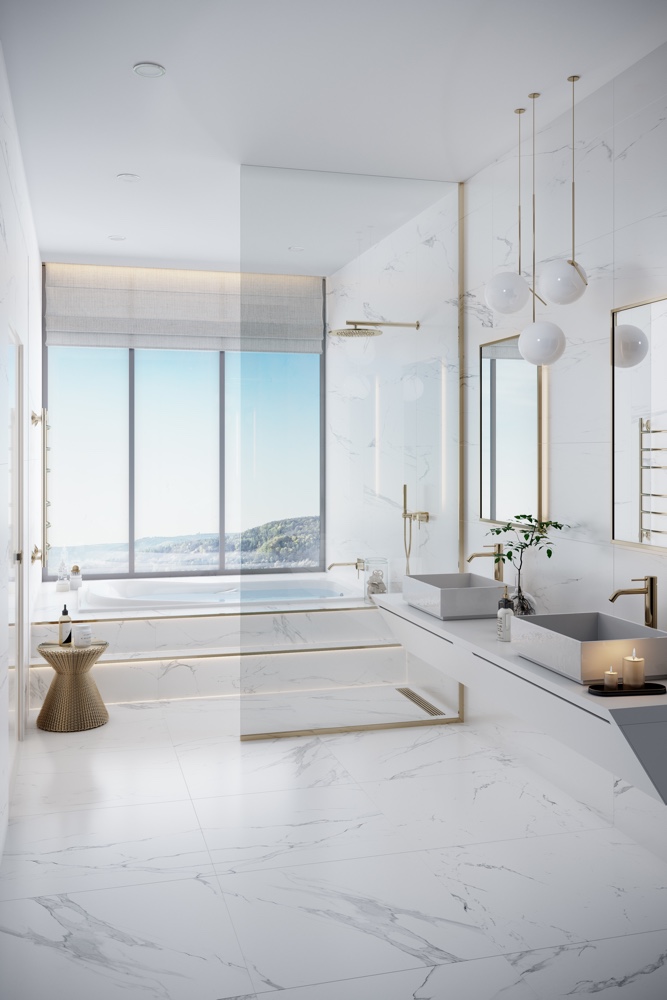 Gamadecor
Gamadecor maintains a keen eye on the kitchen of the future—its Smart Kitchen combines design and technology. Assisted by artificial intelligence, new equipment in the Smart Kitchen will enable users to understand their eating habits. Despite the use of smart tech, Gamadecor continues to ensure the kitchen is a welcoming and relaxing space by using wood finishes—part of its 'Emotions' range.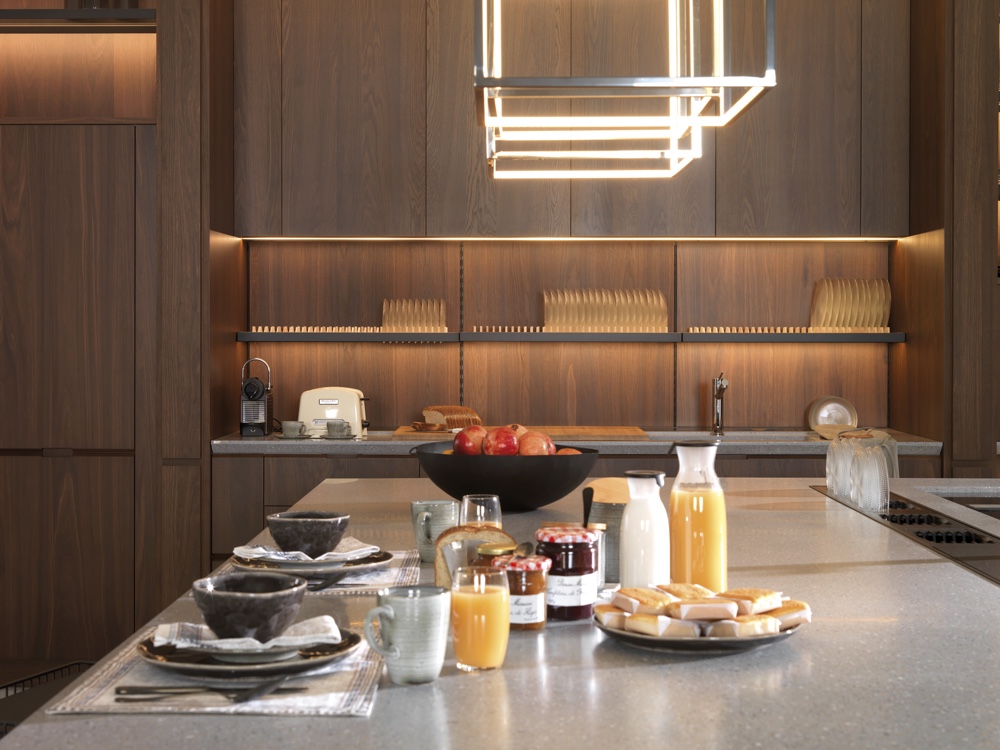 As well as the Smart Kitchen, Gamadecor introduced 'Skill', a new vanity unit in three colours: Laca brillo, Blanco and Pizarra.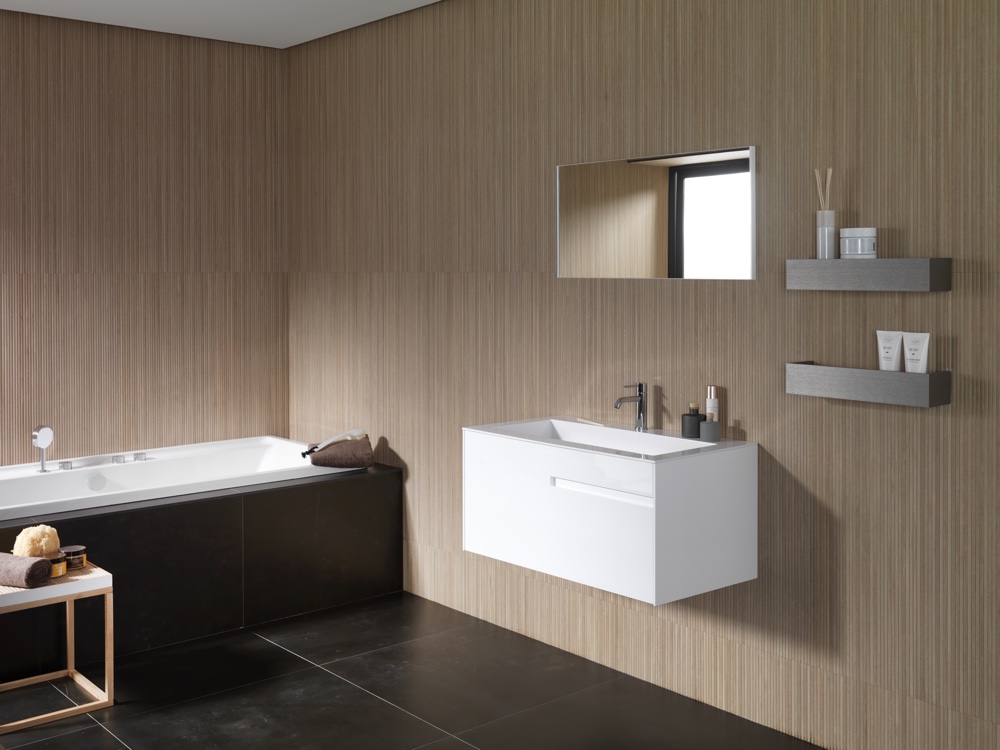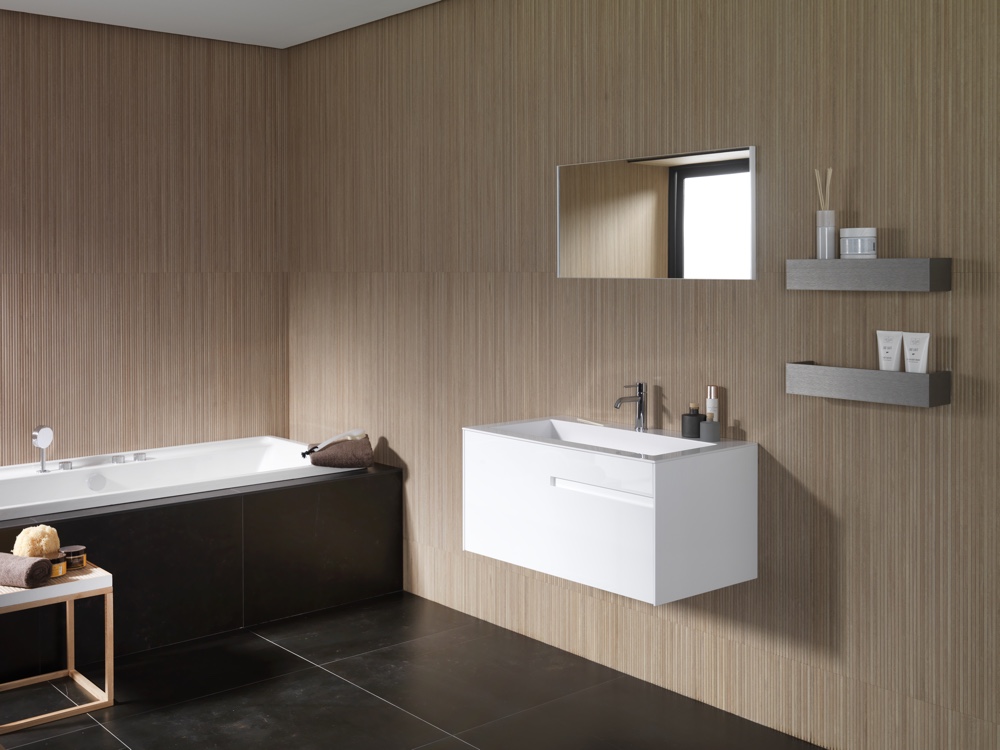 Krion®
Krion® is the new generation solid surface developed by Systempool. Similar to natural stone, Krion® is made from a combination of natural minerals and high-resistance resins. It is smart, versatile, antibacterial, hard-wearing and requires minimum maintenance. 'Materia' is a new range of three Krion® colours—Amaro, Grigio and Luce—made with 20% recycled materials.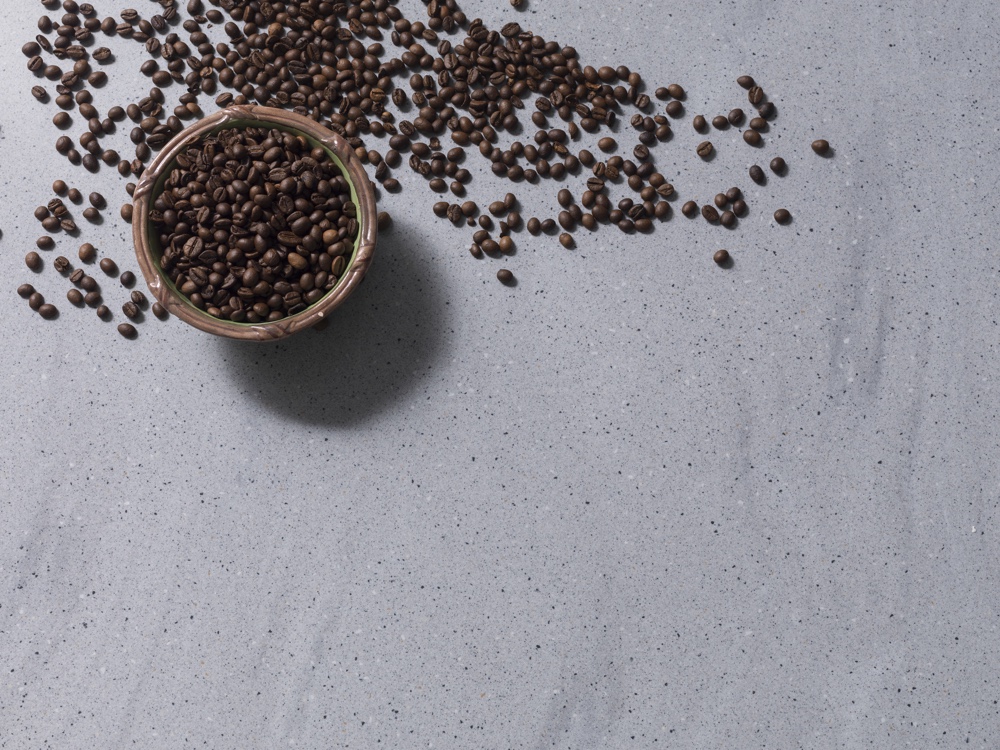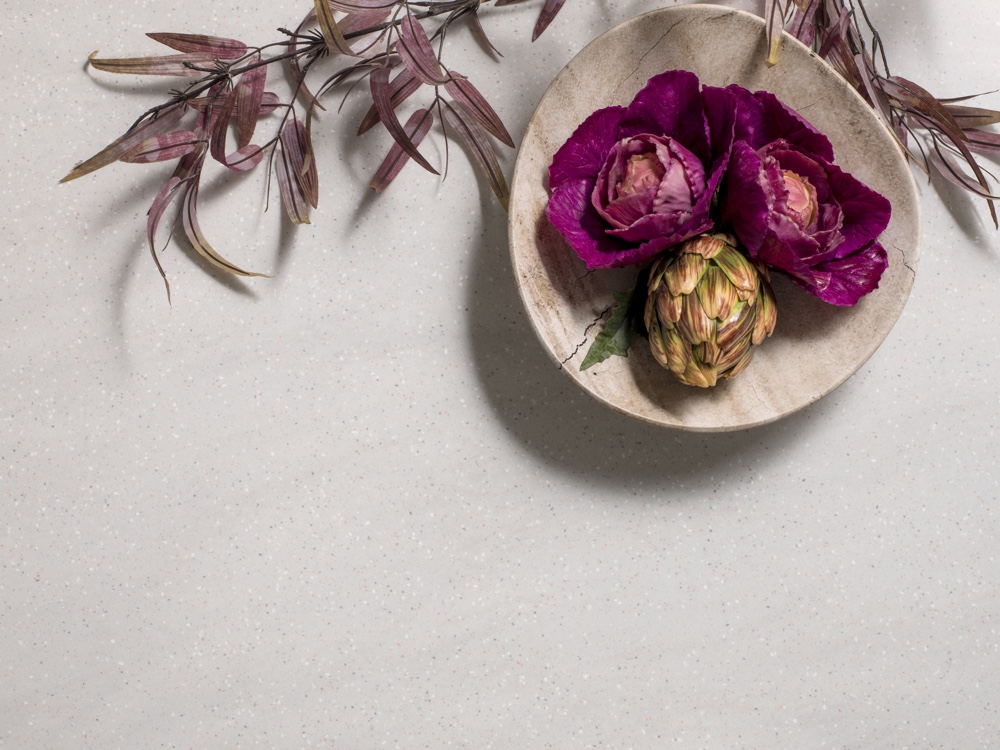 L'Antic Colonial
L'Antic Colonial has two new collections inspired by the qualities of nature: 'Sadasi' and 'Field'. Sadasi is a geometric hexagonal tile, with neutral tones. Field combines stone triangles with metal tesserae in Black, Copper and White mosaics.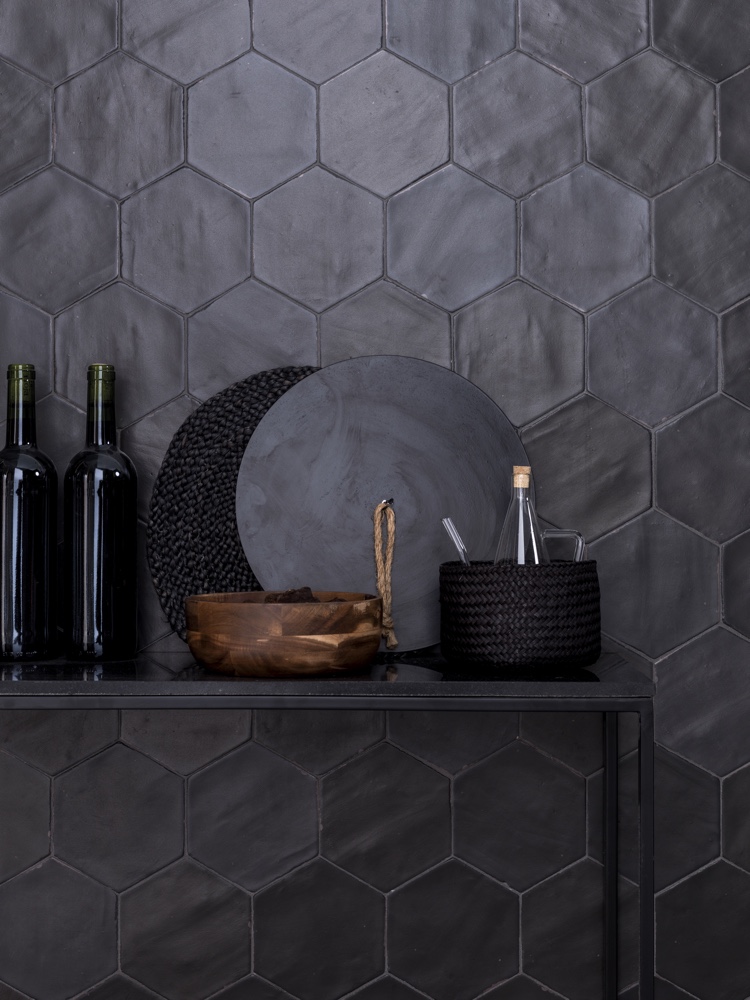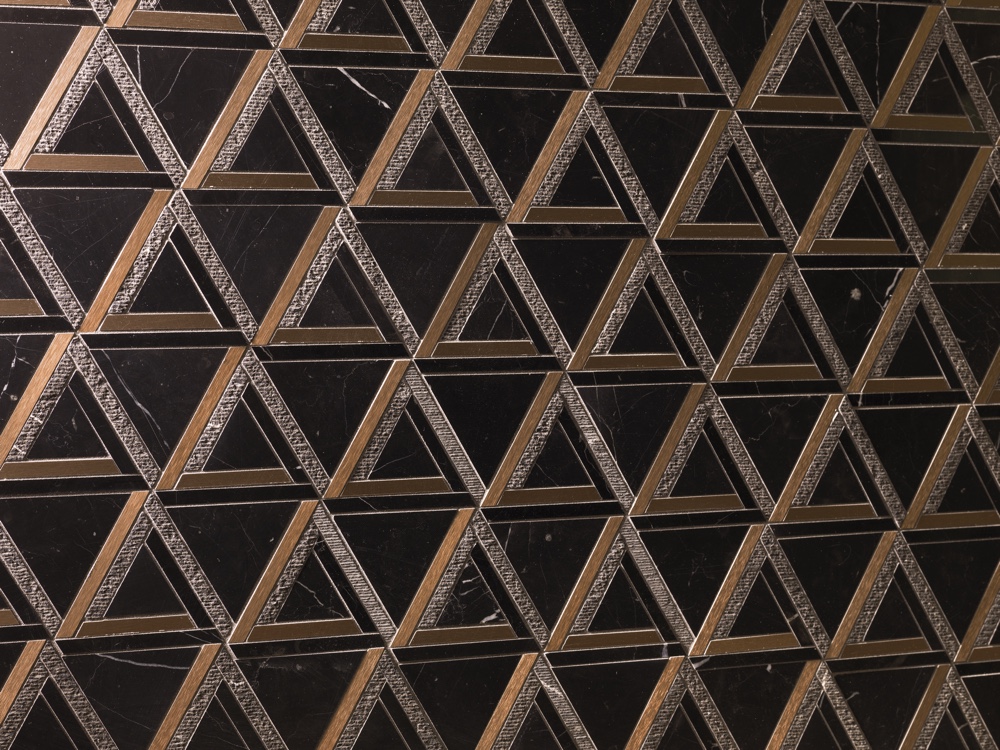 Butech
Butech has created new pro-light tile profiles that are compatible with LED lighting systems. They are: Pro-corner light, Pro-part light, Pro-mate 45 top light, Pro-light 7.5 Black and Silver. These profiles are perfect for use with kitchen worktops, ceramic wall tiles and wall corners. Another product from Butech is the new imperband deck kit, the latest in ventilated facade systems and raised access flooring systems.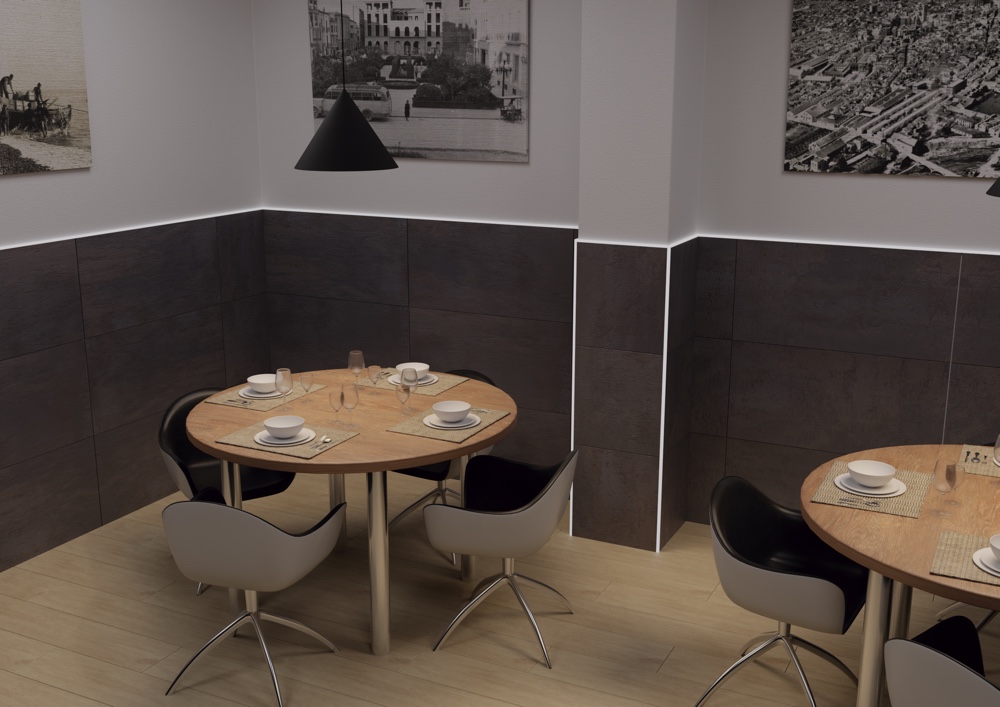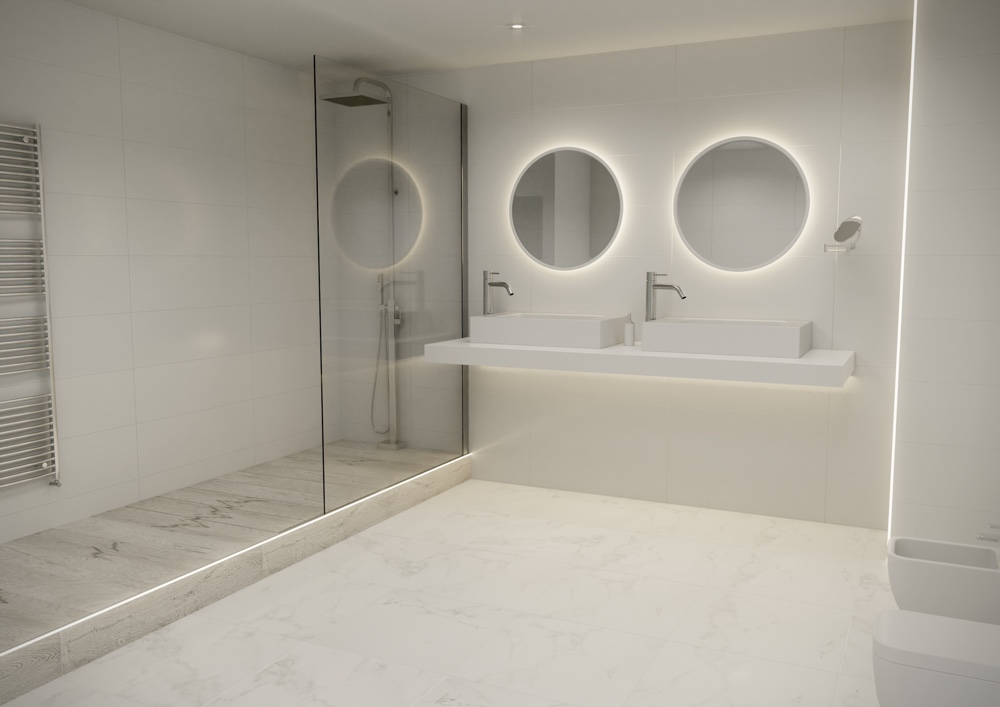 Noken
Noken developed its new Care system, with a focus on the regenerative and moisturising properties of water as a part of skin care. The system complements the Tono bathtub, designed by Foster + Partners, and further reinforces Porcelanosa's commitment to wellness. Water generated by the Care system oxygenates and hydrates the skin, activating collagen production and increasing serotonin levels.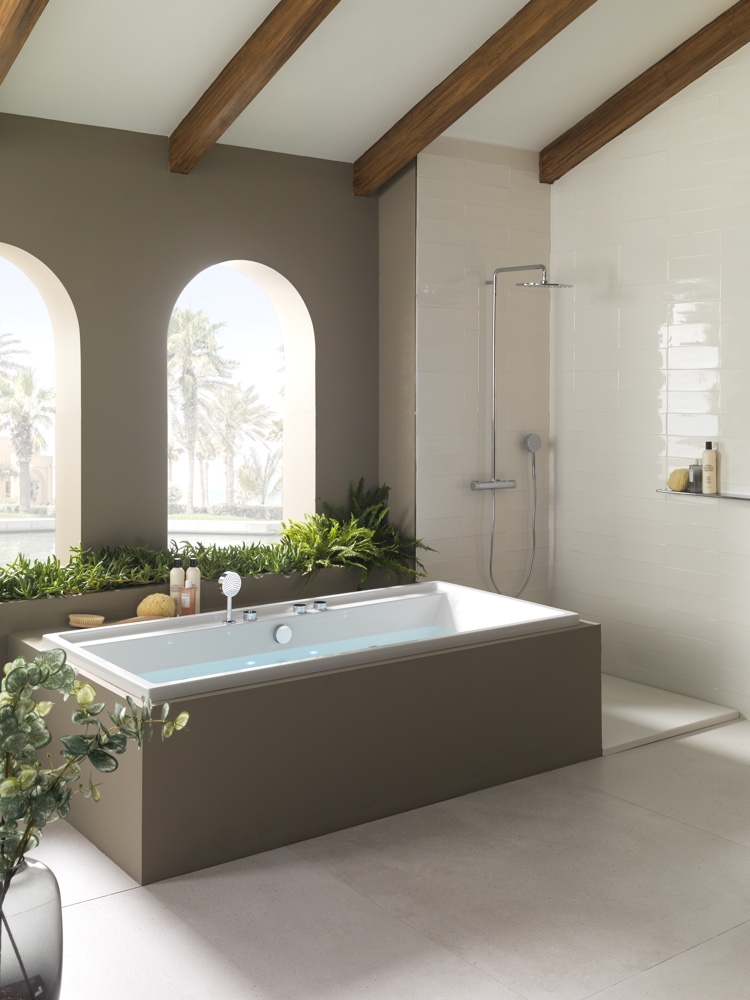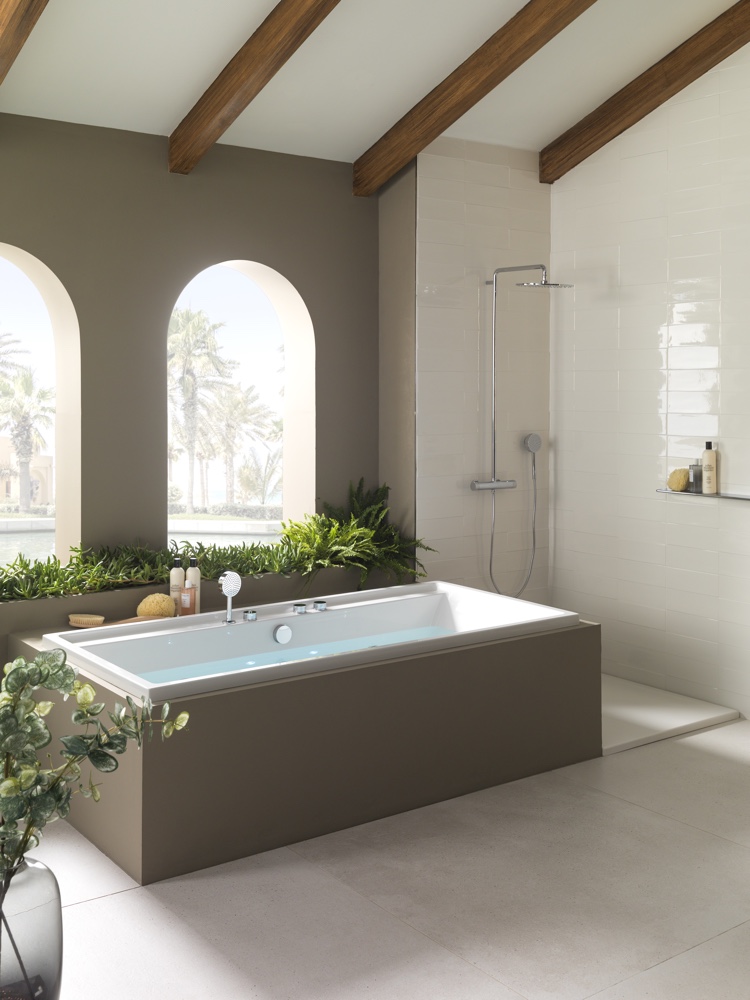 Noken added to the Tono collection, incorporating new bathtub formats, washbasins, mirrors, faucets and finishes. In the Premium area, the company has added to its Signature Collection with the Liem and Oxo series.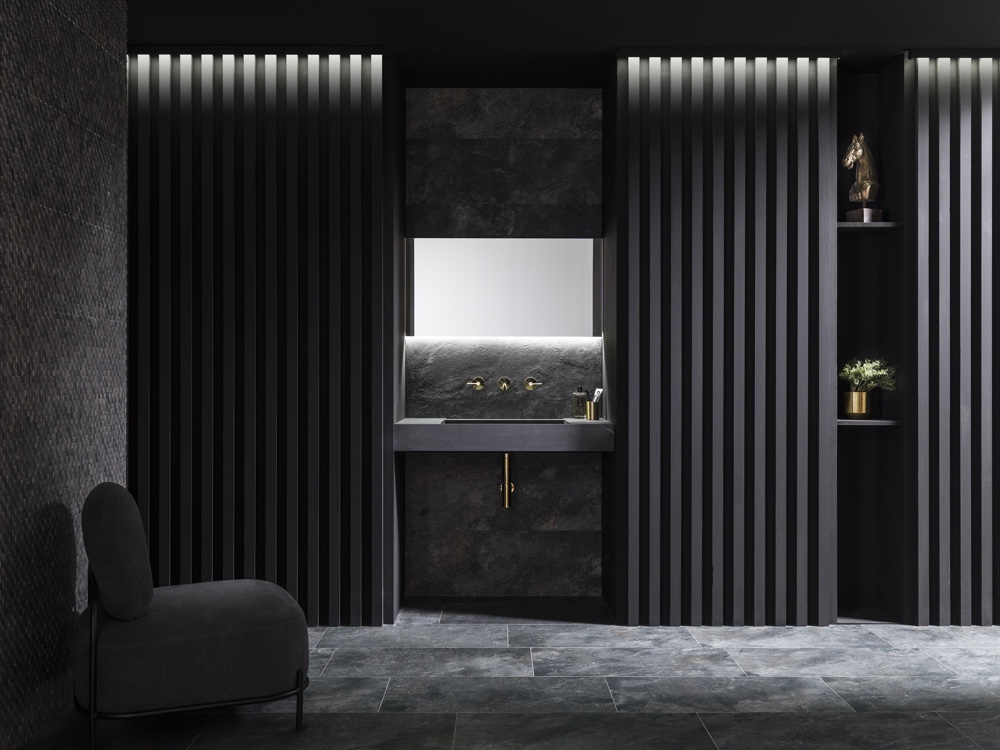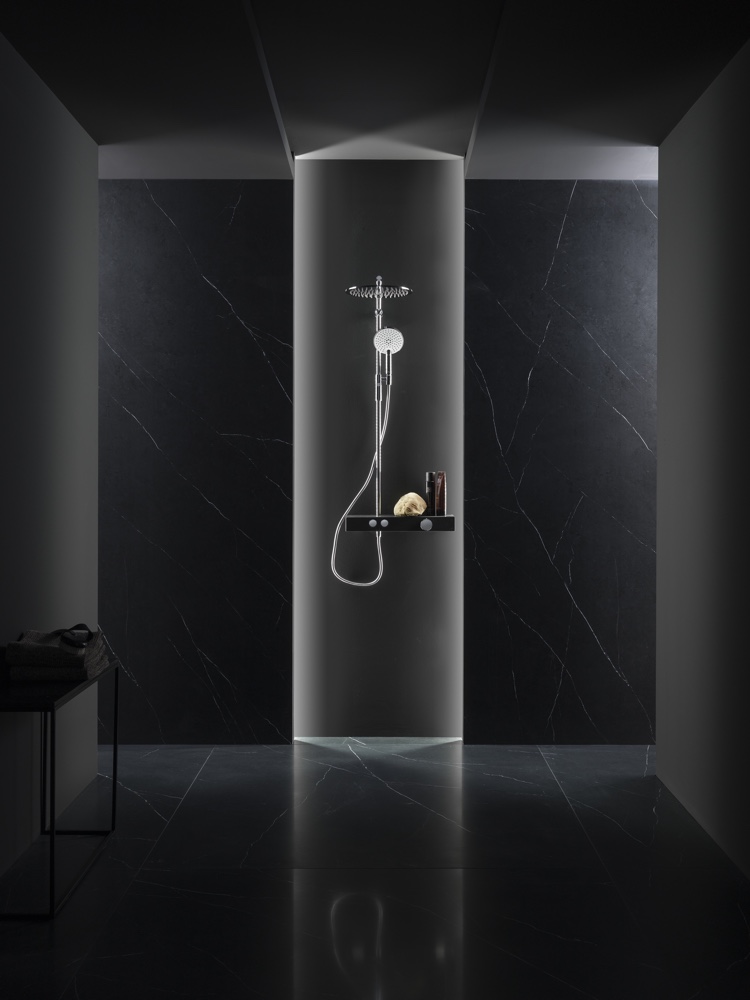 Urbatek
Urbatek added two new styles to its XLight series of extra-thin porcelain stoneware. Named 'Stam' and 'Tempo', they are designed as floor and wall coverings that reinterpret 20th century avant-garde ideas. With Stam, Urbatek created a watercolour of light and shadow using beige and grey. In Tempo, Urbatek focused attention on the 20th century's industrial era.