Modern homes are no longer spaces filled with polished surfaces, premeditated rooms that chop up larger, open interiors and décor that is an eclectic mix of the unnecessary. Today's homes offer a delightful blend of textural beauty, adaptability and a design that responds to the specific needs of the homeowners. The Earl Street House designed by Bloxas is one such gorgeous house in the Fitzroy neighborhood of Melbourne where brick walls, lovely wooden floors and custom metallic structures are intertwined ever so diligently. A series of polycarbonate panels brings the outdoors inside without compromising privacy while dark brick walls stand in stark contrast to this modern feature.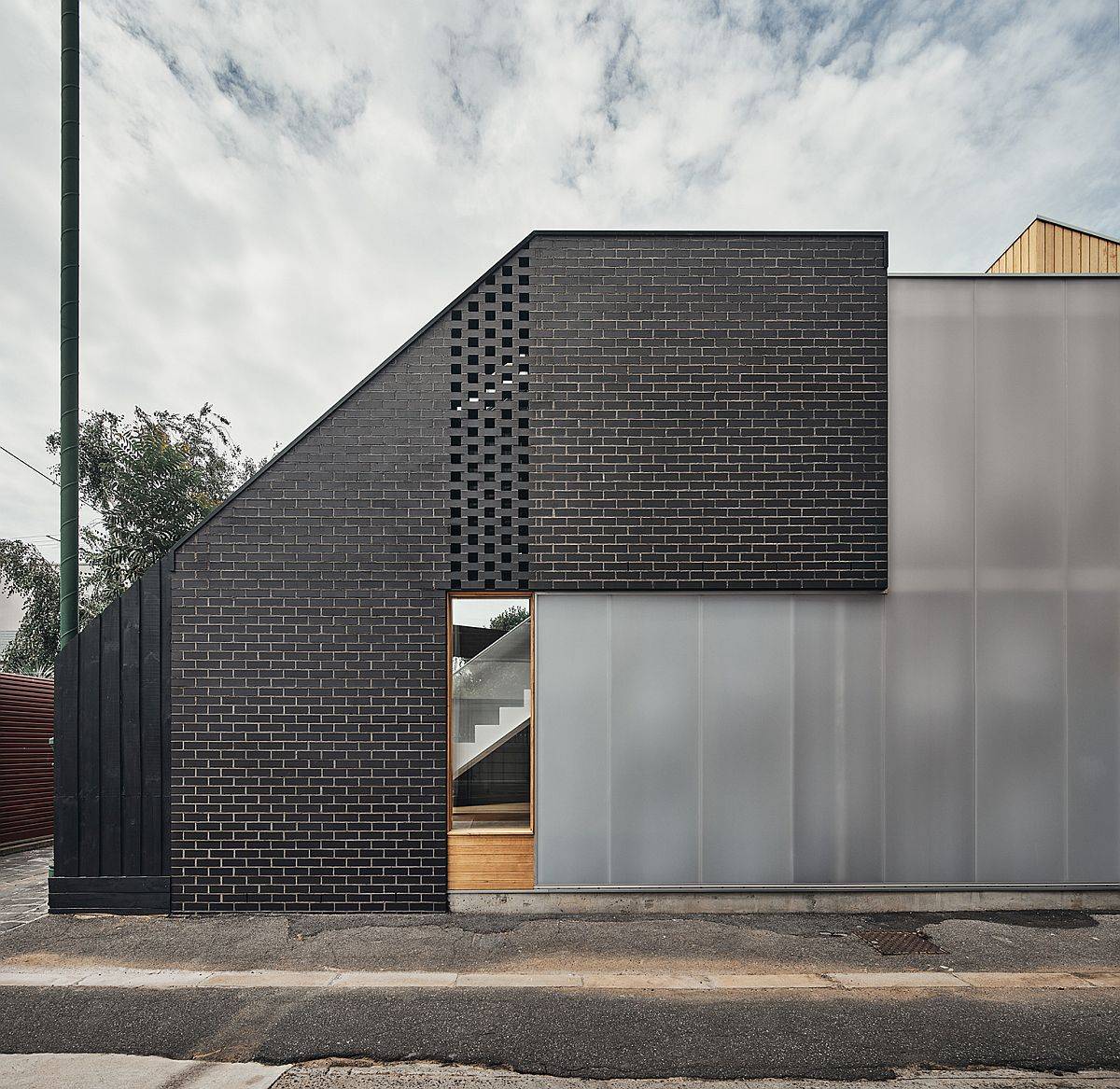 On the inside it is white and wood that shape the backdrop in the open plan living area with custom wooden boxes and storage units shaping both the work and play areas. Transition between the living area, kitchen and dining space is seamless with a mesh-styled metallic staircase leading one to the top. The ceiling in the family area with more polycarbonate panel charm brings in even more natural light even as the bedrooms are neatly tucked away on the upper level. Lovely timber pavilions and smart, minimal décor put the final touches on this fabulous residence Down Under. [Photography: Peter Bennetts]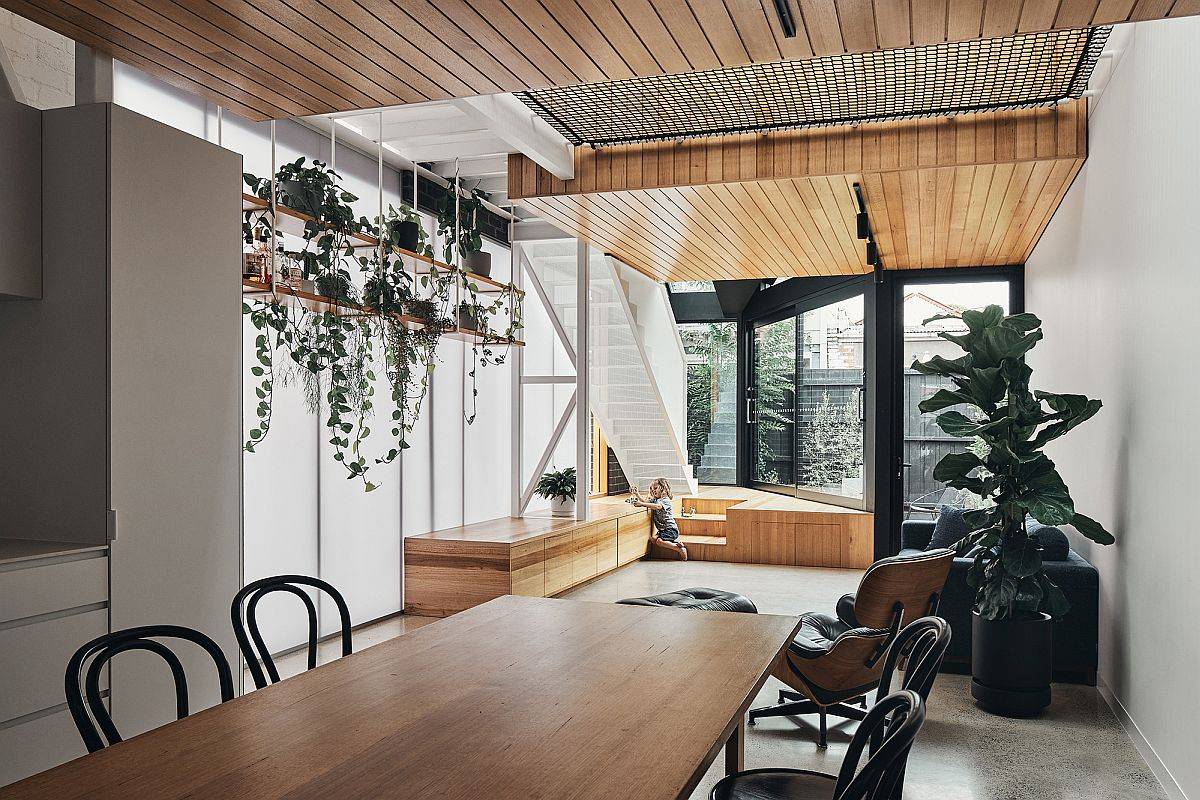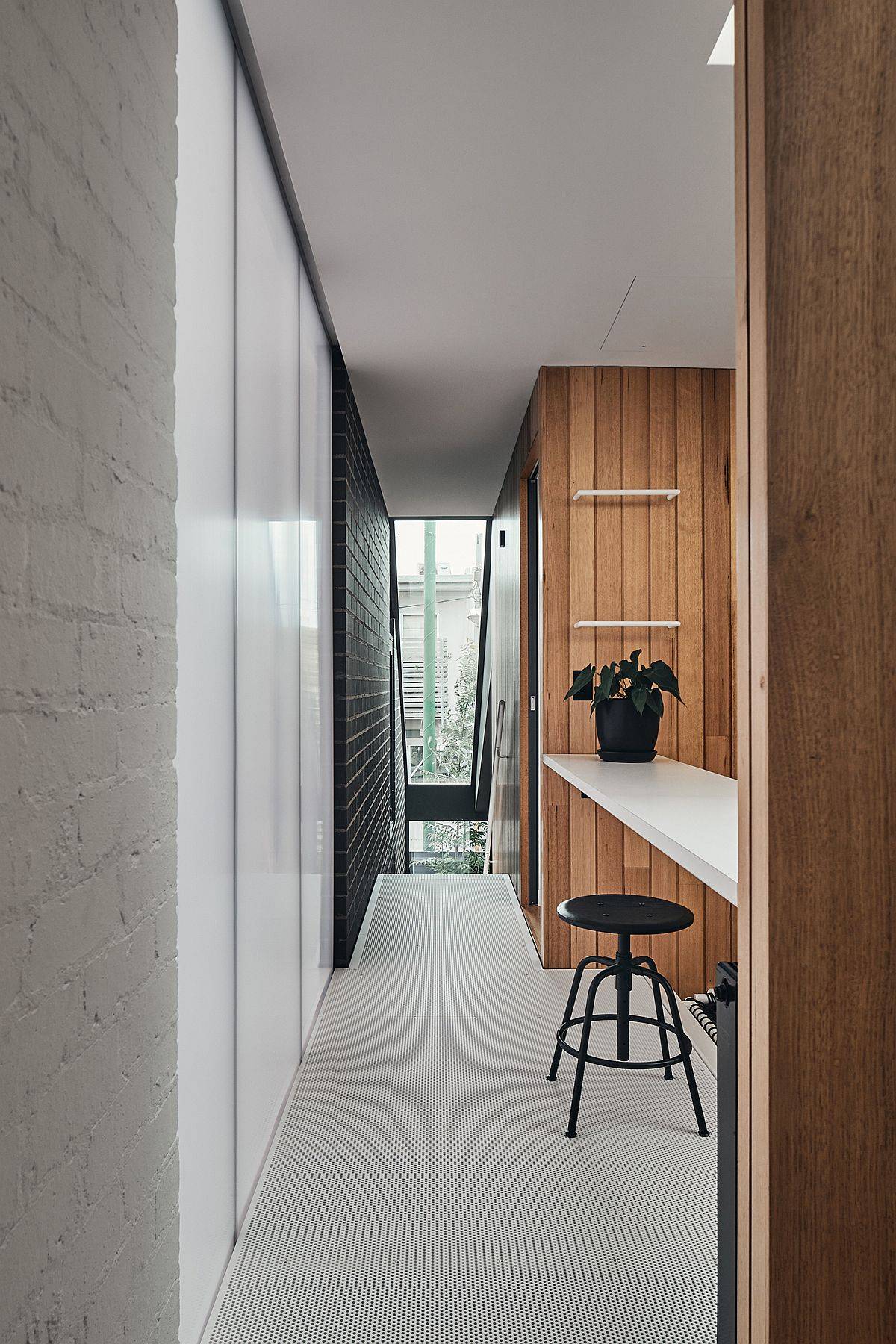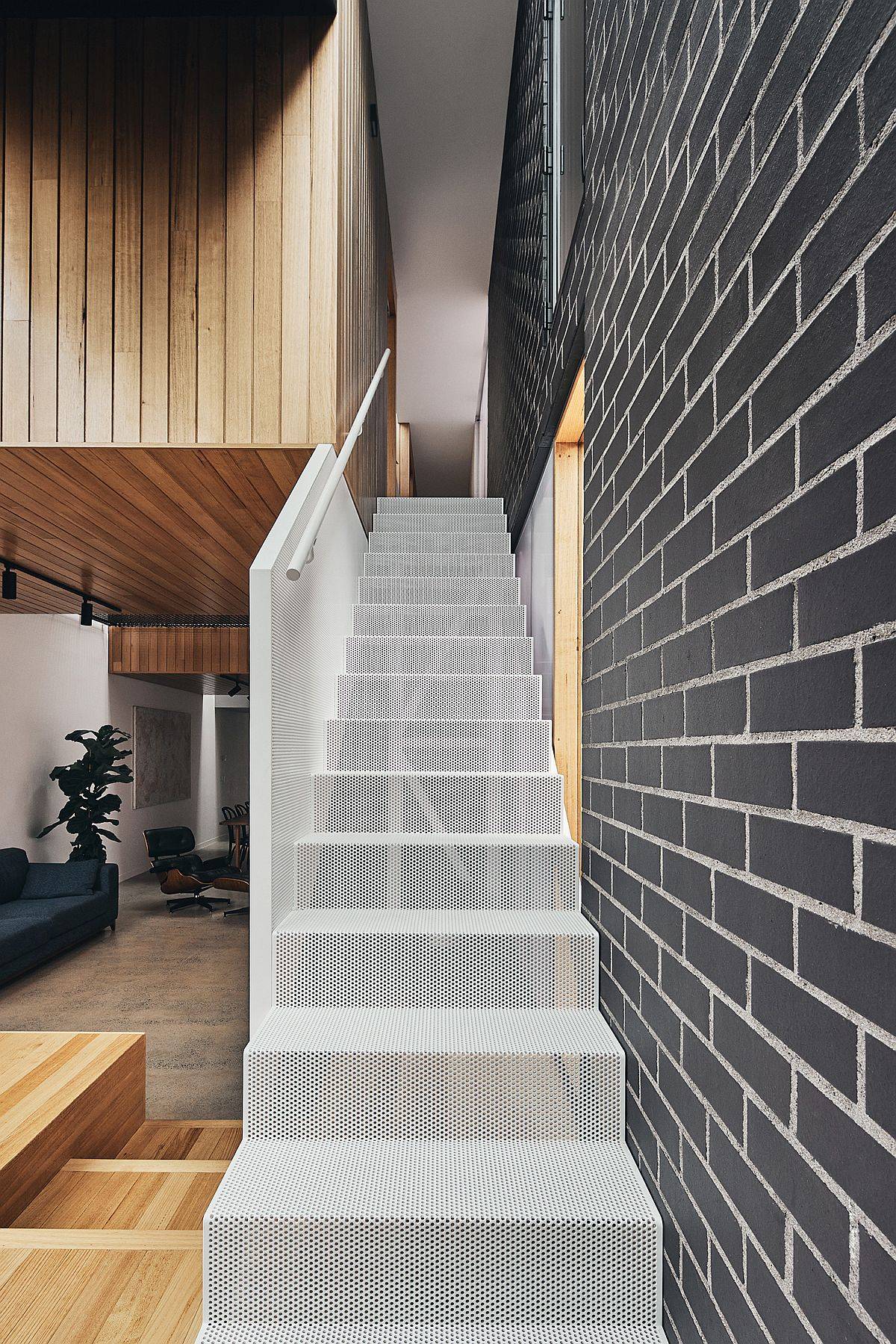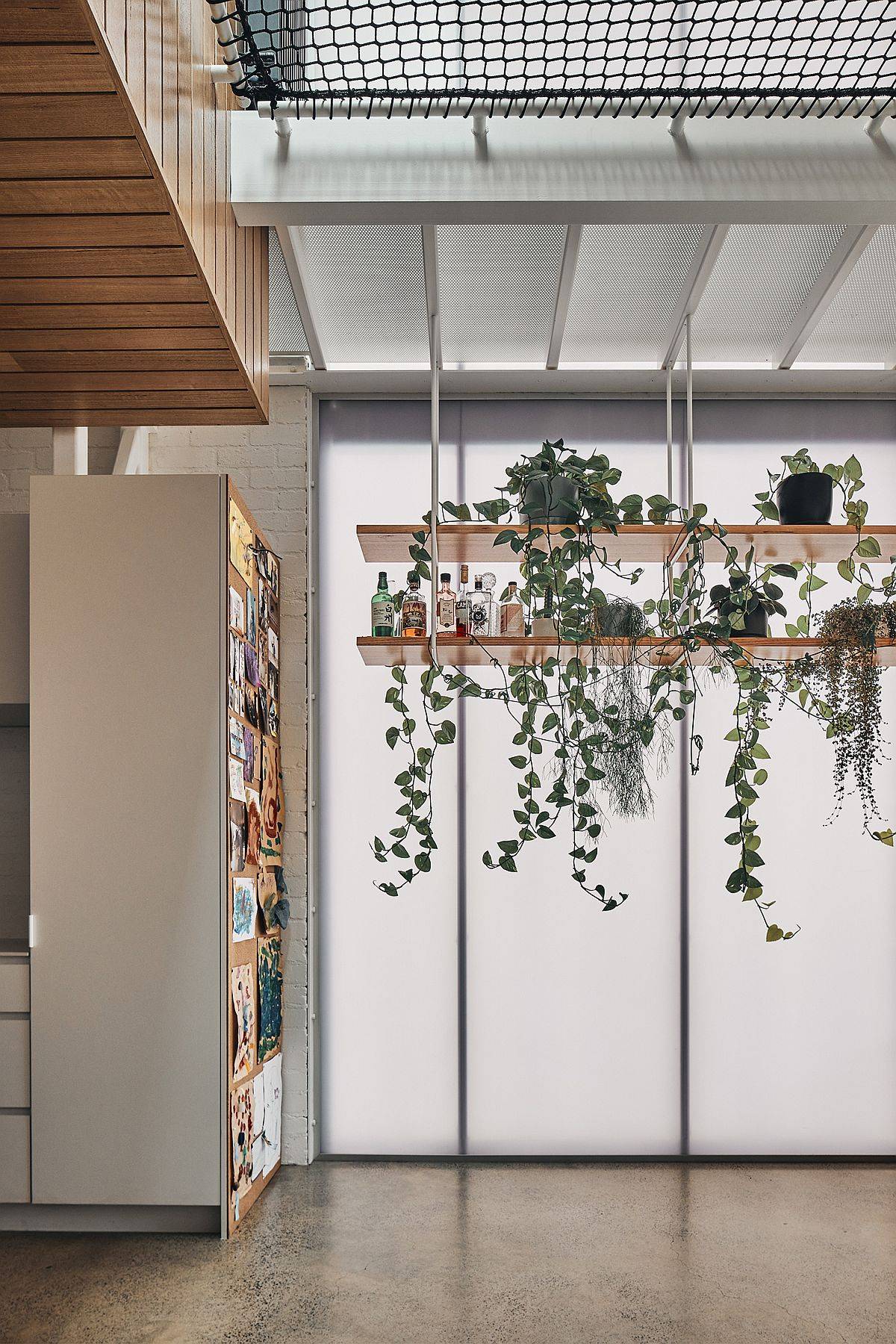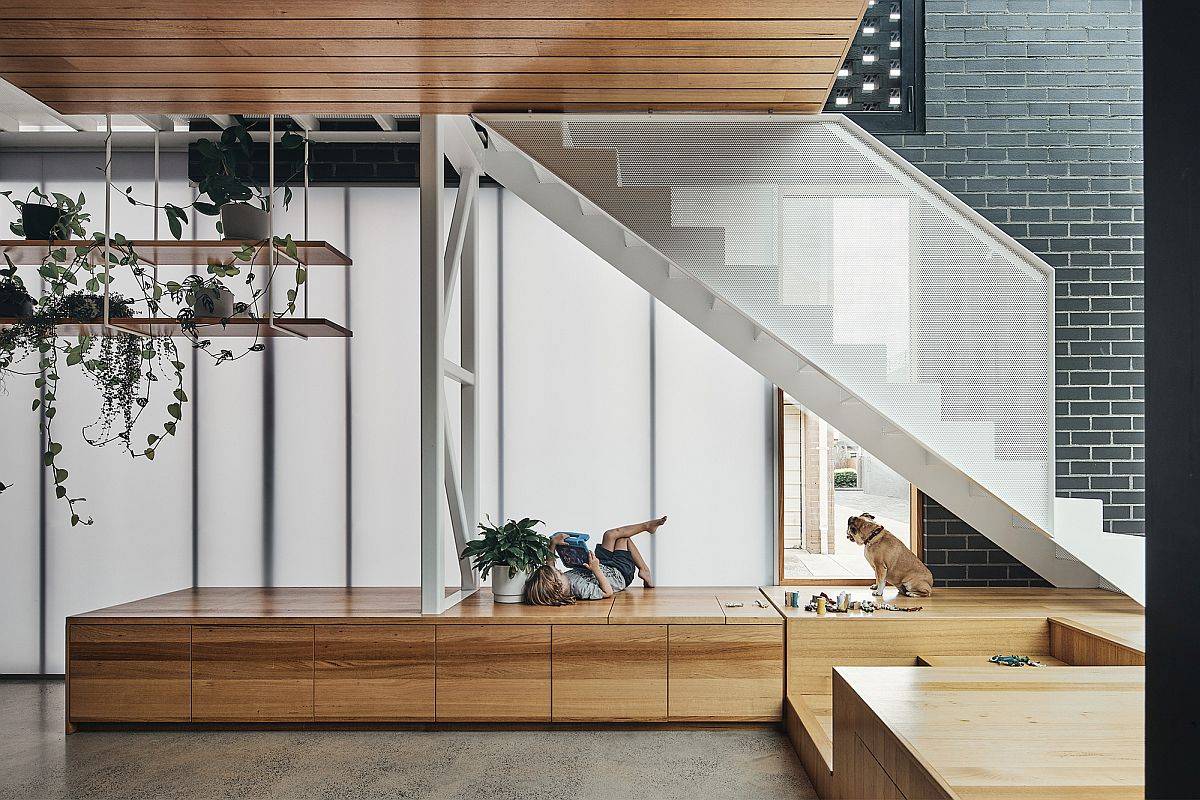 Hot desking, mobile configurations, and virtual offices are all commercial strategies intended to break down our understanding of space. These strategies begin to pose questions about permanency and rigidity within residential architecture. How do we define space, label it, stereotype it, and become accustomed to it through past experiences?