What do you get when you combine a steely contemporary minimalism with topical richness and an infusion of bright colors? Casa T in Tulum, Mexico answers this question as it fuses three vocational studios into a vivacious and charming modern home that is rich in color, pattern and textural beauty. Much of this gorgeous residence crafted by Studio Arquitectos is clad in polished cement, which connects the interior and the landscape outside visually while shaping an inimitable ambiance. Nestled on Mexico's Caribbean coast, it is tropical exuberance that is interwoven with contemporary refinement to give Casa T a relaxing vibe.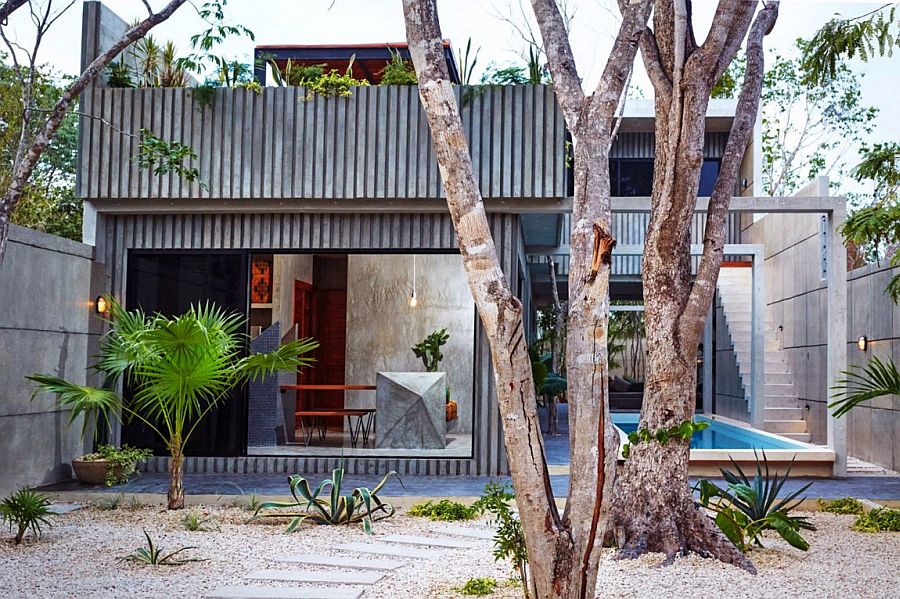 The shape 'T' is repeated throughout the house starting from the shade next to the swimming pool (caused by the home) to the aerial view of the residence itself. But the real showstopper here is the way in which polished cement morphs into everything ranging from an alfresco dining table, kitchen islands and dining room benches to relaxing daybeds and even a fabulous full-sized bed in the master suite. This gray cement décor is brought to life by the use of bright and brilliant cushions, even as the rest of the home remains as neutral as possible. A splash of bold hues in the kitchen and dining room also enhances this unique blend of restraint and ravishing color!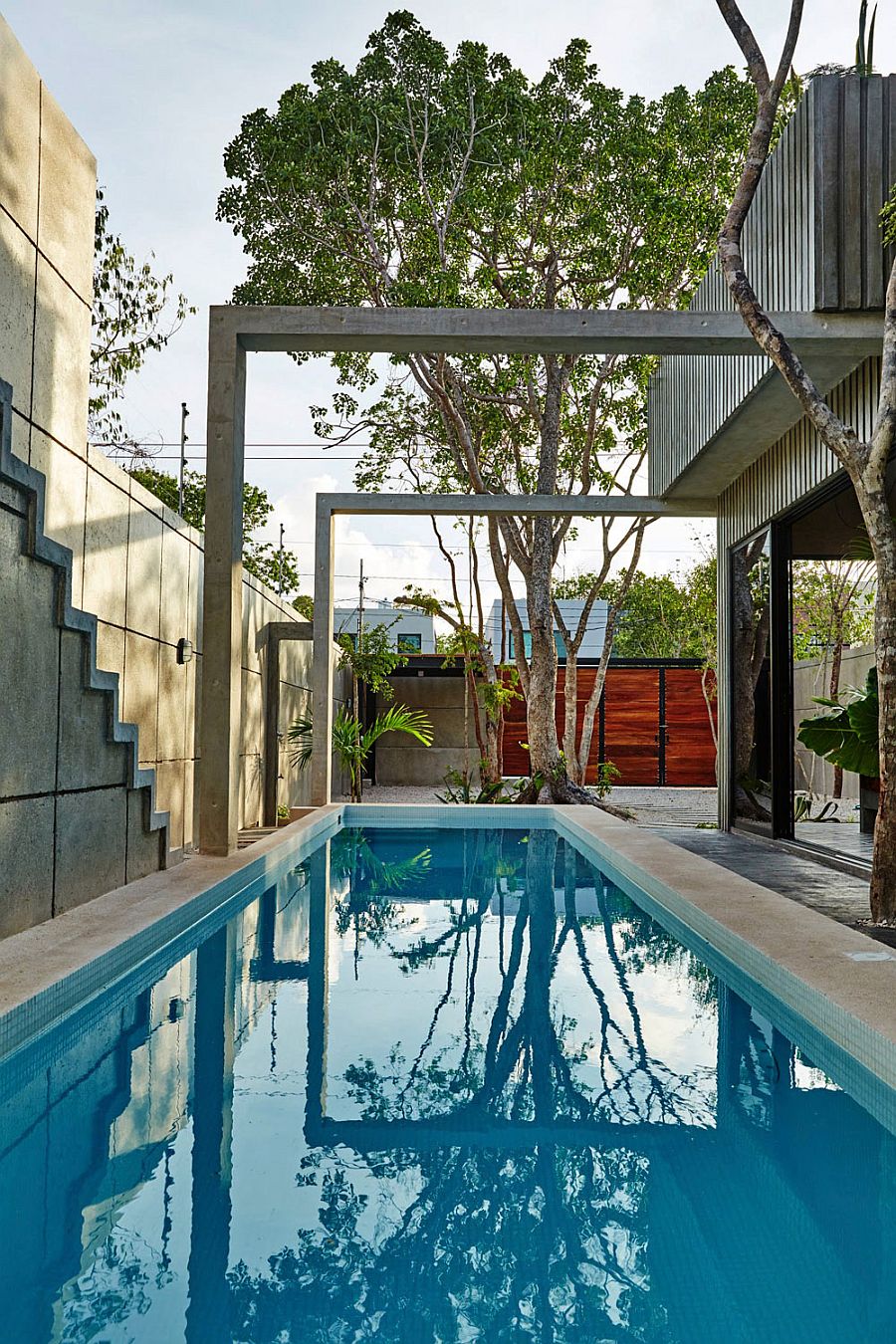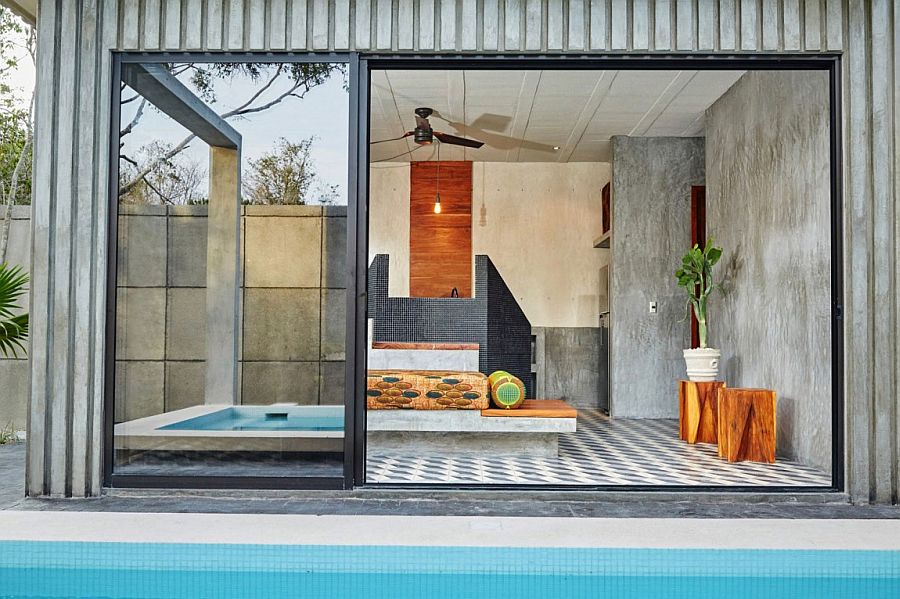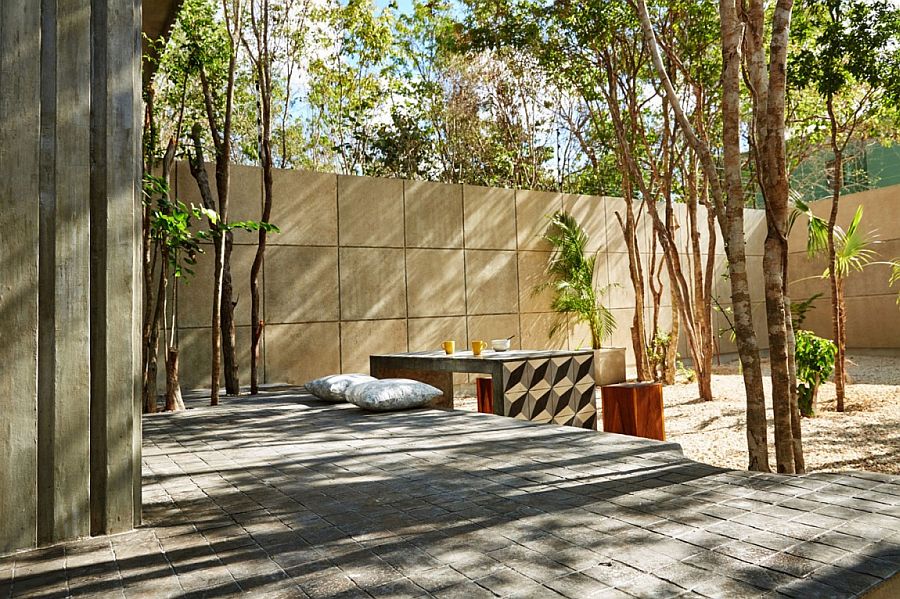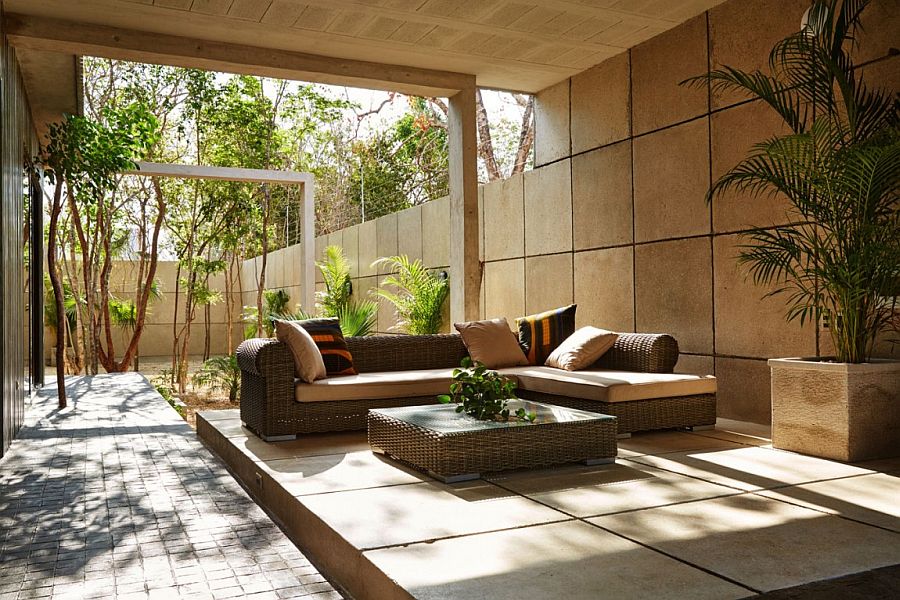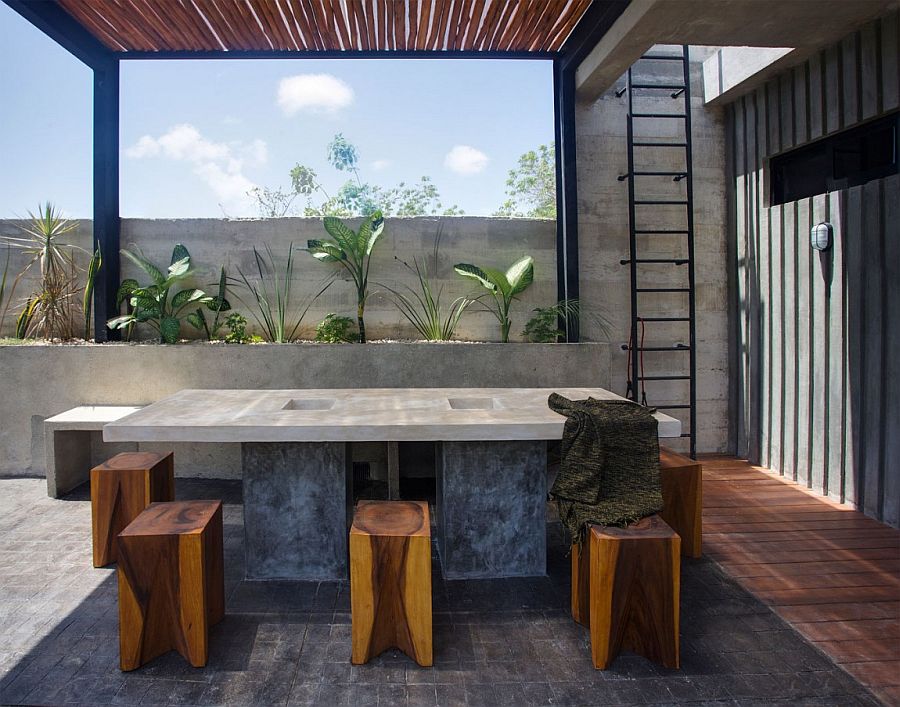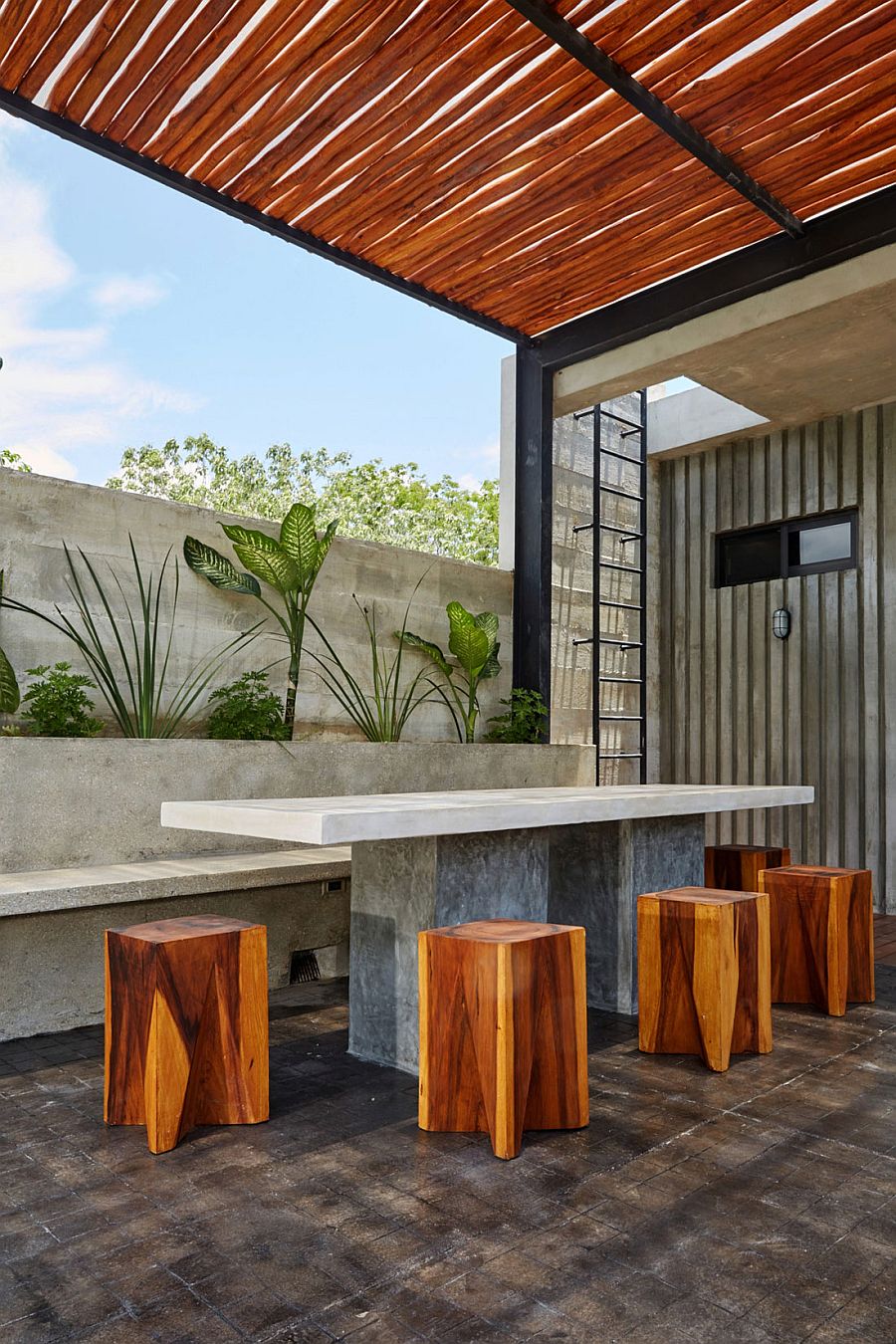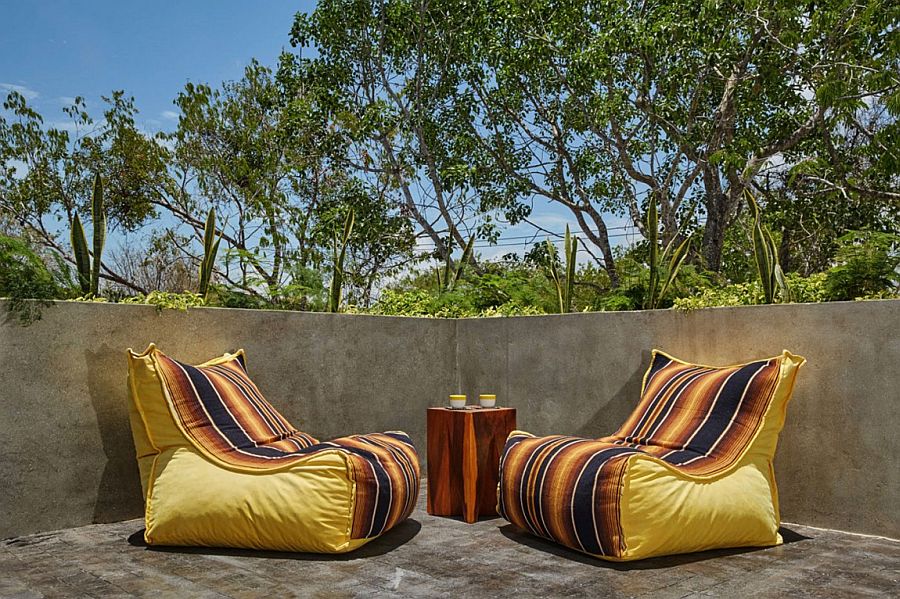 It is the "Earth Studio" that sits next to the entrance garden on the ground level, with the "Wind Studio" taking up the rear and opening up towards the backyard. On the top floor, it is the "Fire Studio" that holds the social terrace and a gorgeous bedroom along with additional spaces. [Photography: Loris Guzzetta & Pablo García Figueroa]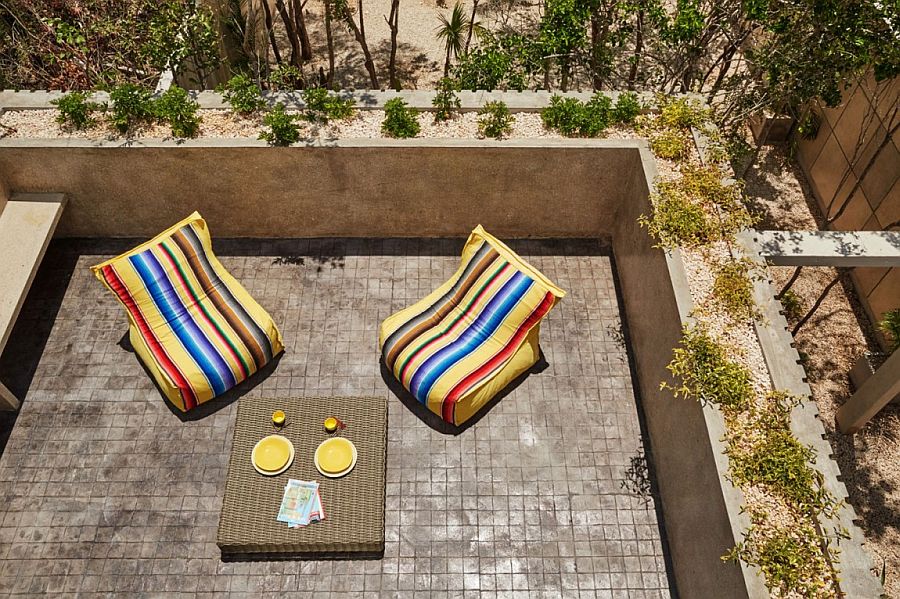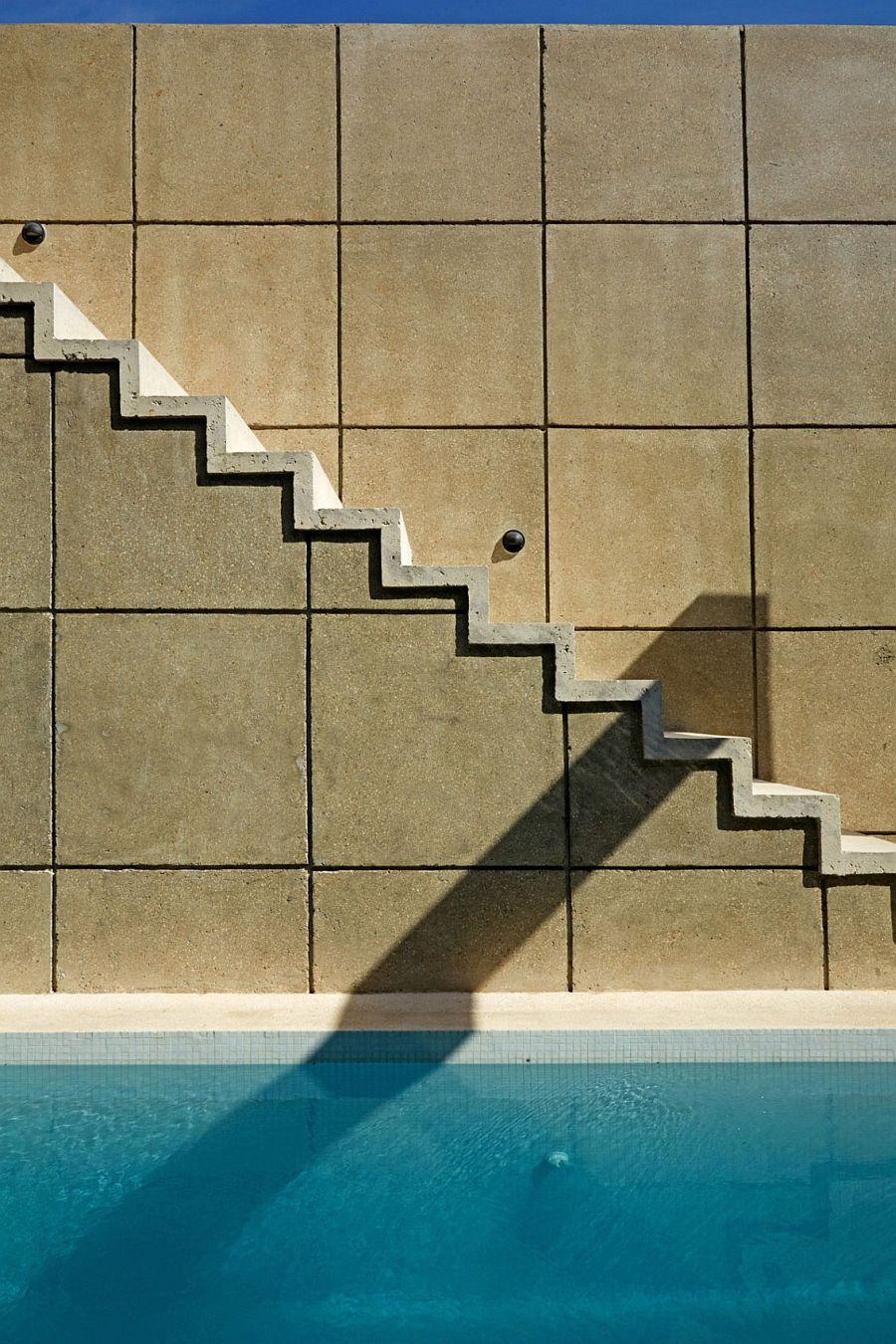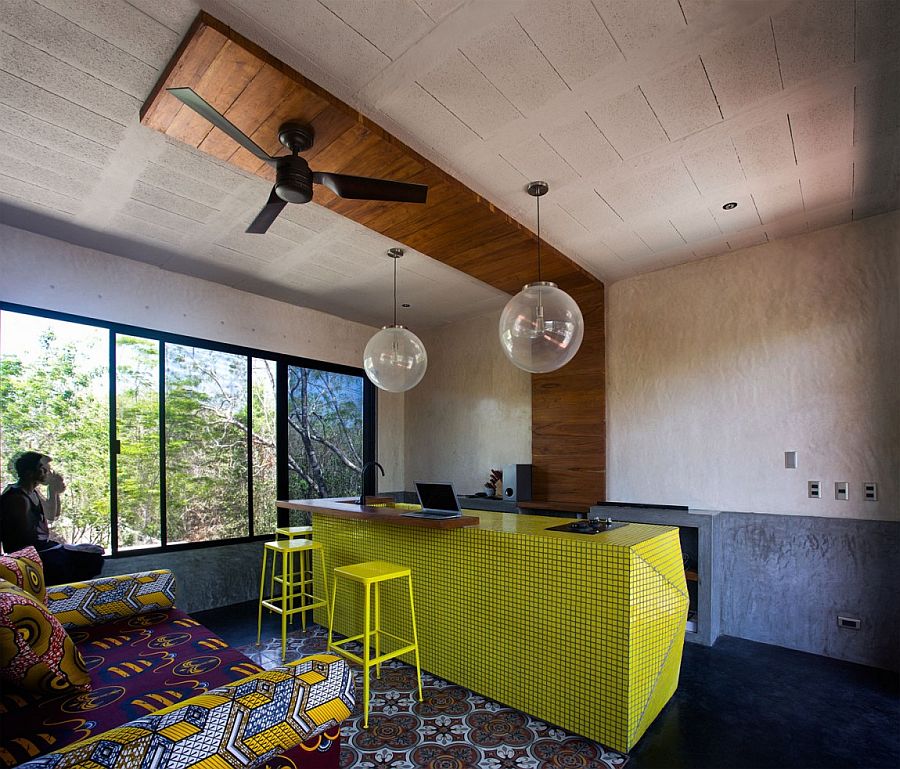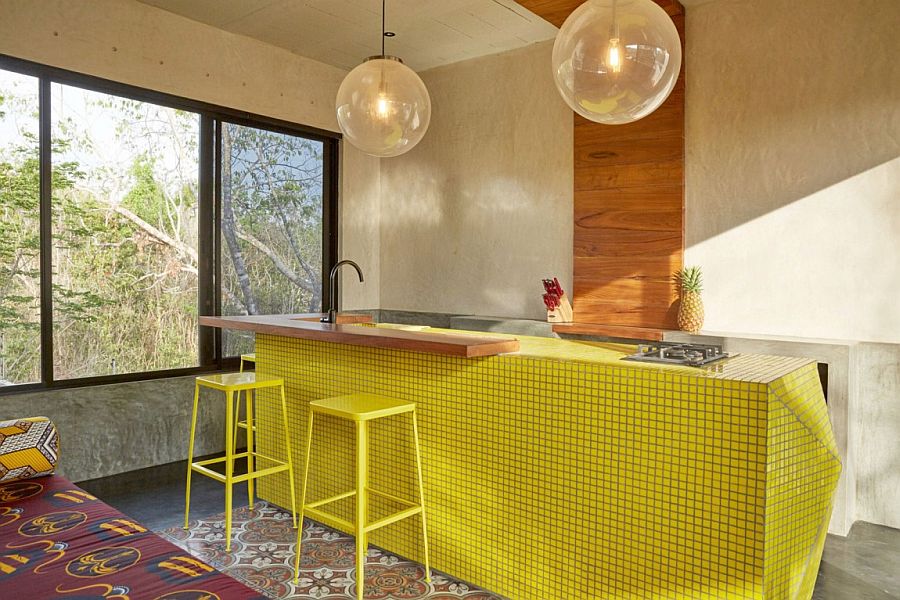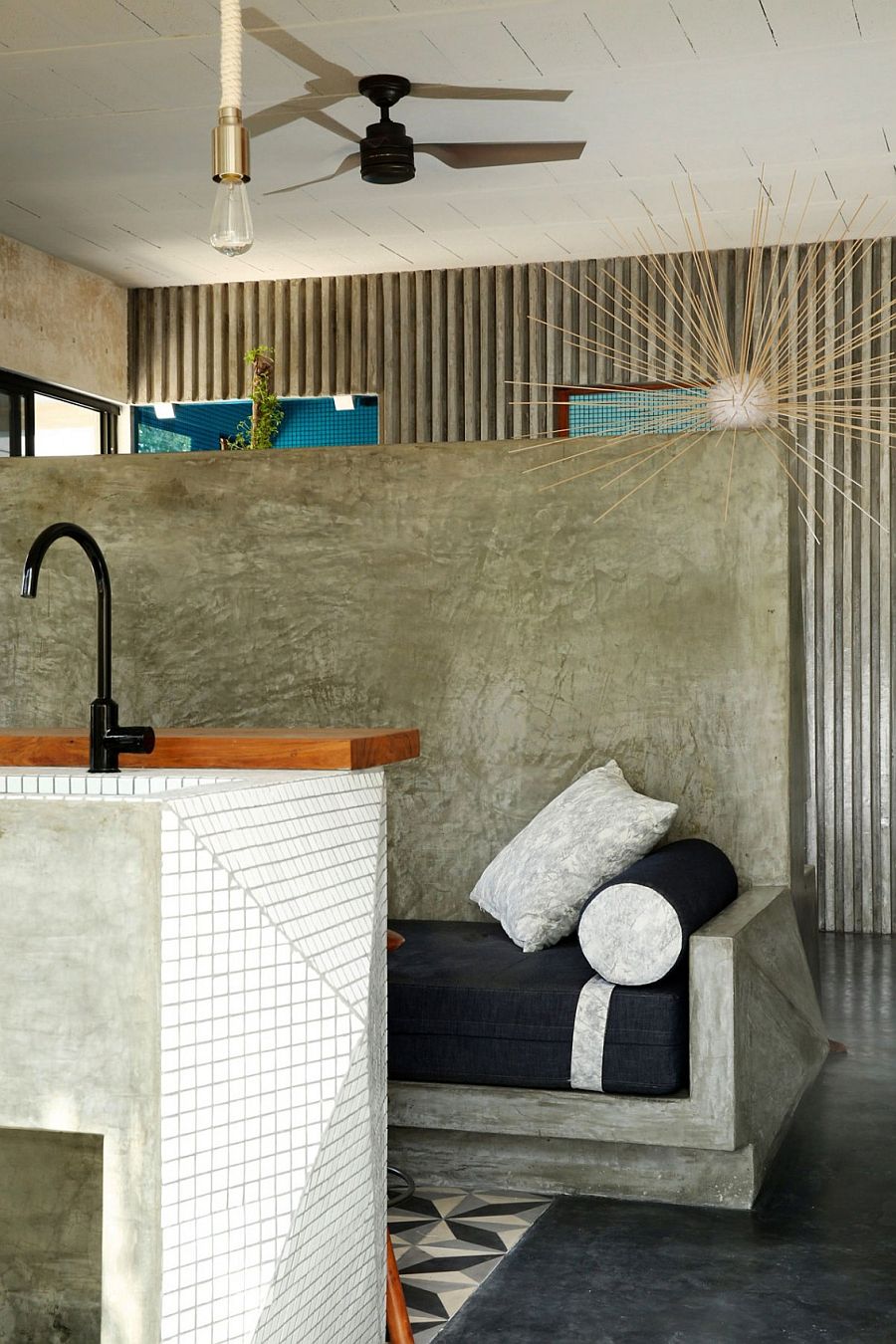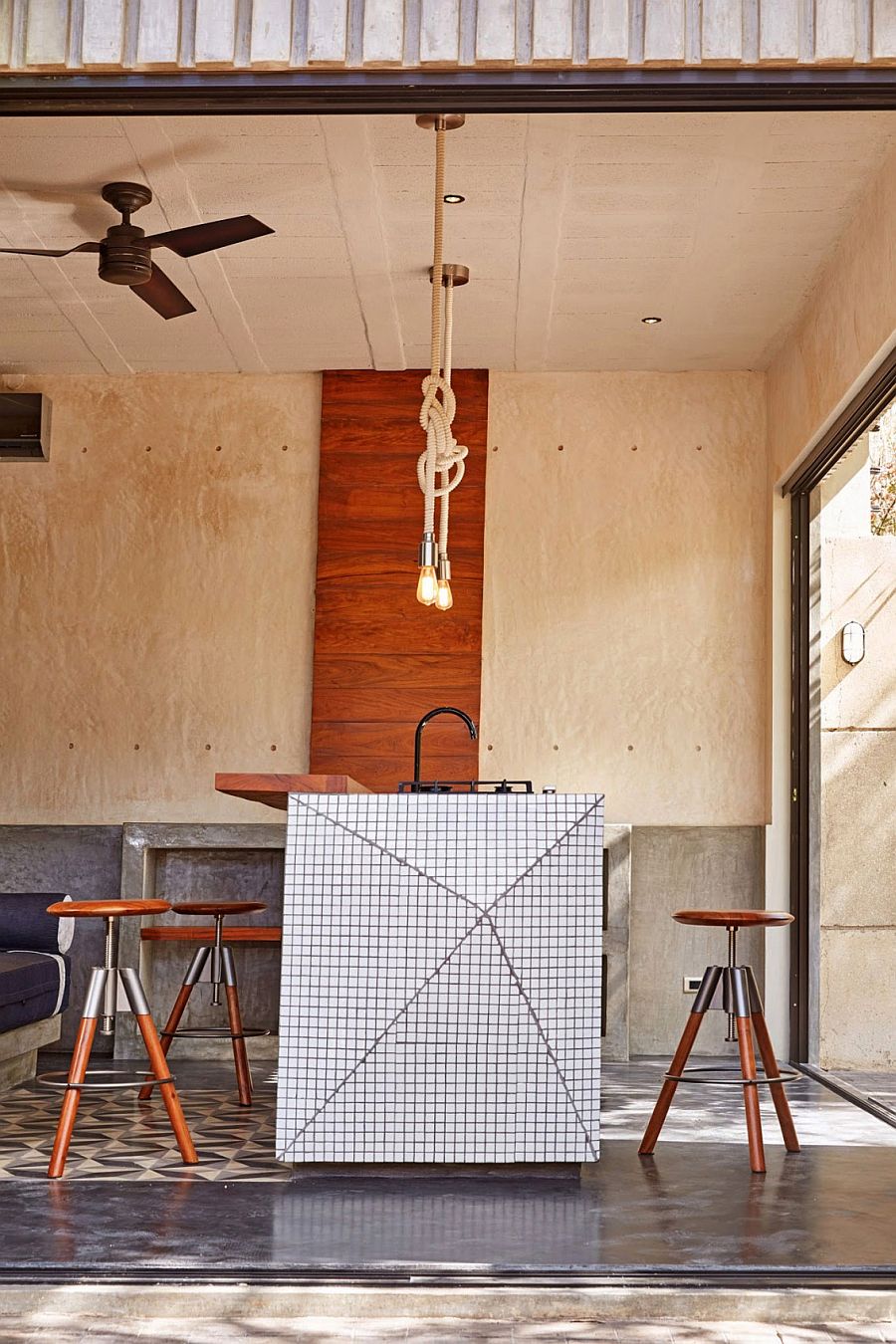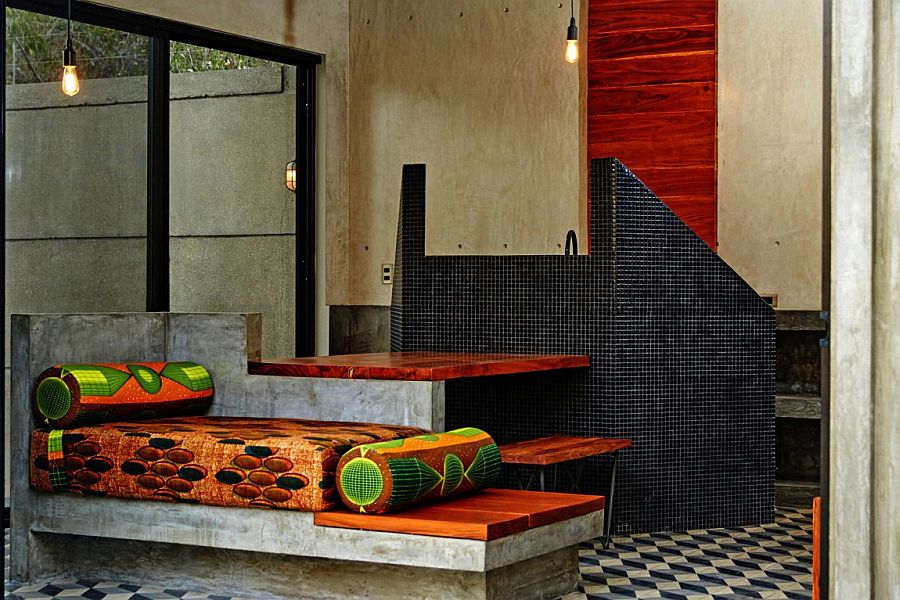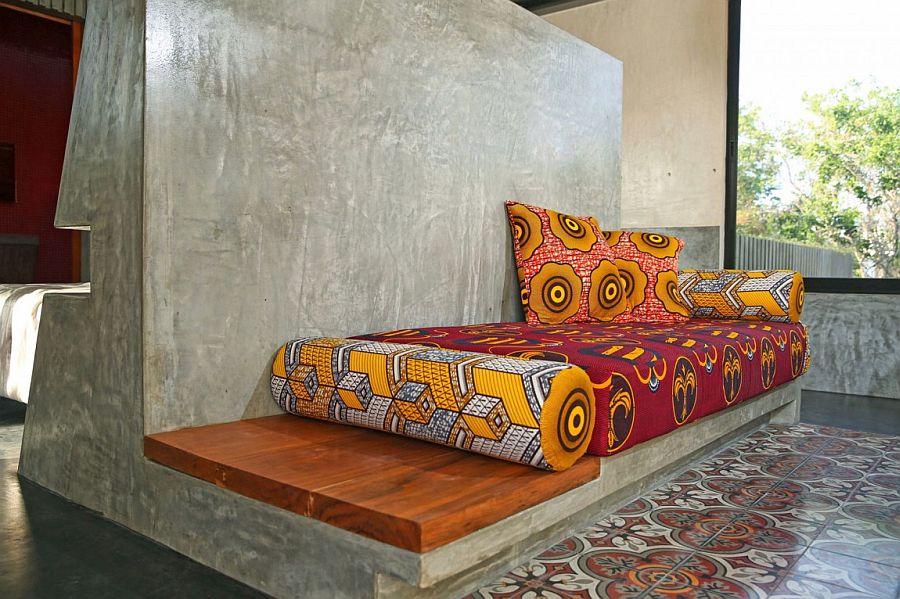 The joining together of materials was a composition based in an introspective of the client, working as well the interiors along with him. The process of personalization reached such an extent that if volumes are analyzed from an aerial view, they form a "T". There are some shades near the swimming pool that make a "T".