Everyone loves their pet. Pet owners pamper their dogs and cats like they're their own children, buying them everything from fancy food and expensive toys, to pet-specific clothing and comfy pet beds. A pet bed is one of those things that you need to have a bit of room in your home for — even if it's just in a corner or along a wall. They don't often go perfectly with your decor, but at least your pet will be happy, right?! Well, I'm here to tell you that you don't have to sacrifice your decor for your pet. Here are 15 adorable and decoratively functional pet beds that serve as tables too!
Easy Upcycling for Your Furry Friend
If you already have an old end table lying around, all you need to do is pry off some of the walls and maybe give it a new coat of paint to easily turn it into a pet bed. This one being sold on Etsy from VintageGoldFurniture was made from an old 1970s hexagon end table.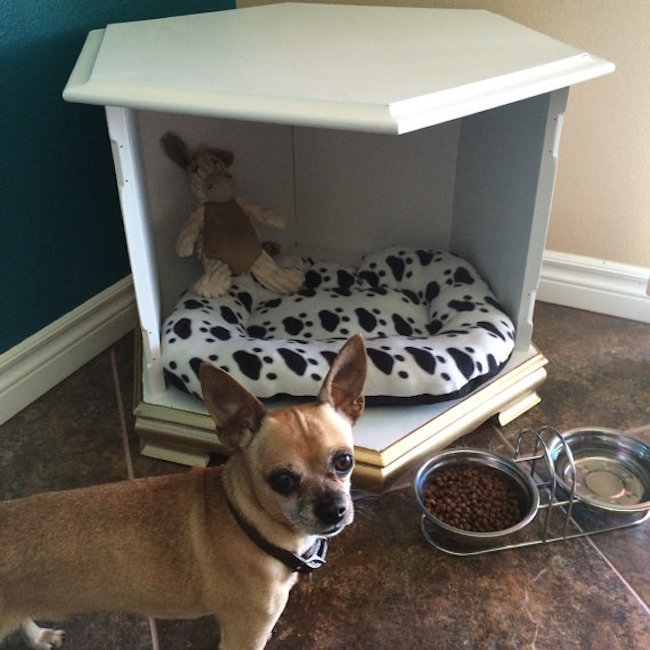 Diply had a whole bunch of cool pet beds featured, but this one made out of an old hollowed television set really stood out!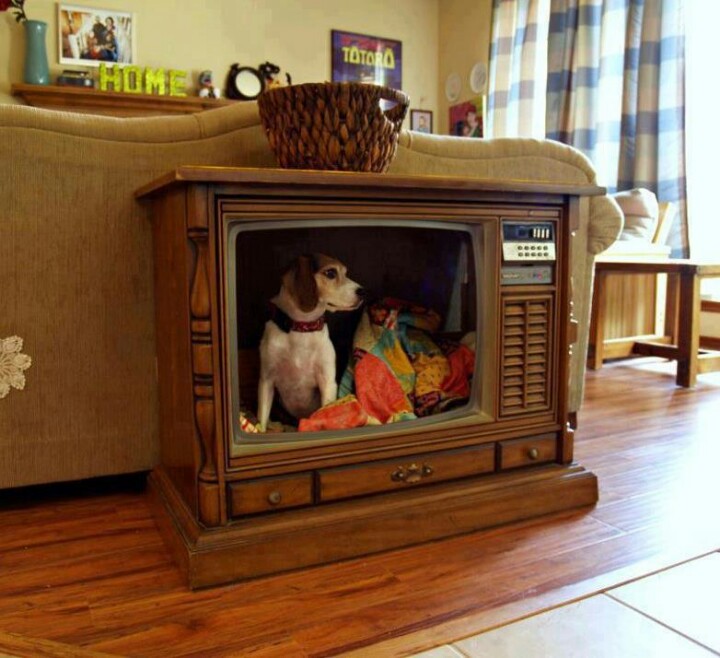 Momma Told Me has lots of great, colorful photos of this old thrift store cabinet turned into this cute bed for a small dog, complete with storage compartments.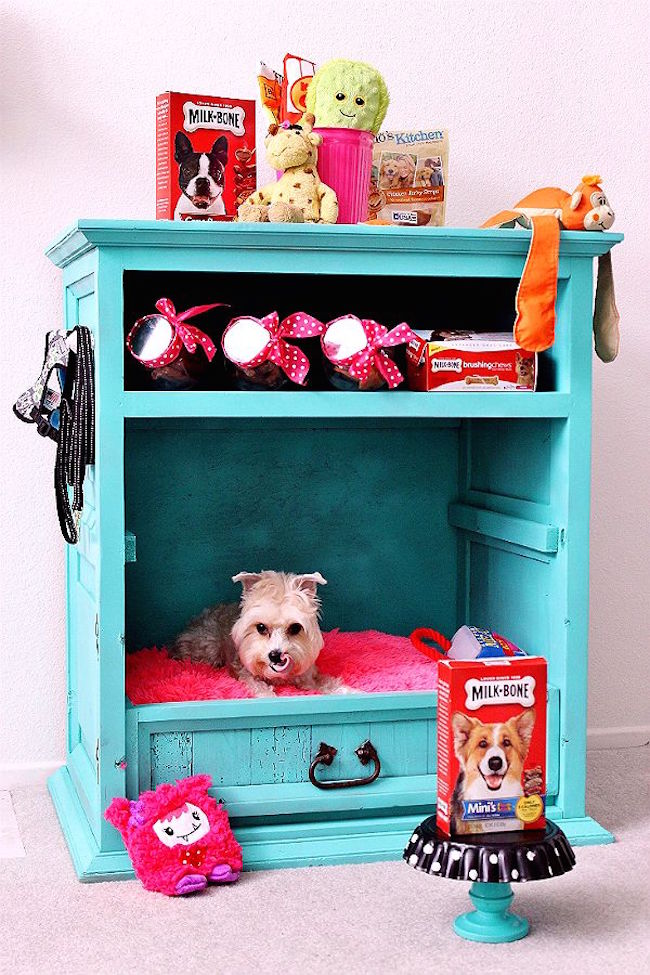 Another simple way to create a stylish dog bed is to take one of those decorative wood basket/storage pieces on its side, like this example from DIY Network.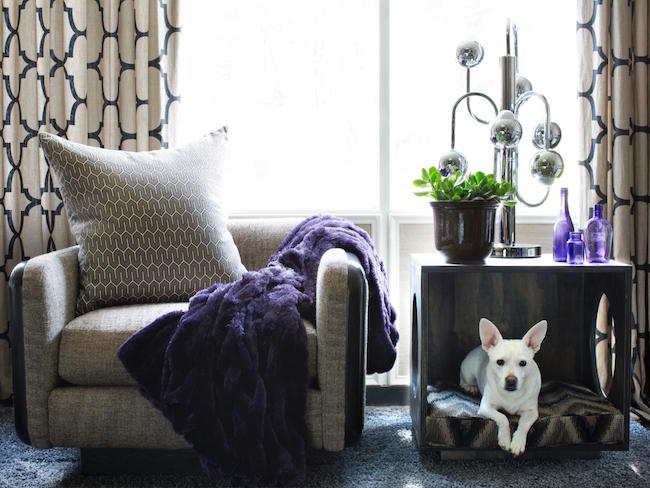 Bedside Buddies
Do you let your pet sleep in your bedroom with you? If you do, you'll want to have a look at some of these adorable bedside tables that have spaces for your small dog or cat too. These two examples are from DIY Network and IKEA Hackers.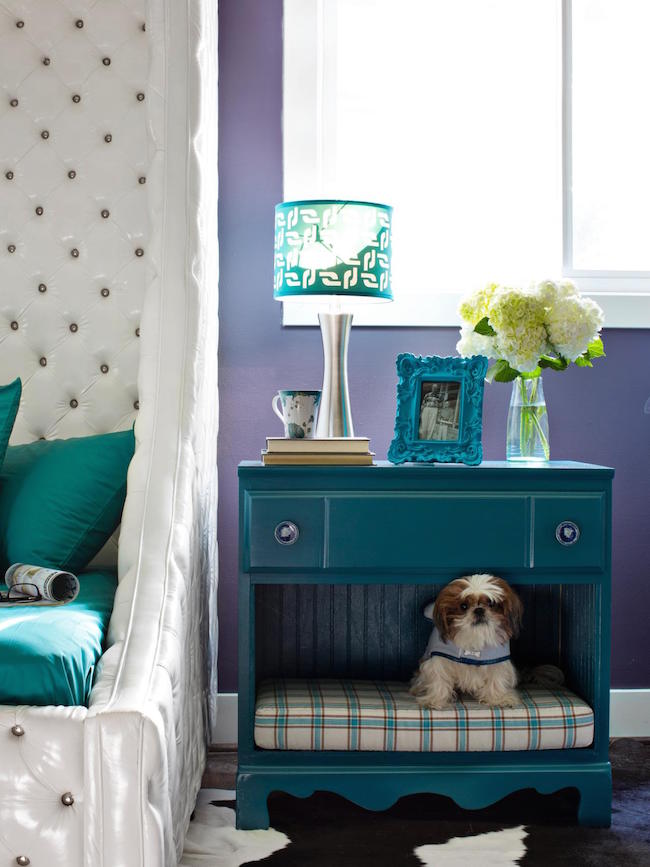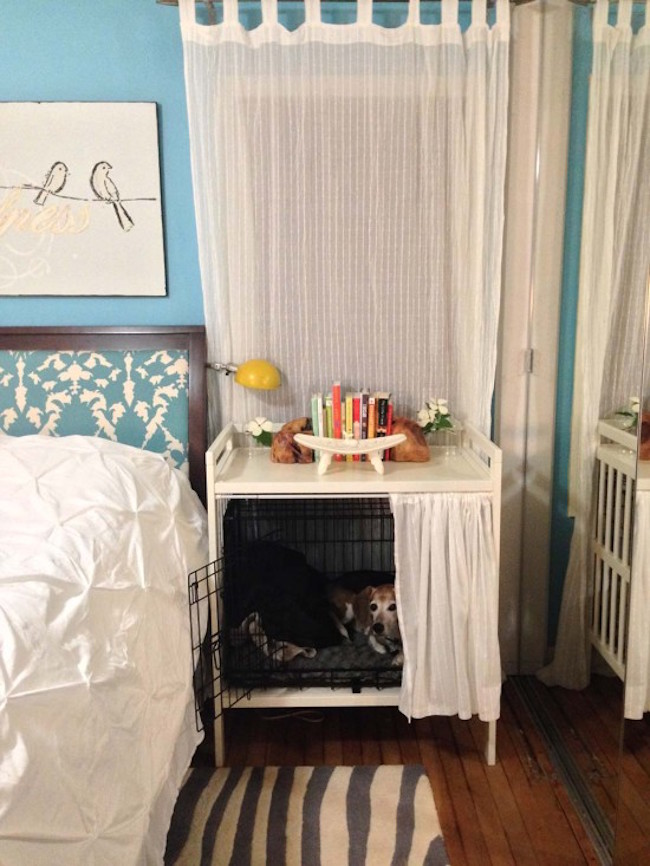 Living Room Lounging
Where there's room for a side table in your living room, there's room for your pet's bed as well. Check out these first two wooden tables that double as dog crates, featured on Daanii.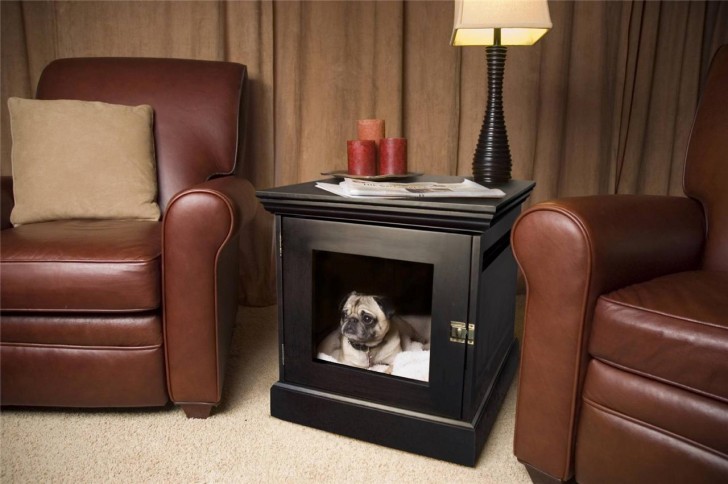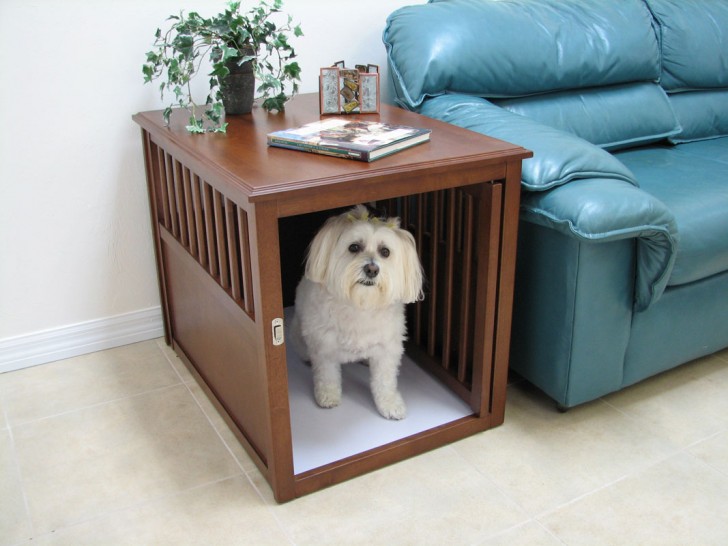 These are types of beds or crates that have already been designed for pets and for your decor. DenHaus sells a very chic one with a more modern look.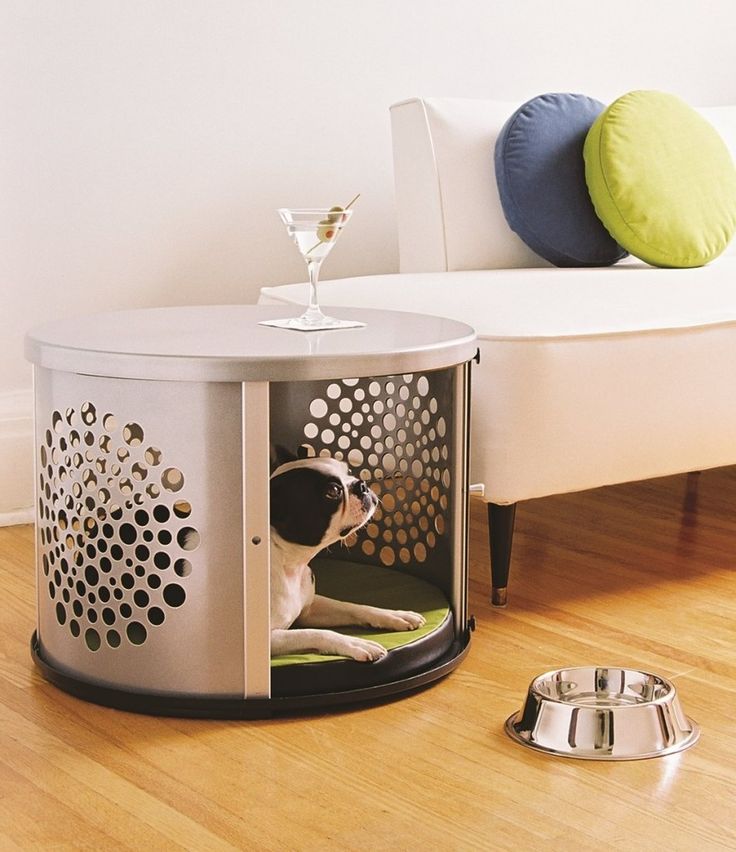 DIY Network featured a dog bed that's fully upholstered with flannel fabric inside — a very generous way to spoil your pooch!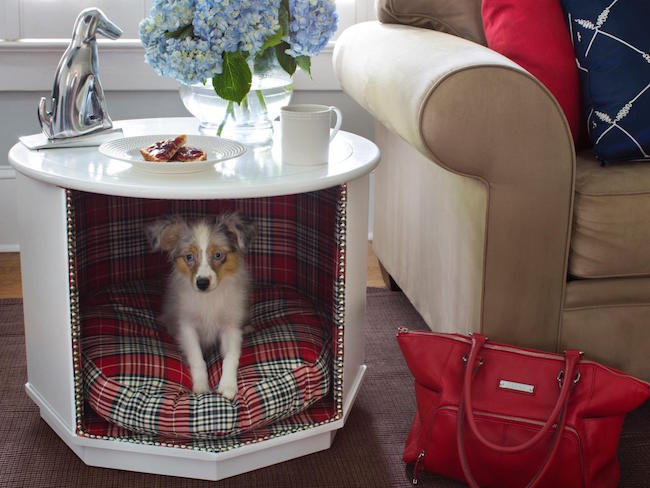 PinnacleWC is an Etsy shop worth checking out if you'd like to shop around for a nice looking dog crate. You'll notice that the two featured below are actually big enough for some larger dog breeds.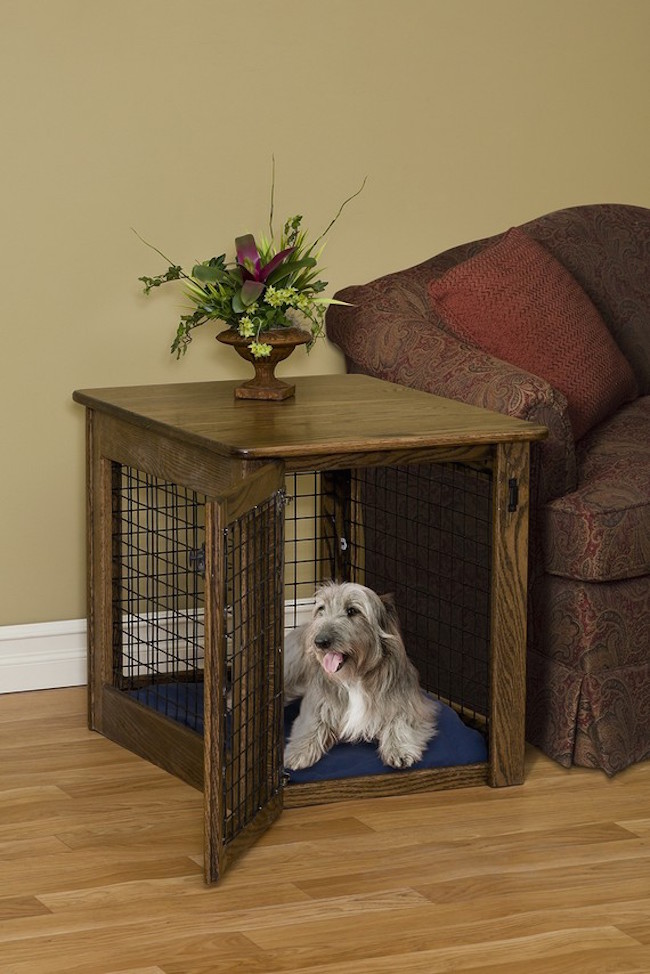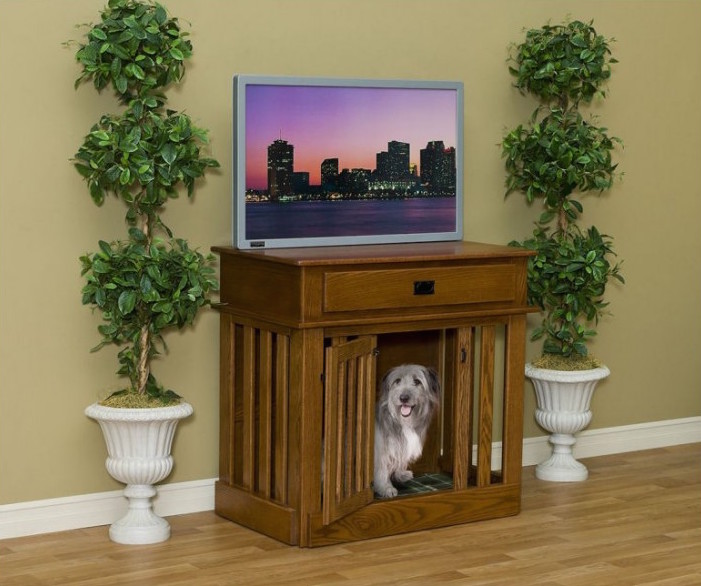 Luxurious Pet Preferences
If you're really going to spoil your pet with one of these, why not go all out? Katie Raines has some great photos of her DIY doggie bed that even has some cute jewels inside for decoration.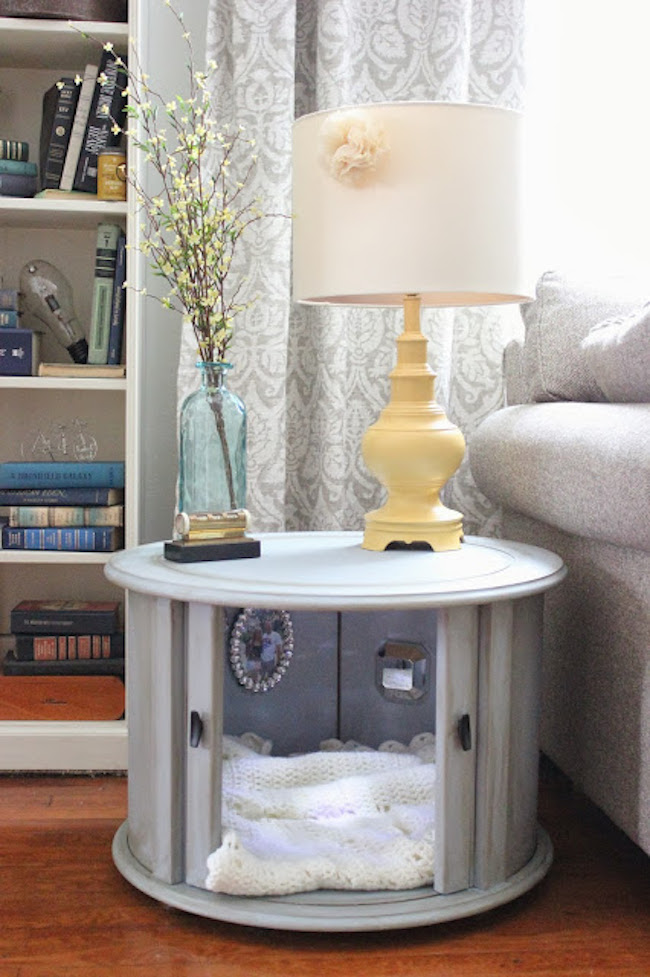 Cats shouldn't be left out. Take a look at this creative cat bed table featured on Mouse Breath that features a miniature clock, picture frames, and even a "do not disturb" sign.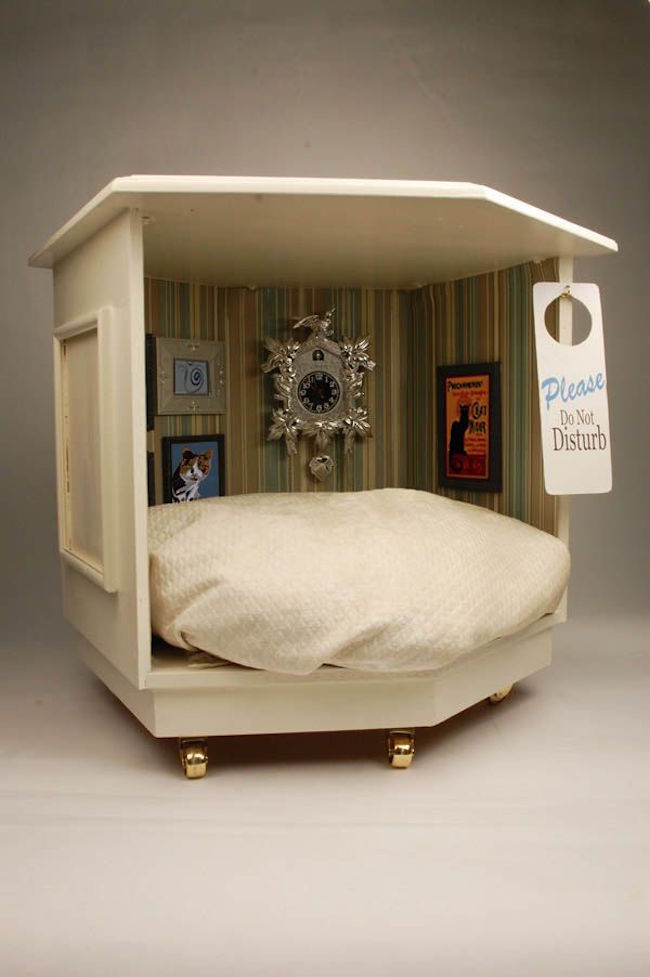 For one last easy DIY project, you can take a regular end table — like the one featured below — and add some mini curtains all around the inner corners to turn it into a bed for your pet. It almost looks comfier than a human bed!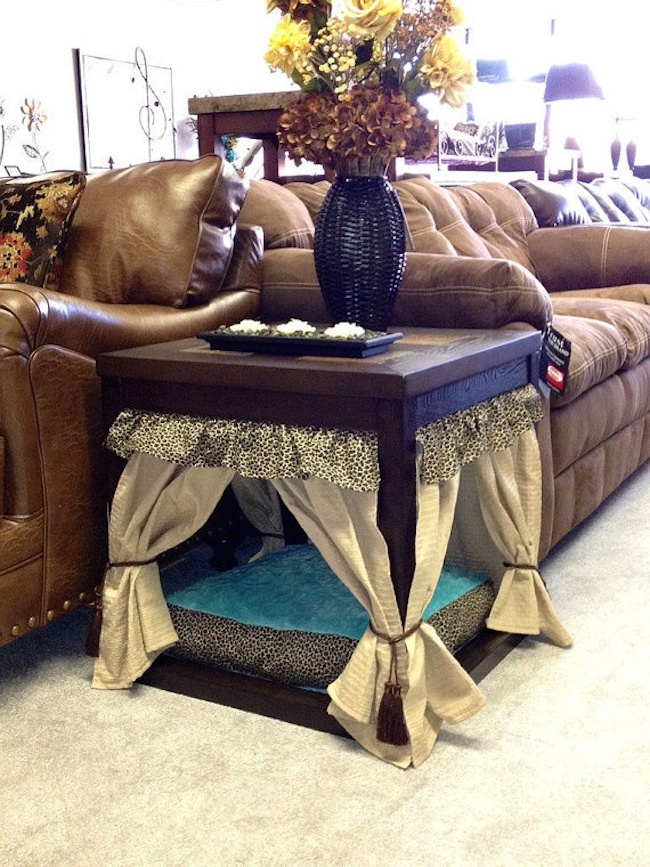 If only dogs and cats could appreciate interior design. At least they'll know they have a tiny space to call their own!