Sophistication, practicality and a hint of Hollywood-inspired visual aura that leaves you mesmerized – M Residence designed by Studio Tate is surely unlike any other penthouse that you will see in the fabulous city of Melbourne. Overlooking the lovely botanical gardens, the renovated home combines classic décor pieces, a neutral color palette disturbed by pops of bright color, and a dash of LA glamour to create an interior that is both relaxing and exciting at the same time. It is an ingenious blend of tranquility and tantalizing hues in an irresistible fashion!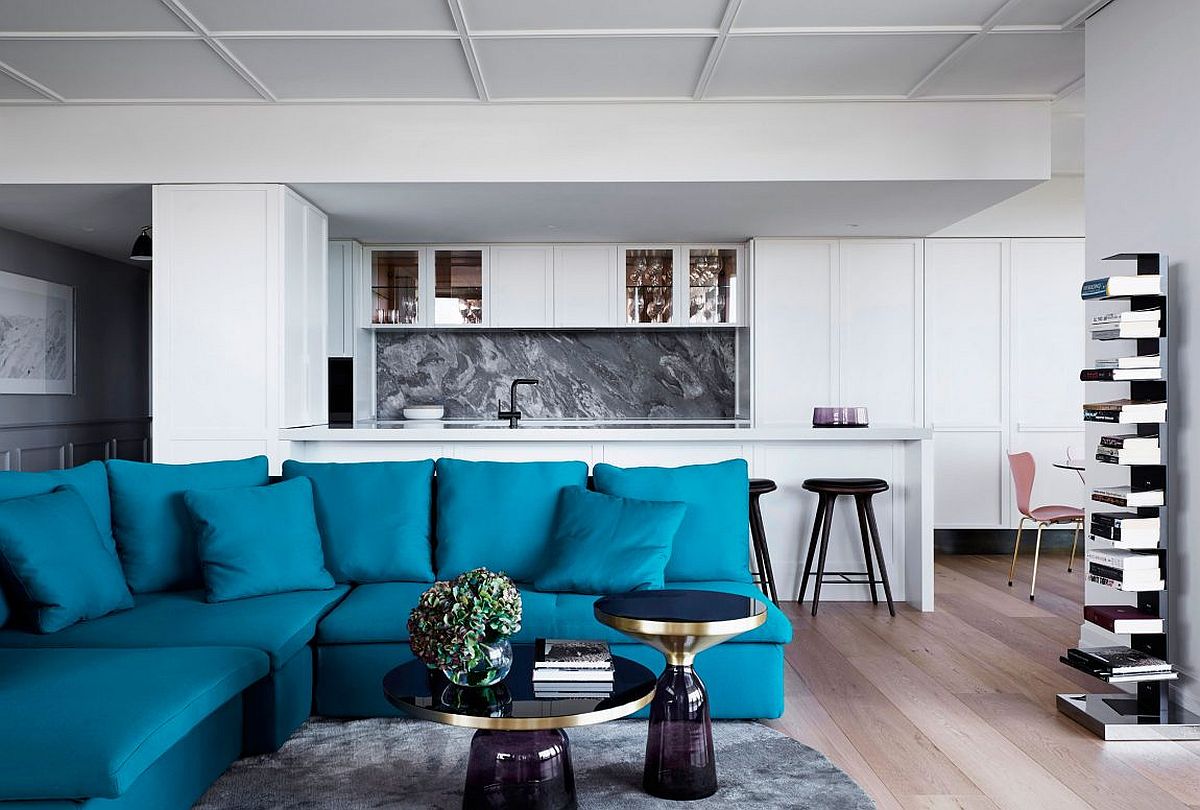 RELATED: Chic Décor and Concrete Walls Welcome You at Snazzy Ipanema House
The interior of the existing penthouse was completely revamped to create a more open living area, while the second bedroom on the top level was transformed into a study. An opulent master suite was crafted combining a sense of privacy with fabulous views of the cityscape, even as the outdoor dining area and hangout were integrated with the interior in a seamless manner. Black, white and shades of gray create a perfect backdrop inside the house, allowing additions such as the bright peacock blue couch, the brass lighting fixtures, pink dining table chairs and splashes of green to shine through.
Striking artwork and a dashing living environment complete a transformation that ensures the penthouse stays relevant in terms of both its aesthetics and ergonomics for years to come.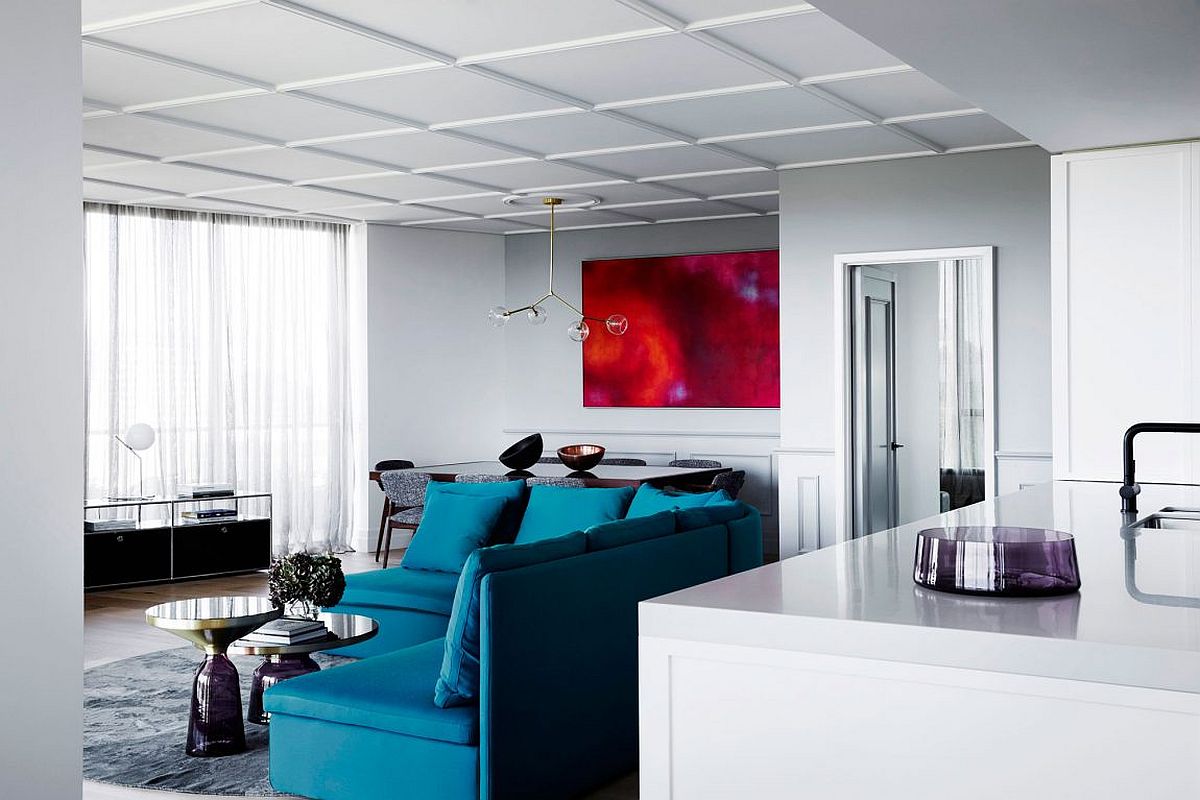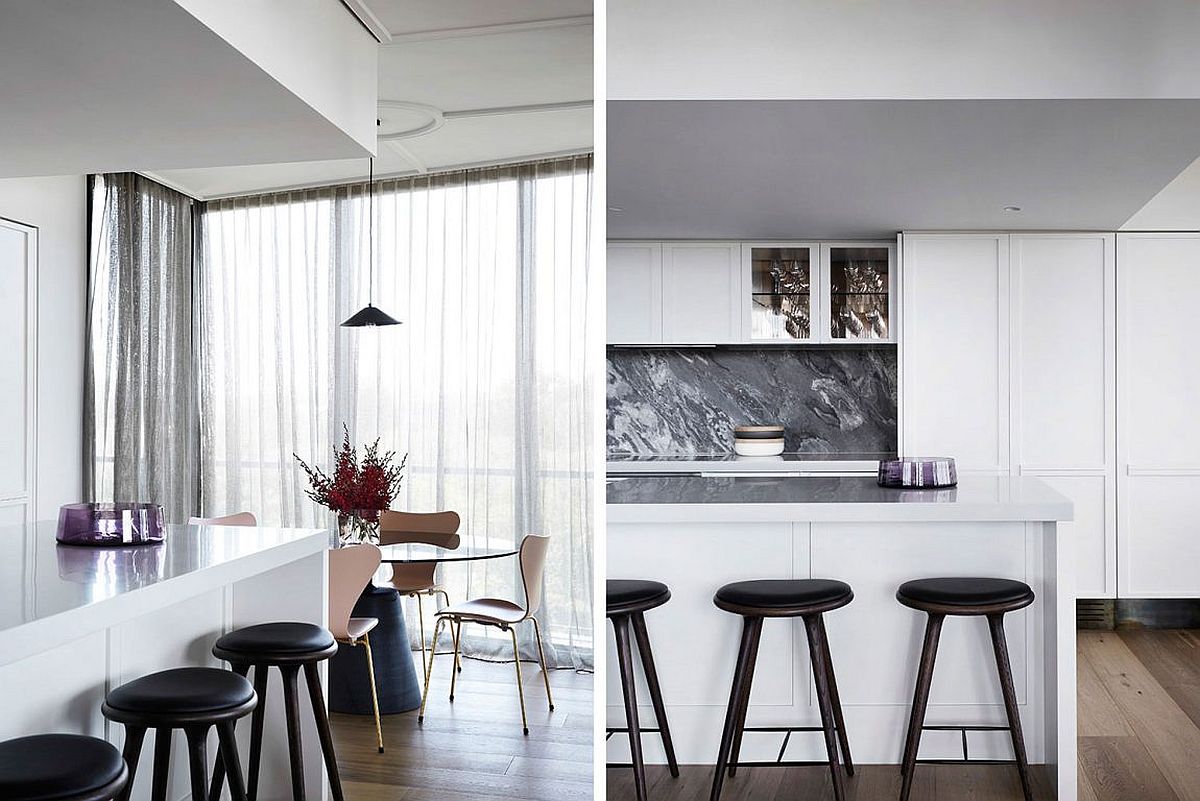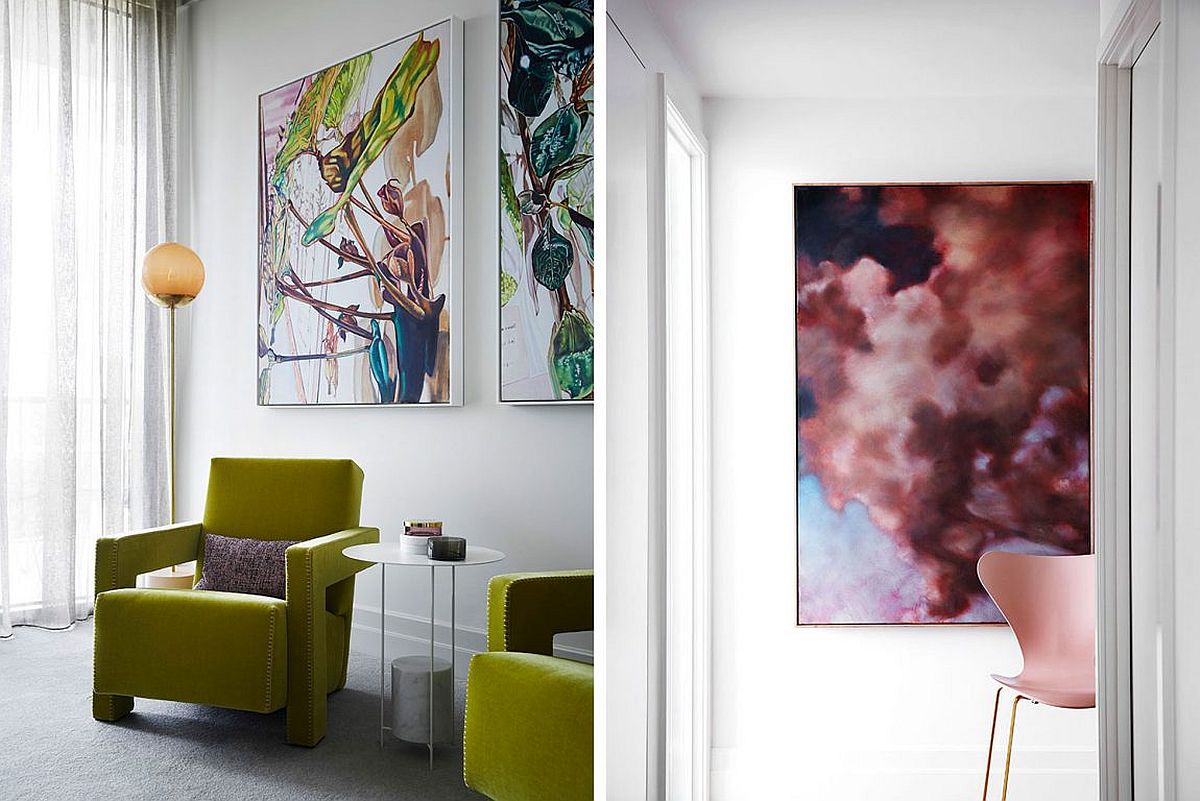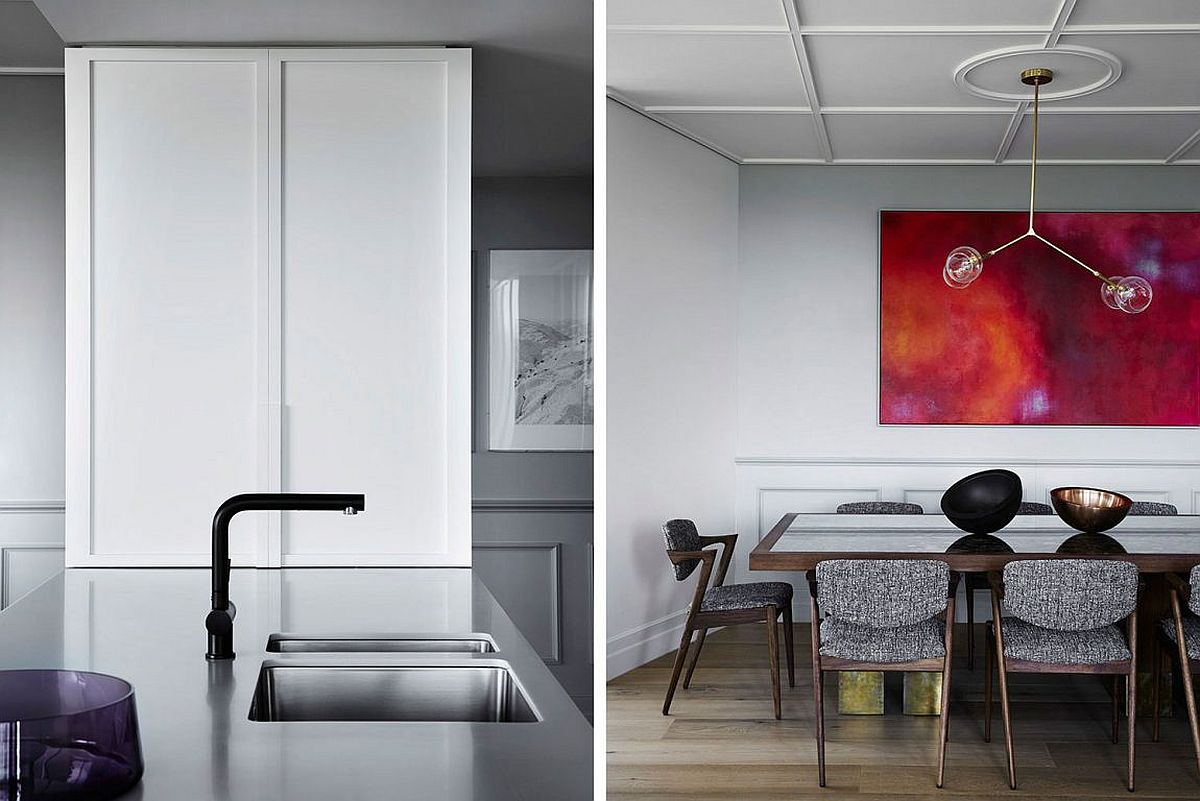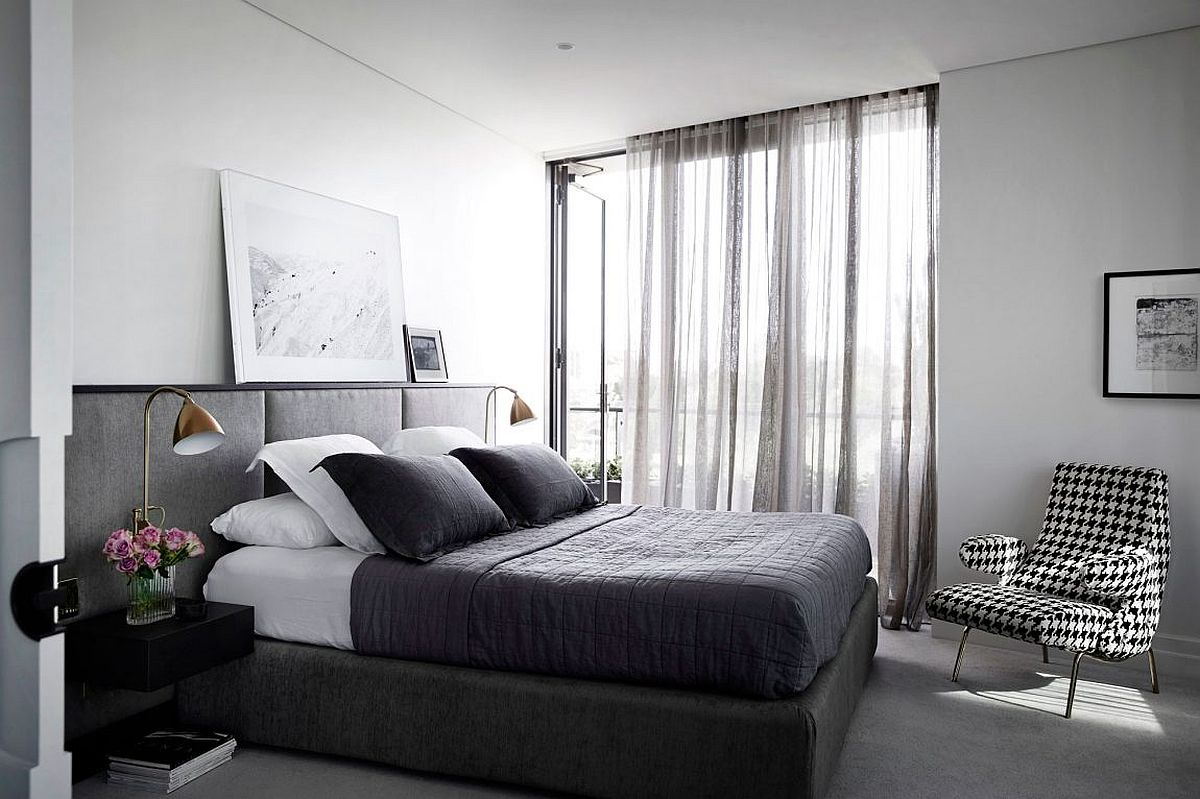 Each element of this project was an exercise in detail. We think of it like the clasp on a luxury handbag – subtle notes of luxury that speak volumes. Picking up on our client's love of black and white, we made this a central theme throughout the apartment, such as the chevron tile with black stone border in the master ensuite.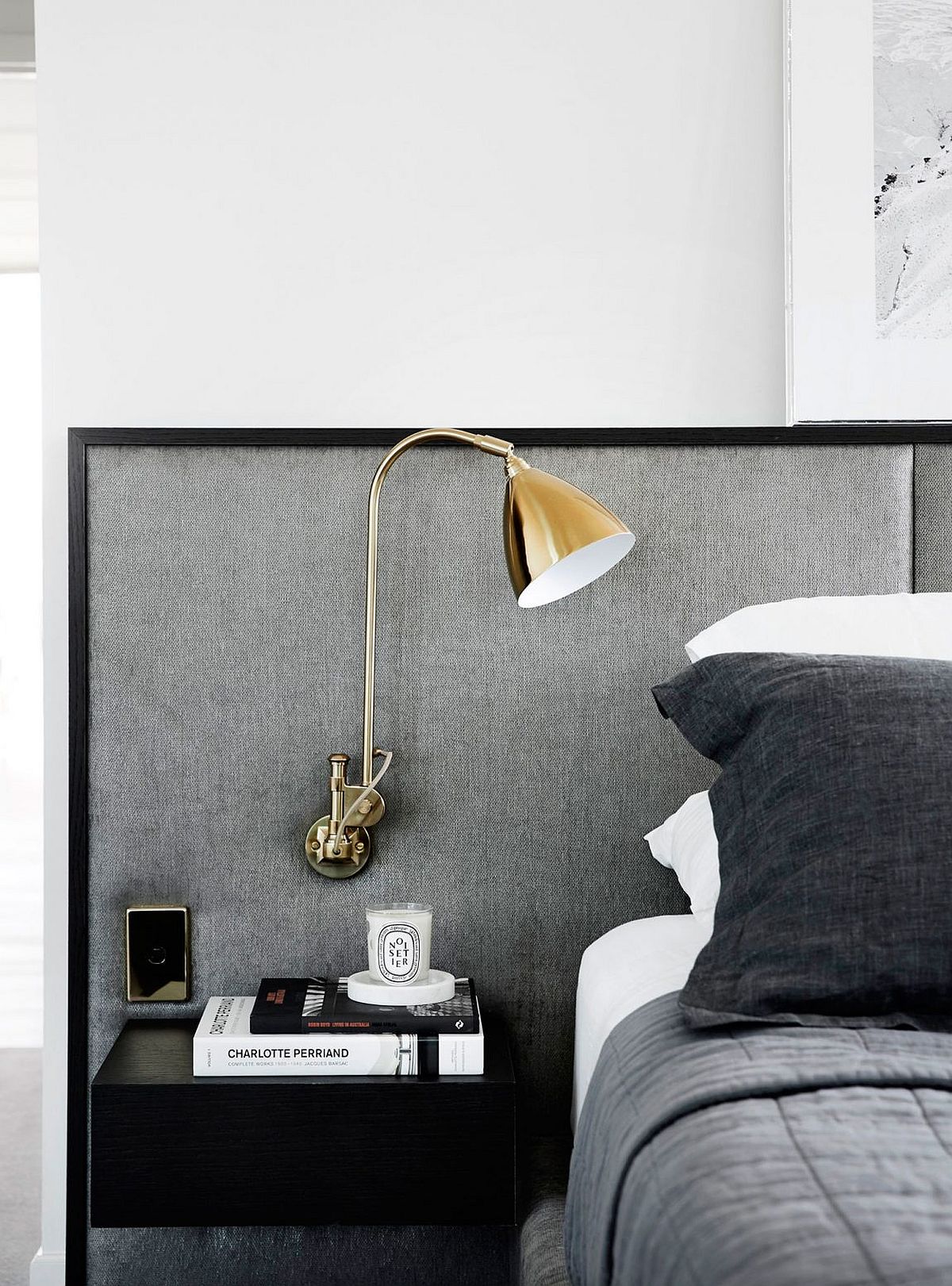 RELATED: Breathtaking Opulence: Posh New York City Penthouse Leaves You Awestruck