London is a city where there is plenty to explore and often first-time tourists will tell you that even after a week of frantic sightseeing, there is still so much more left to do in this multi-cultural, cosmopolitan hub. It does help though if you have a relaxing and centrally located apartment of your own, which acts as the perfect hub from which you discover the very best of London. Nestled in the charming neighborhood of Clerkenwell, this two bedroom penthouse offers one such gorgeous escape.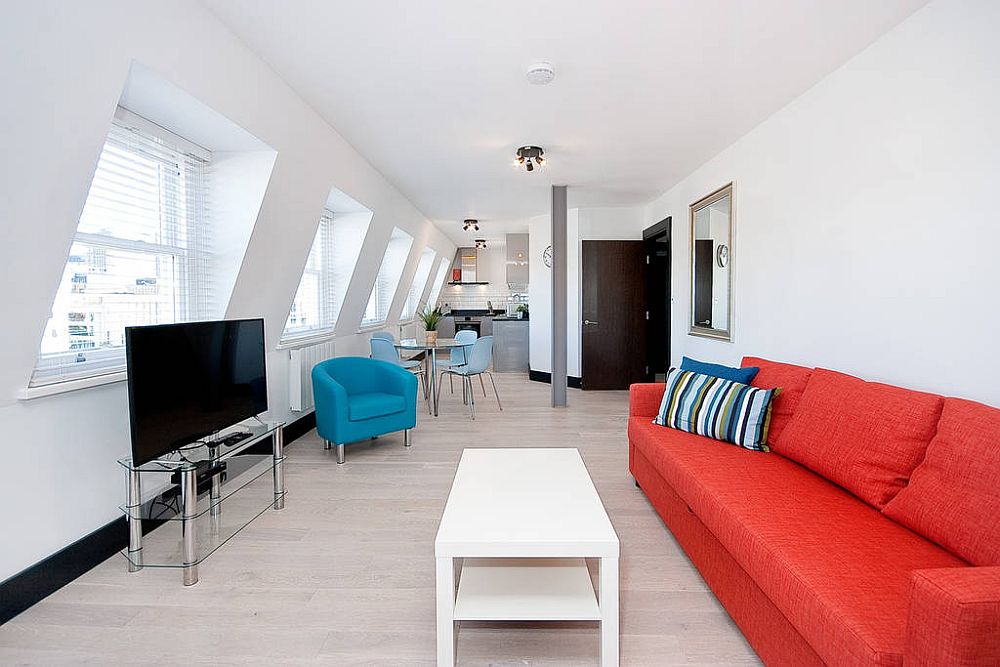 Located just a few minutes away from the Farringdon station, The Jerusalem Tavern and a series of shopping complexes, pubs and coffee shops this Warehouse Living in Clerkenwell is well-connected and yet takes you away from the beaten path. Part of a renovated industrial warehouse, the 80-square-meter penthouse feels much more spacious than it really is thanks to the white backdrop and the flood of natural light that fills it. A bright and bold couch in red along with snazzy blue armchairs bring color to the monochromatic living area while a L-shape corner kitchen provides everything you need to serve up a delicious family lunch.
RELATED: Talismanic Conversion: Dream Apartment in Revamped London Warehouse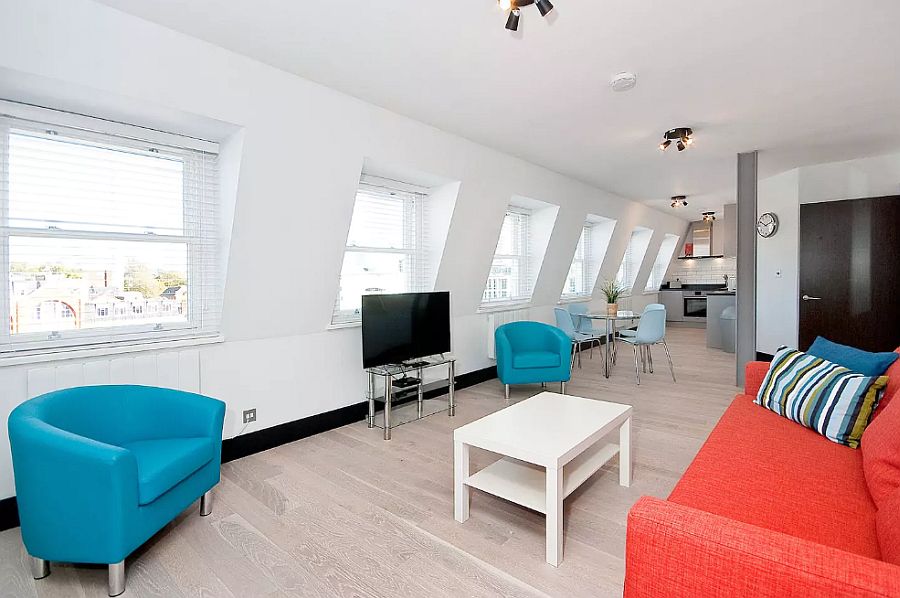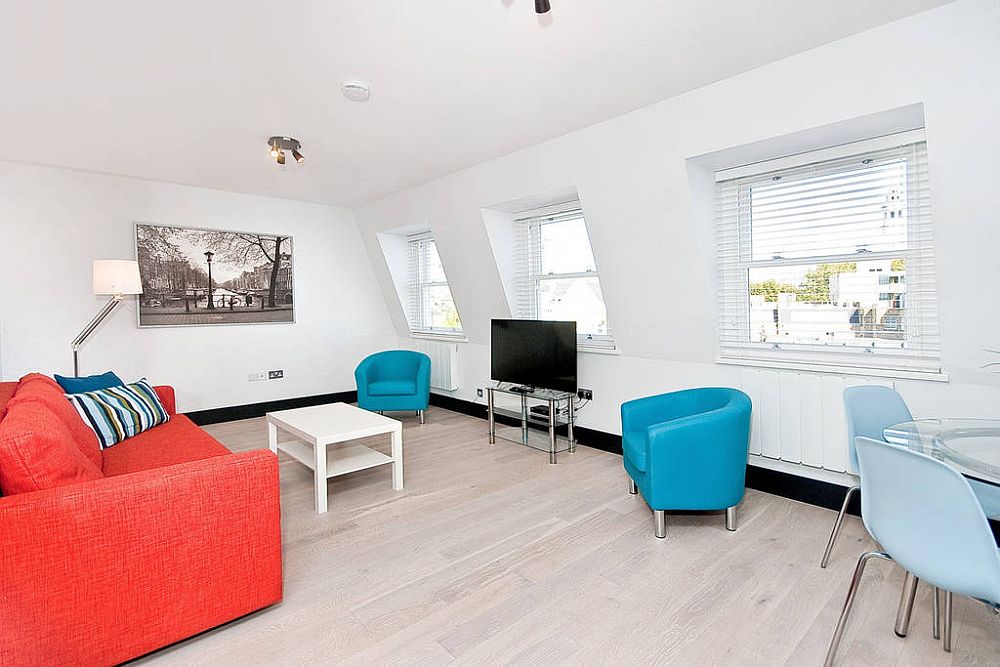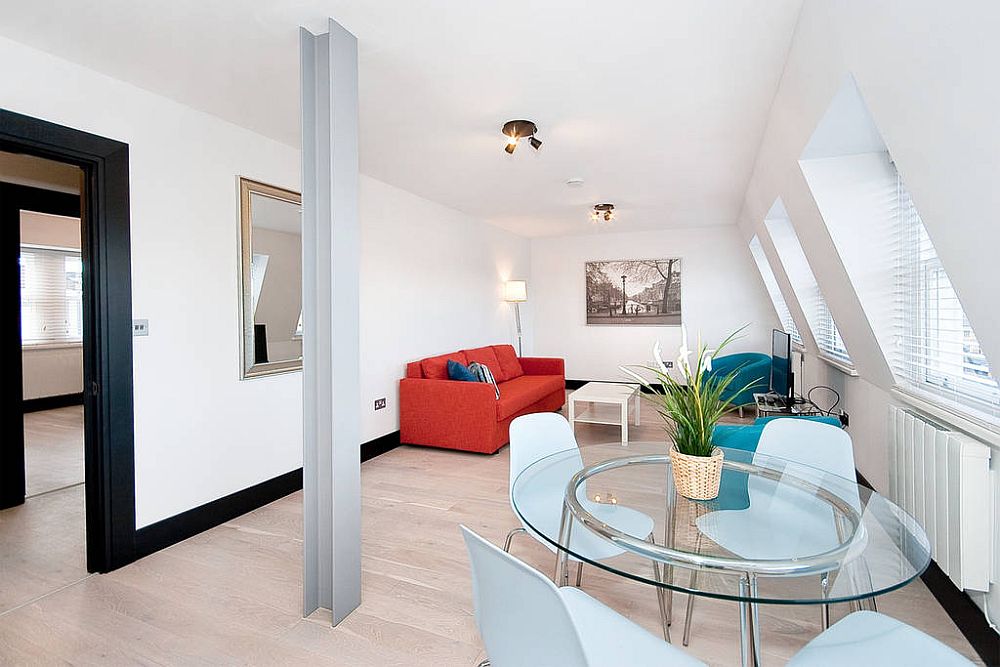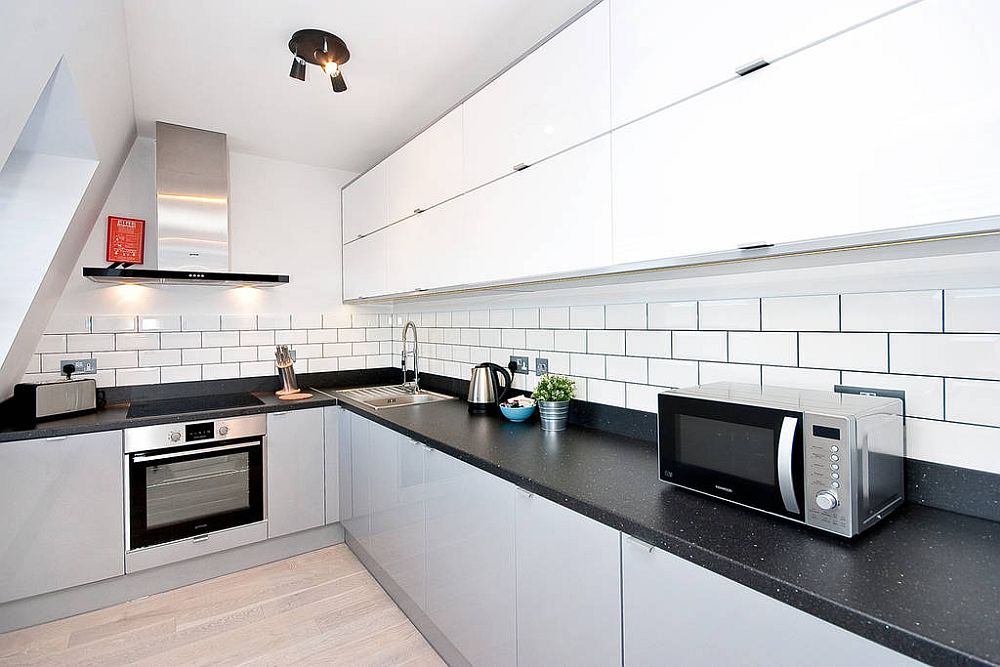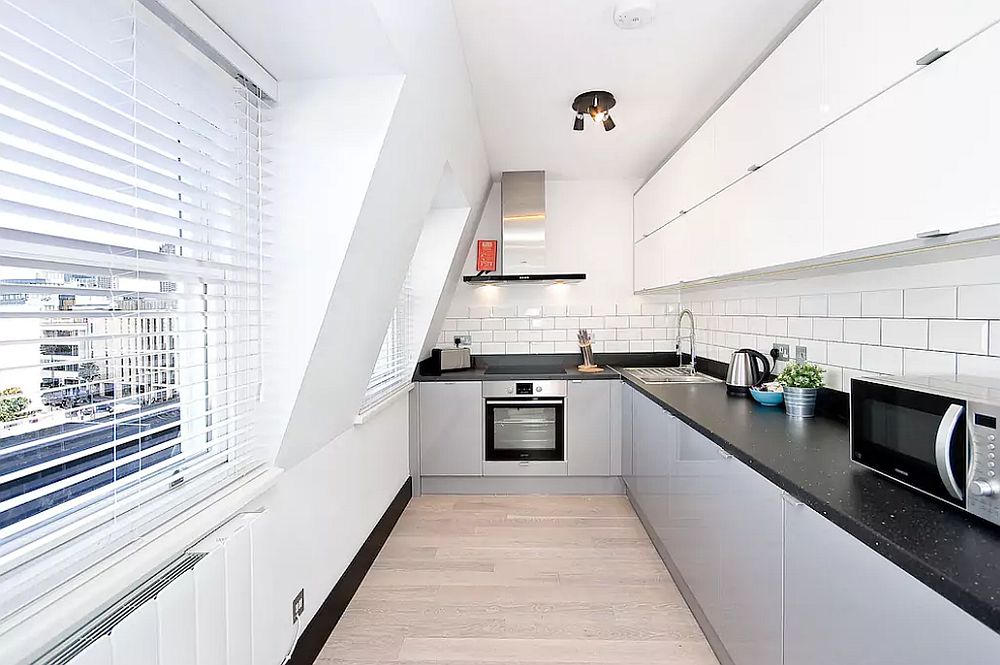 The two bedrooms can accommodate up to six guests with ease and ae also drape din white. It is wall art and bedding that brings color to these refined spaces. A view of London's skyline completes your stay at this fabulous Clerkenwell apartment.
RELATED: NYC Loft-Style Penthouse with Brick Walls Takes Shape in London