Less is more. This mantra is perfect for repeating during the holidays, a time when there is pressure to buy more, do more, and keep up with the daily routines of life and work. It's no wonder the serene photo below caught our attention, serving as an important reminder to take time out this Holiday Season. Time out for contemplating what's important in life, appreciating the beauty around us and reveling in the festivity.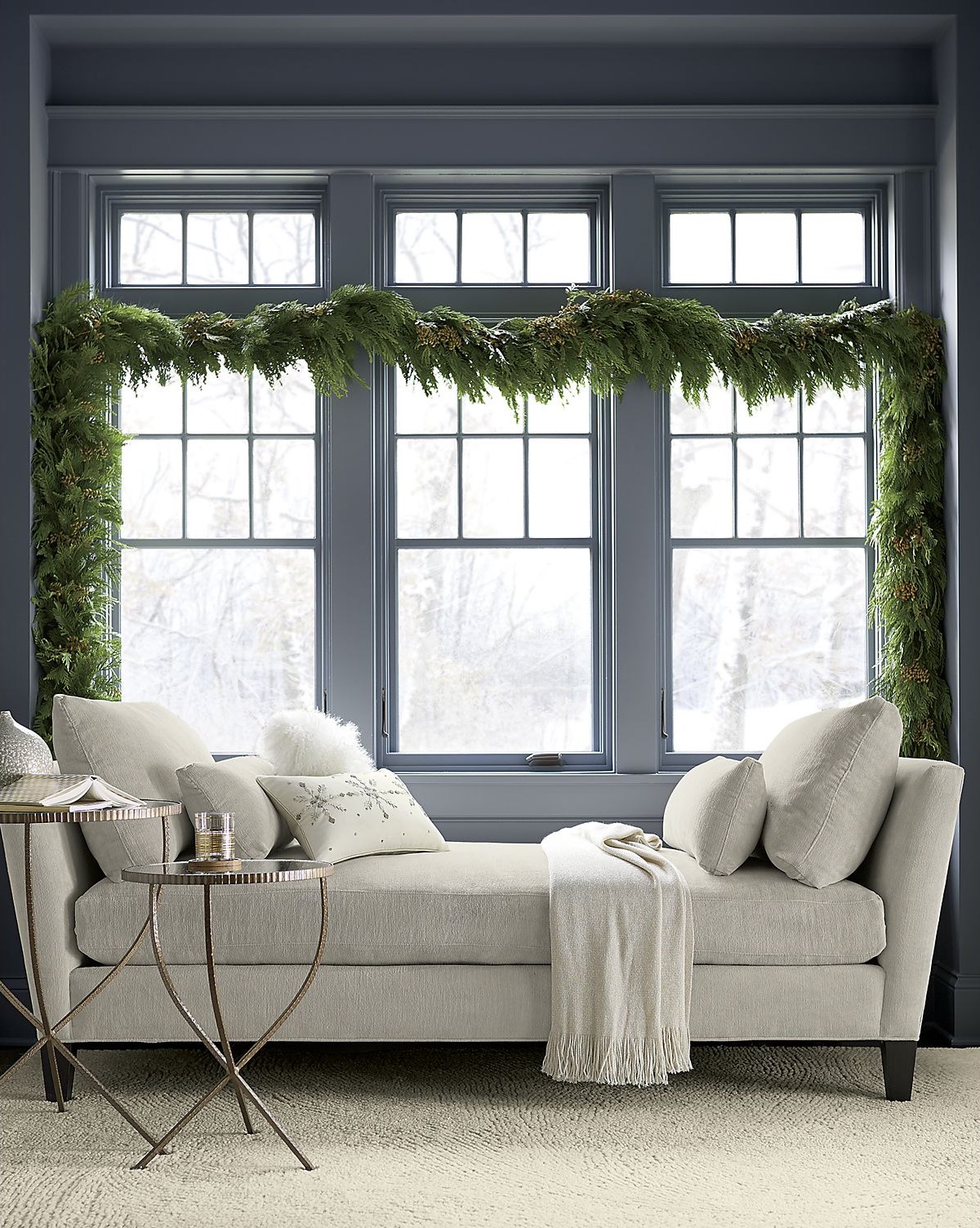 In today's post, we feature decor and vignettes that create a sense of peace, space and joy. In the spirit of reflecting on what really matters, we're not going to talk extensively about the products featured, but rather focus on the value of achieving sacred space. In this quiet time and space we can take on the world with renewed vigor and a balanced perspective that shines the light on helping others and spending time with the people we care about. Read on for details… [photo from Crate & Barrel]
Just Hanging Out…
To kick things off, we have a trio of photos featuring hanging decor that draws the eye upward, decking the walls without cluttering them. A hanging candle holder creates a sense of warmth. [from ferm LIVING]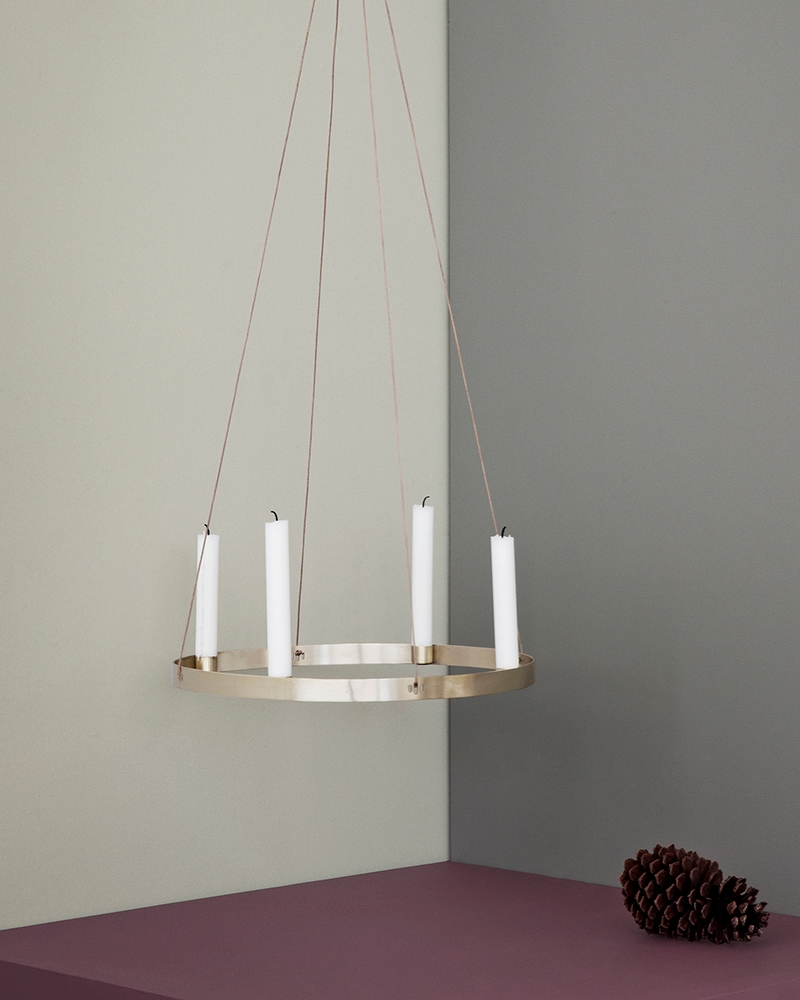 Minimalist ornaments can double as wall decor if they're large enough. Choose metallic tones for an extra shine. Not to mention, metallics complement most wall colors. [brass ornaments from ferm LIVING]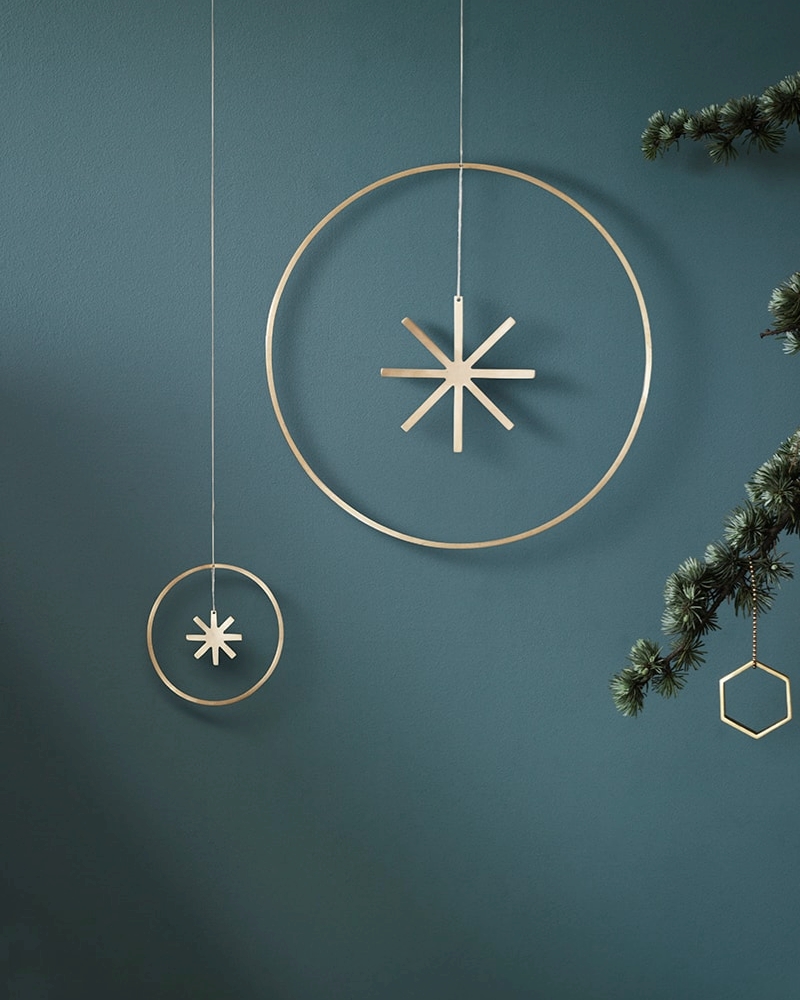 Instead of covering greenery with clusters of ball ornaments, try something unexpected and stunning, like brass Christmas tree candle holders. The geometry of the design speaks for itself in the image below. [photo from ferm LIVING]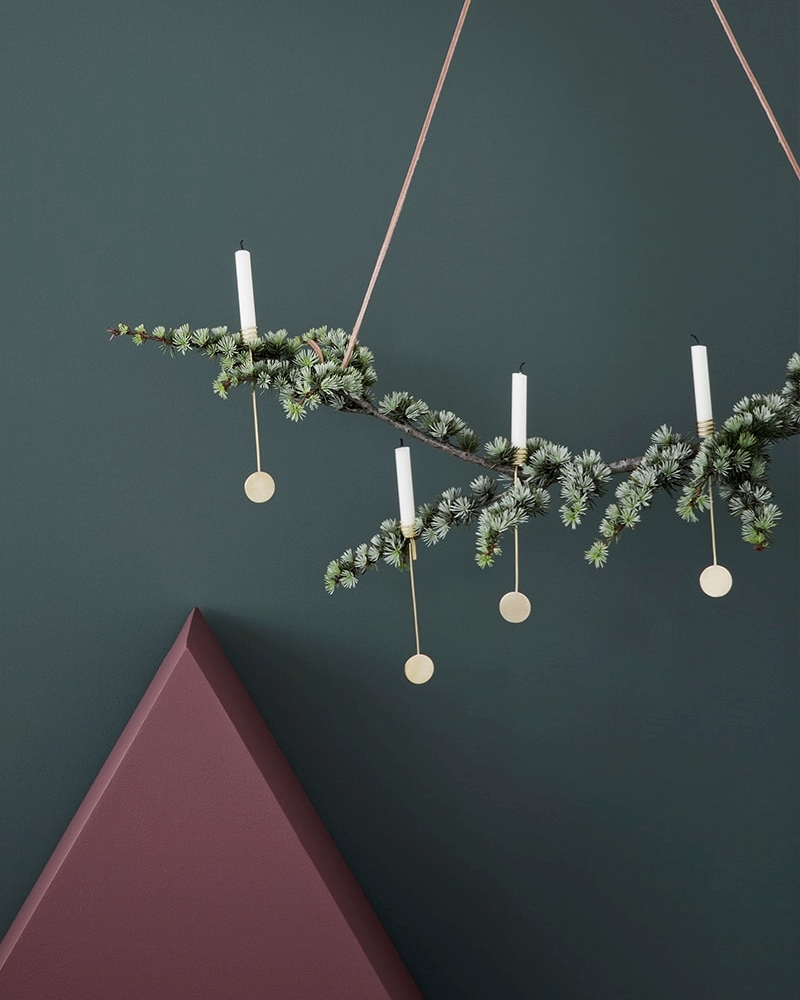 Marvelous Mantels
A perch above the flames, a fireplace mantel is a place of warmth and an opportunity for a display. If an abundant vignette comforts you, bring on the decadence! If you want something a little more sparse, try a modern statement that's both thoughtful and interesting. [wooden candle holder string from ferm LIVING]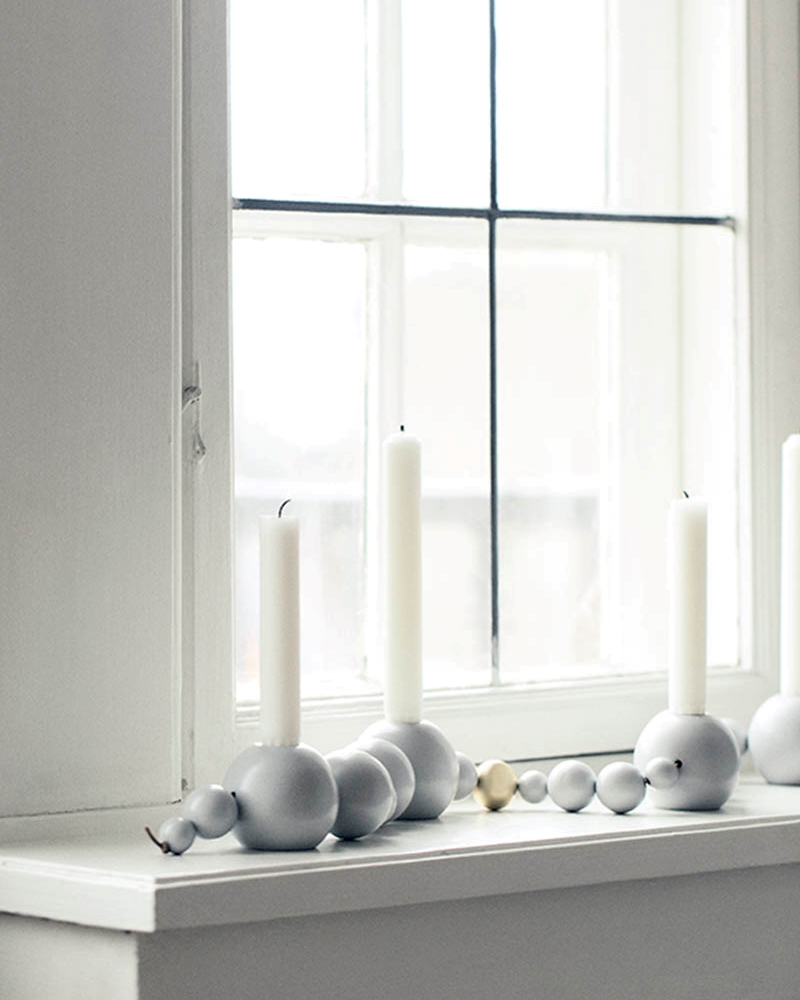 While stockings covered in designs are definitely eye-catching, sometimes a neutral tone with a bit of shine speaks for itself. Especially if the mantel just above it is covered in decor. [gold stocking from CB2]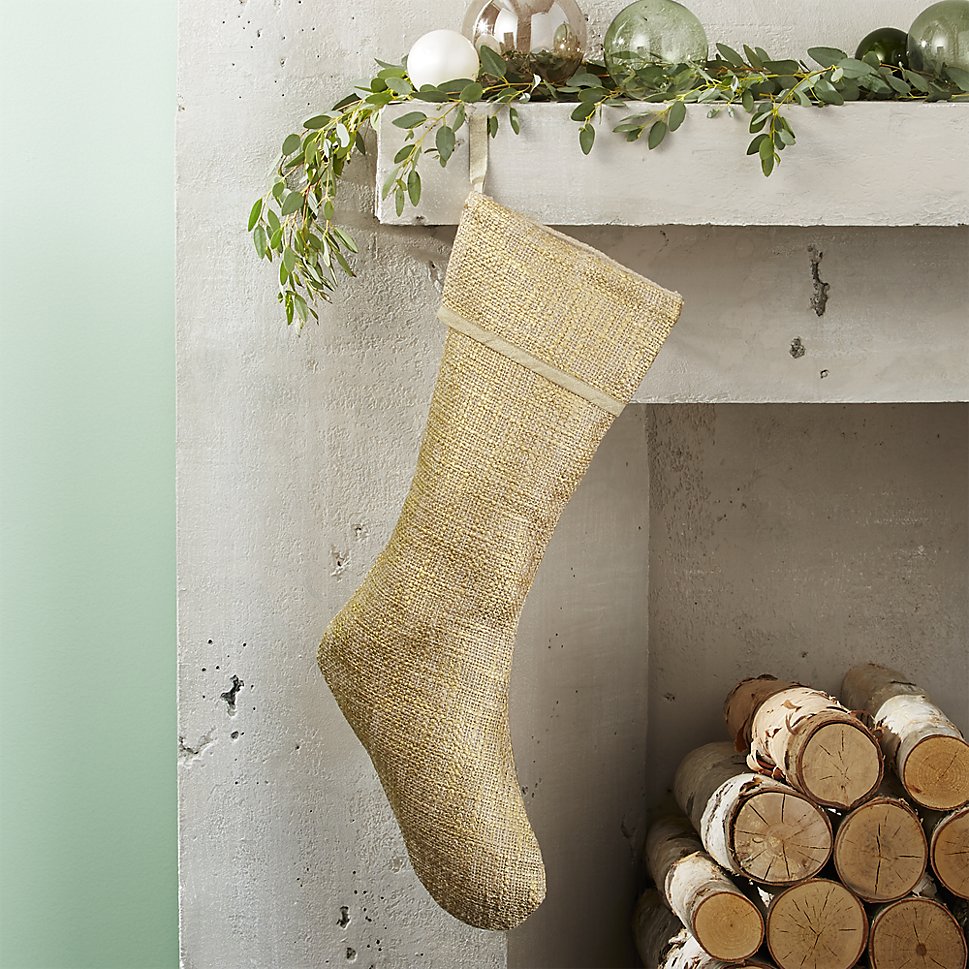 Geometric, clean-lined and modern sums up this next "less is more" mantel. Serene yet striking. [glass trees from CB2]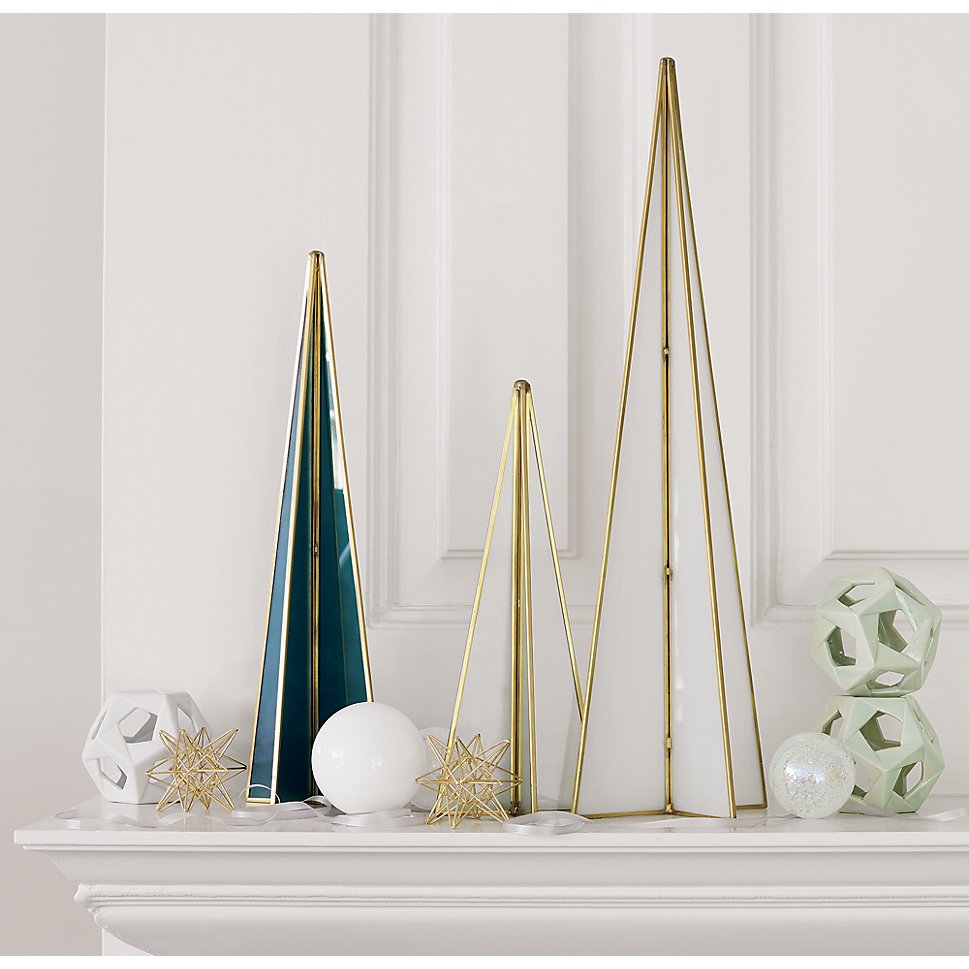 Gorgeous Garlands
Garlands can create an opulent look, but they're not just about the glitz. Given that they channel nature, there's something very pure and vibrant about them. Rejuvenating and life-affirming, they can make a big impact in a room, even if they're the only holiday statement in sight. [garlands below from Terrain]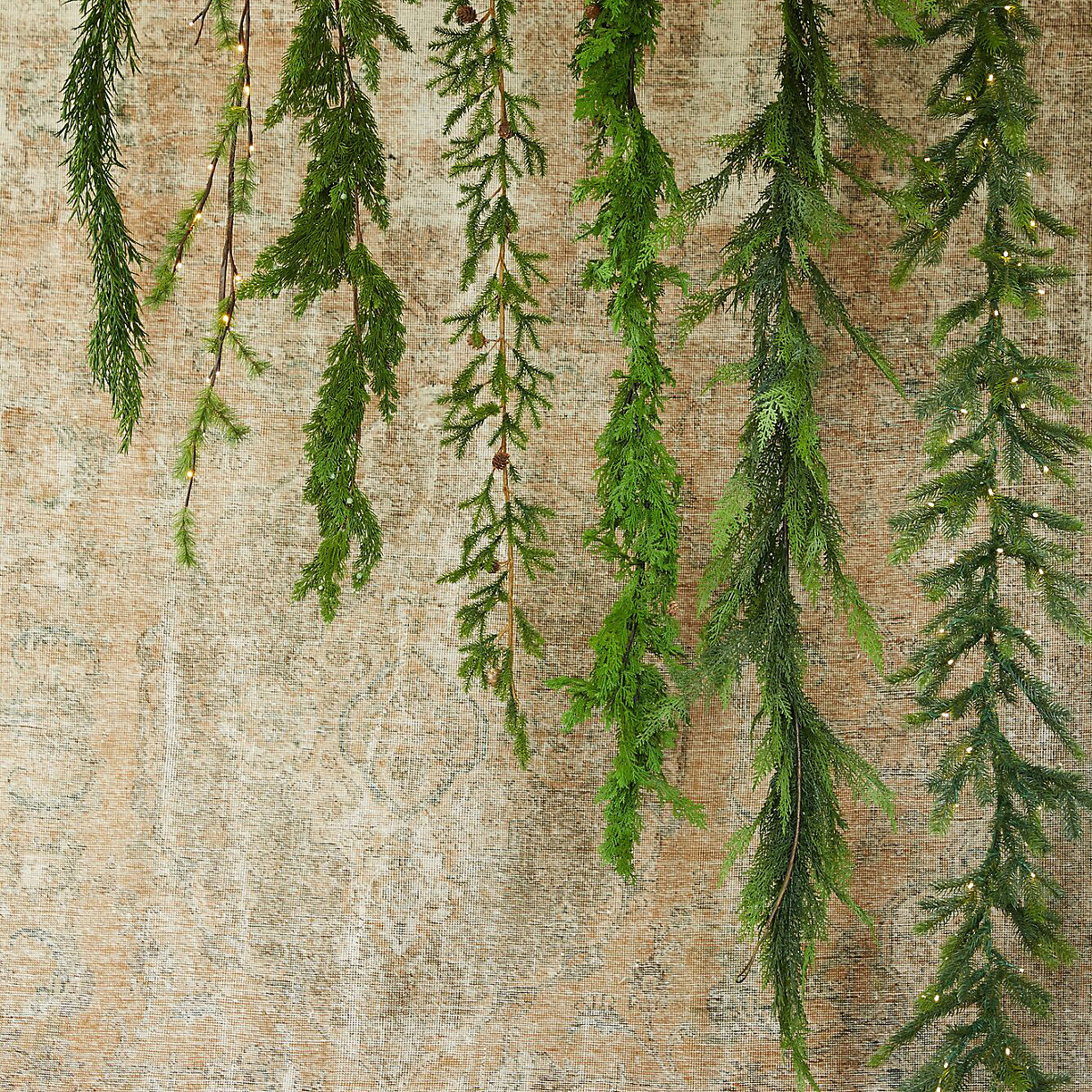 Use metallics such as gold to add warmth, shine and elegance. Monochromatic gold garlands have become increasingly popular in recent years (check out ours here). [gold garland from Crate & Barrel]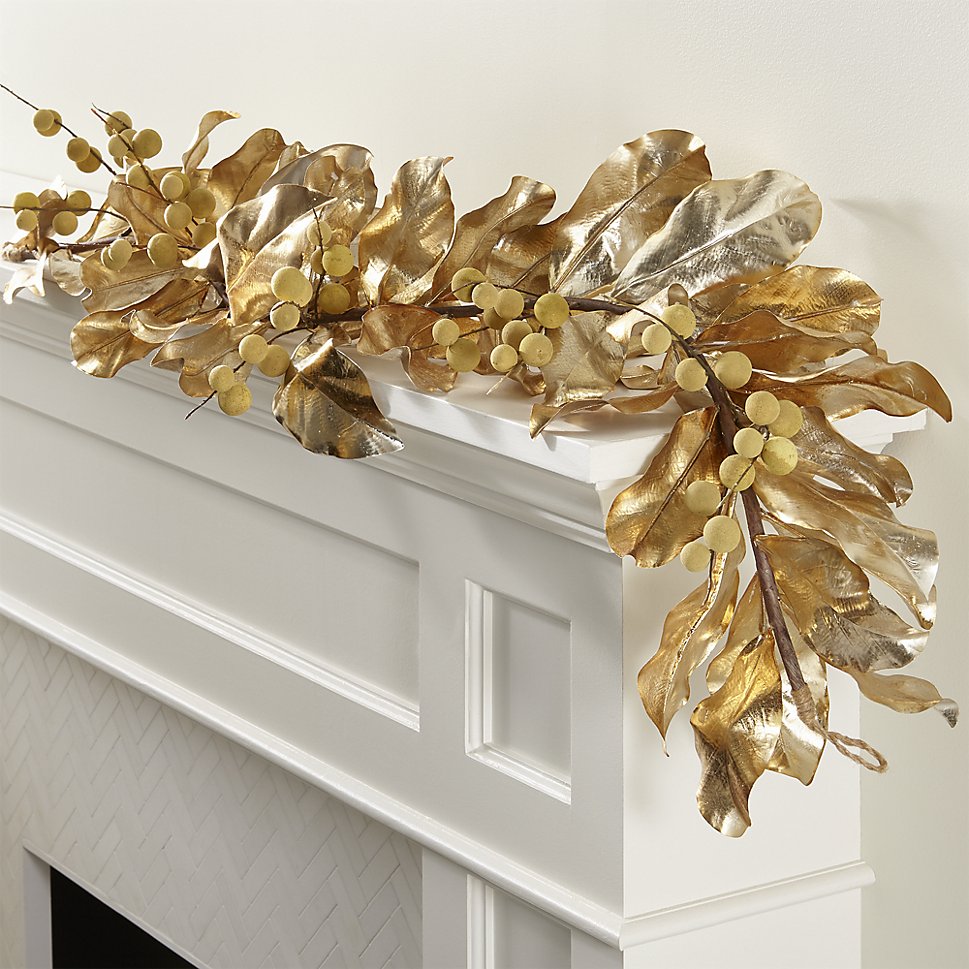 Gold garlands can also be beautifully brought down to earth when combined with decor of the woodsy and green variety. [metal fern garland from Terrain]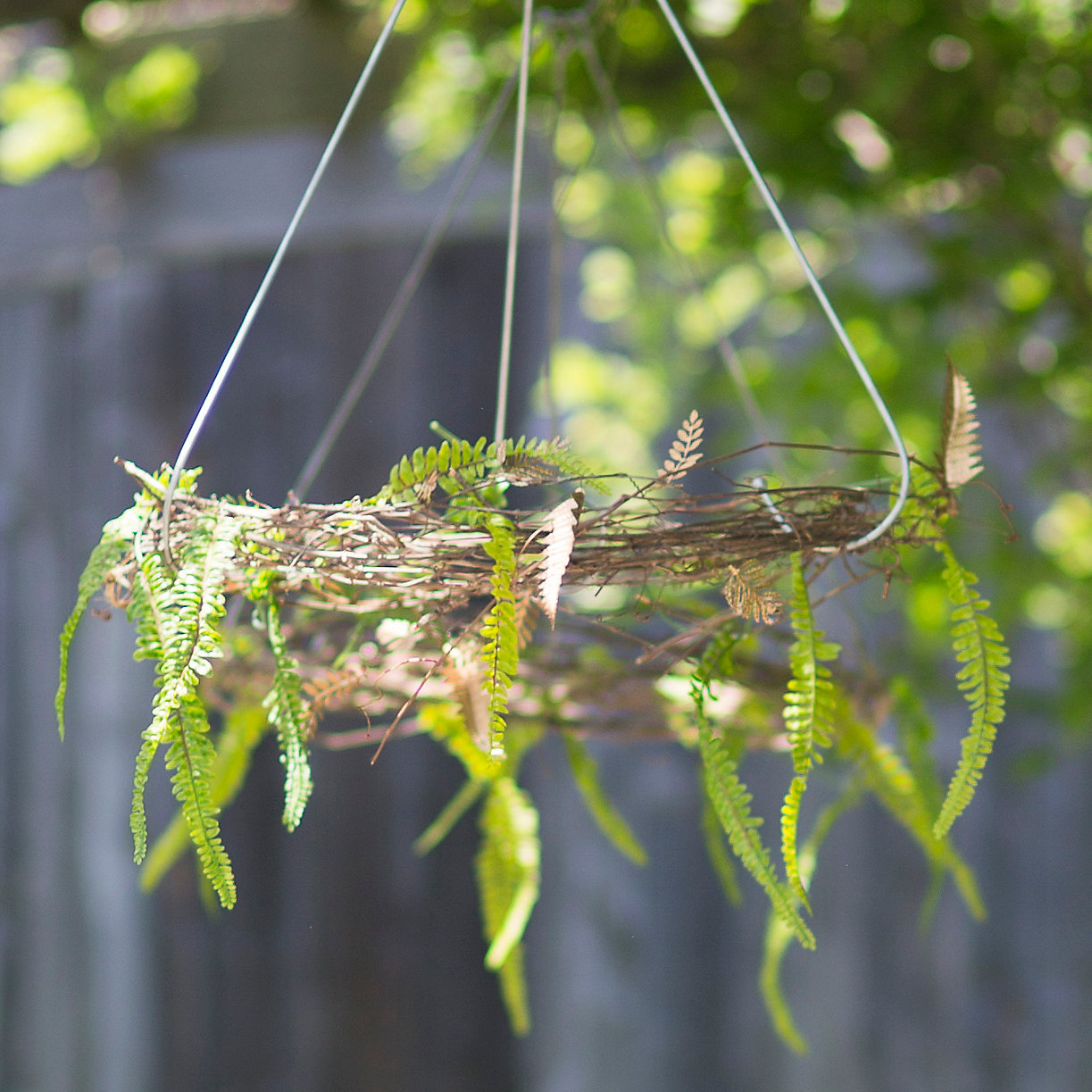 Is there anything more perfect than a bay leaf and olive garland draped over a white mantel? Classic and verdant! [from Terrain]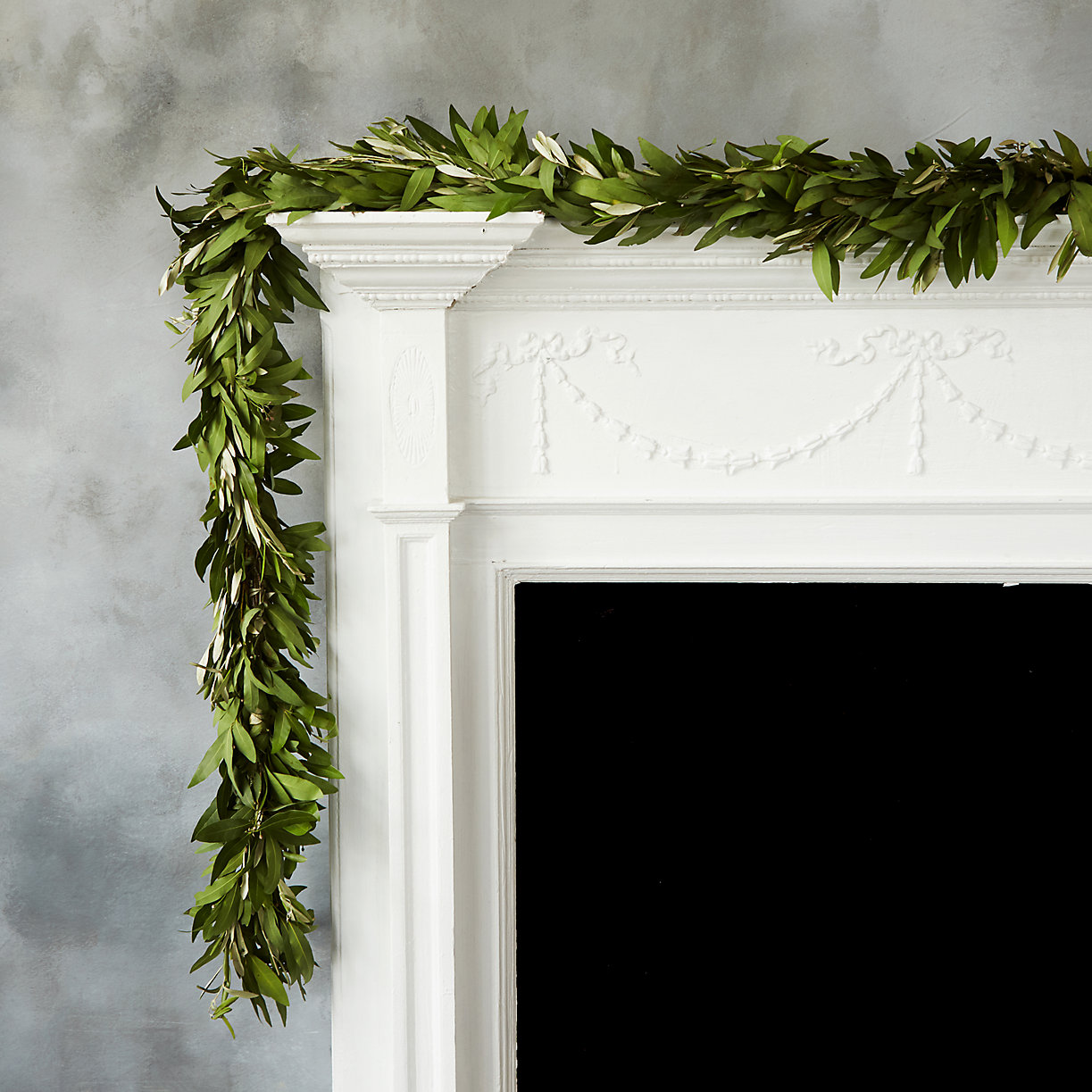 For a monochromatic approach that doesn't involve metallics, opt for white berries in a white room. The texture speaks for itself, creating a fresh look that's undeniably festive. [white berry garland from Crate & Barrel]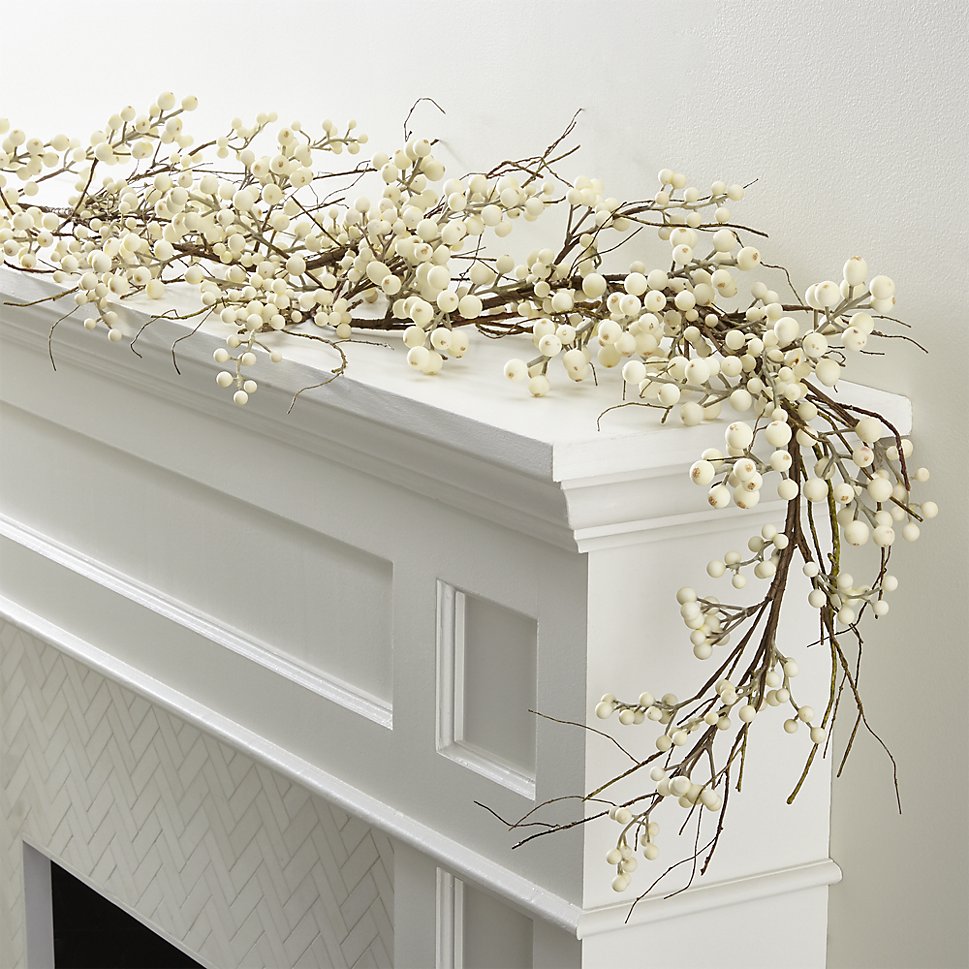 Wintry Wreaths
For an instant dose of holiday style, you can't go wrong with a berry-filled wreath. Are the berries festive because they look a bit like confetti? Whatever the reason, there's nothing more welcoming than a full wreath on a front door, interior door, wall or window. [berry wreath from CB2]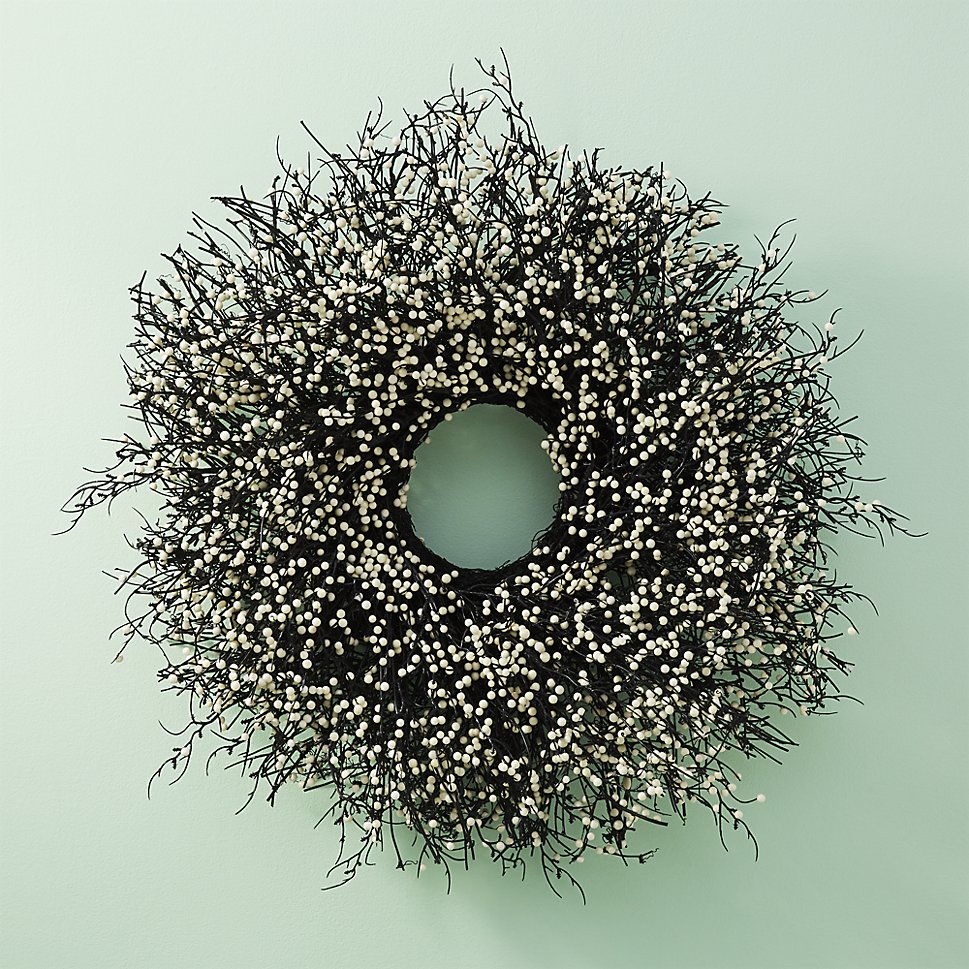 When the berries are red, classic Christmas style is in abundance. [red berry wreath from Crate & Barrel]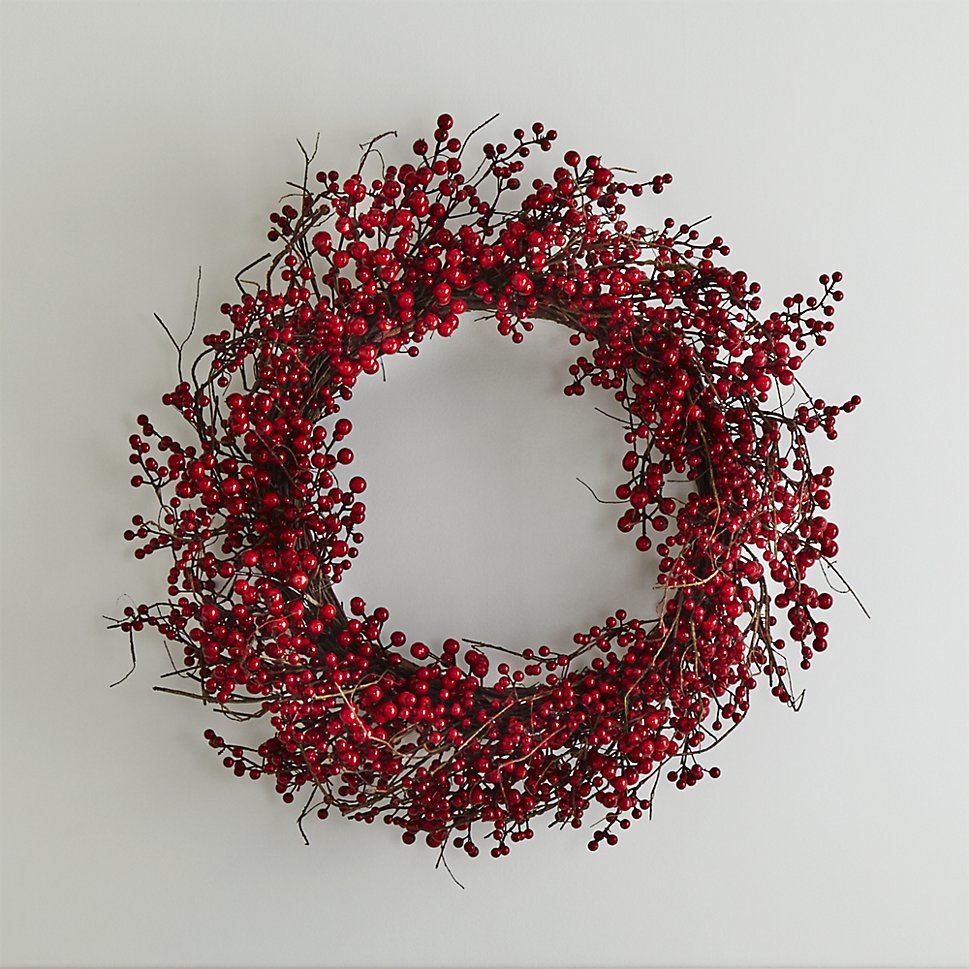 Don't Forget the Snacks!
While it's easy to go, go, go during the holidays, make sure you stop and treat yourself to a delicious snack or two. There's some middle ground between a strict diet and a heaping buffet table. A small yet rich nibble is always appealing, especially when presented on a special serving piece. [marble servers from CB2]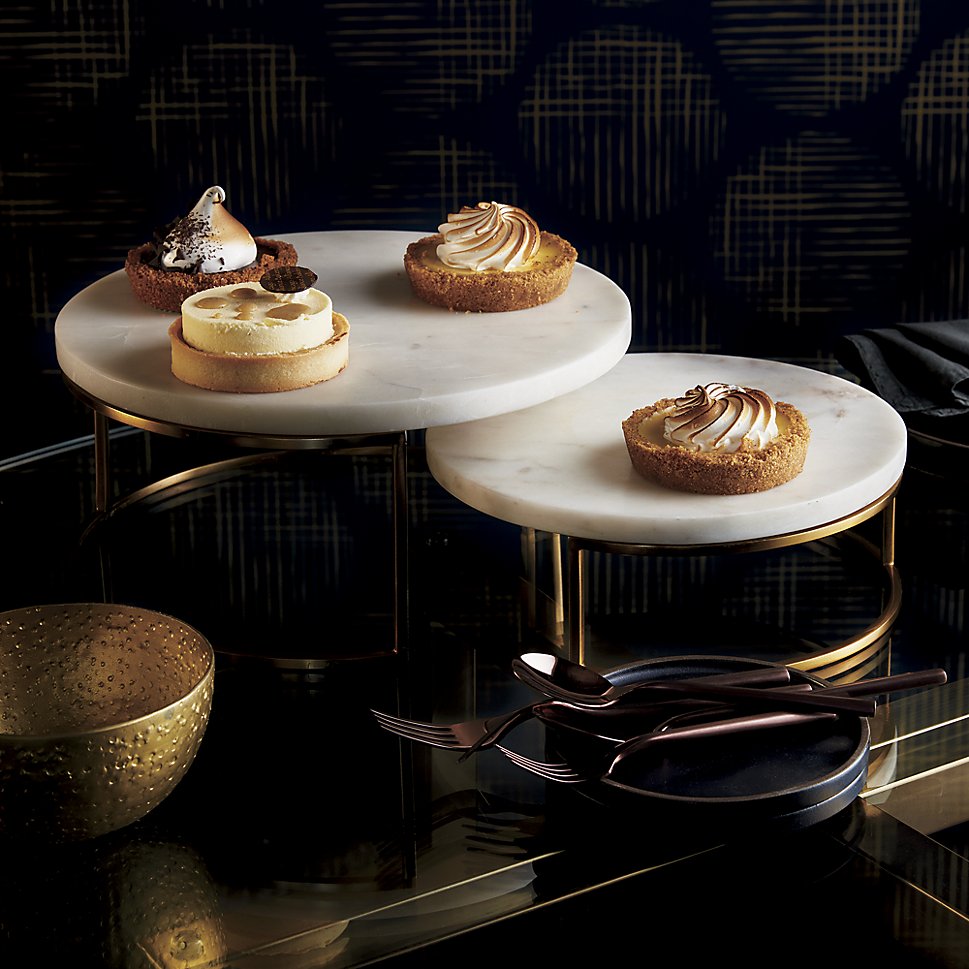 Even a slice of cheese and a few berries can be the epitome of holiday cheer. Serve with a cup of tea and enjoy! [cheese cutter set from CB2]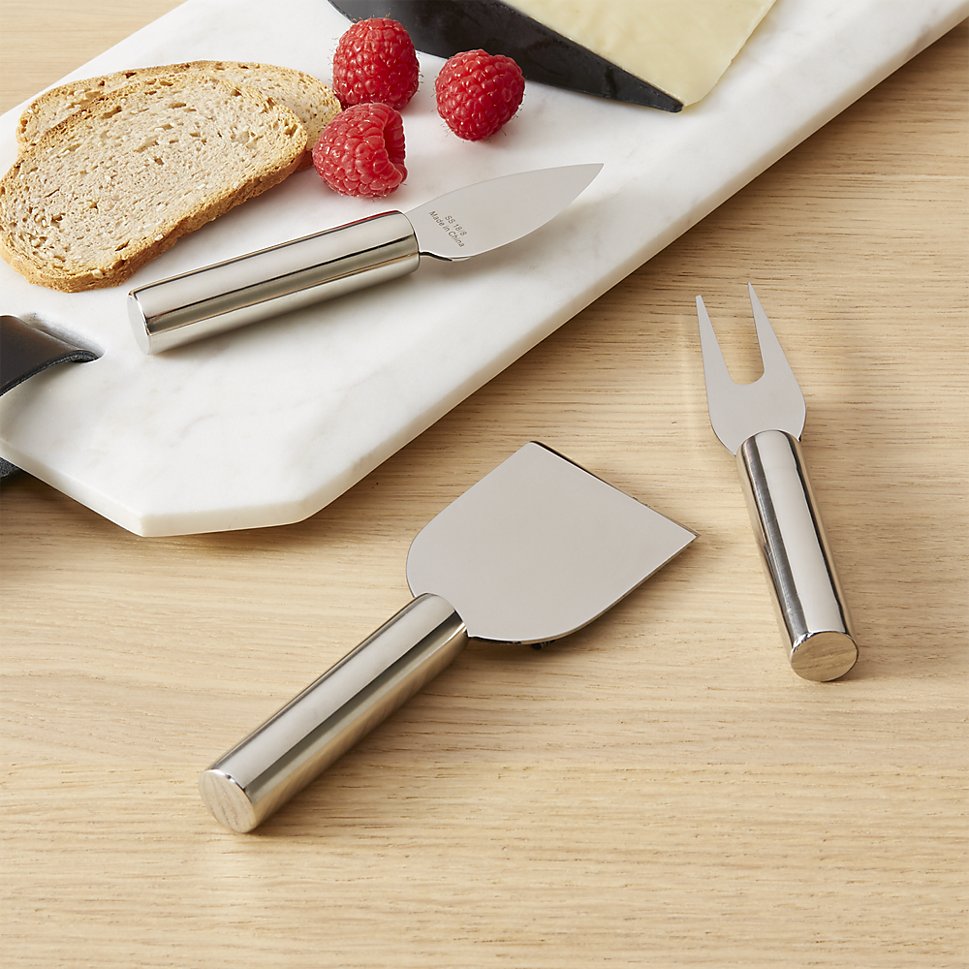 We hope today's post has proven that it doesn't take a house full of decorations to get into the holiday spirit. On the contrary, sometimes one or two decorative statements can bring a sense of tranquility and joy to your Holiday Season. Cheers!