In a world where every second matters and our lives seem so intertwined with our clocks, it is hard to truly escape from the rush and catch a quiet moment. It is often nature that offers this relaxing retreat and Healdsburg I in Sonoma County, California is one such fabulous getaway that connects its residents with surrounding landscape. Feldman Architecture ensured that the design of the home was as simple and uncomplicated as possible with a 'shed-style' space creating an inviting and open living area. Large glass and operable doors constantly connect this unassuming interior with the world outside.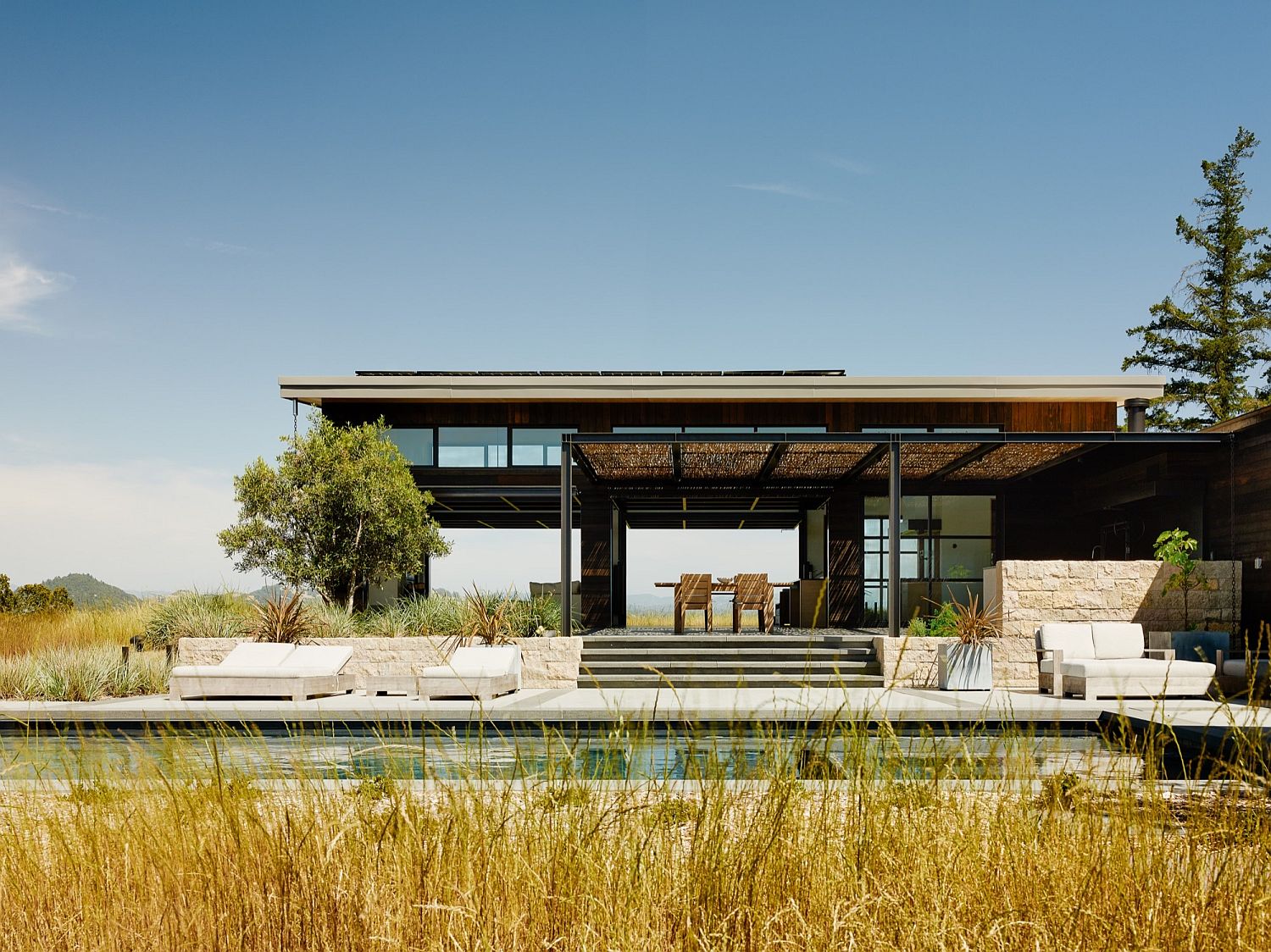 RELATED: Blurring Boundaries: Innovative Texas Home Is Truly One With Nature!
The elegant living area with a double-height kitchen and dining area next to it opens up into the large pavilion outside and the pool area. A fire pit in the corner along with a bench offer a simple relaxation zone even as a pergola with al fresco dining on the other side encourages the homeowners to spend those cool evenings outside. The design of the bedroom is no different with operable doors turning it into an open and enchanting setting filled with natural goodness in absolutely no time.
With perforated ceiling panels creating better acoustics and a home crafted to entertain guests with ease, this is a Californian escape that cannot help but fall in love with! [Photography: Joe Fletcher]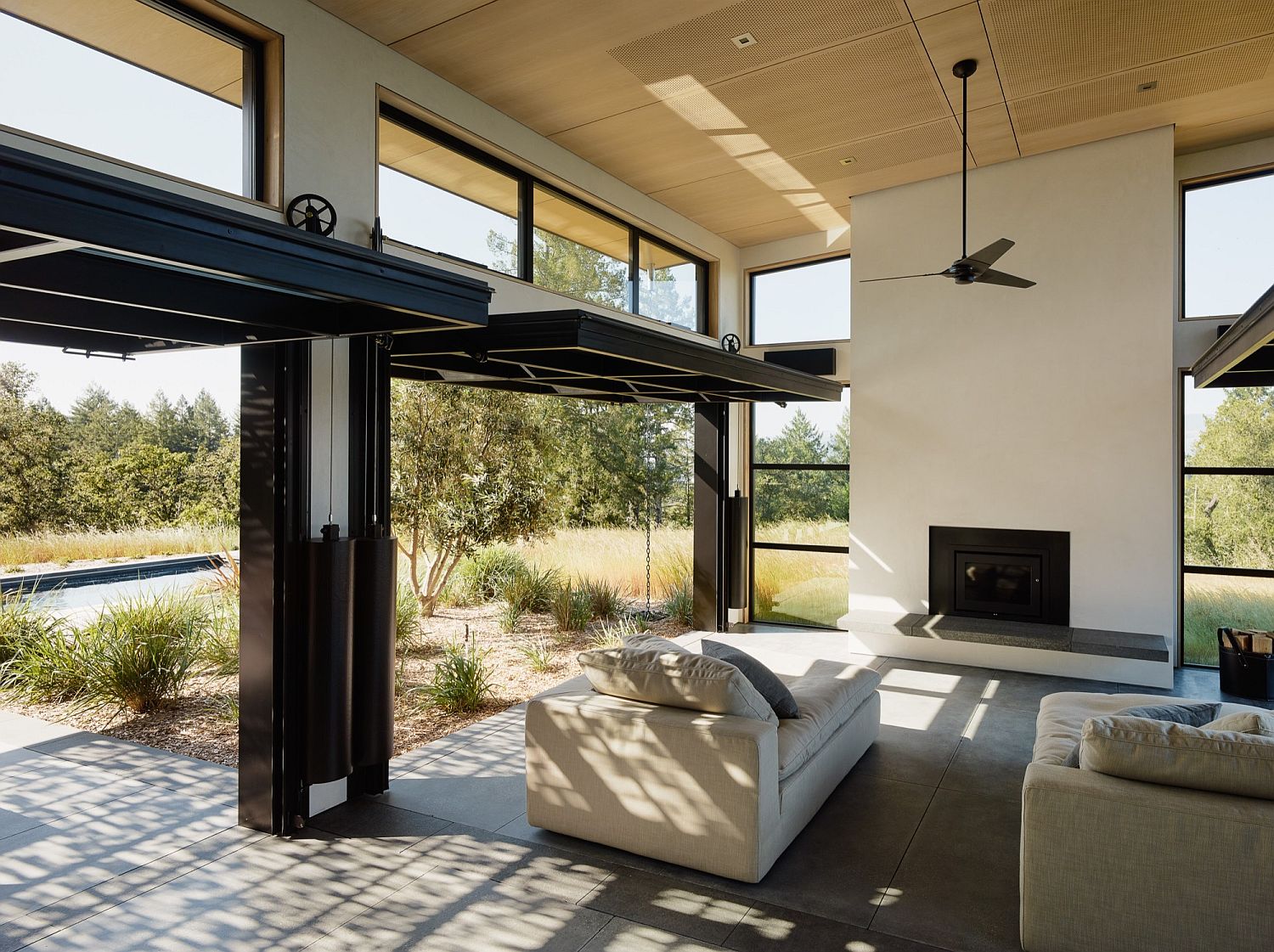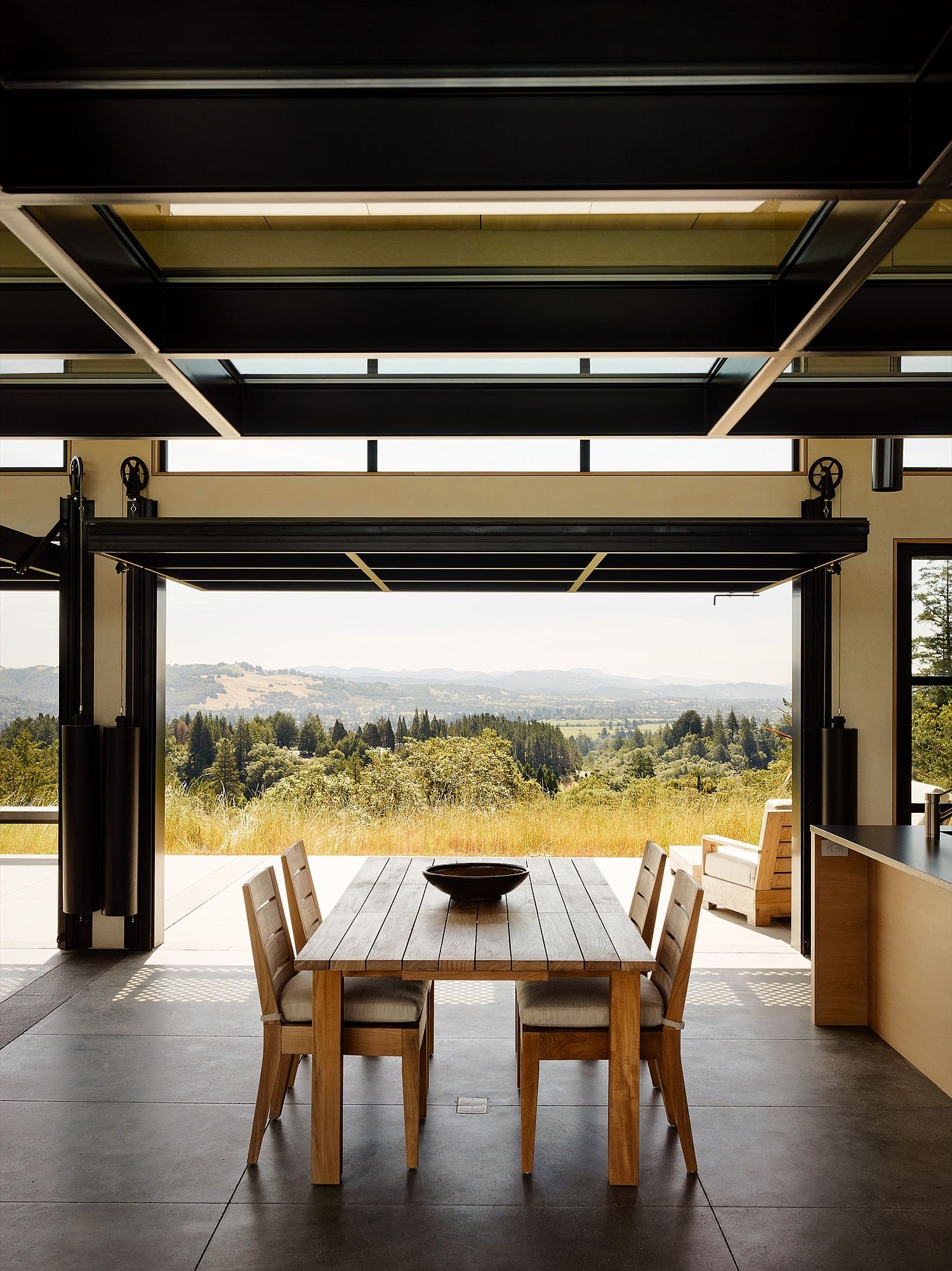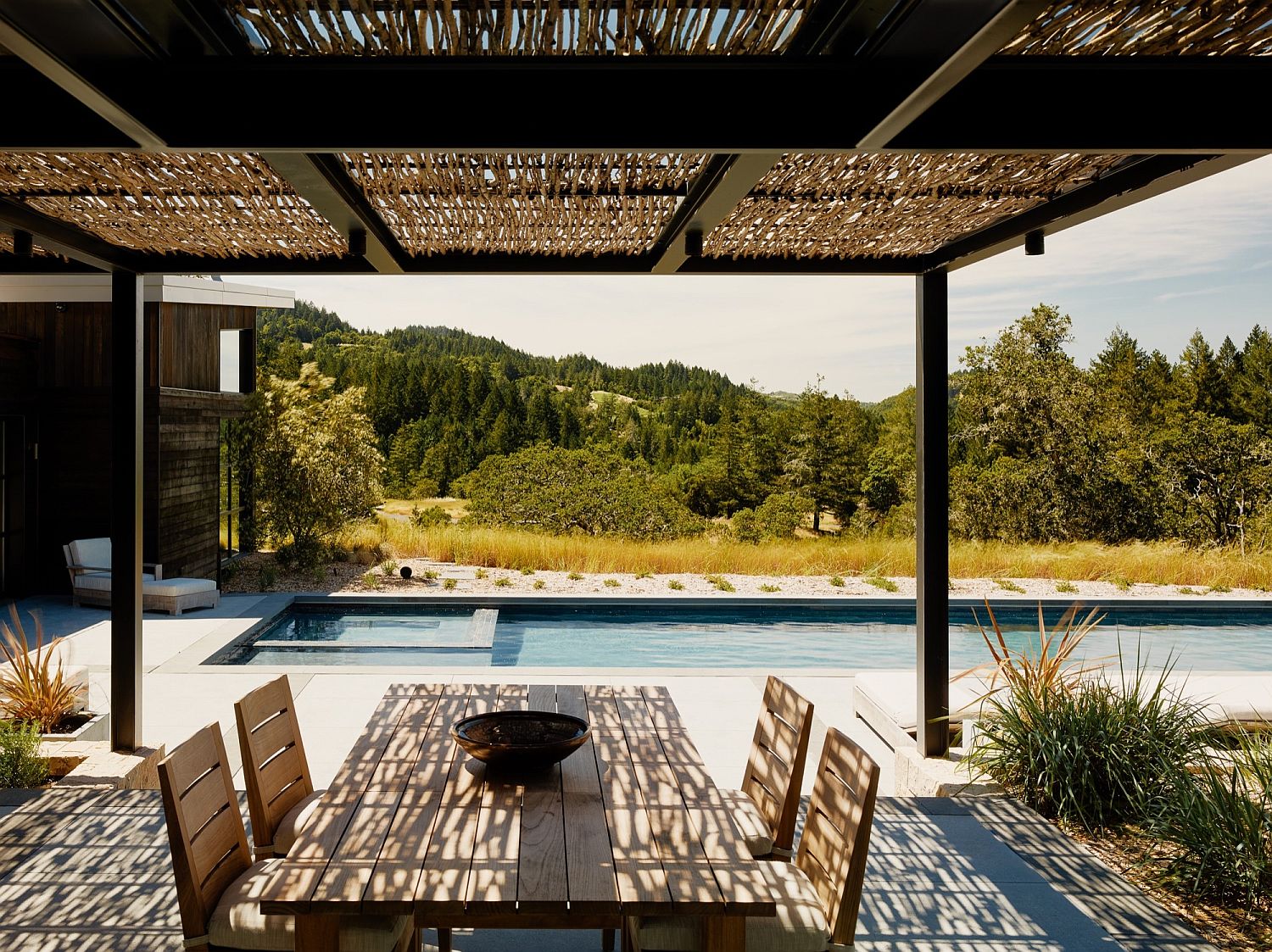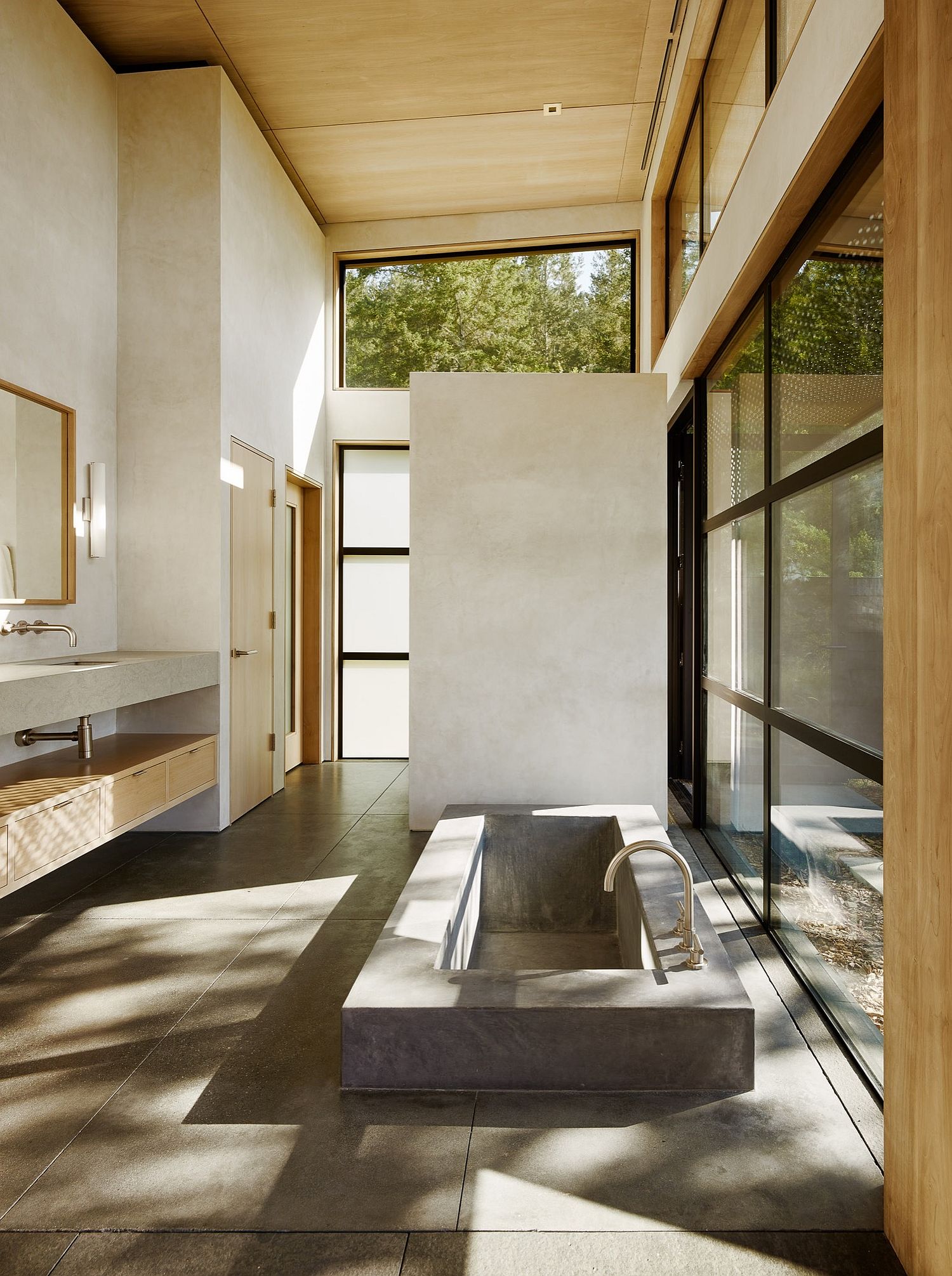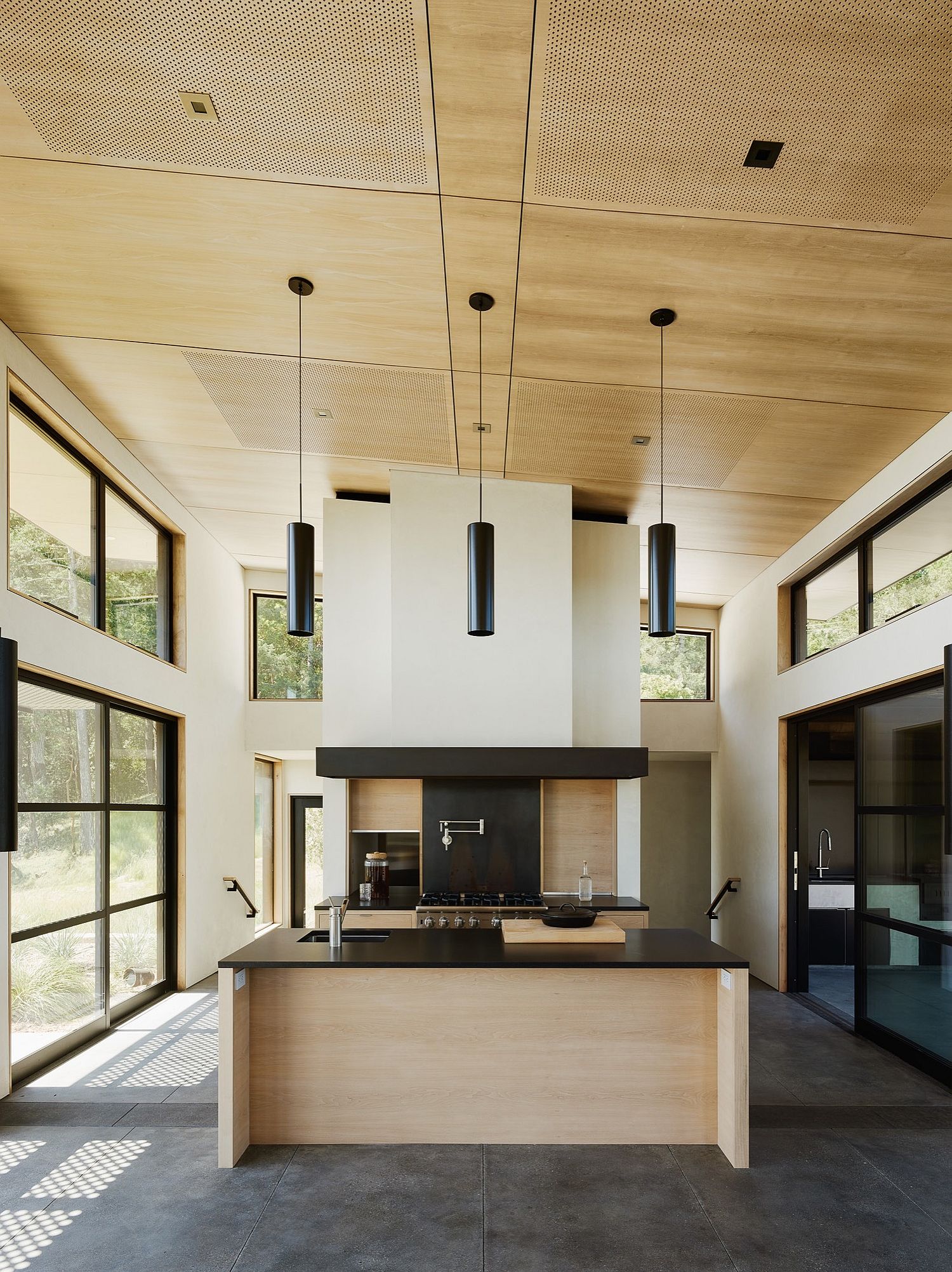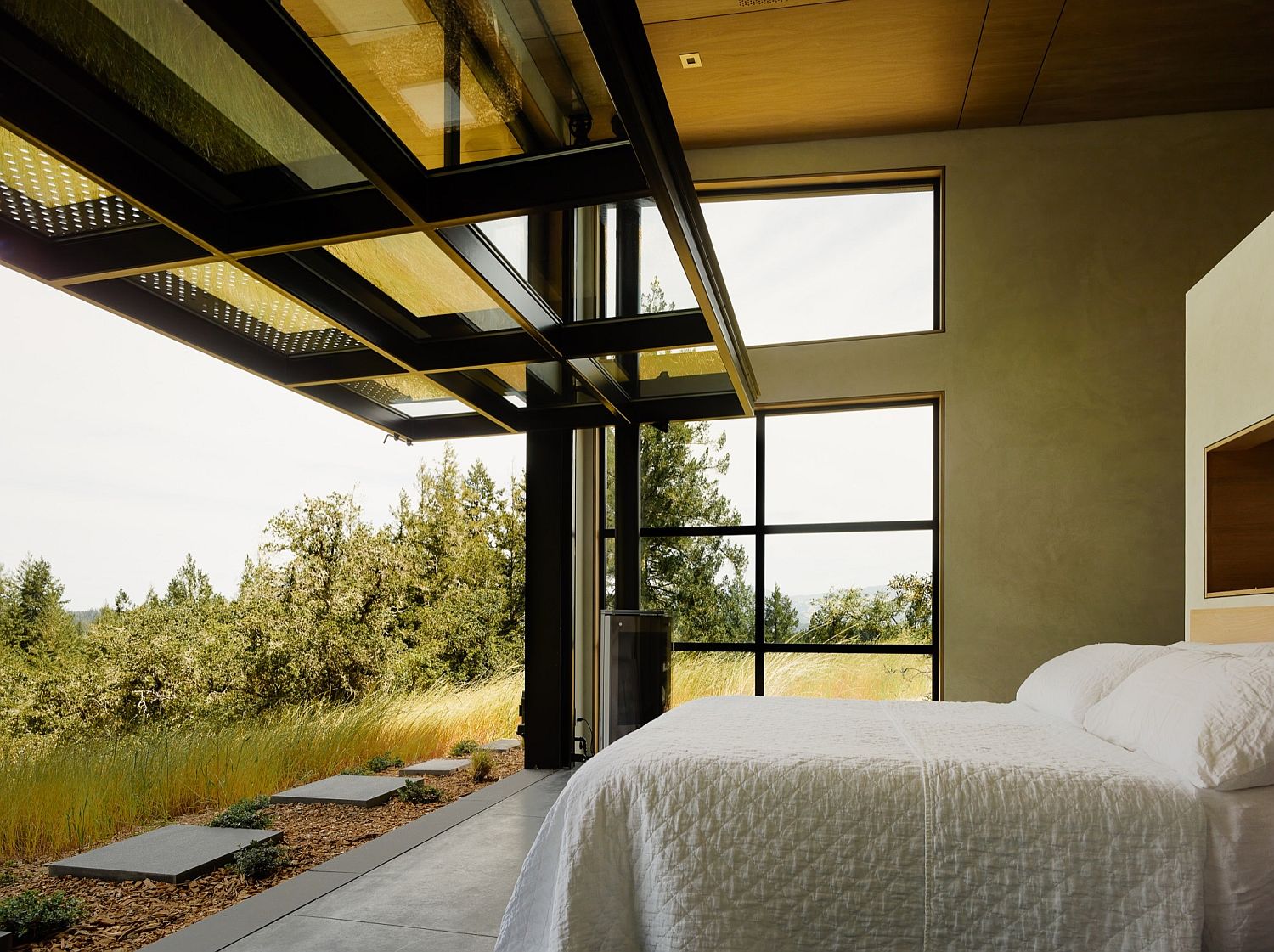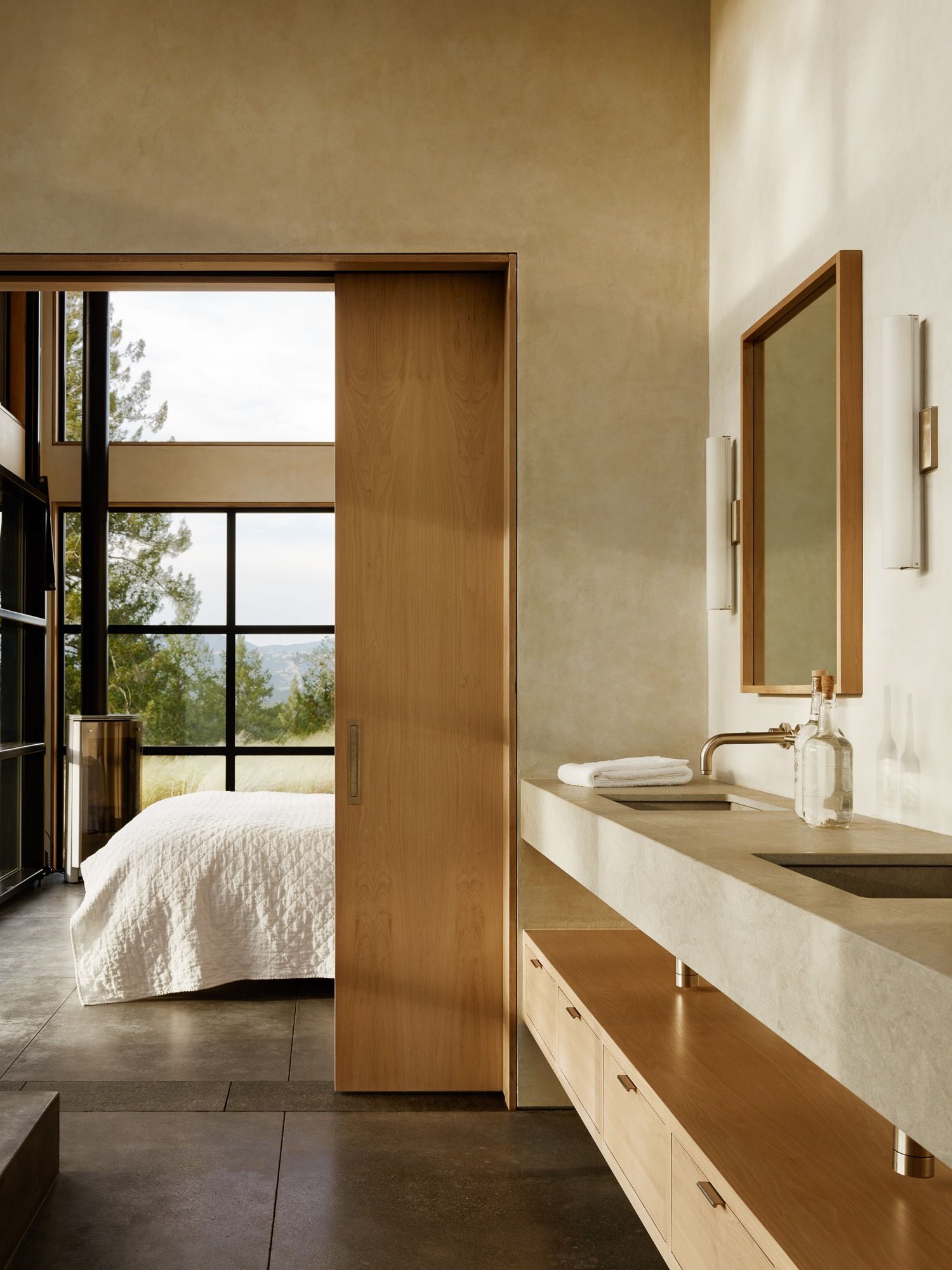 RELATED: Woodsy Flexibility: Breezy Beachside Family Retreat Down Under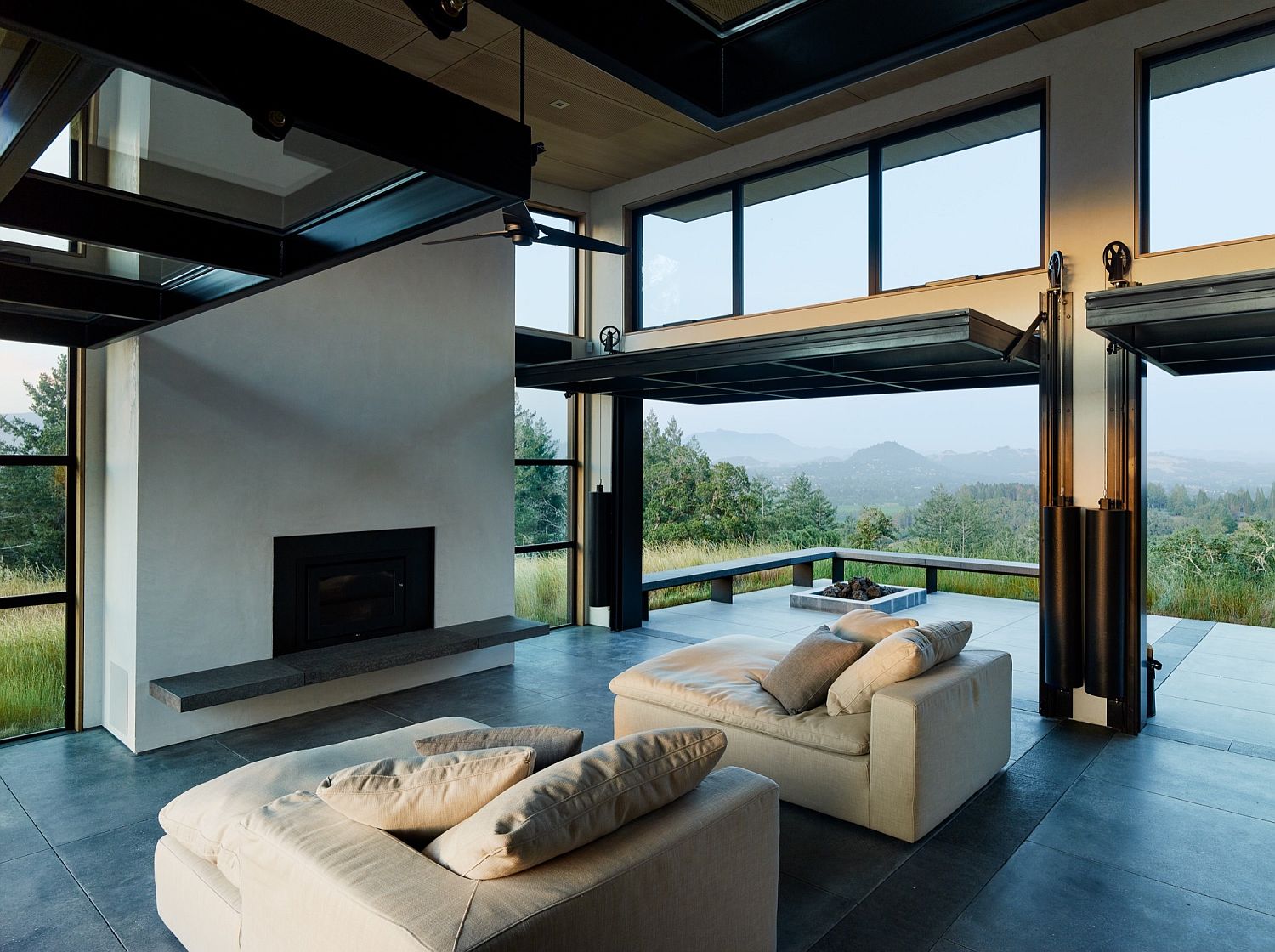 The taller section runs along the ridge of the hill and houses the home's great room under lofty ceilings and a simple shed overhanging roof, filled with light and views let in through tall glass walls. Four oversized glass panels open dramatically on each side, transforming the space into an outdoor pavilion whose flush concrete floors extend into a poolside patio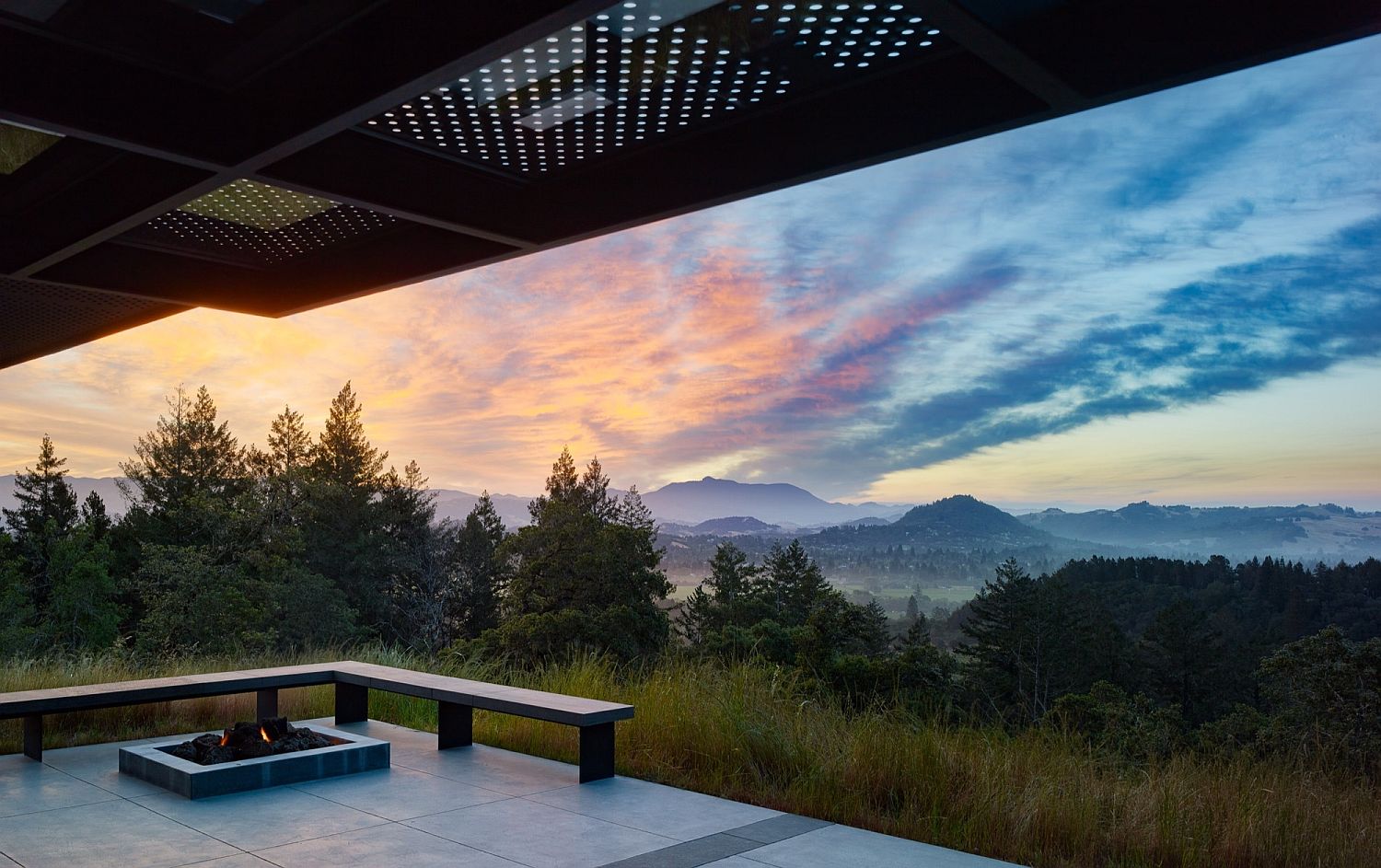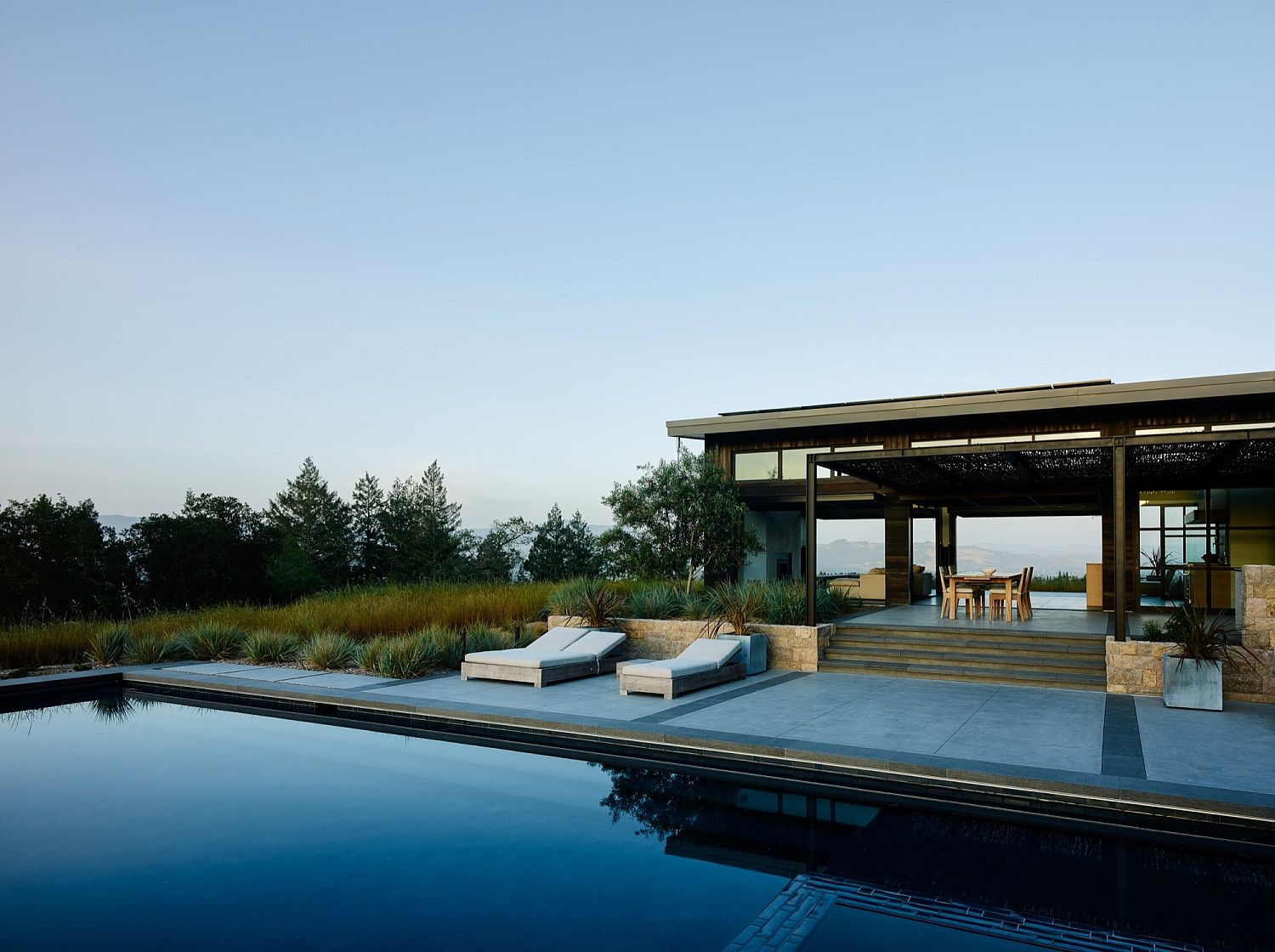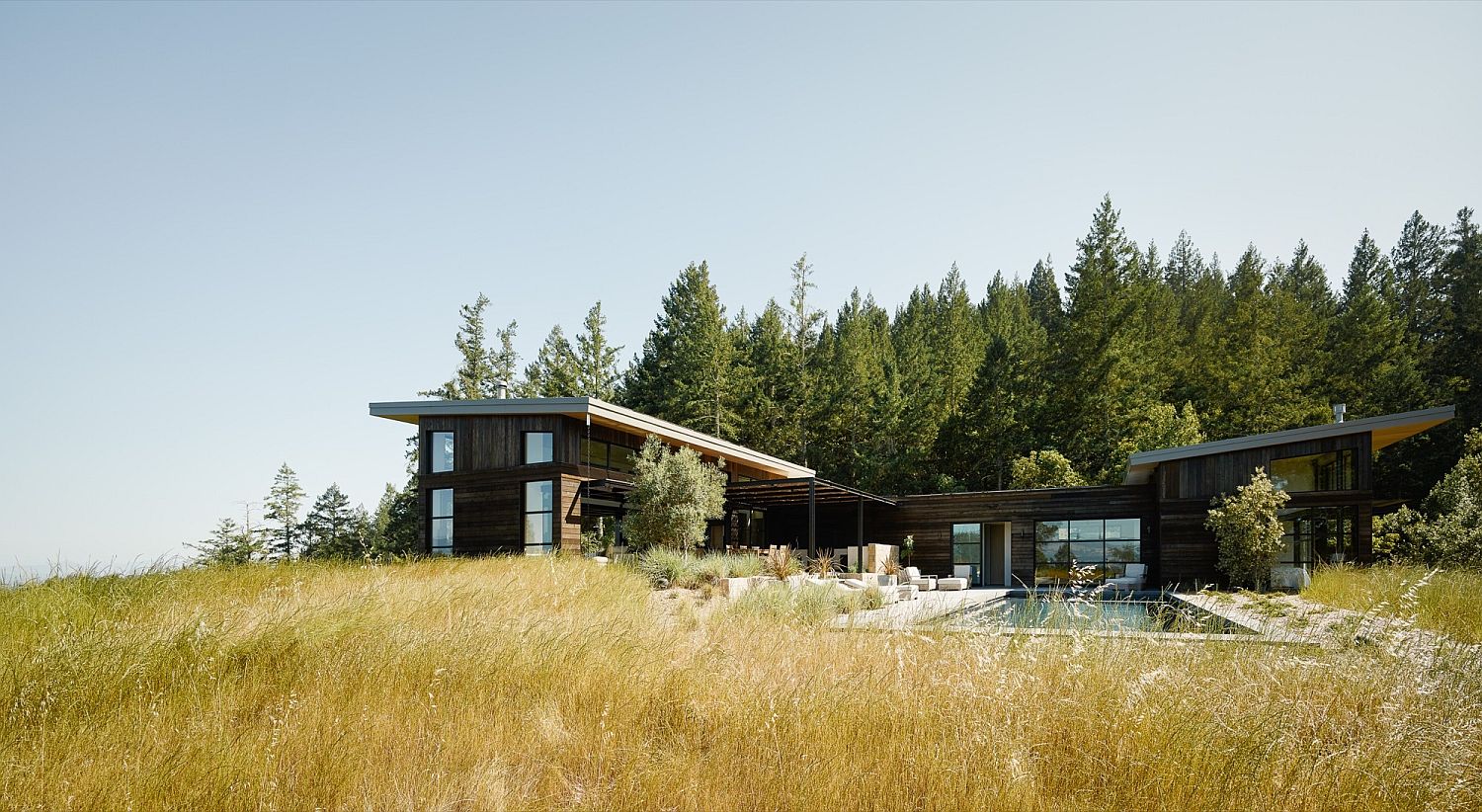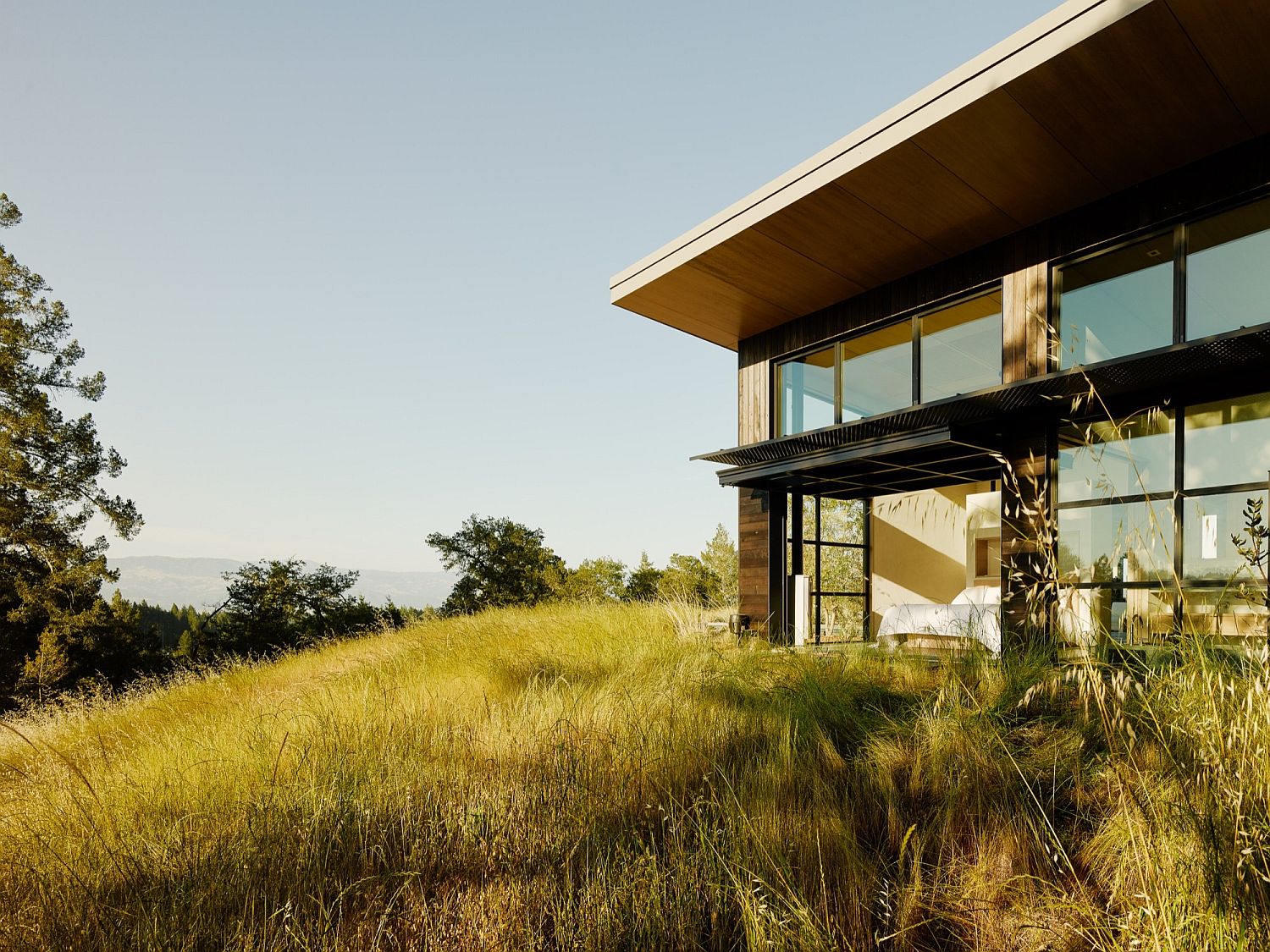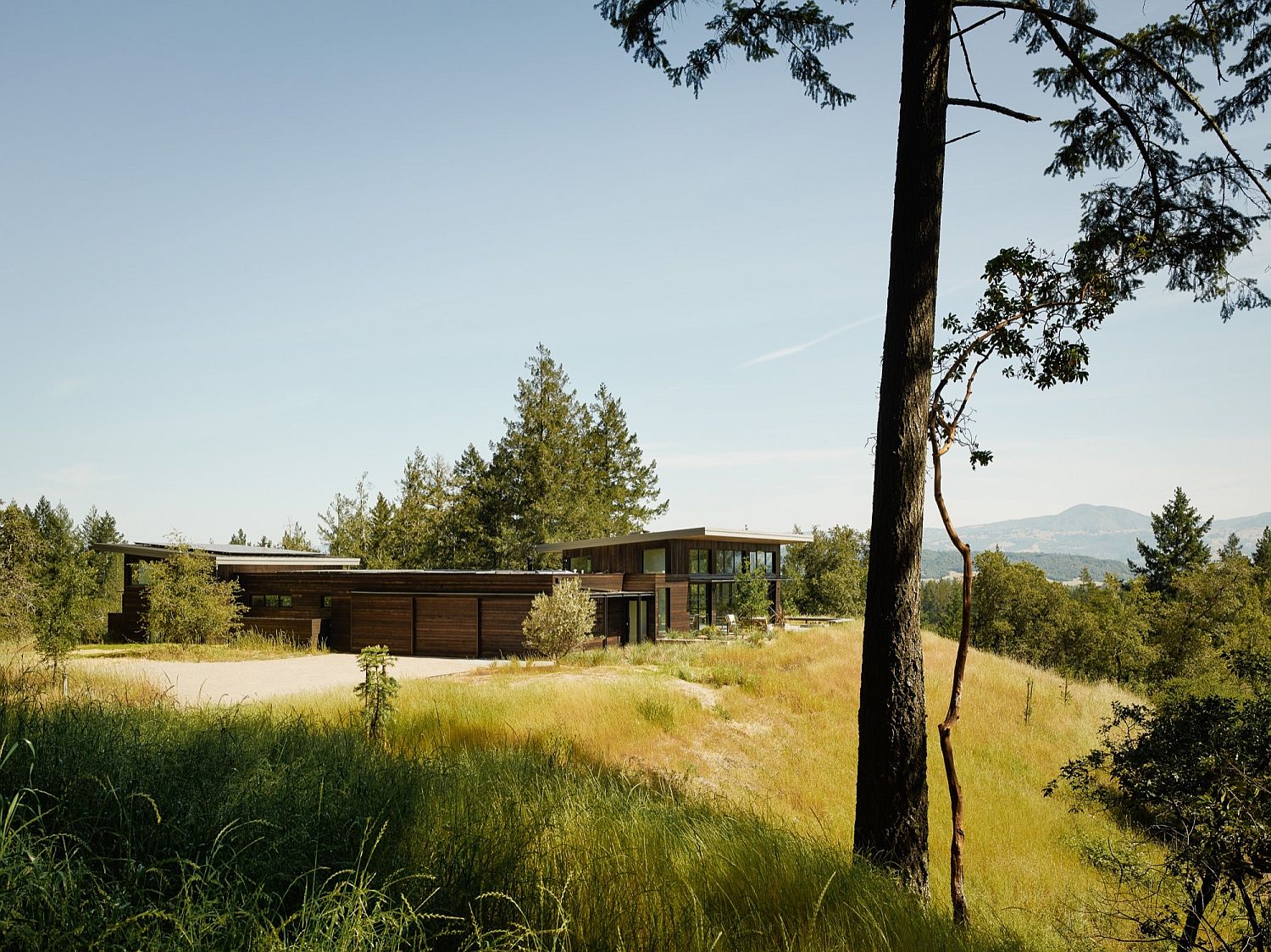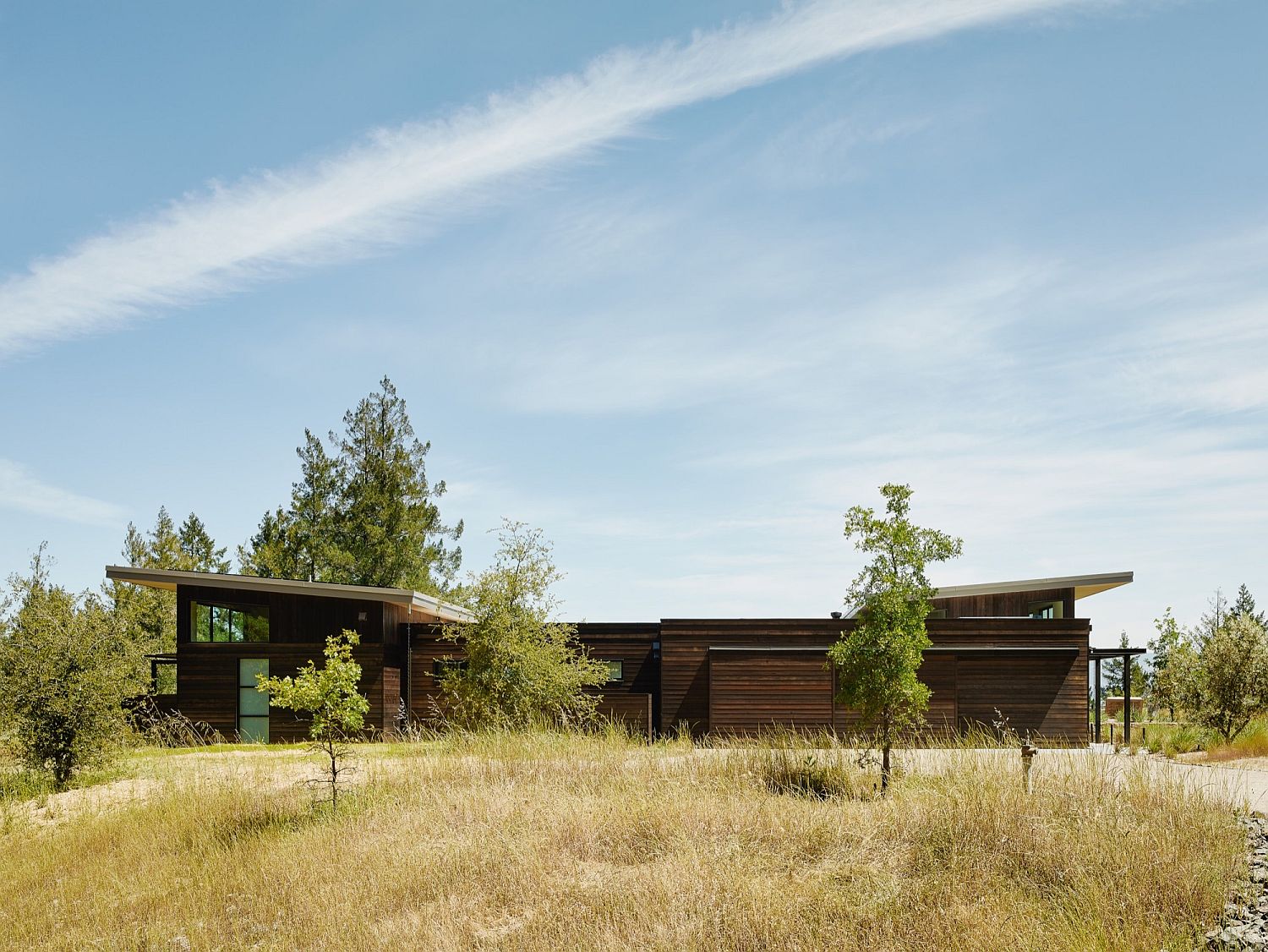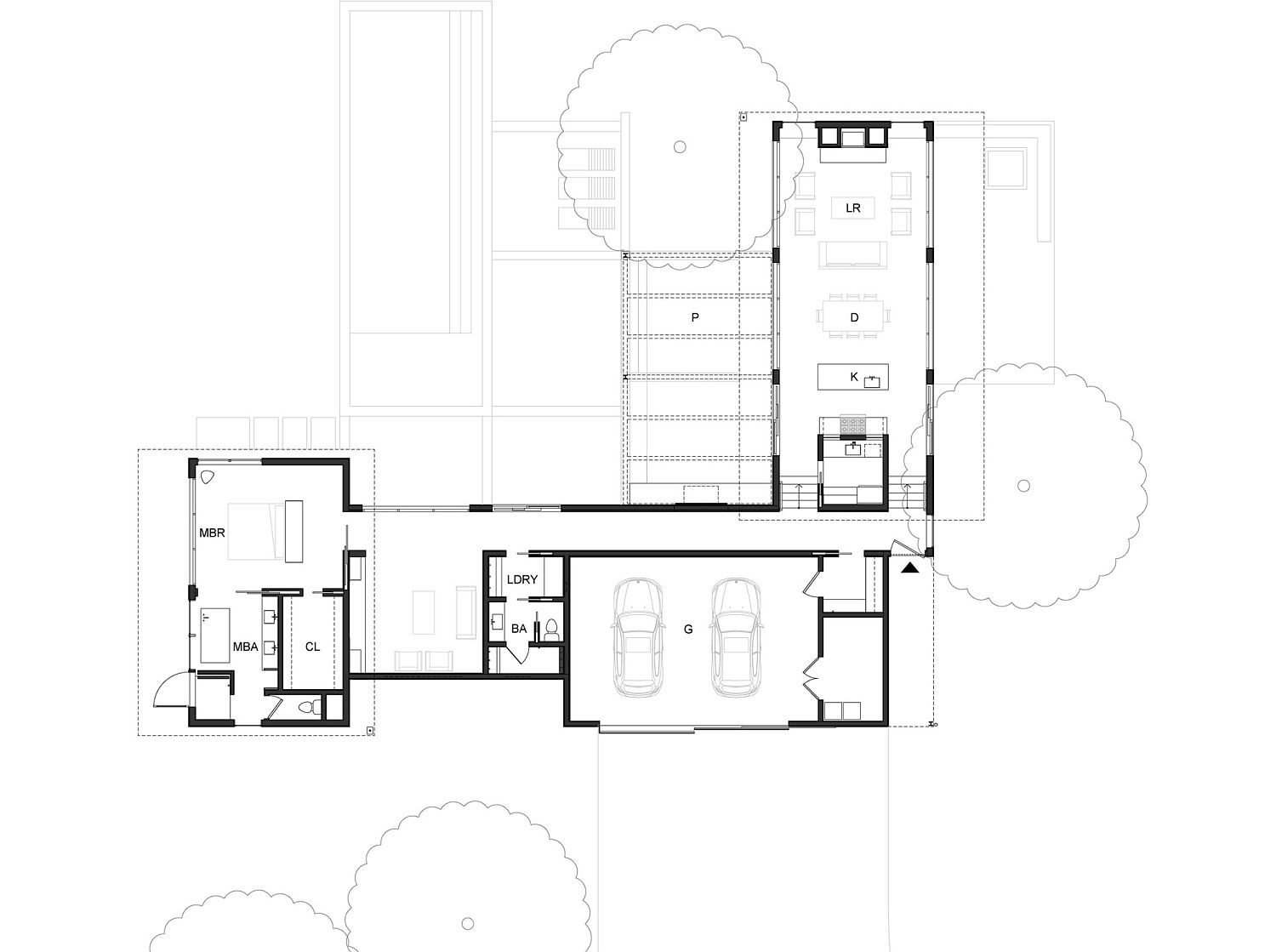 Liked the story? Share it with friends.