Choosing the kind of floor for your patio is an important decision to make. Chances are high that you're going to spend a lot of time relaxing outdoors and you will have lots of guests over. You need it to be functional and also aesthetic. It doesn't matter what kind of chairs, tables, or decor you want to put on your patio, once the floor is drab, it becomes difficult to have a beautiful space. Maybe you've not seen a lot of patios so you're not sure of what your options are. Well, there are a lot of patio floor ideas you can bounce around before making any final decision.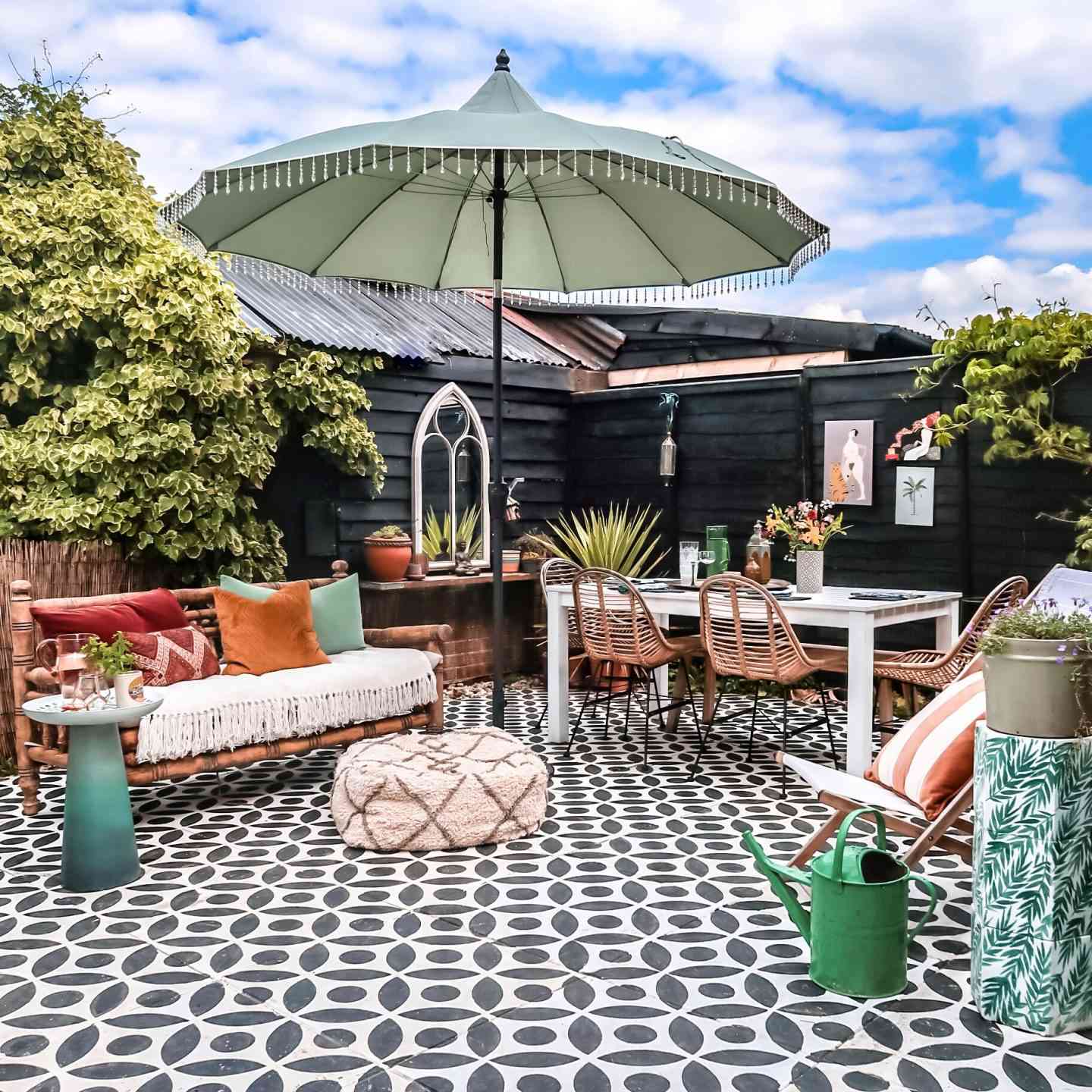 Stenciled Floor
Sure you've heard of stenciled walls, right? Well, there are also stenciled floors. They are pretty much the same thing with the difference being one is on the wall and the other on the floor. For the stencil floor, you'll make use of a tile stencil. This comes in a variety of designs and you can also have custom-made designs. Since stencils are simple designs, you have a variety of color options and you can choose to use more than one. This is a project you can do yourself. The flatter and smoother the surface, the easier it is to use a tile stencil. Concrete floors fall into this category so this is something to consider if you already have one.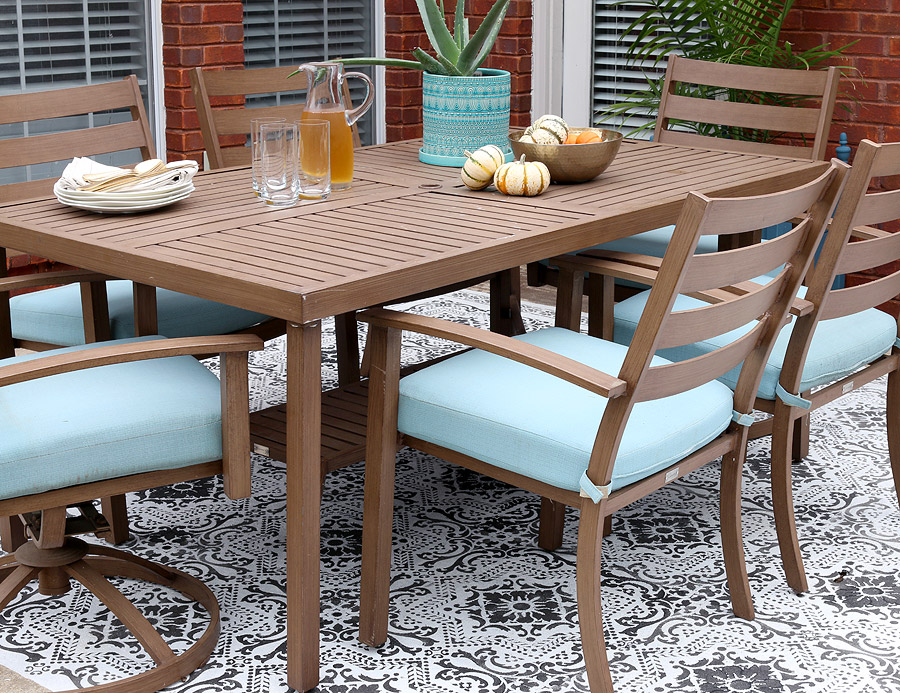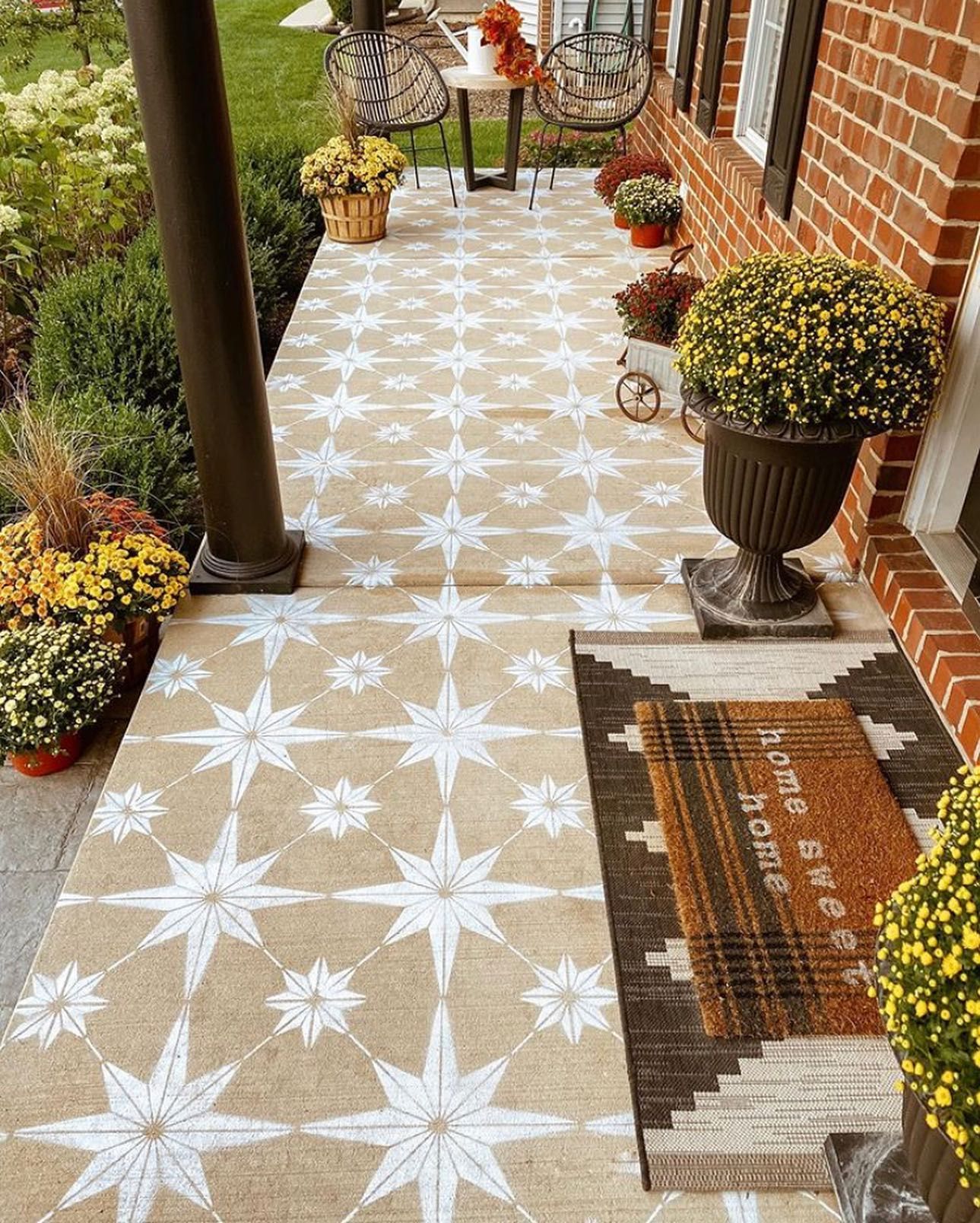 Painted Concrete Floor
A concrete floor is a great option for your patio. Why? It is durable and can withstand natural elements a lot more than other floors. When it's done, it usually doesn't look pretty with its gray color but that's a problem with an easy solution. Did we hear you say paint? Yeah, right! Concrete is an easy surface to paint on. You can have a go at any color you've been dreaming about. It does require some technicalities but nothing you can't figure out if you decide to do it yourself. You need to make sure the surface of the concrete is smooth and clean, cracks are filled, and that you choose the type of paint best suited for an outdoor concrete floor.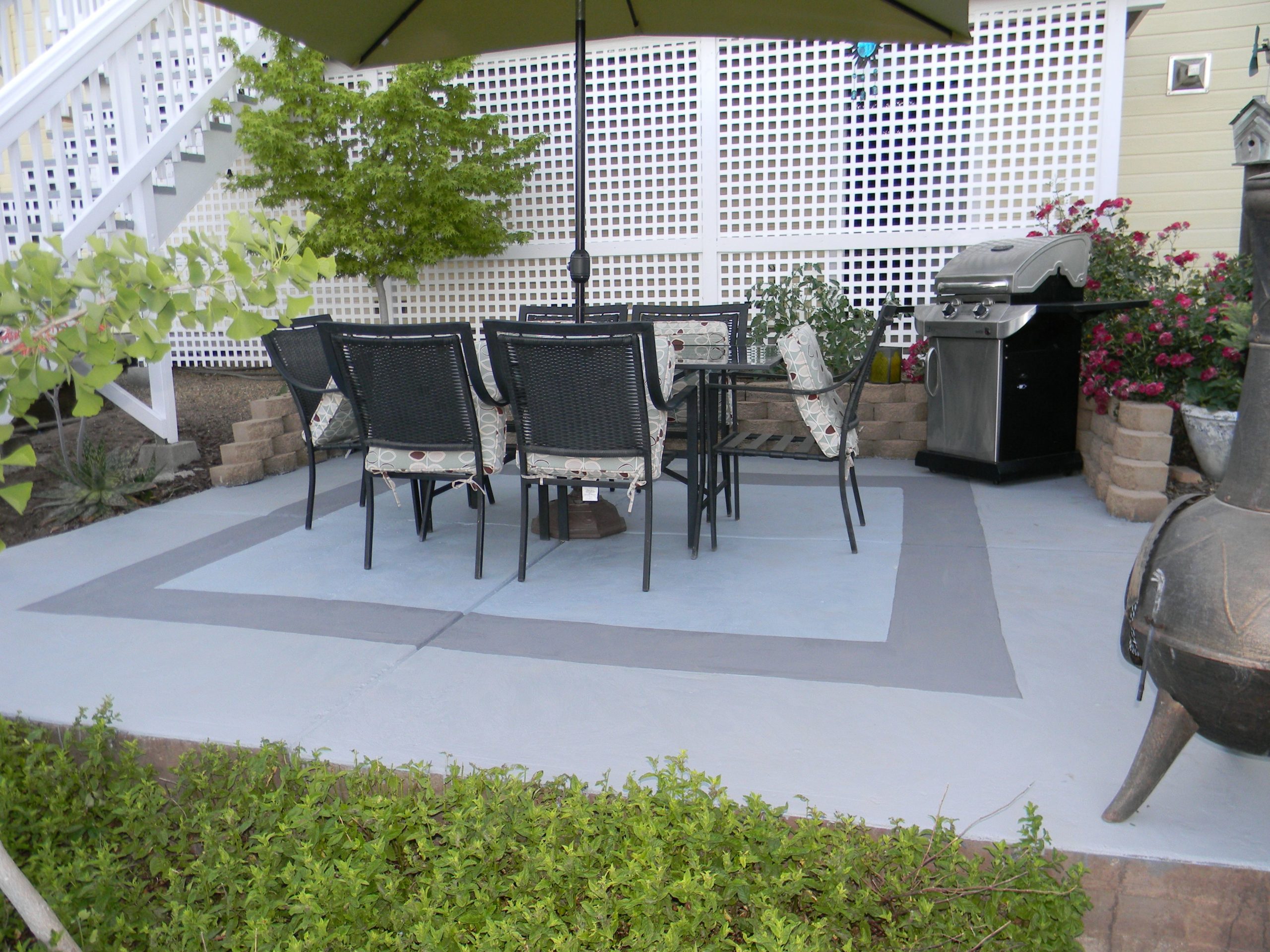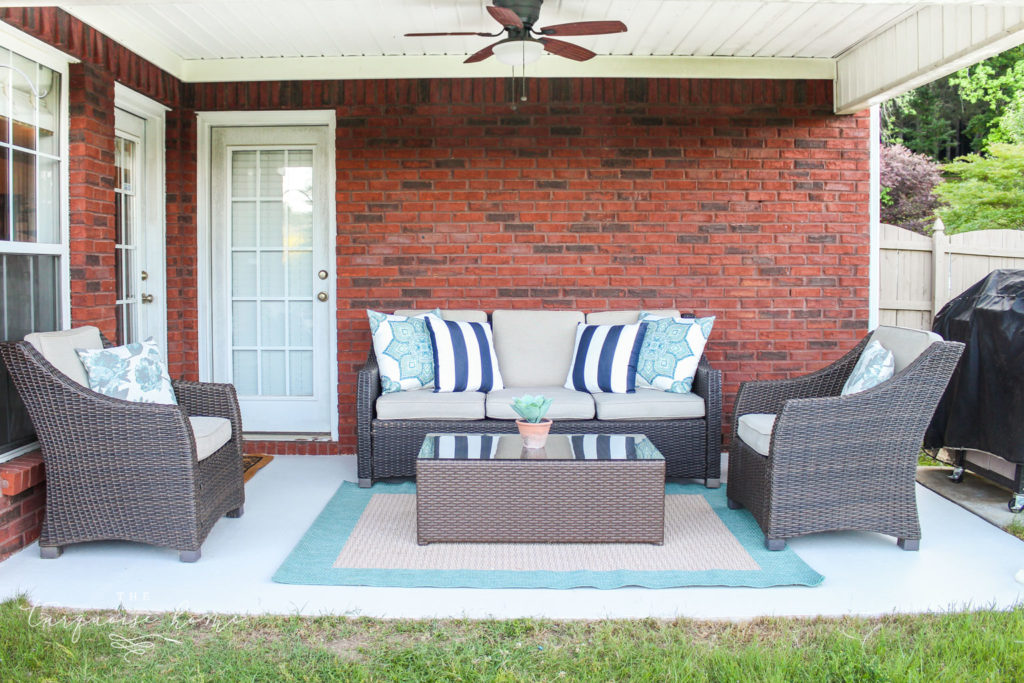 Rustic Brick Floor
This is one of the patio floor ideas you will fall in love with. Brick is a material that has been used from time immemorial to build houses and make flooring. It's still popular today and that says a lot. It doesn't have to be the usual red brick. You can get whitewashed brick or even do it yourself for a different kind of texture and feel. The other accessories and decor pieces can then add to the look. You can be sure that it will last for a long time and even longer when you seal it.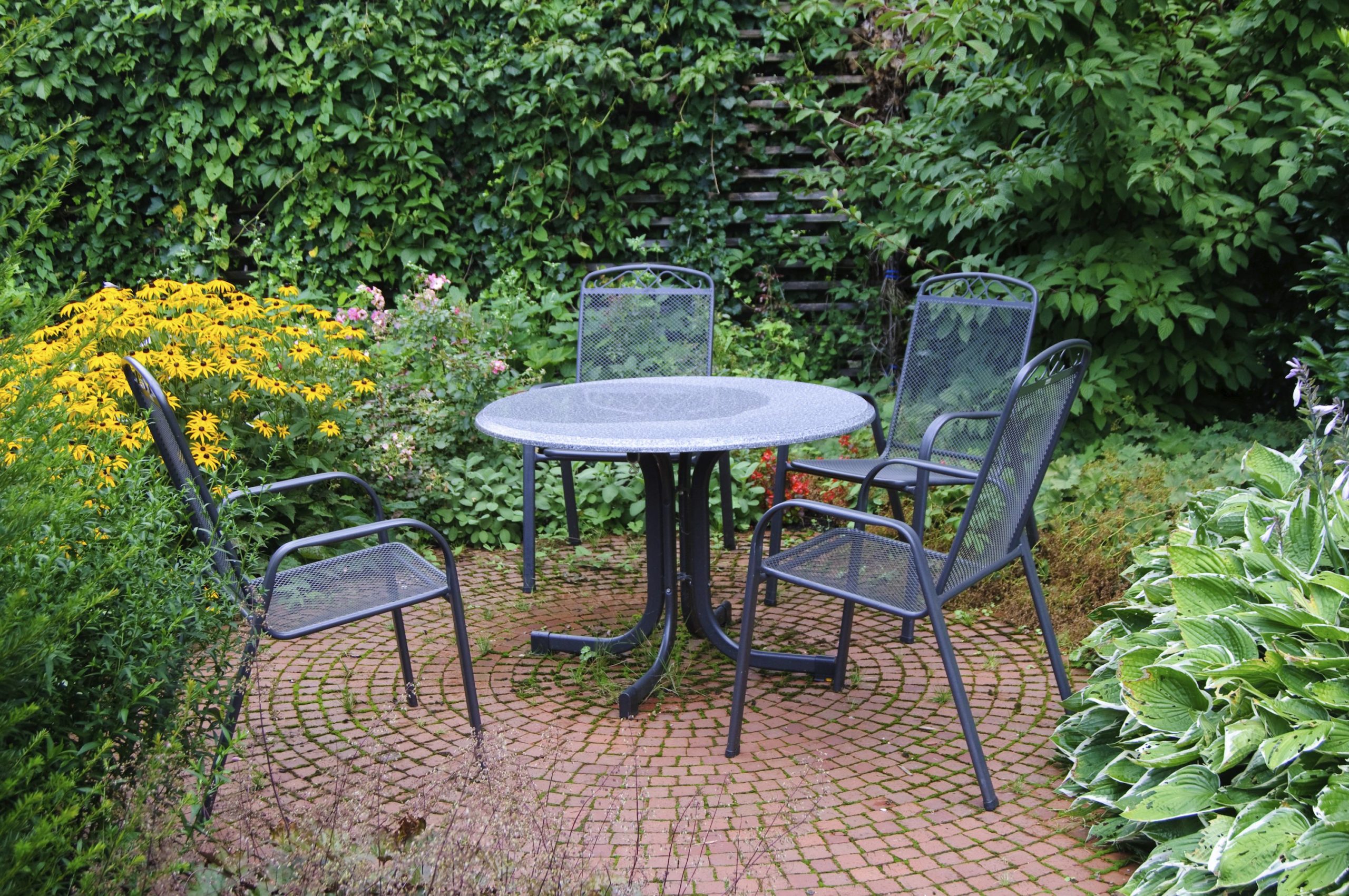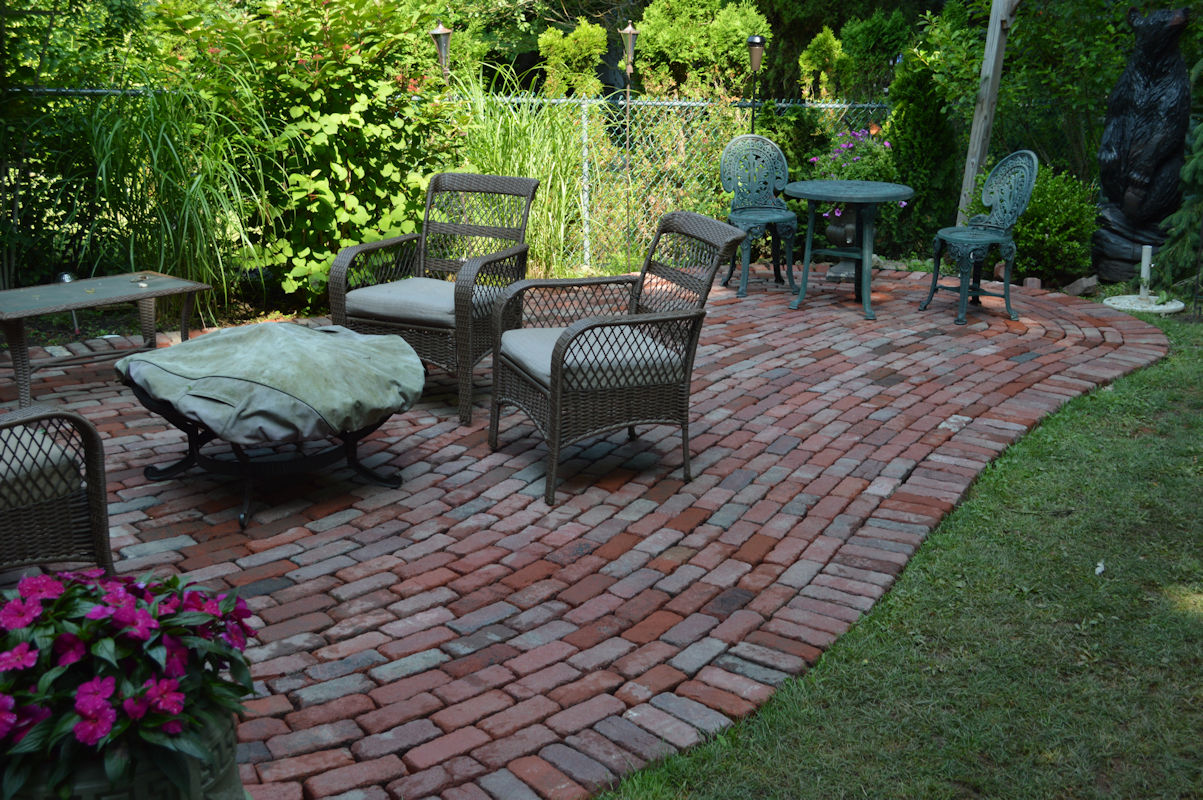 Geometric Pattern on Floor
Geometric patterns don't belong to accent walls alone. You can also get them done on your patio floor. Just like with walls, you need painter's tape and a can of paint to get the job done. Making a geometric pattern on your floor is stylish and simple to pull off. With one or two colors, you can get a simple pattern that you will love to look at because it will give your entire patio a facelift.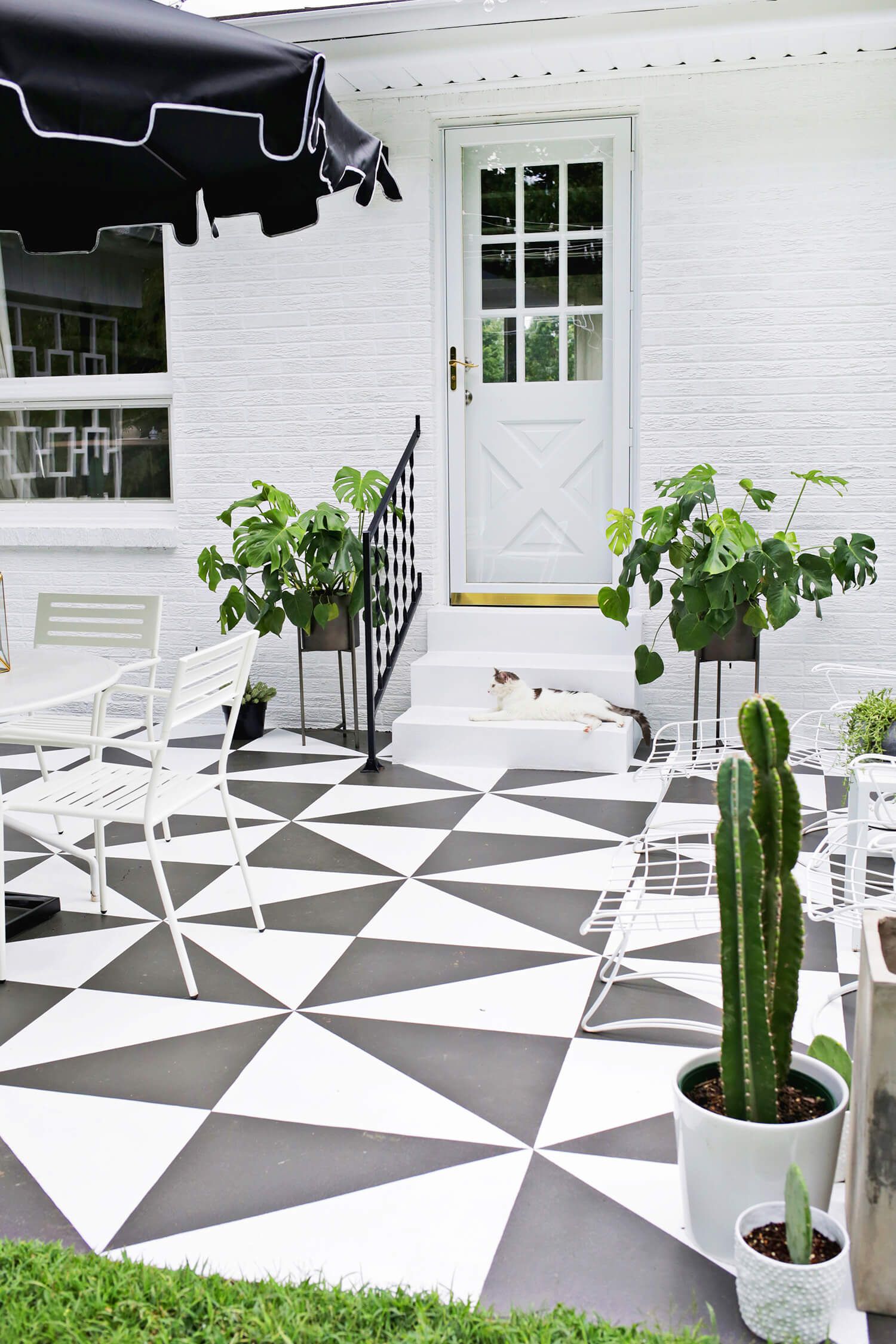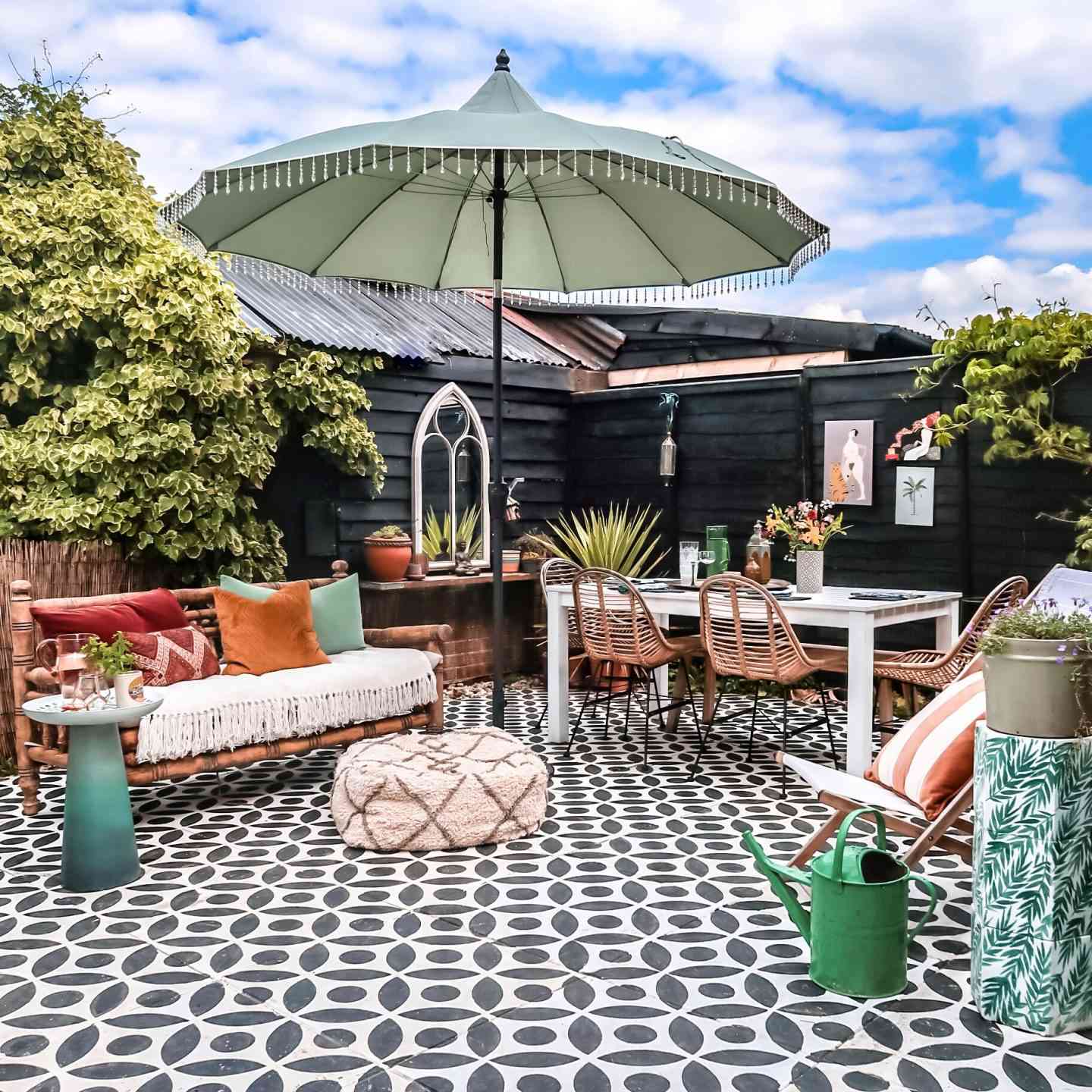 Pallet Wood Floor
Pallet wood can be used for more than shipping load. One of its unique uses is for making a floor for your patio. It's just like using reclaimed wood for your floor. It gives a gorgeous look to your patio. If you already have a backyard garden, it will be a great look. Pallet wood doesn't cost much and if you're lucky, with a little bit of finding and asking around, you can get them for free. Don't forget to stain your pallet when you're done installing. This is to make it more suitable for outdoor use.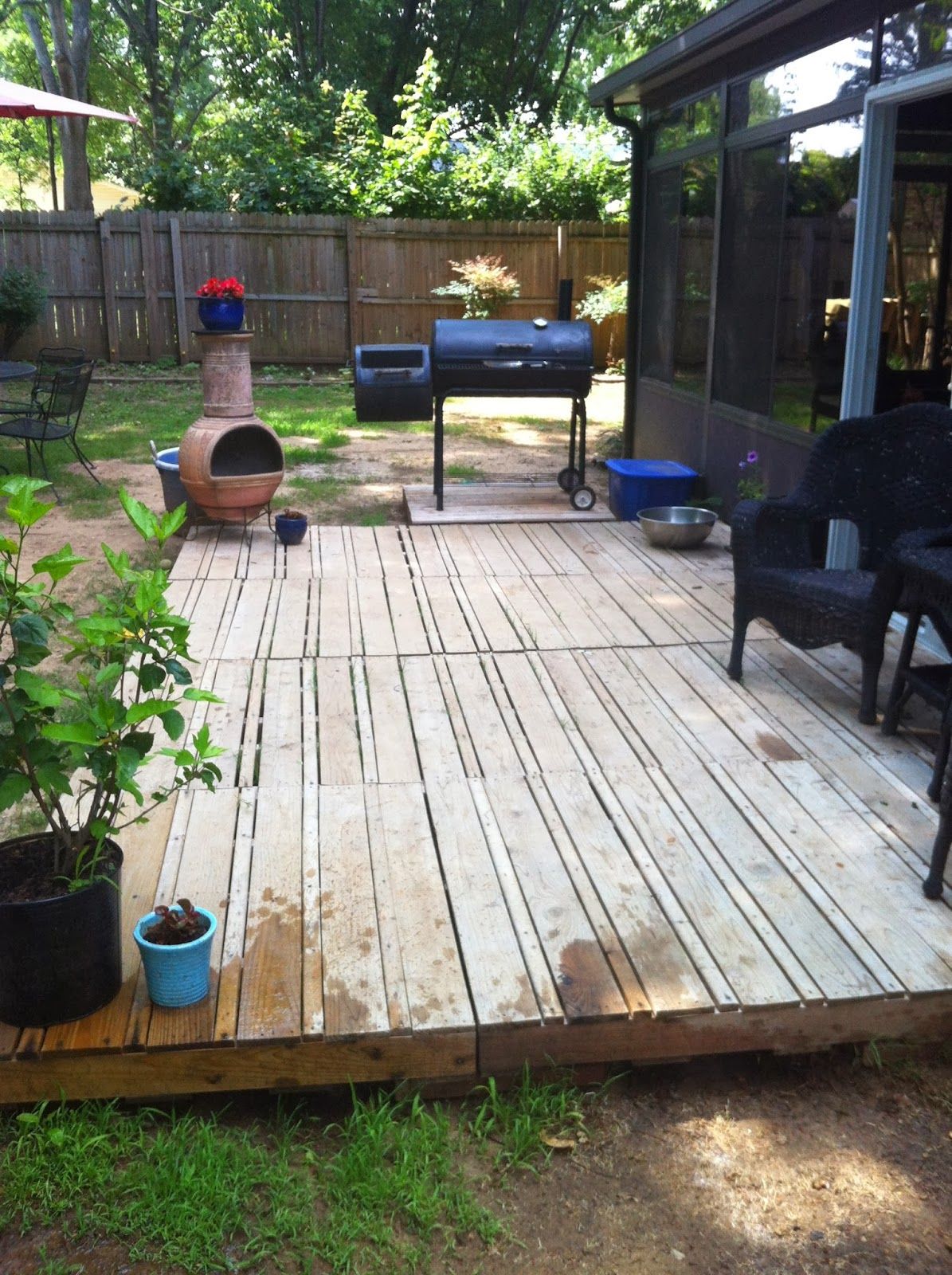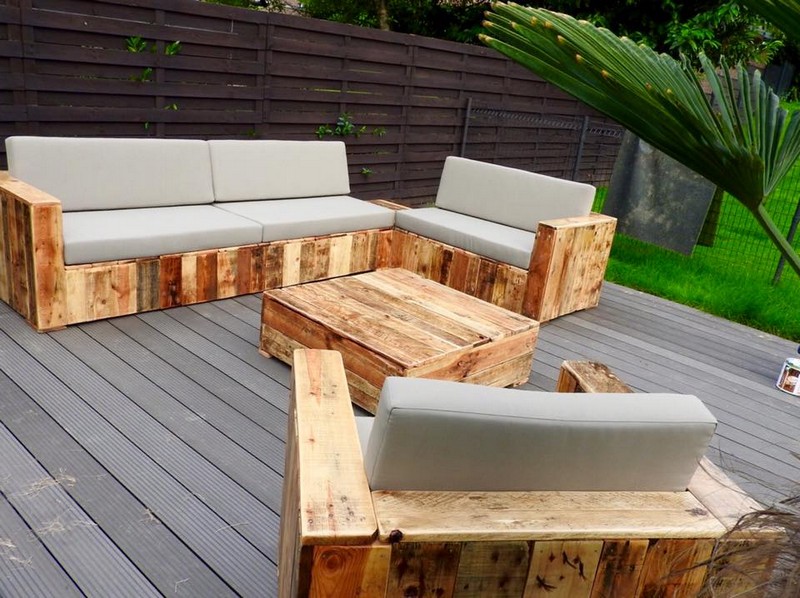 Interlocking Paver Floor
Stone floors are chic and have a particular character to them. Your floor doesn't have to look like the paver patio you saw elsewhere. You can make it unique by choosing a different color, size, and even pattern. There's always room for your creative input.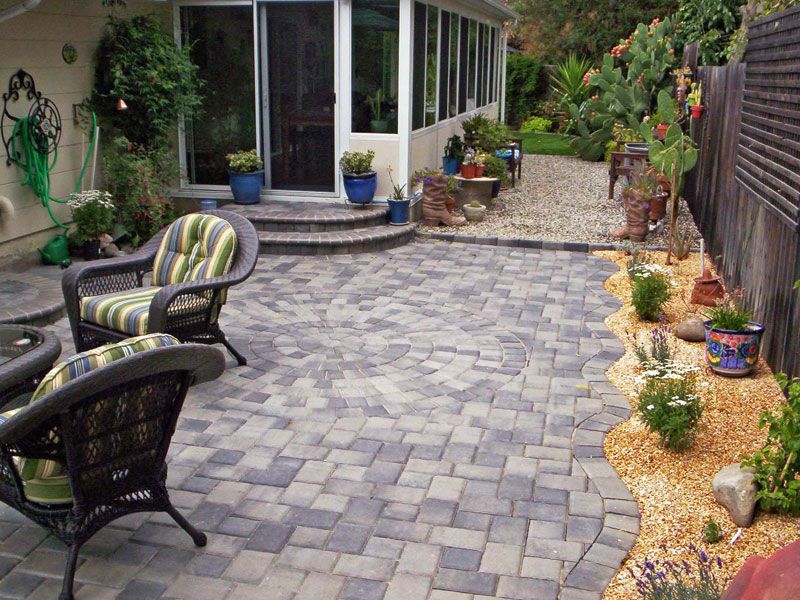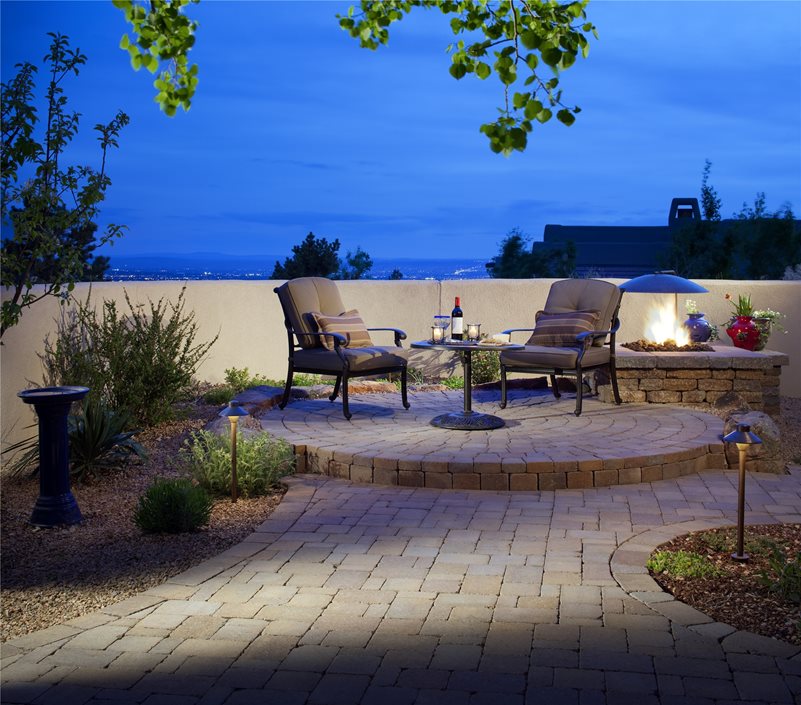 Wooden Deck
Everyone knows wood is a great flooring material especially indoors. It has a way of creating a cozy feeling and gives additional character to your deck setting. Even better is if it is surrounded by grasses or has a view of trees. The price depends on the type of wood but one thing is sure, it will be worth the cost. Once your wood has been installed, you need to finish it with wood sealant. This is to make sure it is durable and more resistant to natural elements.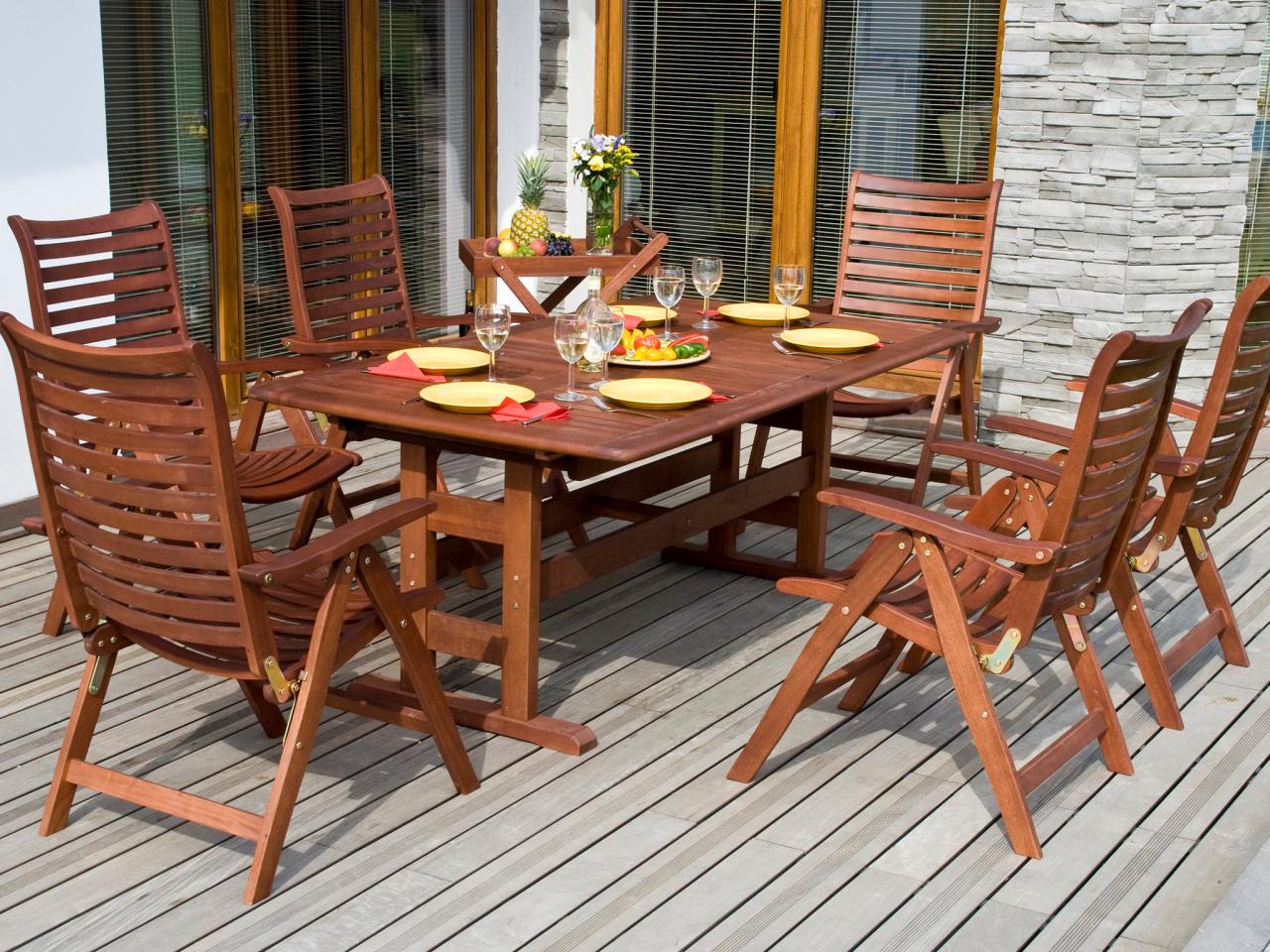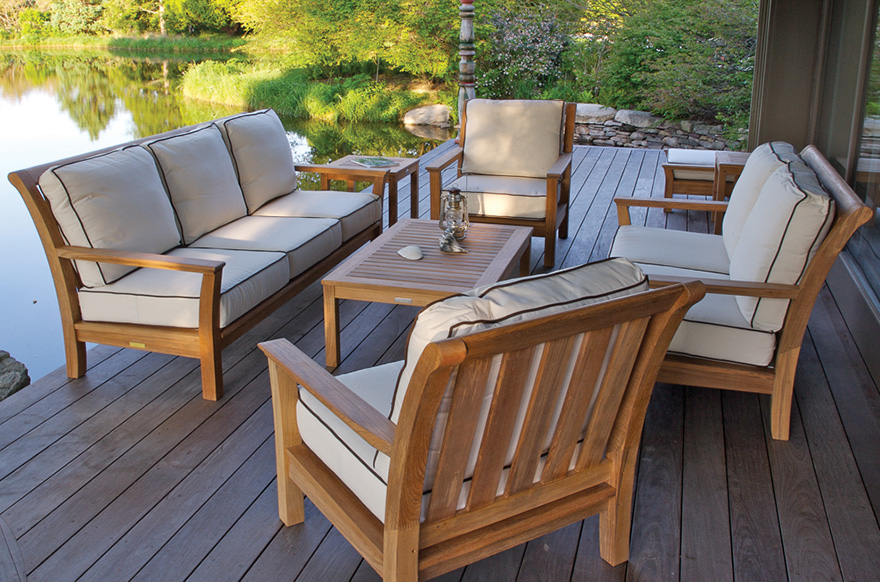 Stained Concrete Floor
Concrete is a great material for outdoor flooring but you might not be feeling the drab color of it. It's possible you already have a concrete floor on your patio and you desperately want an upgrade. Changing the concrete floor completely might create a mess and cost you some money. Staining your concrete floor is an alternative way to upgrade its look. Concrete stains soak into the concrete to give it natural tones and a nice finish. To ensure the stain lasts a long time, it is advisable to seal it once or twice a year.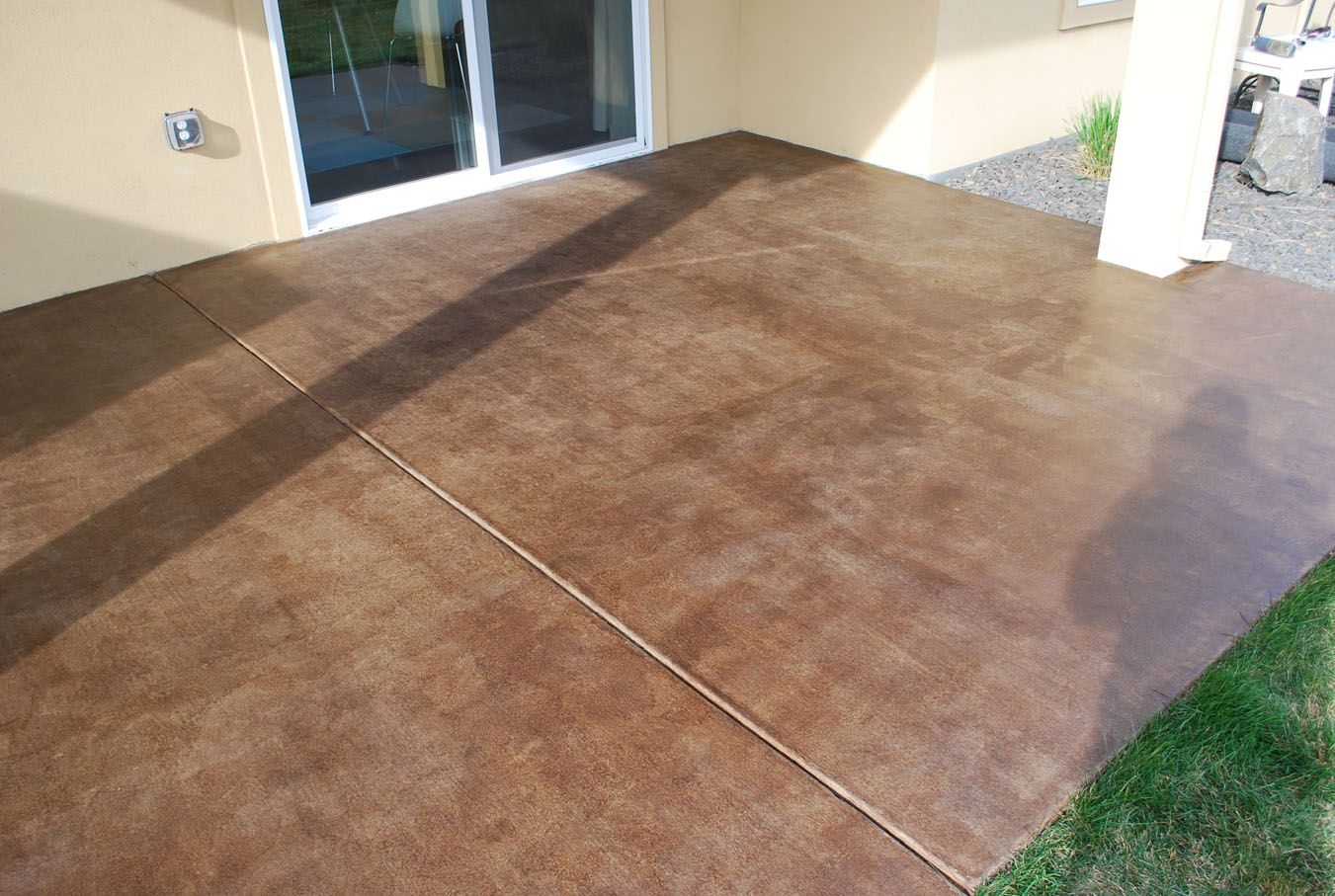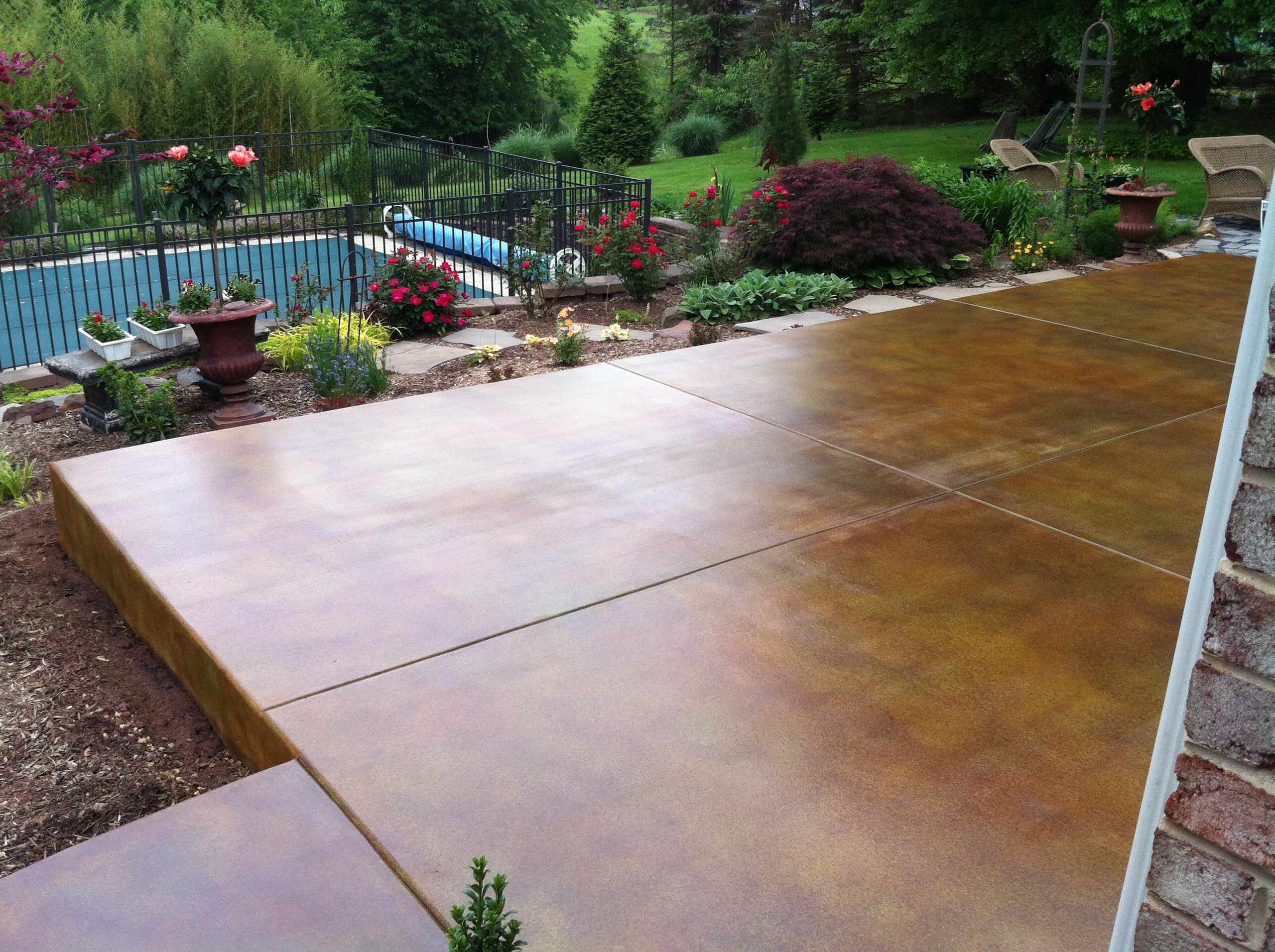 Concrete Slabs And Pebbles Floor
Concrete slabs are strong and durable. They are also easy to install. A combination of concrete slabs and pebbles in between the slab spaces provides a different texture which gives it much more character.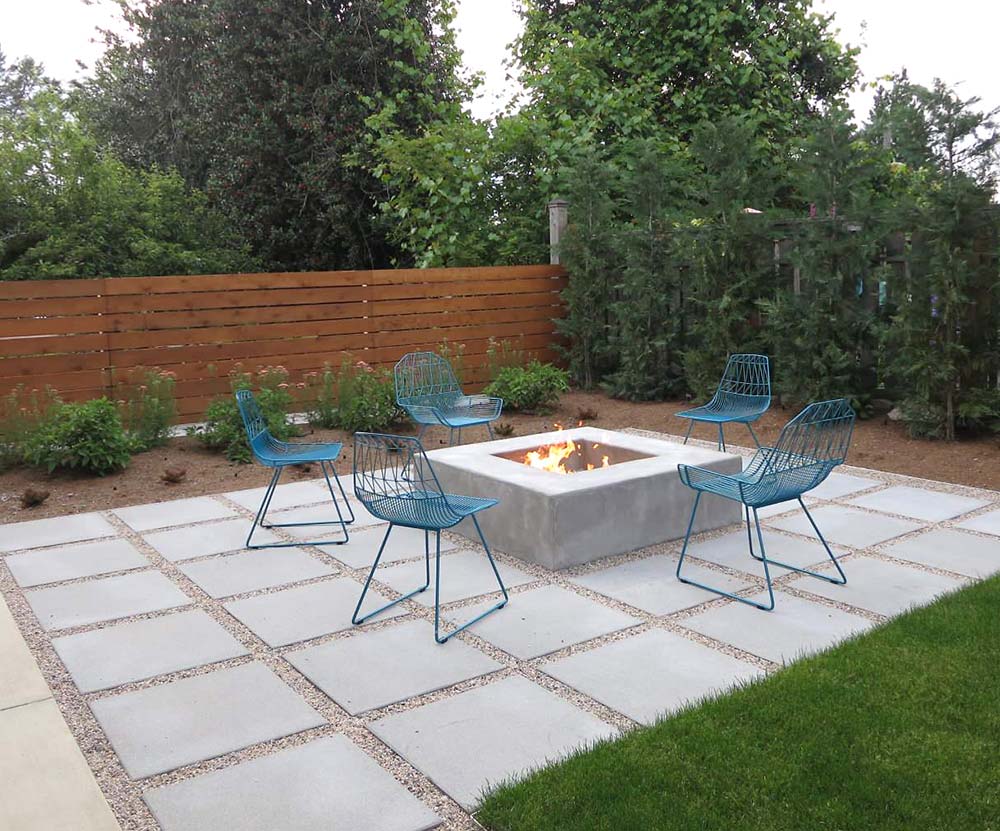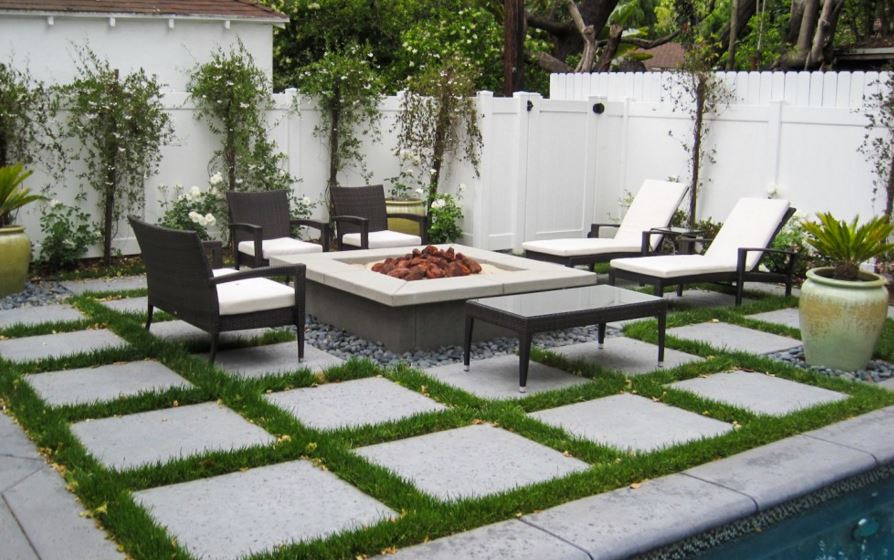 Whether you're building your patio from scratch or you're only trying to upgrade the one you have already, these patio floor ideas should be of great help. With lots of options to pick from, including those that allow modification to make them uniquely yours, you should be ready to start work on your patio. Soon, you can relax in your beautiful space with your feet on a floor you like.