It is that time of the year when we are starting about new ways in which we can get creative and give our homes a fresh look that moves away from 2018. This is a process that takes up the first few months of 2019 with ease. There are plenty of ways to introduce new color and pattern to the interior if you really wish to splurge a fortune. But for those who are looking to get this accomplished on a budget, the ideas are bit less varied. But one smart addition that offers ample color, pattern and brings vivacious charm to any setting that it adorns is the patchwork wallpaper – an idea that has very few limits as well!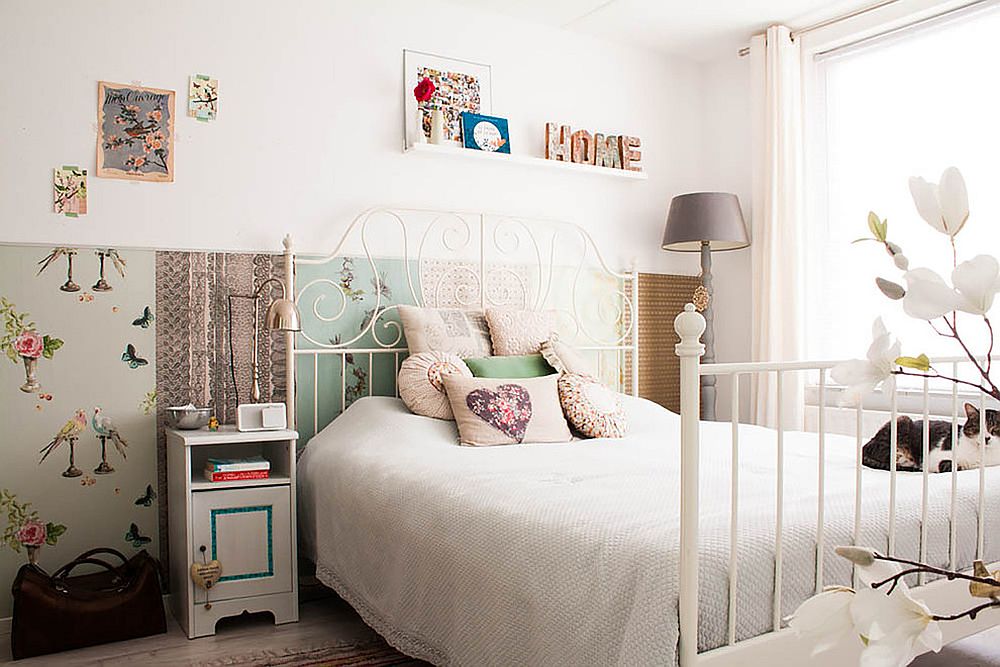 Patchwork wallpaper can illuminate any room with ease and with a small accent section, you can alter the appeal of an entire setting. In an open plan living, it can be used to highlight a cool little niche that you might fancy while in the neutral, contemporary rooms, the feature can provide freshness and color that is trendy and eclectic. This is a look at the best idea around along with ample inspiration that should help you in shaping your own patchwork wallpapered section.
For Kids' Spaces
The easiest space to incorporate a lovely patchwork wallpaper feature is undoubtedly the kids' room. With most modern kids' rooms embracing a neutral and colorless backdrop, this section of the interior is bound to draw attention almost instantly. You can start off small before turning the feature into an extensive accent wall that can adapt and morph with time. Adding new sections to the patchwork design is all too easy as long as you do not fill it with gaudy colors that clash with one another.
RELATED: Craft Your Style: Decoupage and Decorate with Custom Wallpaper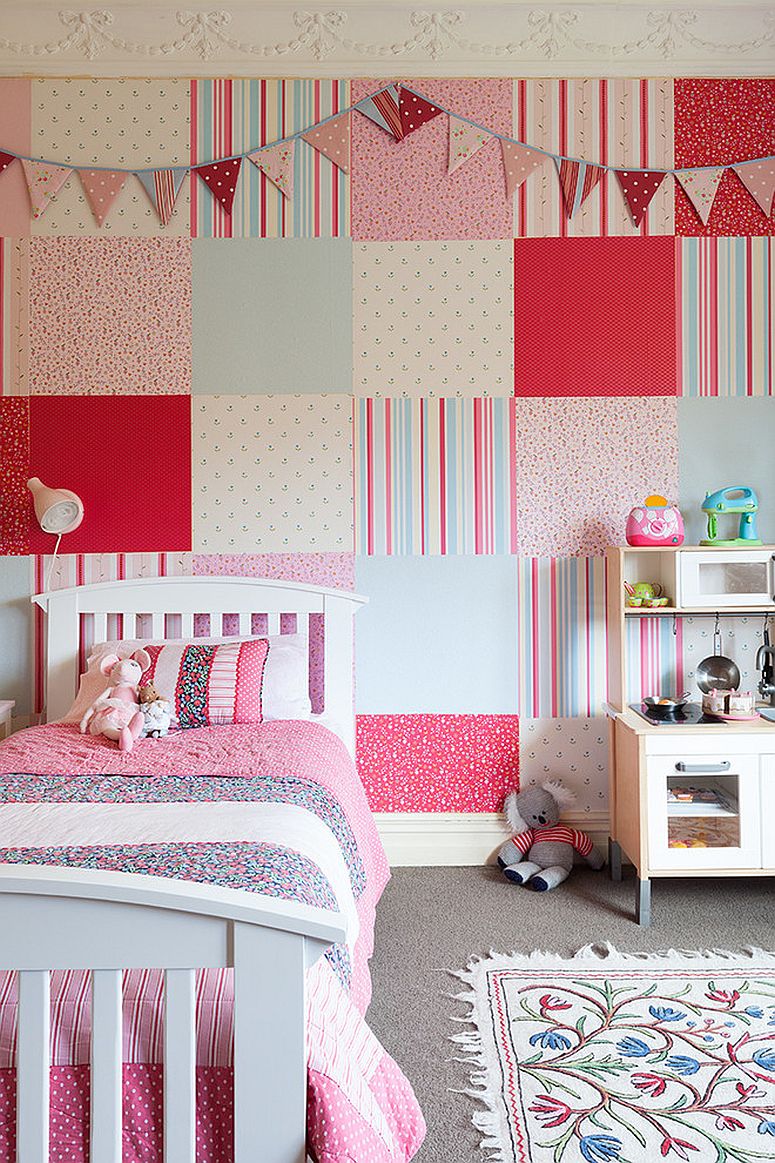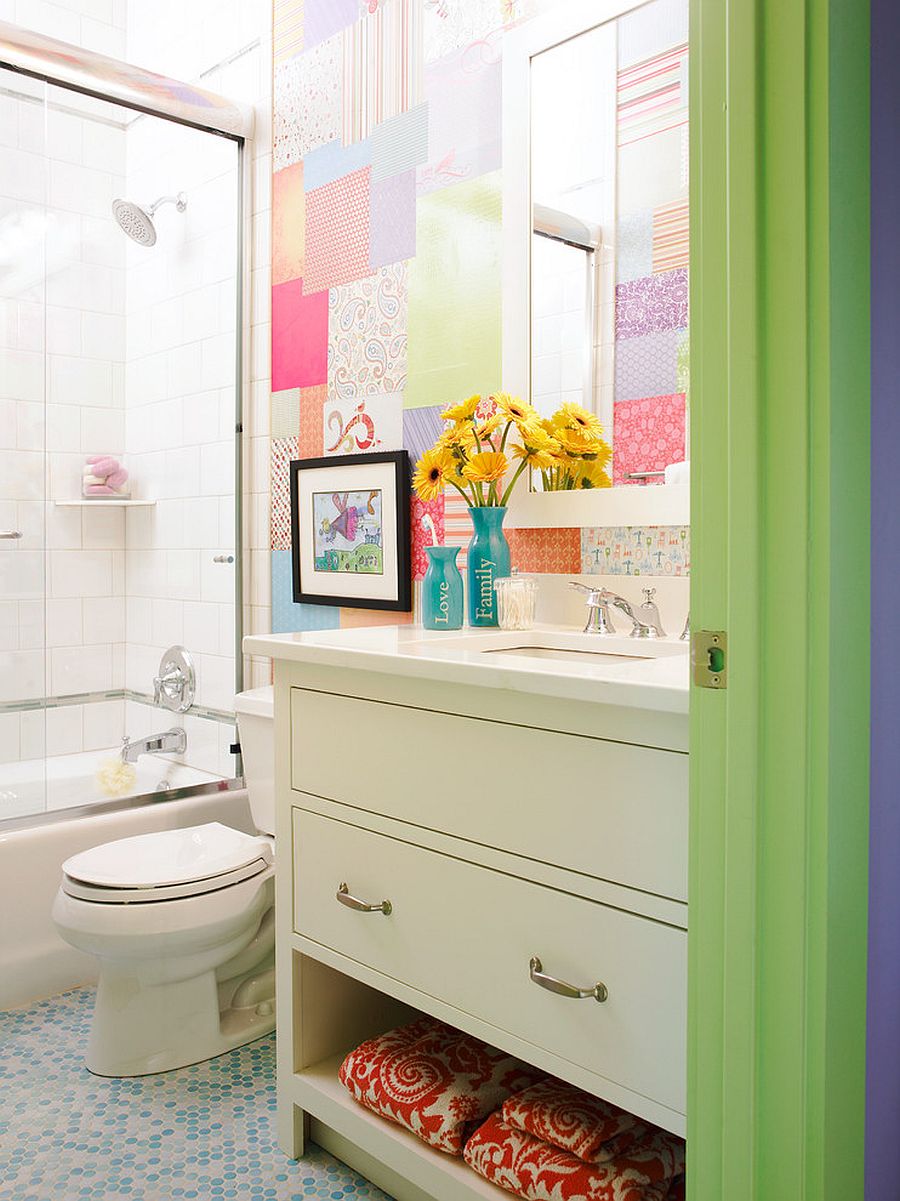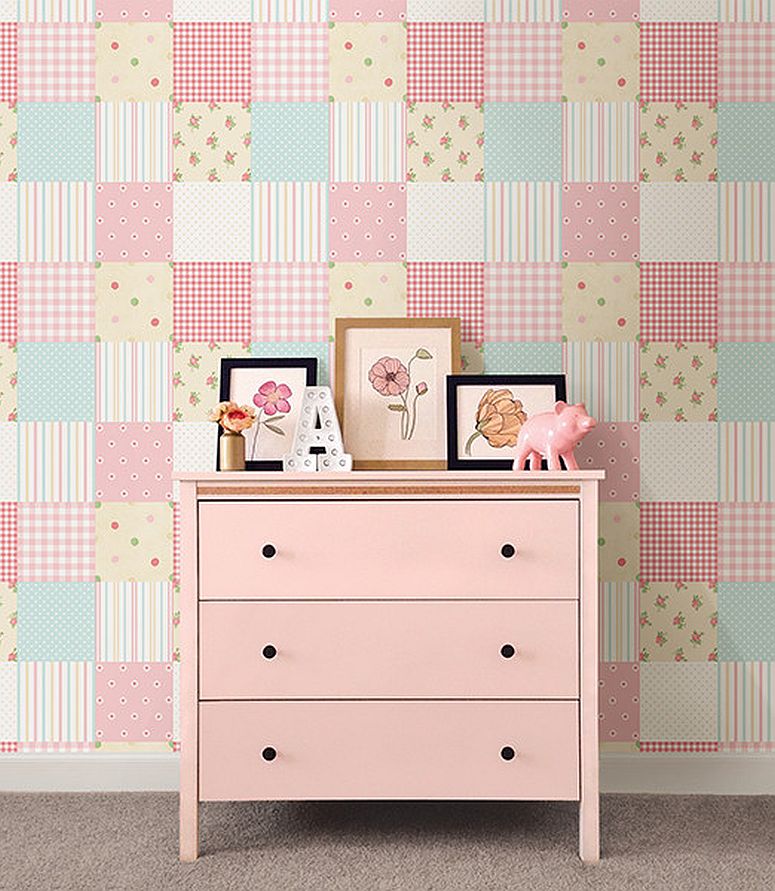 What Works for You
When it comes to patchwork wallpaper, the most important thing to understand is what works in your own home and how far you can push the envelope before it starts to seem ungainly. Adding diverse pattern and color to the bedroom, kitchen or living space is not an easy task and the more neutral the backdrop, bigger is its visual impact. Another approach would be to take a trip down the eclectic route and to embrace even more color and pattern. Add a patchwork style rug to the setting or even create a wall with patchwork wallpaper made from maps and you have a unique and super-cool home.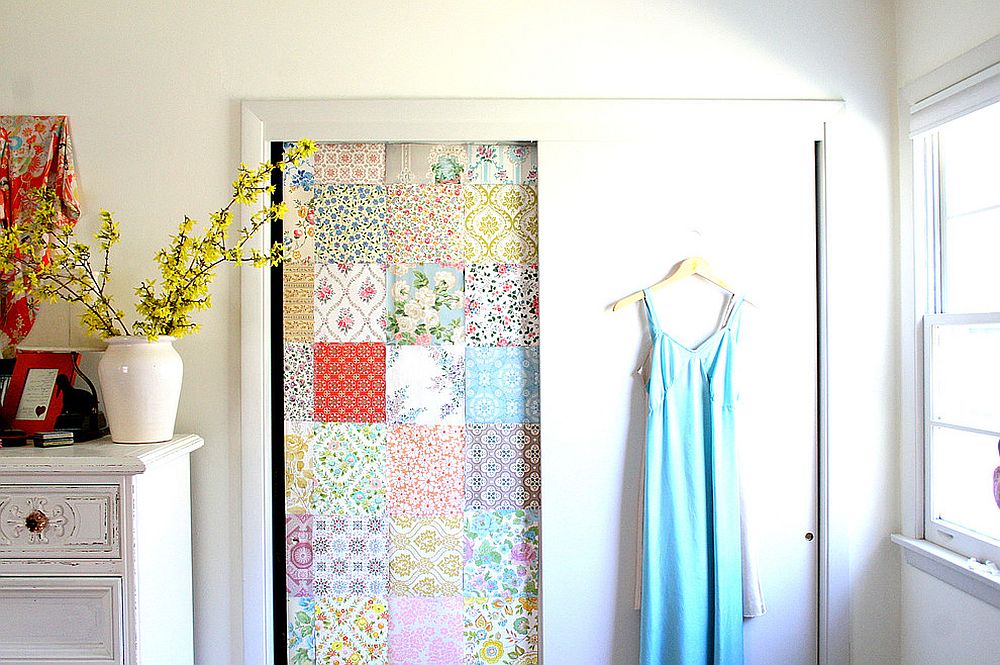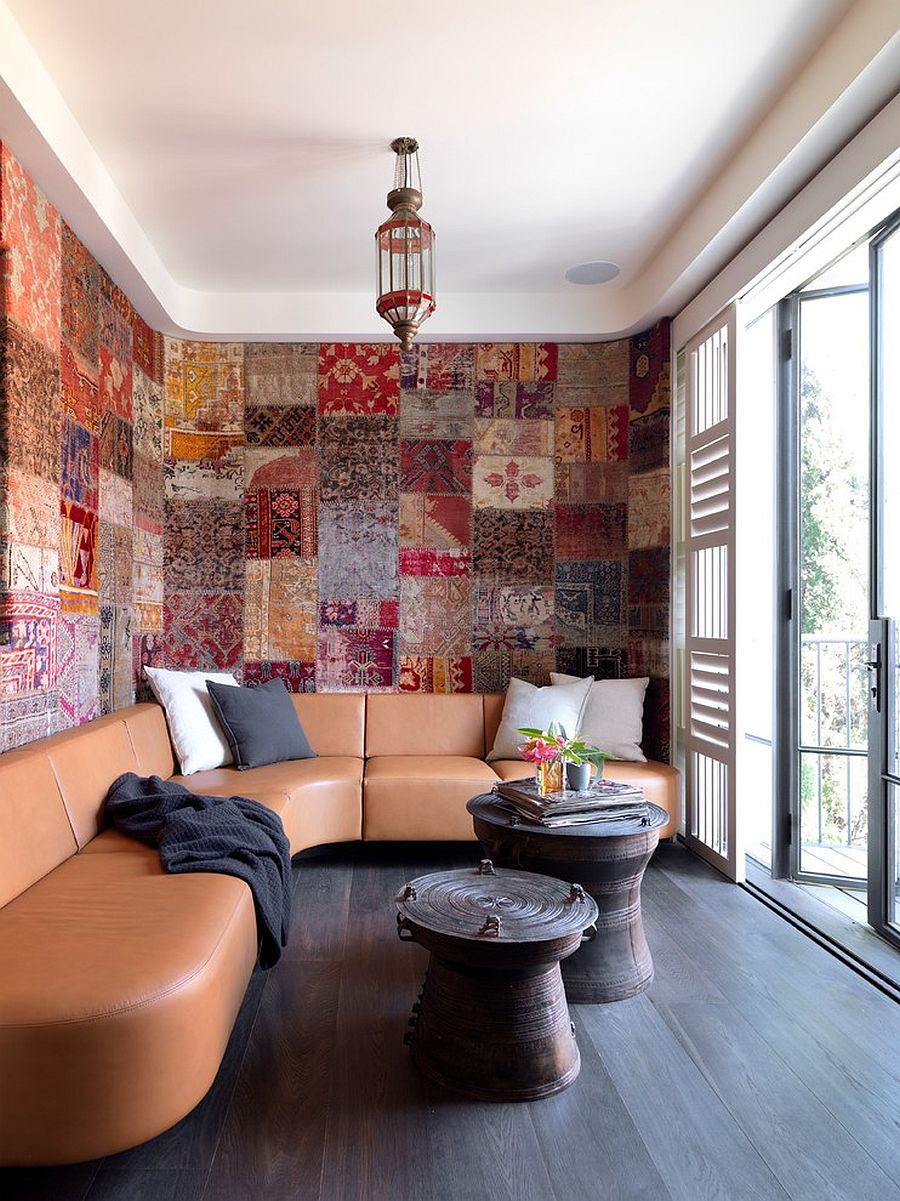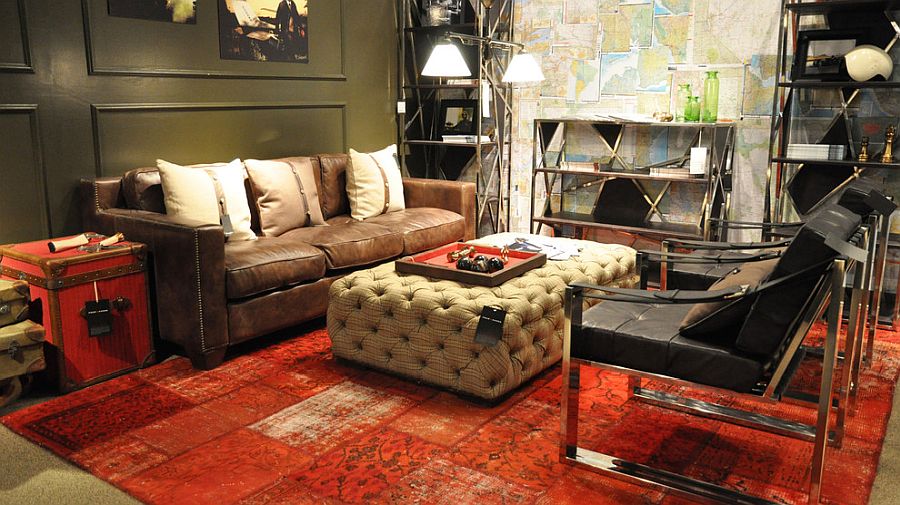 Style that Adapts
Patchwork wallpaper sections can be used in rooms with different styles as long as you make sure that the overload of pattern does not disturb the existing theme. An all-red Mediterranean style or eclectic bathroom with patchwork wallpaper and tiles might feel like a bit too much for some while others would lap it up gleefully. A small section in the modern dining room, a patchwork wallpaper-clad highlight in the traditional kitchen or even a headboard wall section in the bedroom – where and how you choose to use this feature is completely left to your discretion.
RELATED: Wallpaper with Tropical Flavor: 25 Trendy Ways to Add Greenery and Colorful Zest