Spring and summer mean returning to outdoor living, but unfortunately, that means you don't get the same privacy as indoor living. Living in the beautiful chaos of any big city is amazing, but realistically, it involves sacrificing a little bit of your privacy. Even in the suburbs, you can run into issues with communal porches and shared backyards. Adding privacy plants, a privacy screen, fence, or wall of some kind is a great way to offer both yourself and your neighbors a little bit of extra home space outside.
You don't necessarily have to break the bank to create an awesome privacy feature: we scoped out some of the most affordable and aesthetic options to turn your patio into a bit more of a personal escape.
Wooden Fence Privacy Wall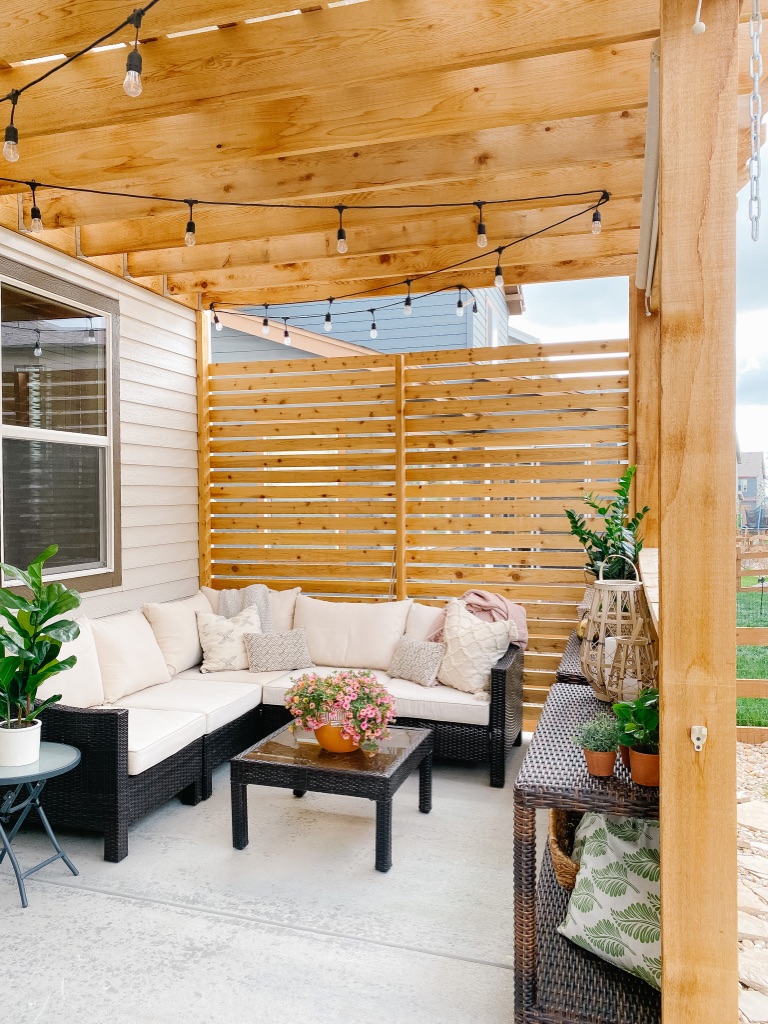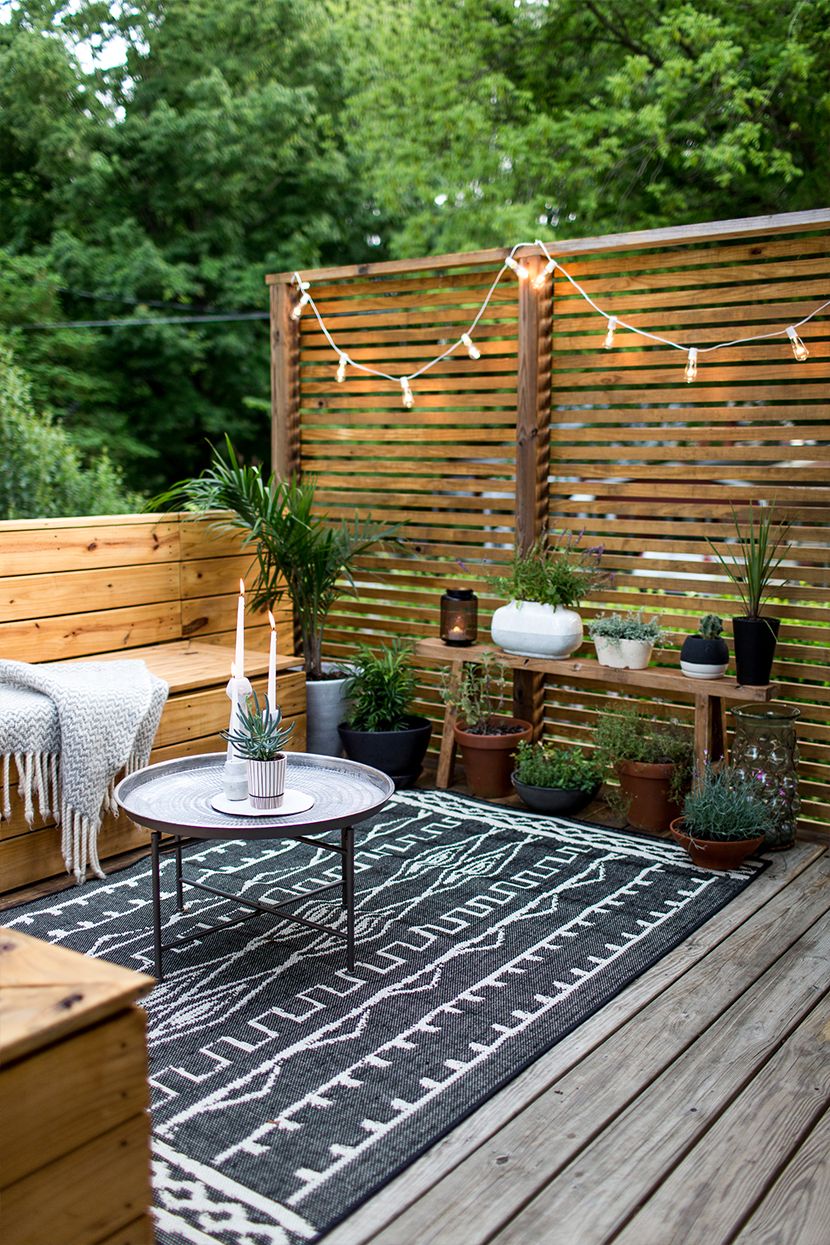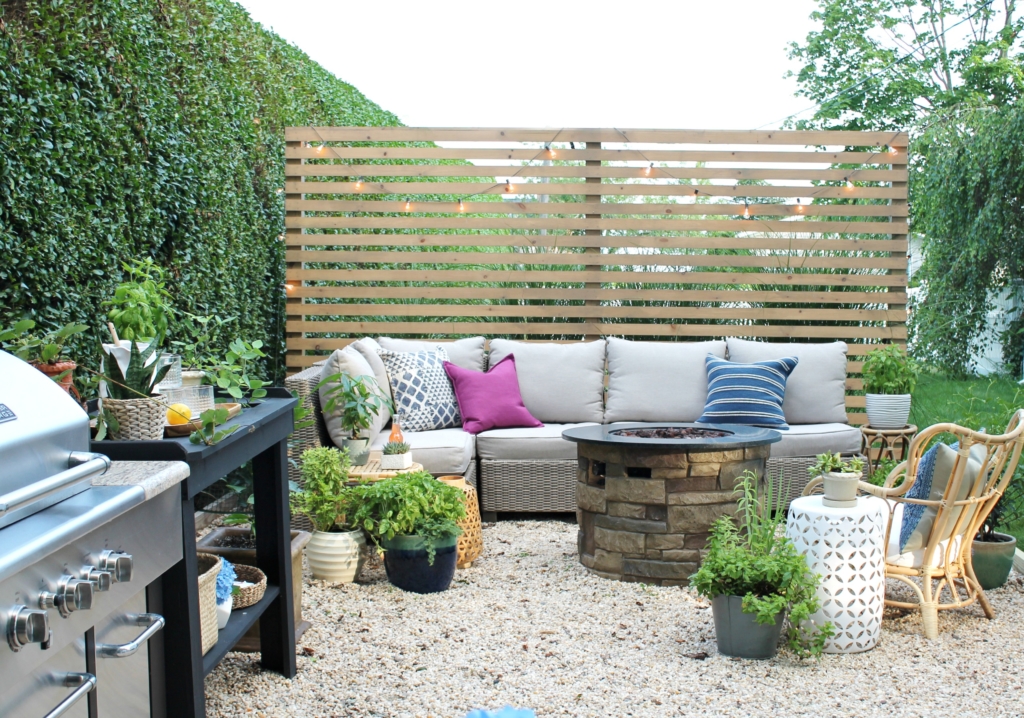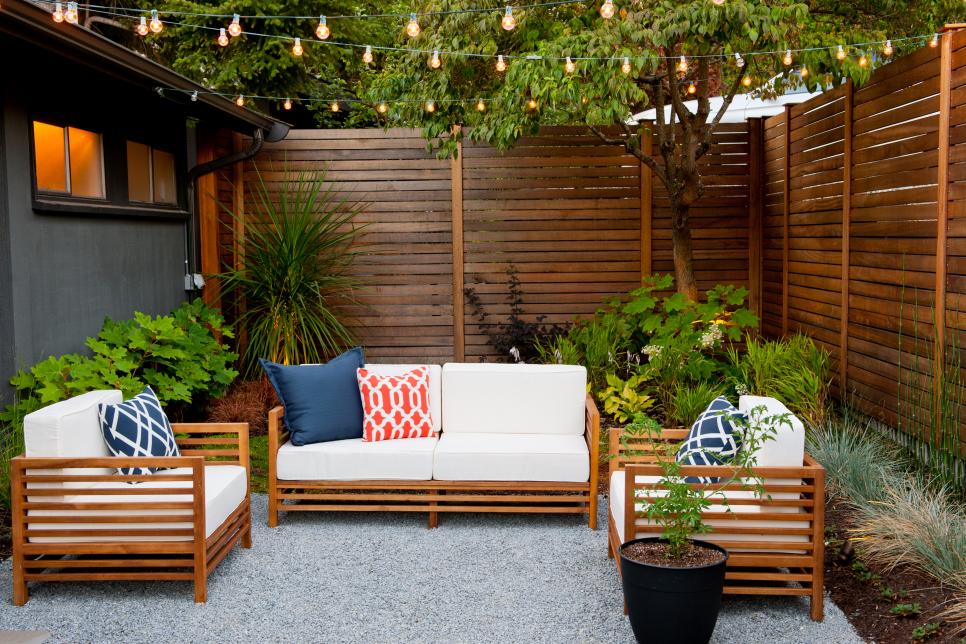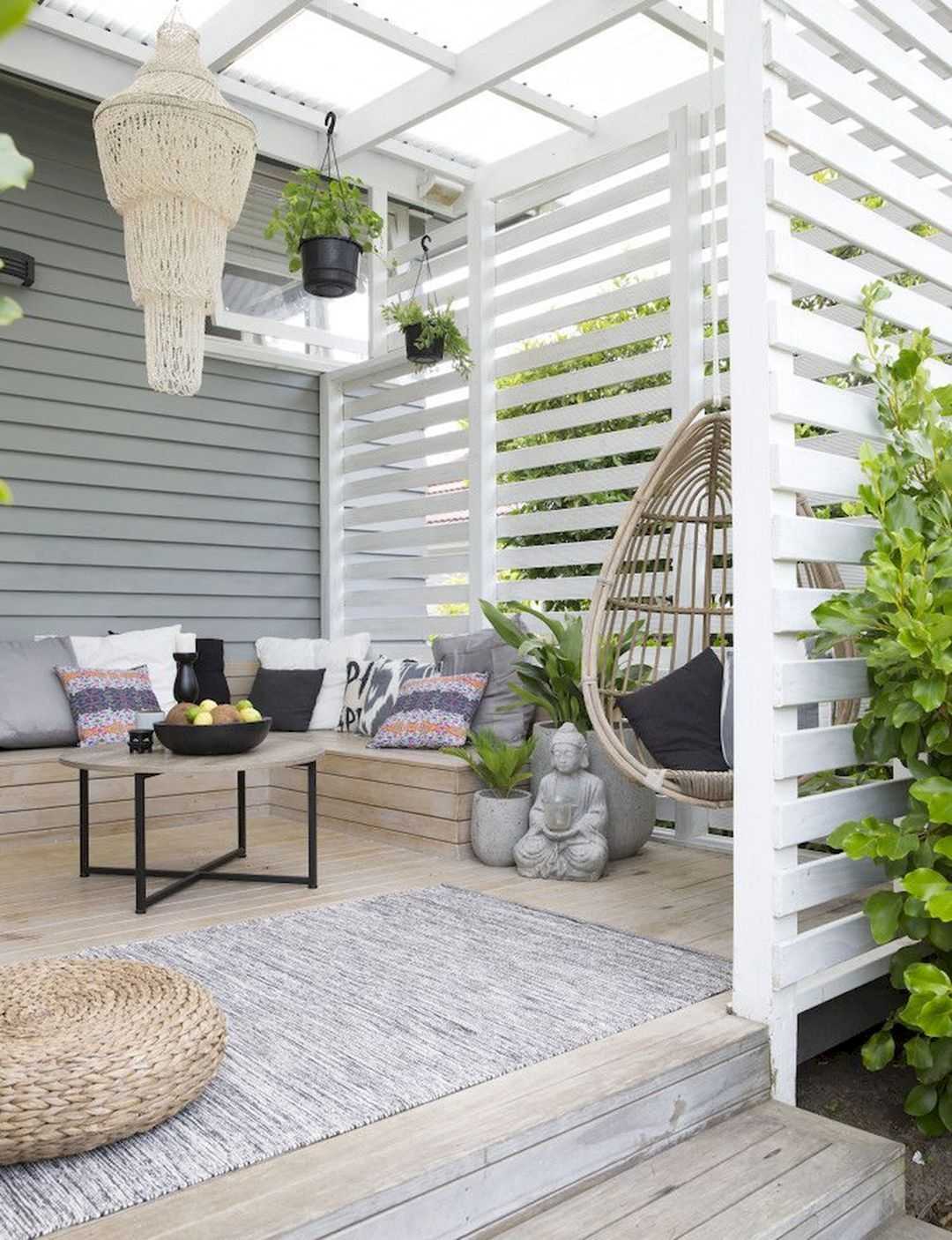 Creating a modern wooden fence wall can help you achieve a private patio feel in an otherwise open area. If you're handy with a skill saw (or know someone who is) this can easily be a weekend project that transforms your outdoor space for years to come. Additionally, if you choose to build the privacy fence wall yourself, you can customize the size to fit a balcony or specific back yard space.
Lattice Wall Partial Privacy
A lattice wall is traditionally used in garden spaces and as a privacy topper along with fencing. It is popular for the partial view obstruction that still allows light to pass through, and the structure that it offers climbing plants like ivy and vines. Even though lattice falls in the traditional trend, decorators and homeowners have incorporated the fencing into modern spaces as a privacy solution.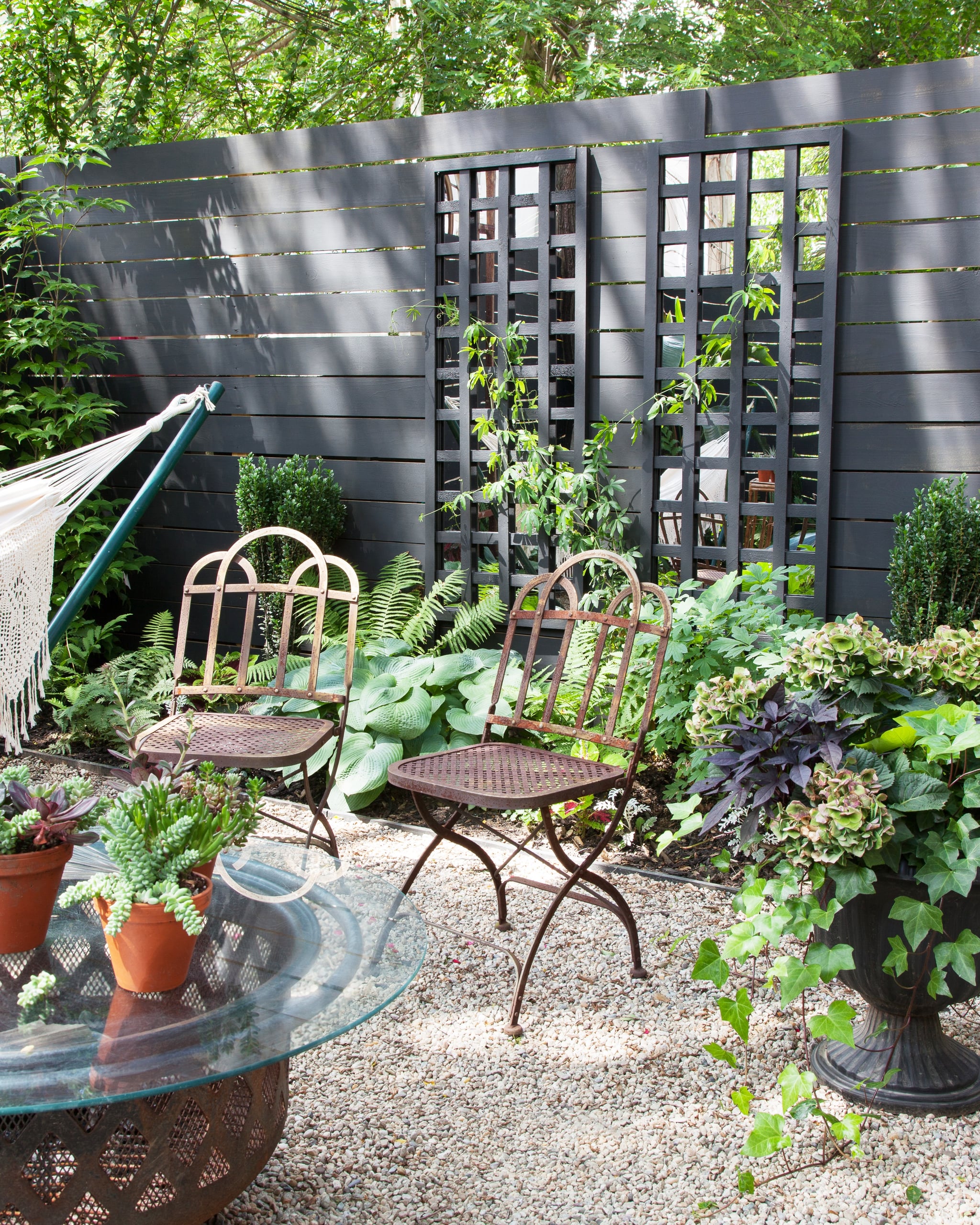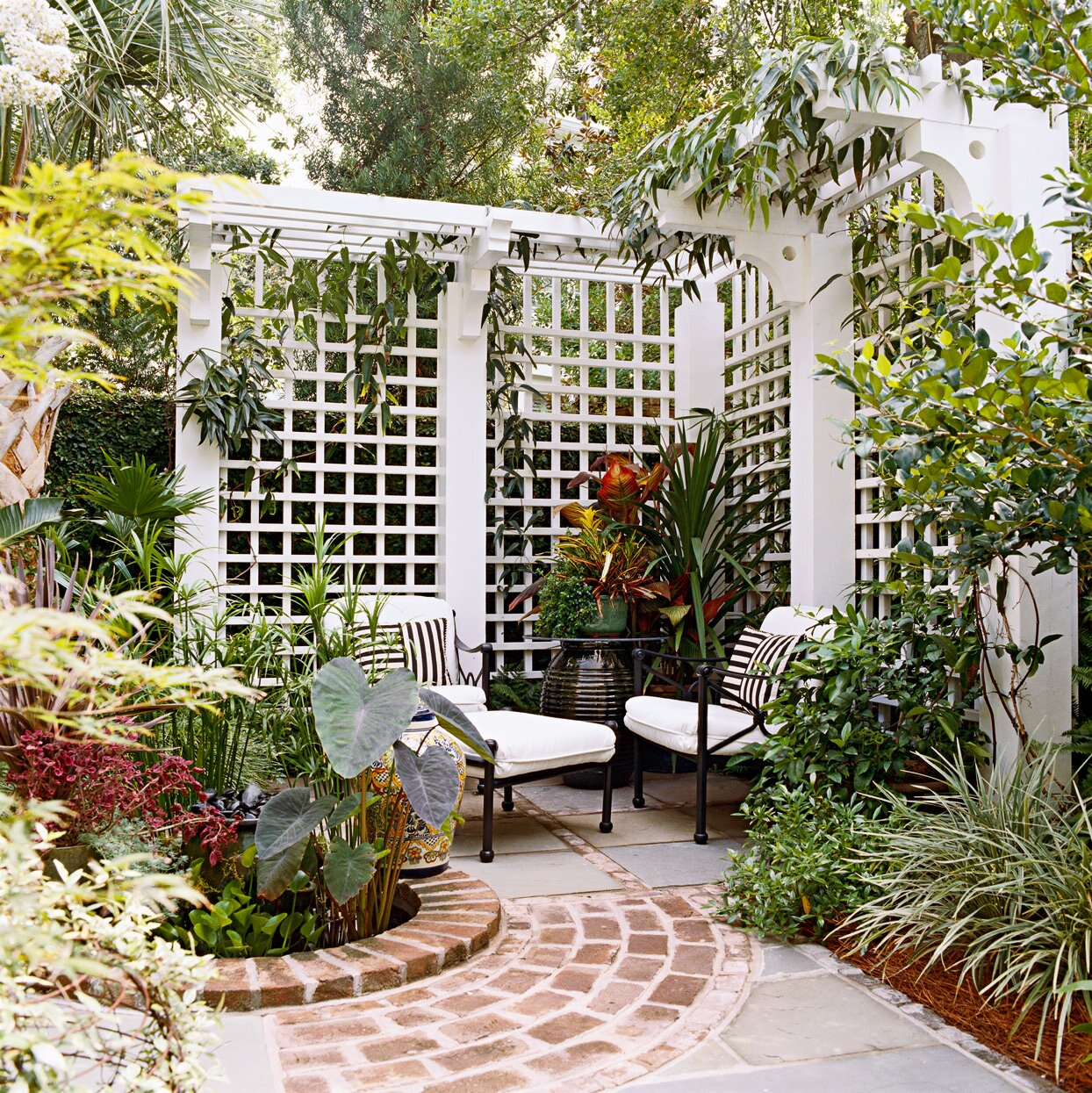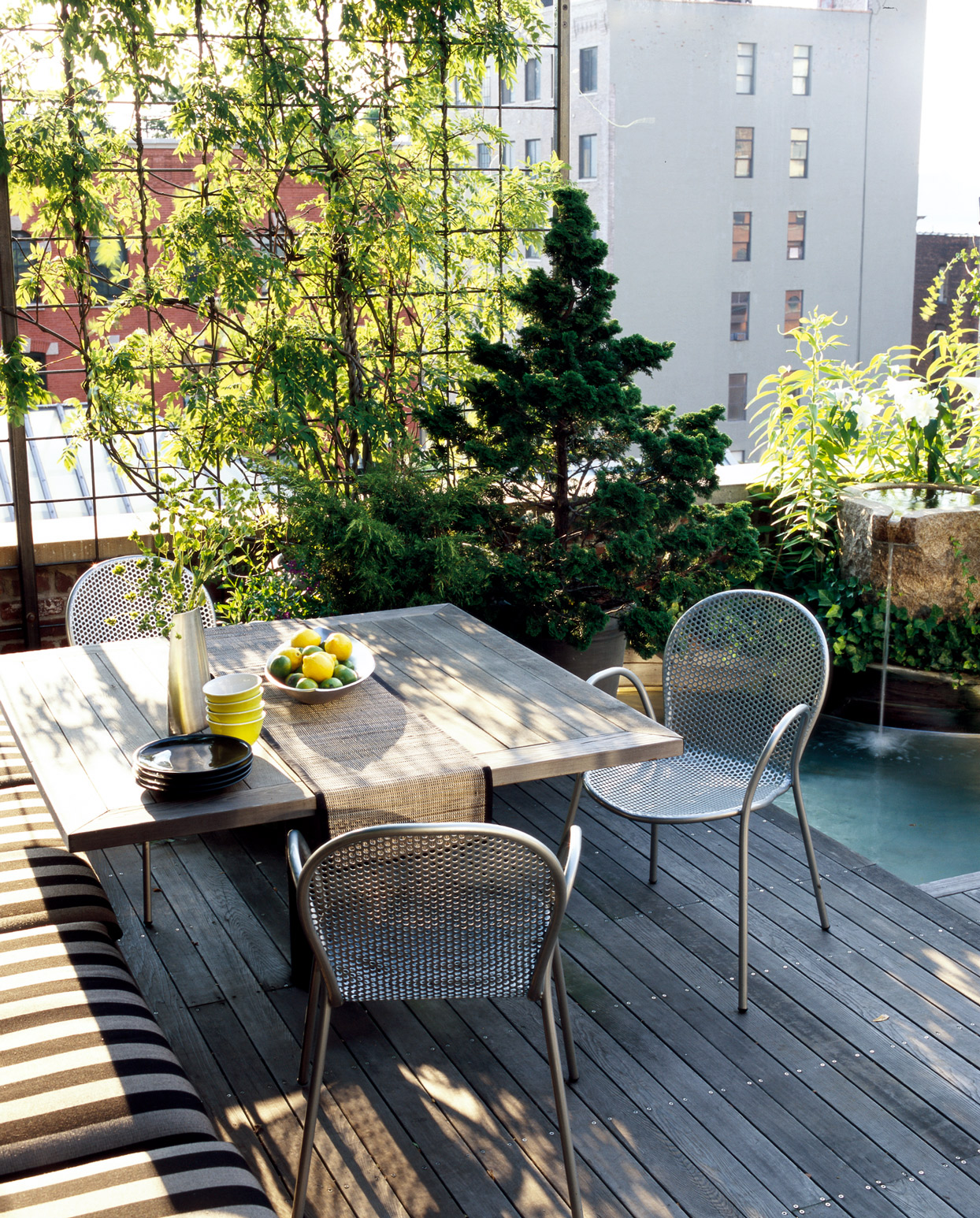 Modern Metal and Vinyl Privacy Solutions
If the traditional wooden fence style is not for you, or perhaps you don't have the space for large lattices, there are many metal and vinyl privacy screens on the market right now that may work for your space. Metal and vinyl privacy screens come in a variety of sizes and designs that are customizable to your area, some of them are portable or collapsable, and they can also be painted to suit your decor. These modern privacy solutions double as a chic design element in your outdoor space.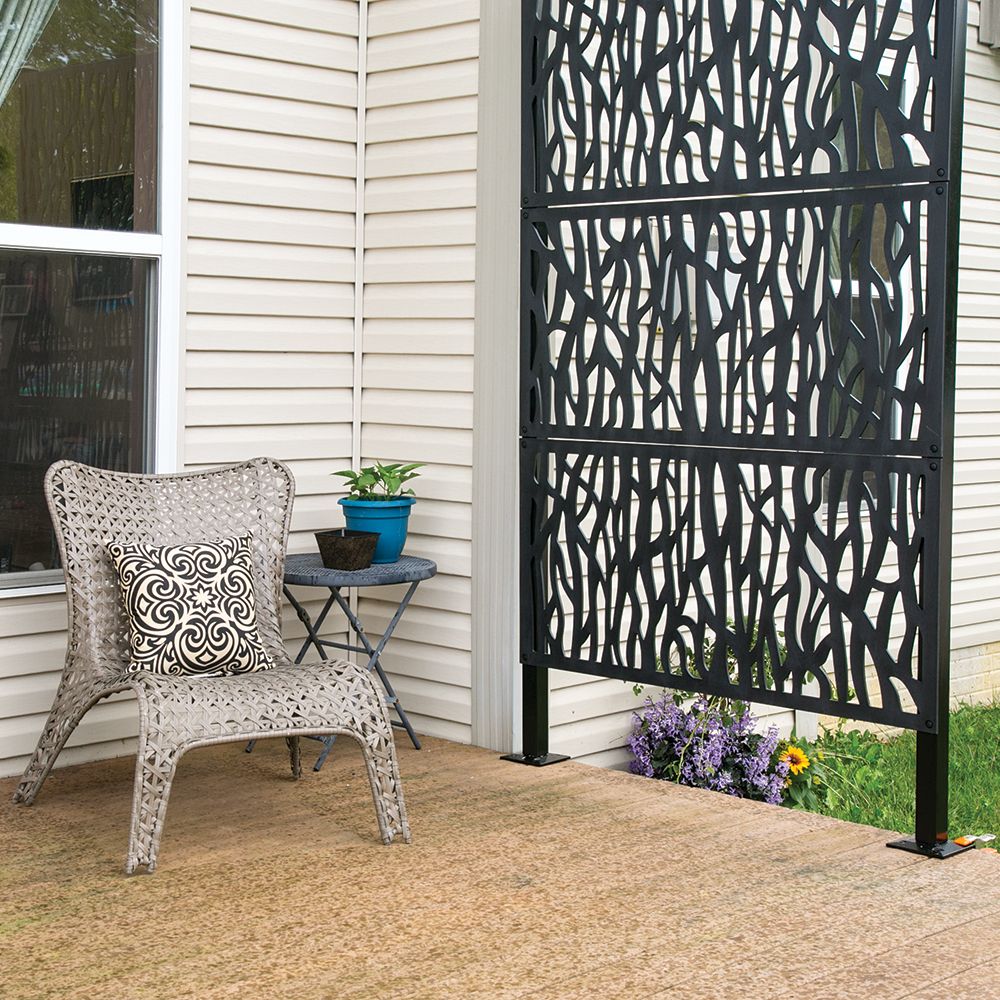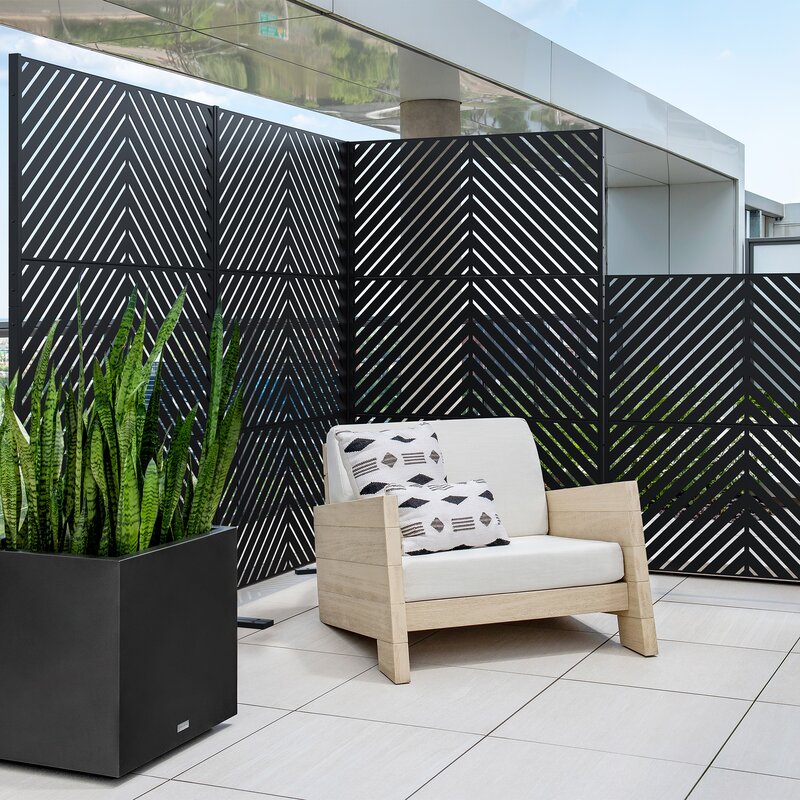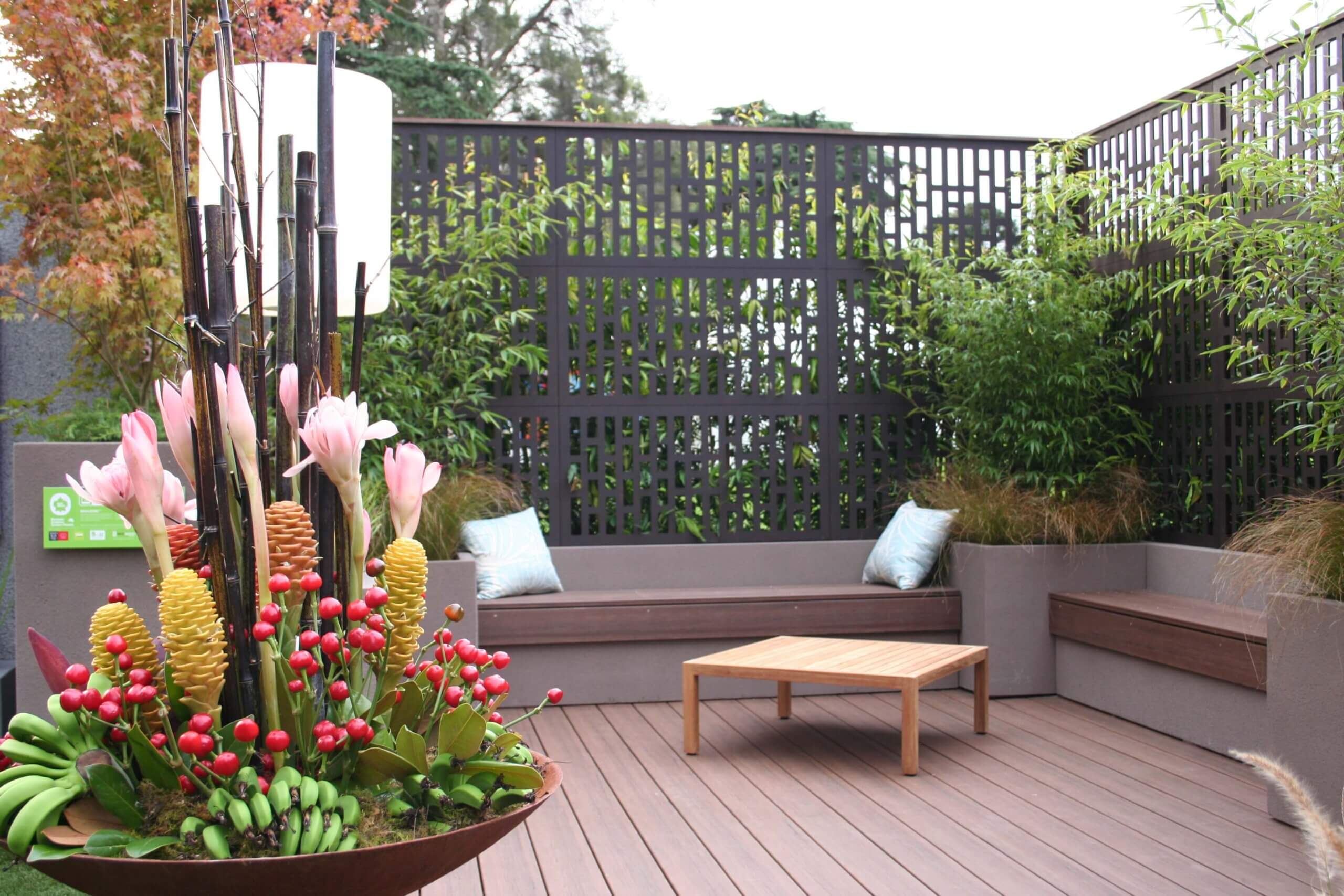 These are just a few of our favorite modern privacy solutions that will help transform your backyard patio into a private lounge spot for you to enjoy all summer long. Check out our rules for designing the perfect patio setup, and combine them with these modern privacy solutions to create the ultimate outdoor area. For more patio inspiration check out our posts on Facebook, Pinterest, and Instagram.