It's finally time to make use of your backyard and enjoy staying outdoors more. If you're someone who likes being huddled up in the kitchen, it's a good decision to have another kitchen outside. It doesn't have to be fully furnished like an indoor one but it should be designed for its planned use.
It's usually expensive to set up but it's always worth the experience in the end. Different strokes work for different folks, and there are lots of designs and styles to choose from. You probably already have a picture of what you want to build. Let's help you with different incredible outdoor kitchen ideas to get you started.
Outdoor Kitchen with Dining Area

You want to make sure your outdoor kitchen has a lovely dining area. It is one of the ways to ensure you enjoy relaxing in your backyard. The outdoor kitchen can be as basic as you want but make sure the dining set up is as comfortable as possible and encourages interaction. You can invest in good furniture but if that's not an option, plastic chairs work just fine.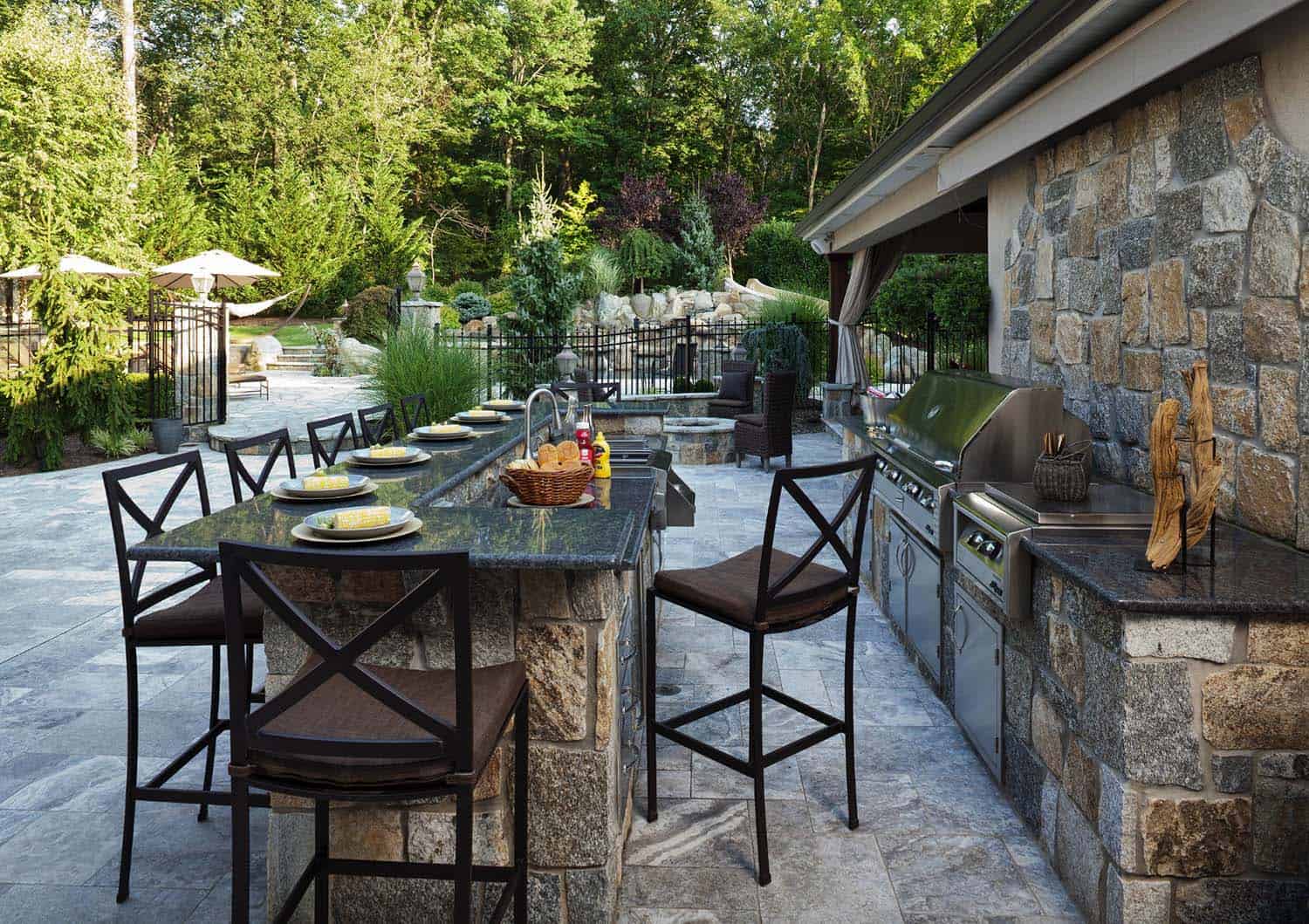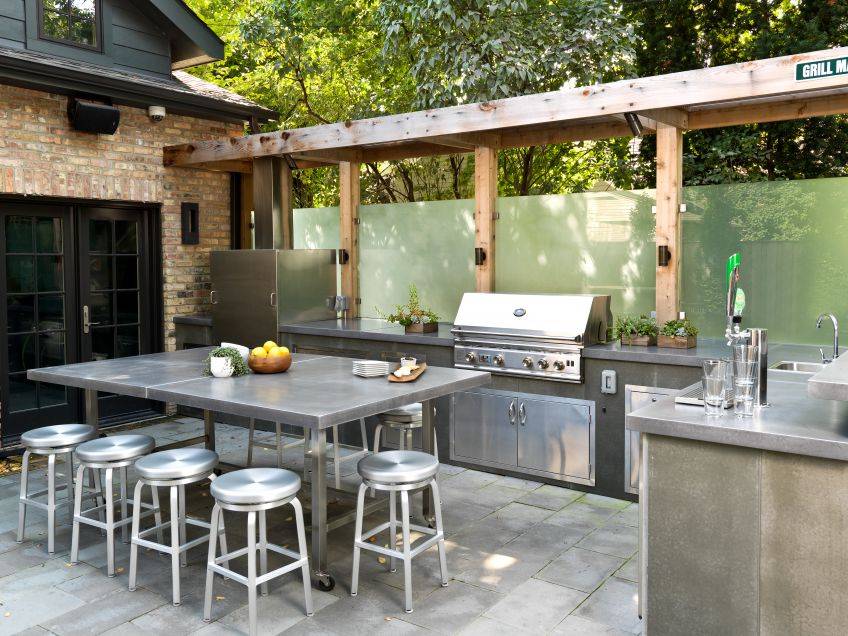 Barbecue Area Set up

Nothing says fun than a backyard barbecue area set up. It's the perfect excuse to host a get-together every weekend. Time to say yes to social interactions! Get yourself a good grill that will be worth the money. Make sure it's not under a covered patio and is far from hanging plants. When you have people over, it may be a good time to have the lights up just to add to the excitement. There are different barbecue area set up you can use depending on the available space and how many people you intend to host.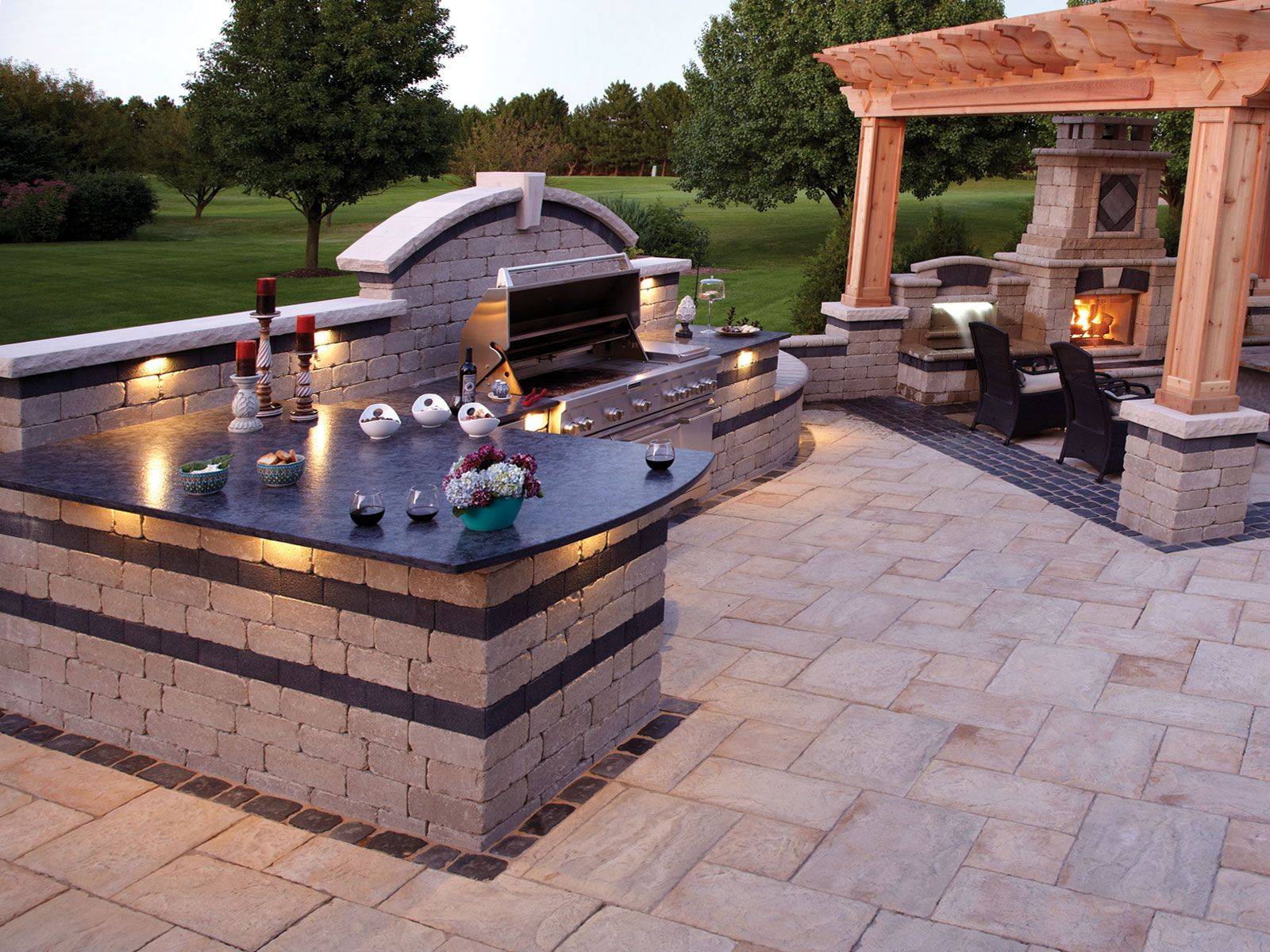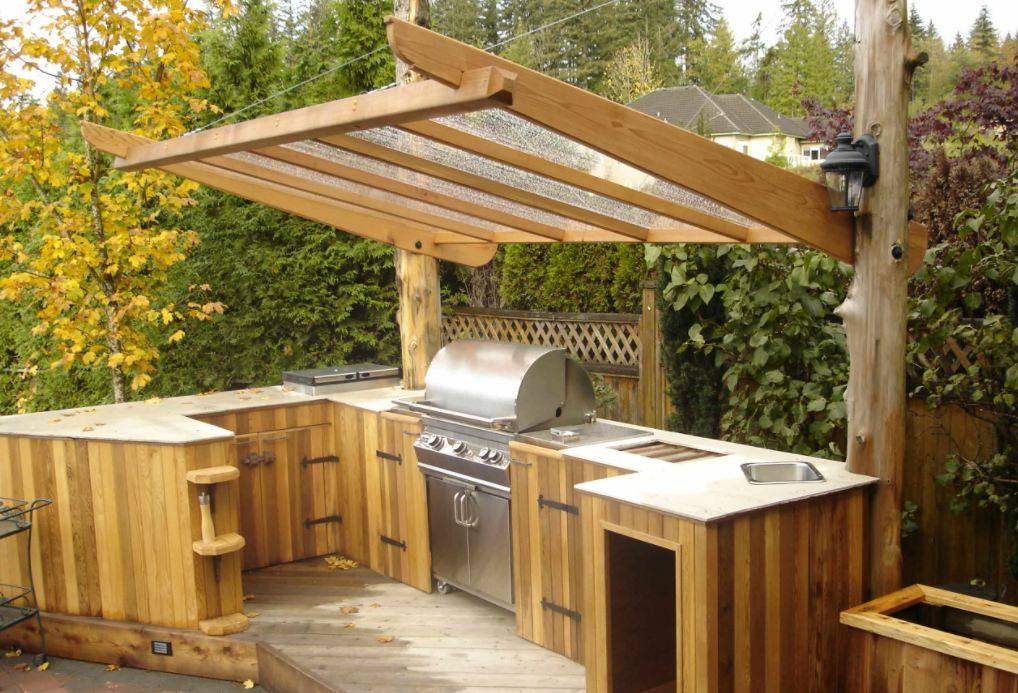 Corrugated Sheets Outdoor Bar

This might seem like a weird building material option but it has become popular in recent times. It averages the same cost as wood, even cheaper most times, and when galvanized can last many years without rusting. It is strong and durable so you might as well be building a semi-permanent structure for your home. If you don't mind a hectic DIY project, it's a structure you can set up yourself. Be ready to give your backyard a rustic look with this outdoor bar.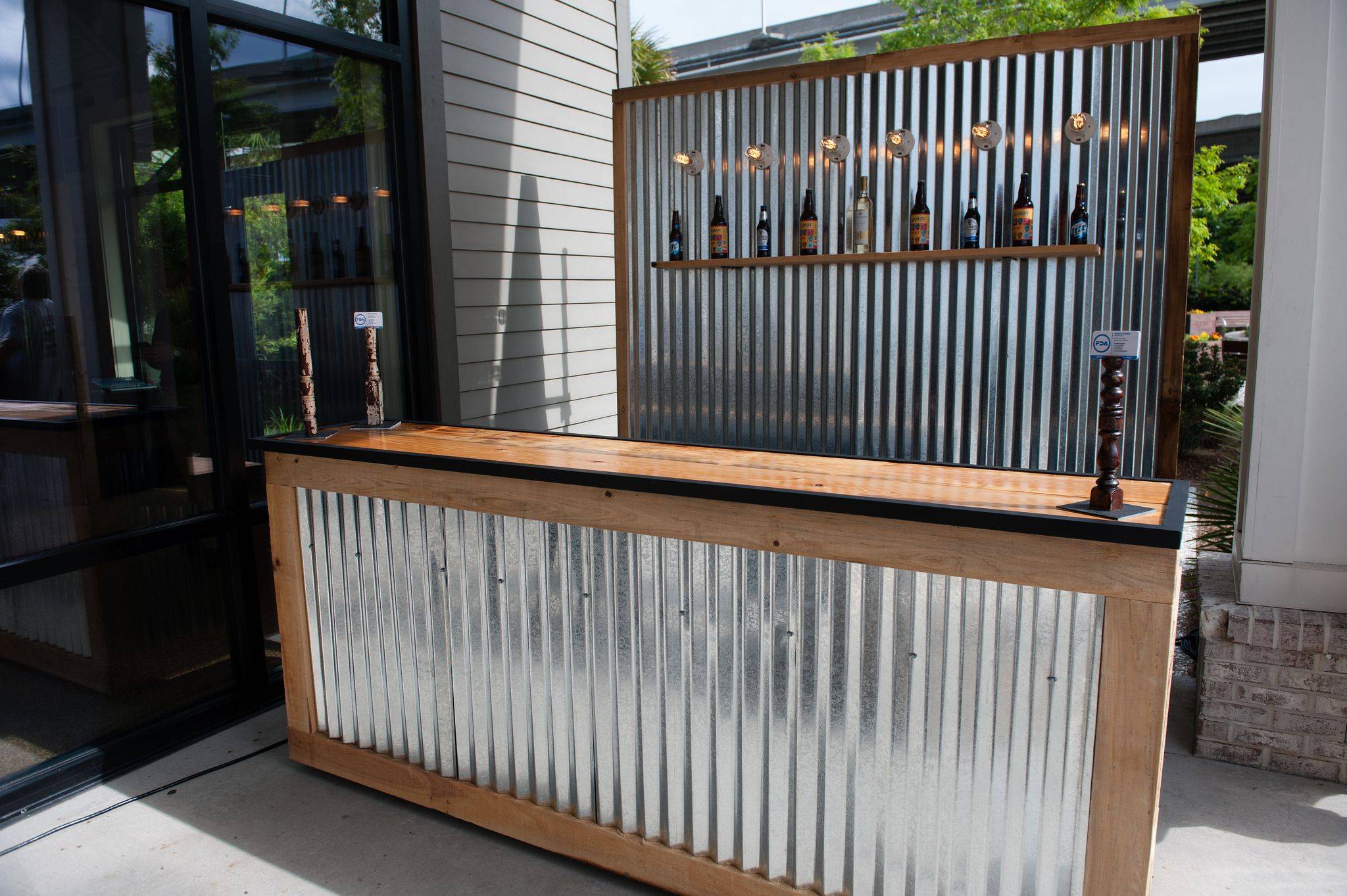 Patio Kitchen and Adjoining Living Room

What's better than a patio kitchen? Living space is attached to it. It is life indoors brought outside. You will be closer to nature and enjoy the fresh air. Set up the grill and have a state-of-the-art kitchen island. If you're not surrounded by a garden, try to place potted plants around. Make sure your patio is well lighted with bulbs and even fairy lights that come on at night. Although this is not the cheapest project you can embark on, at the end of the day, it gives value for your money. You can also reduce the cost by putting only the basic and highly required equipment in your patio kitchen.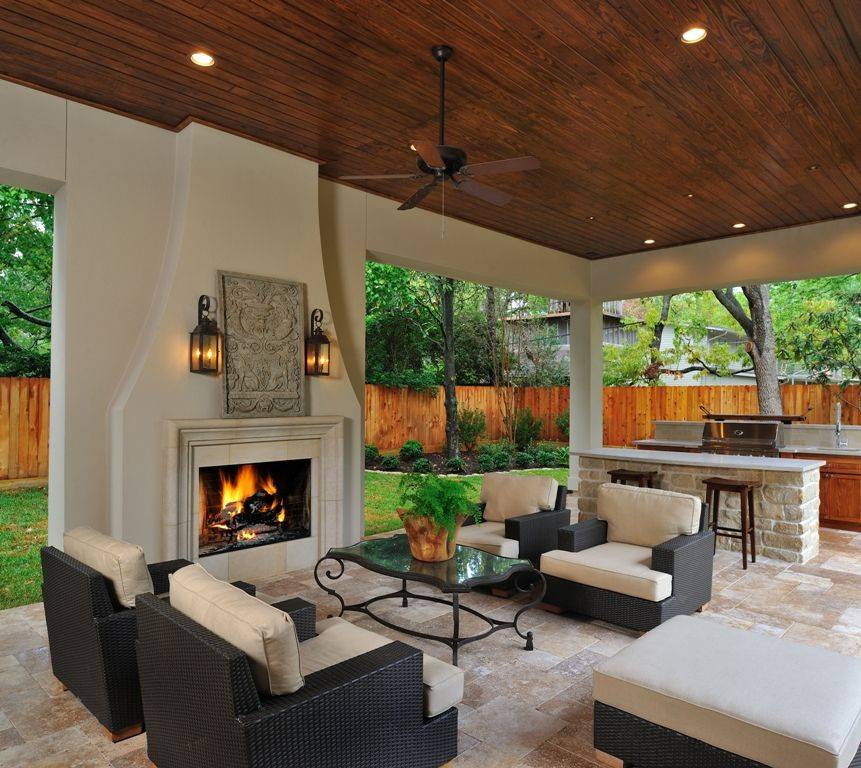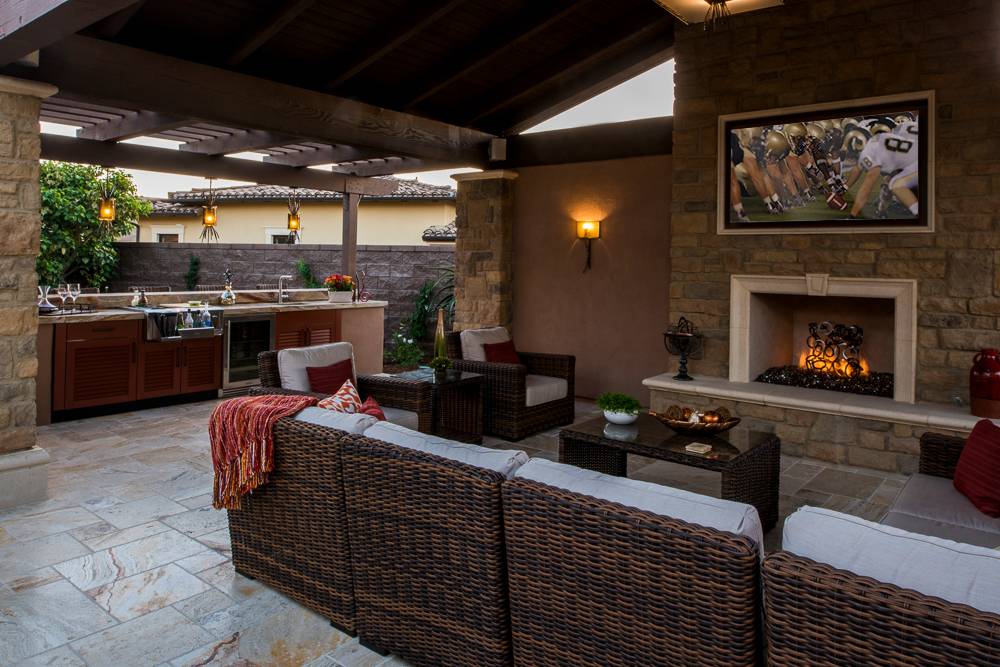 Full Rustic Outdoor Kitchen

Do you want a vacation to a cabin tucked away in the forest? You can get that feeling every time you step into your backyard. A full rustic outdoor kitchen will have dark polished wood as the main building material. Whitewashed bricks can also be used to create that shabby naturally aged look. The counter can be made of concrete and with just the main fixtures like your grill and oven, you're ready to cook.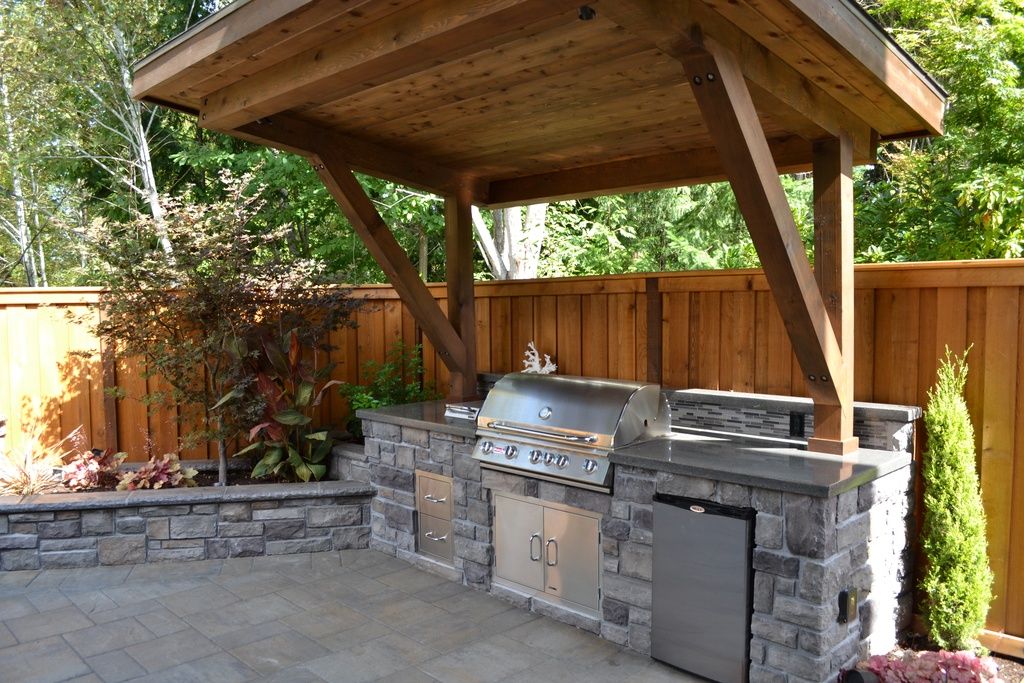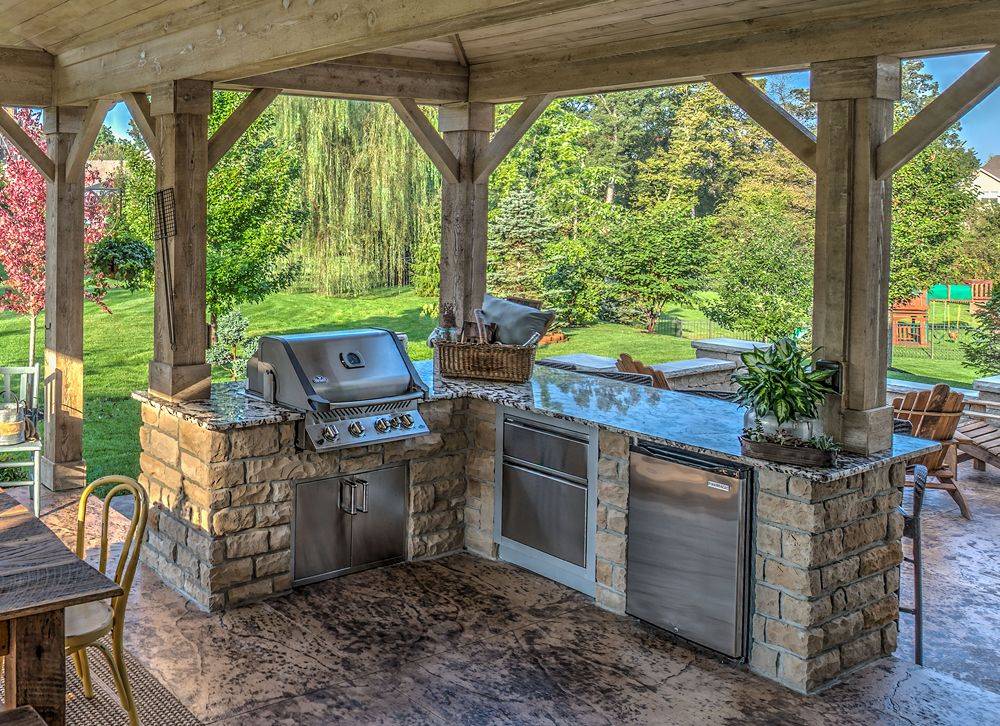 Food Preparation Station

A meal preparation station can be as small or large as you want. It is usually built to be compact with additional storage spaces. With little space to spare, this is one of the outdoor kitchen ideas to consider. It is quite ergonomic which is good for your health. It is also easy to clean and can be fun when everyone can watch and join in the food preparation.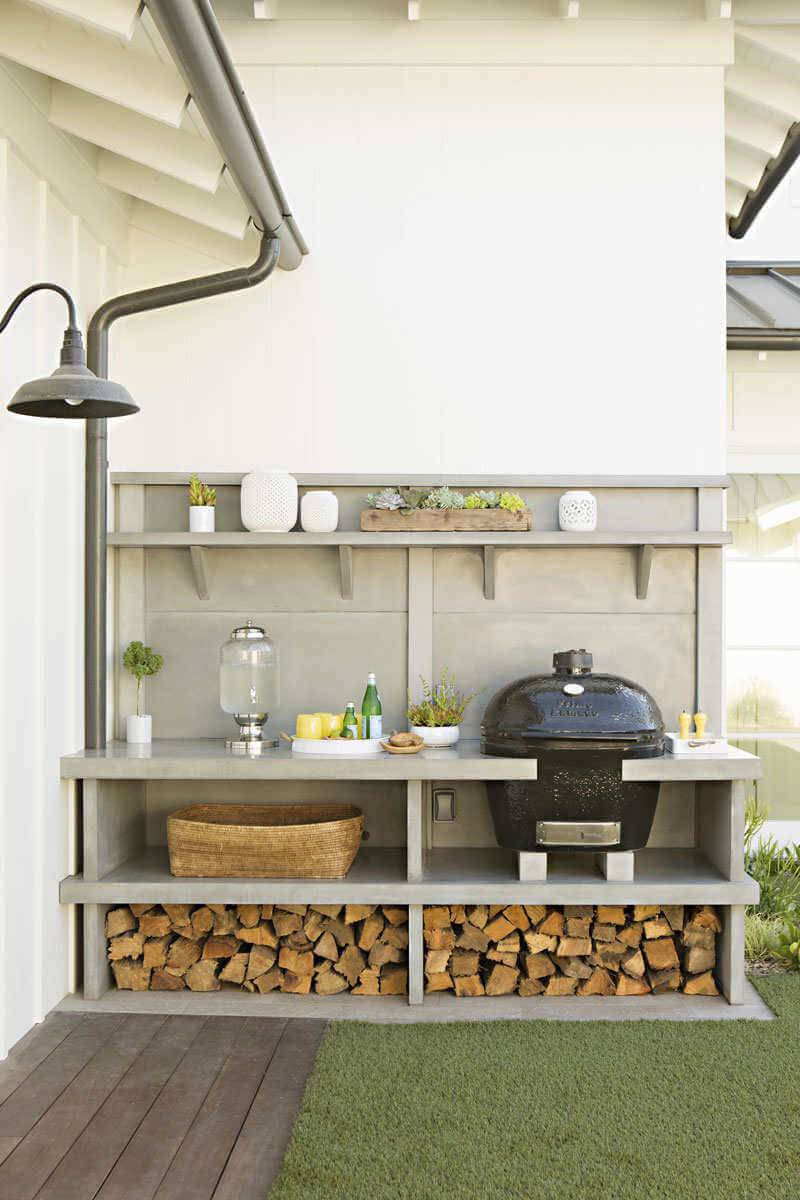 Rustic Outdoor Kitchen with Stone Backdrop

A combination of stone walls and wood is the exact definition of a farmhouse style. The entire kitchen color scheme is usually muted using colors like grey and beige. The decor can be done just to your taste but a minimal approach is advised. To ensure less walking around, storage shelves can be attached to the wall. Right in the middle is the grill while the countertop is on both sides.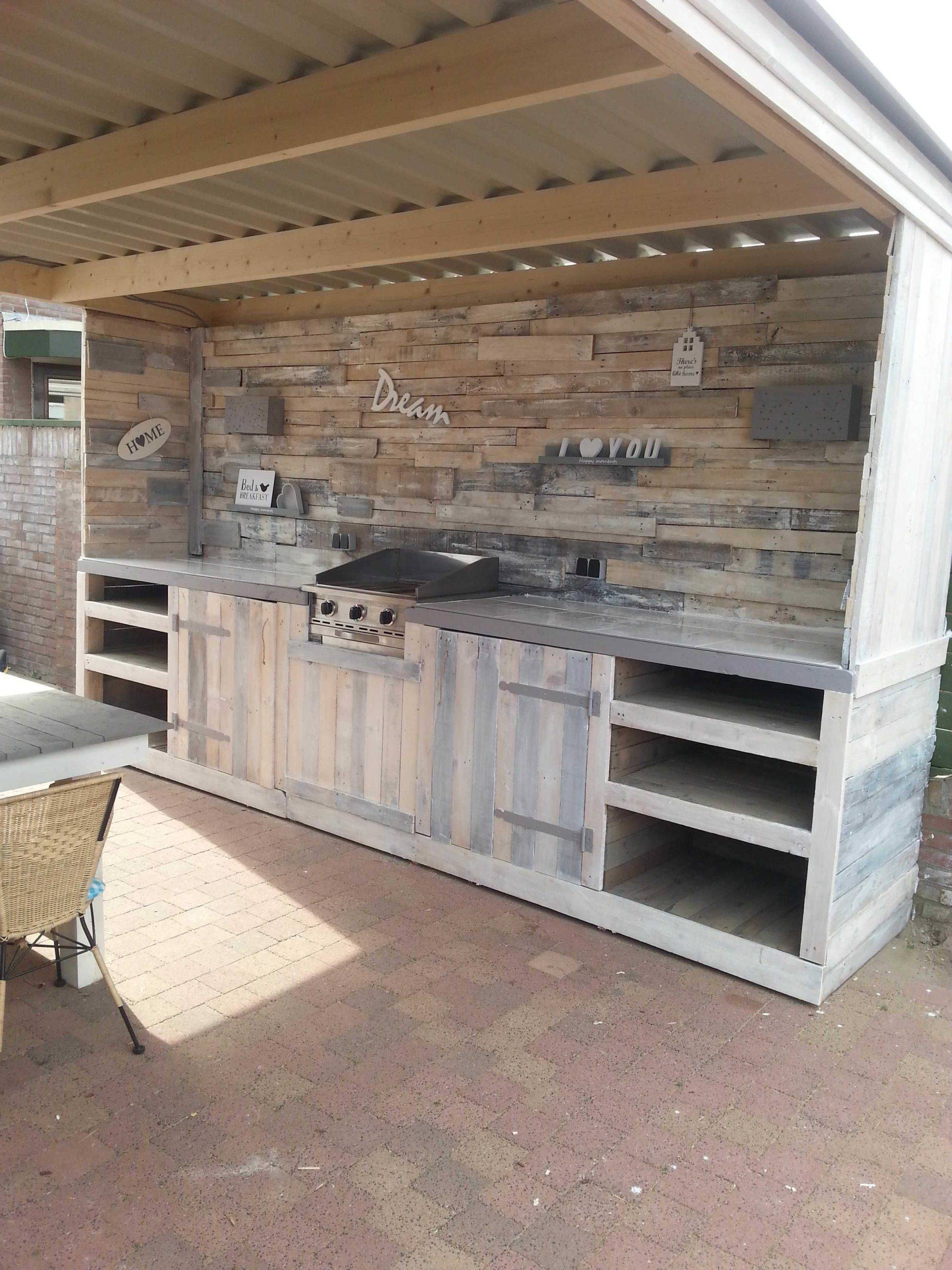 Kitchen with Retractable Canopy

A retractable canopy is great for providing shade on those sunny days and also protects you when it is raining. It's nice that when the weather is cool late at night and you don't mind counting the stars in the sky, you have that option available. The patio can be made with heavy wood that has been polished in a dark shade. This kind of retractable canopy is best suited for a modern-styled kitchen.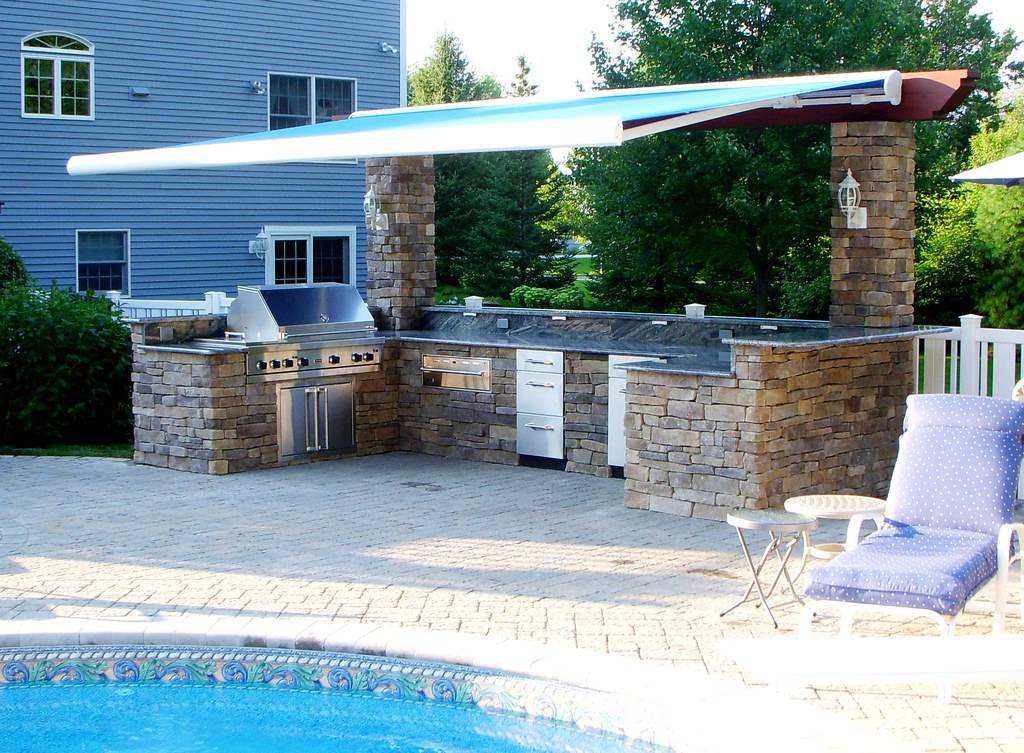 Patio Kitchen with Grill and Mini Fridge

A patio kitchen is great for cooking and entertaining guests. It's a getaway from a busy lifestyle. Your kitchen island is an important element and you should pay attention to it when deciding. It serves as the focal point once someone walks into your kitchen. Your kitchen can also have an adjoining bar for serving drinks to you and your guests.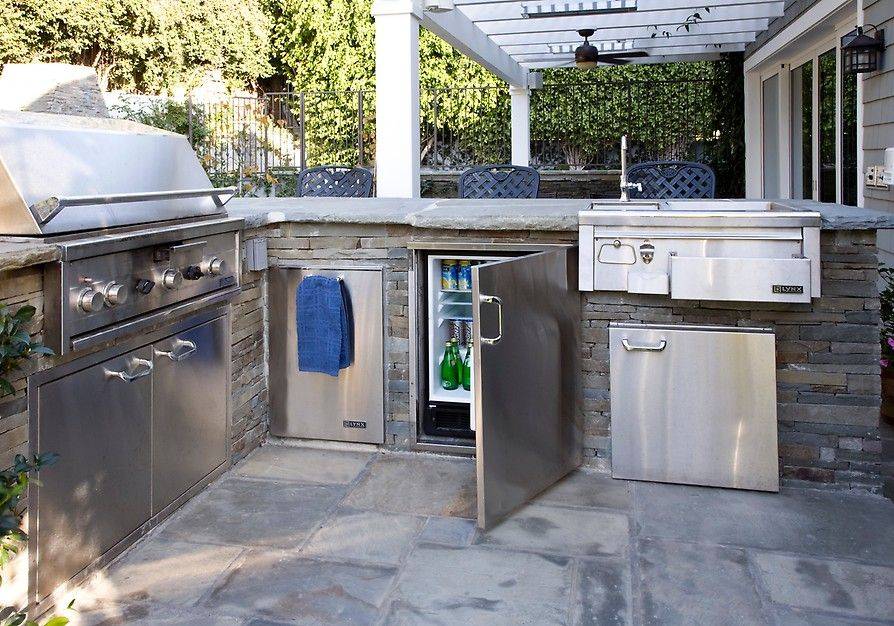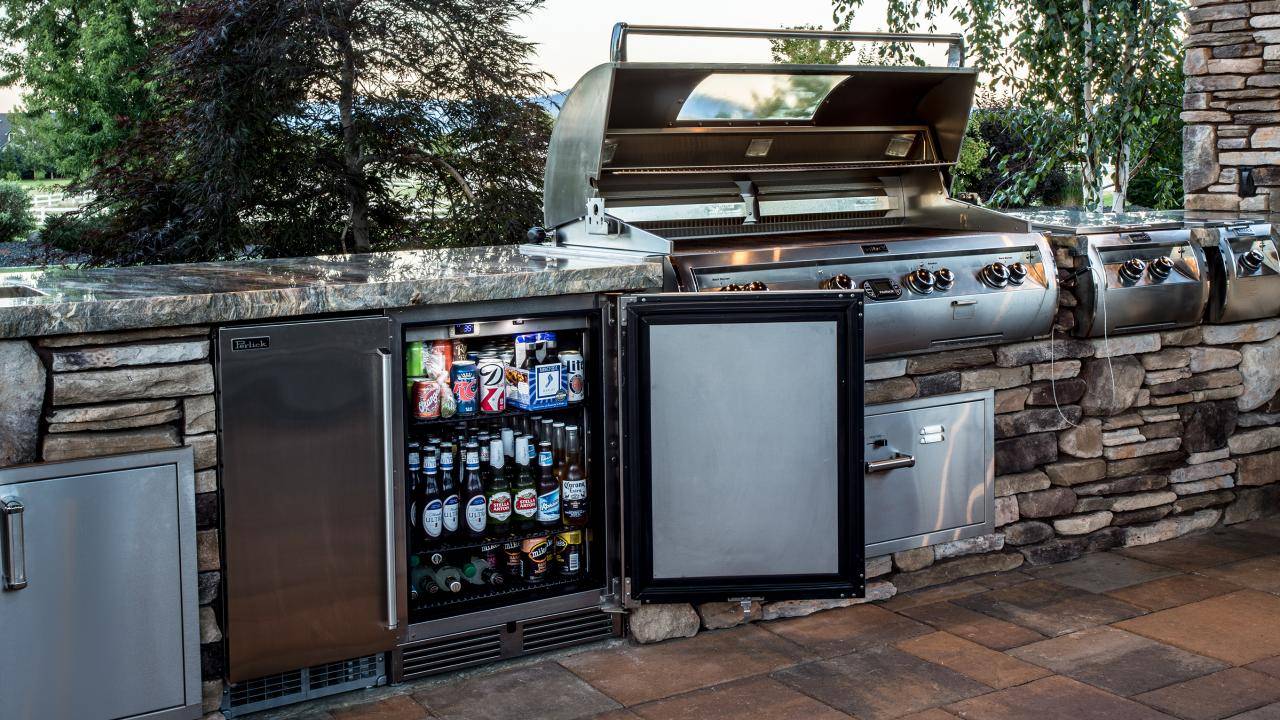 Deck Countertop with Storage

A deck is always such a delight in every backyard and you can add a built-in countertop with several storage shelves to the mix. This helps you avoid going inside the house severally, trying to move items, and keep your prep station tidy.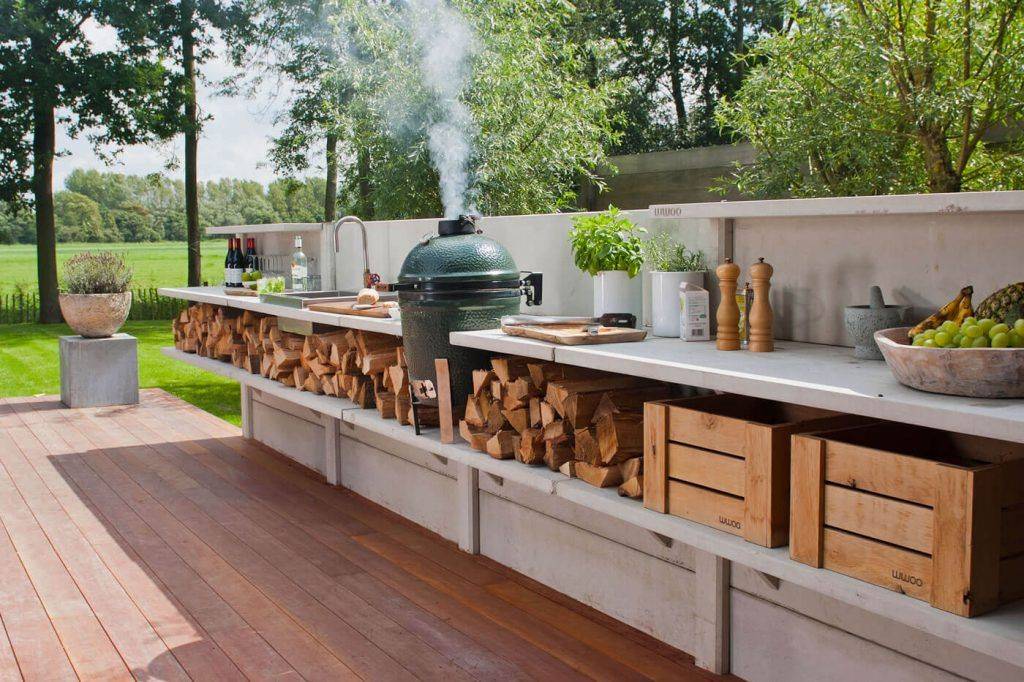 Your home should be a place where you can feel relaxed. There are several parts of the house you should pay attention to and your backyard is one of those places. Having an outdoor kitchen is a bold and great step, and we are positive that after going through this list of outdoor kitchen ideas, you will find the right match.