Curtains are a big and important part of our living space. They keep our rooms protected from the sunlight when we want to sleep in a little longer, they assure us the privacy and play a significant role in the overall home decor. If you are on the lookout for some really great trendy curtains, the ombre trend is the way to go! Ombre curtains are set to make your living space look lively and colorful, but not too vivid or overwhelming! Check out some great ombre curtains below; in cold, warm and neutral hues!
Using Cold Hues for a Moody Atmosphere
When you pick the colder color spectrum for your ombre colored curtains, you are definitely reaching for a moody, deep, relaxing ambiance. Ideal for a bedroom, blue and green ombre curtains will set the tone for the entire room with their natural cool appeal and peaceful, unwinding colors.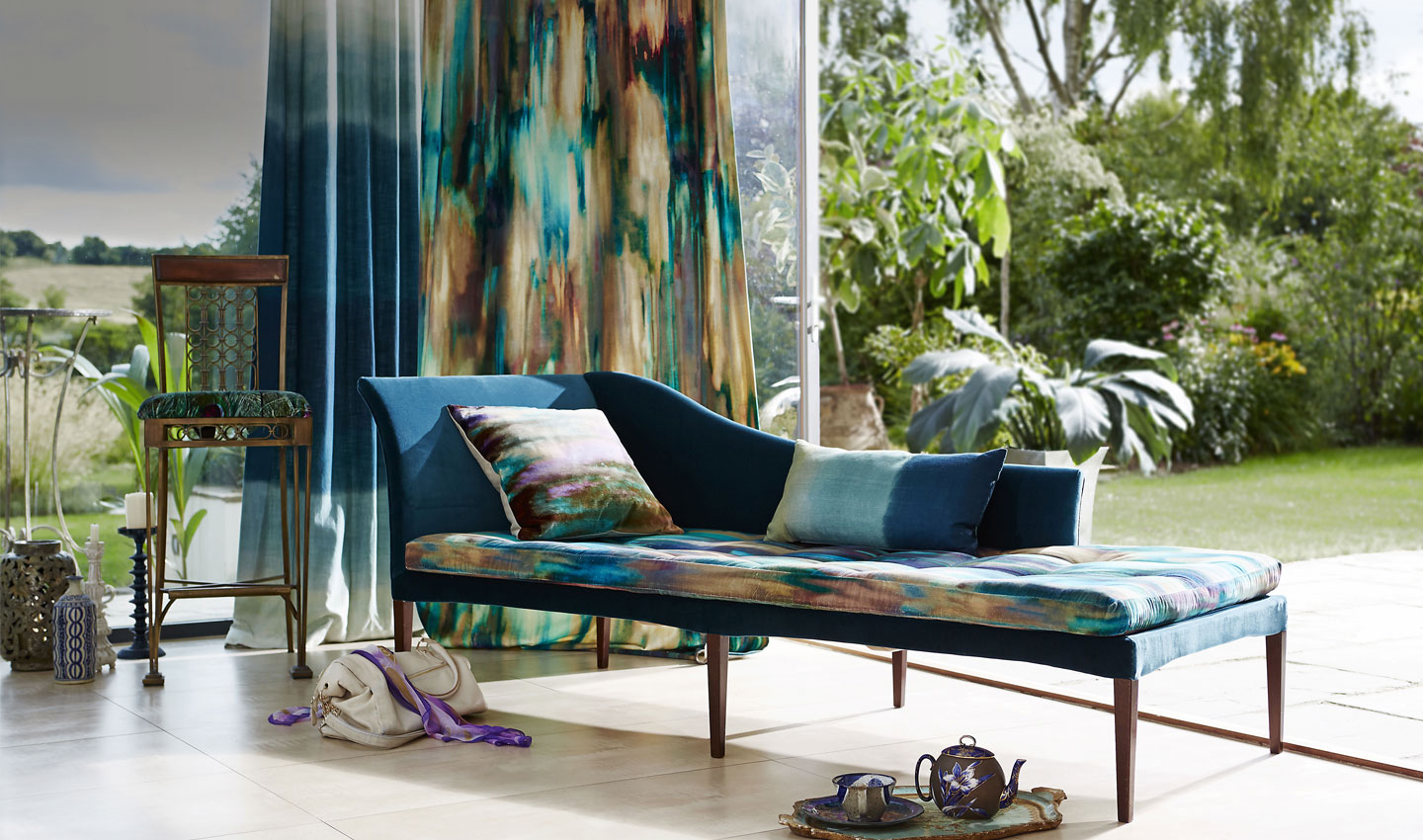 Dress up the entire room in blue shades mixed with green, to create a cool color palette that will offer a relaxing living room setting.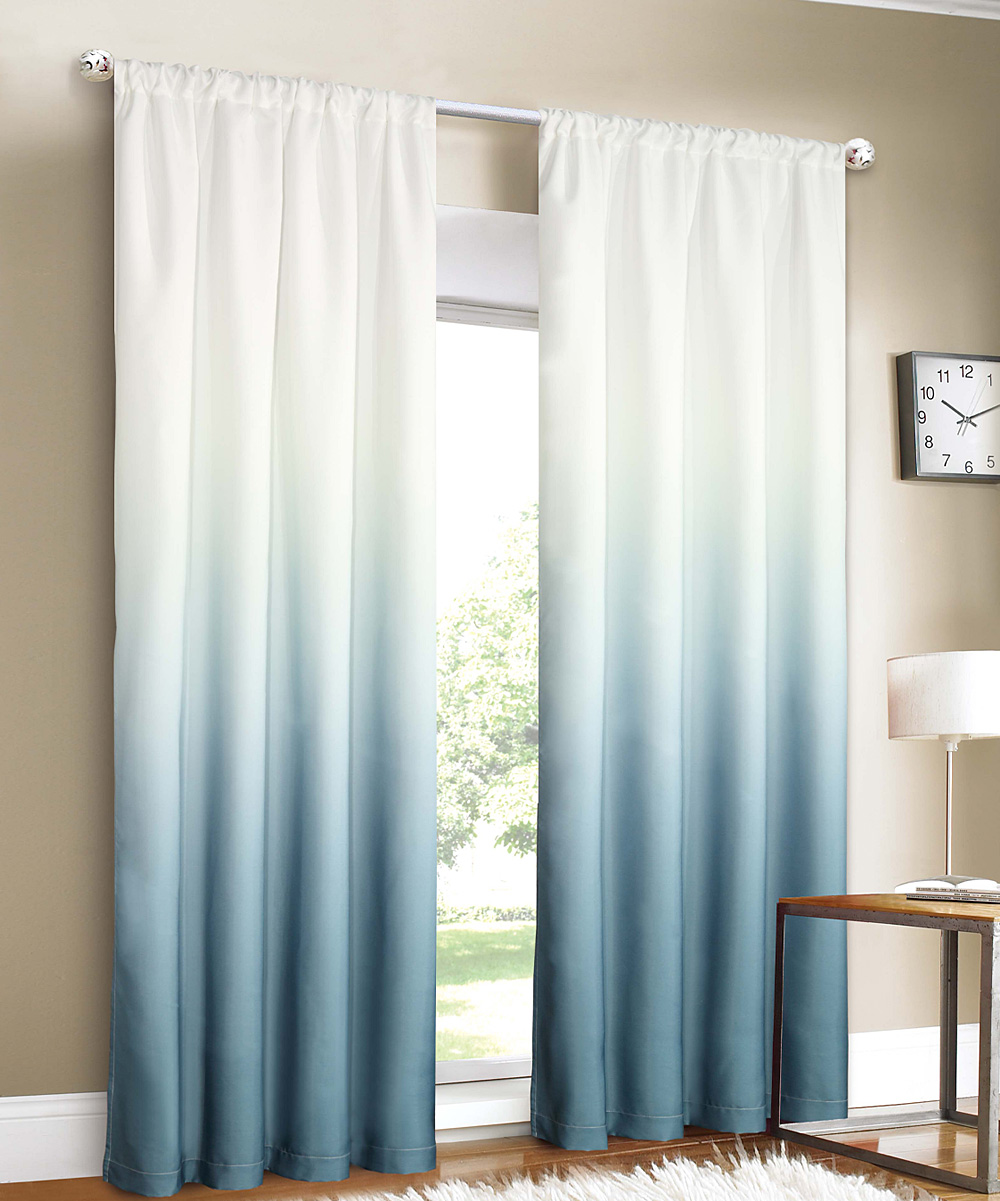 Light blue ombre curtains will stand out in a brightly lit room without a doubt! They are the perfect companion for neutral interior, as they add that little touch of color to the mix without being too invasive!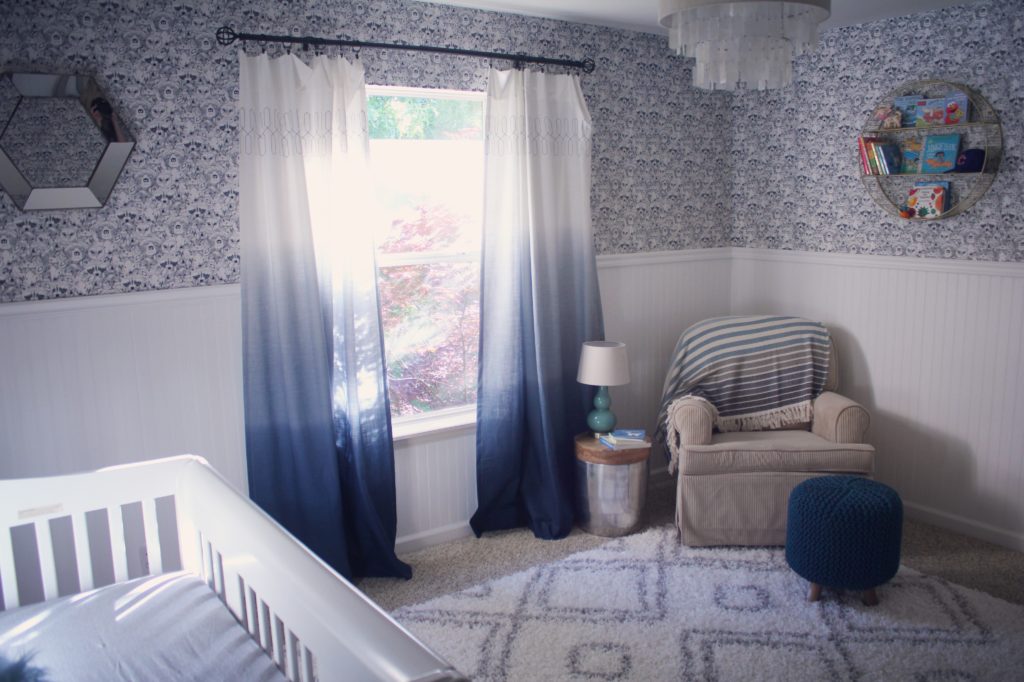 A moody nursery that will help your baby to a good night's sleep with its serene color tones must also hold some curtains to keep the sunlight at bay! Dark blue ombre curtains are a lovely idea!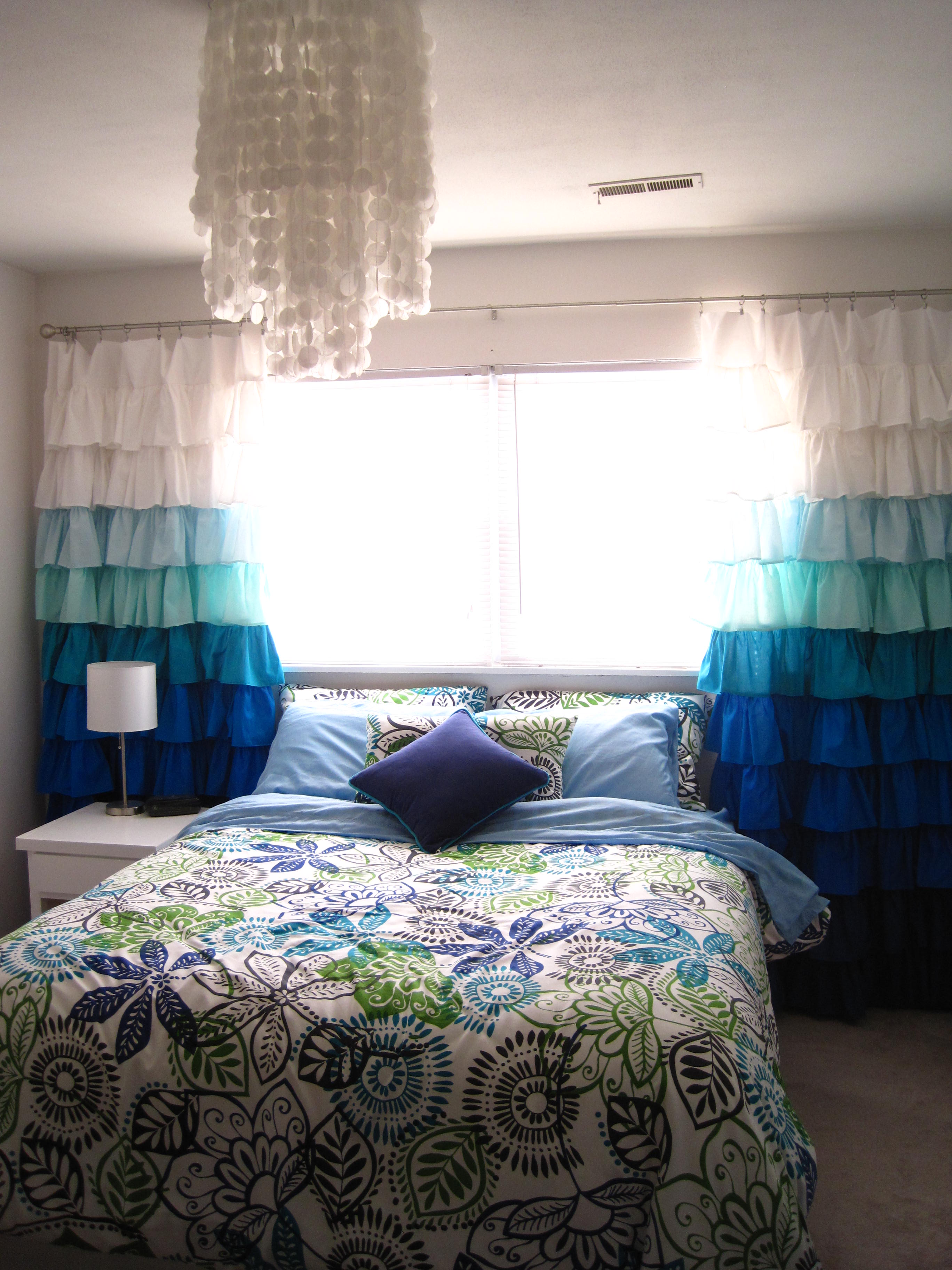 If you love strong colors, pick curtains with a very distinct ombre that goes from the absolute bright white to the ultimate dark blue. Every color of the blue palette is represented so neatly and distinctly in these ruffled curtains!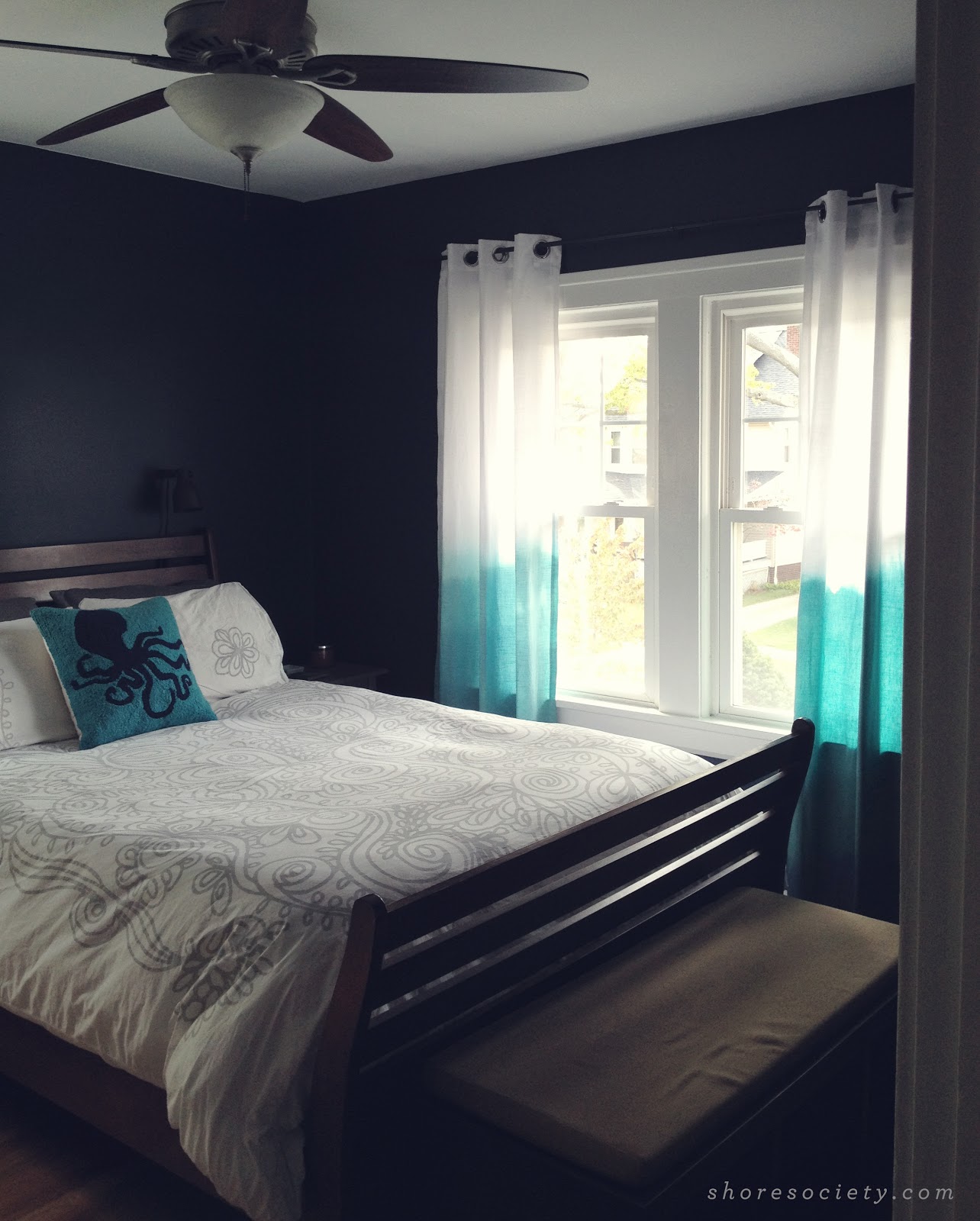 For a vibrant shade that's a mix of blue and green, go with turquoise. It's a lovely choice for any room that needs a bit of cheering up while maintaining its misty vibe!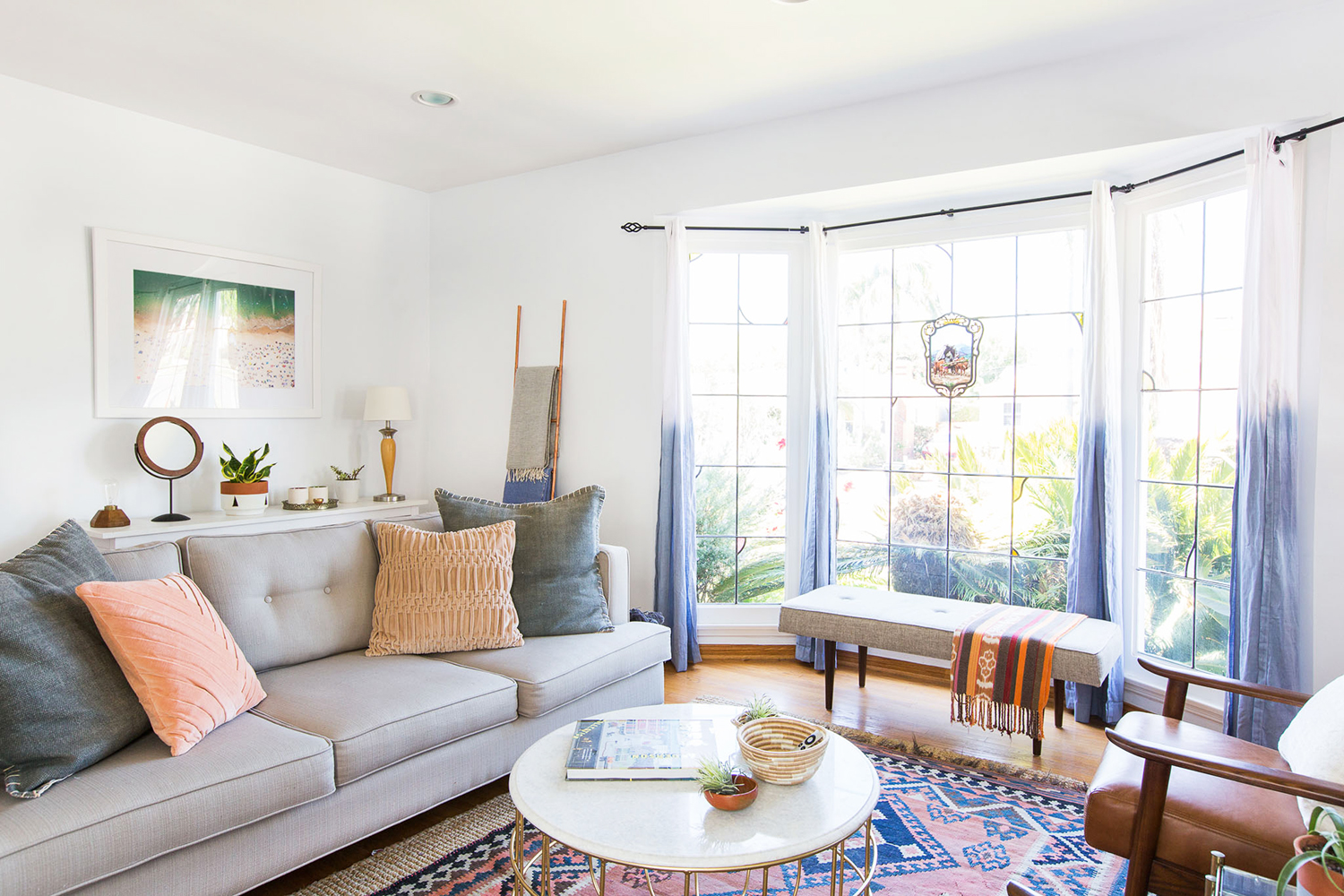 This living room, featured at Rue Daily, showcases how subtle blue curtains can bring a touch of nautical decor into a vast and bright room, instantly making it more cozy!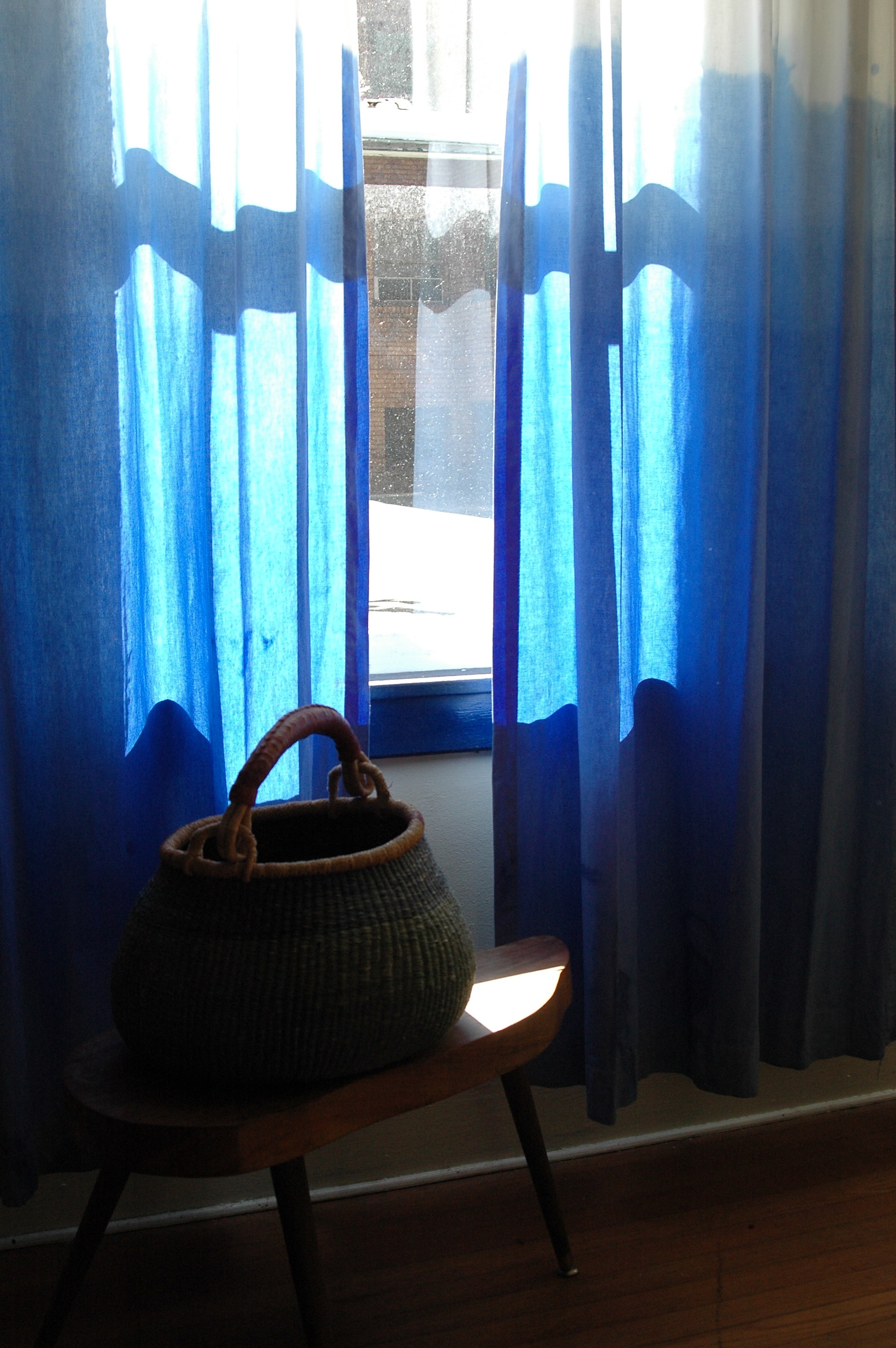 One of ombre colored curtains' main perks over unicolored ones is the unique lighting that seeps through them. They certainly offer a beautiful "light show," full of various shades belonging to one color.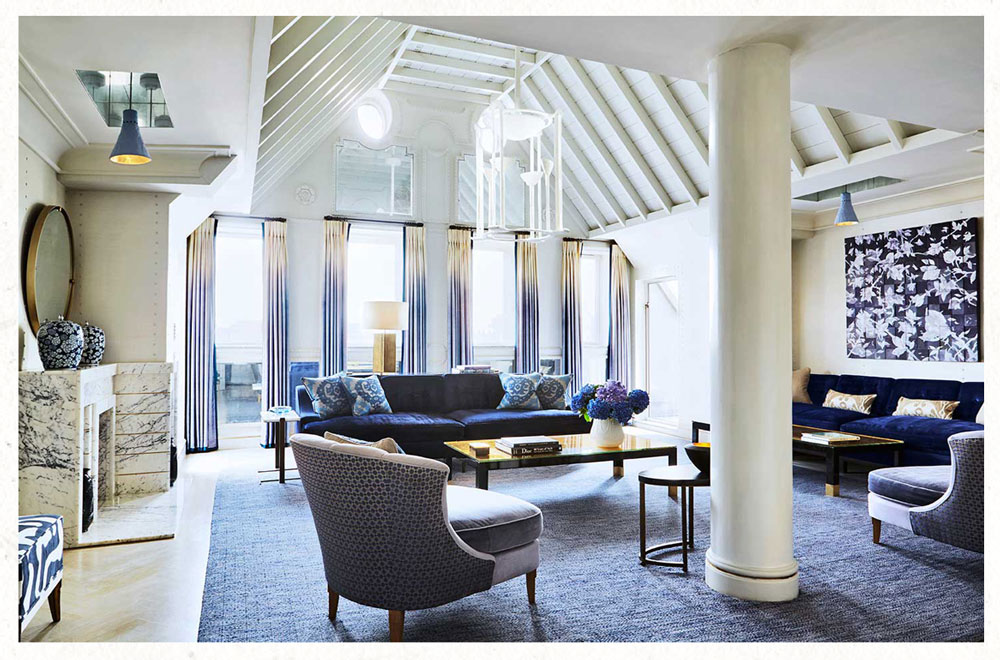 We love it when modern and traditional can hold hands and create a welcoming living space that feels both homey and up-to-date! This fabulous living room definitely meets the criteria with its classical build and modern color scheme!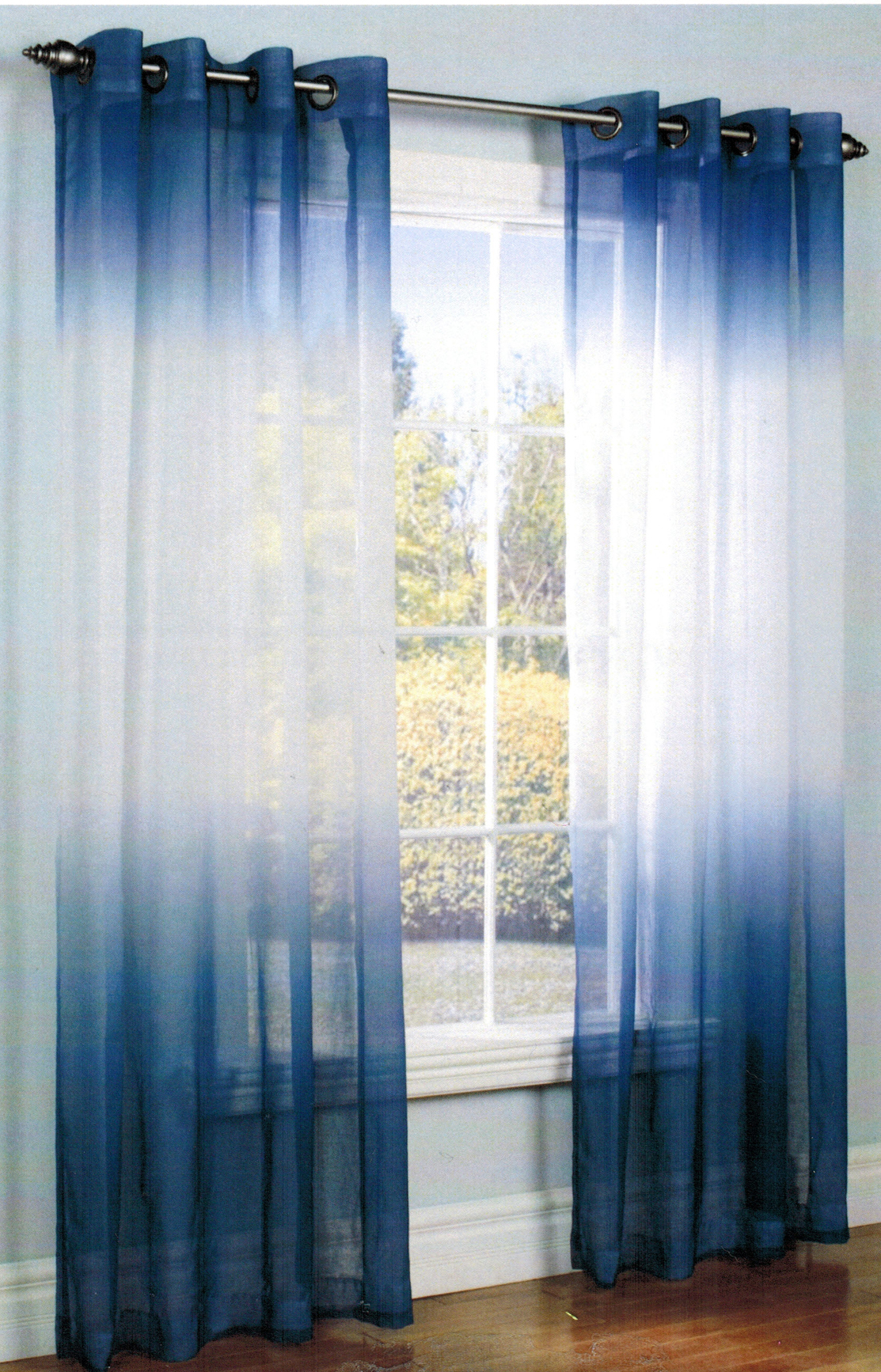 If you think you're "over" ombre, think again! When it comes to home decor, you can always draw new ideas from latest trends! These ombre curtains are incredibly unique in their coloring and absolutely stand out among their own kind!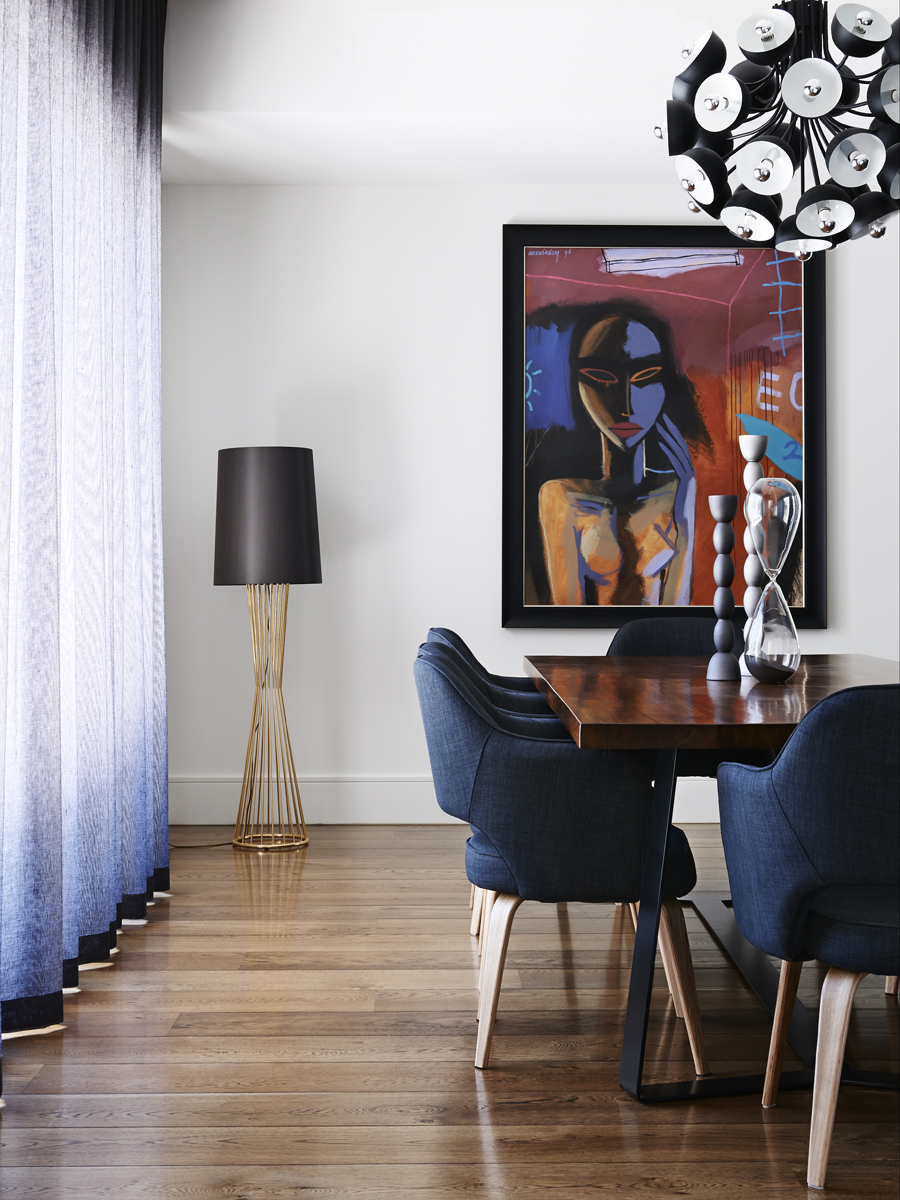 Ombre gives you a lot of freedom to regulate just how much light you want to let into the room through the curtains and how much of it you want to dim with coloring. Here's an example of ombre curtains that are designed in a way that allows great amounts of daylight to enter the room!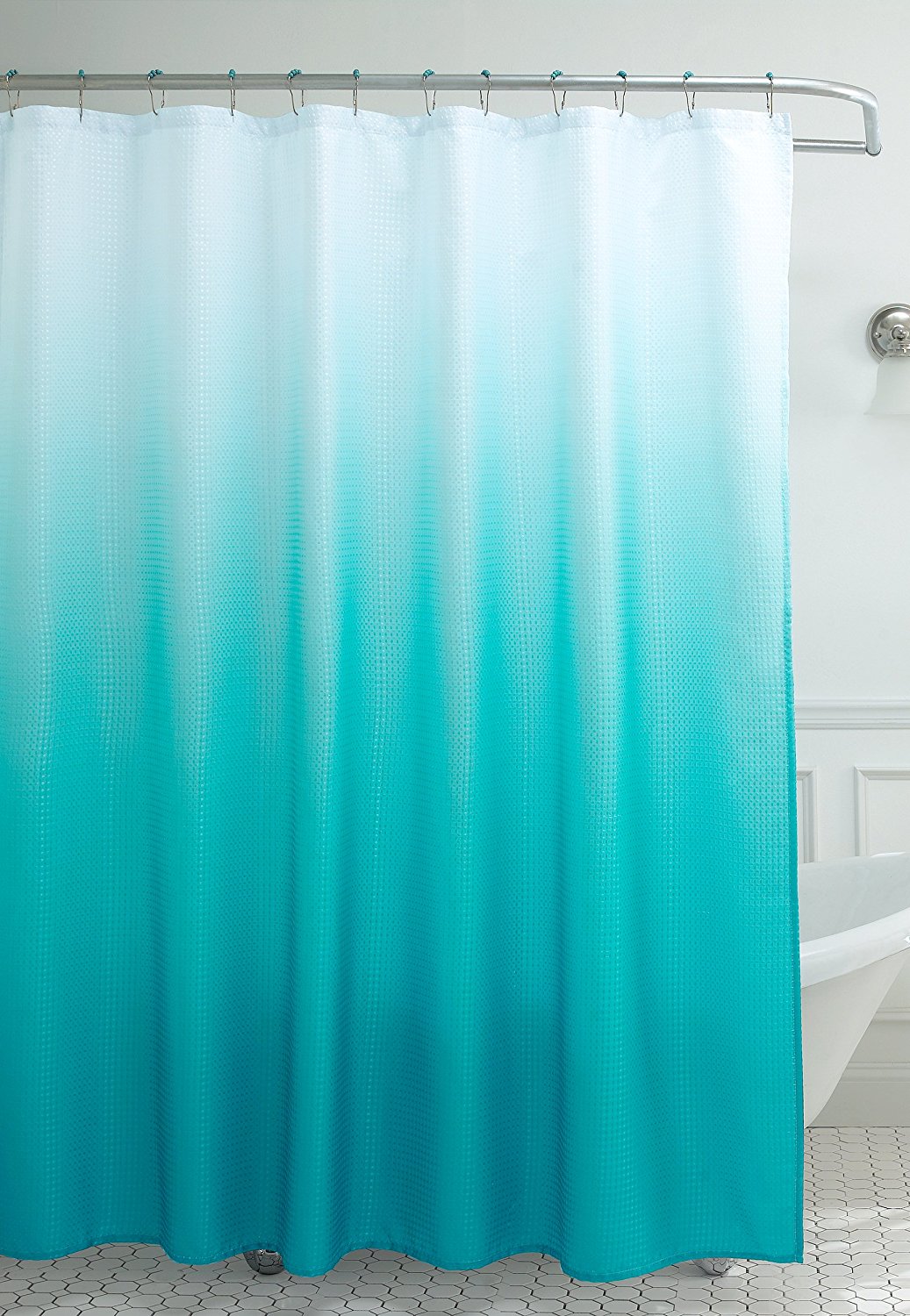 Ombre curtains definitely have a place in the bathroom as well! Colder green tones will make sure your bathroom holds up a sea-like color palette!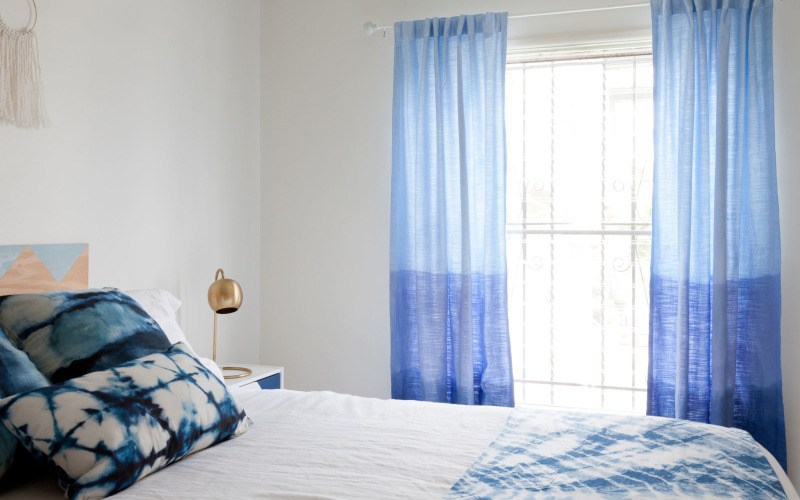 A lot of homeowners have their favorite color of interior but can sometimes be afraid that it might become too dominant in the overall decor. Ombre elements, such as these curtains by Style Caster, are the ideal solution as they allow the color to enter the space but keep the saturation at its minimum.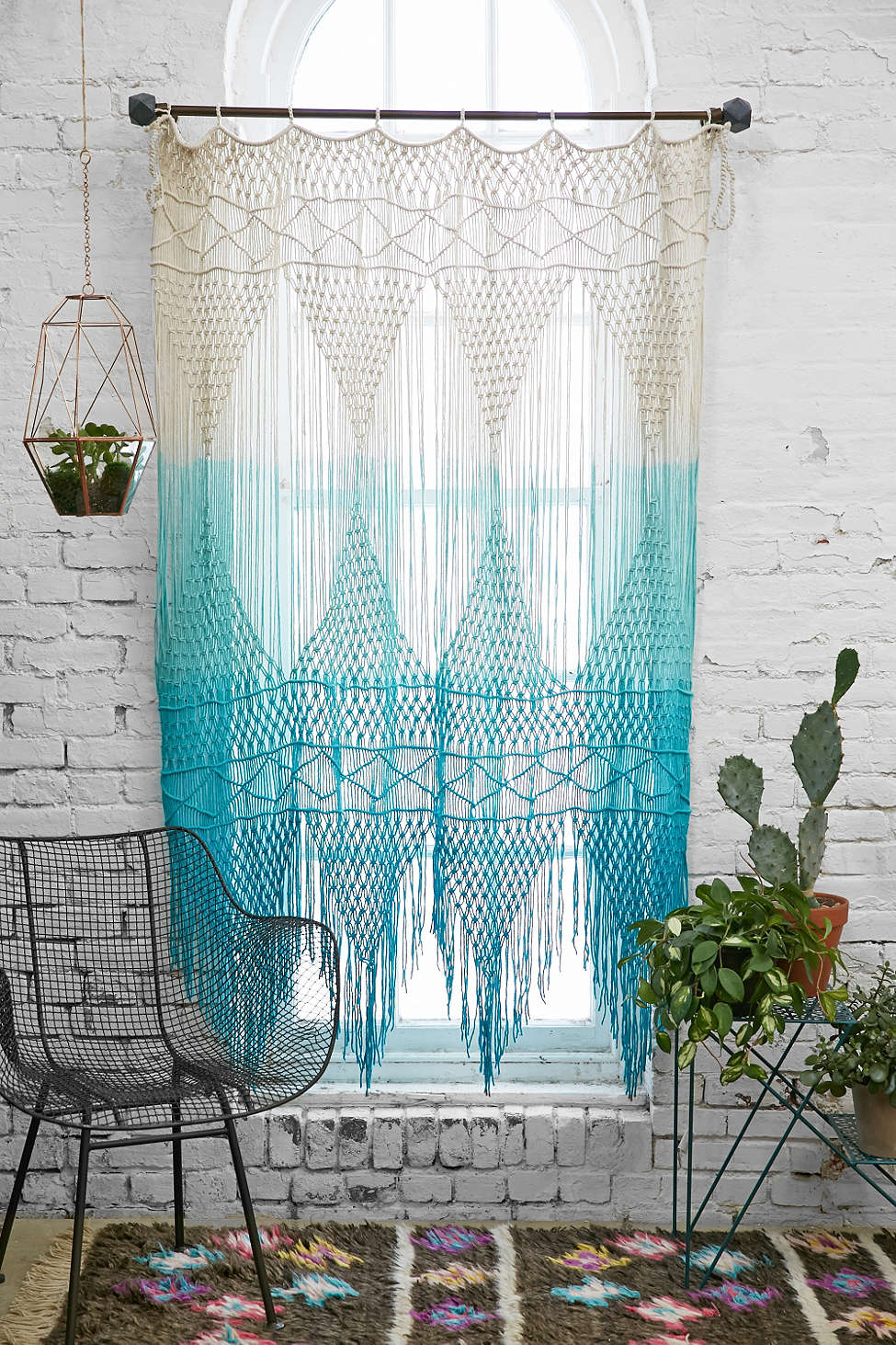 If you pair the trendy ombre coloring with a modernly designed curtain you get an element that will thrive in any home that can pride itself with energy and style!
Create a Vibrant Living Space with Warmer Ombre Hues
The opposite of moody is vibrant and lively. Mainly suitable for living rooms, but will also do amazingly in kids' rooms and any other space of the home that you wish to bring to life and infuse with character! Warmer tones are a poetry of colors; they are incredibly diverse, from gentle yellow through bright red to sweet pink that almost brings the color circle back to cool shades. Bringing the element of warm and vibrant ombre curtains into the room will instantly make it look more alive and welcoming!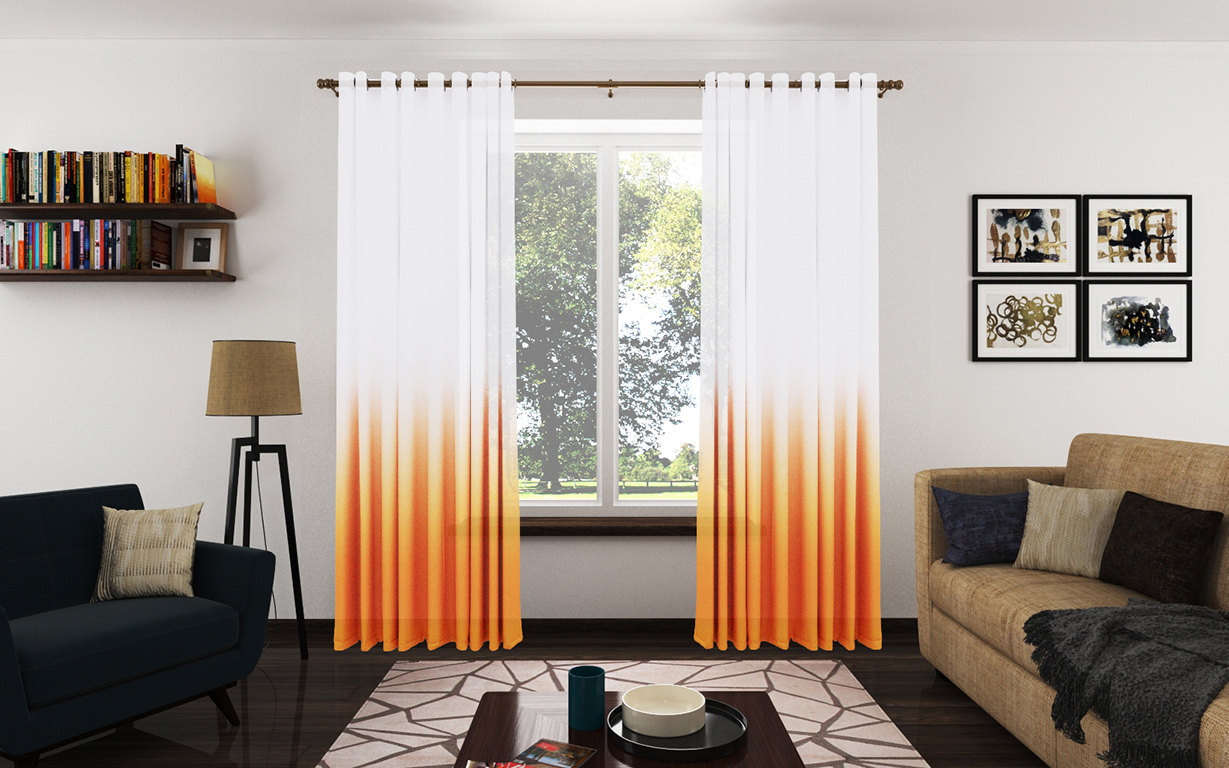 Simple orange curtains are a necessary focal point for a living room decorated in discrete and neutral color tones. Make the ombre curtains the center of attention and watch them dominate the room's energy!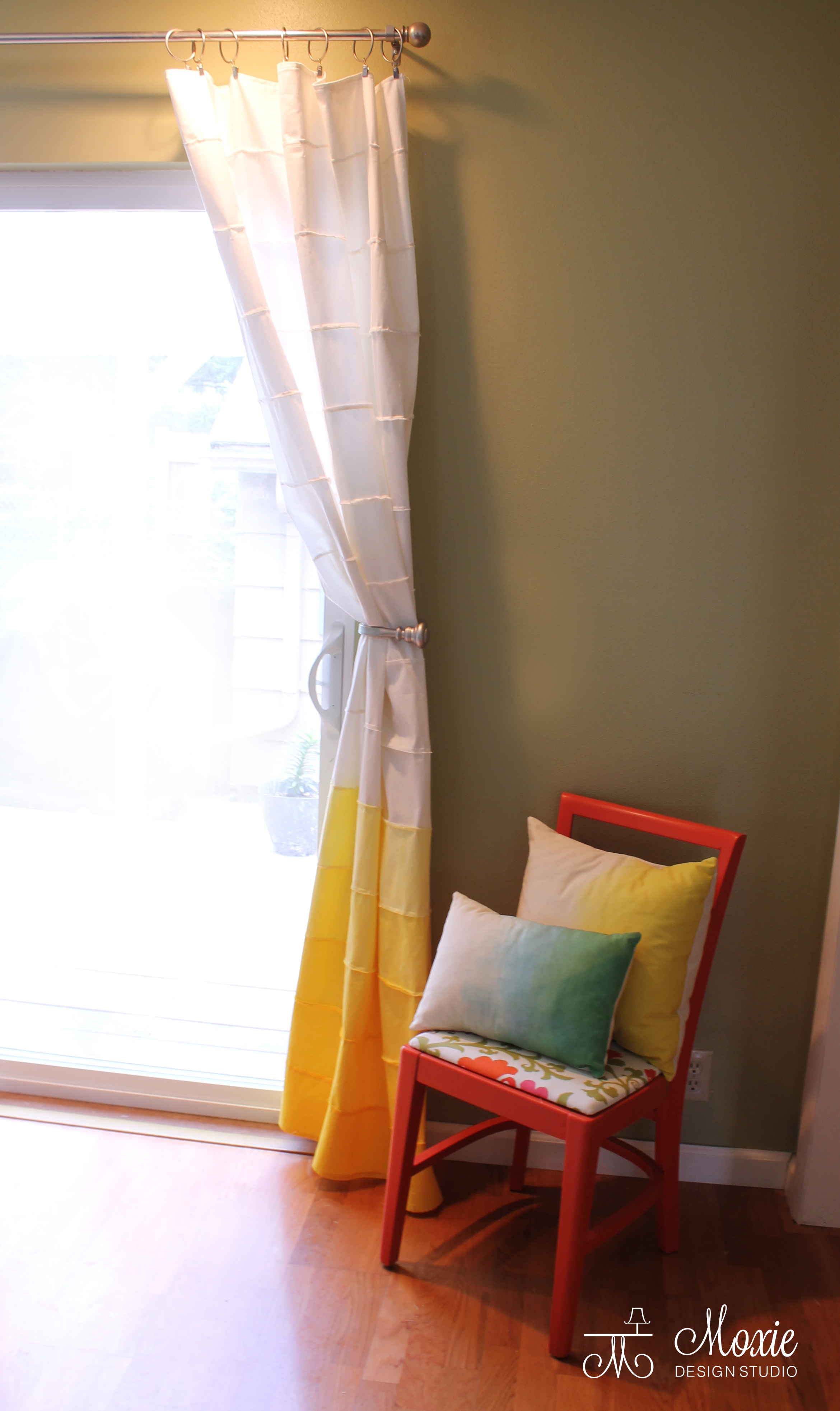 Living rooms are the perfect place for yellow ombre curtains. We are naturally drawn to well-lit living spaces and warm yellow curtains, like the ones you can see at Maxie Design Studio, will allow your favorite room of the house to radiate in all its brightness, without getting in the way during the day!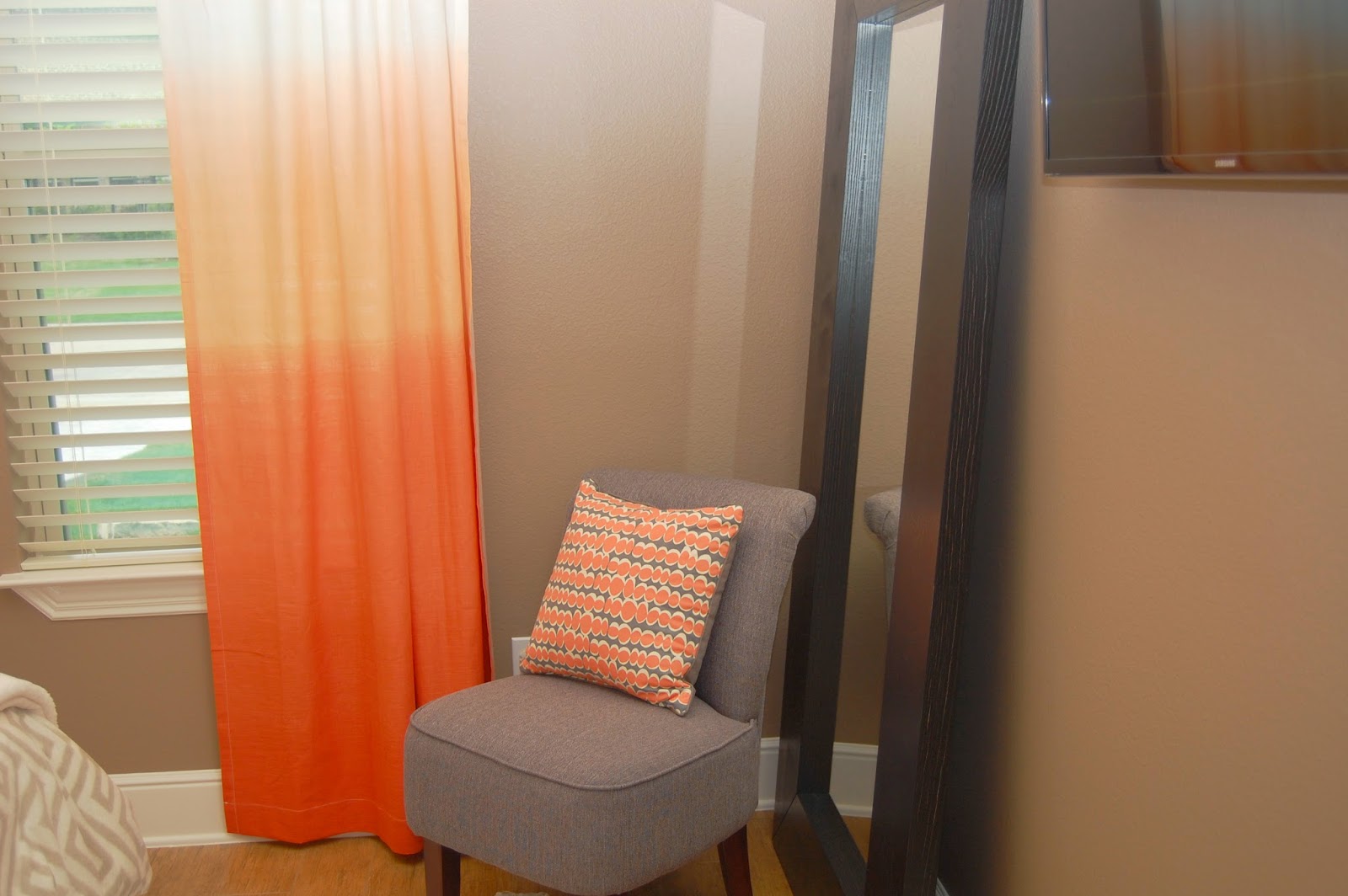 We're in love with the contrast between neutral and orange, have you noticed yet? You can't deny that it contributes to a truly balanced interior, relying on ombre curtains to cast the spell of trendiness!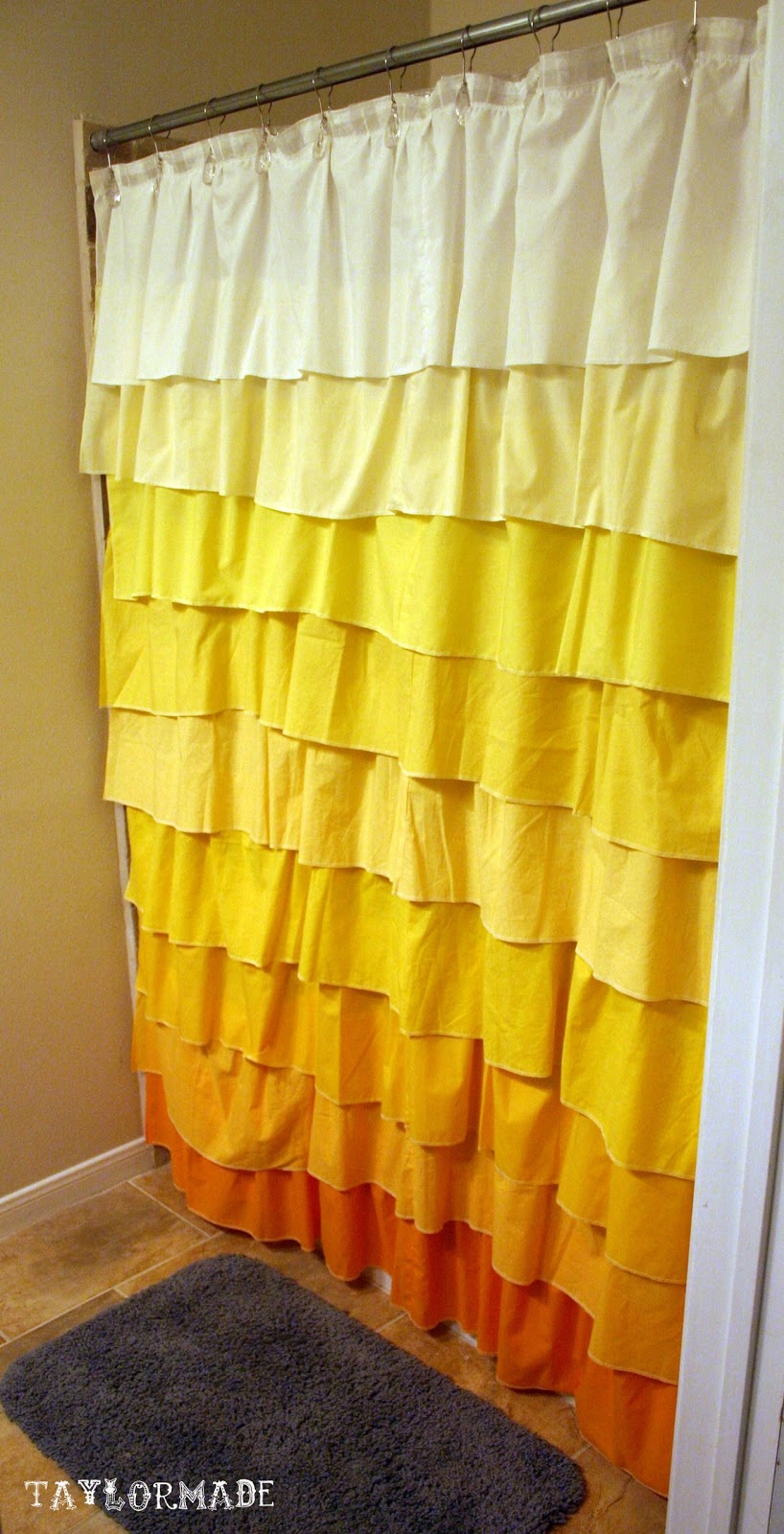 The ruffled curtain is lively by itself but when it's colored with the boldest warm ombre it's going to be the absolute centerpiece of the room! It's a brilliant choice for a dim bathroom that needs some light!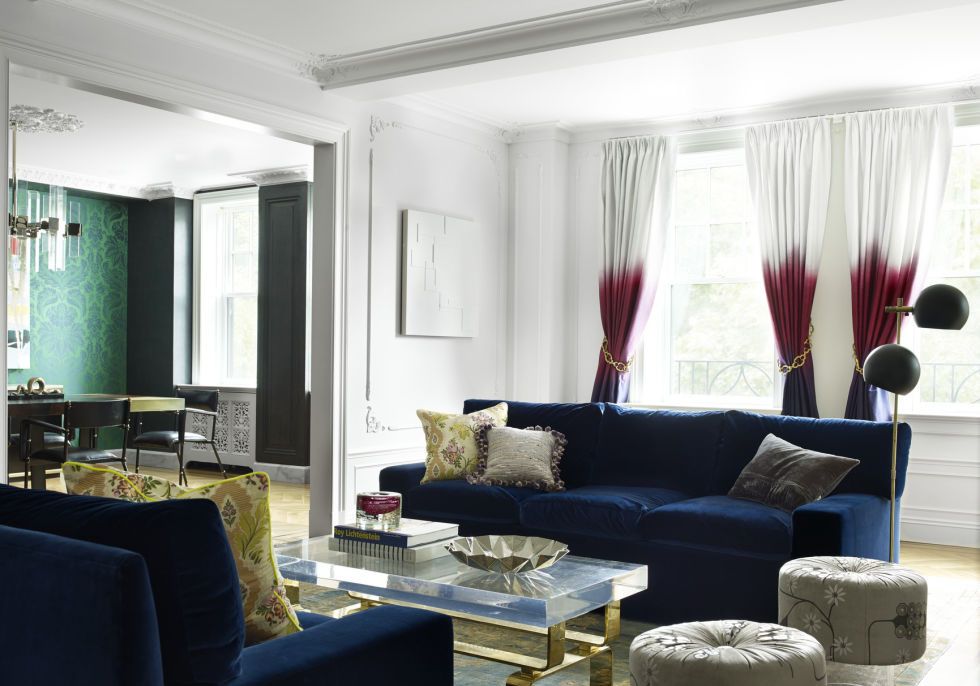 To spice up a living room in cool tones, choose bold ombre curtains in the shade of dark red to match the rest of the interior and bring color into it with ease!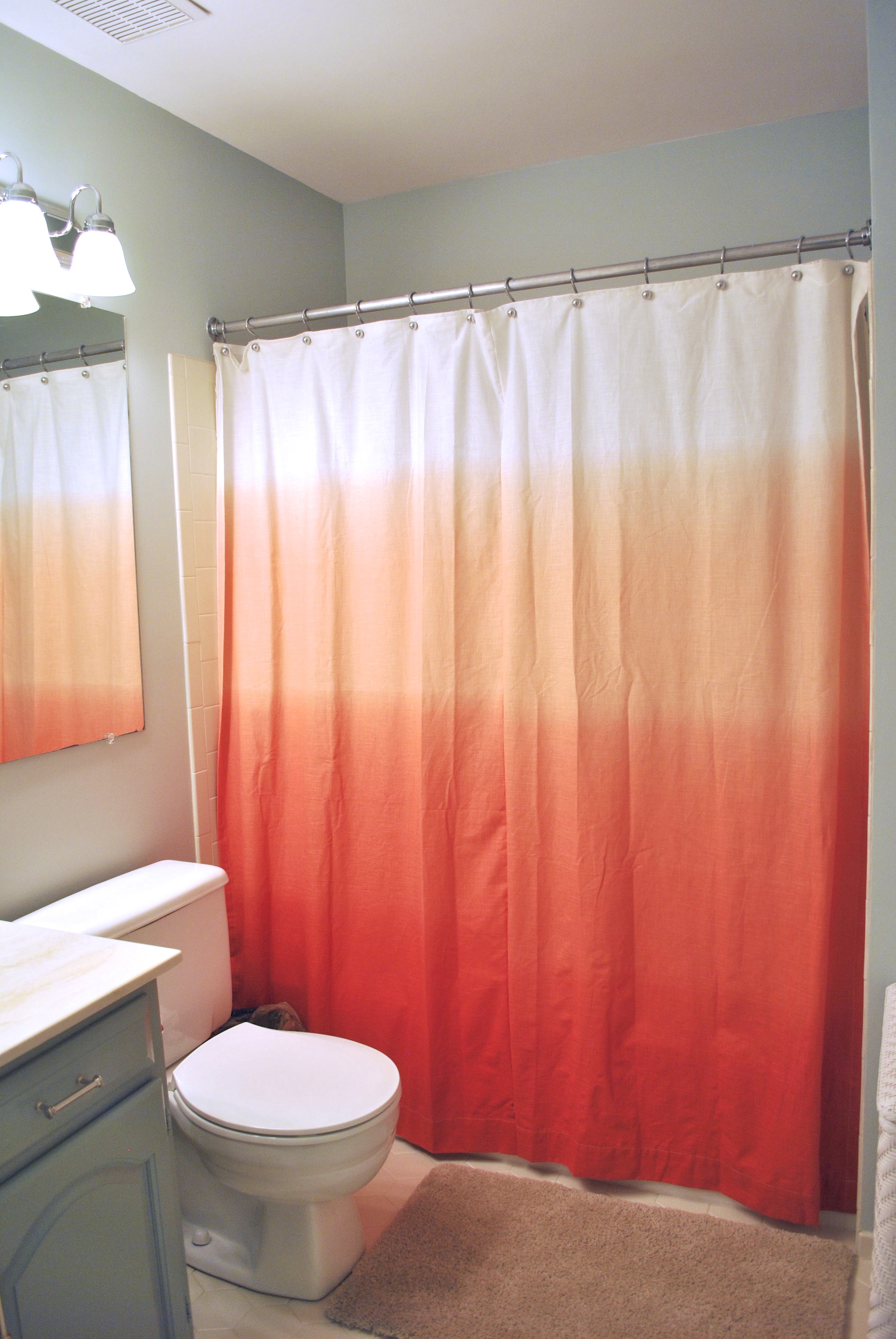 Red is perhaps the most energetic color of the spectrum, holding the power to instantly take the room from passive to active, monotonous to monumental! The red ombre shower curtains make up a truly spirited bathroom!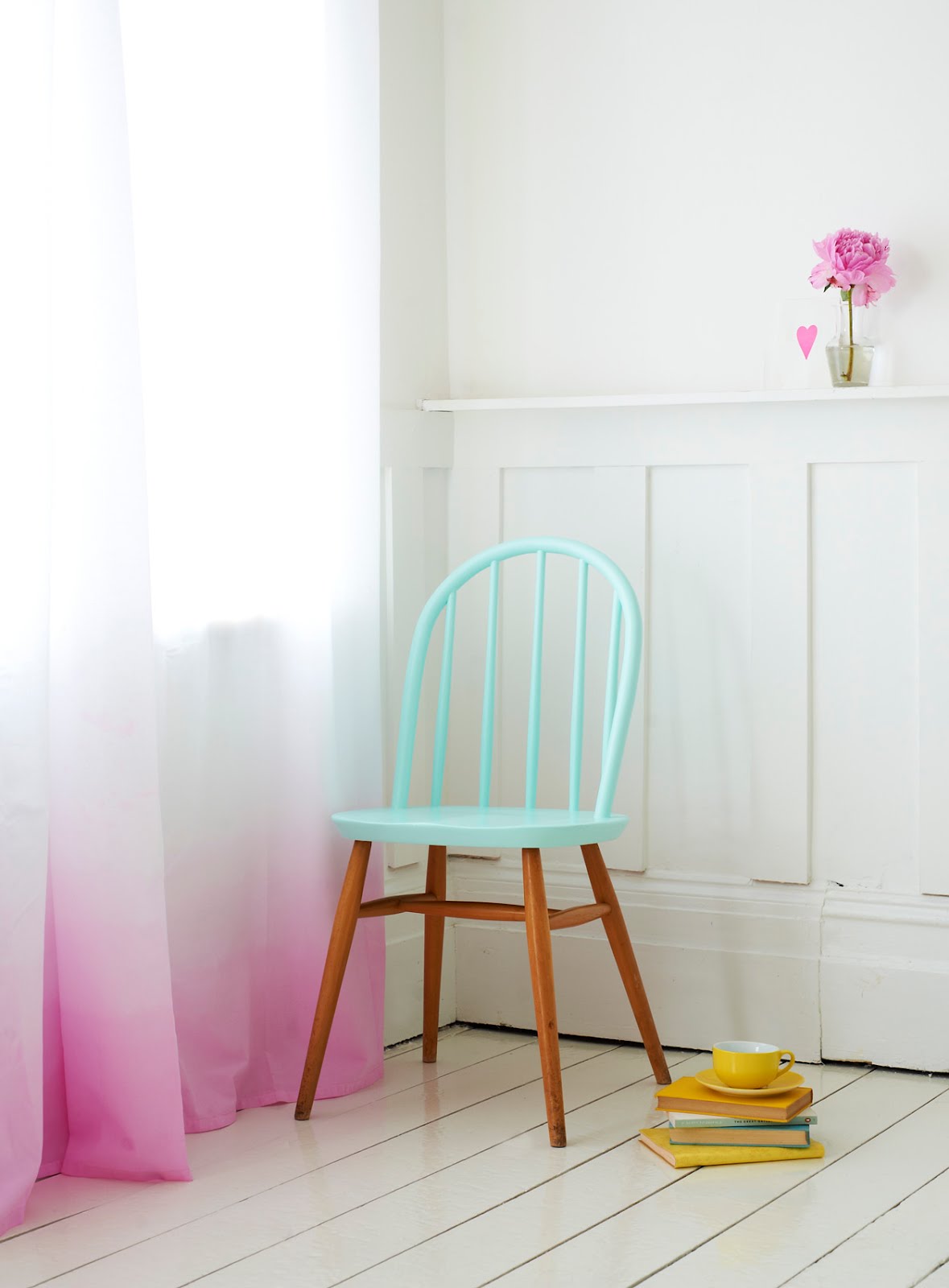 A soft tone of ombre pink at the sheer bottom of your curtains will act as a small element of colorfulness in a sunny white room, with great impact on the general atmosphere of the room!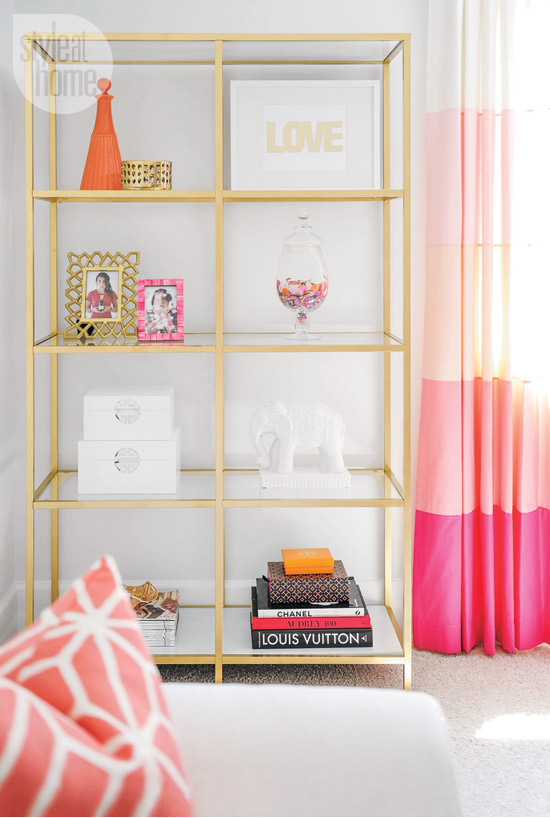 Style at Home features ombre curtains with very clear borders between the shades of pink, creating a unique and dynamic decor piece that defines the room's color palette!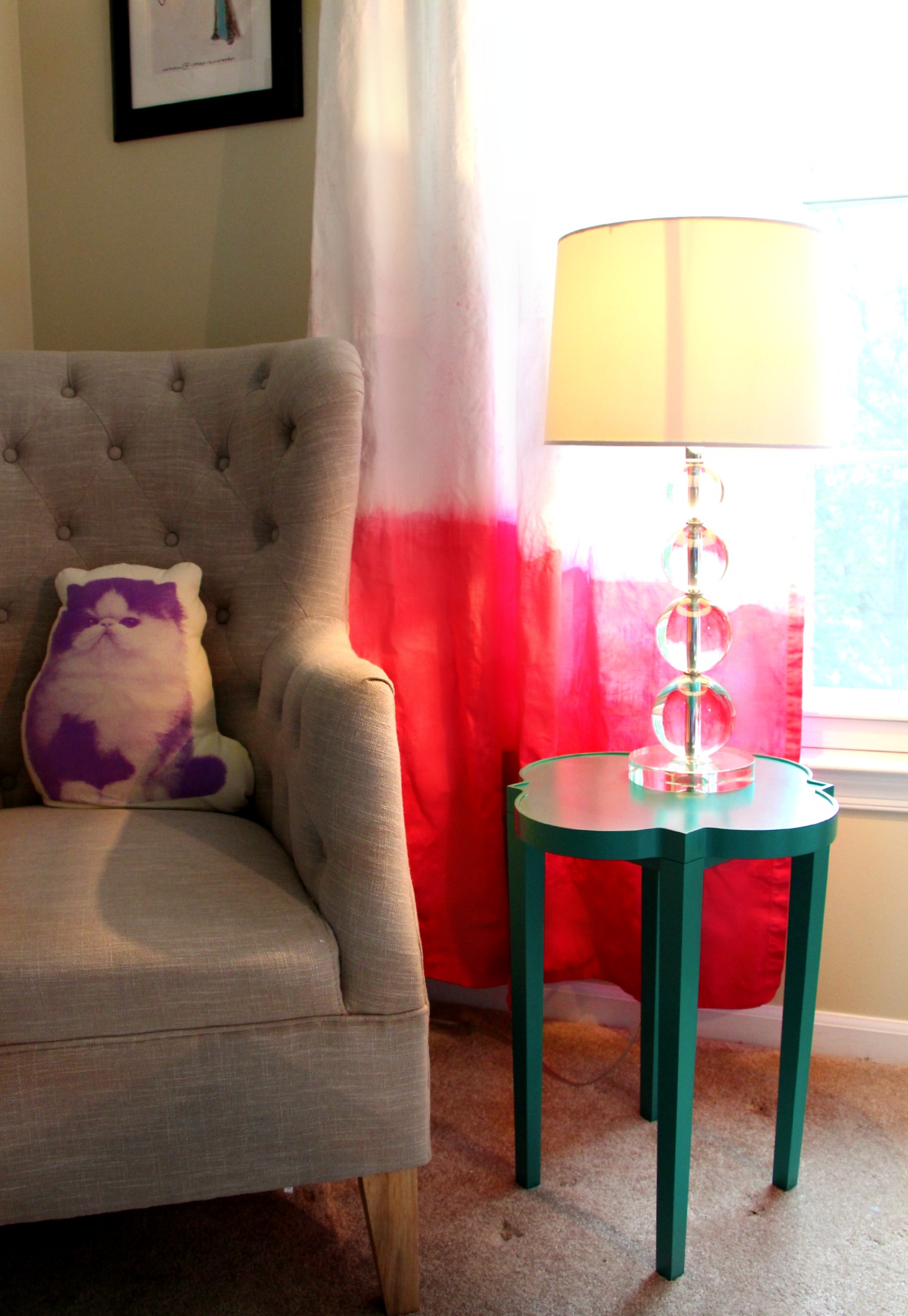 A tie-dye style of ombre will not only make the curtains feel more genuine, it will also give them that one-of-a-kind feel that you can seldom find in unicolored curtains!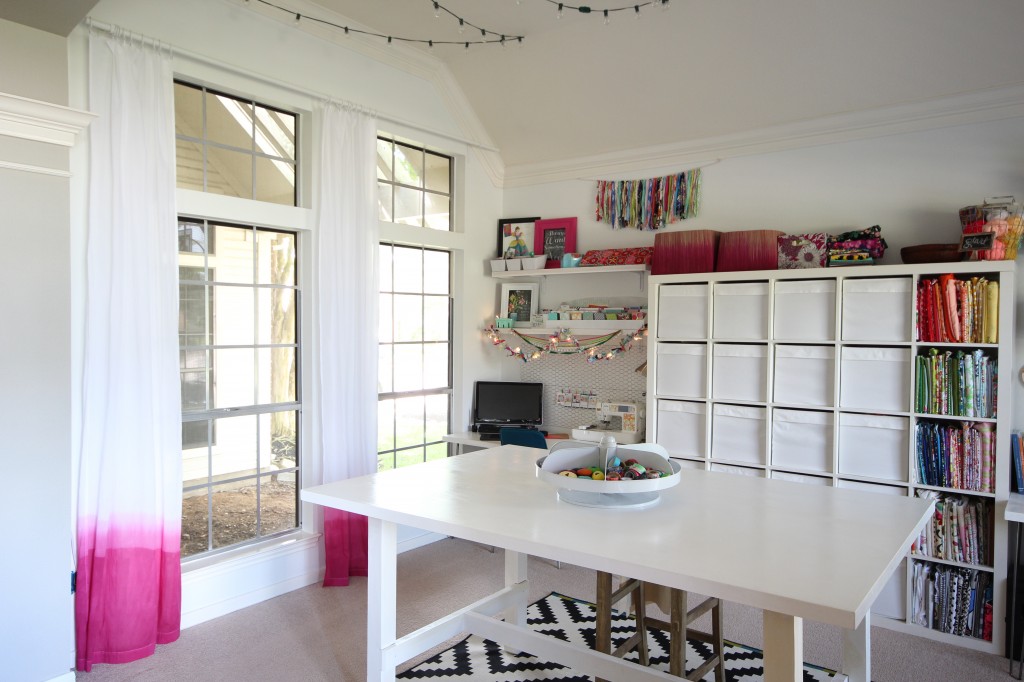 If you don't want your room to get lost in the vast whiteness of its walls and furniture, adding a hint of bold color is a must! Pink ombre curtains will definitely do the job of keeping the room luminous while balancing it with some cheerful color!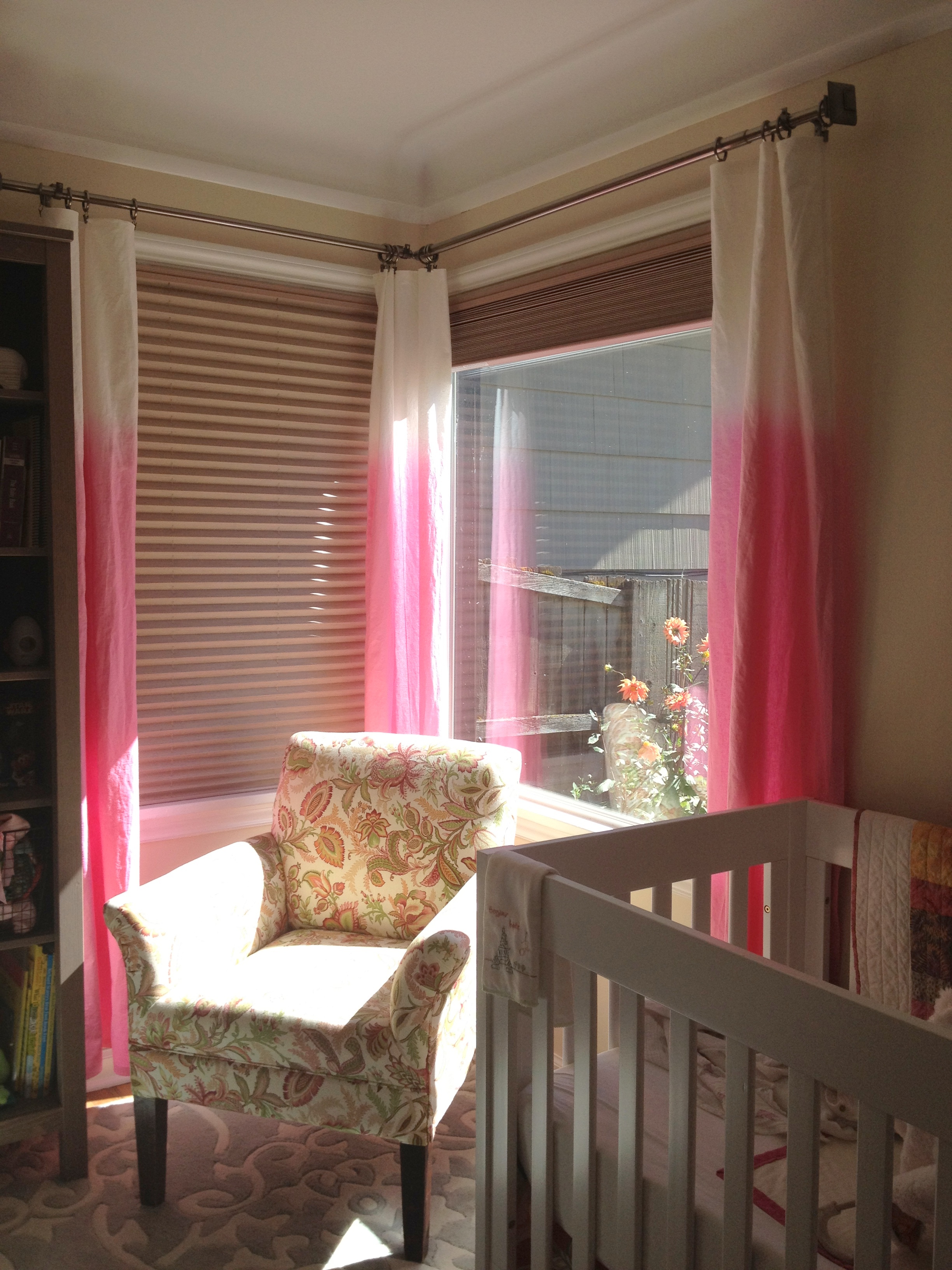 Hang the pink ombre curtains into your baby's nursery for a loving atmosphere. Pink has that dreamy, lovey feeling about it that softens and warms everyone's heart!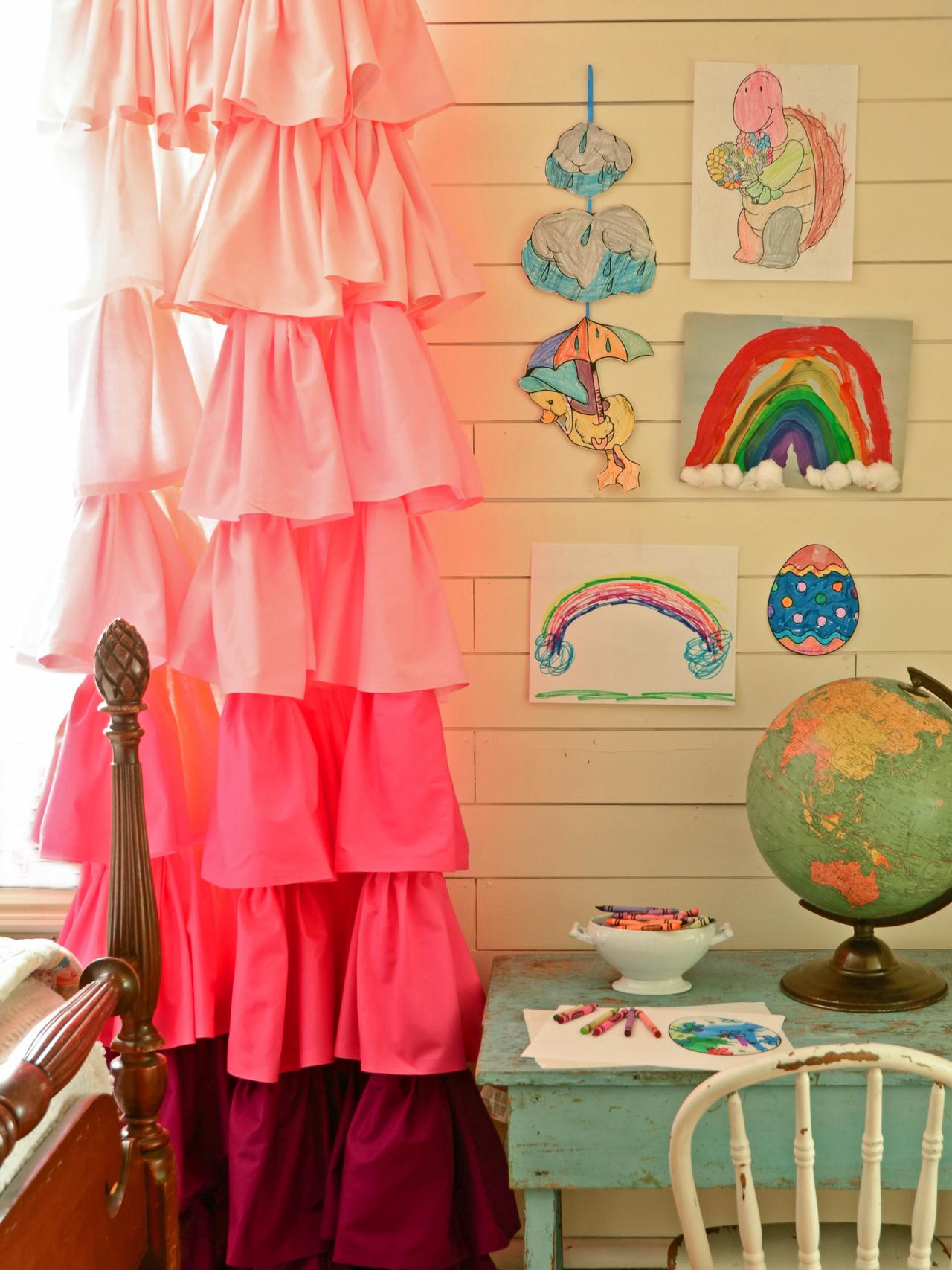 Children's rooms can be a struggle to decorate, but ombre curtains can at least solve the issue of your little ones not being able to decide on only one shade of pink; HGTV shows us that you can go with them all!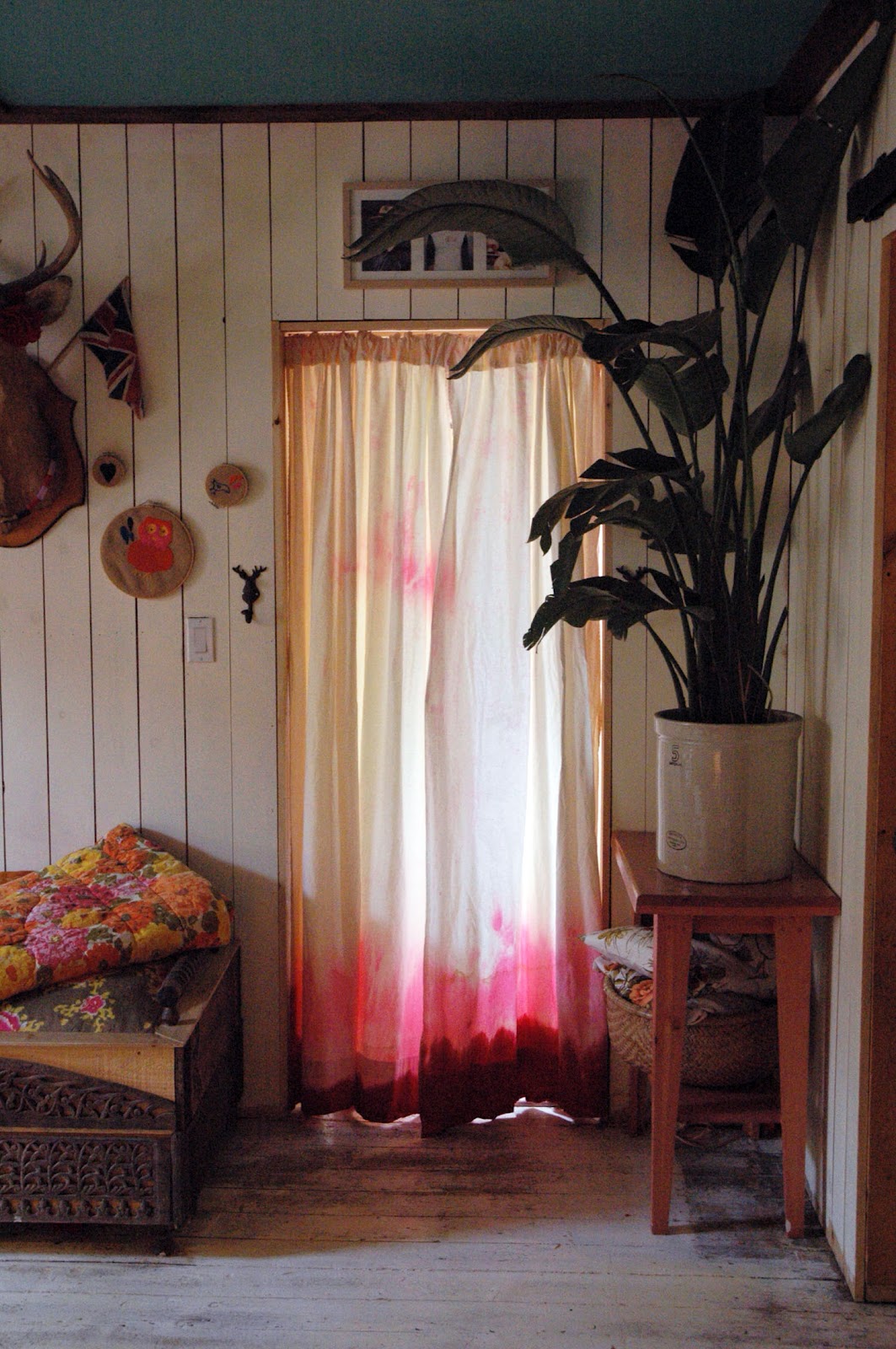 A free-spirit setting calls for ombre curtains that will represent the freedom of decoration and not playing by the rules! These energetic curtains don't abide by any color rules!
Neutral Ombre Curtains Show the Beauty of Subtle Decor
Sometimes all we want out of a room is to feel peaceful, calm and serene. We don't yearn for vibrant colors and moody themes, we just want it to be neutral and, as such, open to many decor pieces that will flow in and out of it as time goes by. There is beauty in subtle decor without a doubt and these neutral ombre curtains are the perfect example!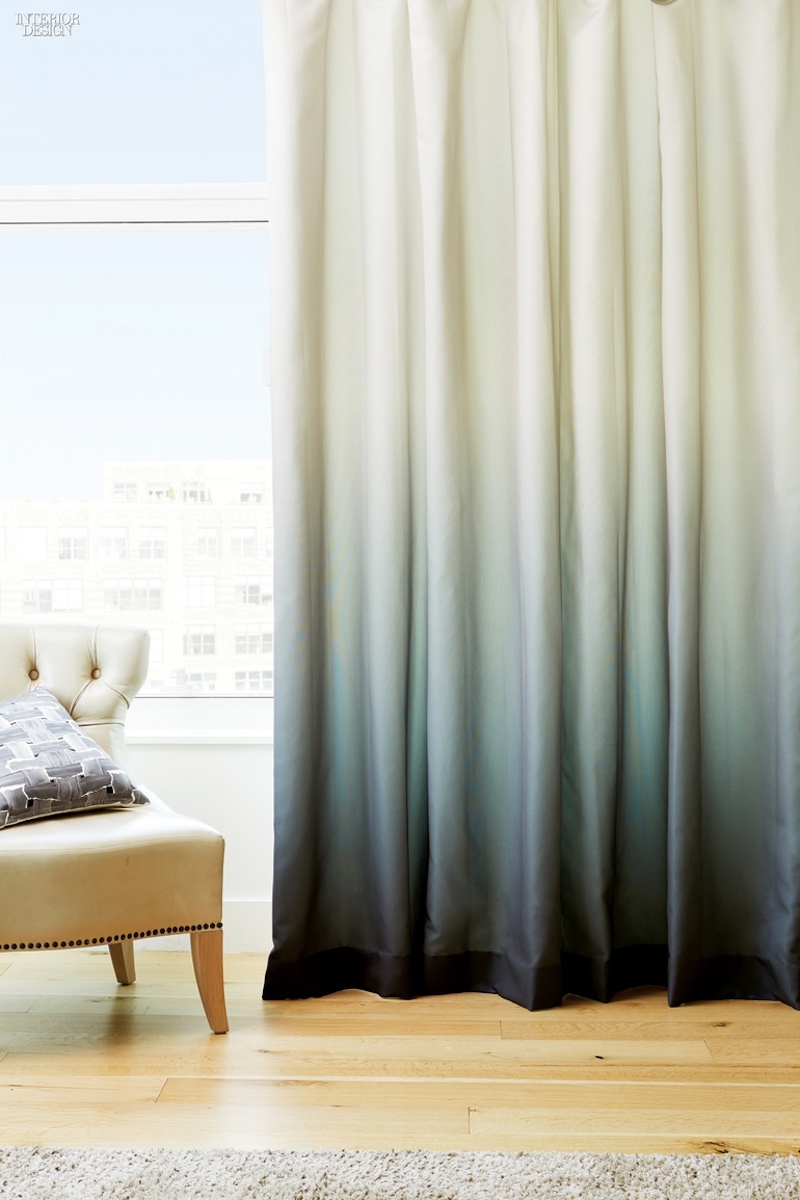 Pairing neutral grayish tones with cream beige must be a love affair between the colorless colors. It turns our living space into a very sweet, balanced and calm environment. You can see an example with neutral ombre curtains at Interior Design.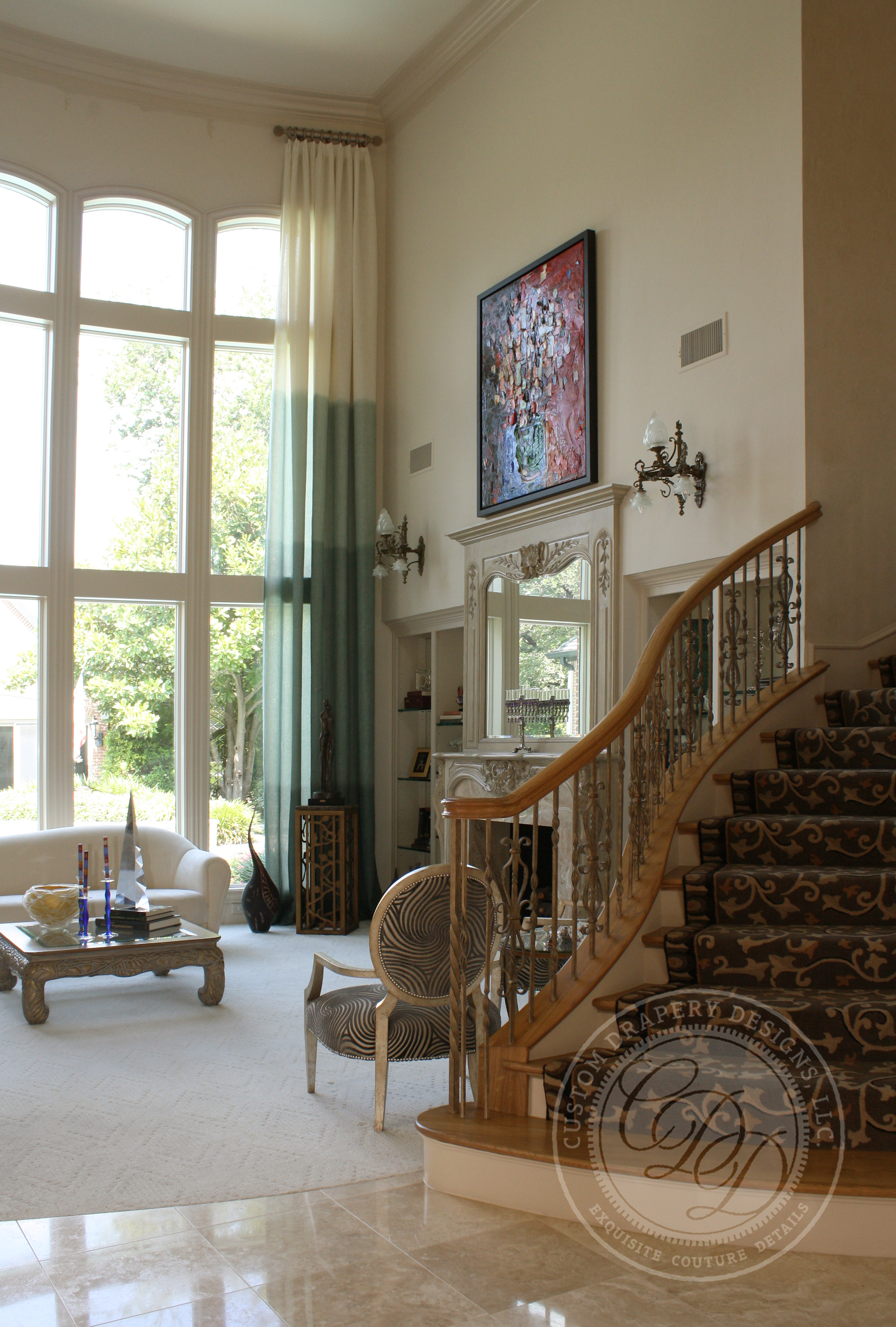 These curtains are such an incredible match for a neatly styled living room! They certainly catch one's eye, but don't dominate the space!

Just as a nursery can be cool or filled with warmth, it can also be a space that is minimalistic in color. The space holds serenity, but if you wish for a little dynamic, choose ombre curtains with a unique pattern!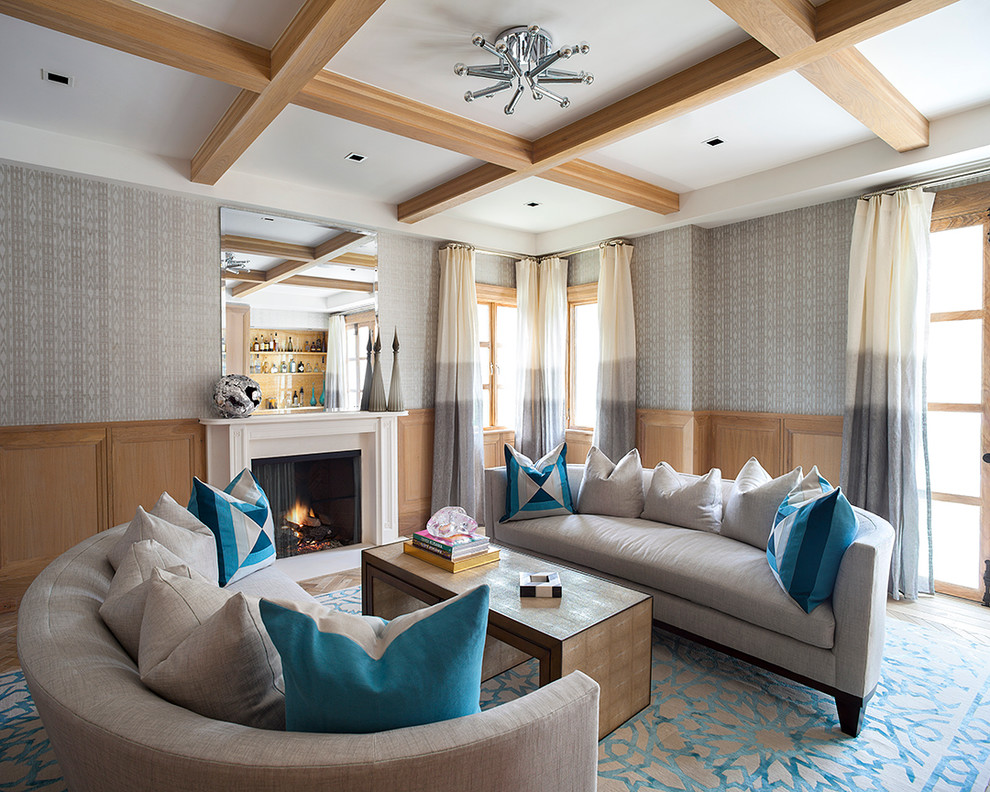 Your gray ombre curtains will sometimes blend in with the rest of the room's decor and so contribute to an amazing feel of consistency within your living space!