Creating an aesthetic connection between a 100-year old farmhouse and a smaller modern outbuilding that has been built far more recently is a tricky task that requires attention to detail. Sitting next to an old farmhouse, this small, contemporary structure in Cranberry Isles, Maine accomplishes this by using vernacular architectural features and a wonderful balance of elements. The new building built by Elliott + Elliott Architecture is part of a multi-generational home where the kids and the grandchildren occupy the main farmhouse while the head of the family finds space in the newly built structure just outside. A wooden deck connects the two buildings and preserves the traditional charm of the farmhouse.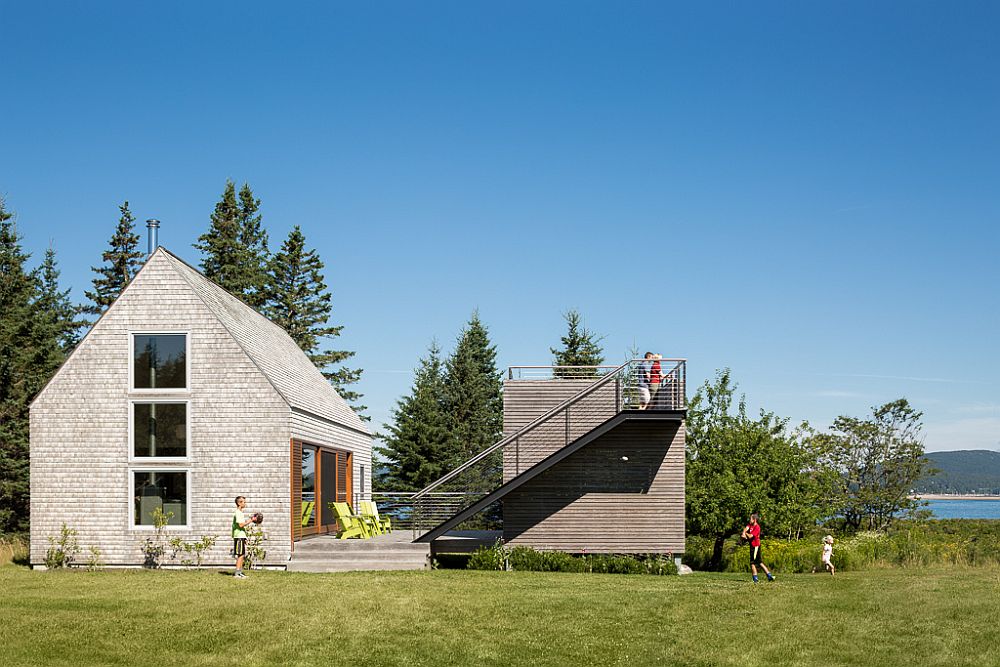 The common areas, outdoor gardens and walkways between the two structures serve a space for relaxation while the new interior makes up in style for what it lacks in sheer volume. Thanks to top-notch insulation that trumps that of the farmhouse next to it, it is the tiny outbuilding that becomes the winter refuge for the family members still on the island , while a while color palette, natural light and an organized floor plan give the space a cheerful and uncluttered appeal. An open plan living, kitchen and dining lead the way towards the reclusive and serene bedroom with ocean views. [Photography: Trent Bell]
RELATED: Hillside Delight: Contemporary Farm House Takes Shape on Martha's Vineyard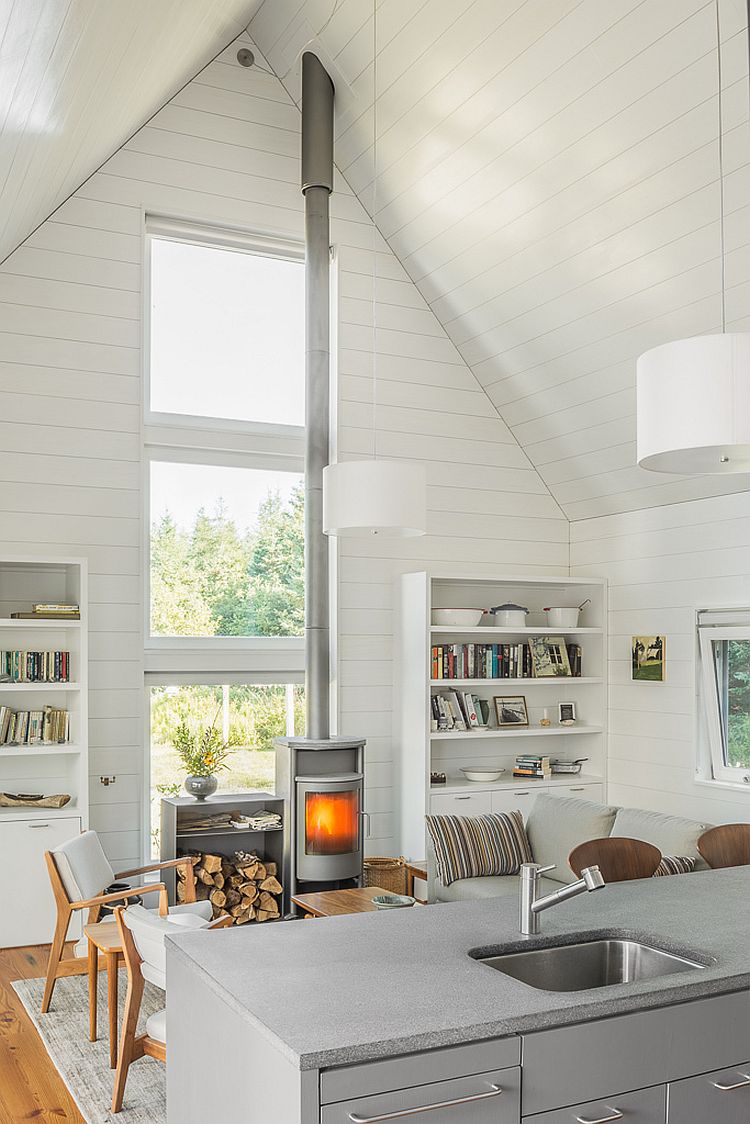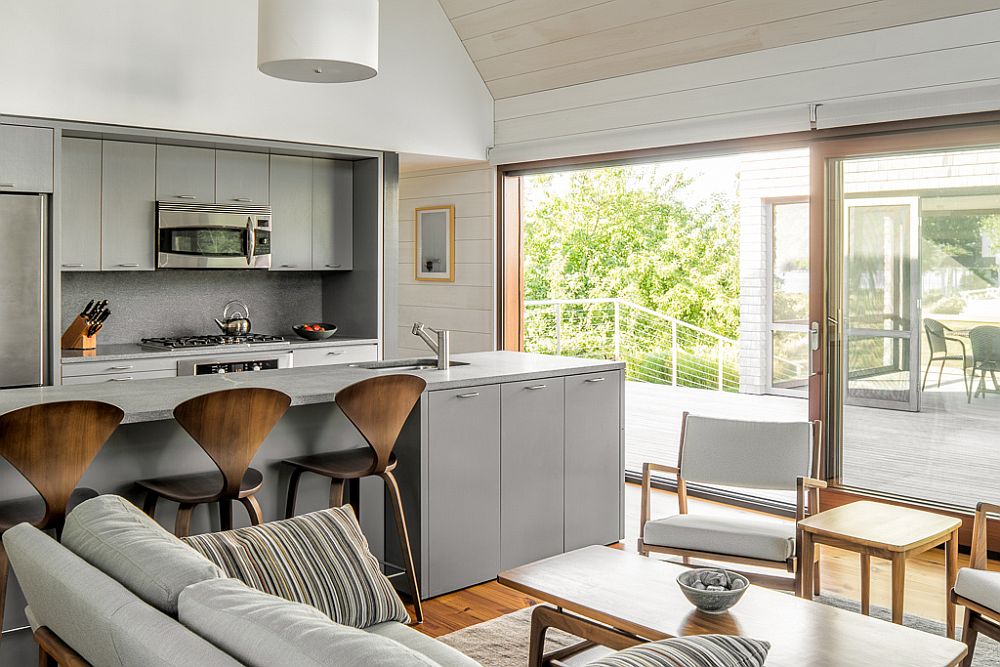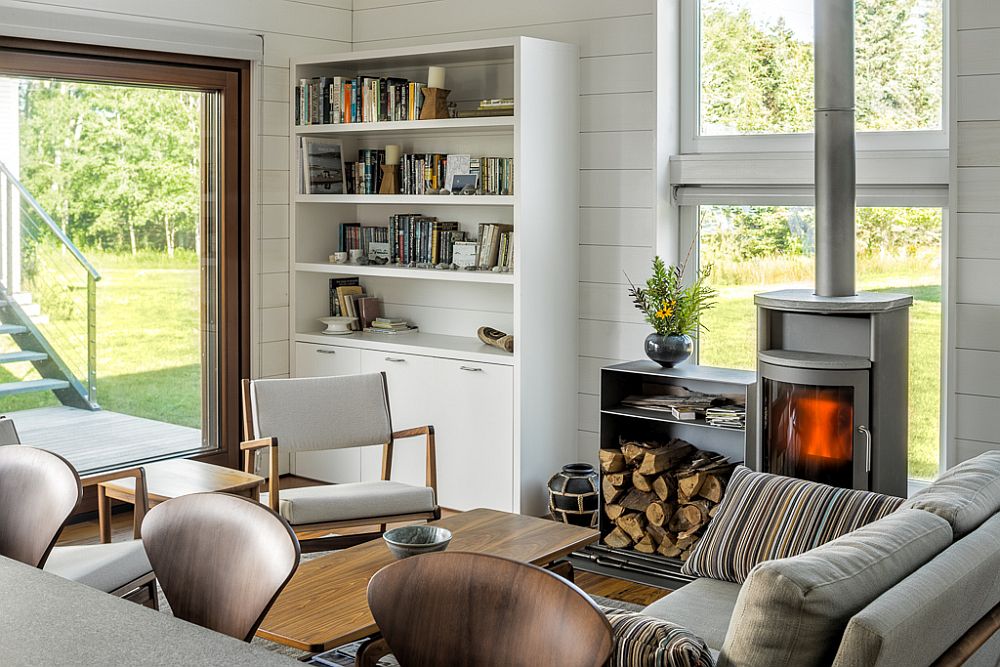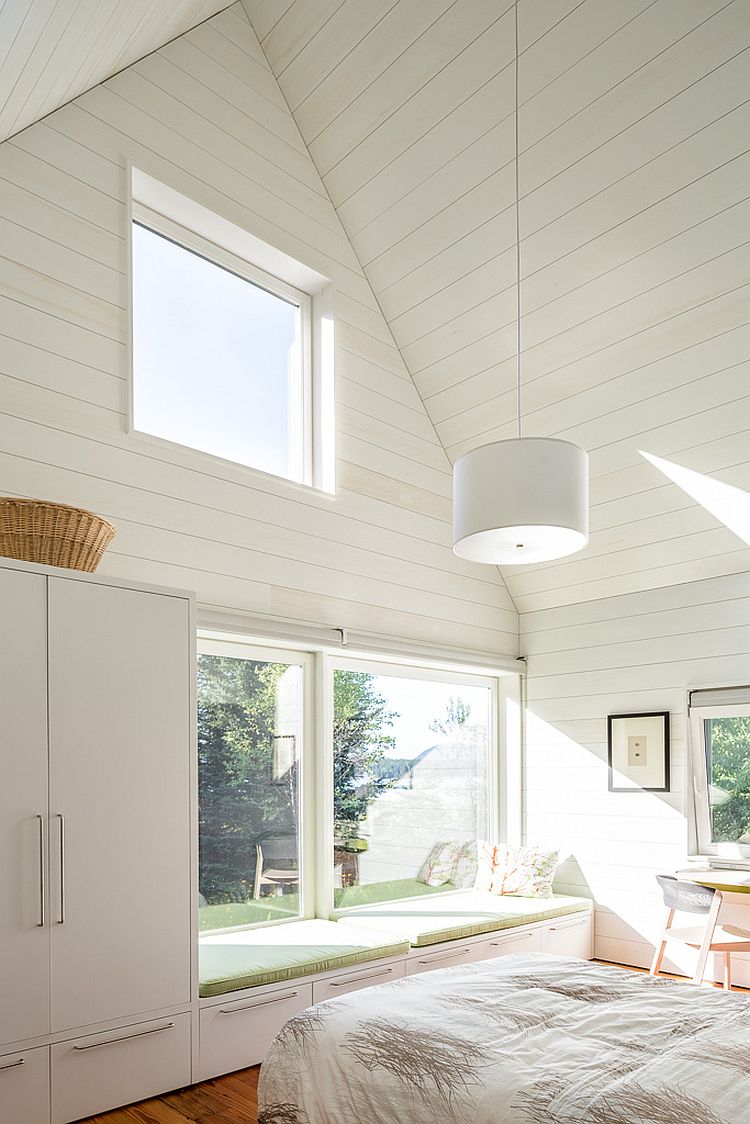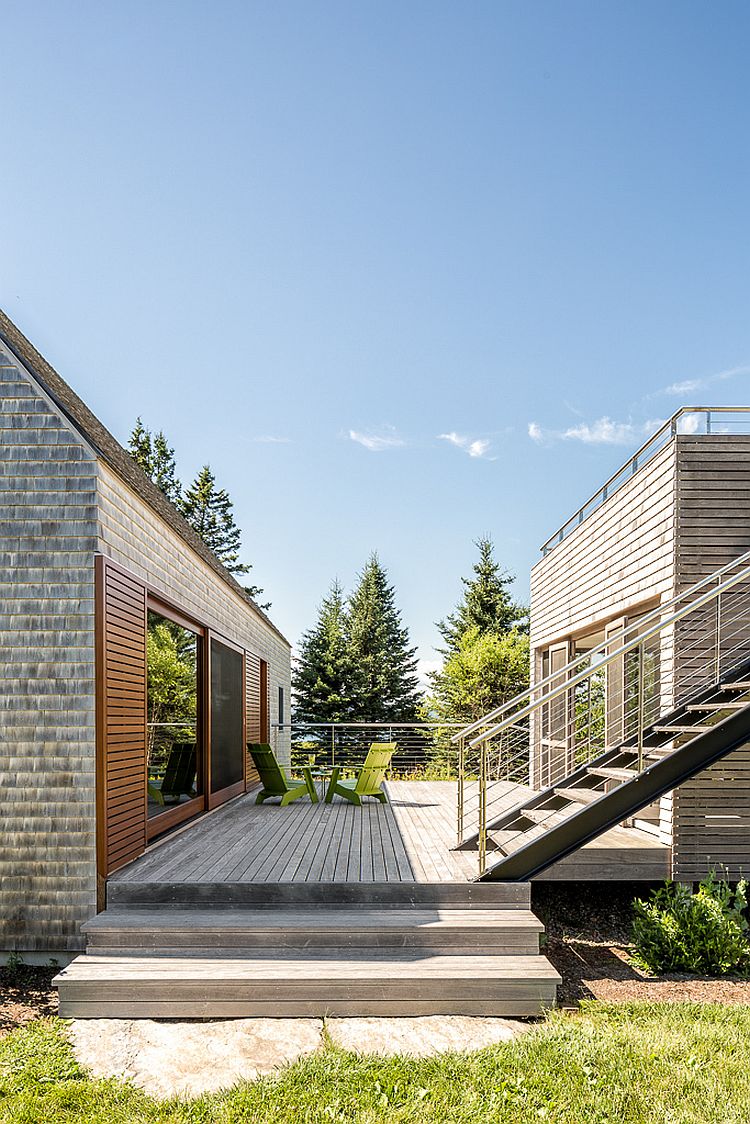 Furthermore, an ancient public walking path to the shore runs through the middle of the yard. Used by the islanders for many years, it is an important part of local tradition, something that the owners were adamant be maintained. In the end the path provides separation between the main house and new cottage while acting as an organizing element…
RELATED: Living On the Edge: Grand, Futuristic Mansion Is a Modern Masterpiece!