Converting an old and forgotten structure into something useful saves much more than just time and energy. It preserves a piece of history for the generations to come and often creates the most beautiful blend of styles, finishes and structures. The Ferstad Farm Distillery is one such beautiful renovation that turns an old farm distillery into a modern banquet hall, farm distillery and brewery while preserving the past heritage of the space. The makeover carried out by Bergersen Arkitekter, takes a unique approach by dividing the structure into three new layers – the outermost one in stone, the middle one in clay pebbles and concrete and the innermost layer in wooden ceiling beams.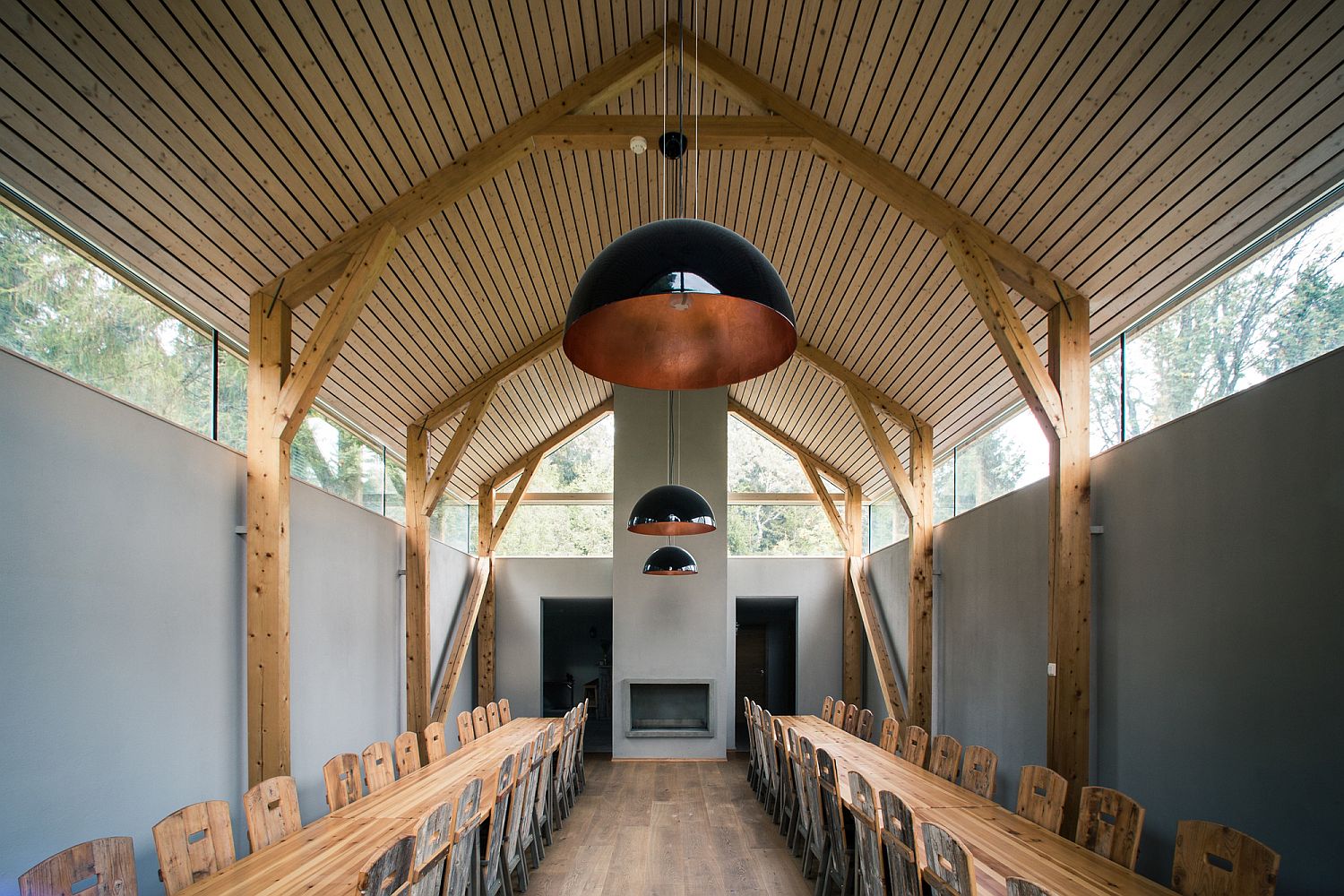 You can easily see the three different layers of this smart makeover at work inside the new structure with the floor-to-ceiling glass panels on the upper level connecting the spacious banquet hall with the views outside. Sitting atop this is the smart wooden roof construction that feels all too traditional – another example of the careful blend of styles that one can find here. The new additions sits proudly on the outskirts of Trondheim in Norway and instantly can feel a sense of curated elegance and cozy farmhouse ambiance as they walk into the banquet hall that is all too gorgeous! [Photography: Kjetil Nordø]
RELATED: Spanish Revival: Old Farmhouse Transformed into a Striking Modern Home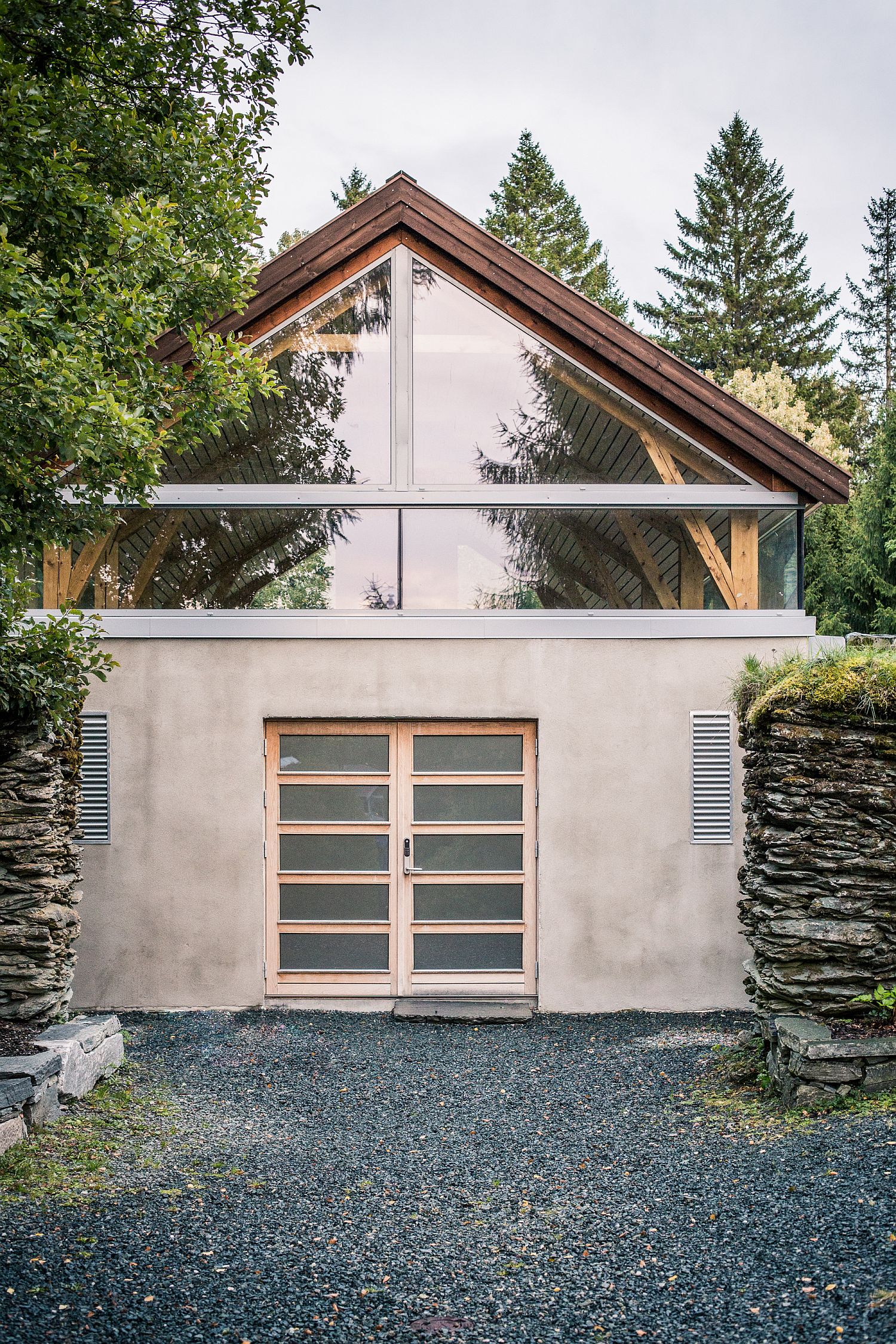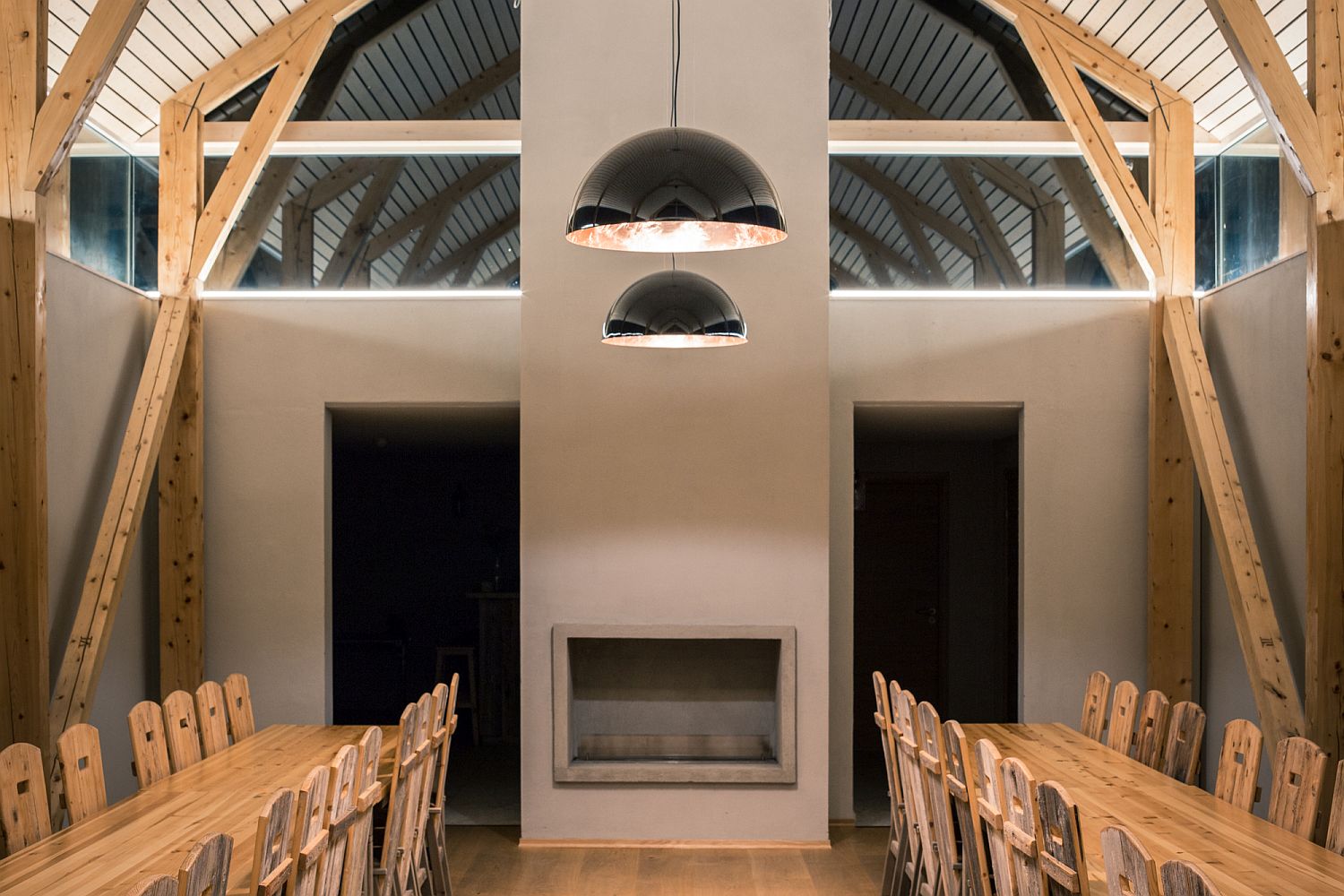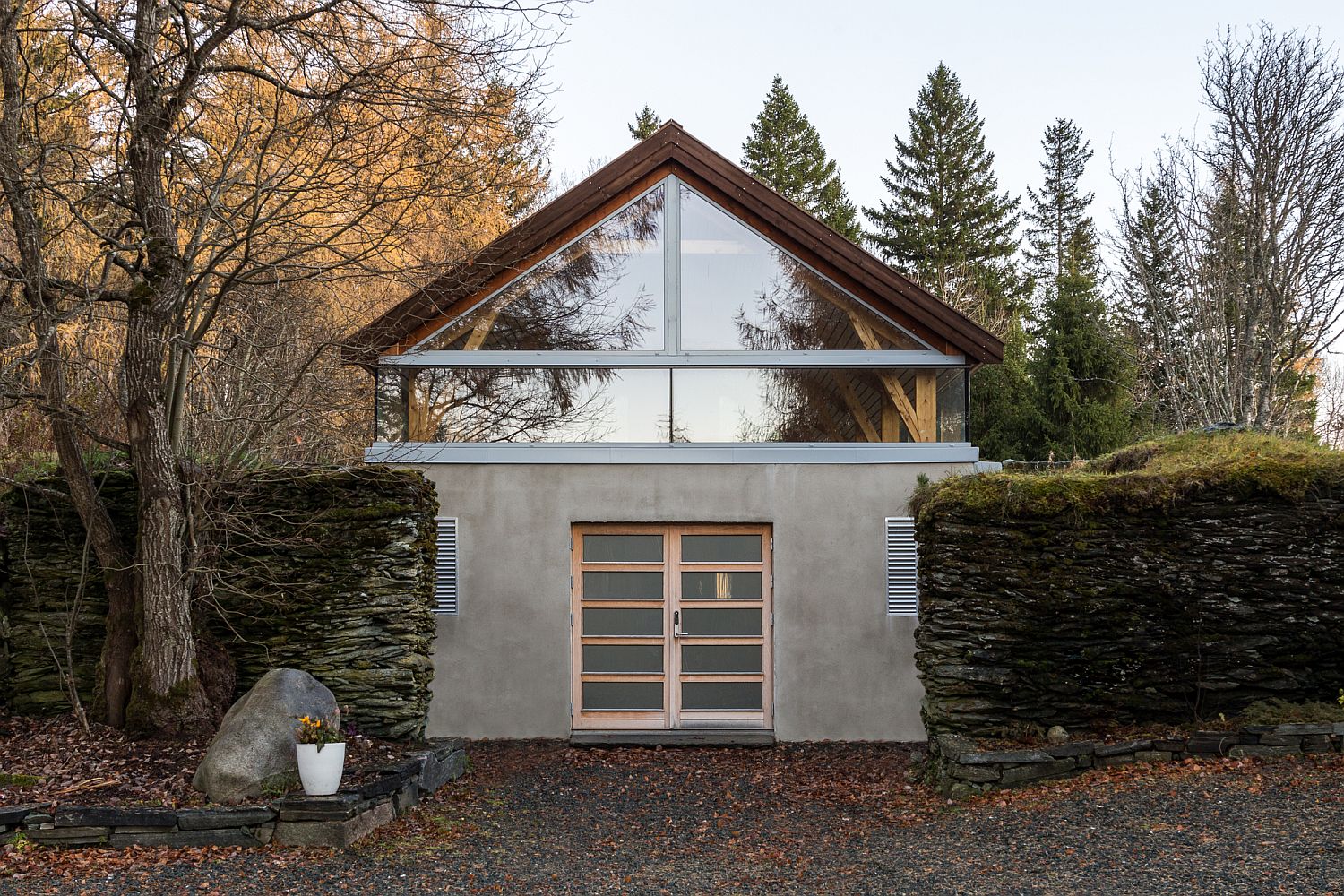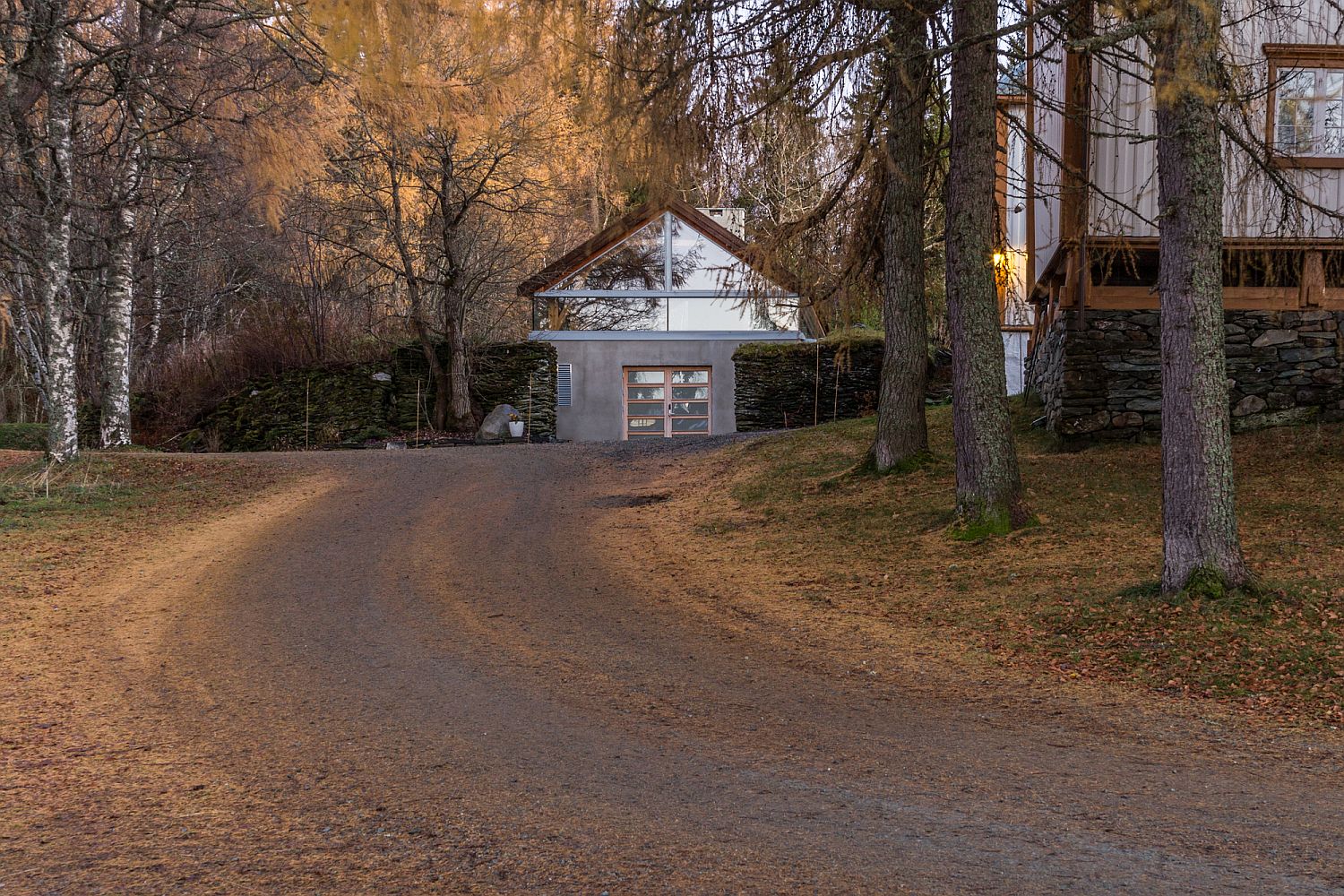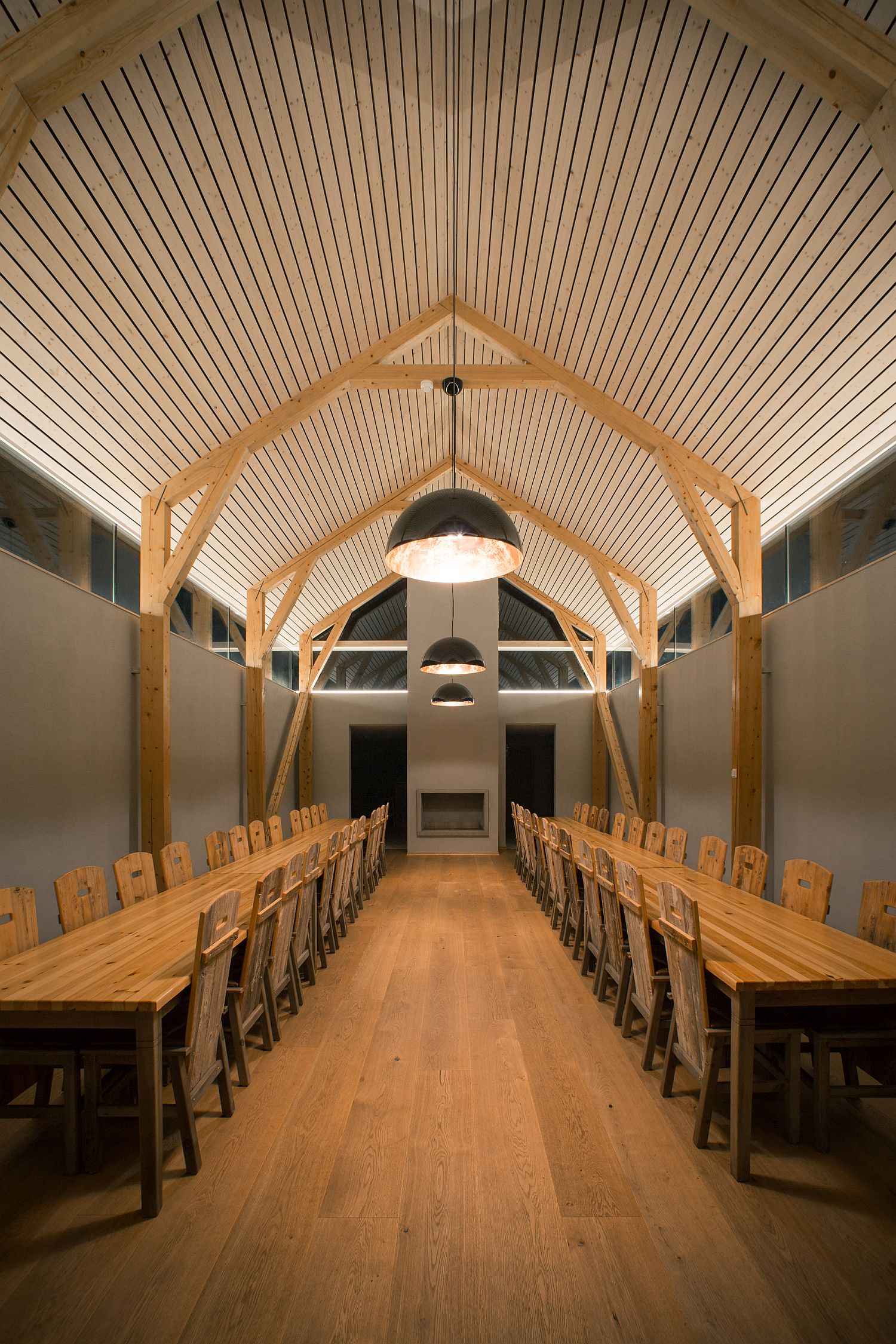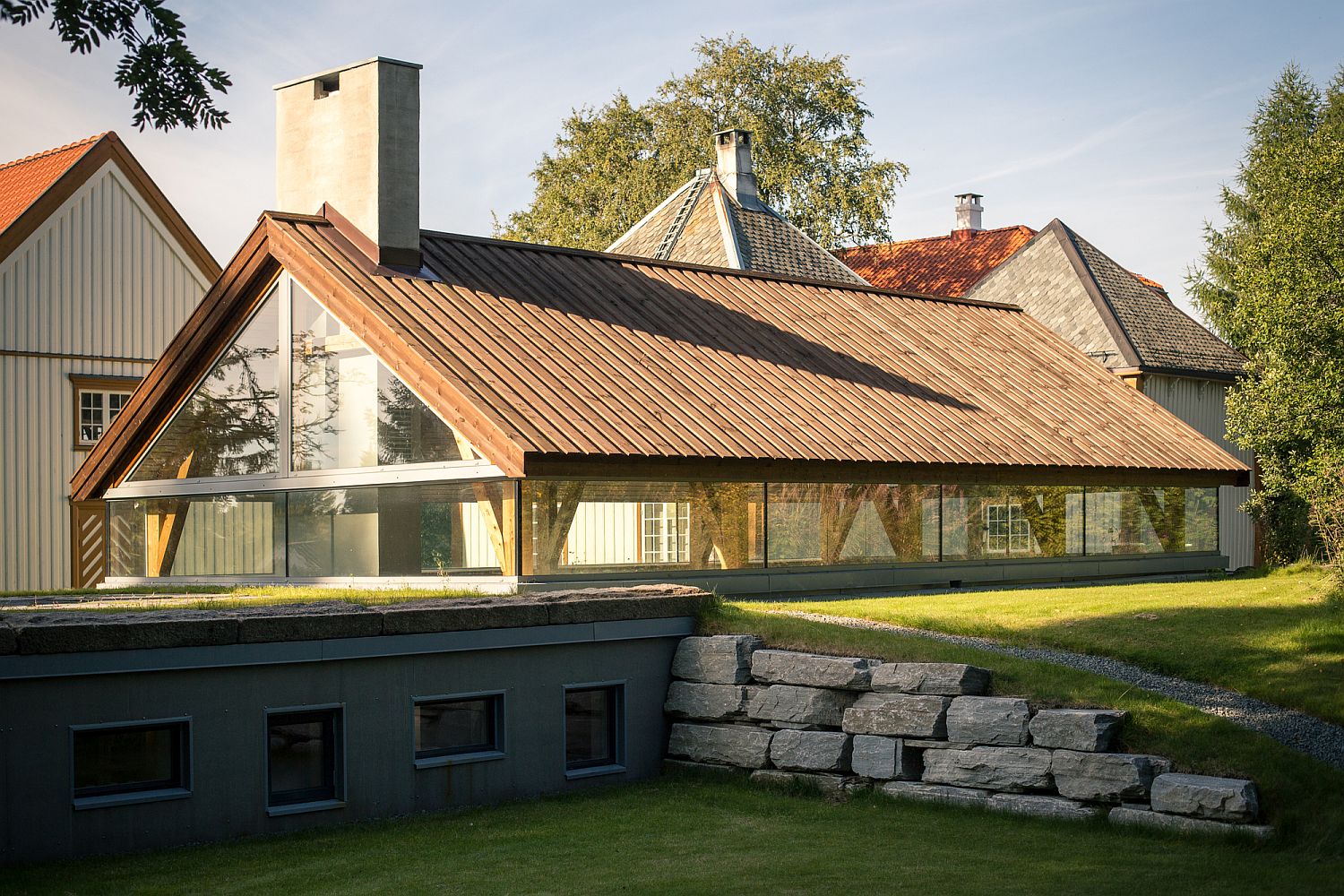 Within the ruin walls we have designed a new building in close collaboration with antiquarian authorities, that will be used as a banquet hall and as a farm distillery and brewery.
RELATED: Public Library Transformed Into A Gorgeous Modern Home In Portland