How far are you willing to take the concept of 'individuality and eccentricity' in home design? That is the core issue that the fabulously unique Blue House aims to address even as it sheds a light on the Build-it-Yourself (BIY) plots that became all too popular during the recession years. Set within a neighborhood of Amsterdam that does not feel eclectic by itself, this bright blue house stands out visually in the neutral urban landscape with ease. Designed by BETA office for architecture and the city, the house feels like an expression of the owner's personality from the outside and yet once you step in, there is a certain sense of impersonal appeal that one simply cannot deny!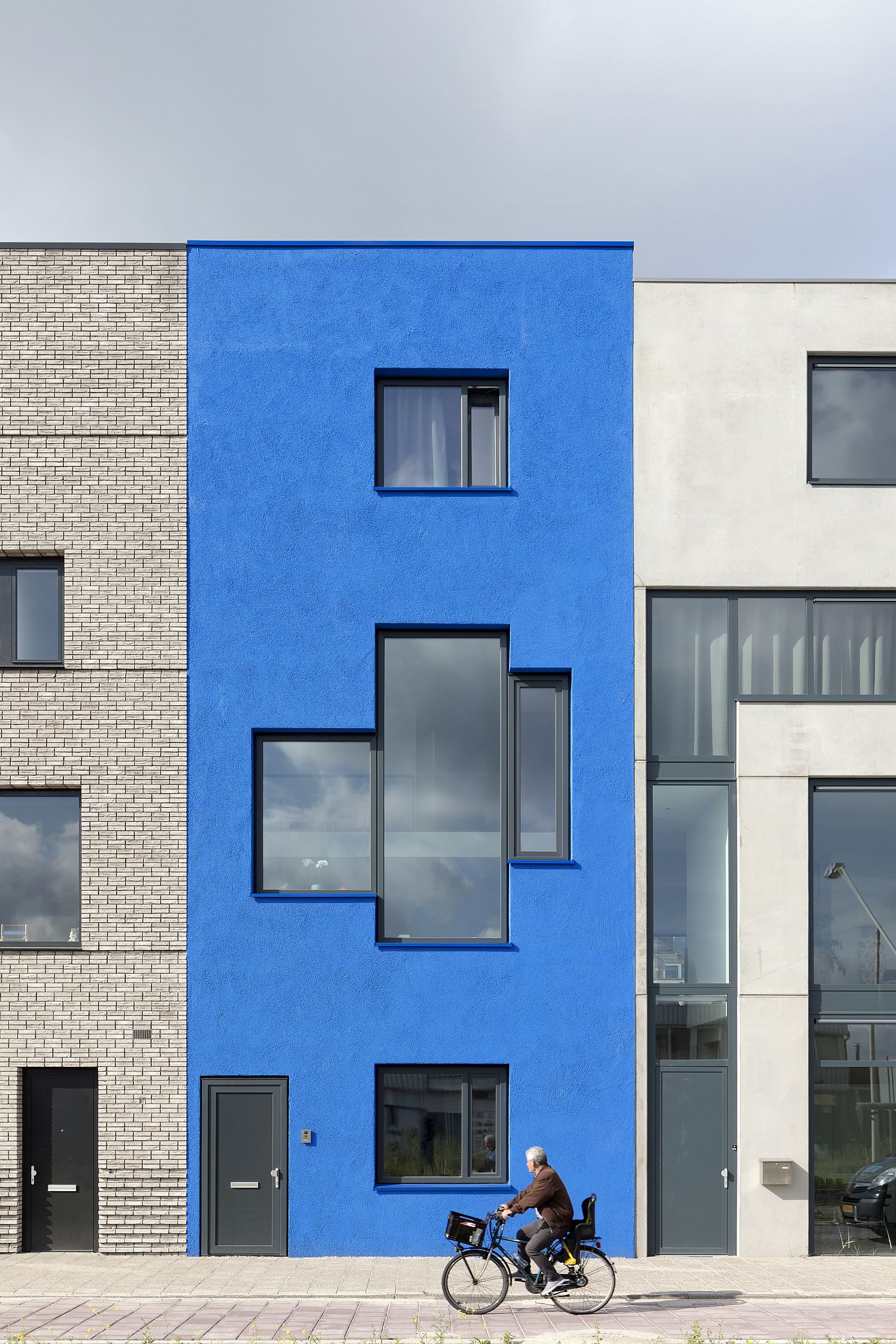 Despite its blue exterior, the interior is largely draped in white and wood with only the striking stairway, again in blue, bringing a splurge of color. A mesh-style railing adds even more textural beauty to the polished space while accents of pink add elegance to the living area. Sitting above an office area, the interior feels like one continuous space that has been split into several different levels for greater functionality and smart delineation of specific rooms. Plenty of natural light and smart modern pendant lights complete a home that is unlike anything else. [Photography: Marcel van der Burg, BETA]
RELATED: This Semi-Detached Edwardian Terrace House Gets a Brilliant Modern Makeover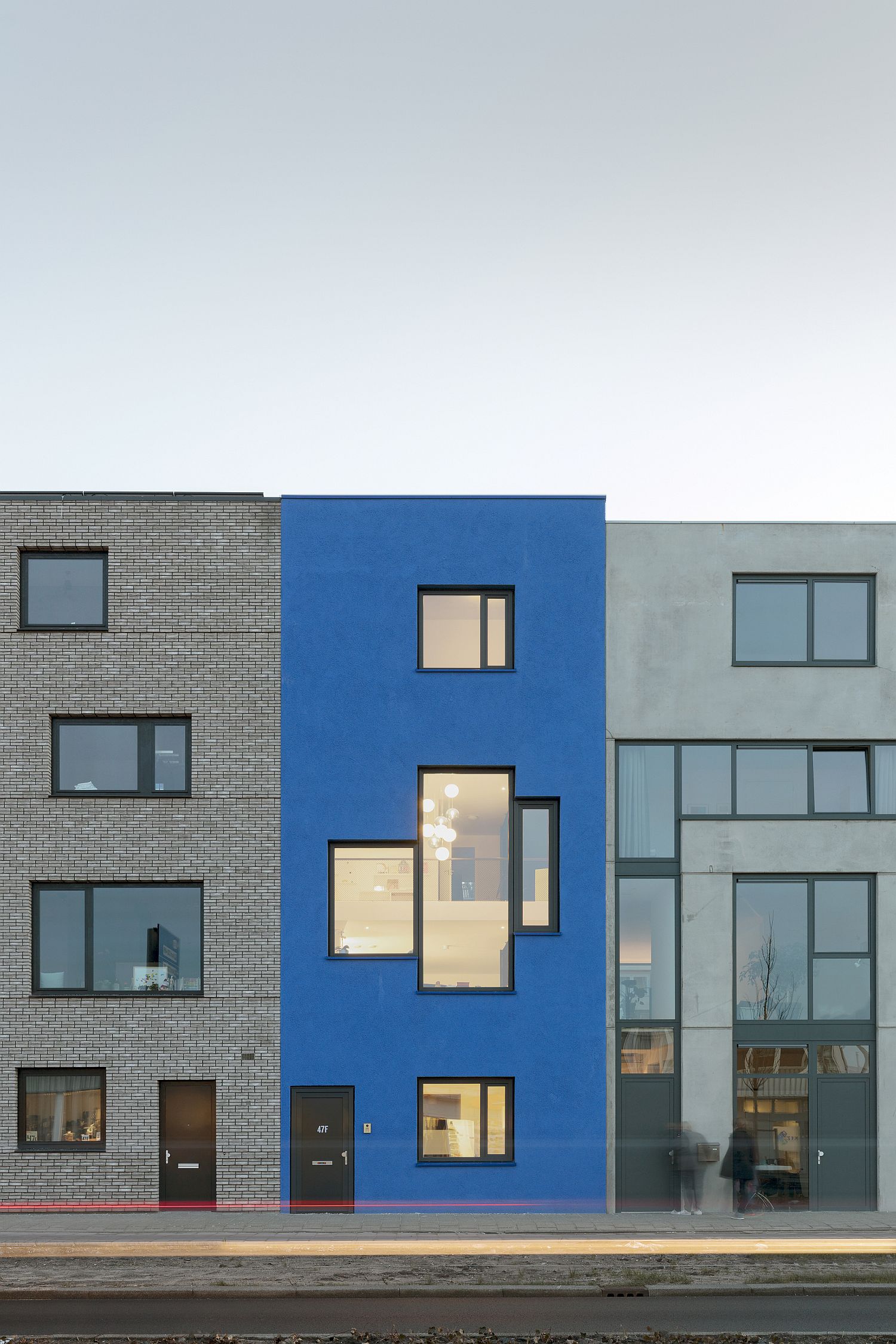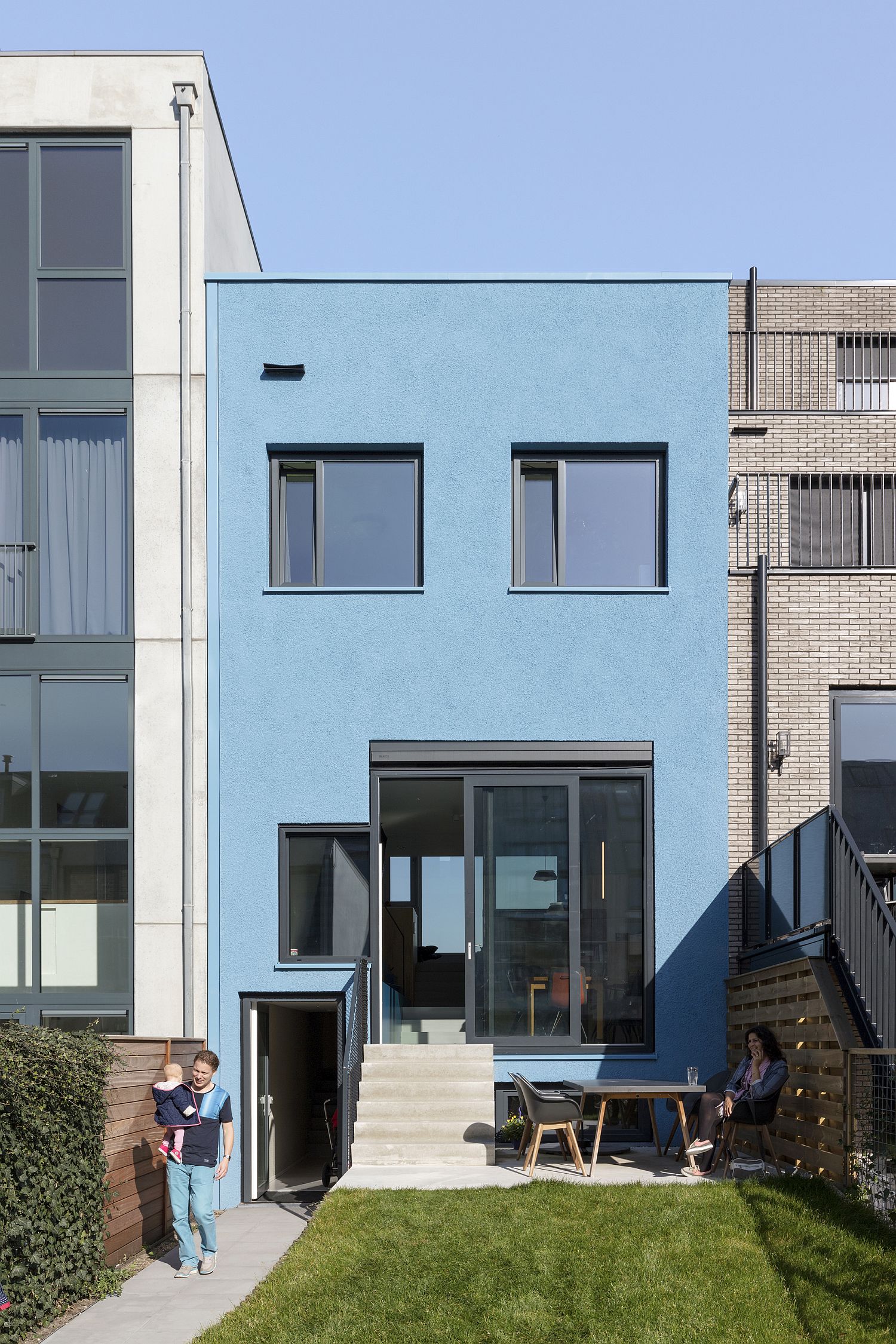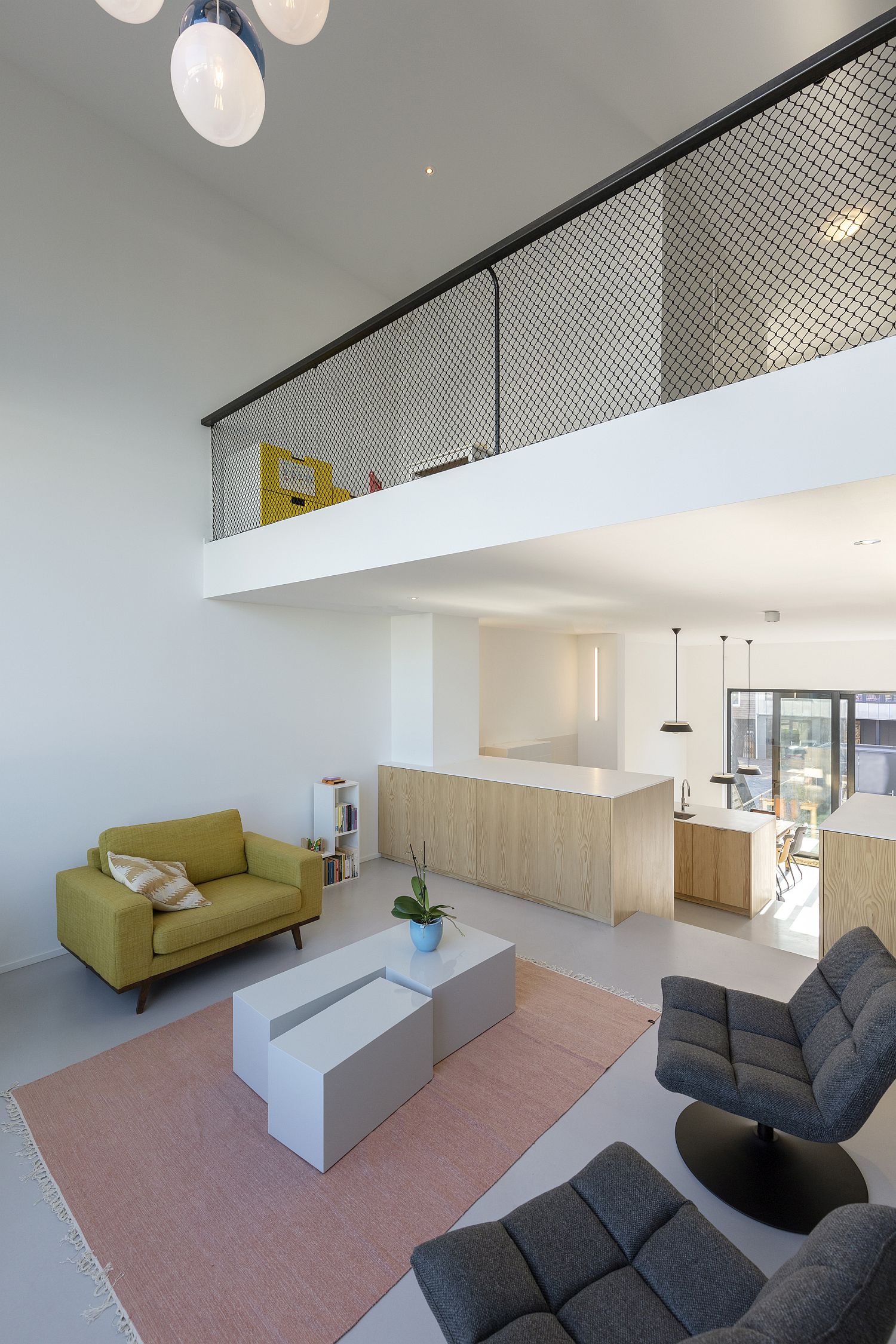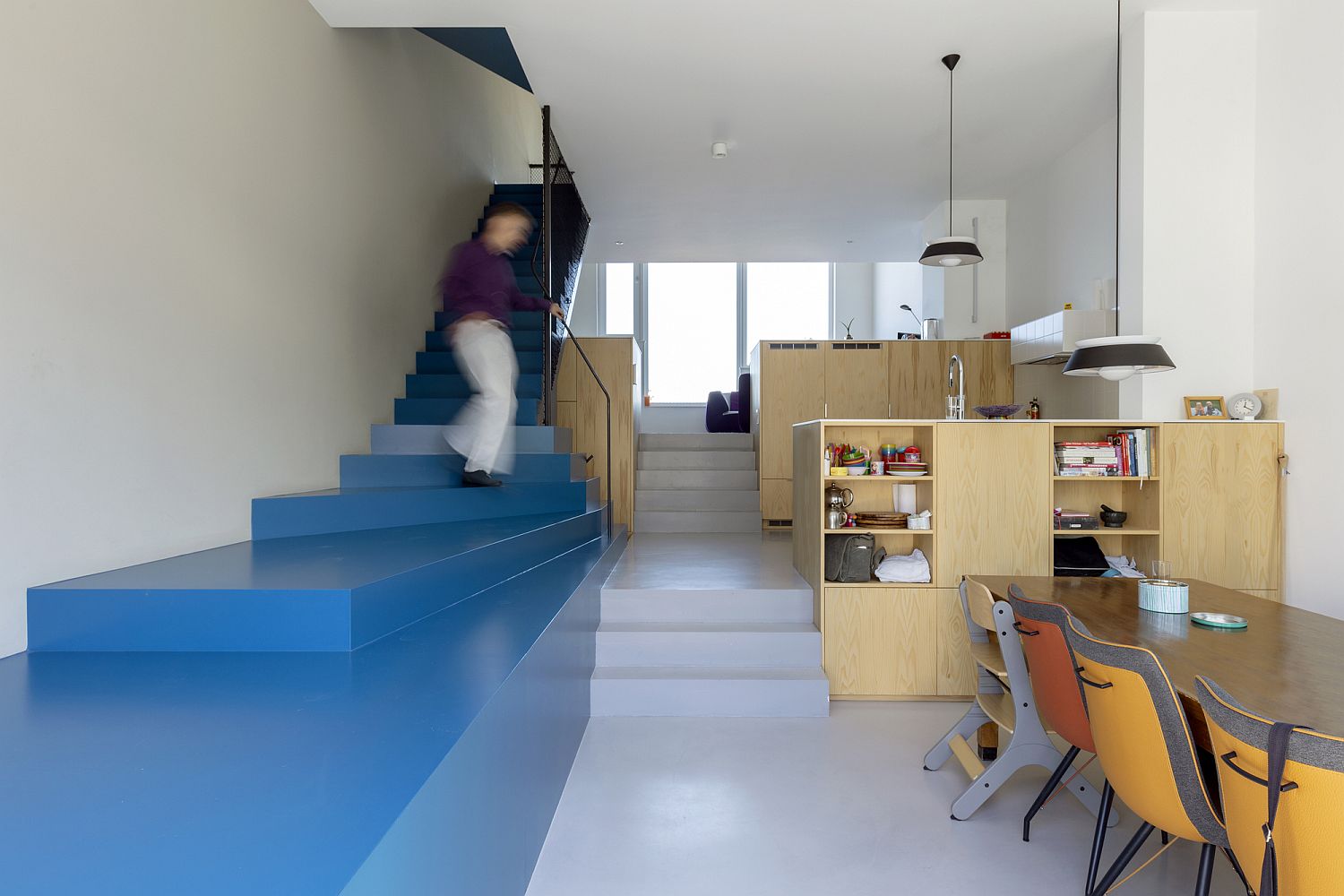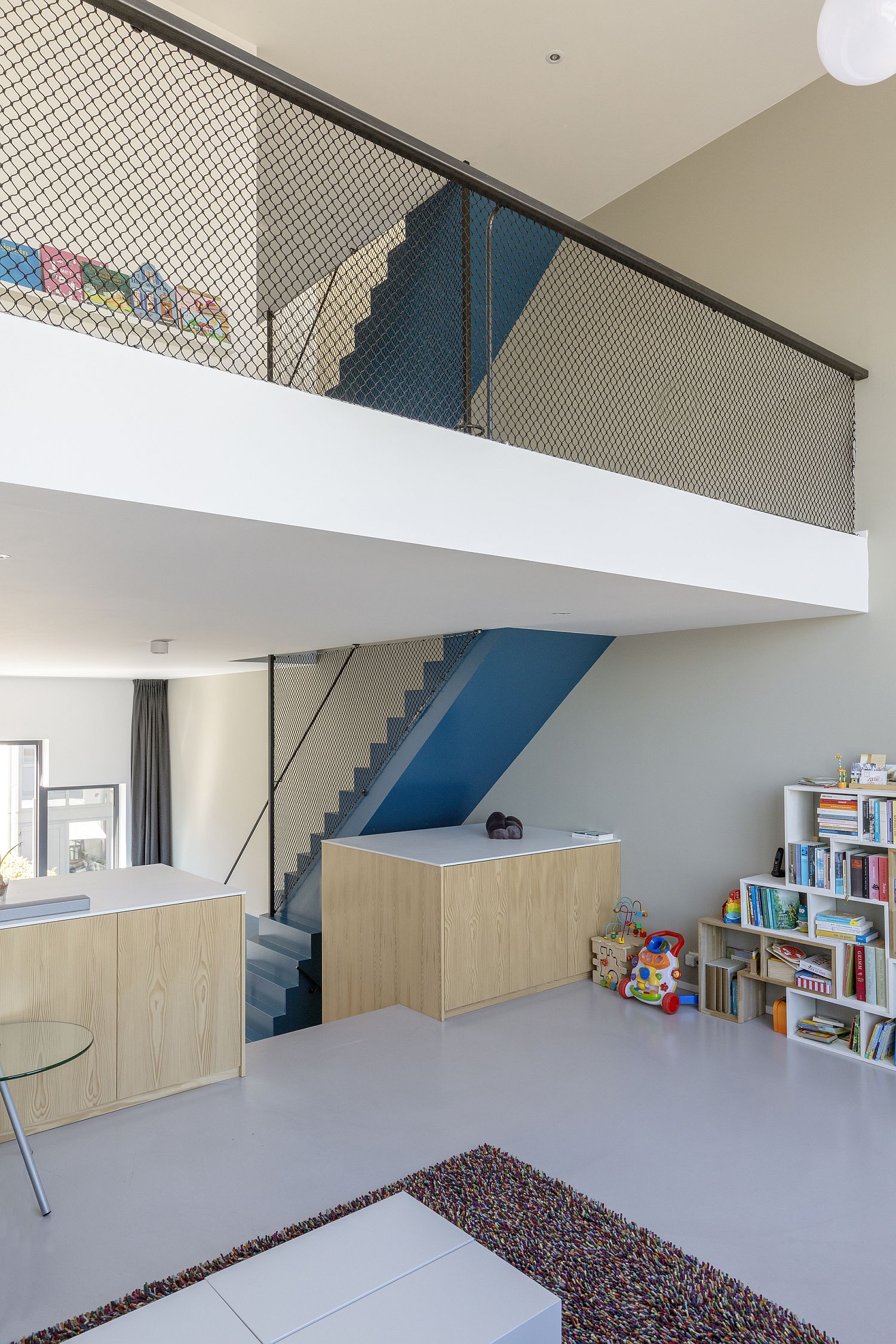 As with many developments initiated during the economic recession, the brownfield redevelopment of Buiksloterham was kickstarted by Build-it-Yourself (BIY) plots. This form of urban development leads to experimentation in the house typology. Personal preferences in spatial organization make their way to the façades, resulting in eclectic streetscapes. Blue House is an experiment, paying homage to this condition and at the same time criticizing it.
RELATED: This Dream Urban House in Hong Kong has a Glorious Transparent Garage!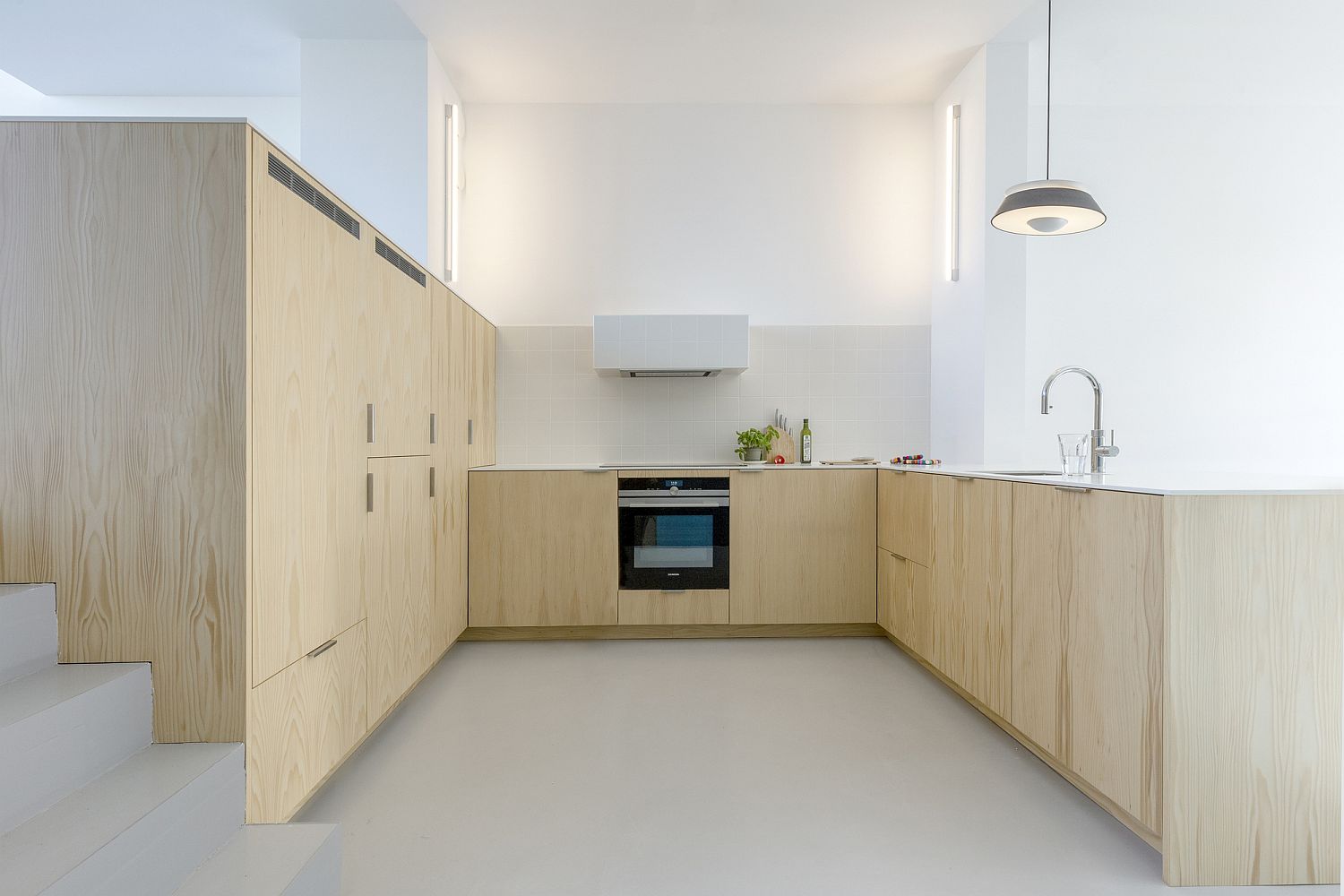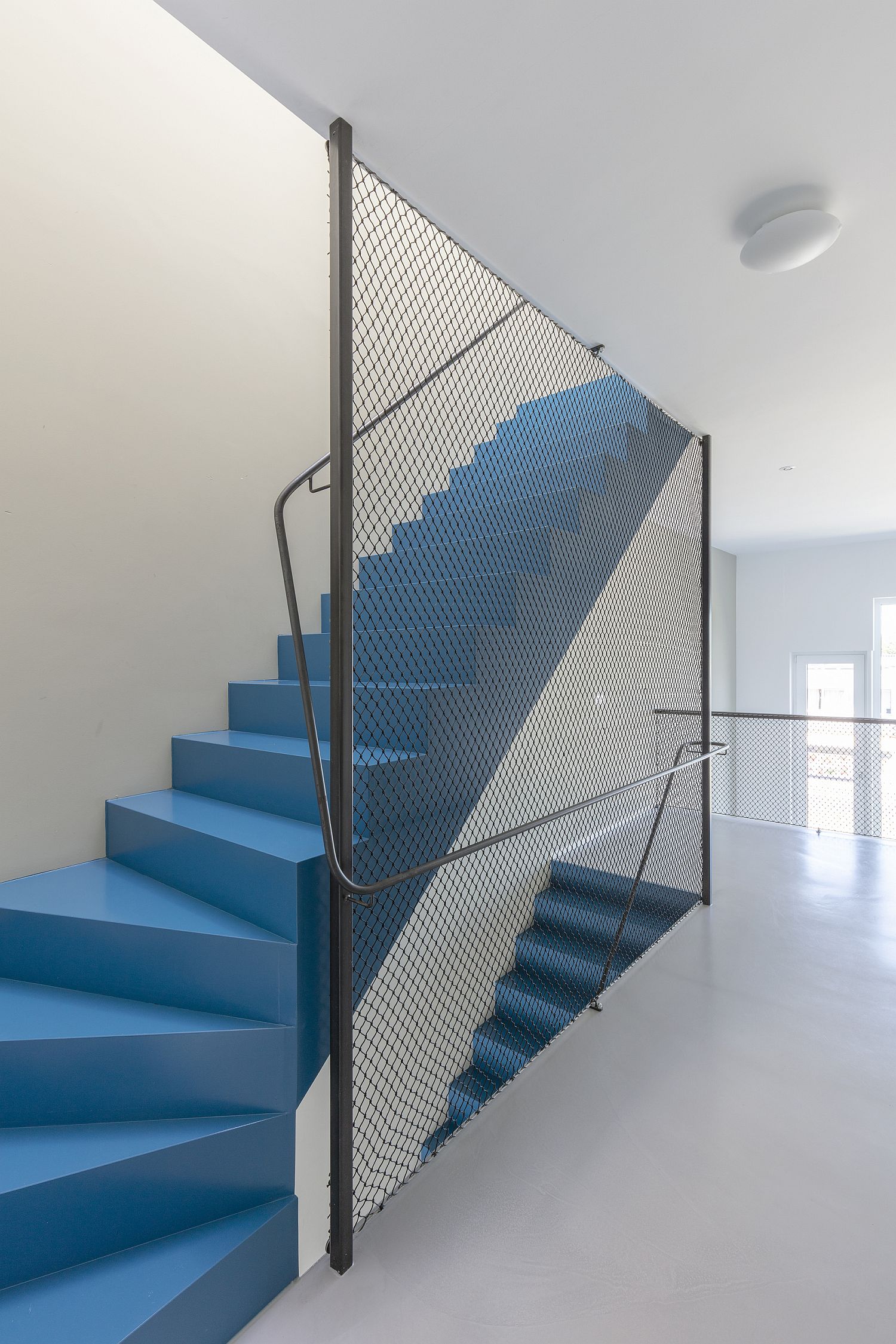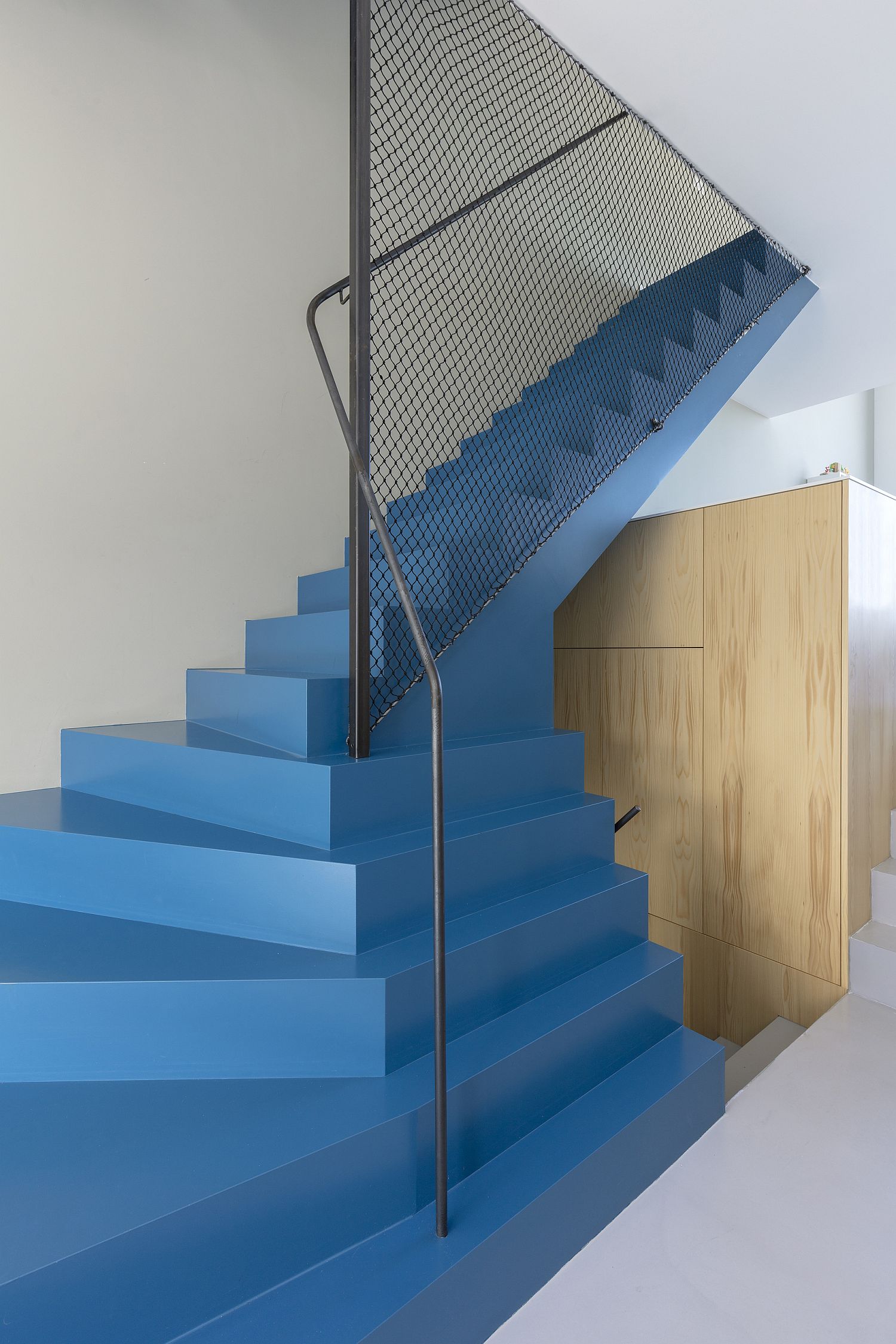 Liked the story? Share it with friends.