Obelisks are architecturally magnificent! When it comes to powerful structures, these rectangular pillars with pyramidal tops were built by the ancient Egyptians. Design enthusiasts love displaying miniature versions in their homes. While a true obelisk features a four-sided form with a pyramid on top, many of today's design objects featuring many-sided forms (hexagonal, octagonal, etc.) are referred to as obelisks. If it's tall, sculptural and topped off with a point, it lives in obelisk territory! Will you be introducing an obelisk into your home? Check out plenty of fabulous photos, as well as a range of sources for obelisk purchases, as you scroll and read below…
Obelisk Decor
We begin by exploring a few trends in obelisk design, styling and decor. We're talking about obelisks that can add architectural interest to your space! Obelisks are often used in stylish vignettes, such as the one below. [from Lonny]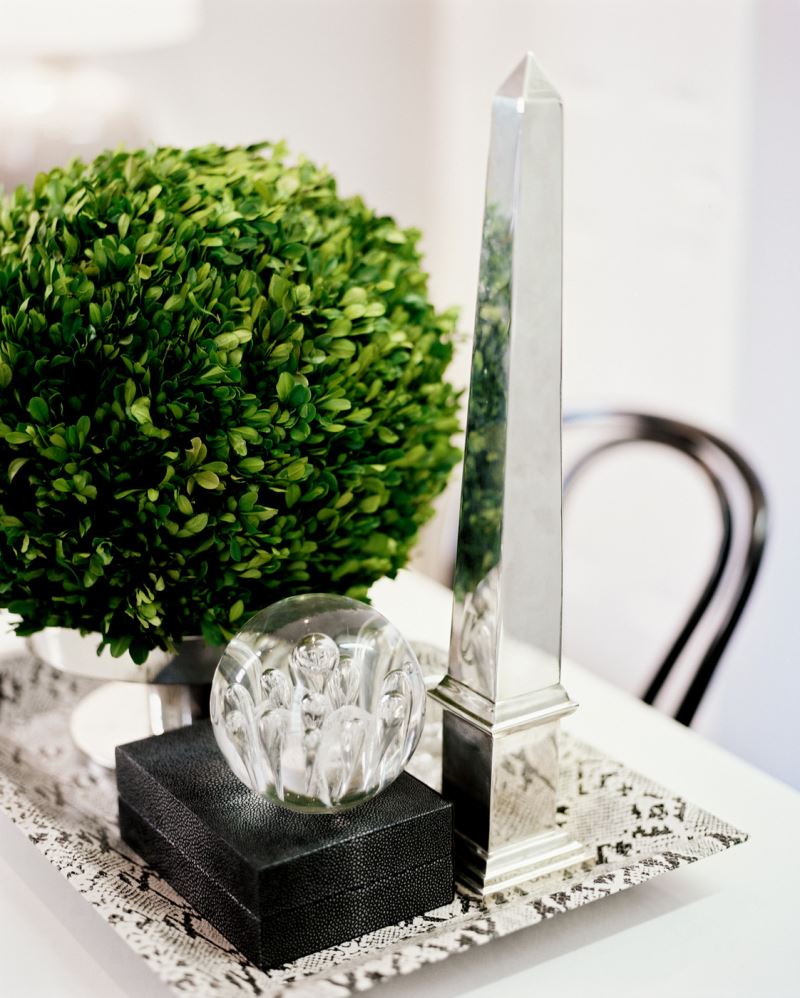 Mirrored obelisks, crystal obelisks and stone obelisks are popular renditions of this sculptural design object. The transparent obelisks below were imported from Italy. Consider a grouping of obelisks to make a big statement at home. [from MASSIMO Interiors]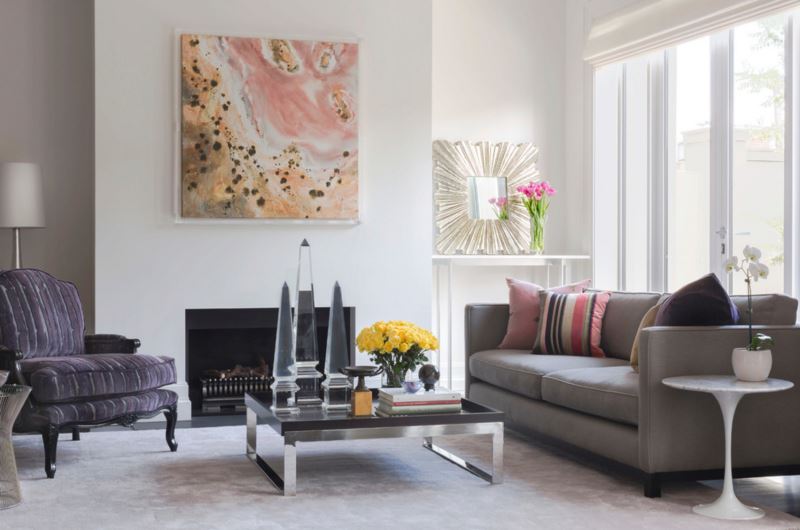 Obelisks can also be combined with other sculptural objects, such as pyramids and faceted geo paperweights. They can evoke a modern minimalist vibe or a chic decadent one, as shown in this next image. [photo by Robert Granoff]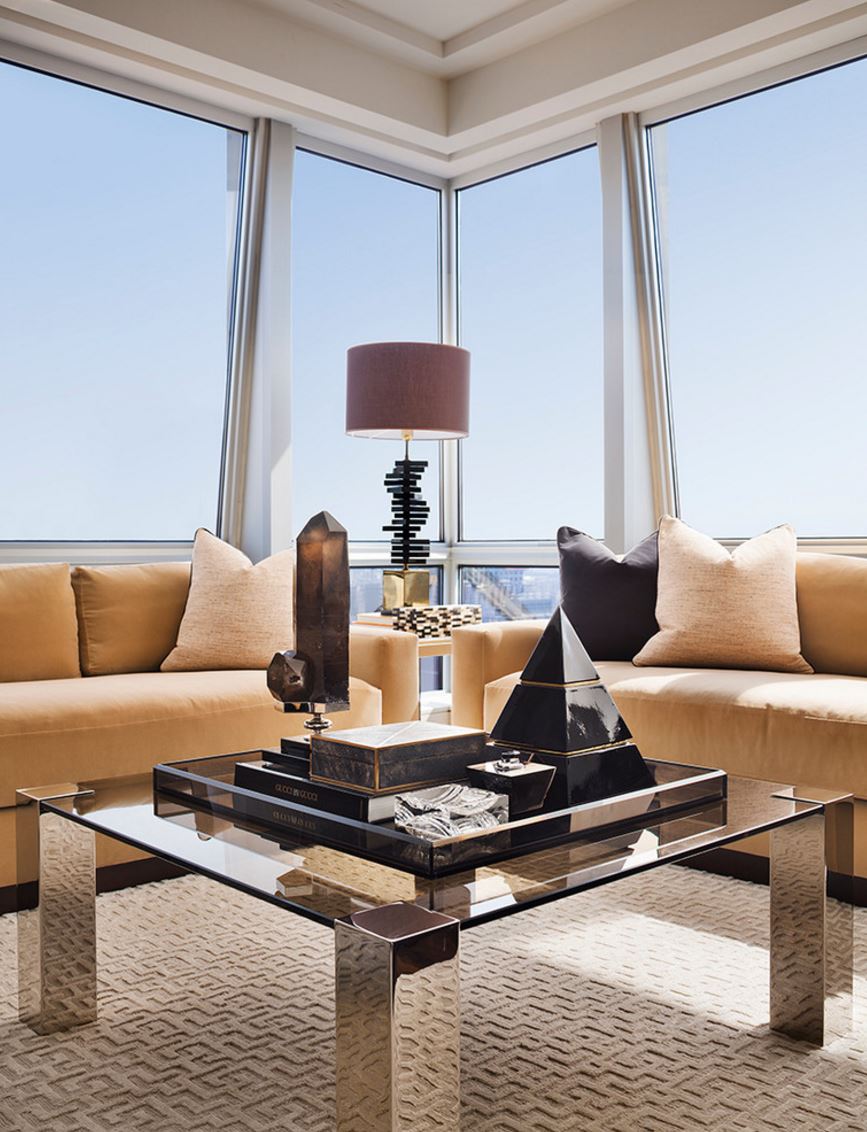 Obelisks are perfect for the mantel, where large design statements are needed. The dramatic vignette in this next grand space features a symmetrical pairing of obelisks on either side of an ornate mirror. [from Lonny]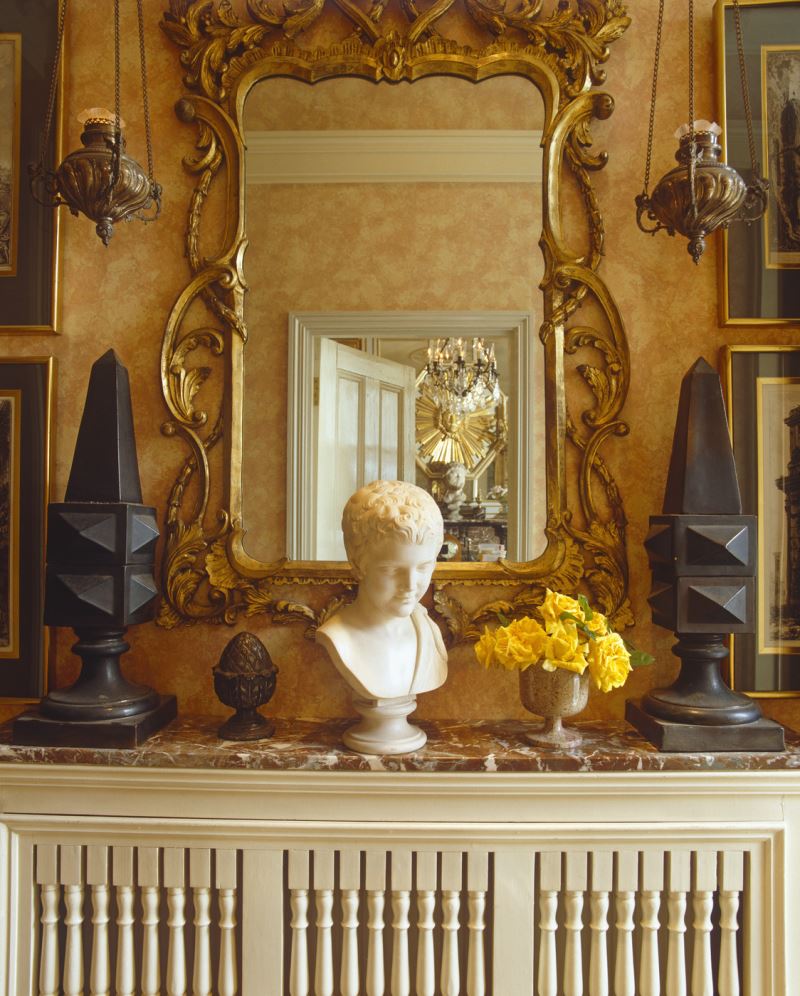 Not to mention, obelisks come in all sizes. This one is on the large end, making it ideal for bold shelf-top placement. Note how it reinforces the peachy tones of the room's palette… [from Lonny]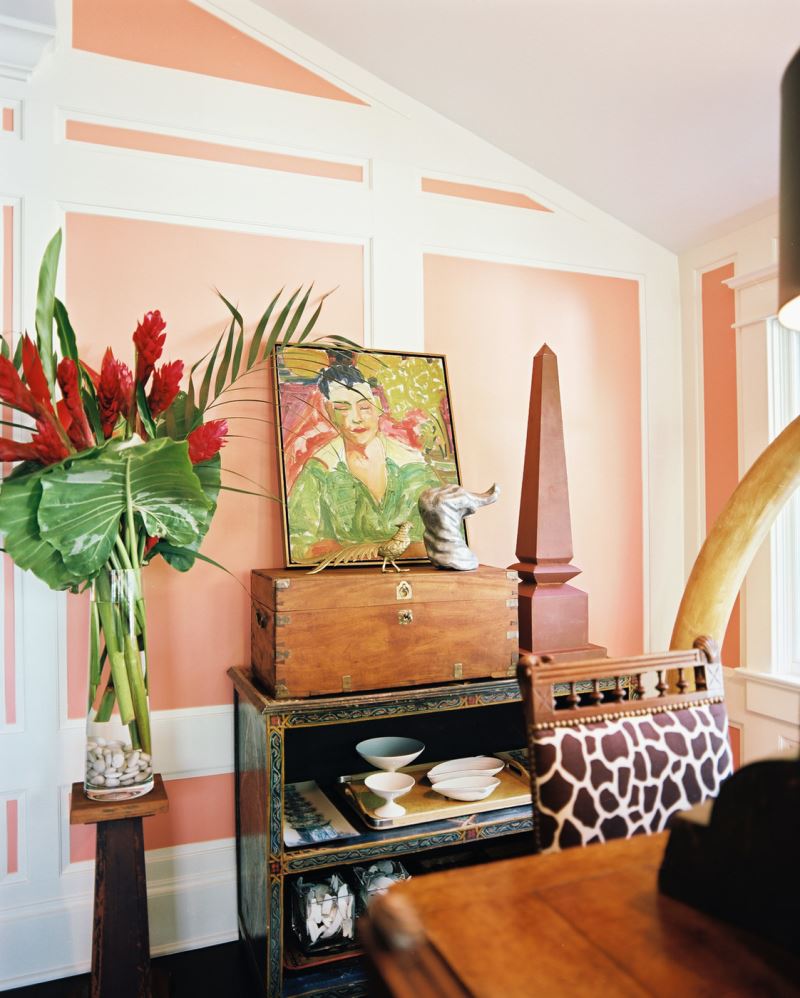 The bold form of the obelisk can be adapted to other types of decor. For example, unique lamps may boast an obelisk base, adding sculptural interest to functional design. [from Empressive Geo Designs via Houzz]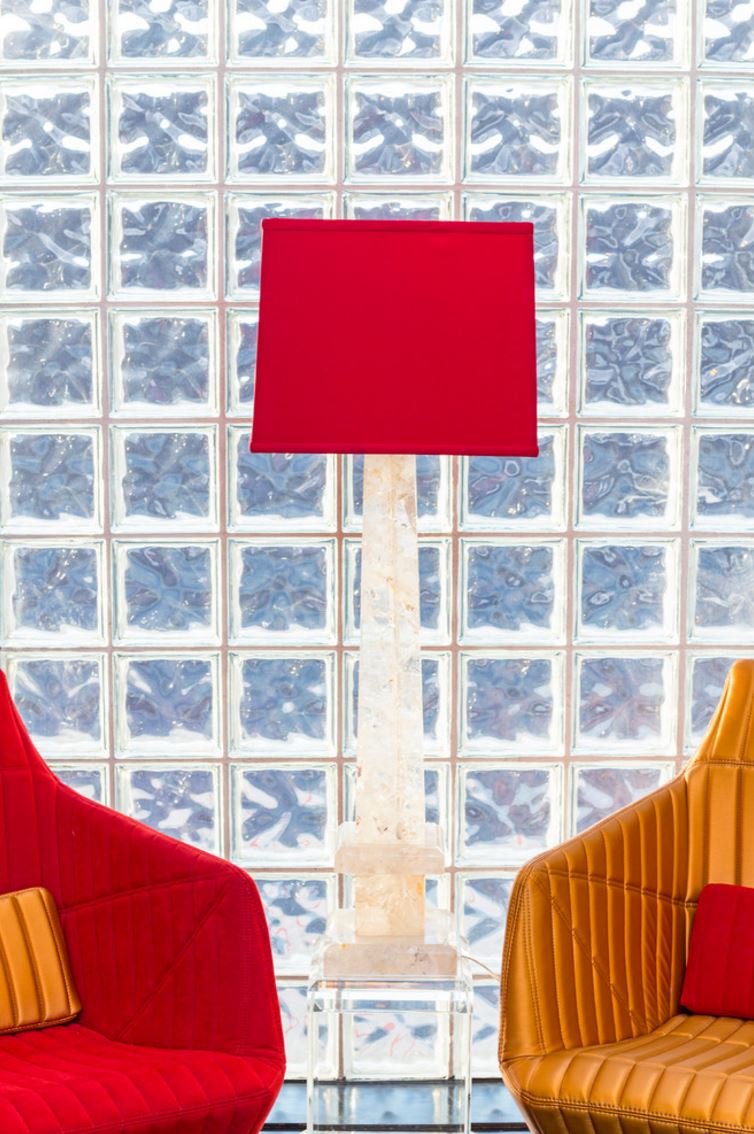 Obelisk garden ornaments are perfect for outdoor spaces where trimmed hedges and colorful flowers reign. Below we see an obelisk from Haddonstone in a gorgeous garden by Bill Mellett Design: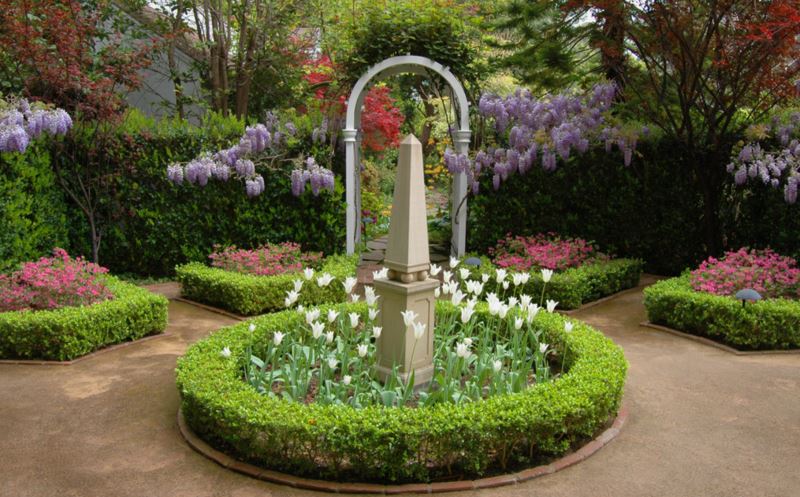 Obelisk-style trellises are popular garden items as well, as they add a sculptural component to outdoor spaces and provide climbing room for vines. [from Terra Design]
Shopping for Obelisks
If you're looking to bring an obelisk home, you're in good company. In fact, a growing number of design enthusiasts are enjoying hunting for these treasures, building an eye-catching collection in the process. Estate sales, thrift stores and online marketplaces such as eBay and Etsy are great places to purchase antique and vintage obelisks. [from Decor Aid]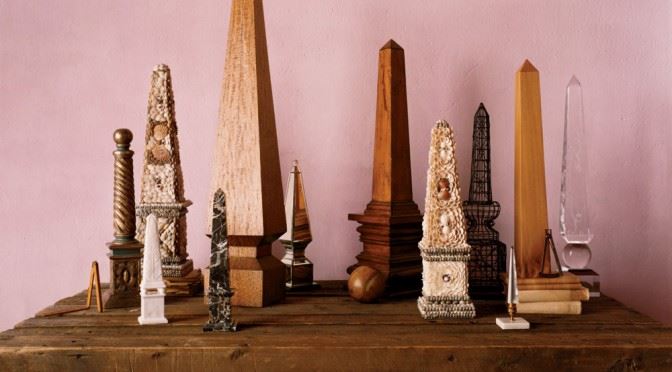 Retailers such as One Kings Lane sell obelisks both old and new (such as this Crystal Obelisk). The bottom line: if you're on the hunt for architectural treasures for your home, there are options for any budget.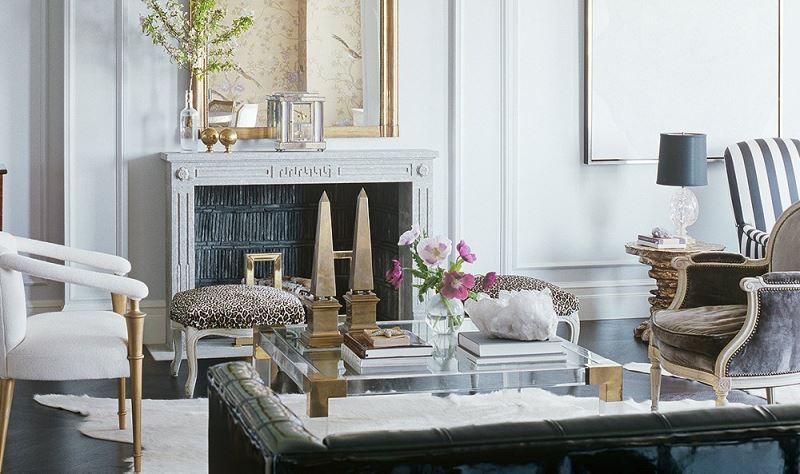 These new Barton Crystal Obelisks from Bliss Home & Design are available as a set. The look is modern, with a hint of retro-glam flair. You can display them on a mantel, console table or shelf for an instant dose of elegance: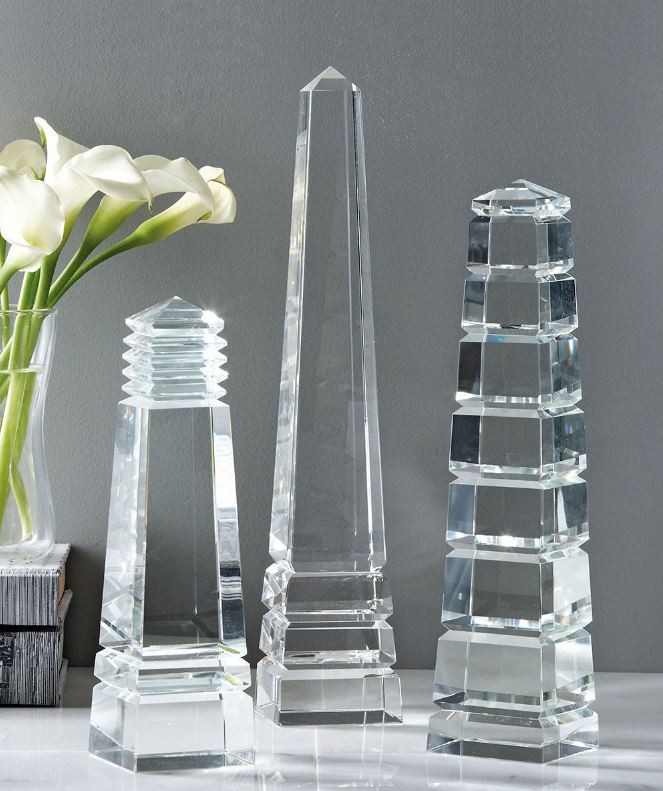 Only Obelisks curates and sells a stunning collection of vintage, antique and new obelisks in fine materials such as marble and brass: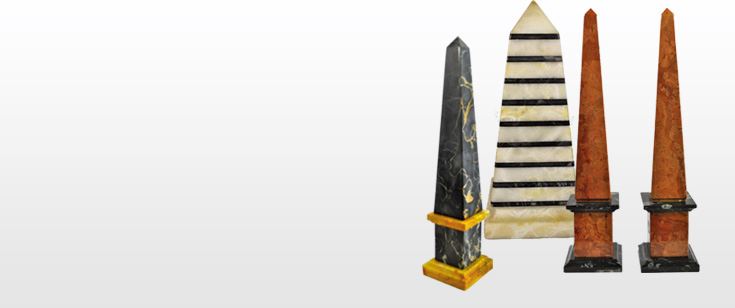 And if you're looking for a large stone obelisk for the outdoors, check out Haddonstone's collection of beautifully designed treasures, which add classic style to your garden: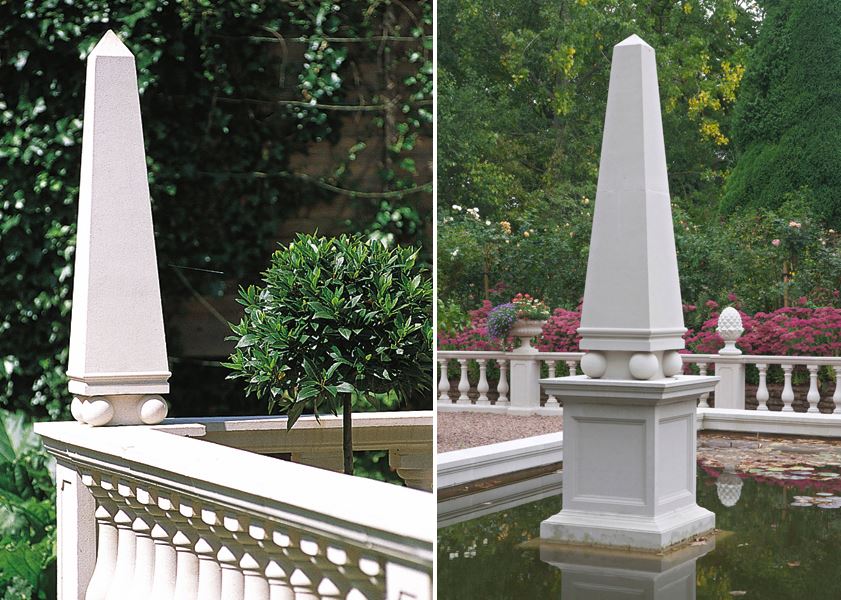 Budget-Friendly Obelisks from Etsy
Obelisks can be hundreds or thousands of dollars, but keep in mind that there are many places to search for bargains. Thrift stores, garage sales and estate sales are a great place to start. Also note that online marketplace Etsy offers a wide array of obelisks, many of which are very affordable. In fact, all of the obelisks in this section of the post are from Etsy shops! Let's begin with this Fluorite Large Obelisk from Lotus, a bargain at $14.88: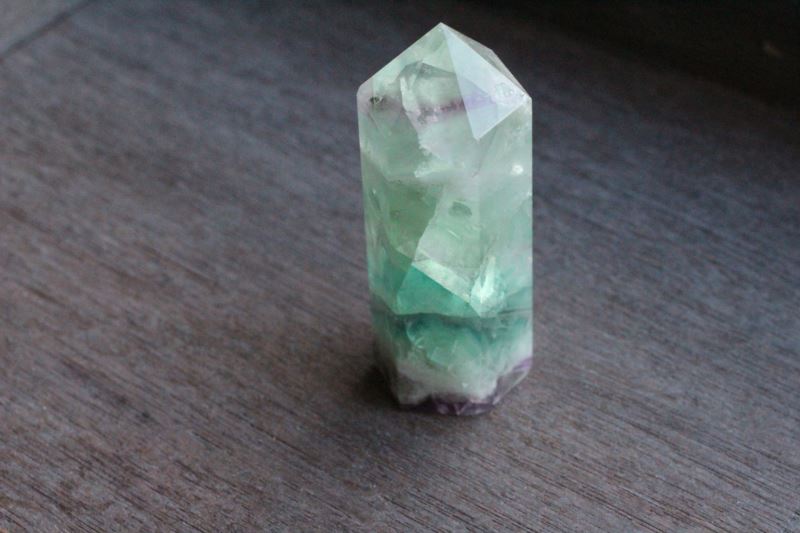 Many obelisks are sold in Etsy shops that also offer crystals and small pieces to be used in jewelry making. Always note the size of the obelisk (the measurements should be listed) so you have a full understanding of the dimensions before you order. Next up: a Lapis Lazuli Obelisk, also from Lotus: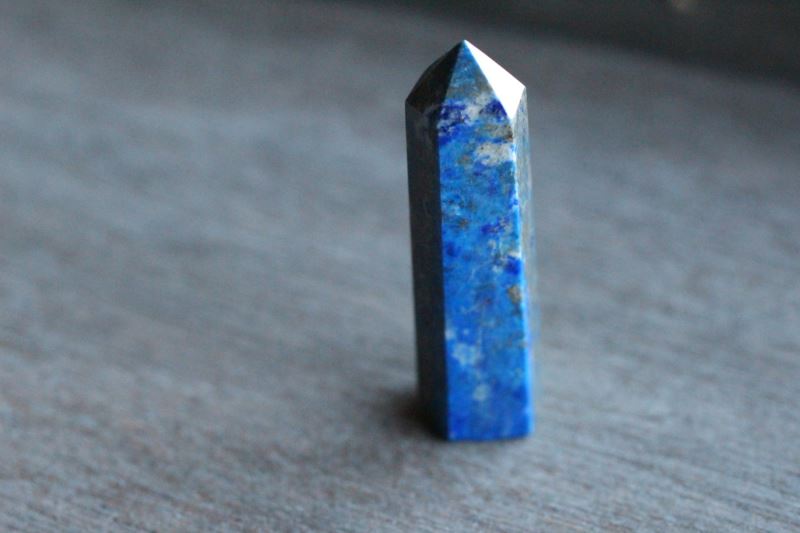 This Rainbow Calcite Obelisk from One of a Kind Stones features a series of captivating bands. At four inches tall, the piece is perfect for adding a sculptural element to a decorative vignette. Plus, it's a bargain at only $25!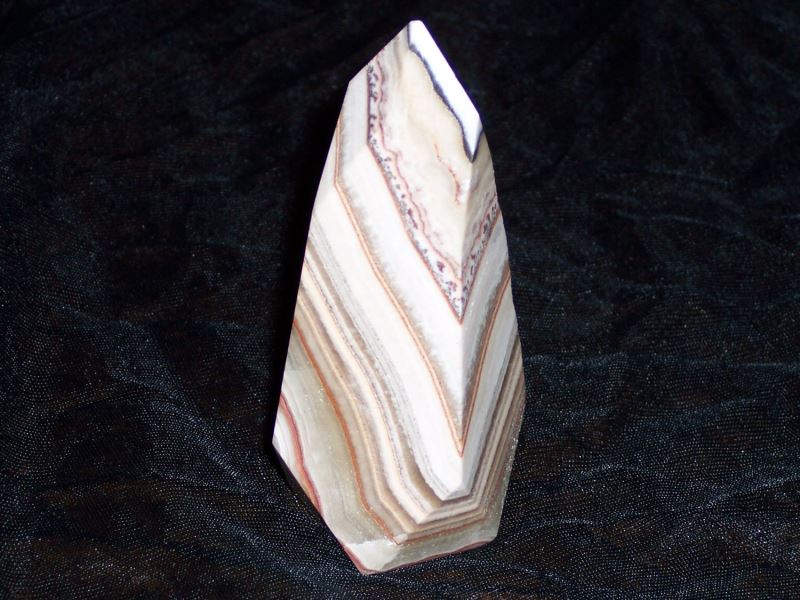 Some obelisks can be purchased in multiples, like this Set of 2 Quartz Crystal Point Obelisks from Pacific Minerals: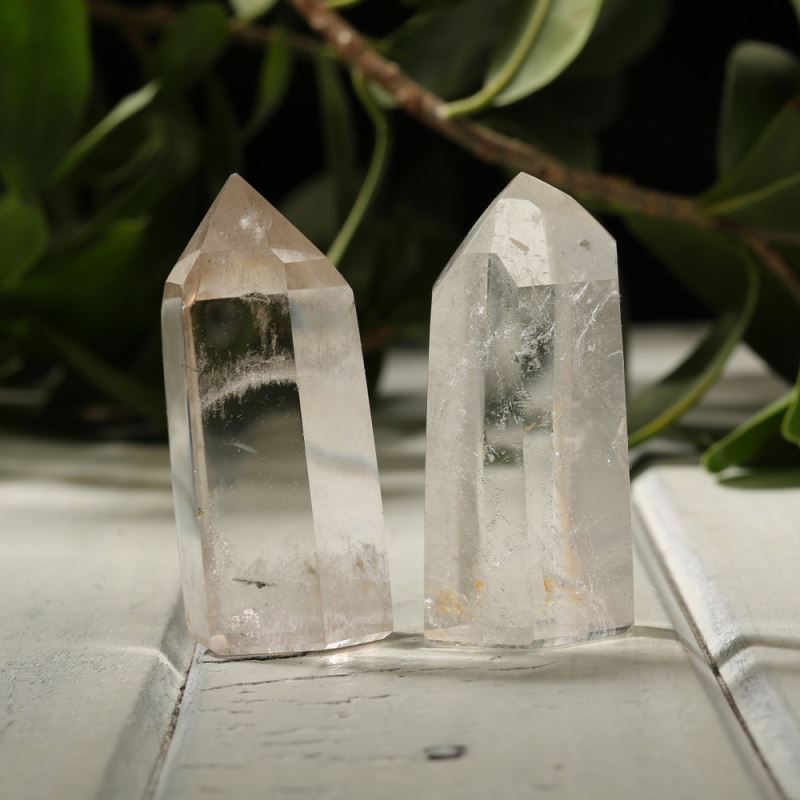 While many obelisks have a transparent or translucent quality, others (such as the stone and marble variety) are opaque. The Mahogany Obsidian Polished Obelisks below are from Etsy shop Geo Evolution: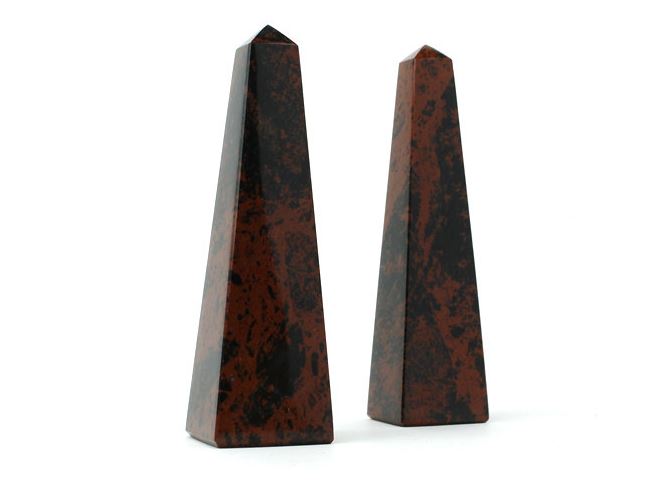 Green aventurine is the material of choice for this striking obelisk from Lotus in Pink. Add it to a bookshelf for a vibrant focal point, or place it anywhere in need of a bold geometric statement: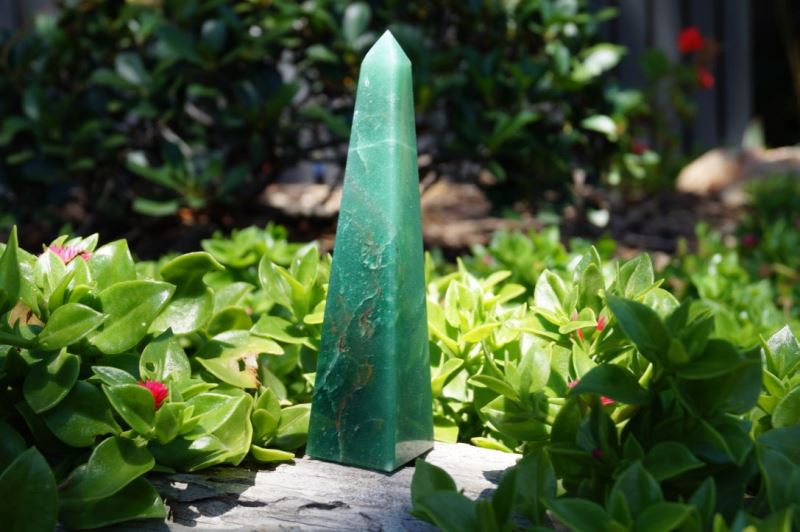 This Vintage Green Marble Obelisk from Scoops Vintage Modern is 10 inches high. The base gives it a formal look, as does the green marble: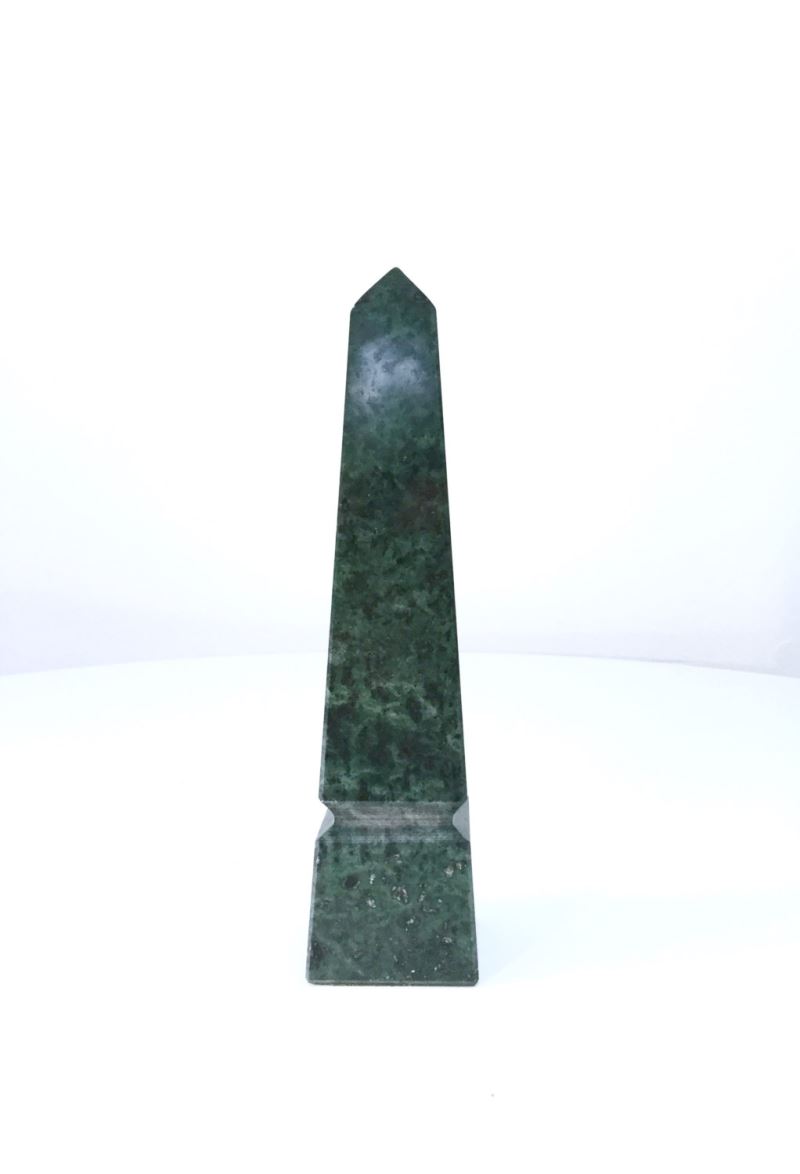 Last but not least, this Hollywood Regency Glam Brass Obelisk from Etsy shop Sabine Vintage Home is swanky with its shine. At 20 inches tall, it's one of the larger featured Etsy finds in today's post.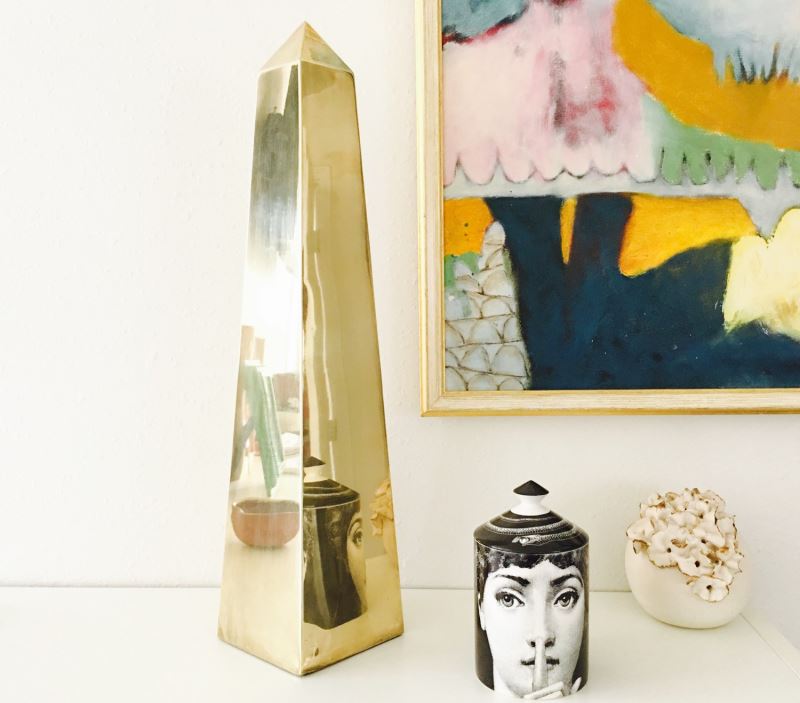 If you're just starting your obelisk collection and you're on a budget, Etsy is a wonderful place to begin. And as mentioned, you can hit thrift stores, antique malls, garage sales and estate sales to expand your collection as well. If you have a higher budget, there are plenty of grand pieces to choose from, whether you hunt down a high-quality antique or you purchase a large sculpture for your garden. Obelisks used to flank the entrances to Egyptian temples. No wonder these timeless treasures continue to captivate us today!