Kids' rooms are hard to design indeed and at times one feels that creating a nursery is much easier that kids' room for tiny tots who have an opinion on everyone! The nursery is one room of the house that we are incredibly excited to create as the anticipation of welcoming a new member of the family always accompanies it. The modern nursery is a space that allows you to try out a variety of styles, designs and patterns with ease and you can always switch out the old and add something new with ease. The best part is that you do not have to worry about the opinion of your little one when it comes to colors and motifs.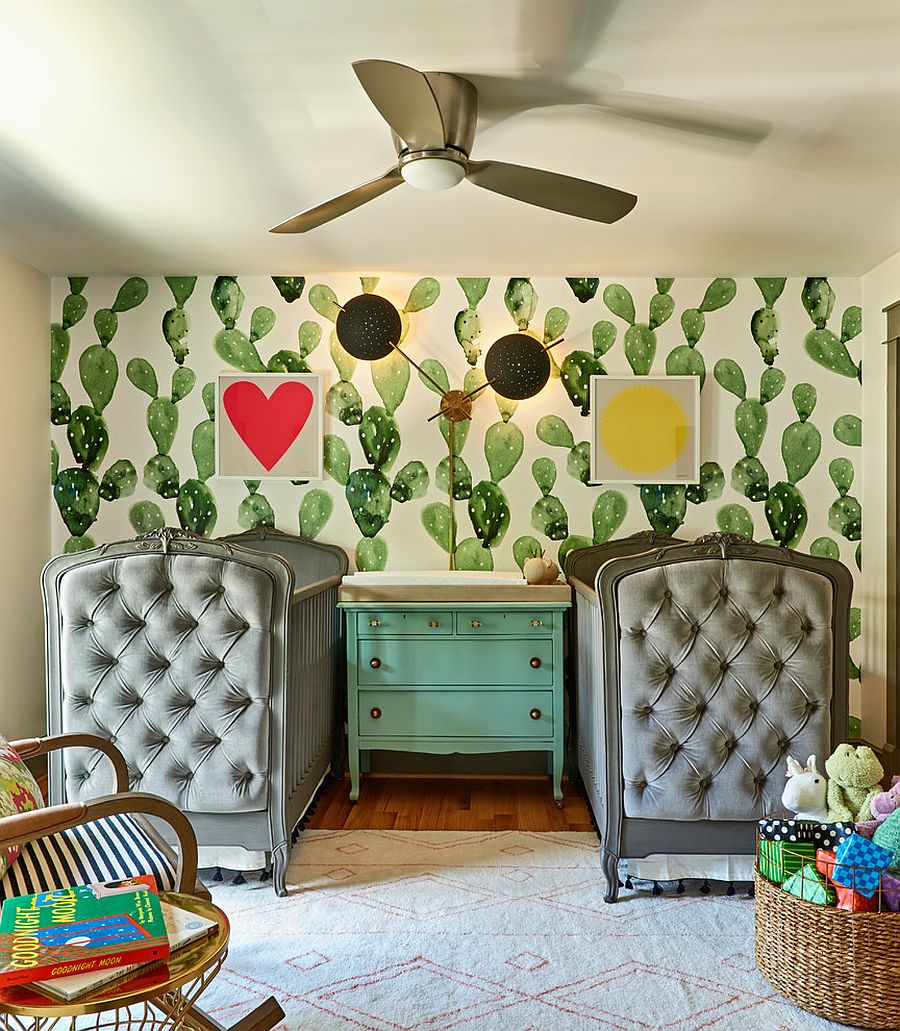 The perfect nursery is one that combines color and creativity with a backdrop that is as neutral as possible. This not only gives the room a vivacious and upbeat look, but also leaves enough space for an upgrade down the line in terms of style and functionality. Many modern nurseries also multi-task and having a room that can grow along with your kid easily makes your life a whole lot more comfortable. Check out how wallpaper with awesome personality and ample color can alter the nursery with ease –
Blue, Red and Shades of Pink
Blue and pink are unarguably the most popular colors in the nursery and each of these colors has been eternally attached with the image of an ideal boys' and girls' nursery respectively. Even if you are not fully happy with an overload of pink the modern girls' nursery, you can substitute it with bright red, orange or other hues of the color for a captivating nursery. Using wallpaper to add these colors or to even accentuate them in the nursery is a cost-effective way that you will not have to commit to permanently.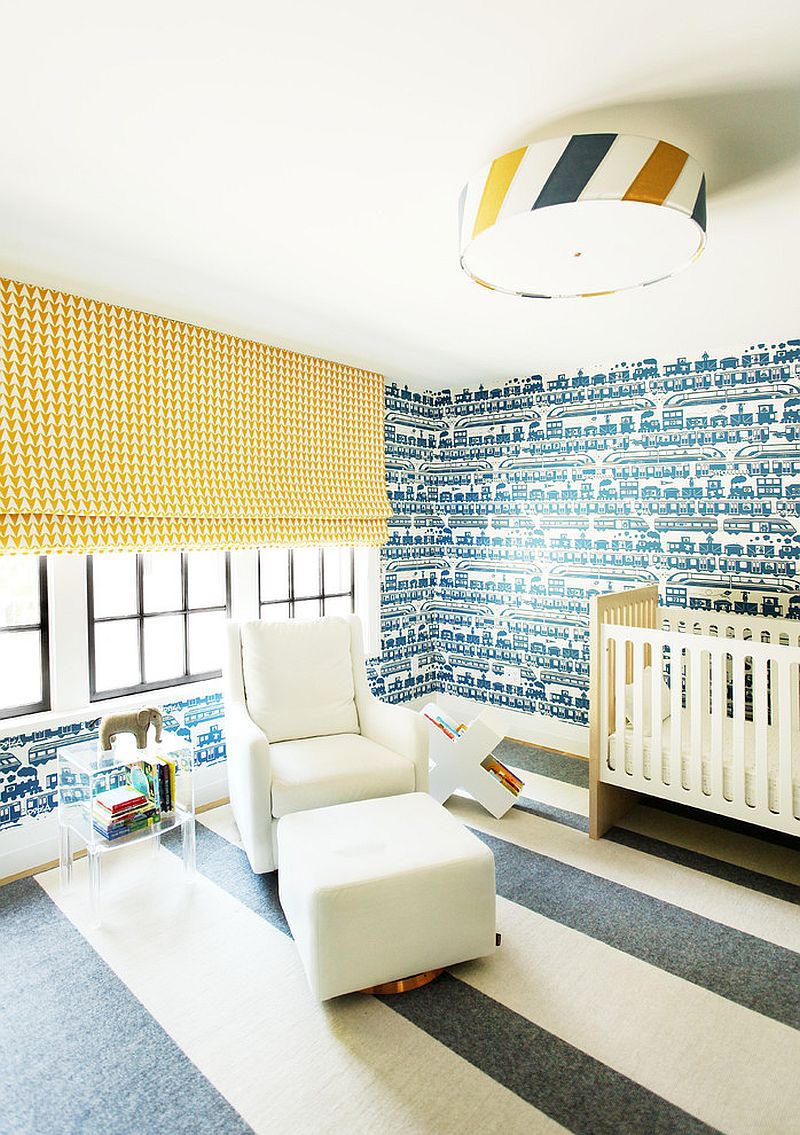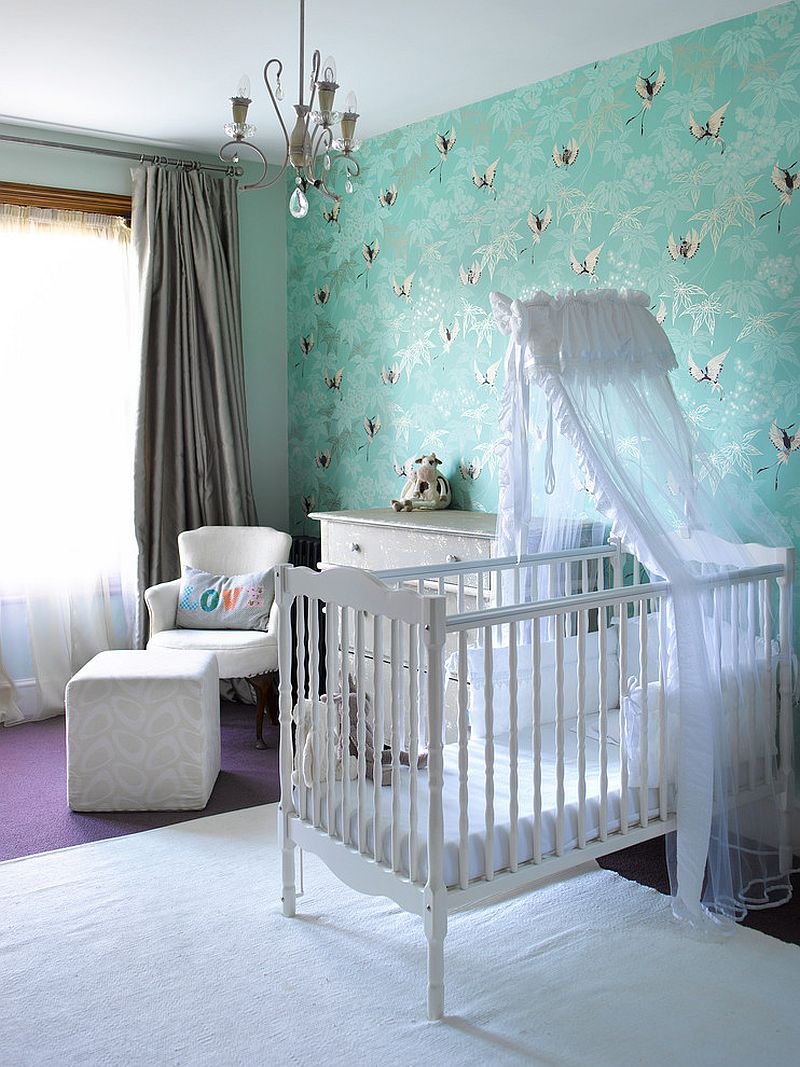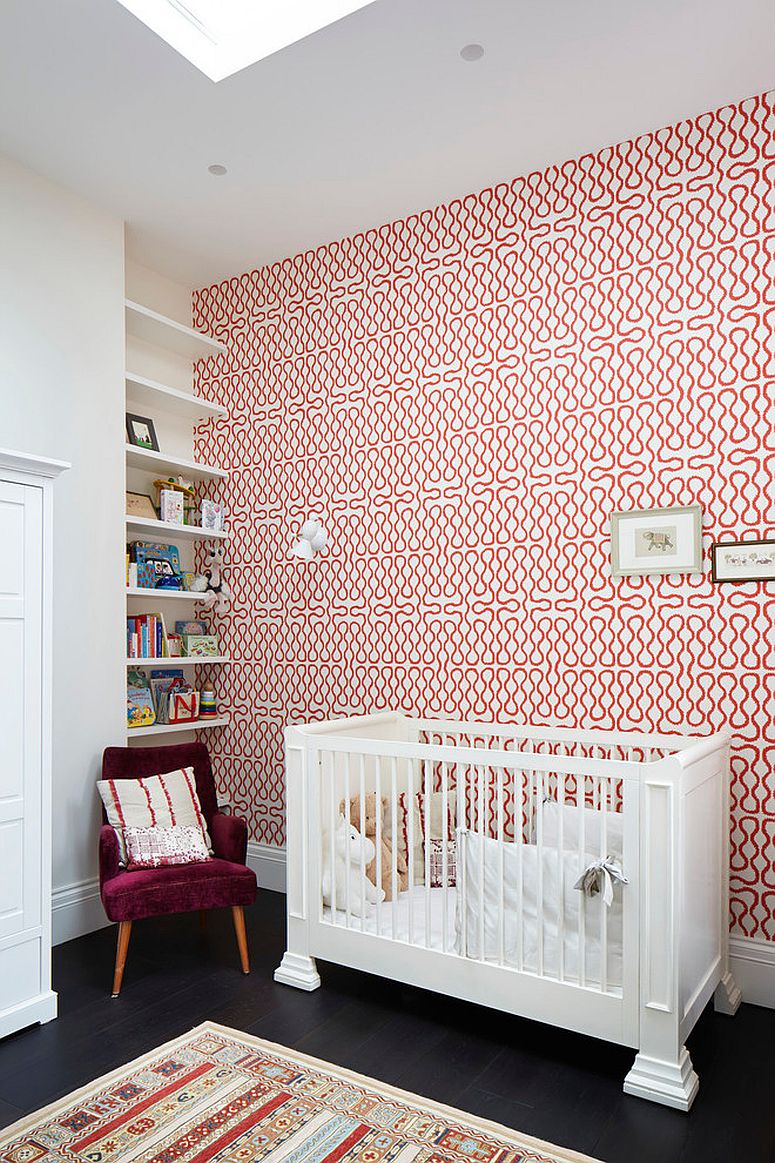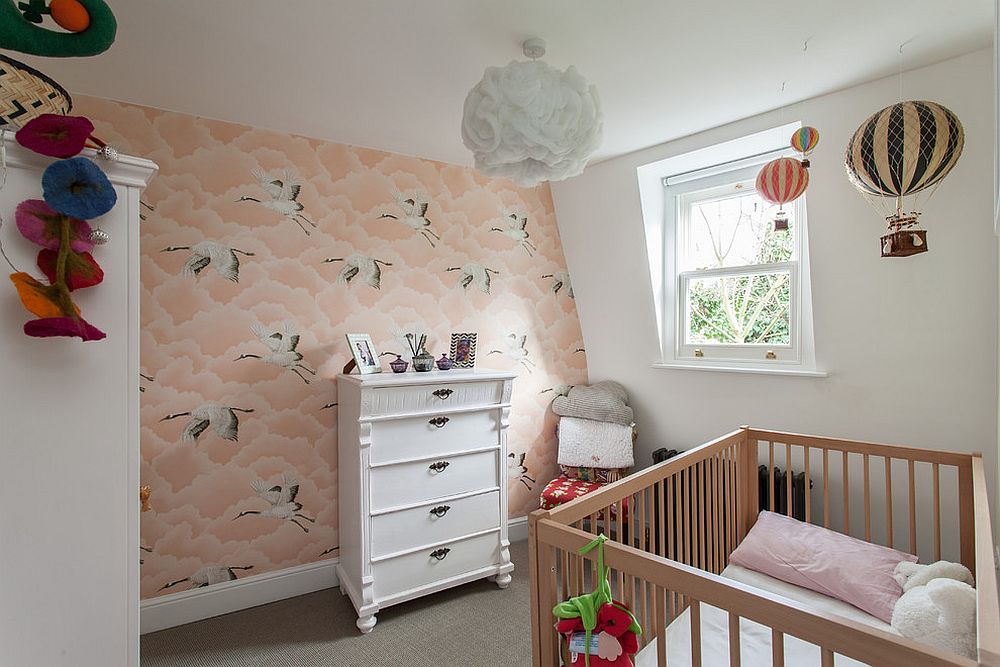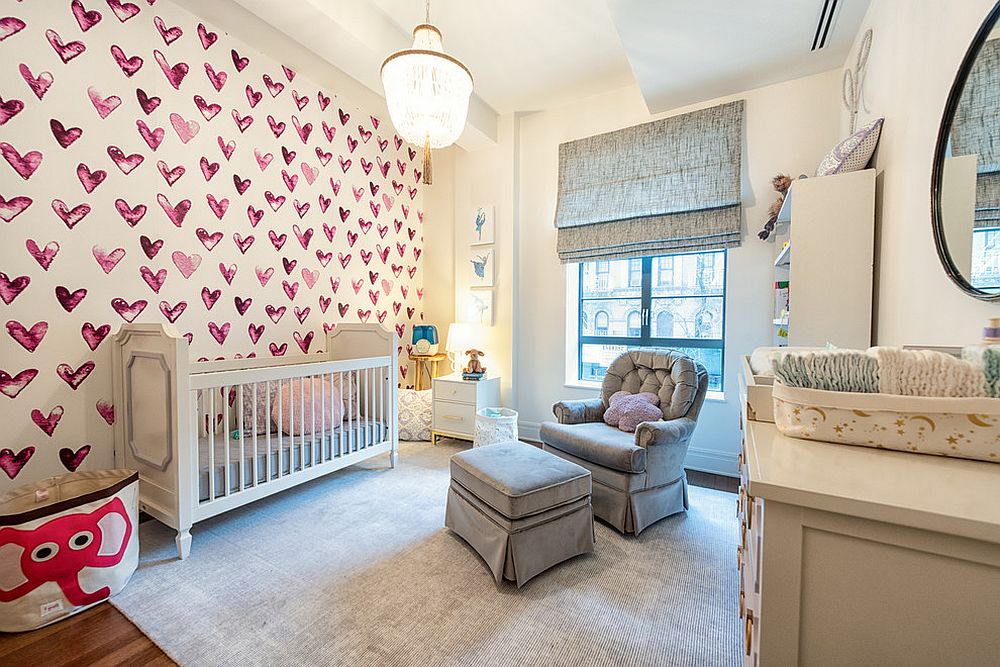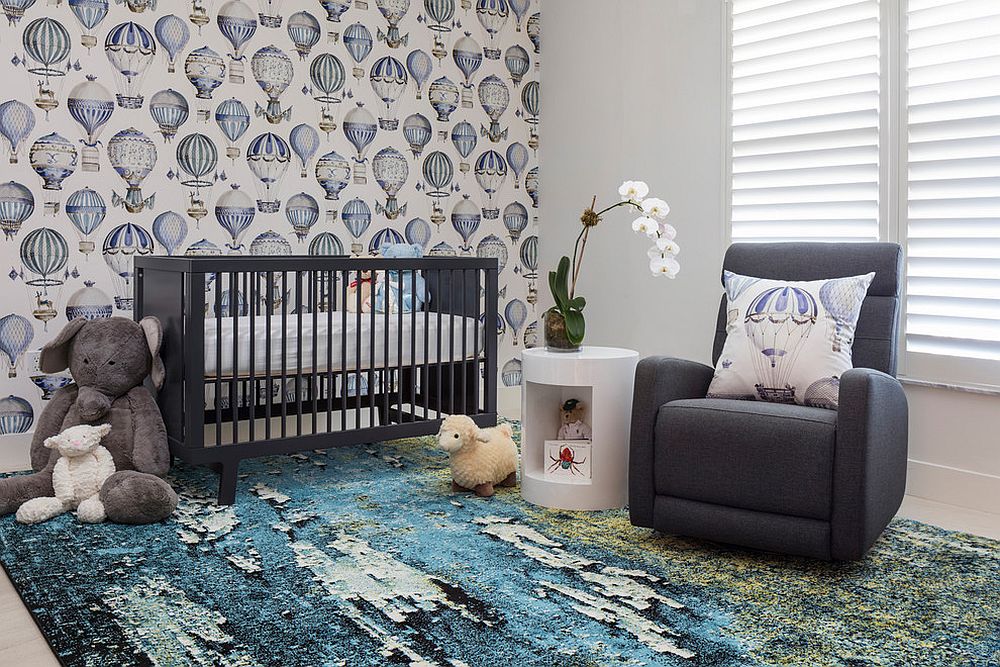 Light-Filled Spaces Full of Life
The beach style, coastal themed or even contemporary nursery with ample natural light makes it much easier for you to add bright and bold wallpaper to the setting. If you have a dark nursery, think about creating an even and smart layer of artificial lighting that uses both focused light sources and recessed lights. Be it bold wallpaper with tropical motifs or ones with understated chic patterns that still bring ample color, the perfect wallpaper is one that extends the style of the room in an organic fashion. The best way to make this even more impressive is to use lighting to highlight this impressive addition.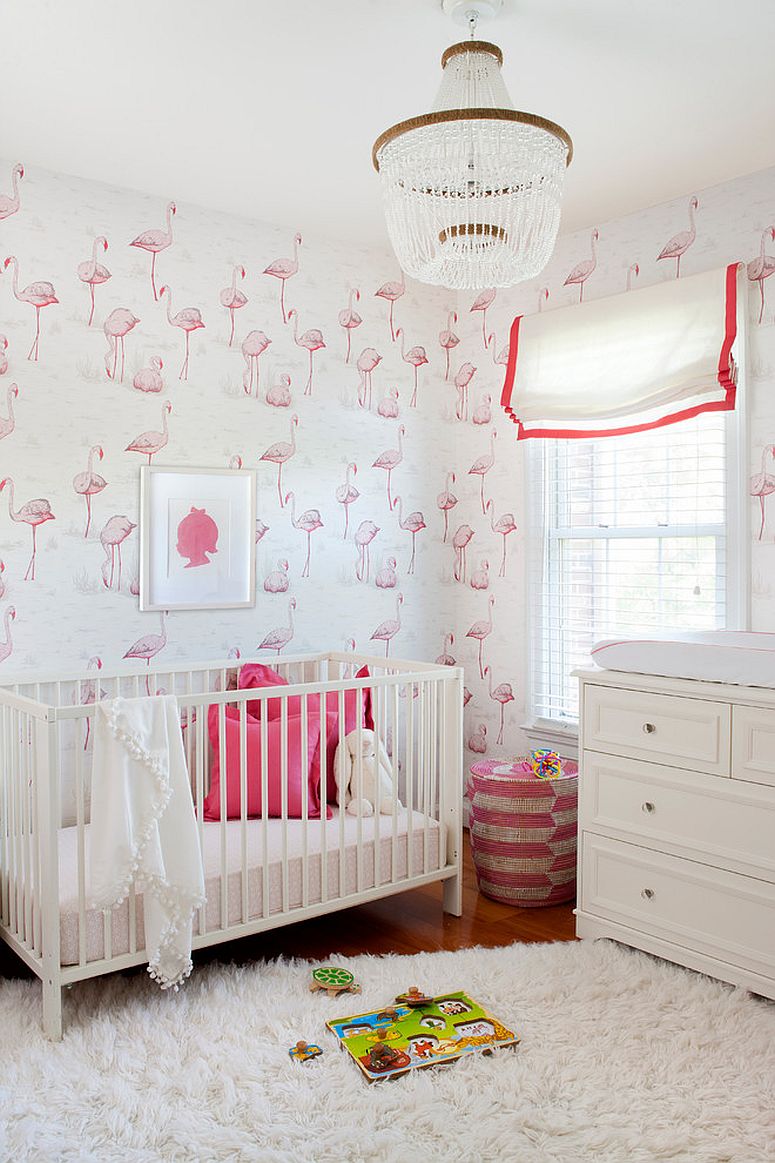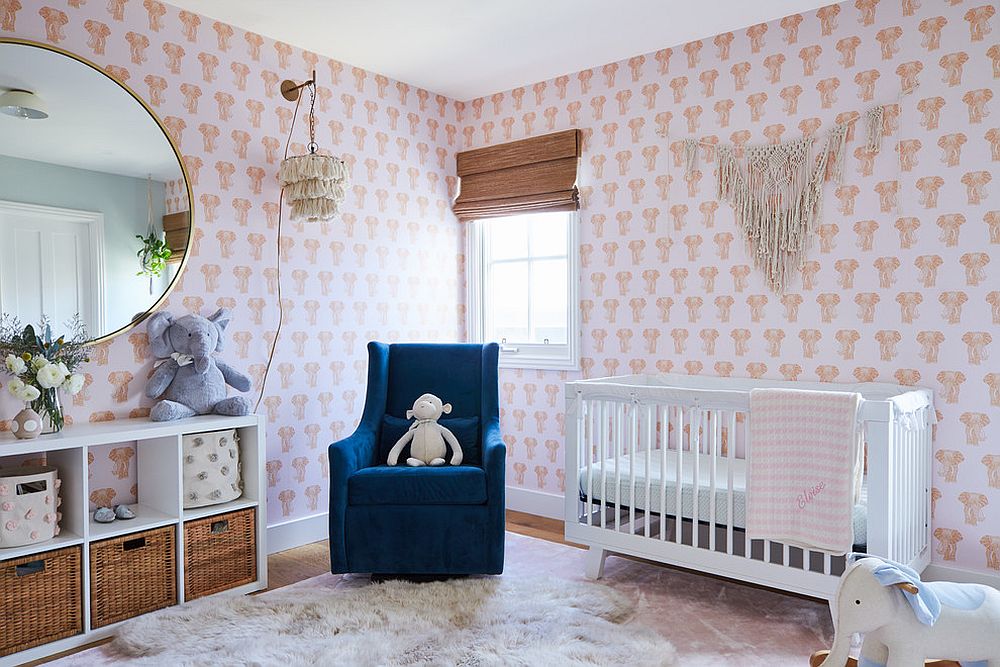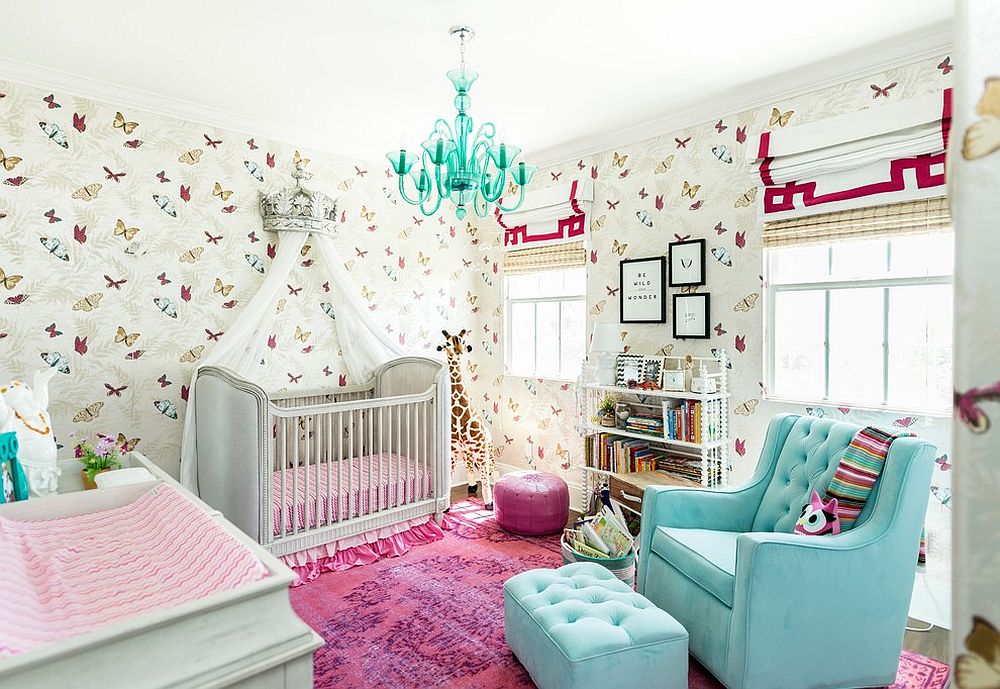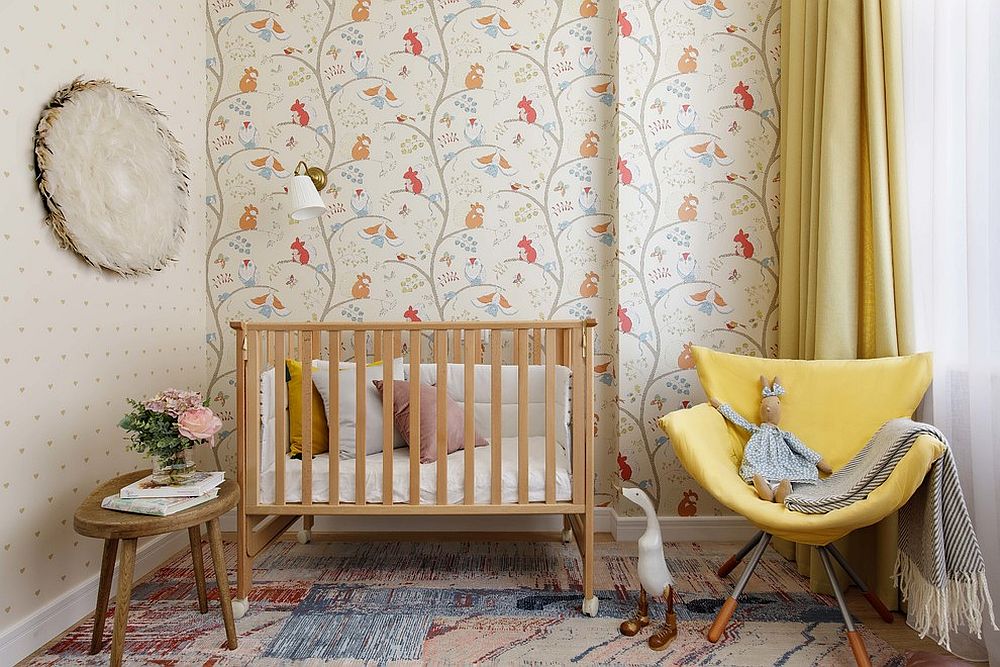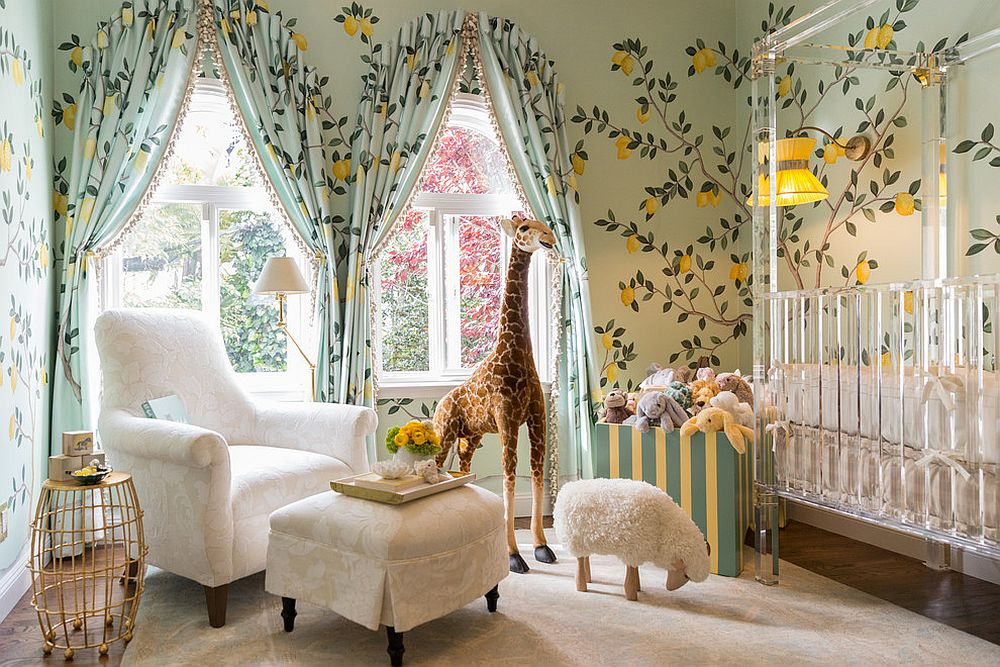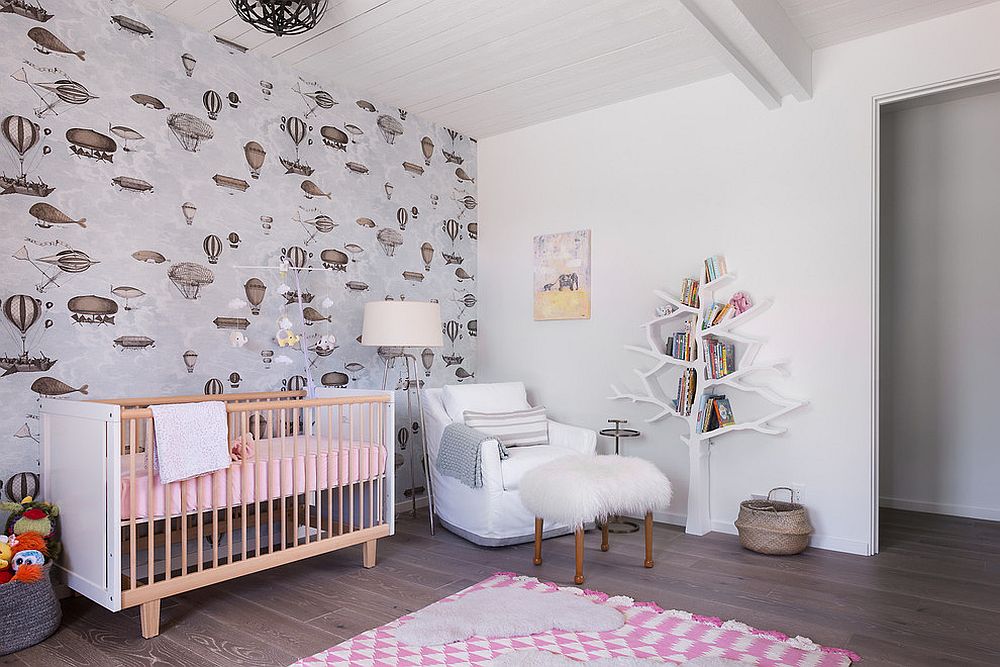 Styles that Feel Different
Eclectic nursery is one of the easiest places to add a multi-colored wallpaper that grads your attention instantly. The same idea works well in the minimal contemporary nursery as well as you create a striking backdrop while keeping the rest of the room neutral. Be it in the modern shabby chic nursery or in the tropical kids' room, the bold wallpaper finds place everywhere with ease. You just have to pick the right pattern and hues to get it spot on.