Norway is a nation famed for its vivid landscape. The country's dramatic terrain is replete with breathtaking fjords, lush forests and soaring mountains. For countless years, nature has influenced Norway's design prowess. Works created by Norwegian designers are often understated and simple in their execution; they are of the land and typically make use of much of nature's bounty.
Today, Norway's design heritage remains relatively unknown when compared to its Scandinavian counterparts (Sweden and Denmark). Yet this is a country whose contribution to traditional, modern and contemporary design is vast. Indeed Norway has many notable design classics, icons and heritage brands, some of which are highlighted in this article.
Biri Tapet
This Biri straw wallpaper was created in 1938 by Klare Schee. Natural and environmentally-friendly, the well-crafted wallpaper is made with a combination of straw and assorted colored threads.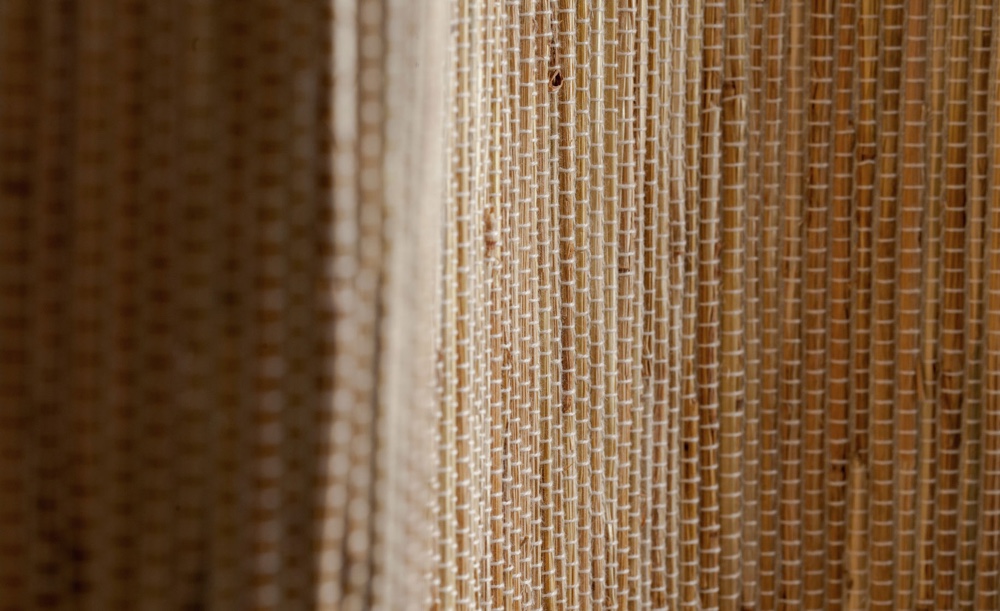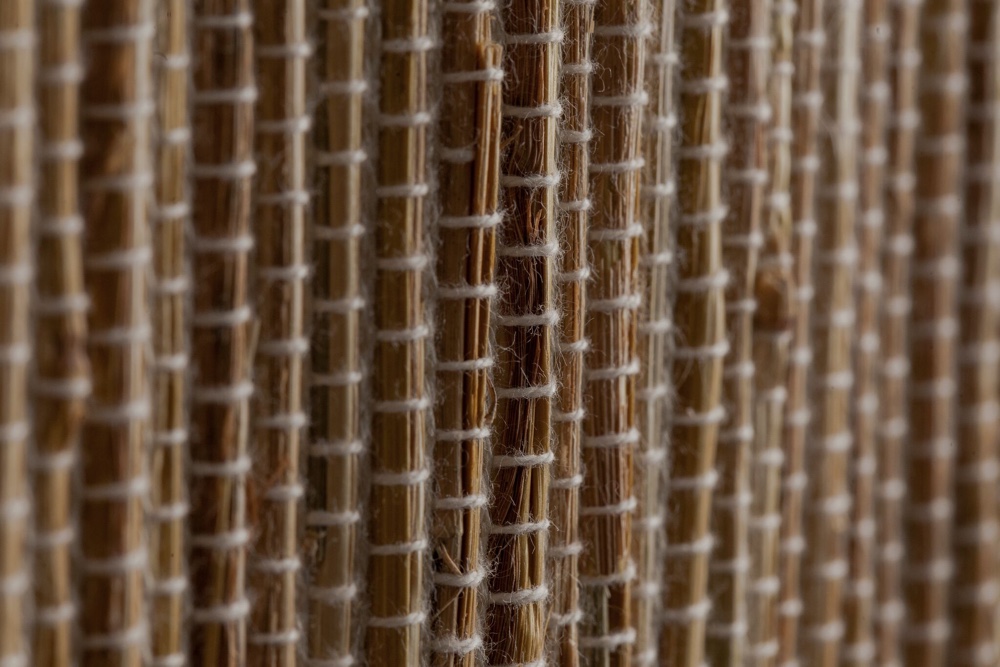 Images via Norwegian Presence.
Scandia
Designed in 1960 by Norwegian designer Hans Brattrud, the Scandia chair is a stunning expression of unconventional form. Ingenious and well considered, it is a classic midcentury design that altogether fits today's contemporary aesthetic. The chair was reintroduced by Norwegian company Fjordfiesta and is available in a family of variations, including:
Scandia Junior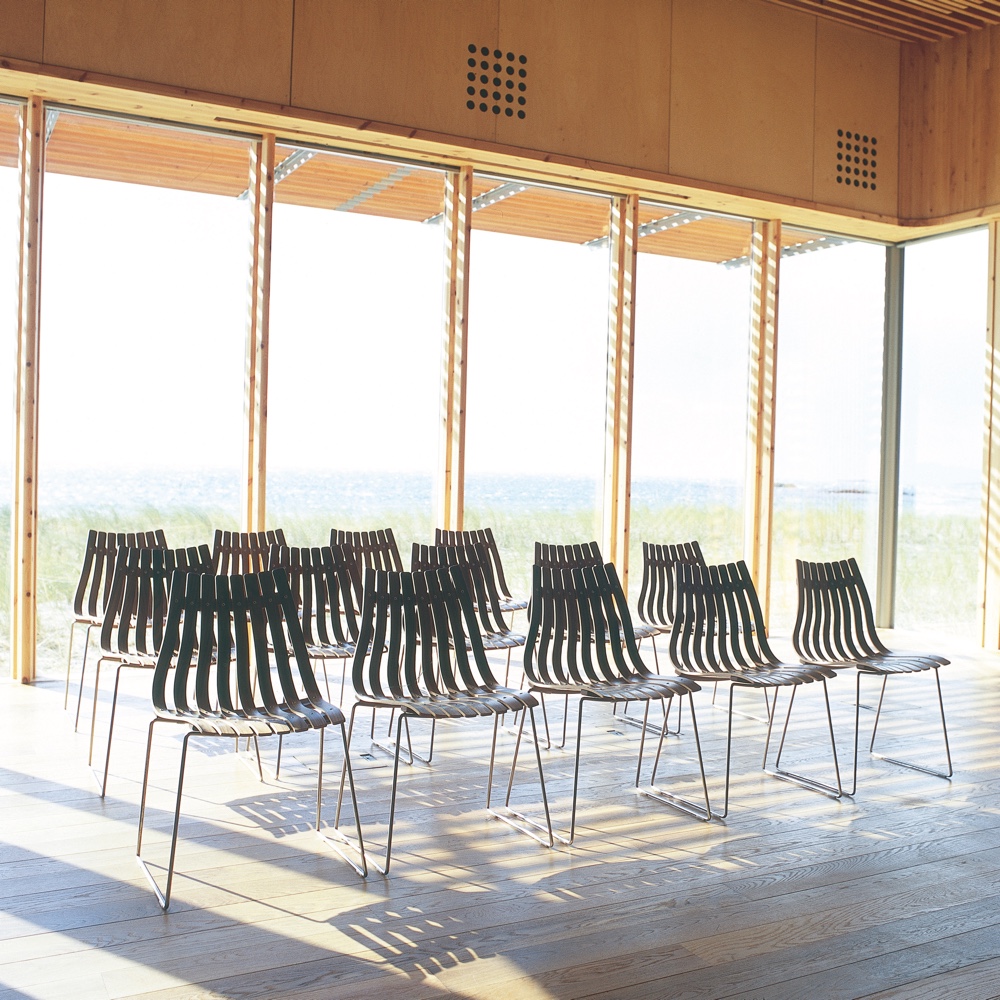 Scandia Prince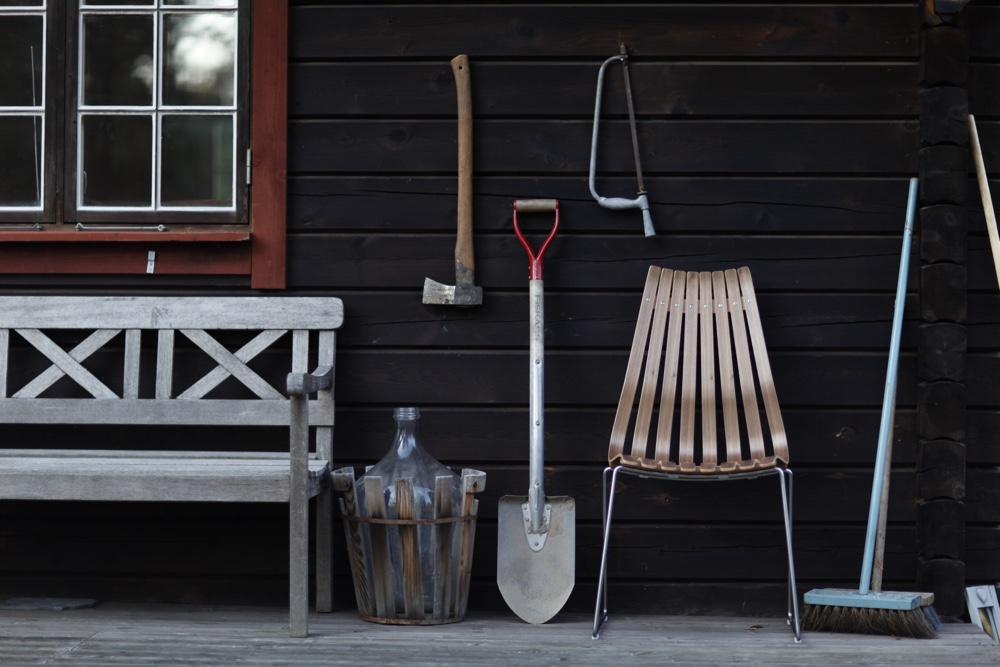 Scandia Nett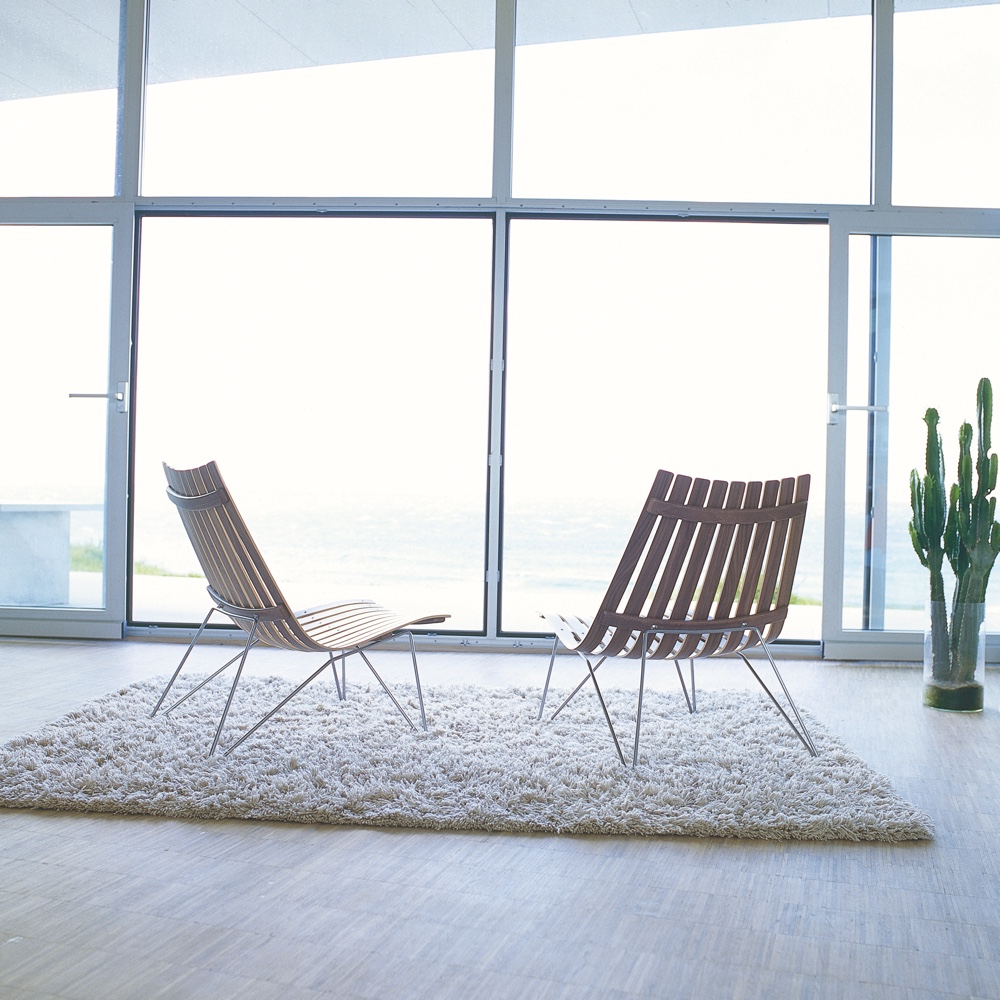 Scandia Senior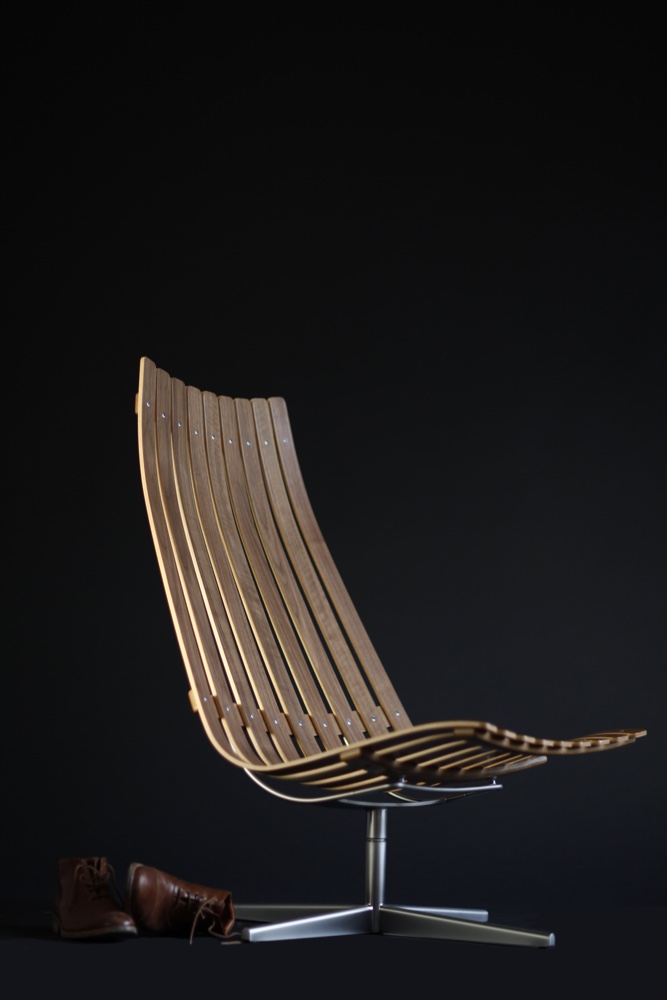 Images © 2015 Fjordfiesta Furniture.
Krobo
The midcentury multi-purpose Krobo Bench was designed in 1962 by Norwegian designer Torbjørn Afdal. Now produced by Fjordfiesta, the bench includes newly added accessories designed by Norwegian studio Anderssen & Voll. Krobo is the perfect bench for use in a myriad of settings.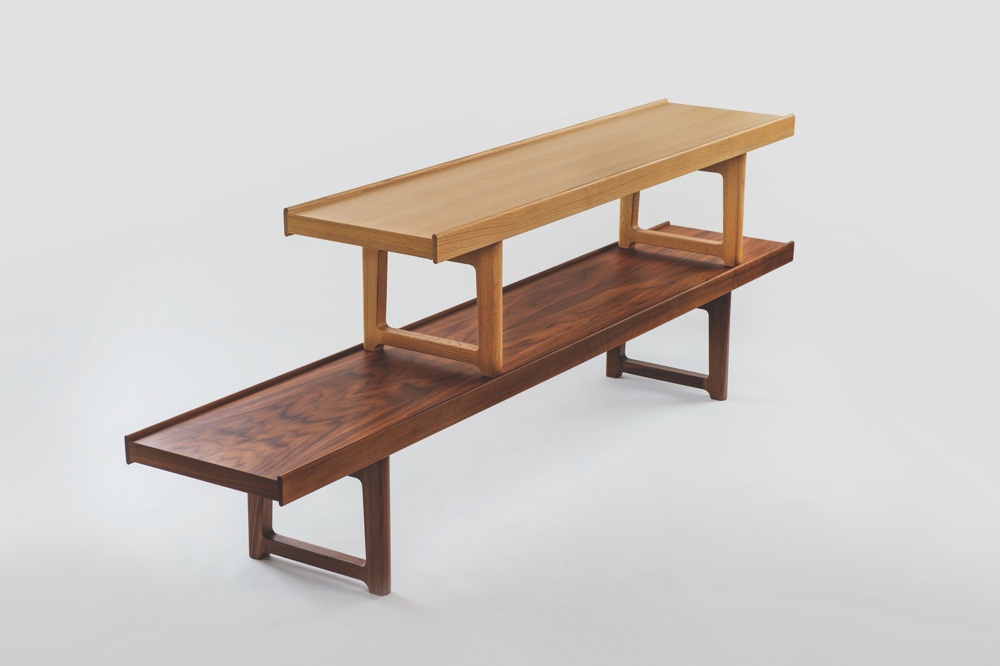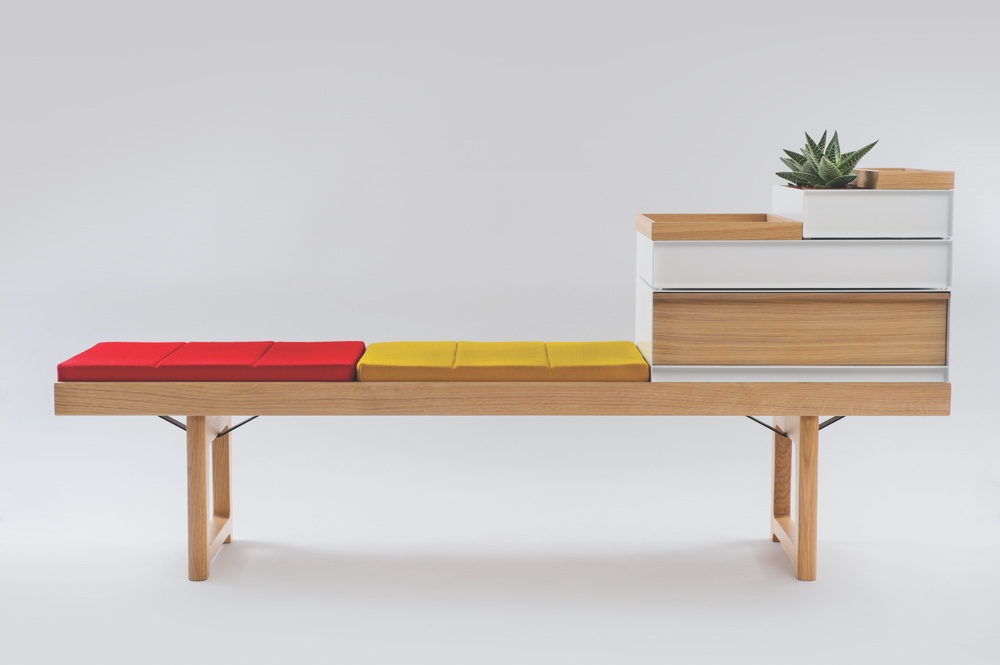 Images © 2015 Fjordfiesta Furniture.
Magnor Glassverk has been producing various objects in glass since 1896. The company works continually to create and manufacture new and innovative designs, often collaborating with many of Norway's most gifted designers and craftspeople. Examples include:
Skog
Skog, the Norwegian word for forest, is a series of quirky lights that work well together and individually. Designed by Caroline Olsson, the enchanting Skog series is inspired by the forest surrounding Magnor Glassverk.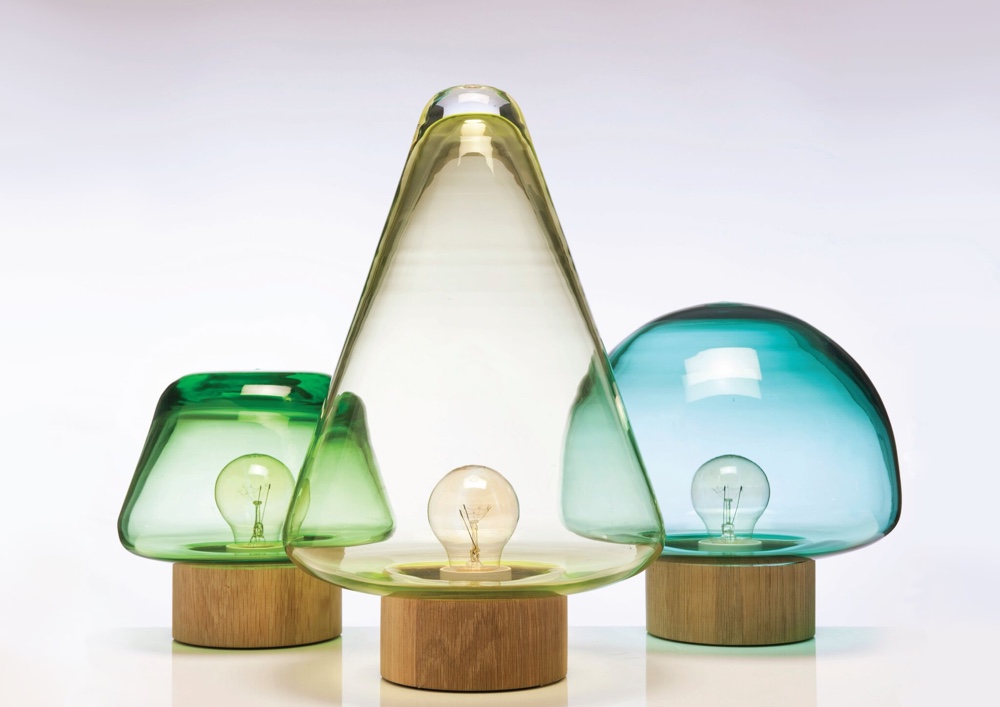 Image © Caroline Olsson.
In Darkness
In Darkness, a light designed by Øyvind Wyller, is made up of a handcrafted glass shade, leather straps and a cloth cord. Produced by Magnor Glassverk, In Darkness will be ideal for creating a dusky atmosphere.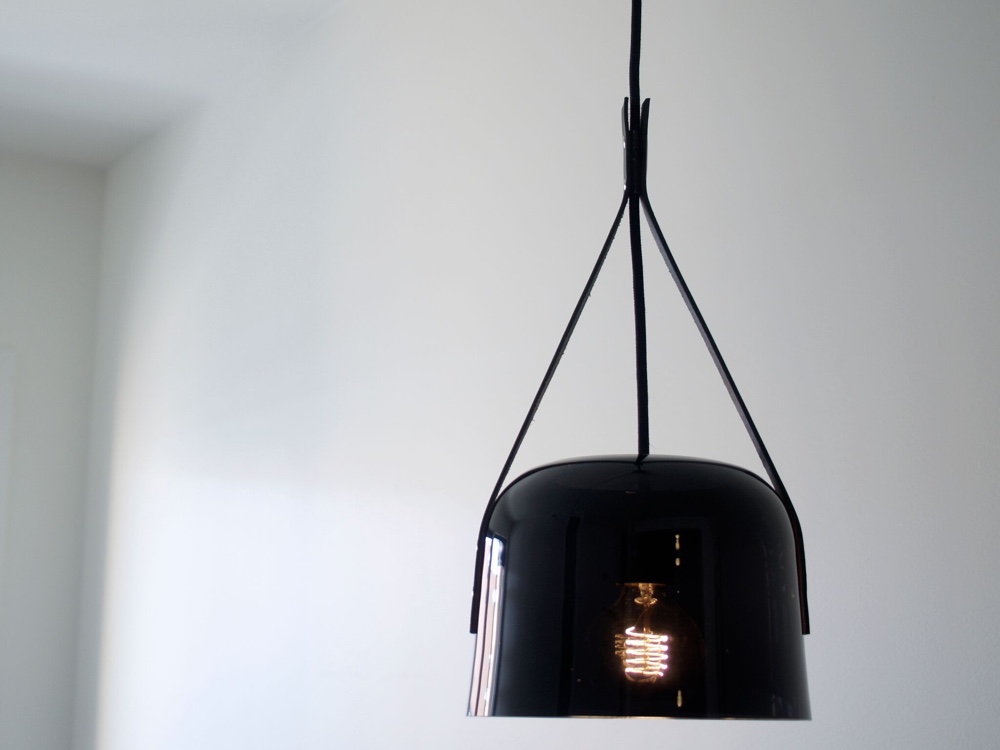 Image via Norwegian Presence.
In 2002, Utopia Retro Modern was established in order to promote Norway's design history. In 2012 the venture began producing its own designs as well as relaunching Norwegian classics. With its Utopia Workshop spin-off, an independent company founded in 2014, classic designs produced include the Oval magazine holder and Plus table.
Oval
The Oval magazine holder or wastepaper basket was designed by Einar Barnes circa 1965. Available in oiled oak and walnut, Oval, a simple design inspired by Norway's rural past, is both charming and handsome.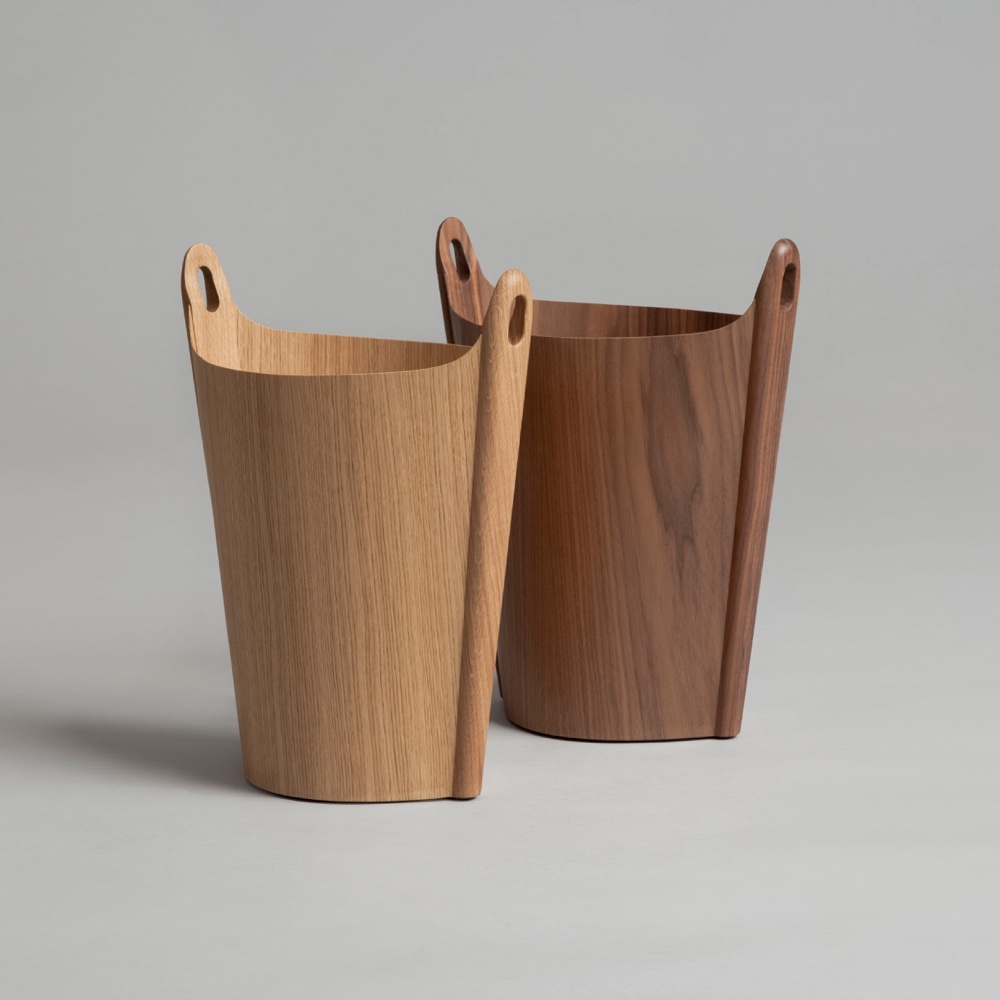 Image via Norwegian Presence.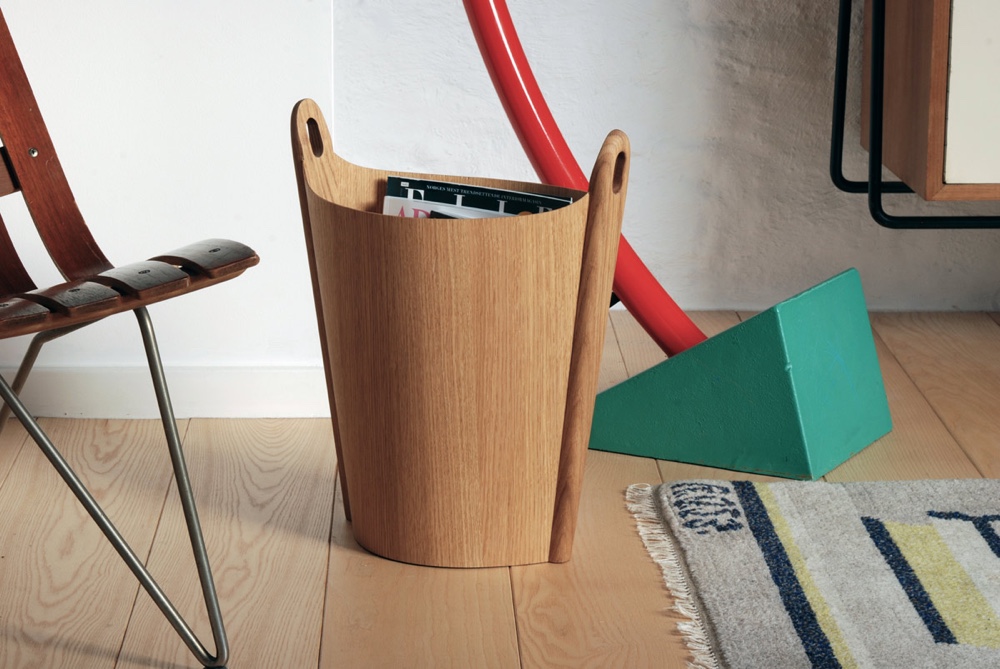 Image © Utopia Retro Modern.
Plus
Plus is an occasional table and tray. Designed in 1961 by Hermann Bongard, it features a collapsible base, making this table perfect for small spaces or an alfresco afternoon tea.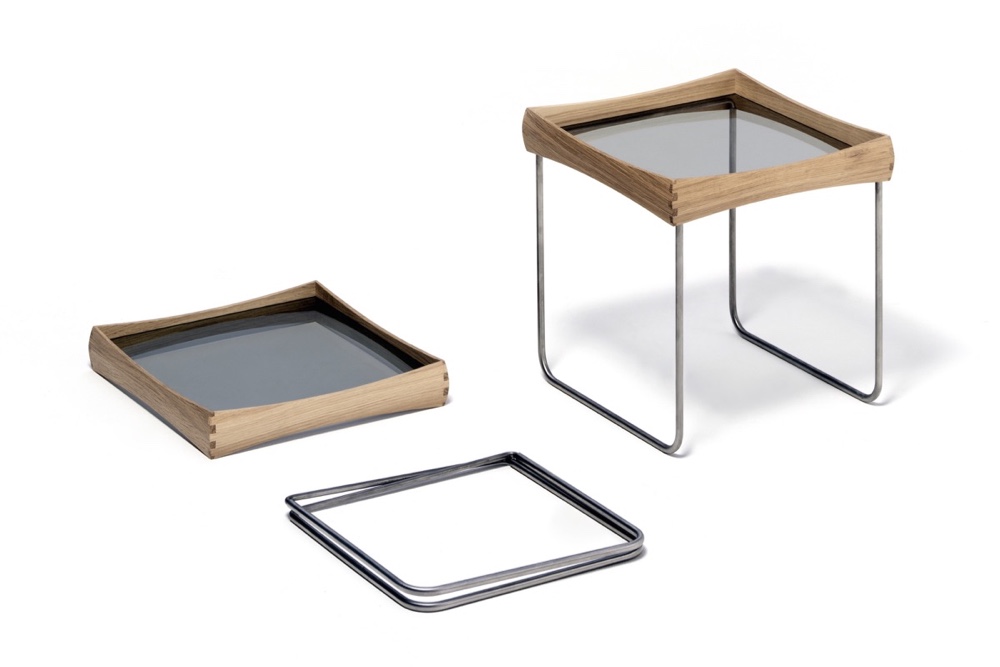 Image © Utopia Retro Modern.
Mandal Veveri
A leading producer of Norwegian woollen wares, Mandal Veveri has manufactured textiles with natural fibers since 1918. Moreover, the company is a principal producer of textiles for bunader (Norway's traditional rural clothes and folk costumes). Bunader convey a significant amount of cultural meaning and heritage, with patterns and handicraft techniques passed throughout the generations. Taking this concept a step further, Mandal Veveri began producing the Bunad Blanket in 2012. Designed by Andreas Engesvik, the Bunad Blanket is available in a range of bunad motifs from five regions in Norway.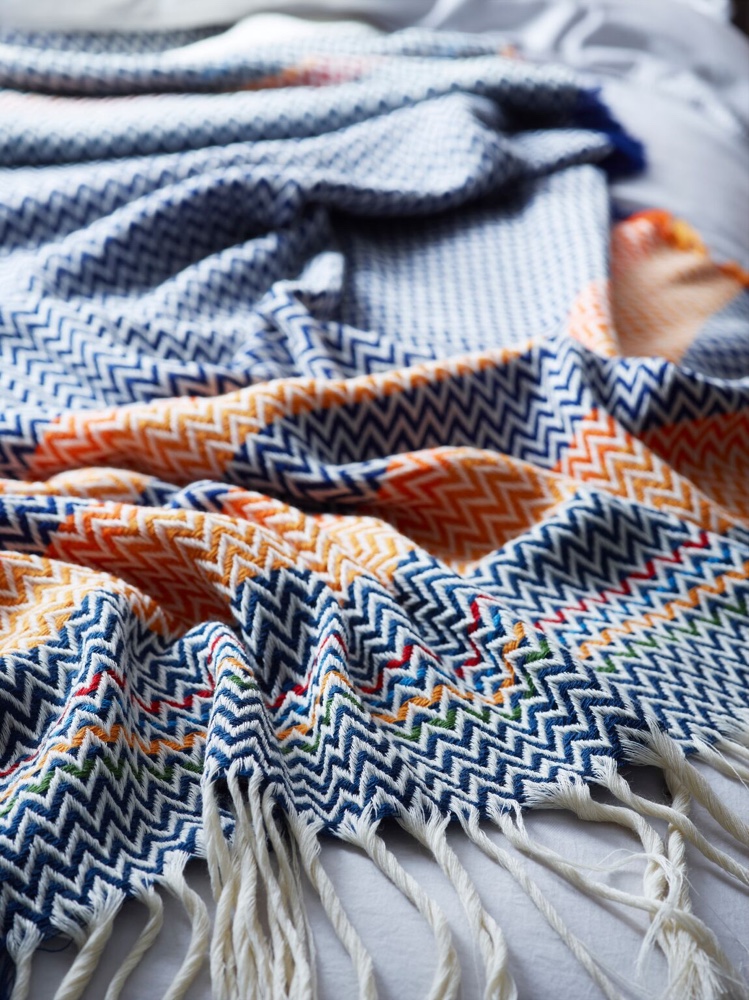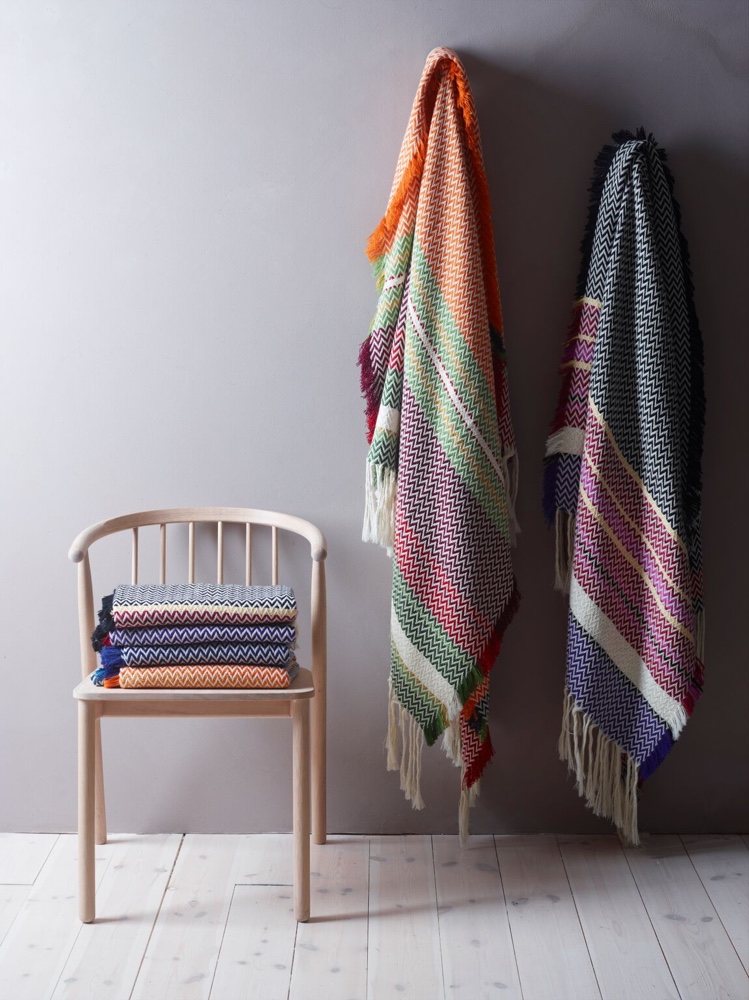 Images via Norwegian Presence.
Northern Lighting, an Oslo-based lighting company, understands the role that light plays in creating and enhancing mood. Established in 2005 by Norwegian-born Ove Rogne, this young company offers a range of designs that are fun, playful and mood-oriented, drawing inspiration from Norway's unique topography, nature, light and culture. Northern Lighting is keen to explore and innovate, ensuring that longevity, usefulness and passion are integral to every design. In addition to newer contemporary works, the company has re-launched several design classics.
Dokka
Dokka was designed in 1954 by Birger Dahl. One of Norway's best-selling pendant lights, it was reintroduced by Northern Lighting in 2007.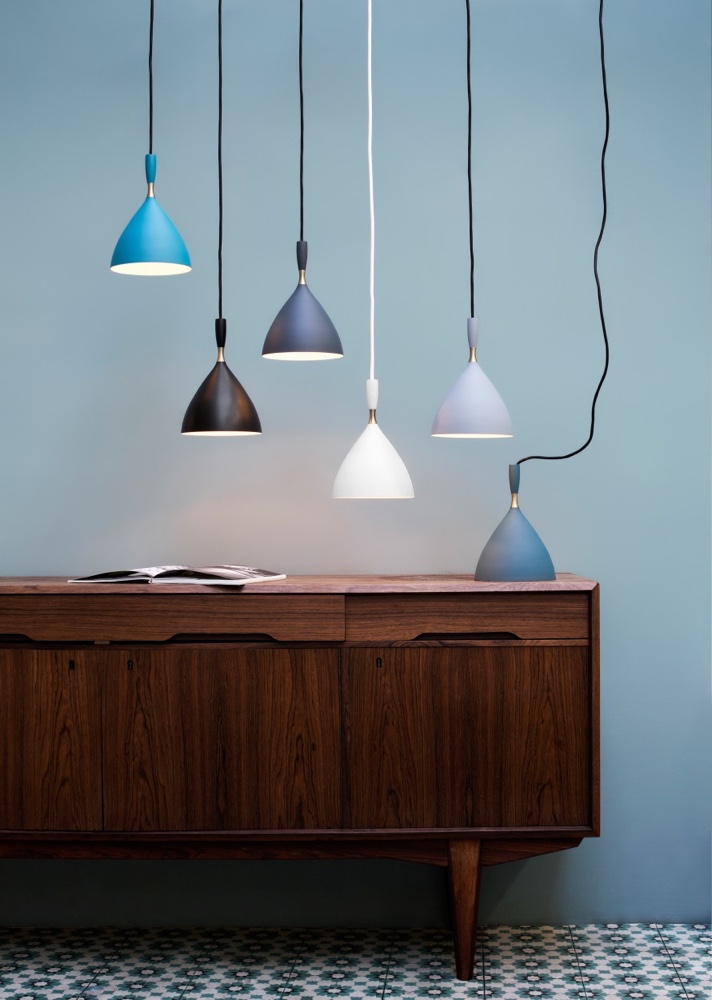 Image © Northern Lighting AS.
Birdy
Birdy was designed in 1952 by Birger Dahl. This modernist light is available in table, wall and floor variations. It was reintroduced by Northern Lighting in 2013.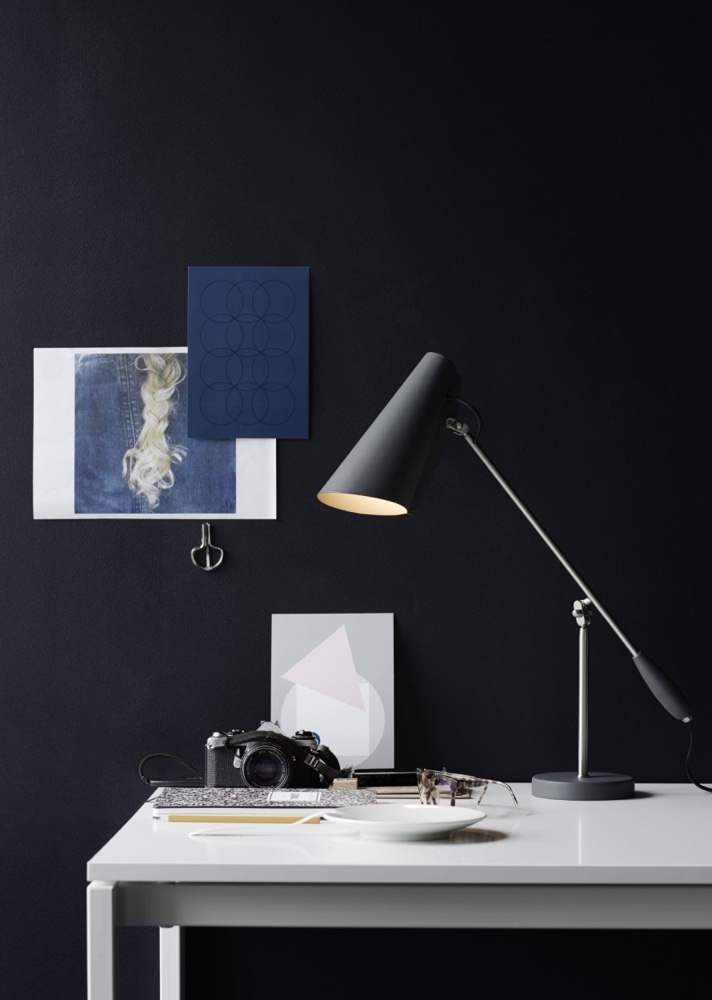 Images © Northern Lighting AS.
Set up in 1938, Slåke is a Norwegian company that has been manufacturing furniture for over 75 years. Its vision is to design and produce new classics underpinned by the Norwegian style.
Saddle Chair
Slåke worked with the Norwegian design trio, Angell, Wyller & Aarseth, to create the unassuming and wholly affable Saddle chair. The chair's newspaper pockets drape over its sides in a fashion similar to saddle bags.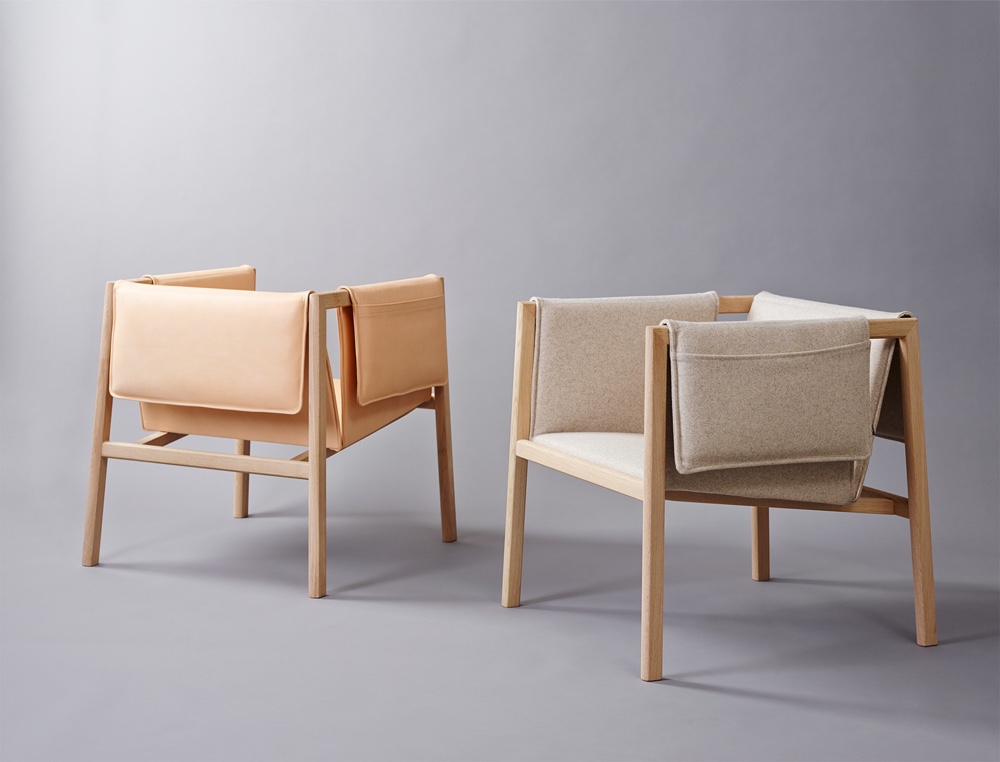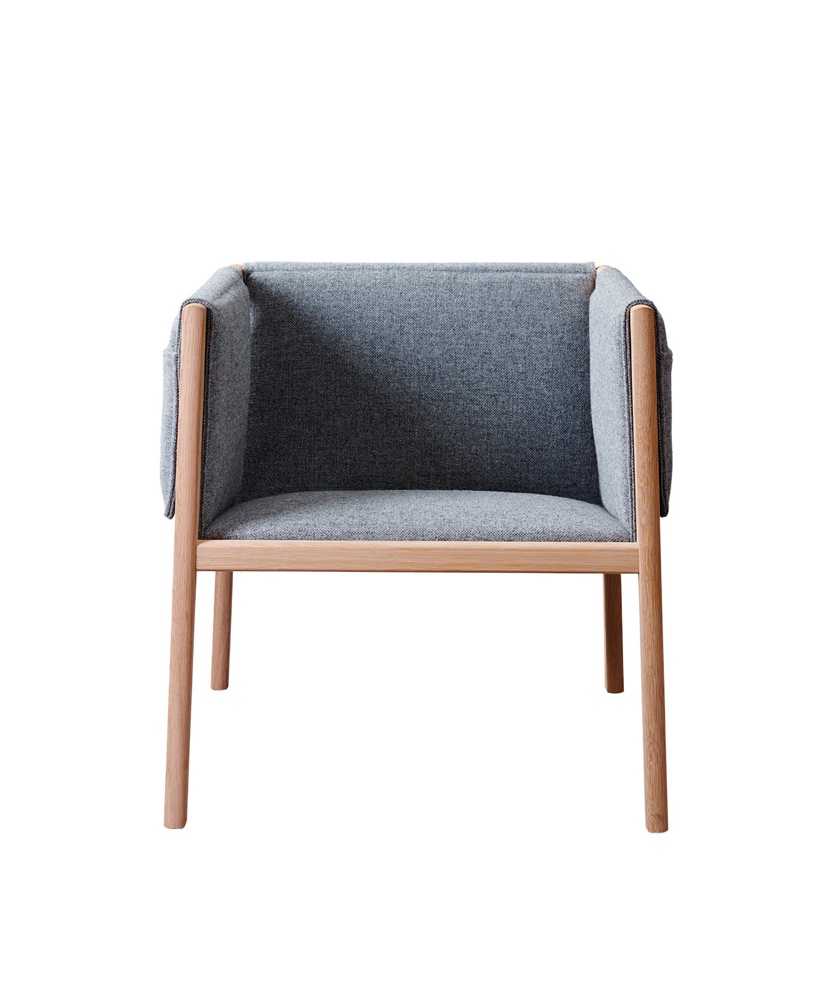 Images © Slåke Møbelfabrikk AS.
Jærstol Chair
The rustic Jærstol chair was first created in 1898, with the seat of the original chair made using reeds harvested in the coastal region of Jæren (on Norway's southwest coast). A modest, practical and comfortable seat, Slåke has worked to maintain the Jærstol chair's heritage and employs traditional craftsmanship techniques in its manufacture.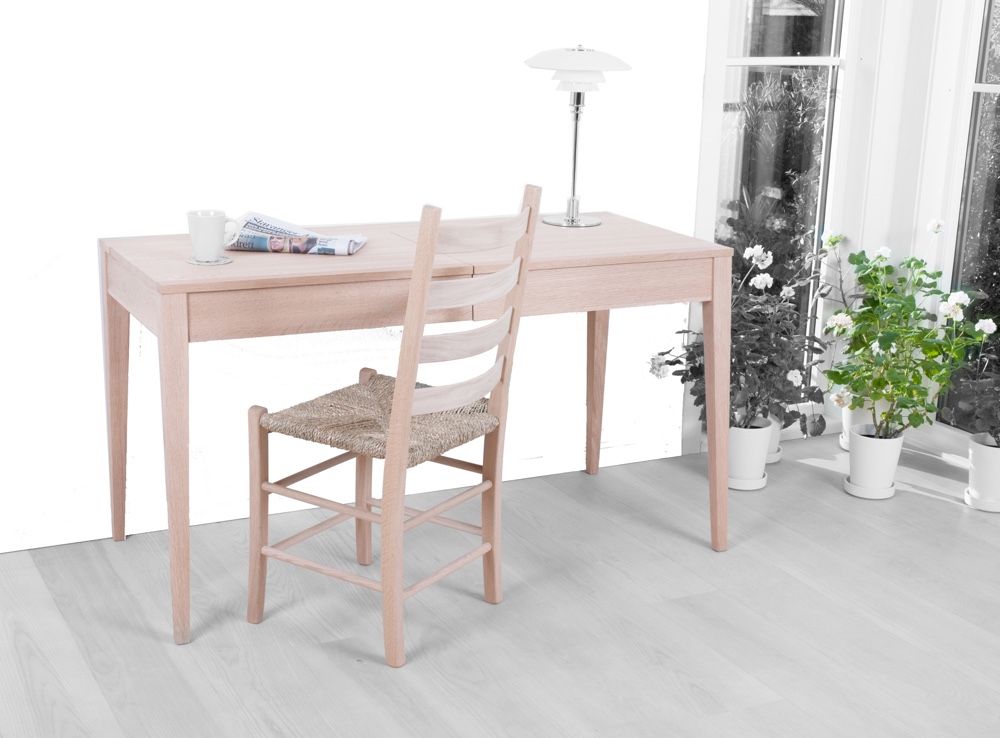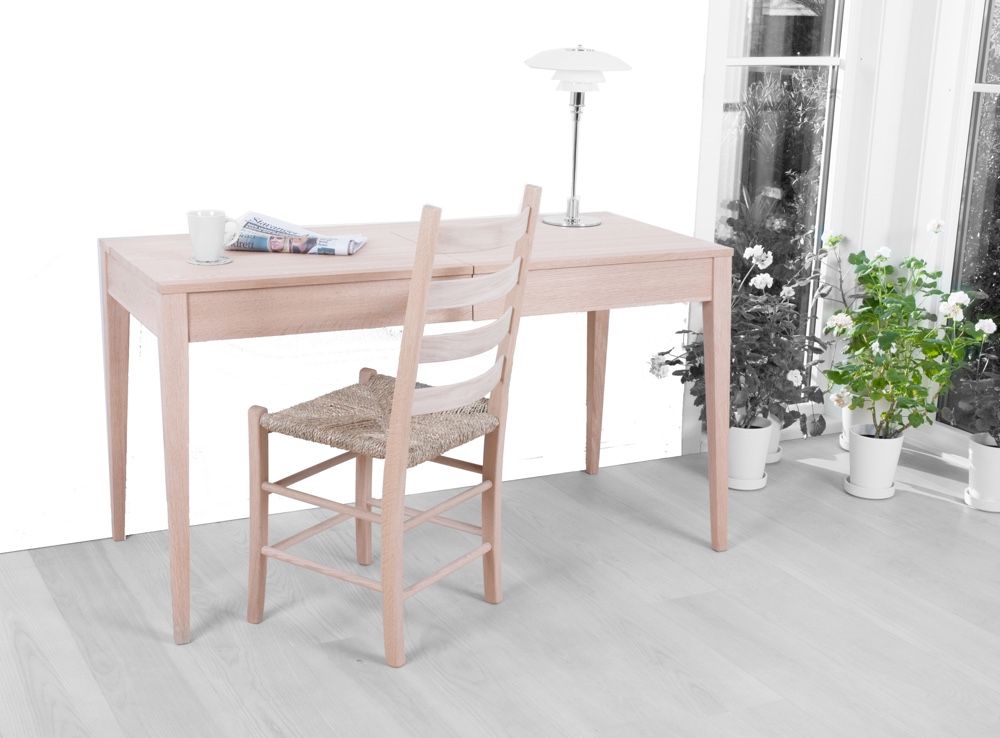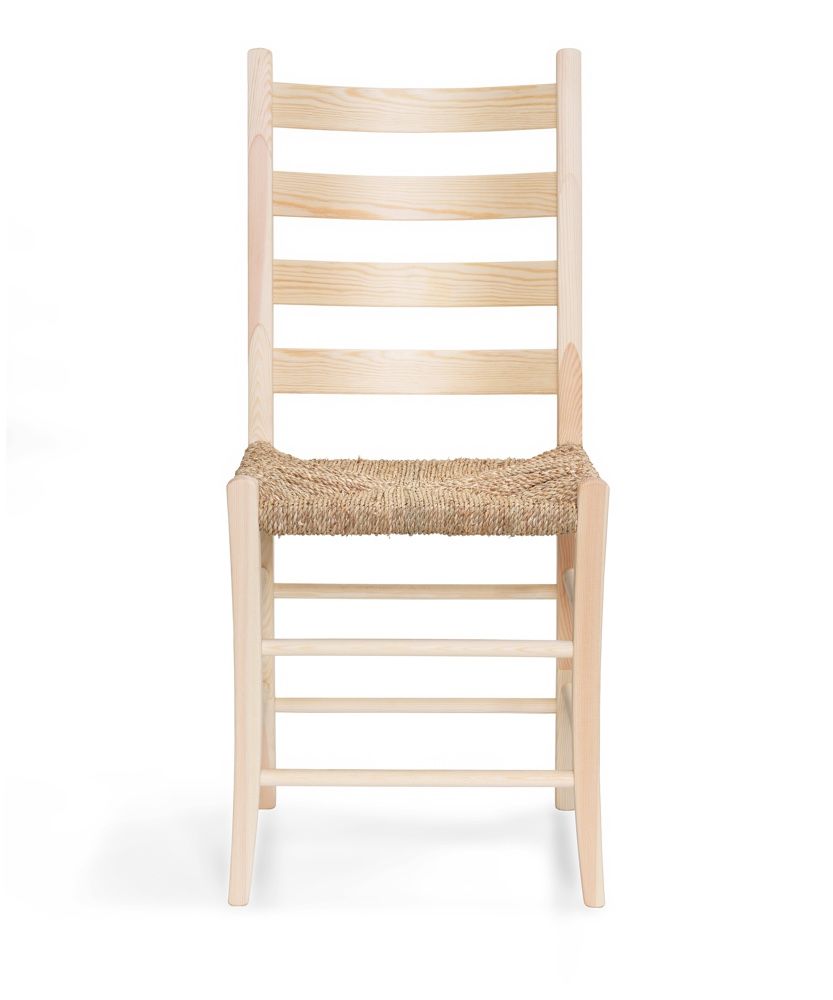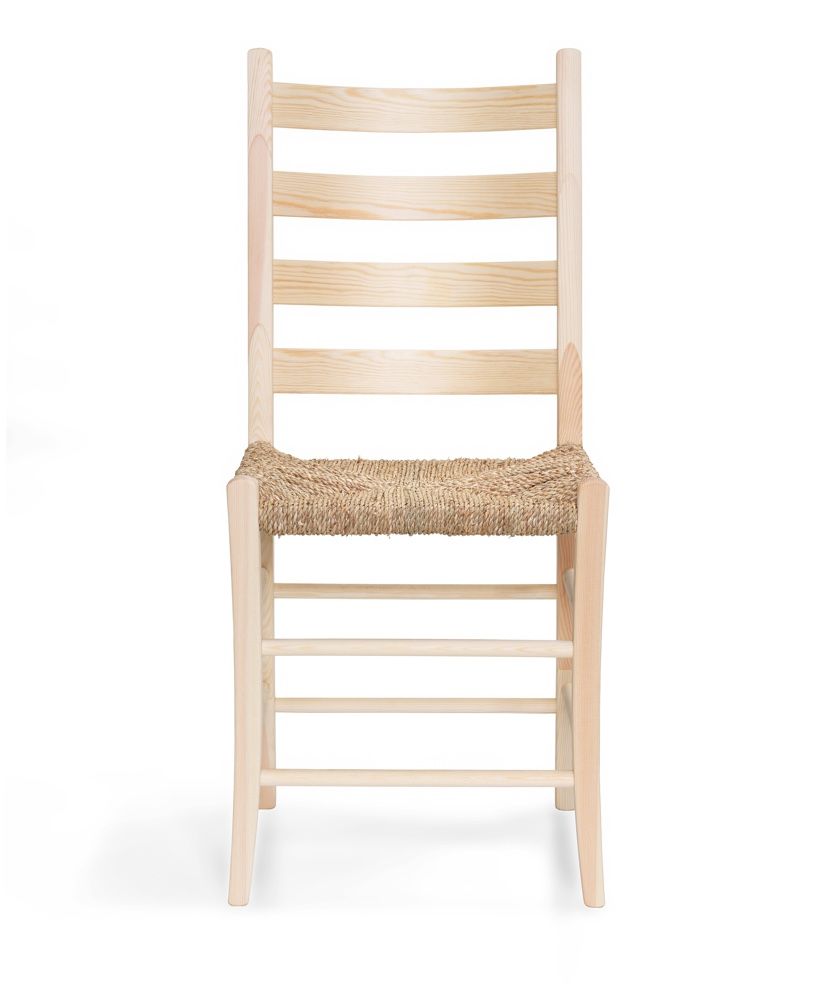 Images © Slåke Møbelfabrikk AS.