Nothing transforms an interior completely like the right lighting. It could be a flood of natural light on some occasions and a carefully planned and executed combination of recessed and pendant lighting on others. Irrespective of the source, even and smart lighting makes a big difference to the ambiance of a home, and the gorgeous PG Residence in Willesden Junction, North London highlights this fact ever so beautifully! Refurbished and given a new extension by deDraft, the once traditional English home now has a more modern and cheerful feel that is centered around clever natural lighting and a neutral color palette.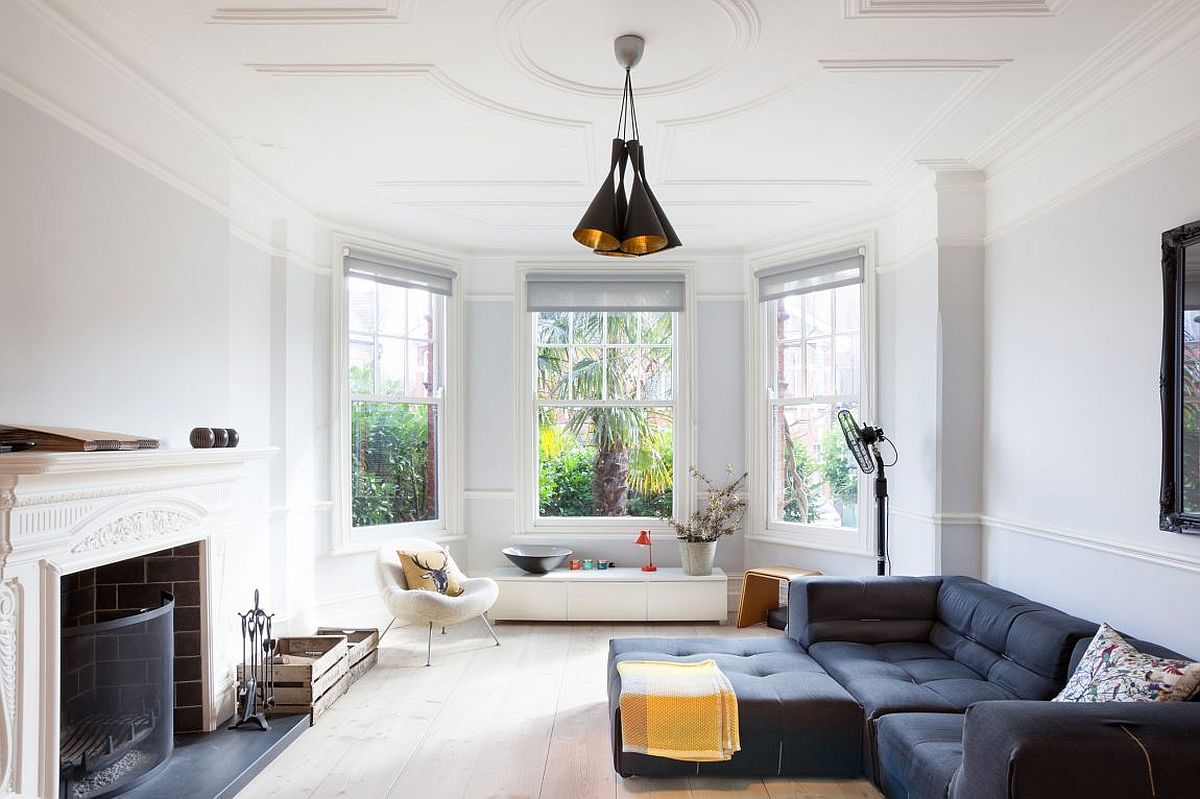 The key demand of the homeowners was not only to add more living space, but to turn this dreary house into a modern delight with an open plan living area that encourages interaction between family members. The floor plan of the residence was completely altered, and a new living area with an adjacent kitchen was conjured up and brought to life. The kitchen sits at the heart of the new interior and acts as a transition between the garden outside and the living area. White plays the role of the protagonist when it comes to the color scheme, with dark shades of blue and gray ushering in visual contrast.
RELATED: Cheerful Modern Makeover Transforms Victorian House in London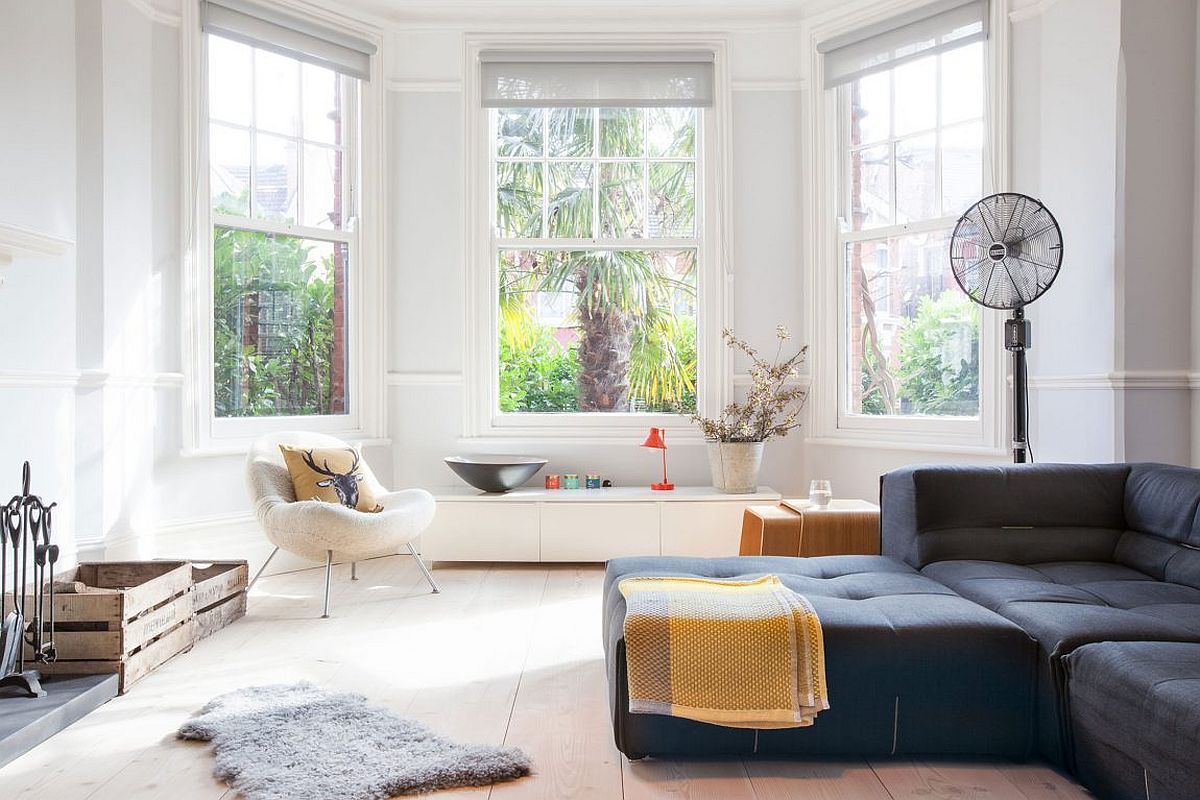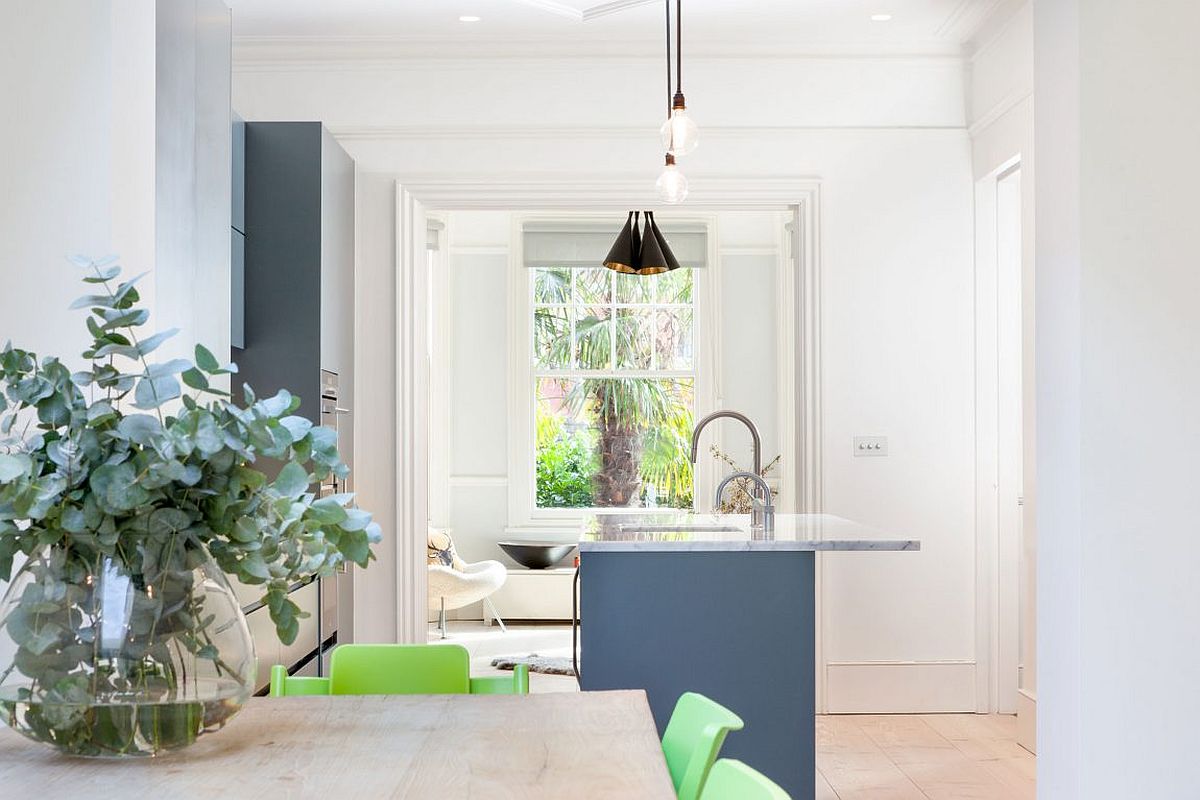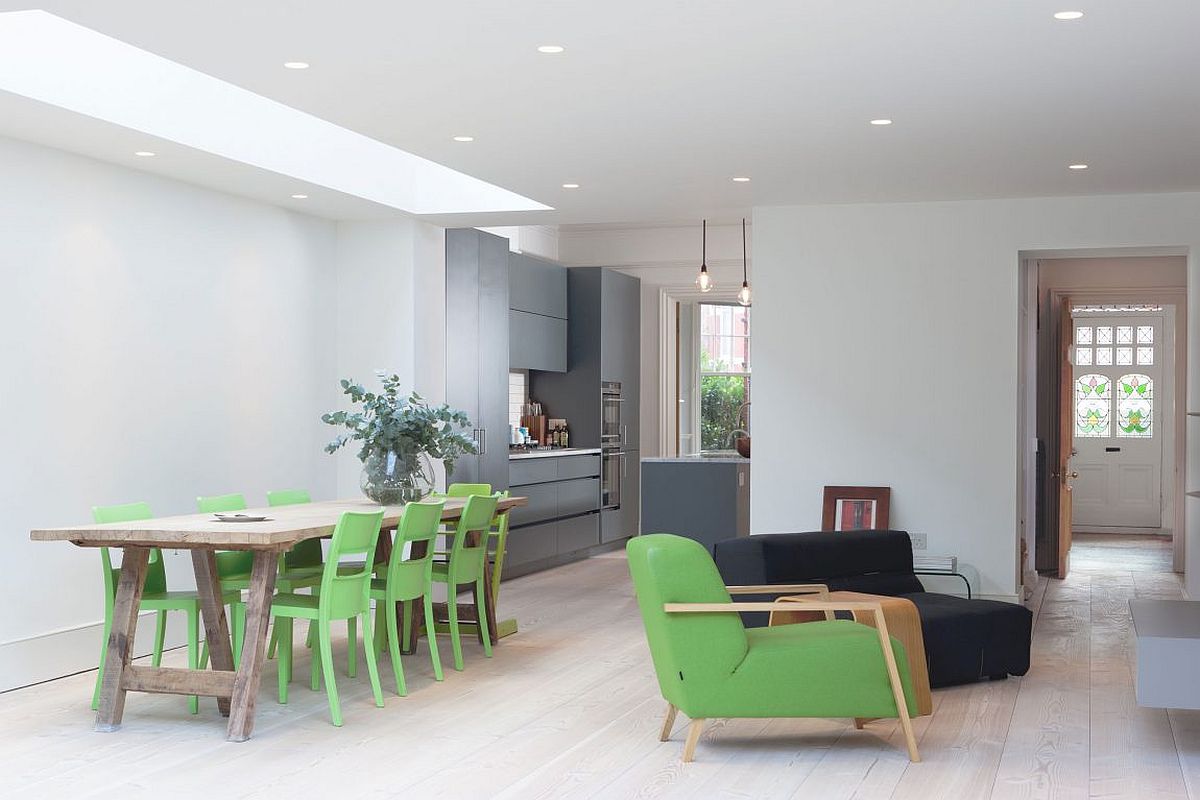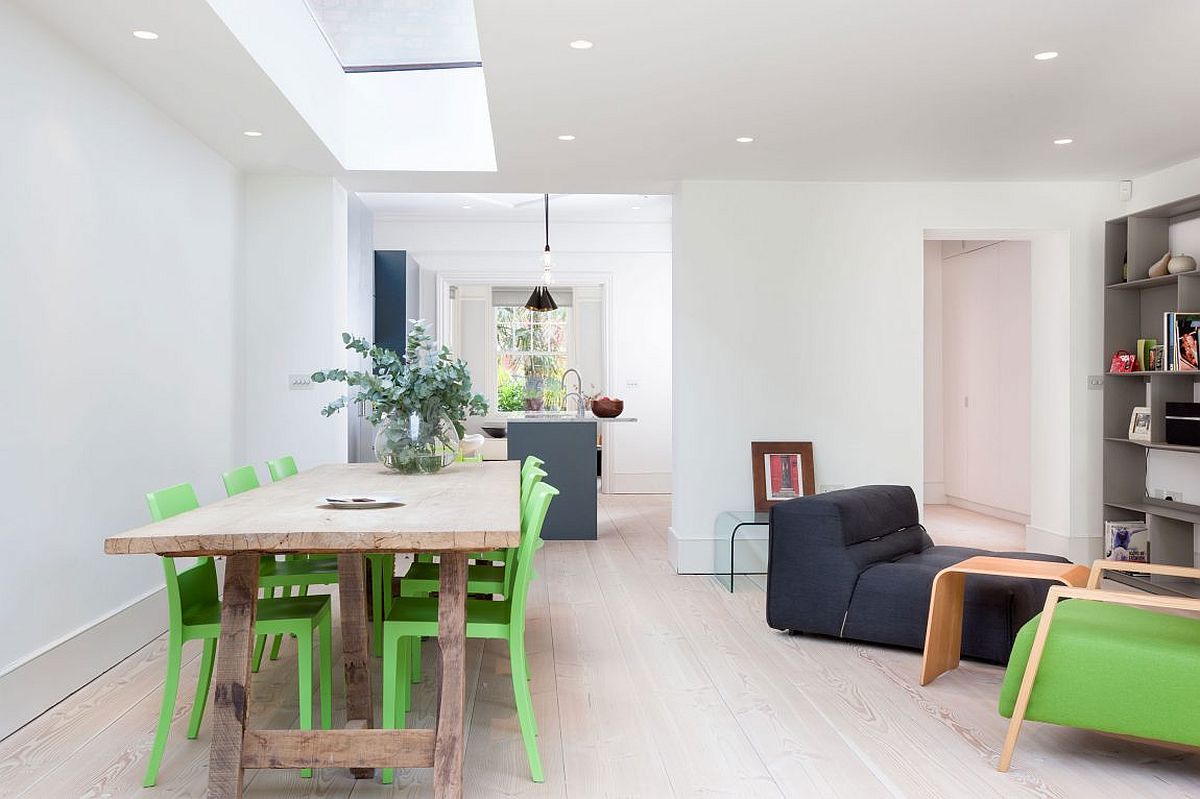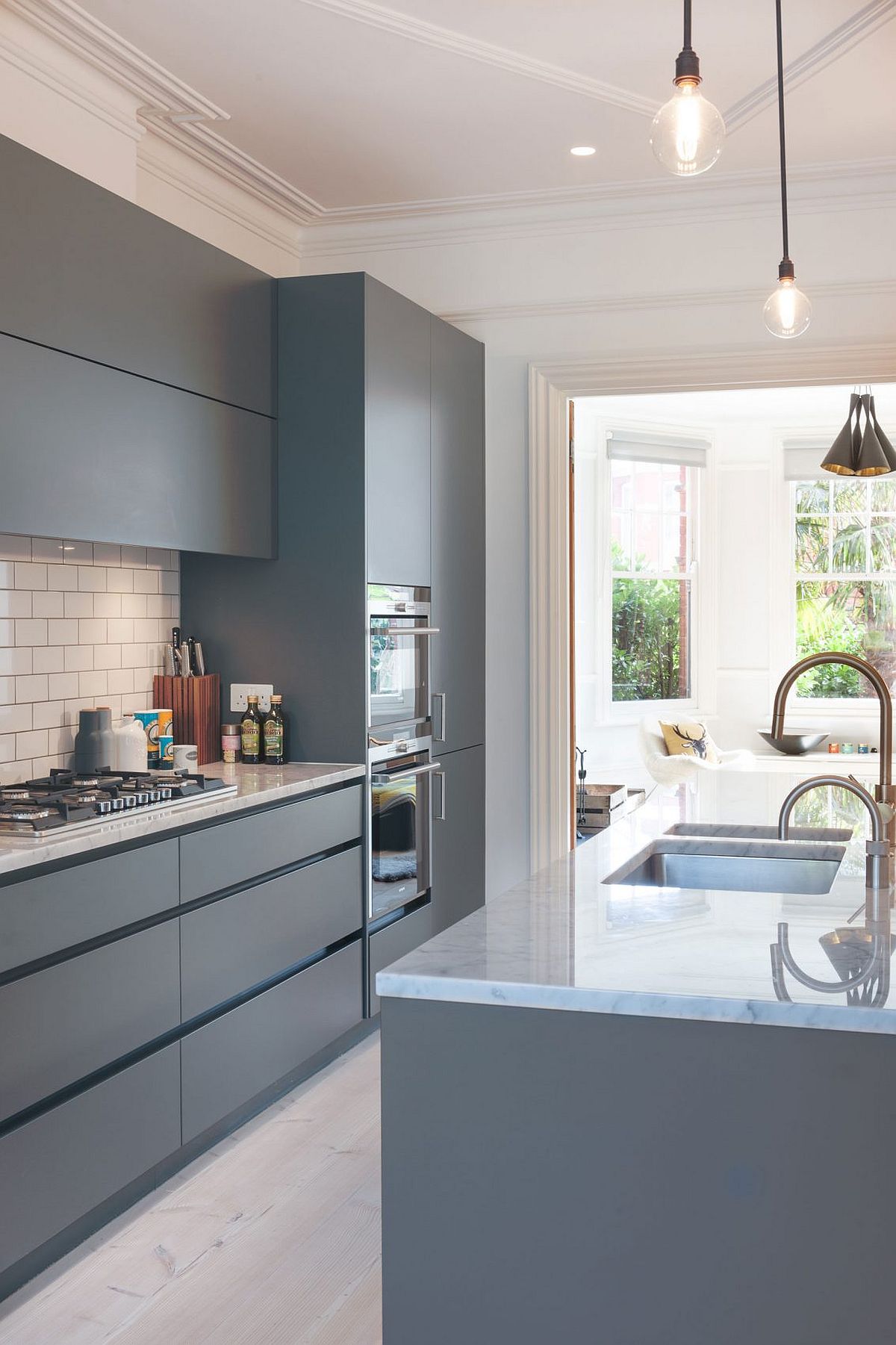 Many of the existing doors and windows were retained and revamped to improve the ventilation of the house, with the top level now housing a comfy master suite that paints a picture or serenity and style. Combining the residence's existing classical flair with a distinct modern style and a sophisticated mood, this lovely North London home definitely acquired a new lease on life after its latest upgrade! [Photography: Whitaker Studio]
RELATED: Classic Victorian House In London Gets A Grand And Glassy Extension!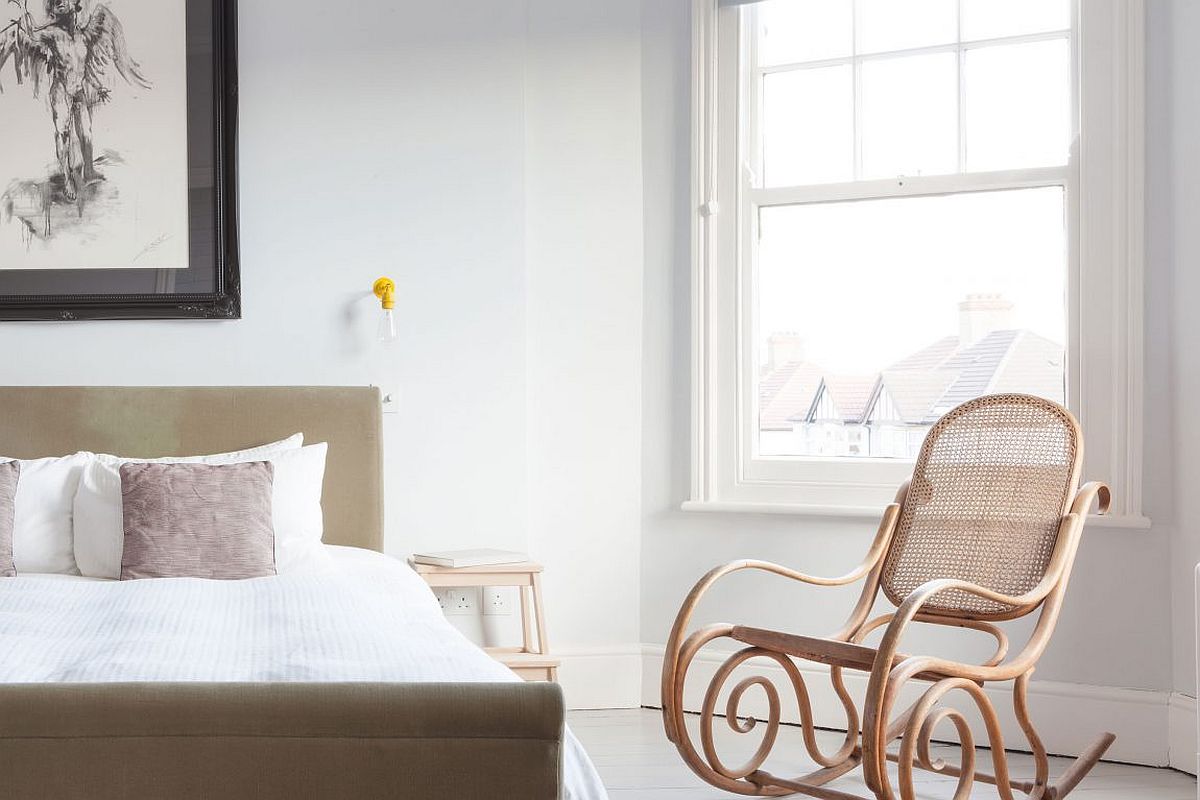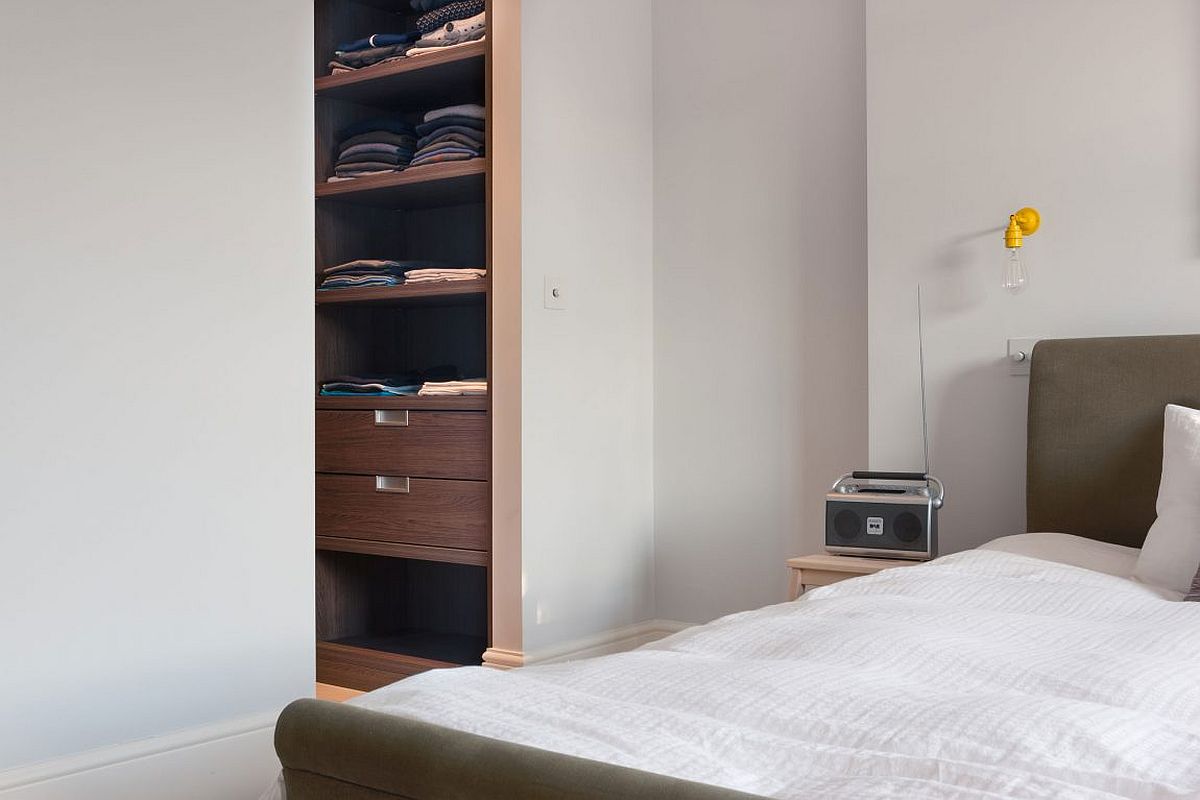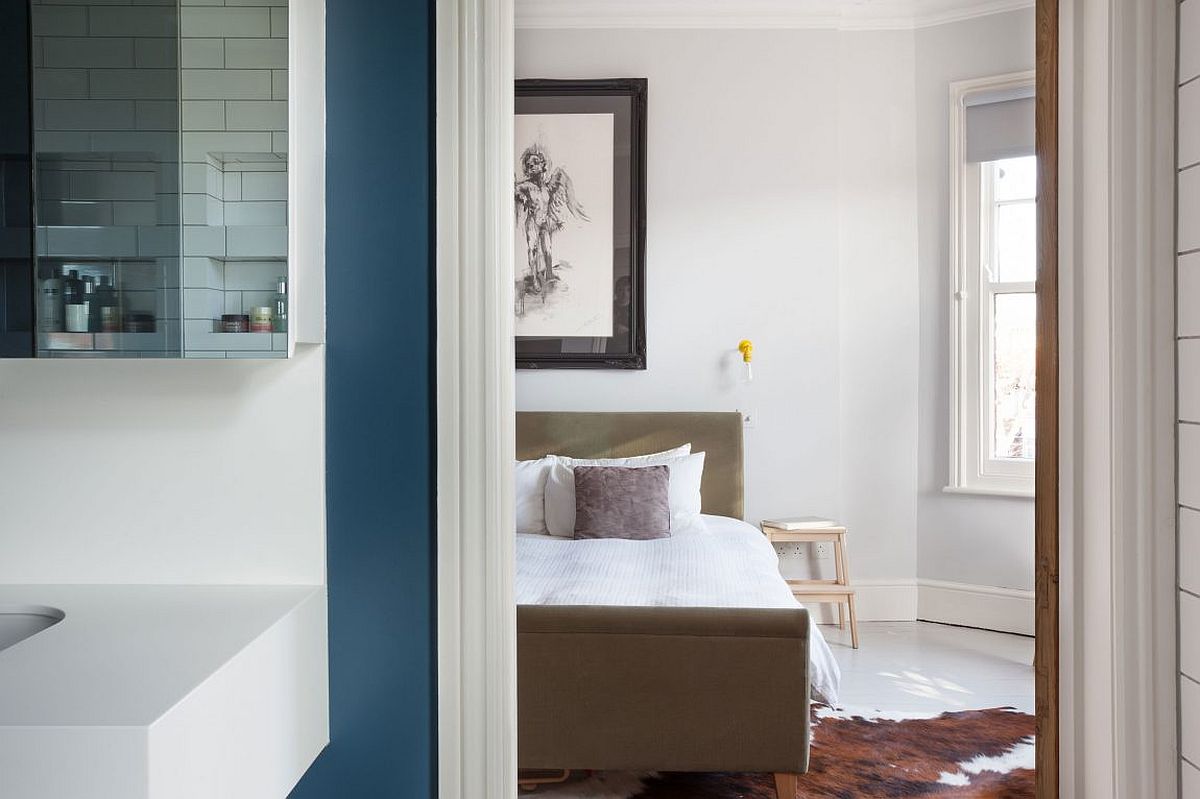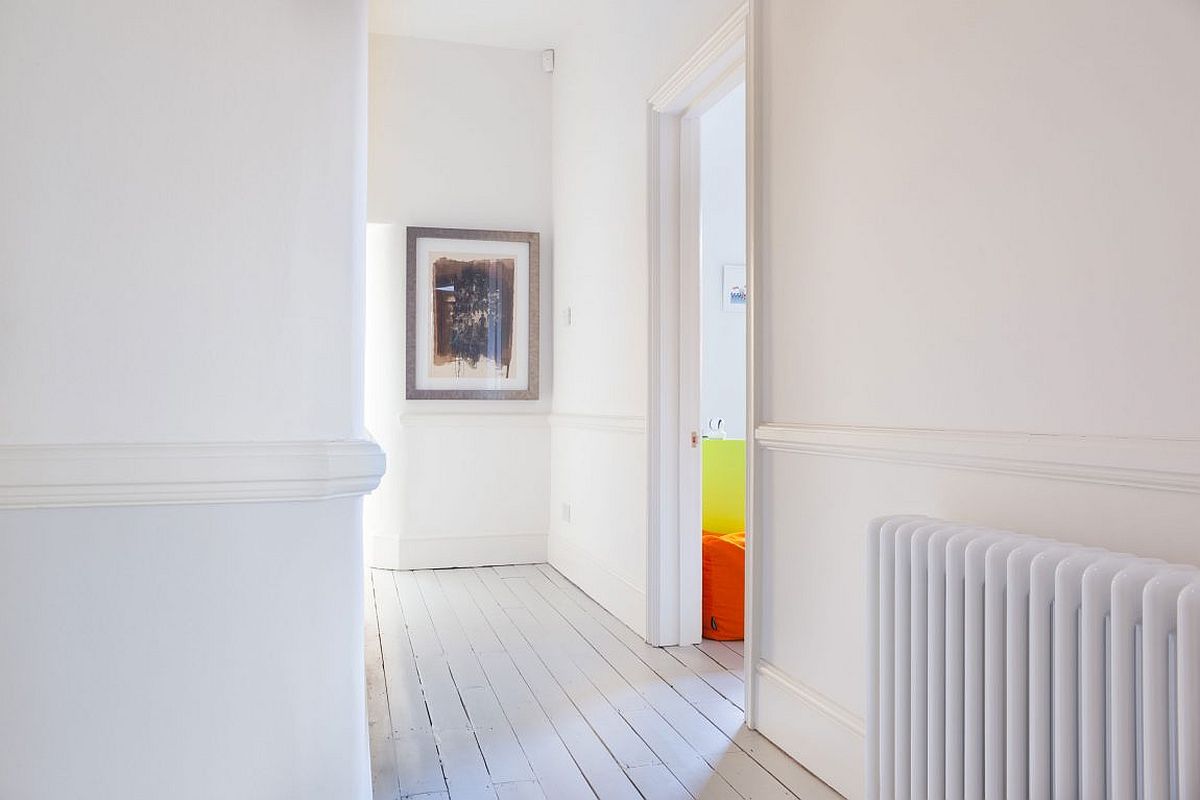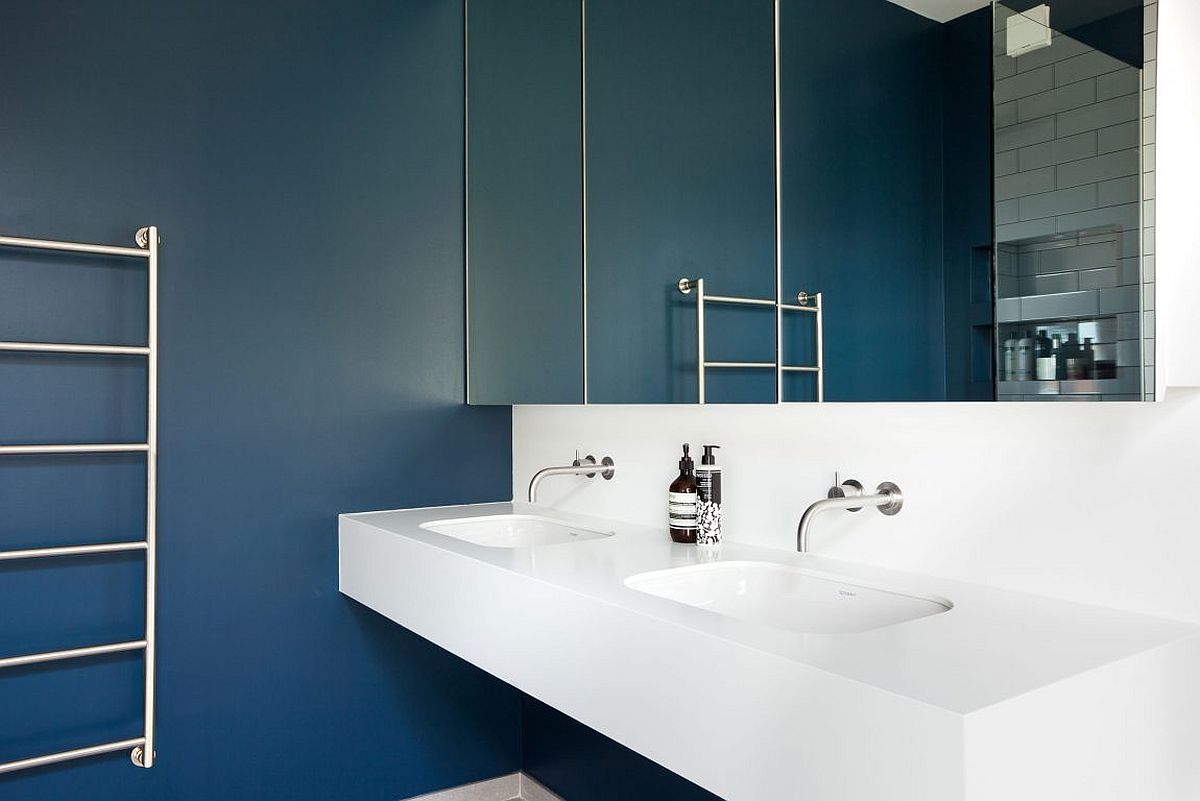 Liked the story? Share it with friends.