Kasper Rønn, Jonas Bjerre-Poulsen and Linda Korndal of Norm.Architects, the award-winning Copenhagen-based architecture, interiors and industrial design studio, are arbiters of aesthetic, honest and timeless design. The name "Norm" takes its inspiration from varied design traditions and norms refined over many centuries. Norm's designs and ideals are very much in the spirit of Scandinavian simplicity: clean and modest shapes are honed to the point where nothing can be added or taken away in order to make a product any better.
Norm's works are an expression of the many characteristics of Nordic design, including its haptic qualities, purity, light, craftsmanship and sense of human scale. Many of the designs envisaged and created by Norm have a poetic narrative, their form an expression of clarity and purpose that is free from pretence. Here, objects engage the individual in a conscious relationship with design, their tactility, usefulness and beauty both unobtrusive and wholly appealing.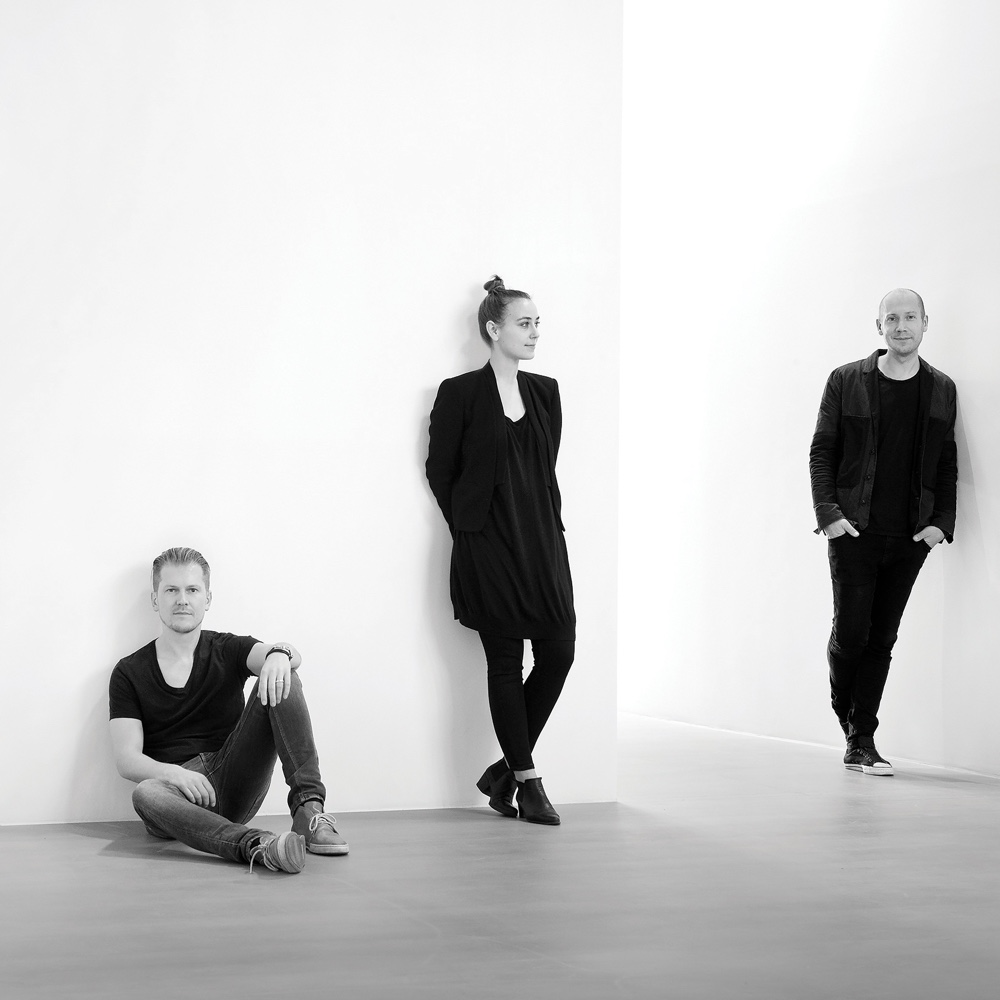 Kasper Rønn, Linda Korndal and Jonas Bjerre-Poulsen.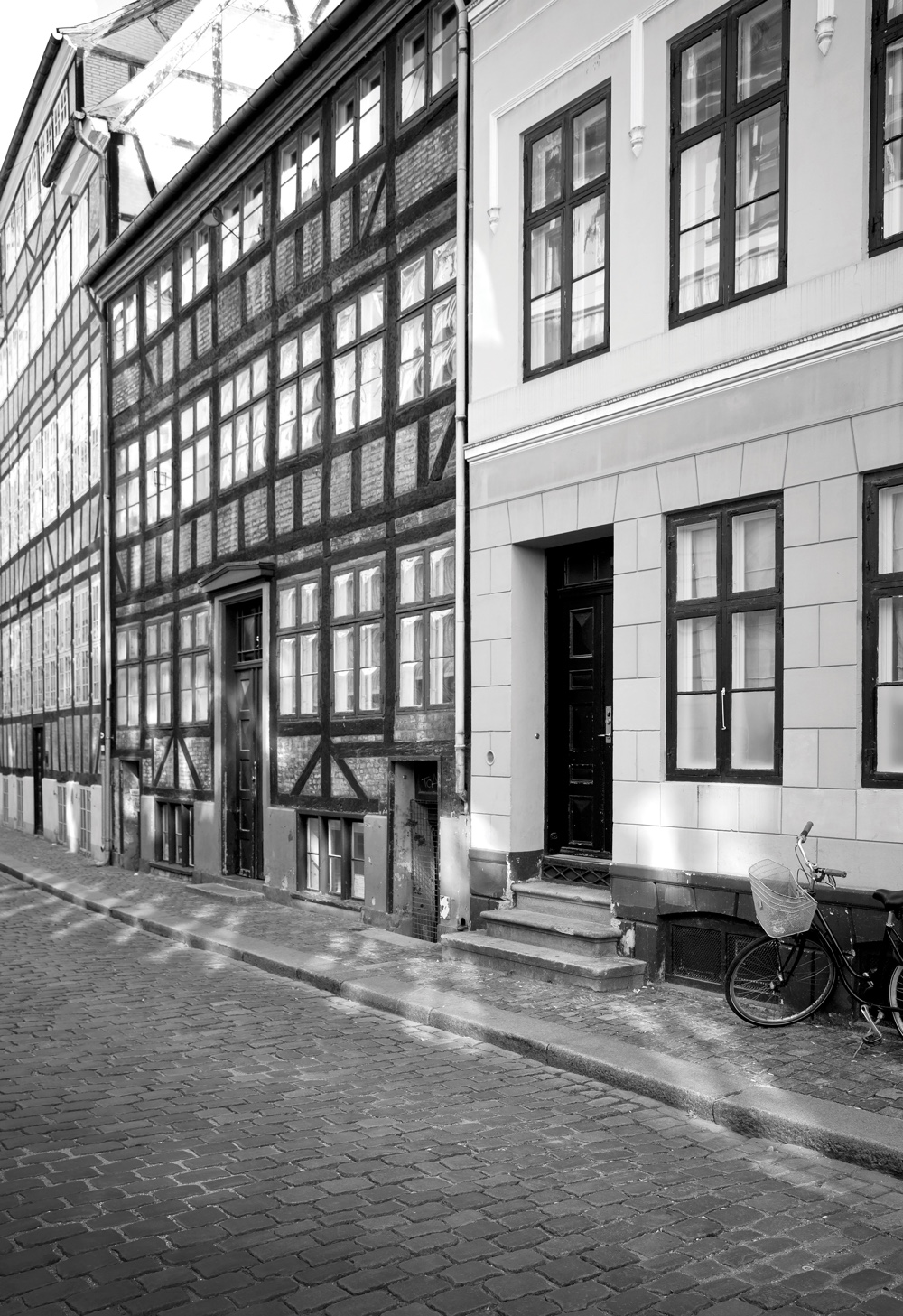 Norm's Copenhagen studio.
Wire Series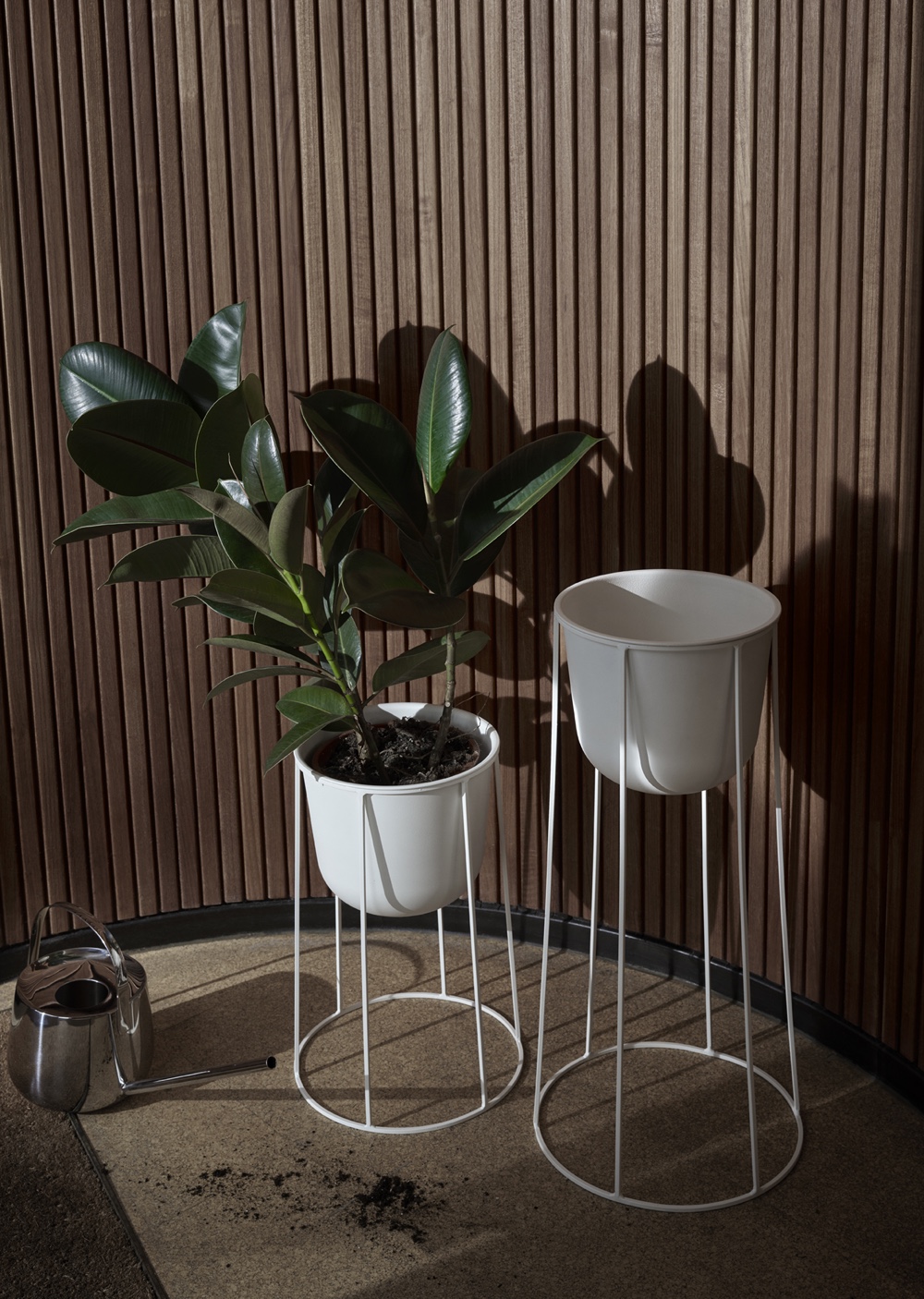 The poised Wire Pot in white (a part of the Wire Series) has a pleasing Japanese-like form and will showcase green plants or flowers with an attractive contemporary edge.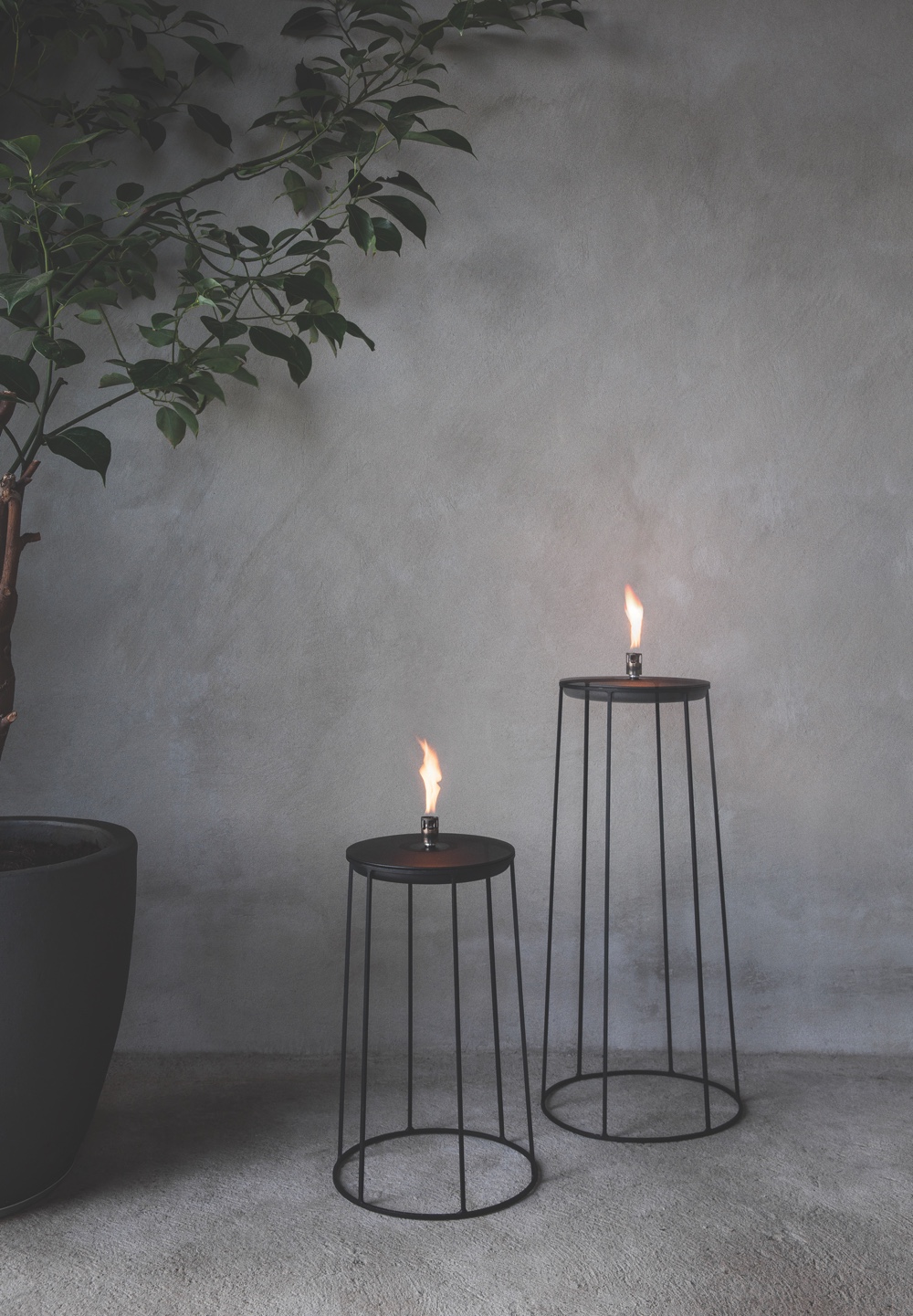 The Wire Disc, another part of Norm's Wire Series, combines an elegant wire base and oil disc. Perfect for a balmy summer evening on the terrace.
Timber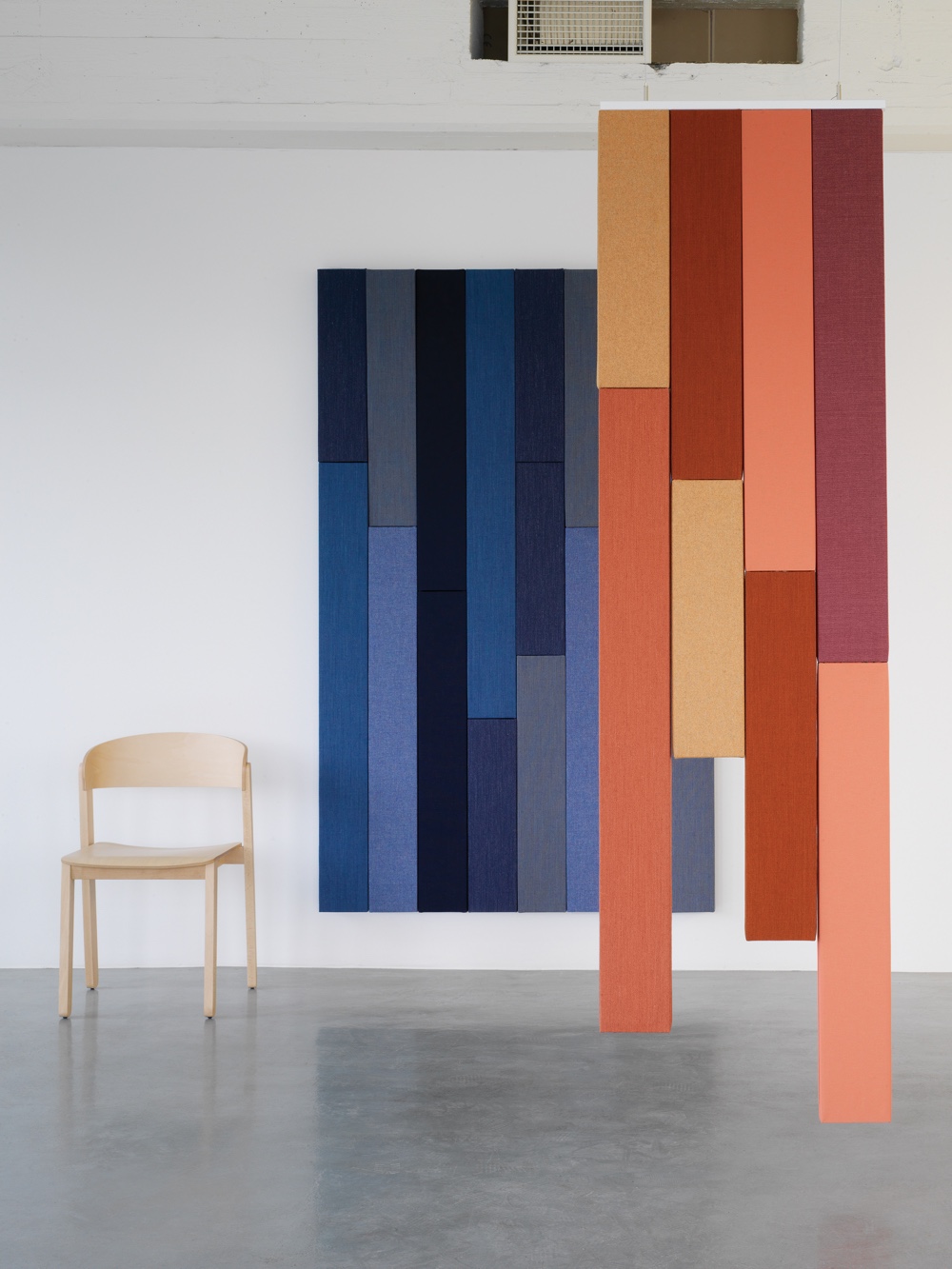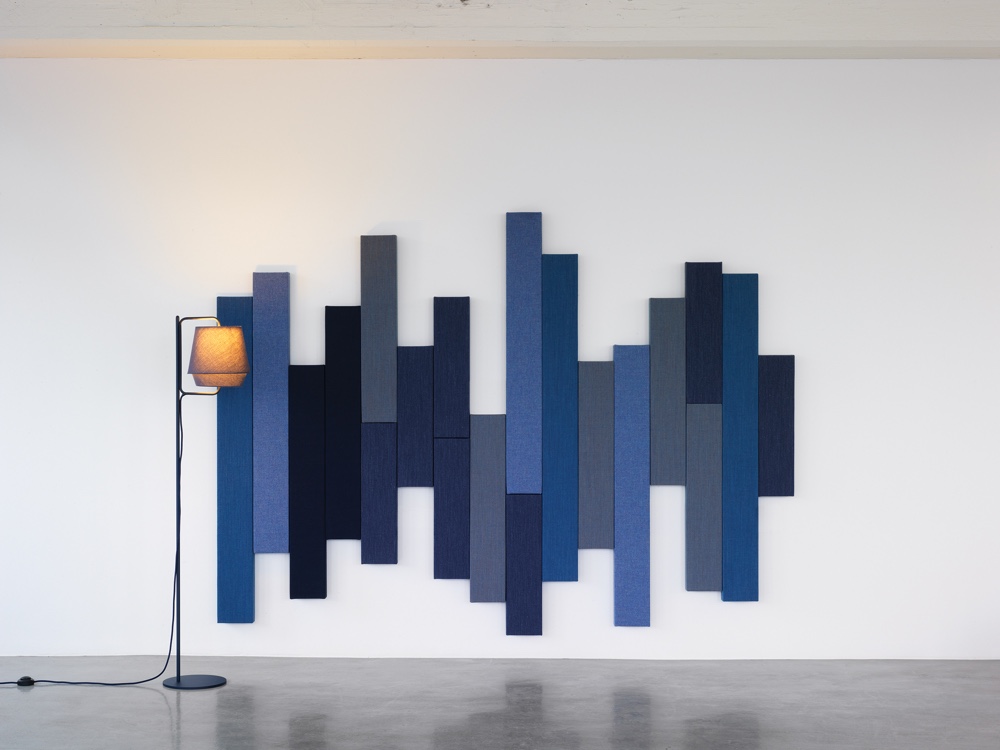 Modular and flexible, Timber – a collection of wall and ceiling panelling – was designed for Swedish company ZilenZio. While perfect for absorbing and reducing noise, Timber is also a rich and graphic wall piece.
Stone Lamp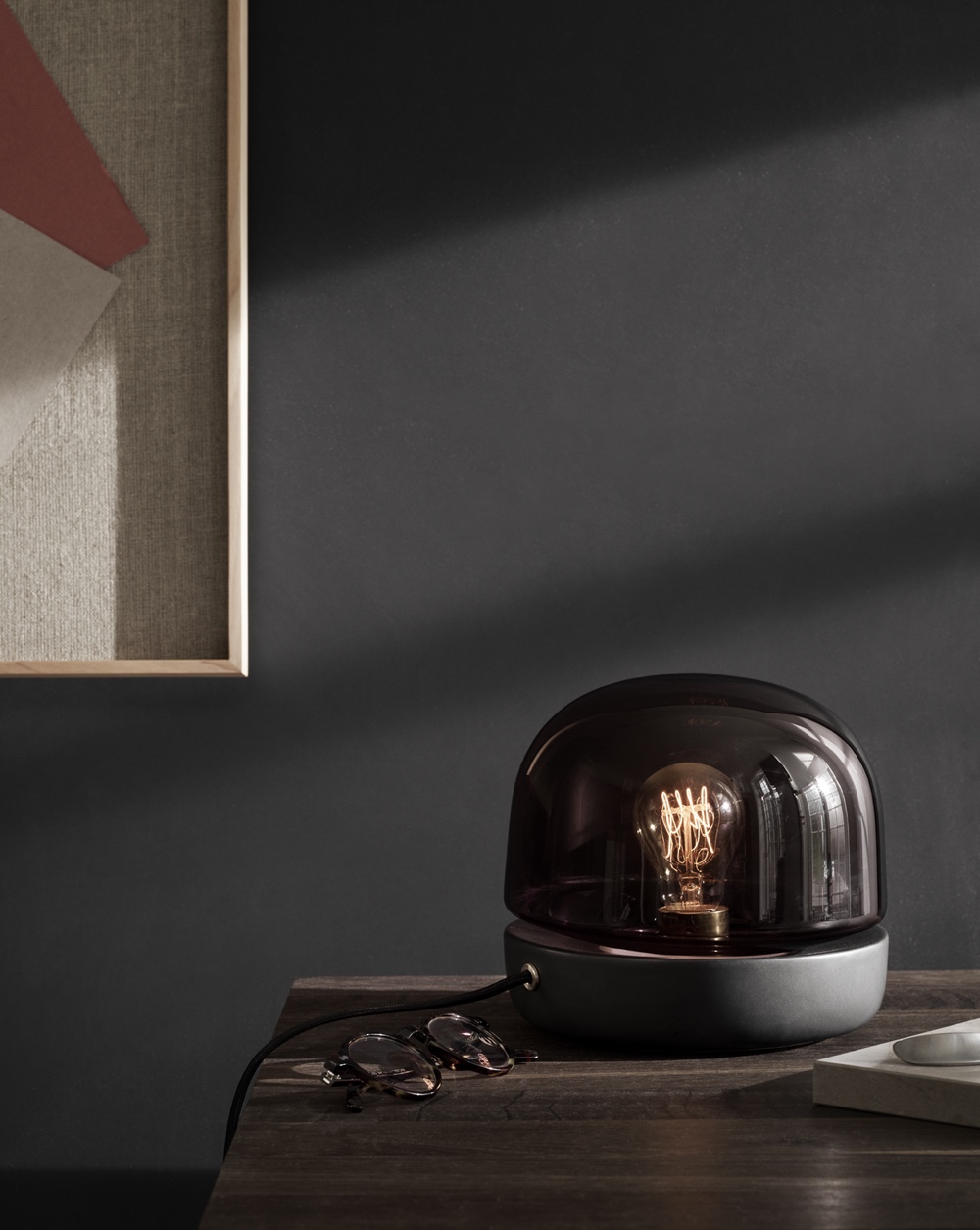 The Stone Lamp was conceived as a cosy light, its ambience akin to the soft glow of a candle. Wherever it is placed, this light will illuminate the space with a warm mood. The Stone Light combines a grey smoke-tinted glass shade with a ceramic base.
Metal Wall Clock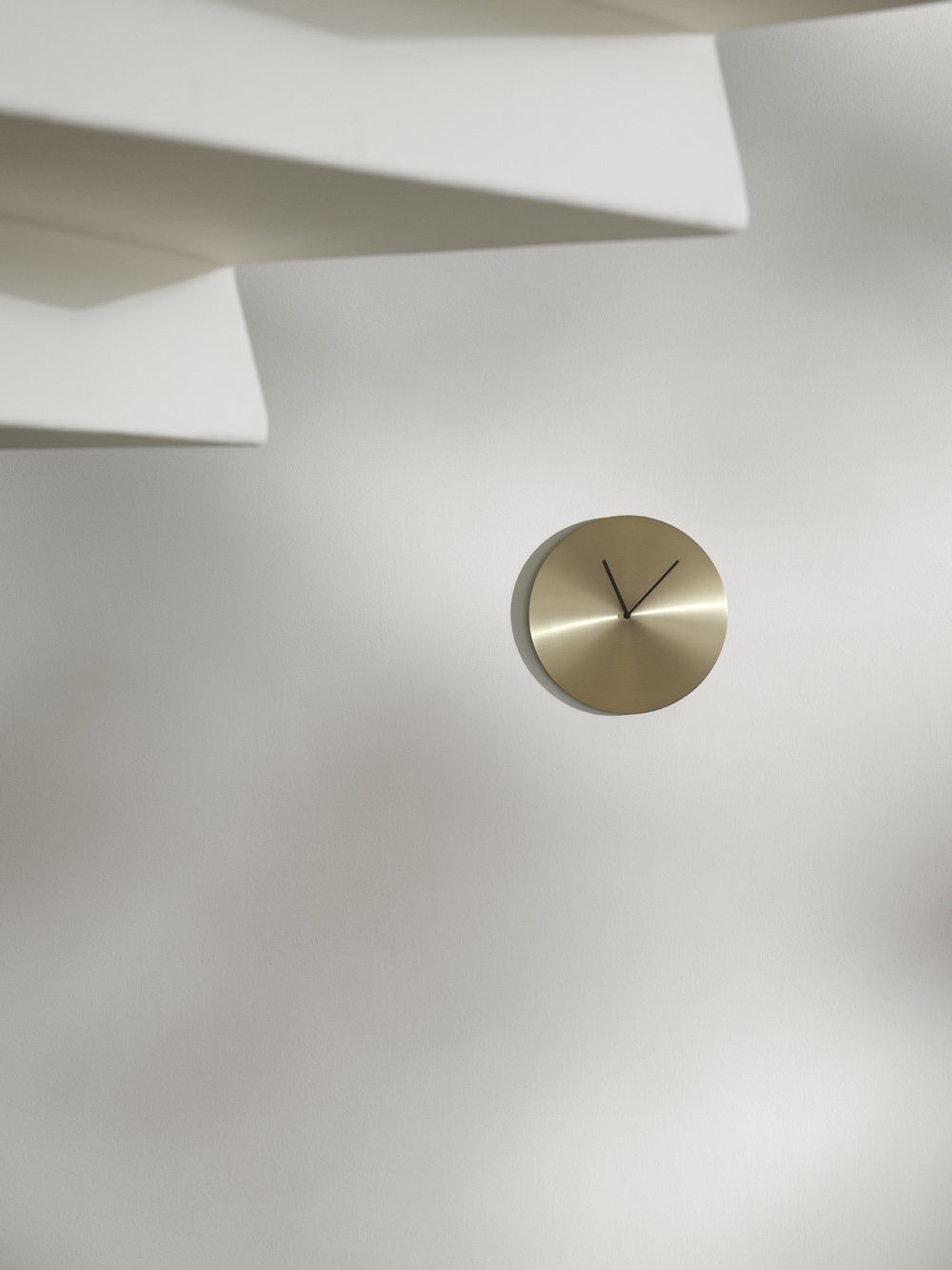 Norm's Metal Wall Clock expresses time in its purest form. With a round face and two steel hands, the focus is clearly on material and form.
Pause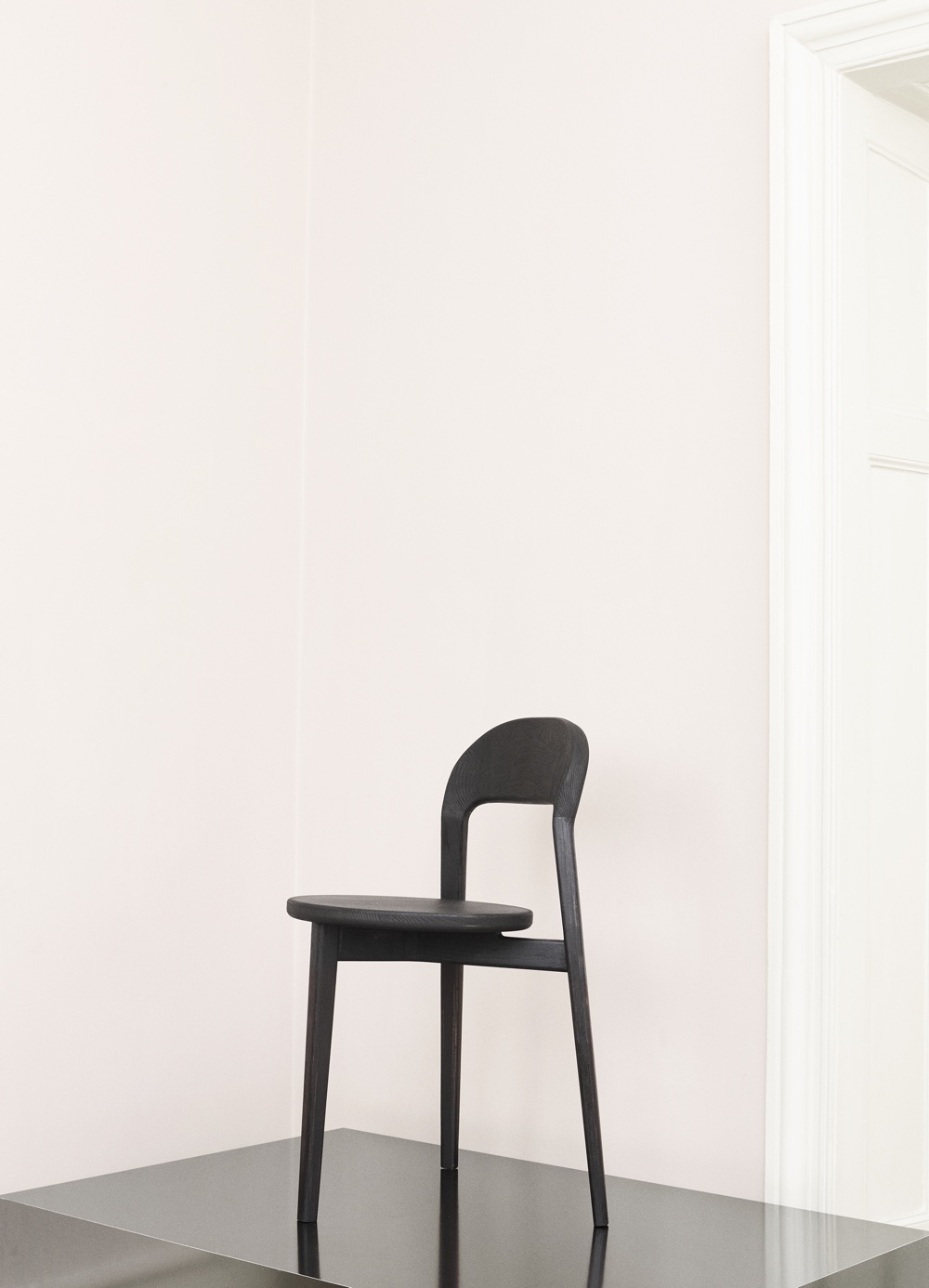 Pause, a collaboration between Norm and designer Frederik Werner, is a small chair created as a seat on which to rest for a moment; to take a pause.
Coat Hanger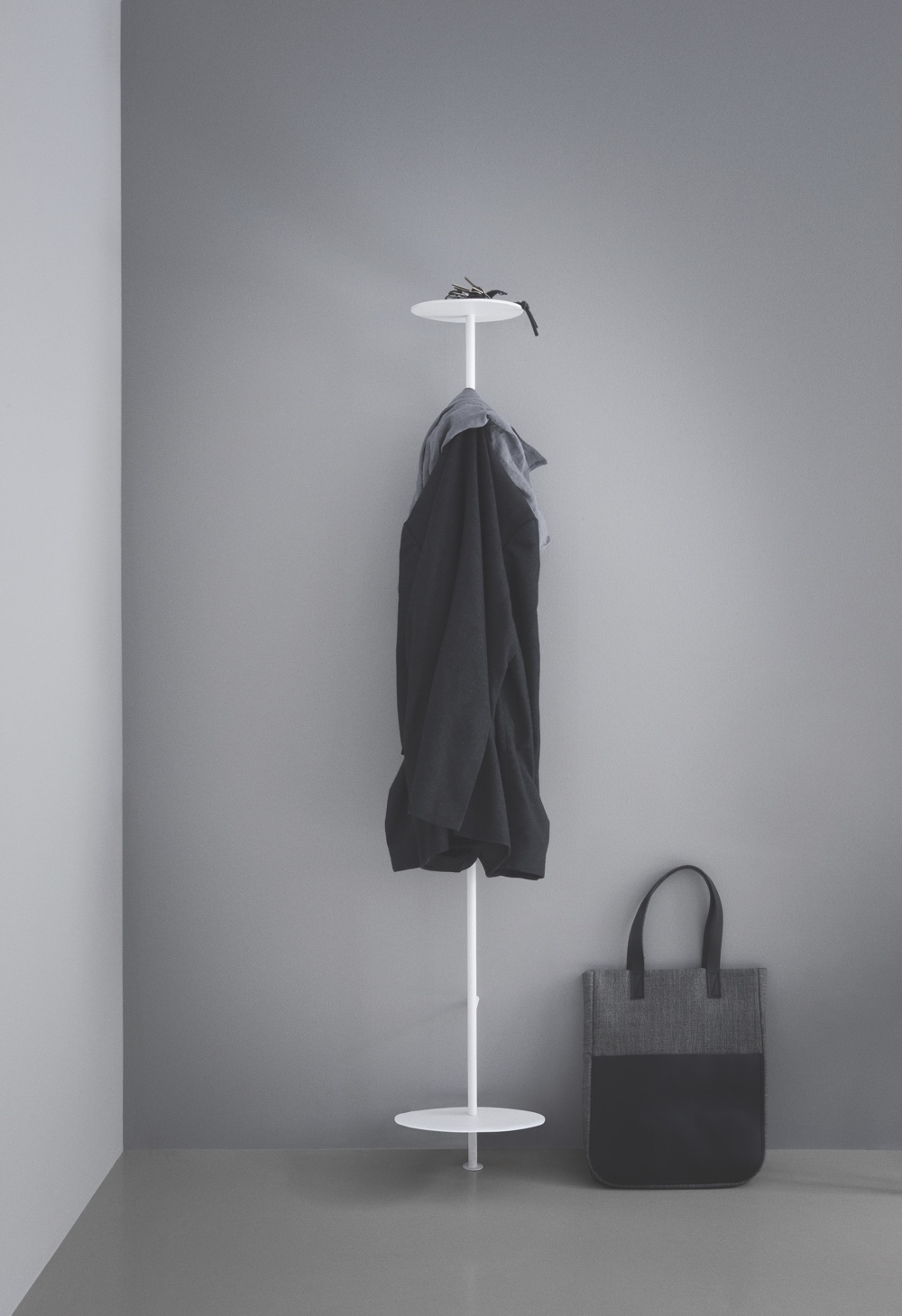 For hats, jackets, bags and shoes, Norm's Coat Hanger is a stylish and slim hallway piece.
Finn Collection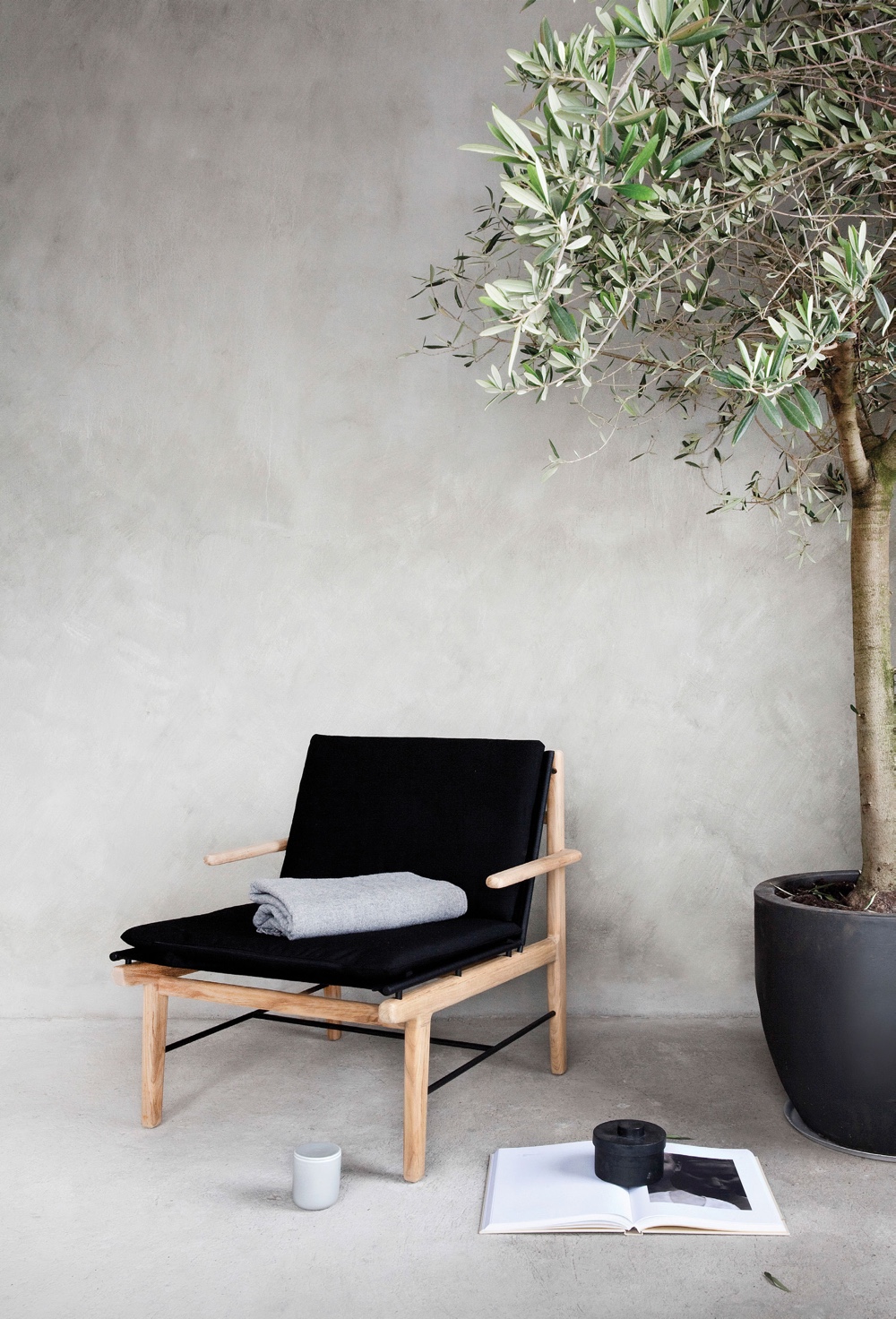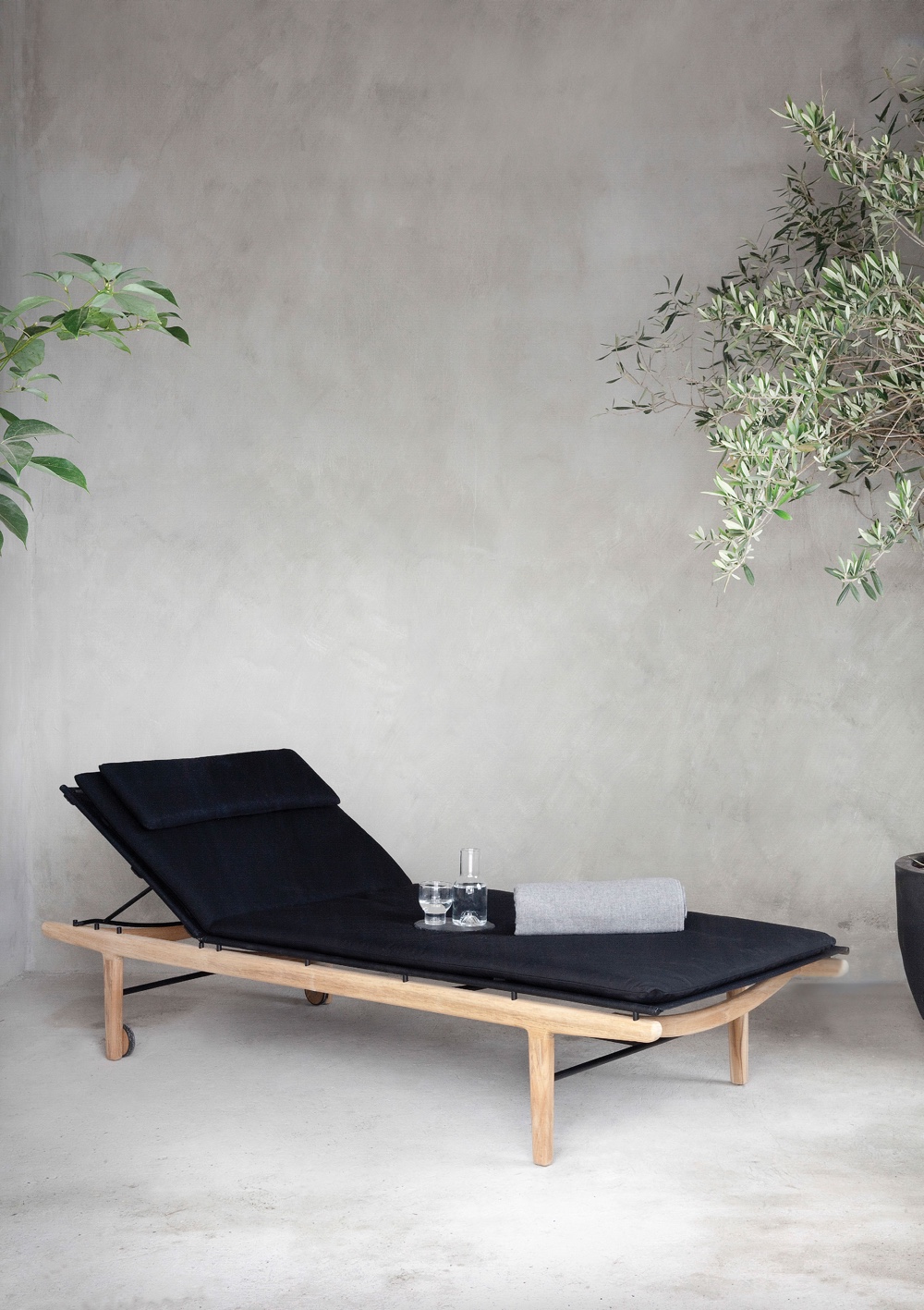 The handsome Finn collection, created by Norm for Design Within Reach, is an unpretentious nine-piece orchestra of aesthetic and functional design. The collection includes a lounge chair and chaise.
Flip Around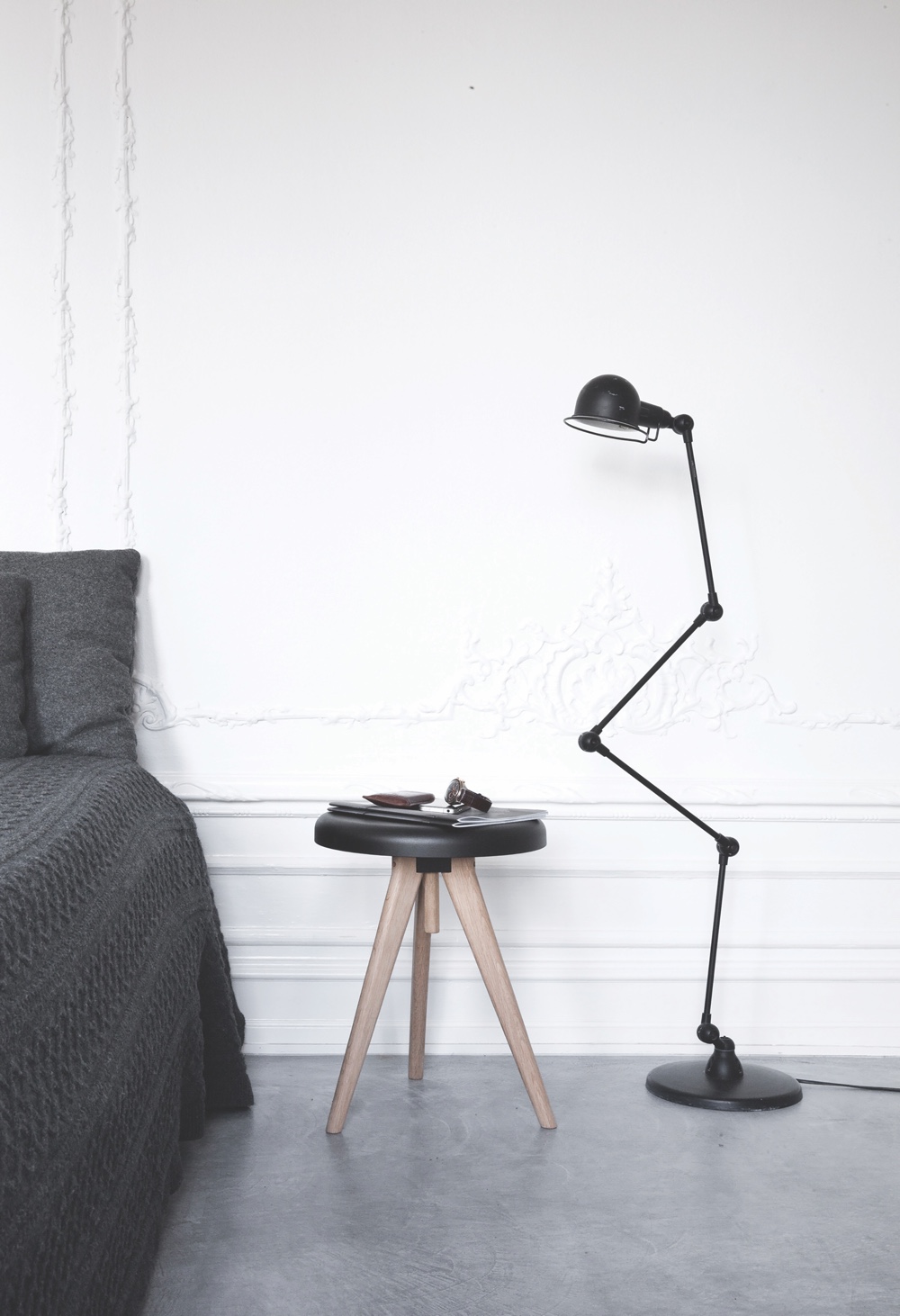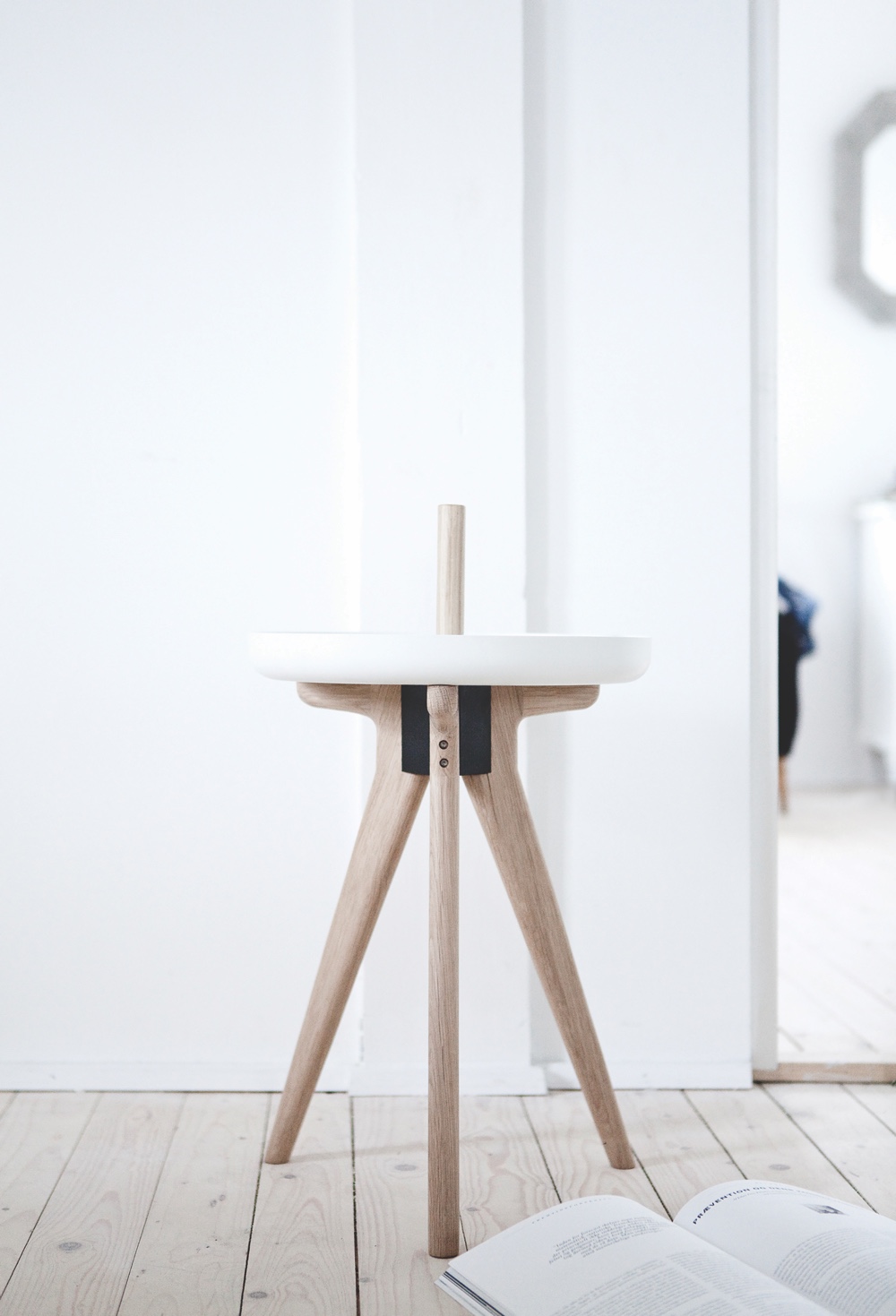 The Flip Around table and stool highlights Norm's keen sense of pragmatic design: design that is amenable to freedom in movement and functionality.
Milk Lamp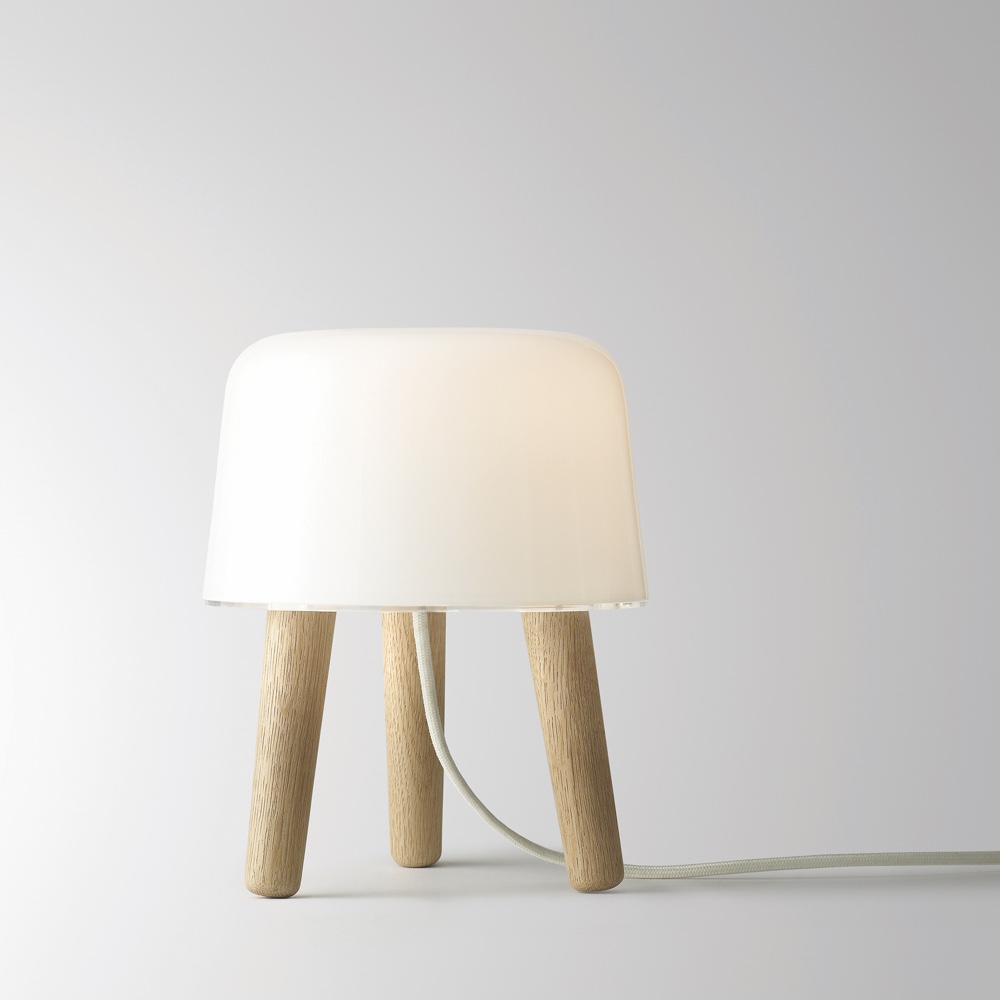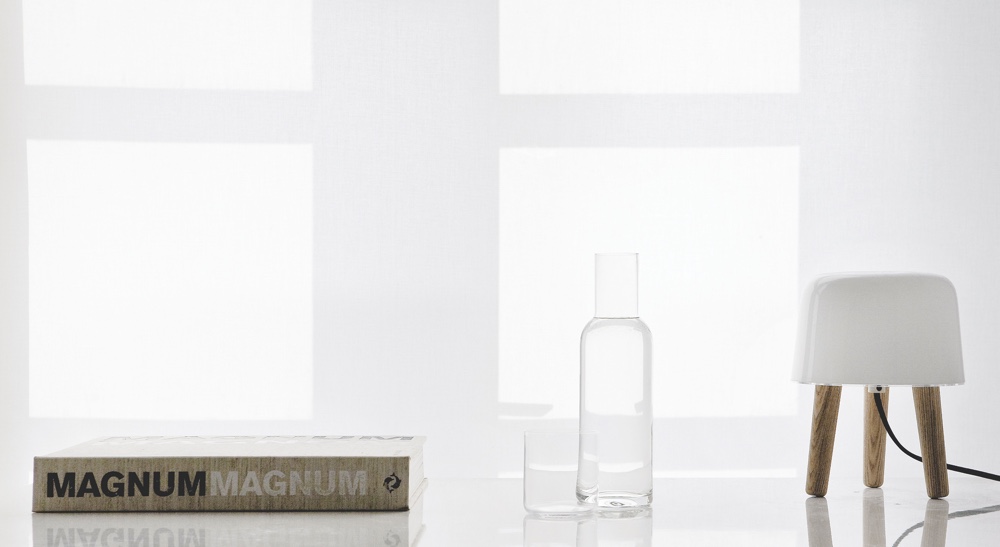 Combining wood and glass, the Milk Lamp for &tradition is the quintessence of simple Nordic design. Quiet and elegant, it can be placed anywhere, acting as a perfect zen-like lighting feature.
Nepal Projects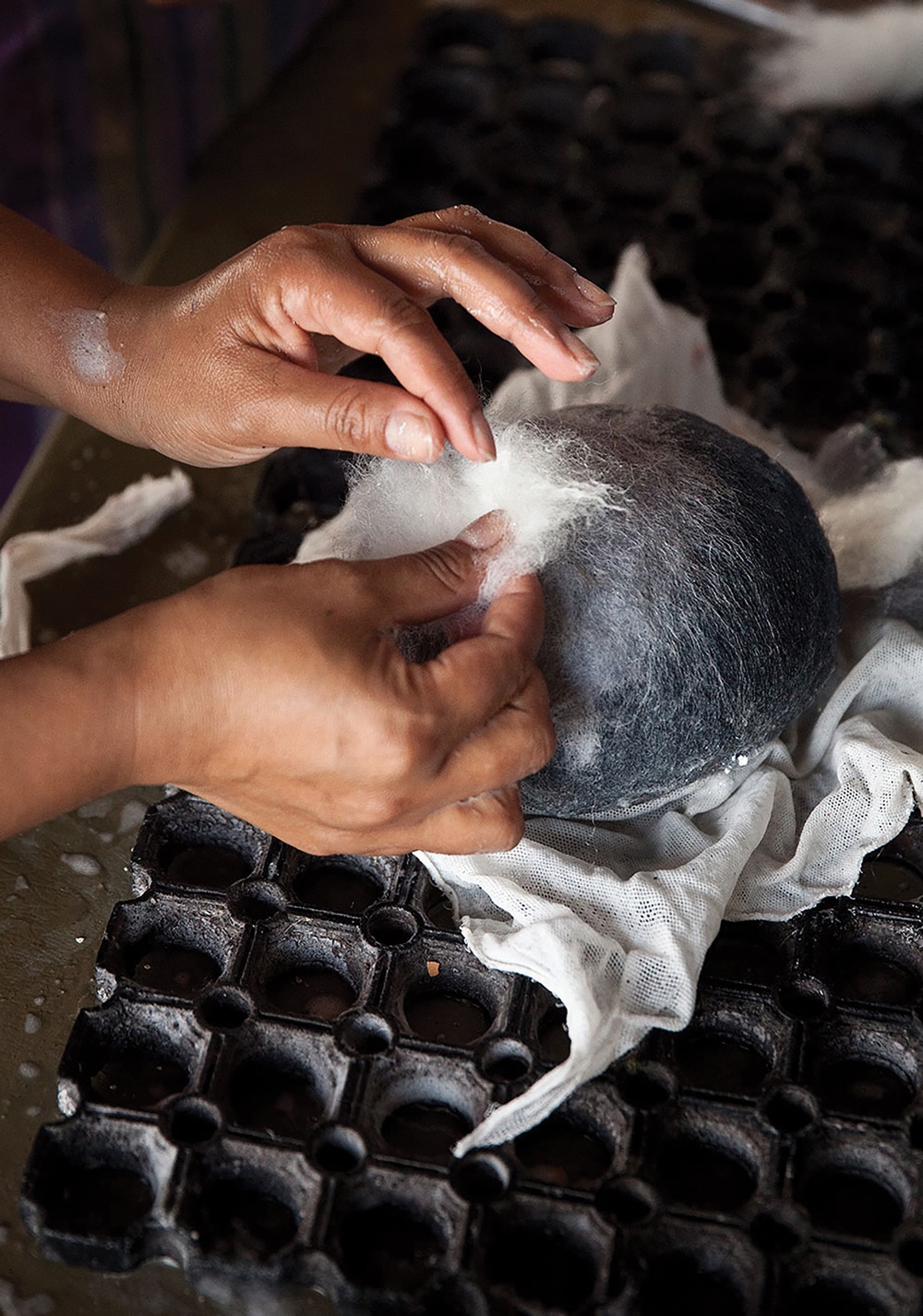 Nepal Projects process.
As part of an exciting and engaging Nepalese community development project, Norm teamed with Note Design Studio, Afteroom and A hint of Neon, to create a new collection of handmade designs for Danish design brand Menu, in collaboration with craftspeople in Nepal. This project is an alliance with Danida, Denmark's development cooperation that aims to fight poverty by using human rights and economic growth.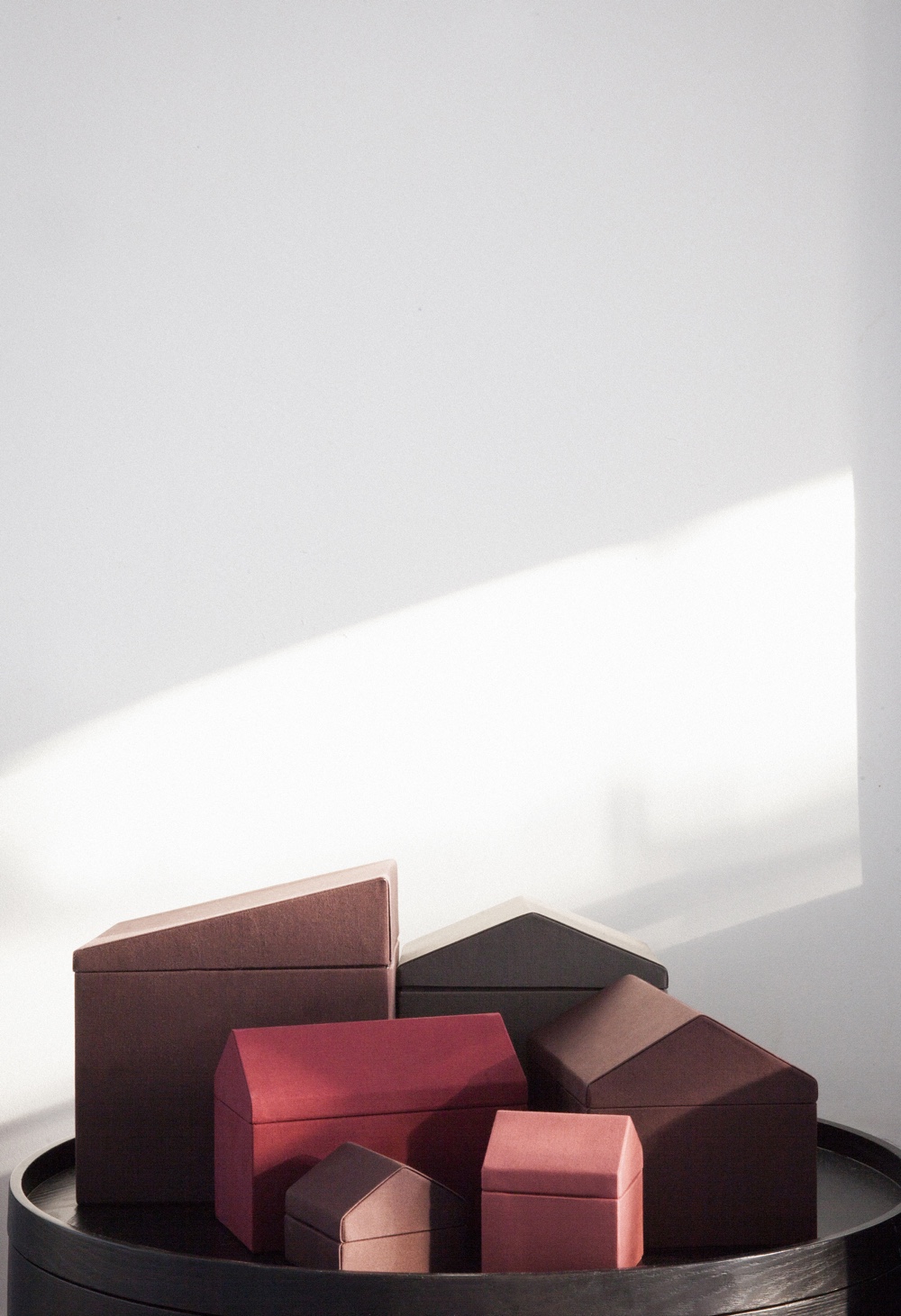 Accessory boxes in paper and textile by Note Design Studio.
The community development project provides girls and young women in Nepal, many of whom are tricked into prostitution, sent to India and shunned by their families, with the opportunity to support themselves. Girls and young women are able to use their impeccable weaving skills and Nepal's natural resources to create minimal and timeless designs for Menu.
Norm.Architects head up the design department at Menu.
Items from the Nepal Project include: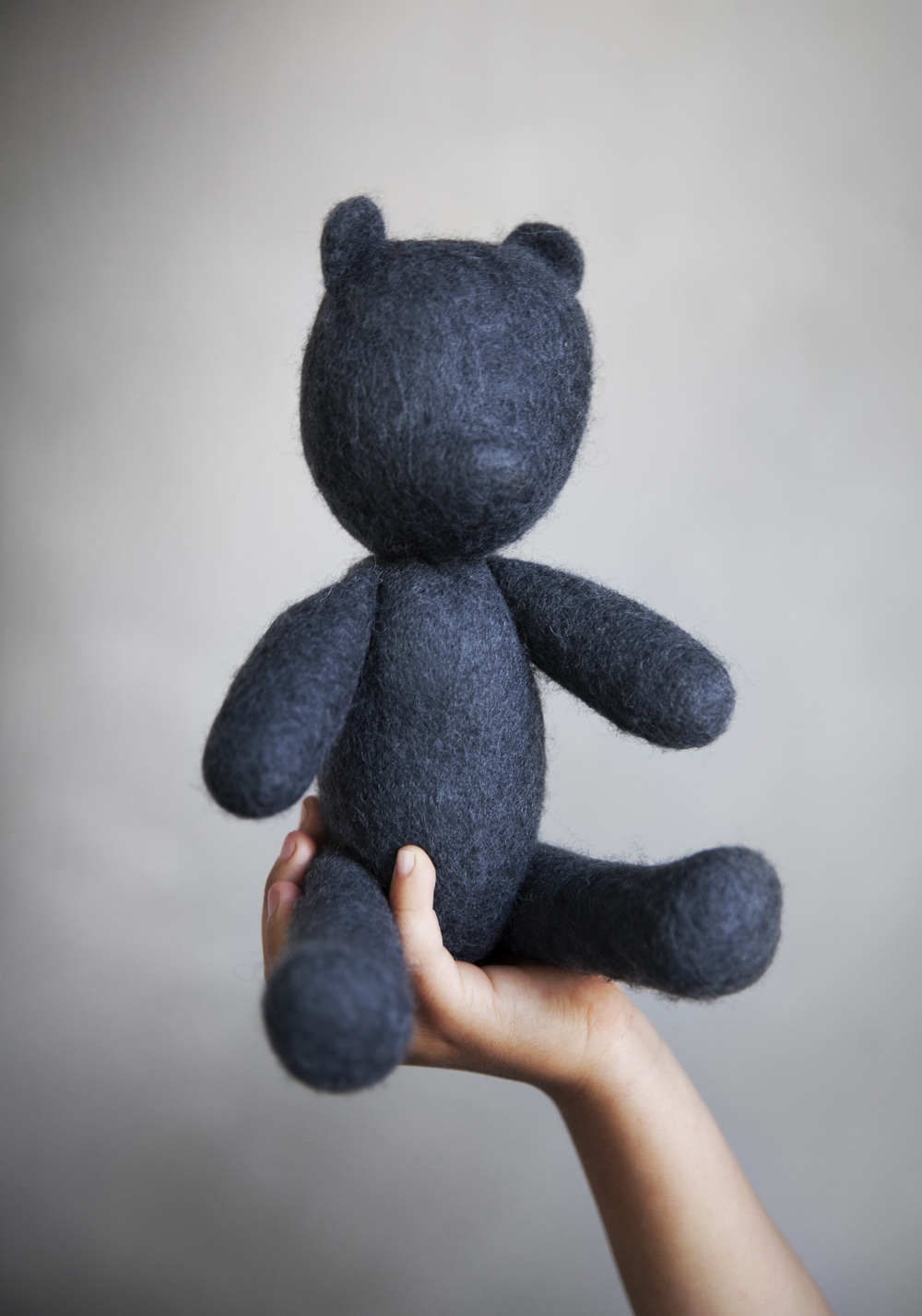 Minimalist teddy bear by Afteroom.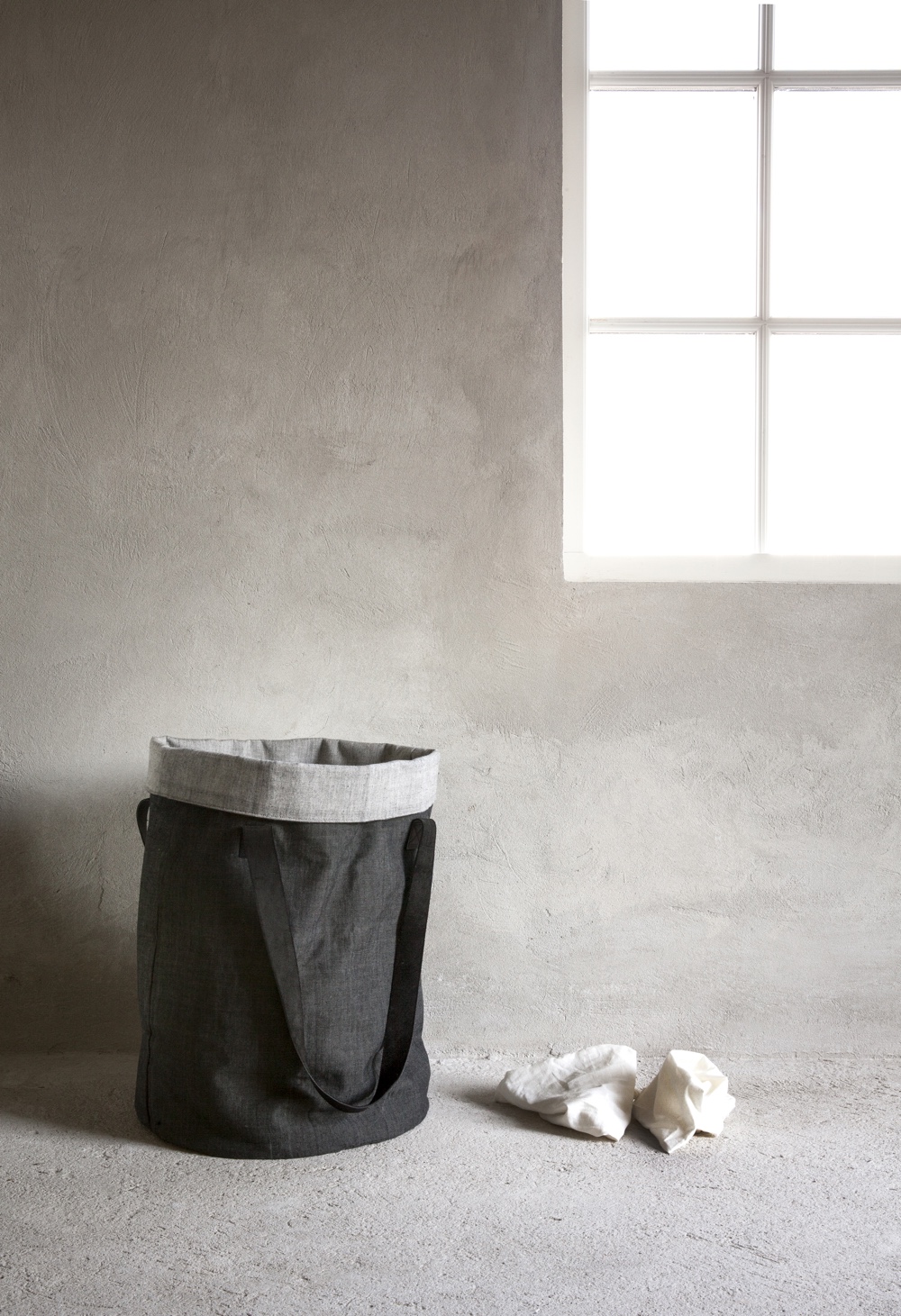 Canvas laundry bag by Norm.Architects.
All images via Norm.Architects.