Renowned Danish brand Republic of Fritz Hansen launched a superlative collection of objects at the recent Salone del Mobile in Milan. Simply titled "Objects", the collection comprises a mix of new and classic designs by Danish and international designers, including Arne Jacobsen, Jaime Hayon, Studio Roso and Wednesday Architecture.
Each object is a reflection of Fritz Hansen's passion for good design that is useful, aesthetic and unobtrusive. The collection, with an inherent Nordic edge, incorporates a mirror, candleholders, vases, the Dot™ stool, a foldable tray table, cushions and throws.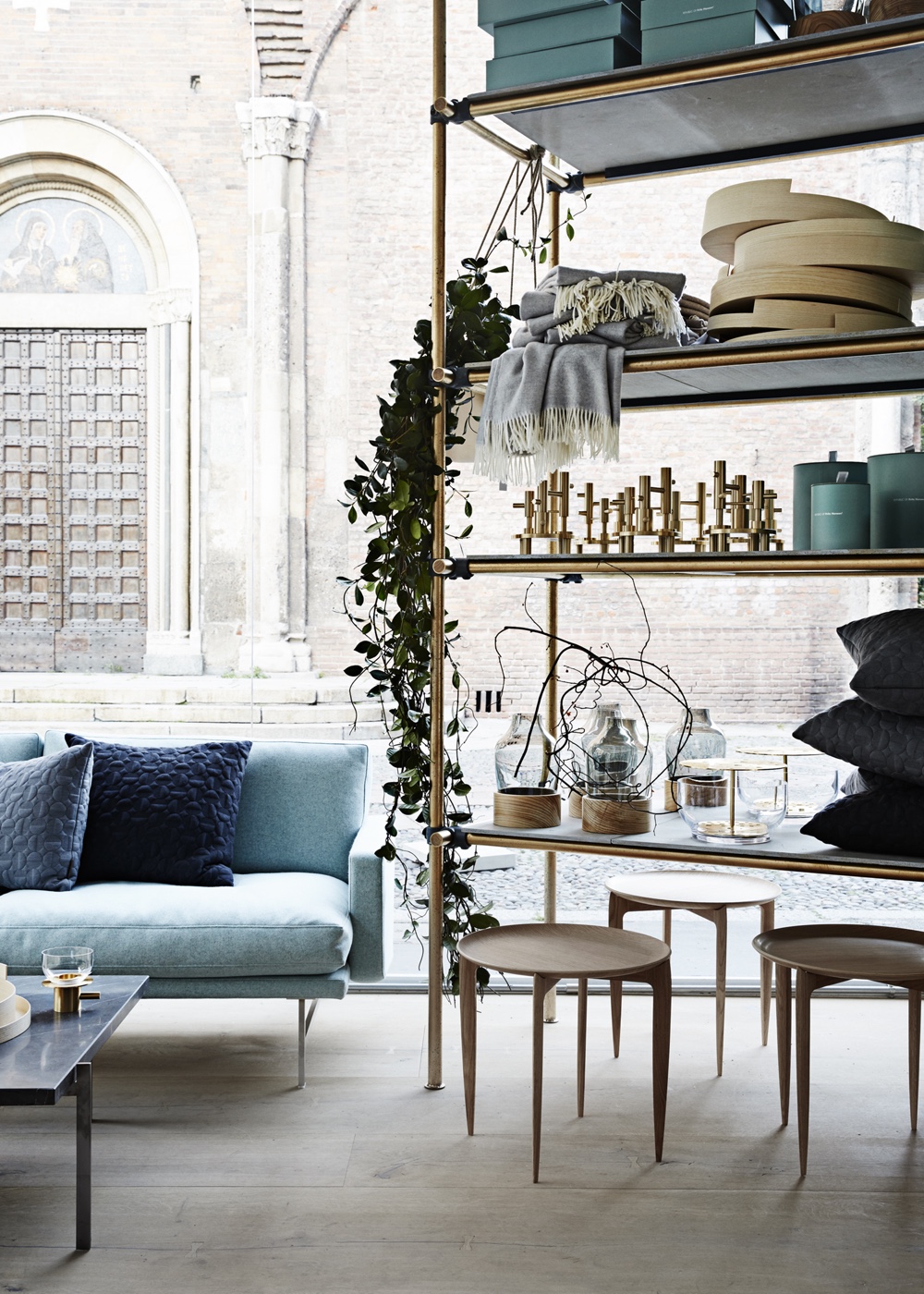 "Objects".
The "Objects" collection is a relatively bold venture for Republic of Fritz Hansen, a company best known for its classic and novel furnishings as created by many world-class designers (most notably Arne Jacobsen, Cecilie Manz, Hans J. Wegner, Jaime Hayon and Poul Kjærholm). In order to create "Objects", Fritz Hansen delved deep into its rich history and involved contemporary Danish and international designers so as to maintain and extend this history. In a press release, Christoffer Back, Director, Fritz Hansen Objects explains: "[This] resulted in a family of items that can make you stop and think – and hopefully capture your fascination. They are all items that will contribute to the ambiance (sic) of your home by their mere presence alone."
Mirror
Studio Roso, a creative partnership between Danish designers Sophie Nielsen and Rolf Knudsen, designed this rather remarkable mirror which is in fact a reflecting steel plate. The mirror has a rainbow-like effect, the result of an innovative technique developed by Studio Roso. Every mirror is entirely unique when produced.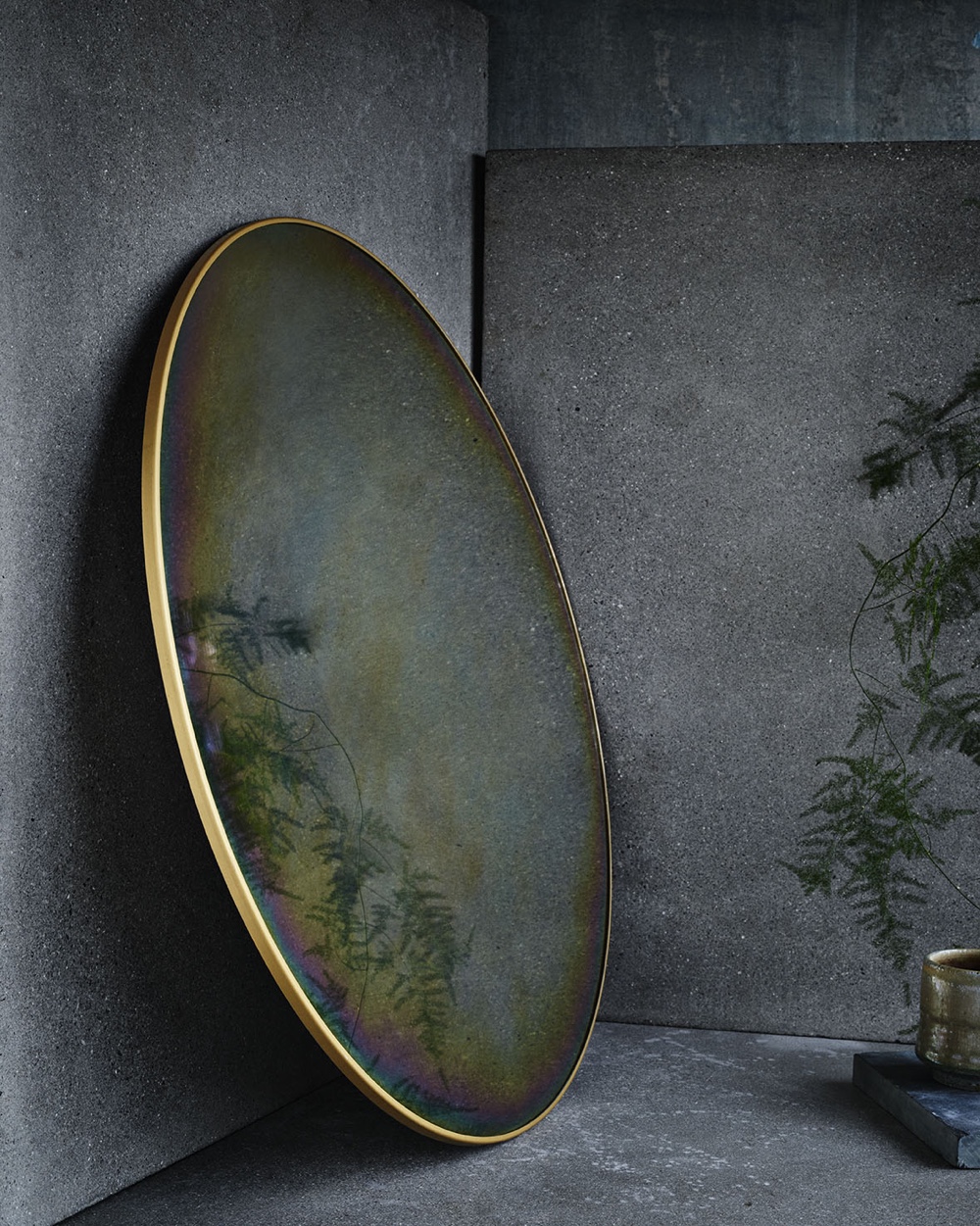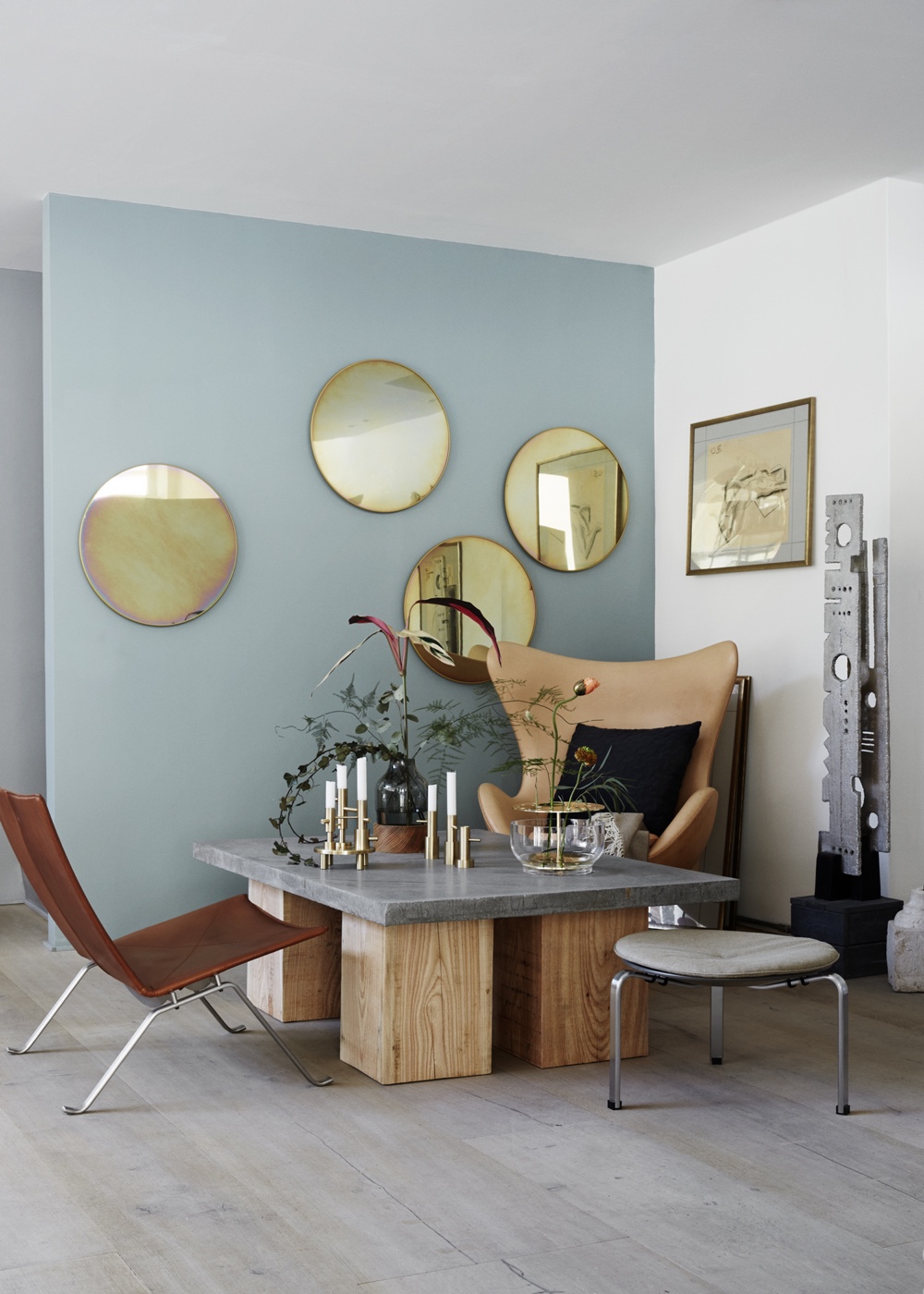 Candleholders
Spanish designer Jaime Hayon created these solid brass candleholders as a contemporary rendering of the archetypal and Dickensian-esque chamberstick. Warm, playful and presented with poise, these candleholders will engender a cosy atmosphere in any setting.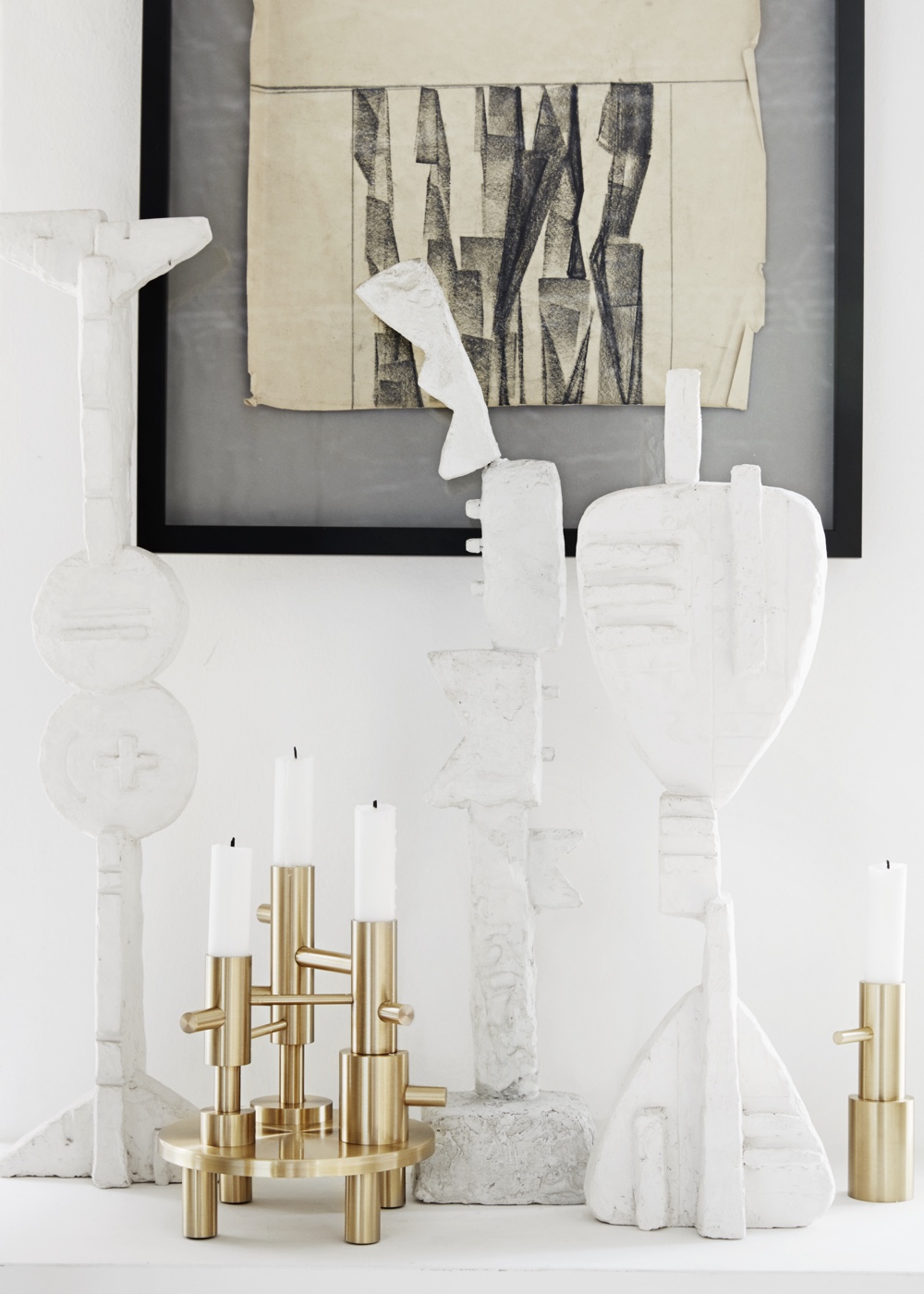 Large candleholder and single candleholder #2.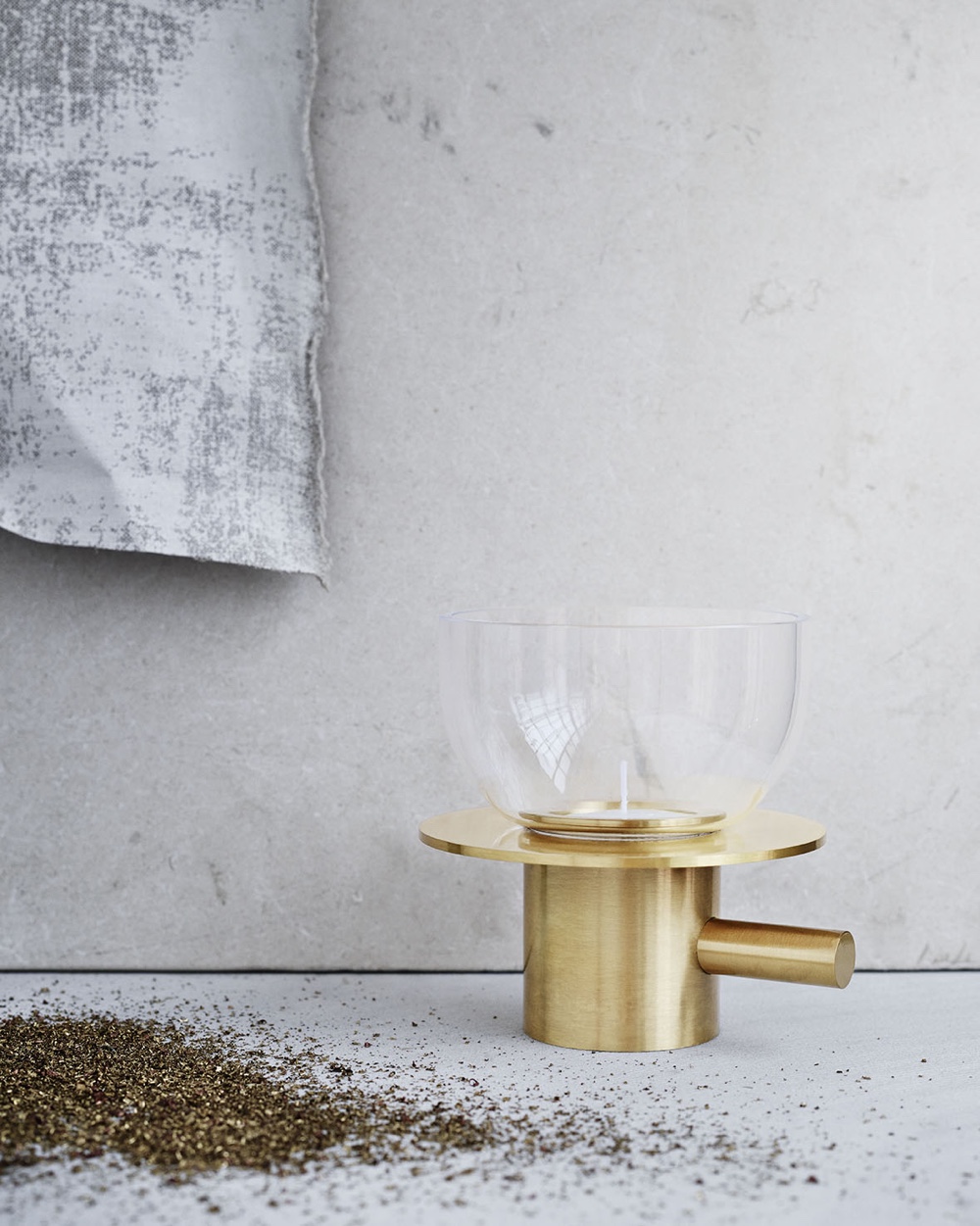 Tea light.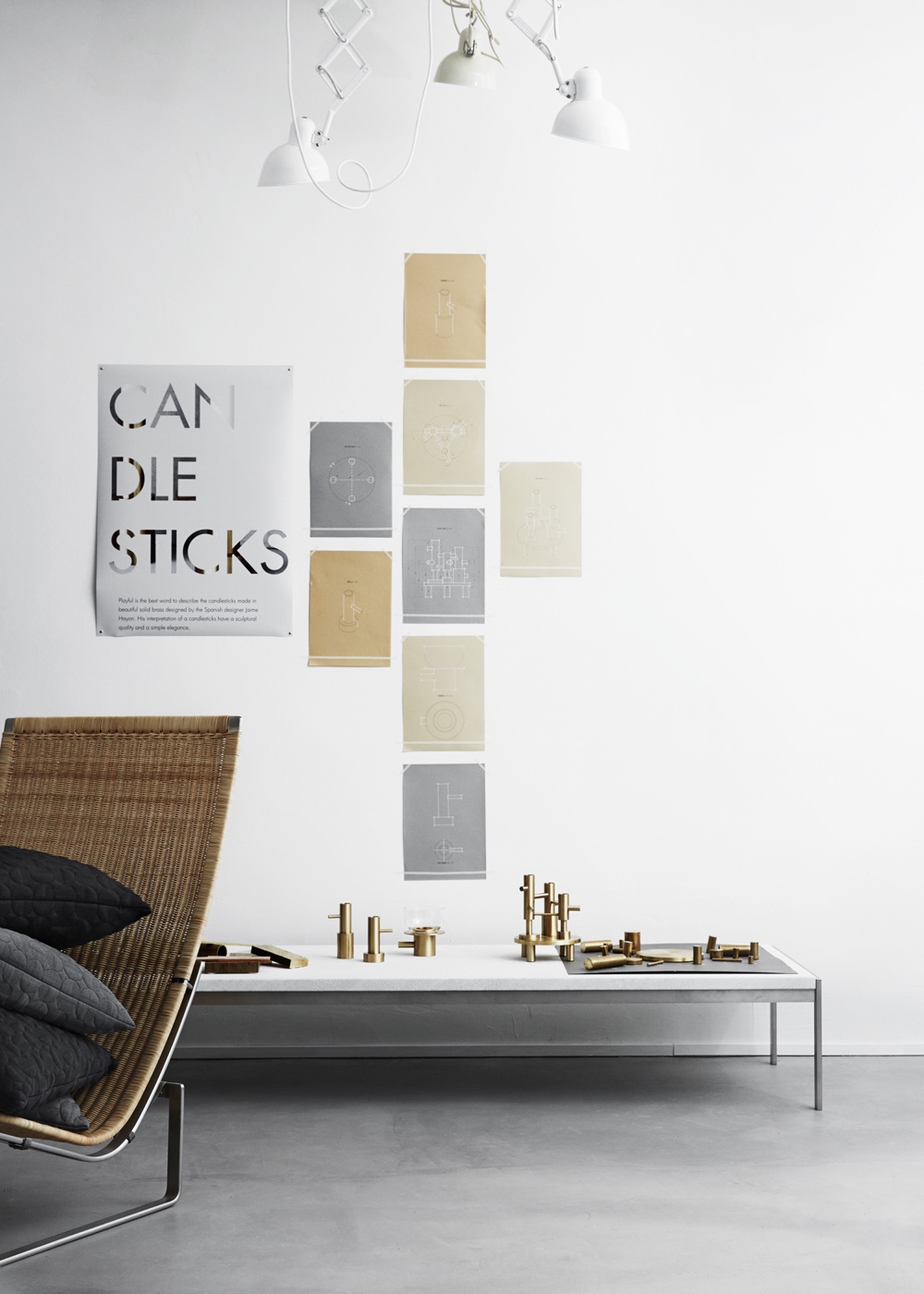 Vases
"Ikebana" is the beautiful art form of Japanese flower-arranging, where the floral display is governed by strict rules. Reflecting the spirit of Ikebana, Jaime Hayon's blown glass and brass vase allows for the precise placement of individual stems.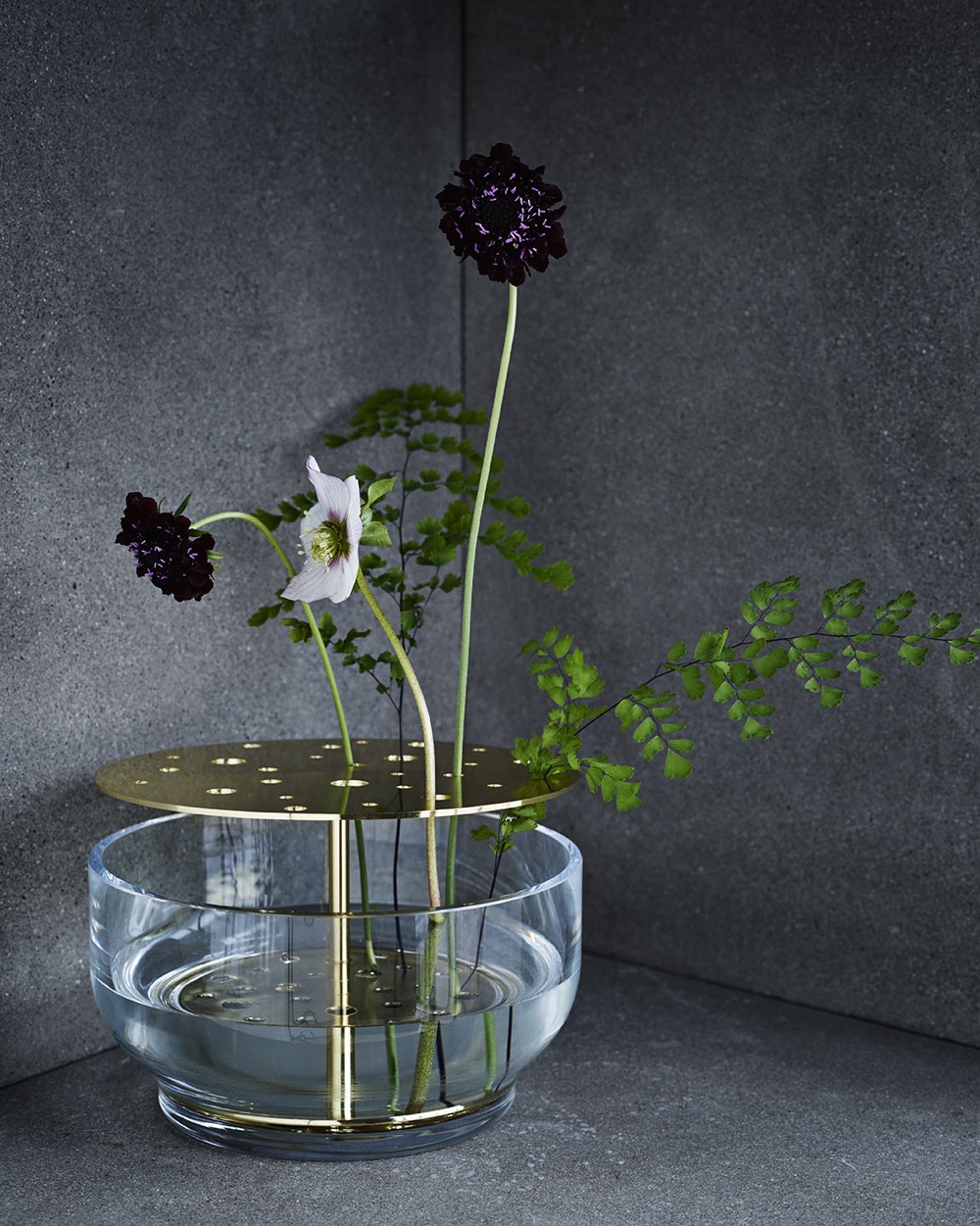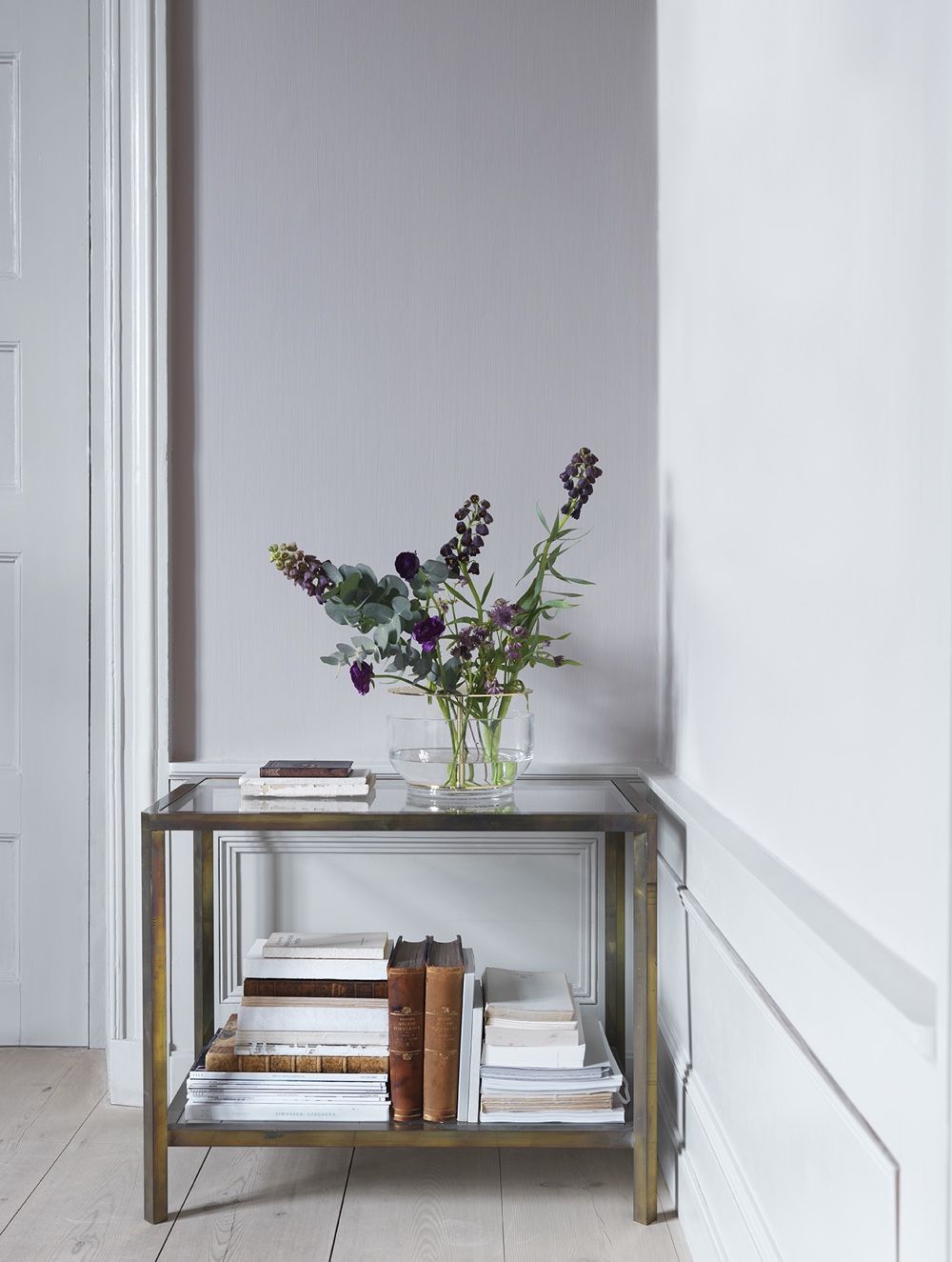 Vase Ikebana.
Jaime Hayon's high and low vases showcase the natural harmony between glass and wood, pairing a smoked blown glass vase with an untreated cedar wood base.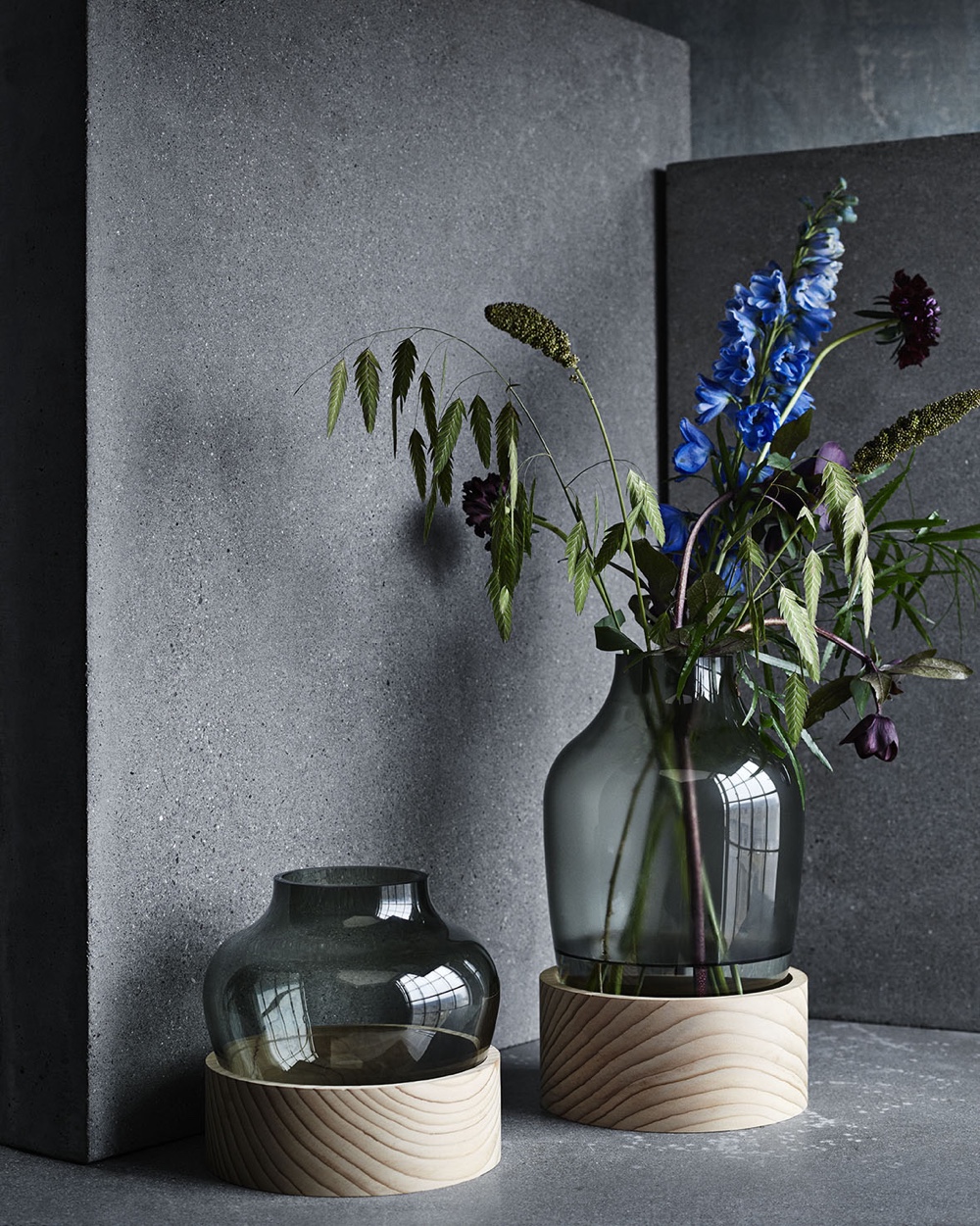 Low and high vases.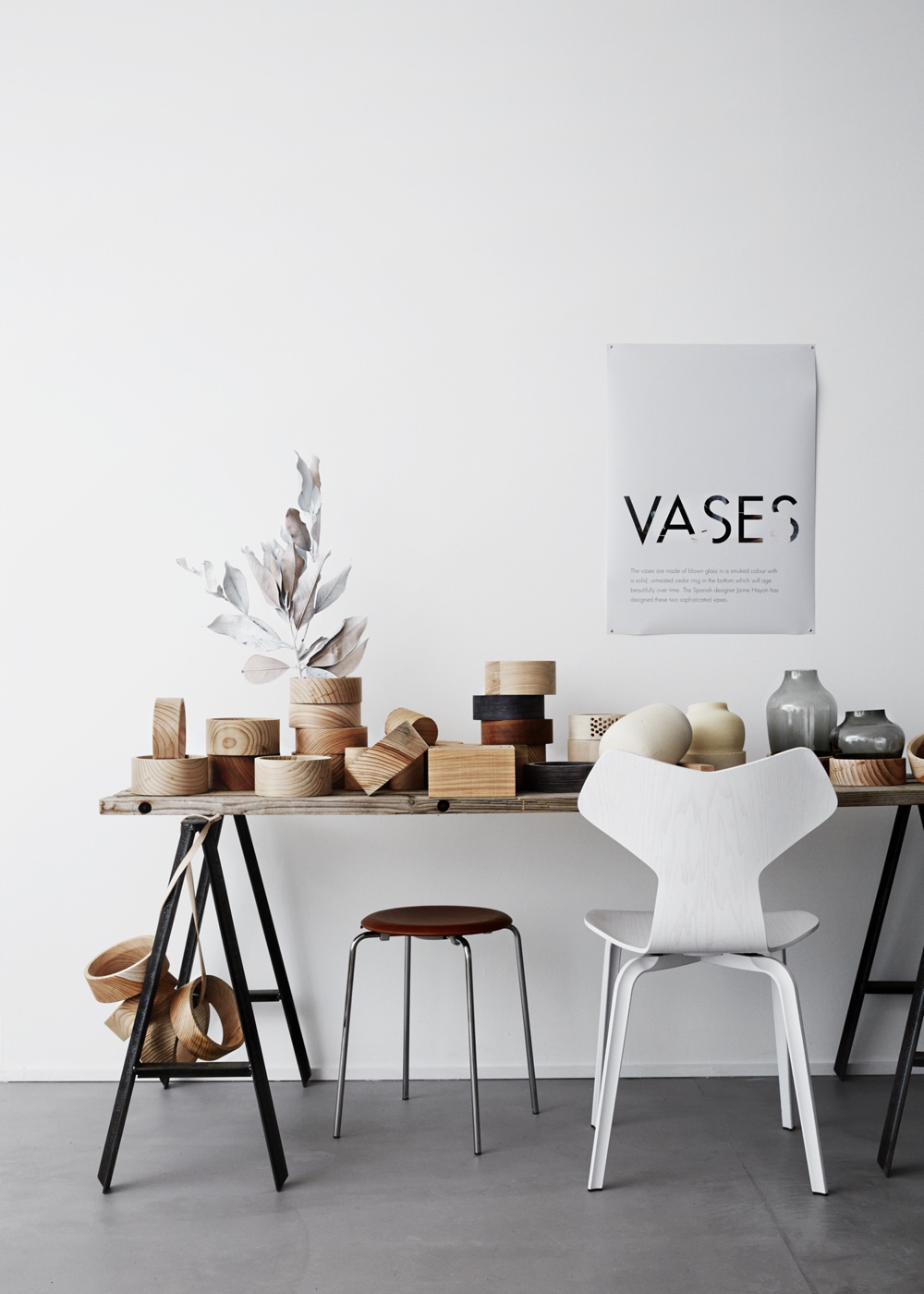 Dot Stool
The Dot™ by Arne Jacobsen is quite simply a little treasure. Designed in 1954, Jacobsen created the stackable Dot™ stool while working on his Ant™ chair. In this version, the seat is clad in leather (using offcuts from the Egg™ and Swan™ chairs).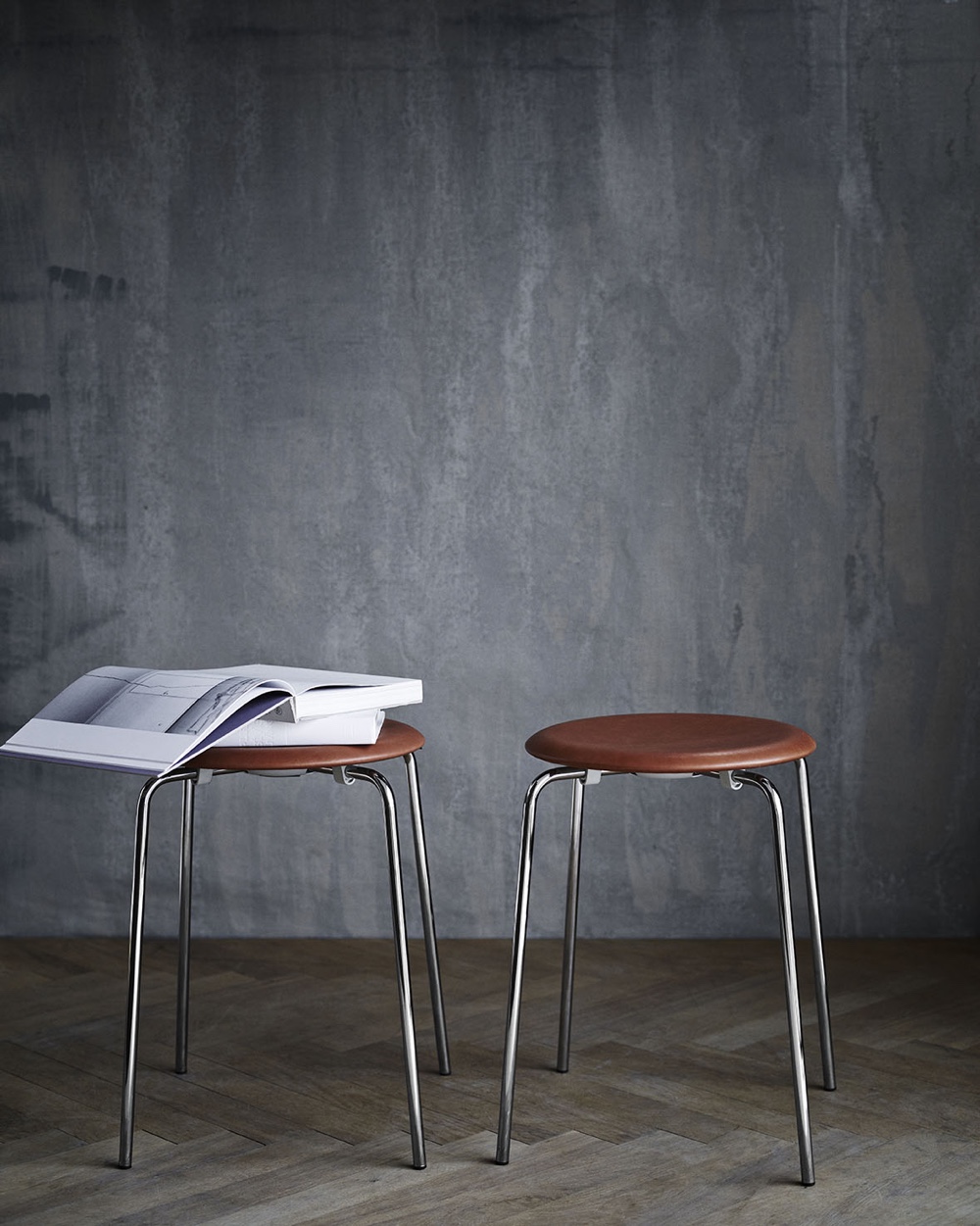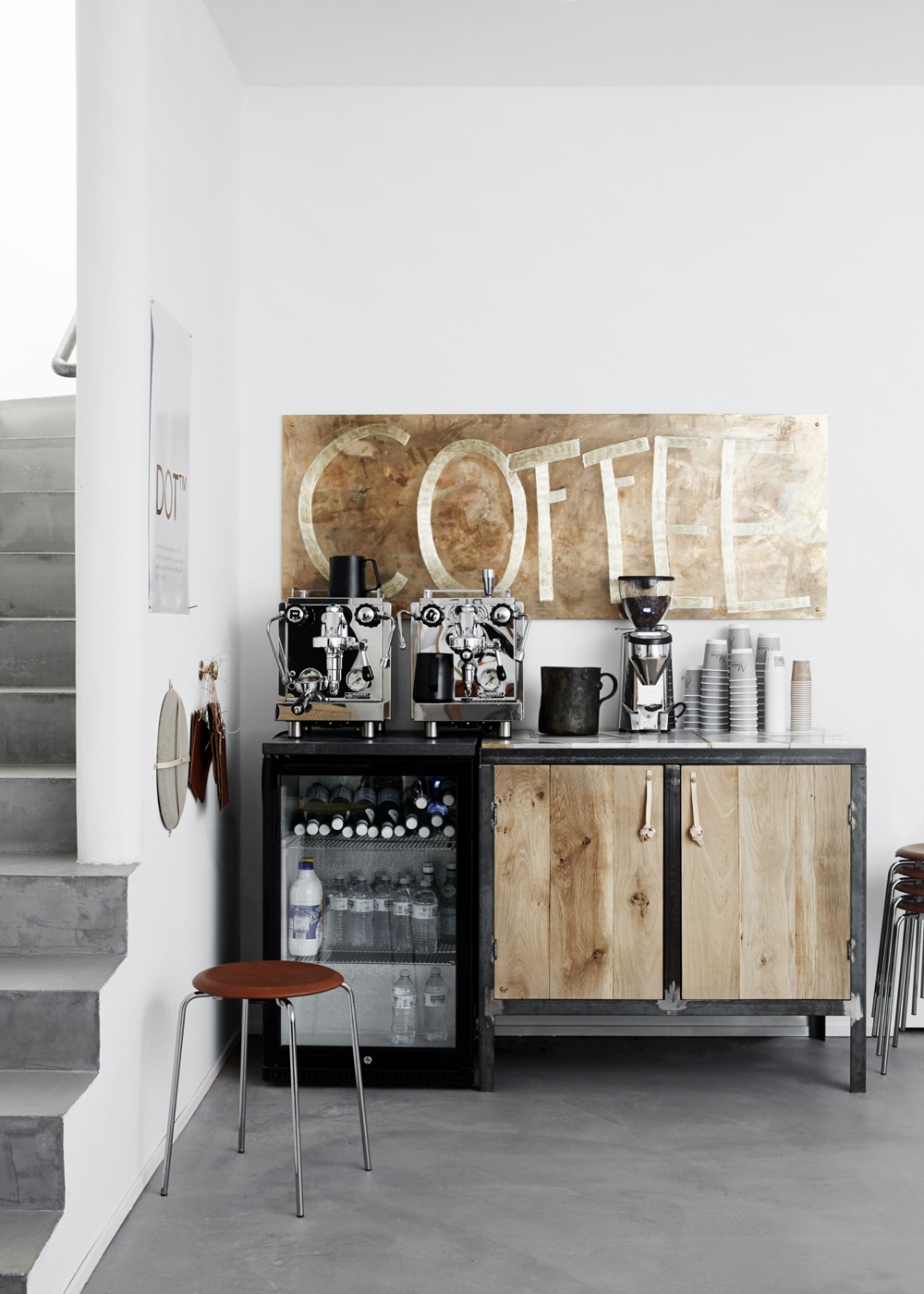 Foldable Tray Table
The Danish cabinetmakers Willumsen & Engholm designed and made this refined foldable tray table for Fritz Hansen in 1958. Crafted in moulded veneer, the tray table uses the same material as the Series 7™ chair.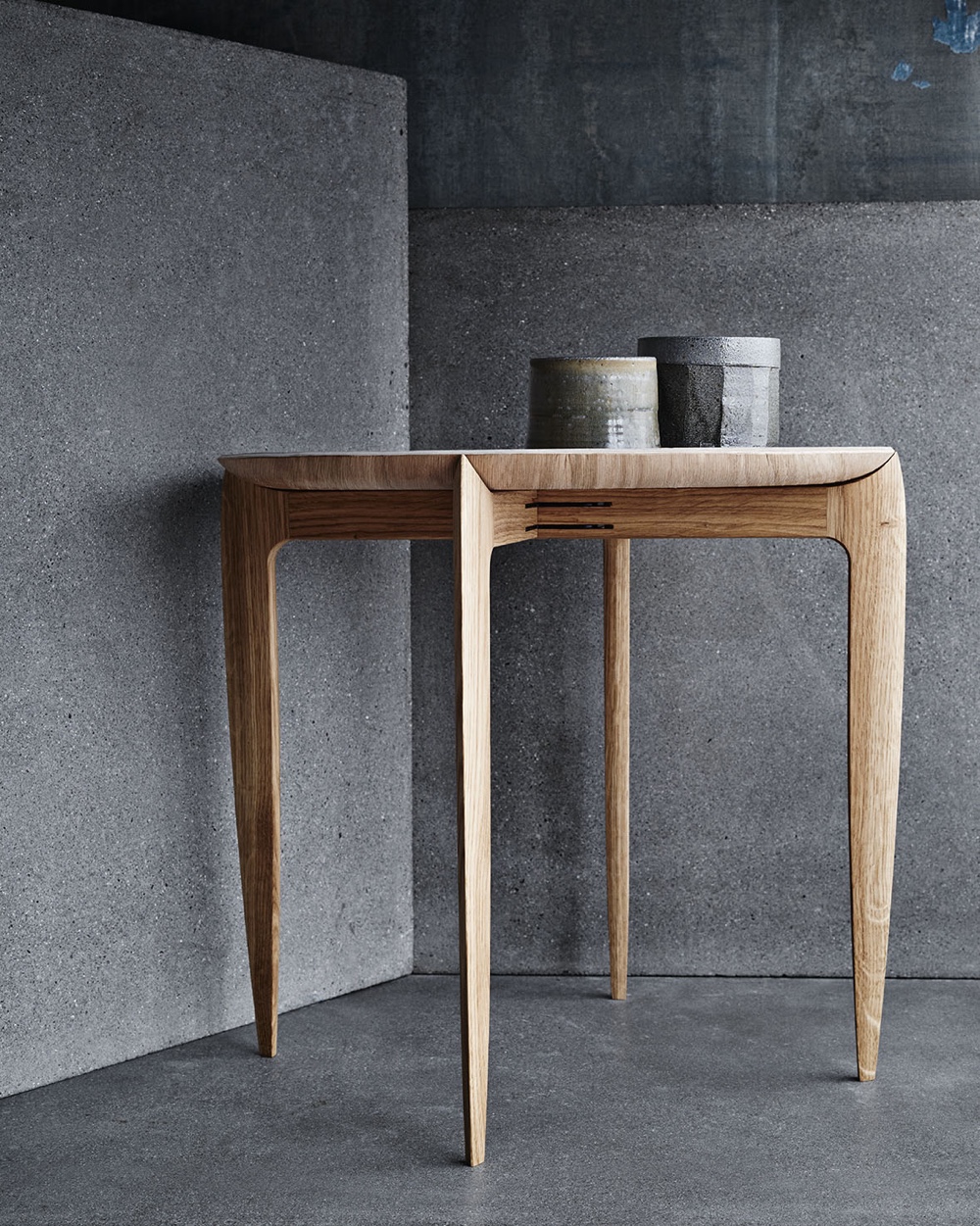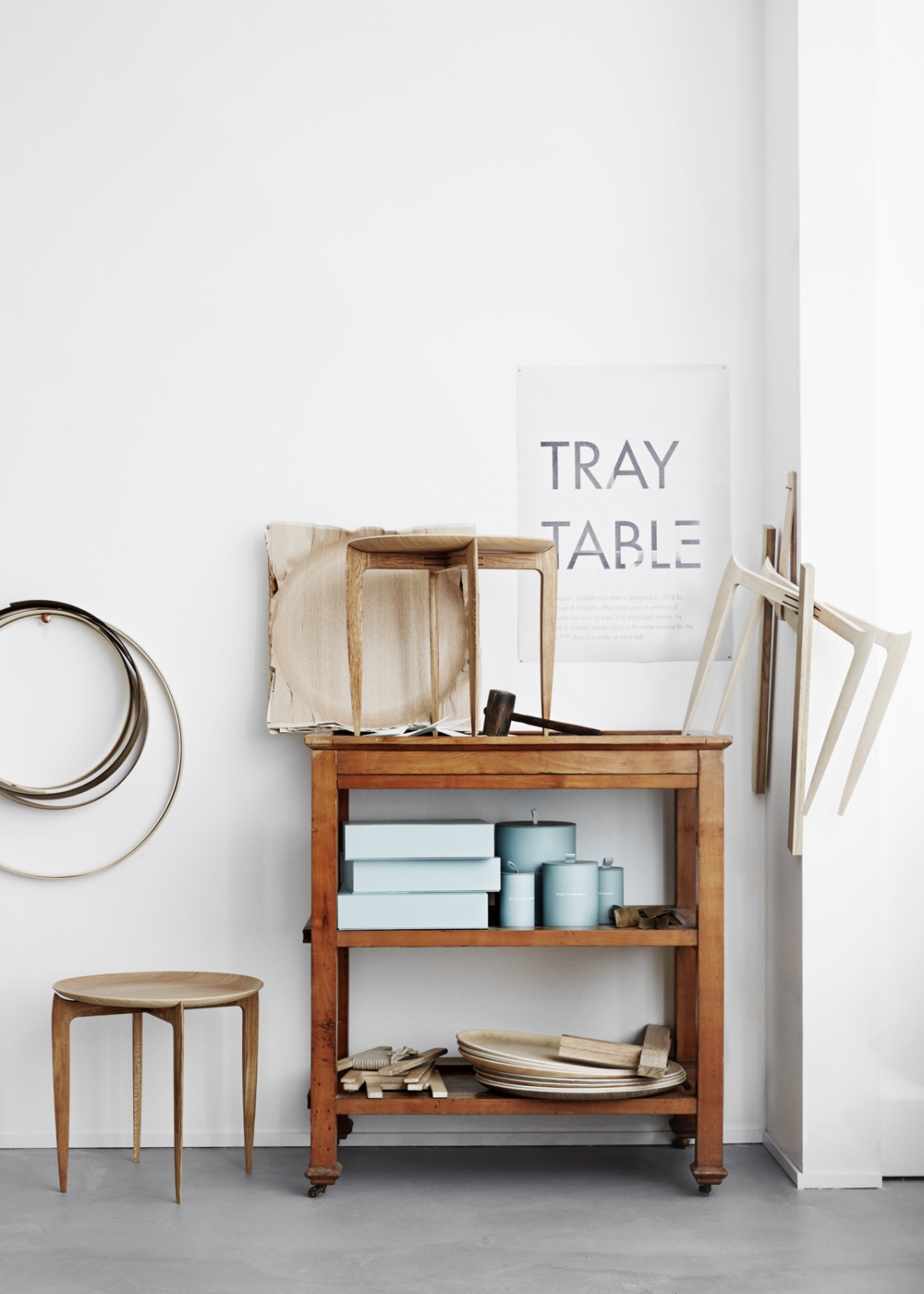 Stack Trays
Simple and elegant, the Stack trays were designed by Copenhagen-based design studio Wednesday Architecture. Made with ash wood and veneer, they use the same material as Fritz Hansen's Ant™ and Series 7™ chairs. The sculptural Stack trays draw inspiration from Nordic bentwood boxes and Shaker living.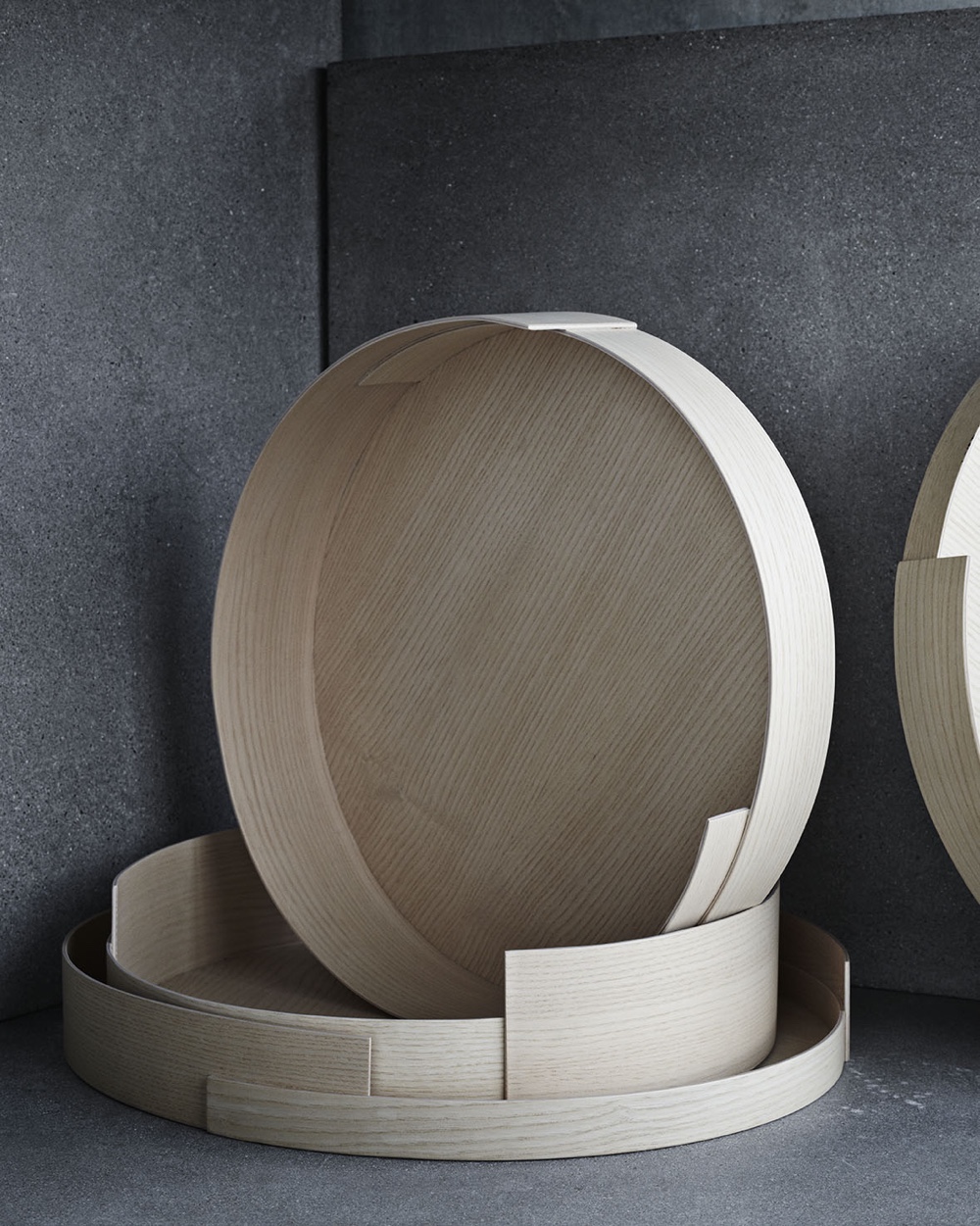 Stack trays #5 and #7.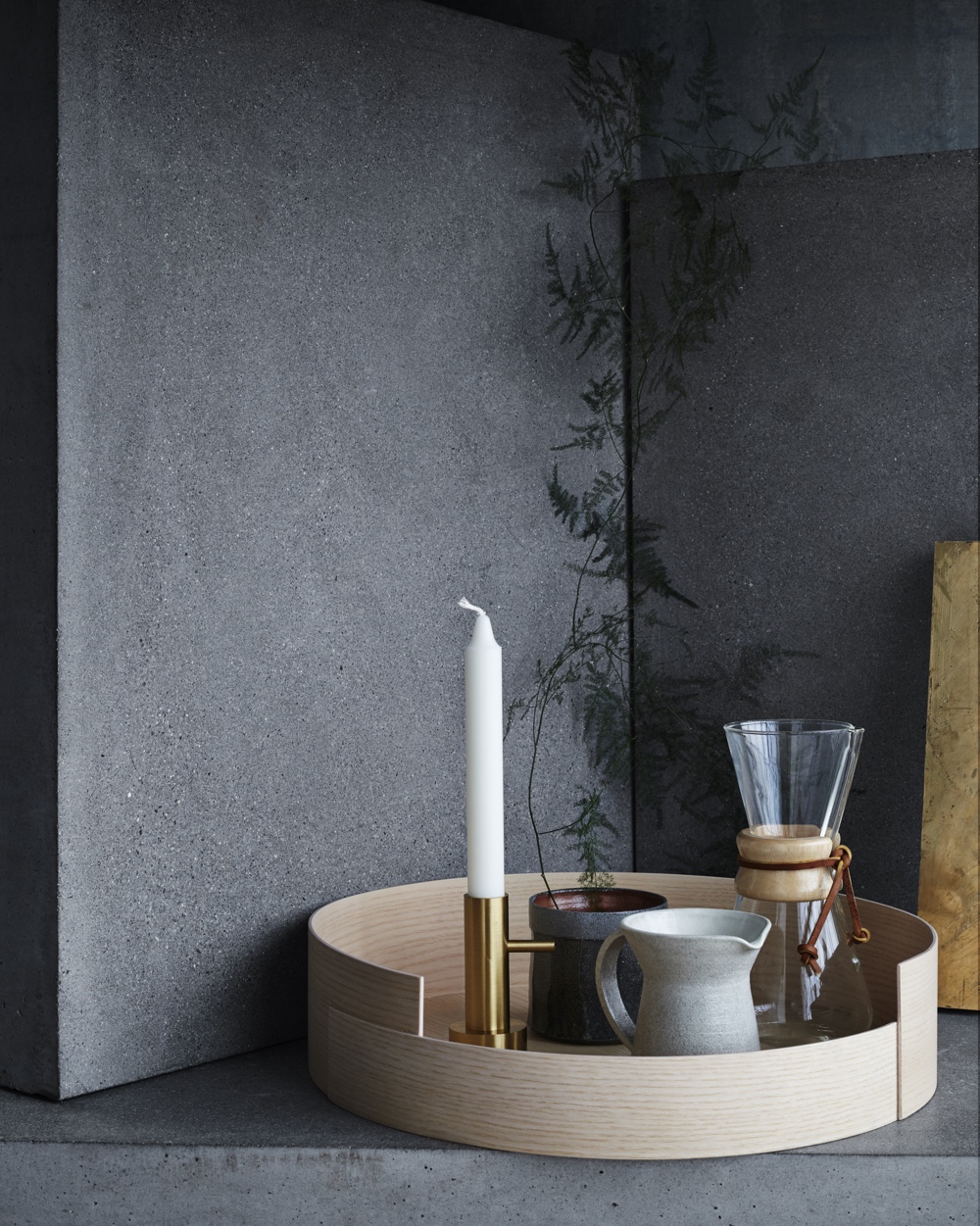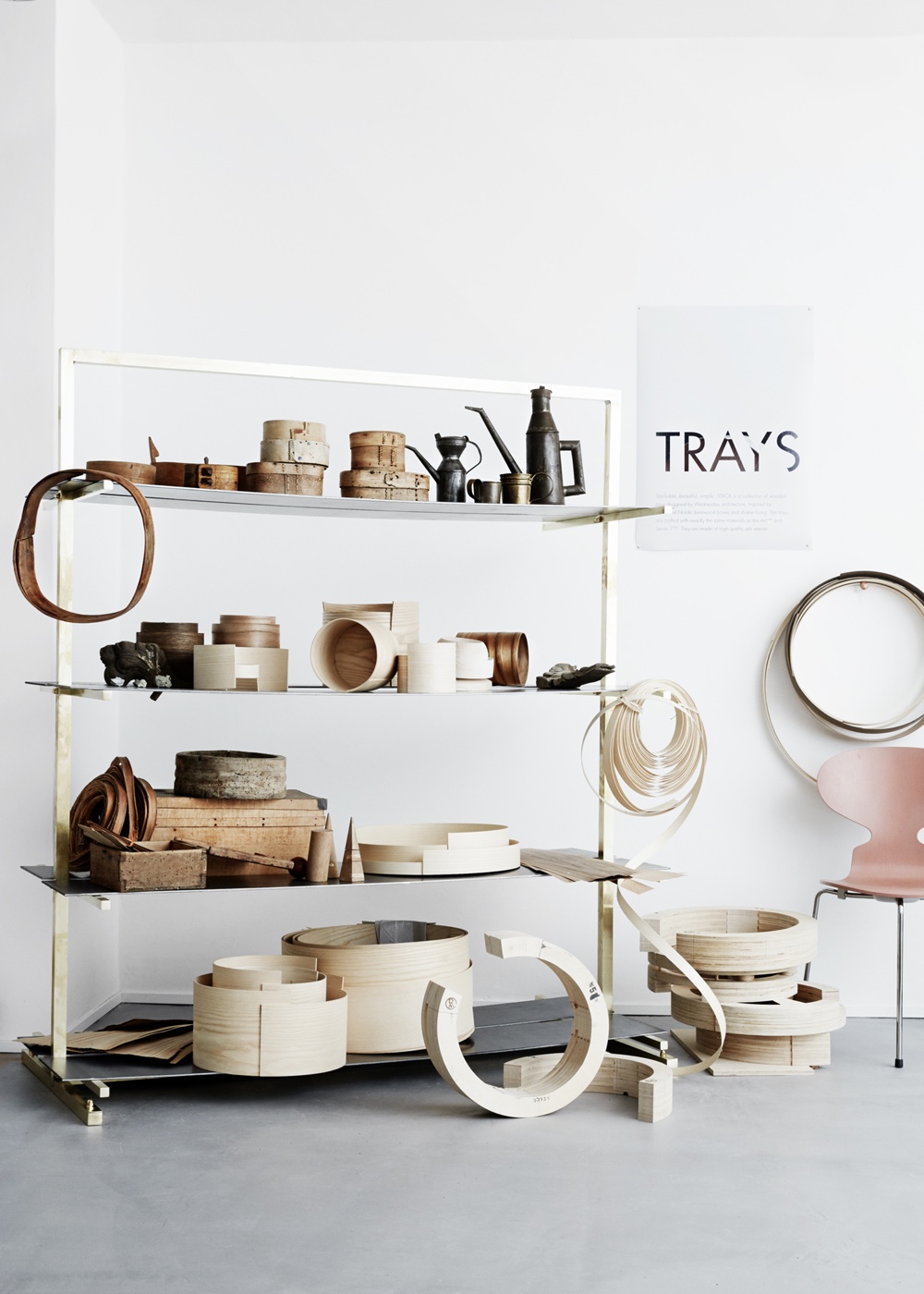 Cushion design by Arne Jacobsen
The knitted "Vertigo" pattern on these cushions was designed by Arne Jacobsen.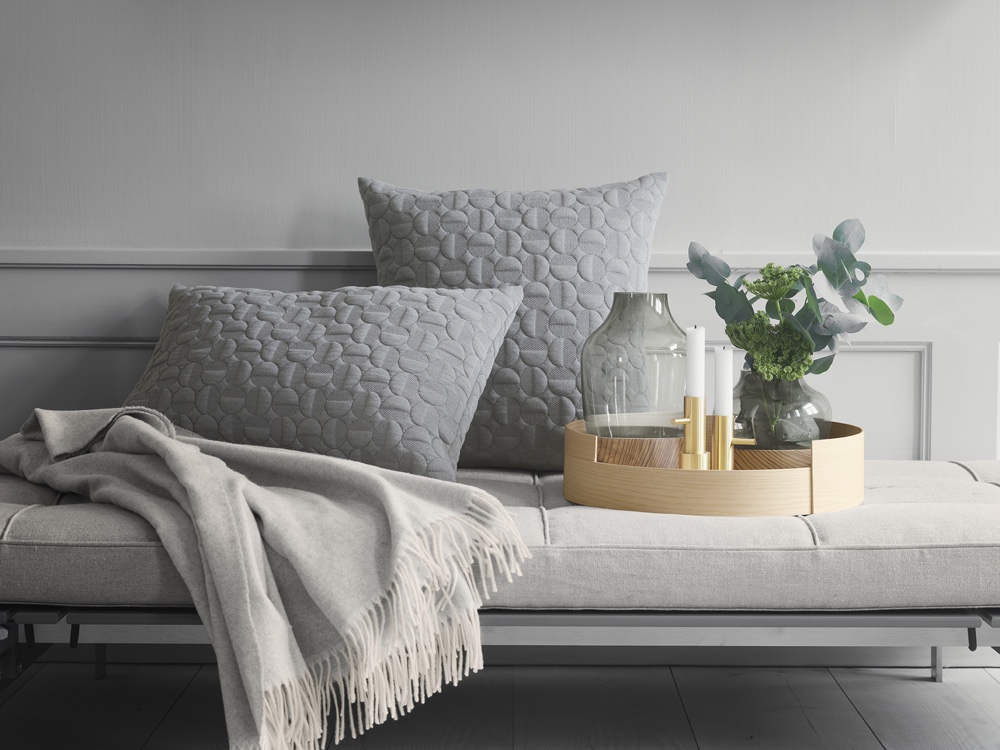 Cushions with cashmere plaid throw, high and low vases, single candleholders #1 and #2 and stack tray #5.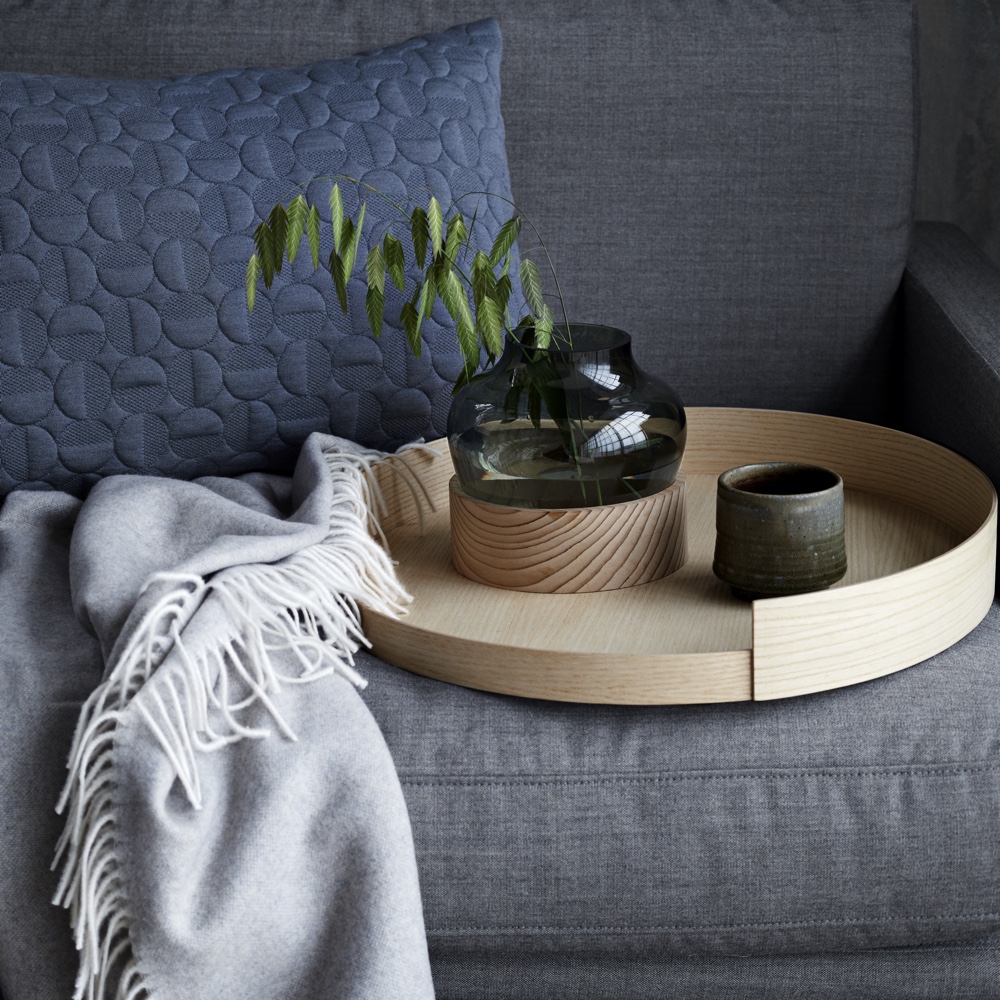 Cushion with merino wool plaid throw, low vase and stack tray #7.
All images © Republic of Fritz Hansen 2016.