It is that time of the year again when we are just about starting to brace for Halloween and the festive season beyond that. It is also a time when we see a distinct change in wardrobe, colors around us and the chill factor in the air. With fall firmly here, now is also a great time to think about making some quick redecorating choices that will serve you well for the colder months ahead. Even if the charm of sunny days on the beach is behind us, colors associated with coastal and beach style need not be relegated to the past. This fall has seen a color trend that is anything but usual – a love for navy blue and other deeper shades of blue.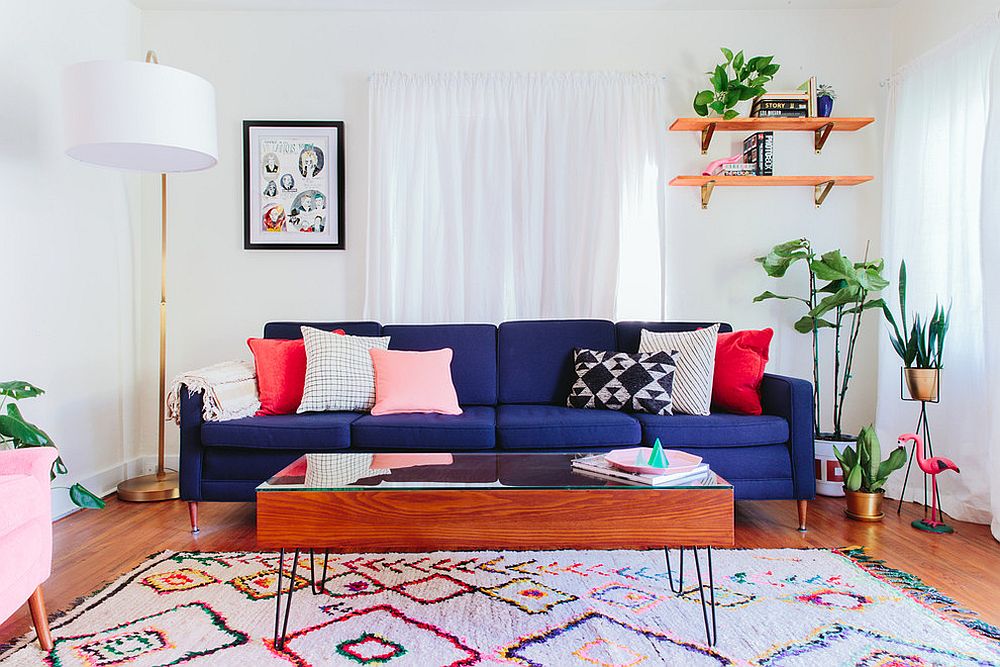 While blue is a color that is often associated with warmer months of spring and summer, the world of fashion and design has embraced it this fall. Yes, orange is still a hue that works brilliantly as fall knocks on your door. But give the new 'blue wave' a shot this year and you will see its many benefits when winter starts fading and spring rolls in. A bright blue sofa in the living feels appropriate all year long and seamlessly blends in with a variety of styles. This is why we bring to you one of the top living room decorating trends of the season – the bright blue couch.
Finding the Right Style
We have often talked about how blue is a color that seamlessly combines with pretty much any style that you can think of. Yes, beach style spaces and coastal themed interiors feel like more organic living rooms for the big, bright blue sofa. But the navy blue sofa can also be at the heart of the rustic living room in white and wood, shabby chic living space clad entirely in white or even that posh, contemporary home with a sophisticated living space. It is more the build of the sofa and finishing material that largely go on to define the style of the blue sofa rather than just the hue.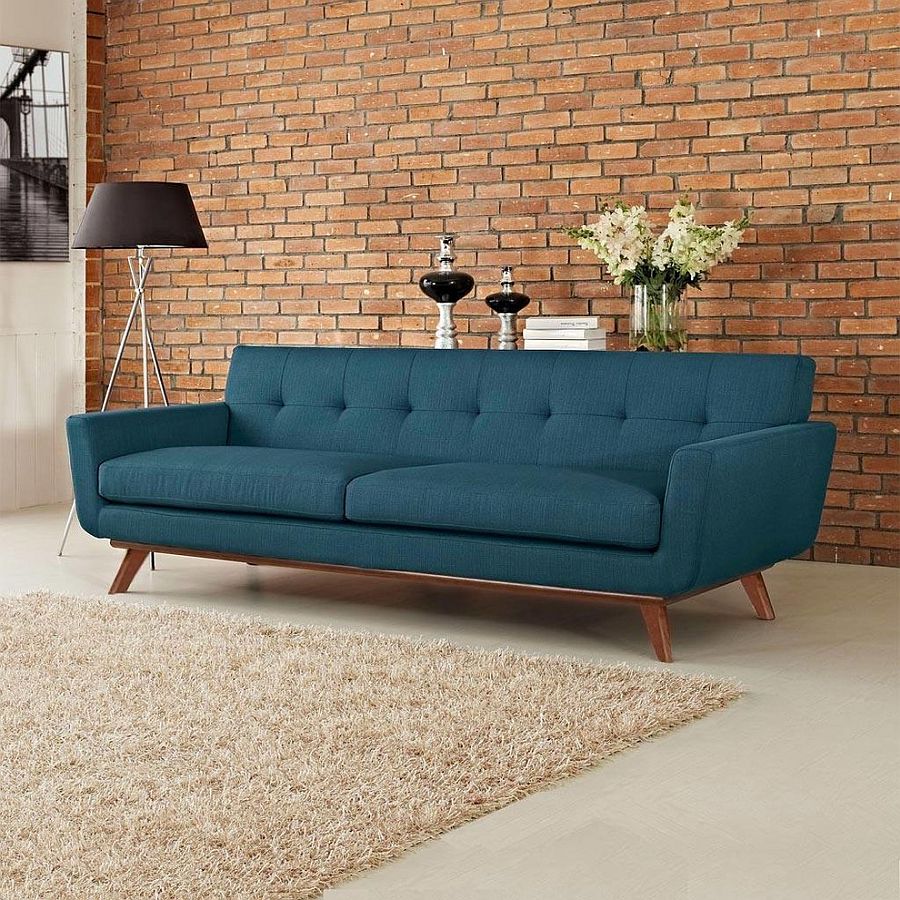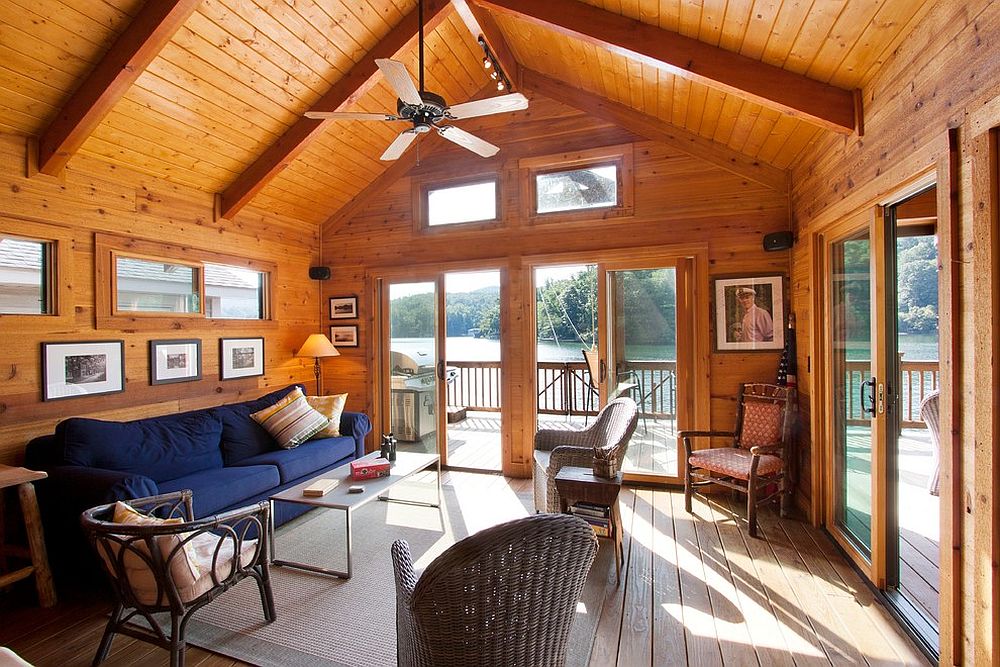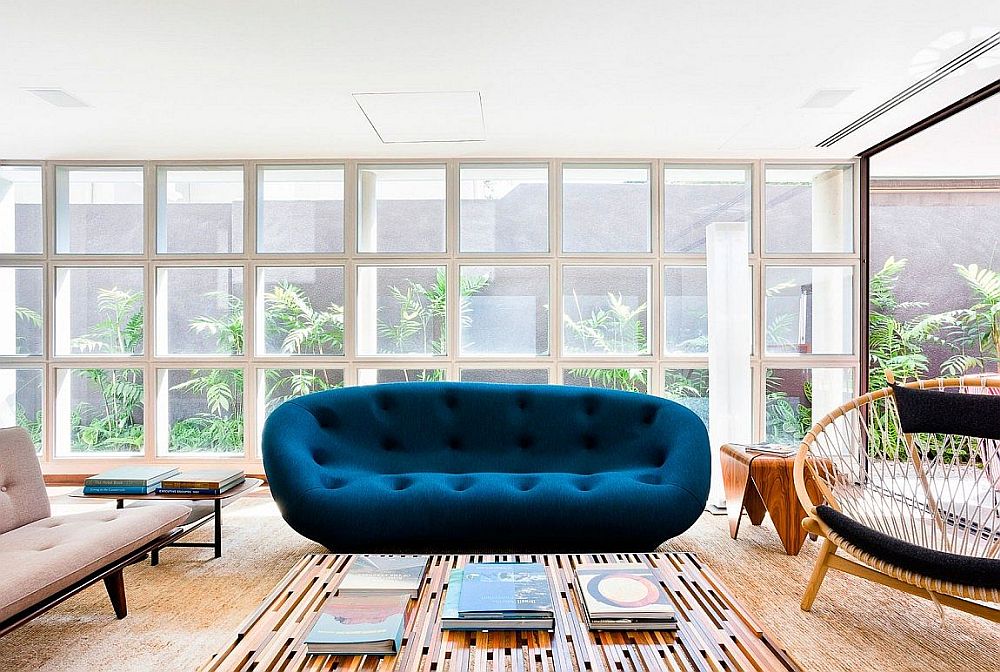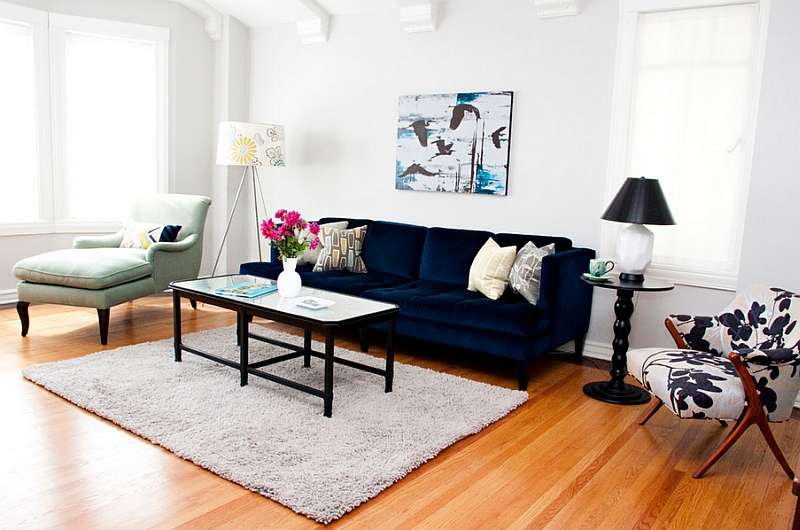 RELATED: Dining Out in Your New Navy Blue Dining Room: Bringing the Picnic Scenery Inside
Working with Space on Offer
Space is a constraint that we all have to work around in the living room and in the open plan living area, it is the bold blue sofa that anchors it and defines its boundaries. A large sectional in navy blue instantly garbs your attention; even so if you set it against a monochromatic and neutral backdrop. In the small living area, family room or the sunroom, a simple couch in navy blue can weave together all the different décor pieces even if the style is eclectic.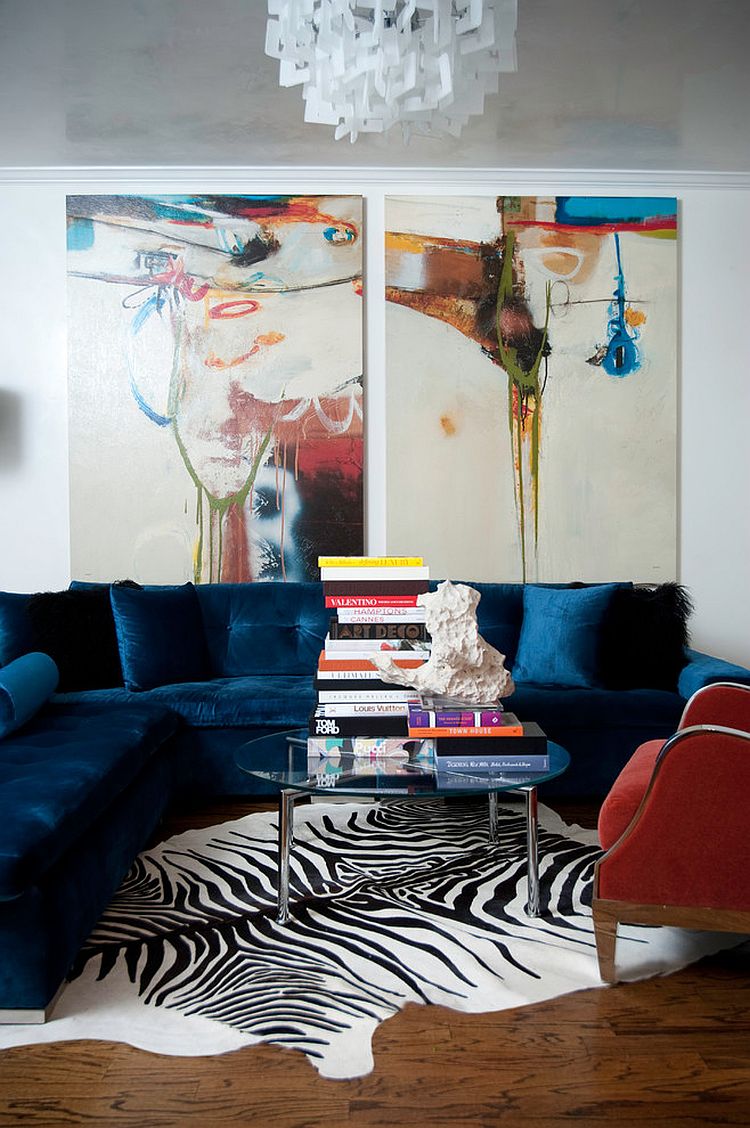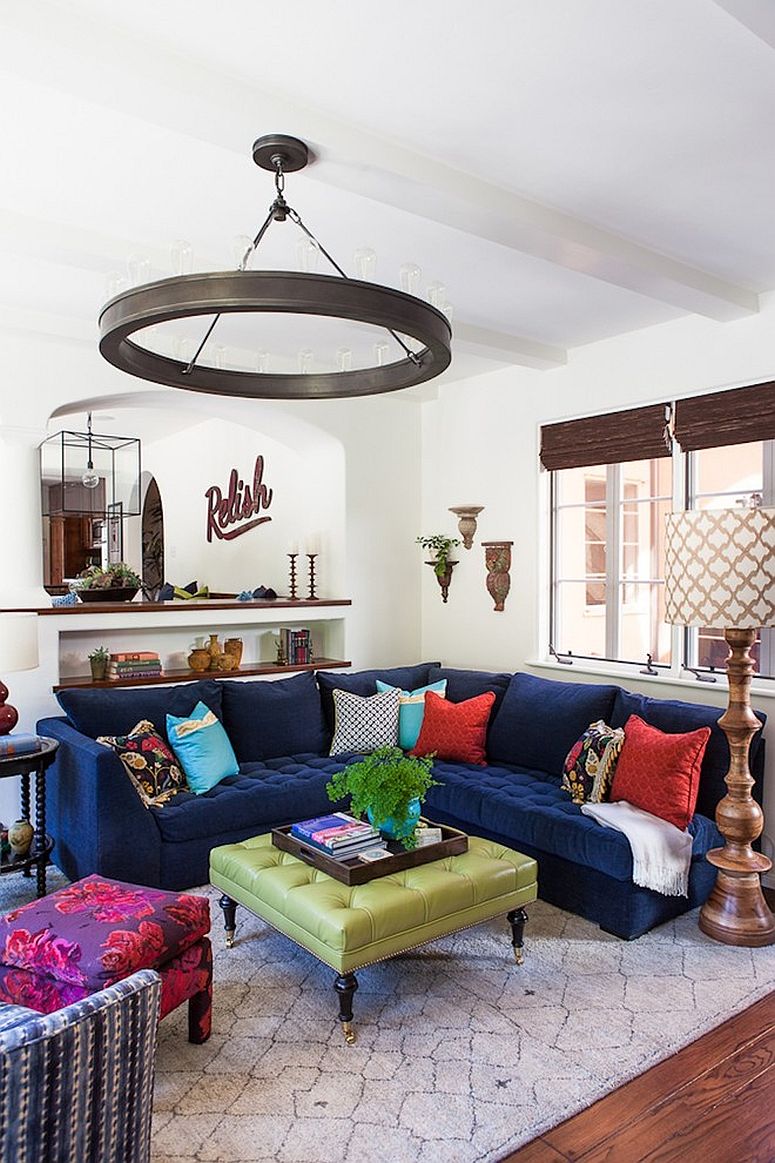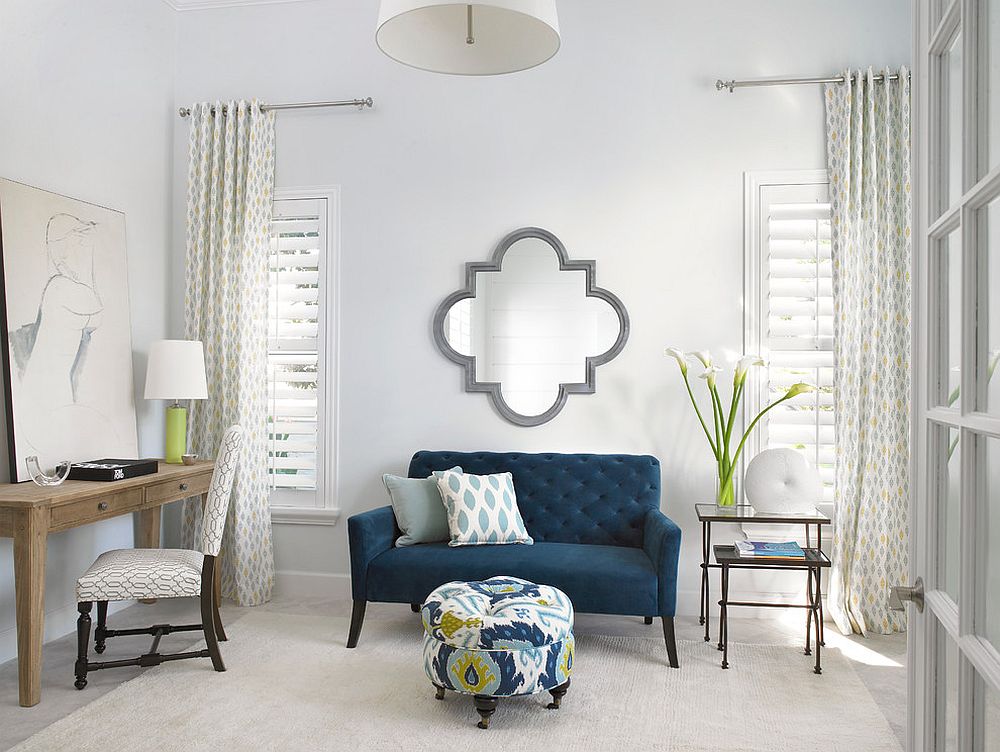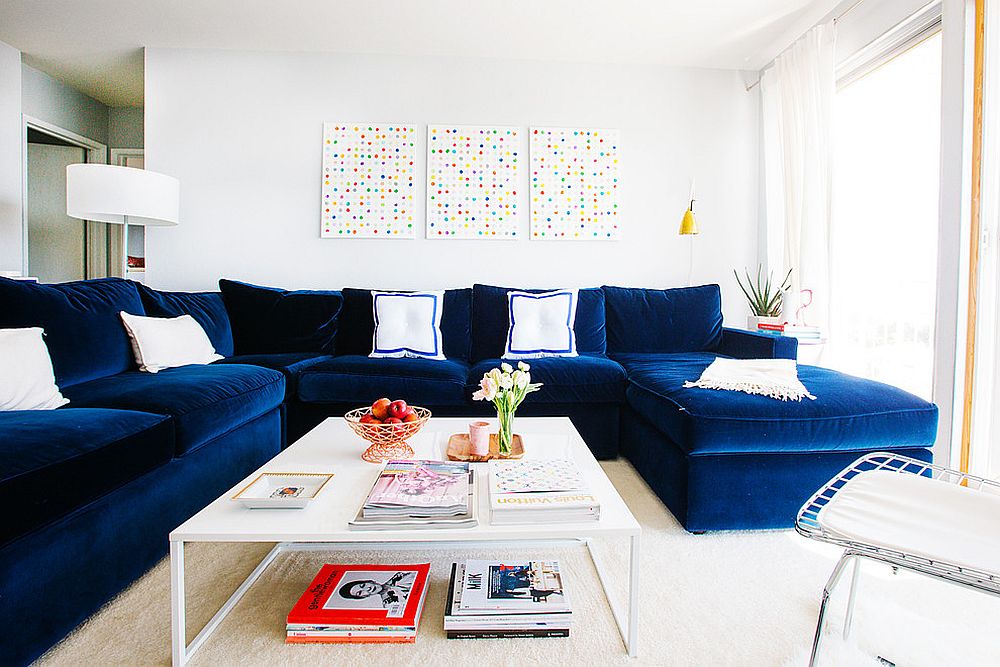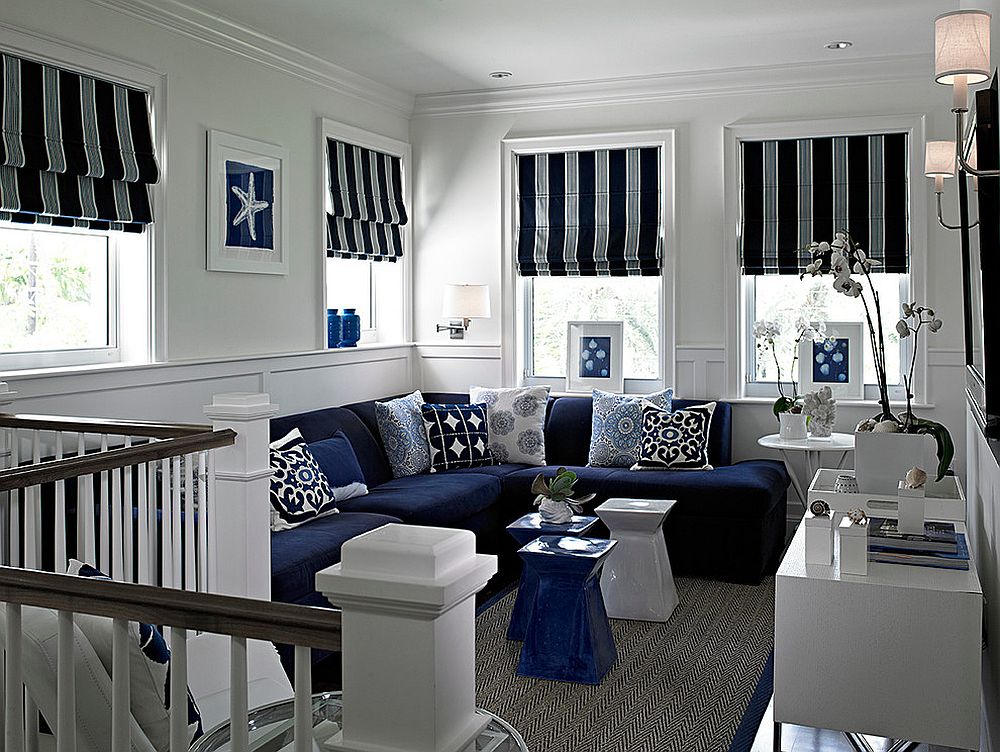 RELATED: Chic Modular and Sectional Sofas: Up your Living Room's Style Quotient
Timeless for a Reason
The blue sofa is not just another bold décor choice, it is a classic that never fails even with passage of time. Since blue is a color that is eternally at the top end of the trends chart and since the navy blue sofa fits in with a variety of style choice, you will not have to swap out the existing couch for a new one when it is time to redecorate your living space.
RELATED: 30 Bright and Comfy Sofas that Add Color to the Living Room