The Great Ocean Road is an Aussie treasure that is recognized across the planet and most of us visiting Down Under make it point to take the trip; enjoying at least parts of its lovely, grand scenery. It is on this iconic route that one finds Aireys Inlet, a coastal town that is both beautiful and tranquil. The Aireys Ramp House designed by Irons McDuff Architecture had to go through some unique hoops to become reality – obstacles that arose because of the landscape it sits in. Main concern of the homeowners was that the house was in middle of bushfire prone country, making fire safety an absolute priority. Also gusty coastal winds and hot summers presented addition design challenge.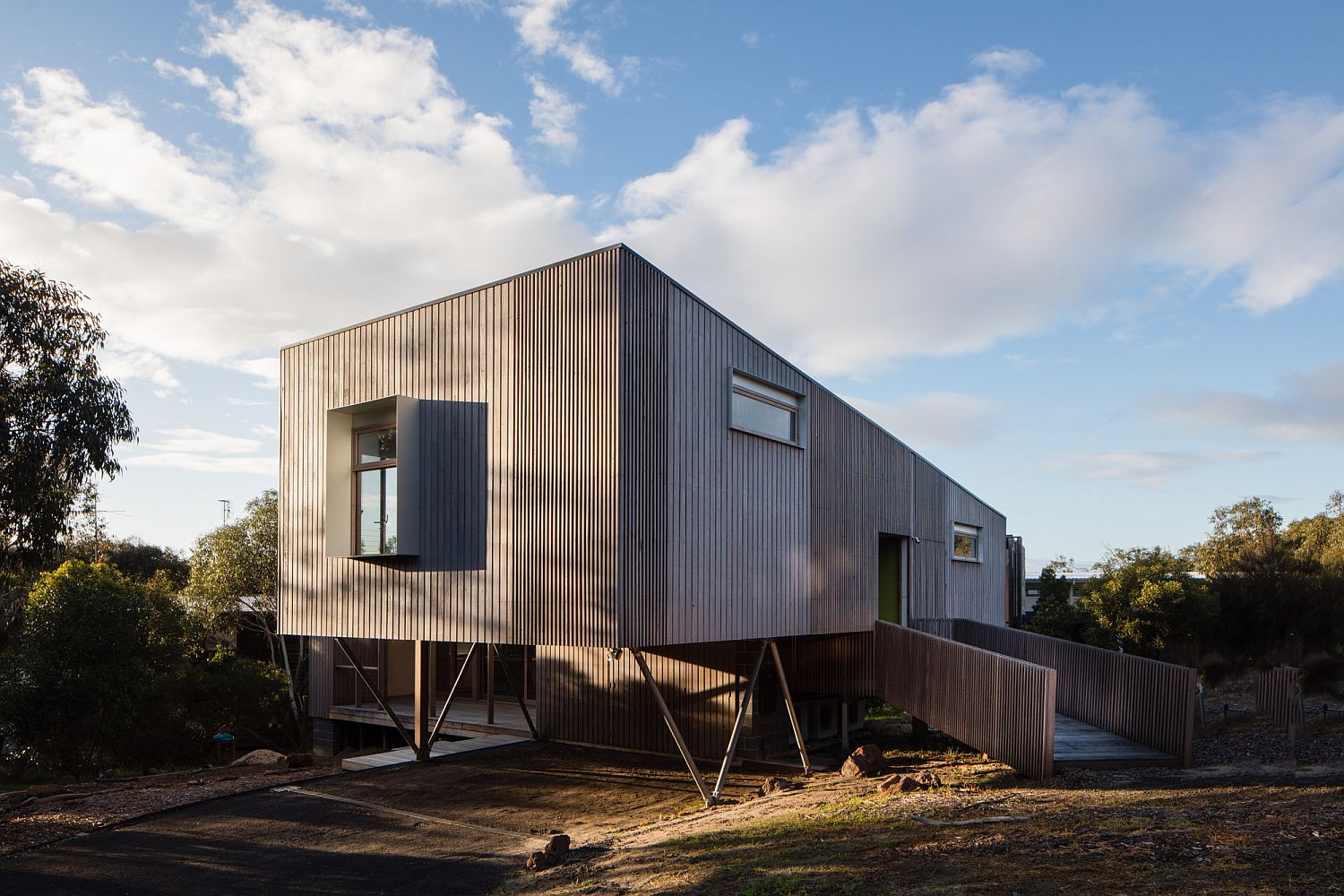 These constraints were overcome using the right orientation and an exterior that was clad in fire-resistant wood. A ramp leads to the entry of the house that sits on a sloping lot and has a cantilevered section. This portion is used as carport with the lower level being built using concrete to provide greater stability and more protection from possible bushfires. Wood plays a major role in shaping both the exterior and the interior of the house while spacious modern rooms and protected hangouts offer a balance between public and private spaces.
Inside the house décor is largely minimal with warm lighting allowing the house to shine beautifully after sunset even as its dark silhouette melts into the backdrop. A perfect residence for the rough Aussie outback! [Photography: Nic Granleese]
RELATED: Lahinch House: Refined and Refreshing Aussie Home With a Difference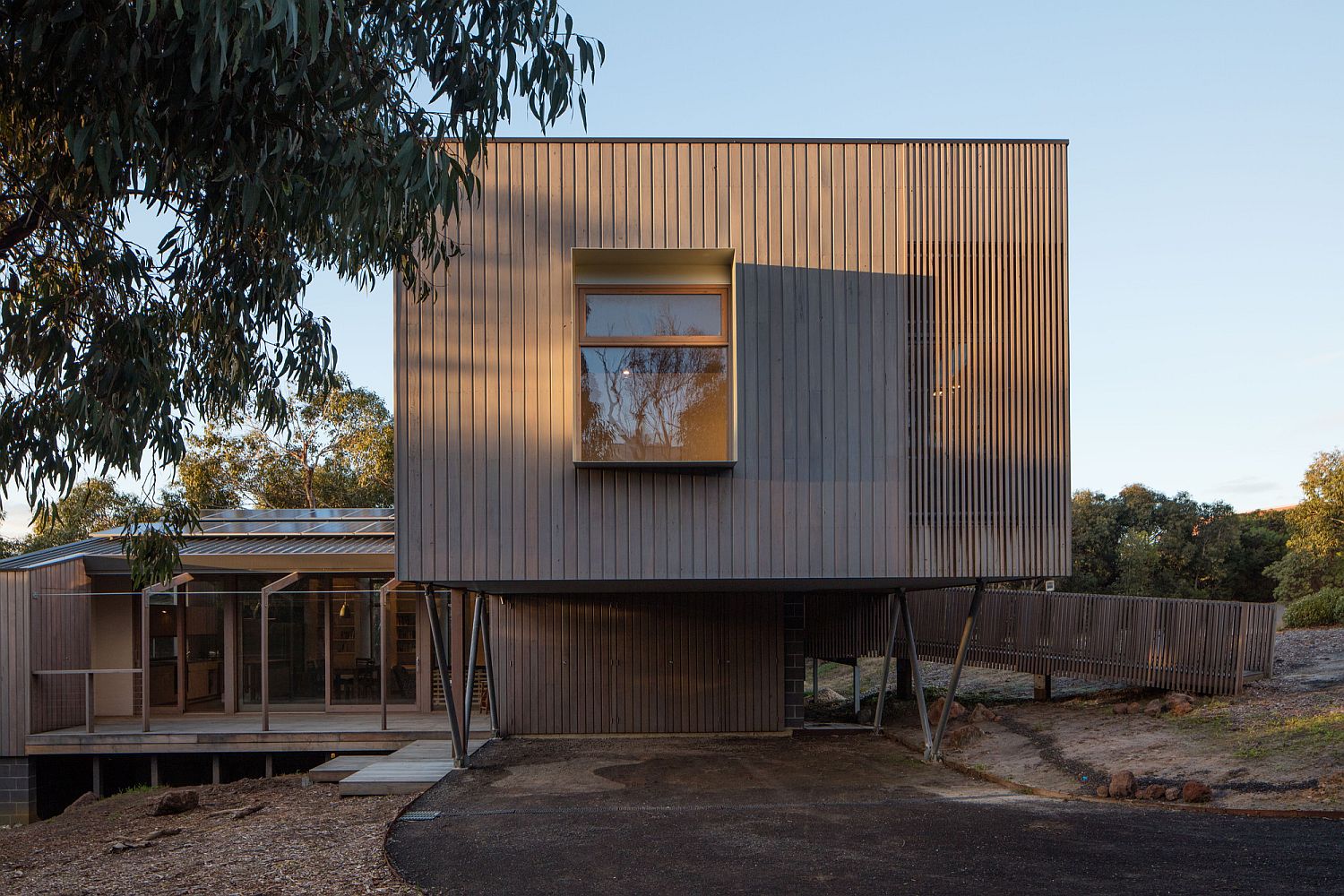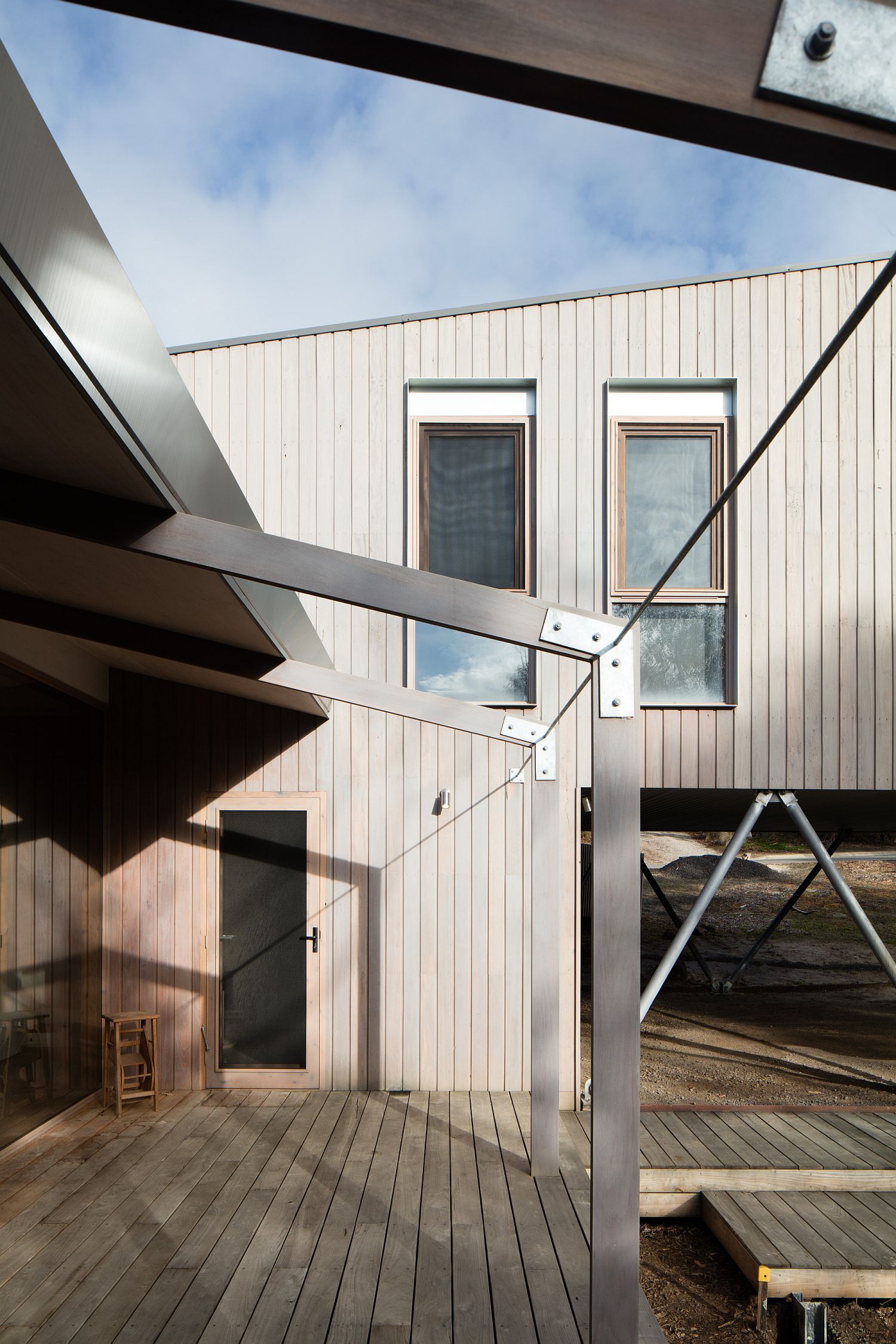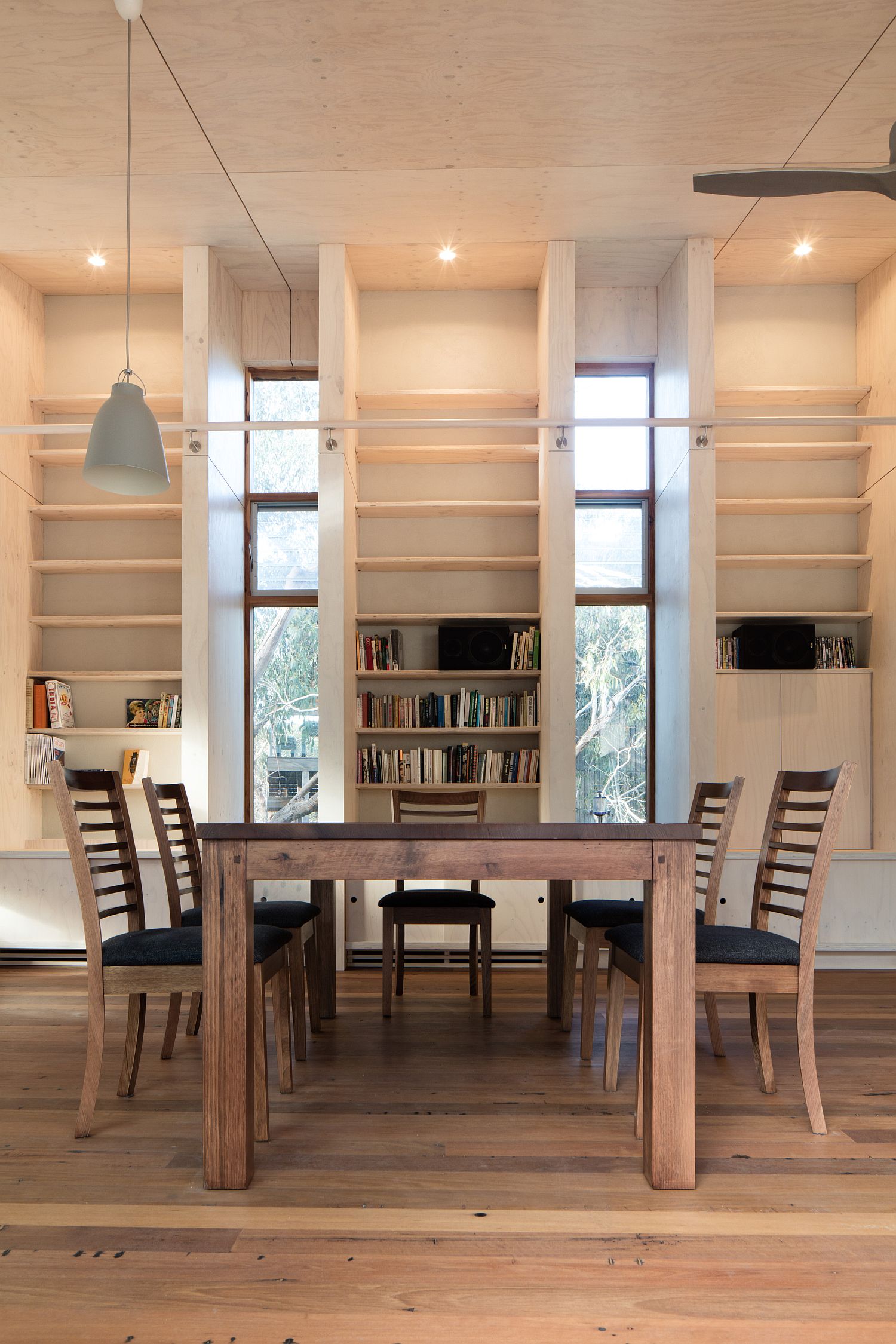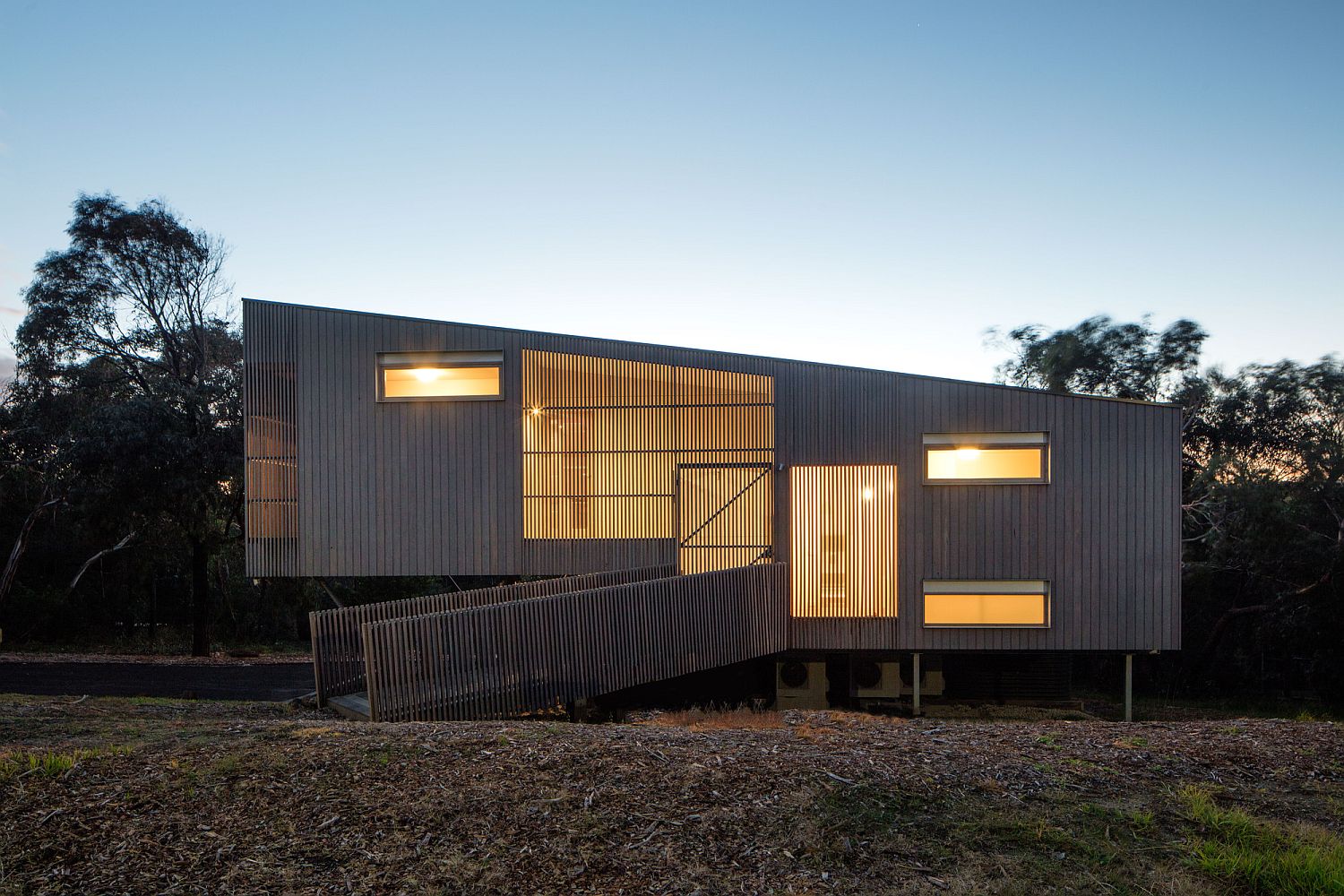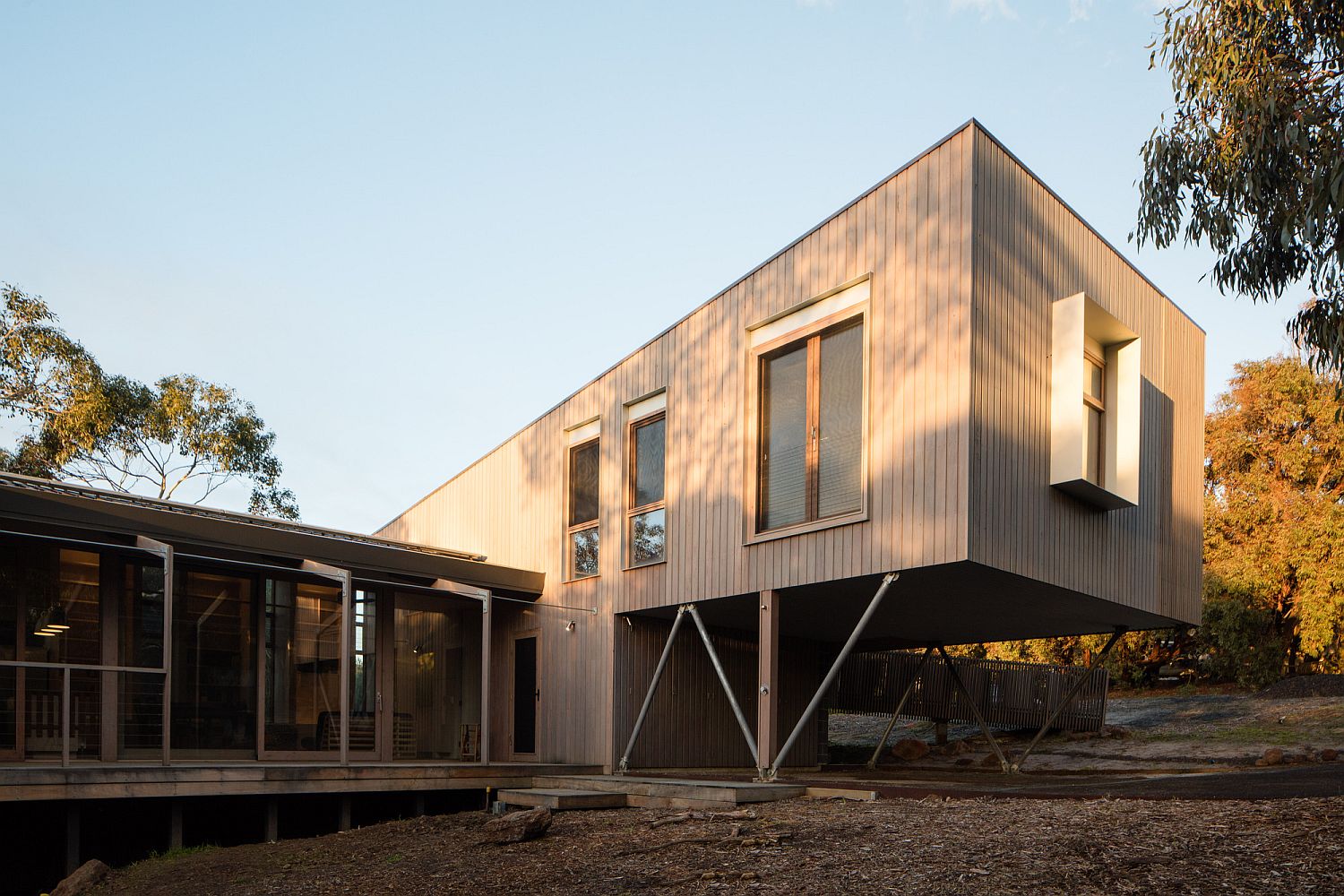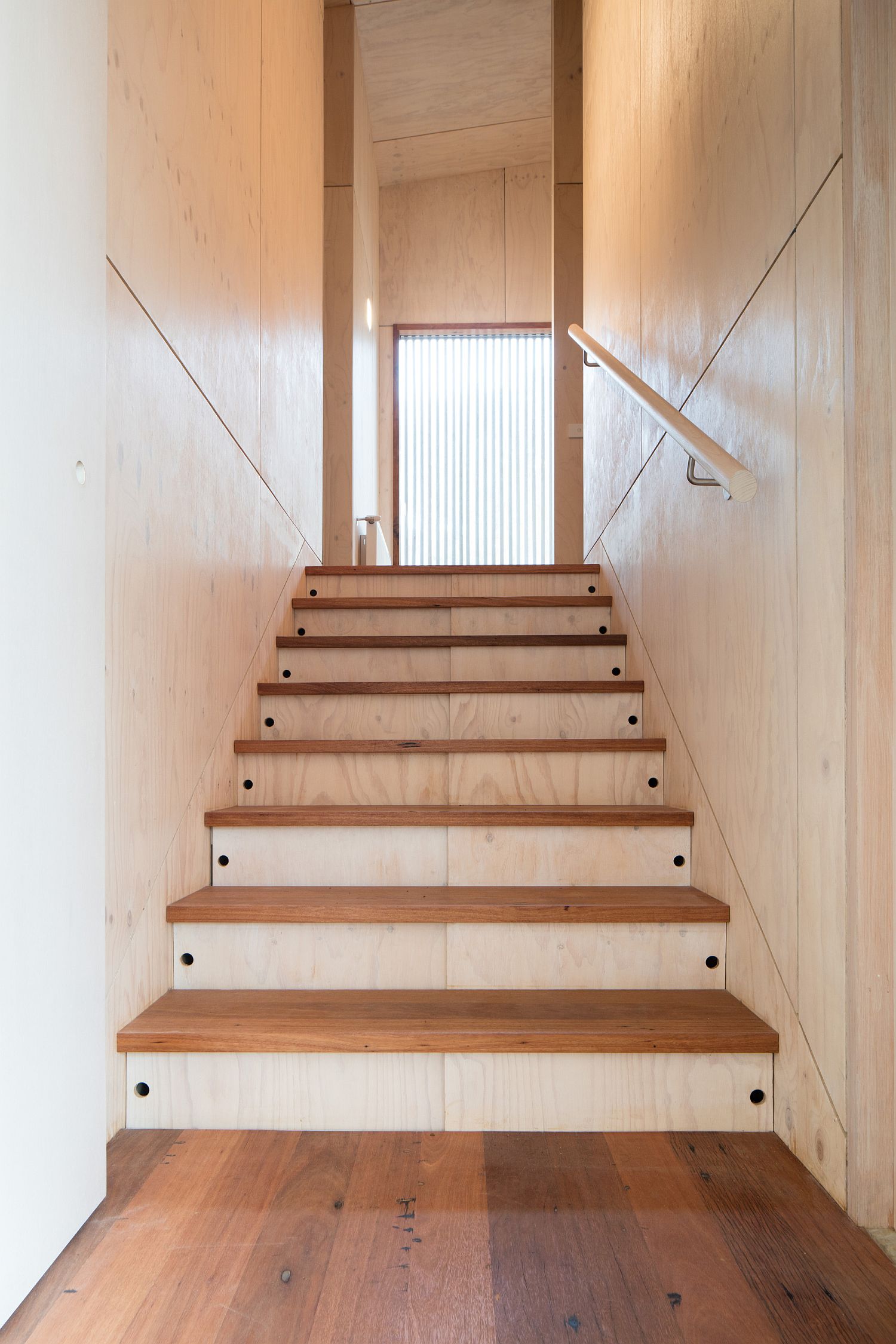 The overall form acknowledges its location within a peri-urban bush setting. Its front responds to street; the ramp gesturing entry for public arrival. Its overall form and materiality return to the origin of its landscape place. The simple skillion roof falls with the falls of the site. Elevated to one end, hovering itself to form a carport, it falls down to the site edge, wrapping itself down again as the lower levels embed in the ground.
RELATED: Taming Rugged Landscape: Enchanting Norwegian Holiday Home on a Small Island