Call it a gorgeous pool house that takes you back into the lap of nature or a multi-tasking escape which serves as a great gathering spot for friends and family, the Natural Pool Support Pavilion in Pedro do Rio, Brazil is undoubtedly one-of-a-kind. Built to become a part of the lovely landscape at its beautiful best, the pavilion was crafted by Gaudenzi Arquitetura in a manner that left the site as undisturbed as possible. A natural swimming just a few steps away is the undoubted focal point of this relaxing getaway that takes you away from the constant hustle and bustle of urban life.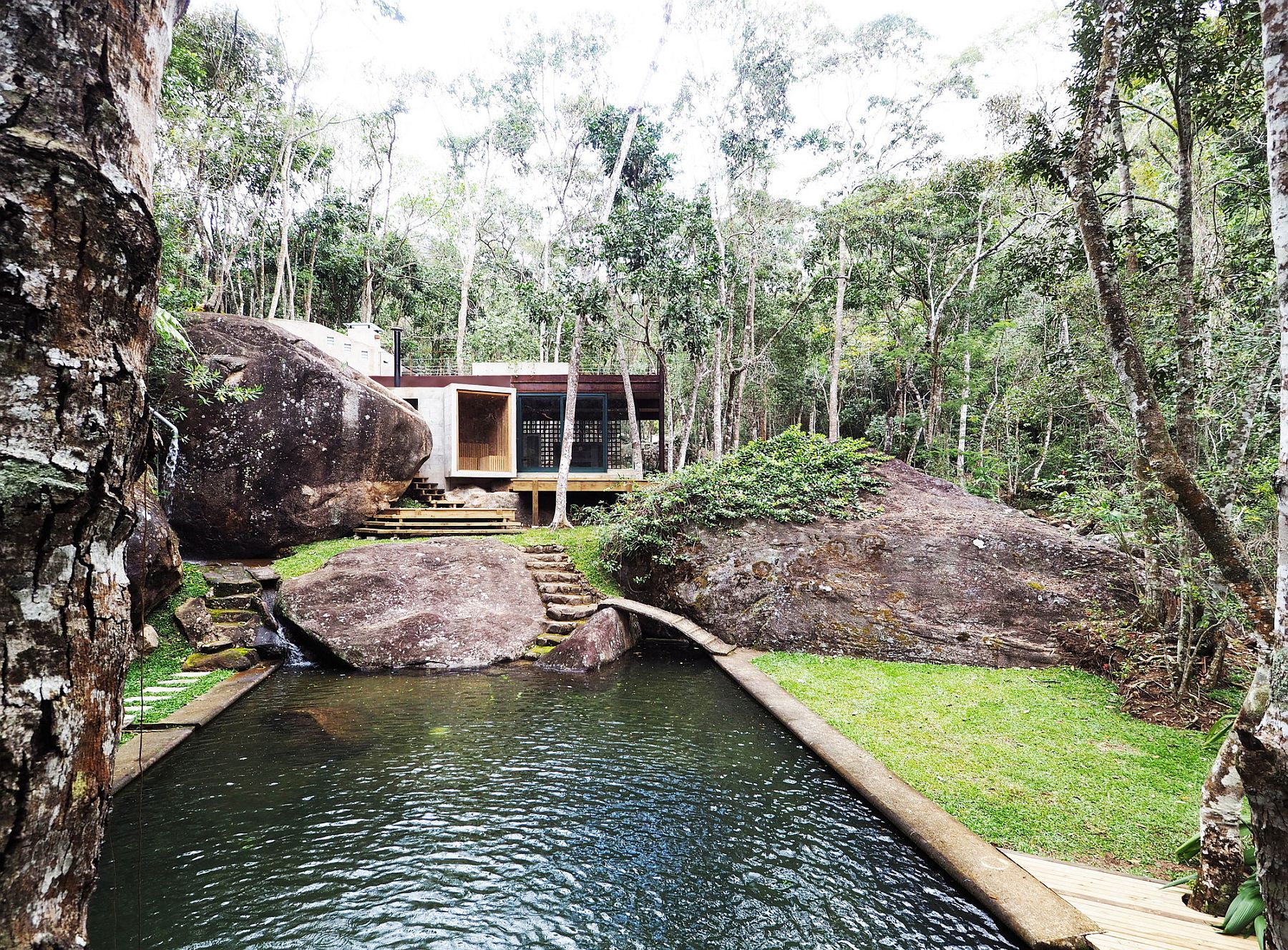 The modern pavilion acts as a workspace that can accommodate a large group of people with ease. Whether you simply wish to get together for an evening of fun and serenity or are looking for a space that lets you sweat it out in the morning as you take in the sights and sounds outside; this pavilion does it all. A large, open living area sits at the heart of the pavilion with a modern kitchen next to it. A dry sauna, rest room, toilet and additional storage space complete the elegant escape.
RELATED: Enchanting Natural Swimming Pools Shape An Idyllic Retreat Right At Home!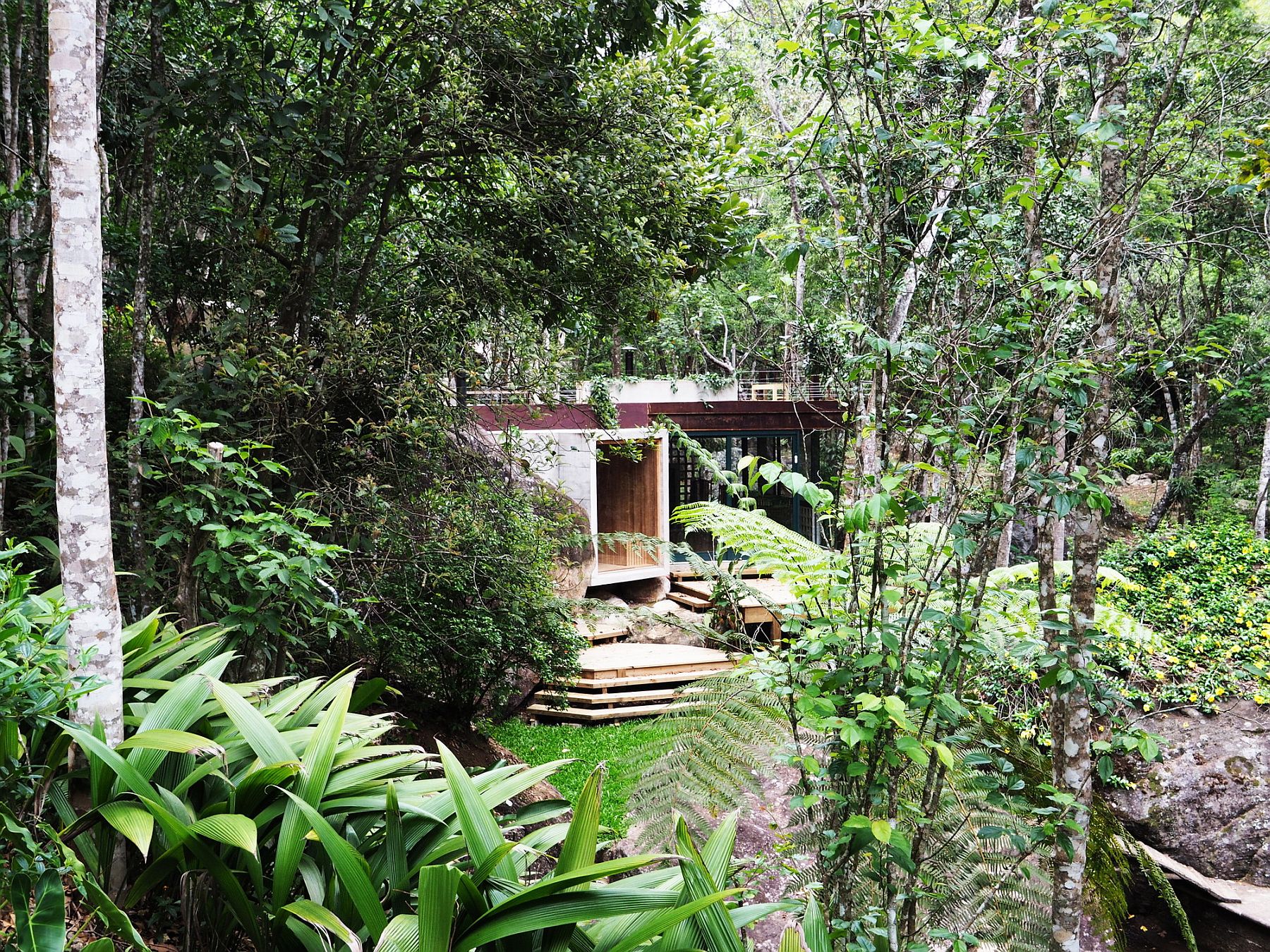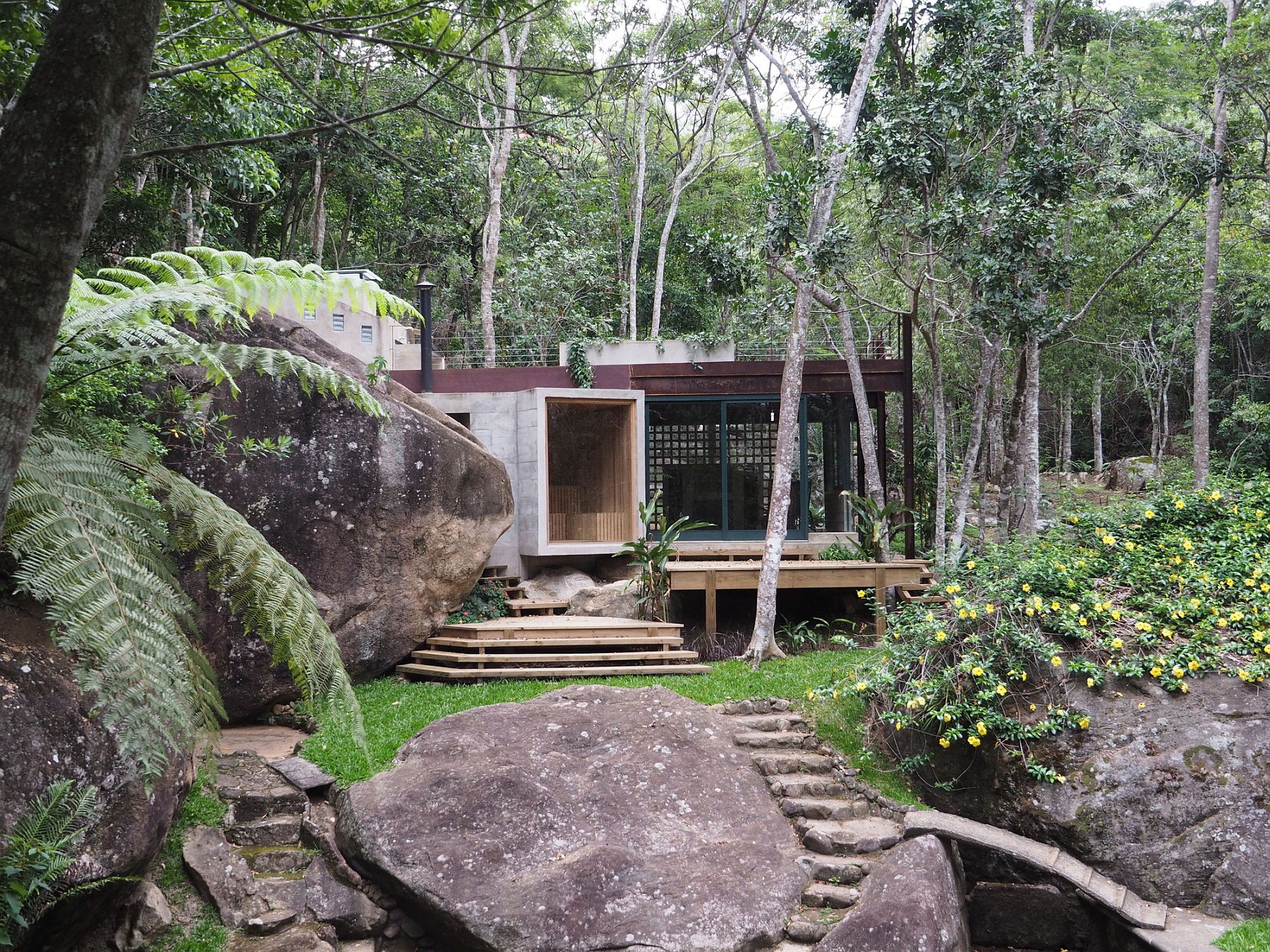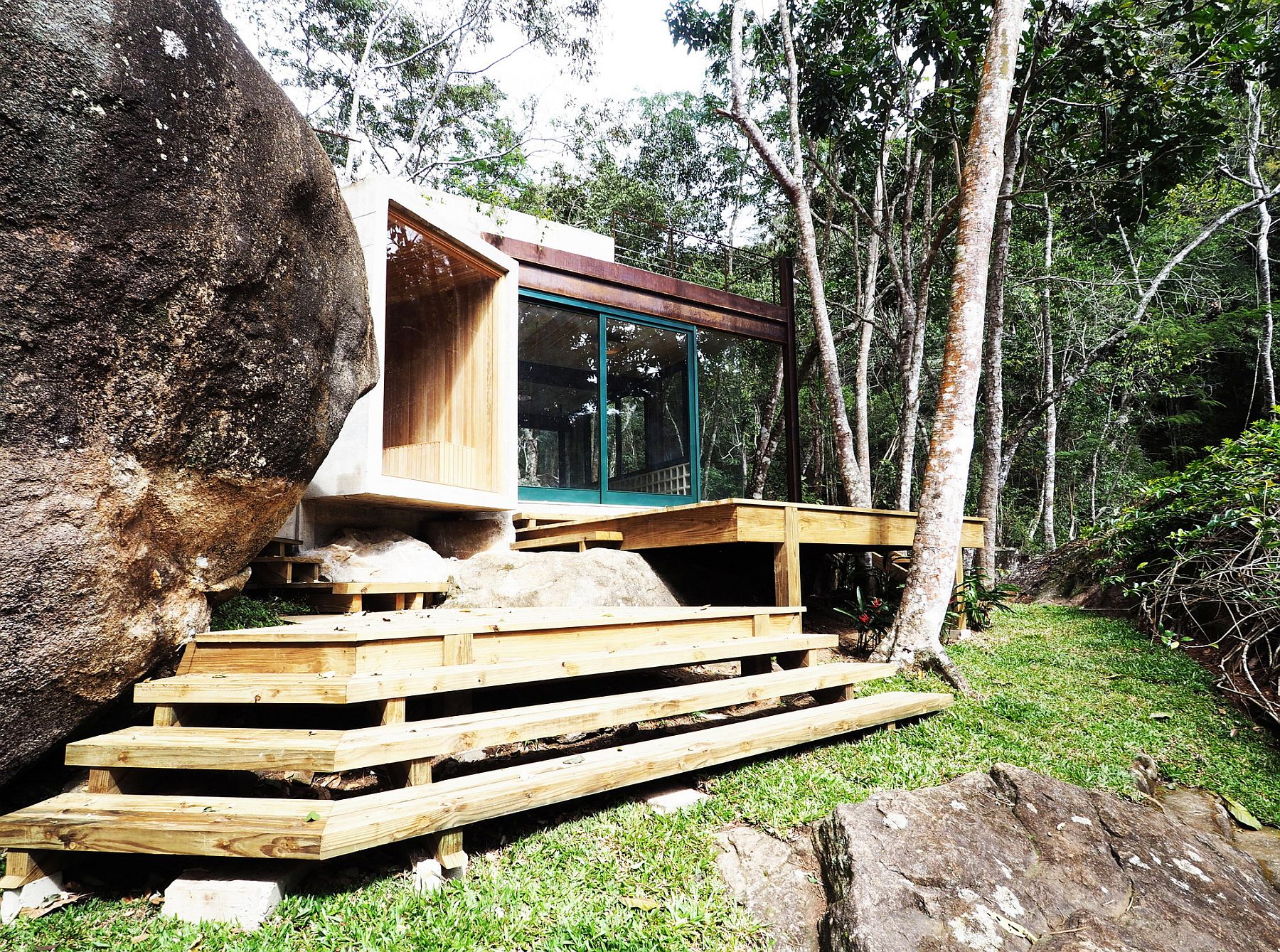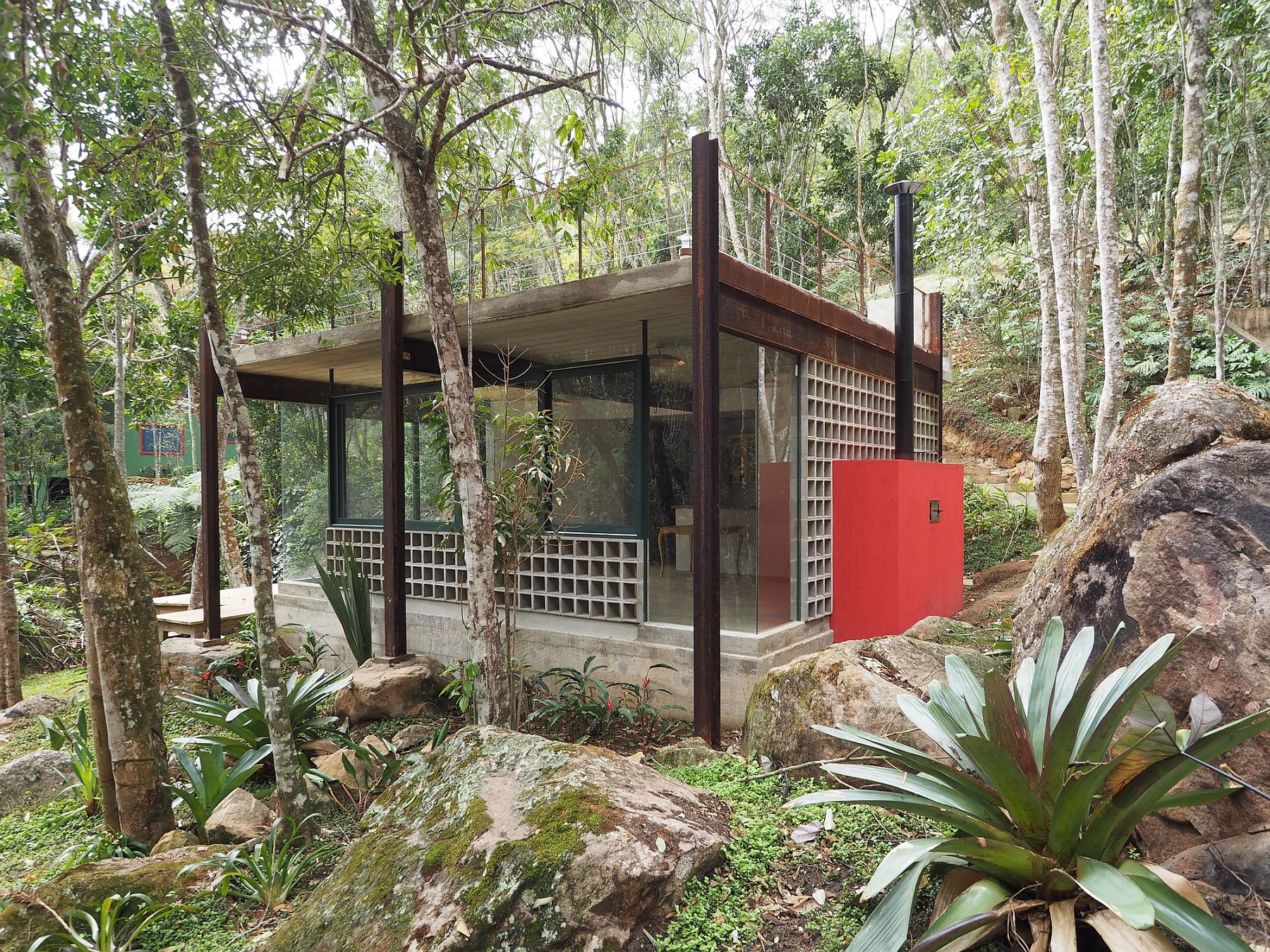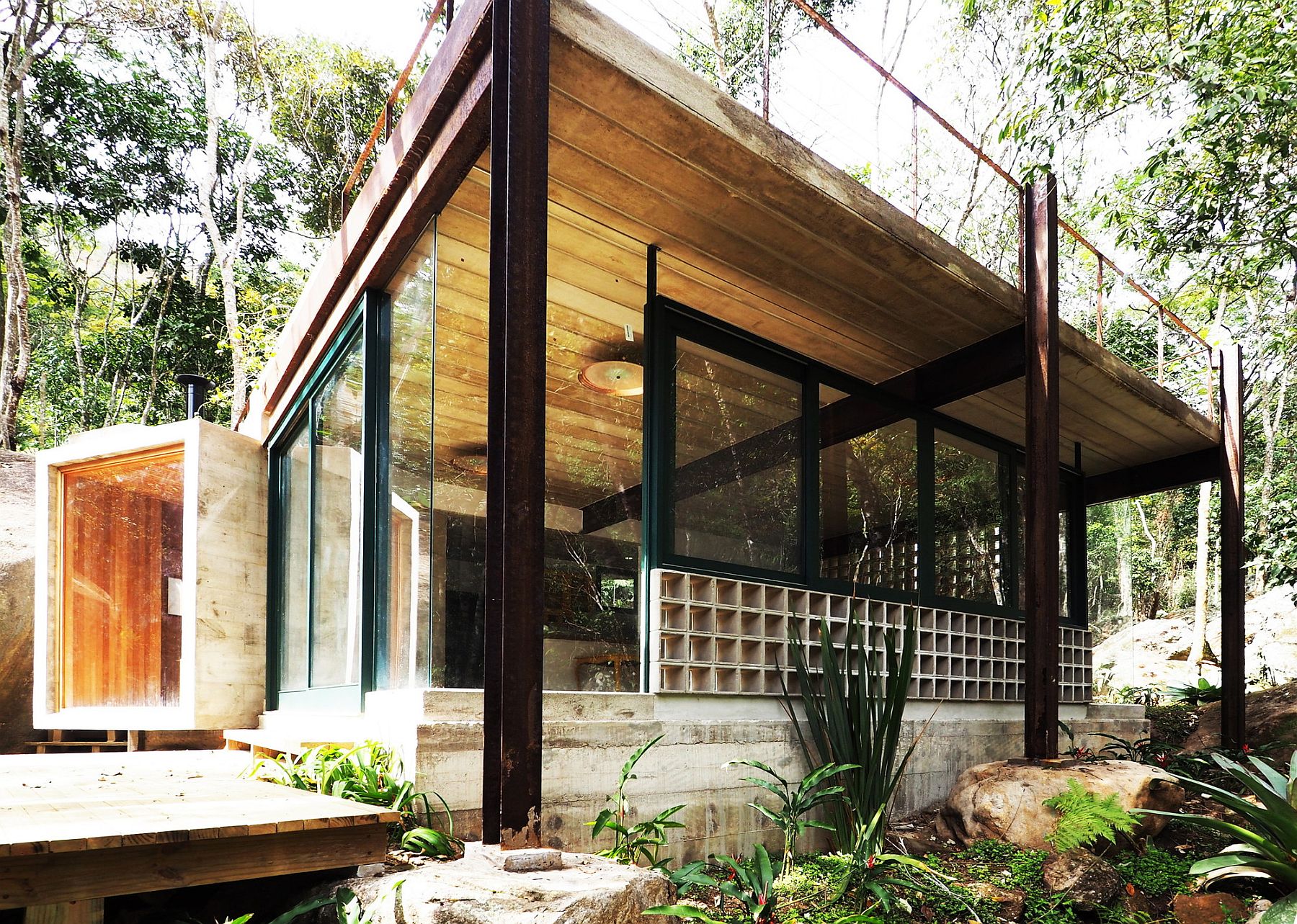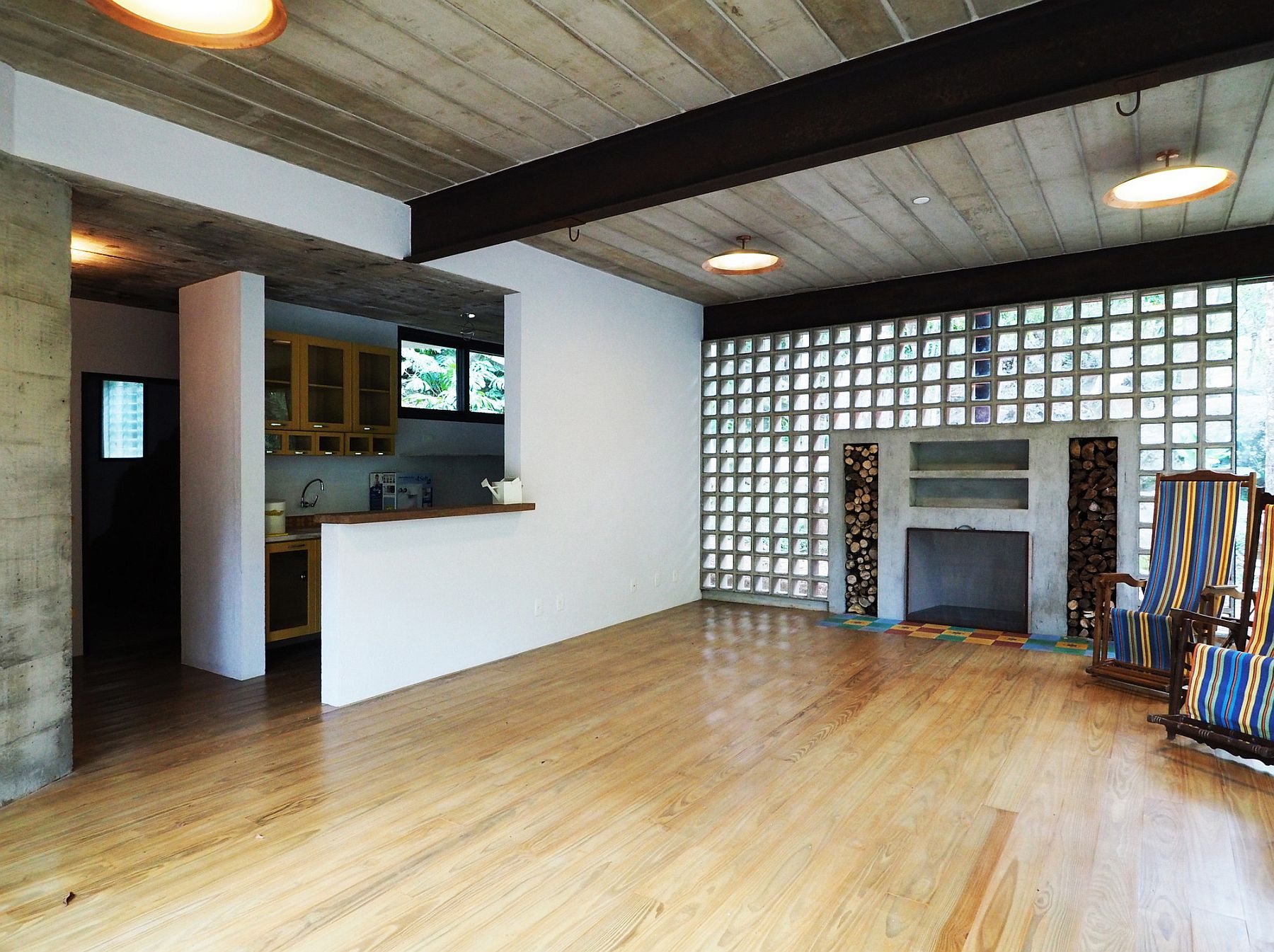 A small river on the lot adds to the breathtaking ambiance as one enjoys a dip in the refreshing natural pool. The rooftop barbecue zone and a private entrance put the final touches on a poolside pavilion that stands out by blending into the backdrop all too effortlessly!
RELATED: Outdoor Living at its Breezy Best: Modern Beach Pavilion in Chile