When it comes to designing posh urban homes, architects often try and utilize every inch of available space. But this beautiful LA House in Mexico designed by Elías Rizo Arquitectos takes an entirely different approach, as the grand residence recedes into the backdrop of the lot on which it sits. While this might seem like an odd idea, the result is the creation of a spectacular home that is engulfed in a cloak of natural greenery and filled with passageways and a series of dynamic volumes. This brilliant interaction between the landscape and the interior sets the tone for the house and its unique style.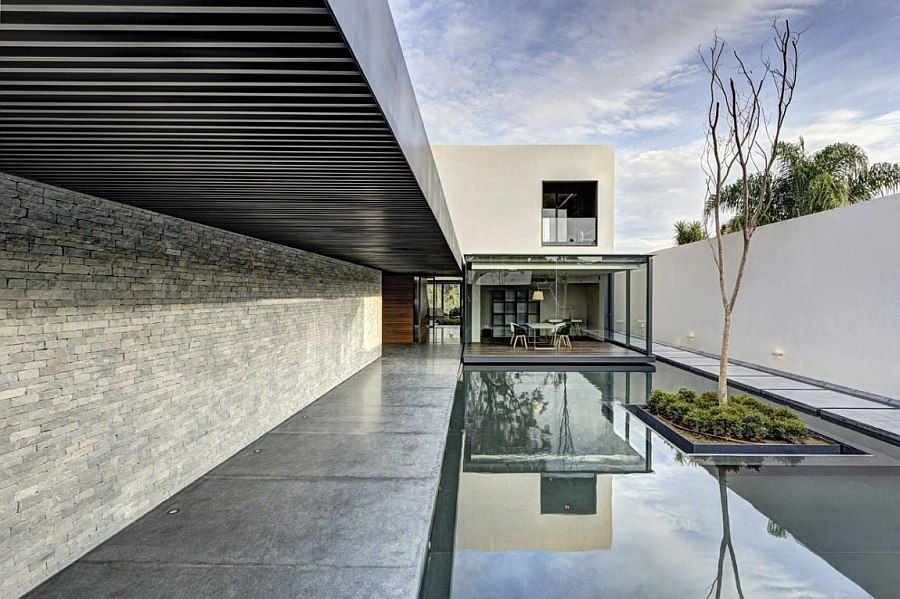 The intriguing design of the home starts to weave its magic right from the entry with a series of pathways that are surrounded by greenery. Leading towards a large pond featuring a series of stone pavers, the entrance wows you both with its creativity and tranquil beauty. A large, cantilevered glazed box above the pool contains the home studio, while the stone pavers continue leading you towards the living area on the lower level. On the ground floor is the open-plan living space with kitchen and dining areas that open up towards the central courtyard, which is the heart of the house.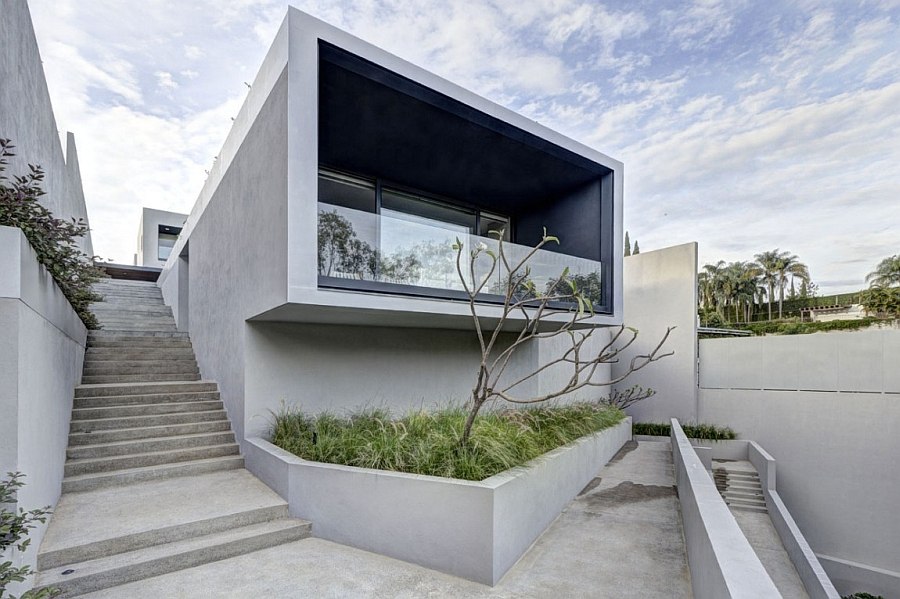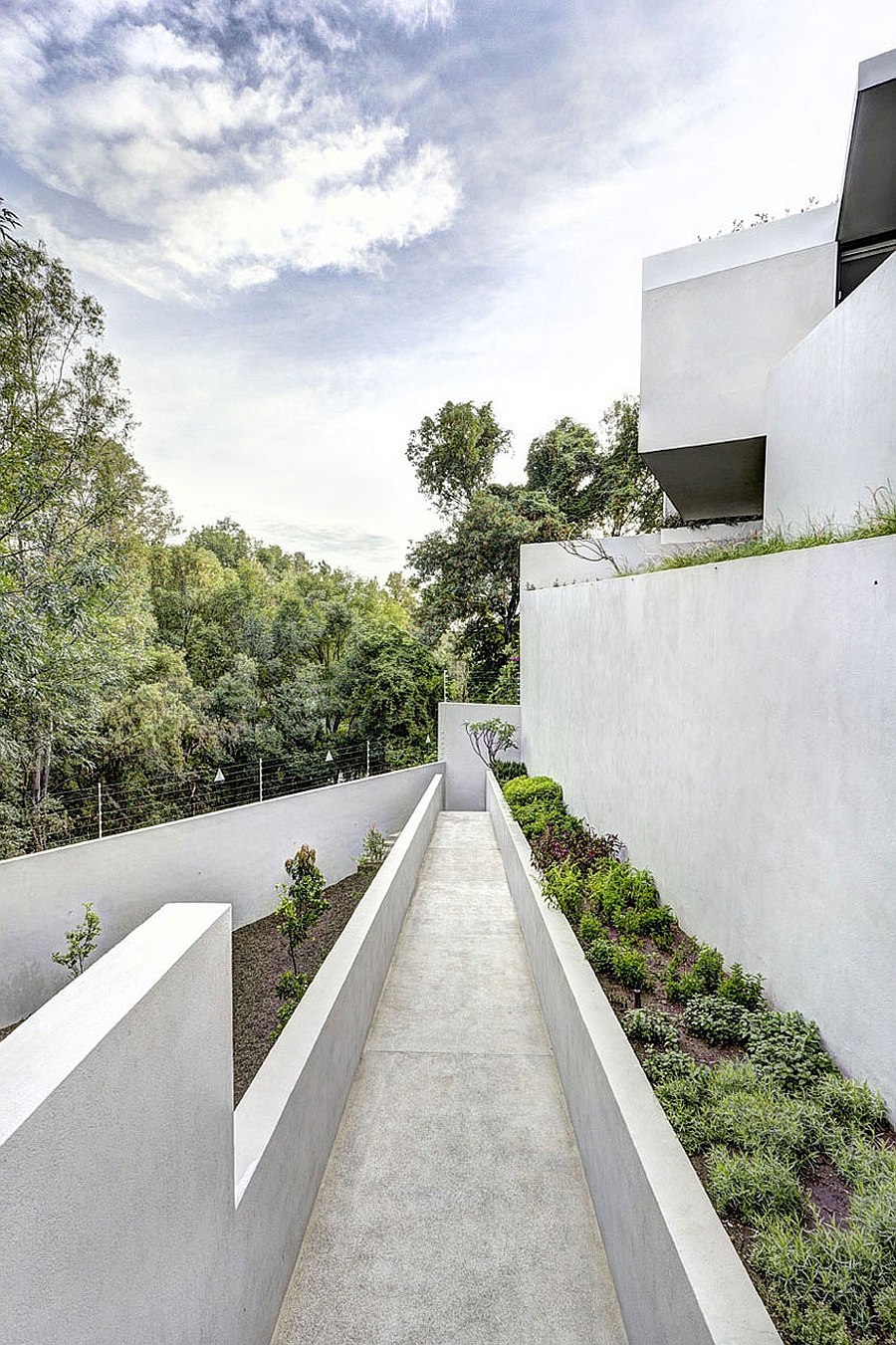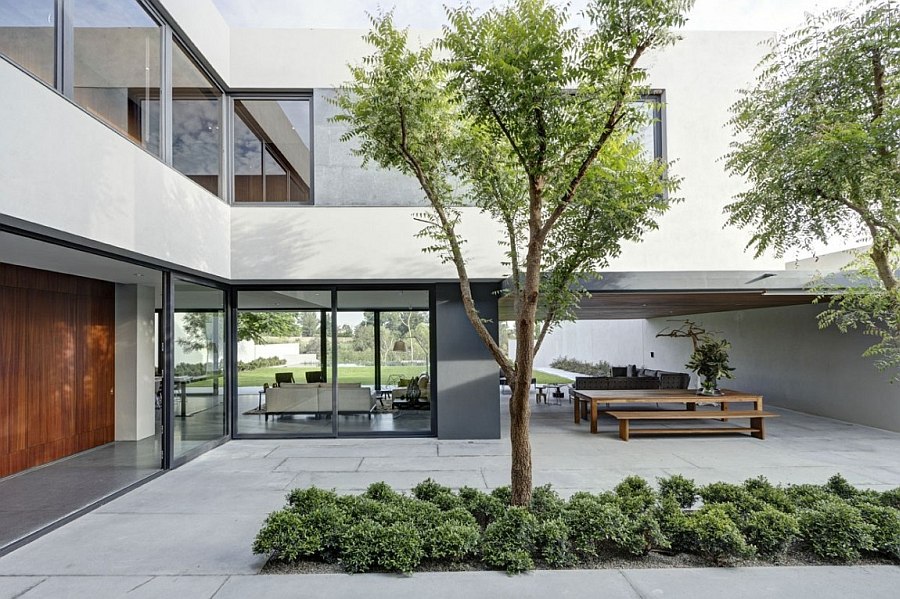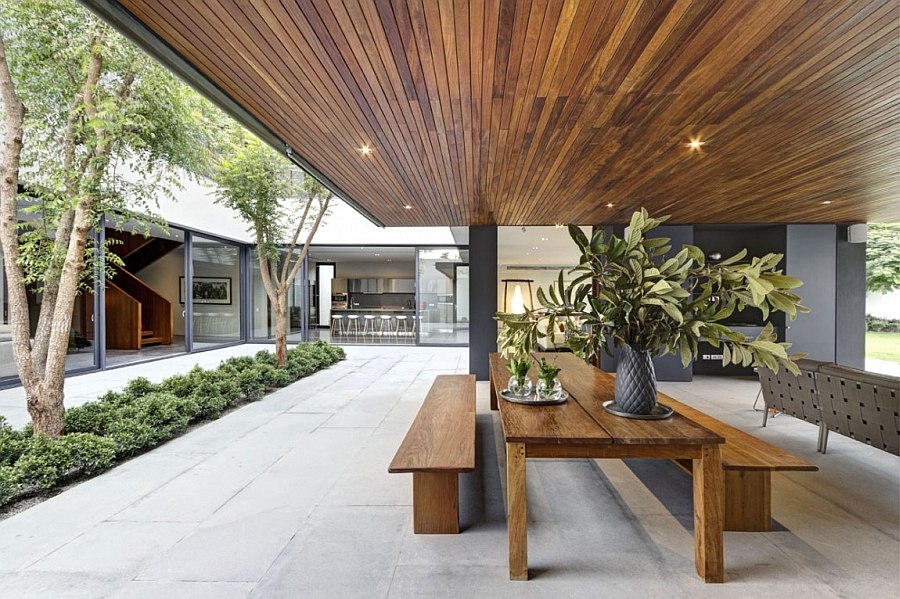 Large glass doors blur the line between the indoors and the courtyard, while the lawn and the serene pool area provide a lovely, secluded haven. Private quarters are nestled on the top floor, which also embraces the dark gray steel, glass, wood and stone that shape the lower level.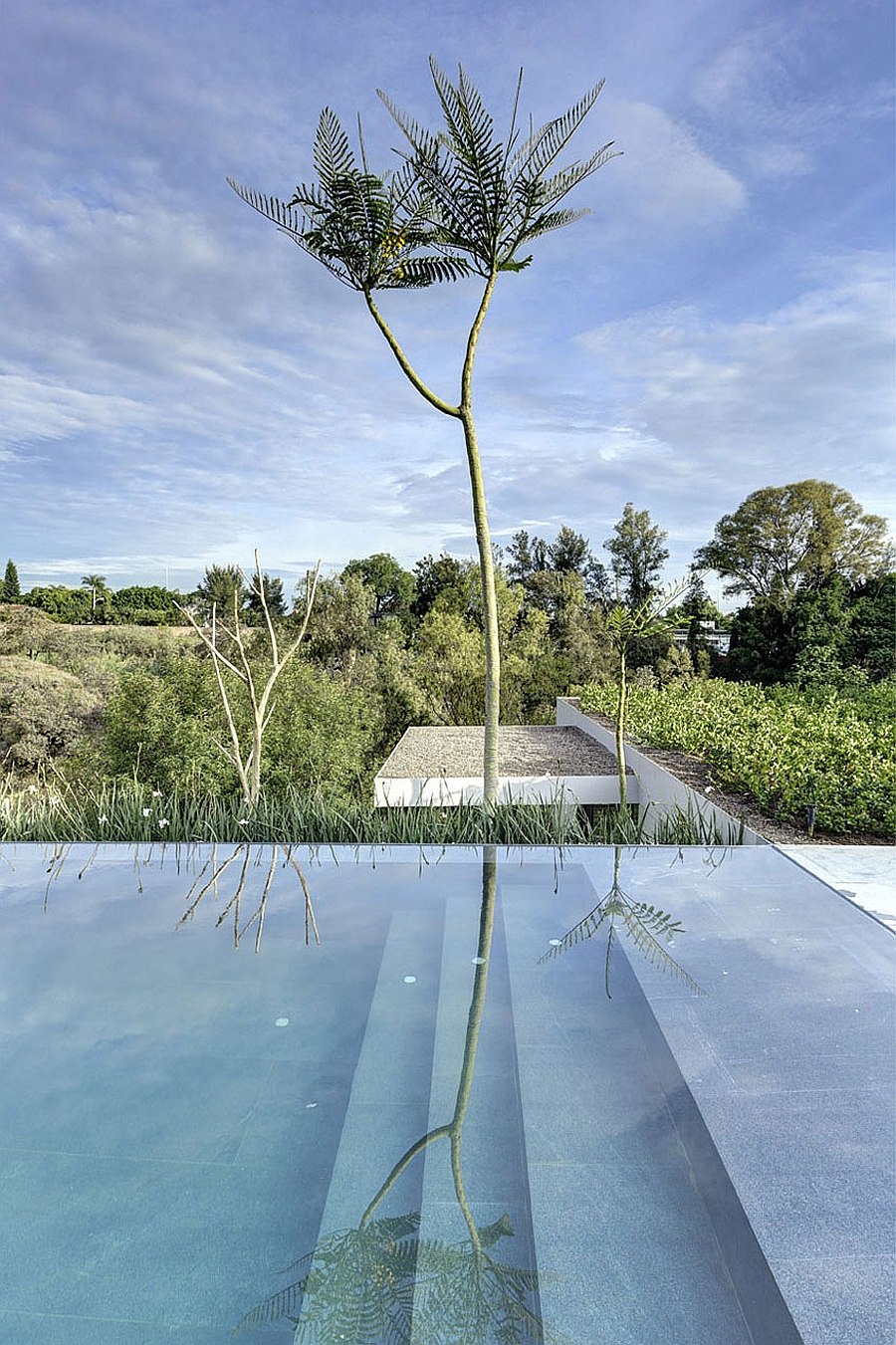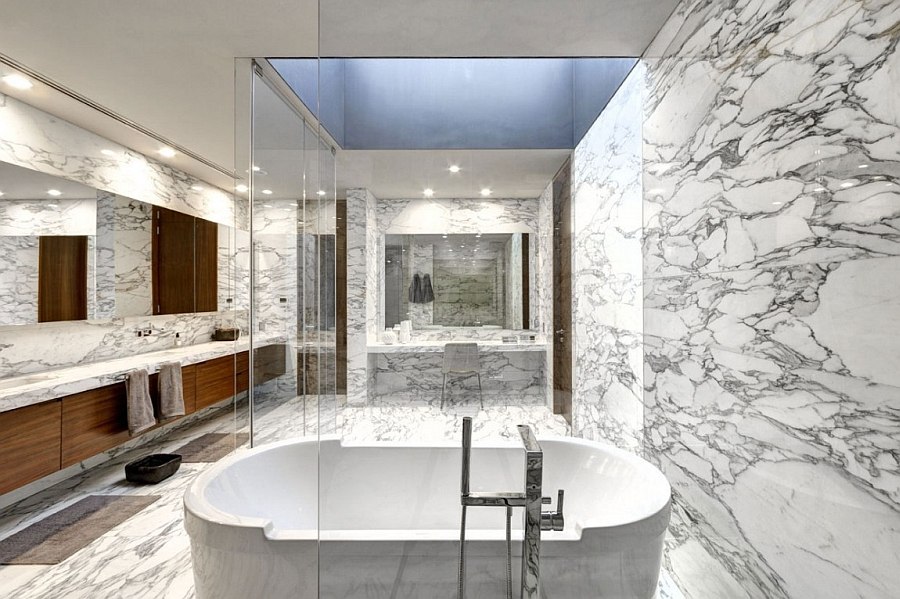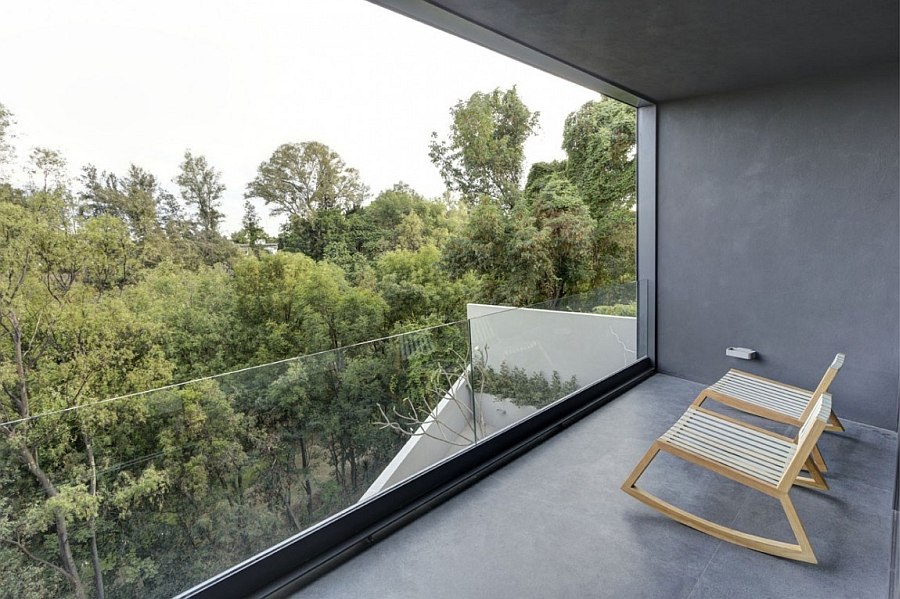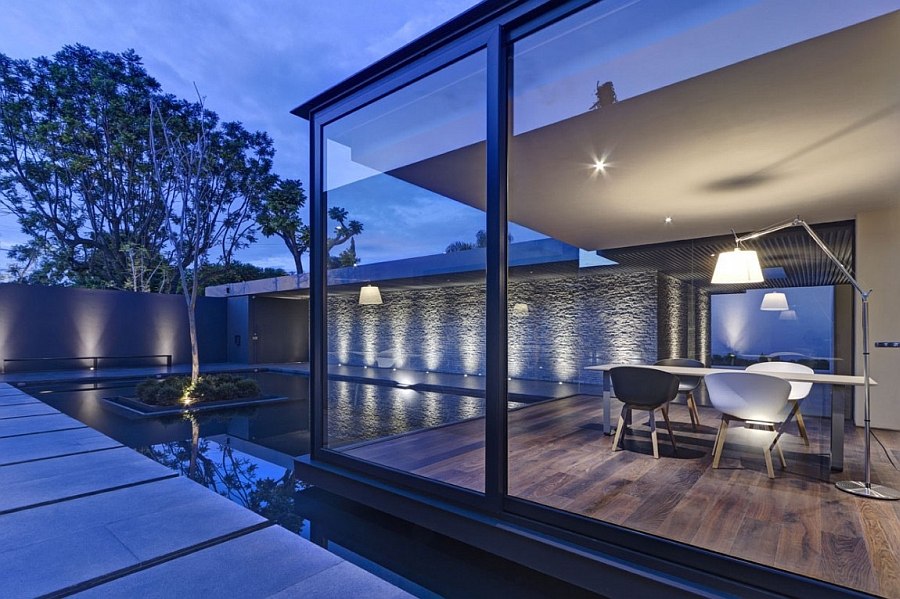 Solutions similar to the ground floor were implemented throughout the living quarters on the second level to allow for the private, open spaces. Such is the case with the small, glazed atrium that ventilates the master bathroom and the deeply recessed balconies that yield generous exterior areas to all bedrooms.