With an exterior that embraces the traditional elements of a classic San Francisco townhouse and an interior that is quirky, spacious and filled with plenty of light, Fitty Wun is a modern family home that showcases ample versatility. Designed by Feldman Architecture for a couple with three boys, much of the residence reflects the personality of the homeowners and their desire to live in an open, functional and modern setting where ergonomics are intertwined with effective design. Spread across four different levels, it is the two lower floors that contain the public spaces, while the third level houses the kids' bedrooms and the master suite.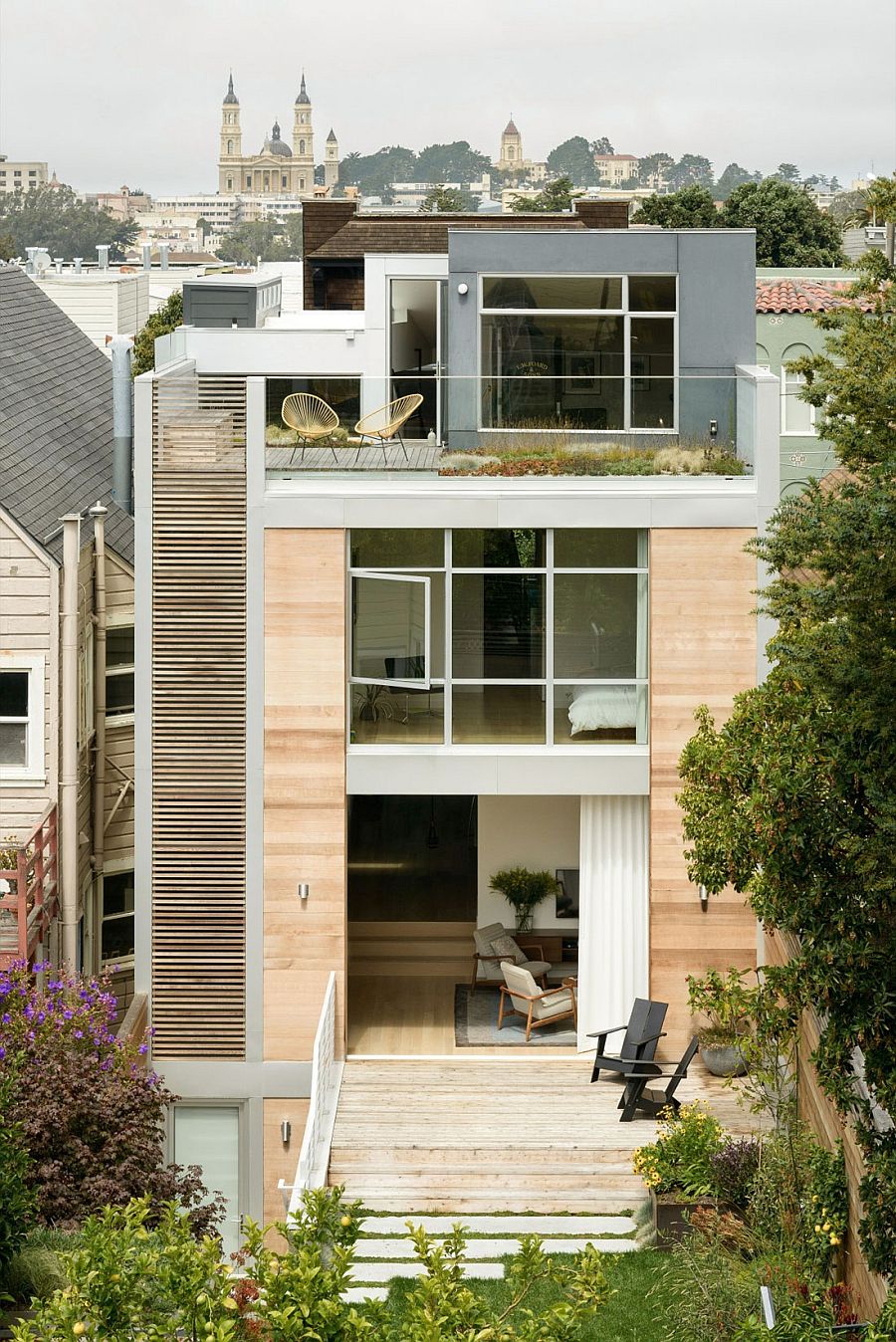 A striking stainless steel staircase connects the various levels of the house and a fabulous green roof and deck sit on the top level. The color scheme inside this contemporary home is largely neutral, with the staircase adding textural and sculptural contrast to an otherwise unassuming and relaxed interior. The lower level family area is connected with the wooden deck and backyard outside, even as the kitchen and dining space are flooded with ample natural light. With a design that allows the parents to constantly keep an eye on their three young boys, this is a home crafted to withstand loads of activity!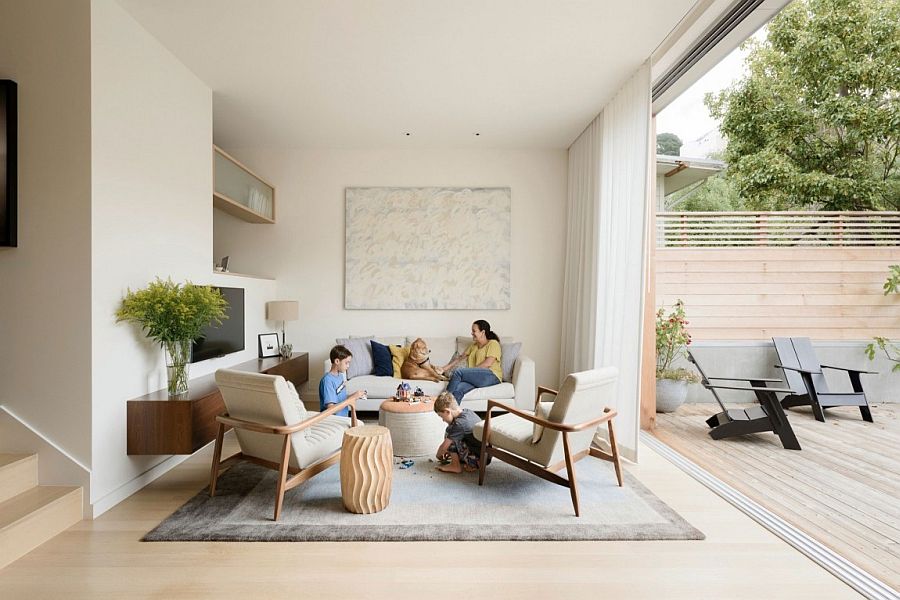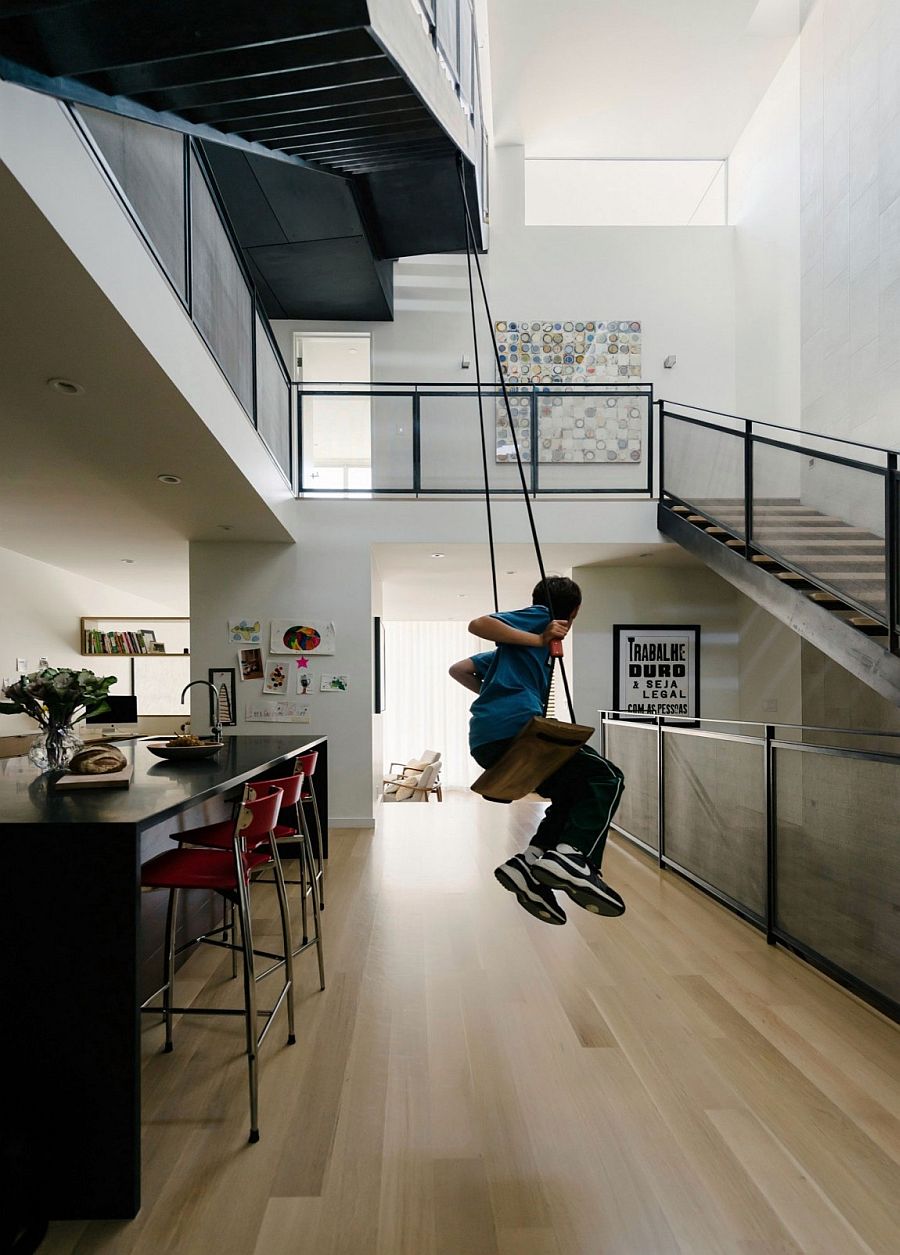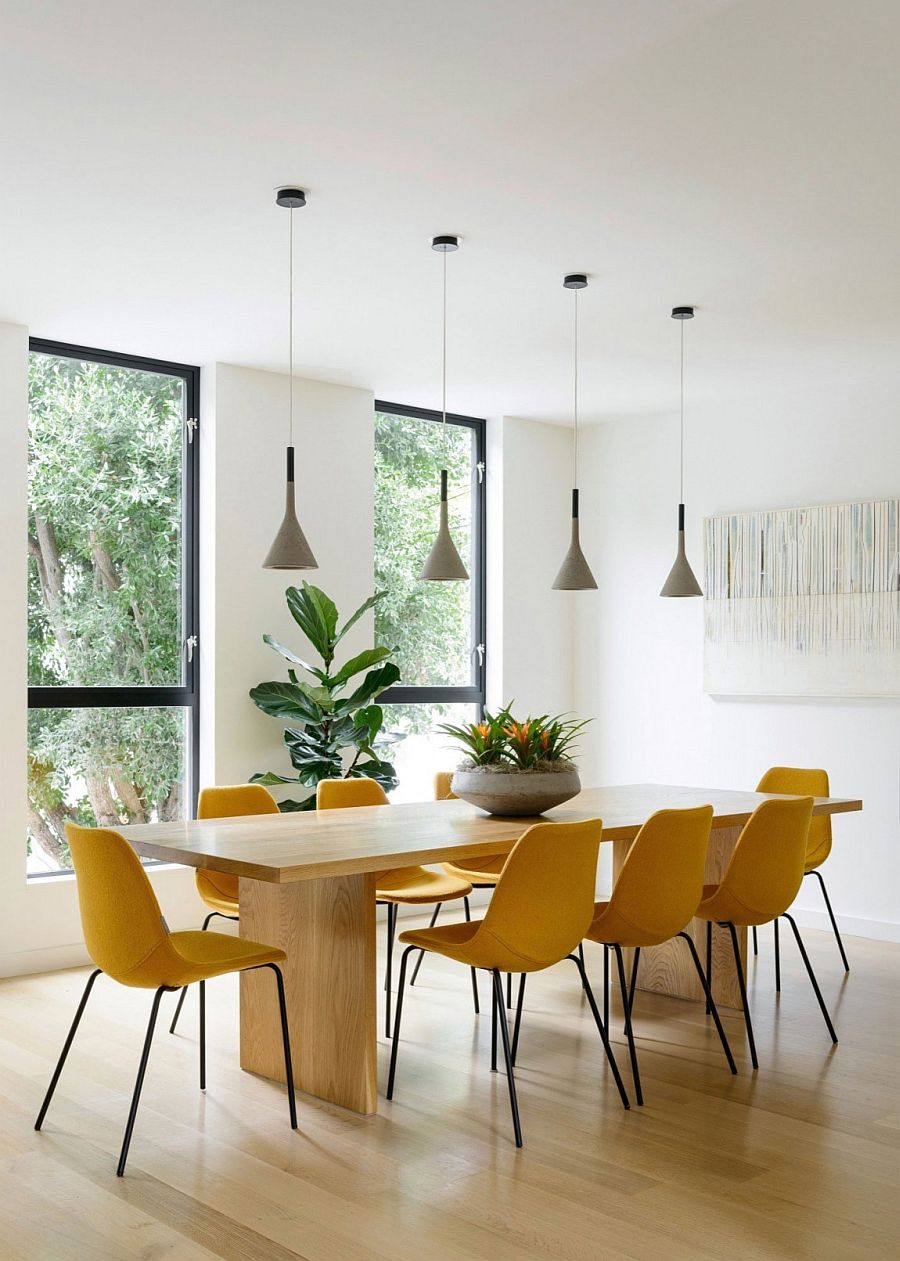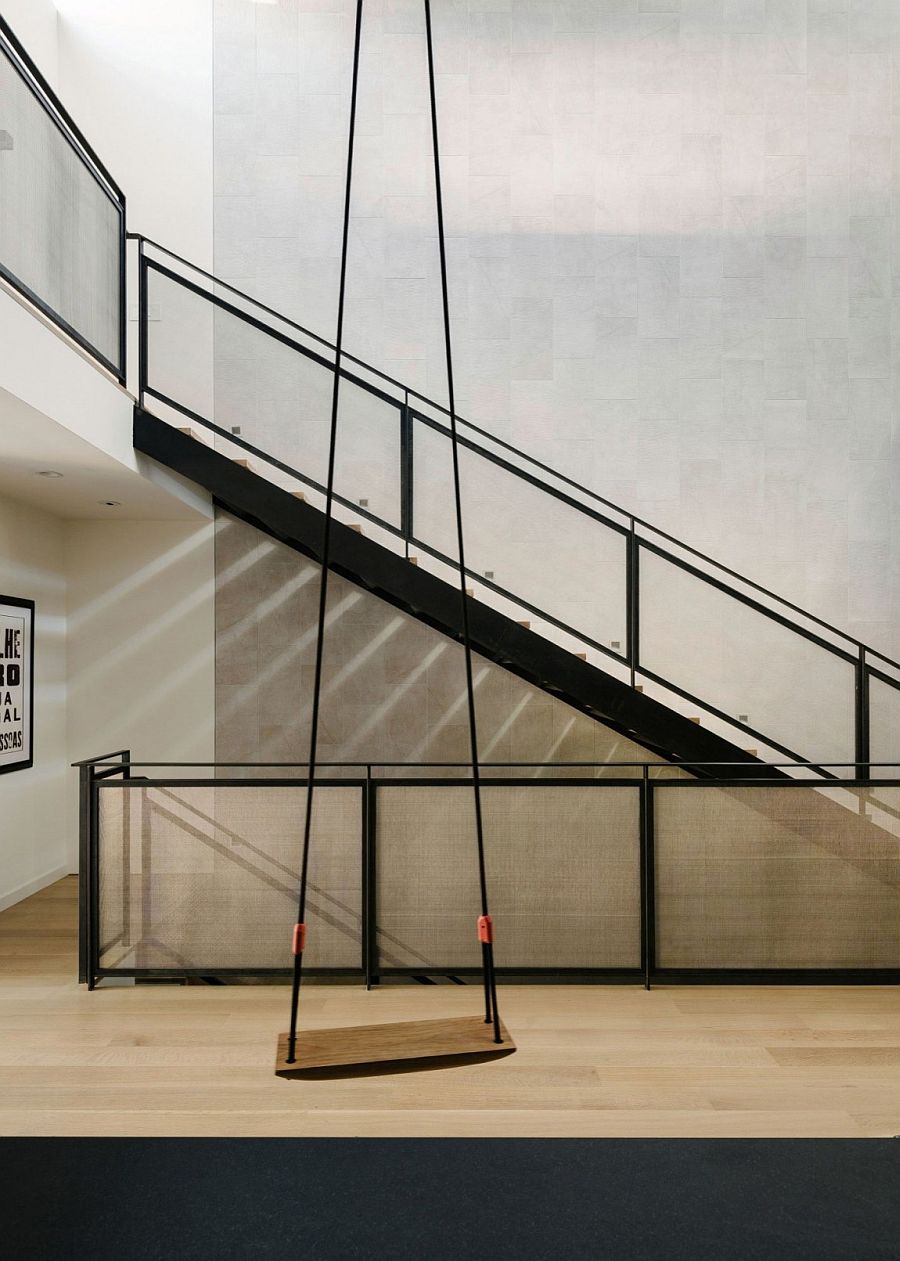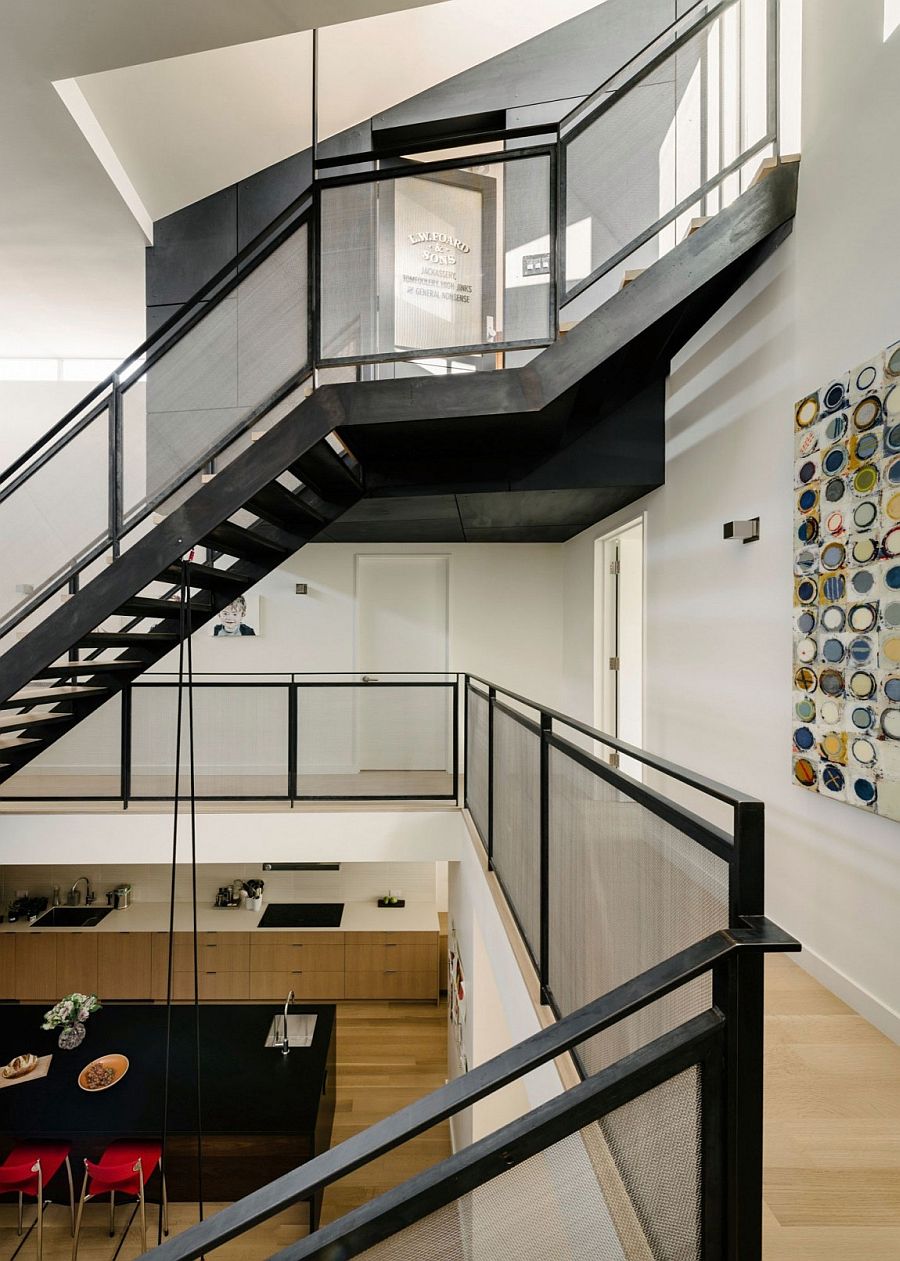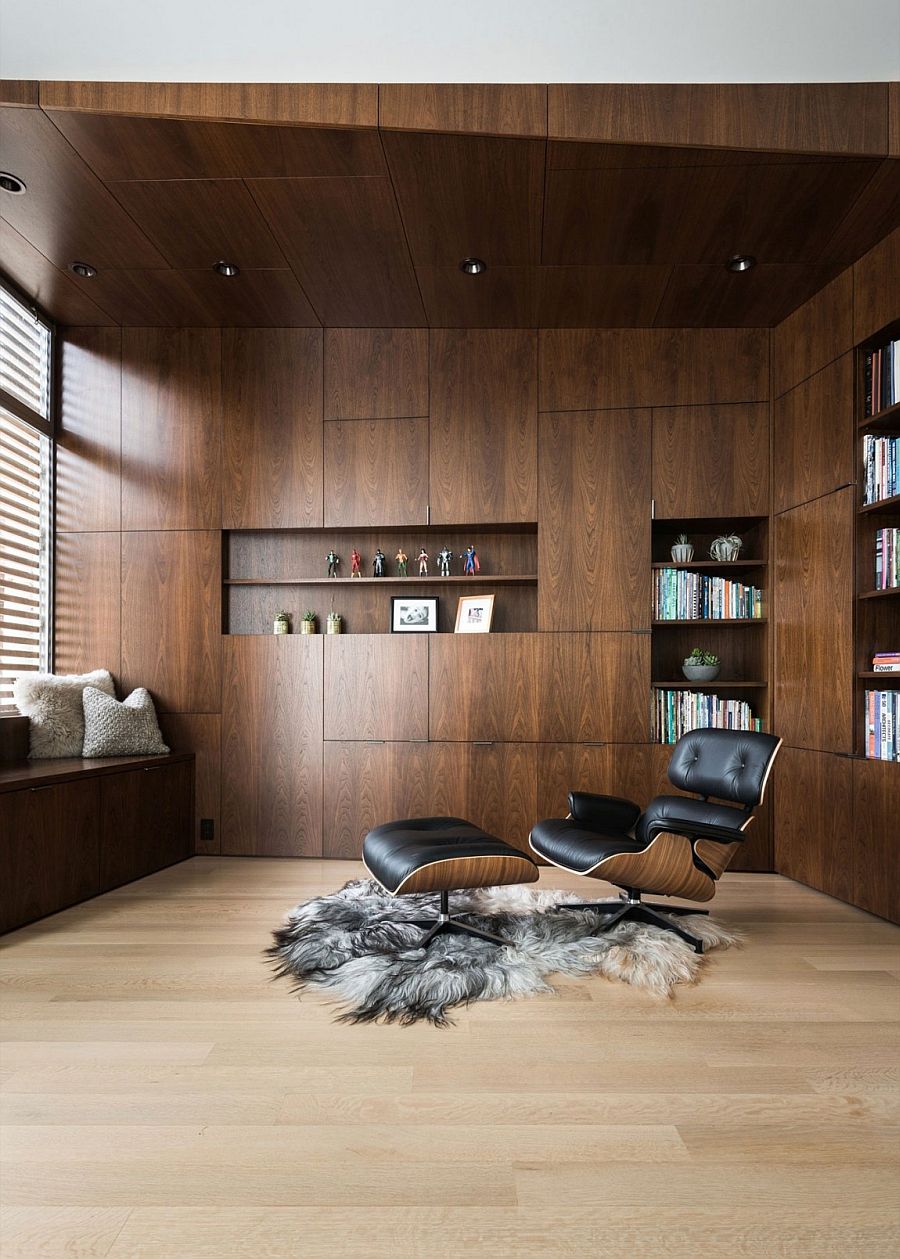 Another highlight of the home is the office pod on the top level that seems to be draped in wood and contains plenty of storage space. Both its placement and design ensure that disturbance here is minimal, even as the greenery outside and the view beyond add to its charm. Efficient and graceful, this is a home that has been fashioned to meet the specific needs of its residents to absolute perfection. [Photography: Joe Fletcher]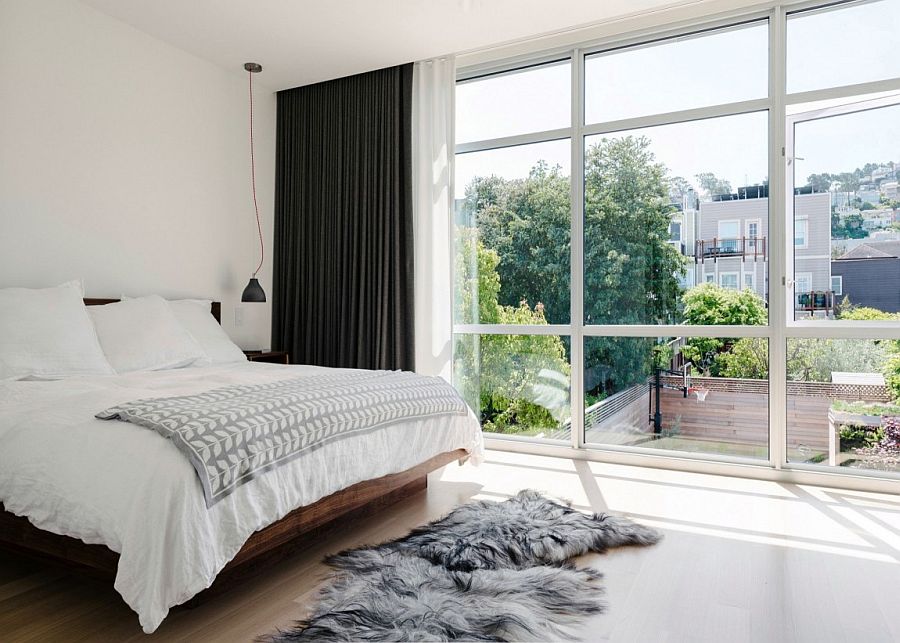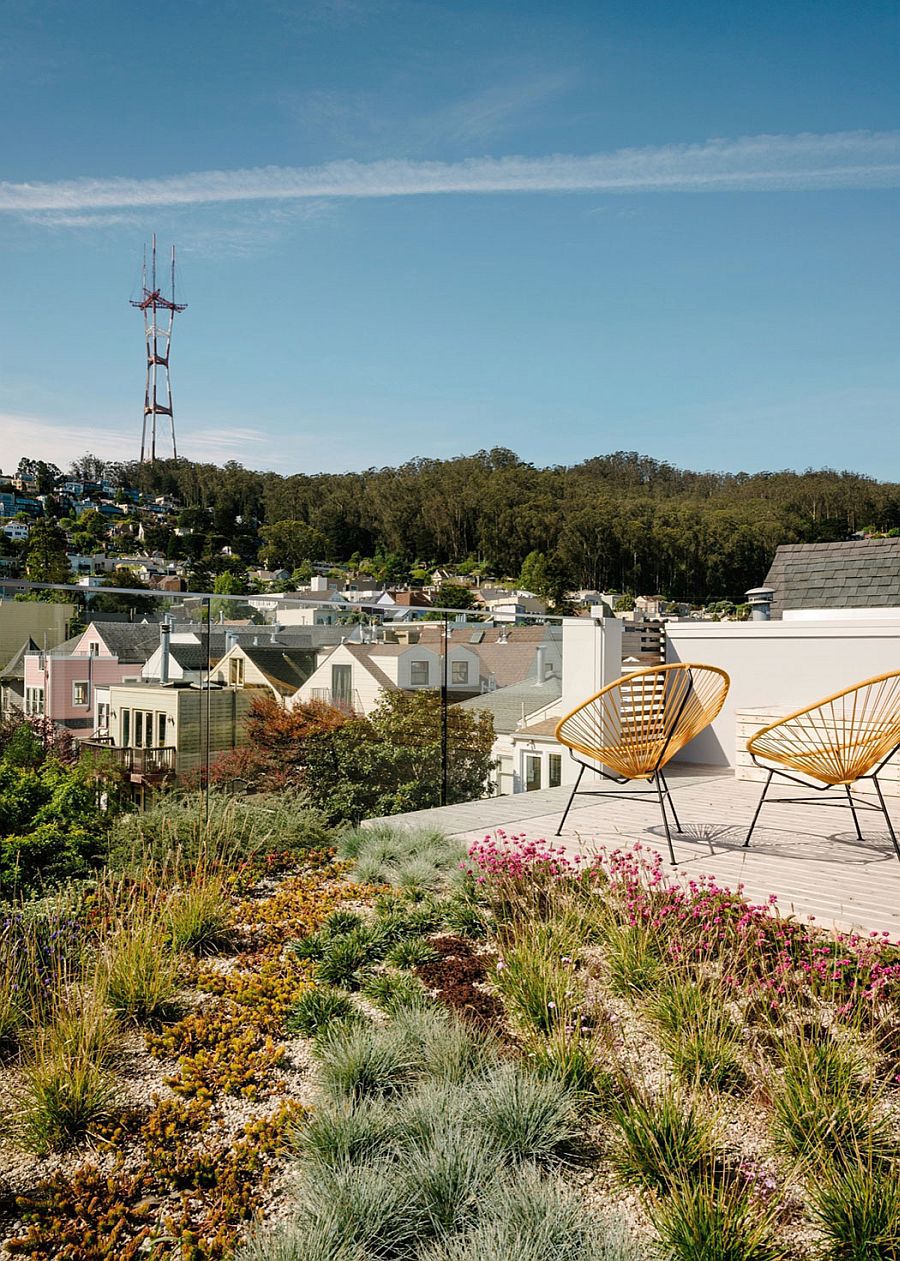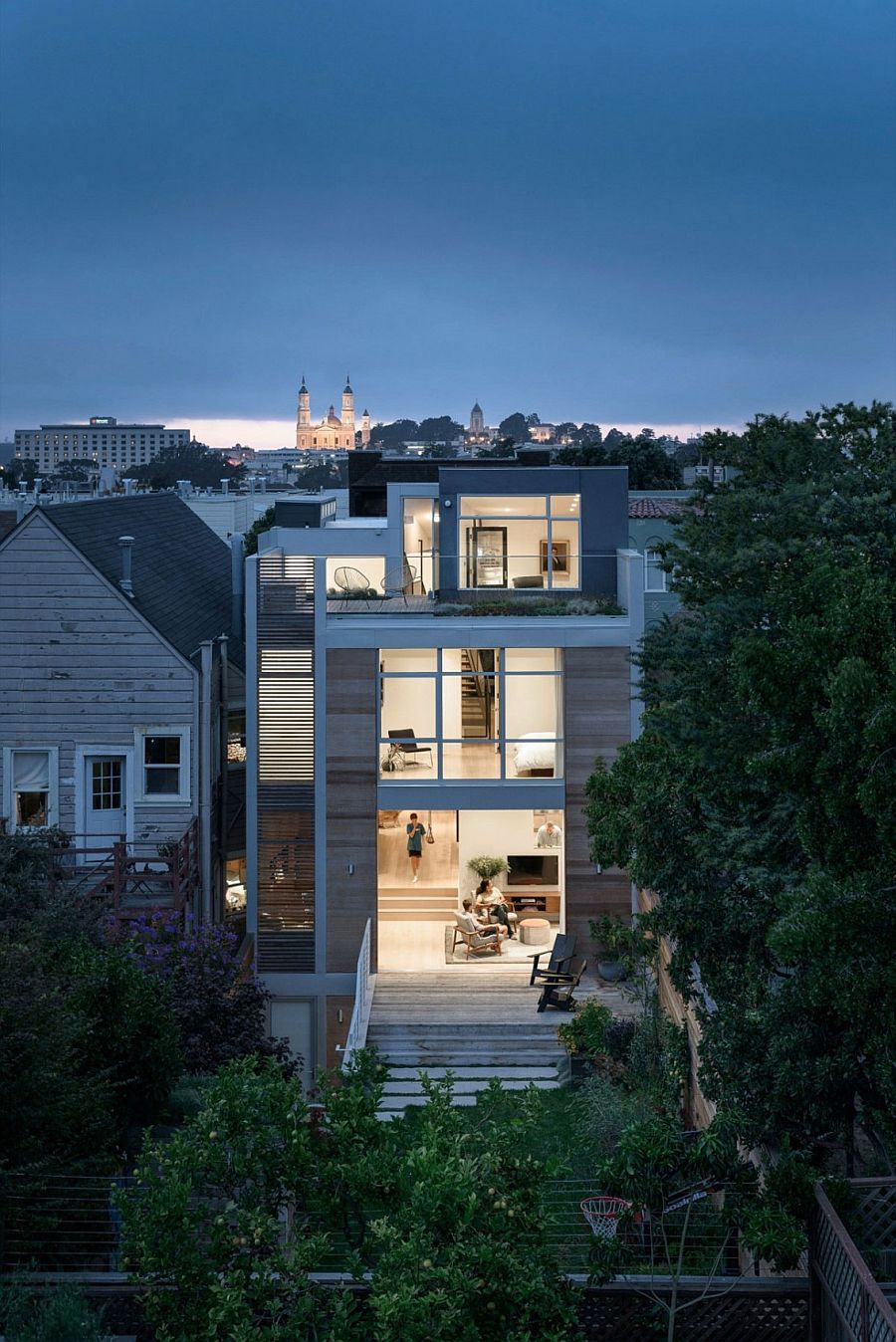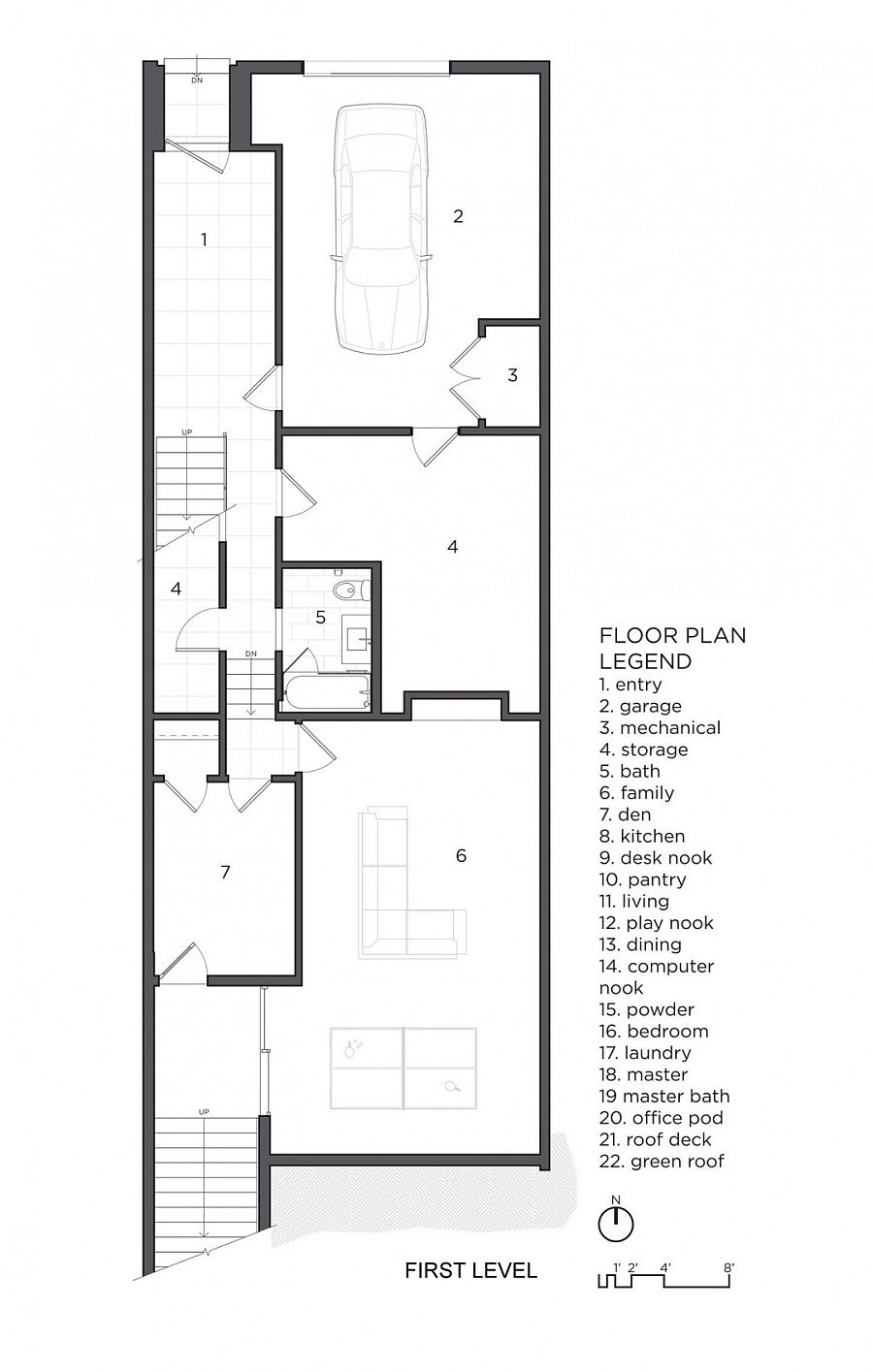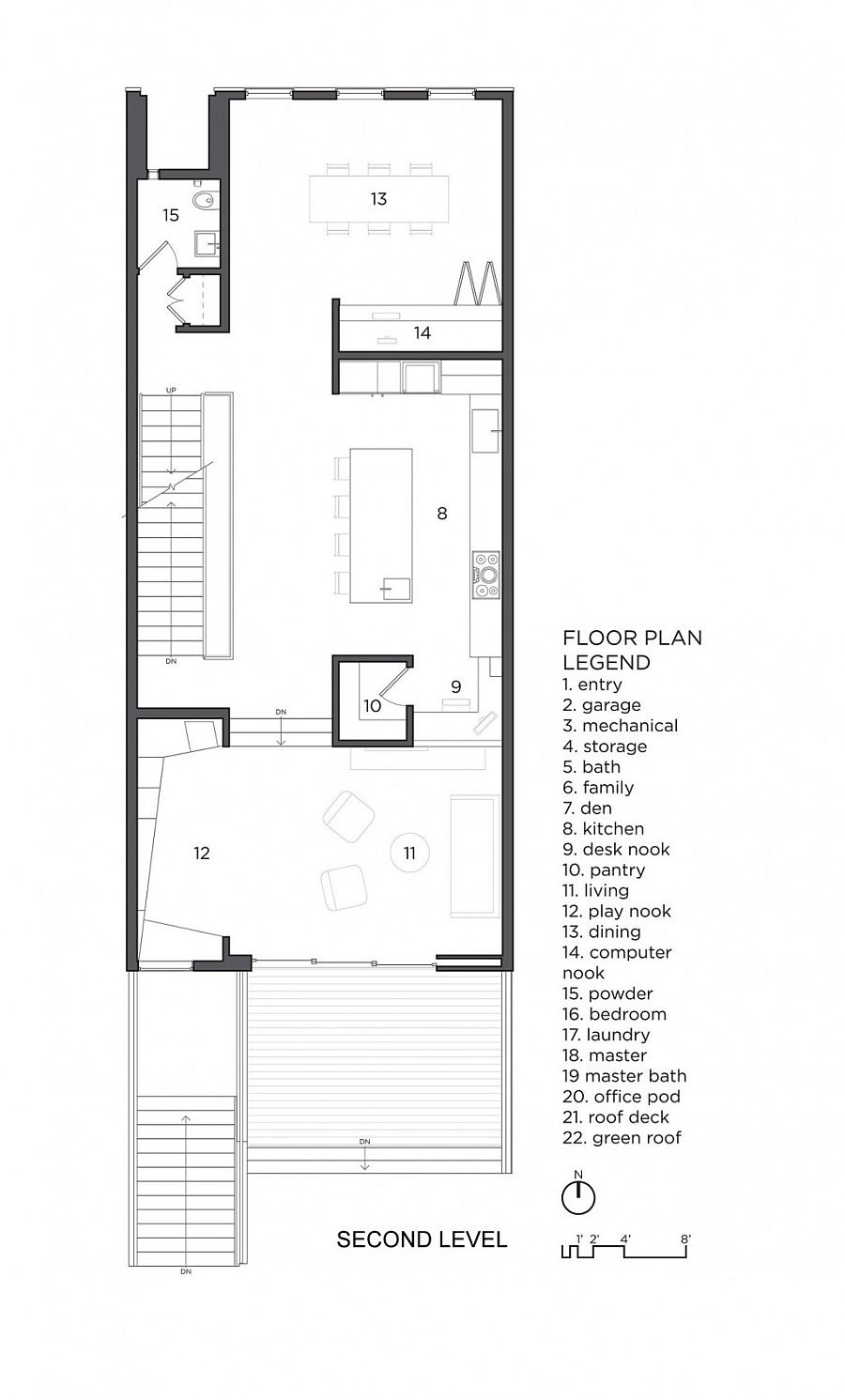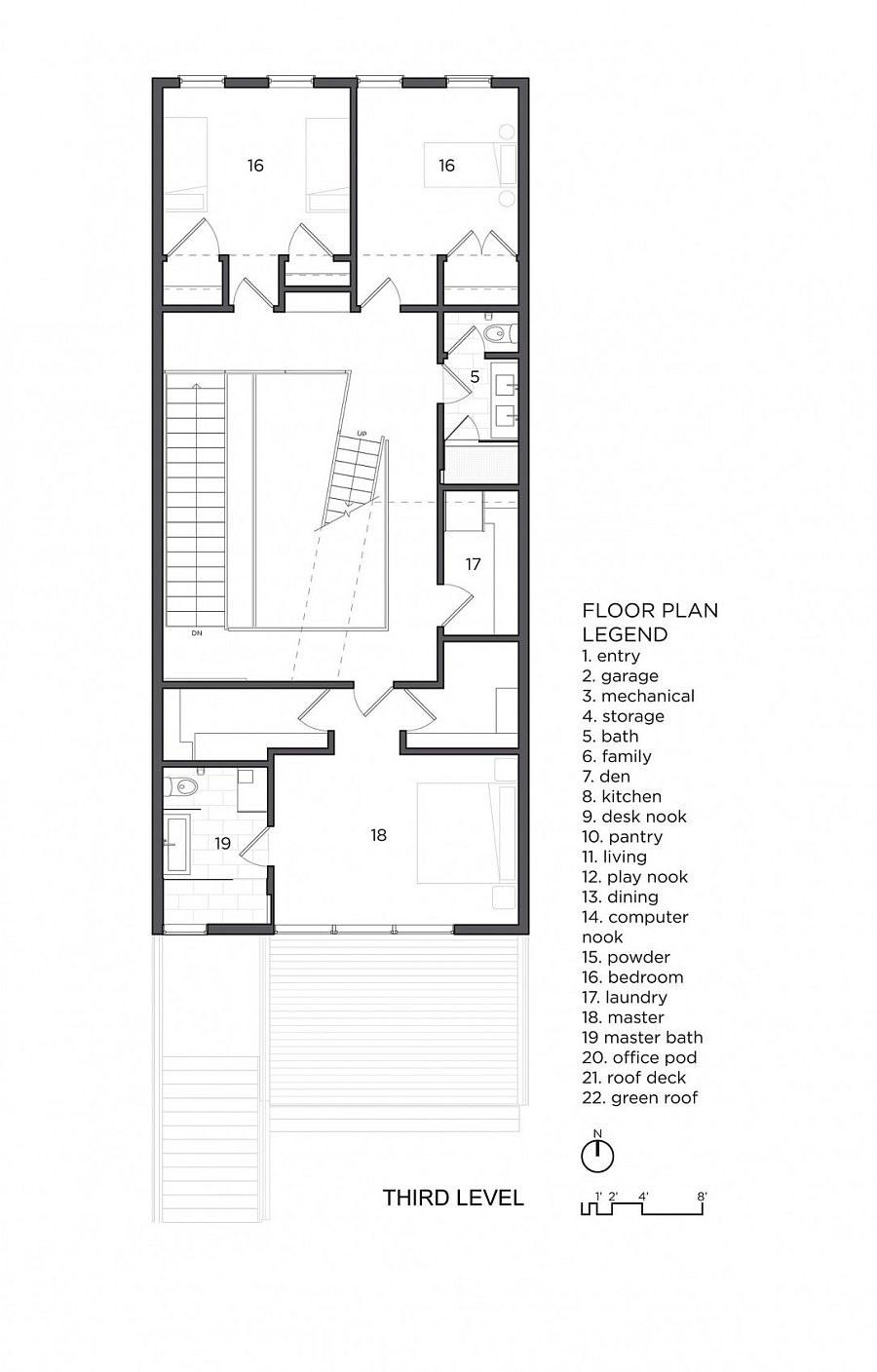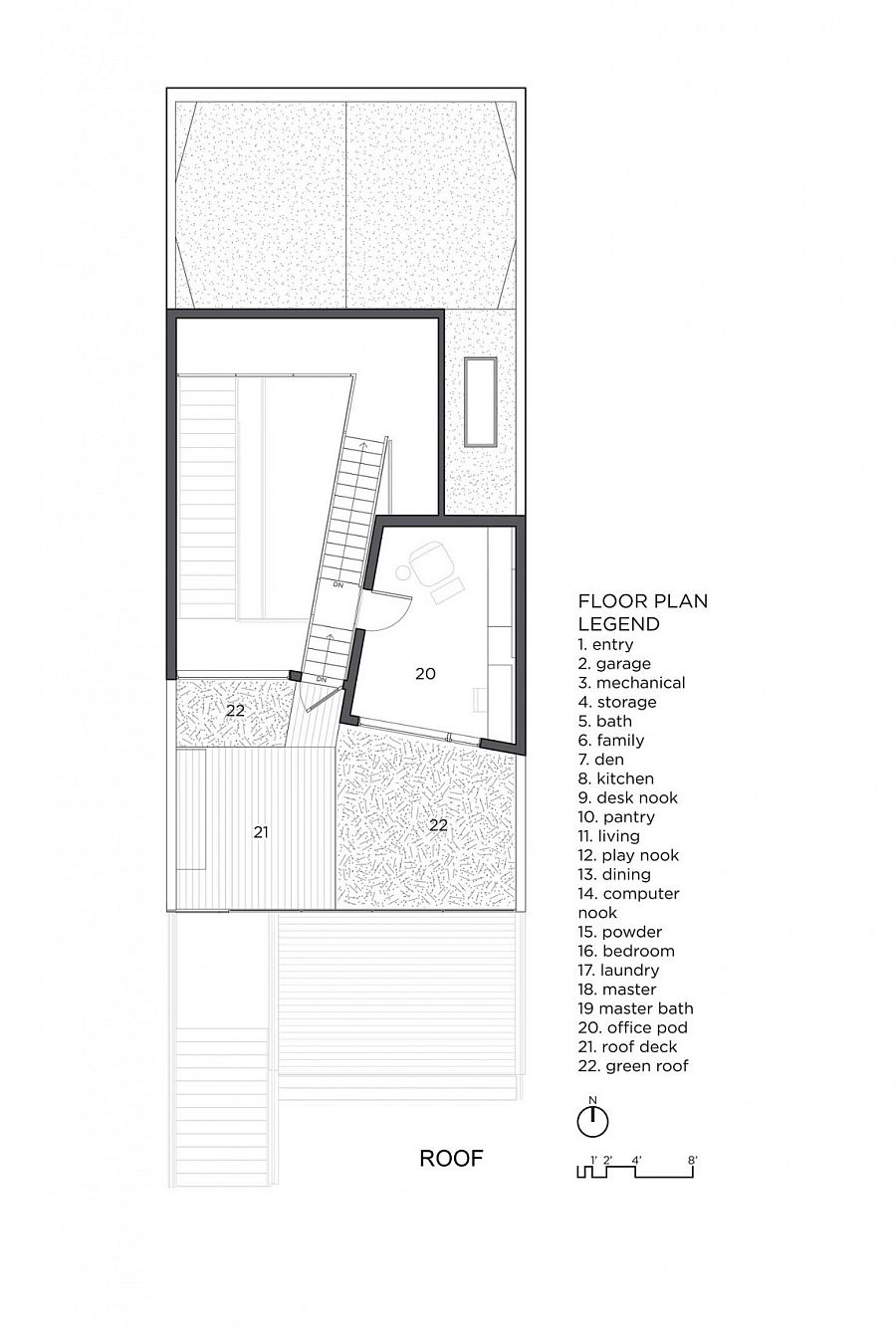 Liked the story? Share it with friends.