Every time we take a look at a new studio apartment with something innovative in terms of design, we are almost tempted to go back to our post-college days when we were starting off in the big city. That was a time when we barely gave any attention to home design and decorating and pretty much lived in a small apartment that was more shabby than chic. But this beautiful and ingenious apartment in London revamped by Intervention Architecture utilizes a custom wooden-wall unit to completely alter its ambiance and to create a setting that is space-savvy, efficient and adaptable.
It is the changeable joinery solution that sits at the heart of the new apartment interior with a wooden bench on one side and a fabulous wooden wall on the other that is filled with different shelves and cabinets. The space can be used as a study, workspace, dining area and even bedroom as the fold-out bed finds its way out after sunset! Additional pillows, cushions and wooden table pieces can be tucked away into the bespoke wall which has ample storage space.
Sliding glass walls on the other side usher in ample natural light while a kitchen in white further accentuates the spacious, cheerful aura of this London apartment. A perfect space-conscious makeover that meets the needs of the apartment's energetic young owner! [Photography: Handover]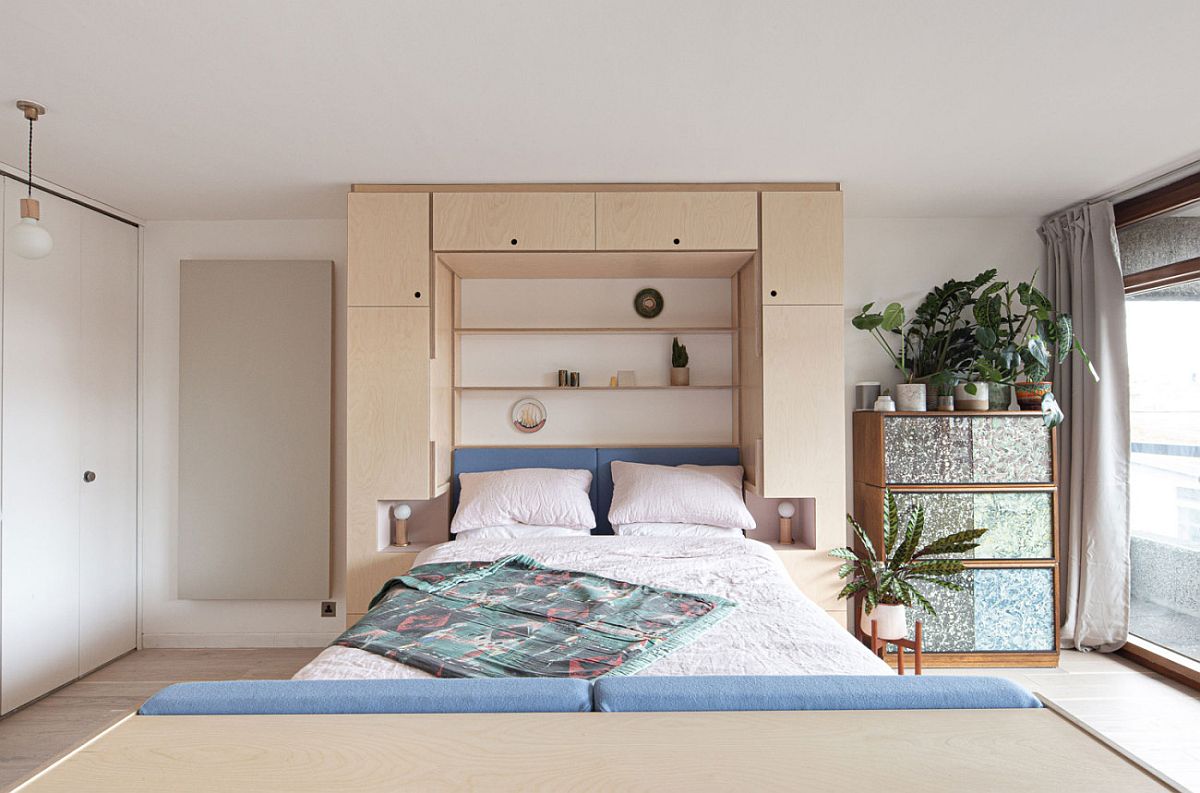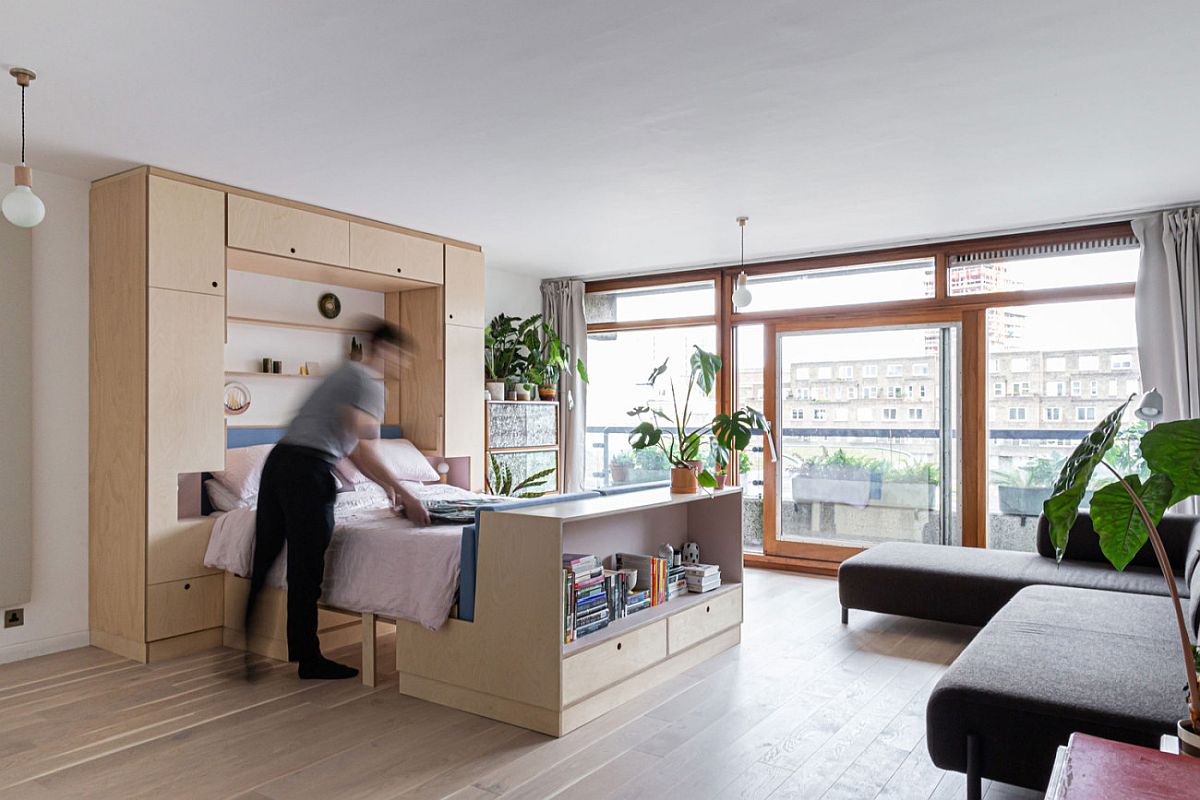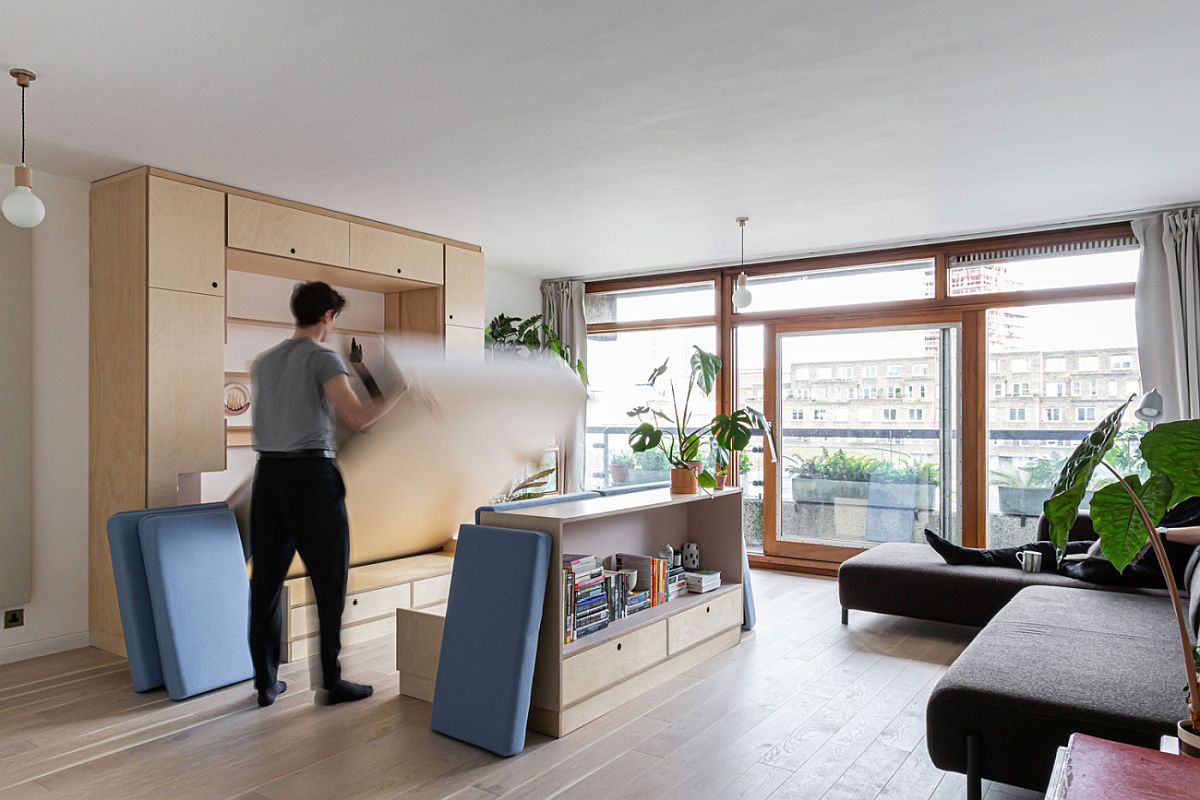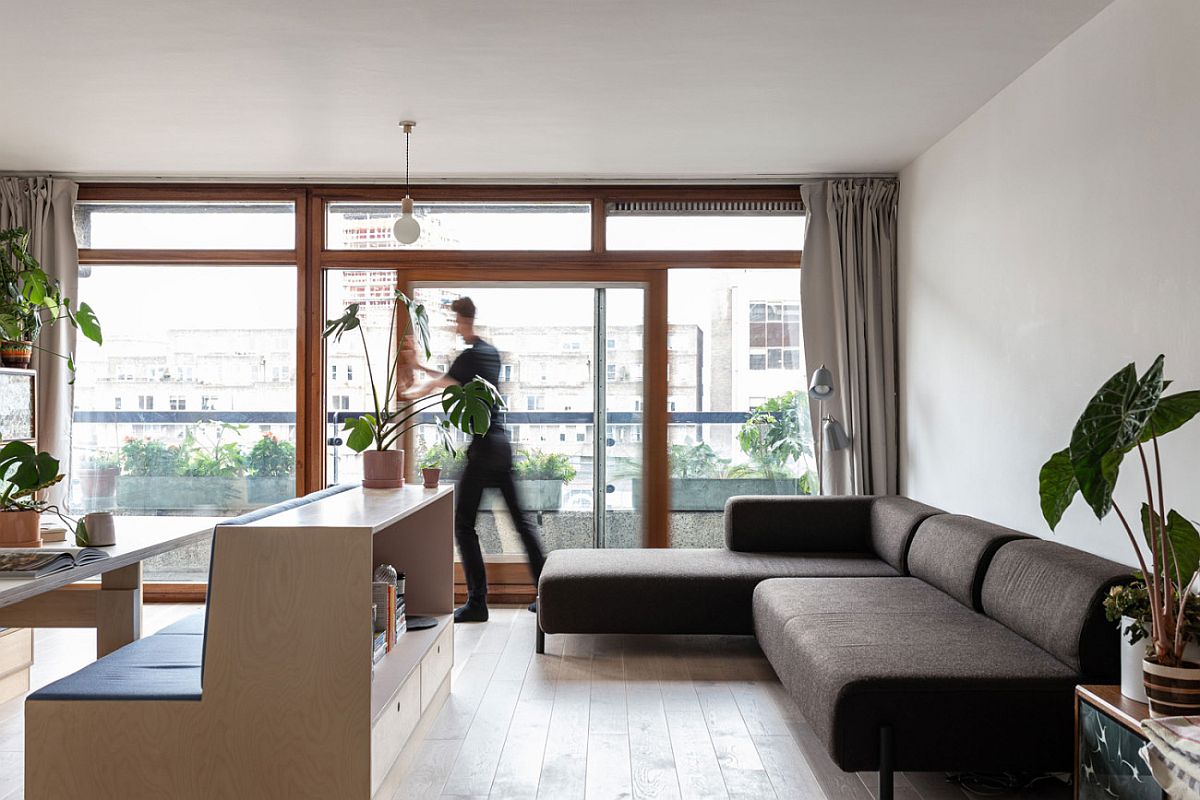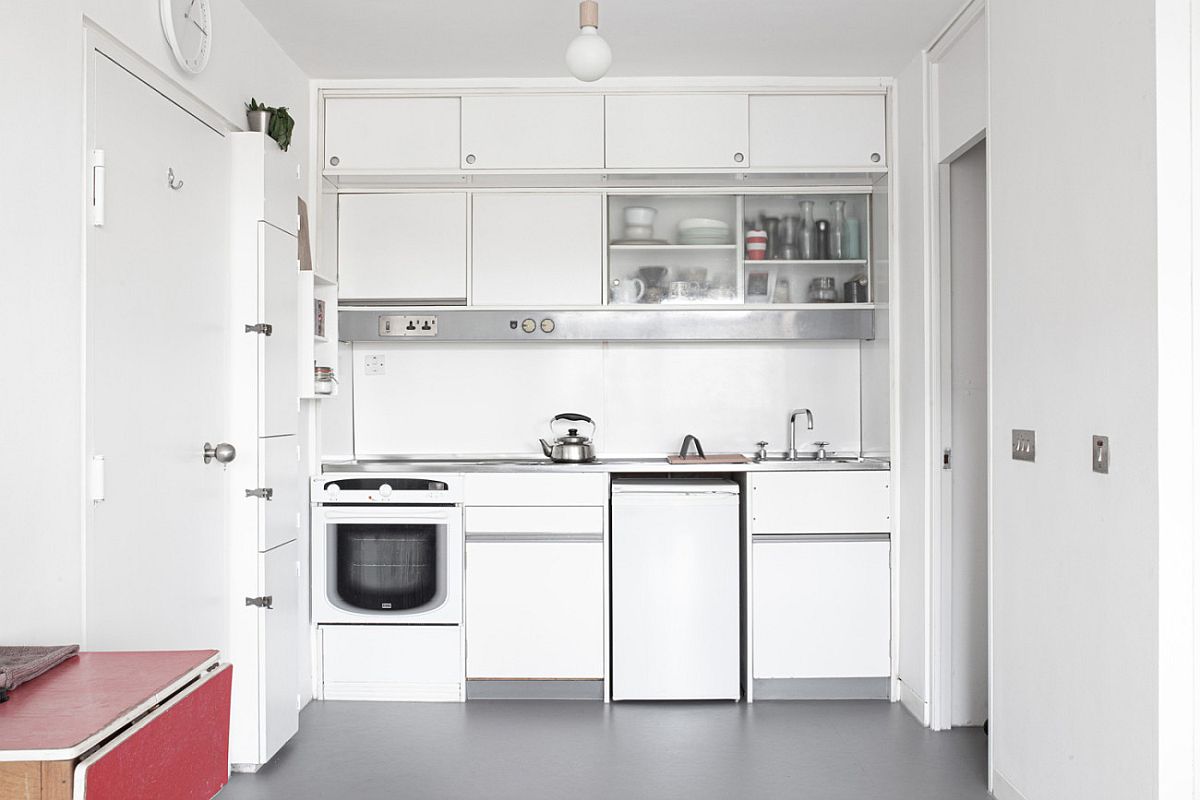 New flooring was installed as an engineered light oak to compliment the plywood, with a grey marmoleum floor installed within the original kitchen. To the original bathroom new grey grouting refreshed the space.