As a nation, Peru is blessed with a landscape that leaves you mesmerized at every turn with stunning mountains, breathtaking valleys and an air of mysticism that seems to be epitomized by its rich heritage and renowned World Heritage sites. It is barely a surprise then that Casa Chontay, a modern retreat set in its rural countryside, is surrounded by an idyllic landscape that seems to not only define the silhouette of the residence, but also its style and ambiance. Nestled in a remote nook of Antioquia District, 25 miles southeast of Lima, the beautiful escape sits on top of a mountainous lot and offers a panoramic view of the distant river and mountains.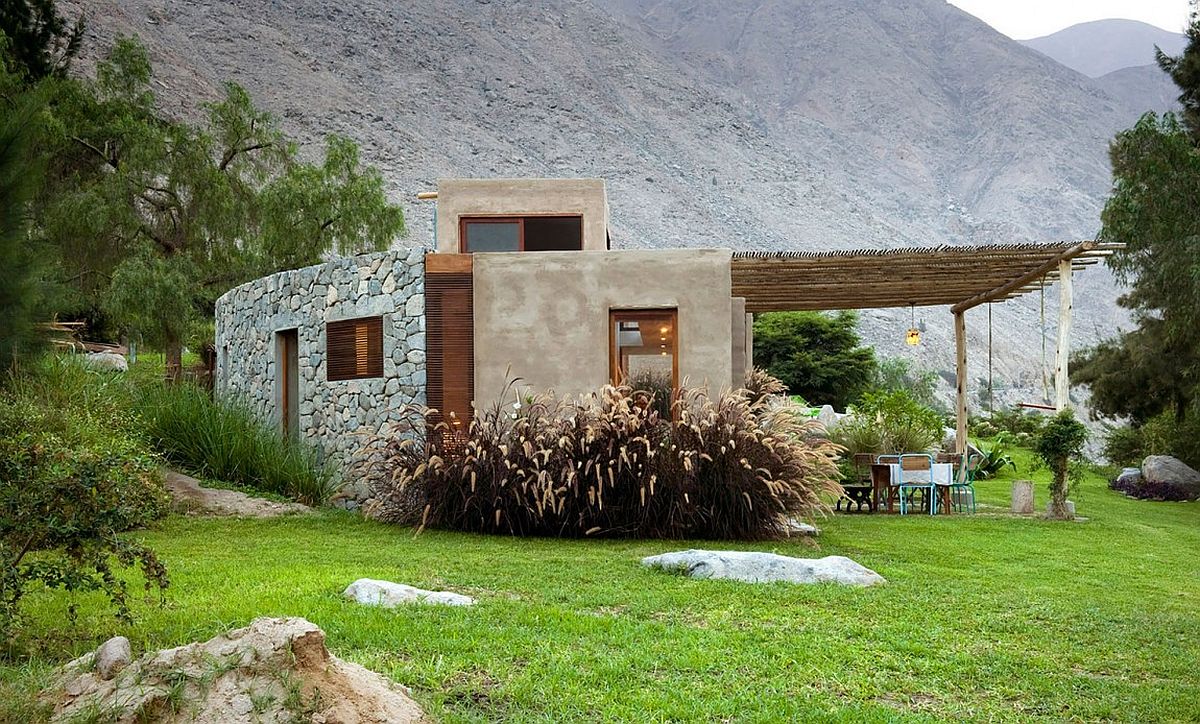 Designed by Marina Vella Arquitectos, sustainability and an ability to integrate with the natural backdrop were the key aspects that shaped Casa Chontay. A curved stone wall broken up by the presence of sleek, tall windows greets you here, even as the outdoor dining area and pergola leave a big impression. Instead of one large structure, the architects opted for two smaller volumes that make the most of the views on offer. The garden outside is filled with a variety of plants and lined with large stones, and it seems to unite and bind the two volumes, giving a sense of visual cohesion.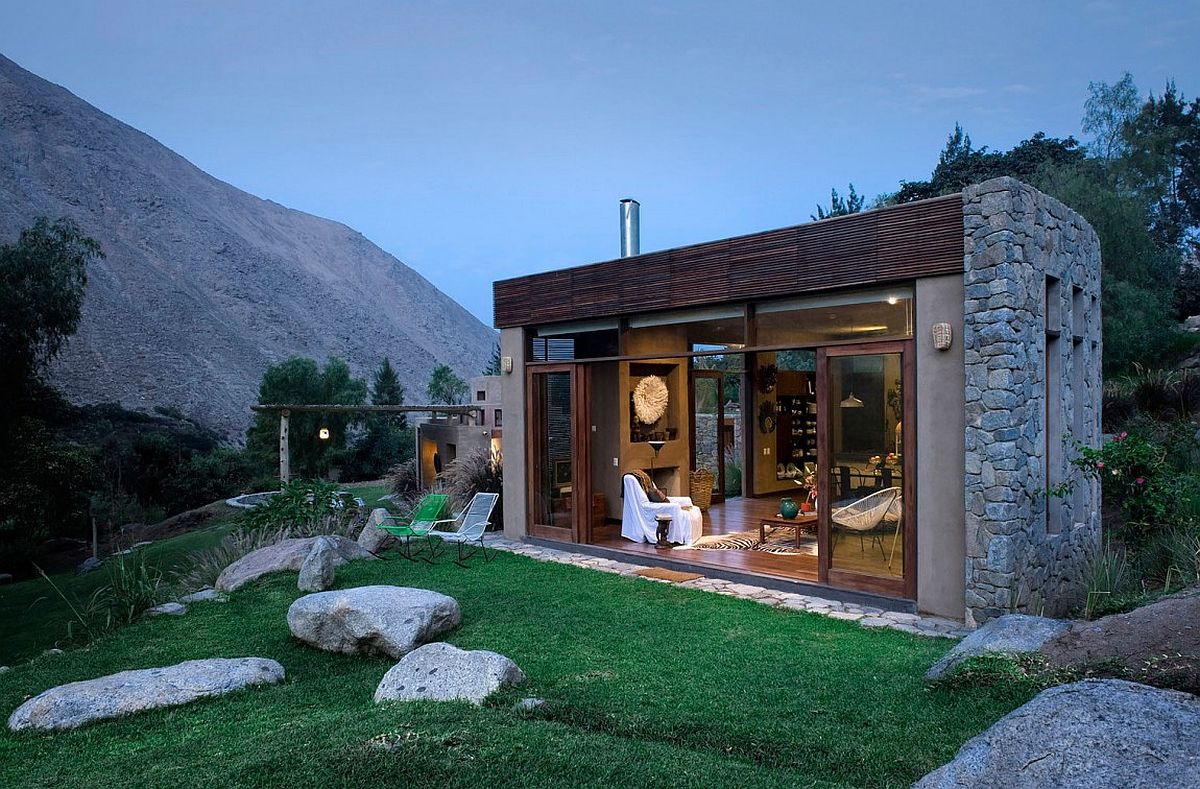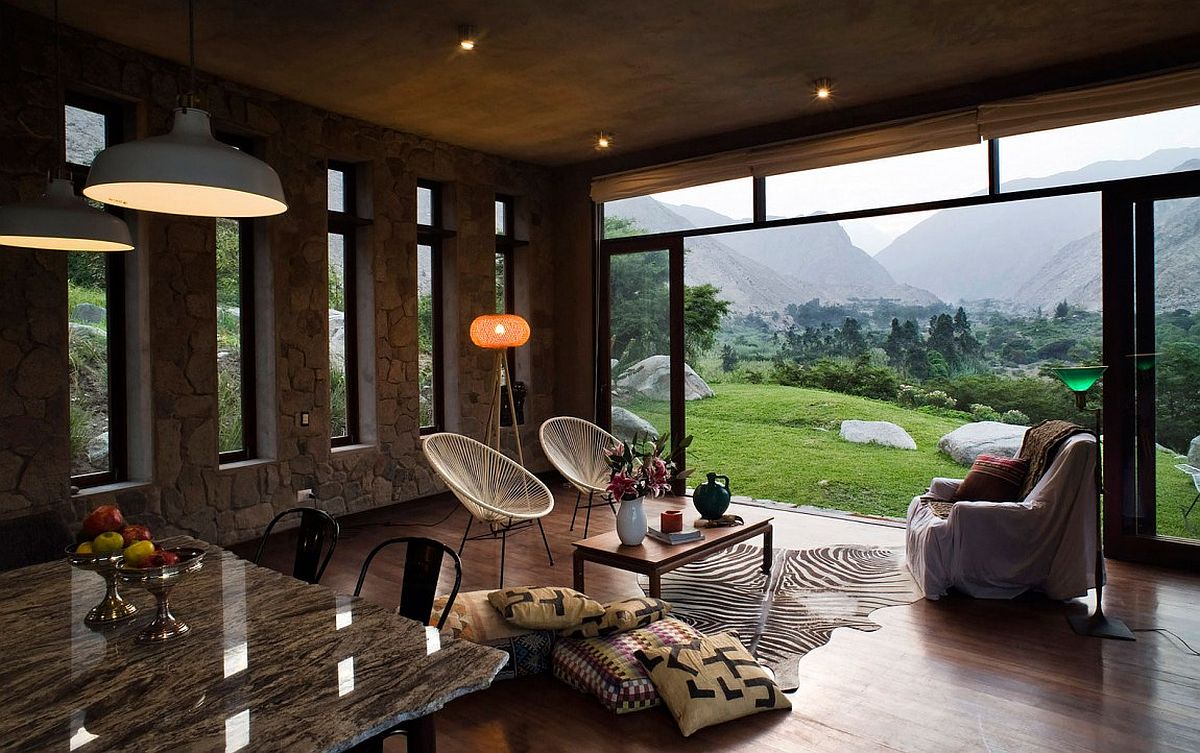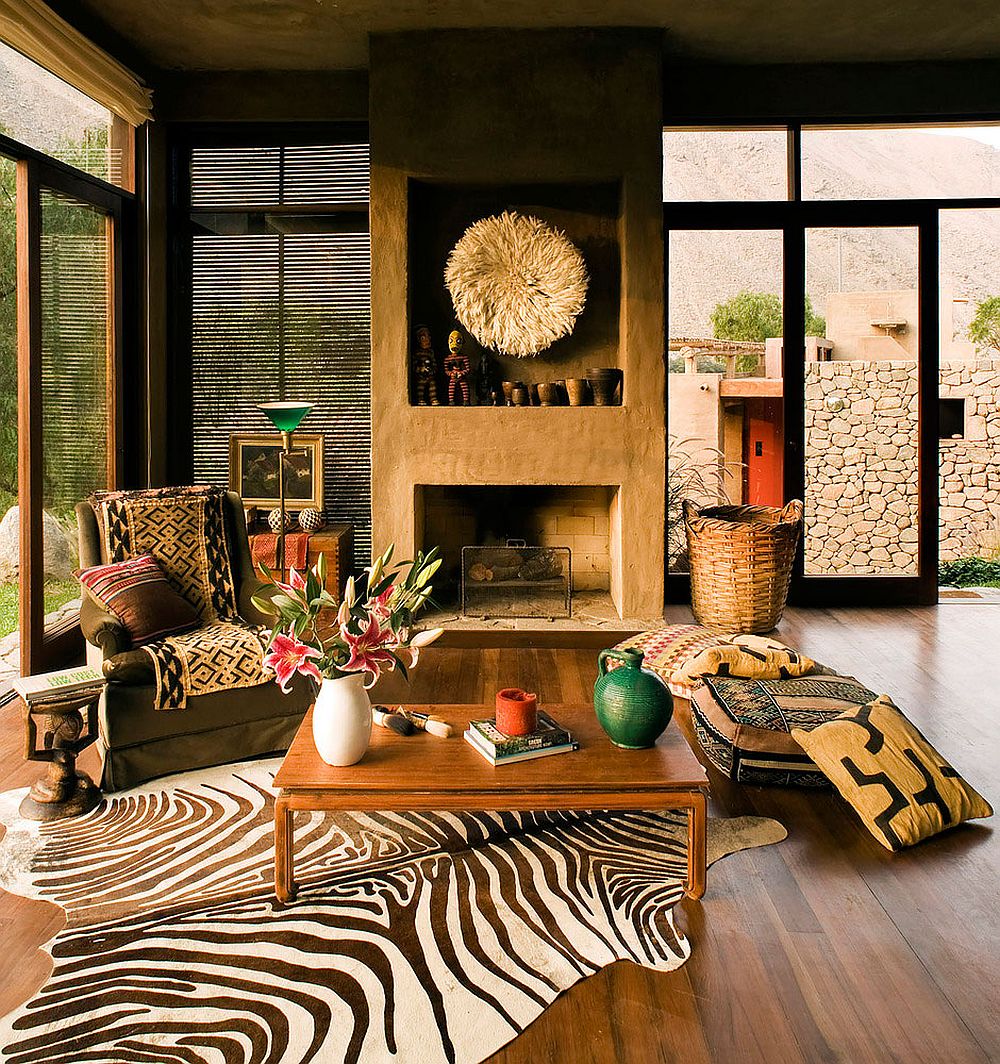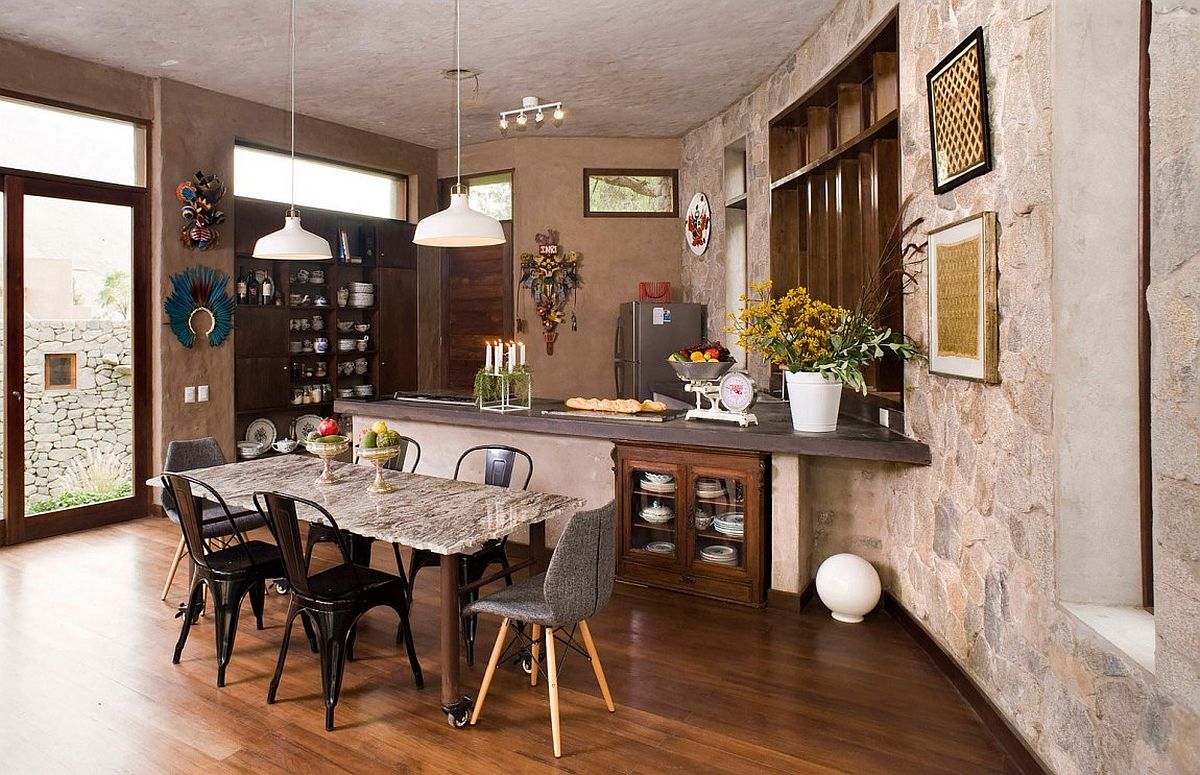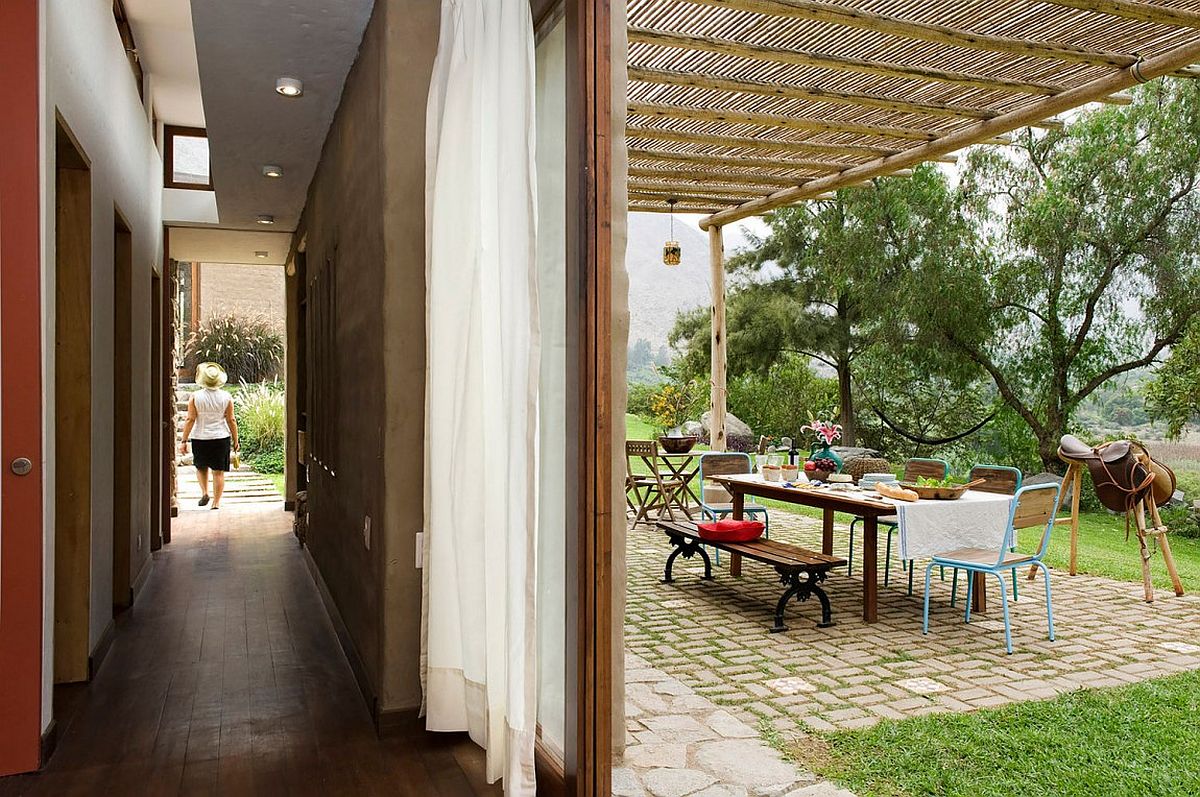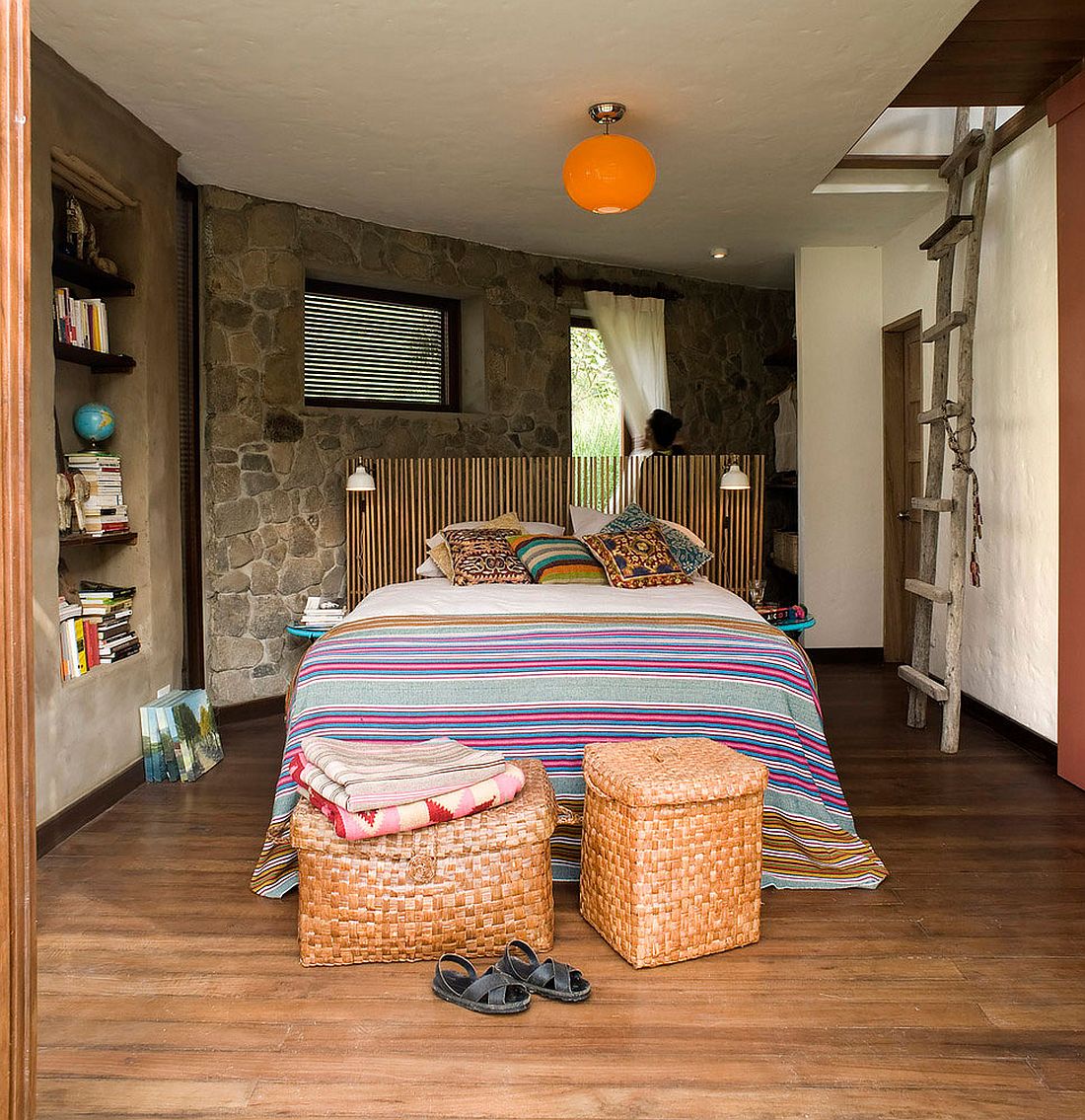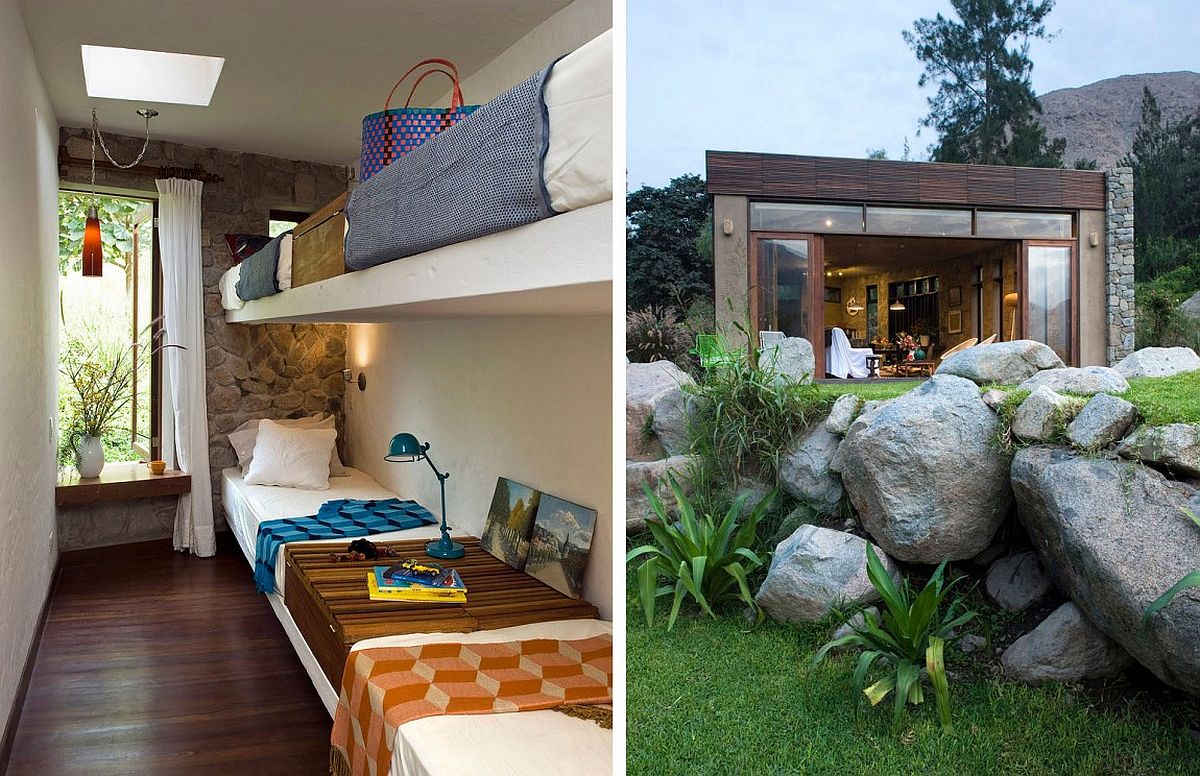 While one of the two volumes holds the living room, kitchen and dining space, the other contains three bedrooms, two bathrooms, an attic and a terrace. The color palette inside the house is filled with earthen hues, with stone, adobe and cane dominating much of the setting, while the red grass sun roof outside seems to extend this 'nature-centric' theme. Uncomplicated in its design and responding to the unique demands of the countryside in which it sits, Casa Chontay manages to combine serenity and comfort with traditional construction techniques. [Photography: Gonzalo Cáceres Dancuart]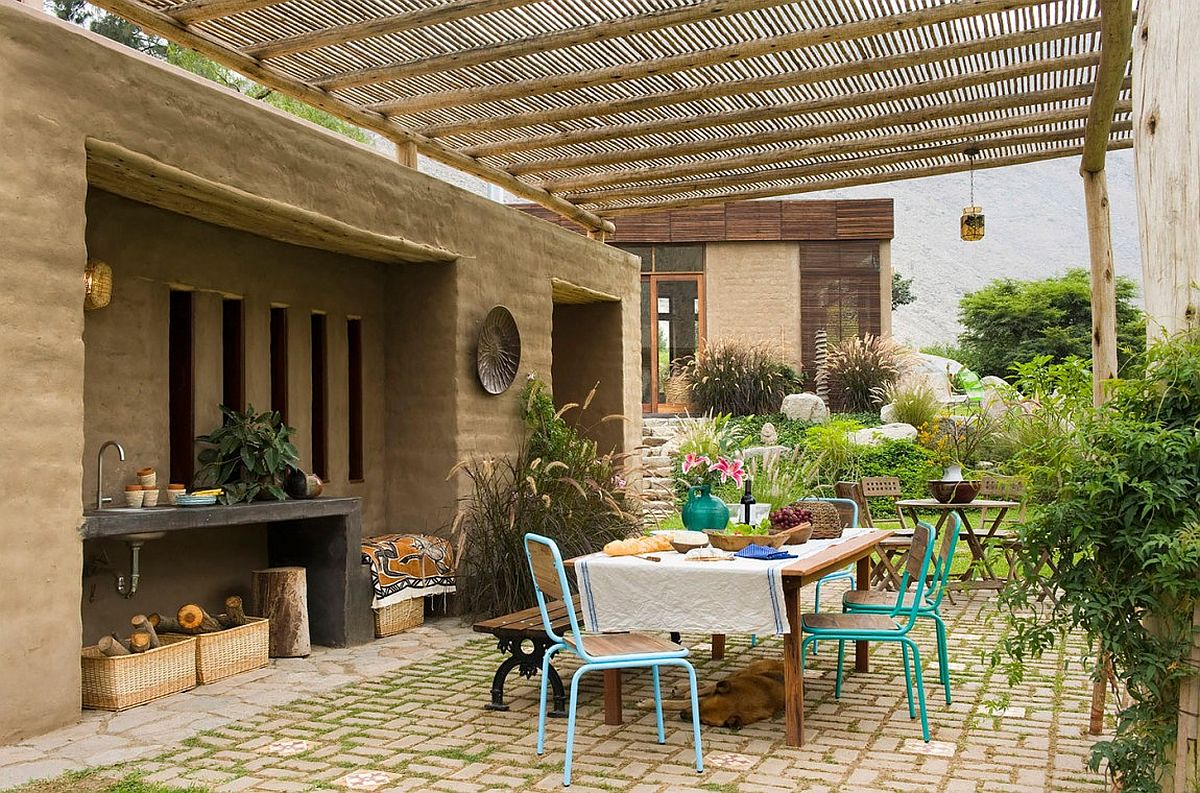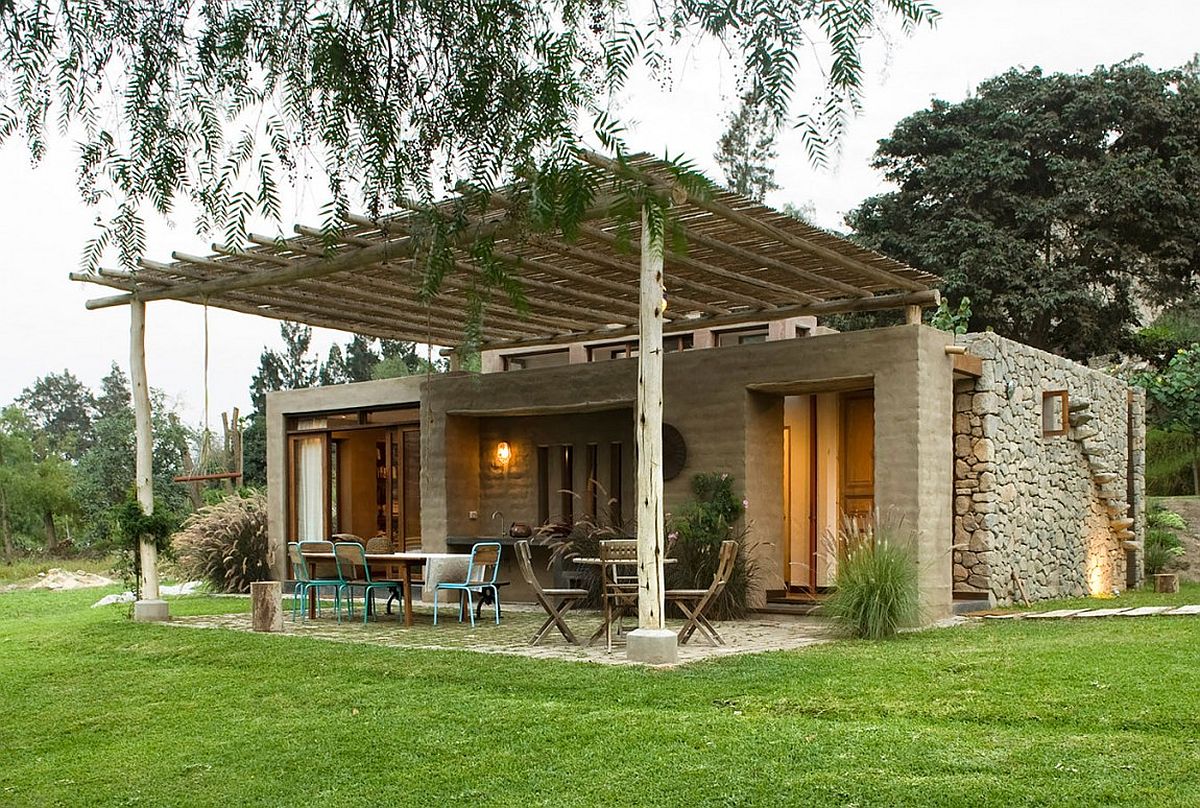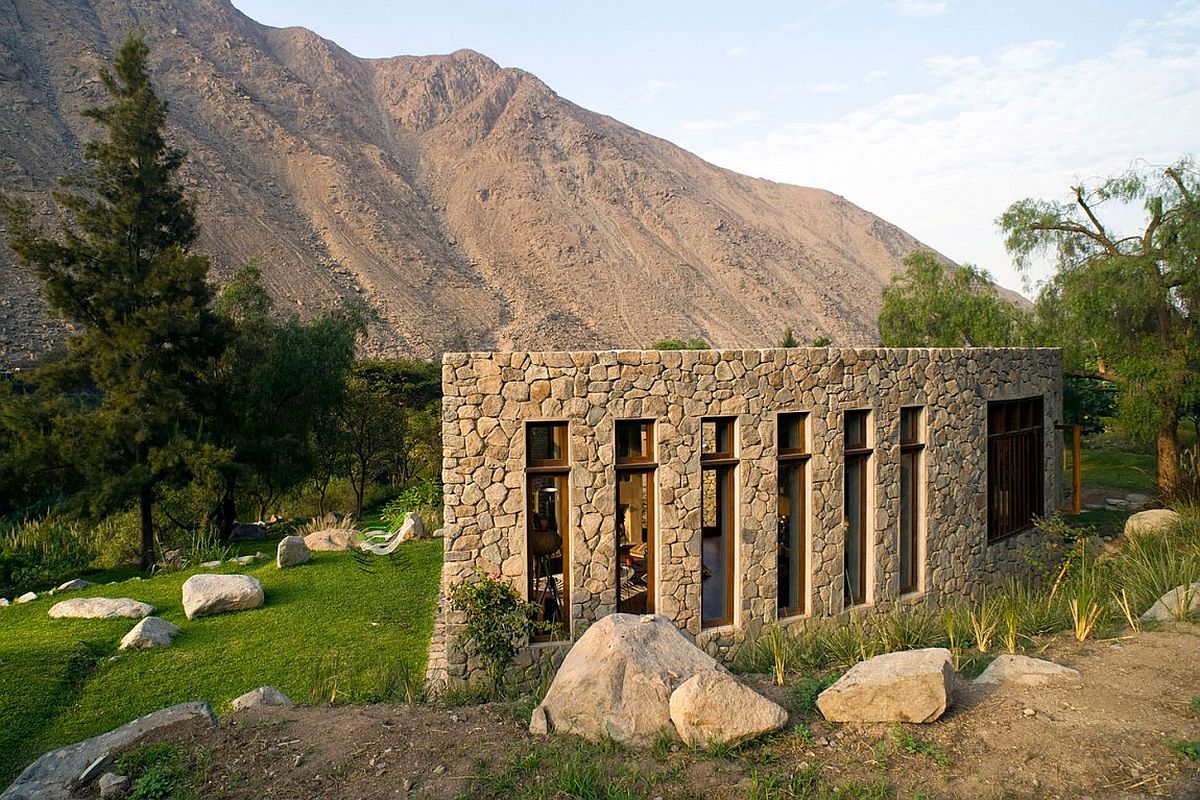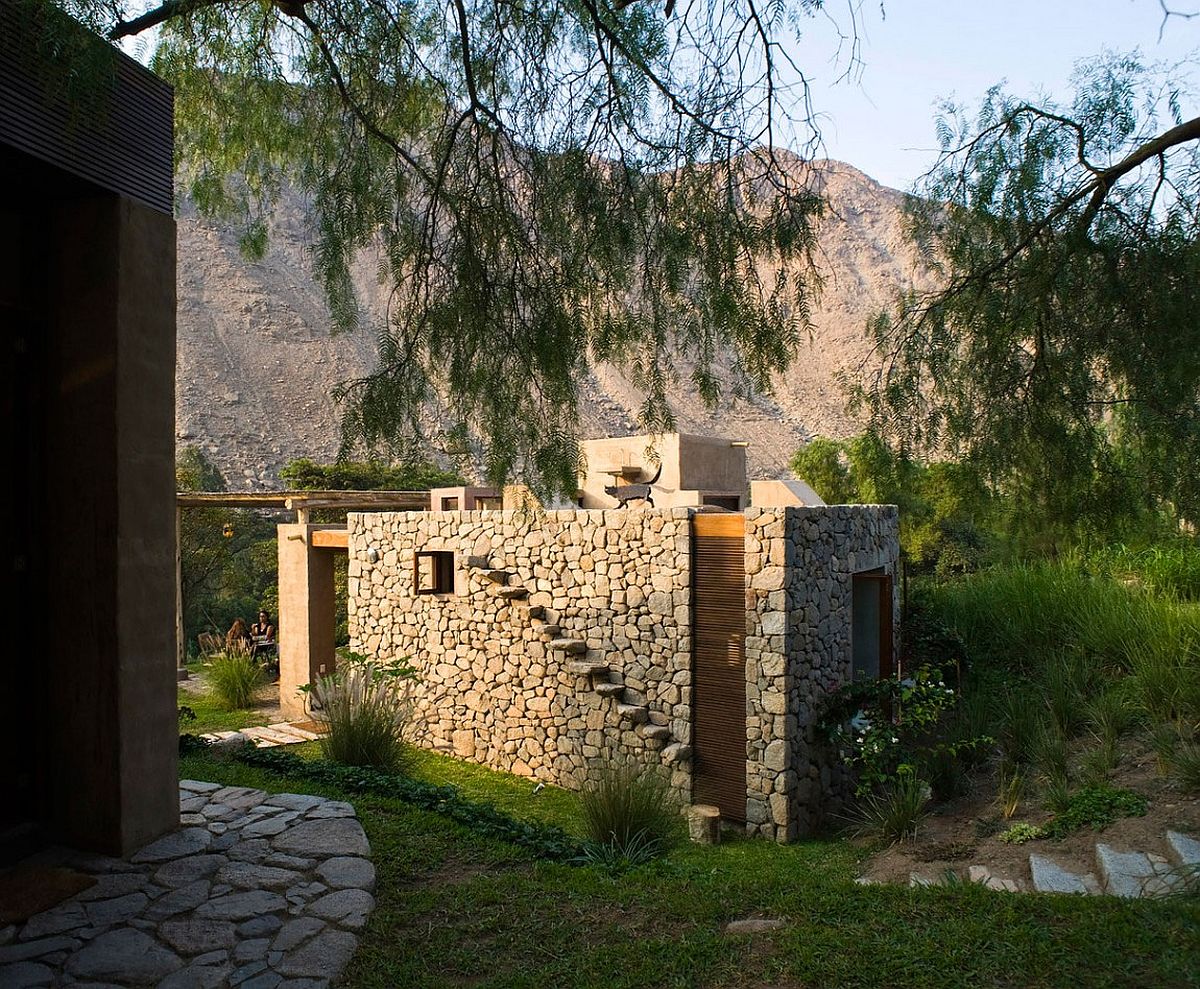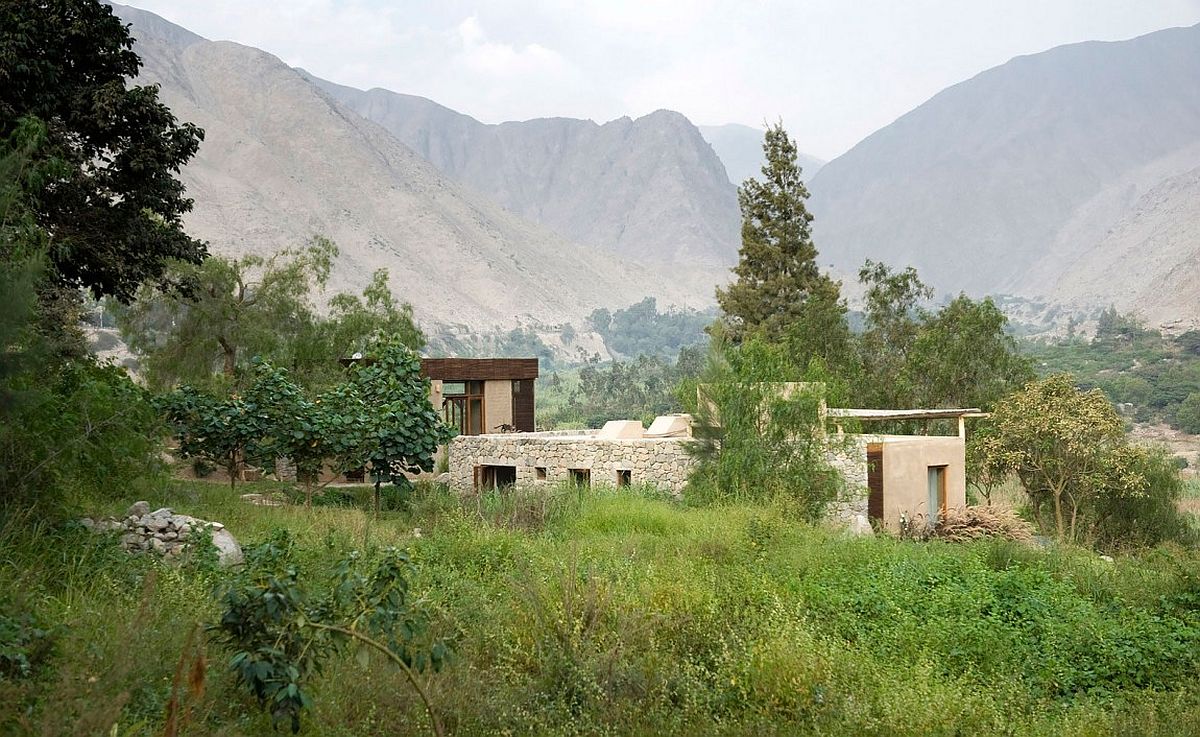 Liked the story? Share it with friends.