Millennia-old, mosaics have long provided a colourful form of art and decoration. Tesserae—small blocks of stone, tile, glass, ceramics or other suitable materials—are used to fashion a mosaic. In the 4th century BCE, the Greeks transformed mosaics into an art form, depicting patterns and detailed scenes of people and animals (Source: The joy of shards).
A very short history of mosaic art
Examples of this work are found in the Macedonian palace city of Aegae (Source: Ancient History Encyclopedia). Across the centuries, mosaic art has been influenced by different periods and empires. For example, Byzantine mosaics were rich and elaborate, typically incorporating vivid Christian themes, whereas Islamic designs were, for the most part, geometric and mathematical in their presentation (Source: The joy of shards). The early 20th century Art Nouveau movement embraced mosaic art: one of the genre's leading proponents, the renowned Catalonian architect Antoni Gaudí, created exotic and intricate mosaics for his famous Park Güell in Barcelona.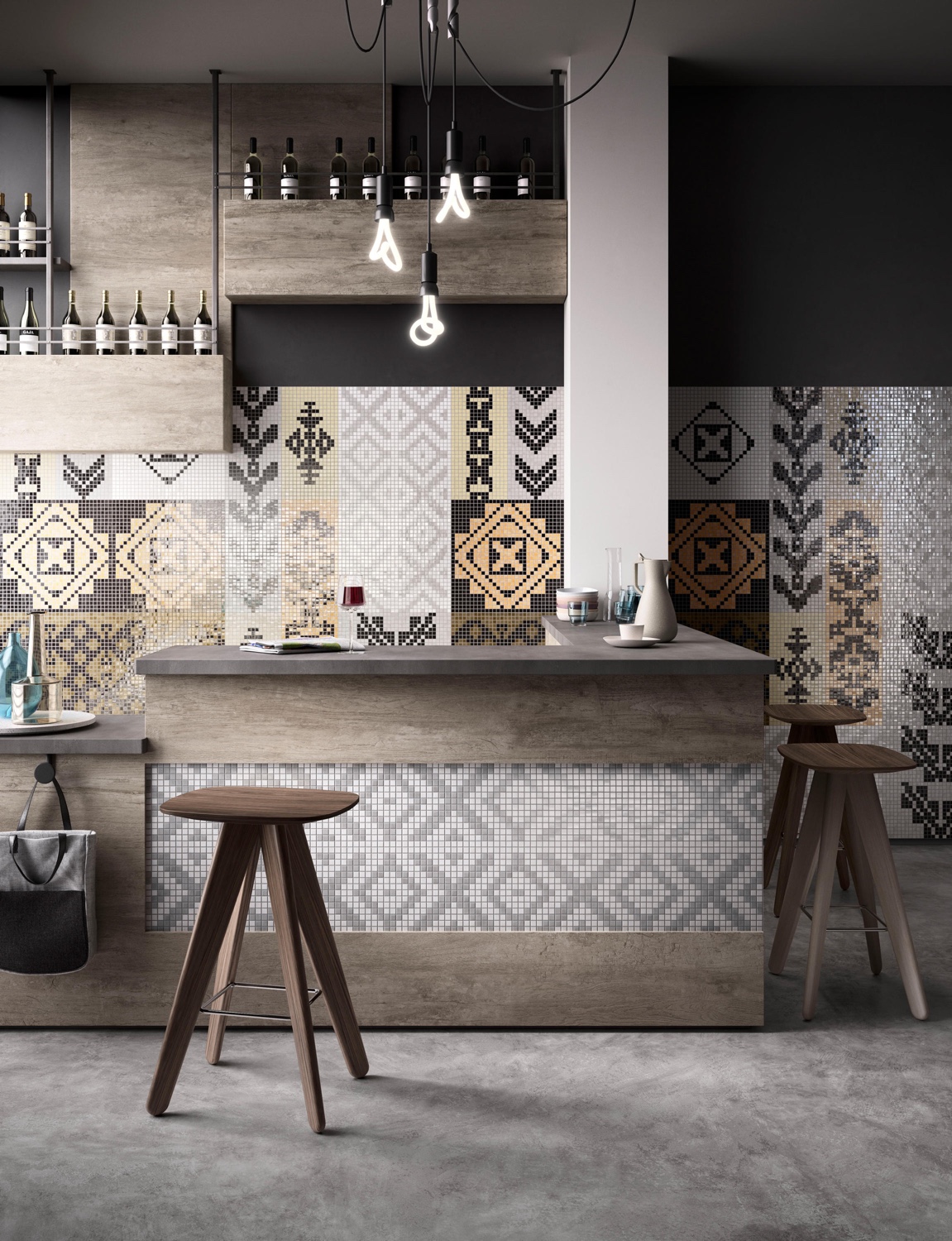 Today, mosaic art remains a popular craft. In a design context, mosaic work is especially pertinent to floor and wall coverings, from the simple to the ornate. It can be argued that Italians 'do' mosaic art well, with a number of Italian companies practiced in the craft. Two such companies include Mosaico+ and Devon&Devon. With different styles, they each present a well-crafted selection of mosaic works: Mosaico+ offers a more contemporary line while Devon&Devon shows a somewhat traditional aesthetic.
Africa Now by Mosaico+
The visually appealing 'Africa Now' collection from Italian brand Mosaico+, is designed with strong graphic motifs. Decorative mosaic patterns depict the prints and weaves of African fabric with a modern slant. The result is an avant-garde elegance, with distinctive monochrome or full-bodied pattern combinations.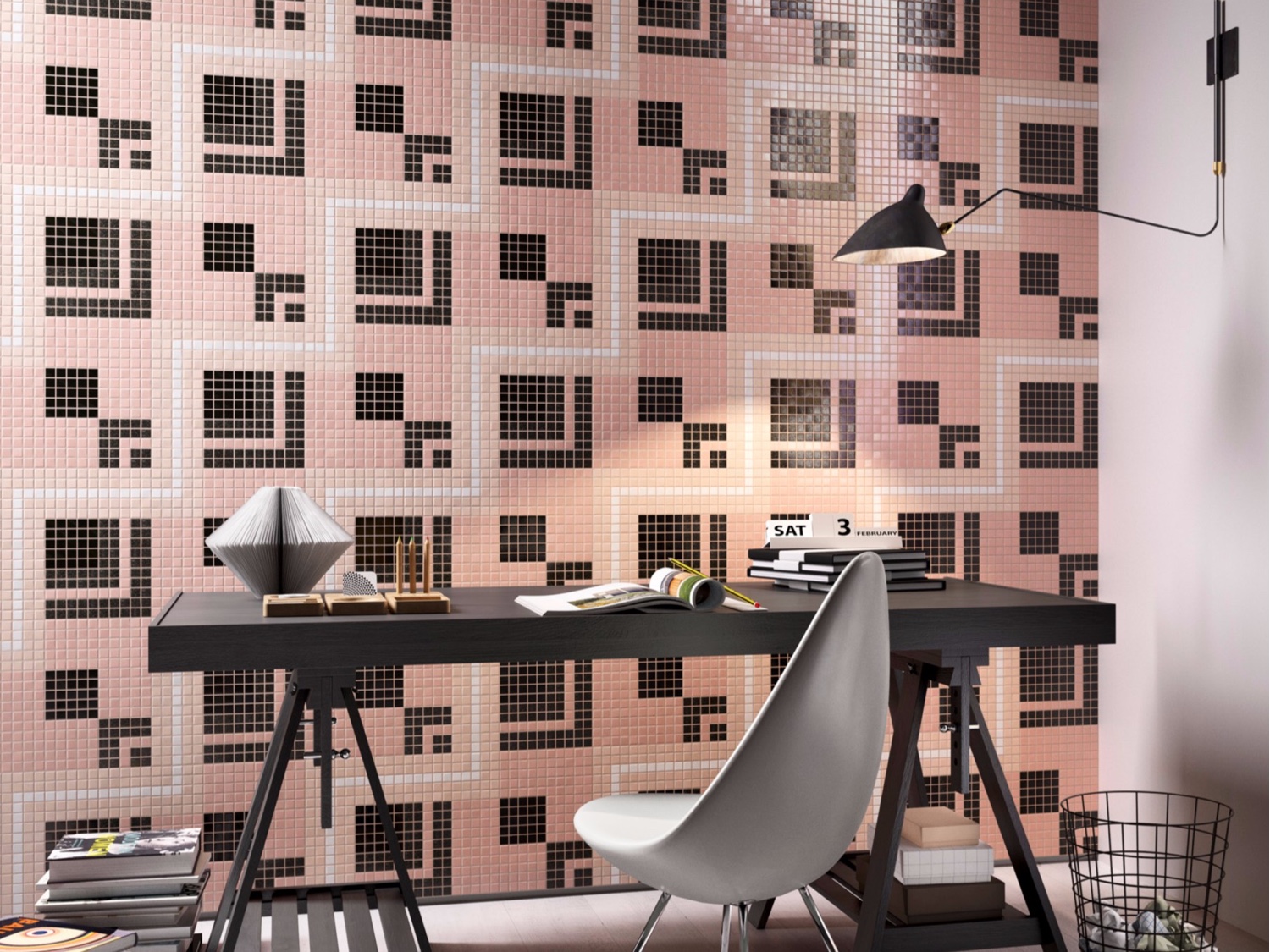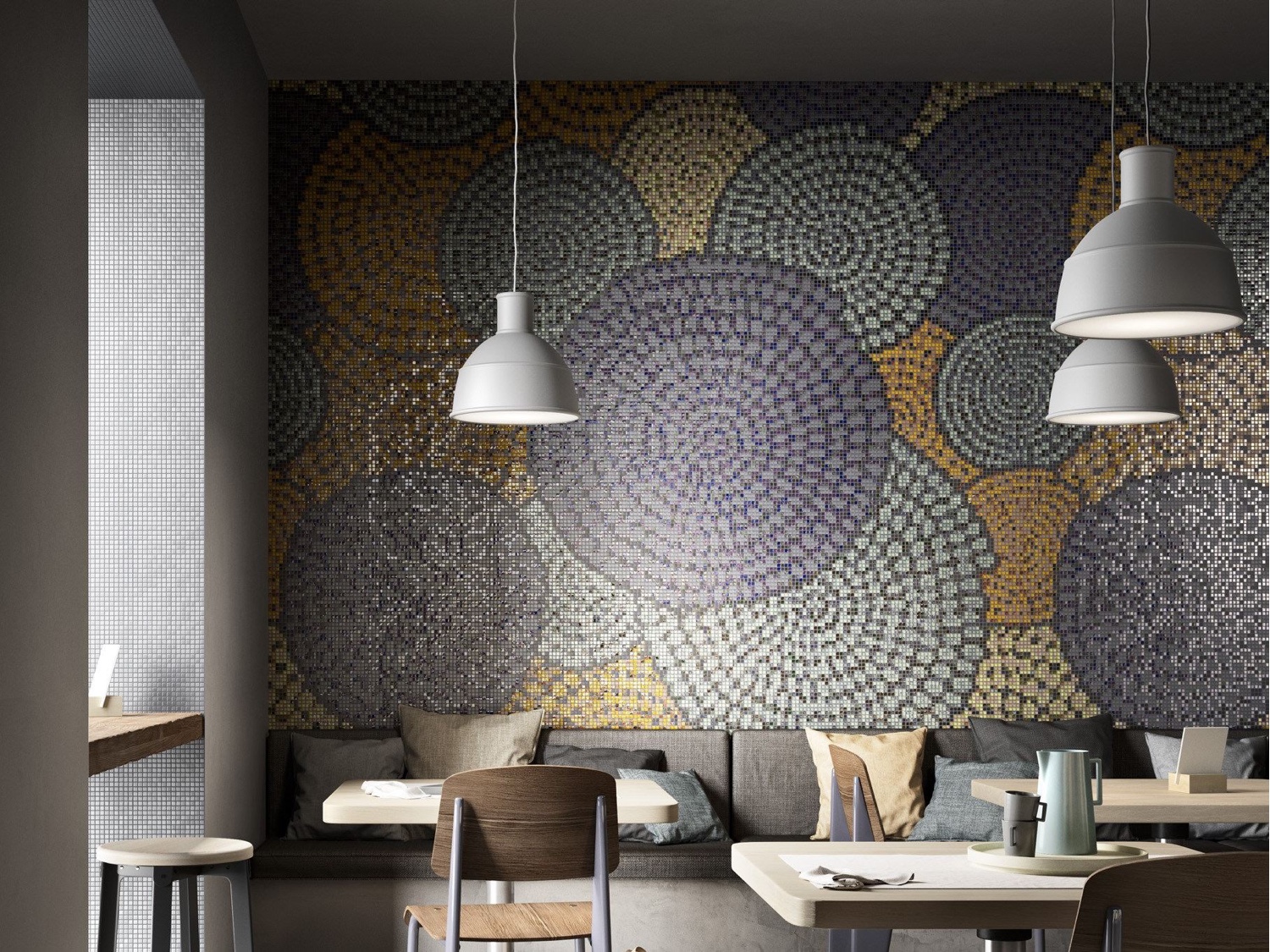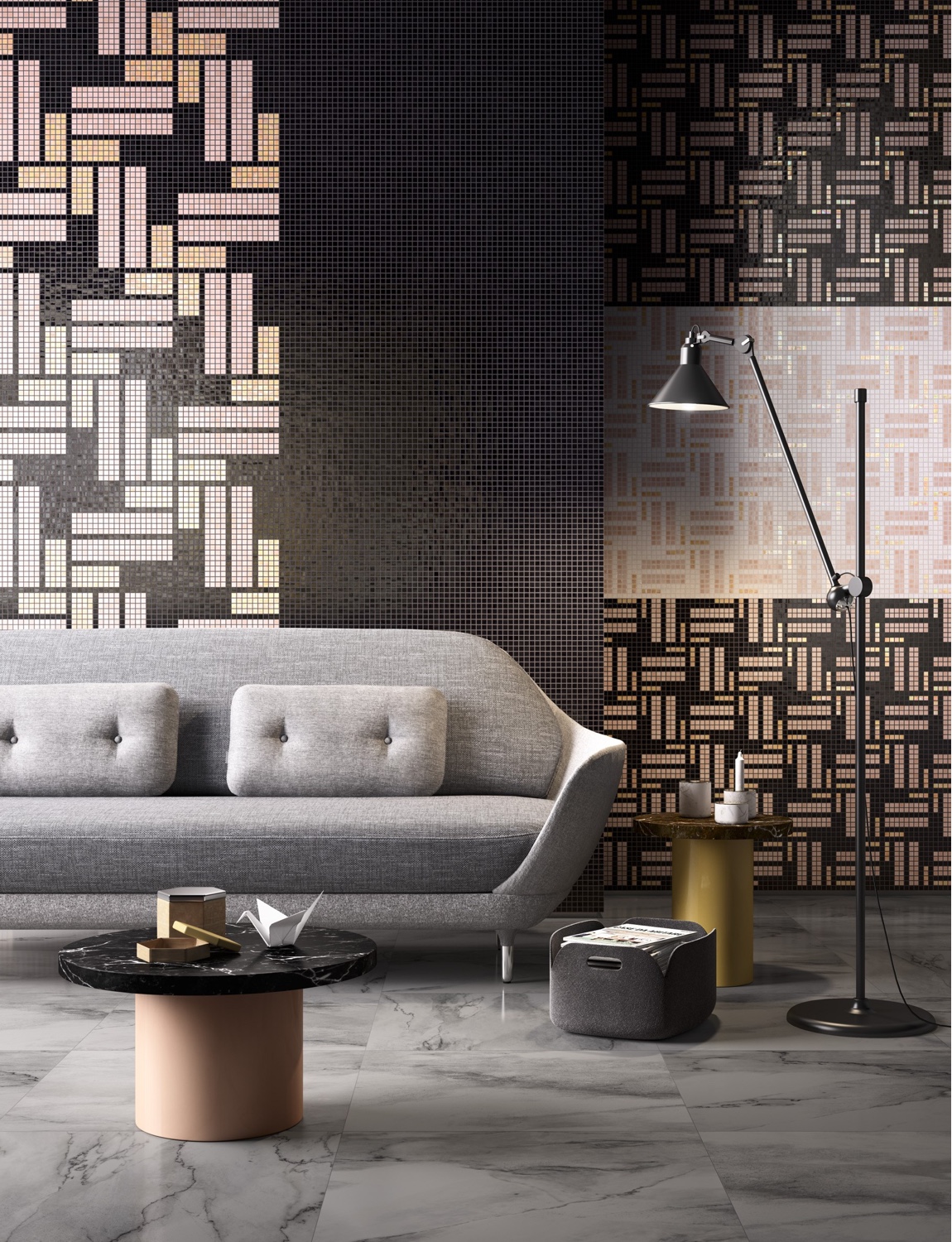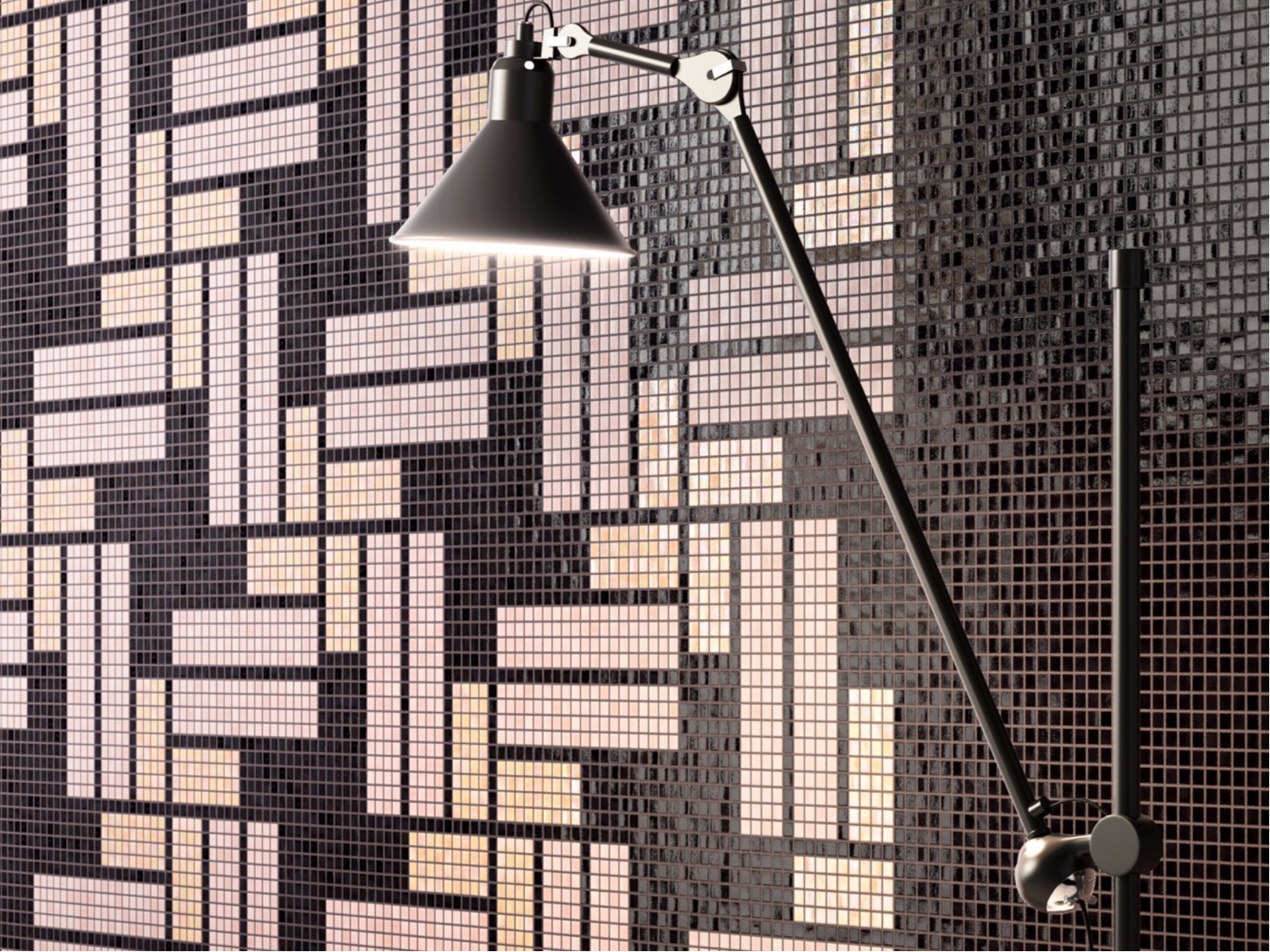 Élite Mosaic by Devon&Devon
For a more traditional approach to mosaic motifs, Italian bathroom design brand Devon&Devon created Élite Mosaic. A high-end marble mosaic floor collection, Élite Mosaic combines raw materials with advanced technological workmanship—the mosaic element is crafted using a hydrojet (water jet) cutting technique. Patterns include arabesque motifs (with intertwined flowing lines) and optical geometries—twists, perspectival cubes (three-dimensional cubes on a two-dimensional surface), diamonds and chequerboards.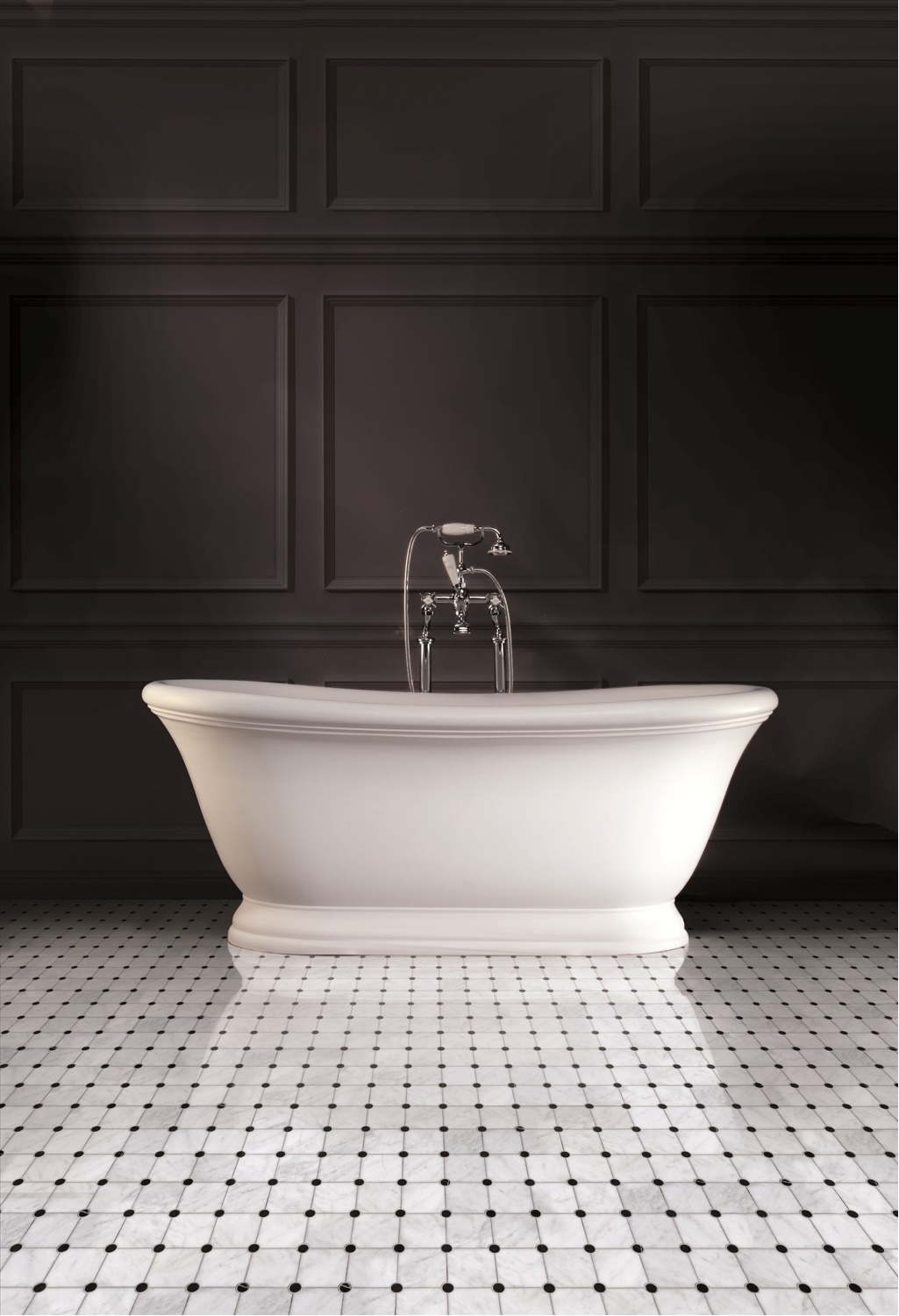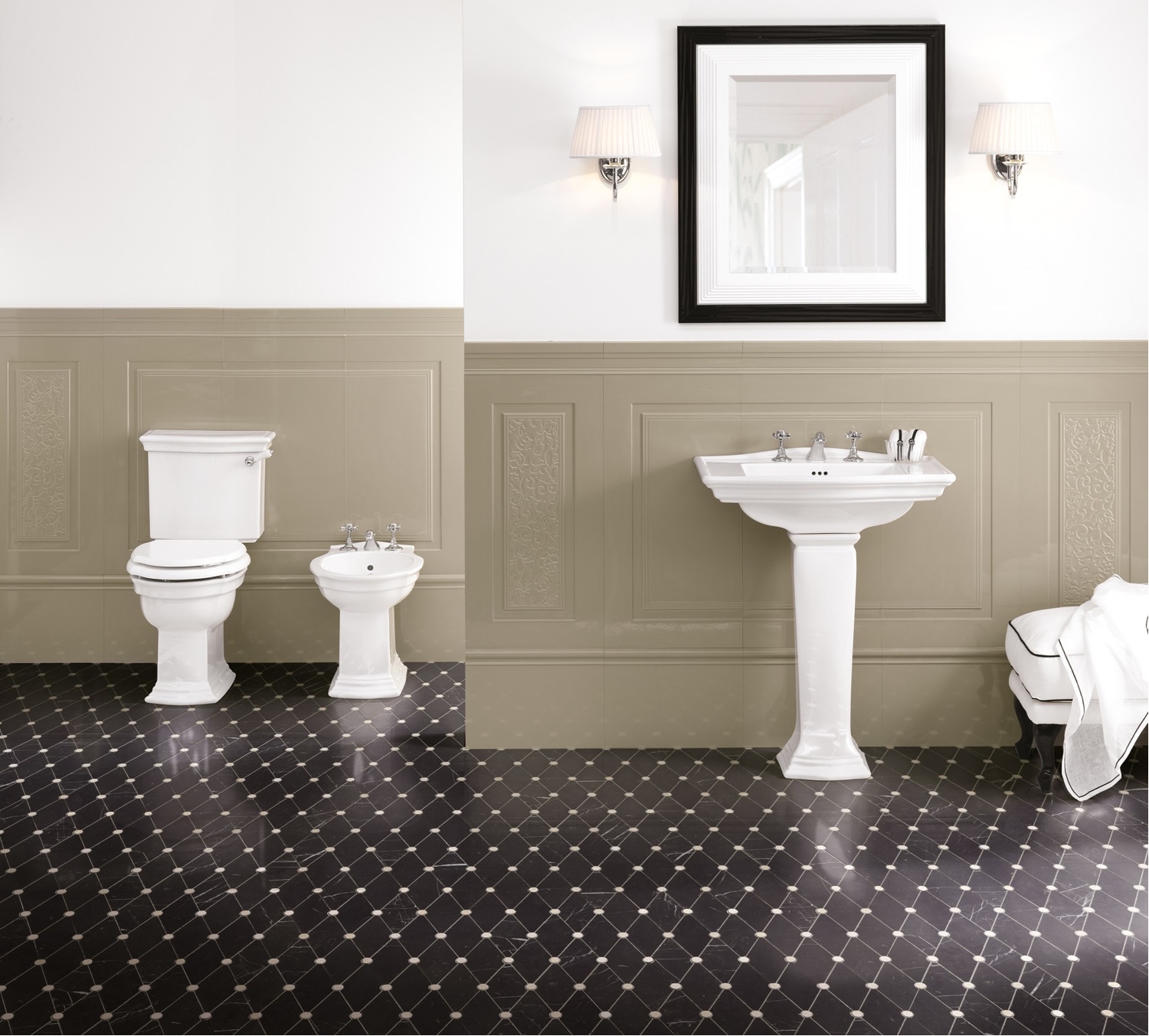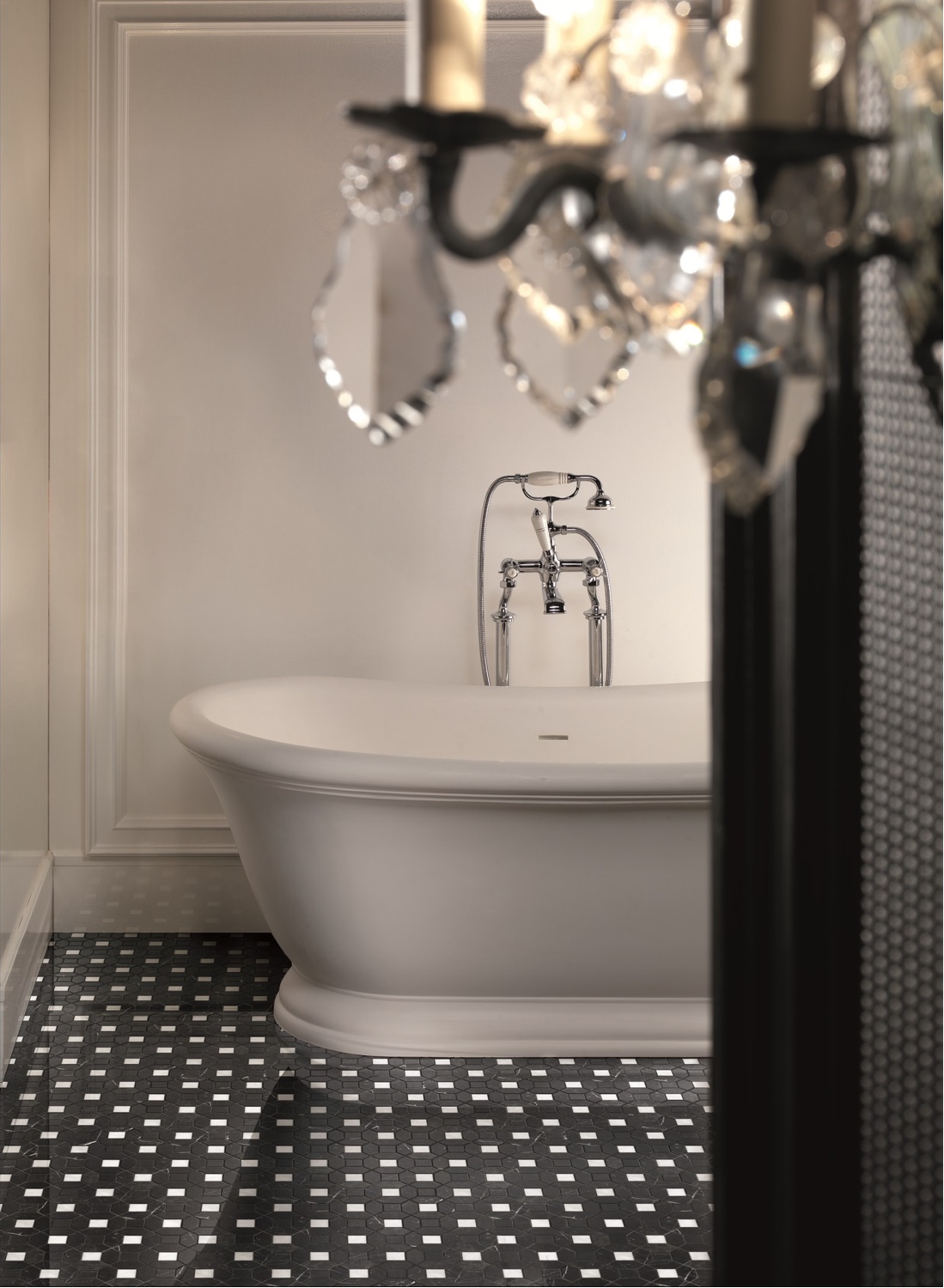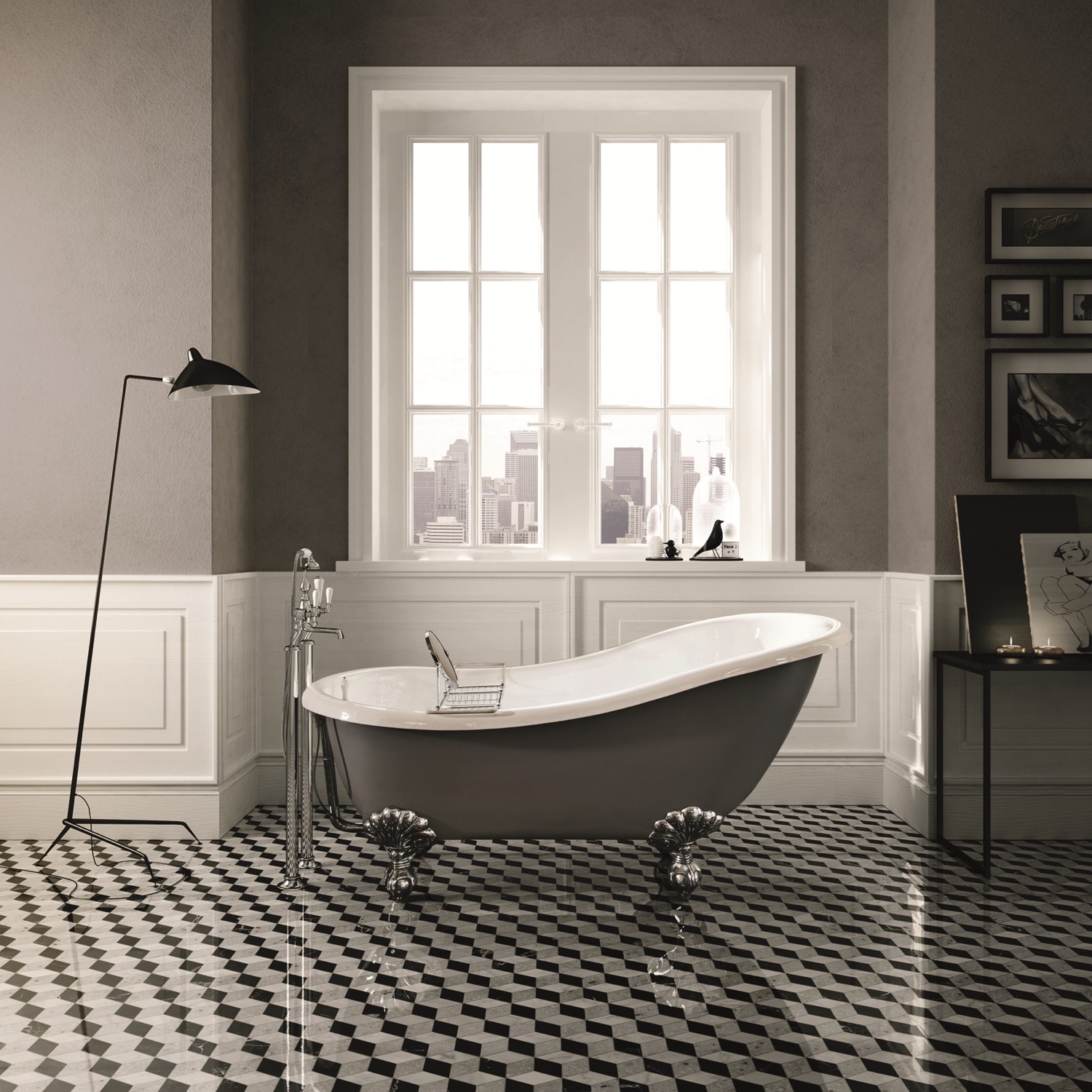 All images via Archiproducts (unless otherwise stated).