Crossing the threshold of Moooi's unique Amsterdam Showroom & Brand Store, one is utterly seduced, dazzled and intrigued, drawn into a magical and mysterious world. The space is a vivid tapestry of the chaotic, colorful and carefree, where design is a spectacle. In Moooi's world, it is clear that extravagance and innovation go hand in hand.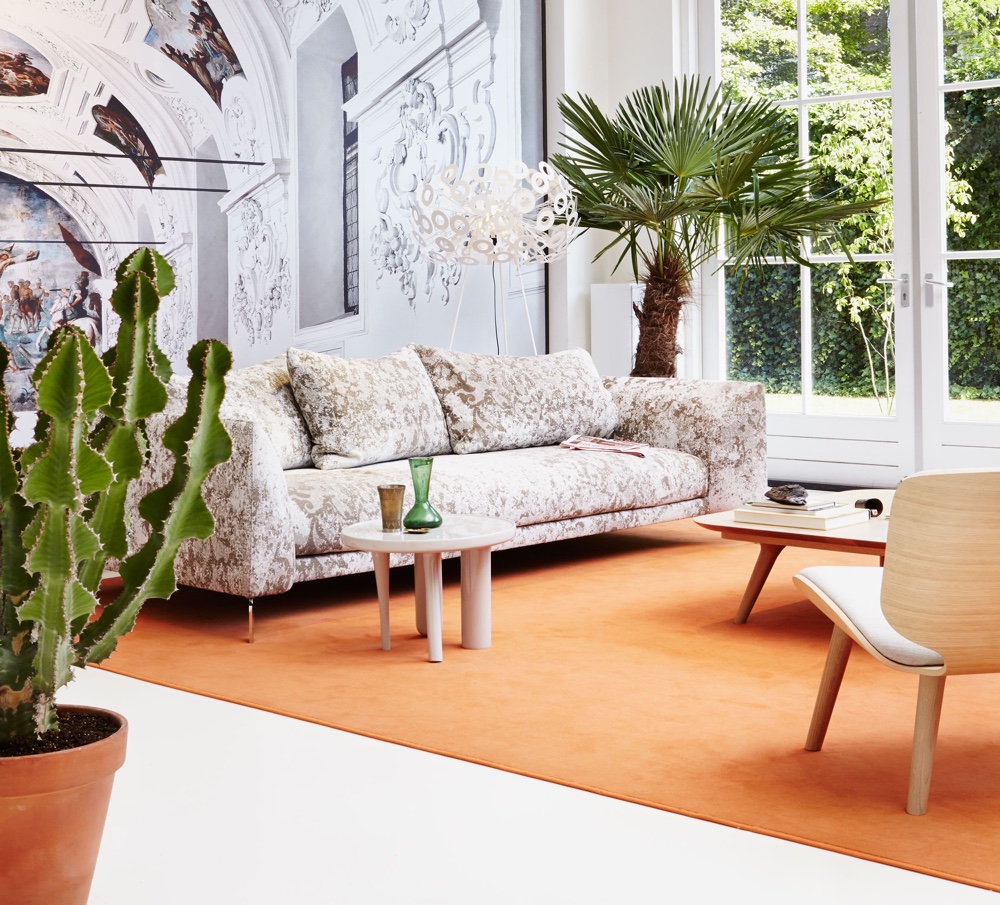 Amsterdam Showroom & Brand Store.
Moooi
Moooi is a Dutch design venture and the 2001 creation of Marcel Wanders and Casper Vissers. The word 'mooi' is Dutch for 'beautiful'; a third 'o' in the brand name was added and signifies extra value with regard to aesthetic appeal and a unique disposition. As well as designs by the inimitable Marcel Wanders, Moooi's portfolio is eclectic and international, with designs from such luminaries as Spanish designer Jaime Hayón, Shanghai studio Neri&Hu and Belgian artists Studio Job.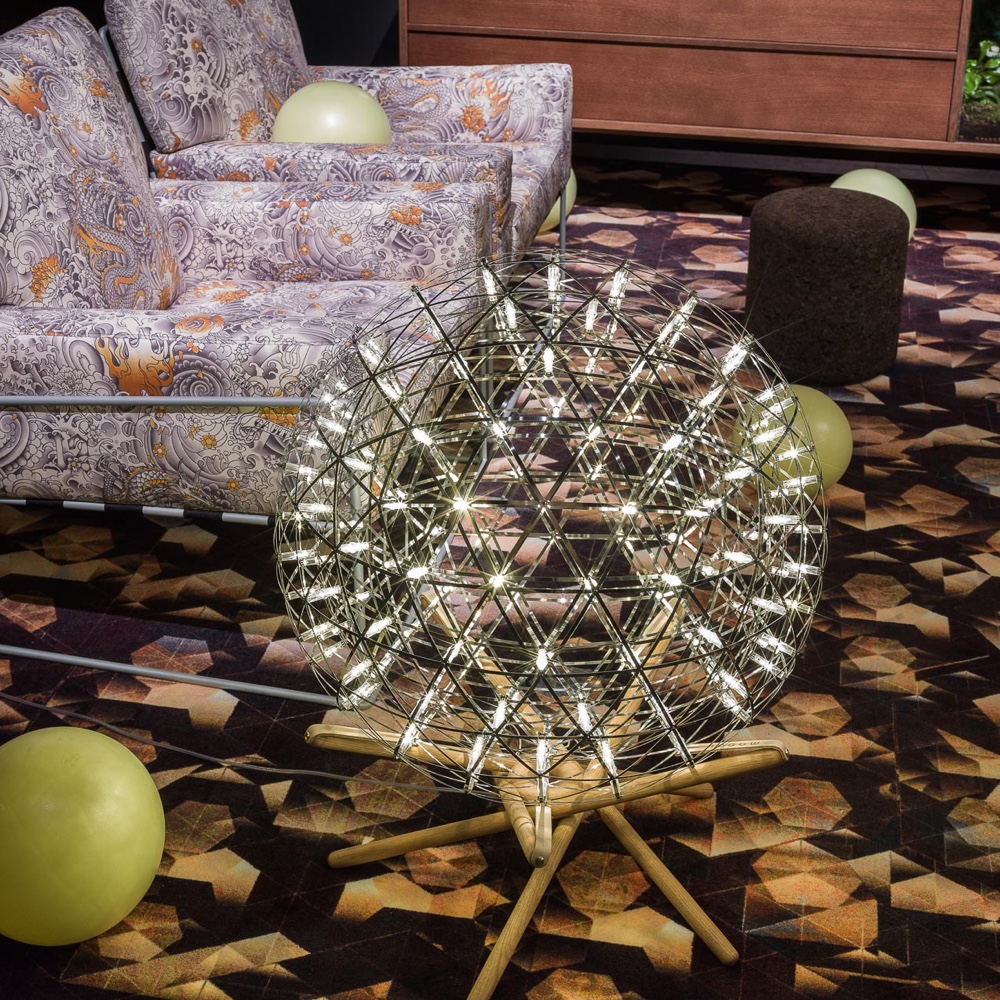 The Raimond Tensegrity Floor Lamp by Raimond Puts is inspired by the architectural principle of "tensegrity". Read more about the concept here. Photo by Andrew Meredith.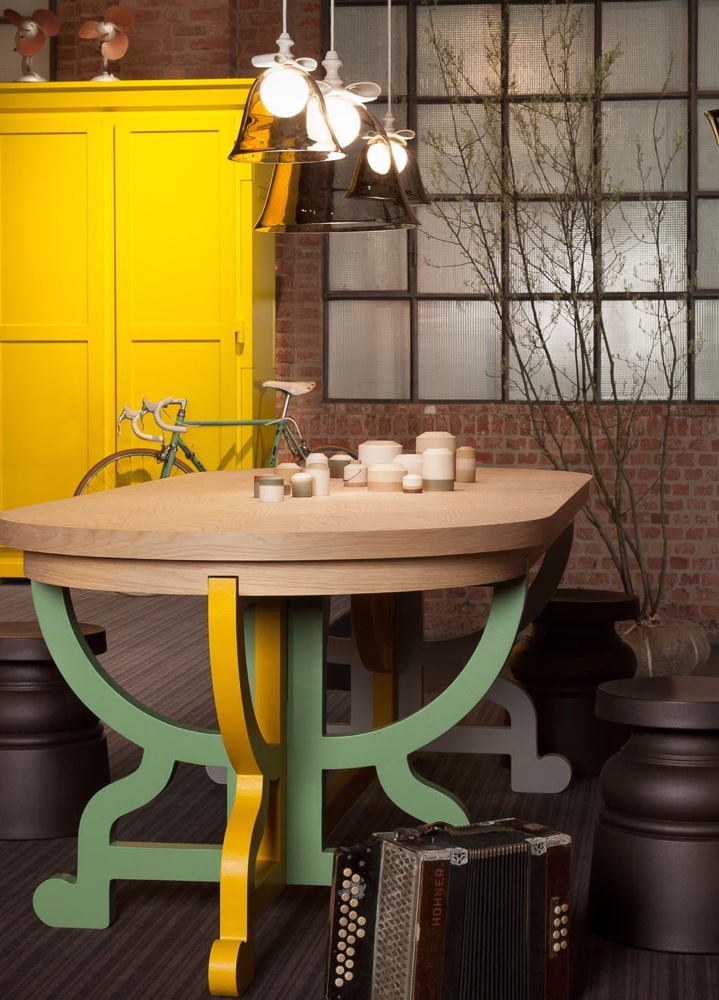 Paper Table Patchwork by Studio Job is part of a collection celebrating classic forms and paper.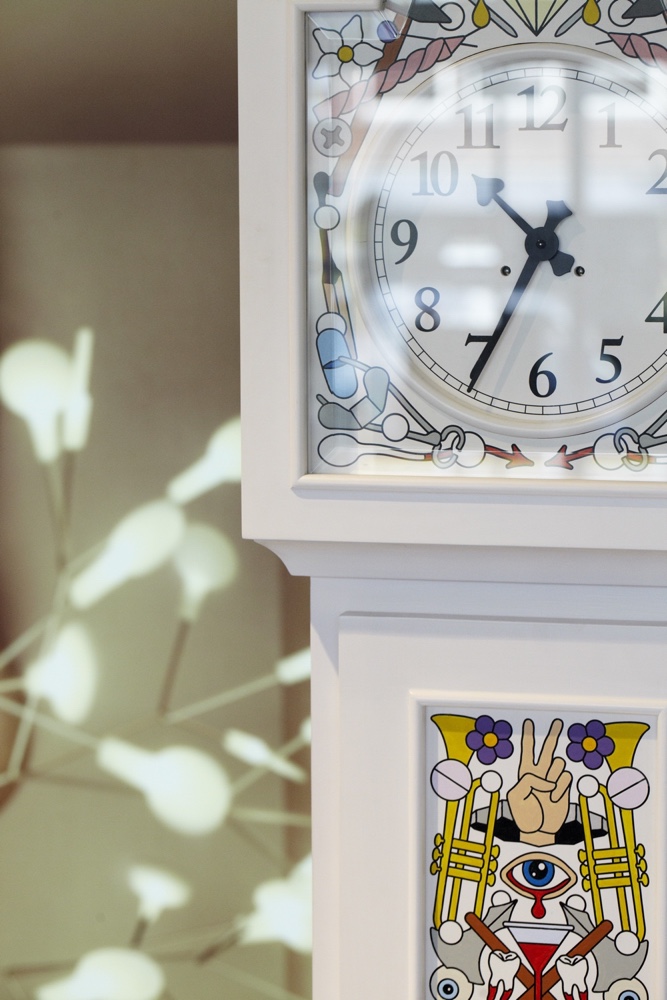 The Altdeutsche Clock by Studio Job is a playful interpretation of old Frankish furniture.
Moooi's approach to design can challenge thinking on certain design discourse (particularly when one's own design predilections are for the midcentury, modern and minimal). Moooi's collection is daring, exquisite and playful and based upon the conviction that "design is a question of love." With Moooi, there is a great deal to absorb: designs can sometimes appear frivolous, yet they are patently bold and certainly clever. From Moooi's frame of reference, its objects are beautiful and timeless, possessing "the uniqueness and character of antiques combined with the freshness of modern times." At Moooi, the emphasis is very much on producing iconic objects.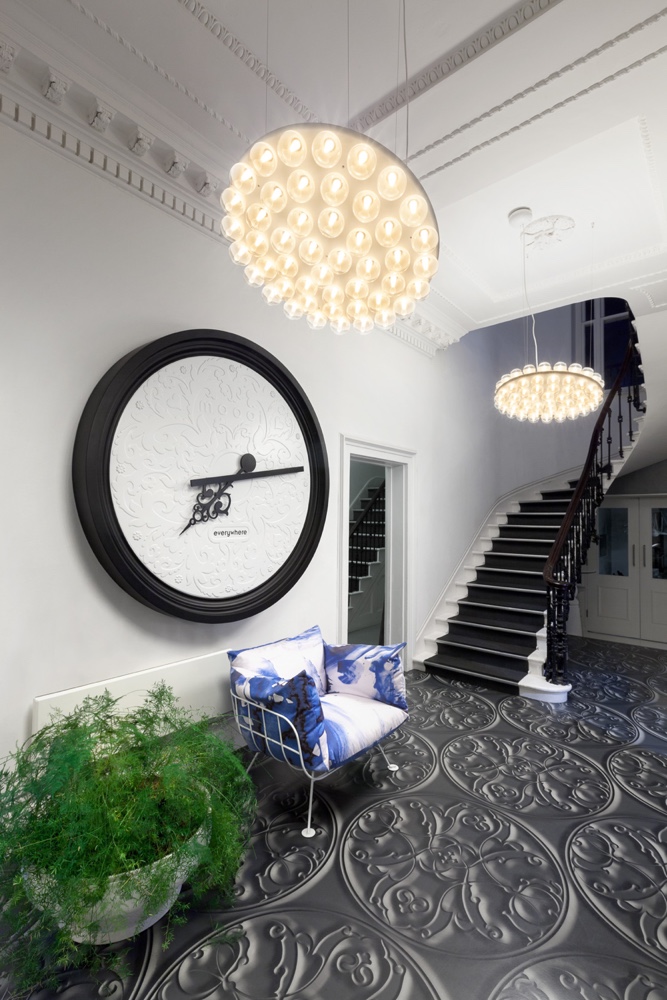 Prop Light Round by Bertjan Pot.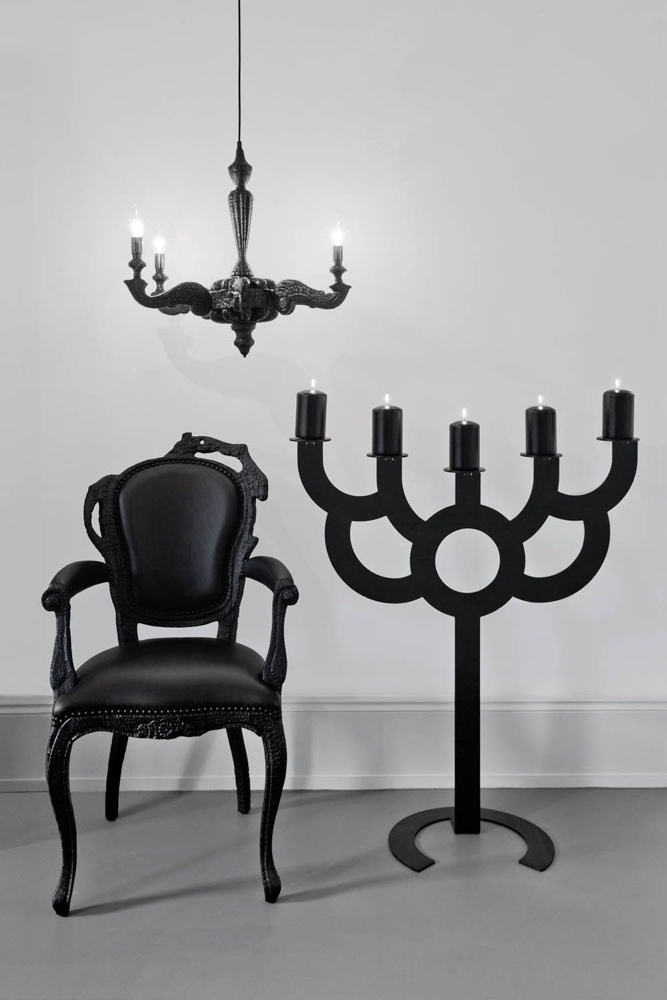 Big Bold candleholder by Roderick Vos.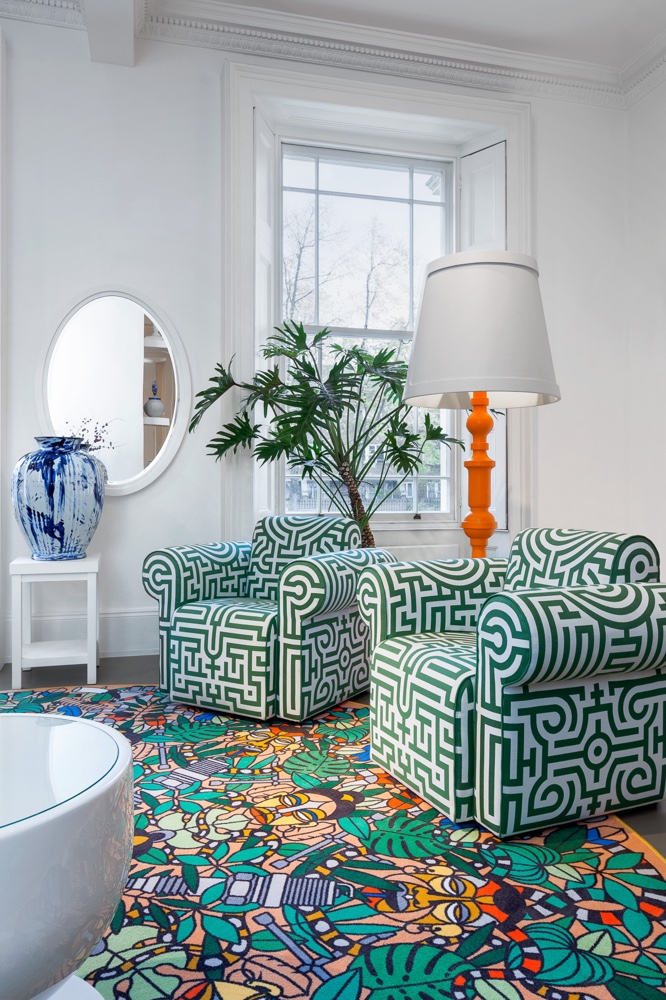 Labyrinth Chair by Studio Job.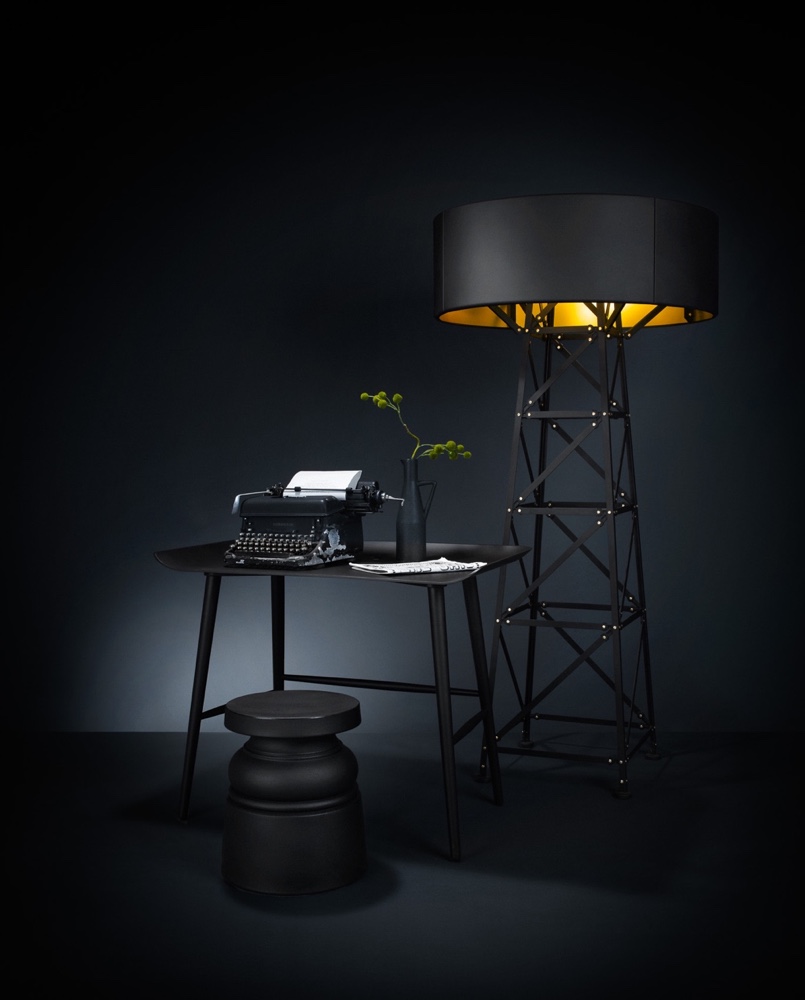 Construction Lamp L by Joost van Bleiswijk.
Moooi's astute mix of lighting, furniture and accessories is indeed unique to Moooi. The brand's concept of the interior environment embraces color and pattern, culture and experience, its vision one that inspires "complete Moooi settings to brighten up daily life with a touch of magic."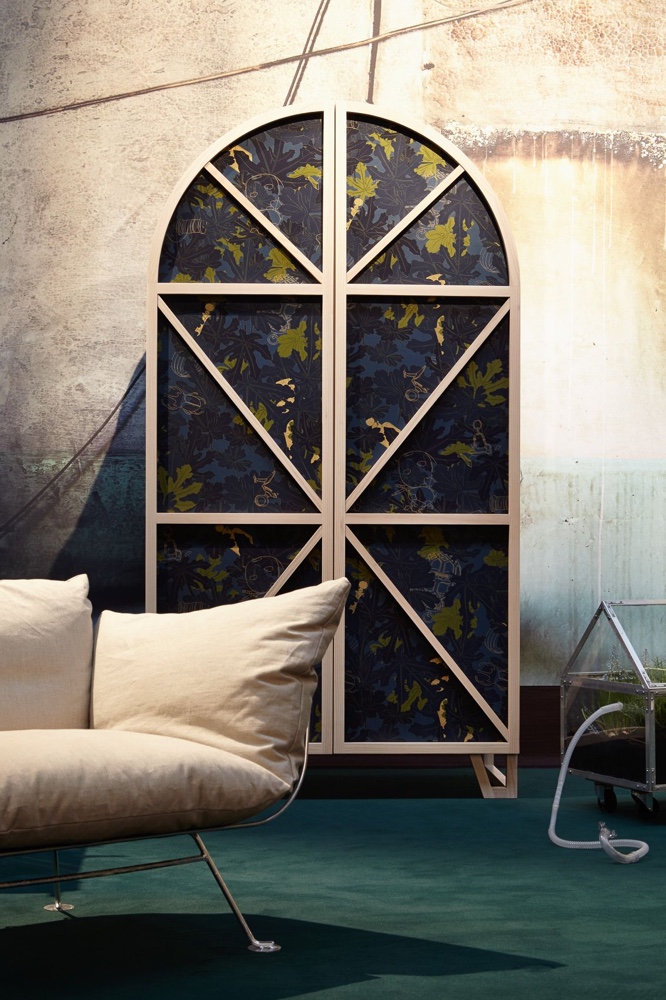 Tudor Cupboard by Kiki & Joost. "It will protect precious treasures and great memories with the constancy and devotion of a loyal friend."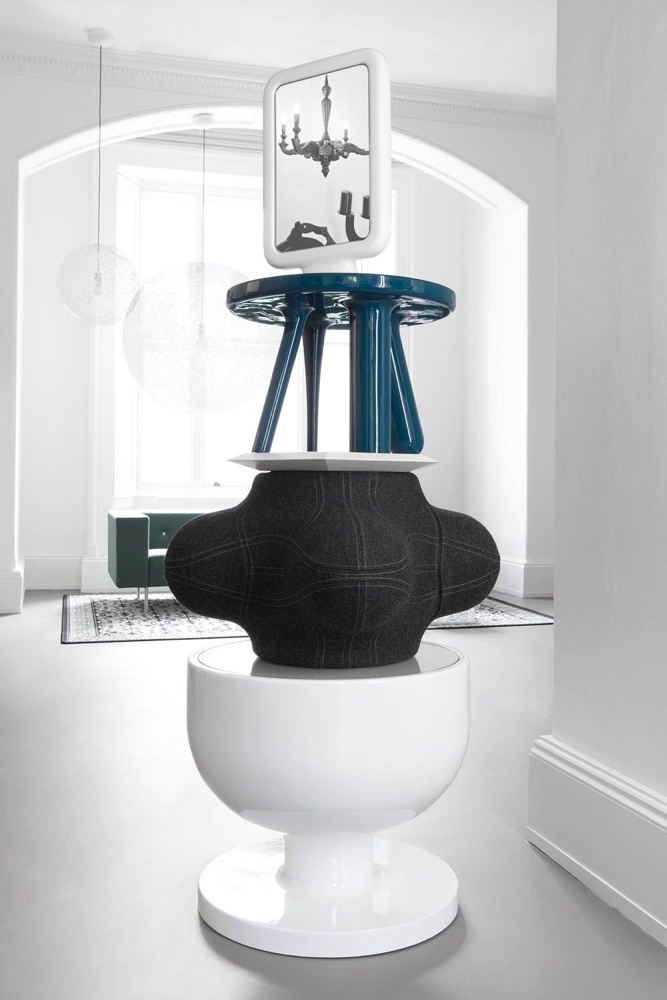 In creating the 'Elements' collection, Jaime Hayon was inspired by the form of a cactus and its modular shape.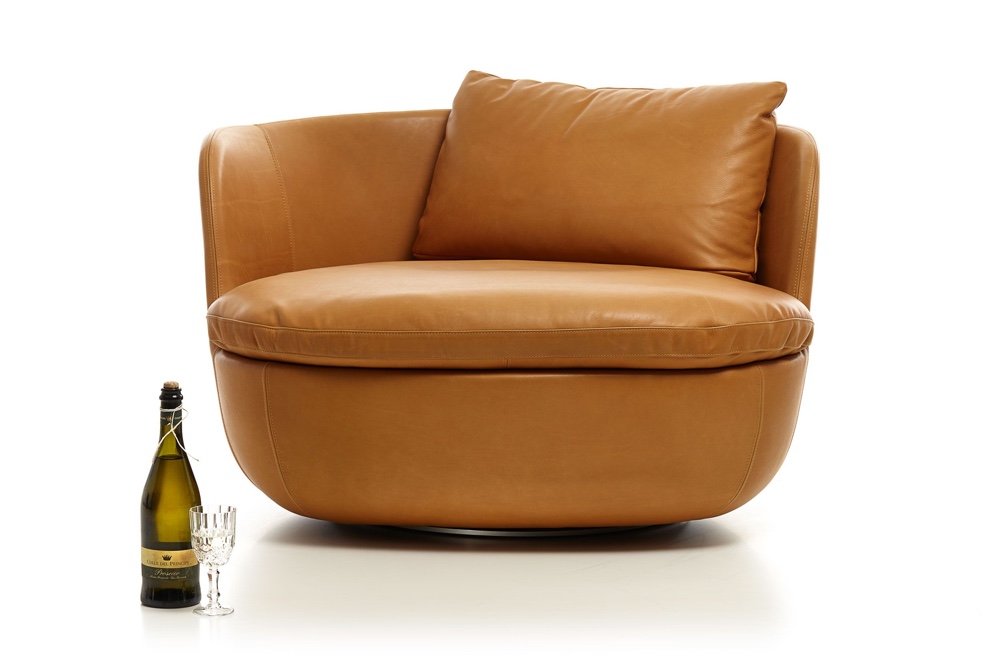 Bart Swivel by Moooi Works | Bart Schilder.
Amsterdam Showroom & Brand Store
Moooi's spectacular Amsterdam Showroom & Brand Store was launched in 2008 in the city's arresting "De Jordaan" district. "Opening the door of Moooi Amsterdam is like stepping into the centre of Moooi's heart". The brand's collection is presented in a strikingly colorful environment that plays with varied compositions, contrasts and scales.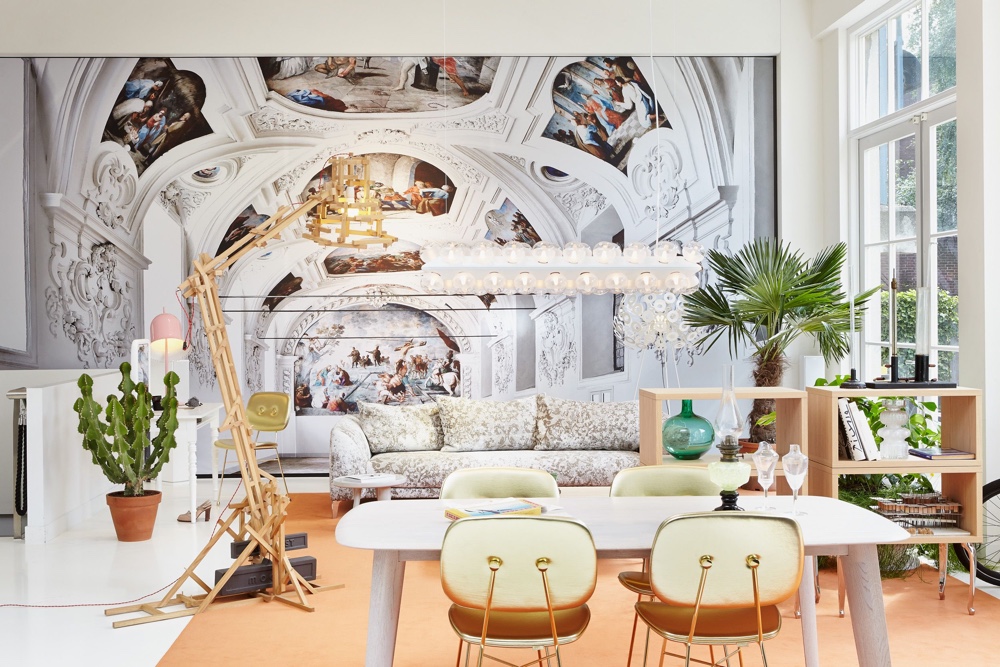 Particularly notable are the evocative photographs of famed interiors reproduced on a decidedly grand scale by photographer Massimo Listri. These backdrops lend a splendidly novel perspective to Moooi's creations. Marcel Wanders explains: "In a world which is dominated by the new, we like to see our works in the context of eternity. Massimo Listri is the closest ambassador of this eternal heritage."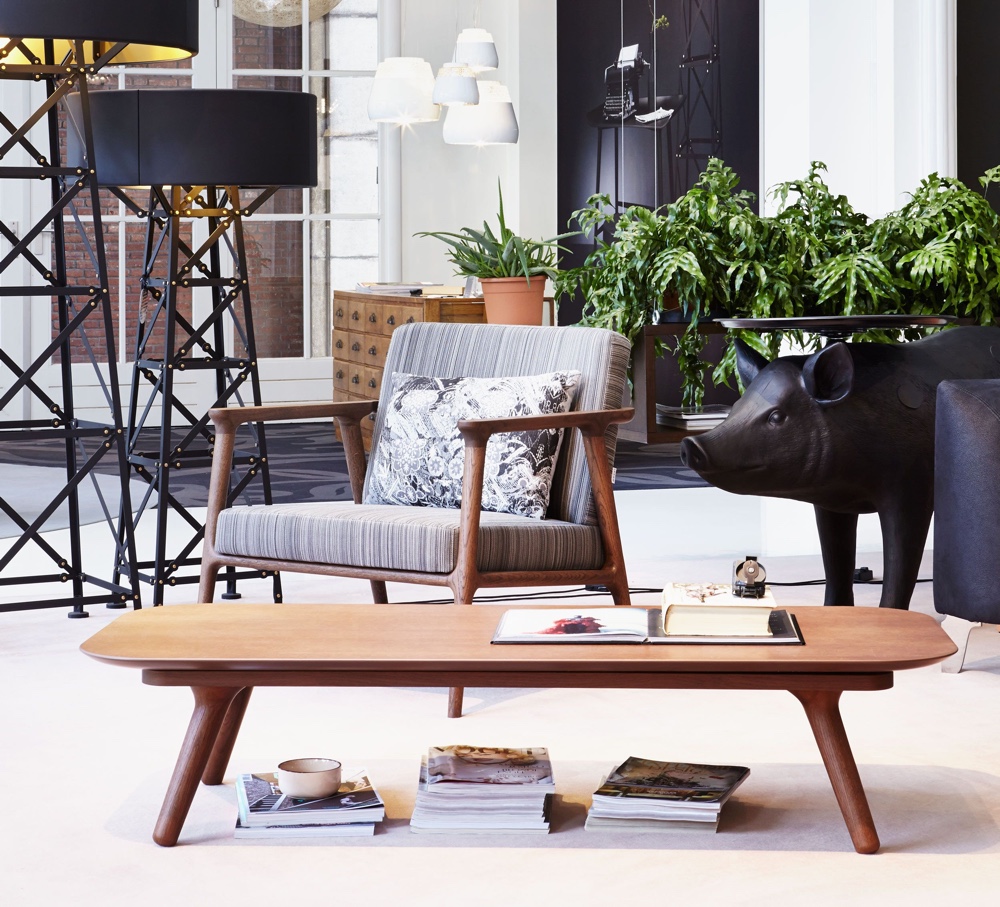 Marcel Wanders
The work of Moooi founder, art director and designer Marcel Wanders is audacious, ostentatious, playful and peculiar, offering a brilliant and flamboyant design smörgåsbord. Wanders opened his first studio in 1995 in Amsterdam and gained worldwide attention in 1996 for his Knotted Chair. Today, Wanders – who is considered something of an anomaly in the design world – has over 1700 projects to his name. The designer's apparent eccentricities have made him a much lauded creative mind. While it would be easy to laugh off Wanders' many exuberant creations, his intentions are honorable and real, profound and personal. Examples of his work for Moooi include: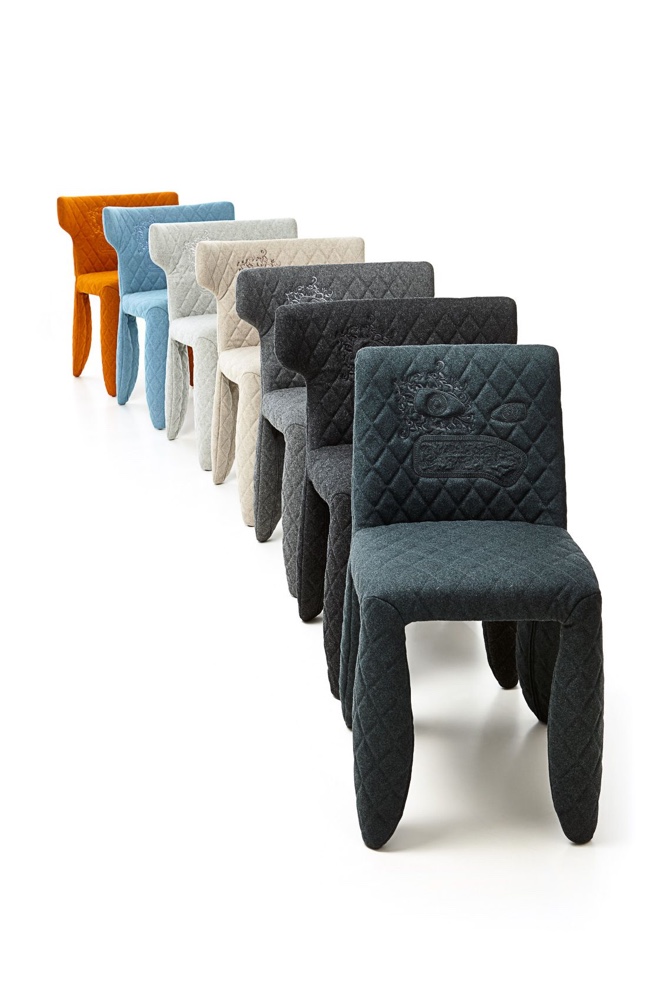 Monster Chair. Available in 25 divina mélange shades of colour.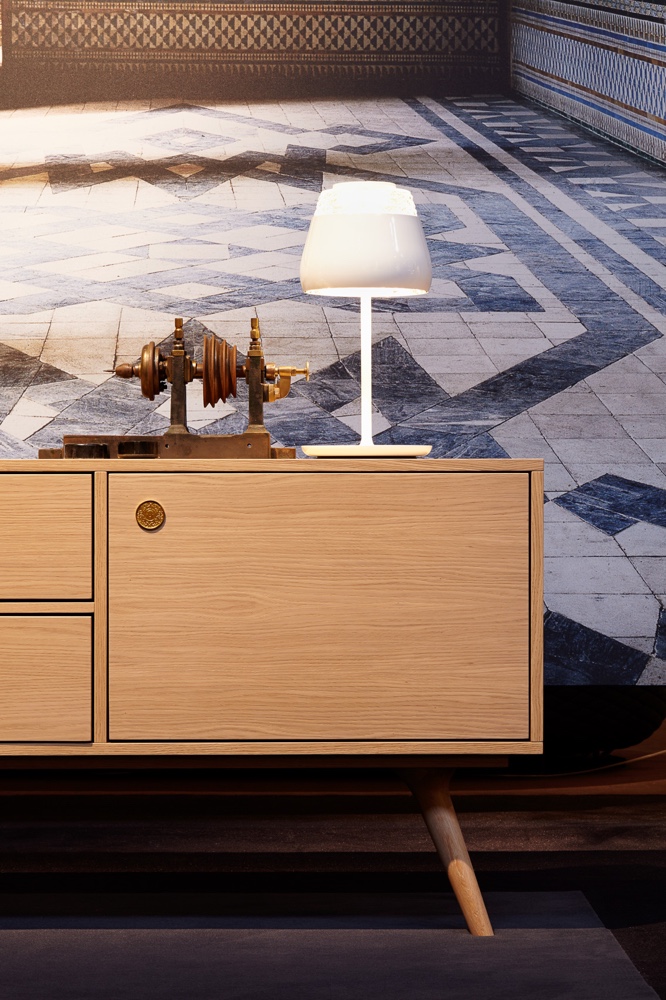 Valentine Table Lamp. Photo by Nicole Marnati.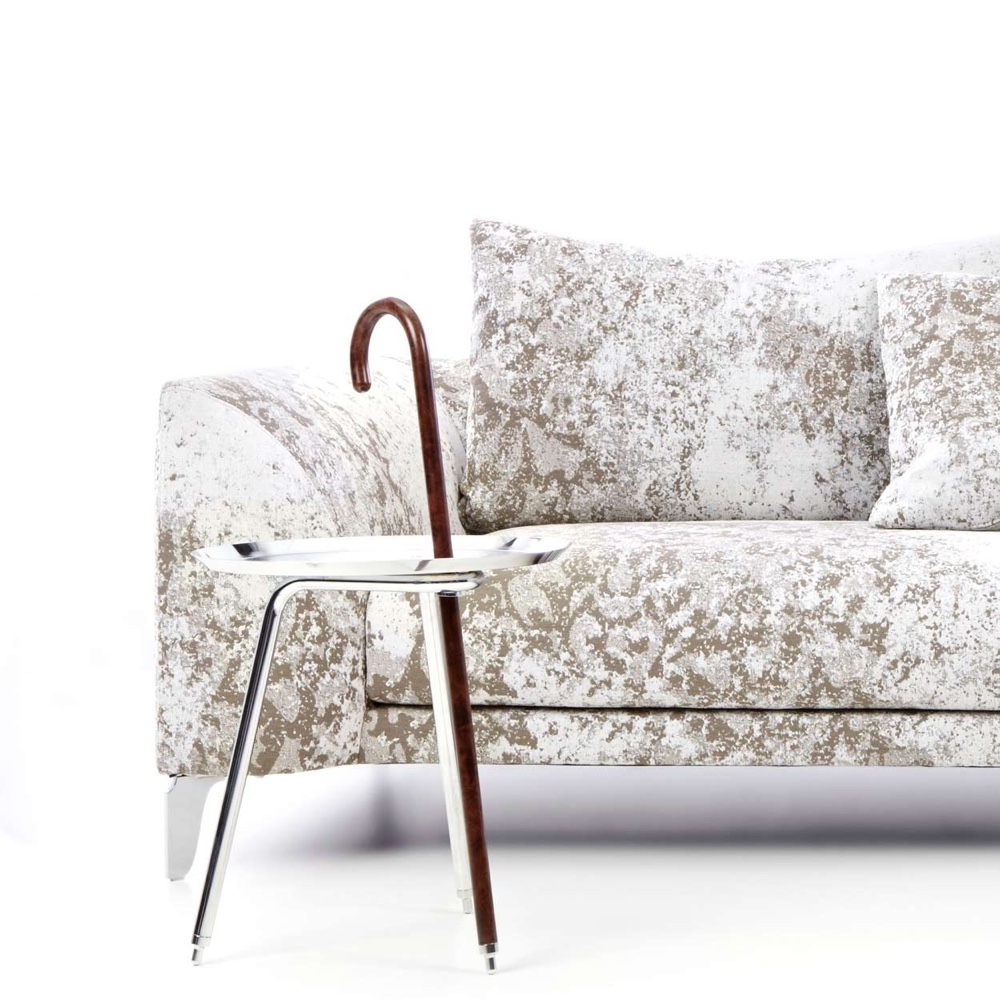 Urbanhike Table.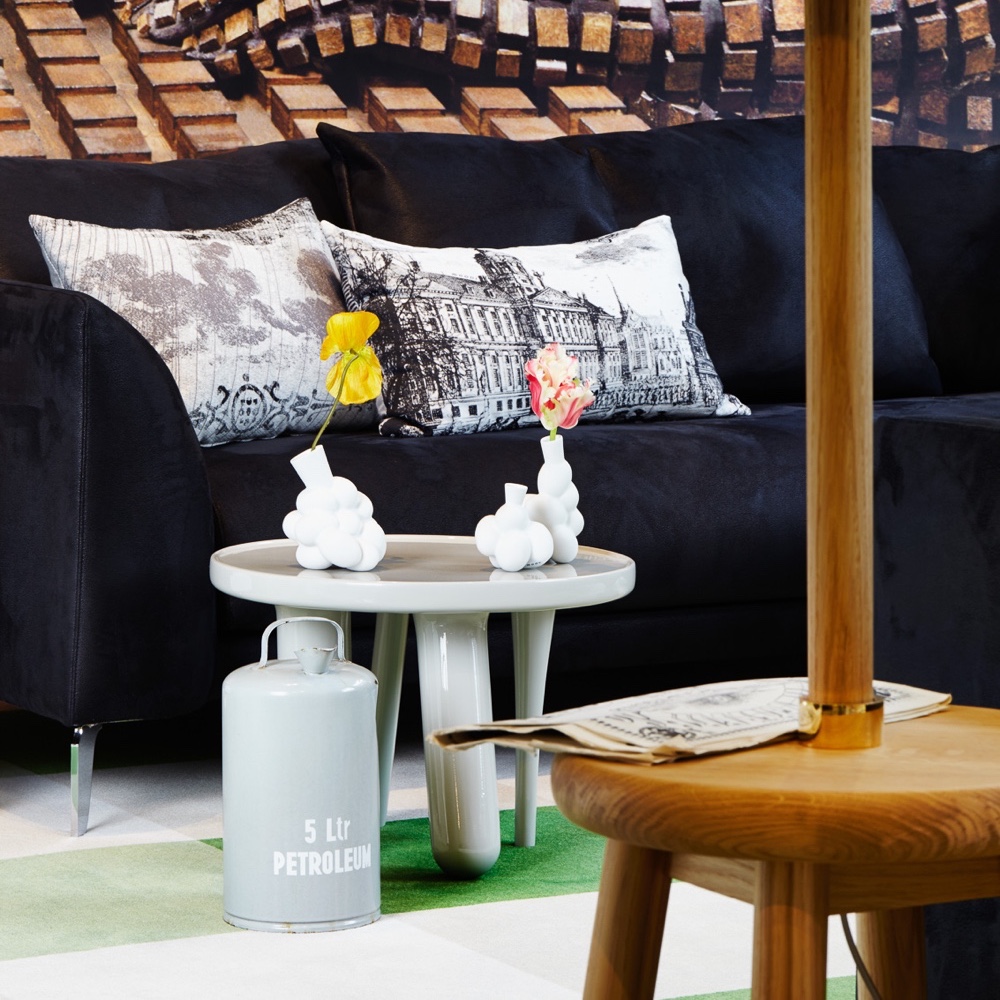 Egg Vase. A collection of three playful porcelain vases, each formed by stuffing latex rubber condoms with hard-boiled eggs. Photo by Nicole Marnati.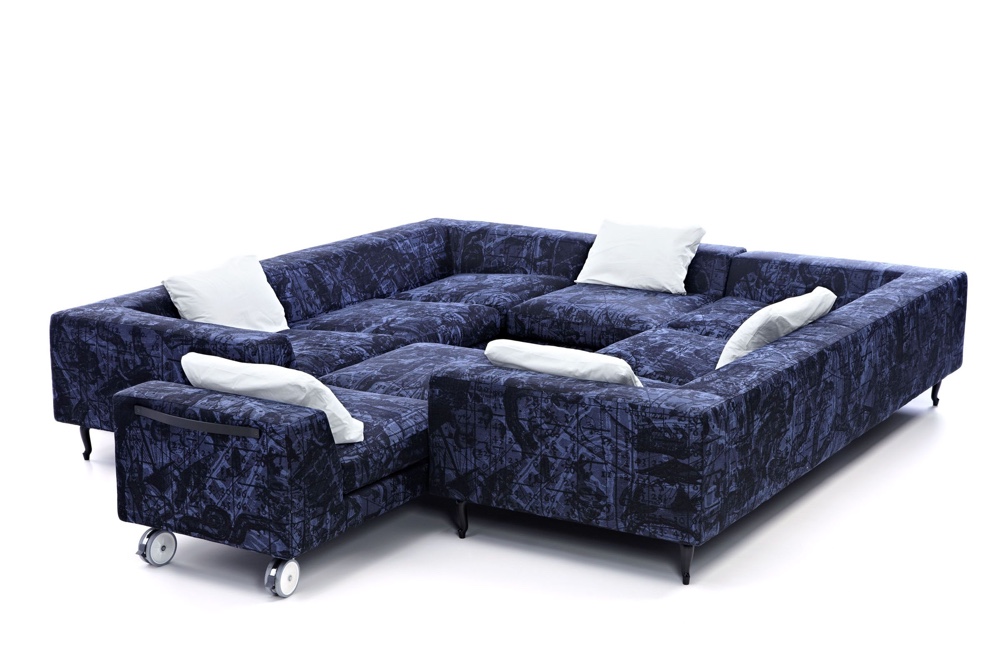 ZLIQ Island.
Moooi's collection, with its wholly idiosyncratic style, cannot fail to impress (irrespective of personal taste and preference). The company's passion for design is paramount, built upon clear values including respect, integrity and fun. Moooi considers its greatest passion and purpose as "bring[ing] an extra O of beauty and uniqueness to the world."
All images © 2016 Moooi B.V. All quotes via Moooi.com.