As our lives get busier and busier, it seems we have to fight harder and harder to carve out time to be creative. Whether you're an artist seeking a free afternoon to paint or a DIYer who loves decorating each room of the house, today's post will show you how to cultivate an interior that inspires you. From interesting design ideas to handy strategies for keeping creativity alive, read on for some stunning images and helpful techniques…
Find Striking Ways to Use Color
Let's start with color! Many people shy away from it, but vibrancy can be a huge source of inspiration. Look for unexpected ways to use color, from accent walls in striking hues to accessories that command attention. But make sure you choose a color that you love. If you prefer a clean, fresh look, stick with white walls and go bold with small decor items. Below we see a St. Petersburg vacation home with an unexpected twist on beachy tones, including shades such as bright orange and coral. [photo from Design Sponge]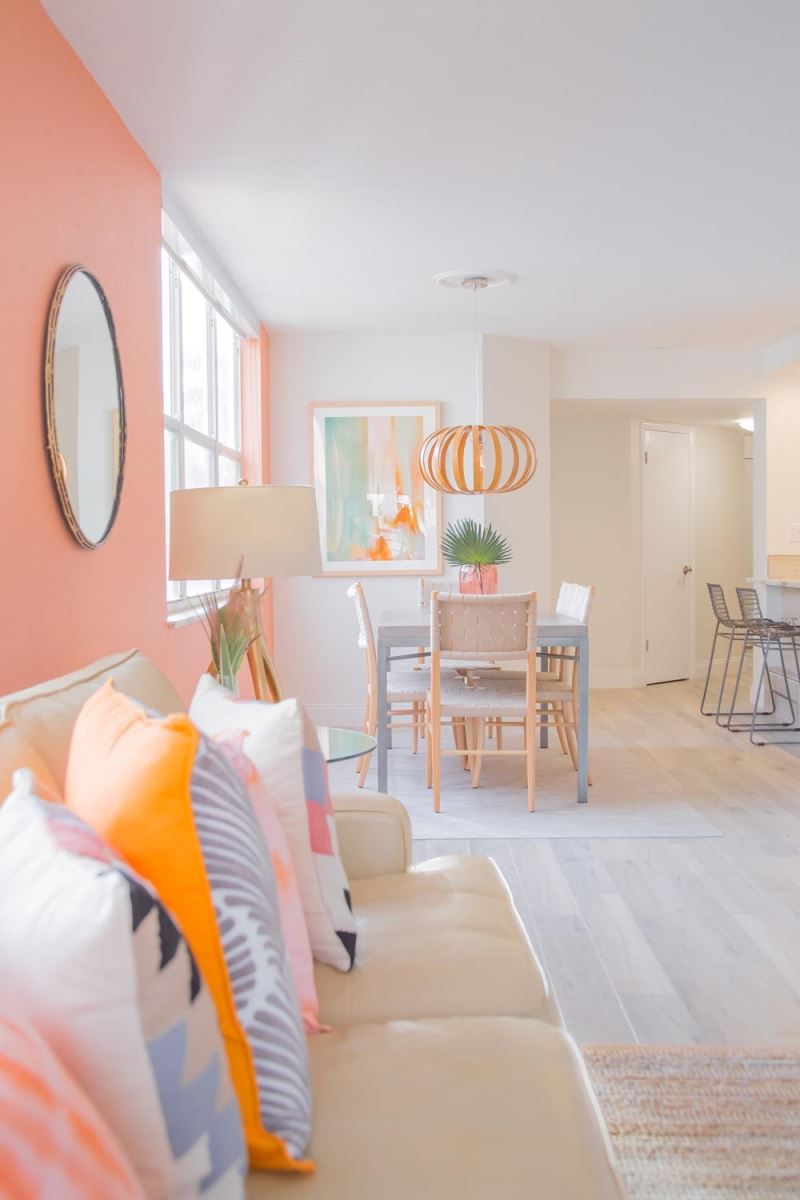 Arrange and Rearrange Often
It's amazing how changing the look of your interior can spark creativity in other areas. Design lovers will admit to rearranging their decor freely and often. Go ahead! Make a fun change at home and watch as your creativity unfolds. [photo from CB2]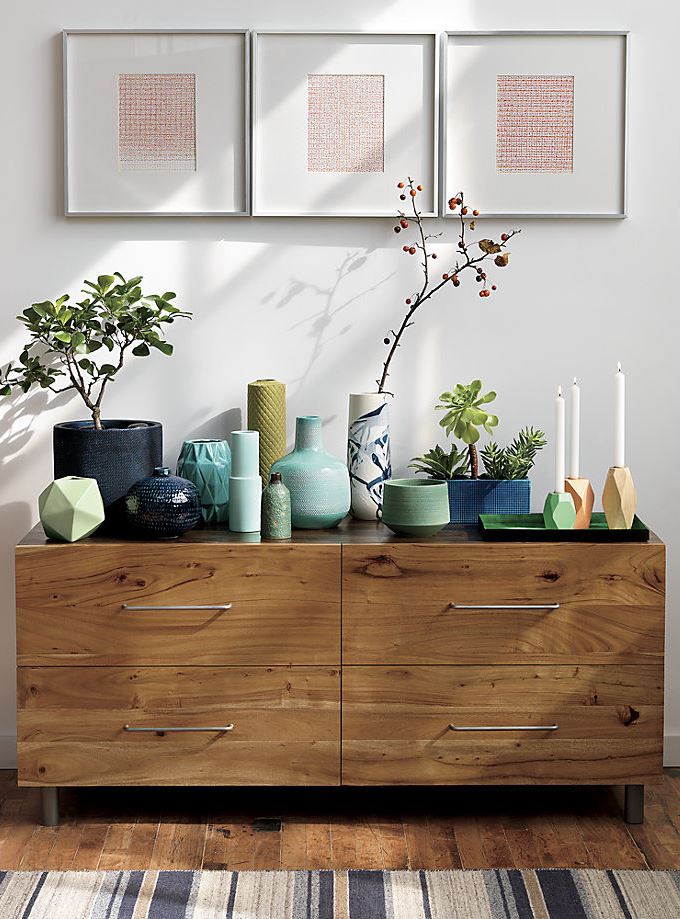 Look for Unusual Ways to Display Collections
Your collections say a lot about you. Display them with pride. Better yet, think of unusual ways to display them. This plate collection was strategically cut and secured to the wall by a professional, and the expert assistance paid off, don't you think?! [photo from Ghislaine Vinas Interior Design]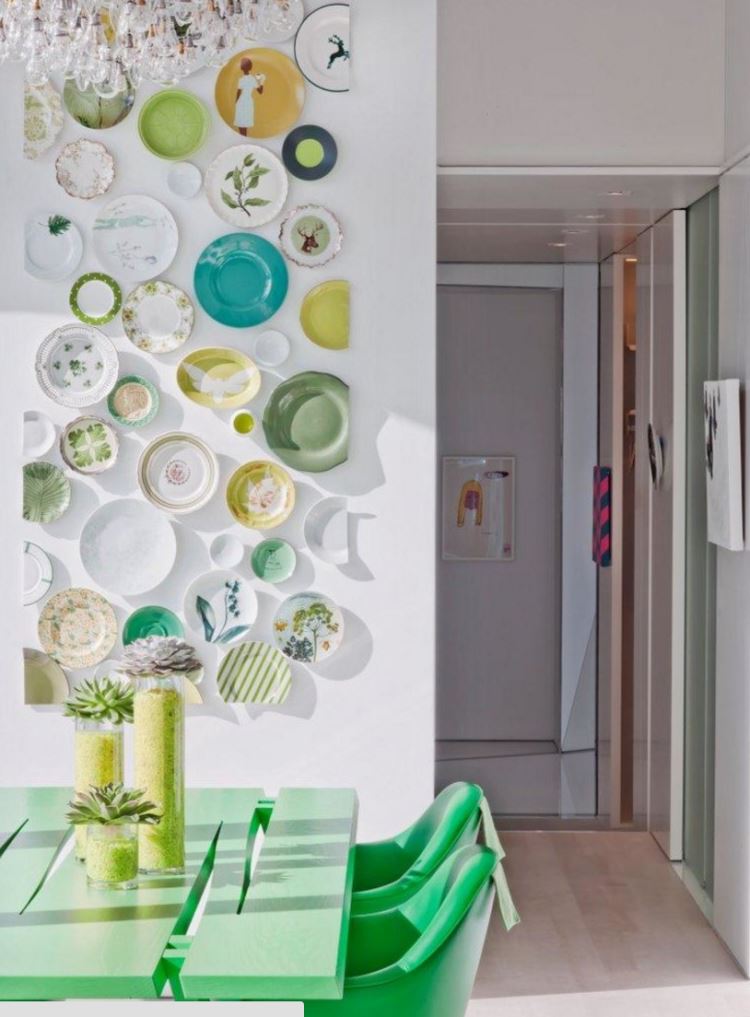 Design a Kitchen That Inspires You to Cook
Many design lovers are also foodies…go figure! If you enjoy expressing your creativity through food preparation, arrange your kitchen so you have easy access to quality ingredients. A vase of fresh herbs also does wonders when it comes to inspiring a delicious meal! [photo from Postgreen Homes]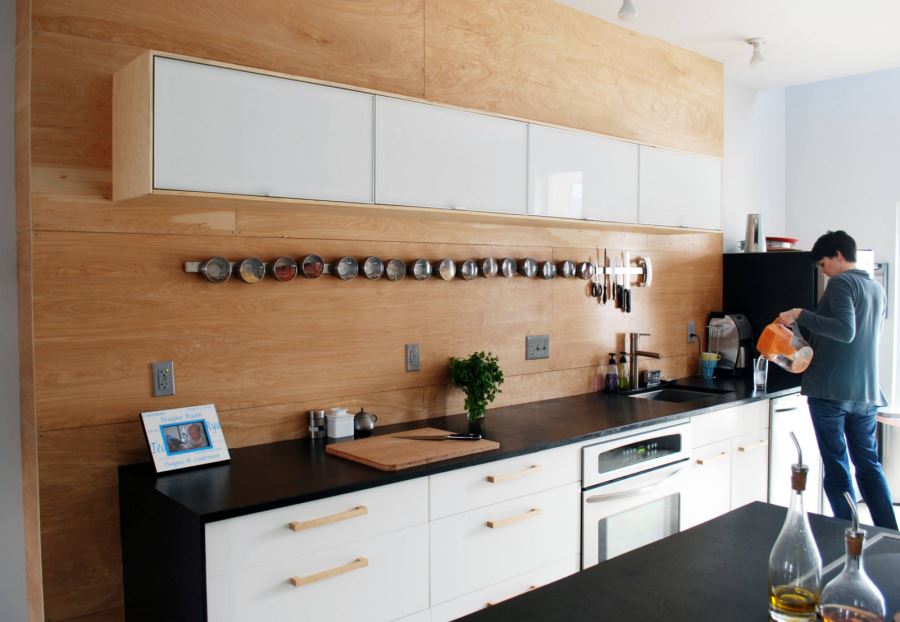 Turn Your Bathroom into a Rejuvenating Spa
Being creative may give you energy, but it also takes energy. Making time to rejuvenate restores that energy so you're ready for more creative endeavors! Even if you can't have stunning circle mosaic tile installed in your shower, there are little things you can do to make the powder room feel more like a spa. Keeping it clean, opting for minimal decor, and adding touches of fresh greenery will beautifully enhance this space. [photo from Emser Tile]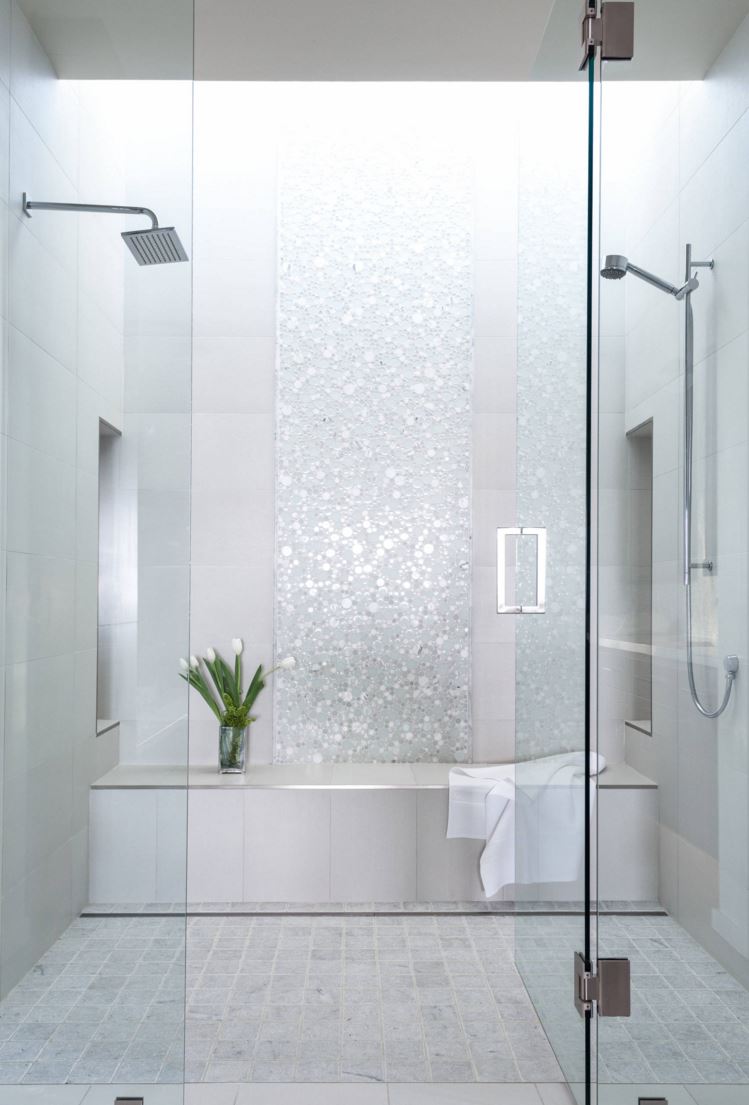 Journal in Bed
Keep journals around the house so you can grab them when a creative idea comes to mind. Some people enjoy journaling in bed, either right before dozing off or right after a good night's sleep. You can even incorporate them into your decor by choosing interesting patterns for the covers and displaying them on nightstands and trays. Below we see an inspirational photo from the bedroom of entrepreneur Belinda Love Lee. [featured at Design Sponge]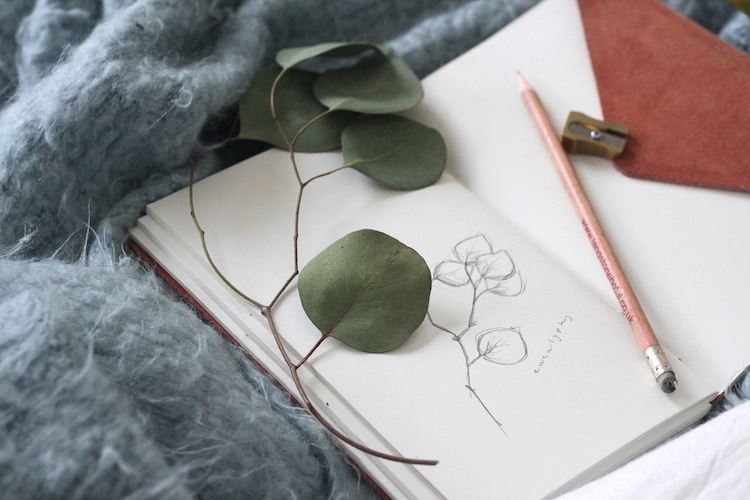 Make Your Outdoor Space a Retreat
Even if your outdoor space is only a tiny area by the front door or a compact balcony, take time to make it a relaxing retreat. A special chair, a small table and a potted plant can dress up even the most plain of exteriors. Why is it important to relax when it comes to creativity? See the section above on making your bathroom a spa! Below we get a glimpse of the Filaki Lounger with Black and White Stripe Cushion from CB2: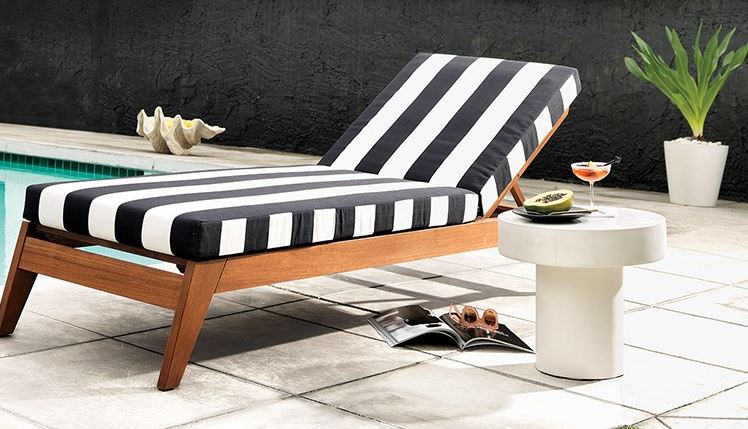 Celebrate DIY Projects on a Regular Basis
There's nothing like a good DIY project to get the creative juices flowing. A perfect Saturday for creatives might include a home DIY project in the morning and an art or writing project in the afternoon. This DIY Branche Hanger from MyDubio is a great place to start. Your home will thank you for the effort!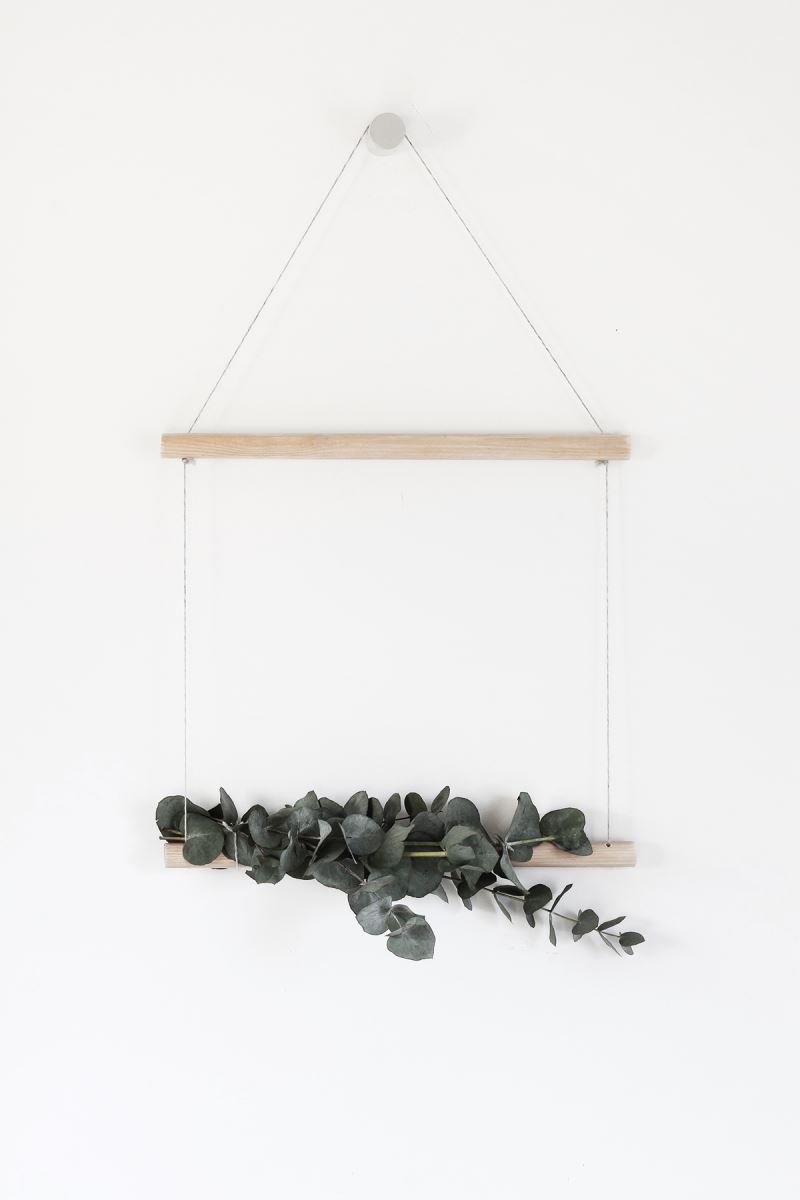 Take Design Risks
Go big or go home. This is a great philosophy in life, business, creative projects, and interior design. If you love color and pattern, celebrate them both! When you get tired of a particular hue or design, you can rotate out the decor for a fresh start (then rotate it back in when you're feeling bold again). [needlepoint throw pillows below from Jonathan Adler]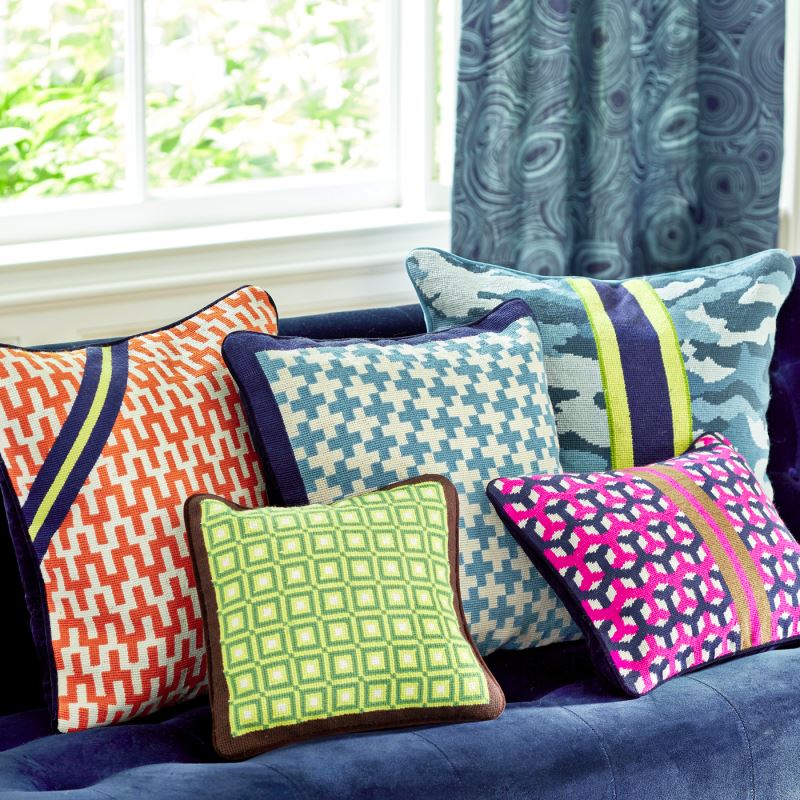 Get Inspired by the Creatures Around You
If you're an animal lover, let your pets (or the creatures in your yard) be a source of creative inspiration. A project like the DIY furry stool with gold legs below is super stylish, but it also serves as a perch for the cats of A Beautiful Mess blogger Laura. Have your pets ever inspired an interesting DIY project at your house? Or perhaps a good poem or short story?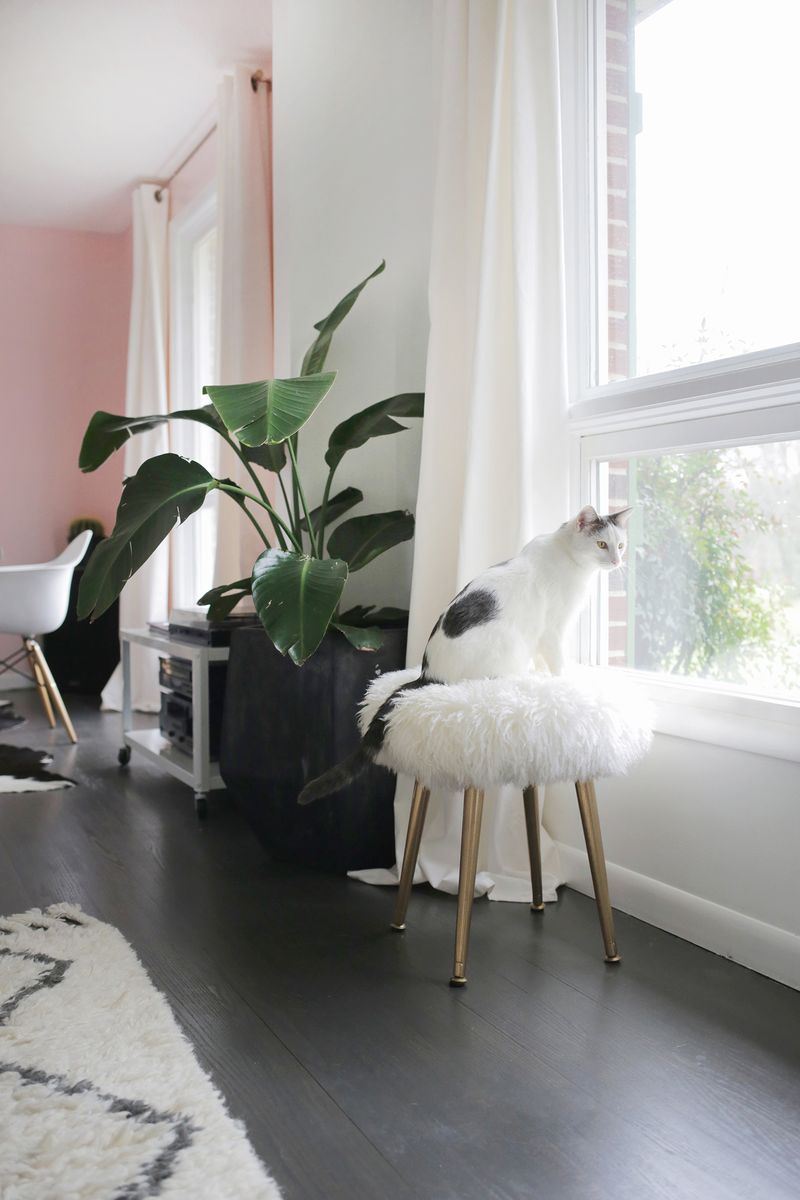 Do you enjoy living a creative life? What inspires you at home? How have you turned your abode into a space that enhances your creativity? Share your thoughts and tips by leaving a comment below…