The definition of extraordinary—'very unusual or remarkable'—sums up Dutch brand Moooi in a nutshell.
A Life Extraordinary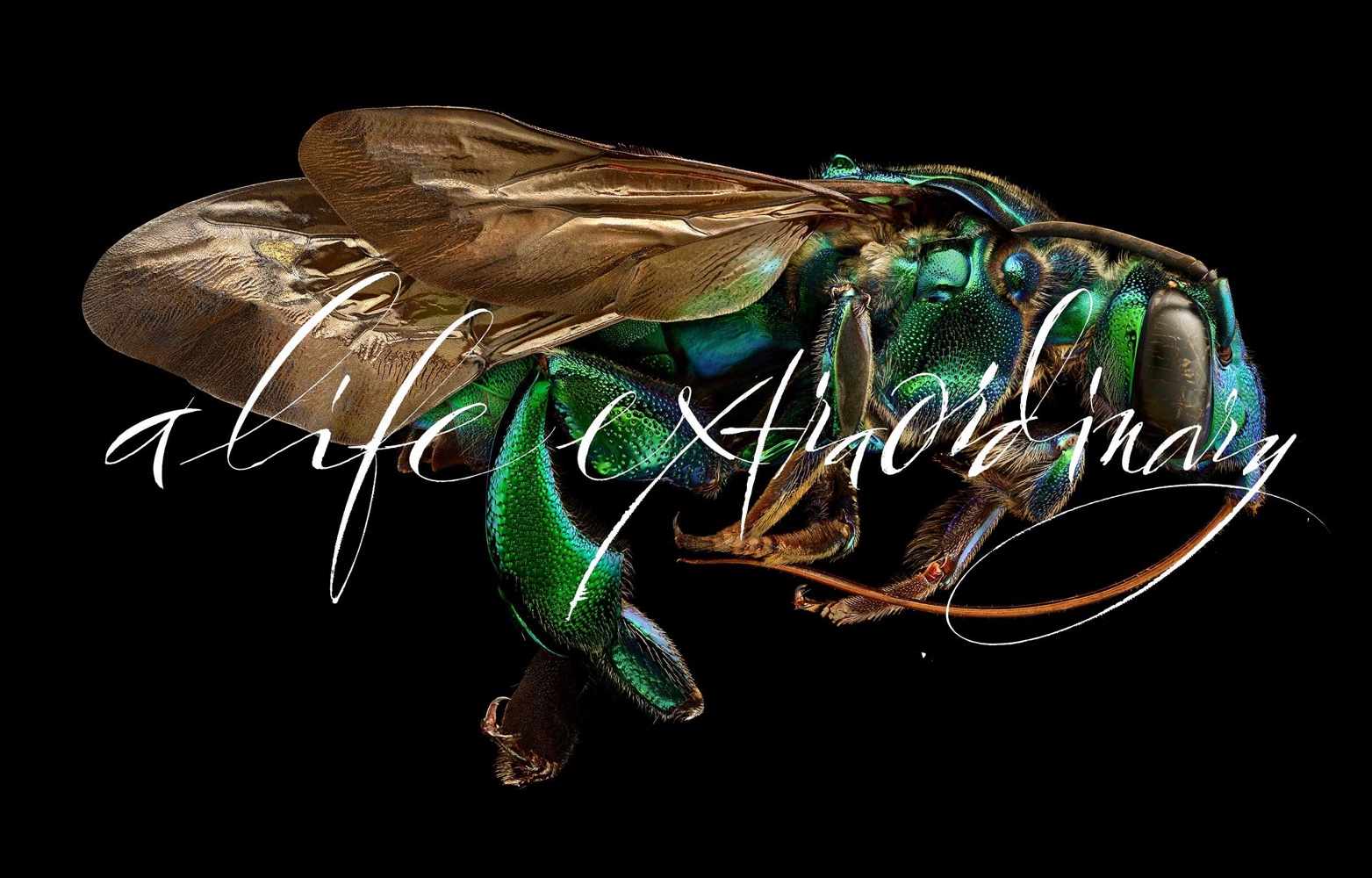 "'And what is the use of a book,' thought Alice, 'without pictures or conversation?'" (a quote from Lewis Carroll's charming and curious Alice in Wonderland). This insightful view from the young Alice introduces the reader to a girl with a dreamy imagination and inquisitive mind. A moment later and Alice has fallen down the rabbit hole, her childlike curiosity piqued as she hurried after a brisk white rabbit, intrigued by its waistcoat pocket and the watch that it held. Moooi's 'A Life Extraordinary' is not dissimilar from Alice's nonsensical and magical world of Wonderland. With huge portraits of insects (in a series titled 'Microsculpture' by photographer Levin Biss), brightly patterned, swirling carpets, and a tall sofa perched on one end, 'A Life Extraordinary' captures Moooi's flair for the unexpected, ingenious and brilliantly bizarre: in effect, it invites us to fall down the rabbit hole.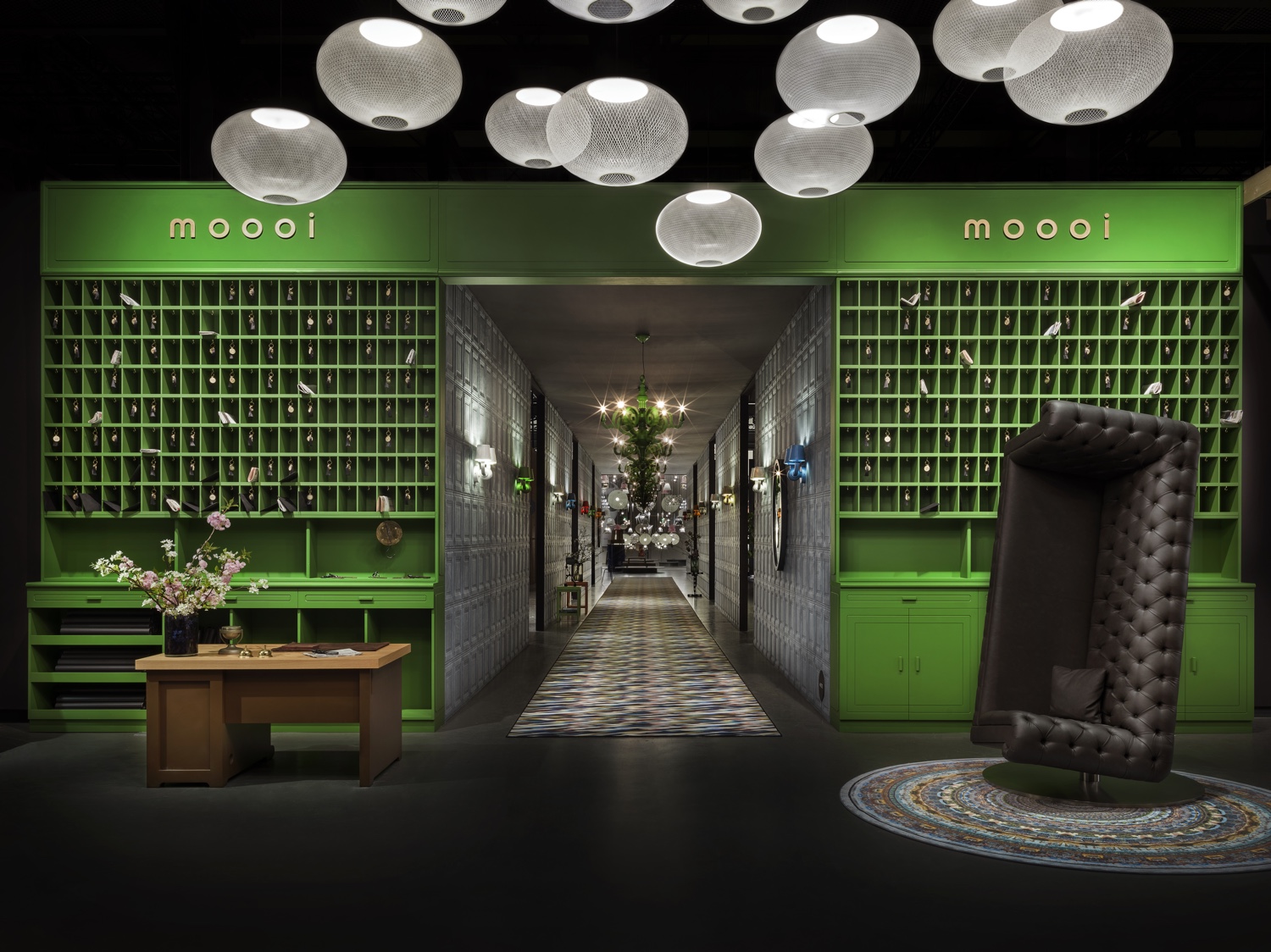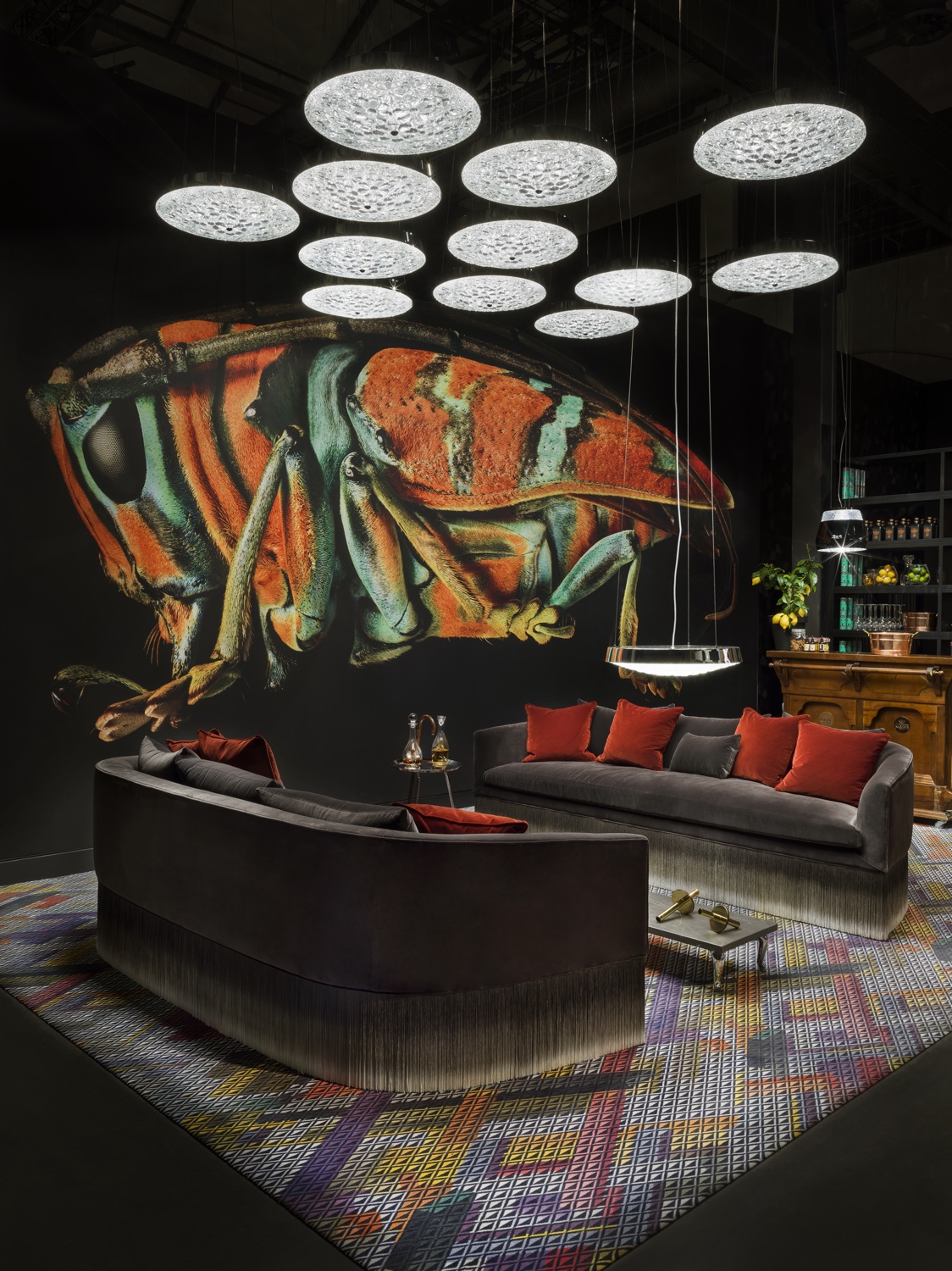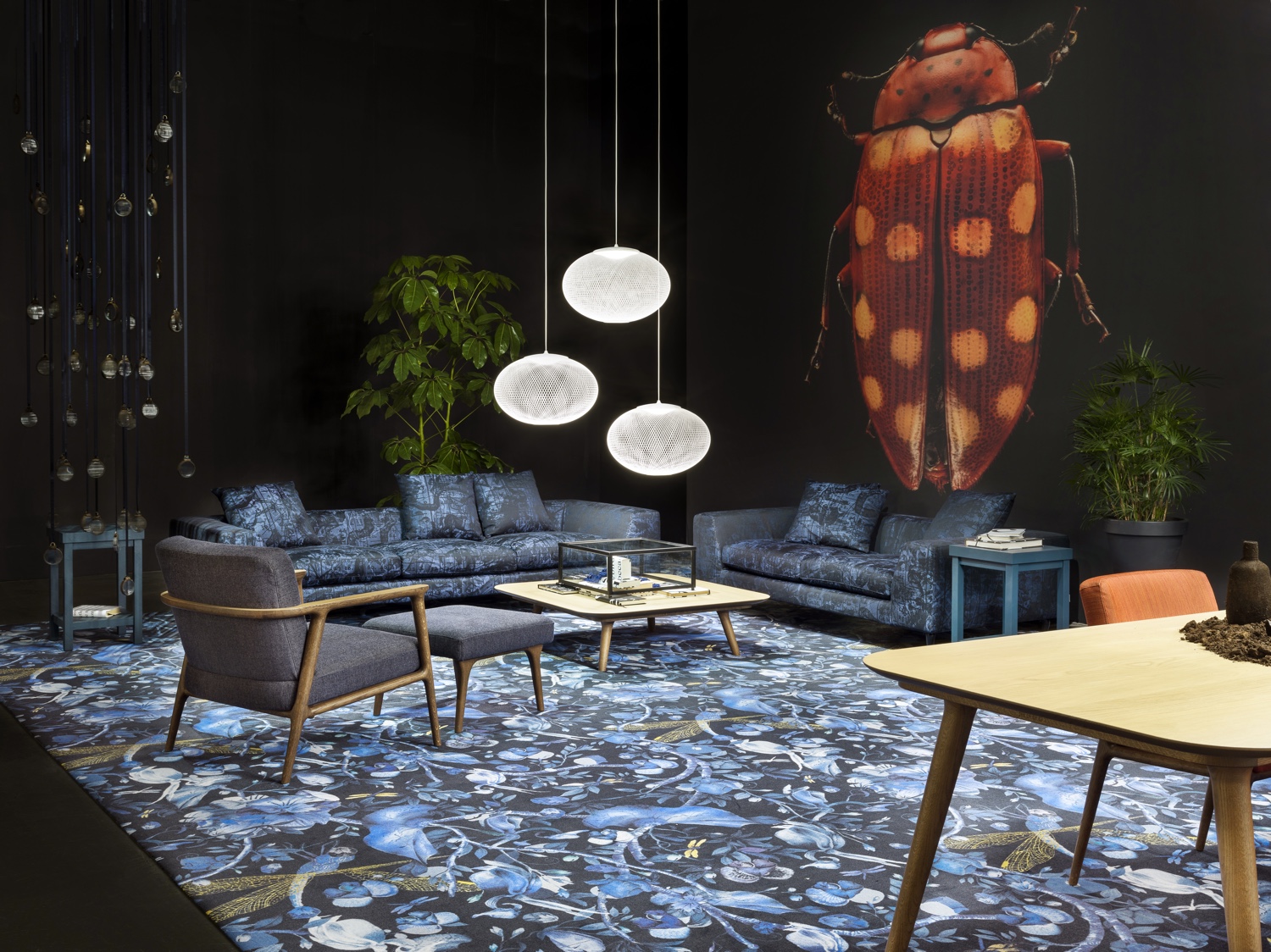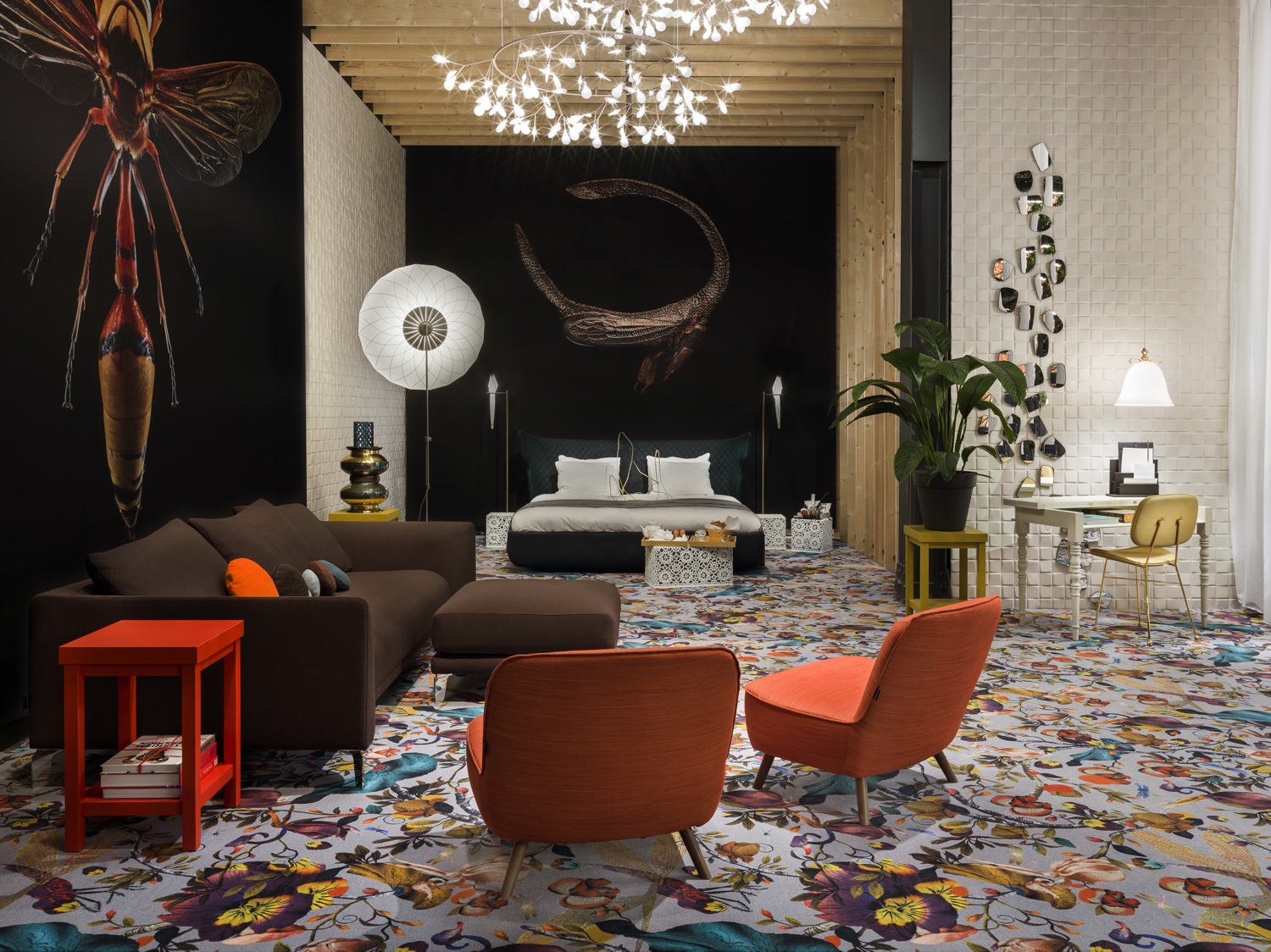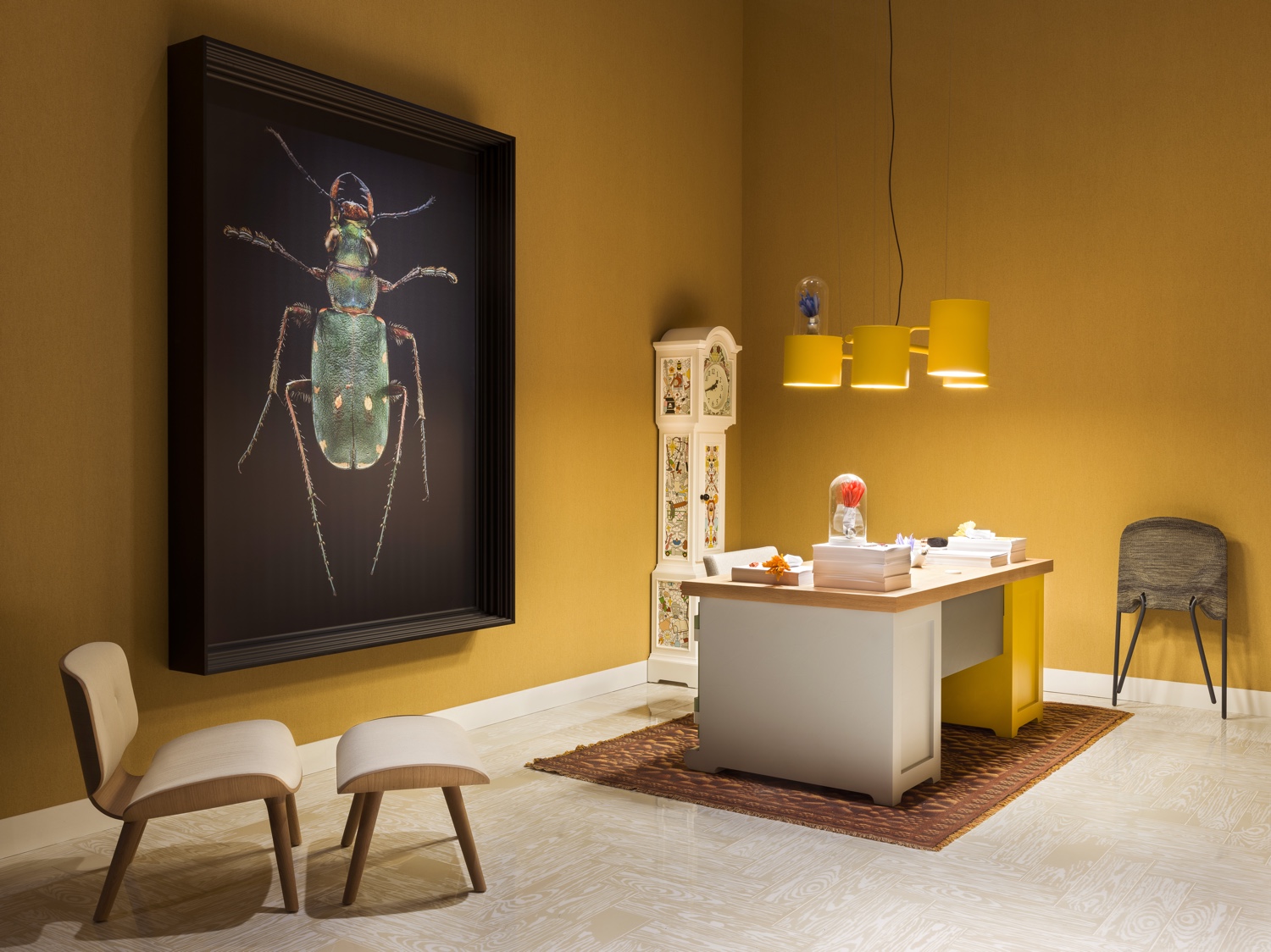 New marvels from Moooi
Moooi first presented 'A Life Extraordinary' during the Salone del Mobile in Milan (April 2017), and then again at NYCxDESIGN in New York (May 2017). Design enthusiasts were invited to discover Moooi's unusual and unparalleled world of striking objects, interiors and details. New designs included: the fanciful Charleston sofa, lofty Jackson chair and slender T lamp by Moooi cofounder Marcel Wanders, the floating Amami sofa by Lorenza Bozzoli, and the grand Statistocrat floor lamp by Atelier van Lieshout.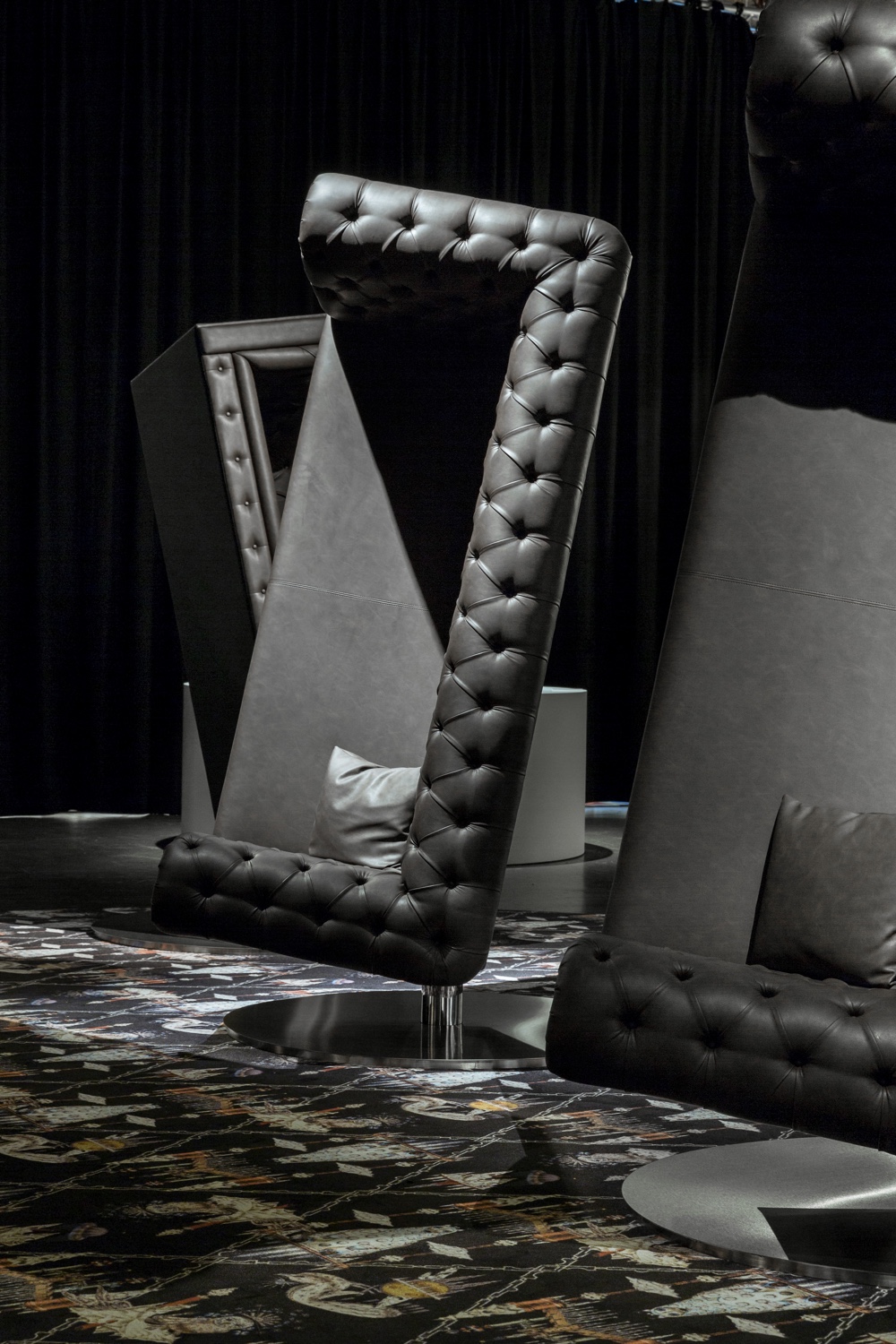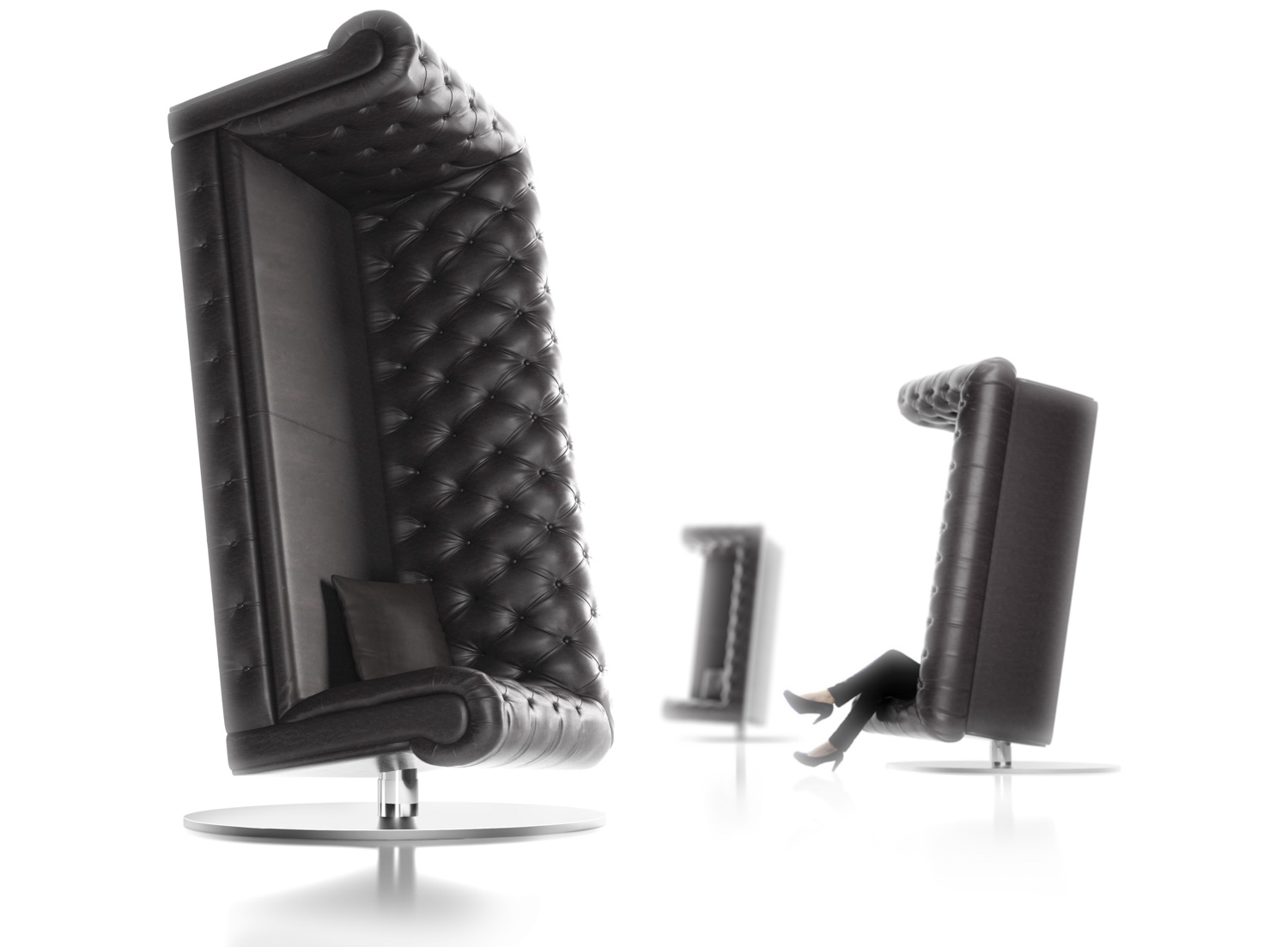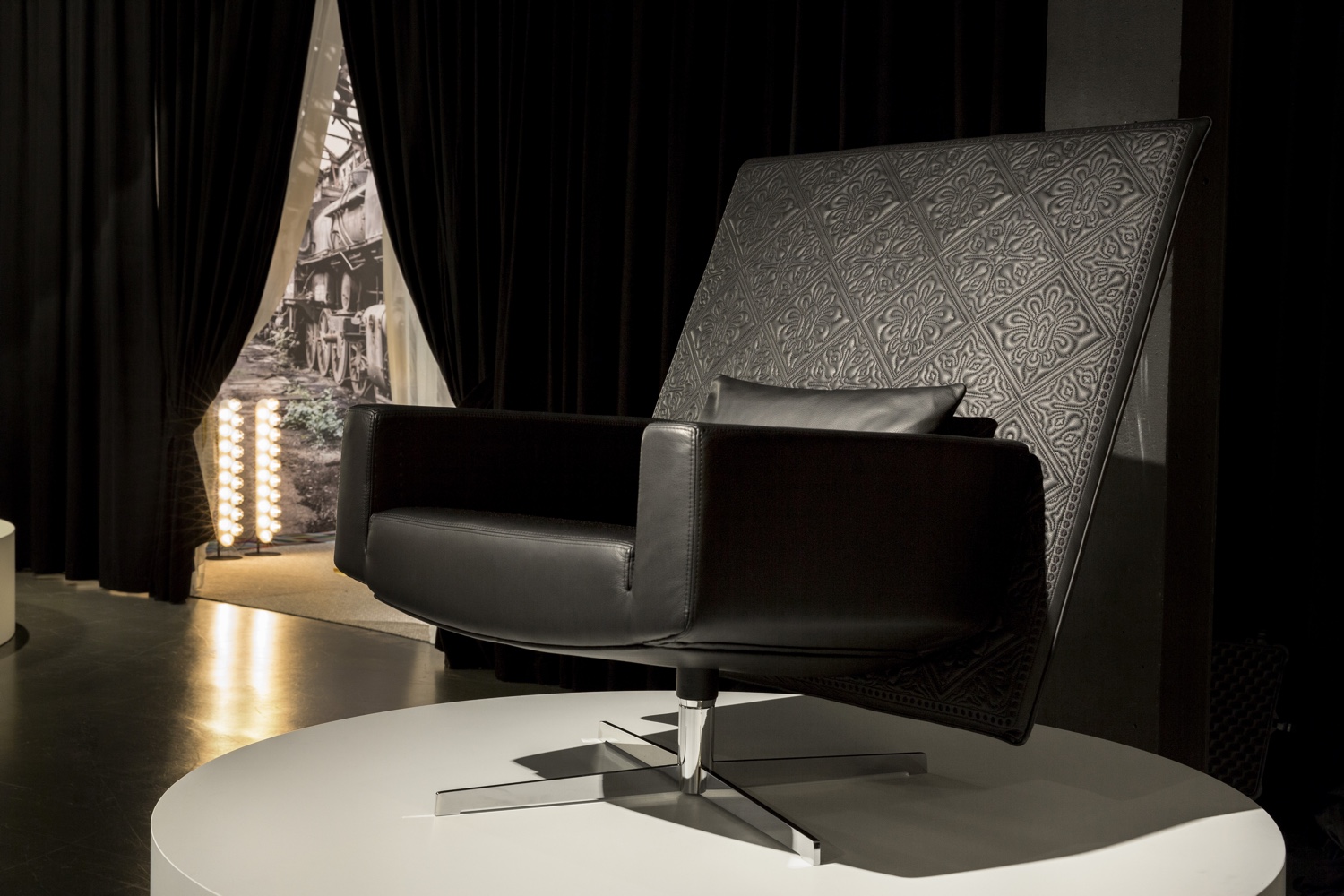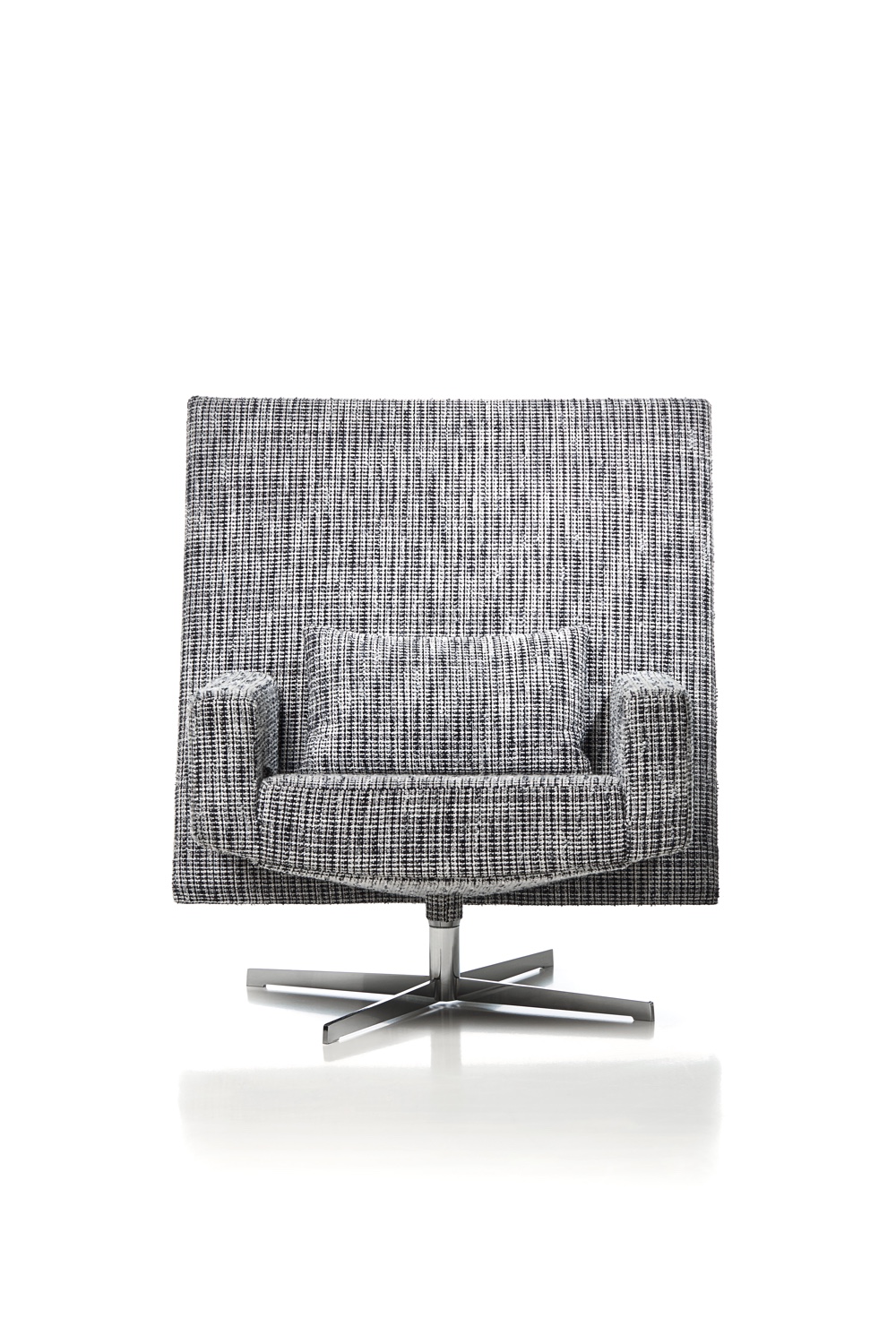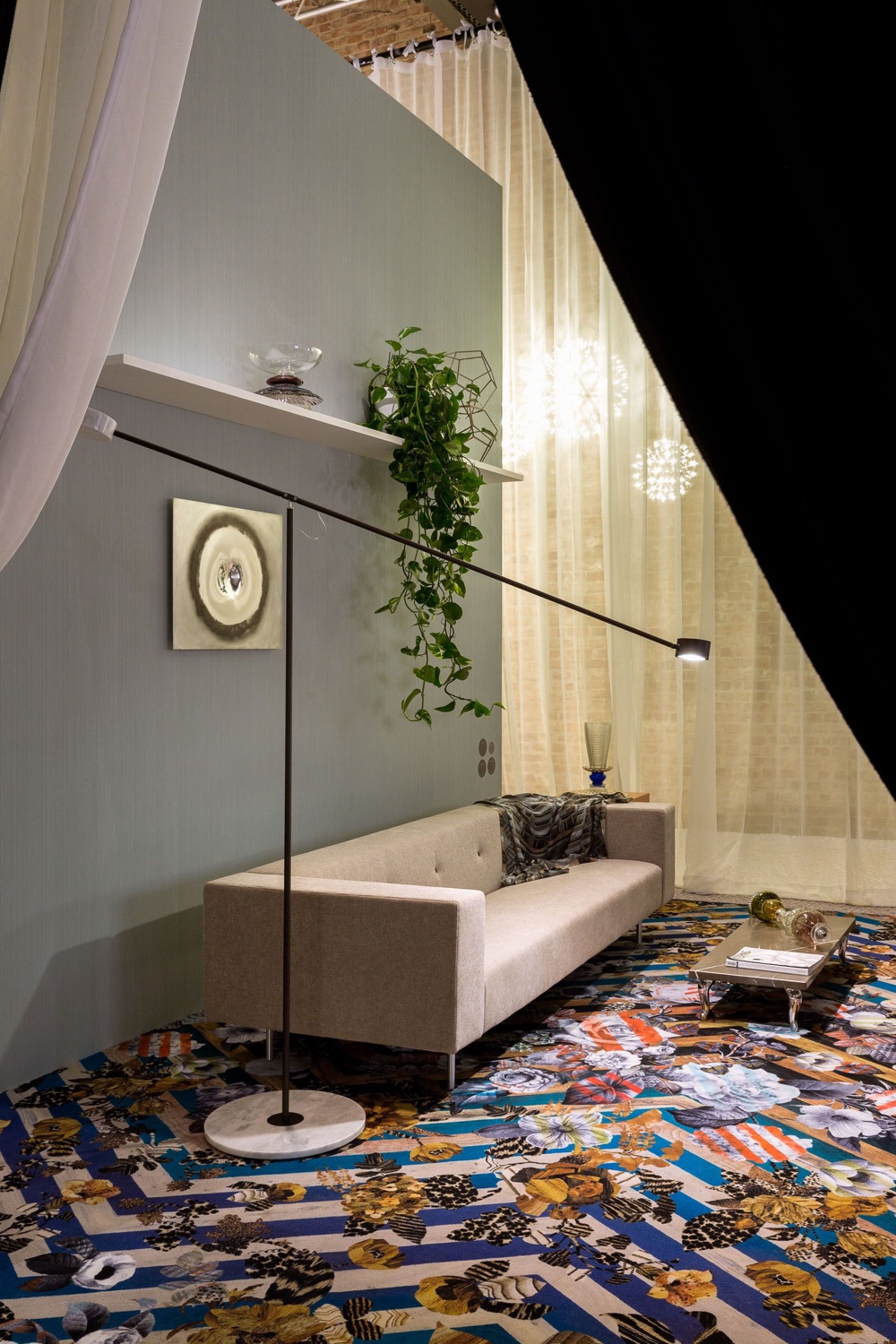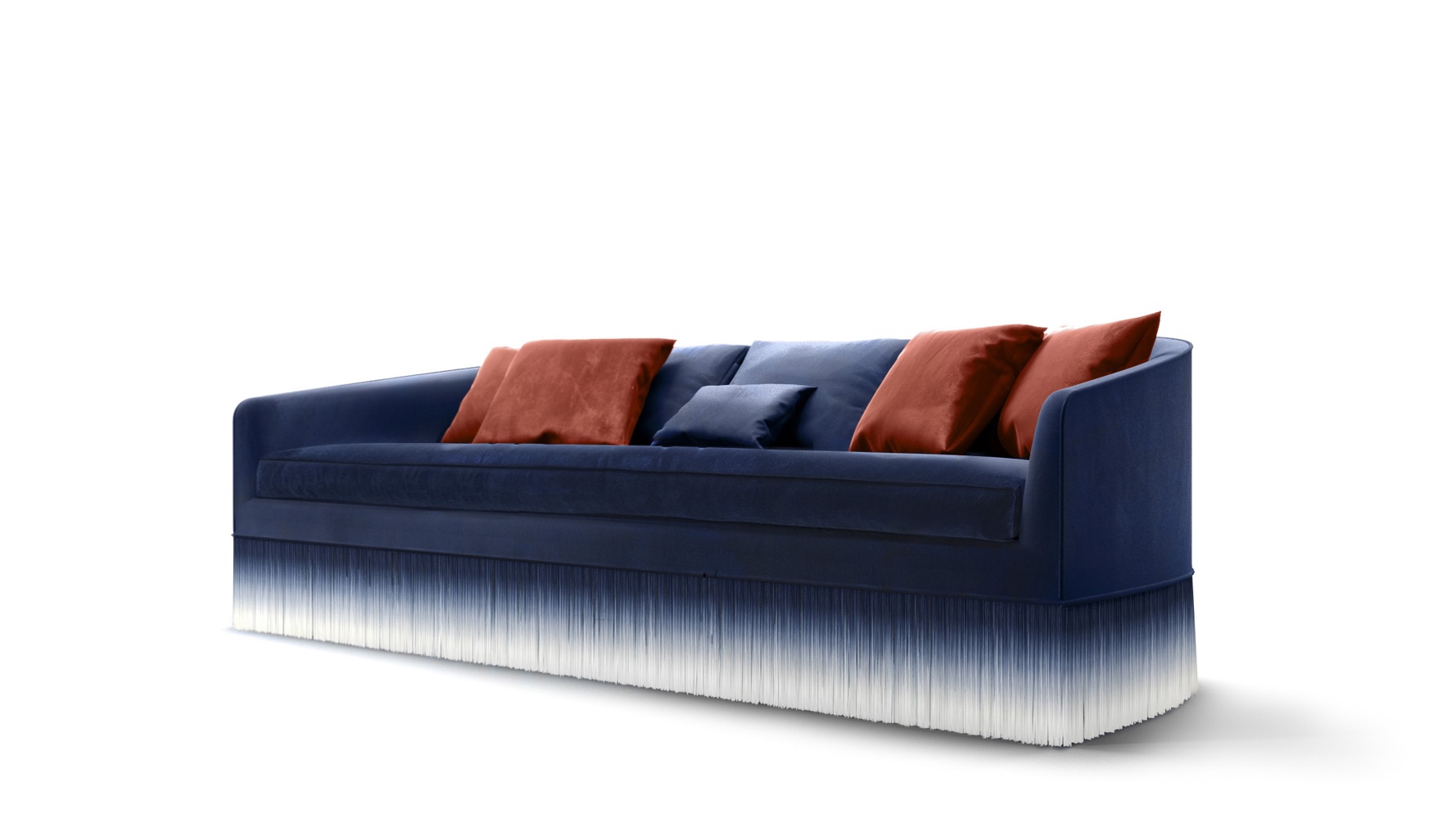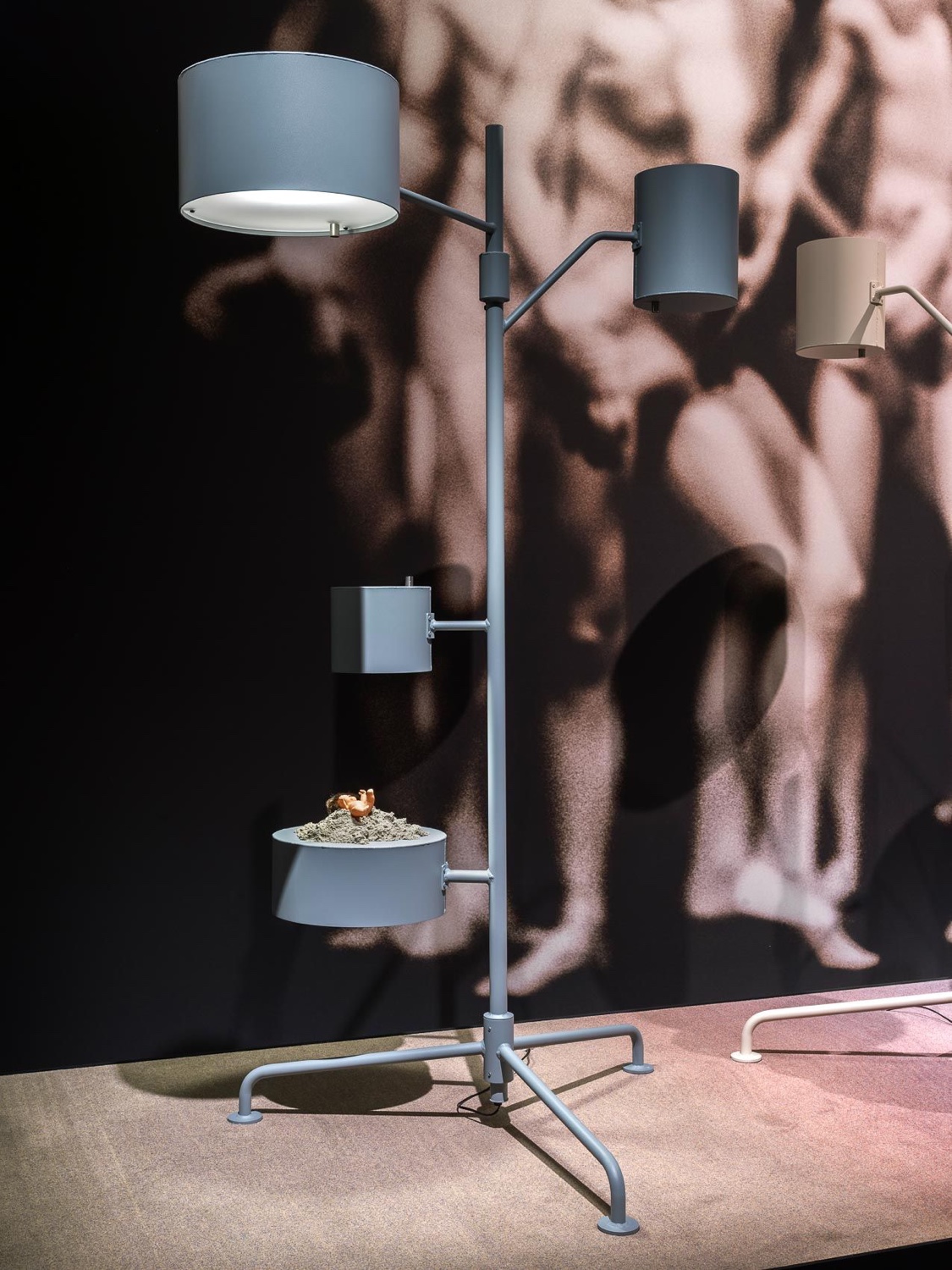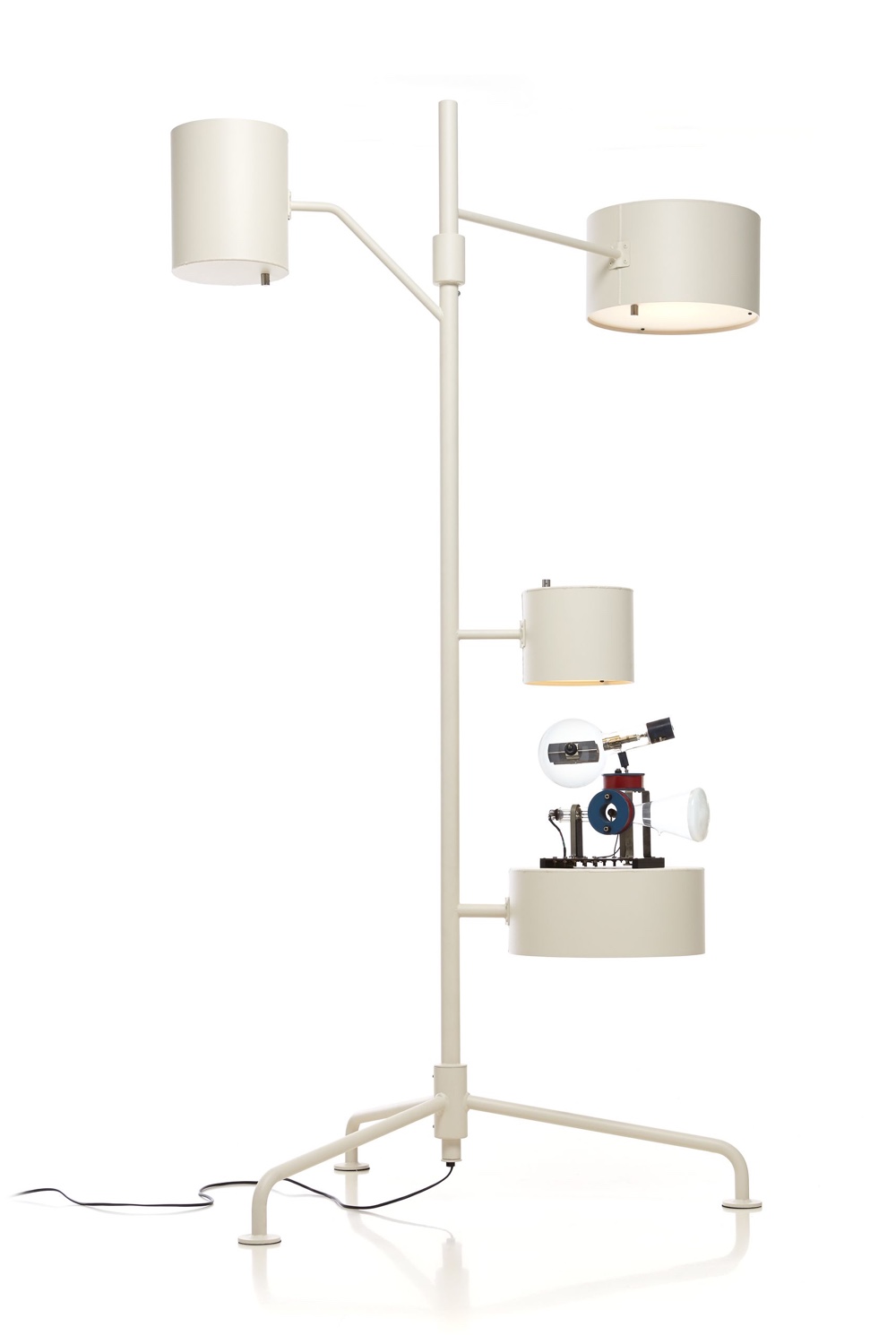 All photos © Moooi B.V.