If you're searching for ways to jazz up a wall or two at home, today's post is for you. An overview of strategies for adding style to a flat surface, the ideas below represent the quick and easy, as well as the more involved. Regardless of which path you choose, thinking outside of the box will do wonders. Don't be afraid to get creative! Check out the wall decorating ideas that follow and let them inspire your next modern design project…
Create an Interesting Display
You don't have to tackle a major decorating project to bring some excitement to your walls. One strategy to consider: hanging decor that makes a big impact. For example, modern shelving can make a big impact on a plain wall, especially when it comes to sleek modern shelving in a variety of colors: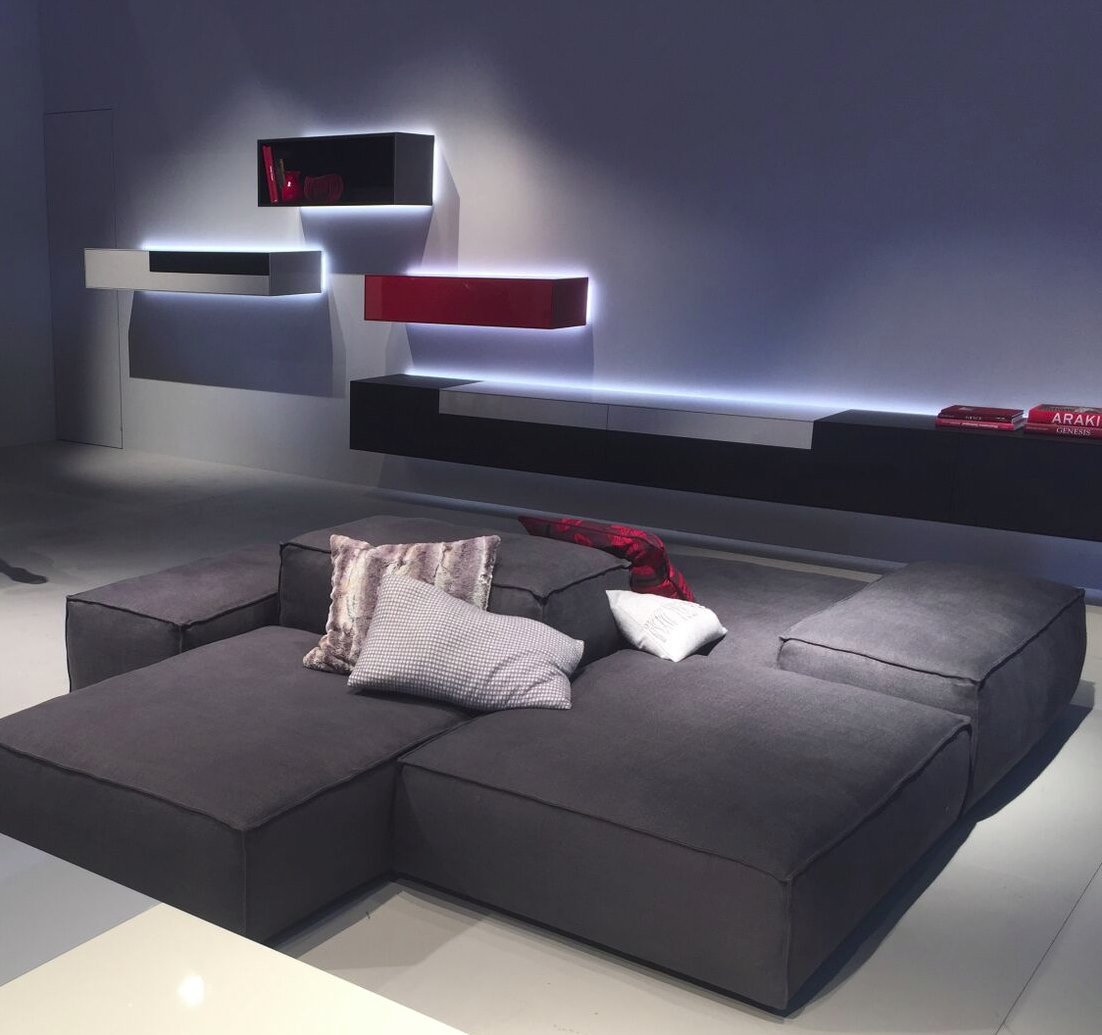 Sometimes it's all in how you hang it. For example, instead of opting for the typical gallery wall of art, try overlapping and layering canvases, combining them with lighting and other interesting flourishes.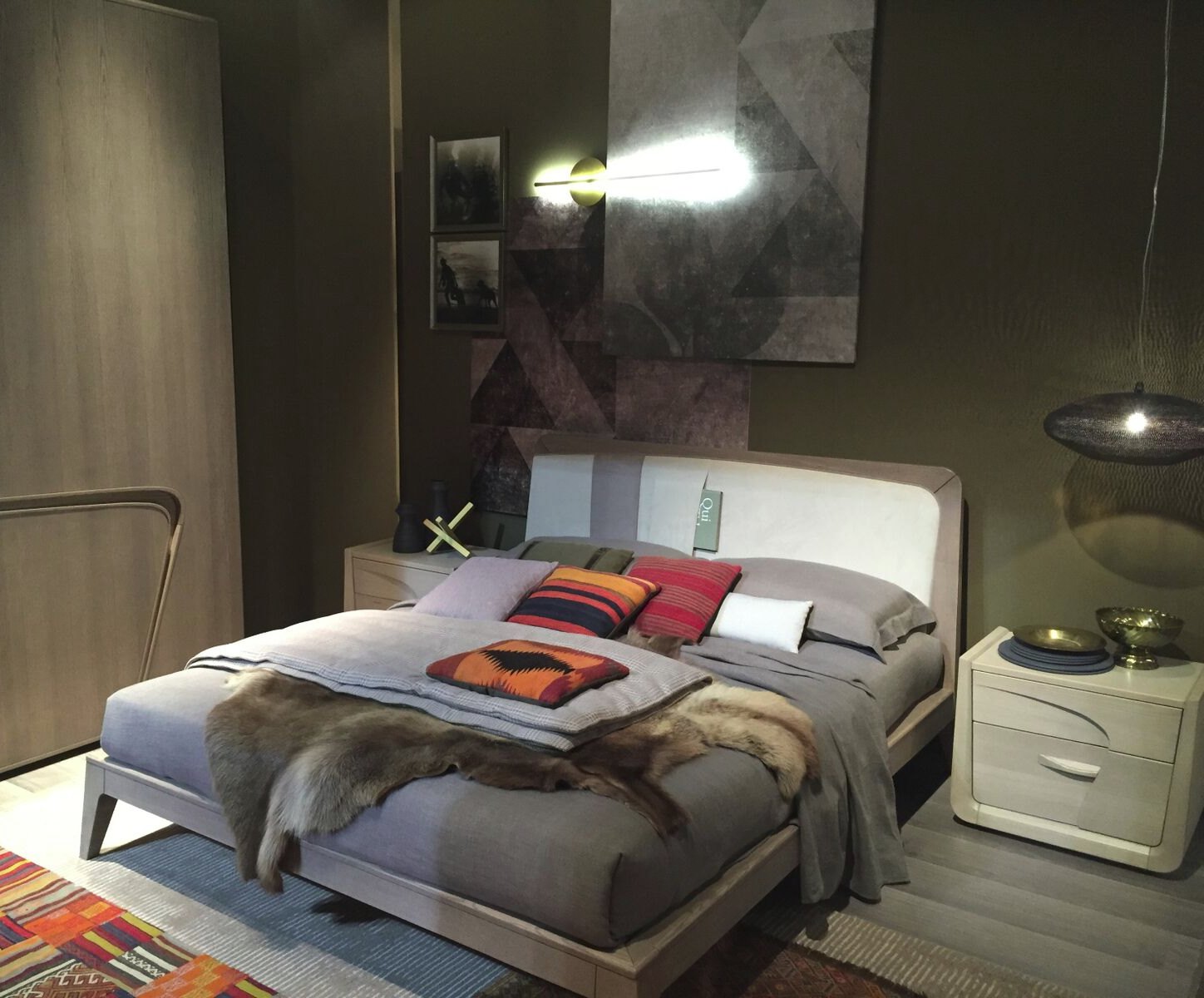 A wall hanging is an easy way to make a big decorative statement. In fact, you can even use a rug as a piece of wall art. A rug will allow you to add color and pattern to your wall, and it will instantly create a grand look.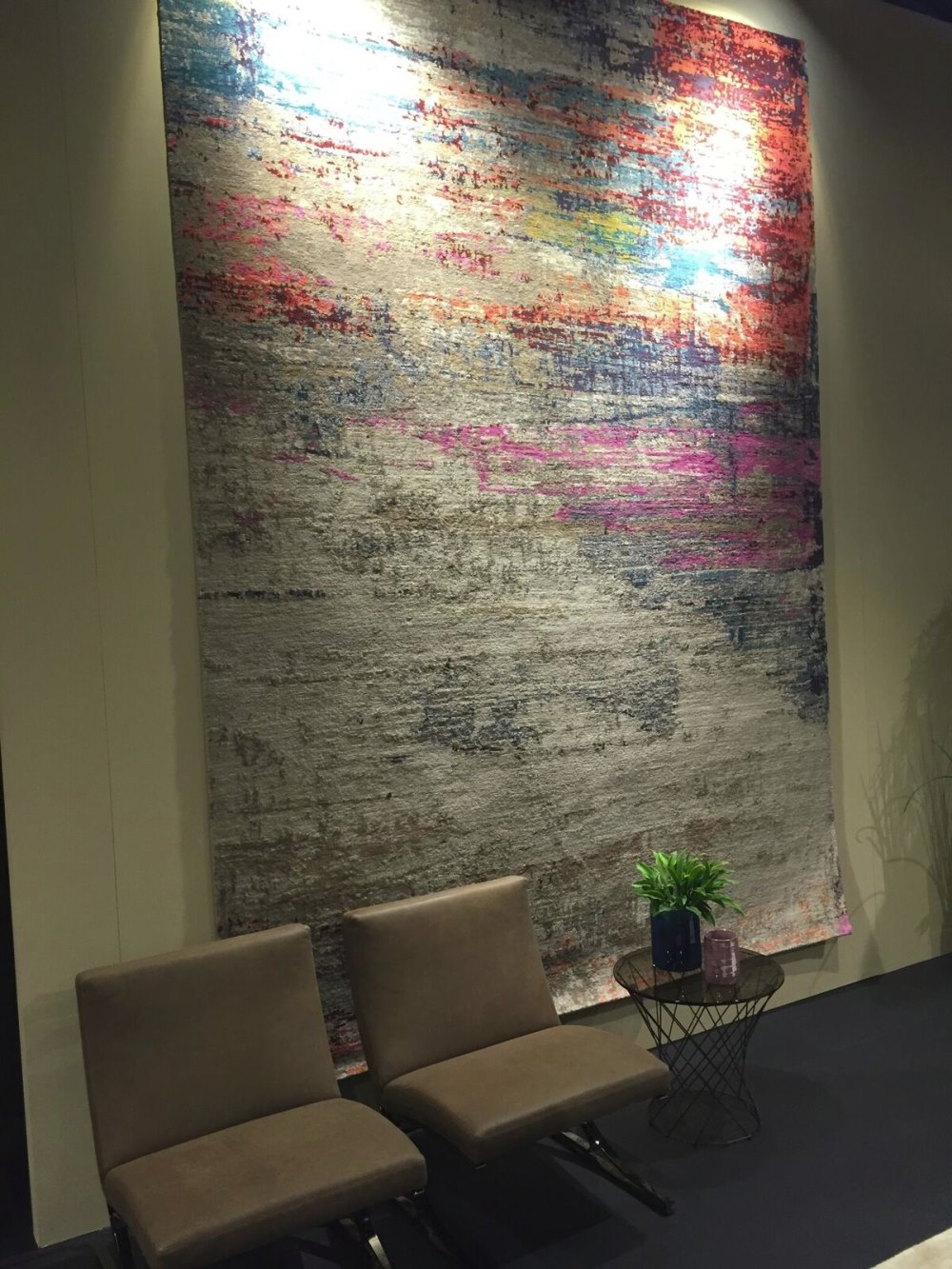 While a grouping of pendant lights is mounted from the ceiling rather than the wall, the fixtures can't help but jazz up the walls by appearing in front of them, creating an overall picture of decor against a blank canvas. Instant jewelry for the room of your choice!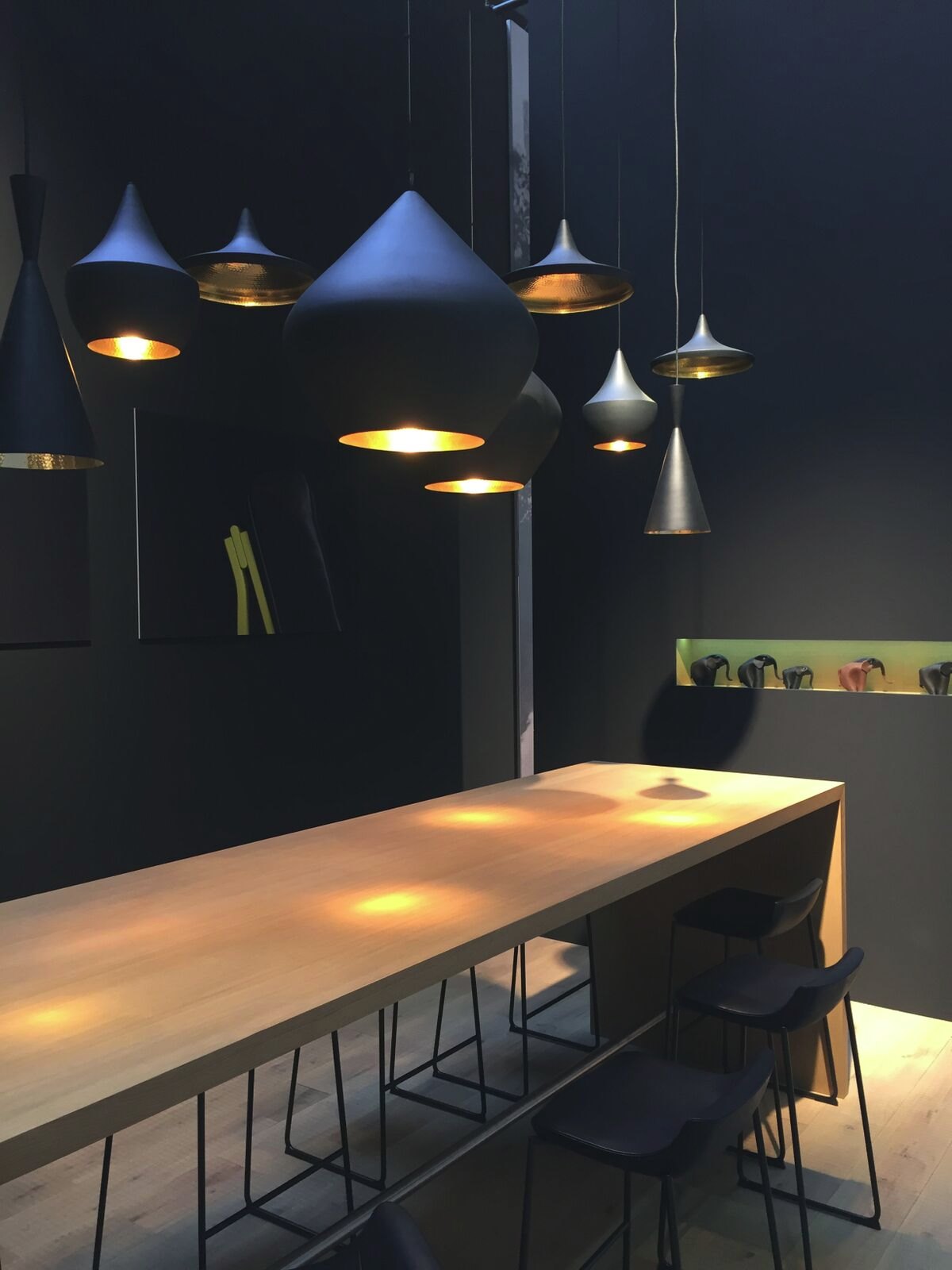 For another wall decorating idea, we have two words for you: modern mirror. After all, mirrors reflect the light and make a room appear larger. Bonus points if you choose a mirror that's anything but typical.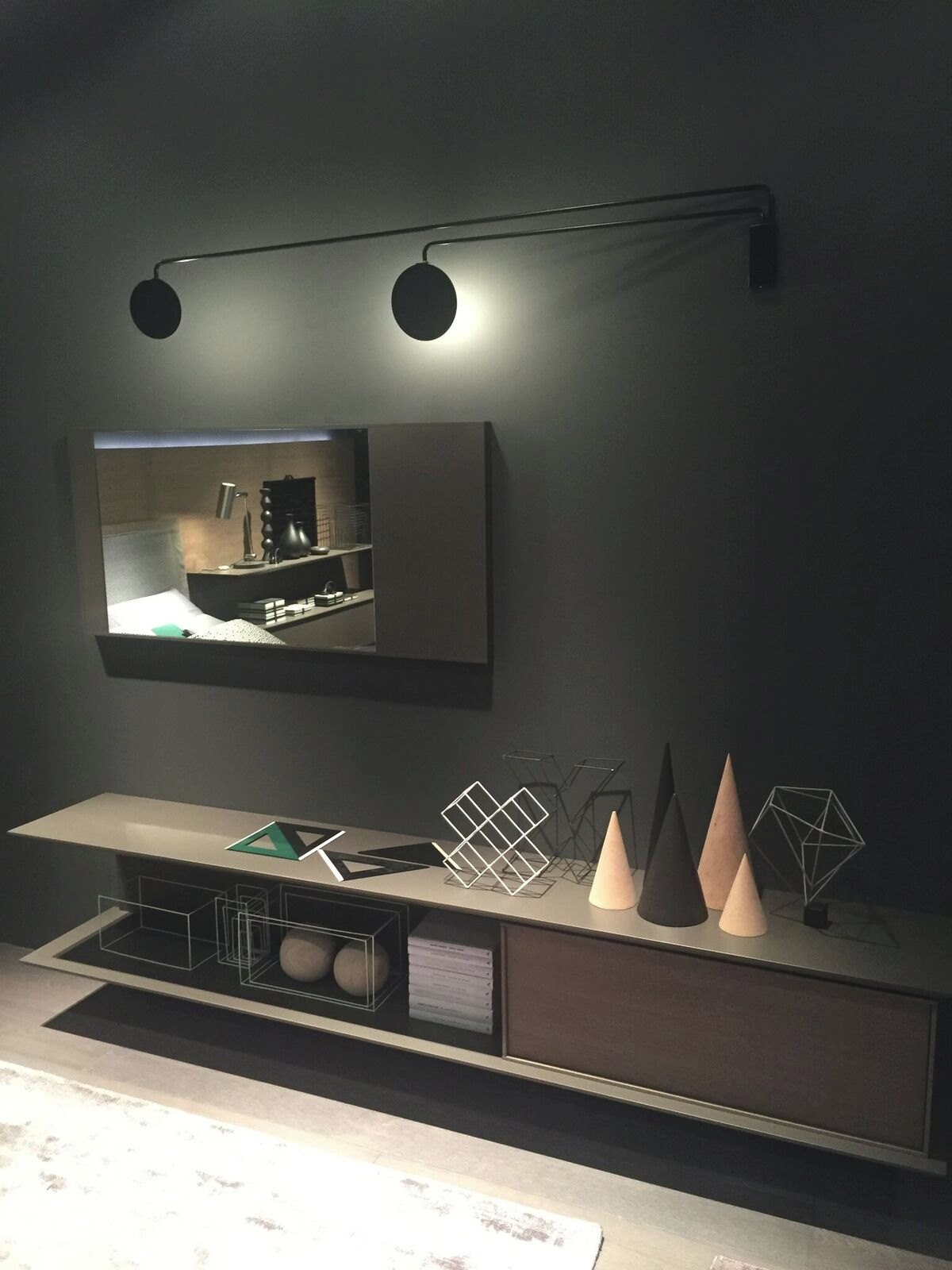 Look for interesting mirror frames, or mirrors that involve more than one material in an artful arrangement. Also note that you can combine your eye-catching mirror with a couple of other eye-catching pieces, such as wall sconces: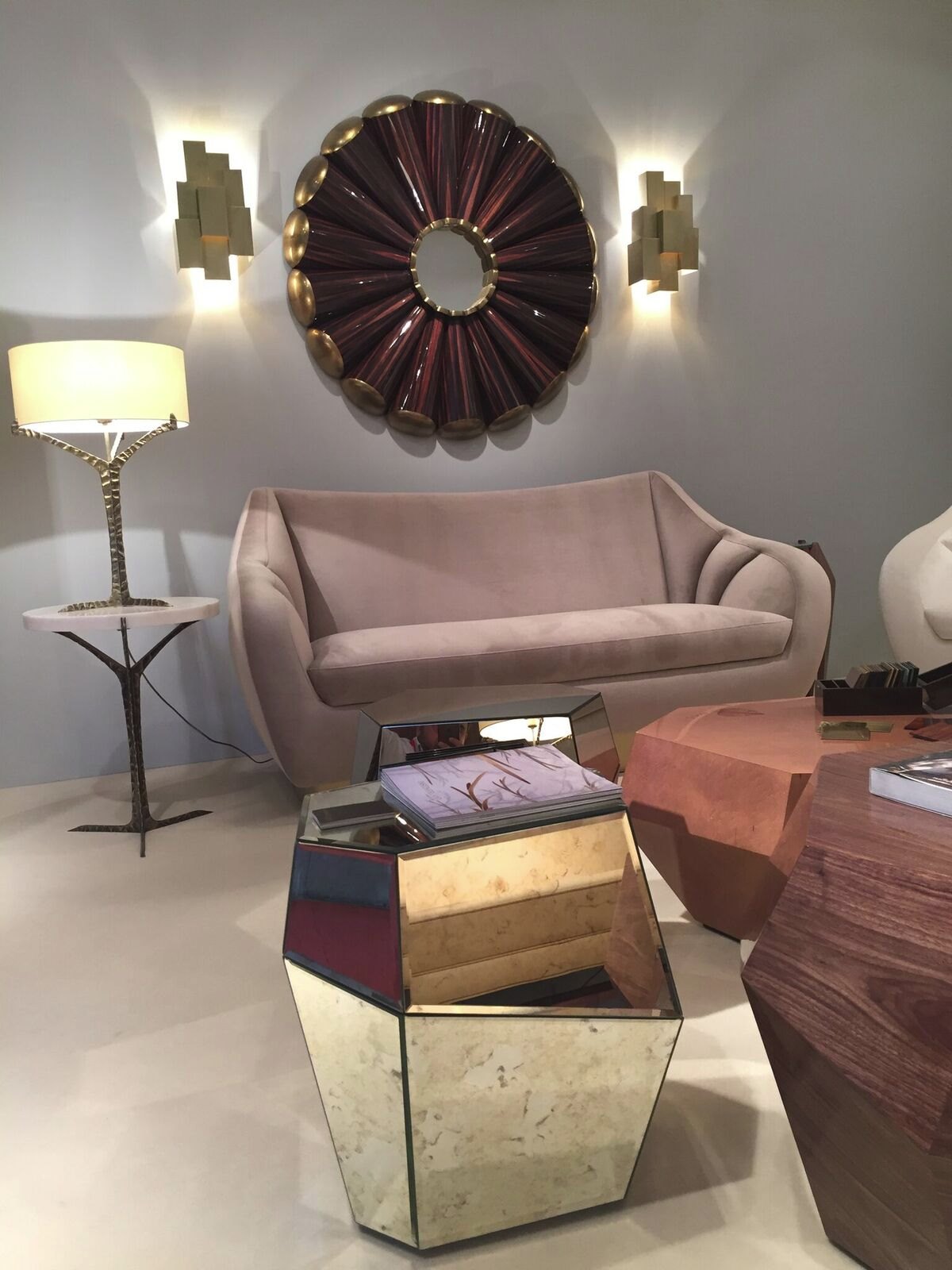 Geo mirrors are one of today's most popular choices. The copper tone of the mirror frame below beautifully coordinates with the coppery throw pillows, creating a neutral space that's anything but boring.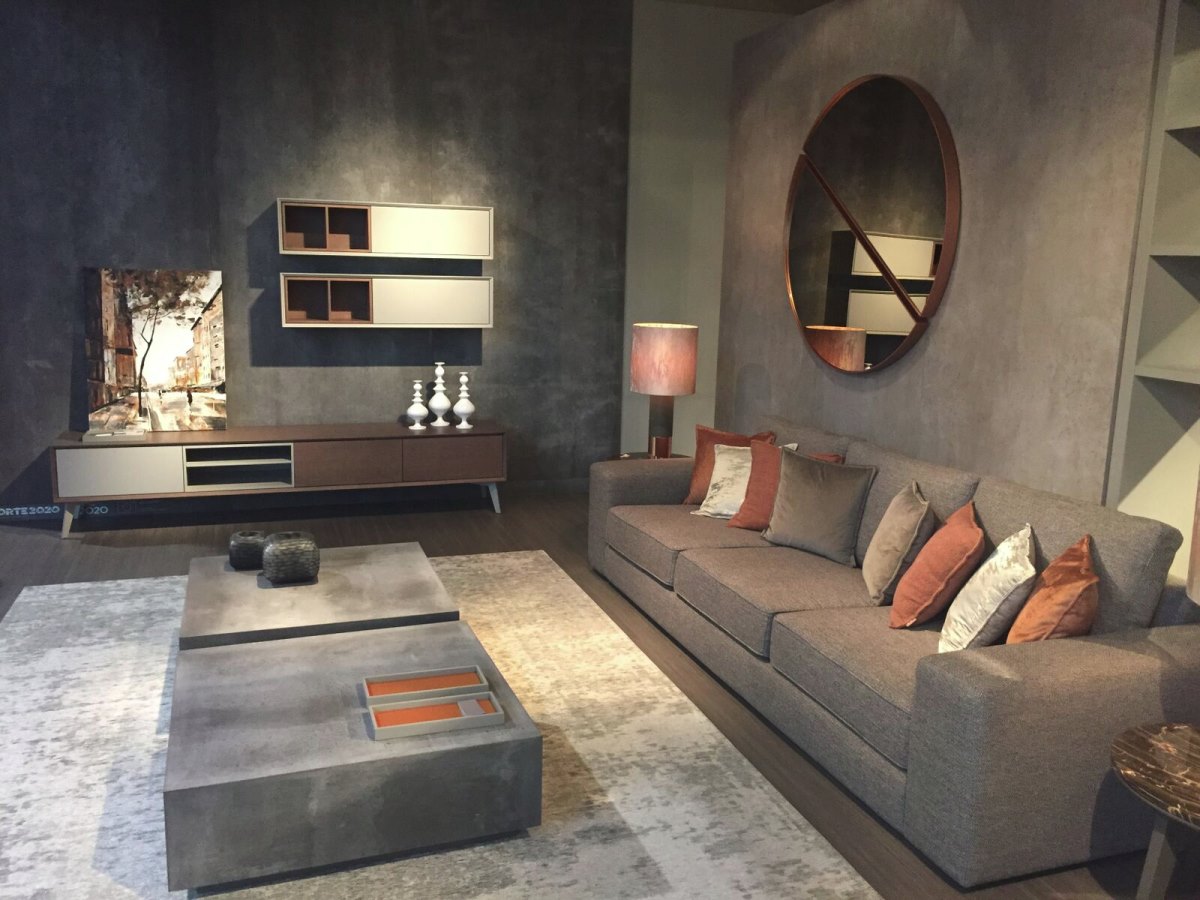 Don't forget that an entire wall of mirrors will add instant elegance and do wonders for giving your home a spacious feel. We're loving the mirrored wall in the modern interior below: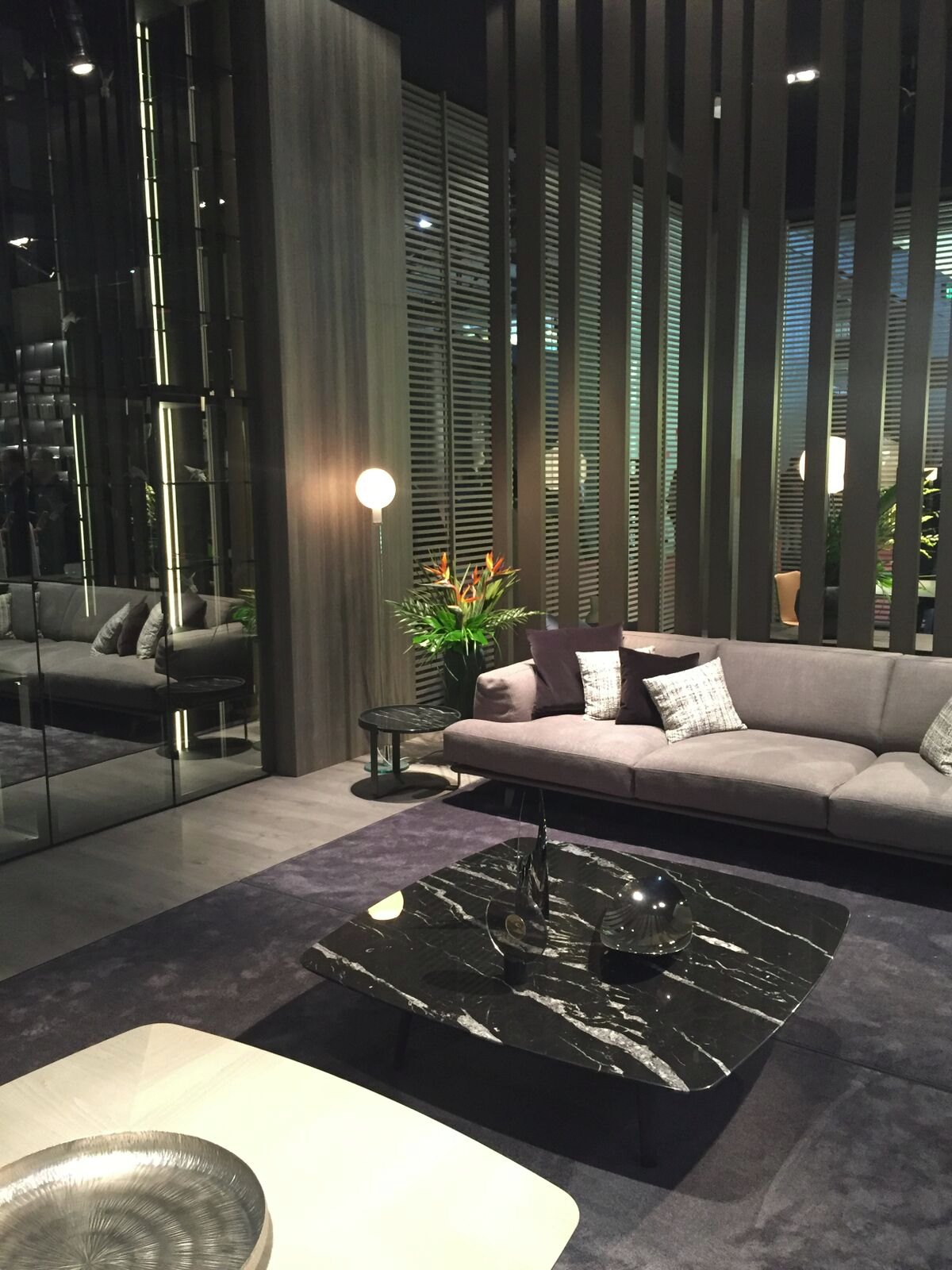 Add Pattern to Your Wall
Repetition can be a good thing, especially when it comes to well-designed patterns. One easy way to add pattern to your wall is through the use of wallpaper. Subtle yet interesting, the tropical wallpaper below gives this modern bedroom a breezy, relaxing vibe: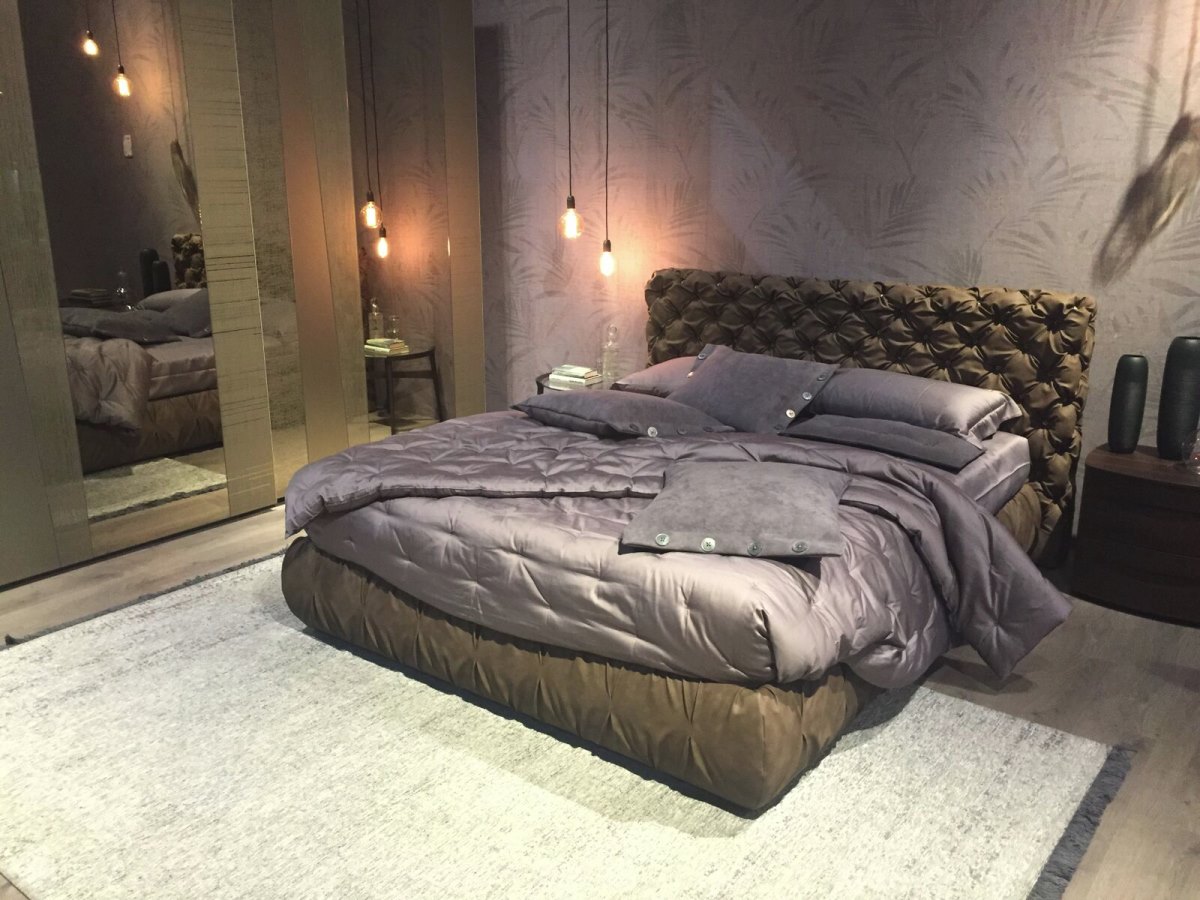 A geo accent wall creates clean-lined style. There's a certain boldness to the black and grey design below. Though the pattern doesn't cover a large portion of the room, it grabs your attention.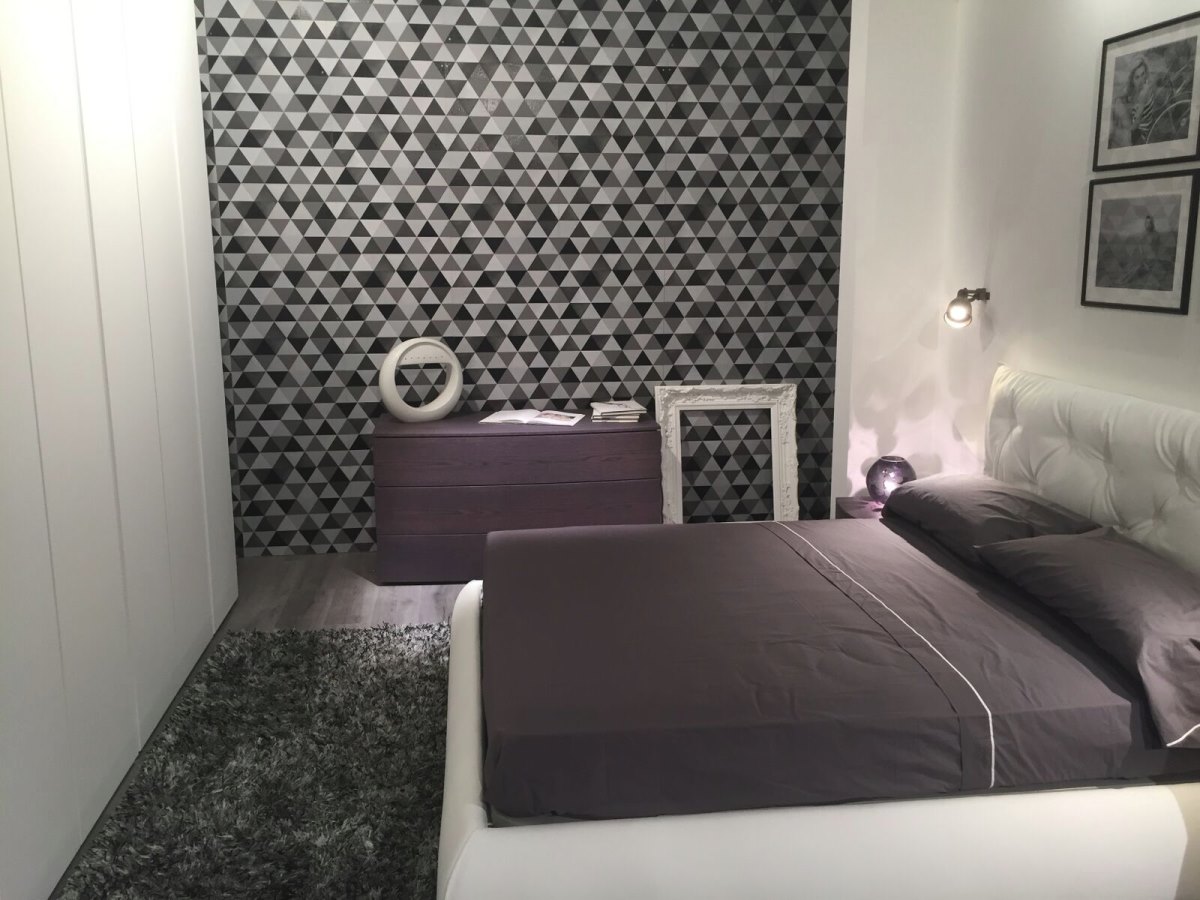 The wall behind the bed is a popular accent wall choice for modern boudoirs. The same goes for the wall behind the vanity mirror in the powder room. Wallpaper can jazz up the living room, bedroom and entryway as well. So many possibilities…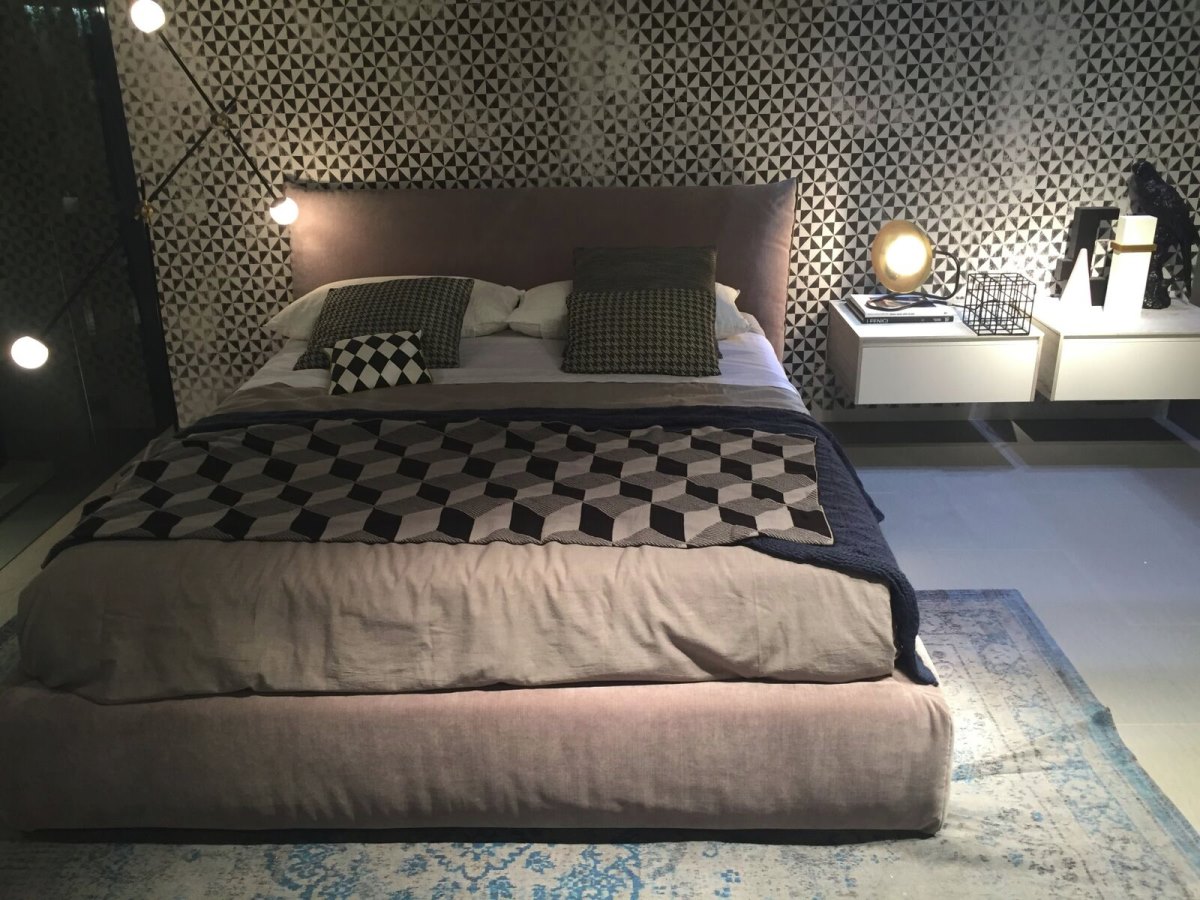 Just because you live in a modern home doesn't mean you have to stick with bold lines and shapes when it comes to wallpaper. The next two accent walls incorporate damask motifs, which serve as a lovely contrast to the clean lines in theses spaces: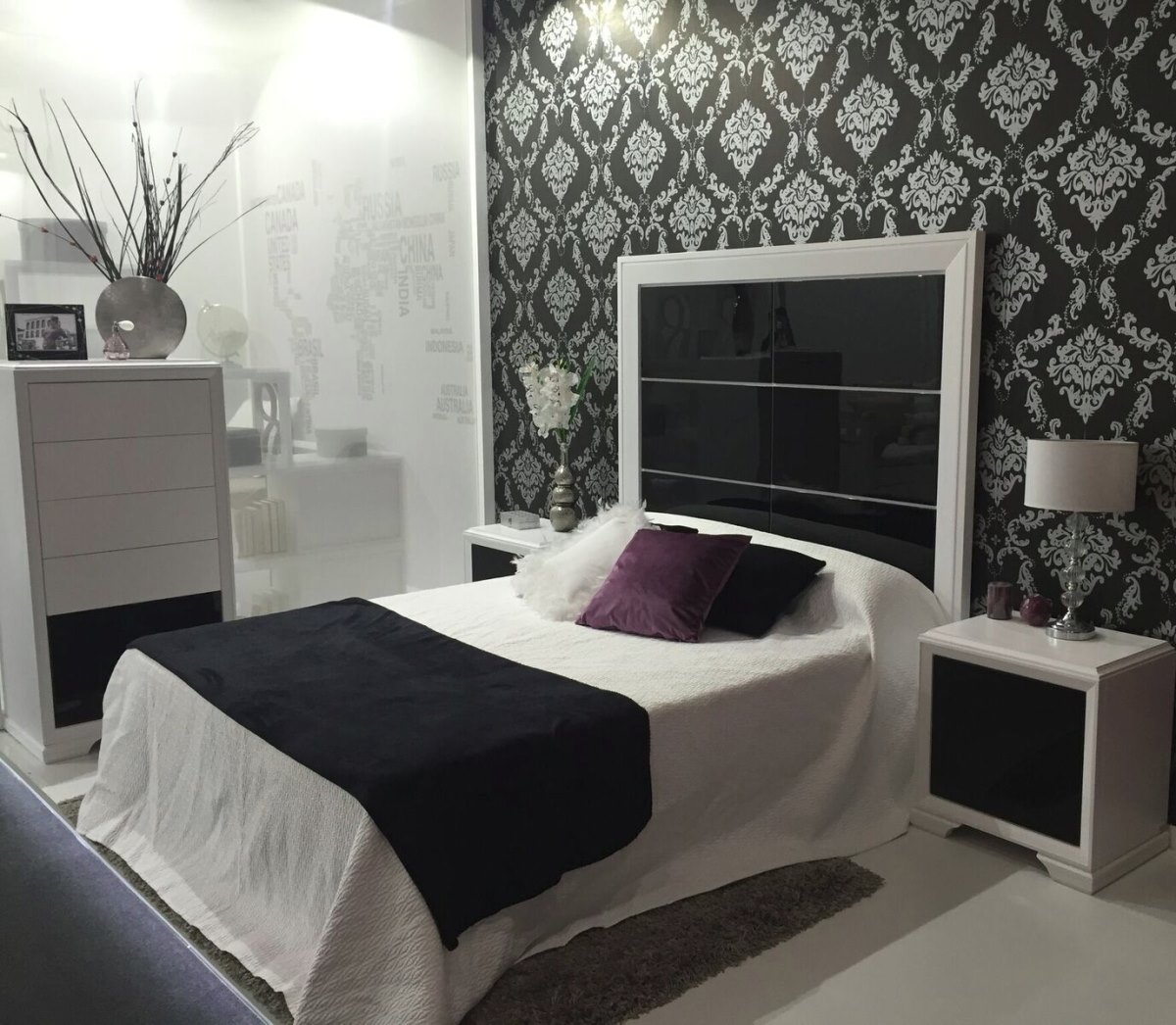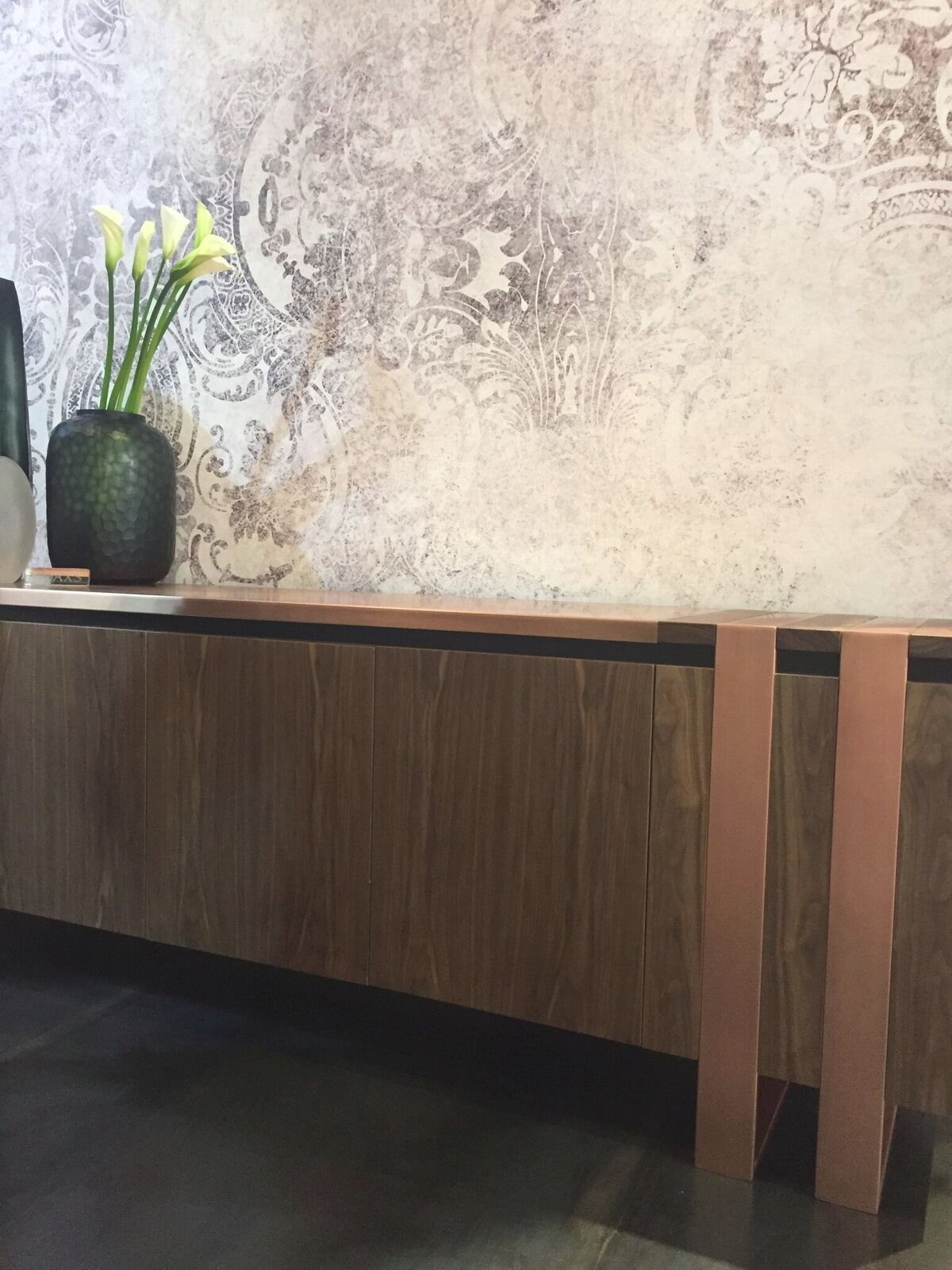 You can also opt for a wall mural. Whether you purchase wallpaper that resembles a mural, hire someone to paint a dynamic design, or create simple stripes with the help of painter's tape, ask yourself what the wall needs. Are you looking to tell a story with pictures? Are you needing just a hint of color and pattern? The level of detail is up to you!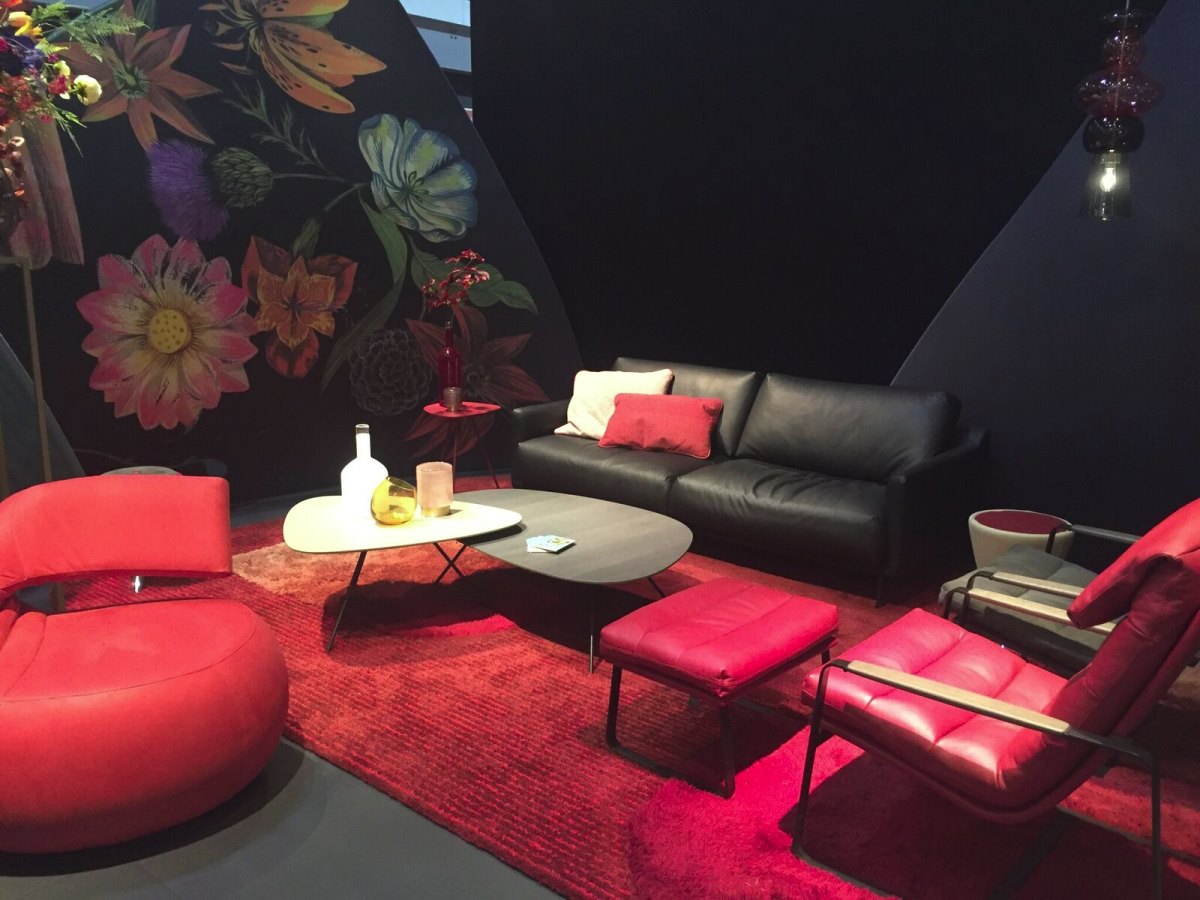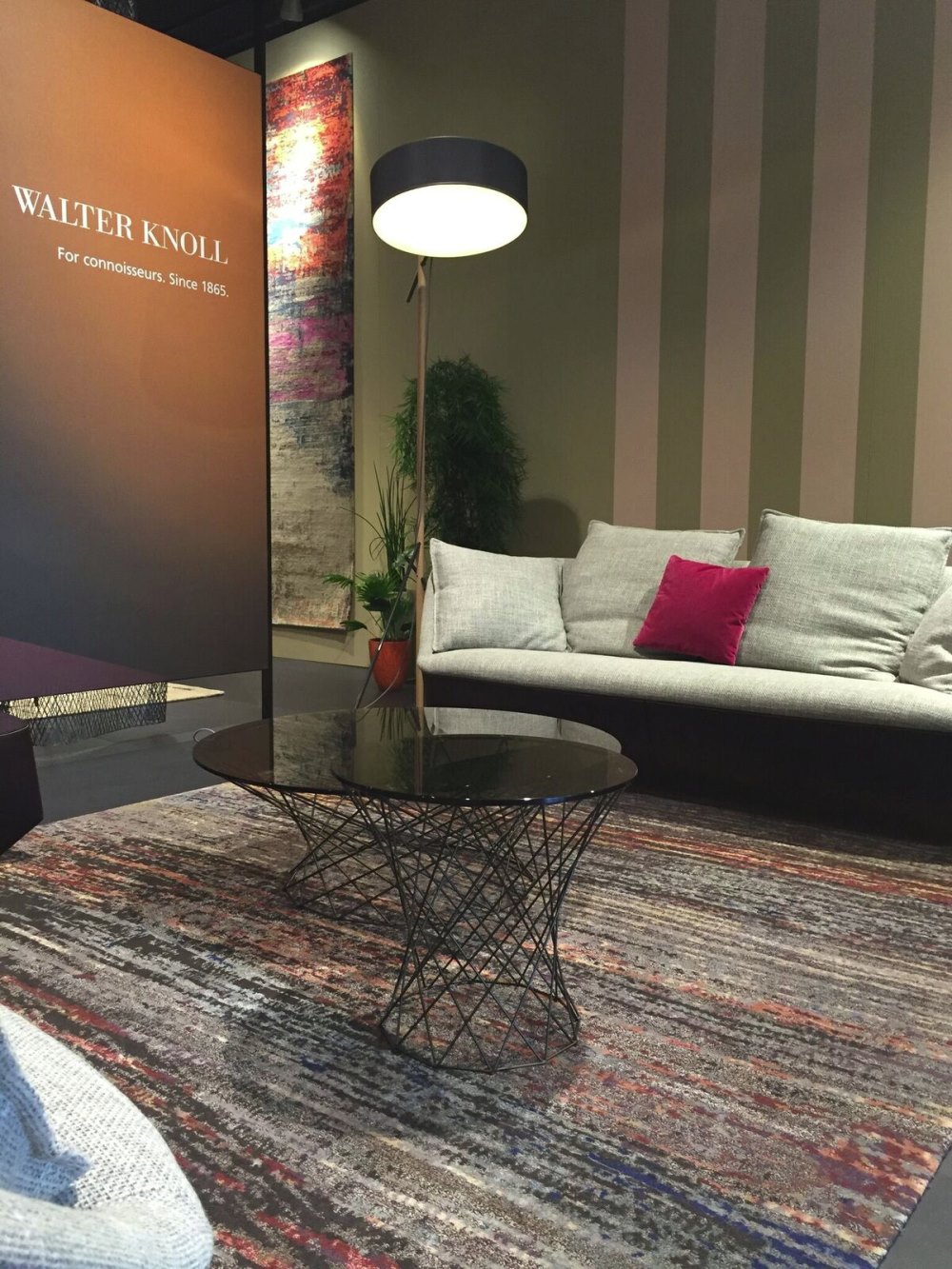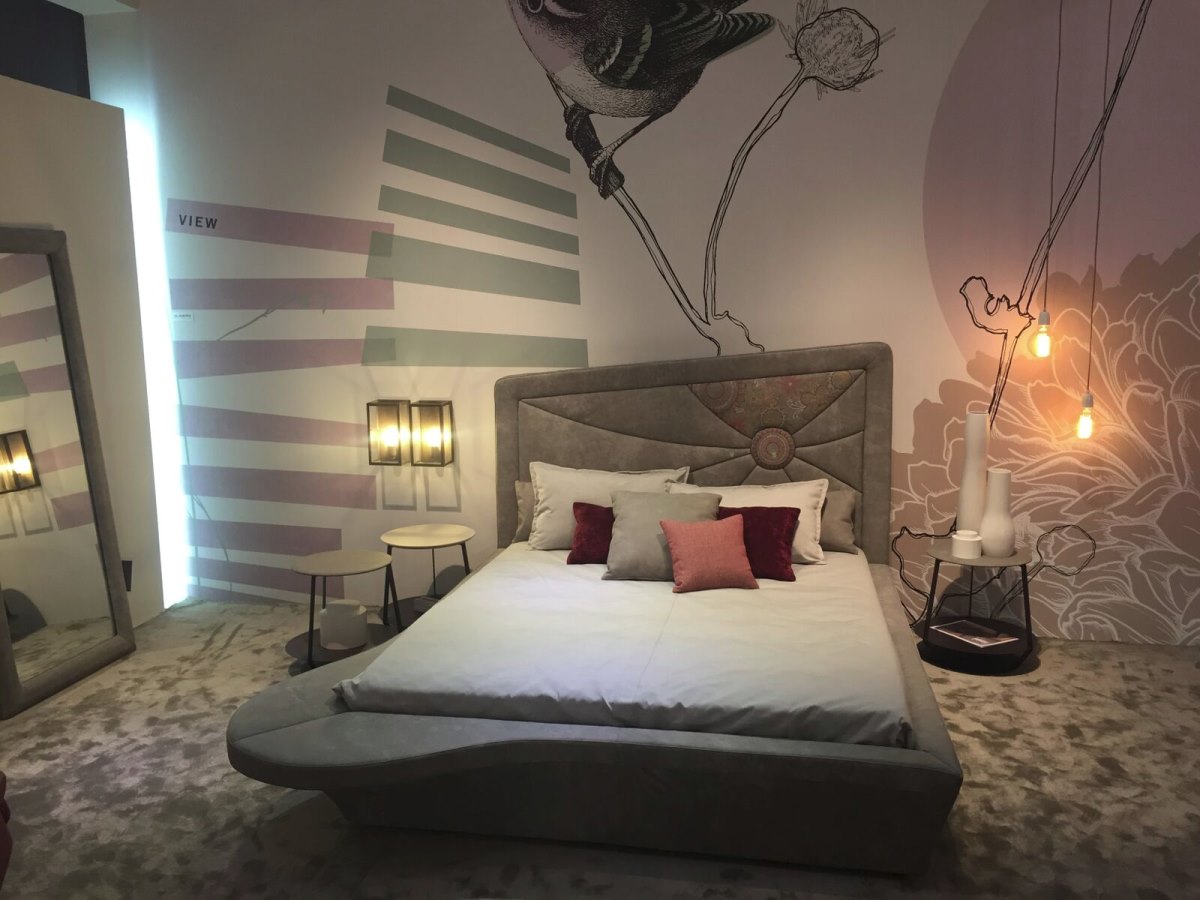 Incorporate Stone
Today's last wall decorating idea is the most involved, as it may require a custom design project or the addition of tile. Bring in sleek, modern style with the help of stone, such as marble. When this material is on the wall, it's stunning – a true showstopper.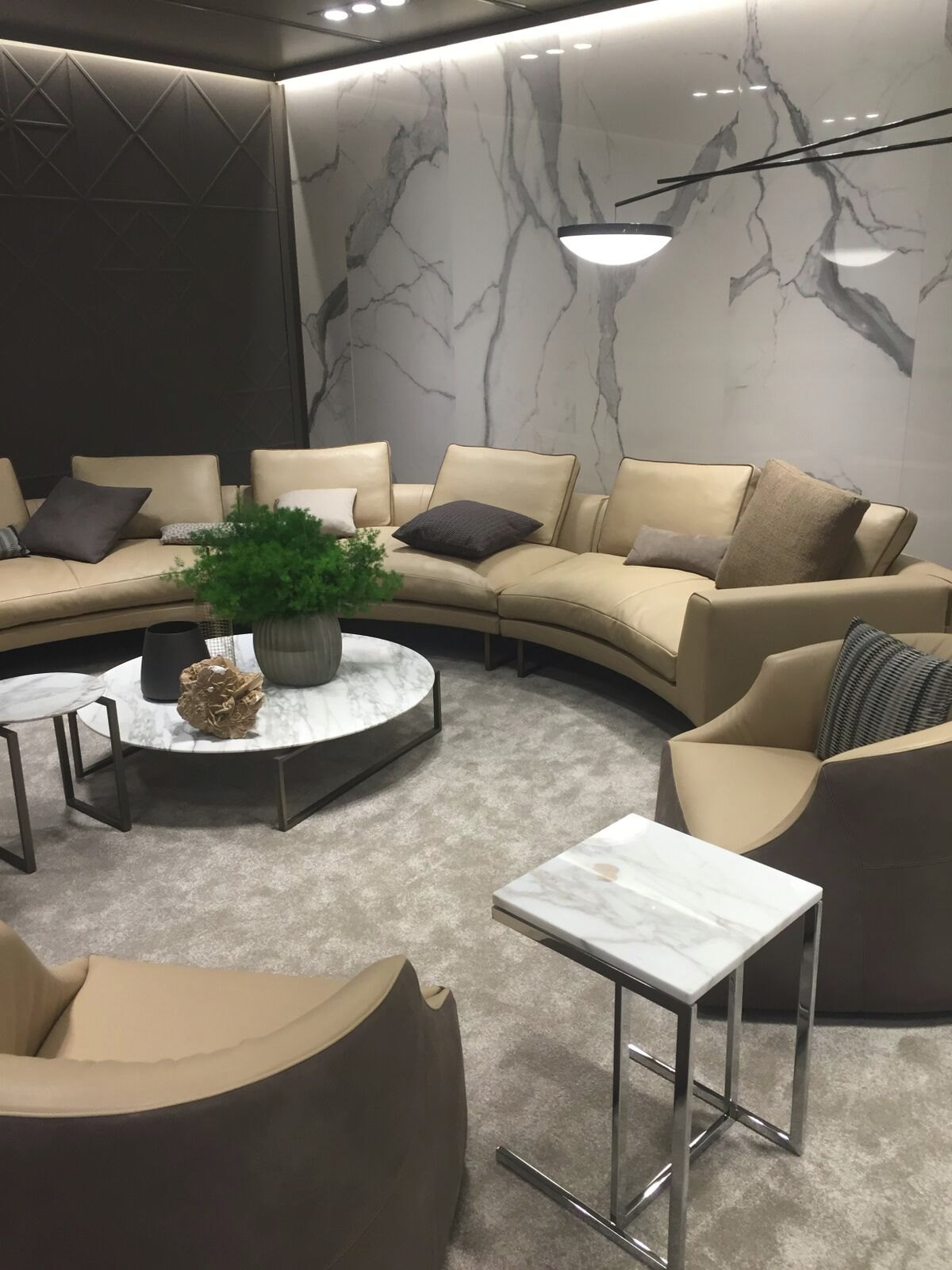 Yet stone isn't the only way to make a big impact. After all, the plants below add height to the vignette, proving that "decorating the wall" is about much more than the wall itself.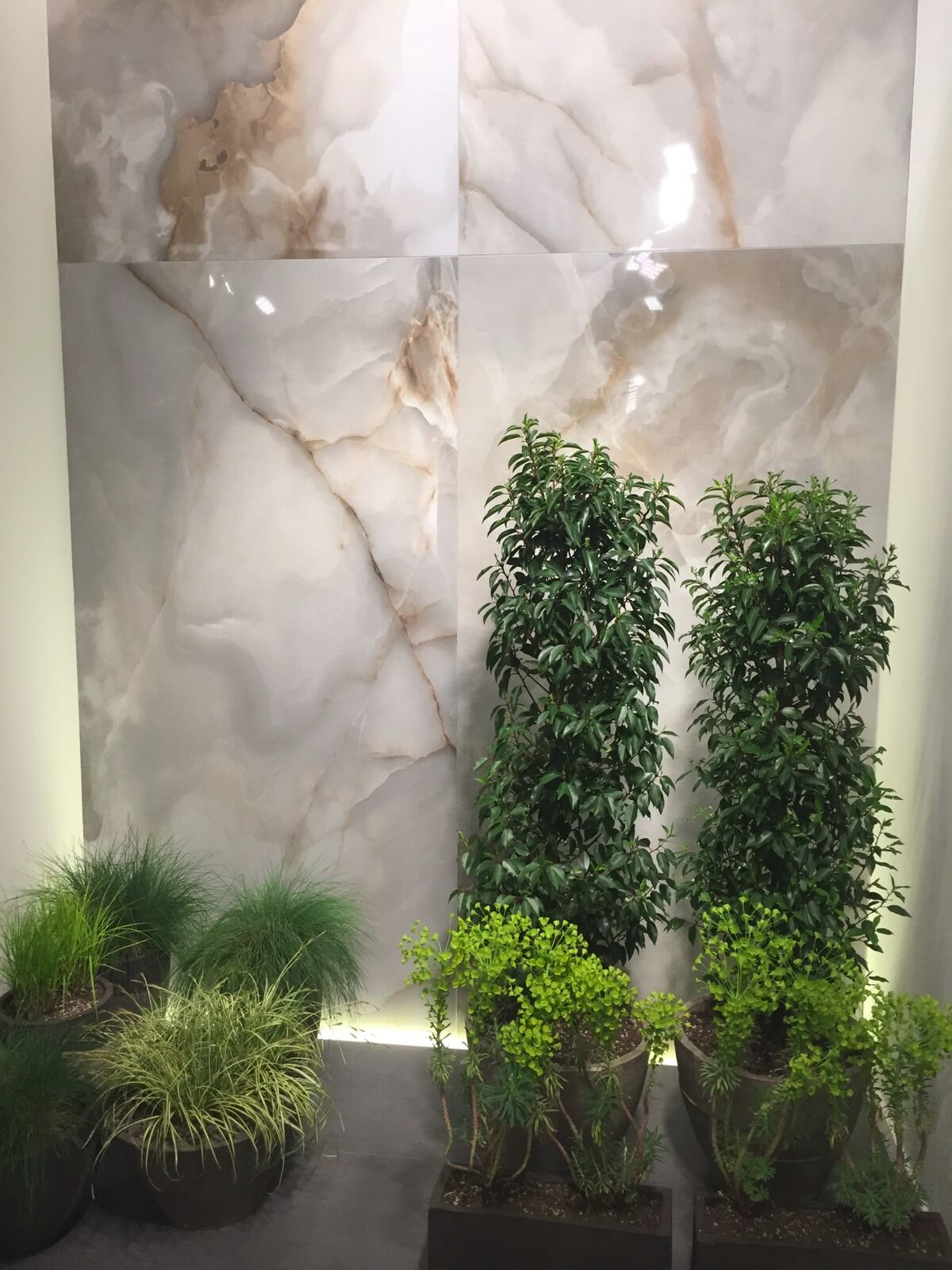 Thanks for reading! We wish you the best of luck with your wall decorating project, and we hope today's post has inspired you with a range of creative possibilities.