Renovating a classic townhouse comes with many challenges that go beyond just aesthetics and ergonomics. Structural restrictions and building codes often leave one with very little room to work with, and it is within these constraints that Studio Arthur Casas revamped and renovated the OM Townhouse in New York City. A ground floor flat spread across different levels, the lovely home is blessed with a small private garden and courtyard, which extend the living space outdoors. Built in the 1910s, the old, dark and congested interior of the flat has been completely transformed by doing away with the unwanted internal partitions and giving the townhouse a fresh, modern facelift.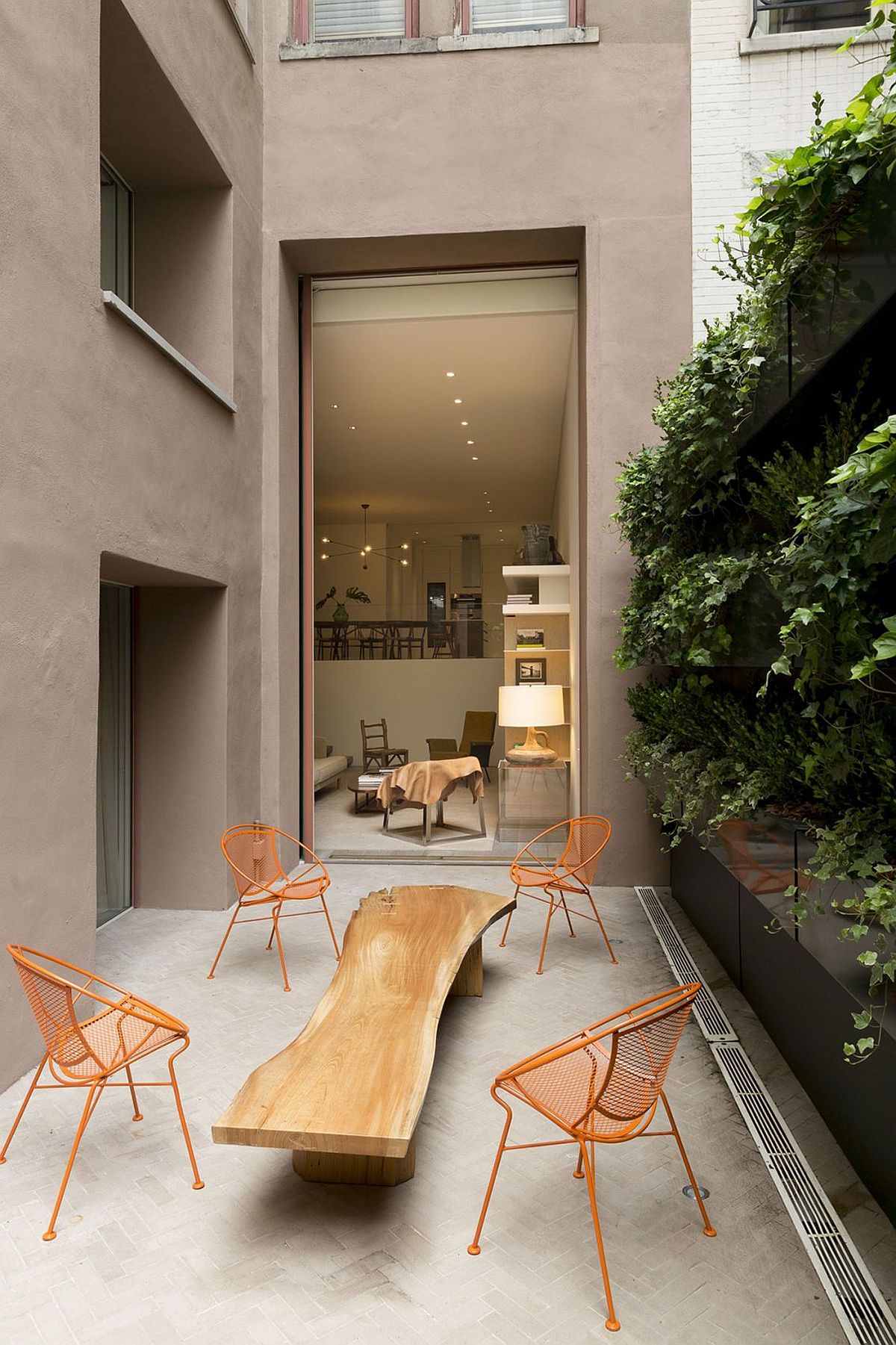 Not too far away from the famous Central Park, the townhouse seems to embrace the charm and essence of life in New York City, even while bringing together vintage and modern design elements in a fluid fashion. Original millwork along with a custom living room cabinet adds sculptural style and textural beauty to an interior that is draped in neutral hues. Interesting decorative elements from the likes of Michael Coffey and décor designed by George Nakashima and Peter Lane give the living space a timeless appeal. Connected with the garden that features a fabulous living wall, the open living area and dining space on the mezzanine level seem both relaxing and refined. [Photography: Ricardo Labougle]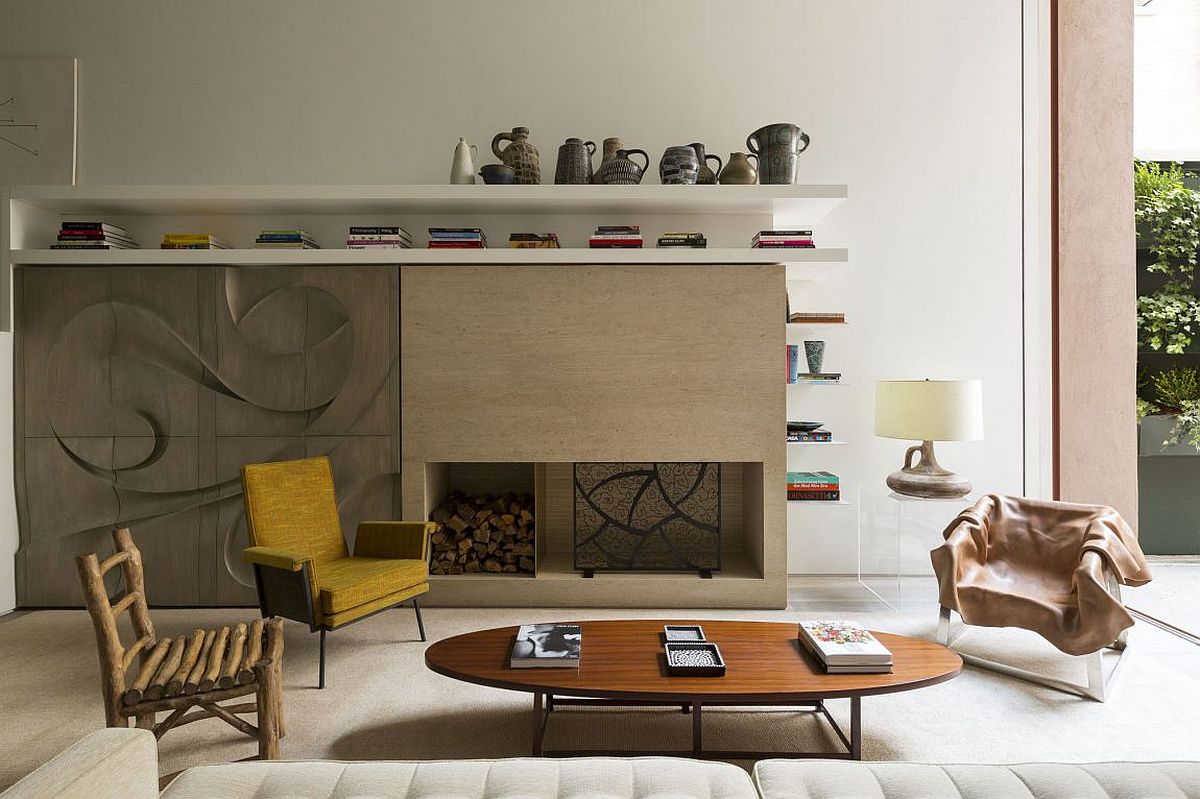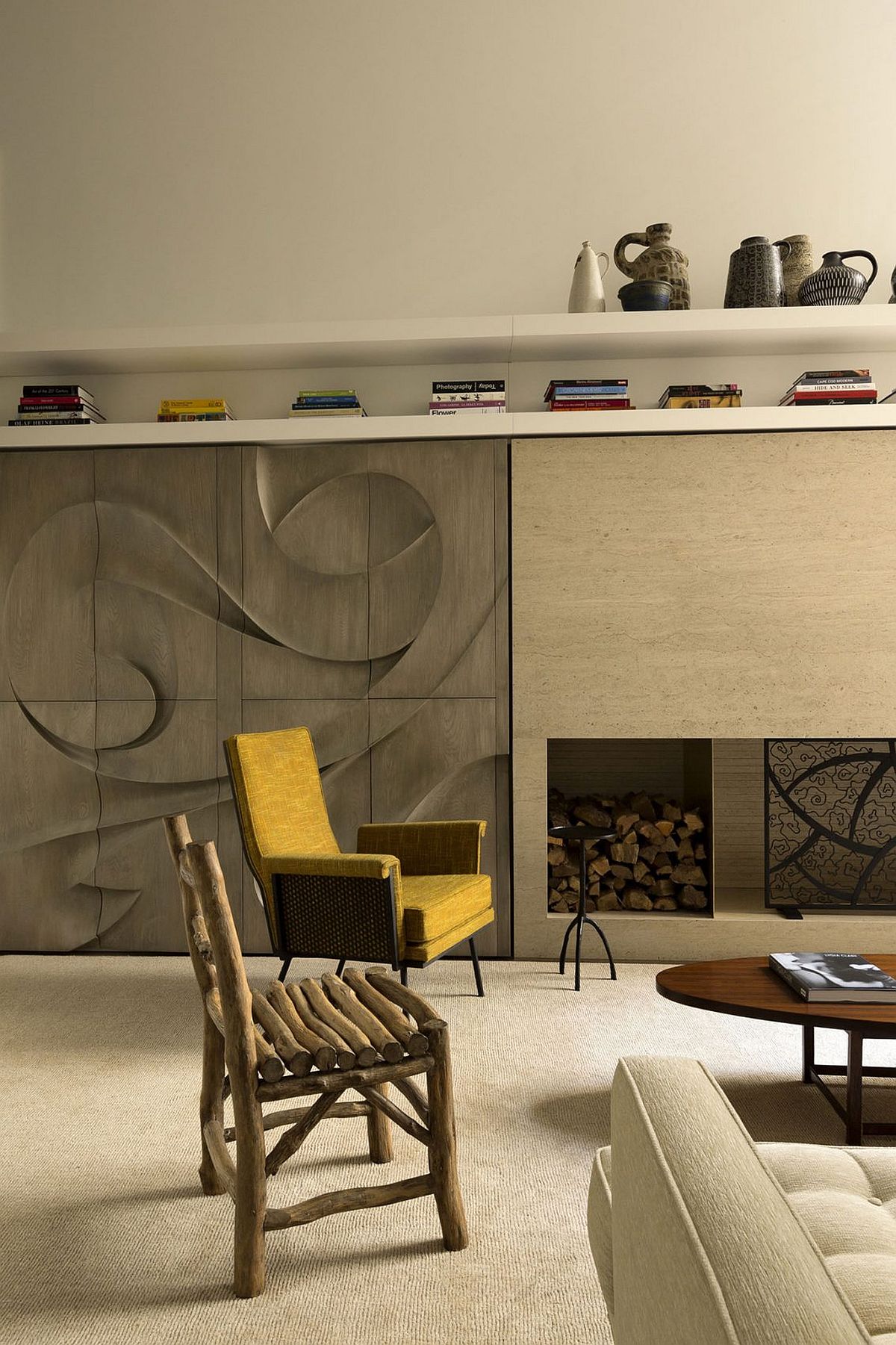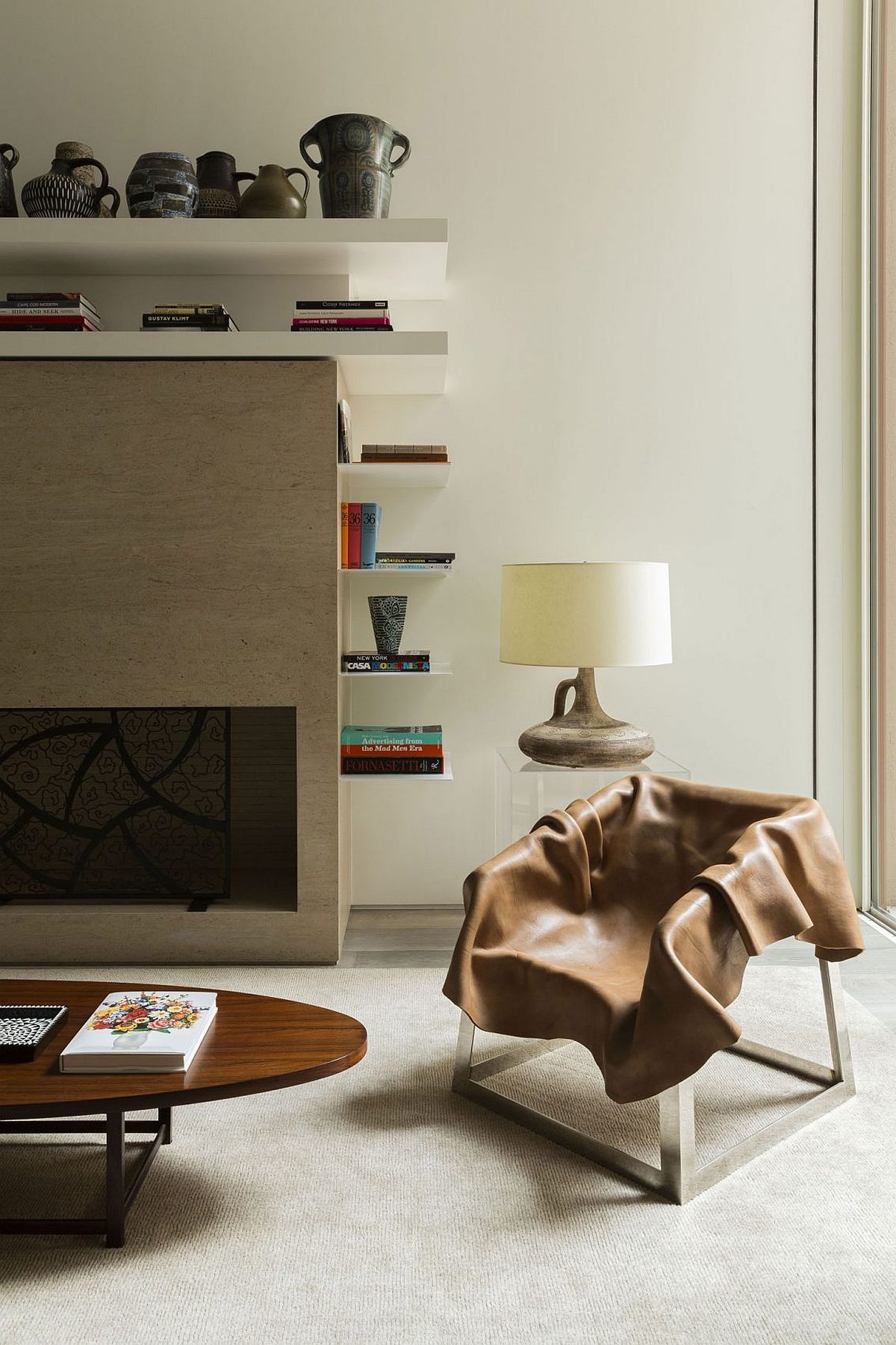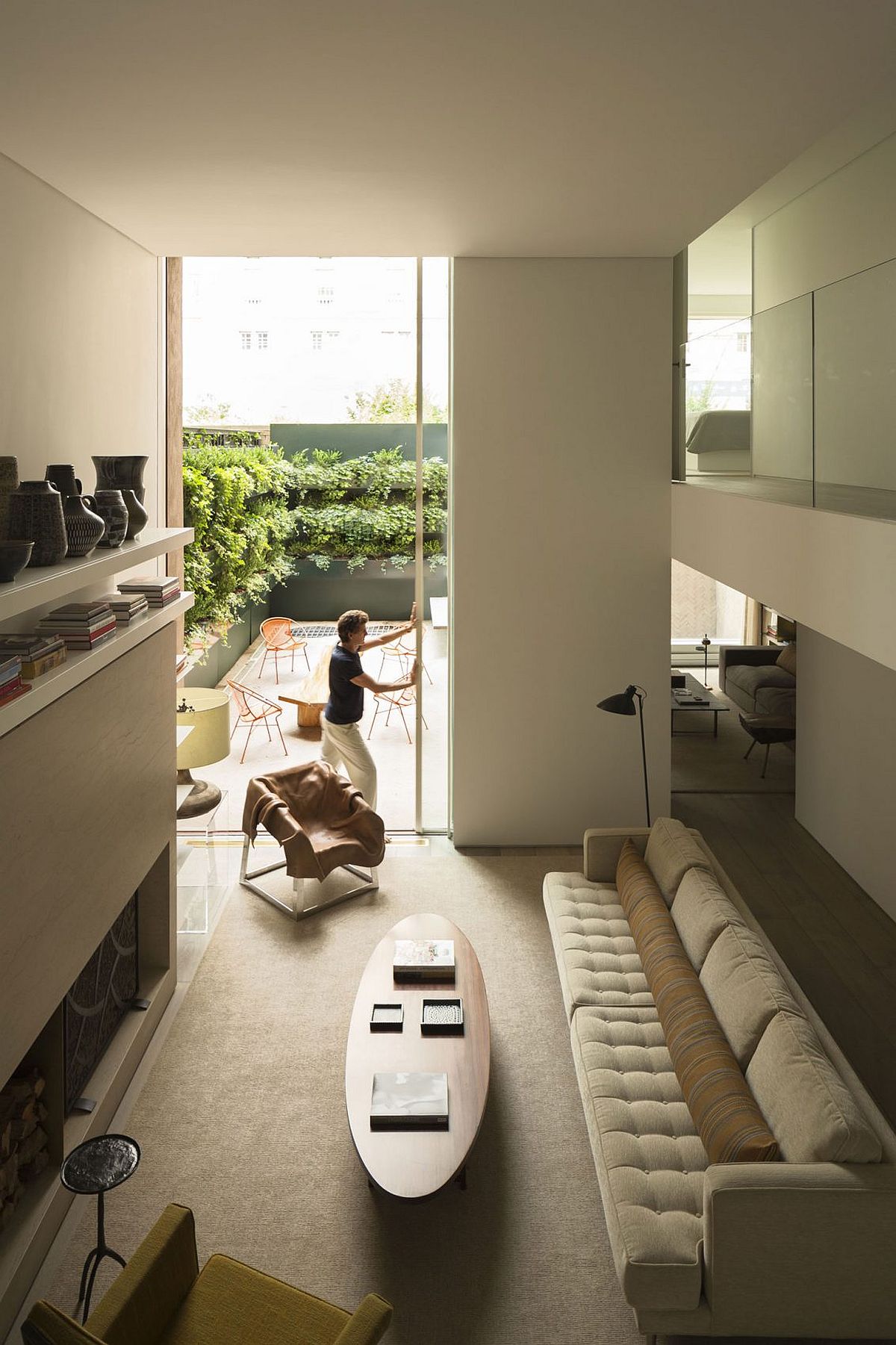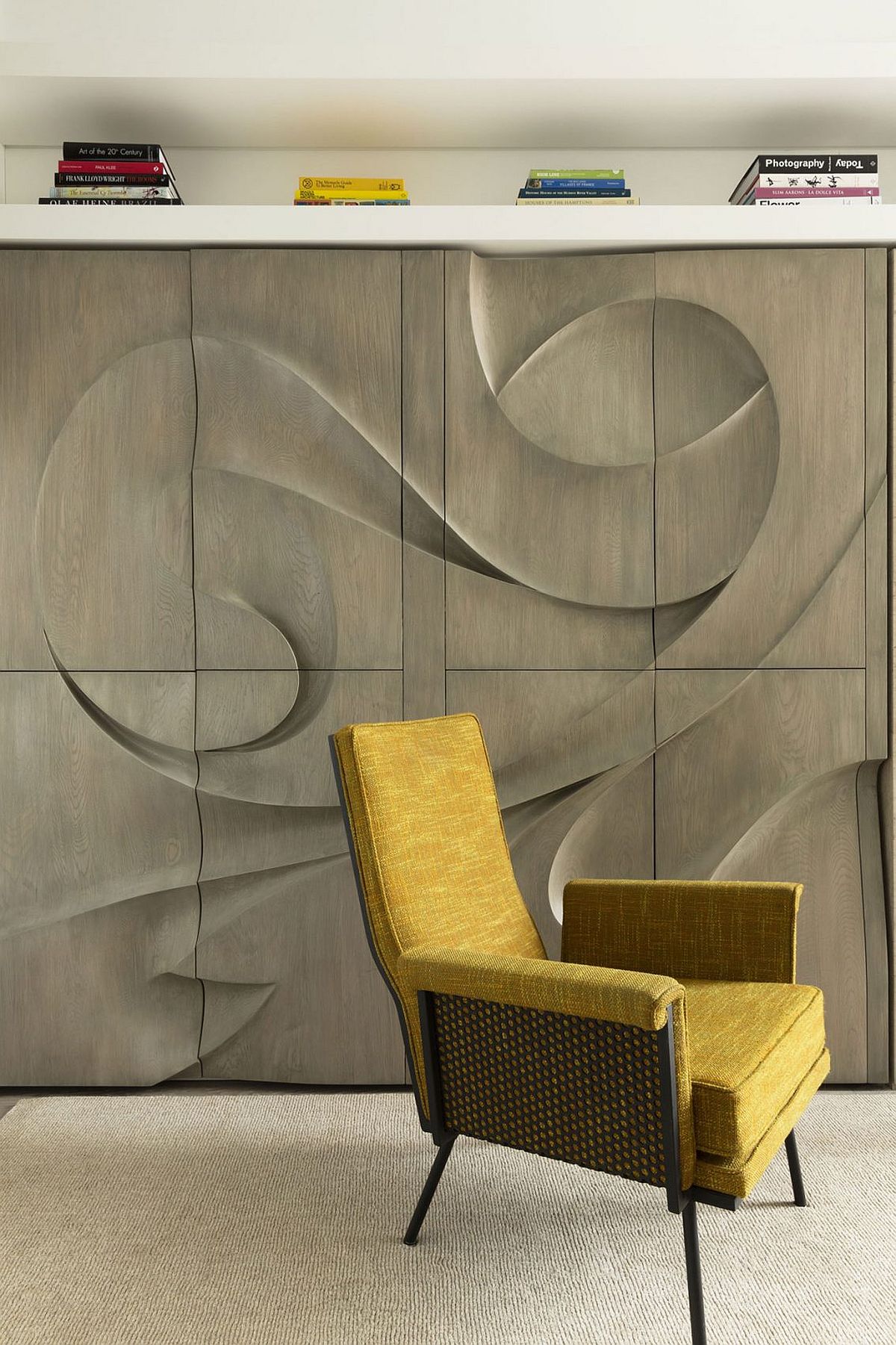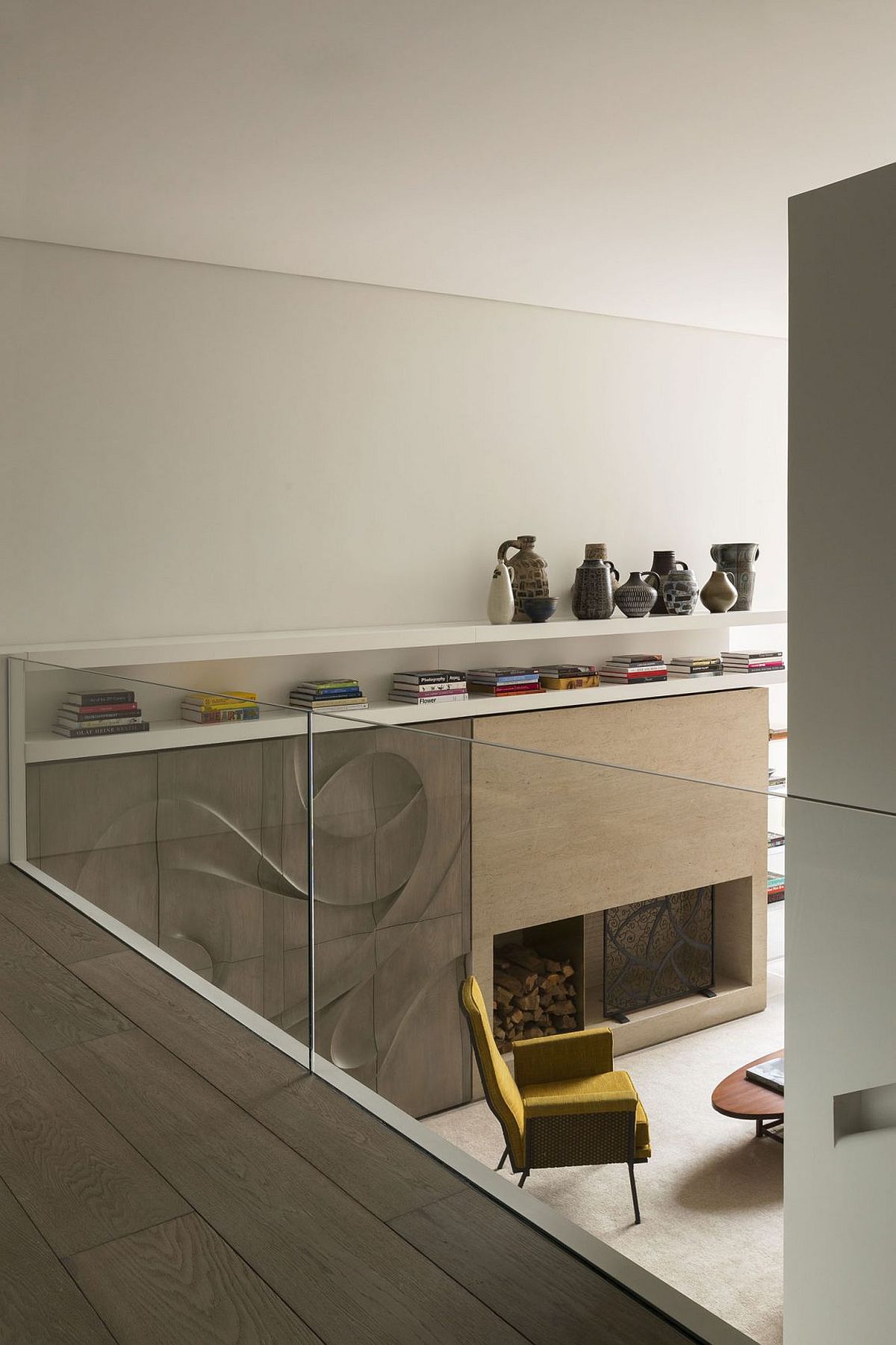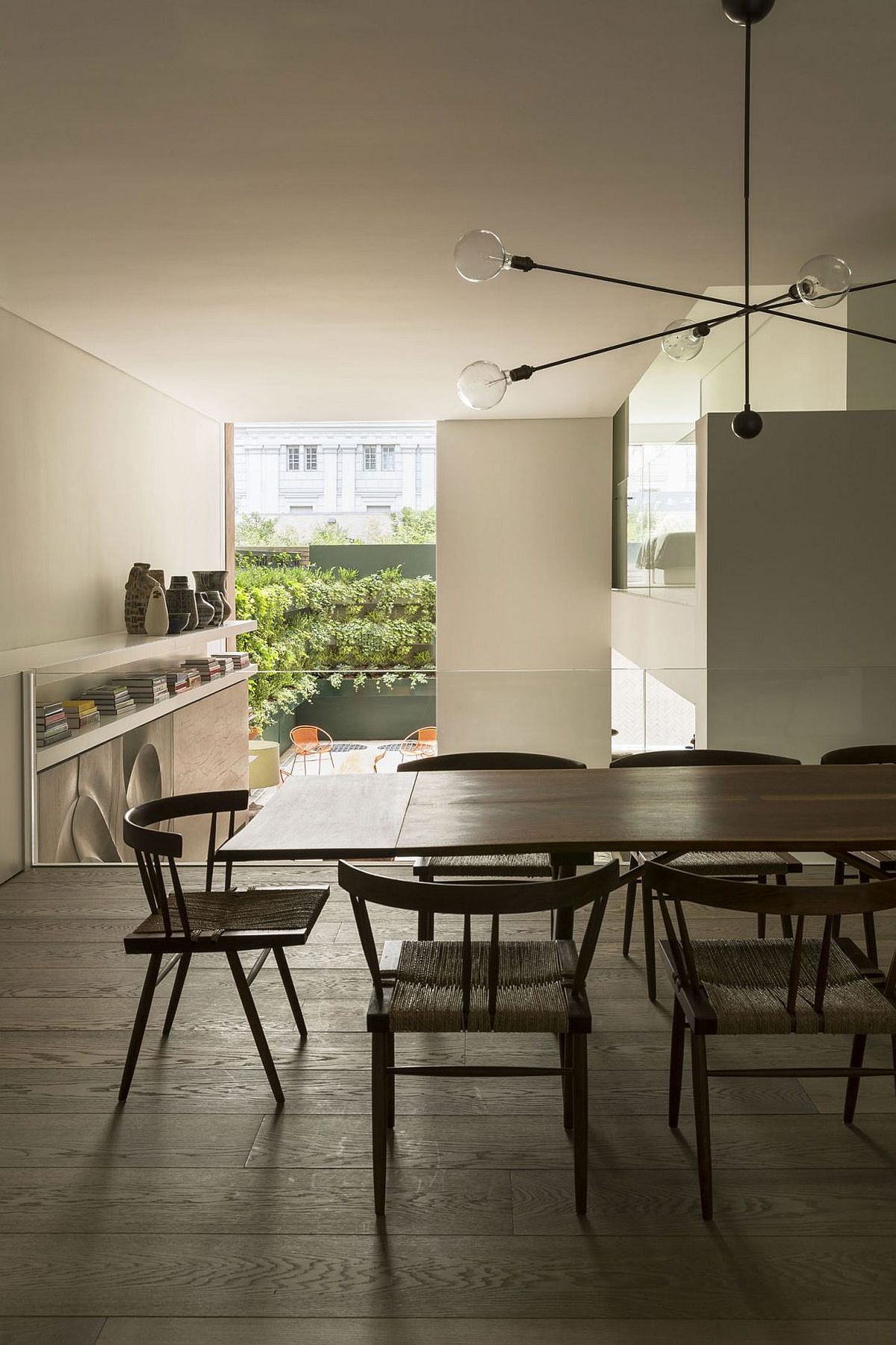 The three levels have different heights, with the entrance on the intermediate level. To the left, the master suite is next to the building's façade, whereas the kitchen and the dining room are oriented towards the living room, with a powder room concealed in a volume in-between both. The library and home theater is contiguous to the living room, with openings towards the backyard.