We at Decoist love a new collection, especially when innovative materials meet interesting forms! Today we showcase three of our favorites, from sculptural lighting to vases that seem to melt into their support structures. Let's not forget the beauty of sleek modern coffee tables! Keep reading for a look at the magic that happens when creativity meets thoughtful design…
Duotone from Yield
Let's start with the furnishings! We're smitten with Yield's Duotone tables, which blend the clarity of glass with elements such as leather, brass and mirror. Hardy construction meets crystal clear design. Not to mention, snap-in hardware and hidden set screws make assembly a piece of cake: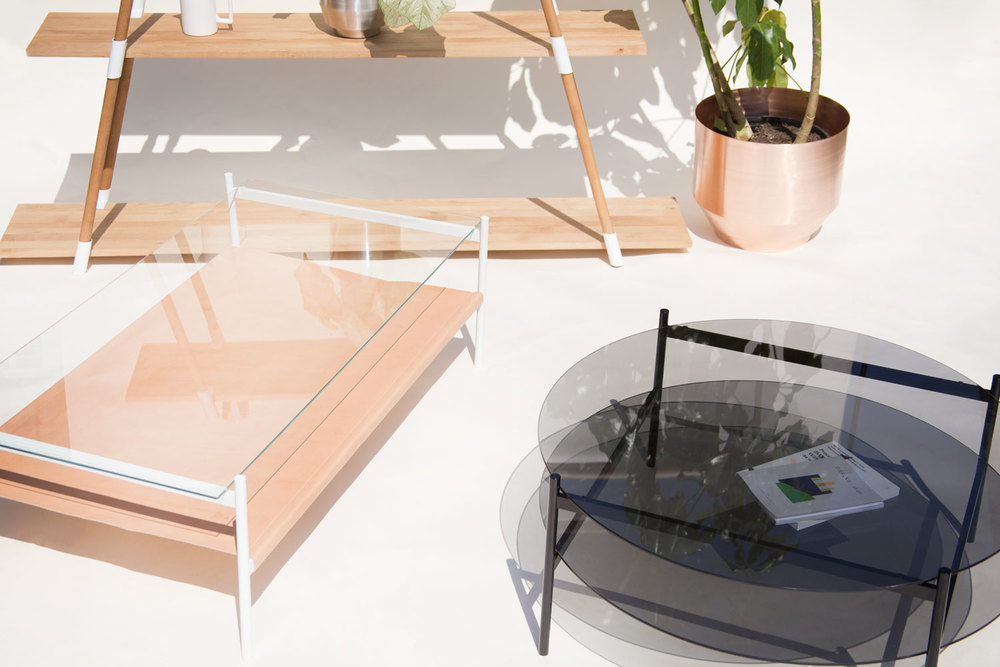 Below we see the Duotone Circular Coffee Table 35″, which features a solid brass base, a rose mirror bottom tier, and a rose glass top tier: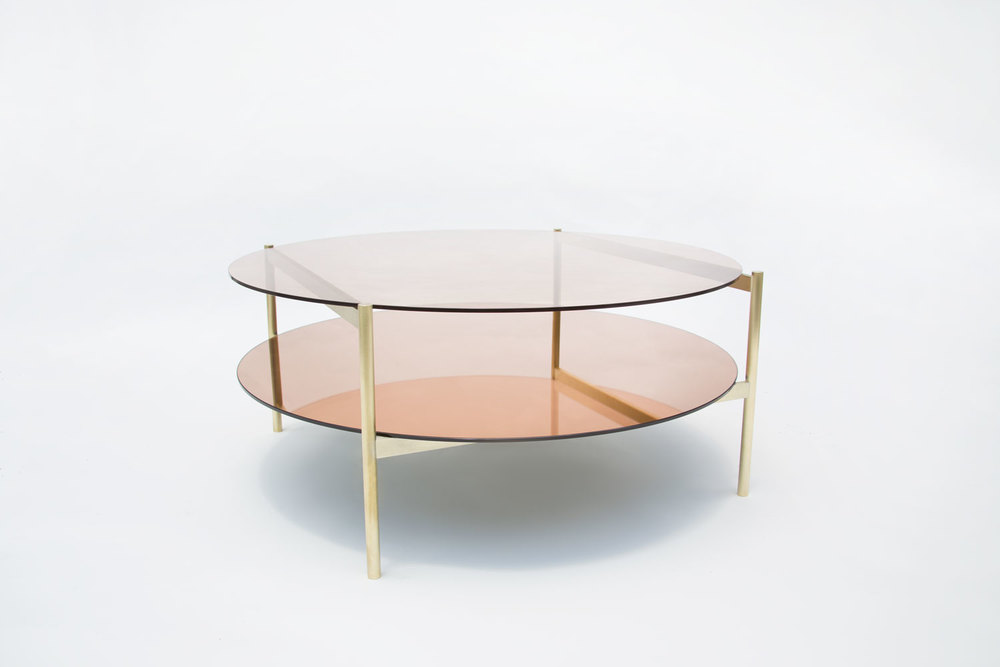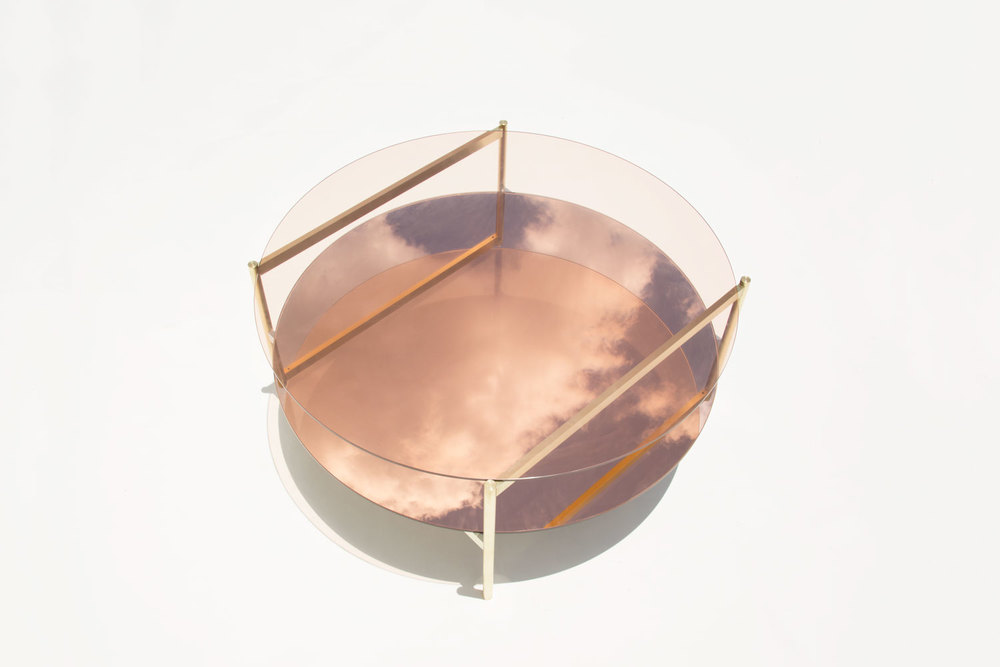 The smoked glass version of the piece features smoky glass on both tiers, plus a black base to add an element of dark contrast. Less reflective than the rosy coffee table above, this understated selection is perfect for sleek spaces: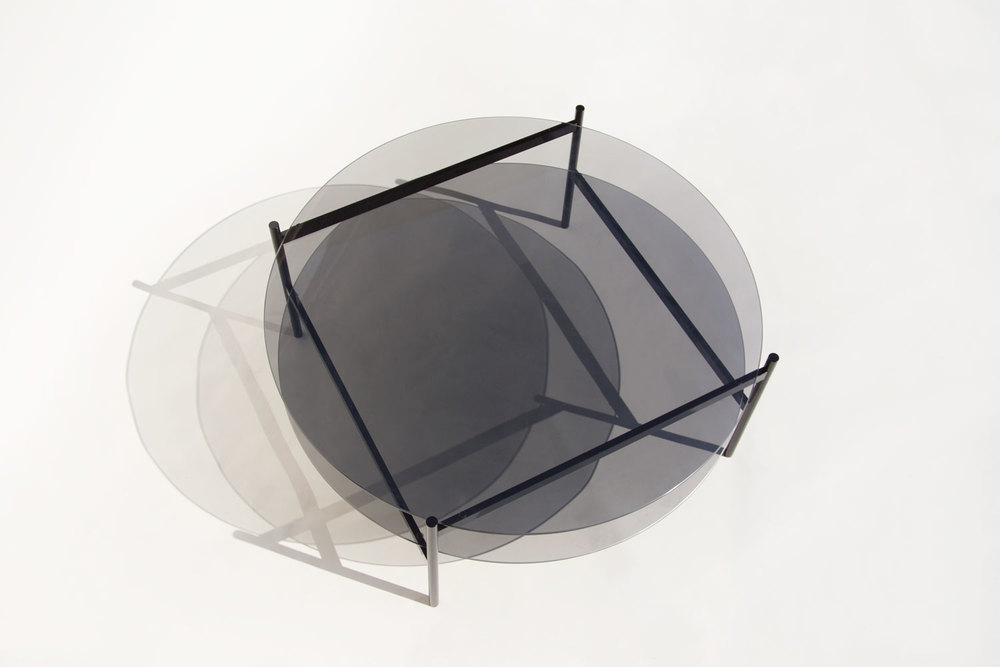 The lightest of the bunch, this birch, brass and glass piece showcases a "mixed materials" look, thanks to the interplay of wood, metal and glass: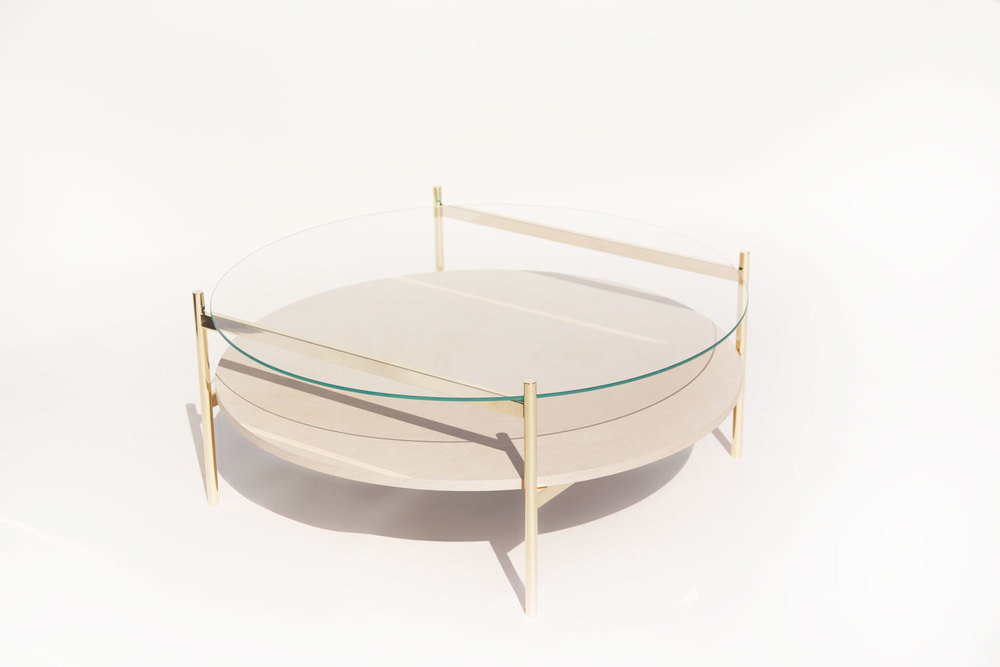 Yield has also designed a Duotone coffee table with a rectangular form and plenty of customization possibilities. Whether you select a brass base or an aluminum powder coated one, rest assured you'll also have your pick of glass options, as well as tan or black leather for the base. It's the Duotone Rectangular Coffee Table, designed by Rachel Gant and Andrew Deming.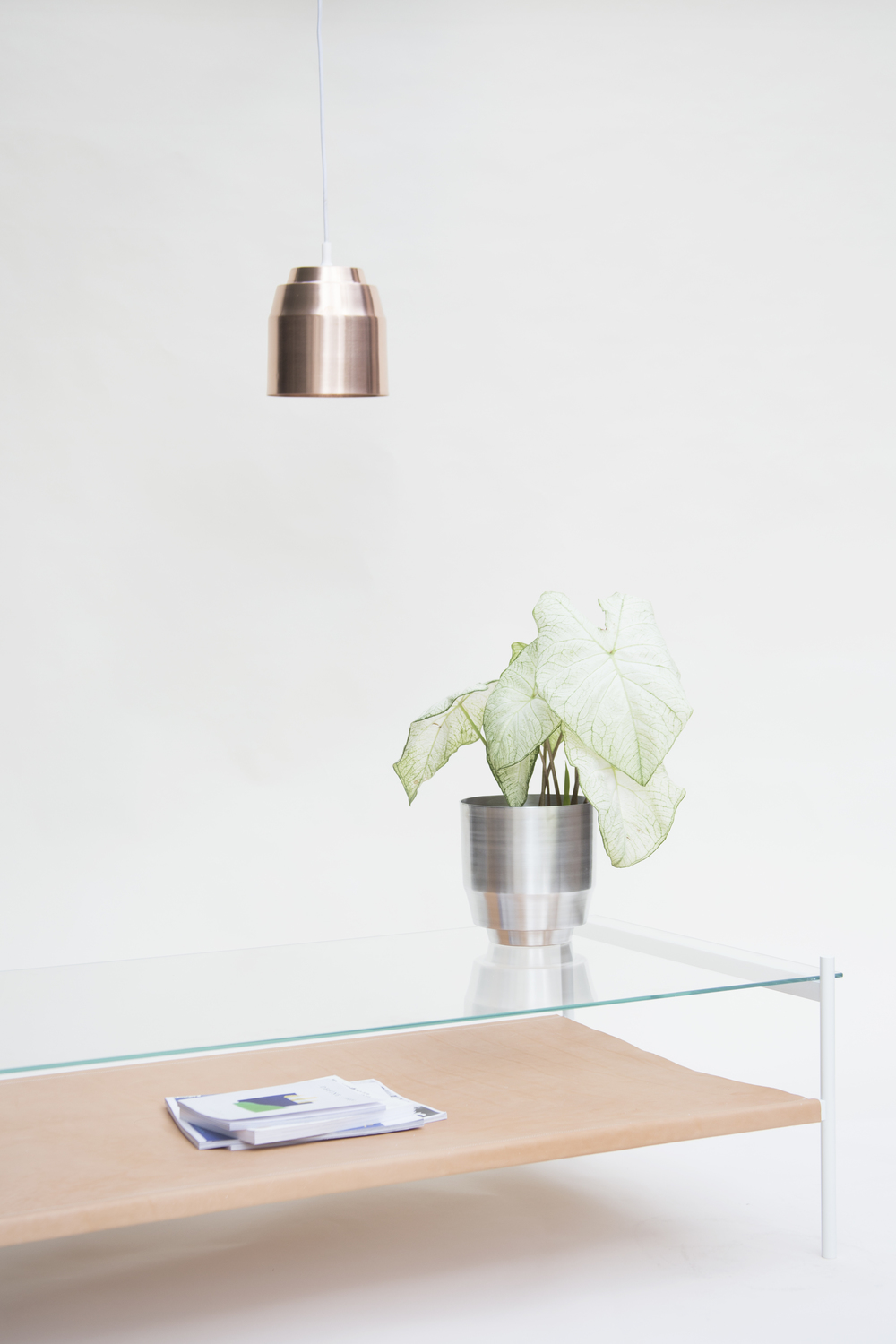 Which Yield coffee table is your favorite?…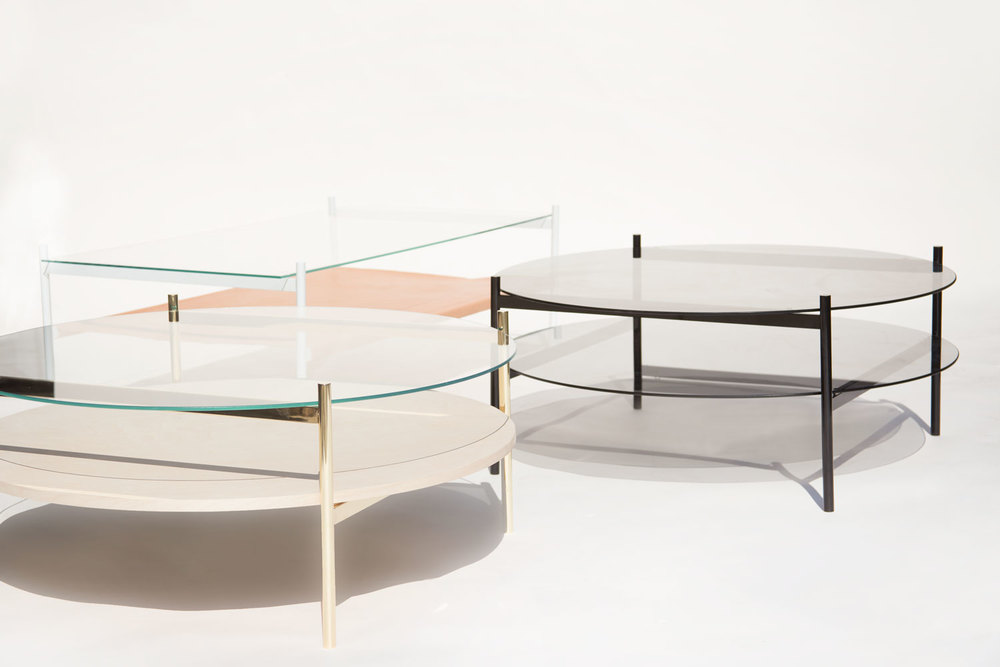 Sculptural Lighting from Ladies & Gentlemen Studio
Once again, Ladies & Gentlemen Studio has wowed us with their unique blend of sculptural style and first-rate materials. Today we focus on the studio's new lighting offerings, beginning with Kazimir. This geometric chandelier was inspired by the late-1800s Russian artist Kazimir Malevich and his abstract, layered paintings. Textured, dichroic glass meets a triangular frame to create a geometric lighting statement, and you can choose from a matte nickel or matte brass finish. Pictured below in chandelier form, the piece is also available as a sconce. [photos by Kaarem]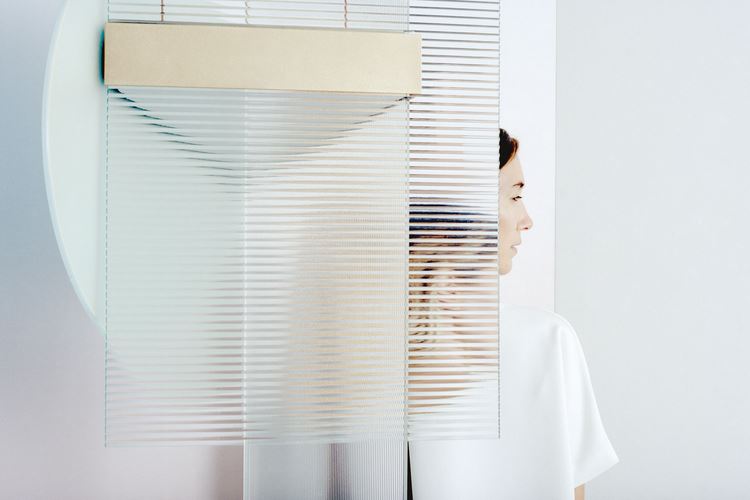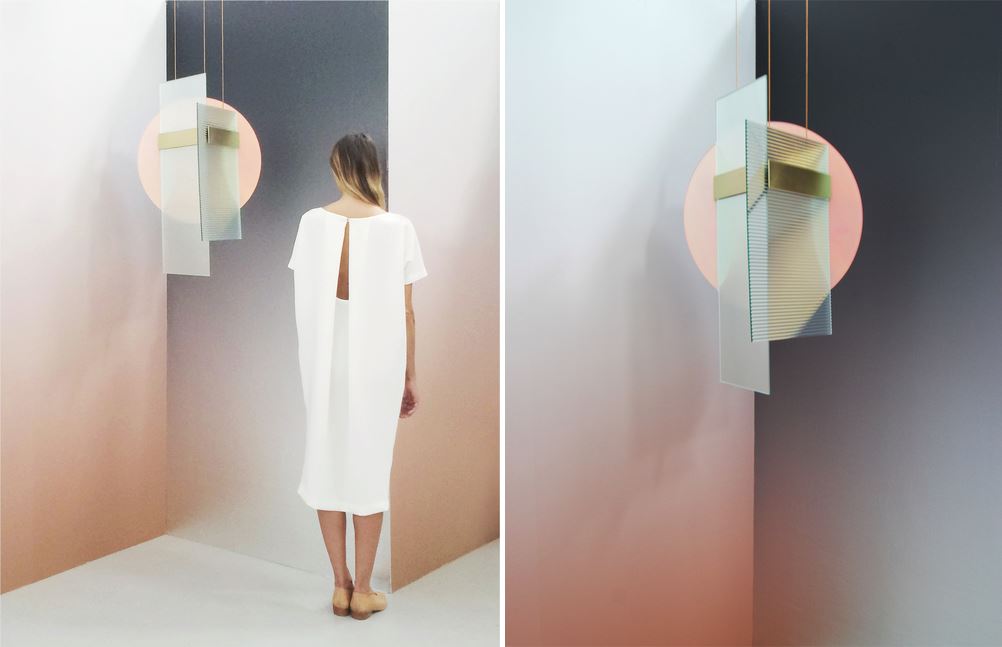 Next up: Equalizer, a lighting fixture inspired by a room divider. Available as a 2-piece or a 4-piece pendant, the fixture can also be ordered as a 5-piece radial or 5-piece linear pendant. Hand-blown glass created by John Hogan is the standout feature of Equalizer, and you can choose from monochromatic or satin-colored glass, as well as a special edition finish featuring sand-blasted, oiled and treated glass that will change color depending on lighting conditions and viewpoint.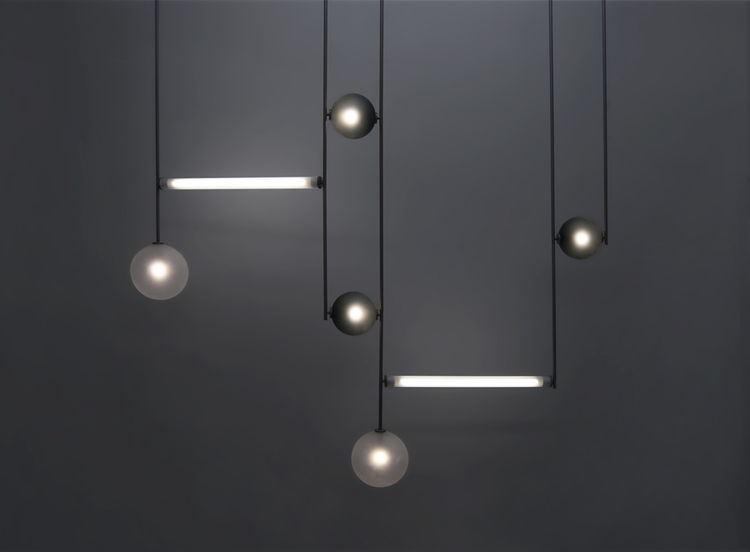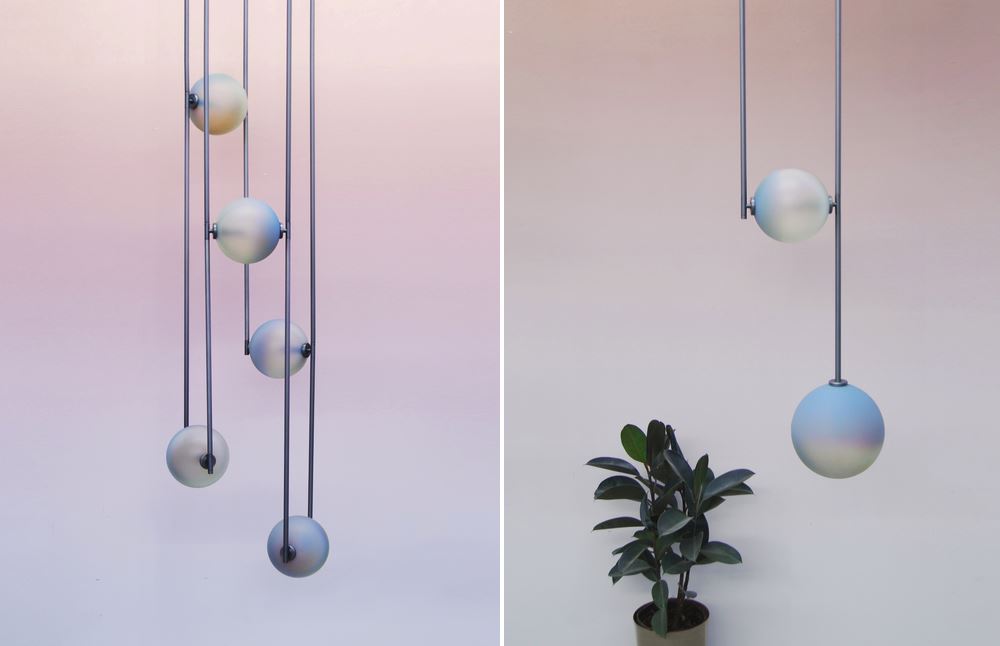 We end our L&G Studio section with the Krane lamp, the result of a collaboration with Norwegian design studio Vera & Kyte. Created to challenge the usual lighting archetypes, the lamp features an arch pulley, glass shade and floor weight, which allow design lovers to adjust it as needed: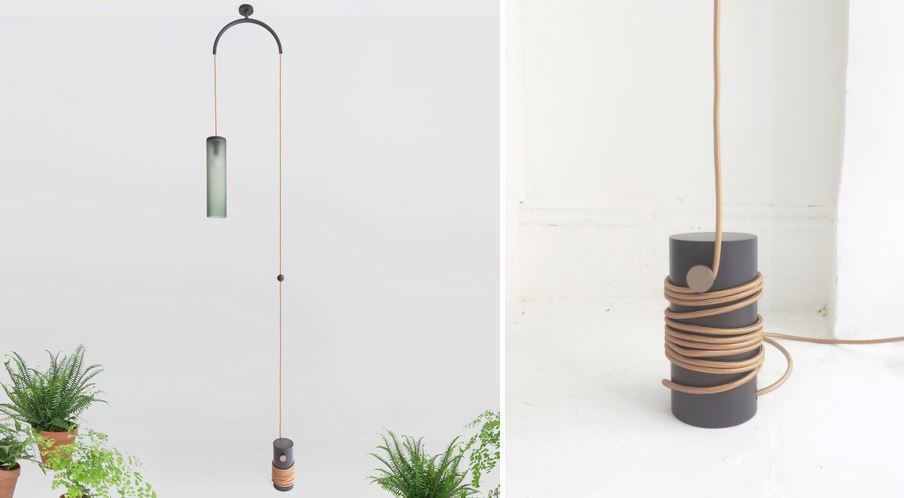 Indefinite Vases from Studio E.O
We end today's post by showcasing the stunning craftsmanship of Studio E.O's Indefinite Vases project. Call them decorative sculptures. Call them functional containers. Use them as you will, but don't forget to admire the way cut stone and hand-blown glass combine to create the illusion of melting matter. Fragile meets solid in a true feast for the eyes. [photos by Gustav Almestål]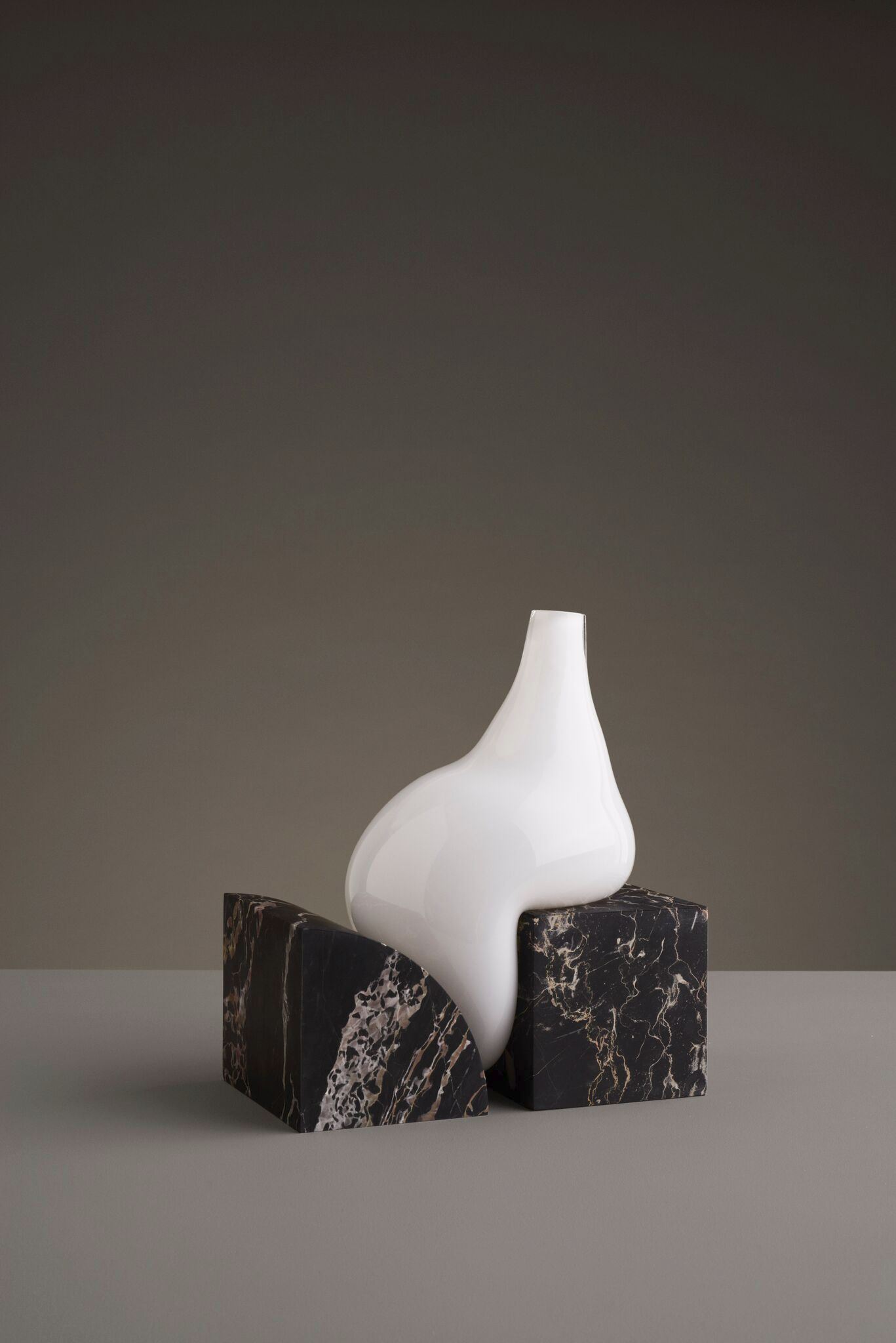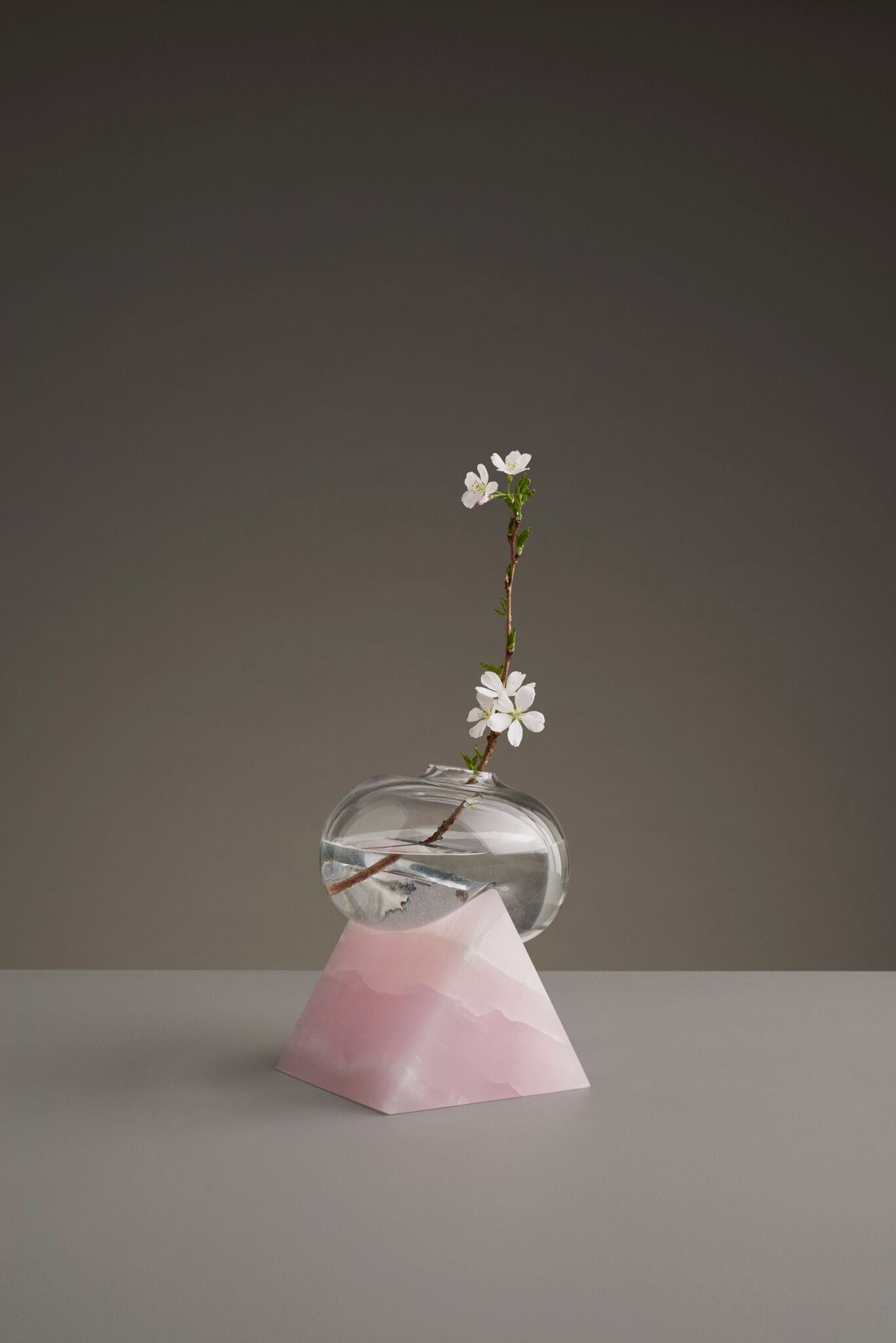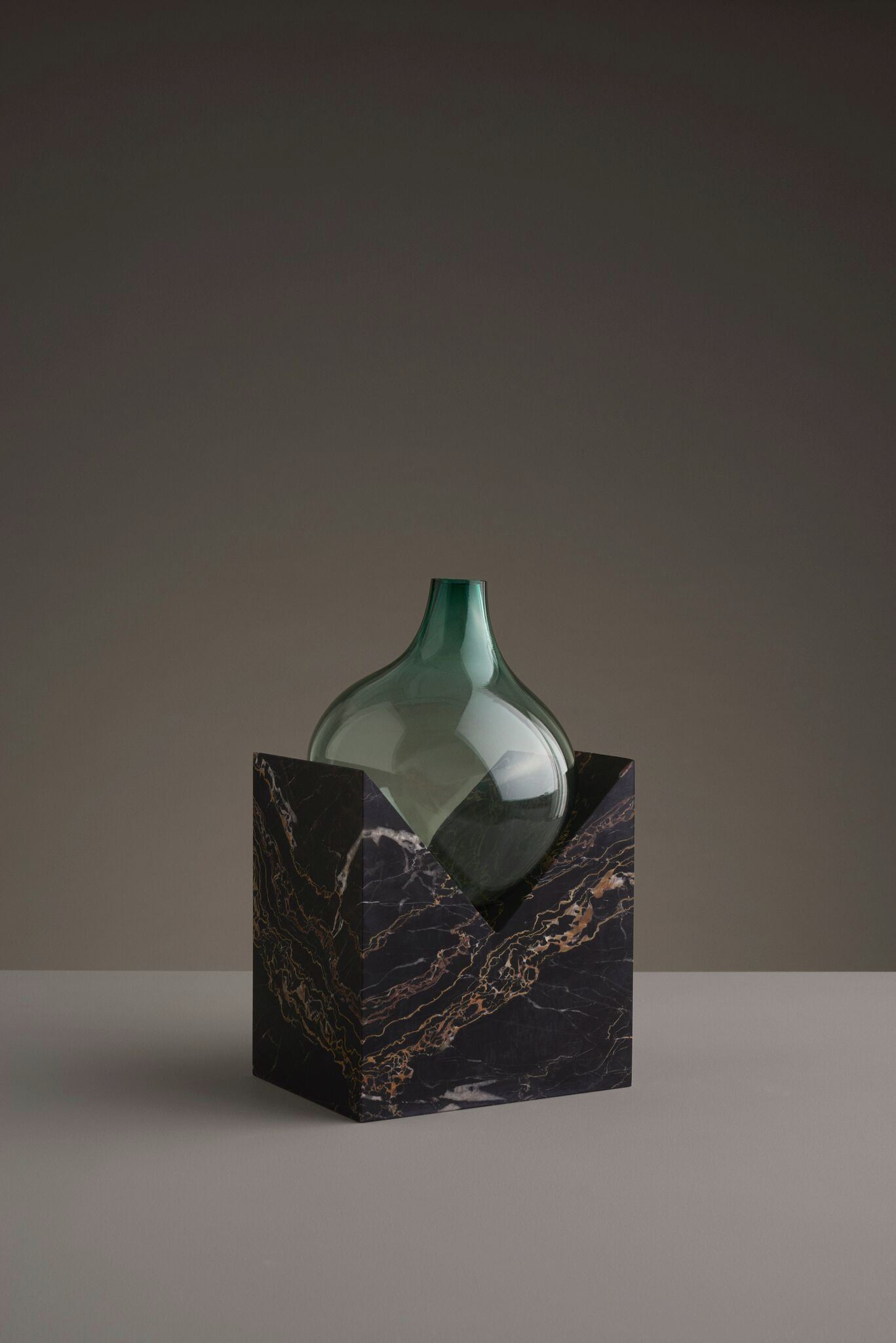 In addition to hand-blown glass, the materials of choice for this innovative project include Portoro Marble, Rosa Norvegia Marble, Amarillo Macael Marble, Pink Onyx, and Azul Bahia Granite.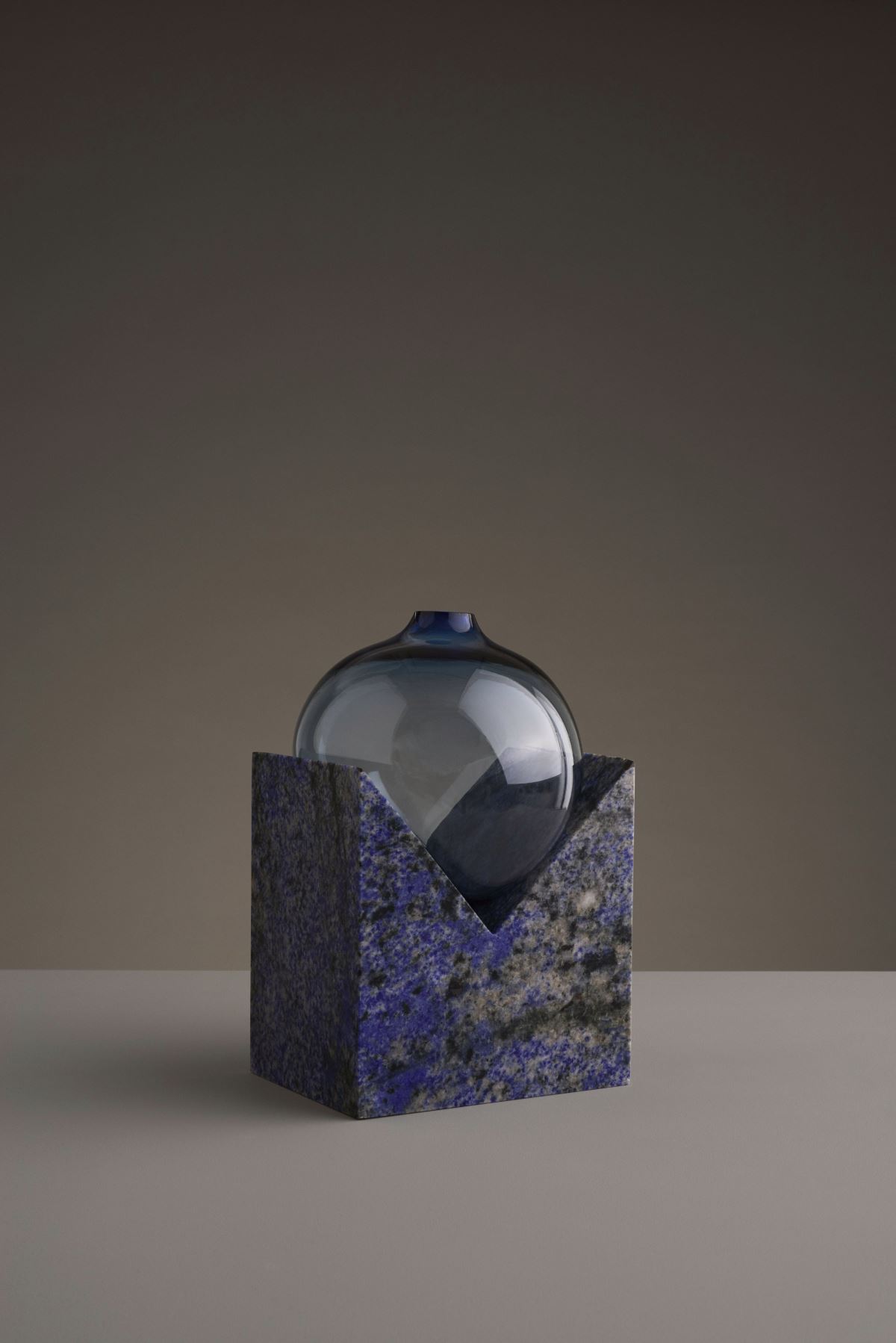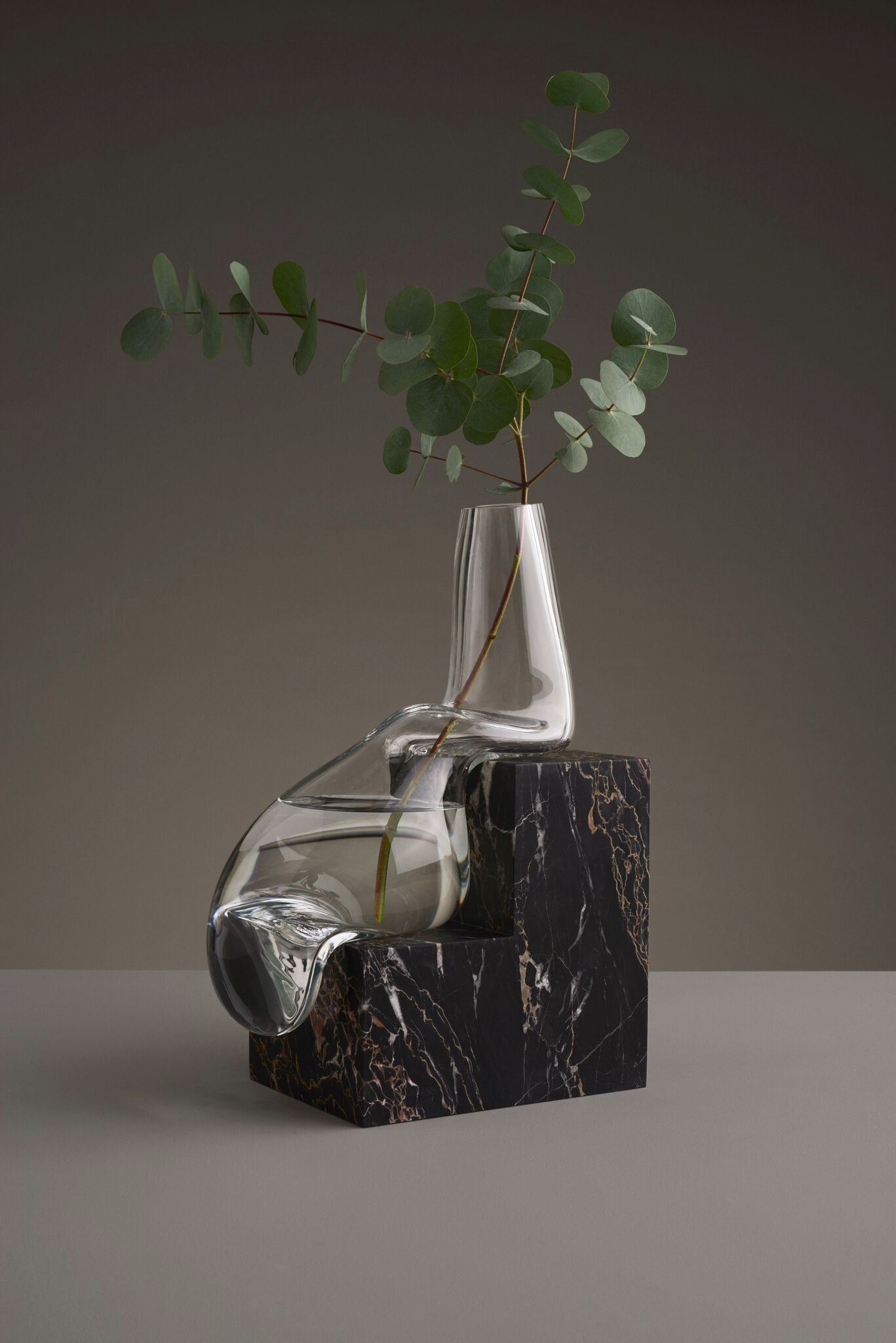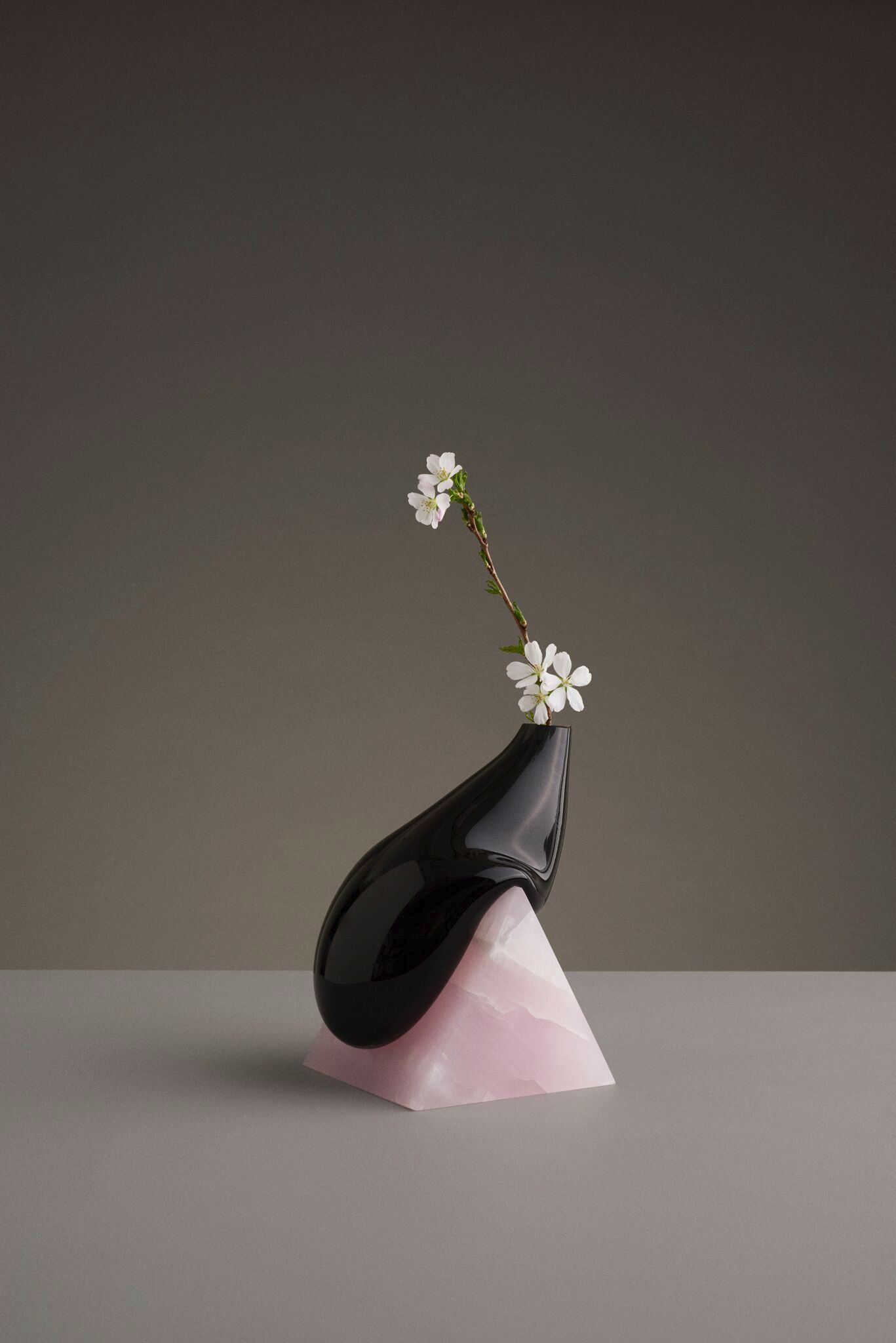 We hope today's post has inspired you to get creative in your own projects and endeavors! The works featured above celebrate modern design at its finest.