Mesmerizing landscape full of greenery, a view of the 'always in news' South China Sea and homes that drape you in modern luxury while eliminating all the noise – the Whitesands is a project that feels both idyllic and unique. Designed by PDP London Architect, the projects consists of a series of 28 independent homes and villas that form a secure and beautiful little community surrounded by panoramic landscape. Each of the homes might seem identical on the outside, but step in and you notice the subtle variations in the floorplan wherever needed to make the most of the views on offer. Community living concept is coupled with privacy and healthy living at these Hong Kong homes.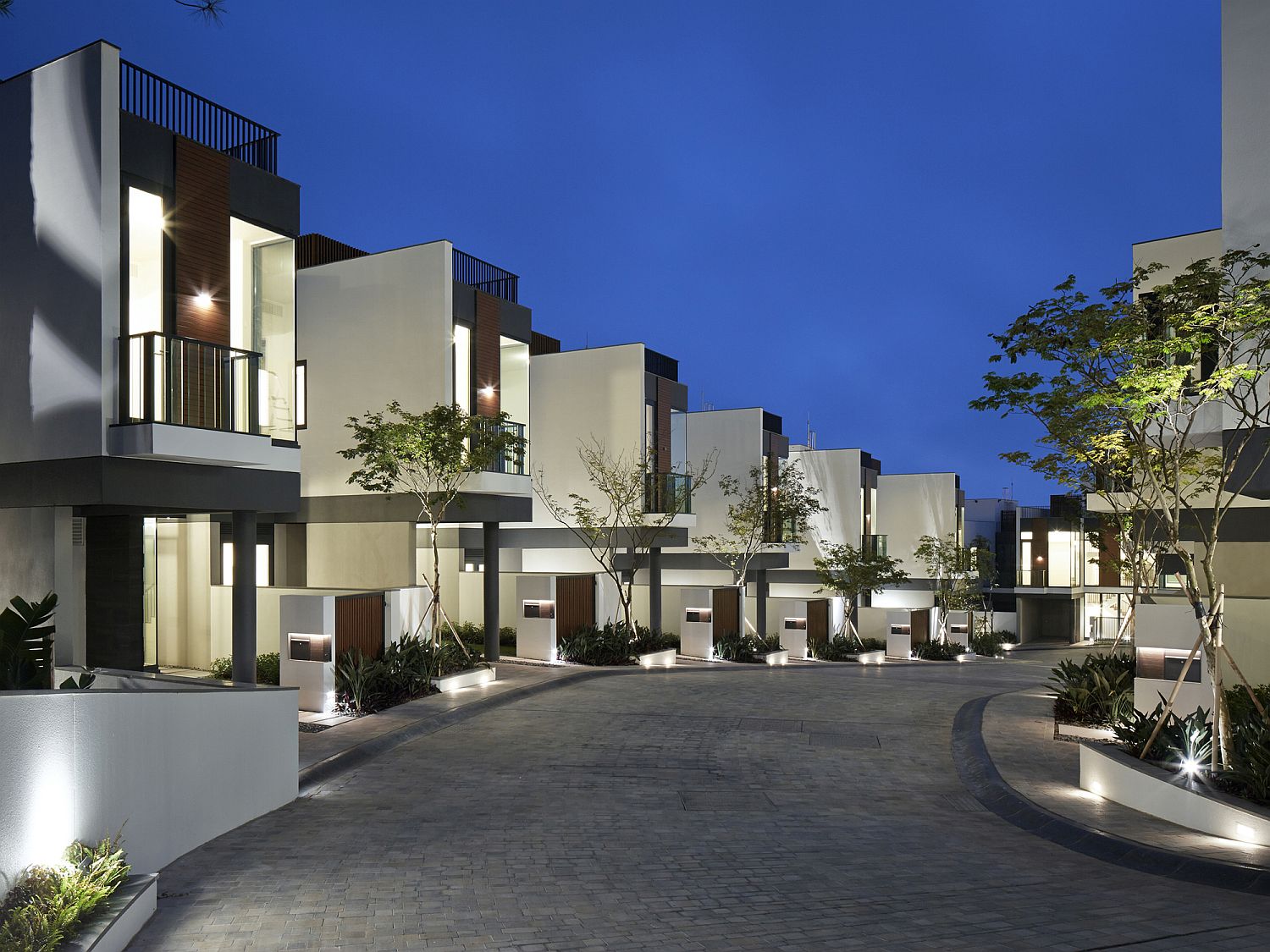 As is the convention with most modern homes, the street façade of the house carefully conceals all the secrets that lay within. It is the rear façade that opens up towards the garden, pool and the distant views. Floor-to-ceiling glass windows are combined with wooden slats to create this sense of openness and privacy while a neutral color scheme aids in the sense of cheerful spaciousness. Limestone floors and warm lighting complete a setting that feels dreamy, dashing and refreshing. [Photographs: Eiichi Kano]
RELATED: Cabot Links: Luxurious Modern Villas with Golf and Ocean Views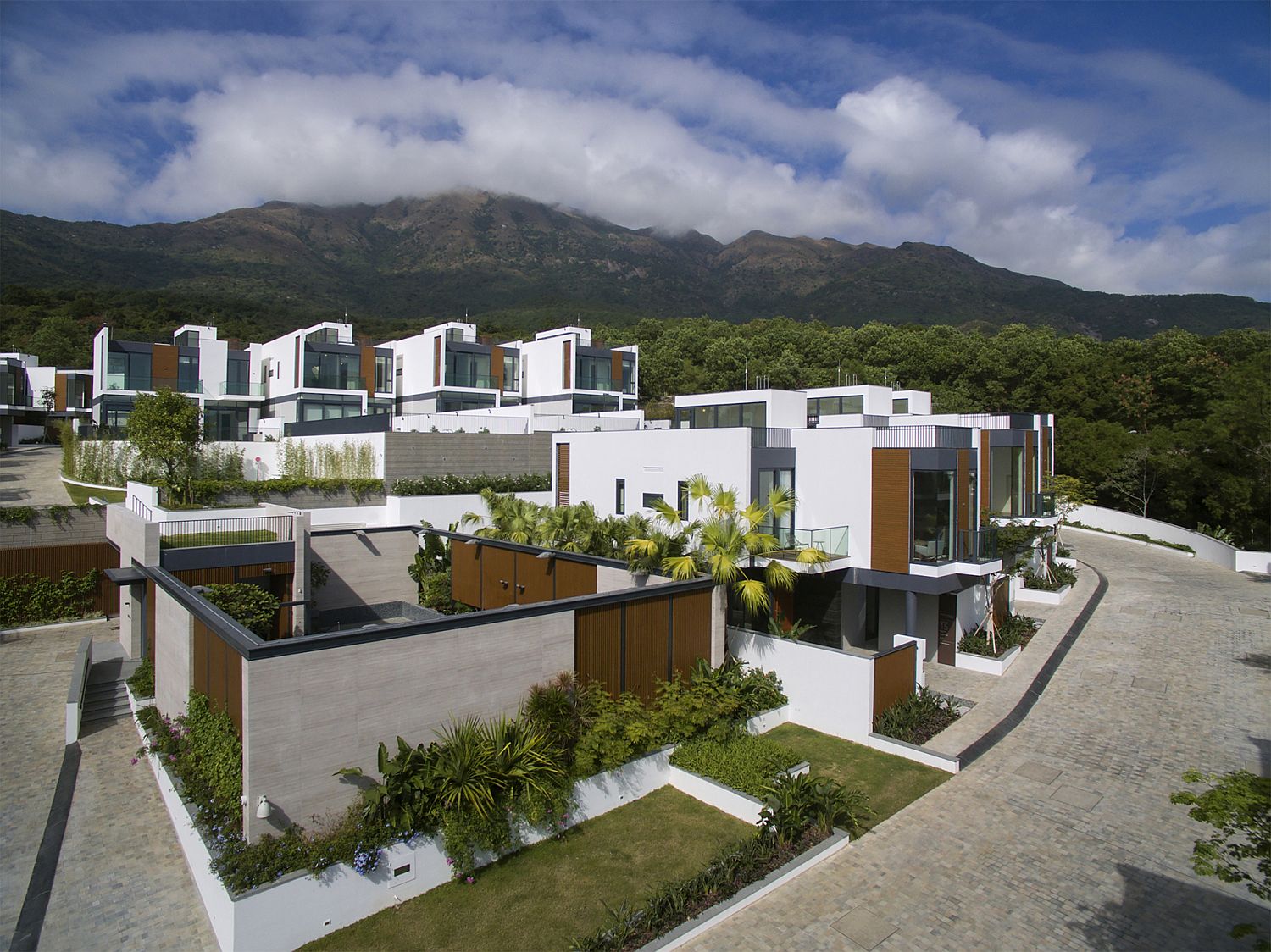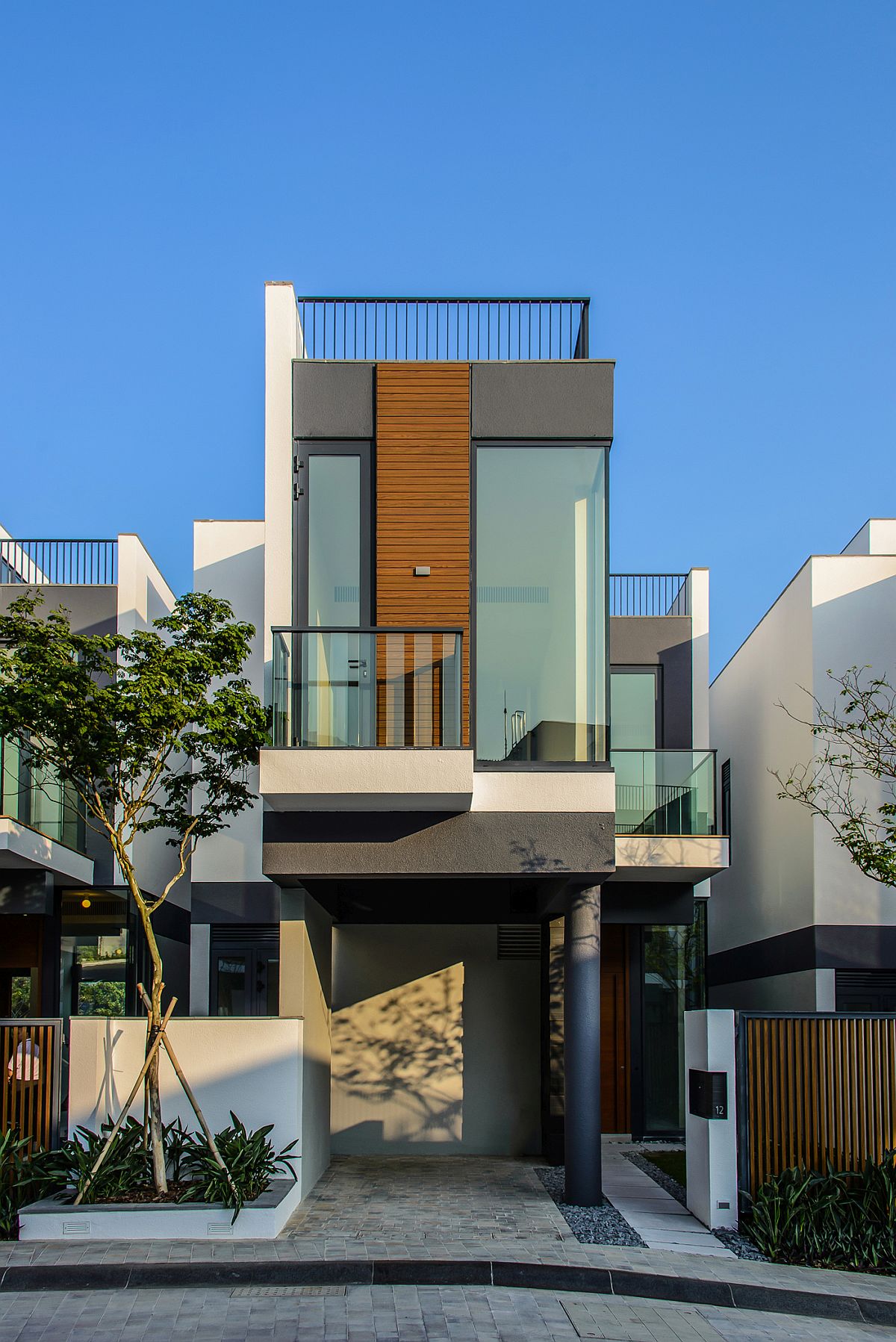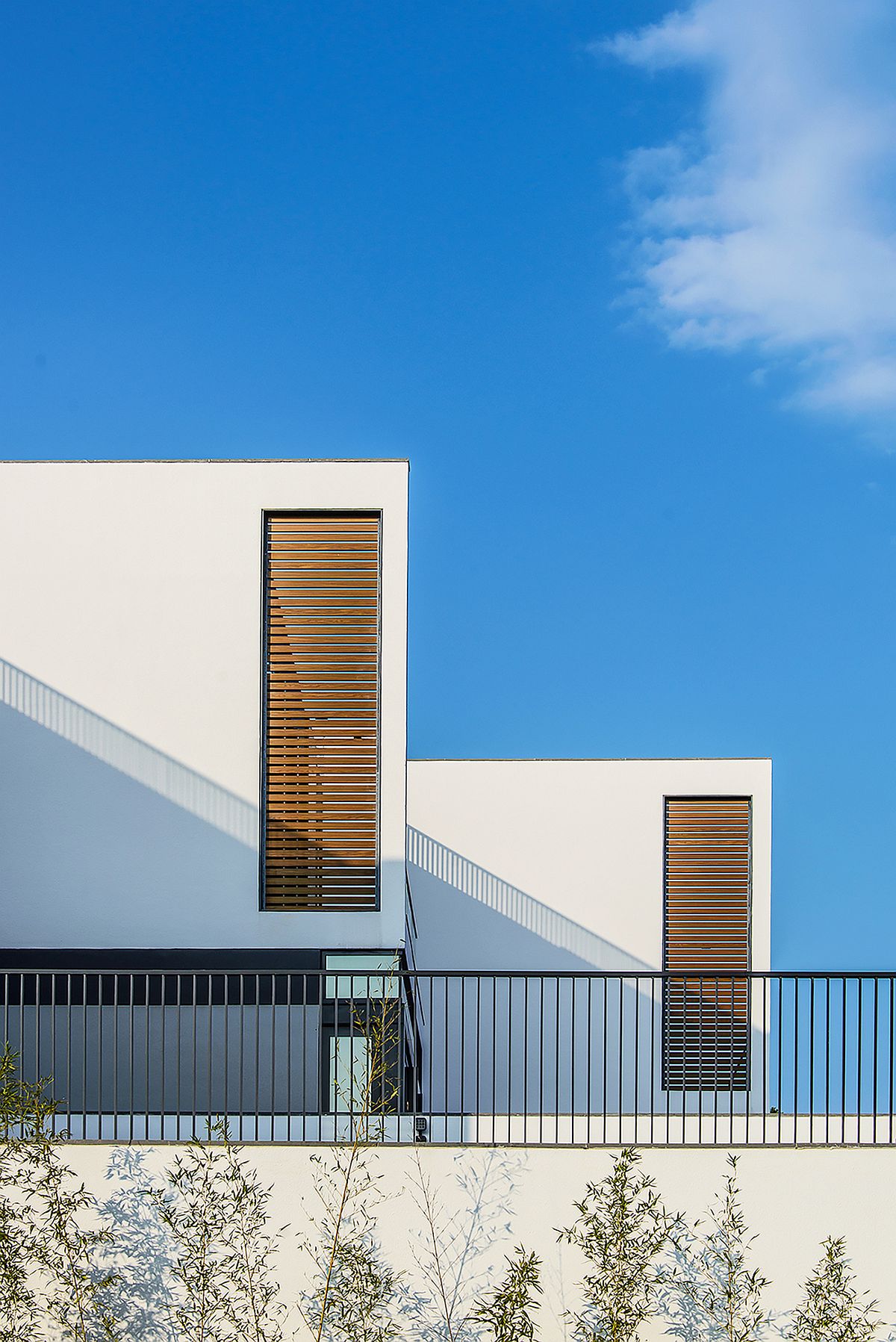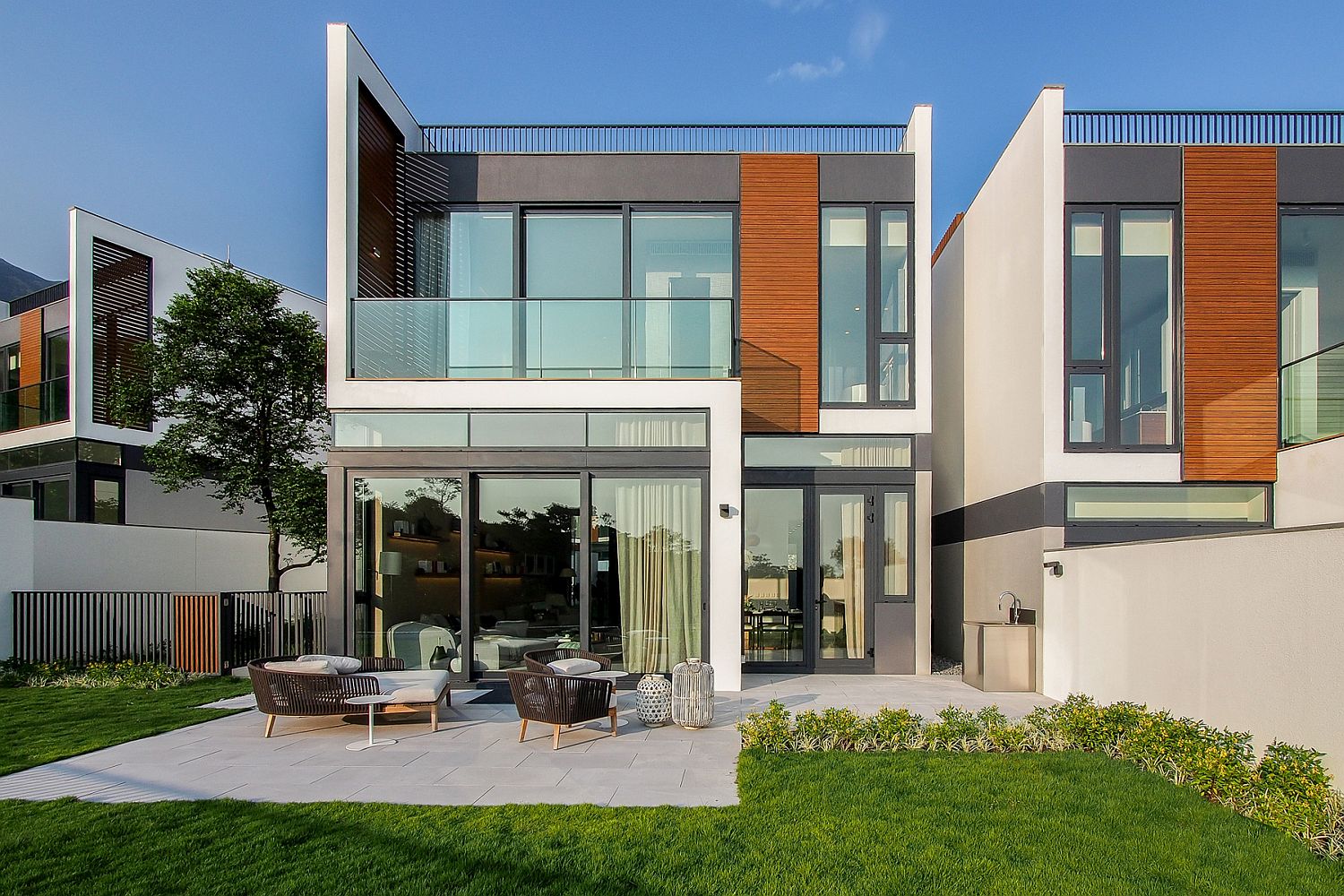 This resulted in the crafting of numerous house plans, including an innovative "upside down" house; each house designed to respond to its particular, natural context. Over 10% of the materials come from recycled sources and the overall development achieves a very high level of finish despite minimal use of quarried stone. For its conscientious environmental initiatives Whitesands was awarded a BEAM+ Platinum rating.
RELATED: Ultra Modern Ocean View Villas in Phuket; Striking Design That Gets the Eye