If you have not noticed it already, then yes, spring is well and truly here. The world outside feels warm, refreshing and rejuvenating again. The last remaining sparkle of the Holidays is long gone and with it the coat of white has also disappeared. (Well, in most parts of the world it has!) We already flipped through the best kitchen decorating trends of the season and the hottest color schemes that will hold sway in the months to come. With that out of the way, we turn our attention to the top bedroom decorating trends of spring 2018 and how you can welcome them into your cozy, personal abode.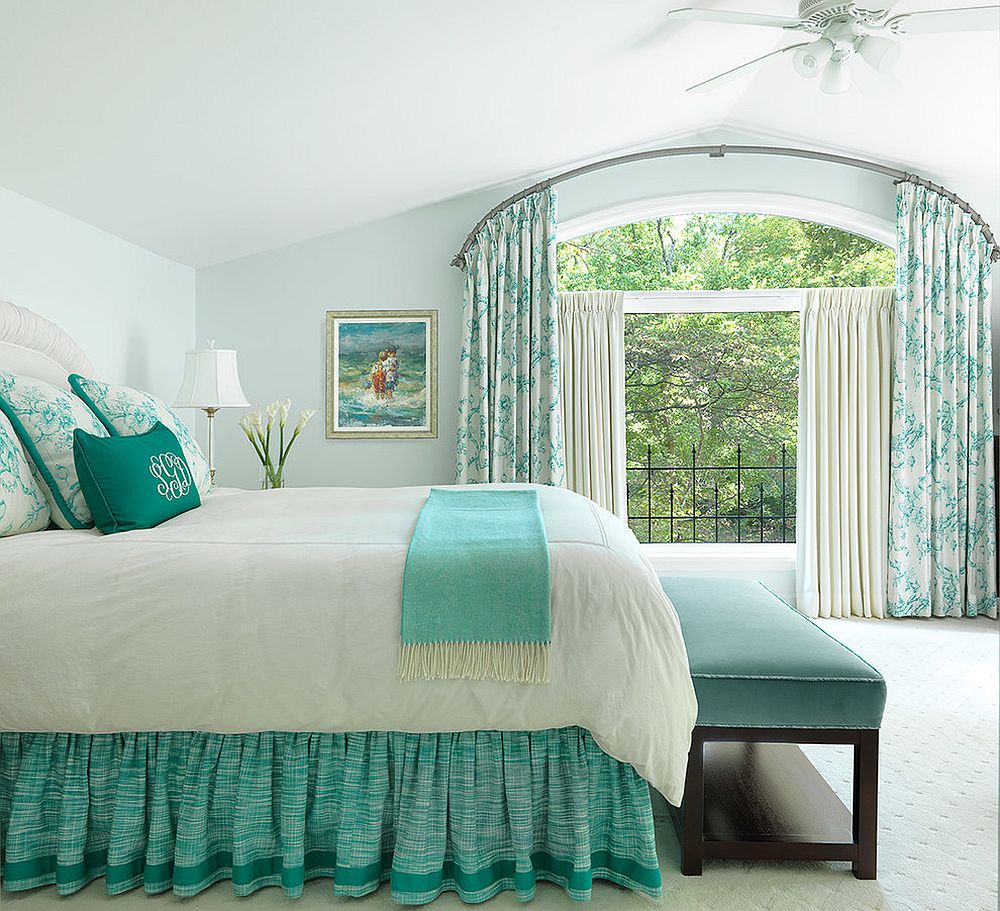 As always, spring brings with it colors and sign of fresh life. The last few years have seen an increasing influence of 'nature and all things natural' in spring-centric designs. This permeates into the world of interior decorating this year. Much like the most popular bathrooms and kitchens of the season, even the bedrooms carry along with them a healthy tinge of green! Understated class, eco-centric motifs and cheerful zest – you will adore these serenely stylish bedrooms –
Botanical Prints and a Green Hue
If you have already browsed through the many decorating inspirations that we have shared with you this season, then this will come barely as a surprise. Botanical prints are finding space in pretty much every room of the house. While you need to get extra creative while using them in the kitchen or dining room, in the bedroom it becomes all too easy and effortless. Bedding with botanical prints offers a fun way to revitalize the space without going over the top. The rest of the room can still remain largely neutral and you can swap out the bedding and the pillow cases once summer rolls in.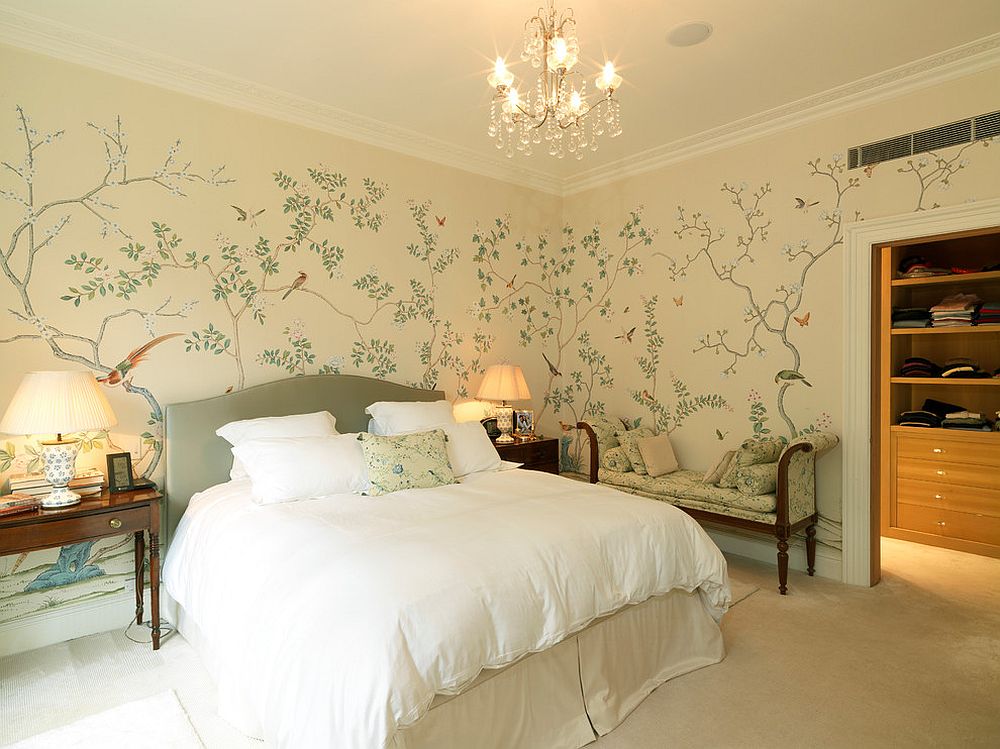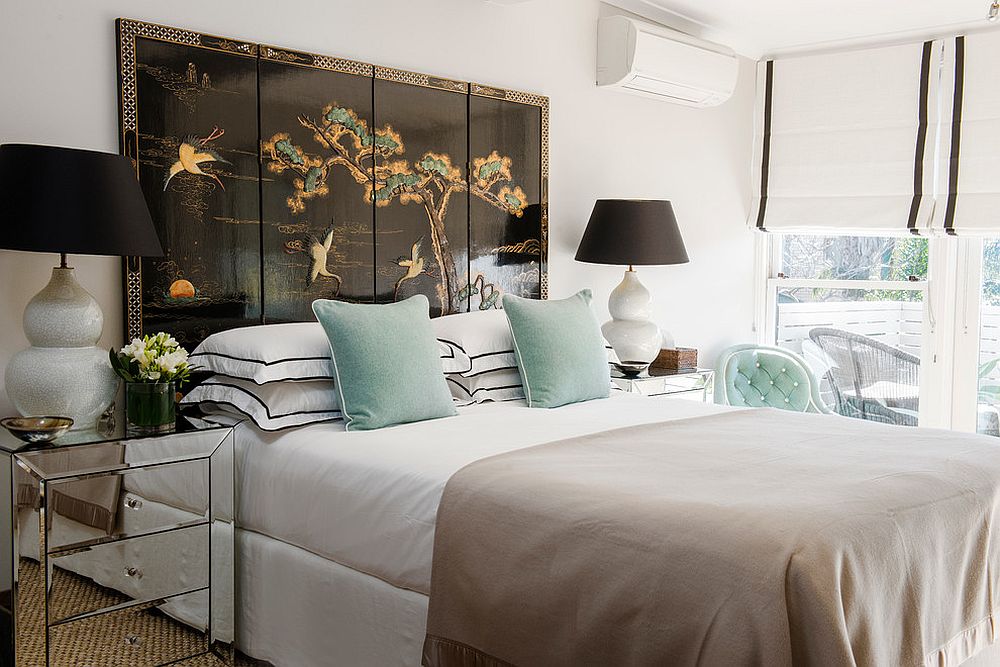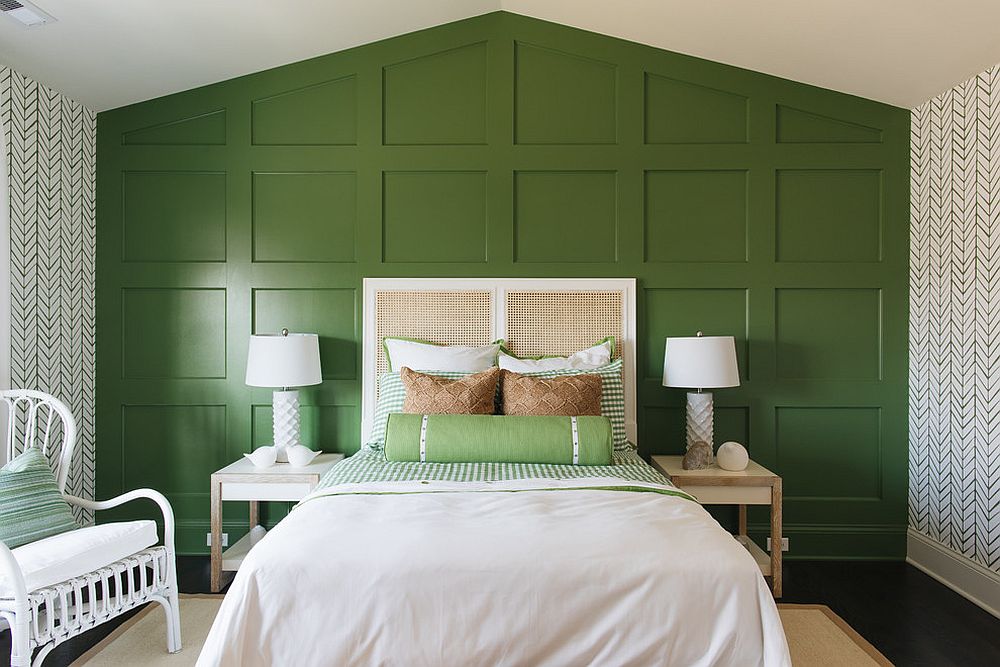 Combine the bold botanical prints with a splattering of green and you have an even more impressive bedroom. If you are a bit apprehensive about using darker shades of green, then think of bluish-green hues that will serve you well throughout the year.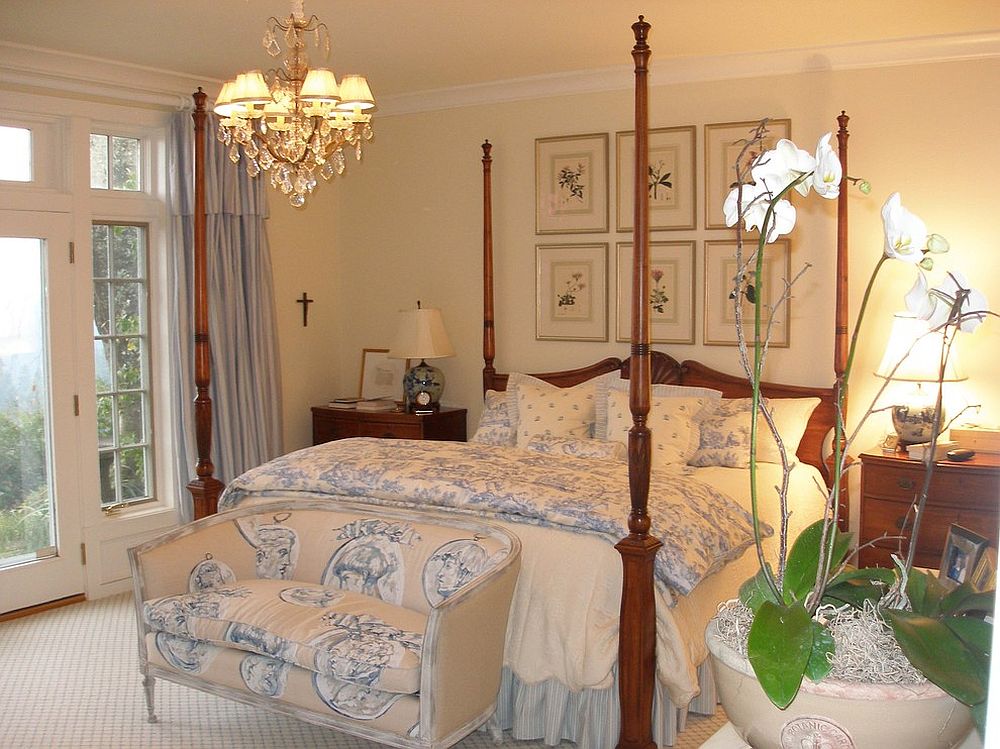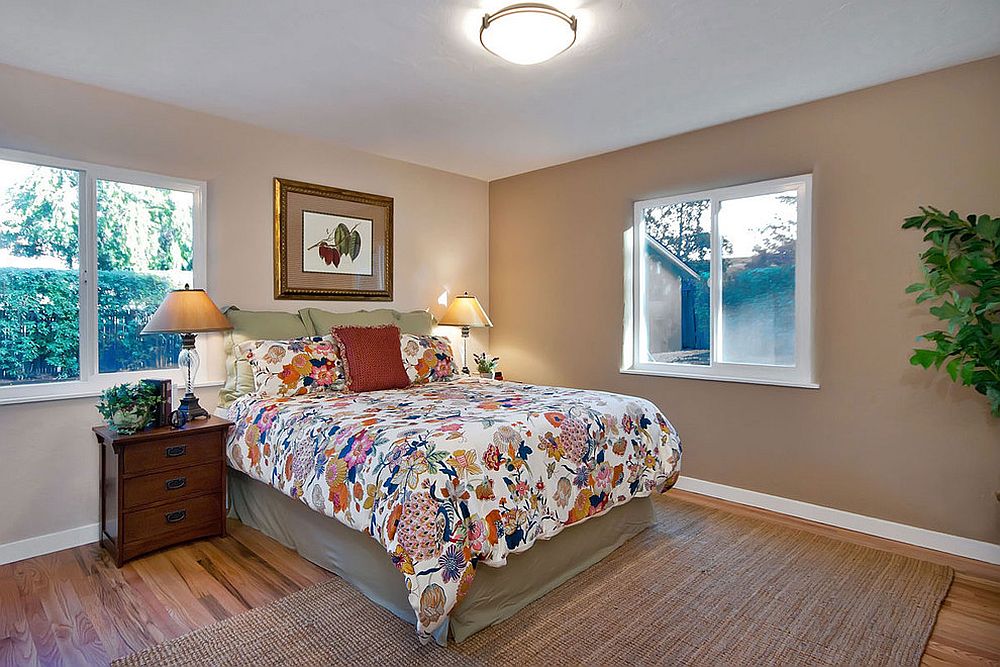 Scandinavian Simplicity and Pastels
Minimalism helps create a bedroom free of clutter. It essentially means you have a personal sanctuary that is free from unnecessary distractions and cumbersome additions that disturb the ambiance. Couple this idea of simplicity with Scandinavian design for a good night's sleep. It sounds all too easy on the face of it. But adapting to this unassuming and polished lifestyle requires discipline, an understanding of space and how to bring light into an otherwise dark bedroom. This spring, add another layer of sophistication to it all by replacing the mundane colors with mesmerizing pastels!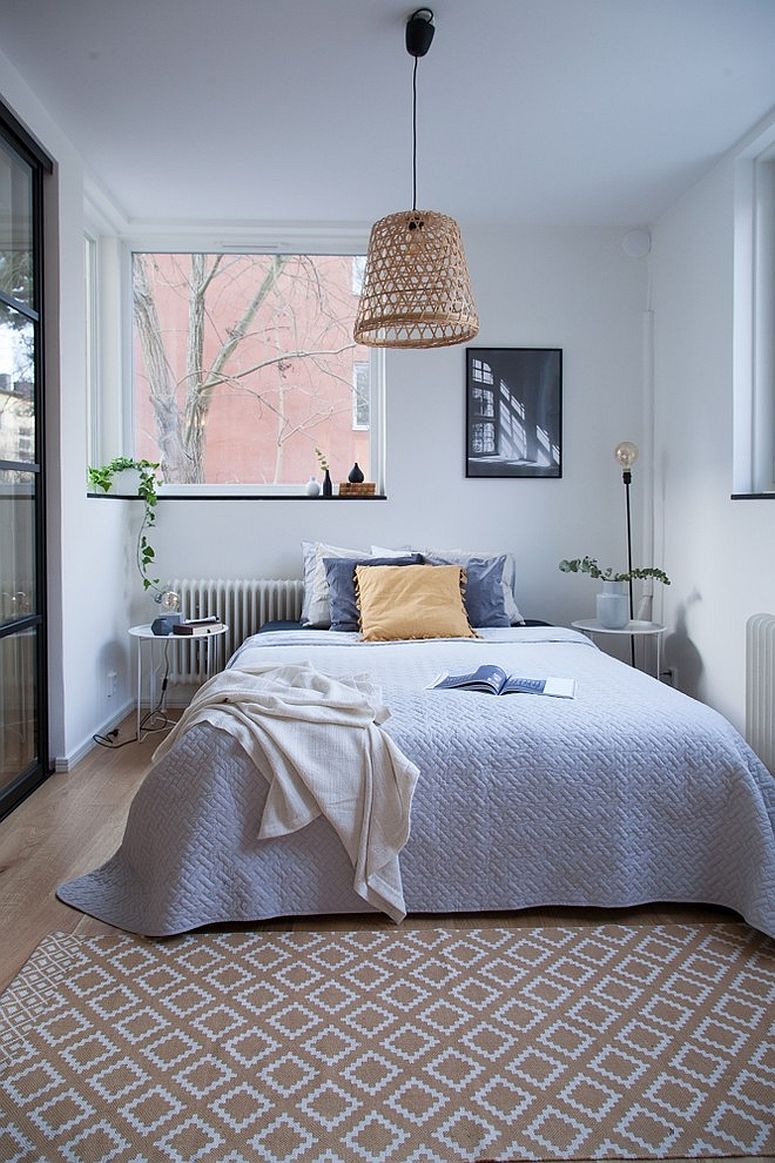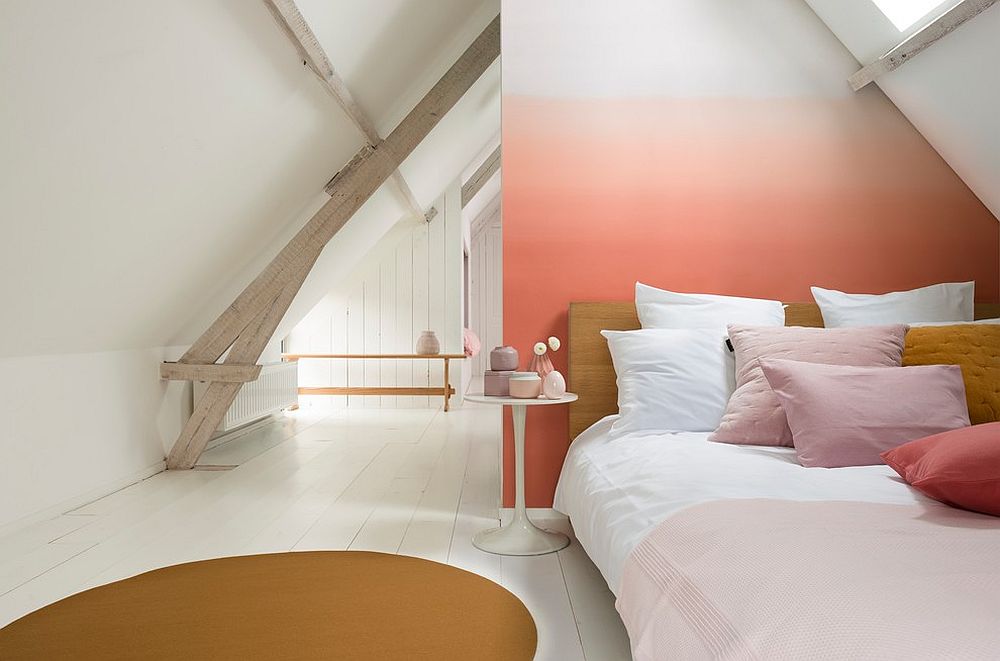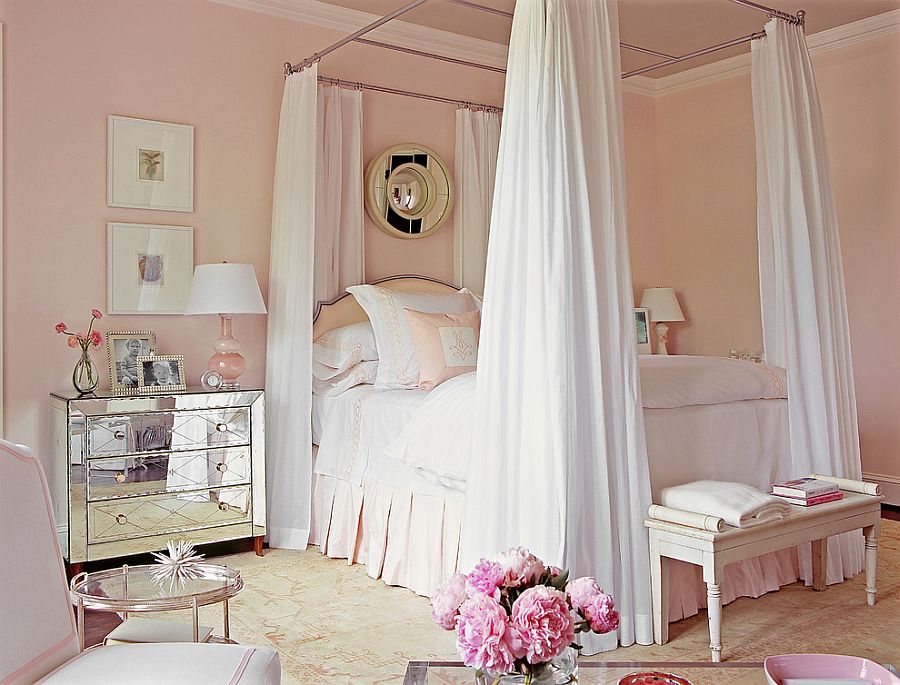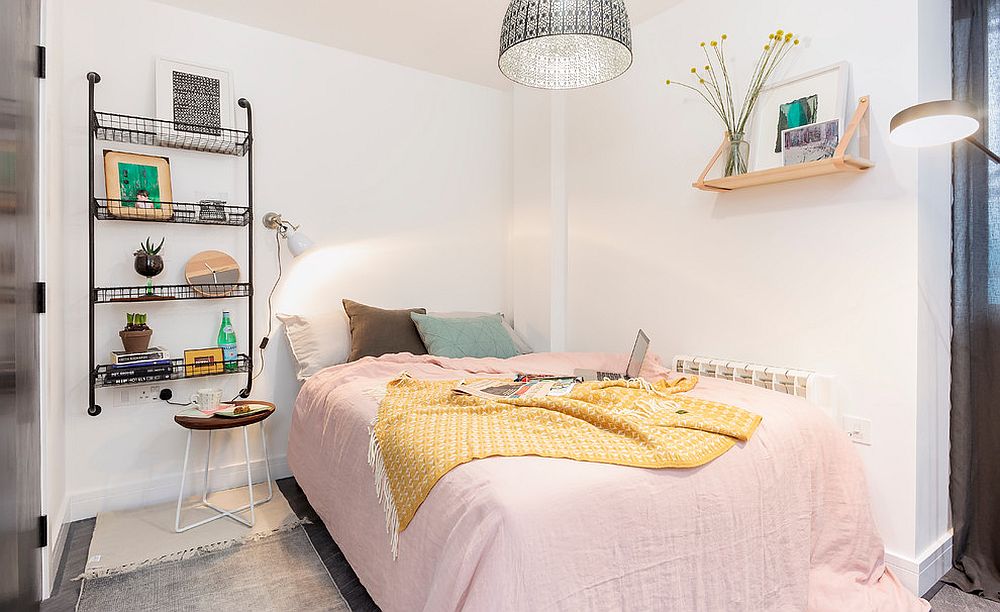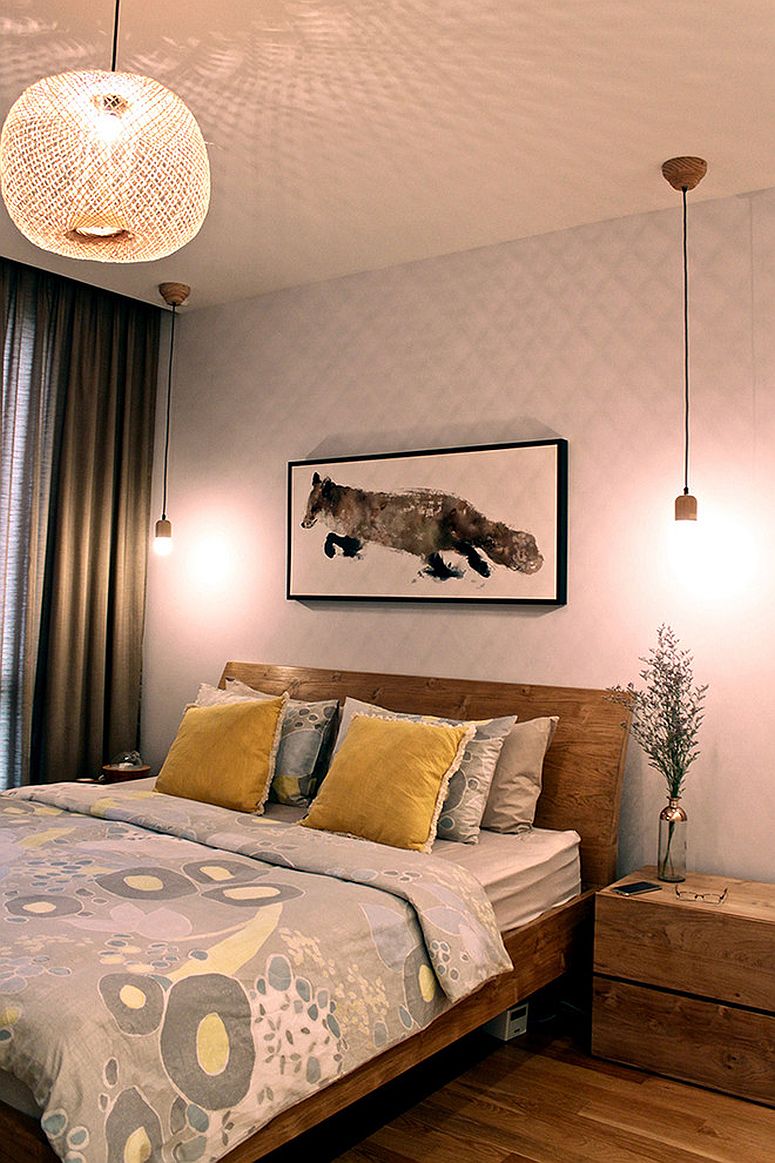 Finding Shelter in Wallpaper!
When wallpaper first made an appearance again and became mainstream most of us believed that would be a trend lasting no more than a season or two. Here we are several years down the line and it just feels like wallpaper in modern bedrooms is only growing as a decorating trend. In fact, it is getting to the point of becoming a staple. If you have not tried it yet, start with an accent wall or small section you wish to highlight before going big. Wallpapers can either add accent hue or blend into the color palette of the room, depending on the look you wish to pull off.