Welcome to our new Decoist series: With Kids in Mind! Over the next few weeks, we'll be exploring the latest in design and DIY projects that celebrate child-friendly style. From dual-purpose furnishings that maximize space to modern decor that kids and parents alike will love, the emphasis is on great design that reflects the latest trends while honoring kids' interests and needs. We begin today with a collection of decor ideas that are perfect for homes with little ones. We start with a collection of pastel finds from The Land of Nod: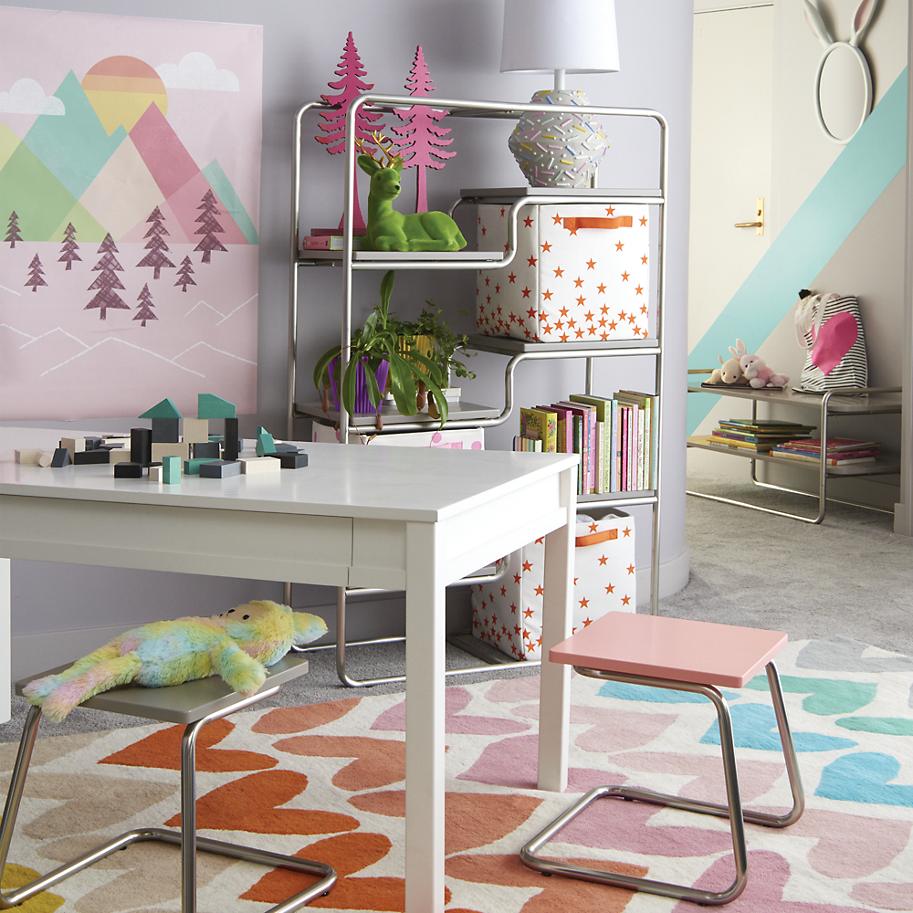 Fabulous Furniture
If you're a design aficionado, you'll be delighted by today's array of fabulous furnishings available for kids. It never hurts to pick items that you love, but make sure they're also useful for your little ones. This Linear Stool (Yellow) from The Land of Nod is available in a range of colors. Designed by Eric Trine, it combines a mixed materials look with geo flair. Solid mango wood and powder coated steel are the materials of choice.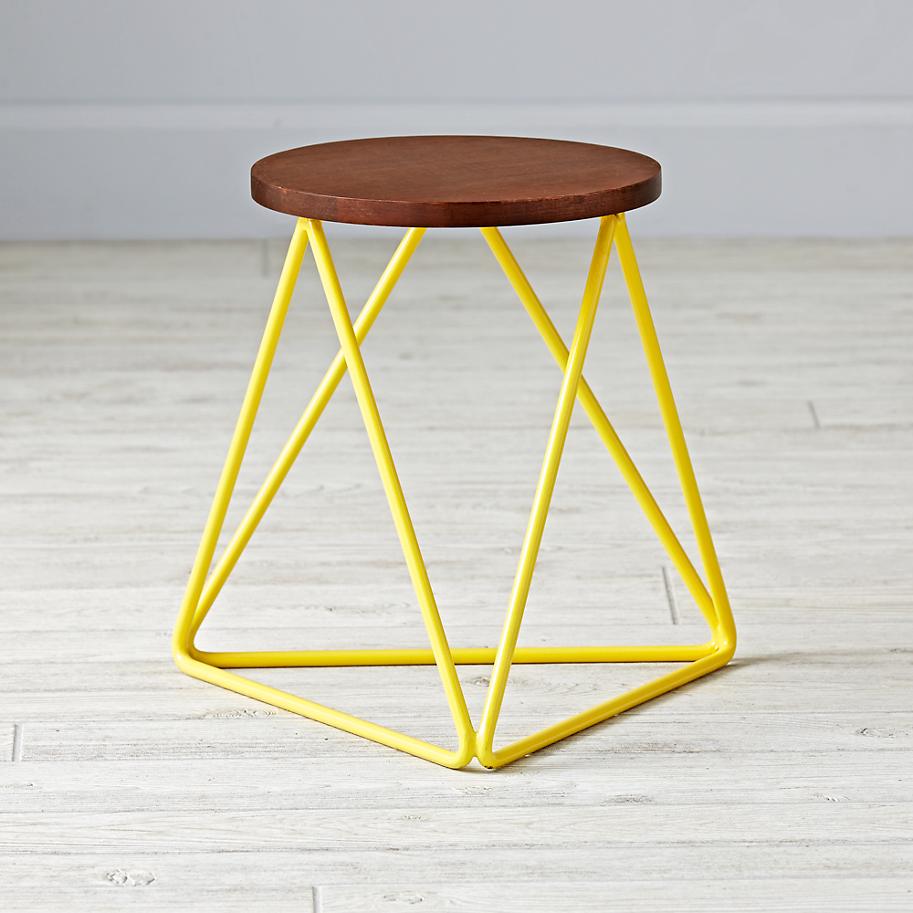 Also from The Land of Nod: a collection of Outline Stools in hues such as grey and green. Designed by artist Mark Daniel, these sleek pieces have adjustable levers, which means you can tweak them so they work well on uneven floors.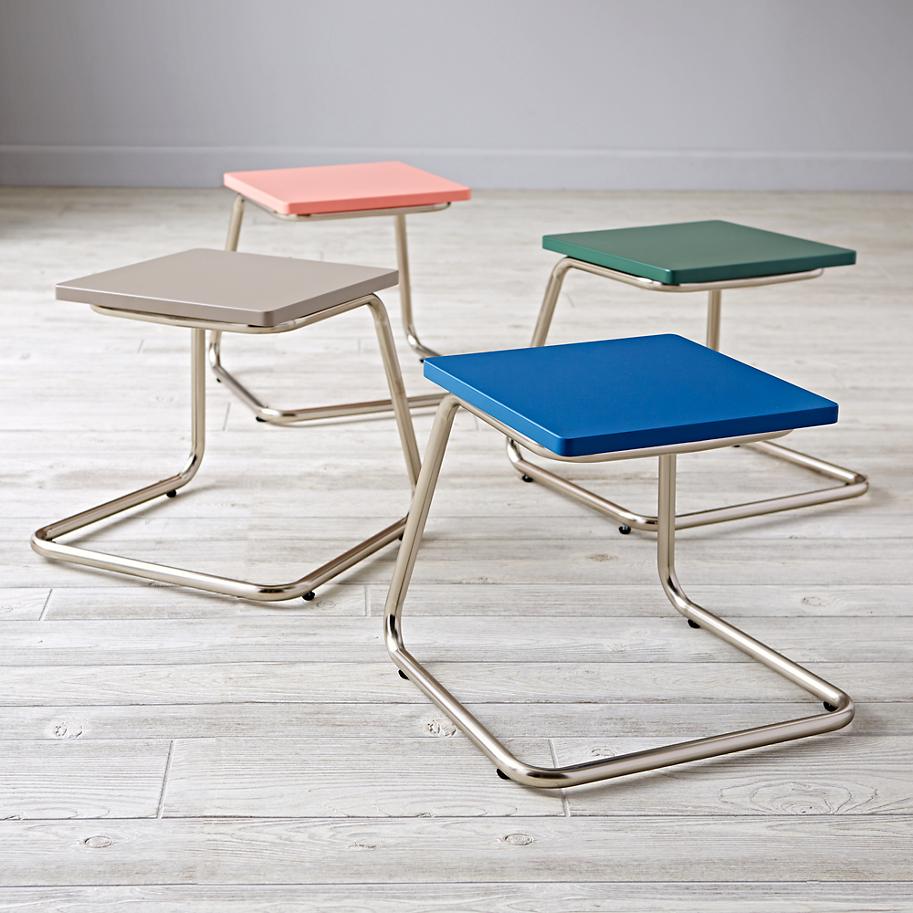 If you're decorating a nursery, our "with kids in mind" philosophy takes on new meaning, as many parents are increasingly opting for eco-friendly furnishings that are non-toxic and often made from sustainable materials. If you're in this group, you'll love the Caravan Crib from Kalon, a company committed to green, sustainable design. Learn more here.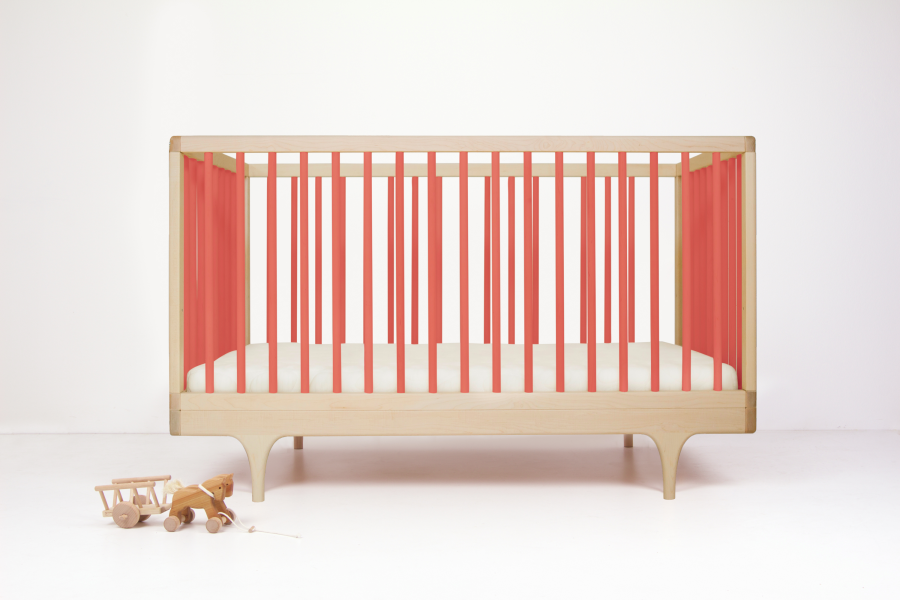 Also from Kalon is Hut-Hut, the sustainable resin rocking stool. Your kids can climb on it, rock back and forth, and flip it over for variety. Note the fun, modern look of this piece, especially when displayed in a group: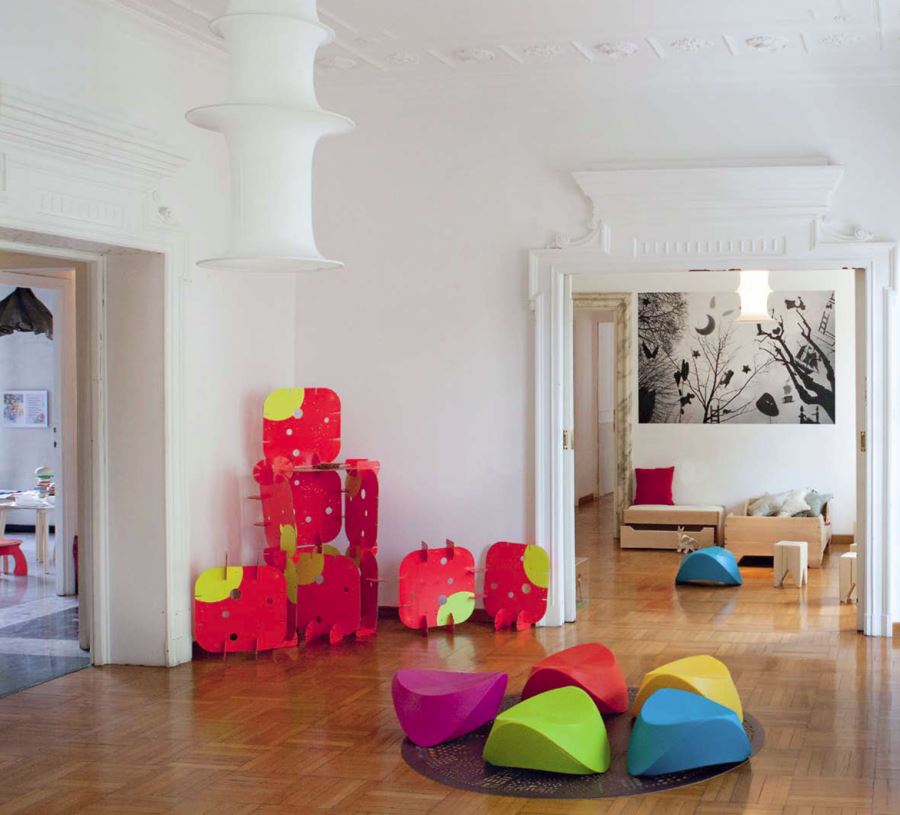 In addition to boasting a design that parents love, kids are also crazy for Hut-Hut! Yes, adult-friendly style can be child-friendly style as well, thanks to Kalon.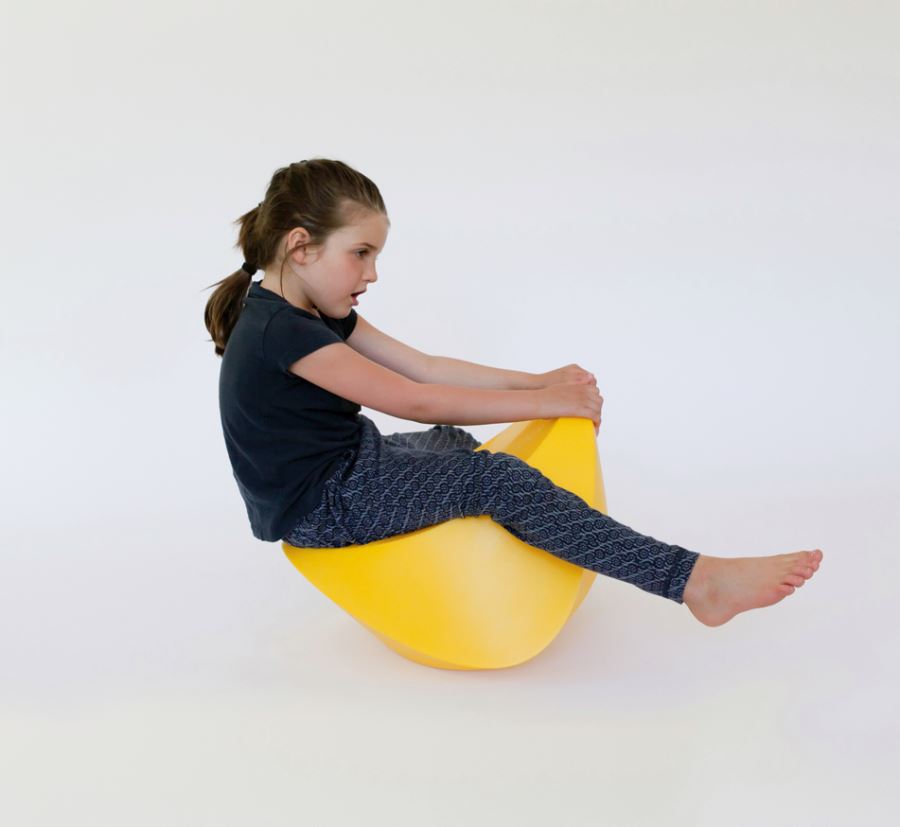 We now head into bookshelf territory, starting with the Outline Bookcase from The Land of Nod. With the look of a retro piece, this amazing furnishing designed by Mark Daniel features a mix of materials and an abundance of chic curves. As with Daniel's stools, this shelf includes adjustable levers for uneven floors. You'll be tempted to snag the piece for your living area!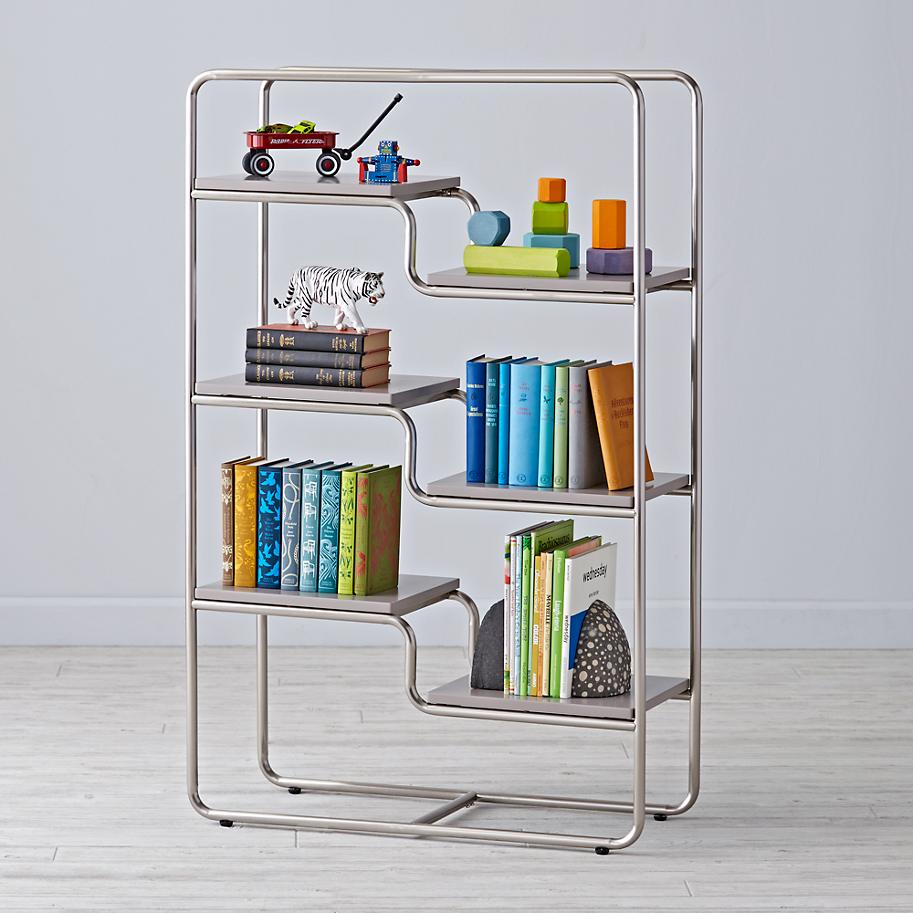 And if you're into circular style, check out The Land of Nod's Wheelhouse Bookcase. Featuring four interior shelves and a petite form, this geo furnishing is ideal for compact spaces: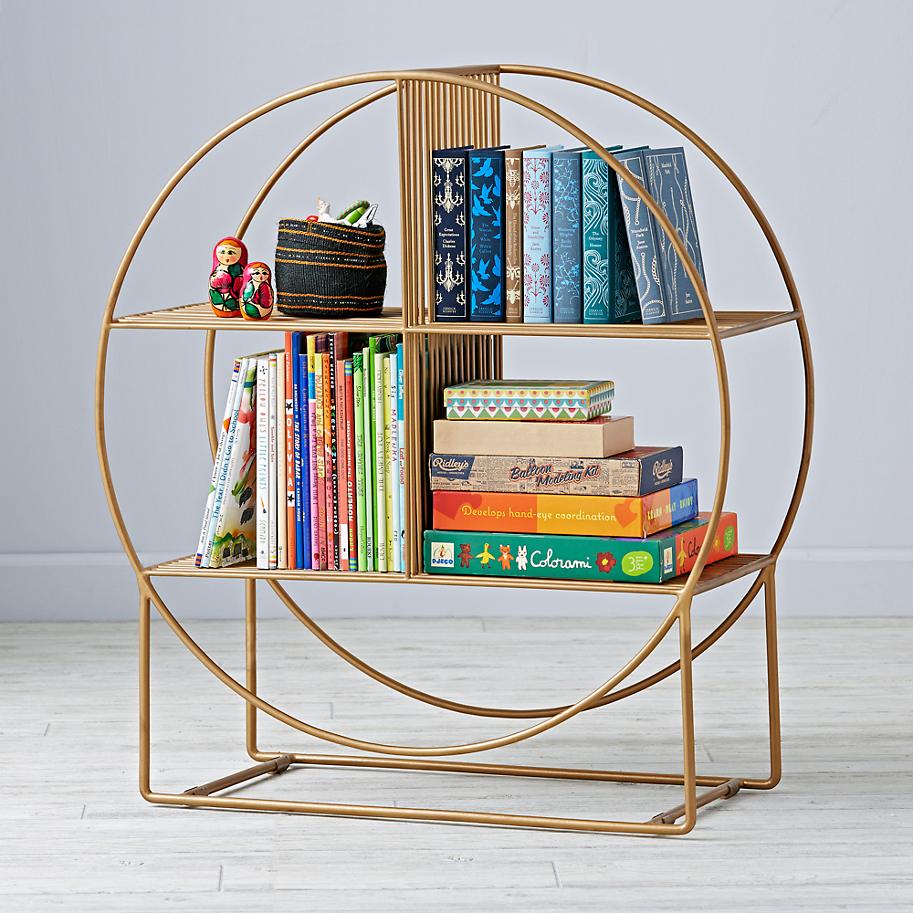 Lovely Lighting
Design lovers are increasingly delighted by the range of child-friendly lighting options on the market today. The Dauphine Wood Medium Pendant from RH Baby & Child might as well be designed "with parents in mind", because grown-ups love it as much as kids do! Wooden beads create a dramatic yet earthy effect. Enchanting!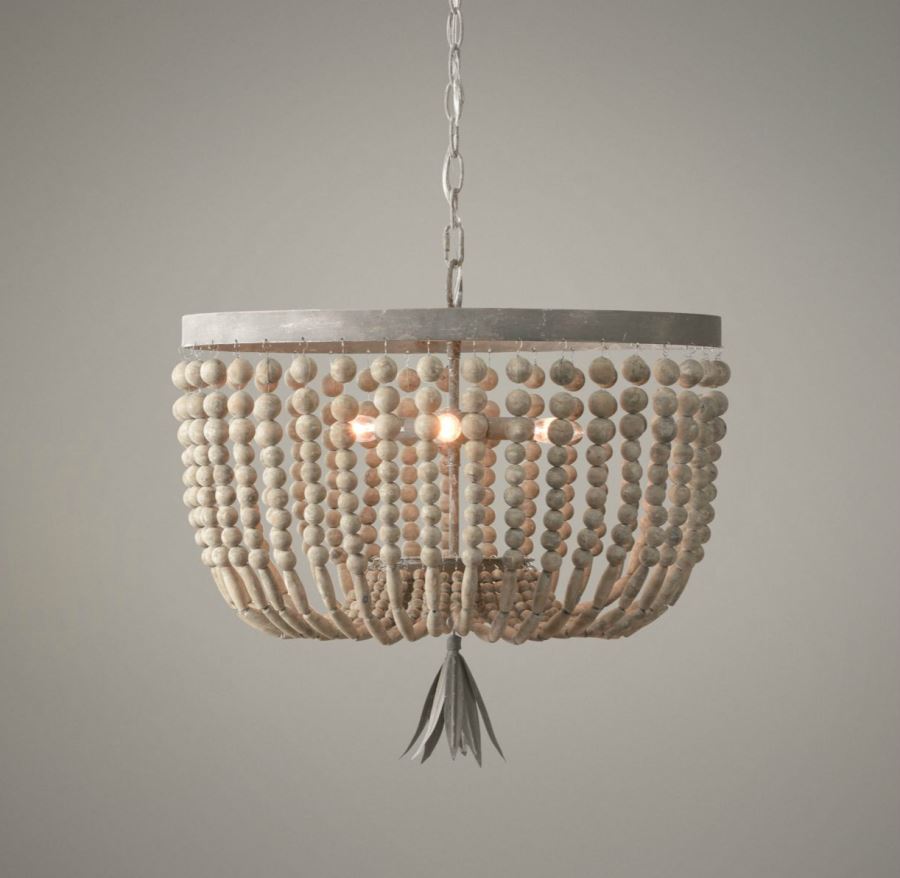 For an industrial-vintage look, check out the Academy Task Lamp in Red from RH Baby & Child, inspired by pharmacy lamps of the early 1900s! Extension arms and precision-jointed hardware two of many qualities to love about this piece: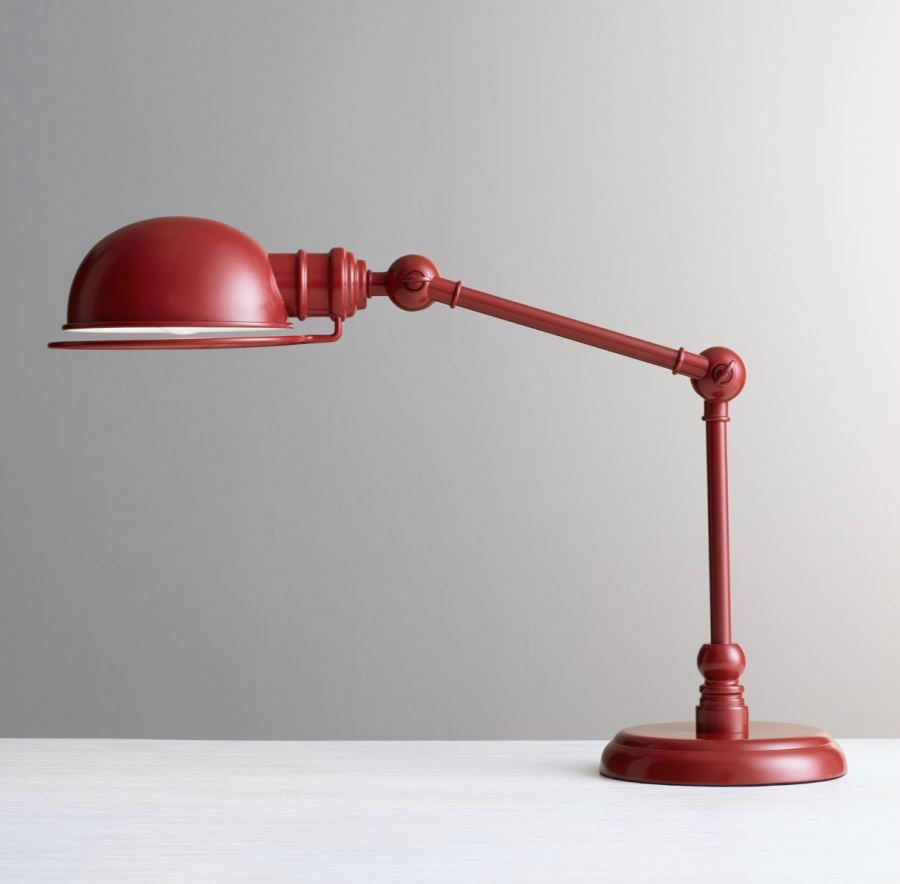 Wall-mounted lamps are like functional art pieces, and this Air Balloon Lamp in Smoked Oak from ferm LIVING is no exception! Kids can sleep under it, read under it, and play under it: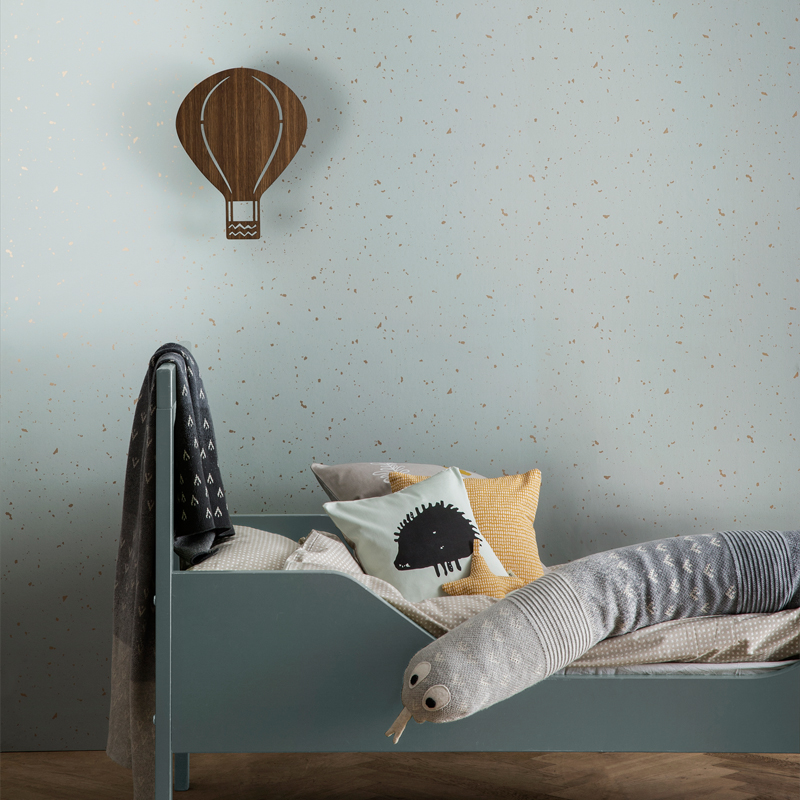 Another ferm LIVING favorite: the Cloud Lamp in Mint. You'll be tempted to attach this painted plywood piece to a wall that features patterned wallpaper. More on wallpaper later in the post…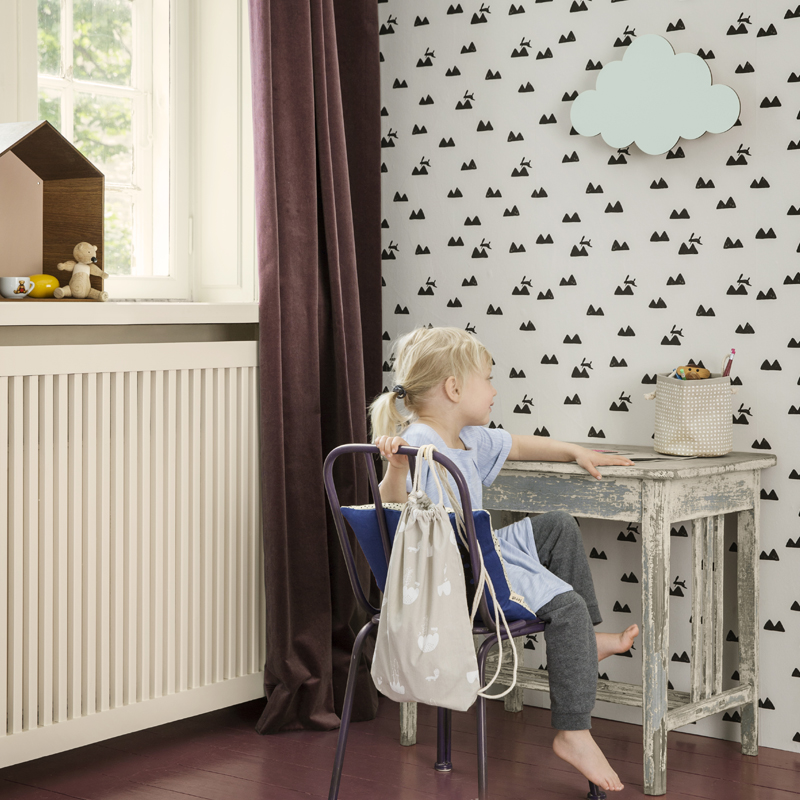 Multi-Purpose Decor
This next section is devoted to furniture and decor that serve more than one function. In other words, these pieces are innovative and space-saving, since they're like purchasing a 2-in-1 solution! The Cubby Cube Paper Holder from The Land of Nod is a wall shelf that also supplies kids with a handy, accessible paper source: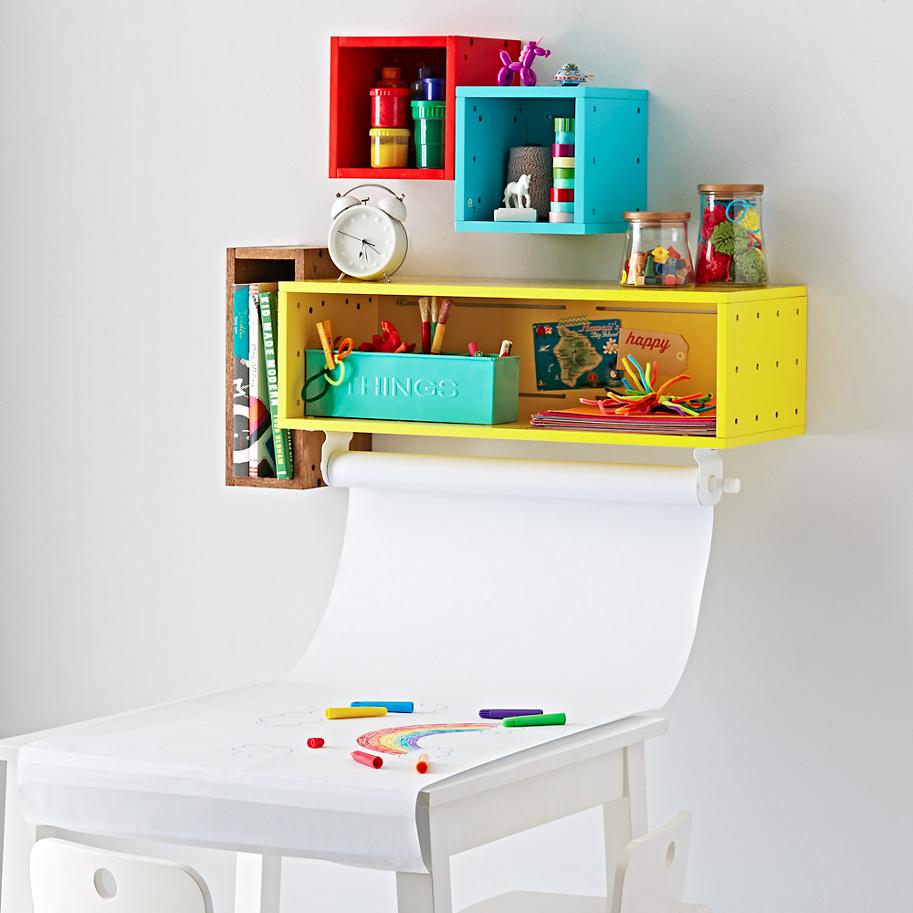 What do you get when you combine a table with a storage piece? It's The Land of Nod's Storyline Play Table, designed by Adam Greber! With a second tier that's perfect for containers of toys and supplies, the table also features four legs that provide additional storage space for items such as books: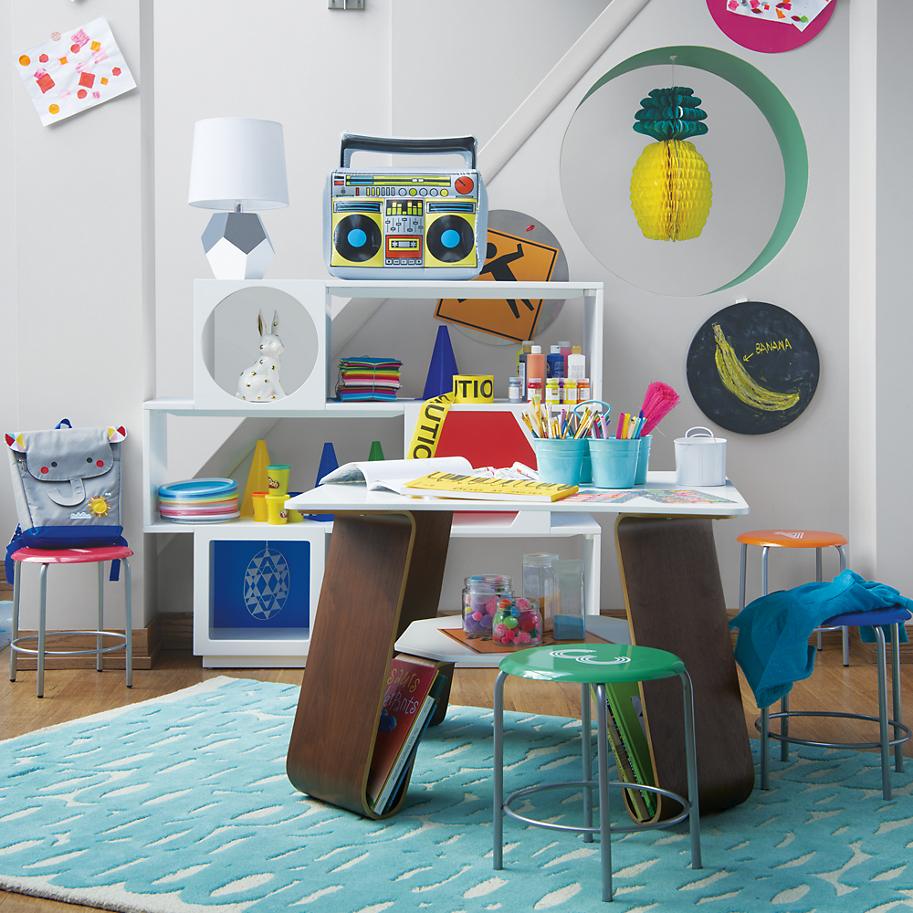 The Rainy Day Playhouse Canopy from The Land of Nod is a whimsical play space for kids. Not only is it the focal point of the room (and a cozy nook for reading and play time), it features a removable floor cushion that can be moved around the room for comfy seating at a moment's notice: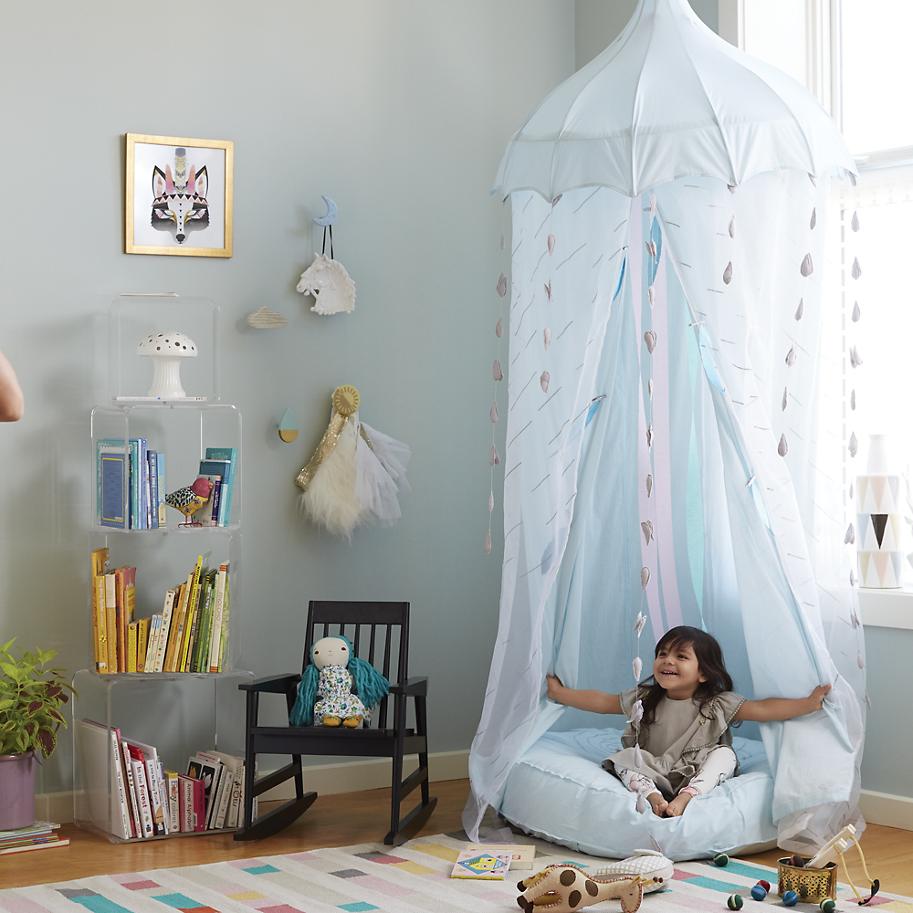 Pattern Play
Last but not least, we take a look at creative ways to add large patterned statements to your little one's room. Let's start with wallpaper! This Confetti Wallpaper from ferm LIVING is festive without being overwhelming. Plus, the design is set on WallSmart wallpaper, which is easy and quick to hang!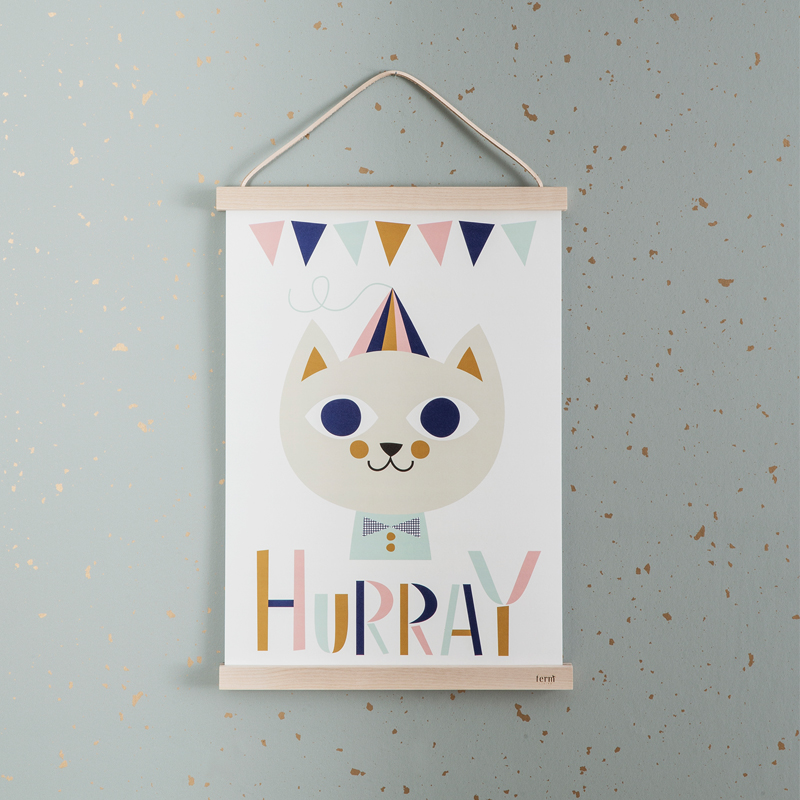 Another popular choice: this Half Moon Wallpaper in Mint from ferm LIVING. Perfect for girls' and boys' rooms alike: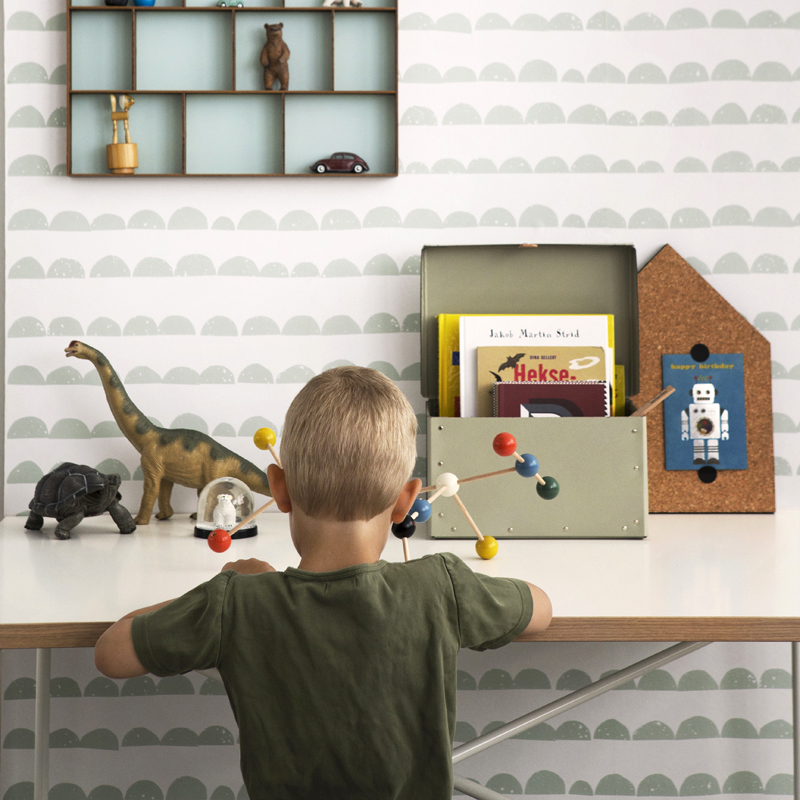 The Half Moon Wallpaper in Black is the same design, but with a darker accent color. Note how well the wallpaper mixes with other patterns. So pile on the pillows and hang that flag banner, because sometimes more is more!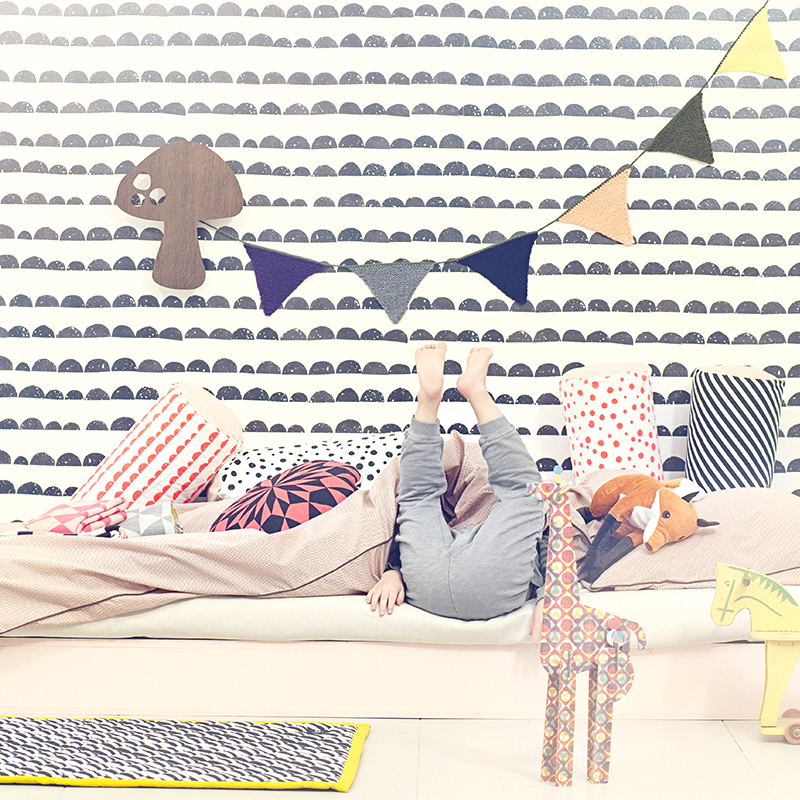 A large floor rug is another design solution for adding a child-friendly pattern to your little one's room. The Amari Trellis Rug from RH Baby & Child features a lattice pattern that is very easy on the eyes. Grown-ups love it, and kids will love the soft quality of this hand-tufted wool pile rug!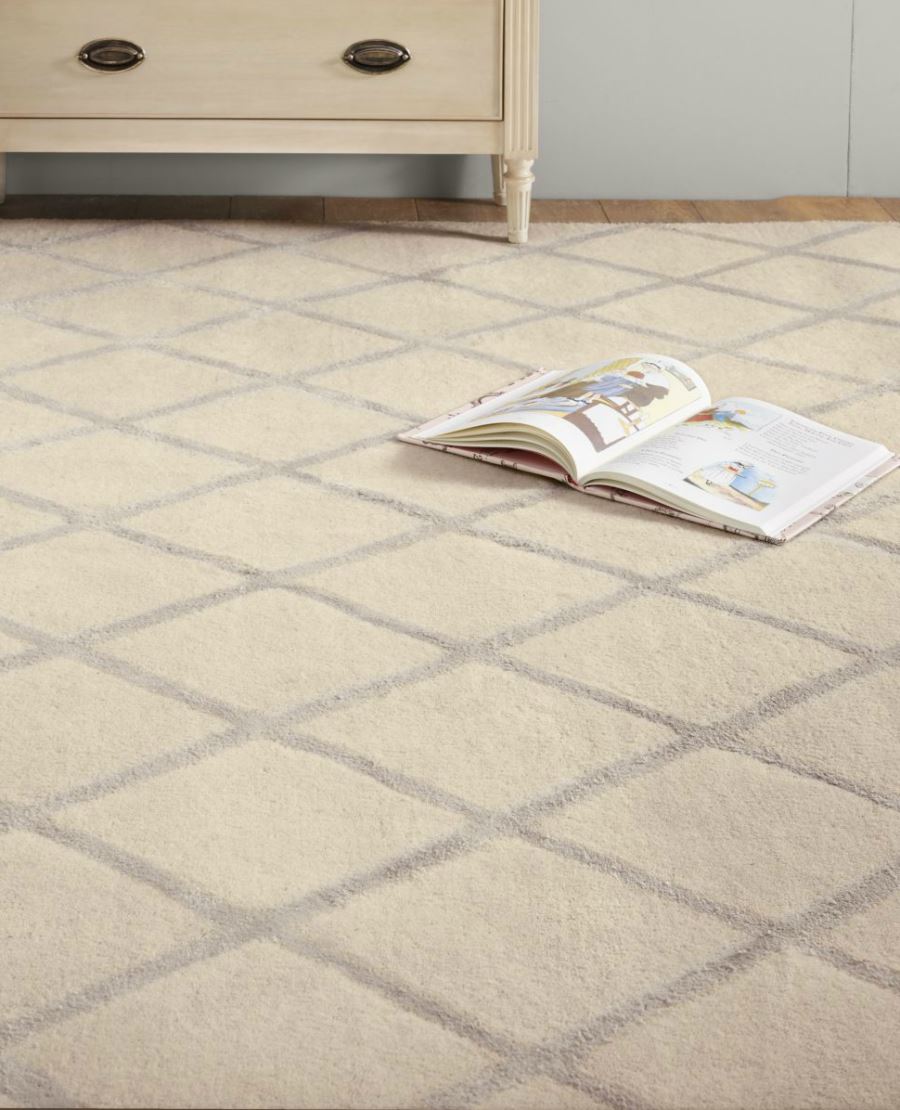 One of today's most popular motifs gets the neutral treatment in this Crisscross Flatweave Rug from RH Baby & Child. The look is clean and crisp, yet the earthy tones ensure that it will work in a variety of spaces, from the ultra-colorful to the soothing and low-key: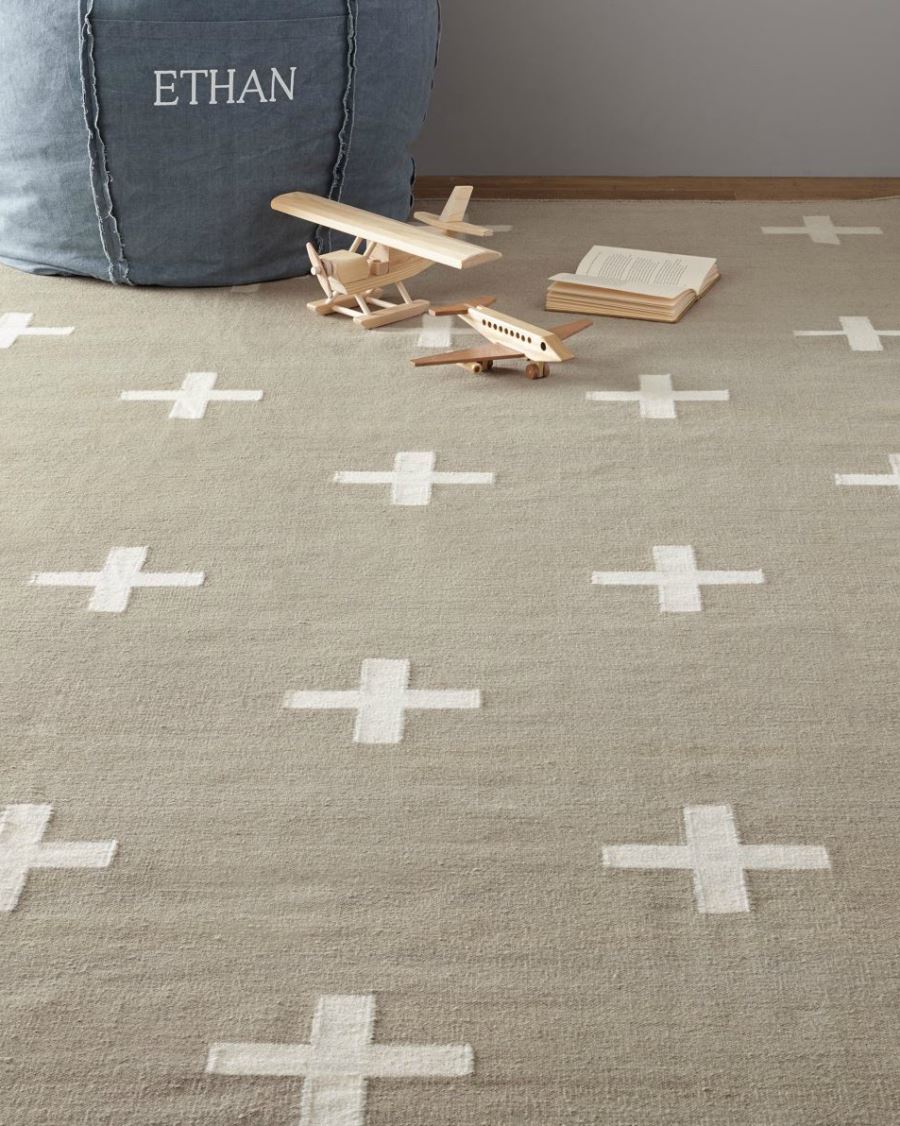 Stay tuned for our next installment of "With Kids in Mind," which will find us exploring the wide range of DIY design projects for kids' spaces…