Every now and then, we feel like escaping from the constant urban rush that surrounds us and finding refuge in nature. That impulse is much heightened in terms of stress and distress. Offering one such safe escape for its homeowners on the edge of Baltic Sea in Sweden is the inviting Summerhouse H designed by Johan Sundberg arkitektur. The summer house is completely covered in larch paneling that has been further treated with a silicon-based protective medium, giving it durability and a glossy sheen. It is a seamless indoor-outdoor interplay that that is the central focus of this dashing summer residence where the outdoors are as comfy as the interior.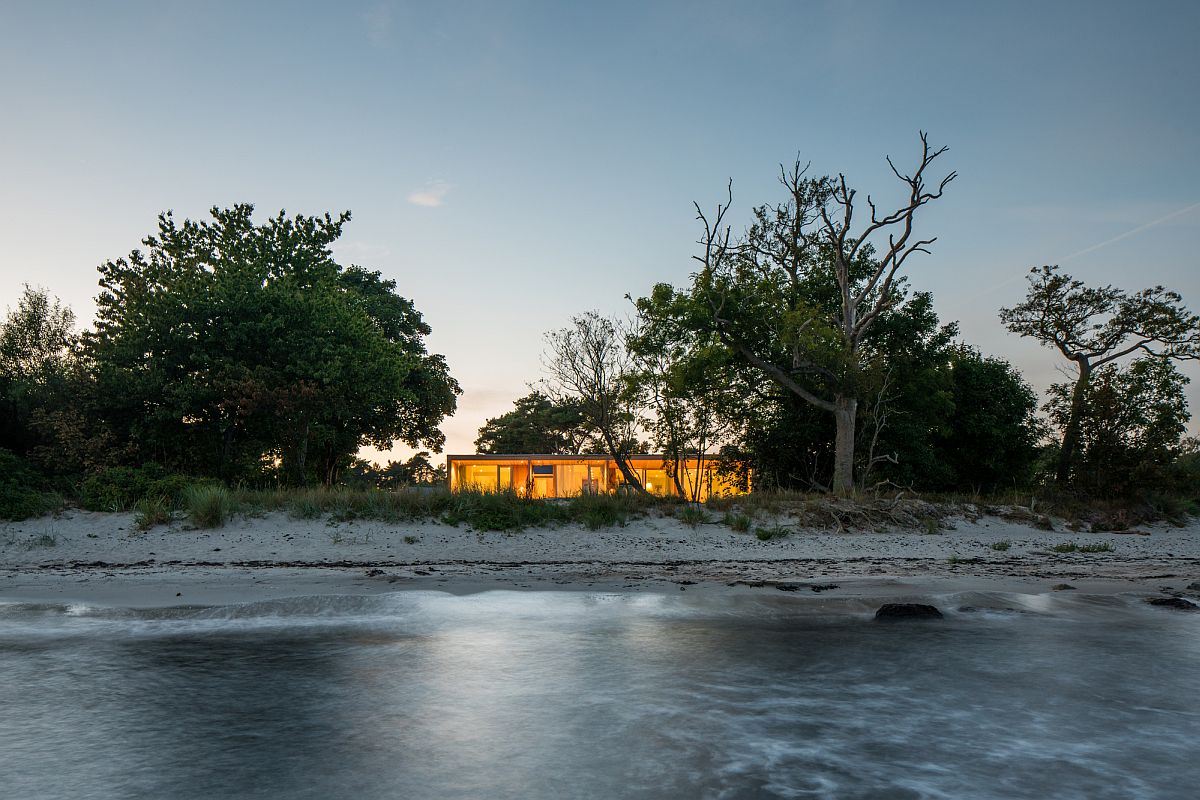 The house sits just a few meters away from the beach and you can even enjoy the sights and sounds of the Baltic Sea even from the living area. Sliding doors are combined with white drapes to create a balance between privacy and unabated views. Décor inside the home is simple and minimal with the focus being placed on the lovely sea views just outside. Sheltered decks and pavilions all around the house offer a protected outdoor area that is as large as the home itself! [Photography: Markus Linderoth]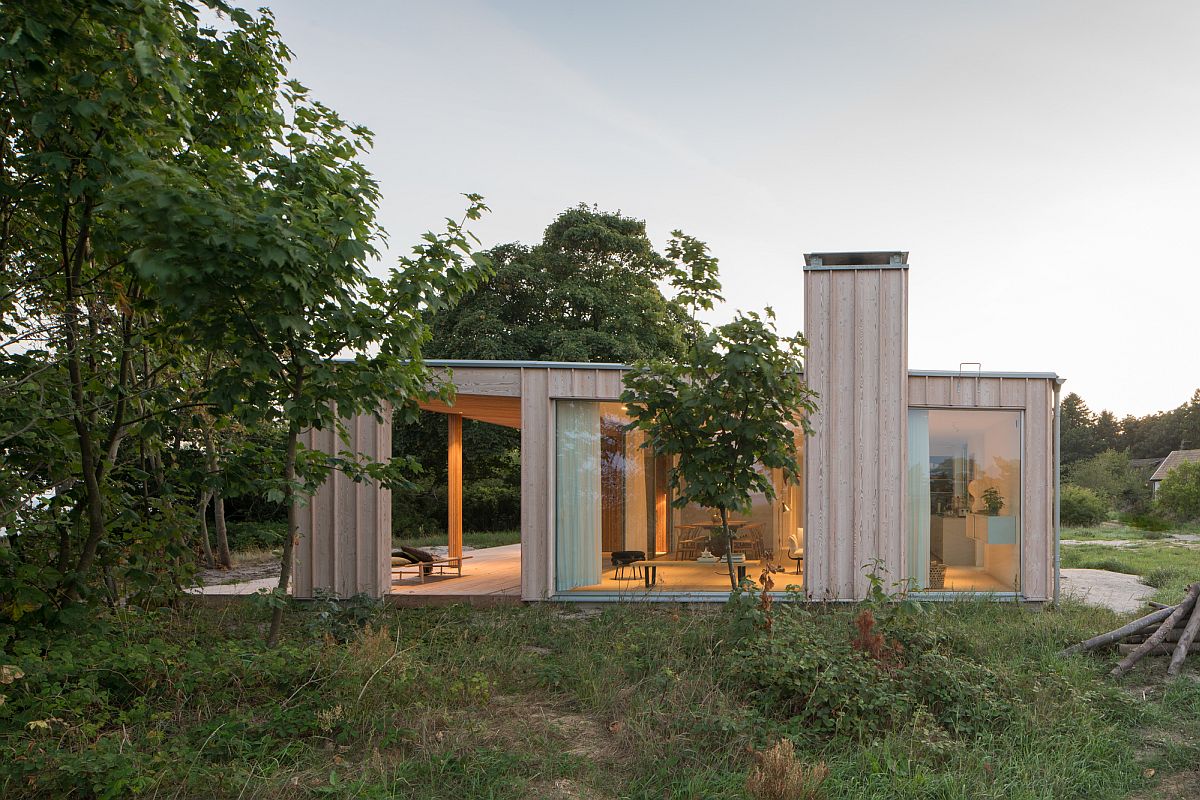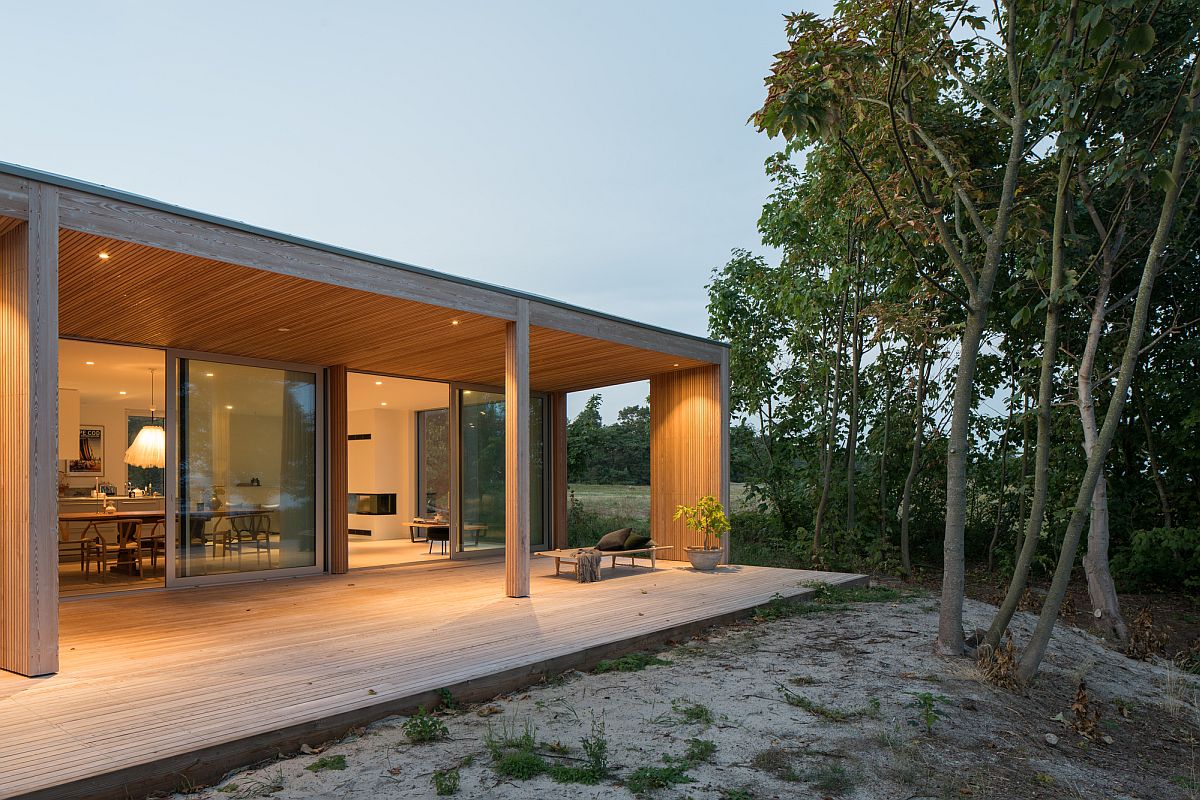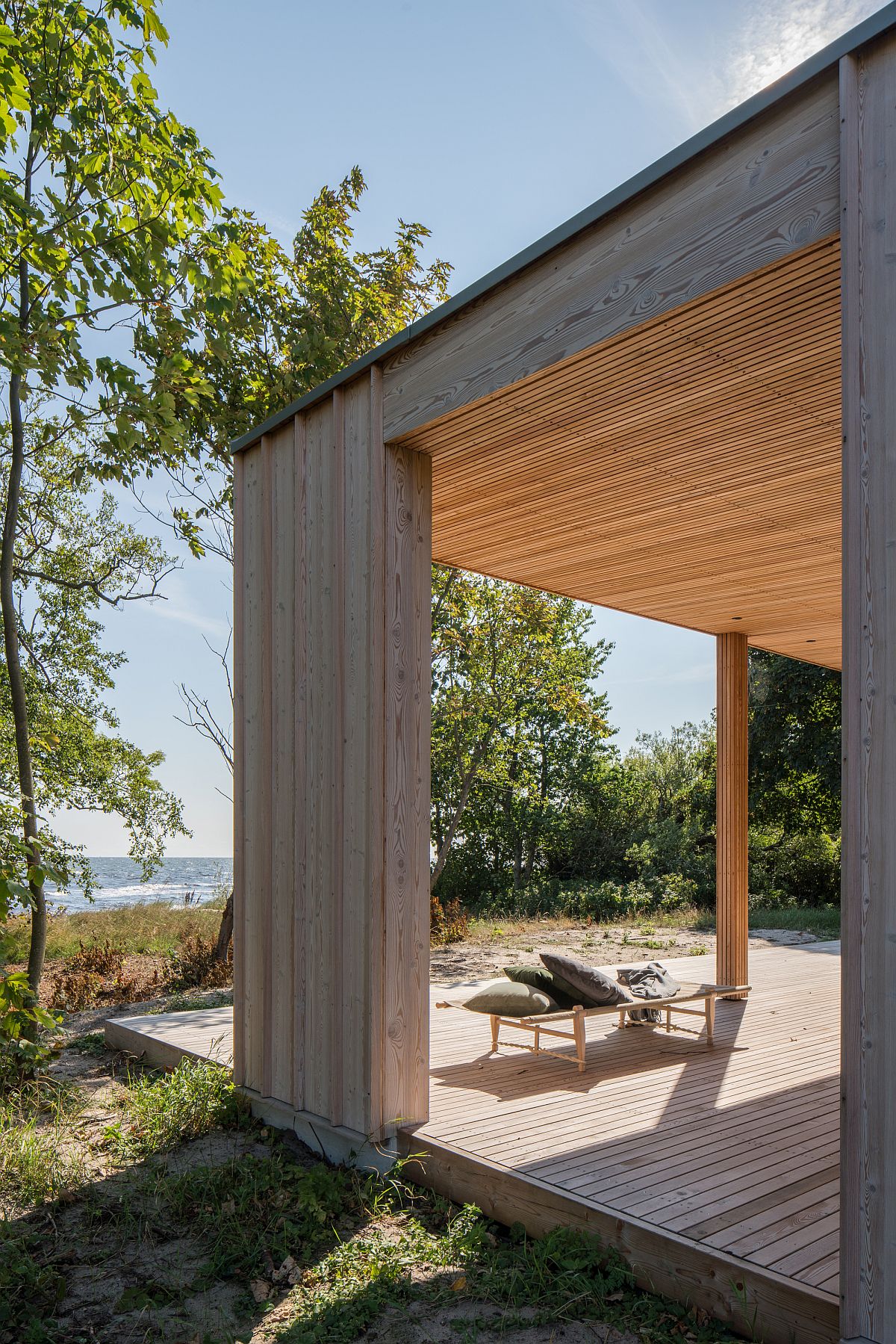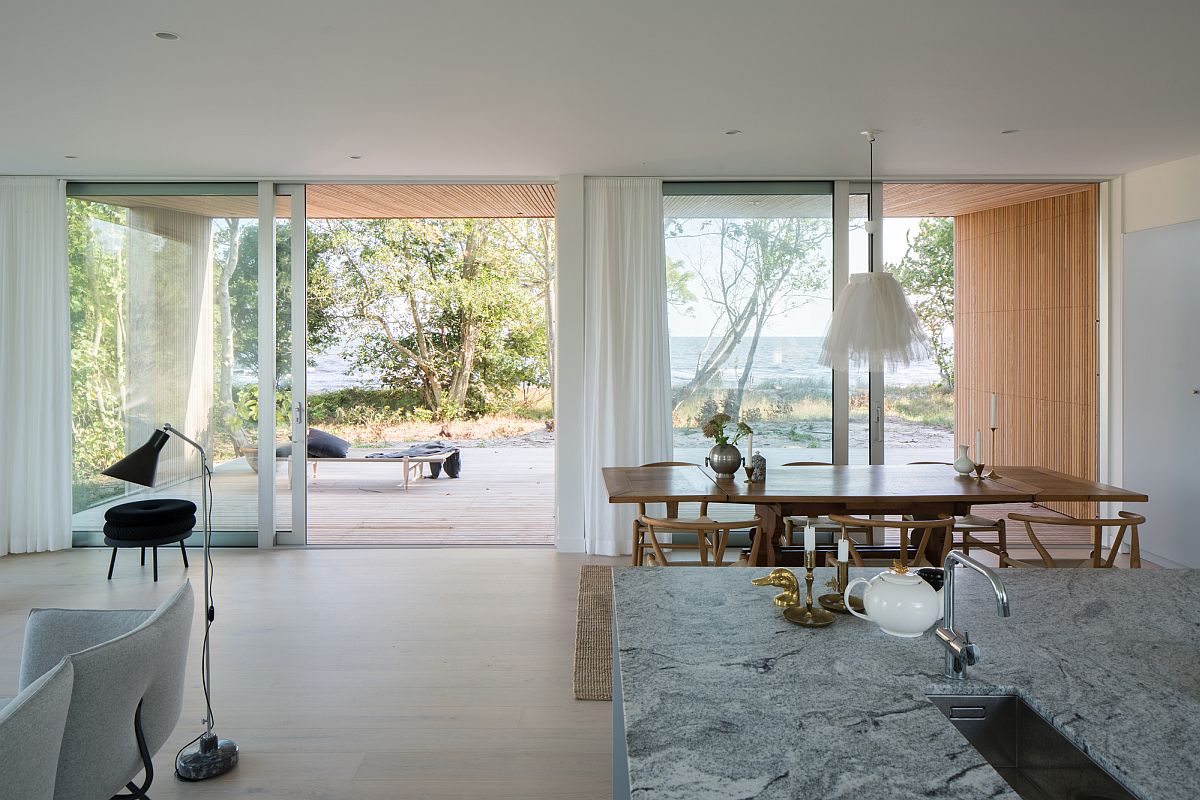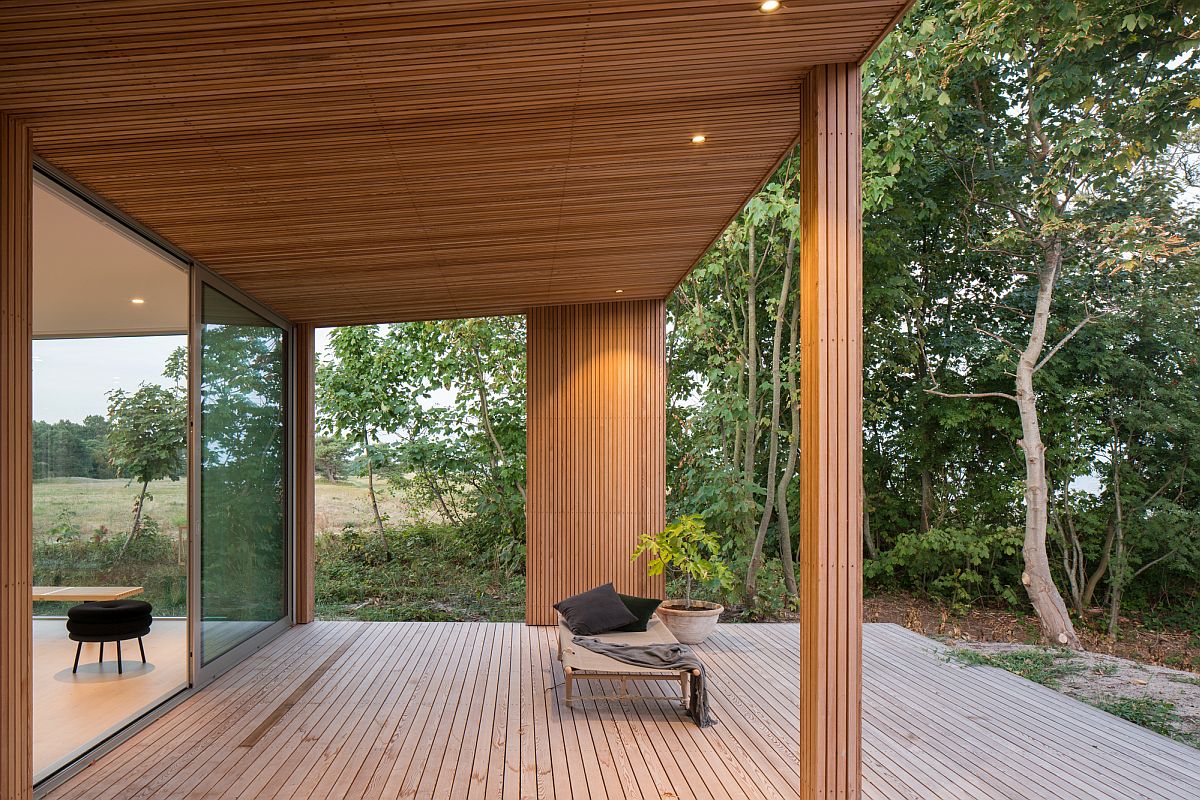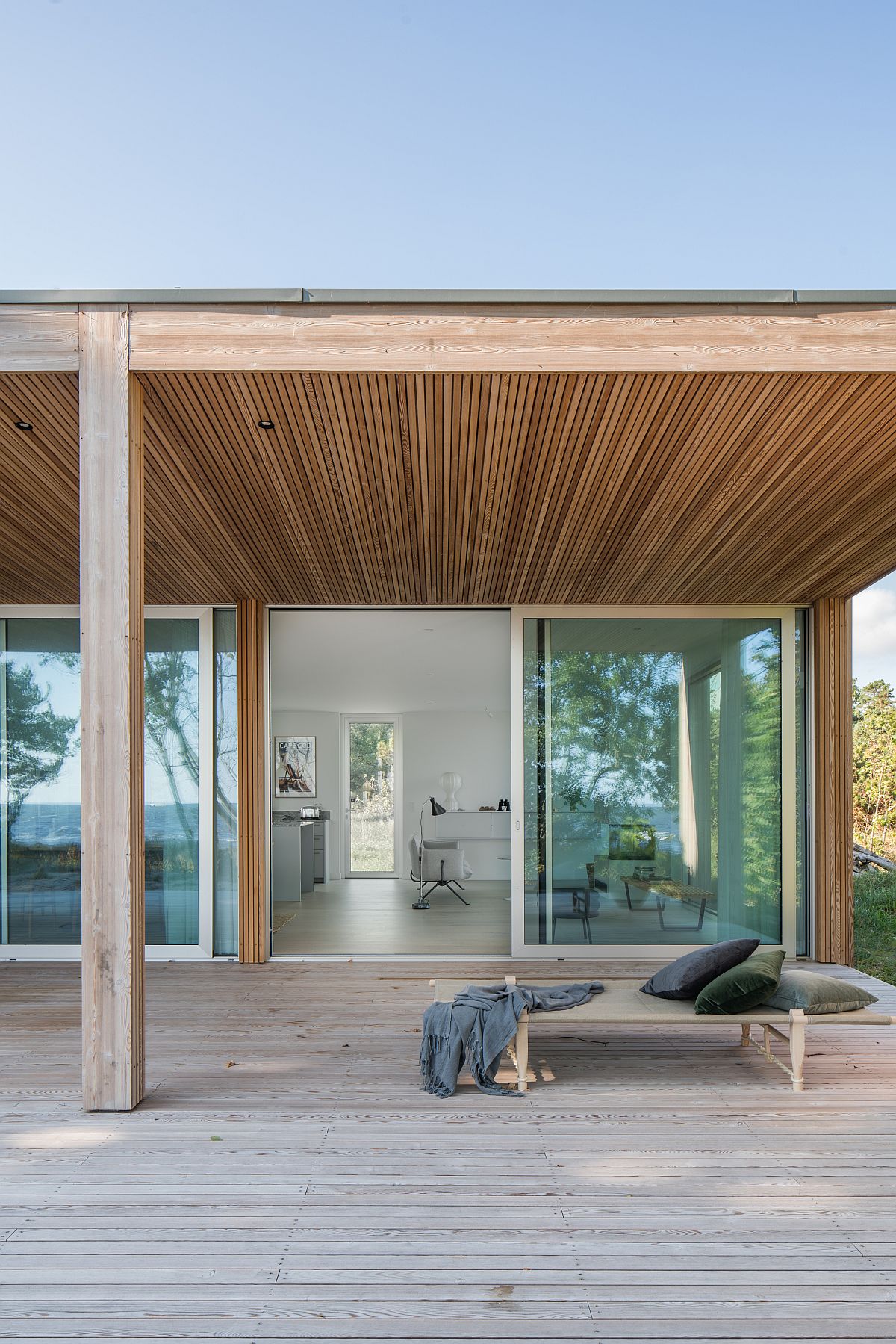 The facades are clad in custom made larch panelling treated with a silicon-based protective medium. A narrow width profile for the voids cut into the main volume and a deep board and batten-type cladding on the main facades that creates a variation of shadows during the course of a day.