Most apartments in the city of London either have a distinct, traditional element that is borrowed from the city's rich historic past or a very sophisticated, contemporary look that is perfect for the city's fast-paced lifestyle. But few homes are as informal, engaging and filled with an array of charming rustic and industrial elements like this Bohemian Sanctuary designed by Paul Langston in South East London. Despite its overall style veering towards a relaxing bohemian appeal, the décor and accessories themselves are largely rustic and industrial in nature. It is the seamless fusion of the two that makes the apartment so very fresh, and you even get a serene holiday vibe in the living room thanks to the hammock in the backdrop.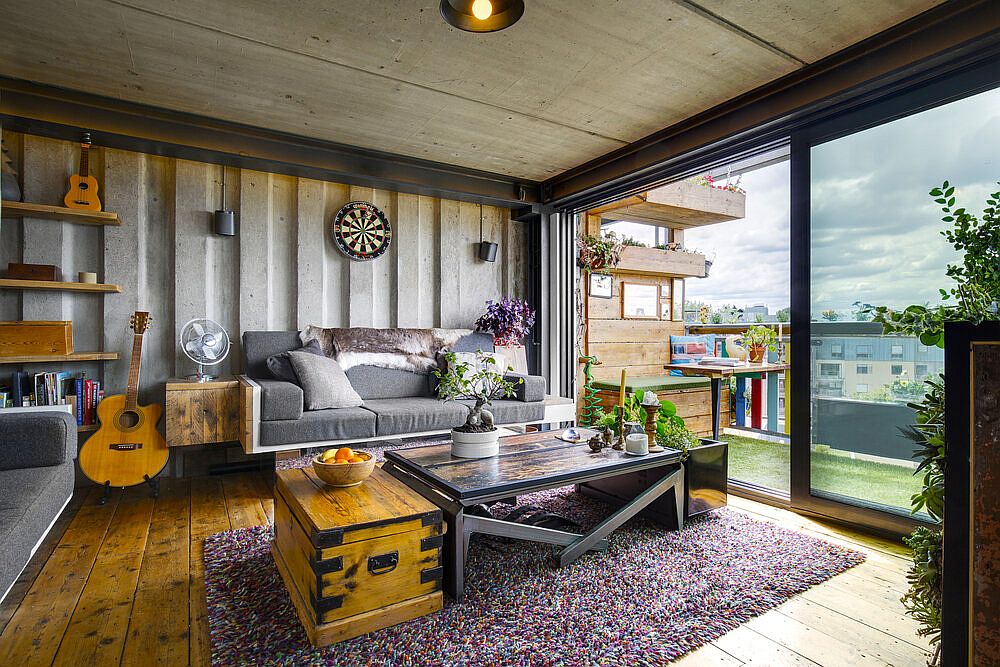 Another interesting feature of the apartment is the wonderful use of greenery throughout its living area that extends into the small balcony outside. Original wall surfaces were intentionally exposed with a new pine board flooring adding to the sense of visual contrast. Concrete walls are combined with smart steel beams for a casual industrial backdrop and sliding glass doors connect the living space with the balcony that features a large wooden planter on one side and a custom, built-in seat on the other.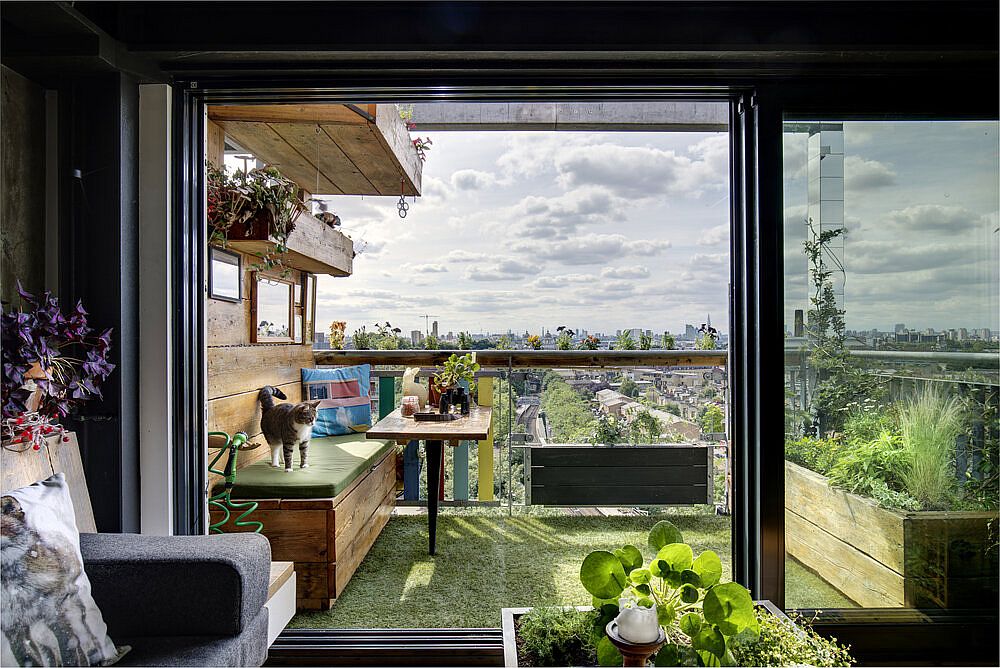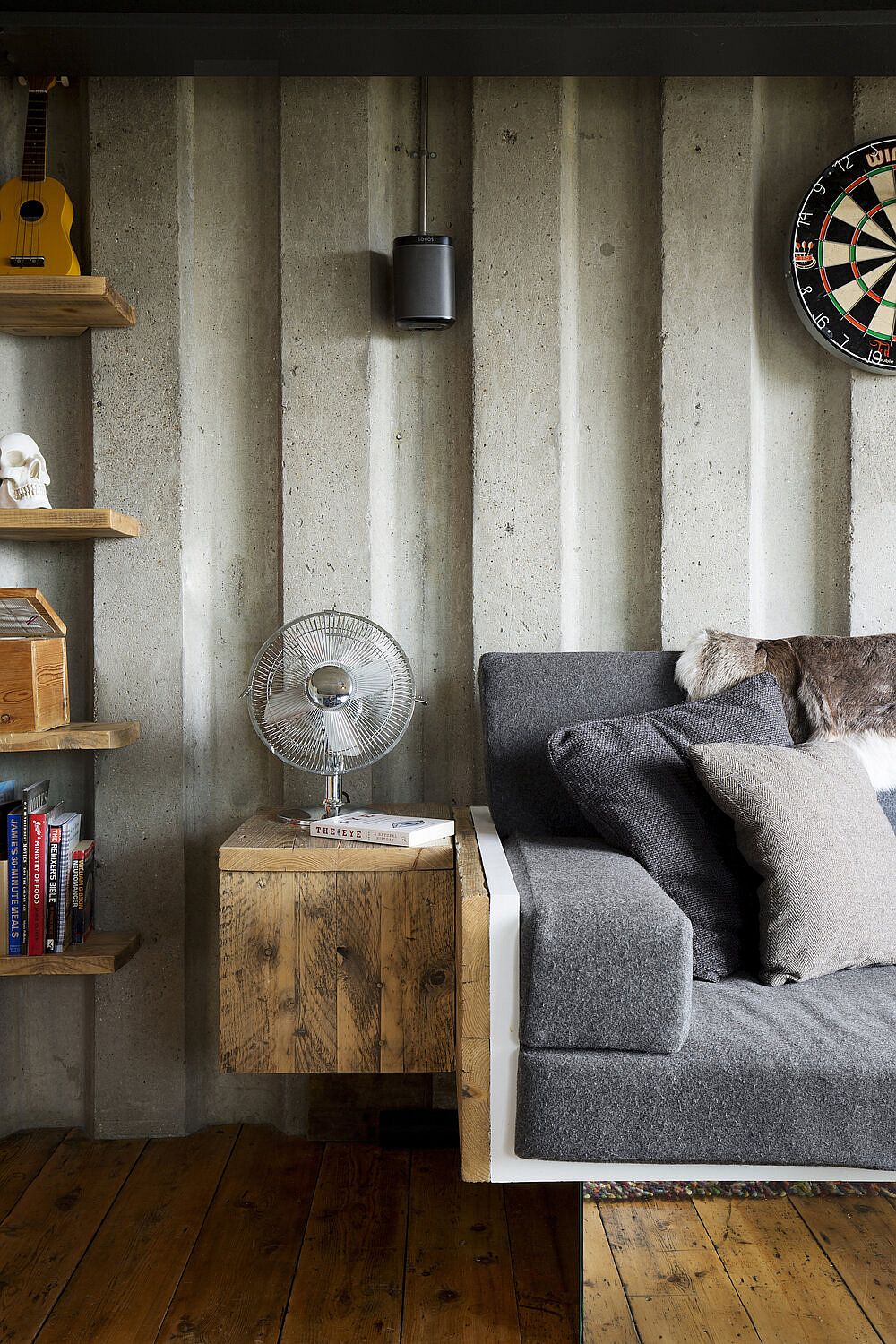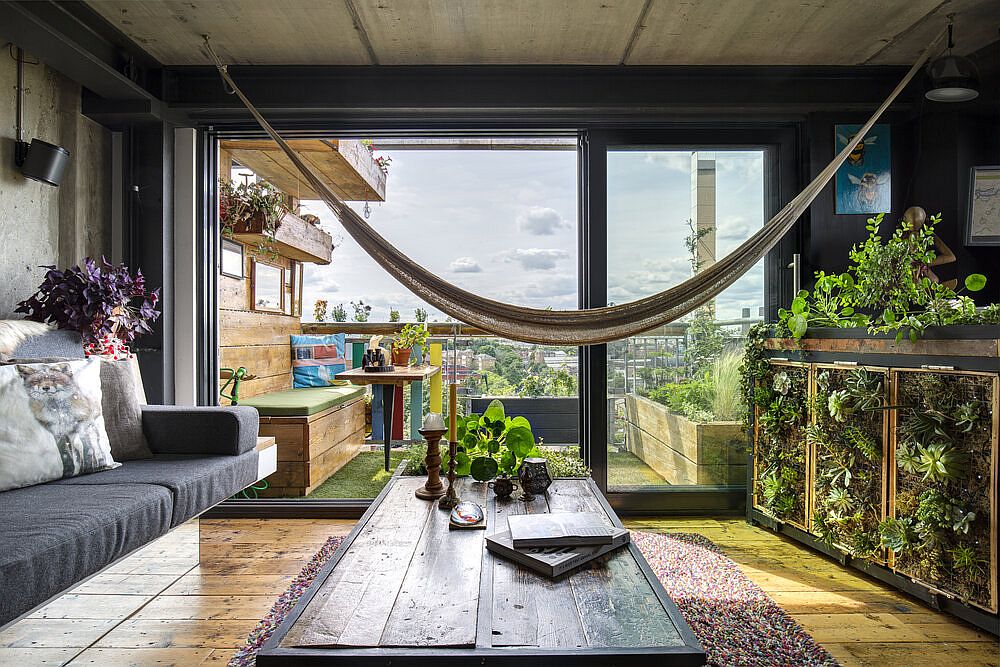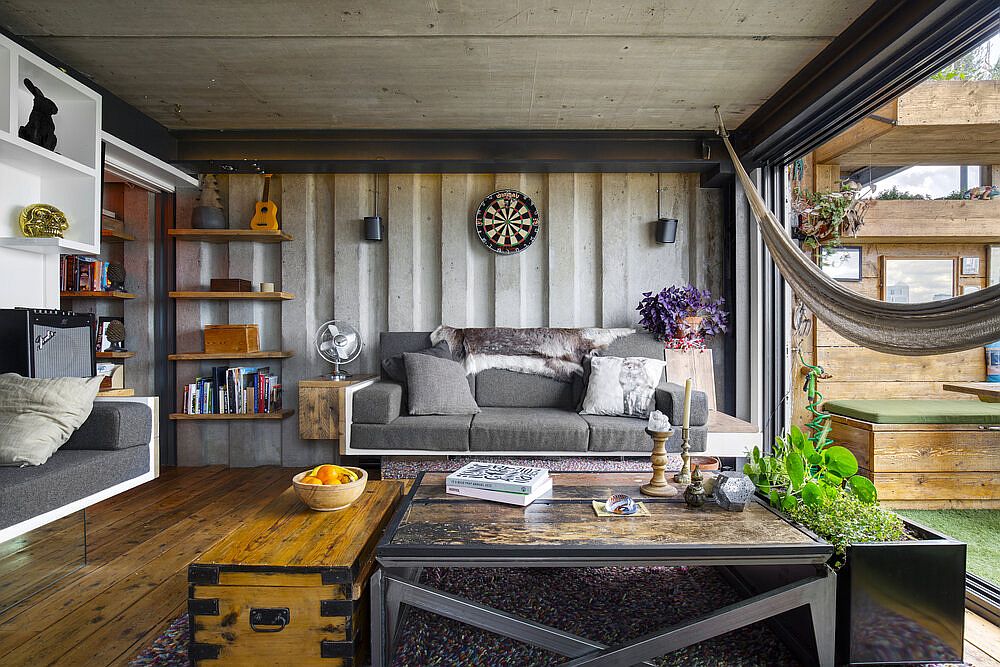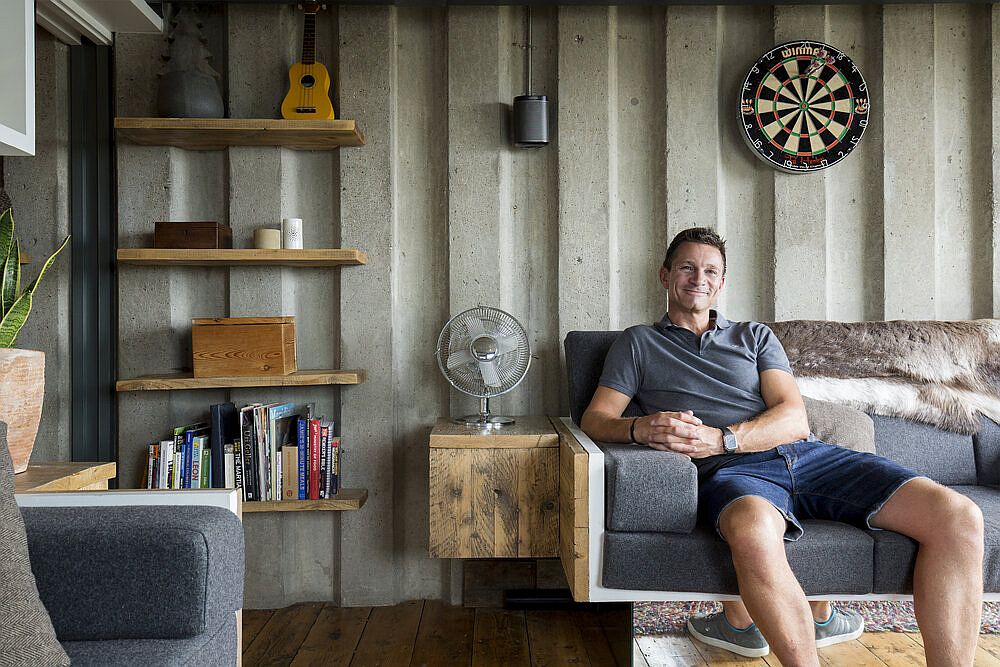 Even in the living room, the sofas in gray feel like an afterthought with all that is going on around them. Slim side tables in wood, floating wooden shelves and a reclaimed wooden coffee table steal the spotlight with the neutrals taking a backseat. Everything is simple, minimal and yet has a certain 'rural' flavor that is unmistakable inside this London home.