Creating a relaxing and energizing living environment for a retired couple in Guarujá, Brazil, Estúdio BRA use both color and texture to transform a previously uninspiring apartment. With an area of just 96 square meters, the apartment does not really overwhelm you with sweeping spaces. It is for this reason that the architects opted for an open plan living that contains the new kitchen, dining and living area placed in a linear and uncomplicated manner. Different colors have been used for different rooms of the home to delineate space without putting in physical barriers.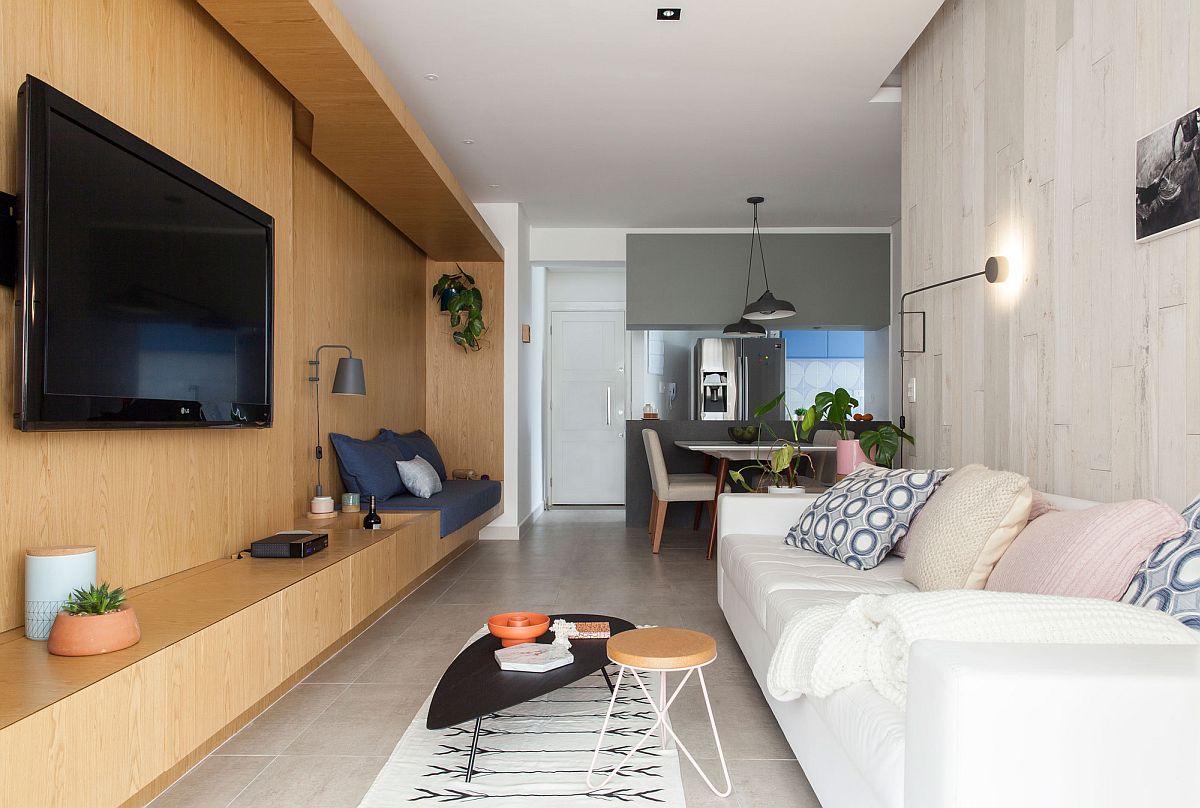 The living room is clad largely in white with a wooden entertainment wall that also morphs to create custom décor. On the other side, the color palette is kept simple and neutral while the kitchen has a healthy splattering of blue along with wood. The dining space has a more minimal visual presence with a white backdrop and modern gray pendant lights. Each space inside the apartment flows into the next with wooden slats and concrete finishes providing textural contrast. [Photography: Maíra Acayaba]
RELATED: Modern apartment with retractable glass walls for home office area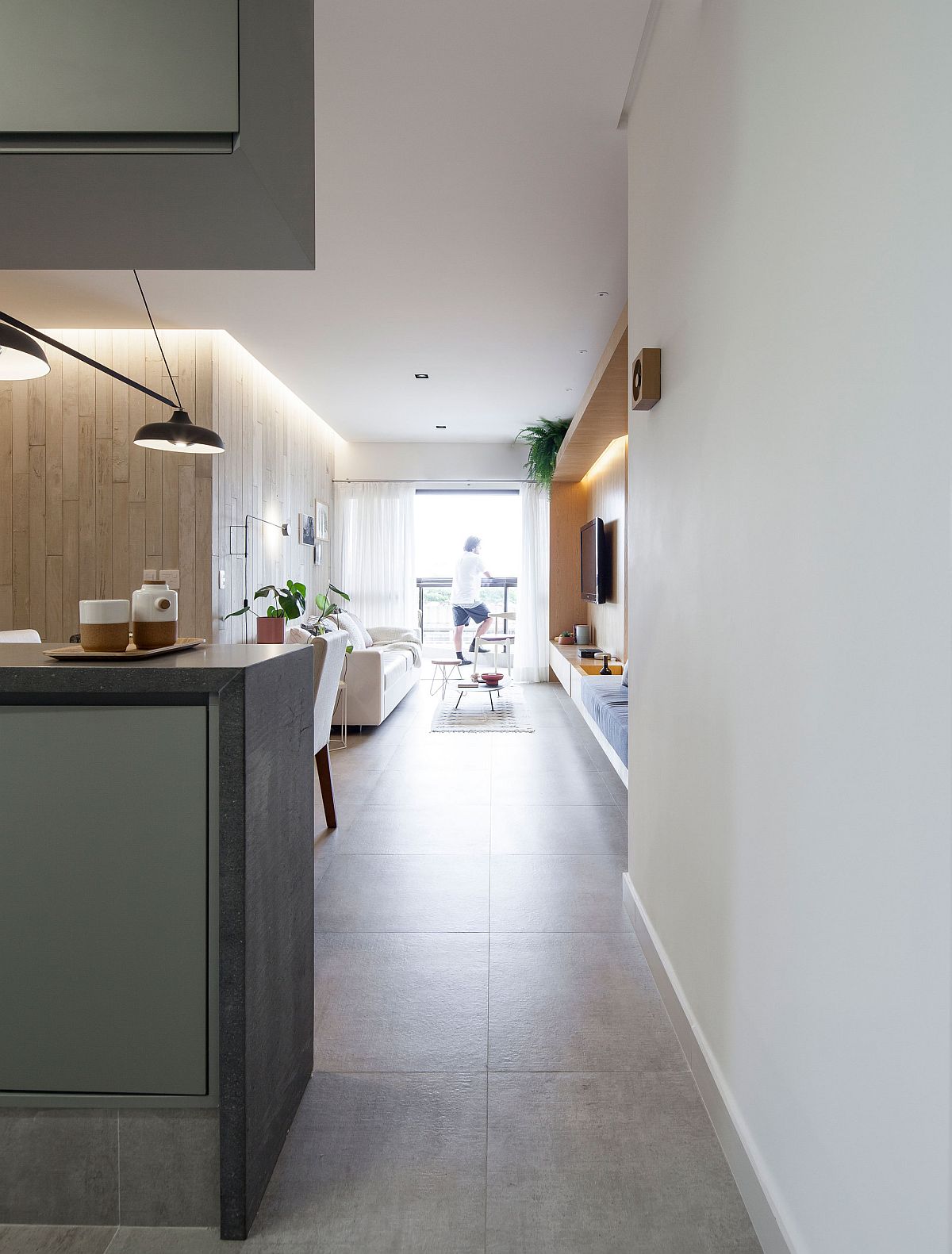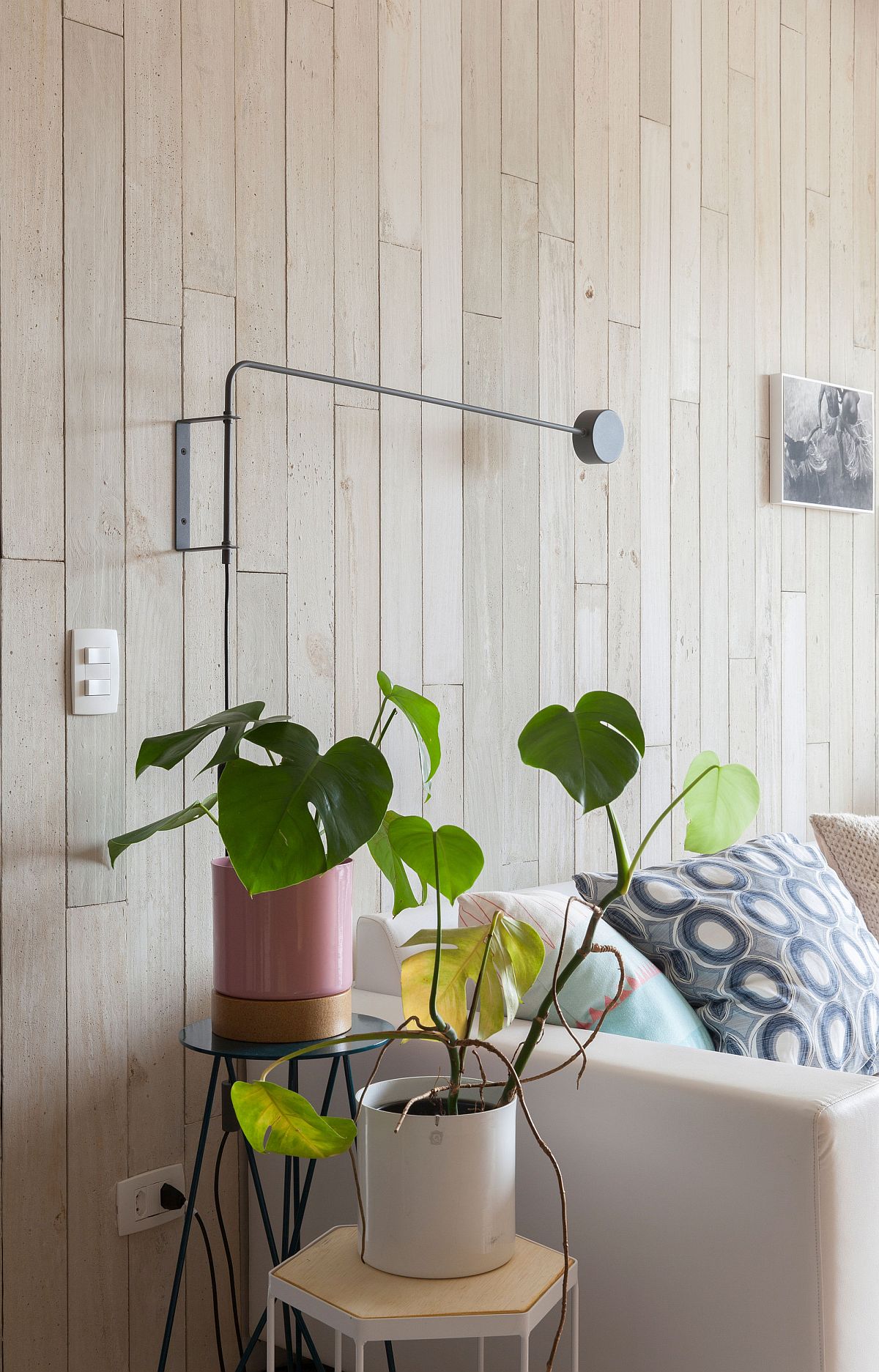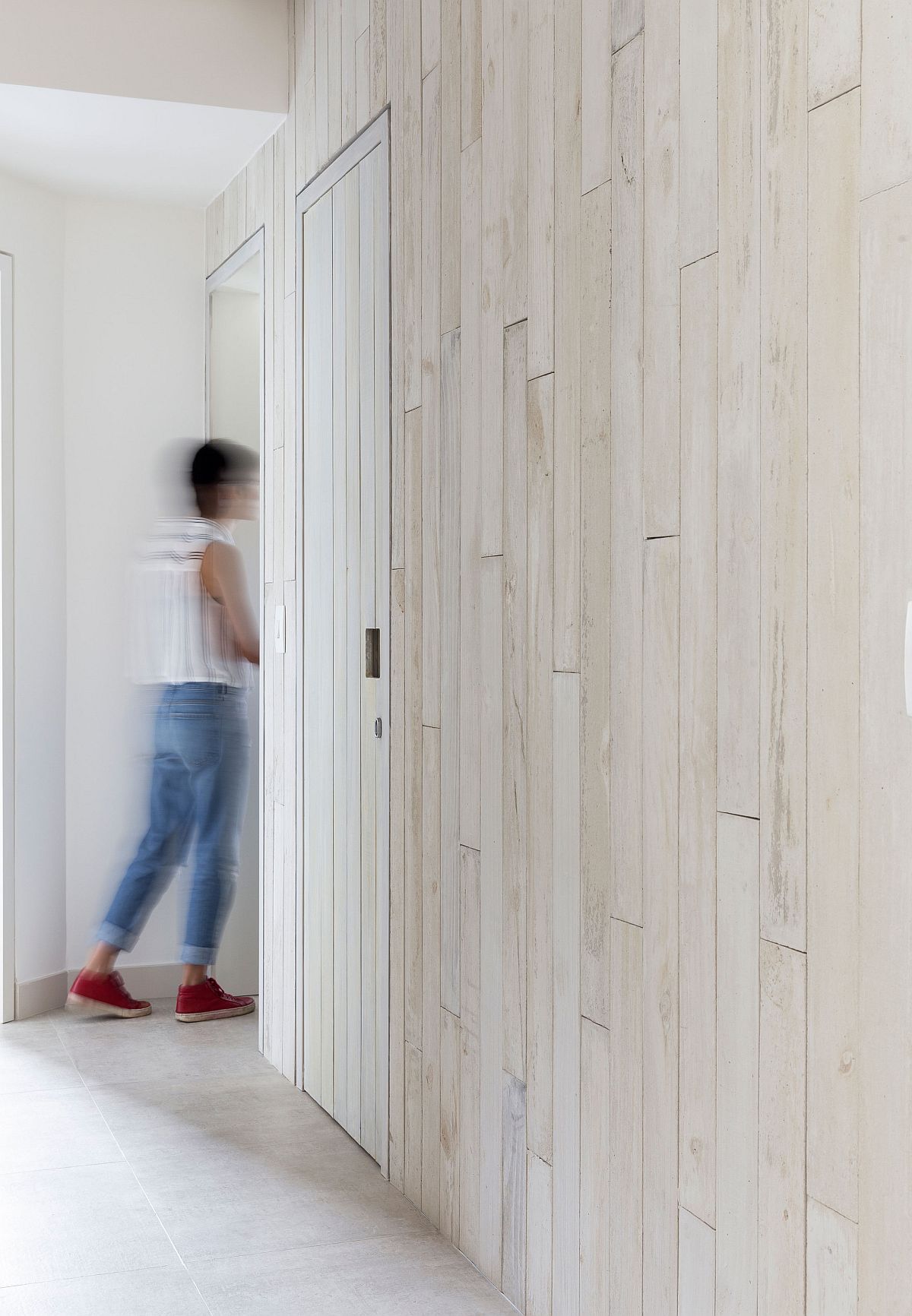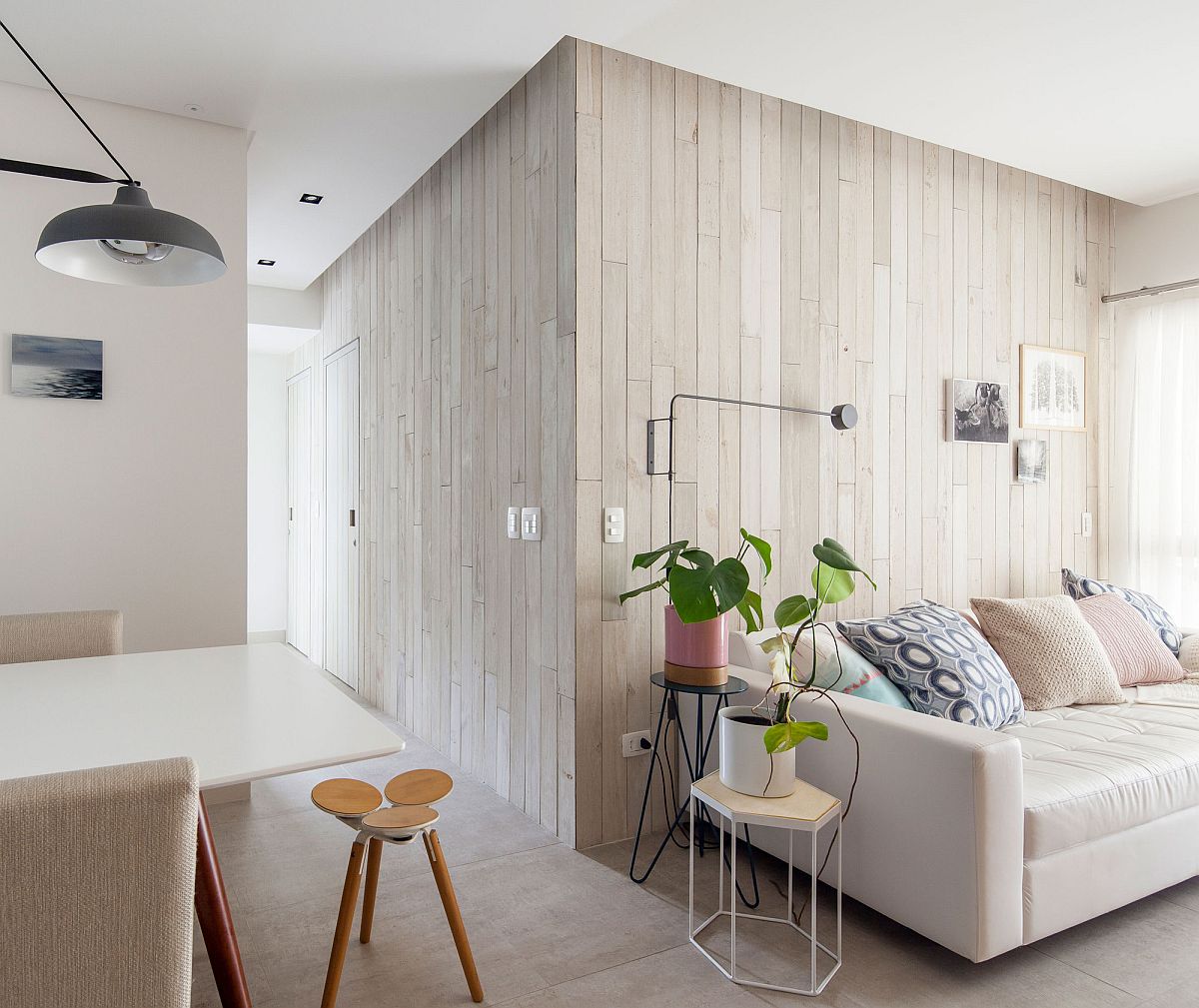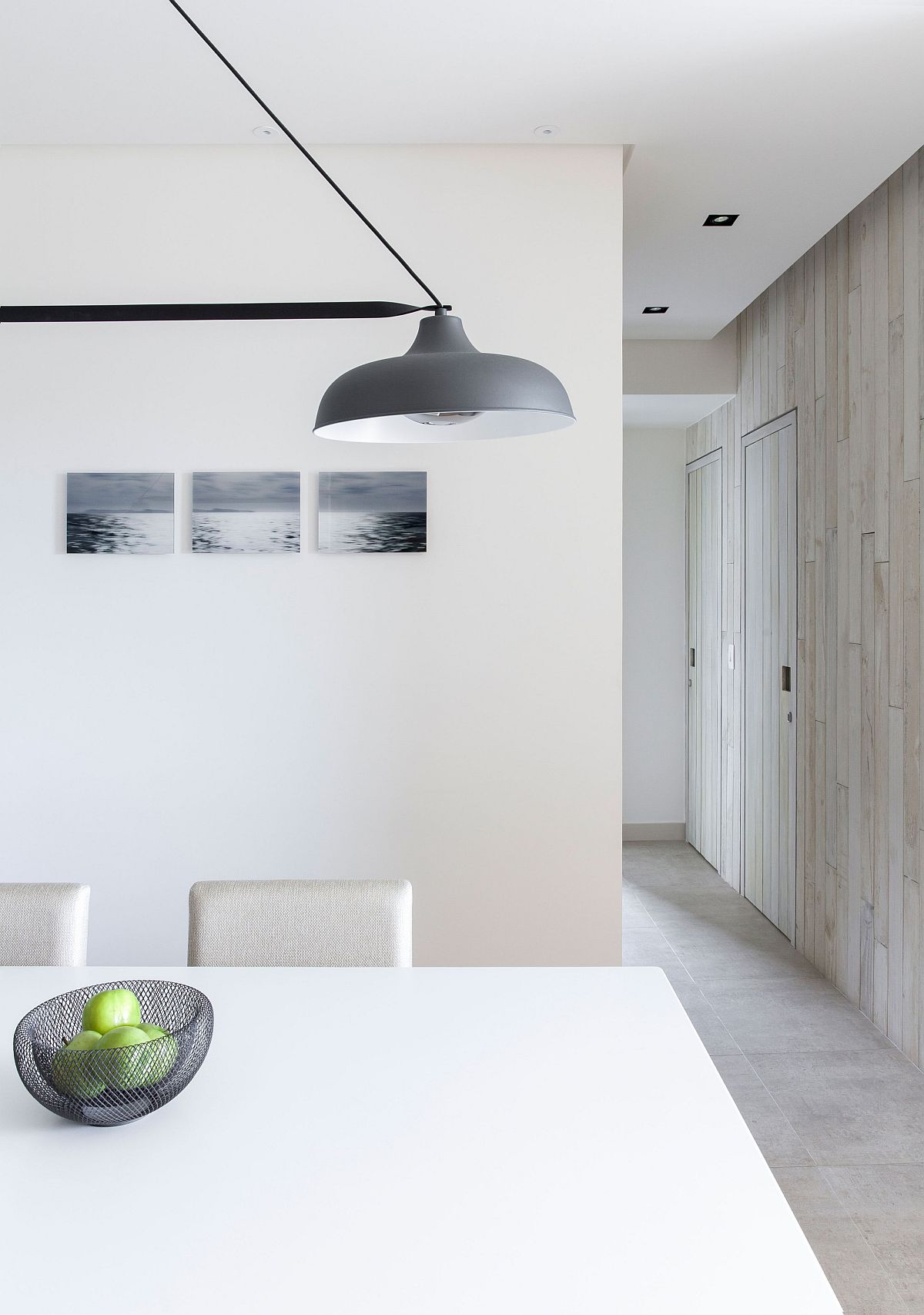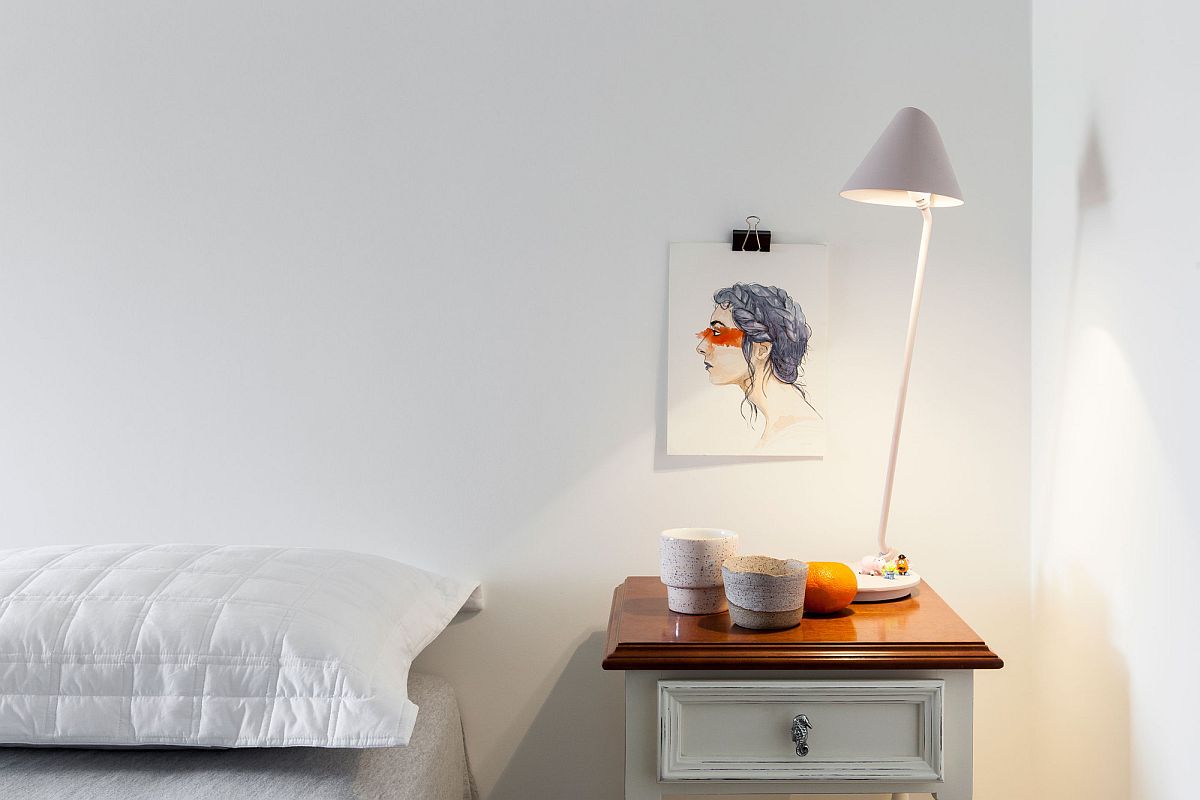 The wood at the multifunctional furniture designed by the architects marks the interaction between living and dining room. The furniture is support for electronic appliances, drawers, bar and living sofa. Already at night that furniture works as a large lamp.
RELATED: Modern Industrial Vancouver Apartment in Wood, Concrete and Brick