For some, aesthetics are all important when it comes to home design, and it is all about creating a pristine, picture-perfect image. But for those more adventurous at heart and with a far more active lifestyle, form tends to follow function as ergonomics become the priority. Designing a home for a family with three young children that encourages them to live their life to the fullest, Shiflet Group Architects & Glynis Wood Interiors put their expertise together to shape the perfect blend of traditional Texan charm and contemporary elegance. Located on a lovely little lot in Austin, Texas, the Farmhouse was crafted to combine the timeless allure of rustic living with modern comforts in a seamless fashion.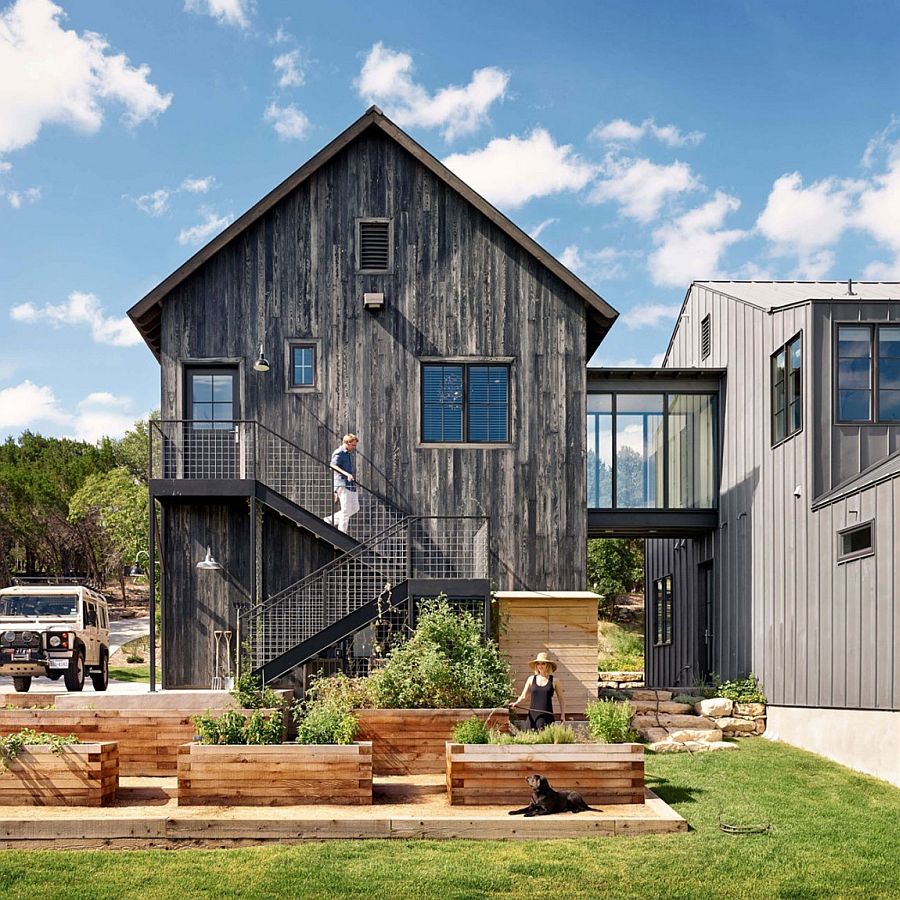 While it might seem like a revamped and rejuvenated old farmhouse from the outside, the residence is in fact a brand new structure that was intentionally designed to bring some old world charm indoors. Every material chosen to craft the house such as the metallic exterior, stone walls, glass and steel pavilions and woodsy additions were picked for their durability and easy-to-maintain quality. This allows the kids a lot more freedom indoors, blurs the line between the interior and the outdoor deck and pool area, and gives the house a truly distinct personality.
Yet every part of the home is still stylishly contemporary in its aura, and the bedrooms and private quarters offer a more snug and comfy appeal when compared to the living zones. The Scandinavian-style farmhouse setting is all about living life at its unabated best!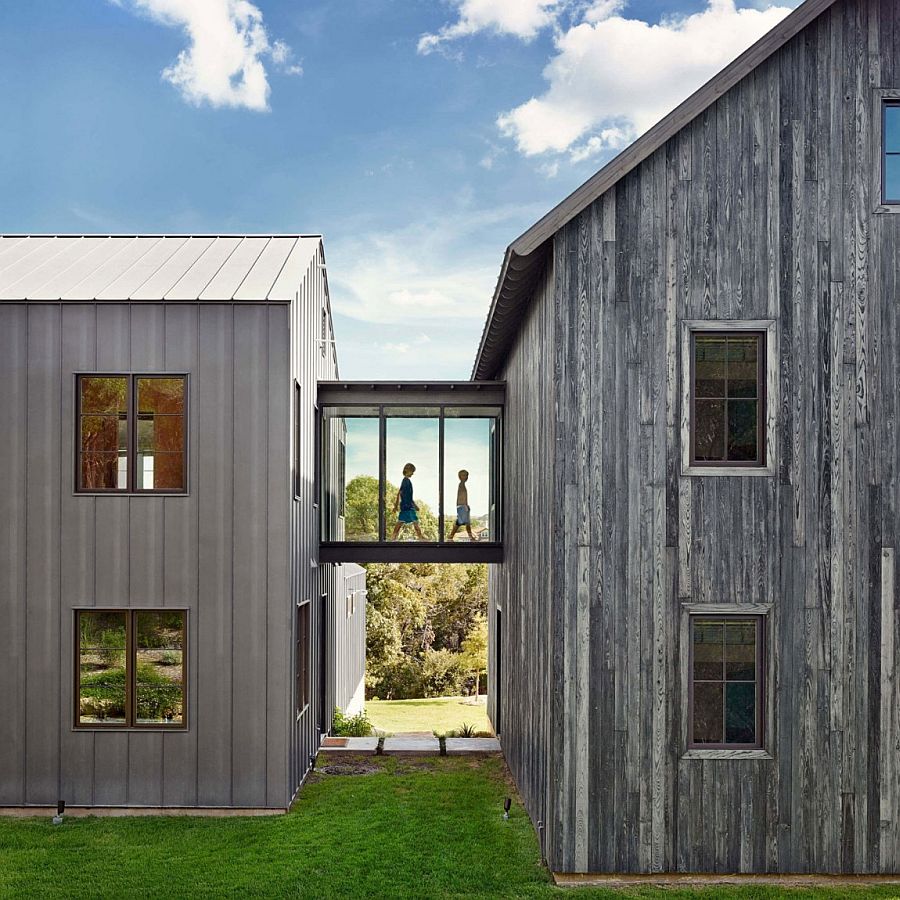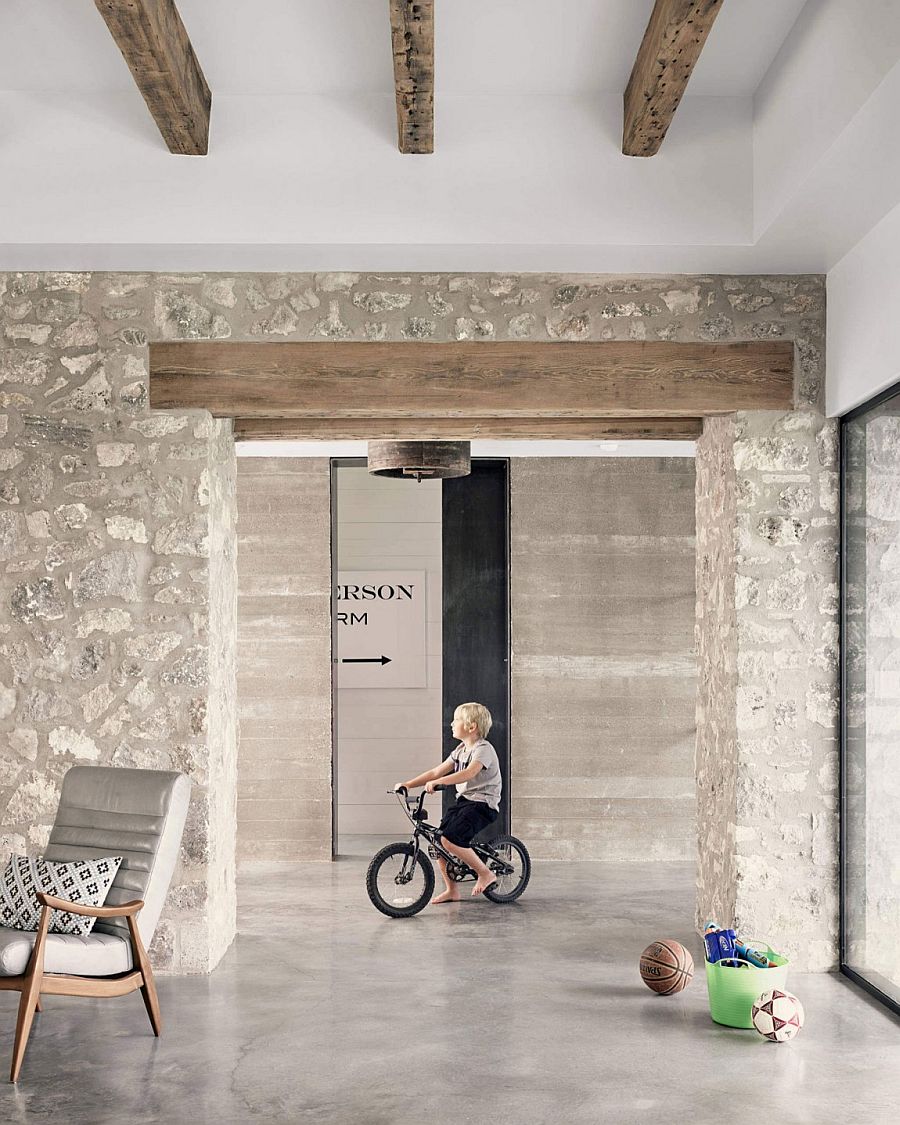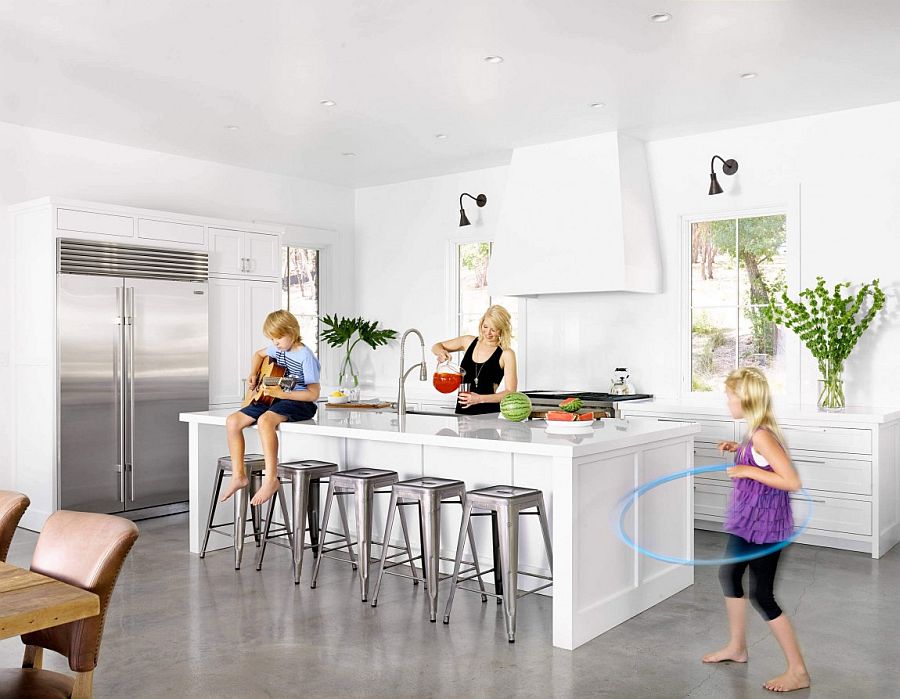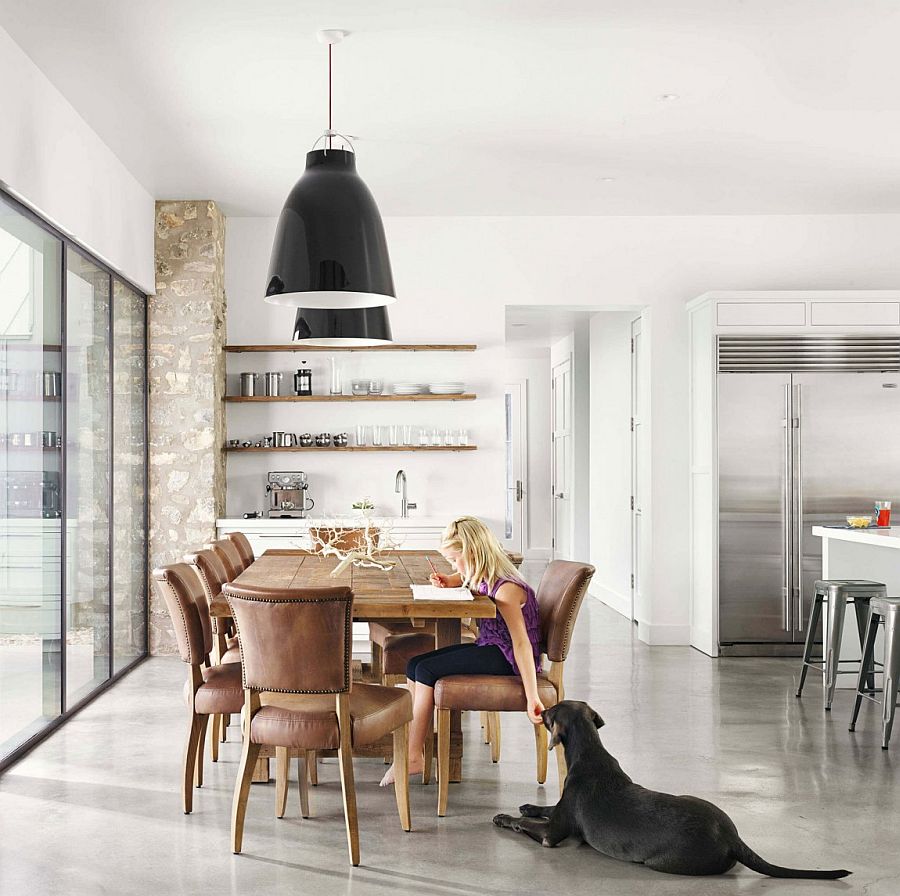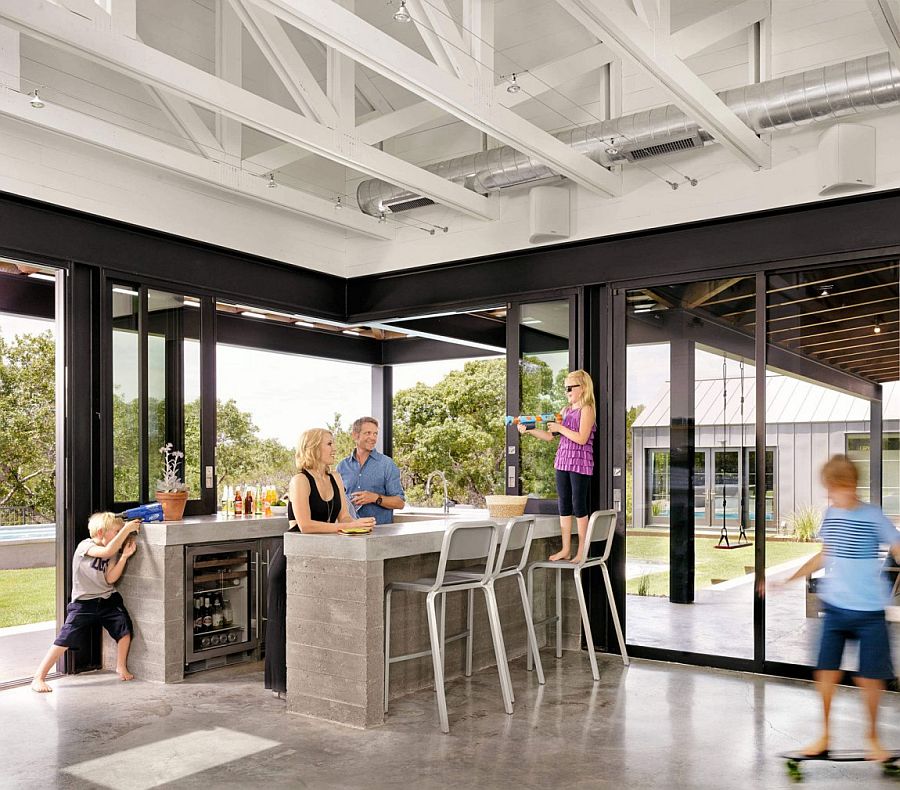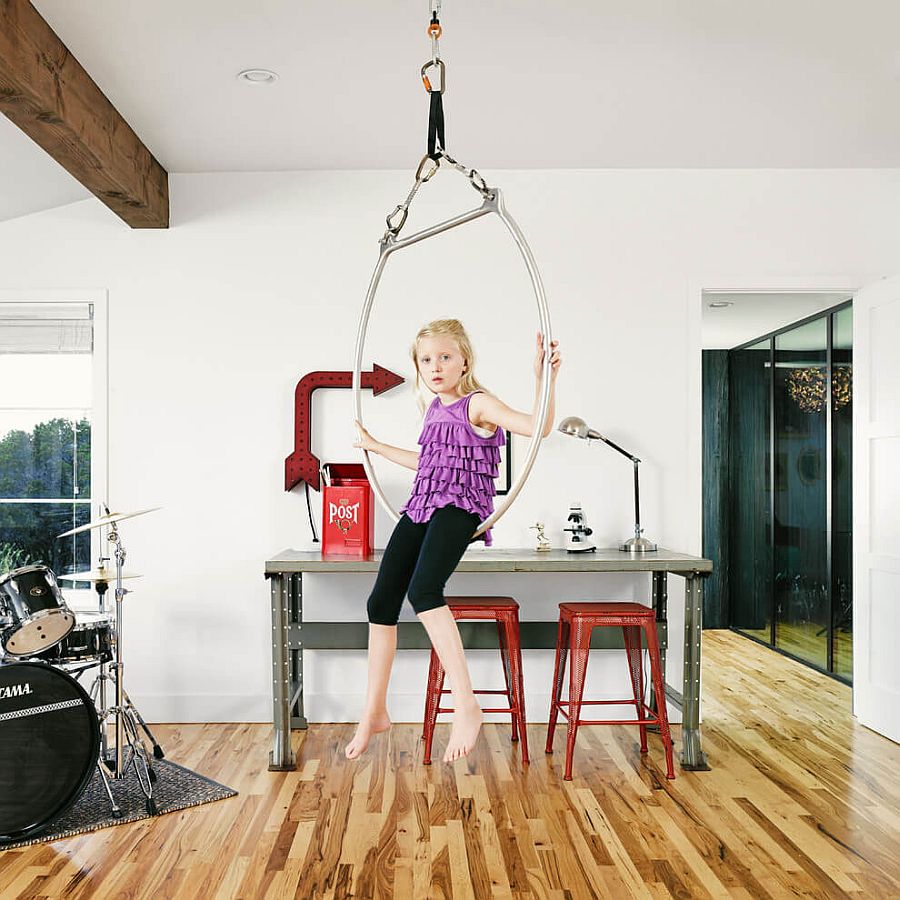 With no paint on the exterior, no fancy adornments, no stains on the decks, no precious antique furniture and rugs, and no maintenance, there is a lot more freedom to swing, skateboard, plant a garden, have a party. "Really, for us the design was secondary to the lifestyle we were trying to create," says John Oates.